Enjoy this article about Totally Budget-Friendly Summer Recipes and check out the author's bio below!
With Father's Day just around the corner, what better time for this fantastic guest post! Malcolm Cano is a dad and a food-lover, and is filled with into about amazing summer recipe ideas!
---
Summer is just that time of the year when adding more heat to your already steaming body will get you frowning if not raging. It can also get sky-high especially if the summer heat gives you the hunger pangs. These affordable summer recipes are your friend!
Alas! The winter chill is behind us and we're approaching the warmest time of the year. In winter, most people spend the better part of their budget on heater bills and food that easily generates heat in the body. Summer is quite different: you don't need to fill yourself up regularly but also the extreme heat tends to burn up fat faster through sweat. You might find you require constant dieting which might become expensive if you lack a credible plan.
We've got your back. Below is a list of summer recipes you probably never gifted your family. We've made sure that the list contains the most sumptuous compilation but affordable to all! Don't fret! We don't plan to bombard you with unhealthy meal plans to get you podgy as though we don't give a cent about you!
Budget-Friendly Summer Recipes You Should Definitely Try
Vegan Rice Paper Rolls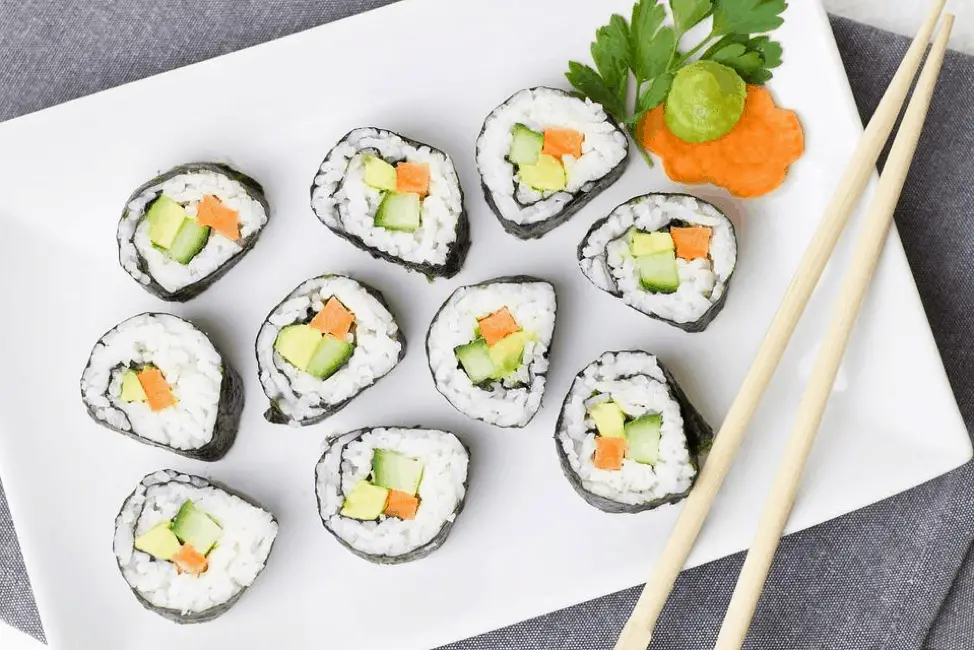 In the heat of summer, you don't want to sweat in the sun and still spend hours sweating in the kitchen! This easy-to-prepare summer vegetable recipes kick off our list. What's more, you have the freedom to customize your serving if not satisfied.
Cilantro Lime Rice with Spiced Tofu
Ever been in a food limbo that gets your head rolling? Anytime we decide on doing rice, it's mostly a battle of tastes and will! Do we do Cajun cauliflower rice or do we spice it up and opt for Cajun-spiced tofu? There's also the chickpea tofu recipe which makes for a mouthwatering summer recipe. For now, we'll settle on a mixture of cilantro lime rice over greens and baked spiced tofu. But then again, have you tried out celery rice with meatballs? If you haven't, you need to get the best juicer for celery as soon as yesterday!
Instant Pot Farro
We've got to hold our horses on our summer recipes with rice. Let's not exhaust all the different blends you can enjoy with rice. This no-fuss summer recipe only requires you to have salt, a pressure cooker, water, and your cup of farro.
The Immaculate Ratatouille
PS: We're not vegan; we just think these summer recipes are best enjoyed even with non-vegans.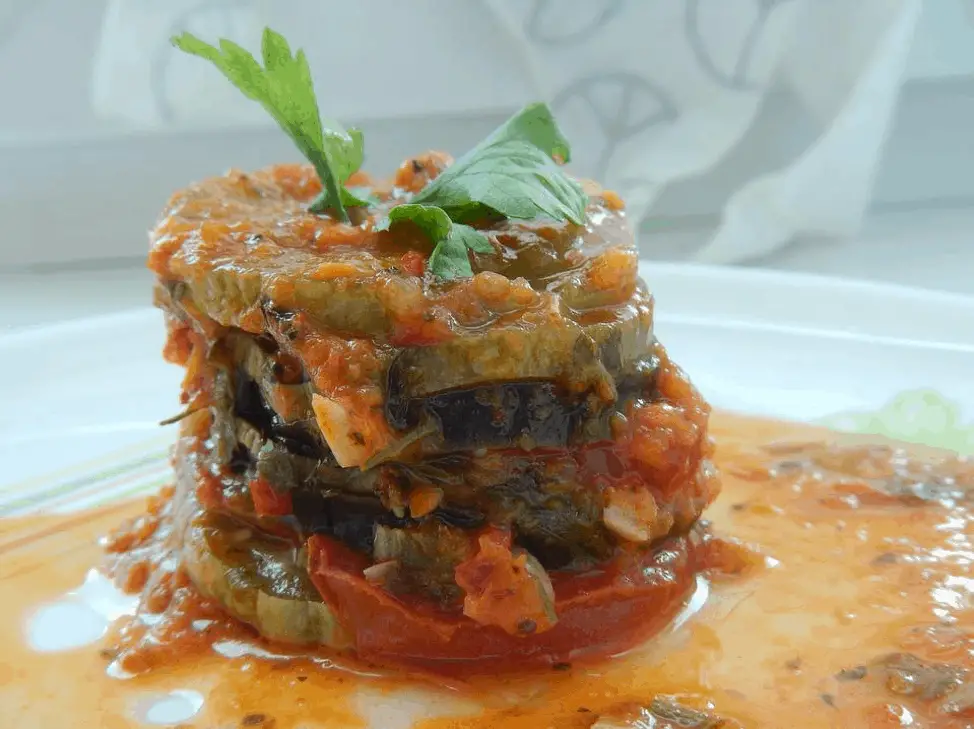 Easy summer dinner recipes for family don't come any easier than this. The French sure have a supreme palate with all the savory dishes they come up with. No wonder the best chefs come from this part of the world. The best thing about this is that it doesn't need to be complemented by anything else and can act as dinner as well as summer salad recipes.
Rosemary Roasted Potatoes
We'll have messed you up if we never gave you any potatoes option and you just have to try this healthy summer recipe. Furthermore, you have the flexible option of using any kind of potatoes available to you – whether you want Yukon gold, russet, or red potatoes. You're also open to mixing around any herbs at your disposal. Add chopped parsley, cracked pepper, and clove garlic to your dried rosemary for a richer taste.
Cowboy Caviar Bean Dip
This is a crossbreed between a fresh salsa and a bean salad and is sometimes called the Mexican Caviar. Avocado added to the mixture brings about a refreshingly creamy taste that everyone on the table will love. For a richer taste, consider using smoked paprika and fresh corn. The most common caviar makes use of black-eyed peas and black beans.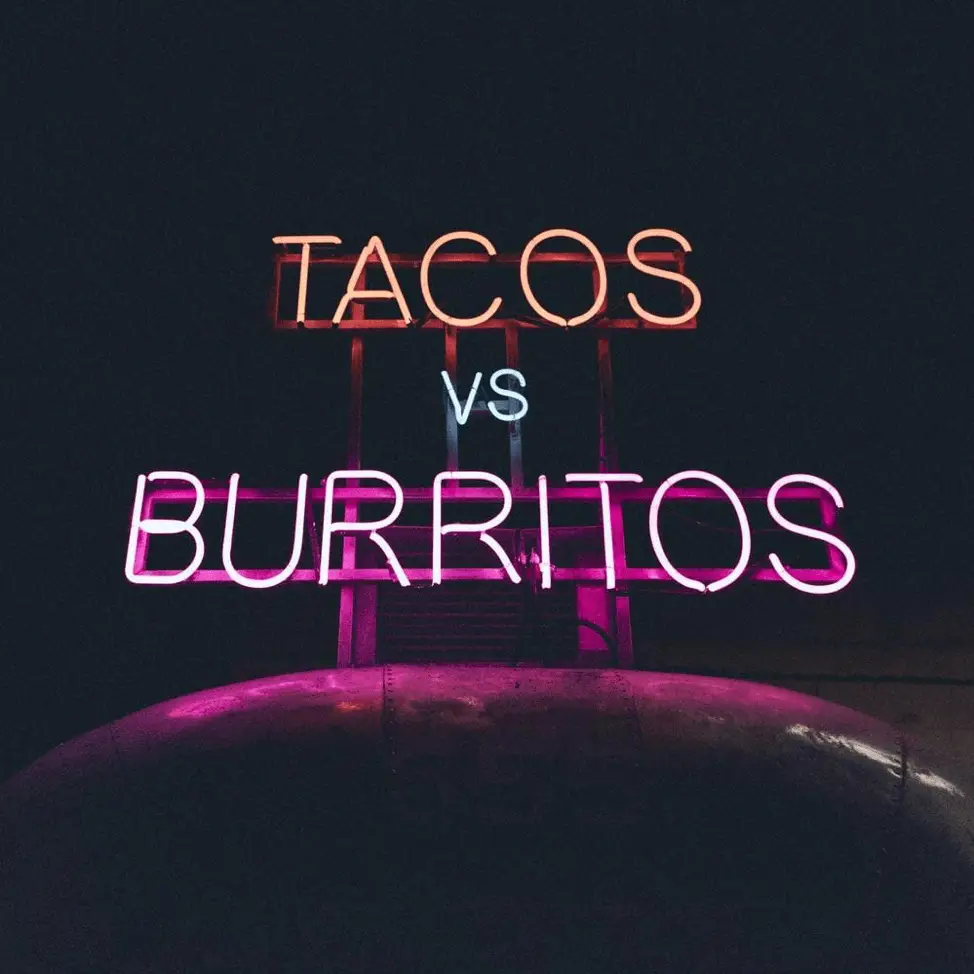 If you could only pick 1, what would it be?
Concluding Our Budget-Friendly Summer Recipes
To spice up the summer recipe vibe, make use of fresh fruit juices with vegetables like beetroot, kales, and carrots added into it for quality summer cocktail recipes to complement your meals. A healthy diet is on the top list of the best gifts to your family. A healthy budgeted diet is our best gift to you. Be sure to check out for more recipes if this has already made you hungry. What other summer recipes does your family enjoy?
Pin me!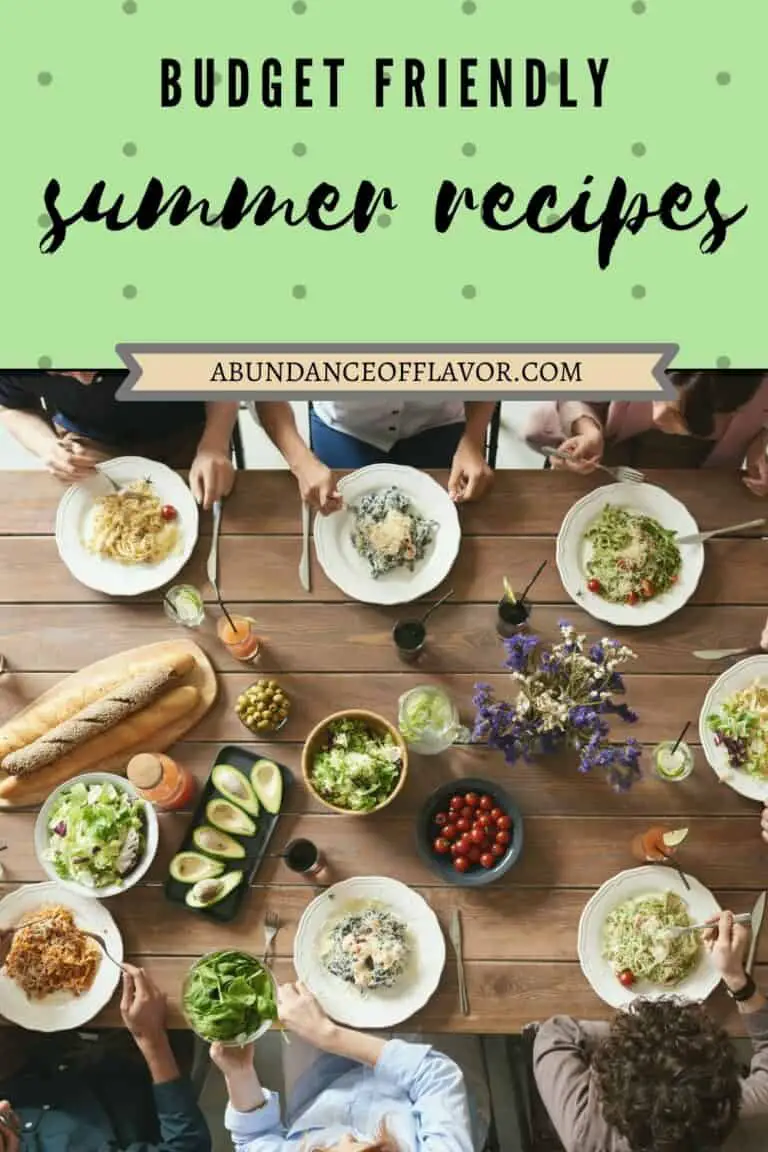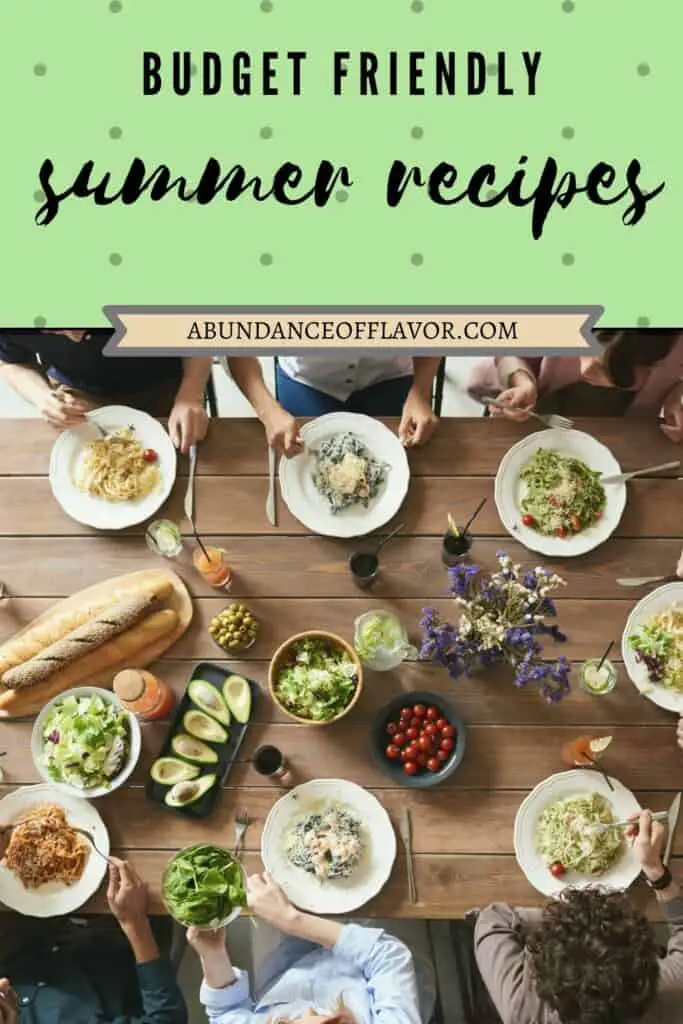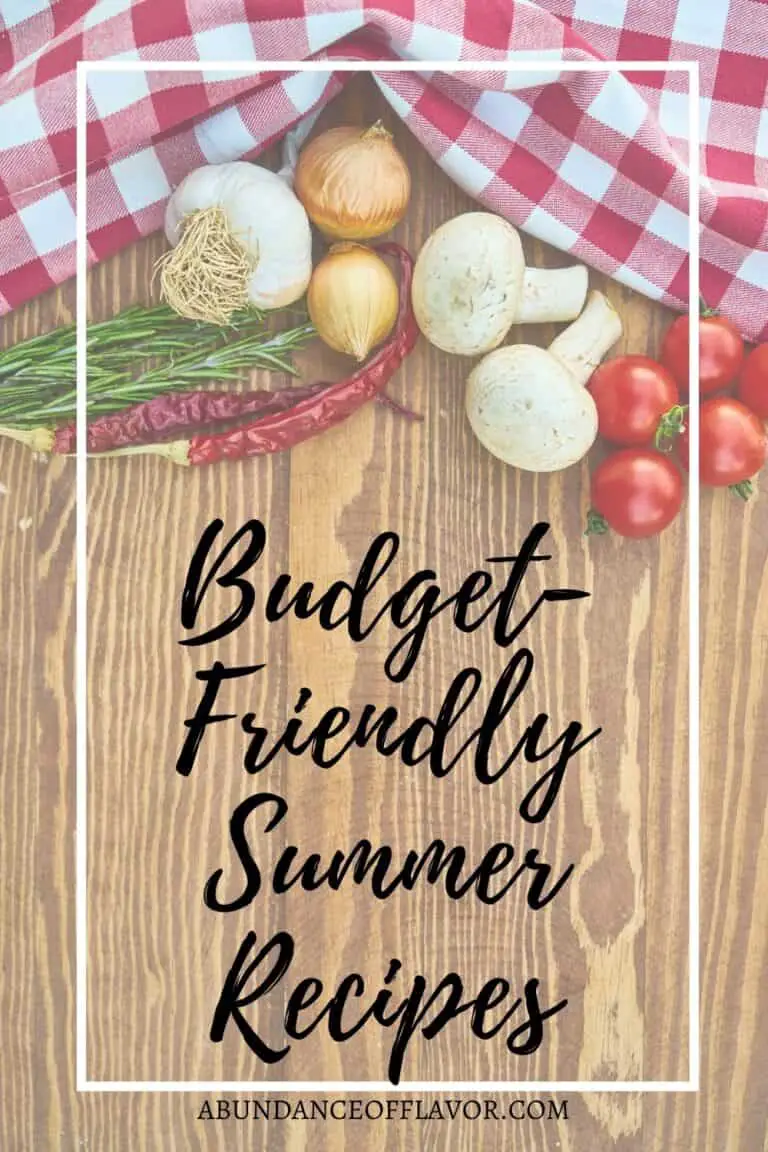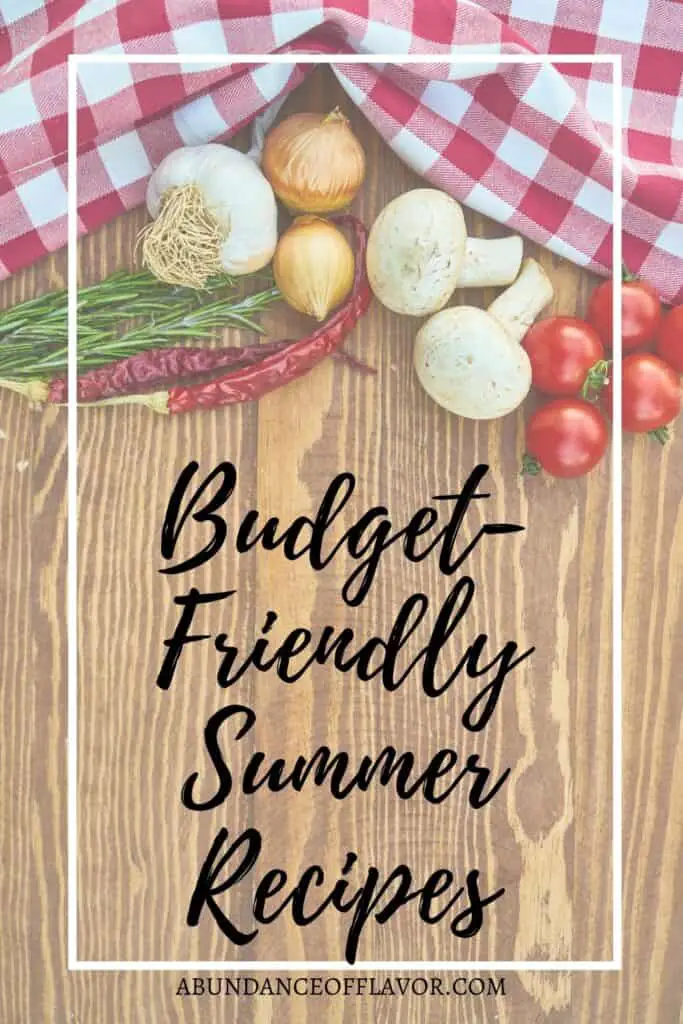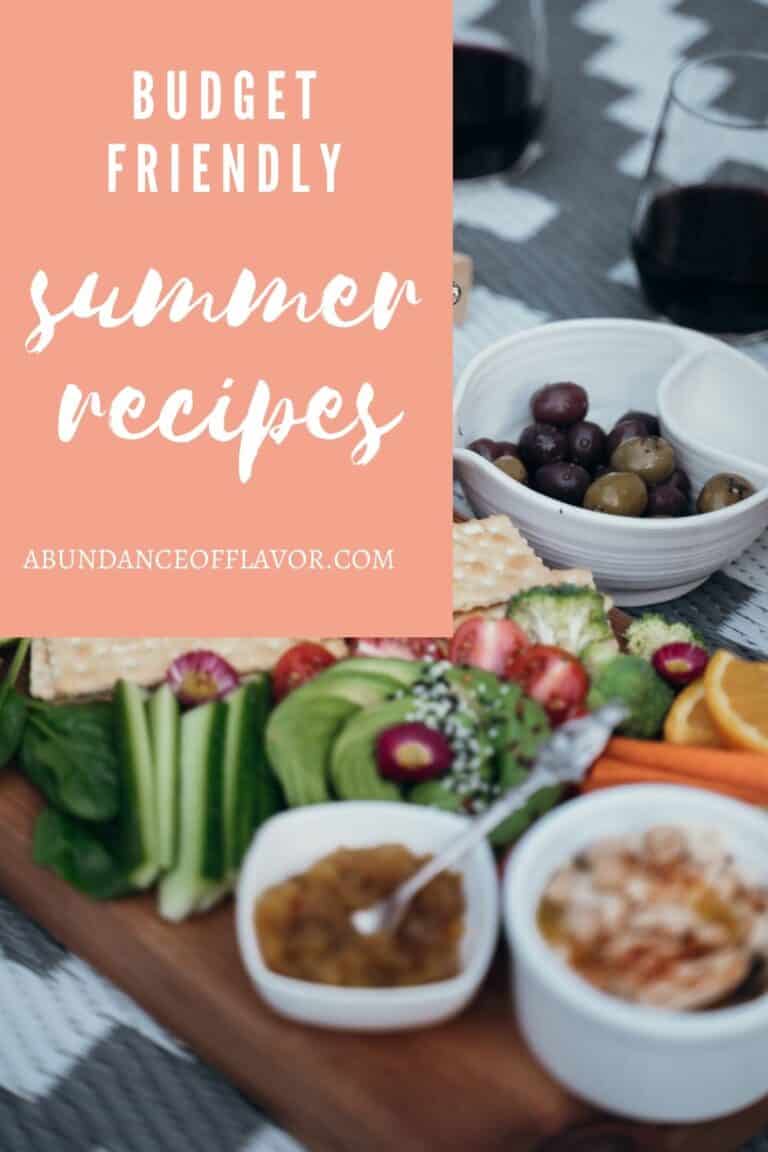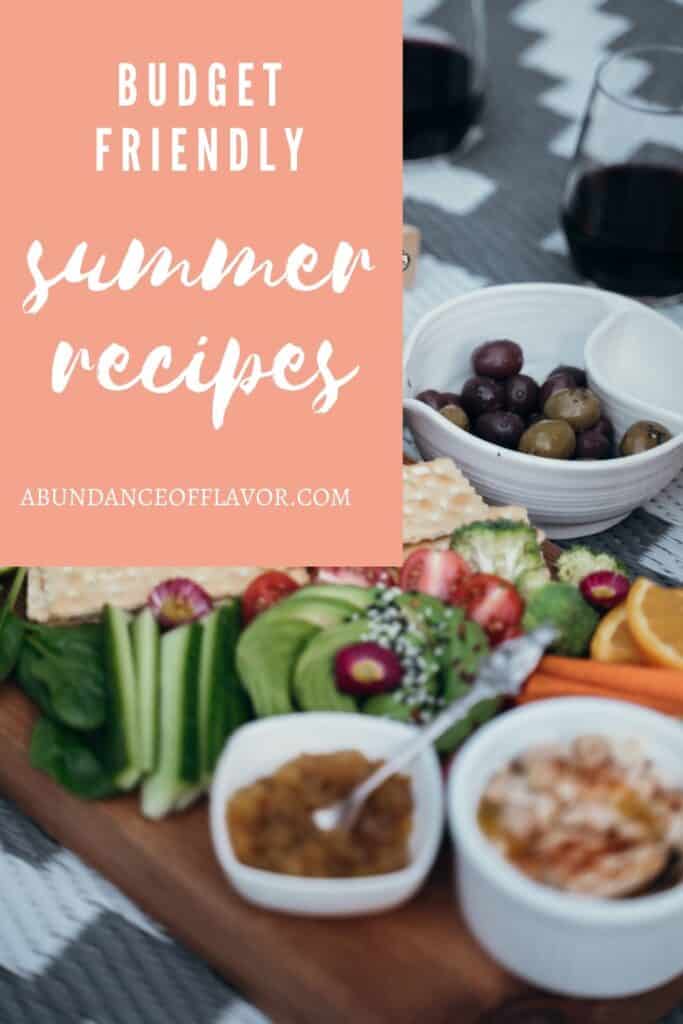 Author's Bio:
Malcolm Cano has been writing all about Food & Kitchen related topics for 2 years. As a dad, he really appreciates making parenting easier with his tips. Also, he had a lot of home improvement ideas to share.
Malcolm specializes in plant-based diets. Besides nutrition, Malcolm is also a physical exercise enthusiast who believes that diet and exercise go hand in hand for a healthy body and mind.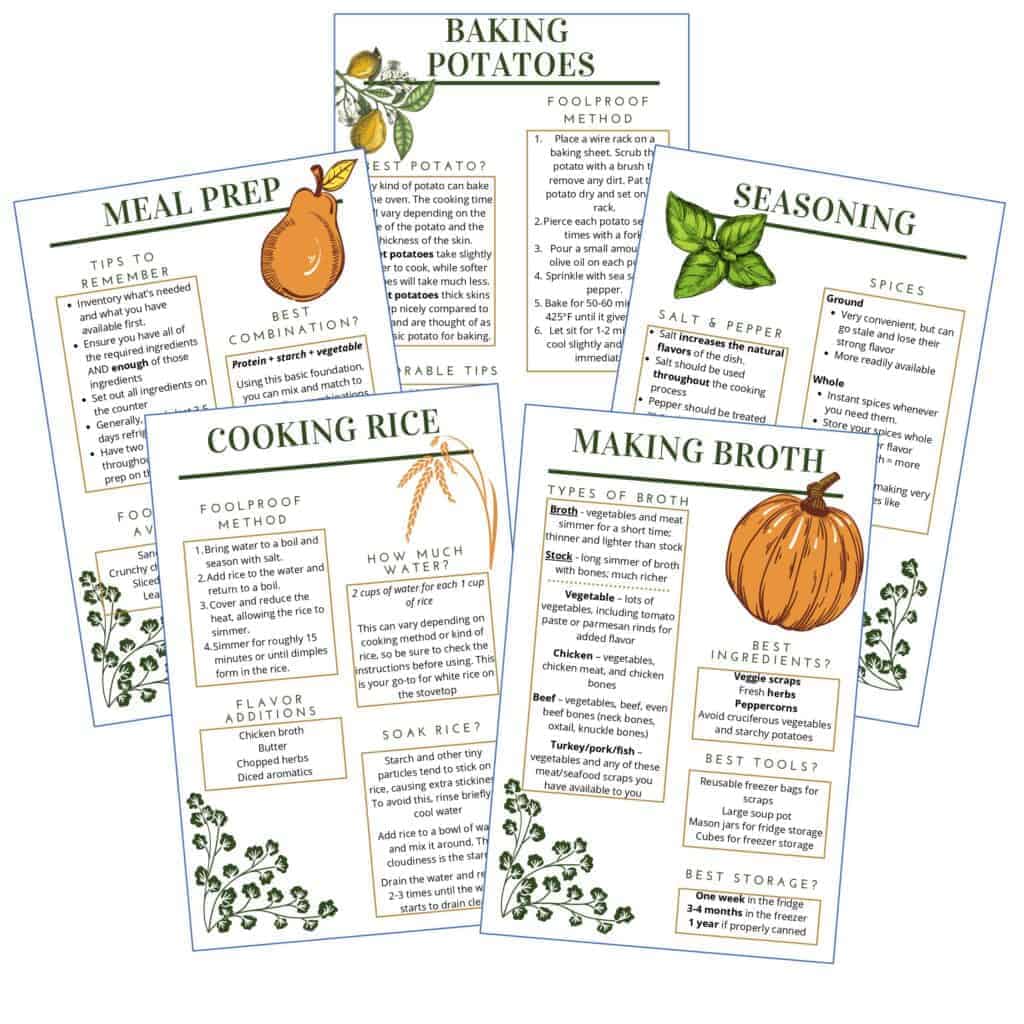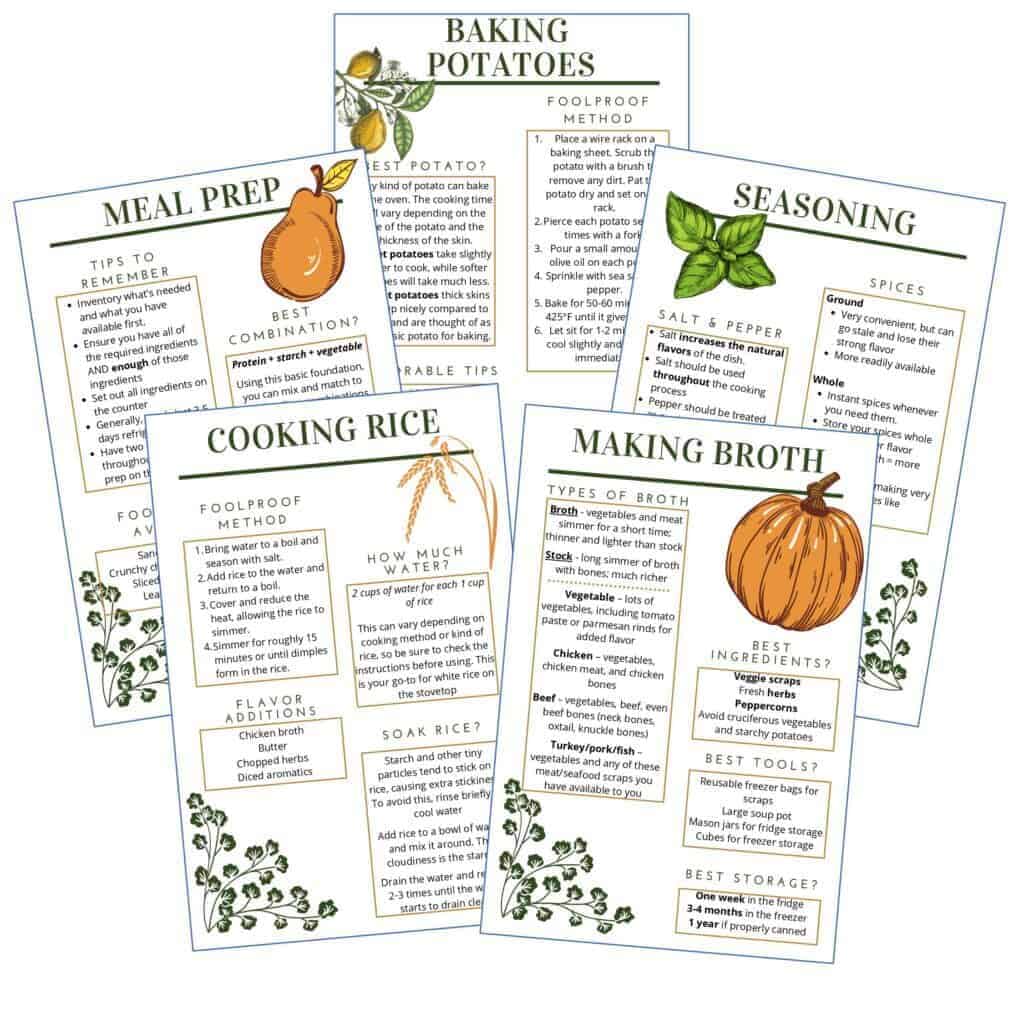 Get your $1 worksheets today!
Related Posts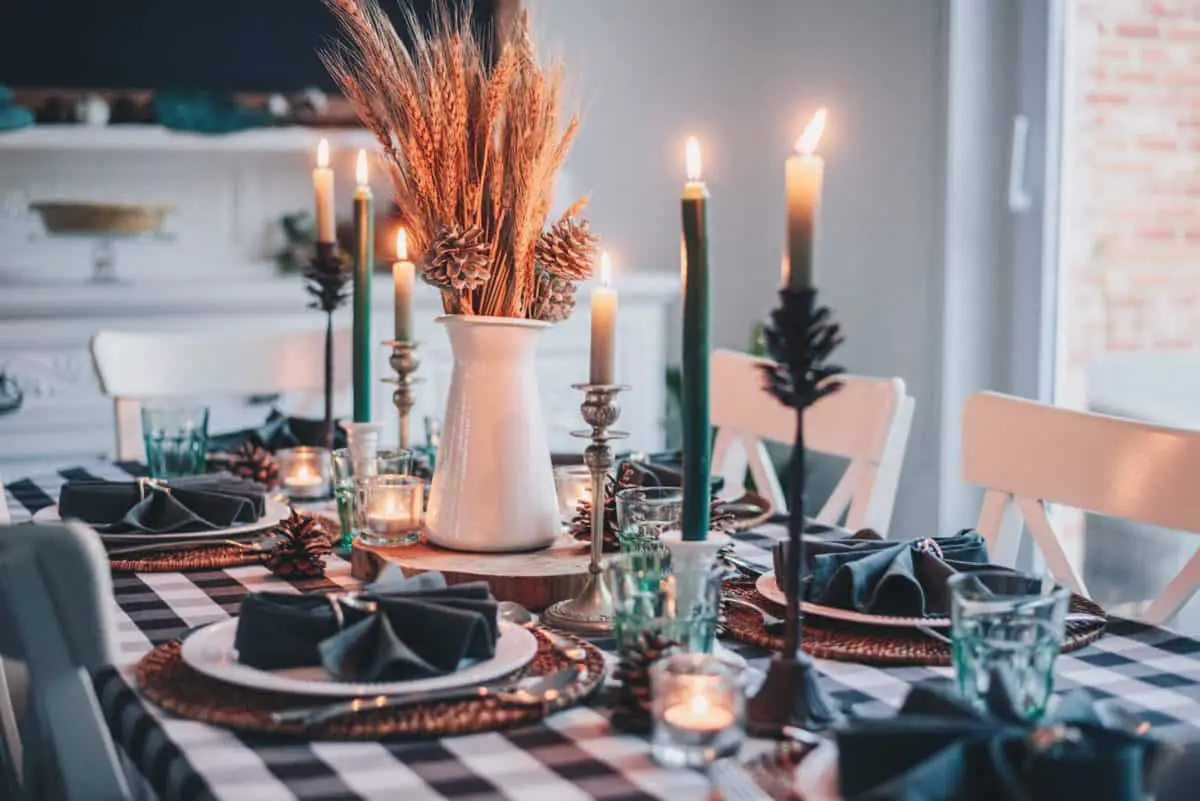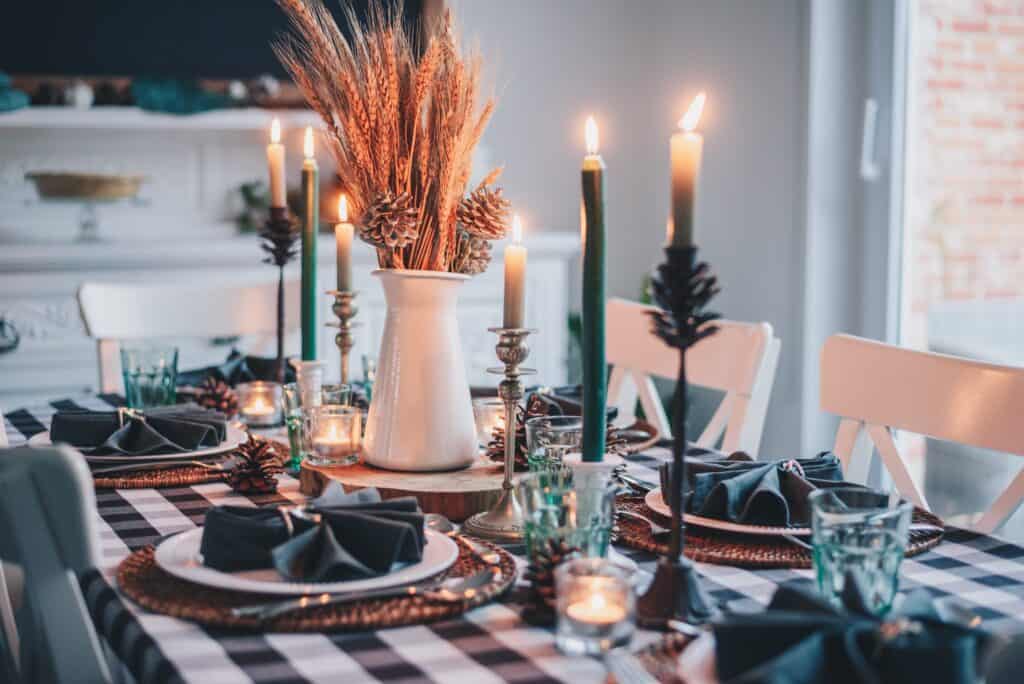 The ultimate kitchen essentials list for fall! Decorate your home this year with some of my affordable fall-favorites on Amazon.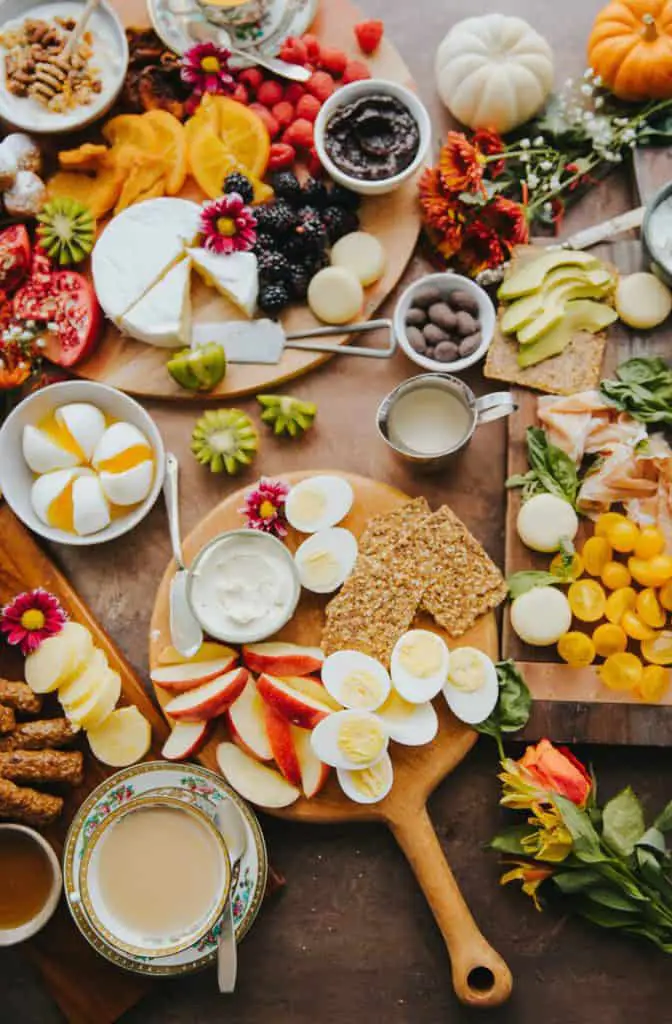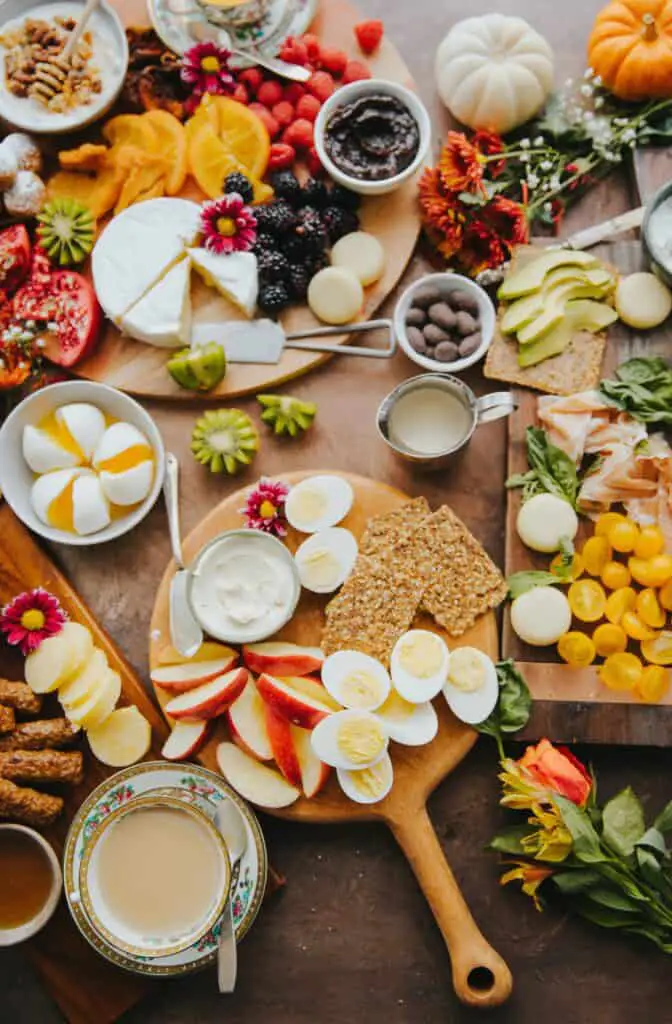 My Fun and Fruity Dinner Party Menu guarantees to impress. Fresh fruit in each dish to adds a lightness that is unparalleled.