Fruity Pebbles Rice Krispie Treats are bright and colorful dessert bars that all ages will love. Filled with gooey marshmallow fluff and a childhood-favorite cereal, they will disappear before your eyes! With only 3 ingredients and no baking needed, you'll be blown away at how easy and tasty these sweet treats are.
---
Please note this post contains affiliate links, which means I receive a small commission, at no extra cost to you, if you make a purchase using the links. Please see my disclosure for more details.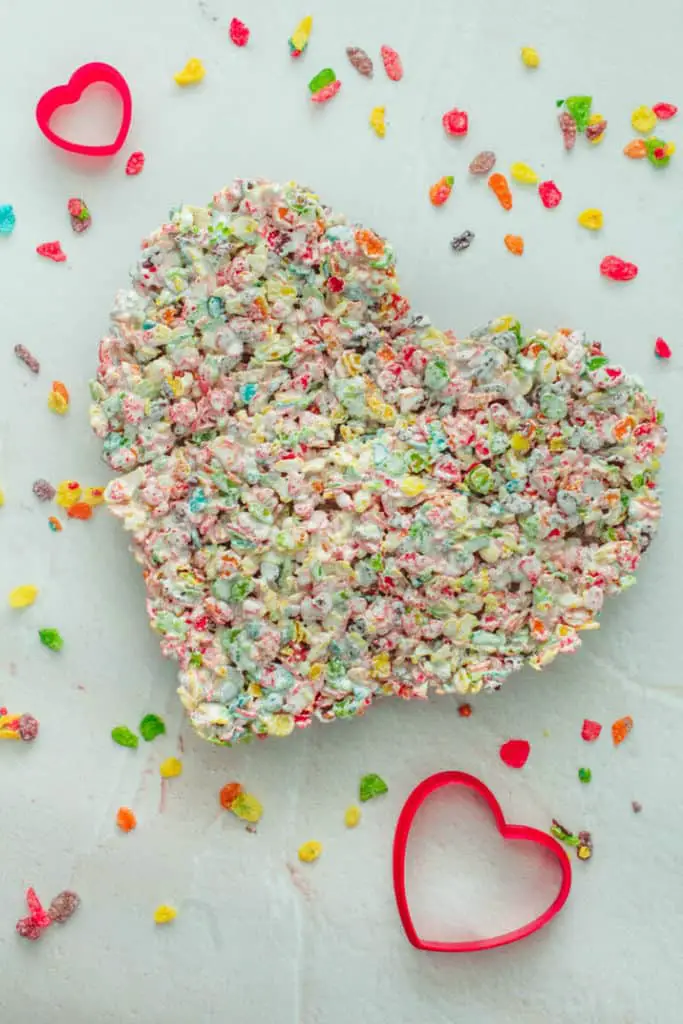 You May Also Like…
Don't miss out on these other sweet goodies that will have you licking the bowl clean!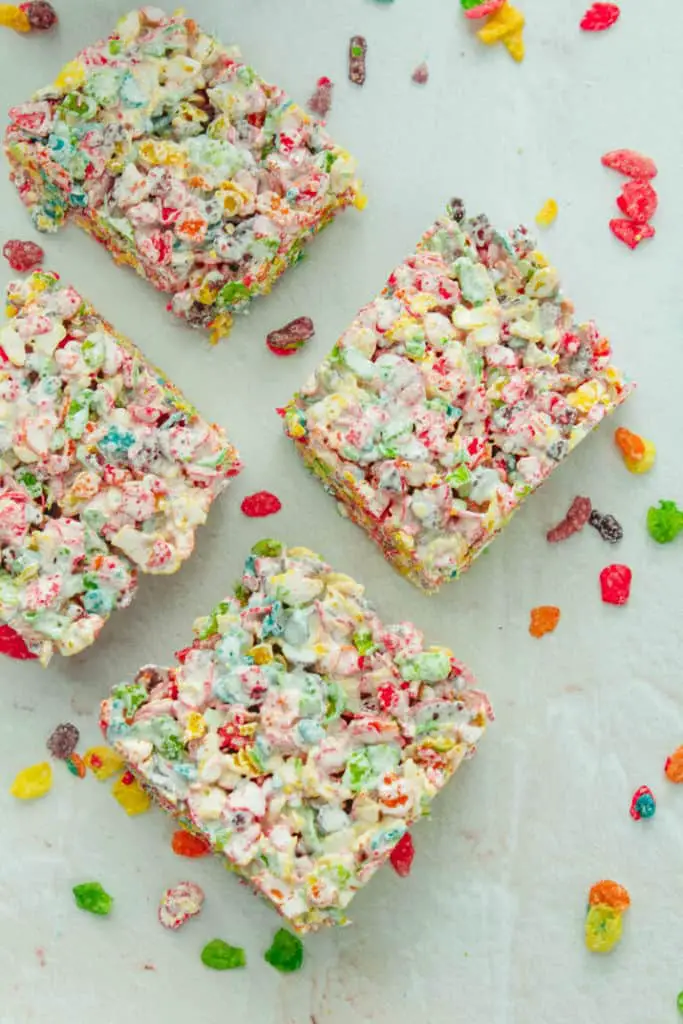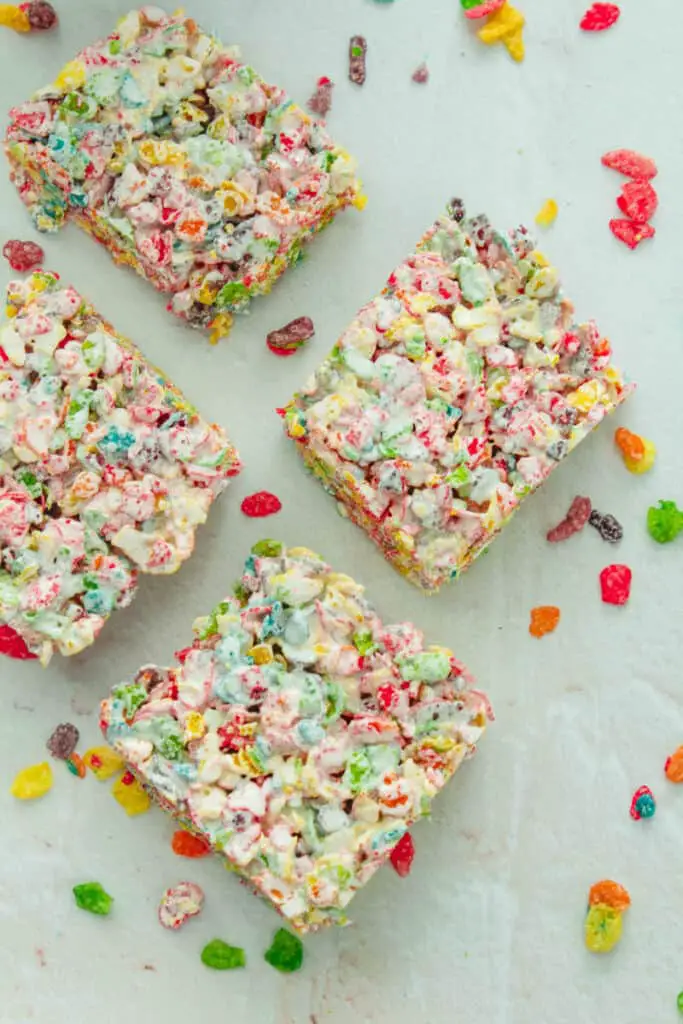 How to: Make Fruity Pebbles Rice Krispie Treats
Rice Krispies are extremely easy to make, and it's no different for these fruity pebbles rice krispie treats!
The most important thing to remember when making anything with marshmallow fluff is to always, always, always spray all of your bowls and stirrers with enough cooking spray. I use avocado oil, but you can also use olive oil, butter spray, and any other more neutral cooking spray you have.
Start by melting the butter in a pot on the stove. Only medium low heat is needed to heat these ingredients well enough. 
Once the butter has melted, add in the marshmallow fluff and stir frequently – it can burn easily! Keep stirring and heating until the marshmallow is combined with the butter and is smooth.
In a large bowl, add your fruity pebbles. Pour the marshmallow and butter mixture over the cereal and use your heavily sprayed stirrer to mix. Keep stirring until it is fully incorporated and you have a nice, even mixture.
Whether using a heart mold for Valentine's Day or another baking dish, make you sure you spray it generously. Pour in the marshmallow cereal mixture and let it sit for 1 hour to harden. Store in the fridge to preserve it longer. Enjoy!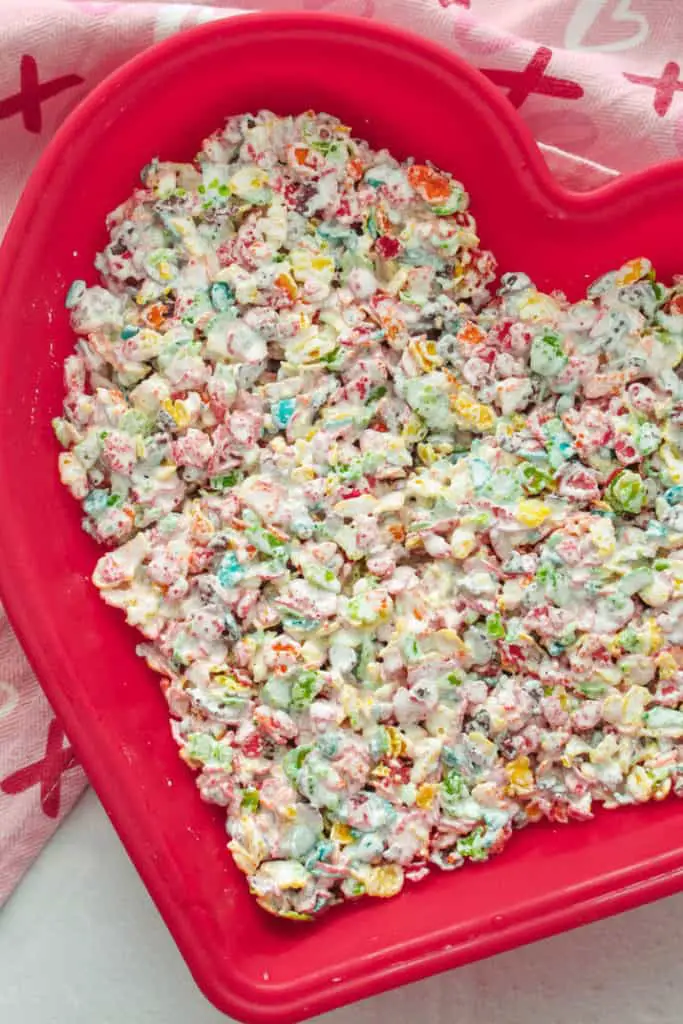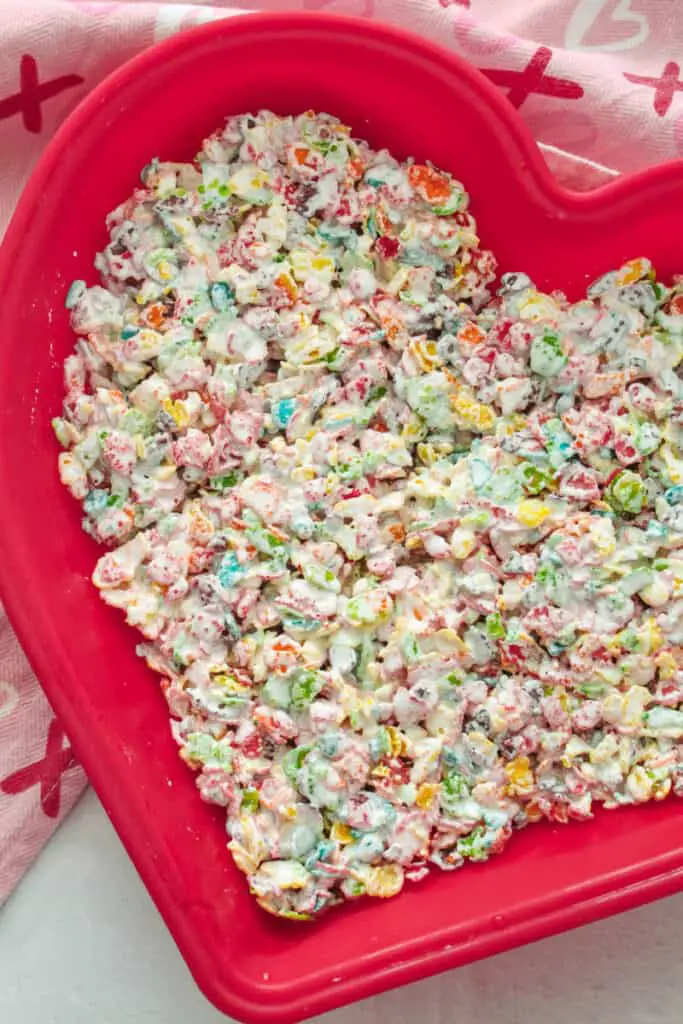 Ingredients Needed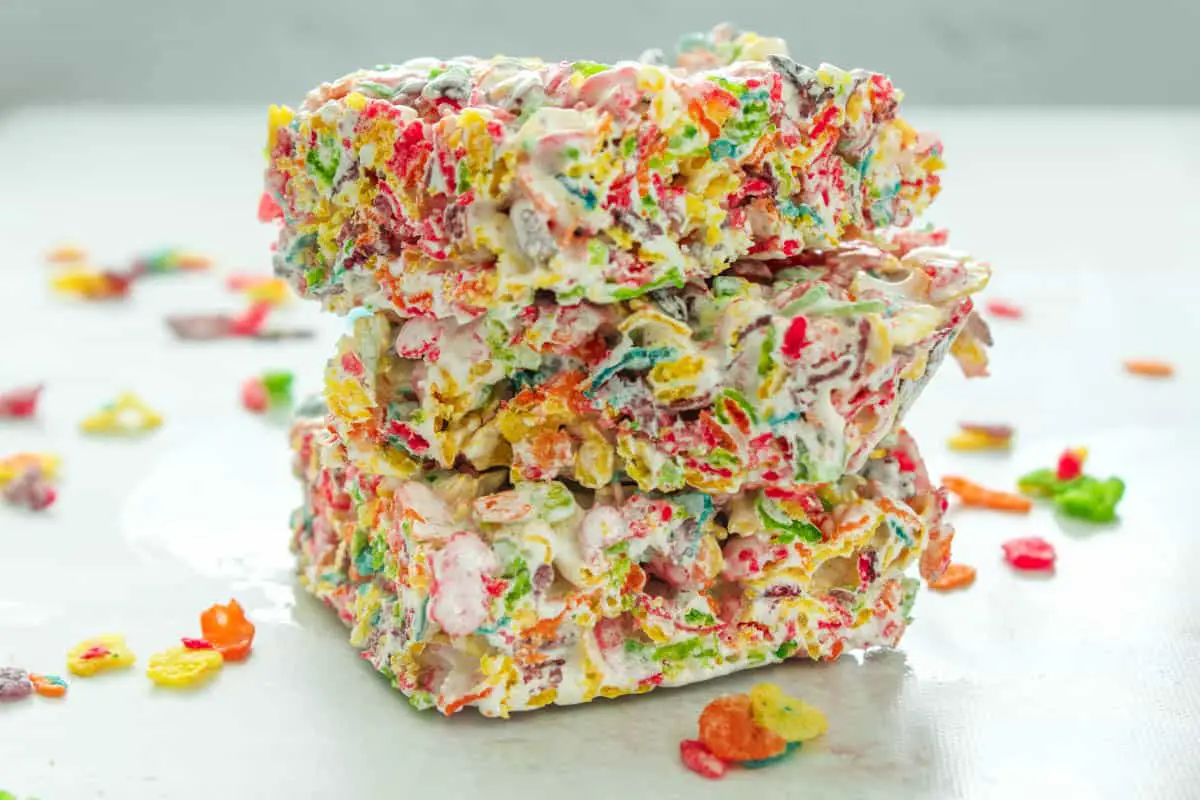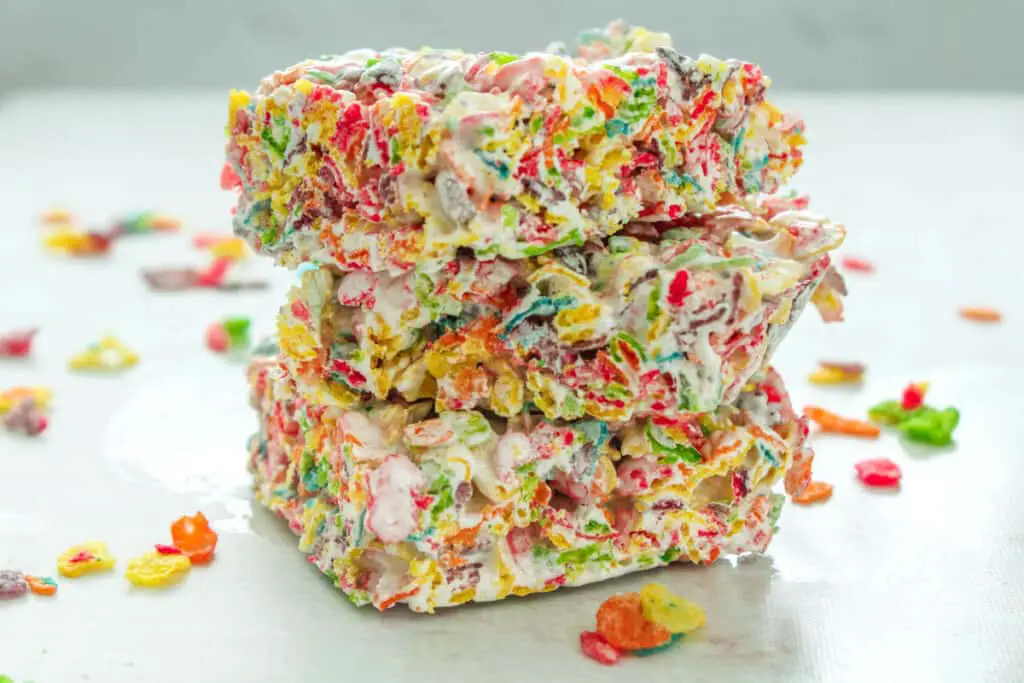 Materials Needed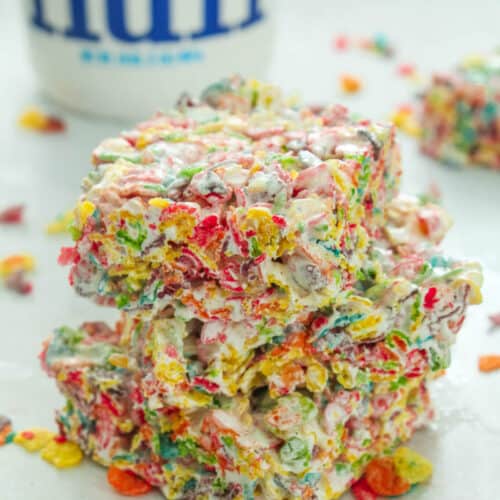 Fruity Pebbles Rice Krispie Treats
Fruity Pebbles Rice Krispie Treats are bright and colorful dessert bars, filled with gooey marshmallow fluff and a childhood-favorite cereal.
Print
Pin
Rate
Ingredients
3

tbsp

butter

4

oz

marshmallow fluff

3

cups

fruity pebbles or fruity rice cereal
Instructions
Melt butter over medium low heat. Spray your stirrer generously with cooking spray. Add marshmallow fluff and heat until smooth, stirring constantly.

Spray a large bowl with cooking spray and pour in the fruity pebbles. Carefully pour in the marshmallow and butter mixture. Stir until evenly combined.

Pour the mixture into a mold or baking dish and let sit for 1 hour. Enjoy!
Pin me!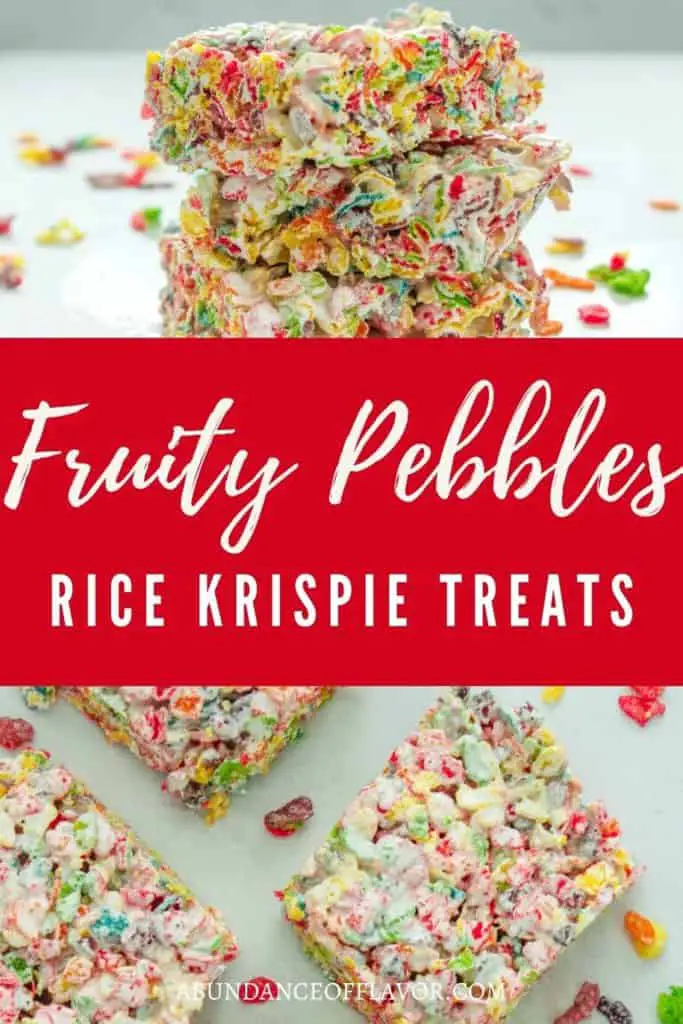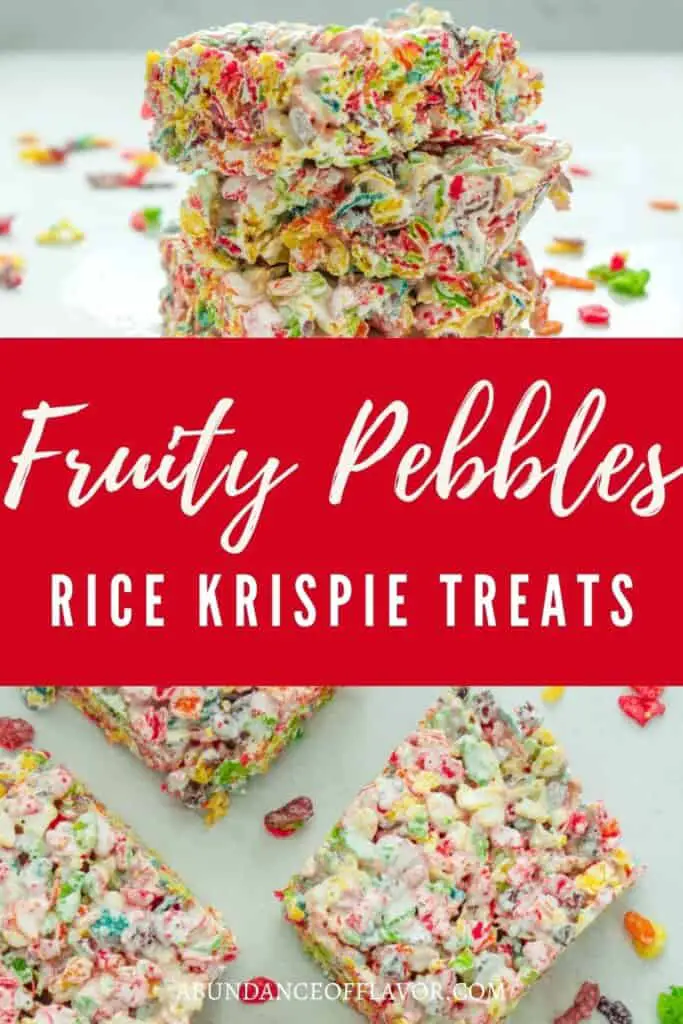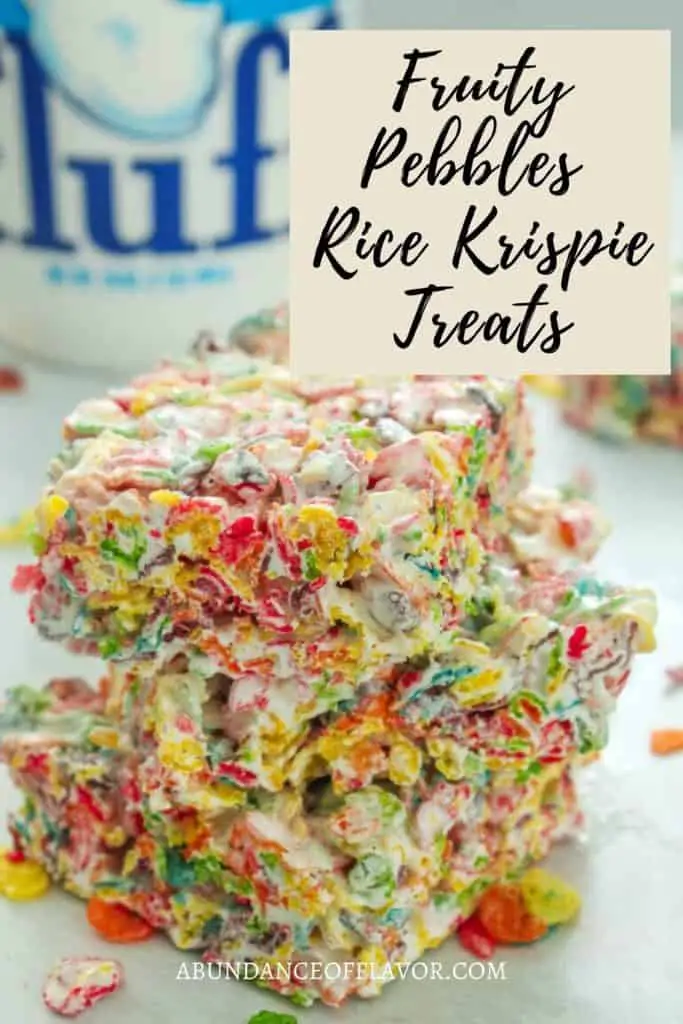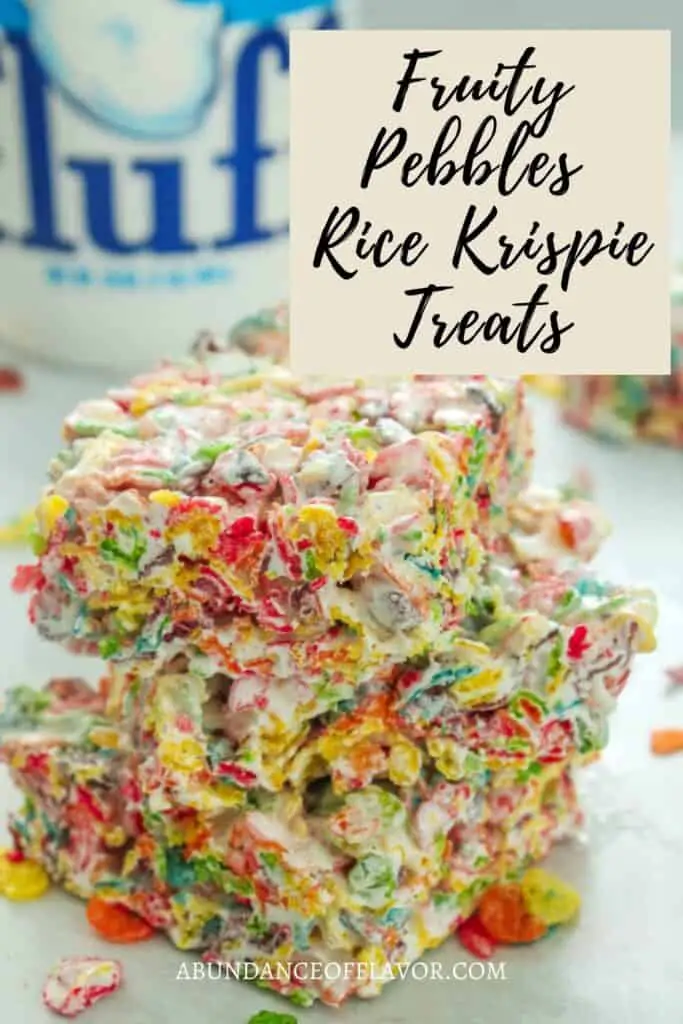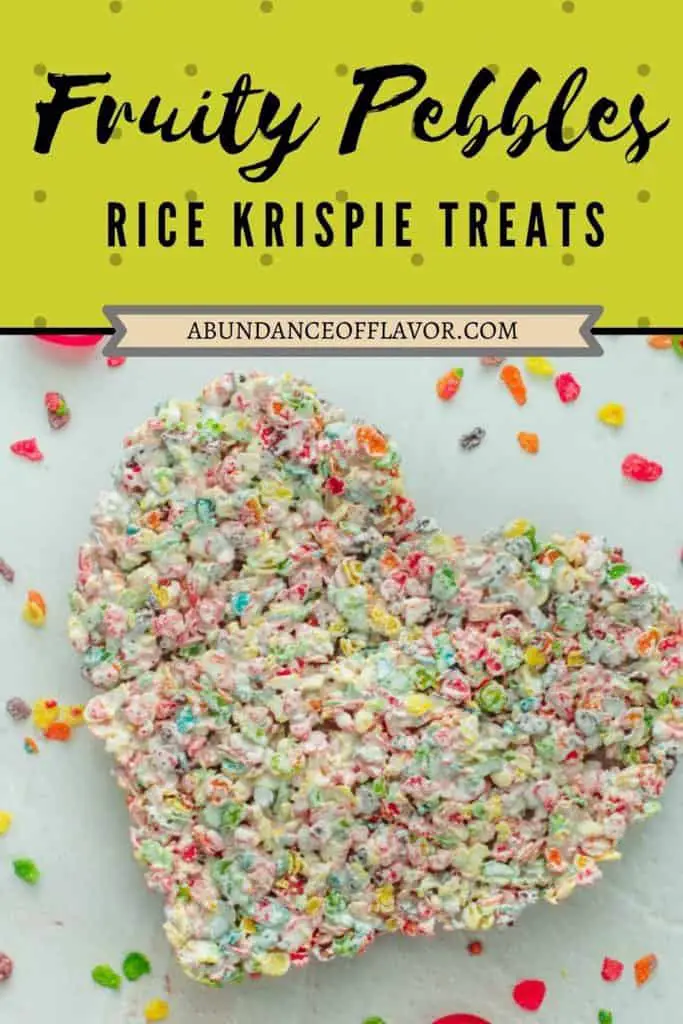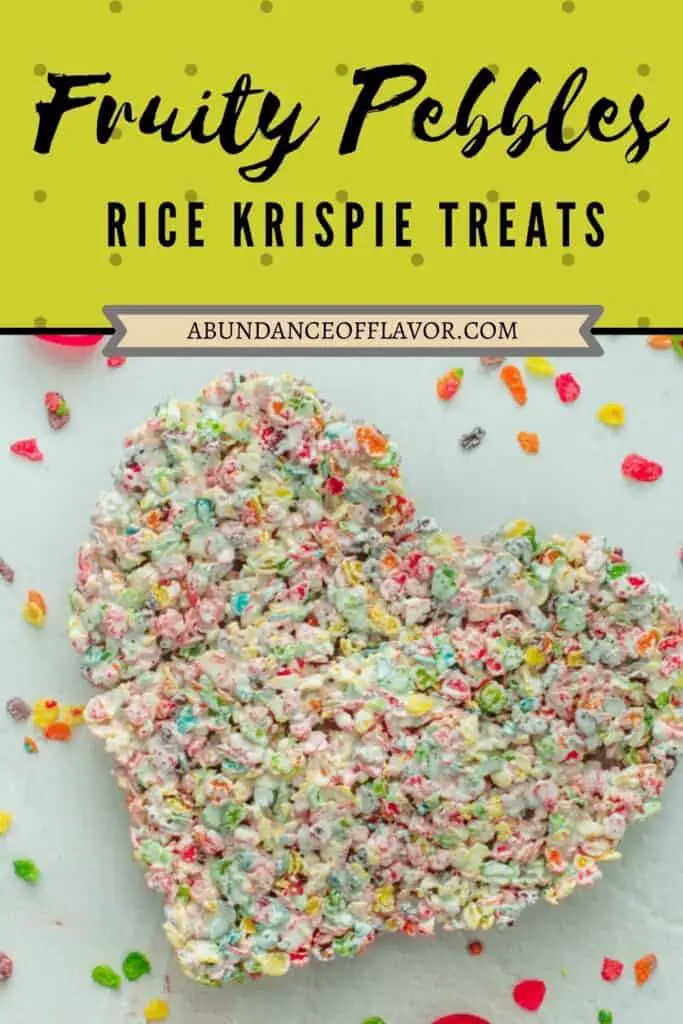 Now that I've tried out making rice krispie treats with fruit pebbles cereals, I think my next experiment will be with cocoa pebbles! Yay or nay??

Get your $1 worksheets today!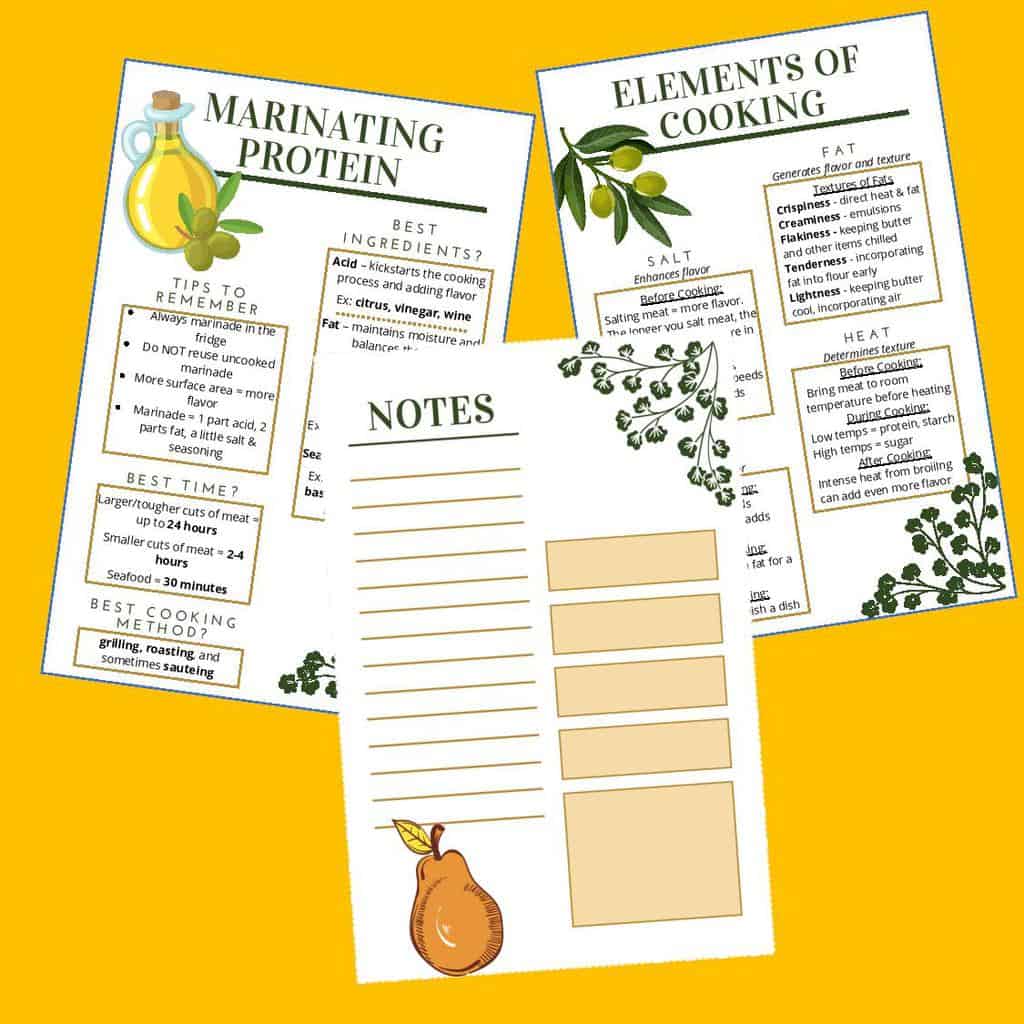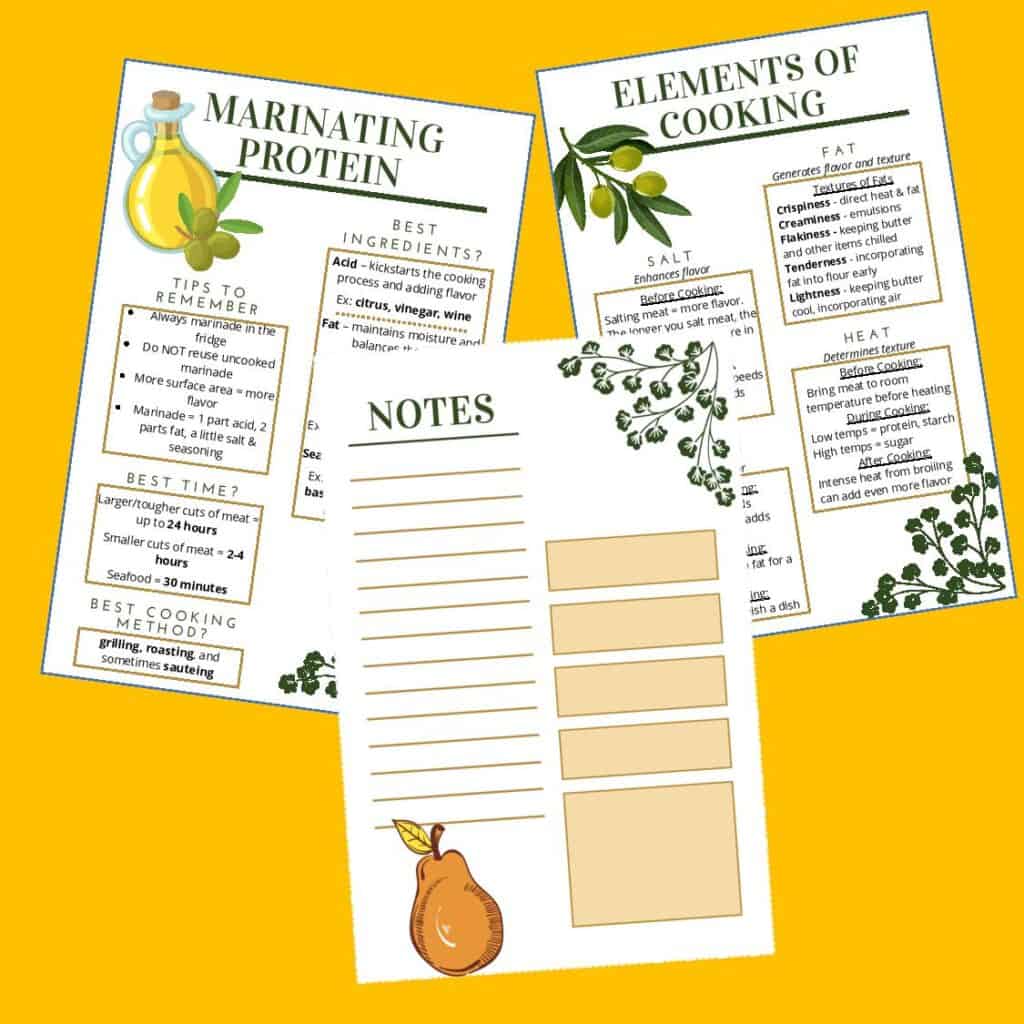 Related Posts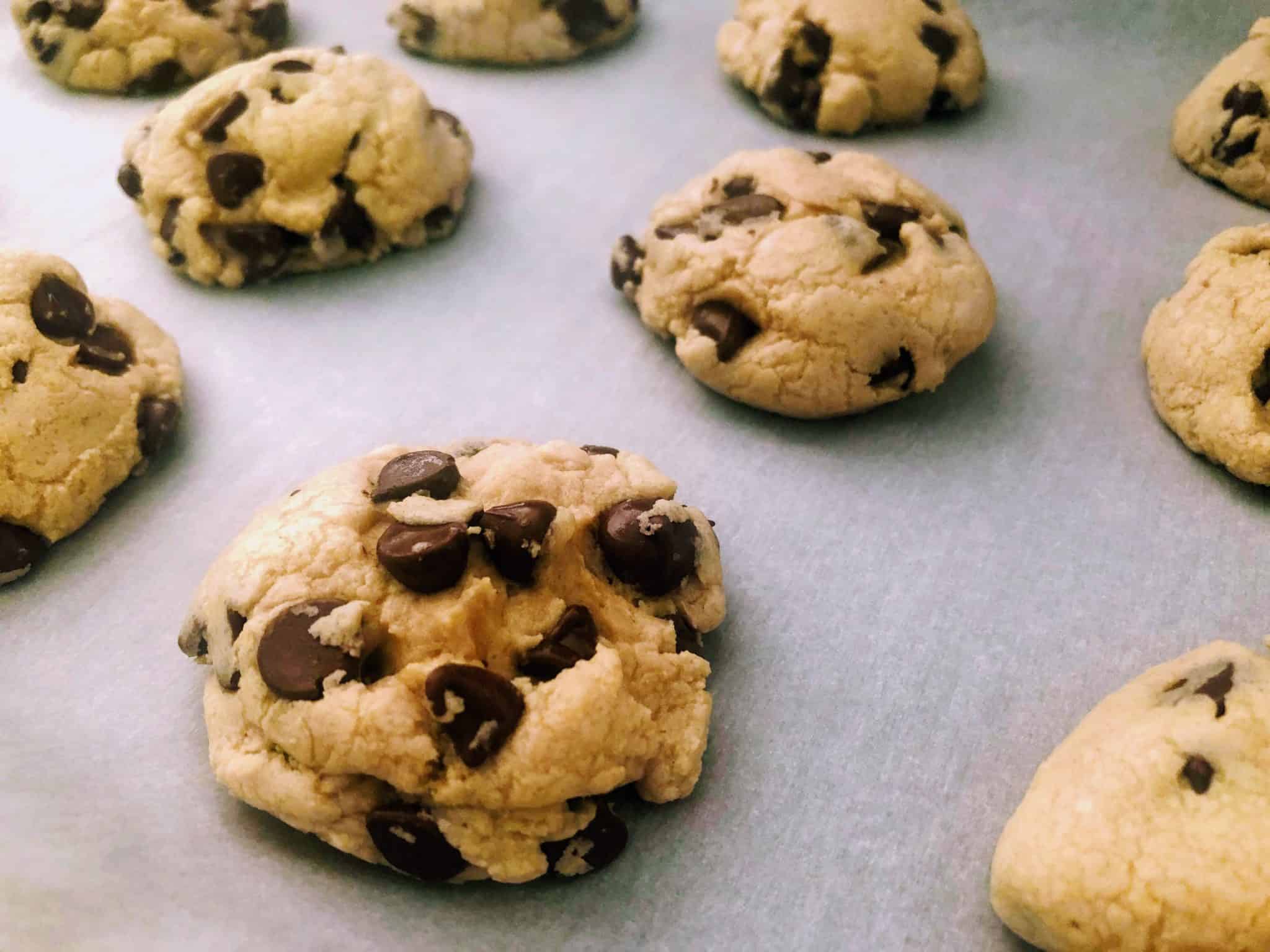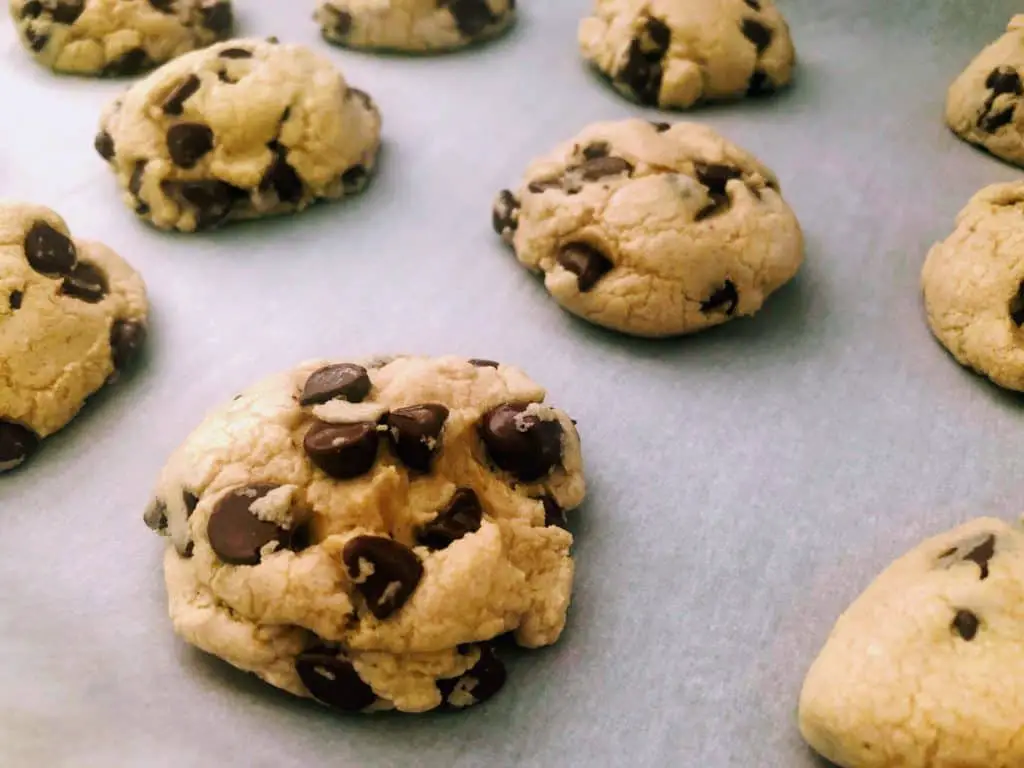 Soft and chewy chocolate chip cookies filled with warm, melted chocolate. The best chocolate chip cookie recipe with a secret ingredient that makes it pop.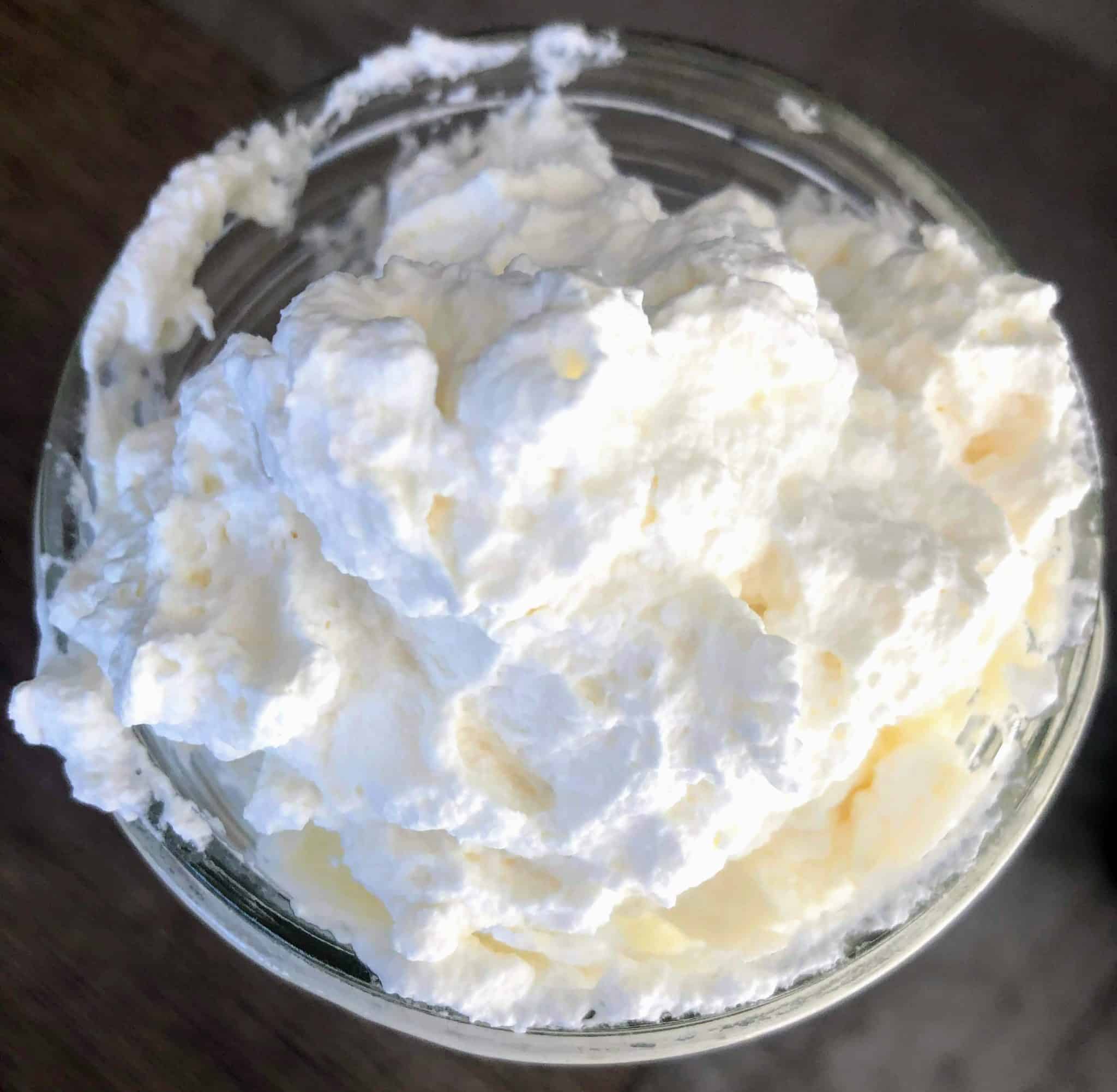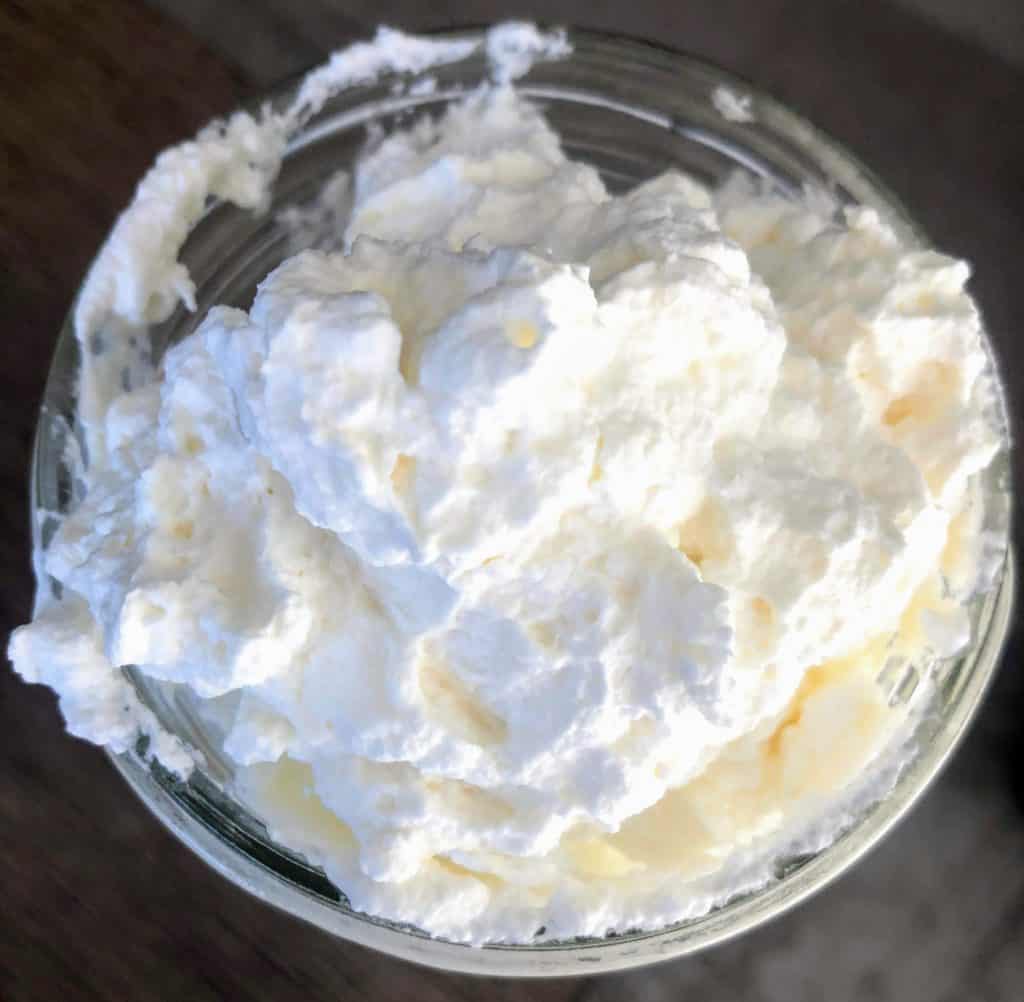 A quick, easy recipe for homemade whipped cream that is light, airy, and oh so fluffy. Never buy store bought again after tasting this.