Don't you just love a good cookware store? Every time I'm walking around my local mall I find myself being pulled in to kitchen stores to browse the endless rows of kitchen gadgets and accessories. There's a fun, quirky gadget for anything you can imagine nowadays! As enticing as they can be, sometimes it's hard to know if it's really worth buying another tool that's bound to clutter up my utility drawer in the kitchen. When buying a new accessory, it's important to factor in two things before purchasing:
> How versatile is this item?
> Is it worth the convenience?
Please note this post contains affiliate links, which means I receive a small commission, at no extra cost to you, if you make a purchase using the links. Please see my disclosure for more details.
What are Kitchen Tools?
There are many names for all of the tools that assist us in the kitchen. Kitchen tools, gadgets, utensils, accessories, kitchenware, the list goes on and on. I'll switch between "tools" and "gadgets" throughout the blog, but know that I'm referring to everything that could fall in this category. Regardless of which word you see used across the internet, they are all umbrella terms that encompass the handy-dandy items that cut, grind, stir, blend, mix, and measure, and more!
There are the basic tools such as a large spoon, tongs, whisk, spatula, etc. (In a later post I will cover in more detail the essential kitchen tools to get started with.) Today, I want to share my reviews of the best fun gadgets that are out of the ordinary but so very helpful!
Why Are there so many options to choose from?
These gadgets are brightly colored and are meant to grab your attention. It's so enticing walking through a kitchen goods store and seeing the endless displays of color coordinated tools that draw you in. There are so many options out there because typically each gadget is designed to do only one thing. As much as we may want to, it's not reasonable to purchase every fun-looking tool in every flashy color. Your already crammed kitchen drawers and especially your wallet wouldn't appreciate it. 🙂
I've taken the time to test out several different gadgets through purchases of my own and during cooking classes, and have found 10 kitchen gadgets that are fun, don't take up a lot of of space, and most importantly, are extremely useful.
Best Kitchen Gadgets
10. Garlic Peeler
This roller garlic peeler blew my mind the first time I used it! I was taking a cooking class and we all had roles in our group to speed the process along. My role was peeling and dicing the handful of garlic we needed and I started getting nervous that I'd be so behind having to peel so many cloves. Lo and behold, the chef presented me with this garlic peeler and it worked wonders!
It's a small silicone tube that you roll on the countertop. You place a garlic clove in the tube and roll your hand back and forth over it a few times on the counter, and voila! The garlic cloves fall out completely peeled!
This little guy is a game-changer and I use it all the time. This one even comes with a case for storage.
9. Herb Stripper
This is an herb stripper that I thought seemed a little excessive until I actually go to try one myself. You take one piece of an herb and place the stem in whichever slot it fits snug in. You don't want there to be too much space because it may not catch all of the leaves.
Pulling the stem all the way through the slot, the leaves fall right off! This works great for herbs like cilantro, rosemary, parsley, oregano, and even kale.
This herb stripper saves so much time when you're in need of some fresh herbs in your meals.
8. Citrus Juicer
I never really knew I needed a handheld juicer until my mom gave me one. Sure, it's simple enough to squeeze a lemon by hand when you need some fresh lemon juice, but then you're inevitably having to fish out a few seeds that spill out into your meal. This juicer retains the seeds in the cup and you'll never have to hunt for rogue seeds out of your precious meal.
This juicer also yields SO much more juice! You think you're squeezing the lemon thoroughly by hand but wait until using this guy. It easily helps me almost double the amount of juice I'd normally get.
It's also really helpful that it can be used for limes too. There is another tool out there specifically to juice limes, but this one will do the trick.
7. Cutting Board Scraper
I love this cutting board scraper from Pampered Chef. I normally don't splurge on catalogue items like this but my boyfriend's mom hosts parties occasionally and gets great discounts on items.
I really like this scraper more than standard straight-edge metal scrapers because of the flexibility it provides. It's lined with silicone at the bottom edge and that really helps when ensuring you scrape all your chopped produce onto it without missing any.
It also has a wavy shape that creates a little nook for the produce to rest in, keeping it more stable when transferring food from the cutting board to the pan.
The Pampered Chef scraper is definitely my favorite scraper, but can be a little pricey. This Oxo scraper is more affordable and gets the job done, just without some of the extra benefits of the previous one.
6. Pan Scrapers
Another great Pampered Chef item! These pan scrapers are really worth your money, and are at a very reasonable price considering you receive 3.
The pan scrapers help get off the stubborn pieces of food that just won't come off in the dishwasher or when handwashing. They're a lifesaver when using cast-iron as well.
If you'll notice in the picture, three corners are rounded so you can get in all the corners of baking dishes and pans with no problem. The fourth corner is pointed and is the best when trying to clean something with more defined angles, like cast iron.
5. Ultimate Silicone Fork
My go-to utensil when cooking rice!
I am a sucker for silicone kitchen tools. I just love how easy they are to clean, how effortlessly they scrape clean every kind of dish, and their heat resistance.
I purchased this fork as an impulse buy after a cooking class with the intention to add it to my collection of random stirrers. I've found that I always reach for this each time I'm making rice. It's perfect when you need something with tongs to sift or whip or stir differently than you would with a large spoon.
This is a really handy tool and my second one is on the way!
4. Zester and Grater
For the longest time, whenever I needed lemon zest I would use my potato peeler. Now it still works decently, but I would end up with rather large chunks of lemon skin that really didn't blend well.
I now have this zester that's pretty long and skinny so it stores well, and has a thin microplane that really creates fine zest. It allows me to put lemon zest in so many meals and it blends effortlessly.
The cool thing about this zester is it also grates cheese!I love duality and the fact that I can use this with fruit and with cheese makes it a win in my book.
3. Oil Mister
We tend to buy the conventional olive oil sprays from the store, but they are never the quality of oil that we buy in larger bottles. This would be fine when lining cookie sheets or sheet pan meals, but when it came to nicer meals with steak or fish, we wanted something natural and with better flavor.
My boyfriend was recently gifted this oil mister and it solved all of our problems! We can now spritz the high quality olive oil we love and know it's a healthy choice that we're making.
It can be used for cooking oils, vinegars, wines, and even sauces like soy sauce. Pretty soon you'll want 10 to house all your cooking liquids 🙂
2. Ceramic Egg Cooker
Yet again, another tried and true tool from Pampered Chef!
I love having eggs for breakfast and I used to scramble a couple of eggs on the stove every morning before work. I had never microwaved eggs before and was very turned off to the idea. I tried this egg cooker because all of the reviews raved about the quality of taste of the end result.
It greatly simplifies the process of scrambled eggs and you can customize them so easily. You simply crack an egg into the cooker, add any toppings you would like (cheese, peppers, bacon bits), shake well, and put in the microwave for roughly 60 seconds.
When you open it up you have perfectly fluffed scrambled eggs! One of my go to's for breakfast is an egg with. a little bit. of milk, cheese, and hot sauce. It really saves me time in the morning, and now I can use that extra time to chop up some mushrooms and bell pepper to mix in. Yum!
And now, My Most favorite kitchen gadget That I've used for Years…
1. 3-In-1 avocado slicer!
I don't know about you, but I absolutely LOVE avocados. When they're in season I probably eat about 1 avocado a day. (This is coming from me, a girl who used to not come near an avocado in college.) The only downfall to avocados is how slippery they can be when cutting them.
Remember back in 2018-2019 the avocado-hand epidemic? It seemed like people everywhere were ending up in with severe hand wounds from cutting avocados improperly. This 3-in-1 avocado tool has allowed me to spare myself from unnecessary emergency room visits after 100s of avocados. That's a victory.
The top pointy plastic end is used to make the first cut in the avocado and slice it in half. It's sharp enough to break the avocado skin but safe enough to not cut your hands. The inner green circle is a small pitter that flawlessly removes the pit every time. You push gently onto the pit, twist, and out pops the seed. The bottom sliced portion is then used to scoop out each avocado half into several even pieces.
Cutting an avocado has never been easier and you'll find yourself never wanting to use a knife on an avocado again. Luckily, this fun gadget can easily fit into your lunchbox to bring to work too!
Common Questions About Kitchen Gadgets
Do these kitchen tools save time?

Tools like the garlic peeler, egg cooker, and herb stripper save me so much time when I'm cooking a meal. It can be a little hectic managing a whole meal while being aware of everything else going on in the house, so anything that speeds things along is worth it. AND it helps put food on the table a little faster.

Do kitchen tools save money?

Using these tools allows you to use fresh, lower-priced produce rather than shelved-goods from the store that are more pricey. With the juicer you can save money by purchasing fresh lemons and limes rather than canisters of juice, and the avocado tool allows you to make your own fresh guac instead of buying the over-priced container guac with artificial ingredients to keep it from browning.
Not only do the kitchen tools save you money, but encourage healthier eating as well.

Are kitchen tools actually worth it?

In my opinion, YES! Hopefully at this point I've explained just how much I love using these practically everyday in my kitchen.
I encourage you to test some out and see which ones you'll use most.
The Last Thing You Need to Know about Useful Kitchen Gadgets
It's easy to get carried away with all of the fun kitchen tools out there but these 10 tools are staples in my kitchen now. An exciting way you can test new tools out is by checking out friends' and families' kitchens to see what fun gadgets they have tucked away.
Pin me!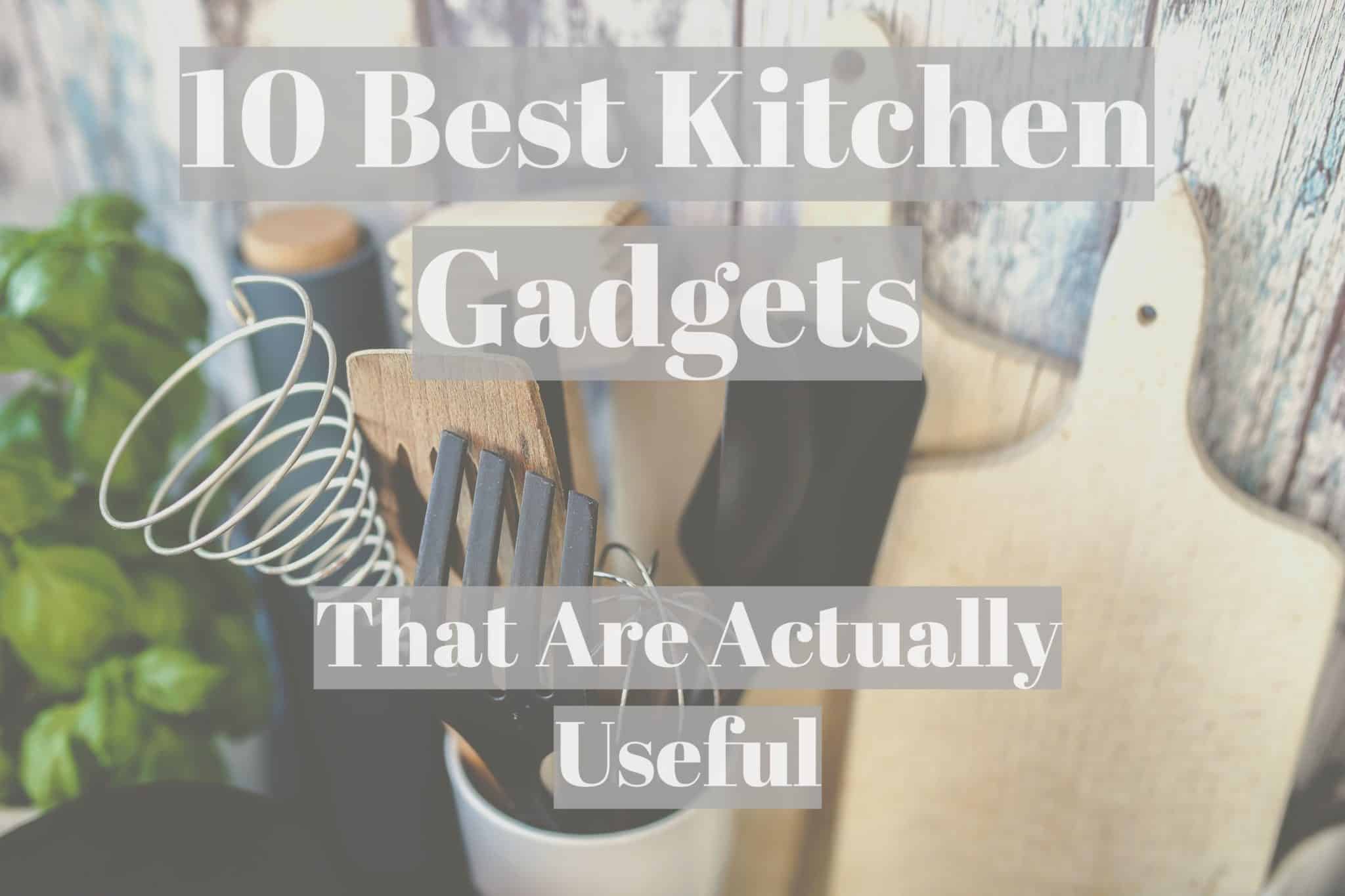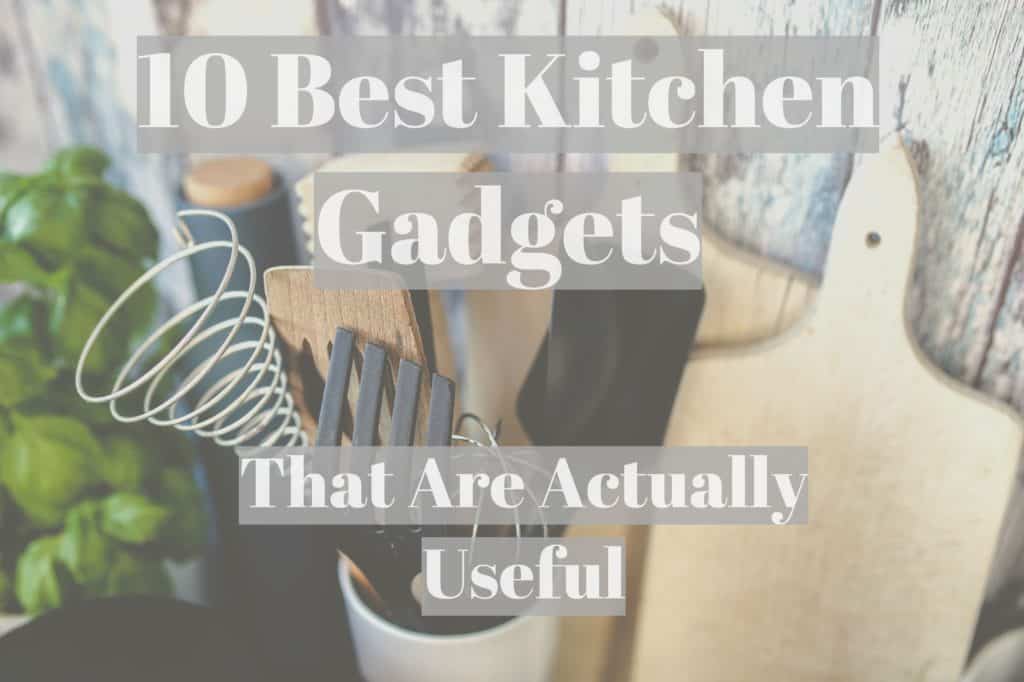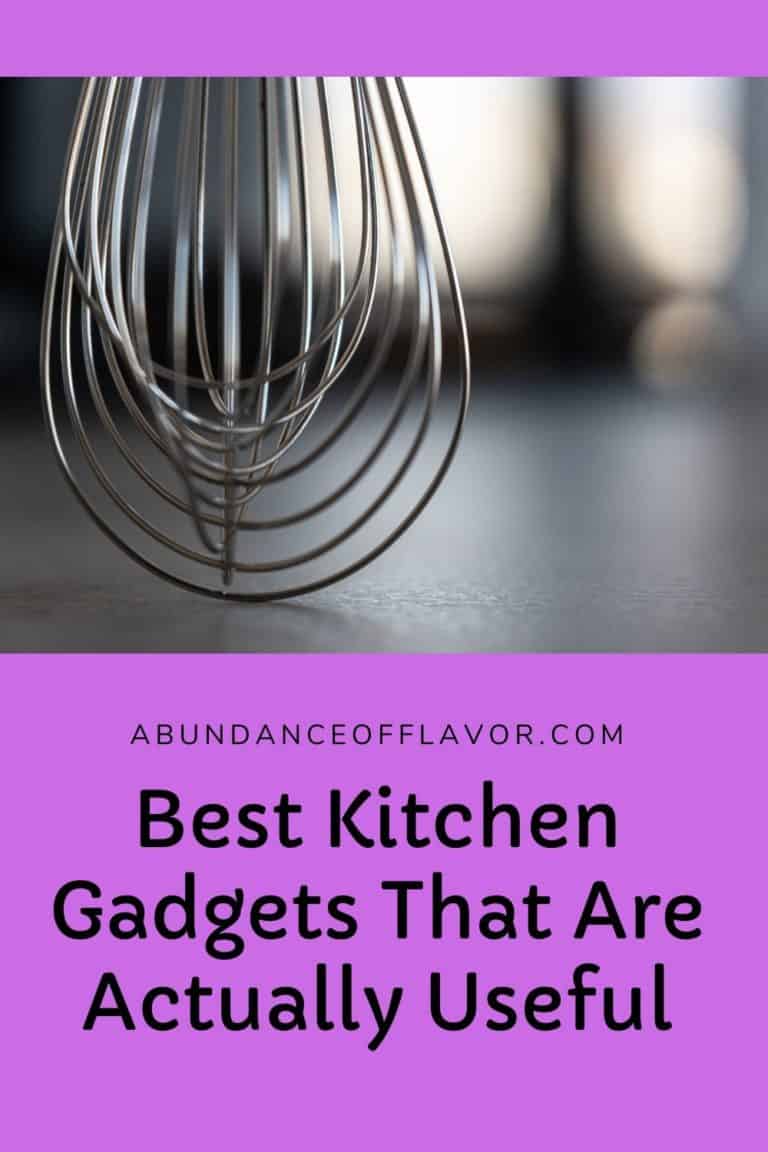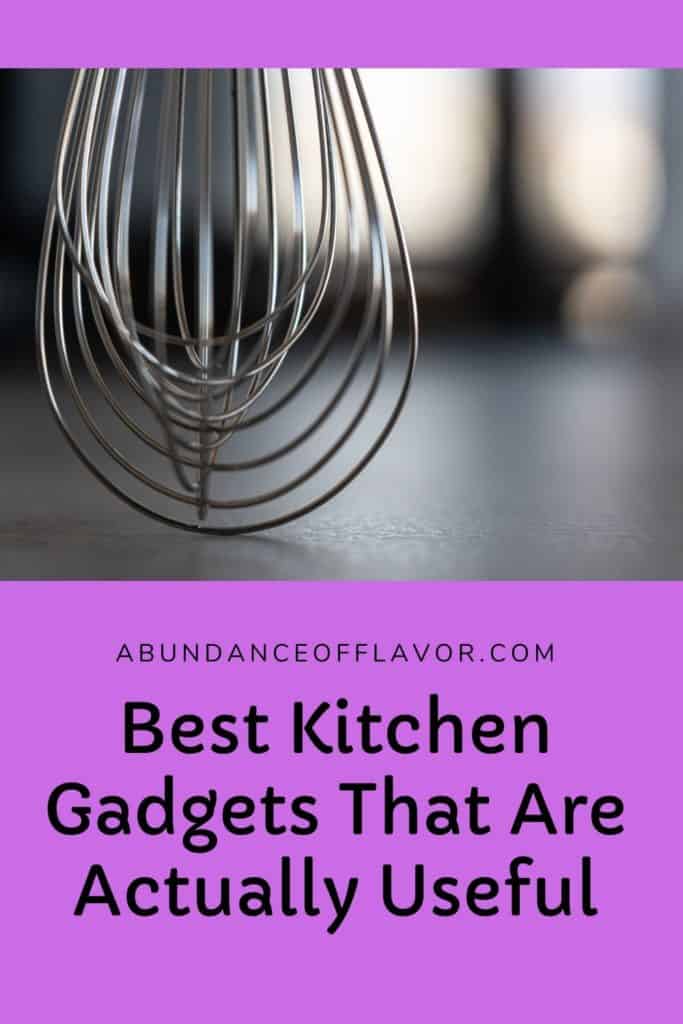 Are there any kitchen tools that I should add? Let me know in the comments!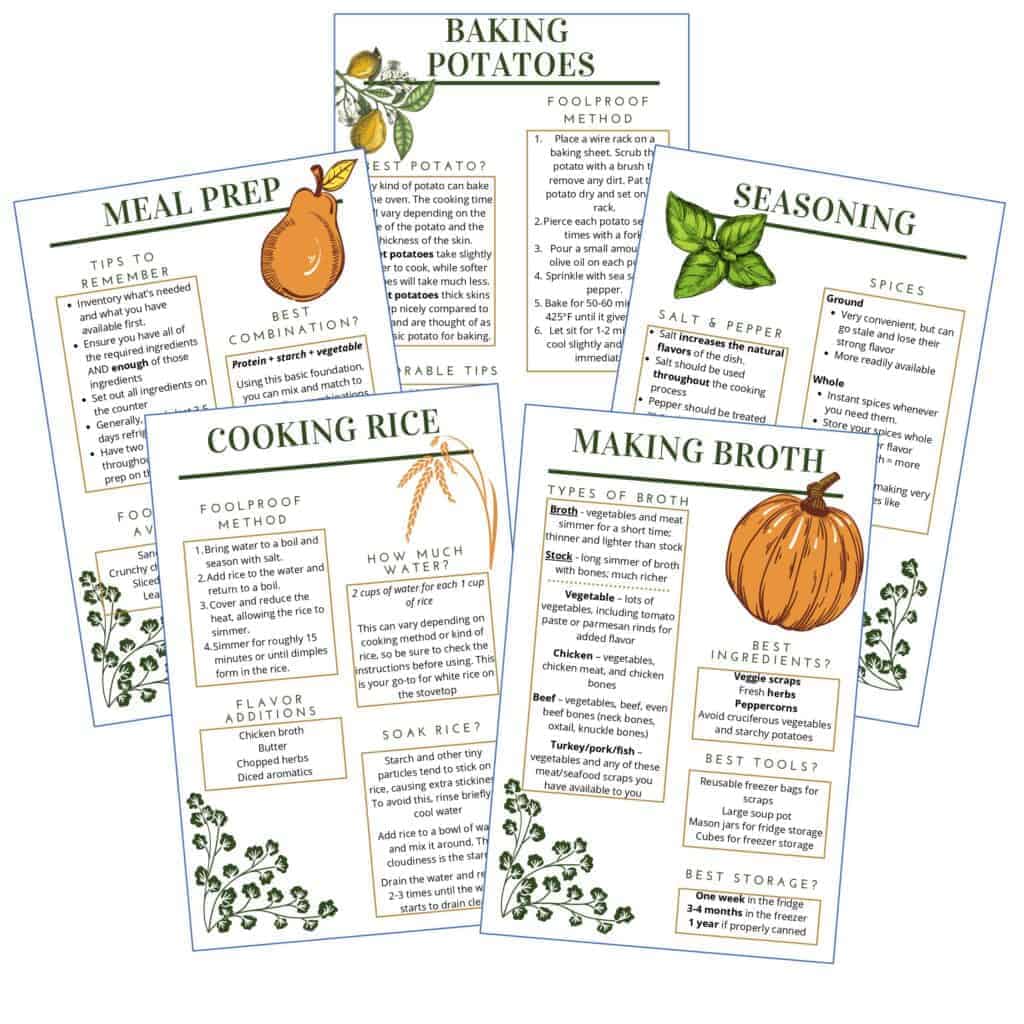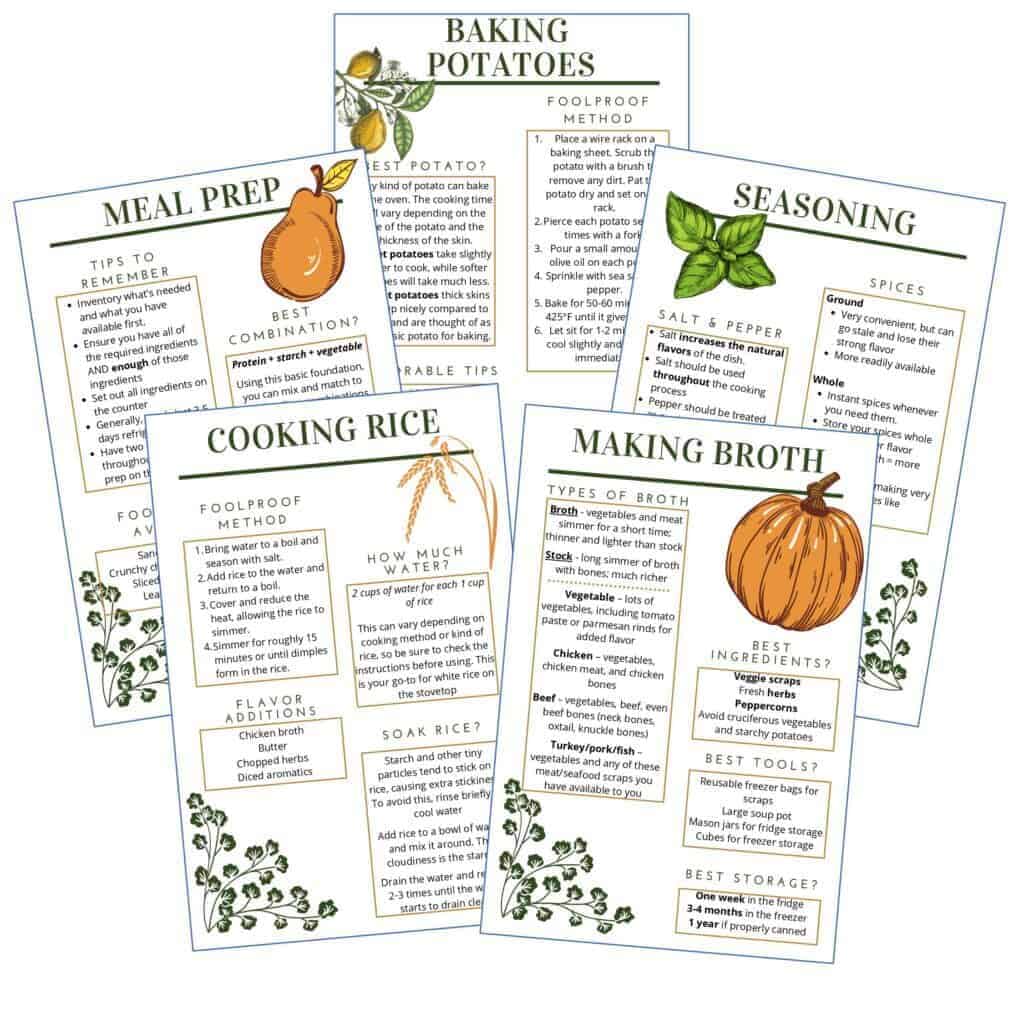 Get your $1 worksheets today!
Related Posts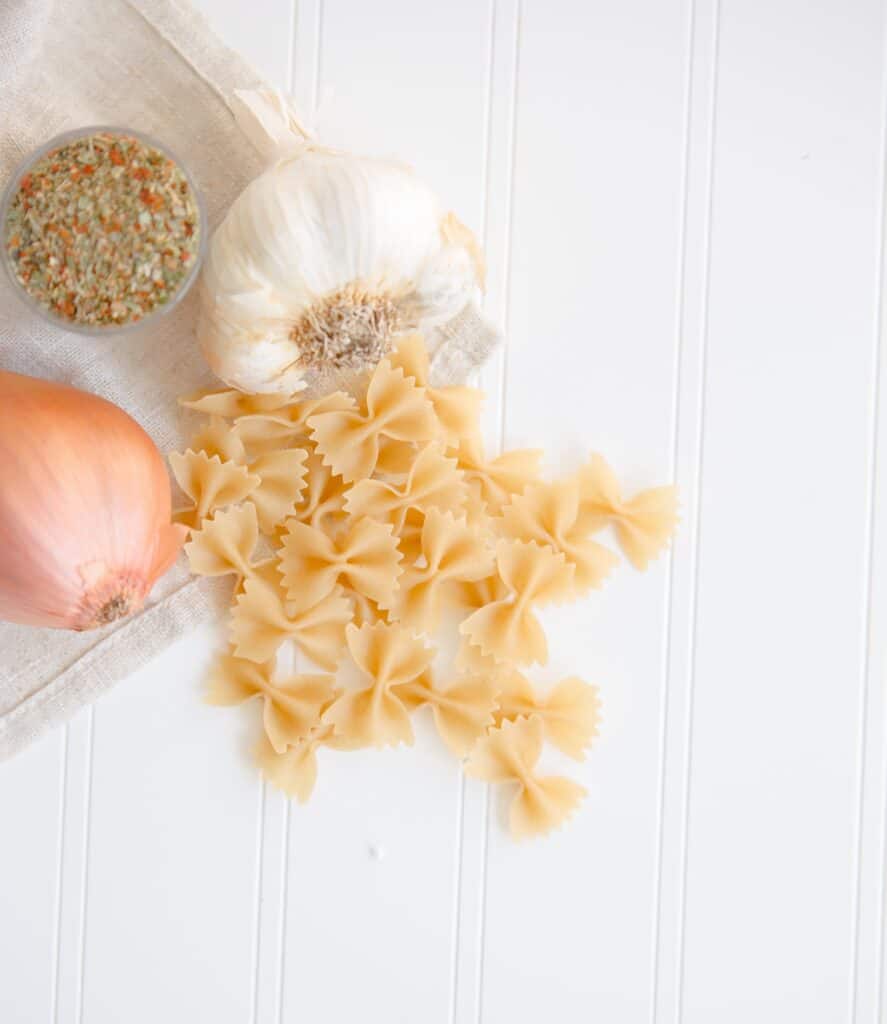 Cooking pasta is a basic cooking skill that everyone needs to fine-tune to get the most mouth-watering flavor out of Italian dishes.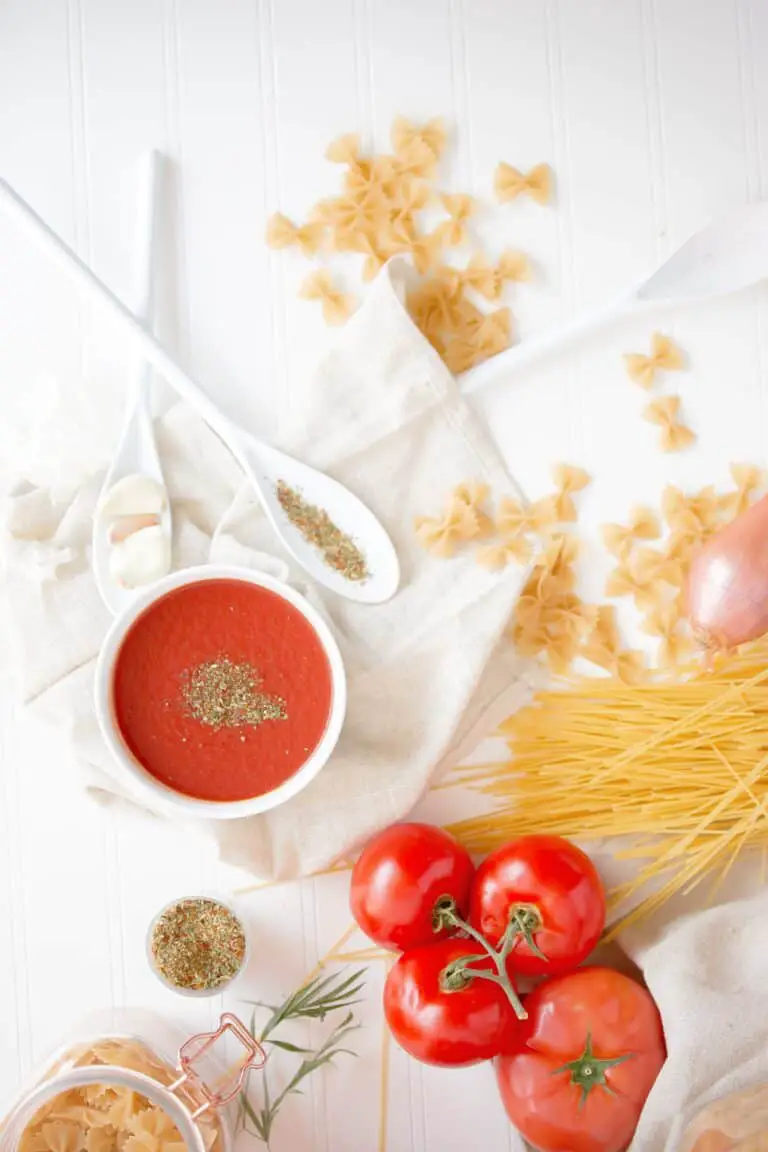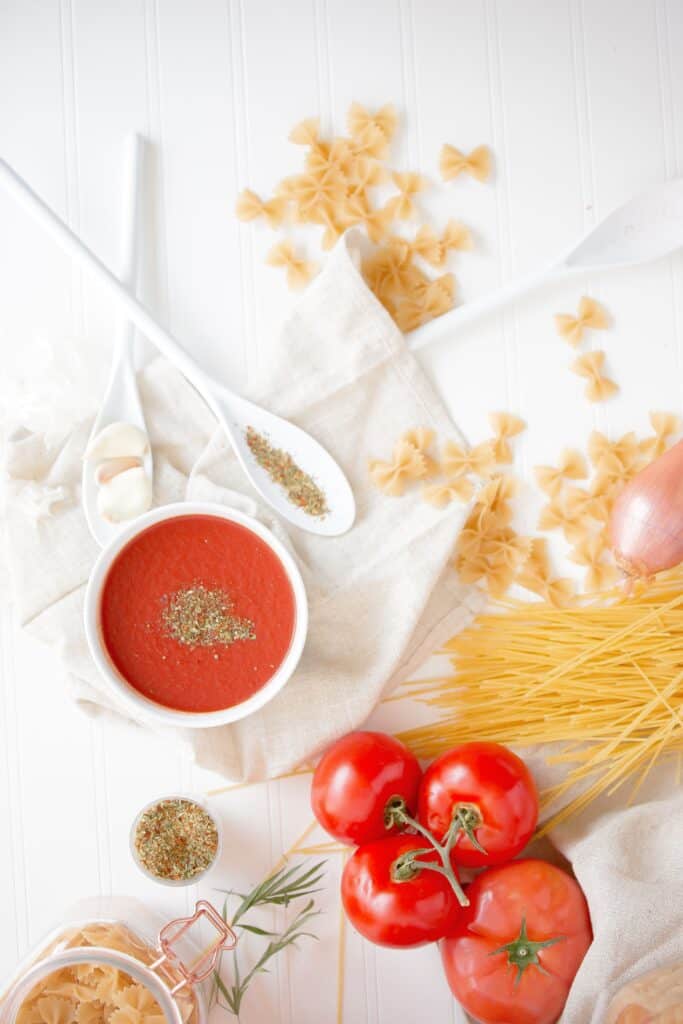 Making a sauce is a valued technique to enhance meals with flavor. Discover how to make a simple pan sauce and the 5 mother sauces …