It's time for a Fall Refresh with Healthy Eating! Autumn is a time of transition; the weather is cooling, school is back in session, the leaves start to redden. What better time to recharge your eating habits and engage in new, healthy behaviors. Here are a few of my favorite dishes that are nutritionally balanced and keep me satisfied for hours. Enjoy!
---
Please note this post contains affiliate links, which means I receive a small commission, at no extra cost to you, if you make a purchase using the links. Please see my disclosure for more details.
Essentials Needed for a Fall Refresh
Summer is a time for relaxation and a break from the norm. As August comes to a close and we get back into more regular routines with school and work, it's fitting to adjust our eating routine as well.
With a few simple pantry swaps you can make healthy eating feasible for you and your family. Make a quick plan for the week and you're all set!
For more information about how to develop meal plans specific to your needs, I would recommend direct work with a nutritionist or dietitian. Meeting 1:1 with a nutritionist or taking a wellness program for guidance has been invaluable to me! There is a wealth of information out there and incredible professionals filled with knowledge to share!
In the meantime, take a glimpse into some of the meals I'll be focusing on this season to ensure our bodies are fueled and functional.
Healthy Eating Starter Kit
Pin me!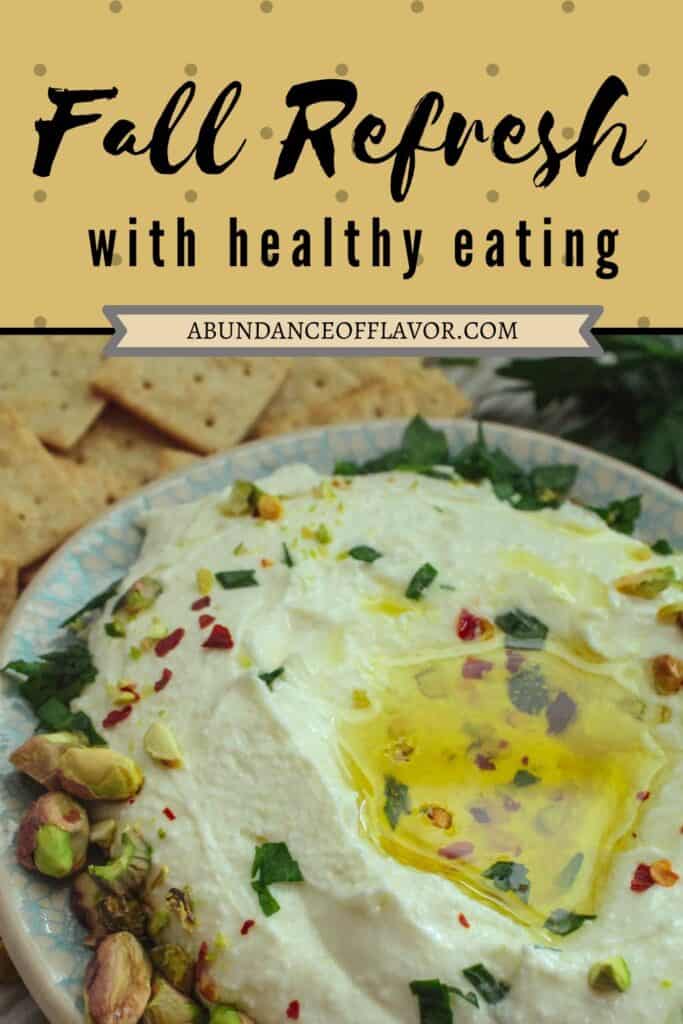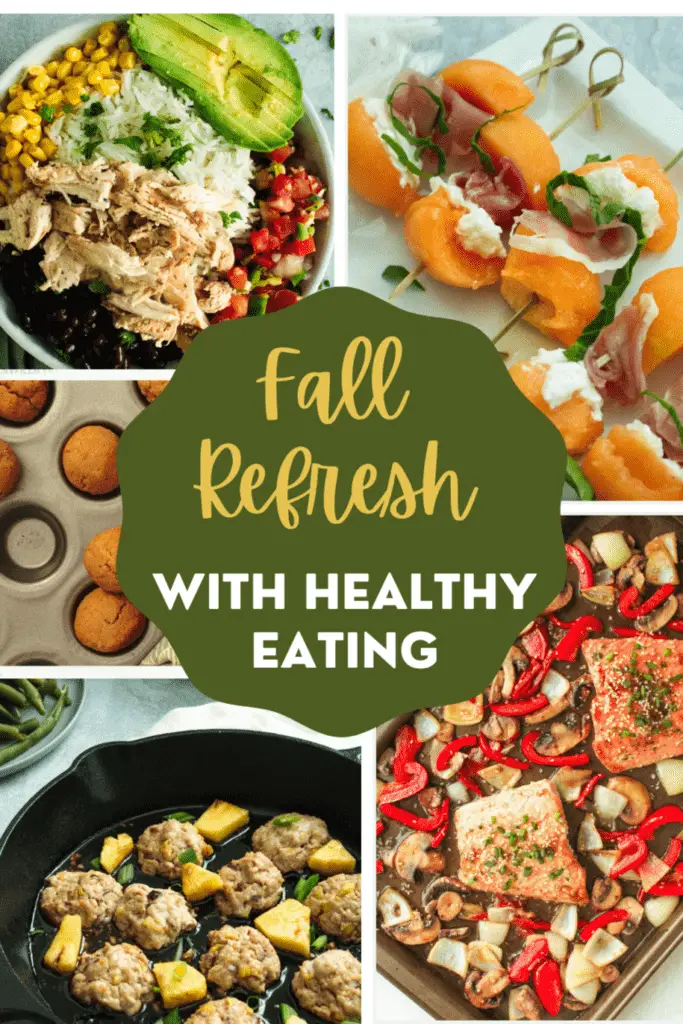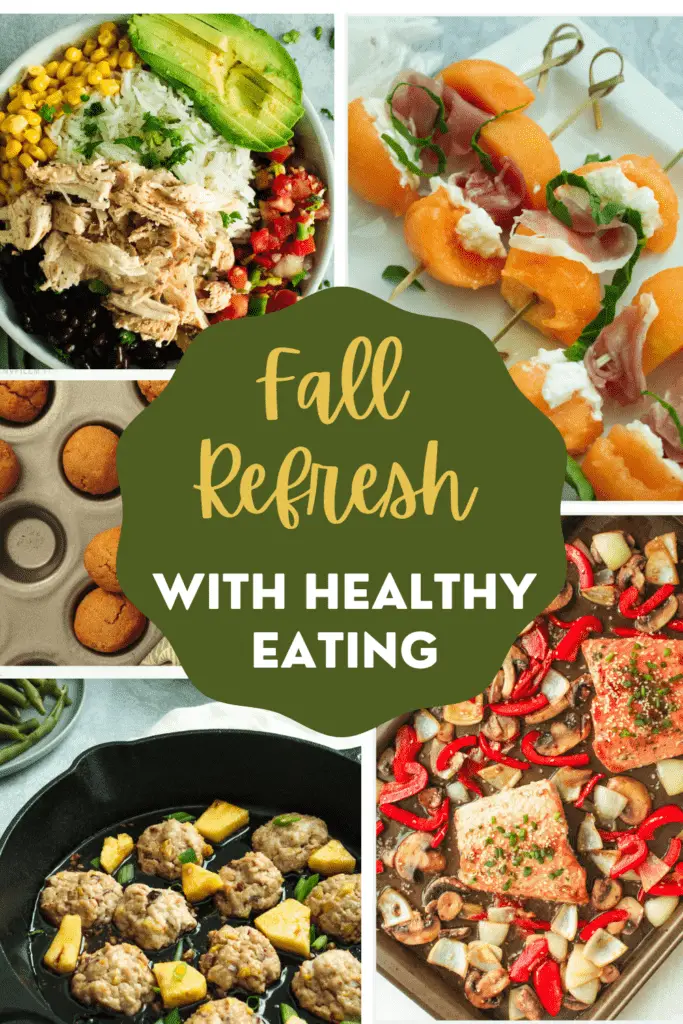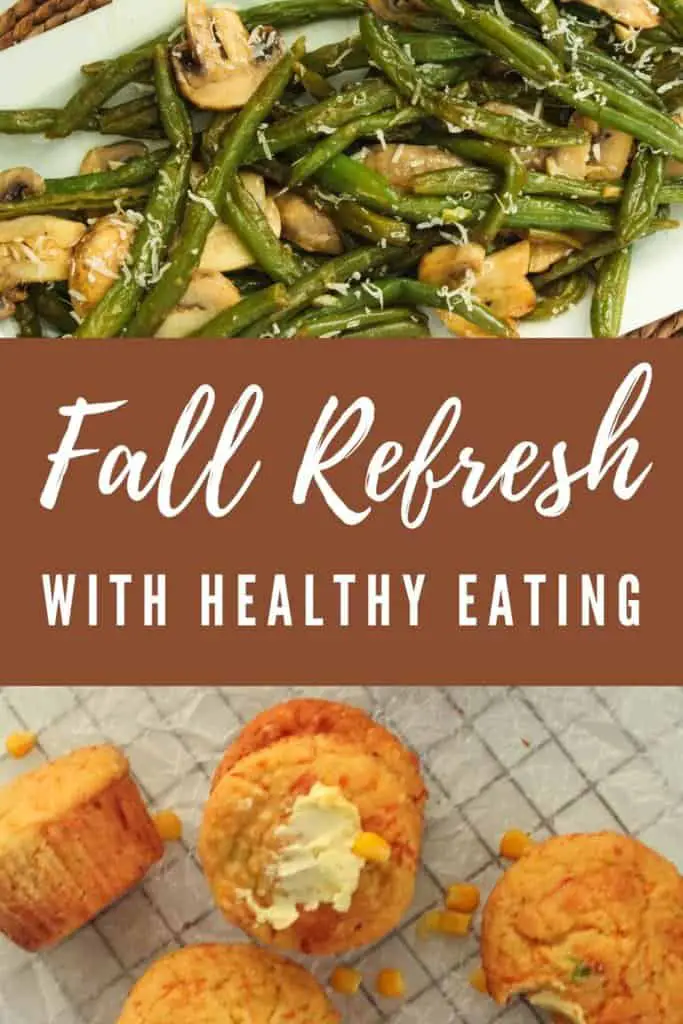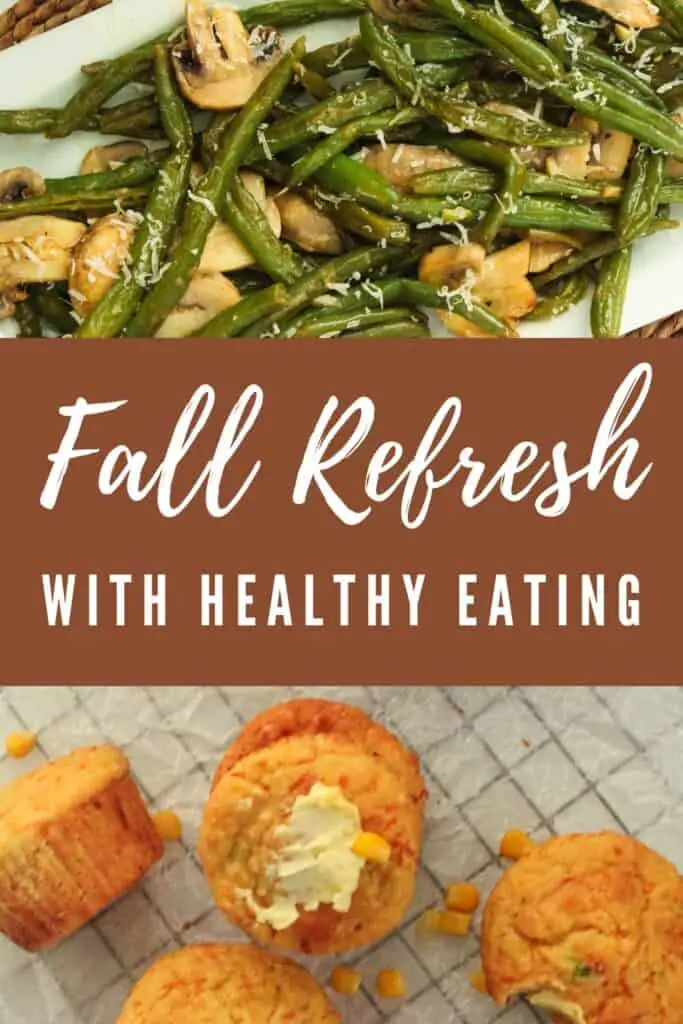 Back to the Basics
When it comes down to it, the best way to nourish our bodies with food is to go back to the basics:
Vegetables. Fruit. Starch. Protein. Healthy fat.
Simplify your shopping lists, remove all the processed foods, and create incredibly delicious meals in your kitchen from a few, fresh staples. 
Start with one meal or snack at a time and before you know it it will have become second nature!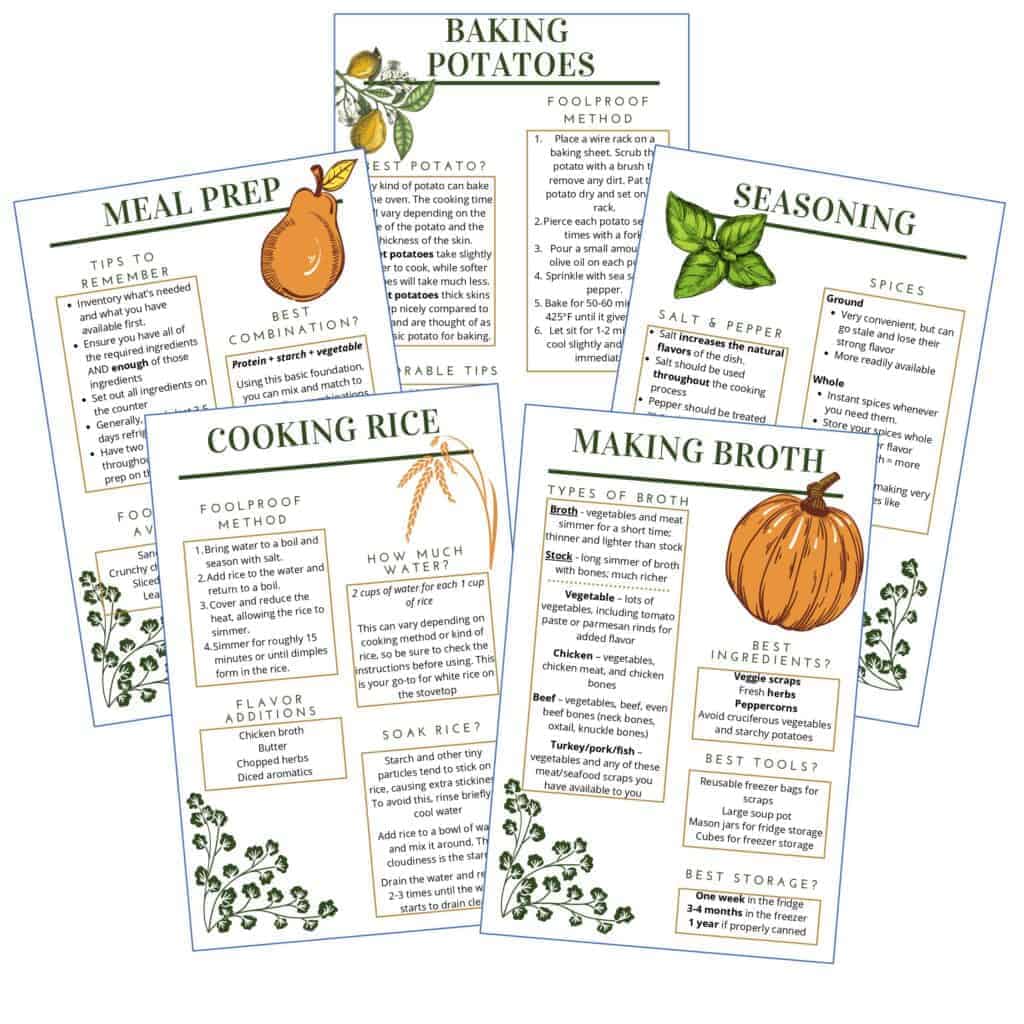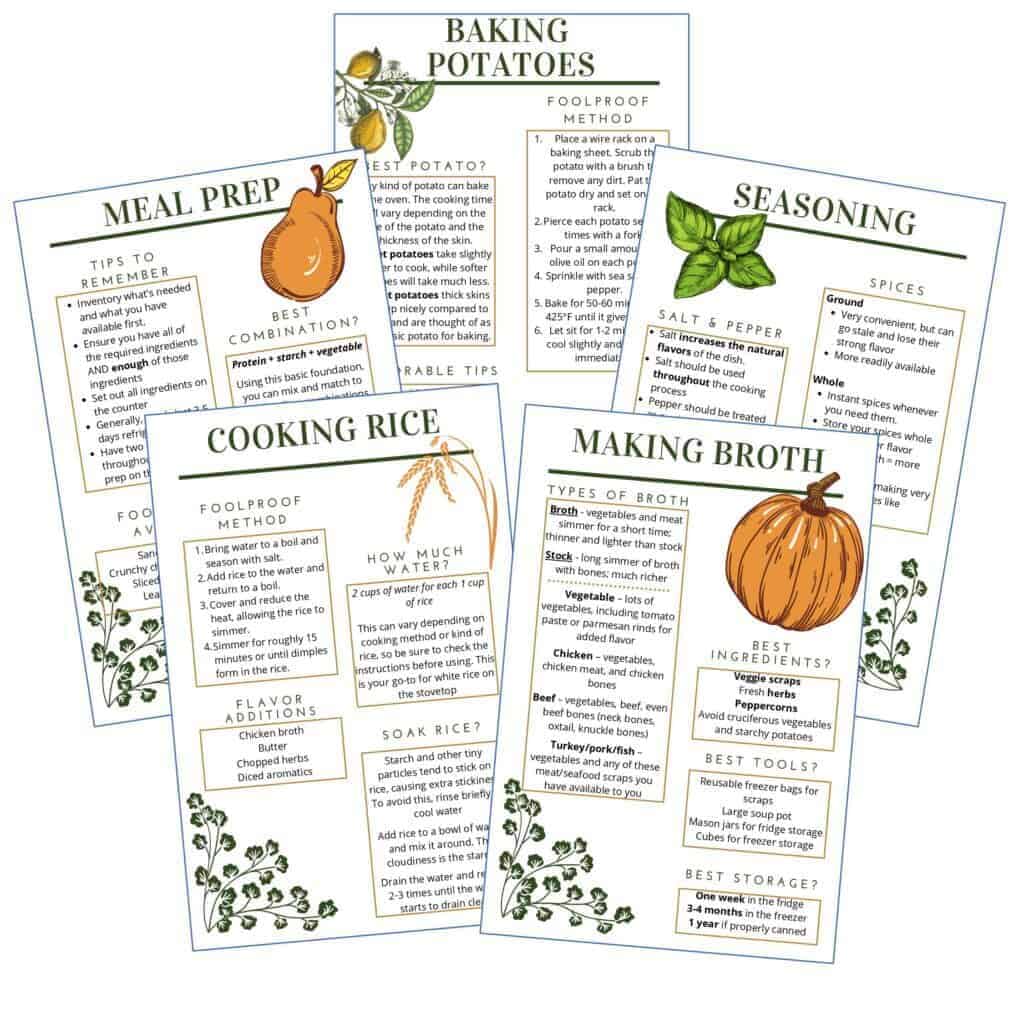 Get your $1 worksheets today!
Related Posts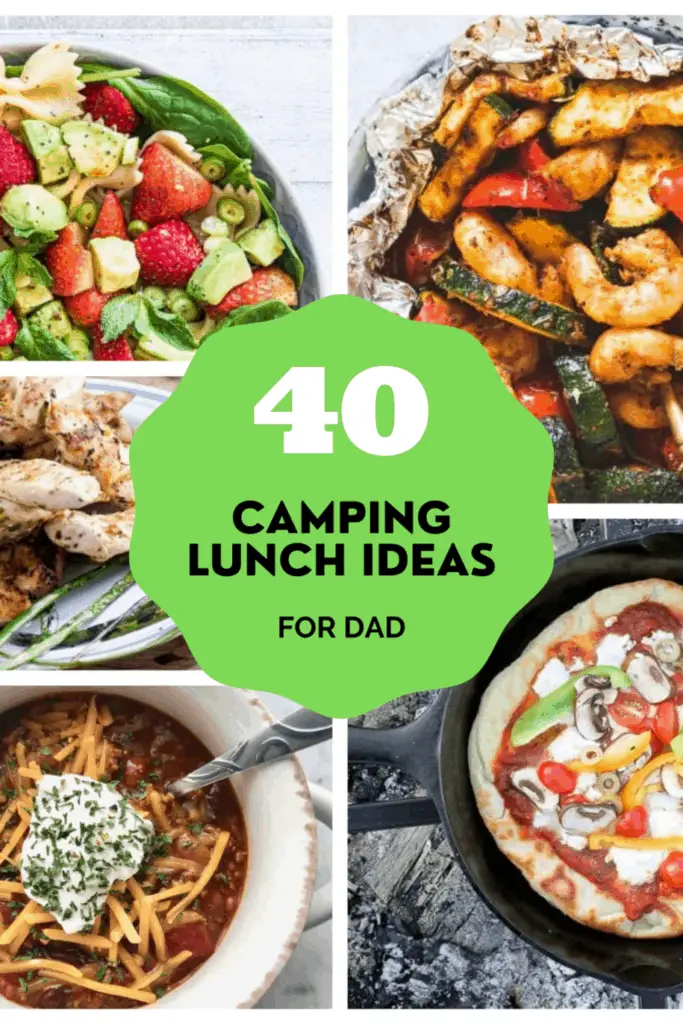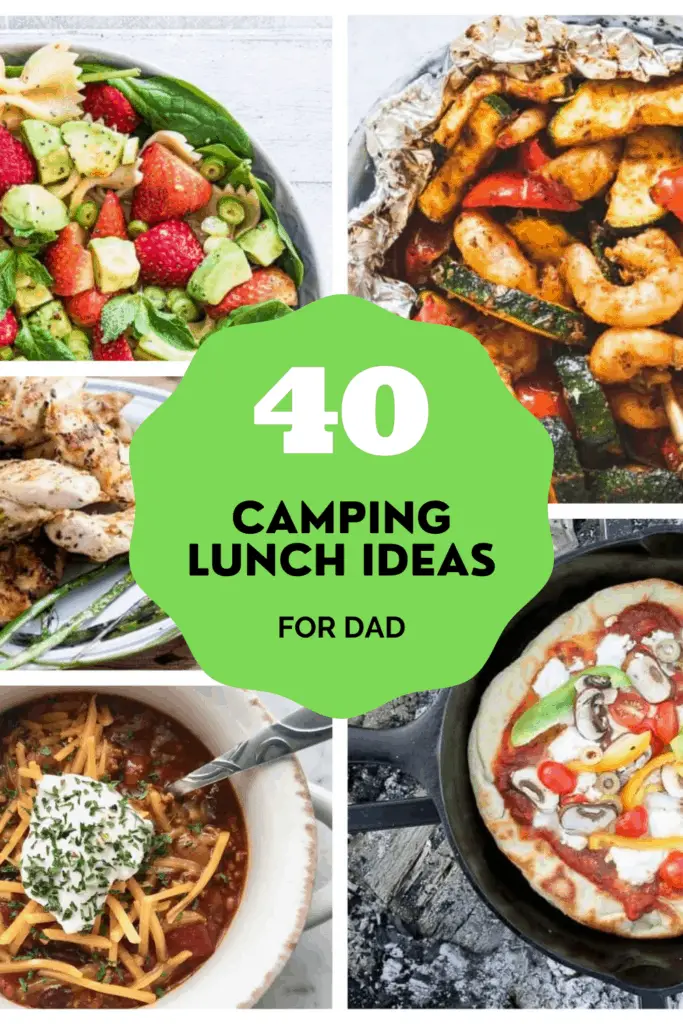 This compilation of Easy Camping Lunch Ideas is filled with all the recipes you could ever want for a tasty, filling lunch by the campfire.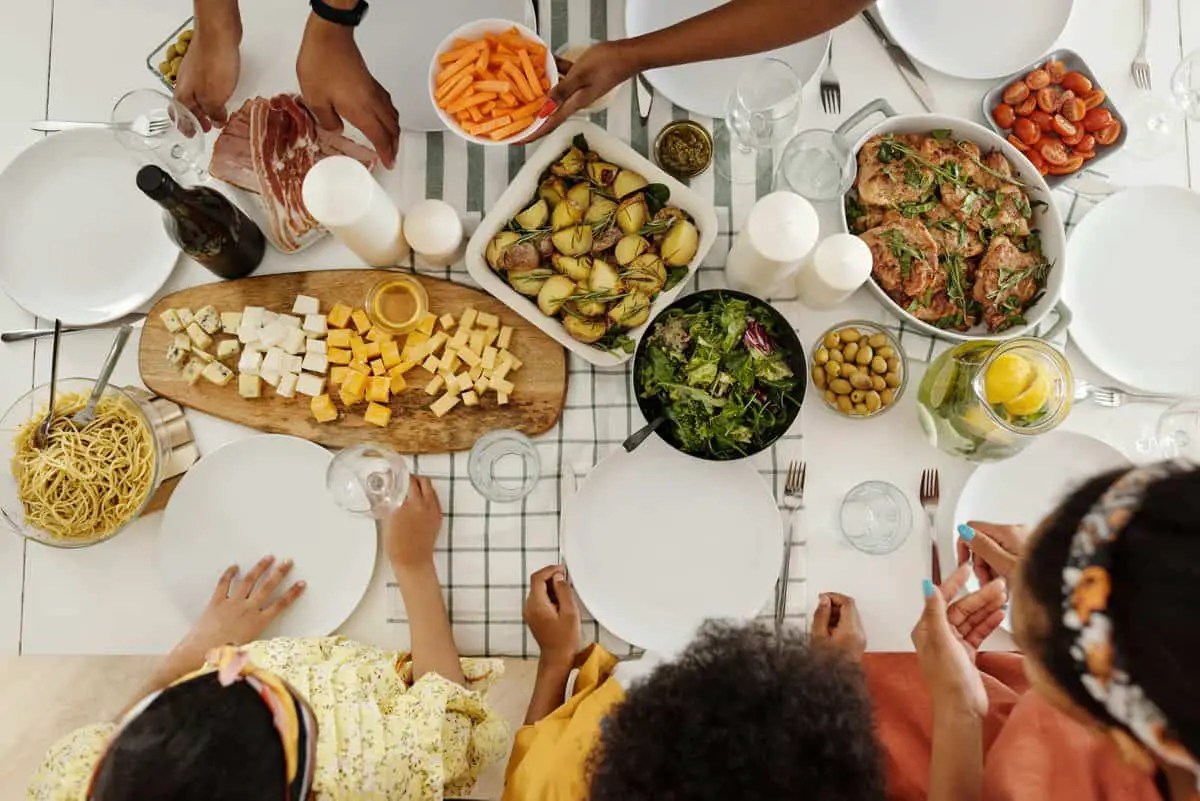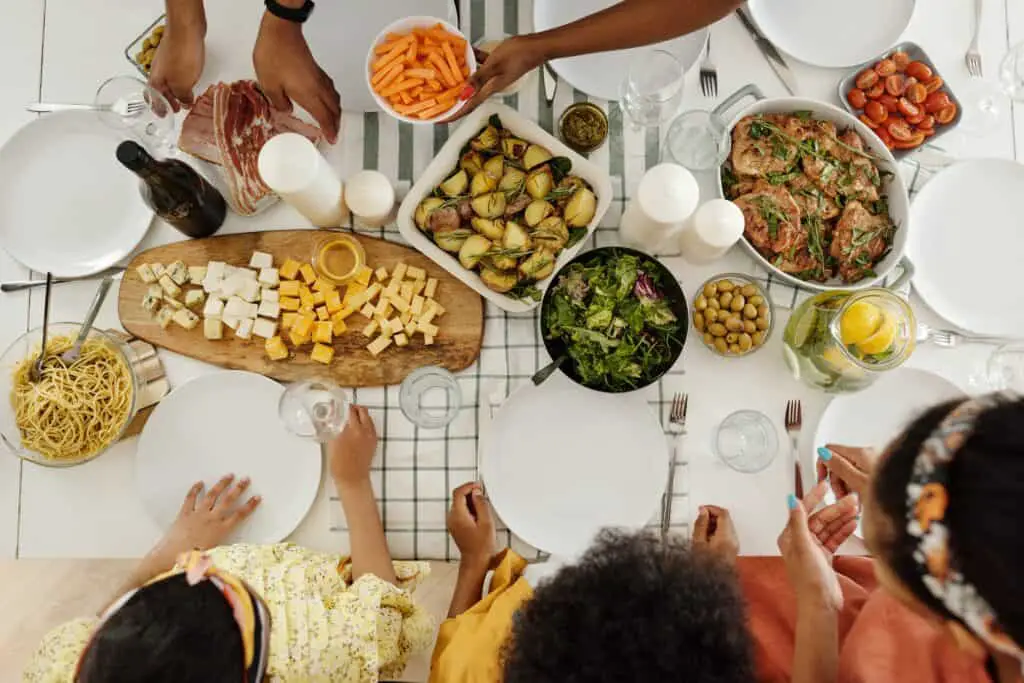 These budget-friendly recipes are perfect for summer family gatherings when you want a meal that's light yet delicious for all ages!