The ultimate, foundational skill when it comes to cooking meals for yourself is knowing how to read a recipe. It may seem like a task that can be brushed over, but it is essential to success in the kitchen.
I am notorious for glancing at an inviting recipe and diving in head first. It's not uncommon for me to find myself looking for last minute substitutions or scouring my pantry for a needed ingredient.
I too can greatly benefit from this information and these tips to read a recipe thoroughly from beginning to end and prevent any unnecessary headaches later on.
This post is part of our Basic Cooking Skills series. Each week we will be doing a deep-dive into one basic cooking skill and a brand new recipe to accompany it to practice that newfound skill. Check back throughout the series for updates and new posts.
The importance of reading a recipe
Our goal is to be prepared when we're in the kitchen. Reading the entire recipe properly allows you to know ahead of time:
ingredients and equipments
how to prepare the ingredients
the order in which to complete steps
Before you even begin cooking you'll know exactly where to start and where you'll end up. At least for me, it's extremely helpful to have direction and a goal to shoot for and visualize.
Gathering up your ingredients and kitchen tools beforehand will save you time and stress and allow you to have an even more enjoyable cooking experience.
components of a recipe
The makeup of a recipe can vary depending on the creator of that recipe.
Some recipes can be very in-depth and include detailed nutrition facts, yields and serving sizes. Other recipes can be fairly brief and only provide quantities of ingredients and instructions.
Regardless of how thorough a recipe is, generally you can expect all timeless recipes to contain: 1) an ingredient list and 2) cooking steps.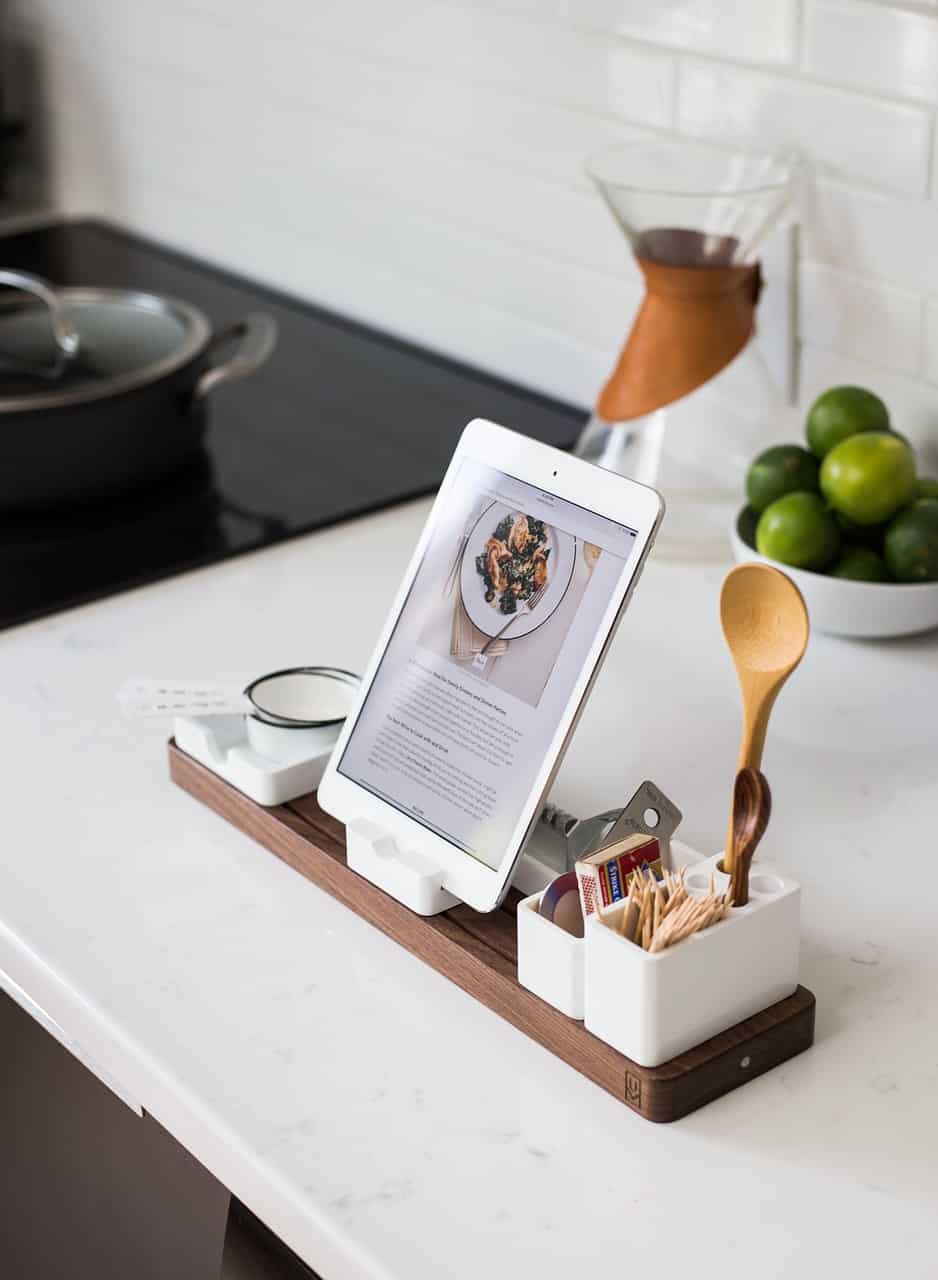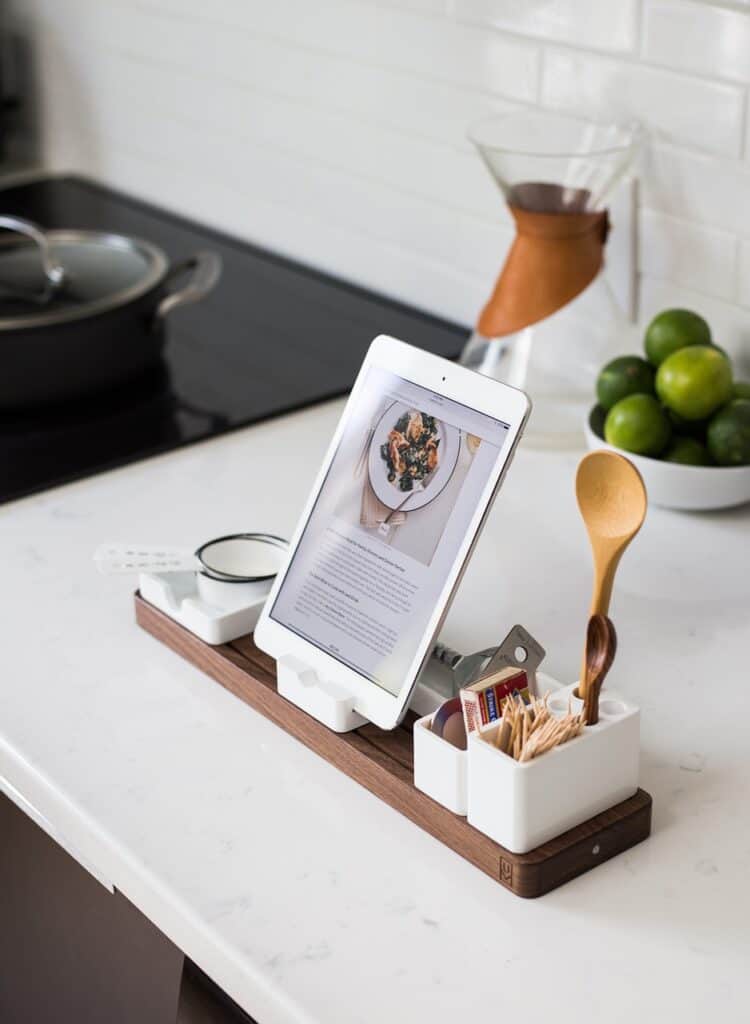 The order of a recipe
First comes the ingredients, then comes the cooking method! As you'll see, the devil is in the details.
Ingredient List
Ingredients are in the order they are used in the recipe. This is so helpful and I really appreciate when the ingredients are ordered in this manner, especially when baking!
Ingredients could appear order of importance. For example, a chicken parmesan recipe may start out its ingredients list with feature ingredients like chicken breasts or pasta rather than starting out with olive oil or salt and pepper.
Often, if there are multiple elements of a recipe the ingredient list will be divided up with clear headings. If the chicken parmesan recipe has a tomato sauce recipe, those ingredients may be kept separate from the others under a "Sauce" heading.
The quantity of each ingredient should always be readily available.
If an ingredient is used more than once in a recipe, the entire amount may be listed and followed by "divided." Divided just means you'll be splitting up that total amount across the entire dish, so take note if you see this come up!
A brief description of how to prepare that ingredient may be listed alongside each item. "2 cloves garlic, diced" or "1 cup mushrooms, sliced thin" are common examples of this. It gives you insider info on the optimal way to assemble ingredients.
Cooking Steps
Within the instructions of the recipe are descriptive details indicating the size of cookware needed and heat preferences.

The size of a mixing bowl or sauce pan are the most common examples of this, e.g. a "large mixing bowl" or a "medium sauce pan."
The heat of stovetop burners is essential and could be listed as "simmer over low heat" or "melt butter over medium heat." The instructions will probably be vague since heat settings vary greatly across appliances.

Cooking times should be included, whether exact or approximations, and may contain extra info to account for any variability and help you know when your food is done. For example, "cook 10 minutes or until brown." Then you'll know to not only keep an eye on the time, but on the color as well.
As with the ingredients, if there are multiple parts of a recipe the cooking instructions may also be kept separate under different headings.
The final item of a recipe may include how to serve the dish, ideas for a garnish, and tips on how to store the food. When preparing food in bulk, storage tips are truly helpful to preserve your food properly and maintain its freshness.
Types of Recipes
I love cute little antique recipe boxes that you probably saw on your grandma's or aunt's counters. There's something special about having handwritten recipes on notecards. To aid organization, you can sort recipes into a few standard categories.
Categorize recipes simply into these broad categories:
Beverages – cocktails, punches, coffees, smoothies
Breads – dinner rolls, muffins, sweet breads
Soups/salads/sandwiches – stews, salad dressings, paninis
Appetizers – salsas, dips, finger foods
Main dishes – meat, seafood, vegetarian
Side dishes – vegetables, rice, potatoes
Desserts – cookies, cakes, pies
Miscellaneous – holidays, entertaining,
Adjust categories to whatever types of recipes you make most often, and can be inserted into your recipe tin or binder!
How to read a recipe: first steps
Read the ENTIRE recipe. At least once, maybe 2 or 3 times to be safe. This will save you time and prevent future headaches. Read the recipe thoroughly from beginning to end, noting the ingredients and the equipment.
Pay attention to the order of the steps to see where to begin. Should the oven be preheating? Should butter be warming to room temperature? Everything will be in the instructions.
Be aware of specific words and always look something up if you're unsure. "Sliced" and "diced" mean very different things!!
Implement your new skill
Start with a very clearly laid out recipe with lots of pictures to follow along with. This upcoming Thursday I will be posting an amazing recipe to follow and put your newfound knowledge to the test. Be on the lookout! This post will be updated with a direct link at soon as it's available.
Happy cooking!
****Update Alert! Find the full recipe available here!
Pin me!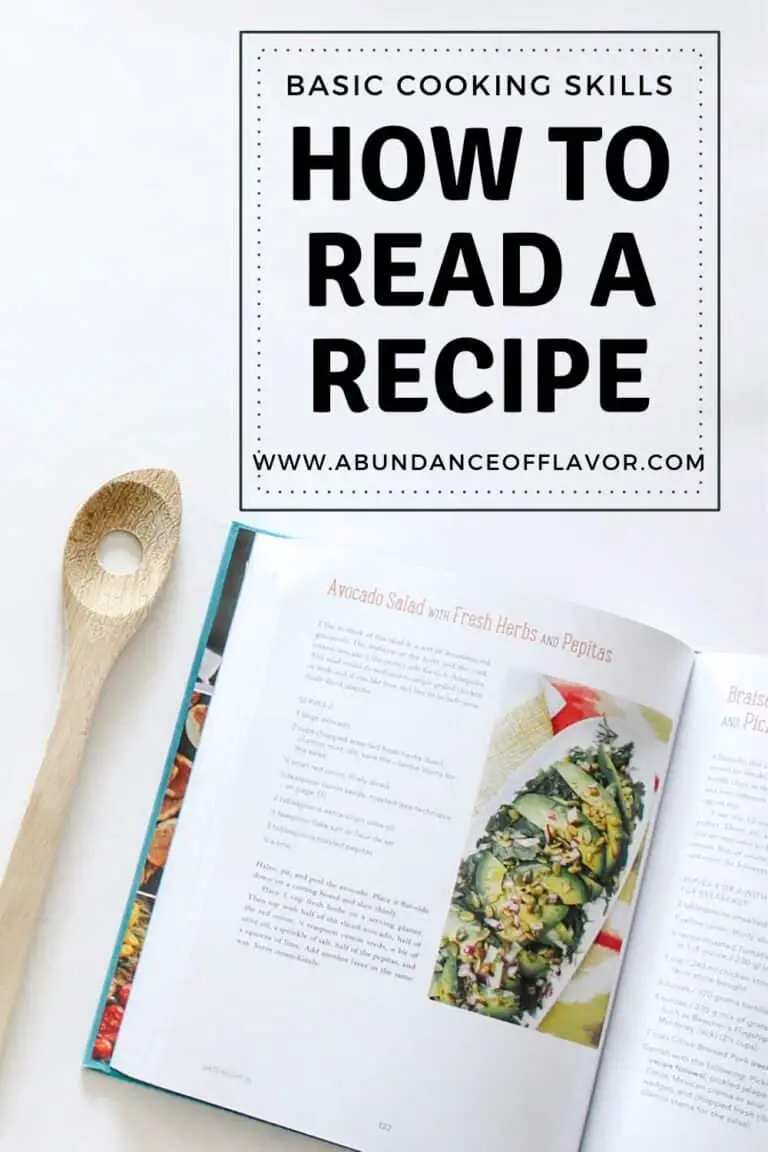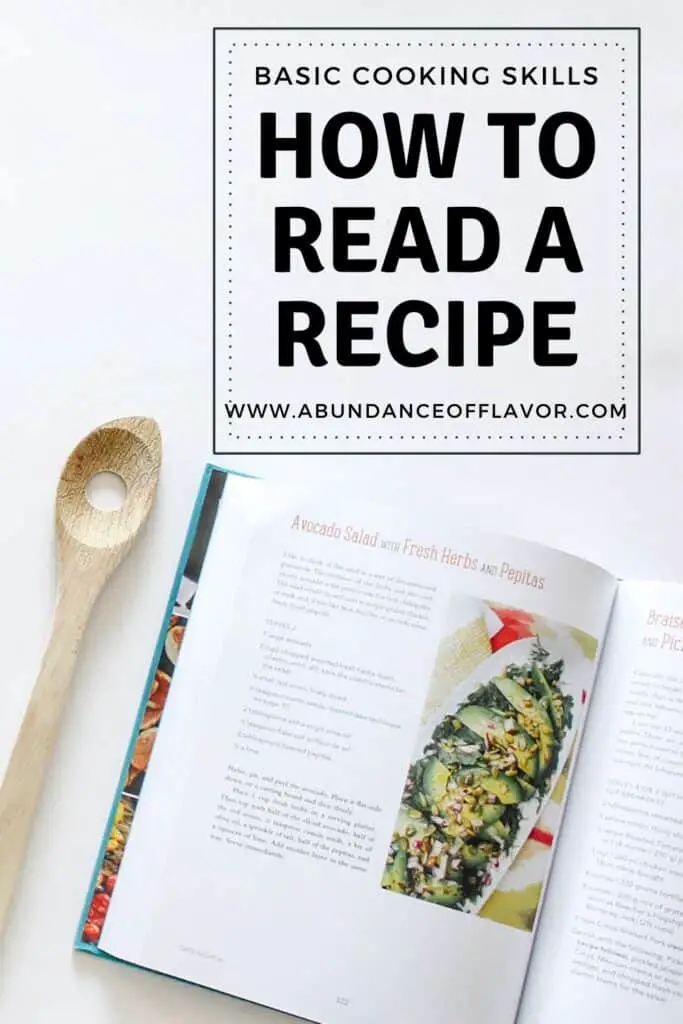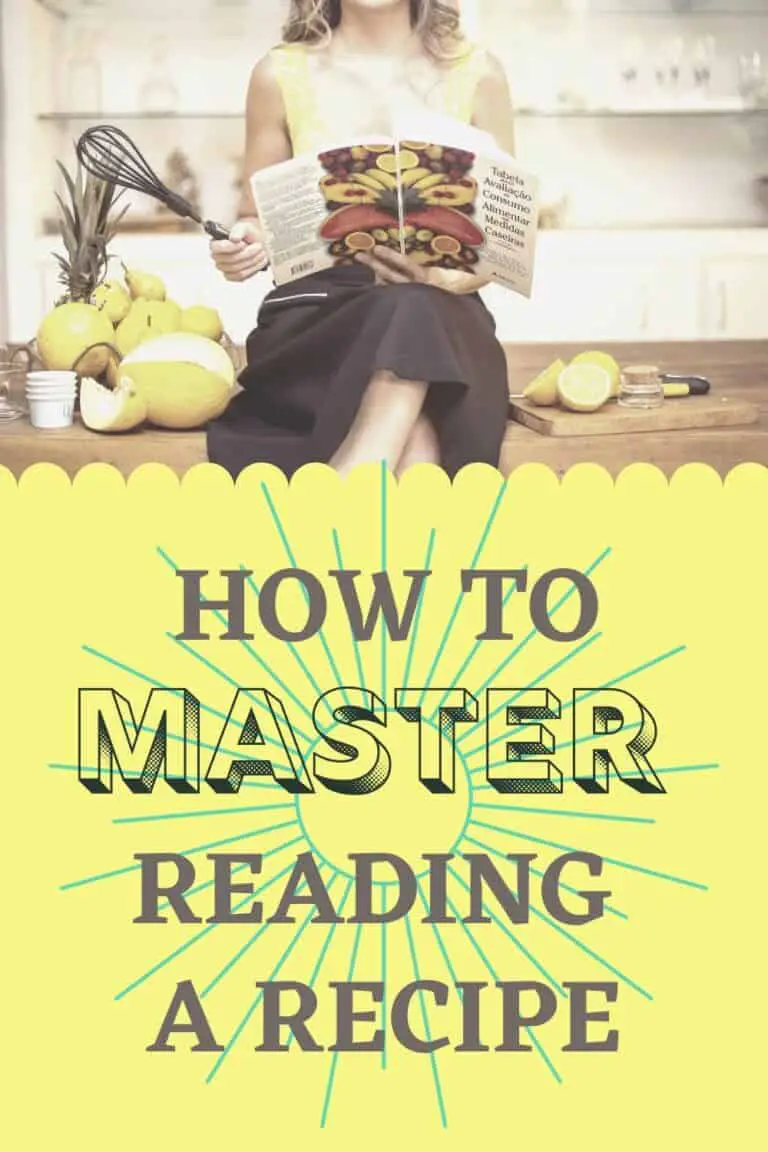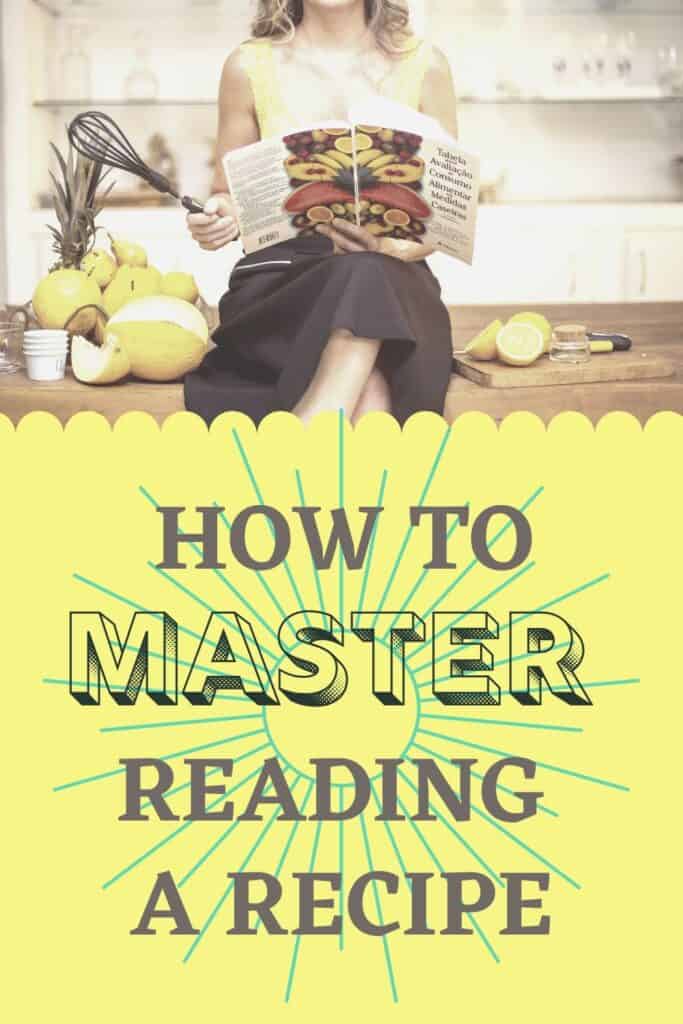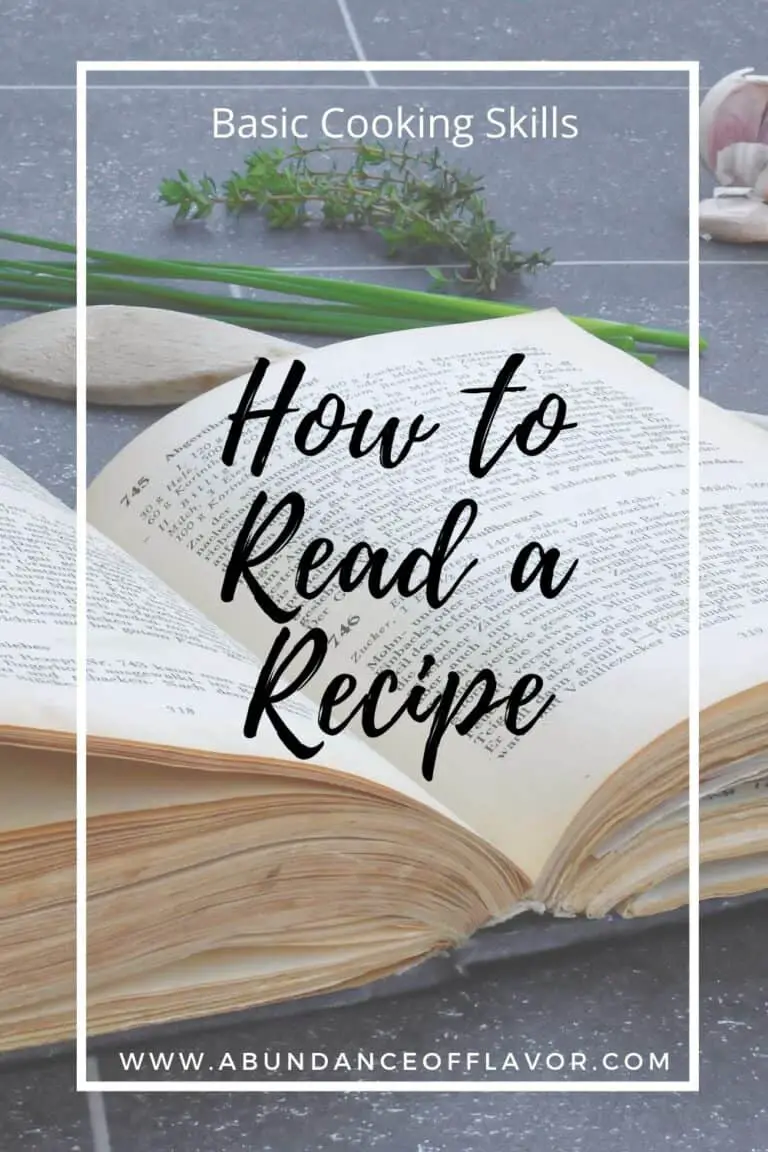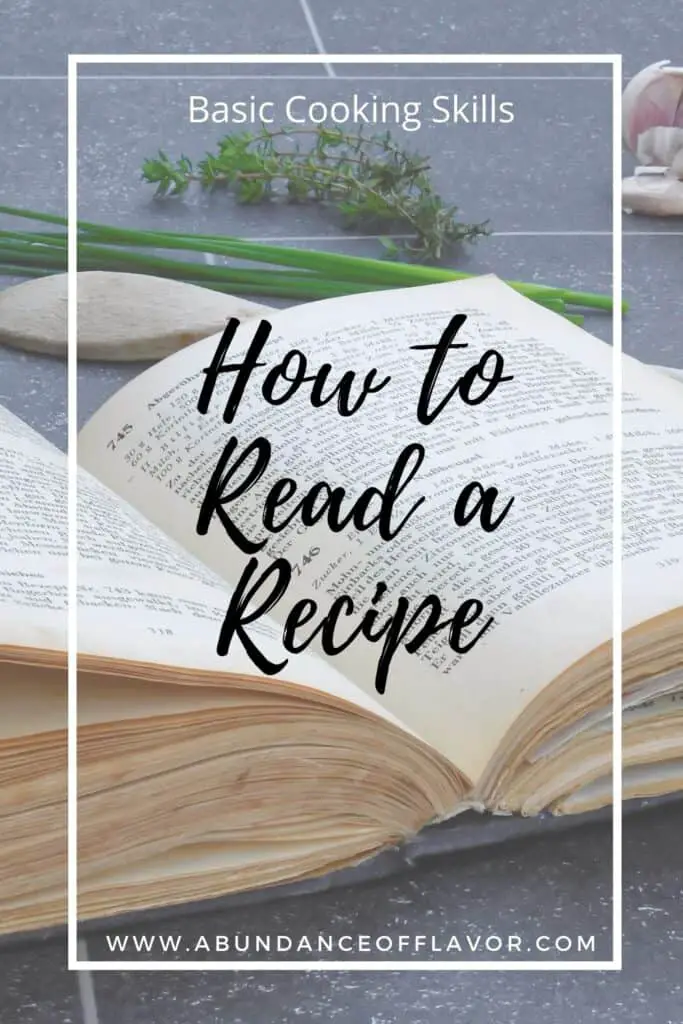 Do you have any other helpful tips for new cooks? Share your ideas in the comments below!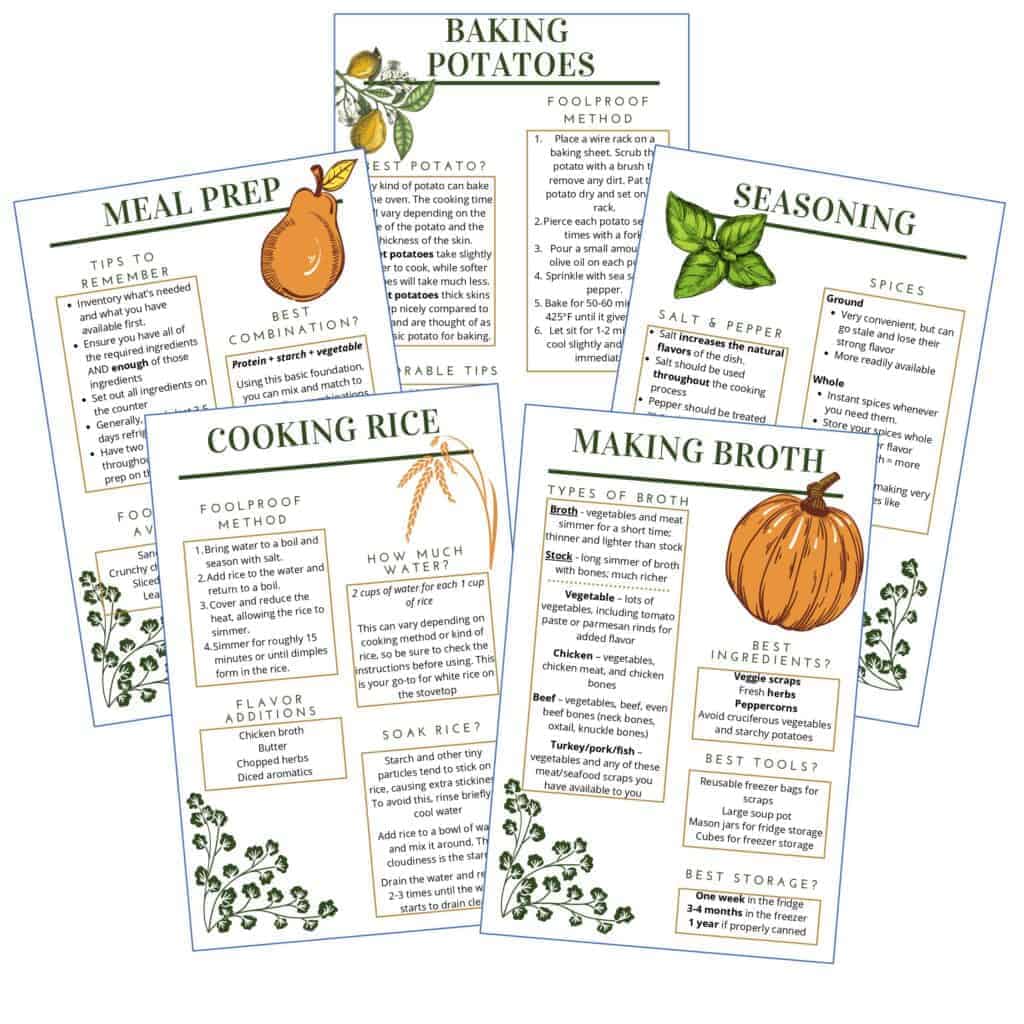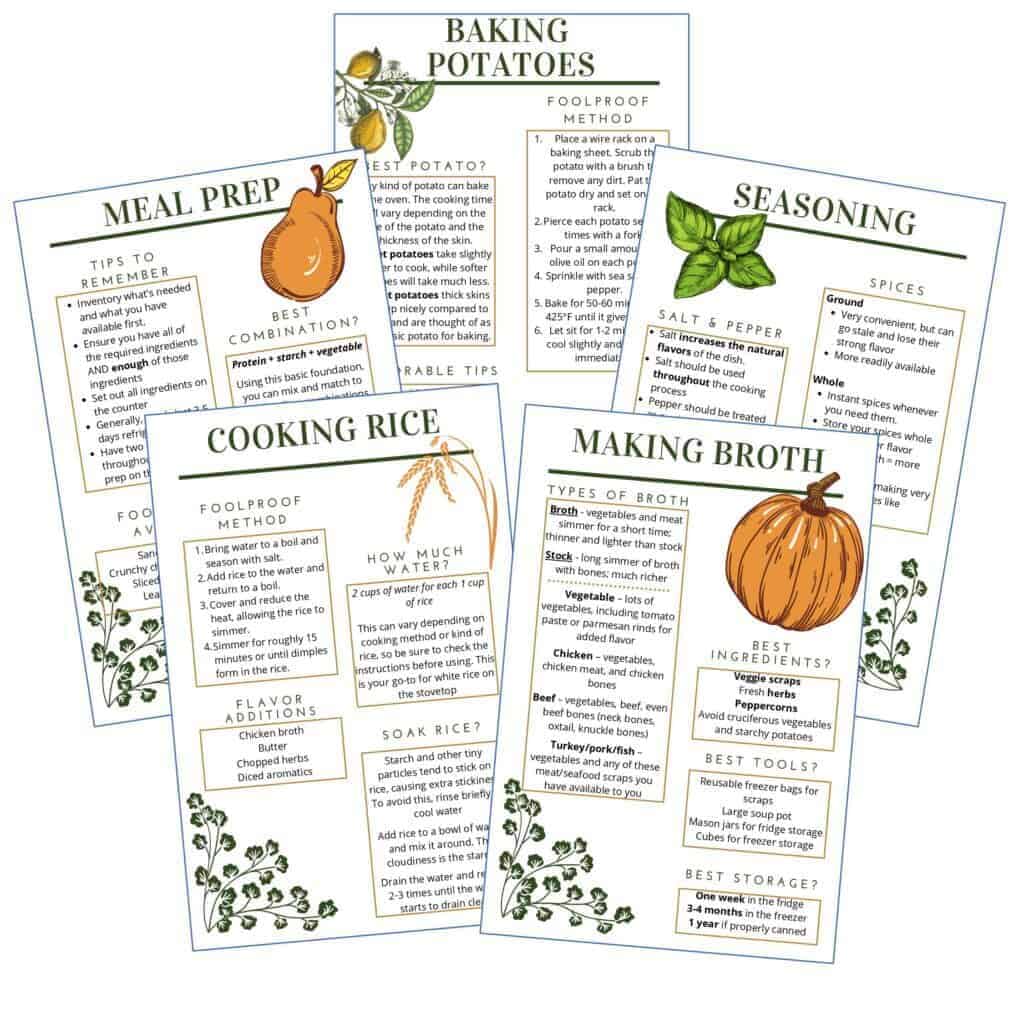 Get your $1 worksheets today!
Related Posts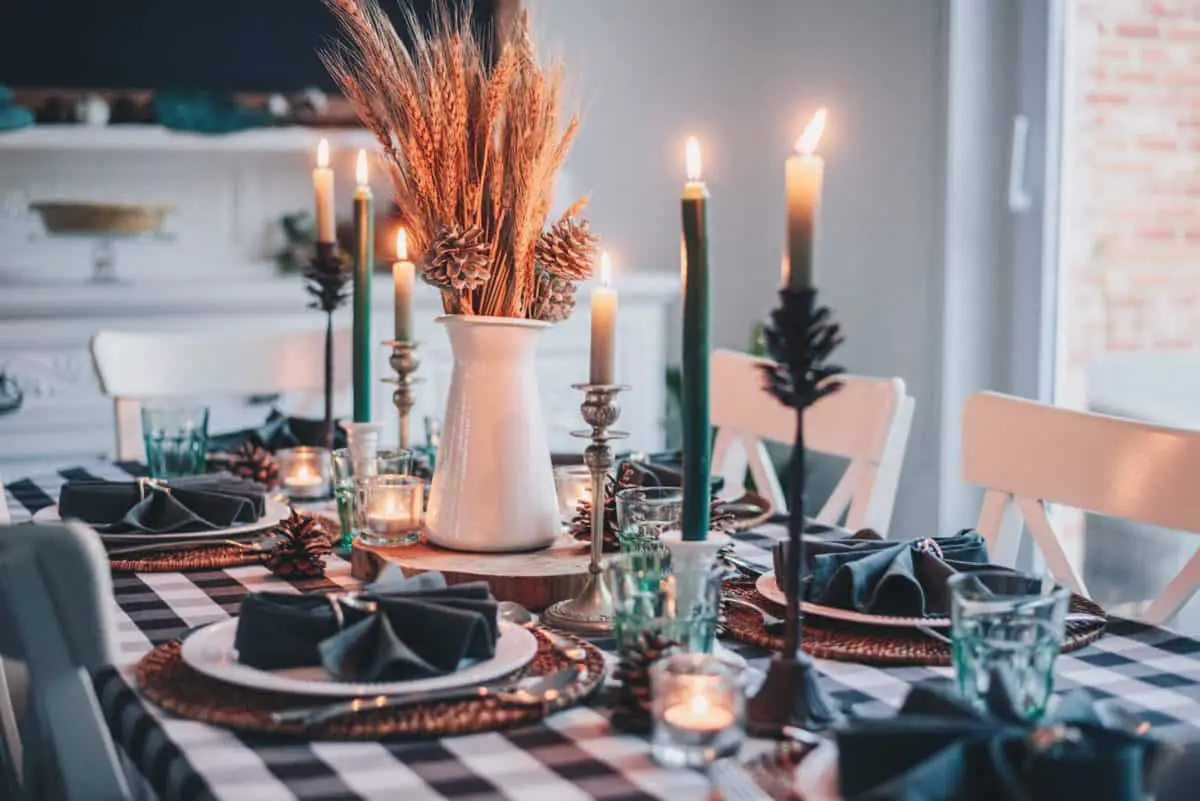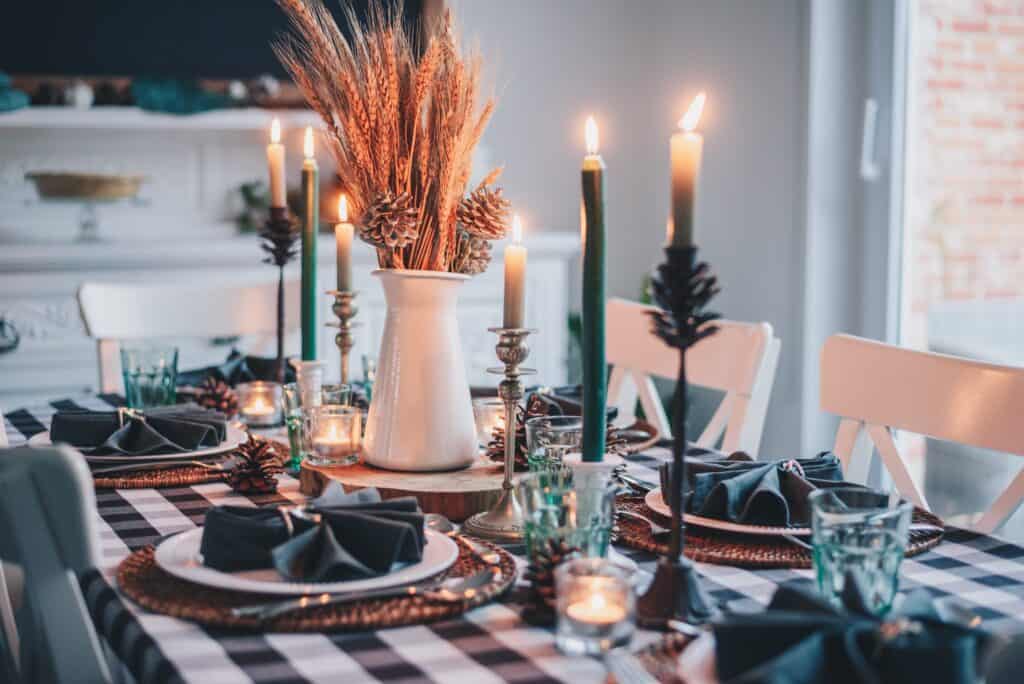 The ultimate kitchen essentials list for fall! Decorate your home this year with some of my affordable fall-favorites on Amazon.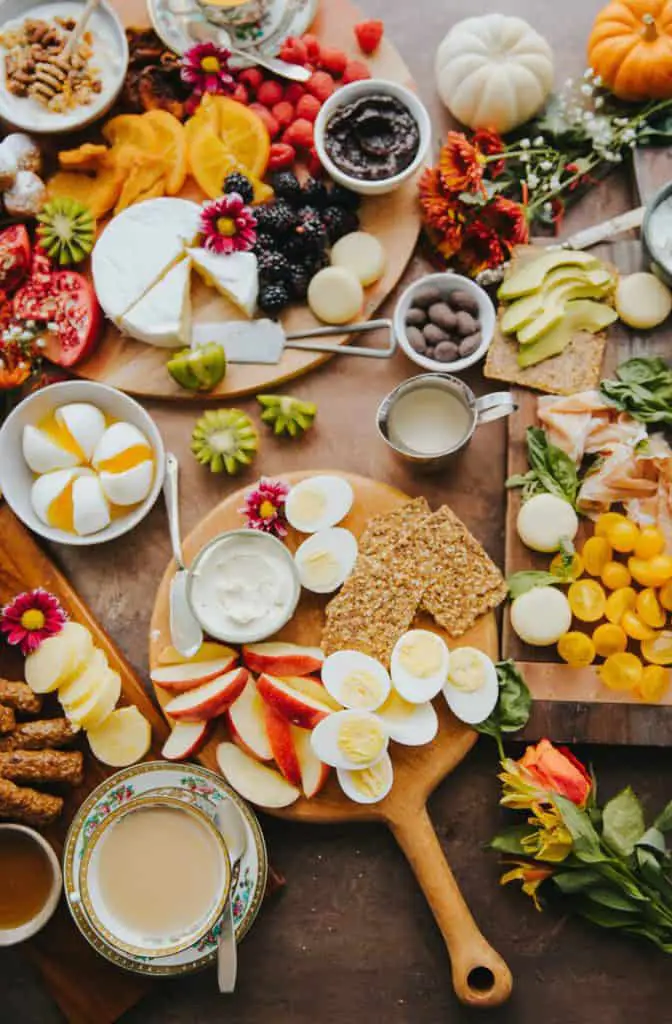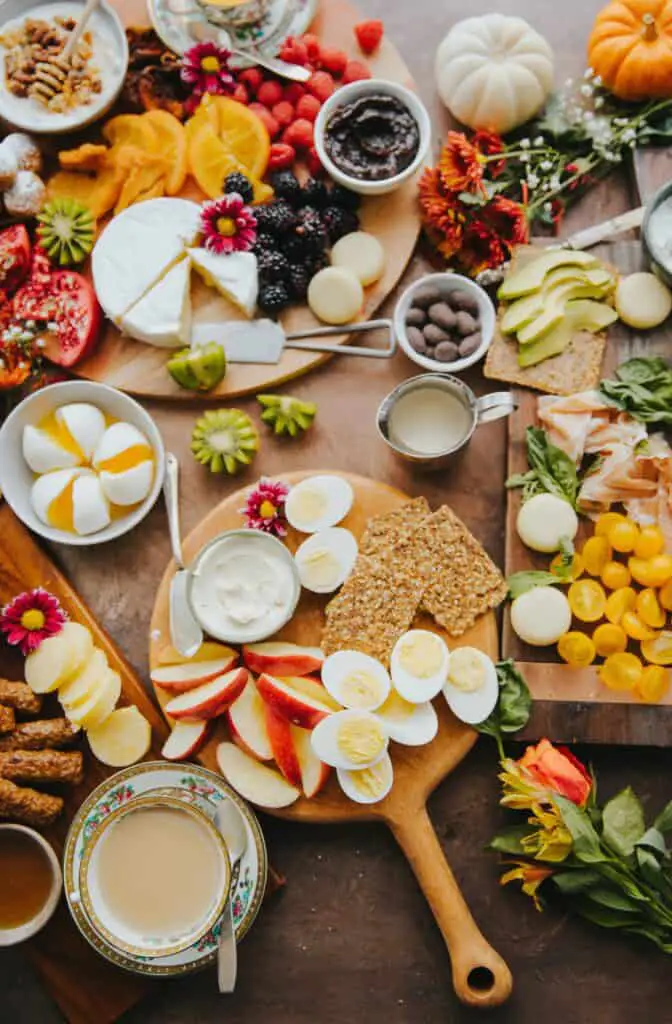 My Fun and Fruity Dinner Party Menu guarantees to impress. Fresh fruit in each dish to adds a lightness that is unparalleled.