I am a lover of leftovers and am constantly seeking ways to bring new life to yesterday's food. Leftover stir fry is one of the easiest meals to reheat and spice up with your own stir fry vegetables.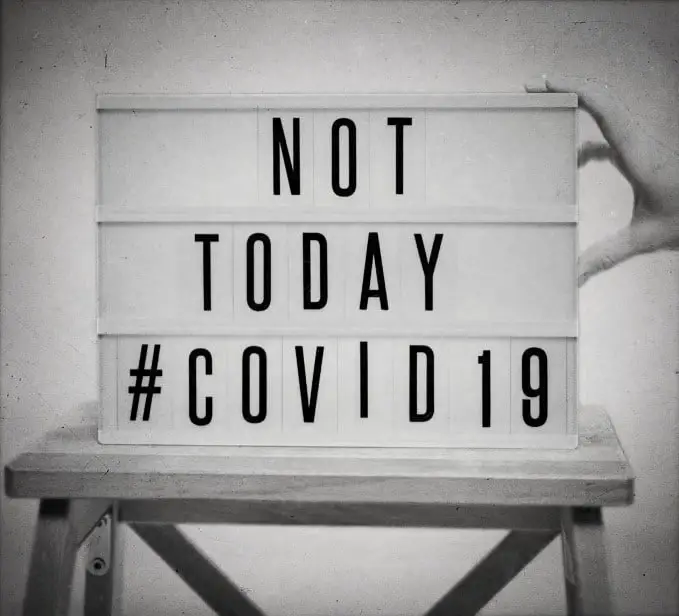 Quarantine = prime time for takeout
During the COVID-19 quarantine we all are having to face changes in our daily routine, including the food we make and purchase. Thankfully our pantry and fridge are full and busting at the seams, and Luke and I have been able to put back into our community by ordering takeout from local restaurants.
We have made an effort to think of the small business and restaurants that we patron normally and support them in some way. Even if we just order a takeout meal from them once, we hope that the contribution is beneficial in this trying time.
I want to encourage each and every one of you to stay home, stay safe, and support your local restaurants if you are able! It really makes me sad to drive by our favorite spots and see empty parking lots, but this is only temporary and we'll be on the other side of this epidemic eventually.
Restaurant Spotlight
I wanted to start sharing meals I've been ordering from local restaurants and how I've been restoring the leftovers to have just as great of a meal a day or two later. And it is super cost effective since you're able to get multiple meals from it.
Hibachi & Co.
http://www.hibachicompany.com/
The restaurant I'm highlighting today is a NC-based Japanese restaurant called Hibachi & Co. A location opened up this past year in Chapel Hill on Franklin St. right by UNC, and during the normal school year it was nearly impossible to stop in here because the line was always out the door. Hibachi & Co. offers large portions for low prices, so it isn't a surprise why the college students flock to it.
The menu is simple and straightforward, offering various stir fry options where you can select your protein and either hibachi style or teriyaki style. The food always tastes fresh off the grill and the teriyaki chicken and shrimp is my go-to! Served with fried rice and stir-fried veggies, you cannot go wrong with this Japanese dish.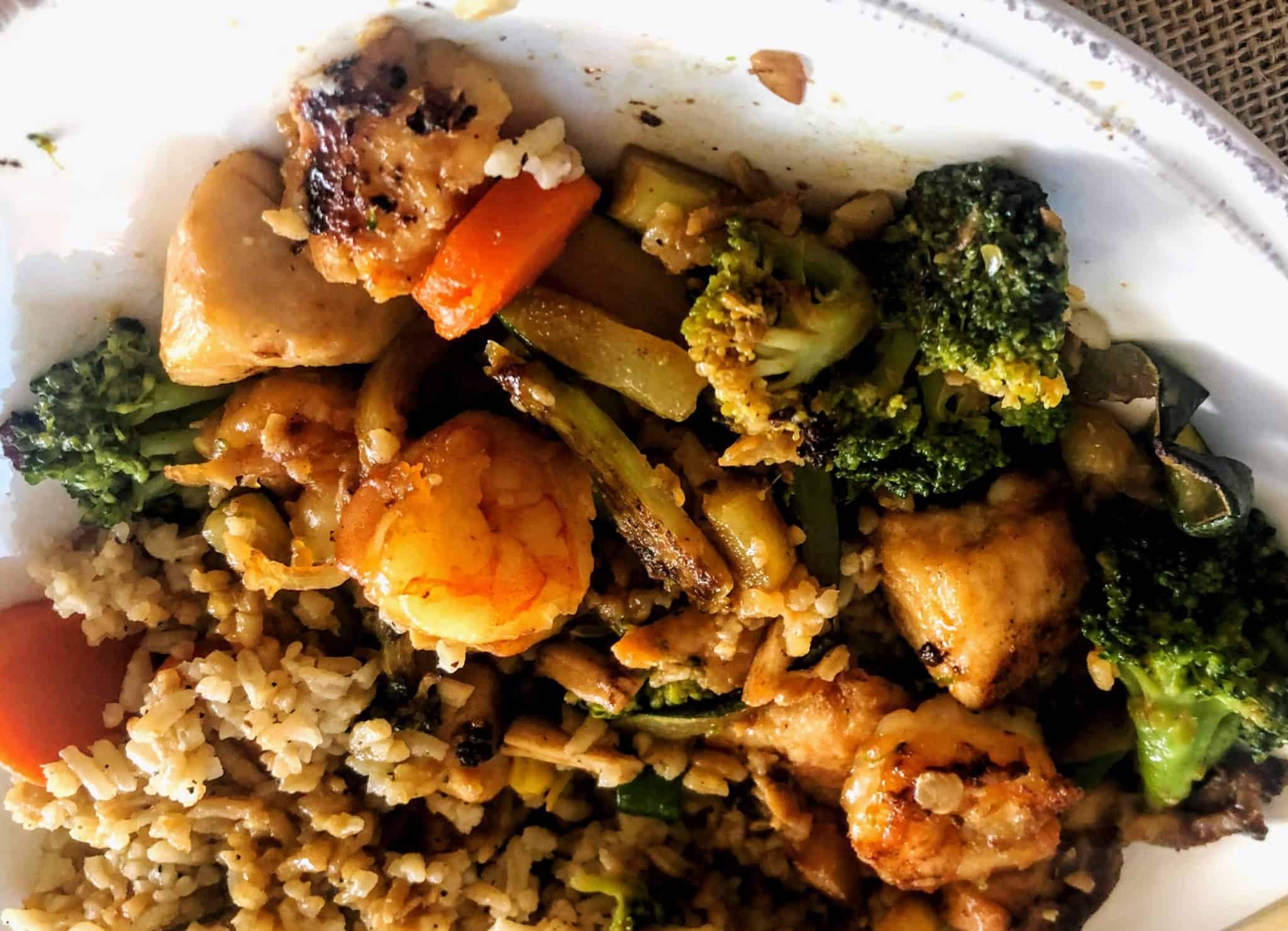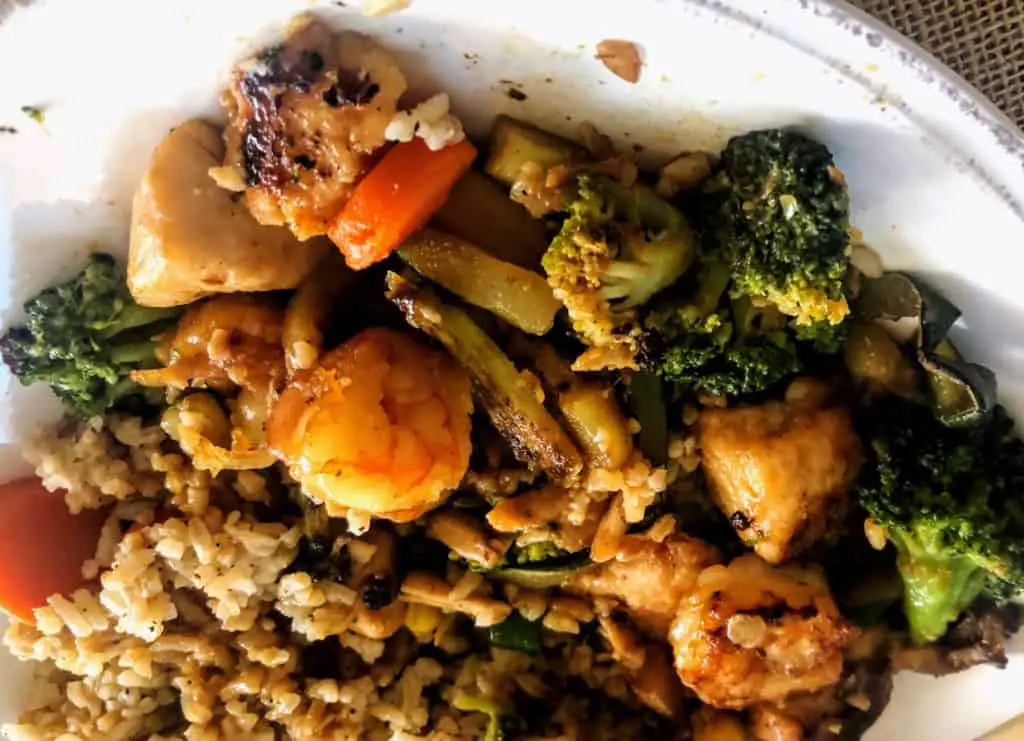 Reheating the Leftover Stir Fry
As mentioned previously, the portions here are huge! One entrée easily creates 2 meals.
Stir-fry leftovers can always be supplemented with additional vegetables that you make at home. The vegetables that come in your hot meal are at their peak when they are fresh. I would encourage you to eat as many vegetables as you can with your initial meal. When eating the leftovers, supplement the remaining rice and protein with fresh vegetables you stir-fry on the stove.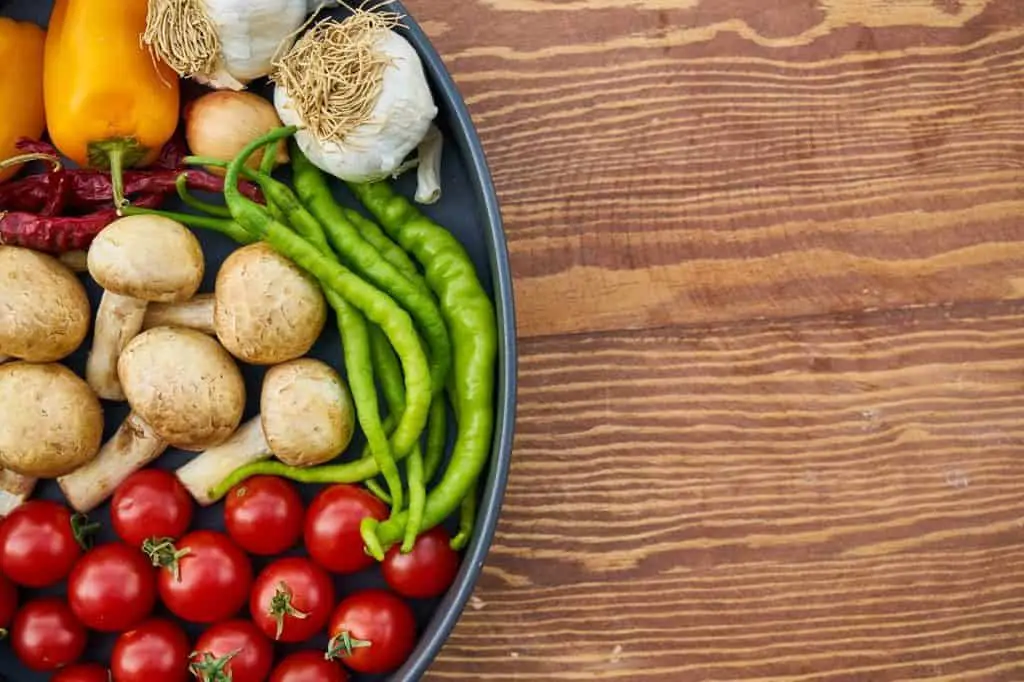 Stir Fry Ingredients at Home
Typical vegetables you can include in a stir fry include onions, carrots, broccoli, zucchini, green beans, peppers, cabbage, and more! Feel free to use whichever vegetables you have handy in your fridge.
A stir fry is also a great way to introduce yourself to new vegetables. Maybe use 2 vegetables you are comfortable with and add a 3rd that is unfamiliar to you. If I'm being honest, I'll eat just about anything sautéed with garlic and tossed in teriyaki sauce!
How to: Reheat Leftover Stir Fry
Begin heating the leftover protein and rice in a separate pan on a medium-high heat. Add a little bit of water to bring moisture into the rice to prevent it from drying out.
If you have time, the best course of action is to reheat the leftovers slow and steady on a medium-low heat with a tight lid. A medium-high heat will suffice if you are short on time. Stir frequently to avoid food from sticking on the bottom.
How to: Pick Your Pan and Oil
The key to cooking your own stir-fry is to cook the vegetables fast and VERY hot. If you have a wok that's great! Cast-iron is another great alternative because it retains high heat very well for an extended period of time. If you have neither of those an average pan will work too, just ensure you give it time to really heat up before tossing in vegetables.
Because we are using such a high heat, you'll want to be careful using olive oil because it has a low smoking point and will begin smoking quickly. If using a regular cooking pan this probably won't be an issue, but I've definitely had some smoky cast-iron pans and woks from accidentally using olive oil!
If available, use another cooking oil with a higher smoking point such as peanut oil or avocado oil.
How to: Prep the Vegetables
Dice: garlic finely
Chop: onions into bite size pieces
Slice: mushrooms and carrots thinly
If needed, trim back your broccoli by cutting long stems and cutting the florets into smaller pieces.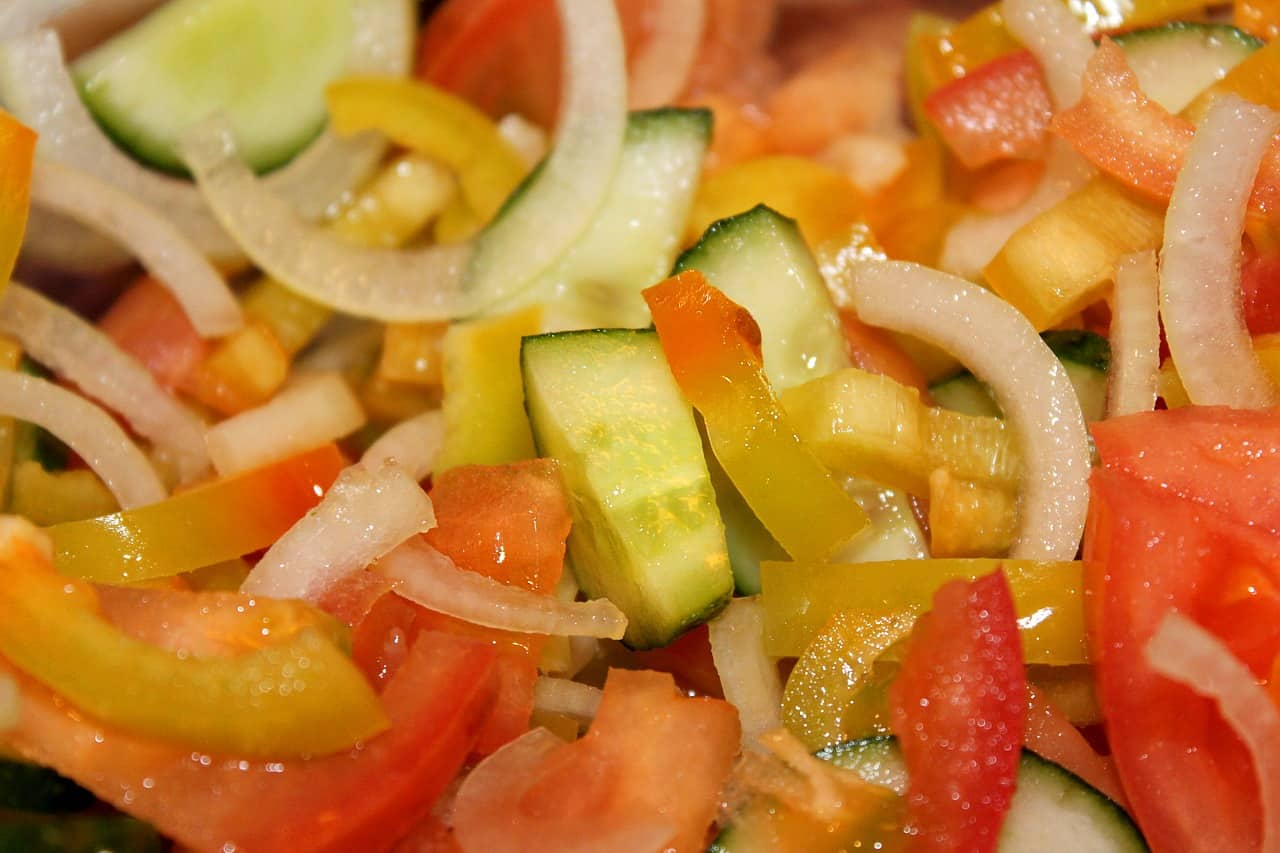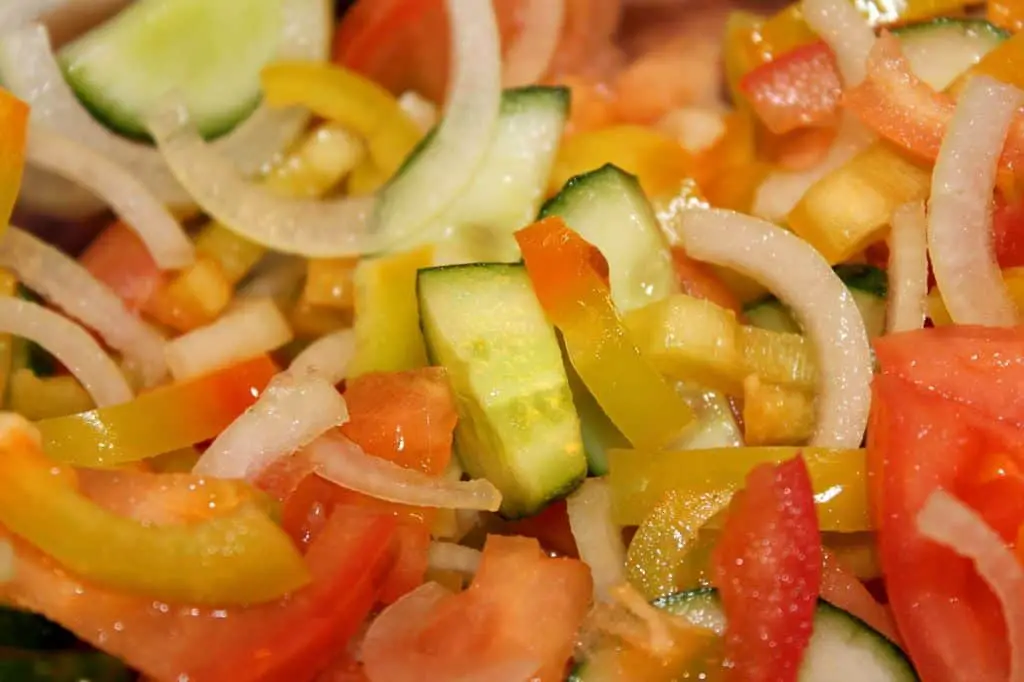 How to: Stir Fry Vegetables
First, you'll want to start with chopped garlic in a little bit of oil over a medium heat. The garlic will burn from very high heat and have a strong bitter taste. Remove the garlic from the pan after cooked and it will be added back later.
Bring the empty pan up to a high heat. Add oil to the pan and rotate the pan around to cover as much surface area as you can with the oil. Begin adding the thicker, more dense vegetables to the pan such as onions and peppers. They need more time to cook through. Continuing stirring quickly and after 1-2 minutes add in the vegetables that don't need as much cooking time, such as mushrooms or broccoli. Continue stirring and cooking for 1 minute.
How to: Make the Sauce
Teriyaki is the simplest addition that brings out the flavor of the vegetables and complements fried rice well.
Create an easy stir-fry sauce by combining 1/2 cup of soy sauce, a tablespoon of honey, and a few cloves of diced garlic.
And then combine!
Remove the pan off of high heat and add the sauce. Toss until evenly distributed. The sauce will thicken from the heat of the veggies.
Add the vegetables to the pan with your rice and protein. Stir until mixed through and garnish with chopped green onions. Don't forget the shrimp sauce!!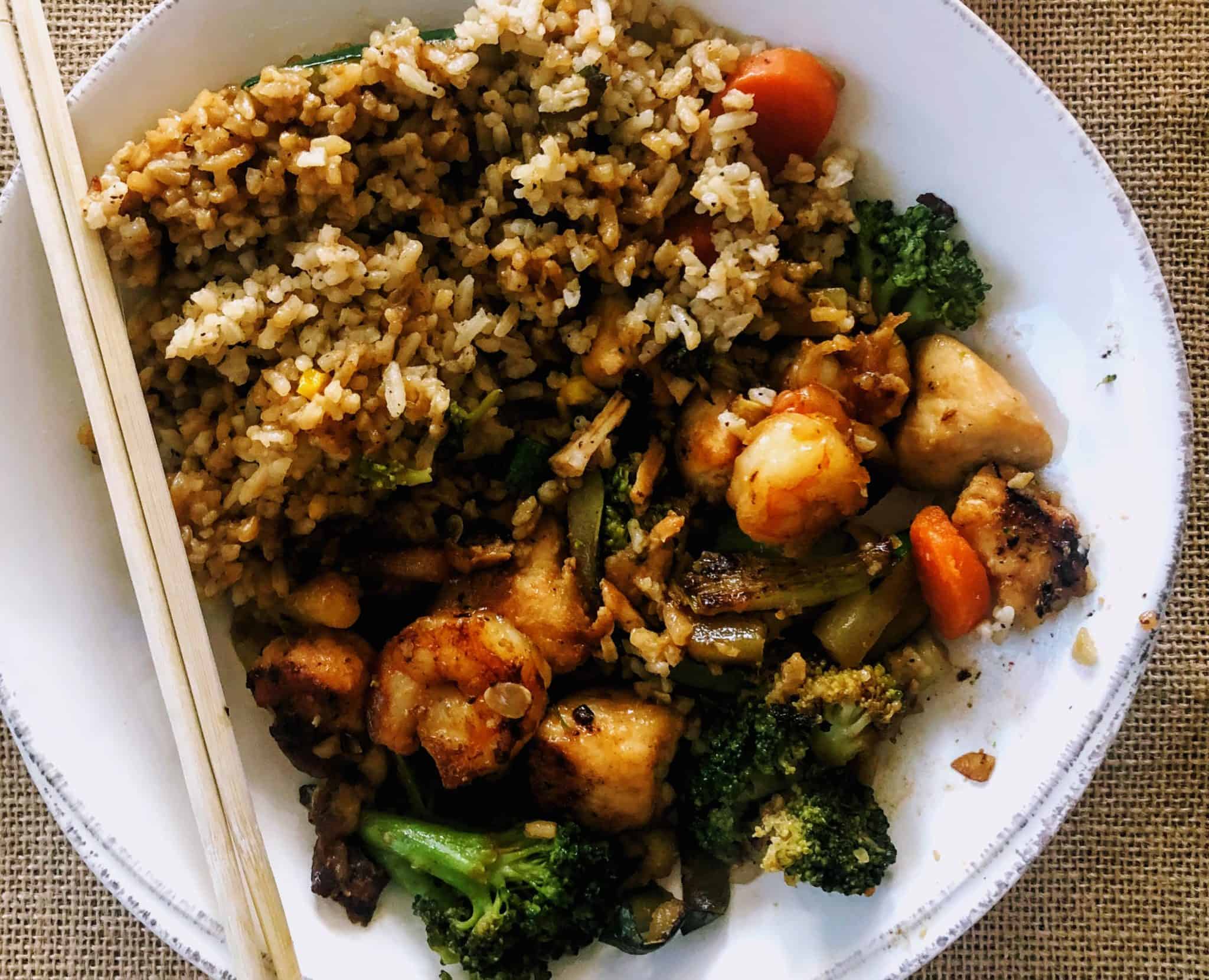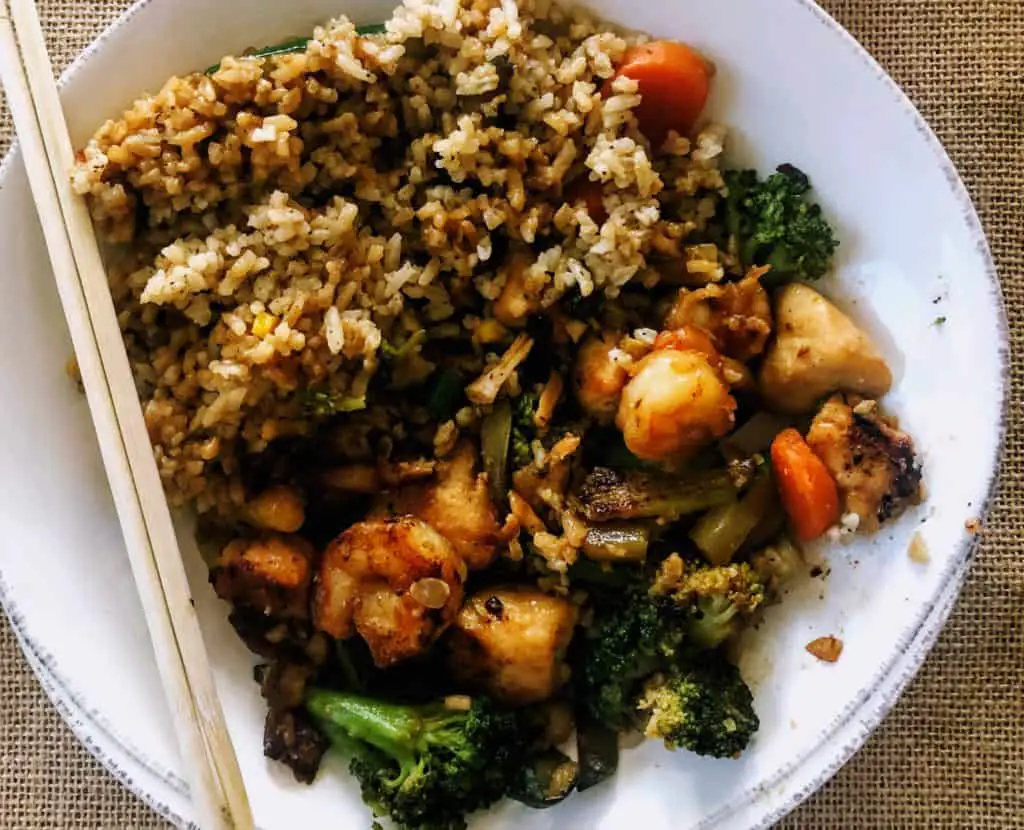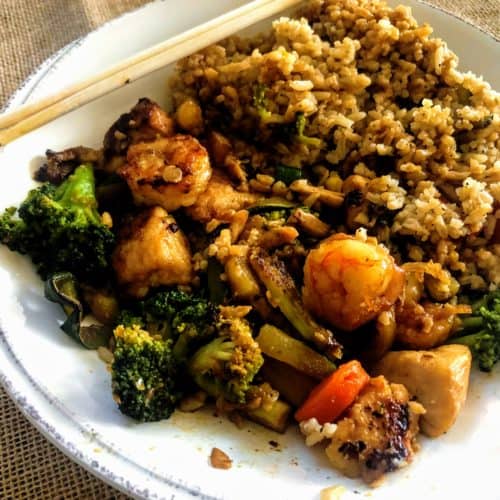 Homemade Stir Fry Vegetables and Reheating Stir Fry Leftovers
Supplement your leftover stir fry with your own fresh, stir fried vegetables! Tips on reheating your leftover rice and protein dish.
Print
Pin
Rate
Ingredients
1

tbsp

olive oil

for garlic

3-4

cloves

garlic

diced

2

tbsp

avocado oil

(or another oil with a high smoke point – can also use olive oil at a lower heat)

1

onion

chopped

1

carrot

very thinly sliced

4-5

mushrooms

sliced

1

cup

broccoli florets

trimmed

1/4

cup

green onions

if desired
Stir Fry Sauce
1/2

cup

soy sauce

2

tbsp

honey

2-3

cloves

garlic diced
Instructions
Begin heating your leftover rice and protein, if any, in a pan on medium heat. Add a splash of water and close the lid. Stir occasionally and let simmer for 20-25 minutes.

If making the stir fry sauce, combine soy sauce, honey, and diced garlic and stir until combined. Set aside.

Heat 1 tbsp olive oil in a separate pan over medium heat. Add garlic and saute until fragrant. Remove the garlic and excess oil from the pan.

Bring the burner up to a high heat then add avocado oil. Toss in the onions and carrots, stirring vigorously. Cook for about 2 minutes. Add mushrooms and broccoli and cook for an additional 1 minute. Continue stirring vigorously. Remove the pan from heat.

Add the stir fry sauce or 2 tbsp teriyaki sauce. Adjust the quantity as desired.

Pour the vegetables into the pan with the rice and protein. Stir to combine. Garnish with green onions if desired.
Customizations
Vegetables: Almost every kind of vegetable can be stir fried and add volume and delicious taste to this meal. Carrots, broccoli, snap peas, peppers, zucchini, squash, bok choy, mushrooms, baby corn, water chestnuts, asparagus, celery, tomatoes and more.
Sauce: Teriyaki sauce or soy sauce are great foundations if you would like to add more ingredients to make your sauce unique. Try adding about 2tbsp of the following ingredients to create a really flavorful sauce: honey, sesame oil, grated ginger, minced garlic, hoisin sauce, oyster sauce, chili sauce, or brown sugar. The combinations are endless!
Rice: If you're out of rice or don't have quite enough, supplement with stovetop rice, ramen, or lo mein.
Protein: Chicken, shrimp, pork, beef, or tofu would all work well in a stir fry dish. Cube the larger pieces of meat to allow for quick cooking or crumble ground meat.
Pin me!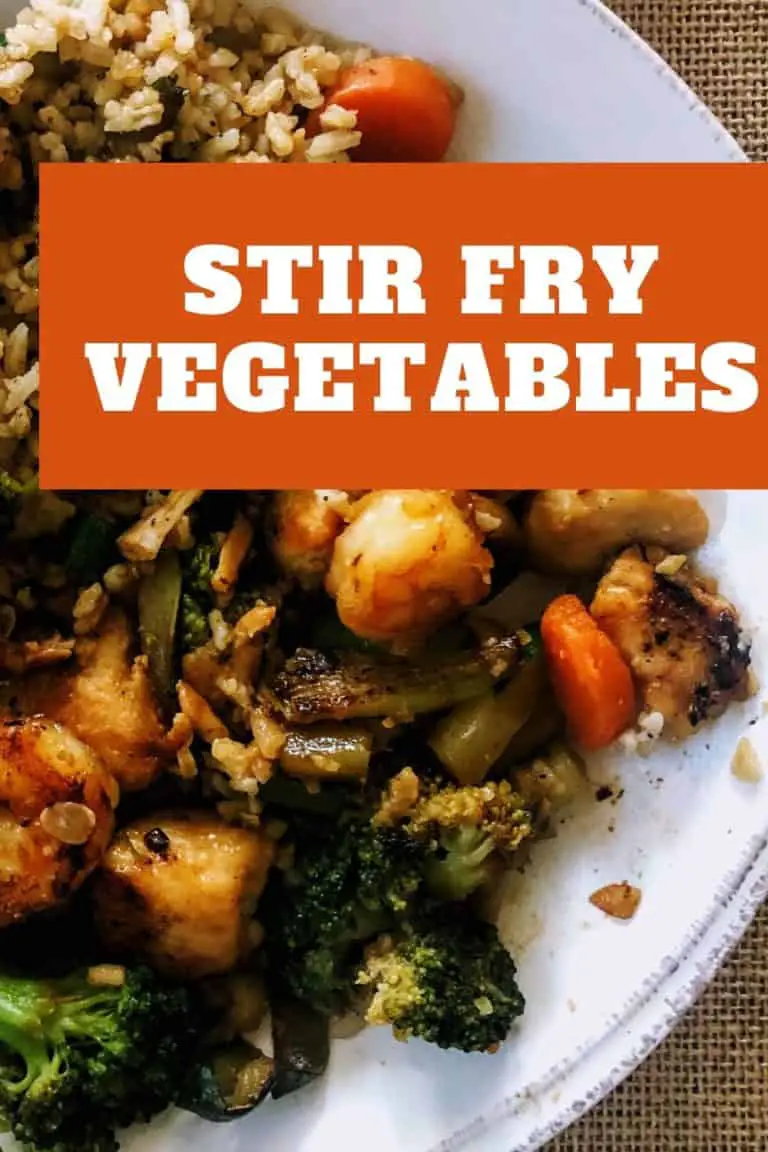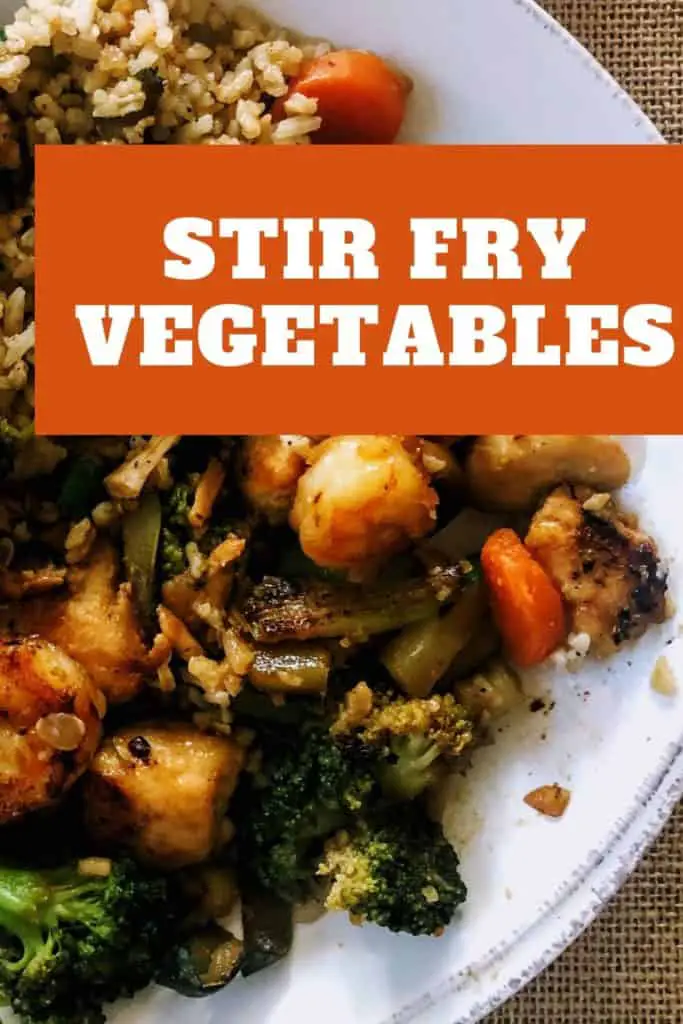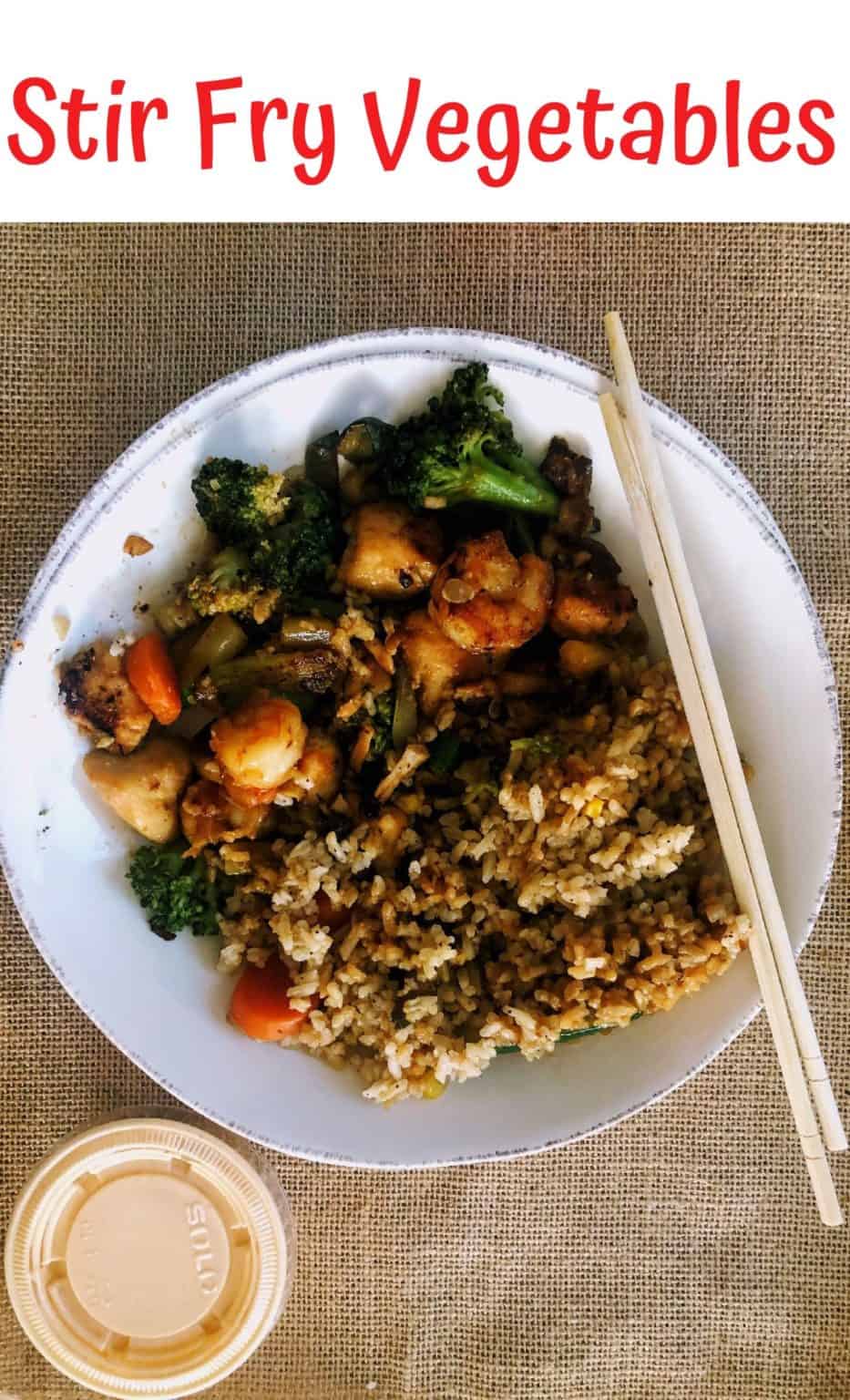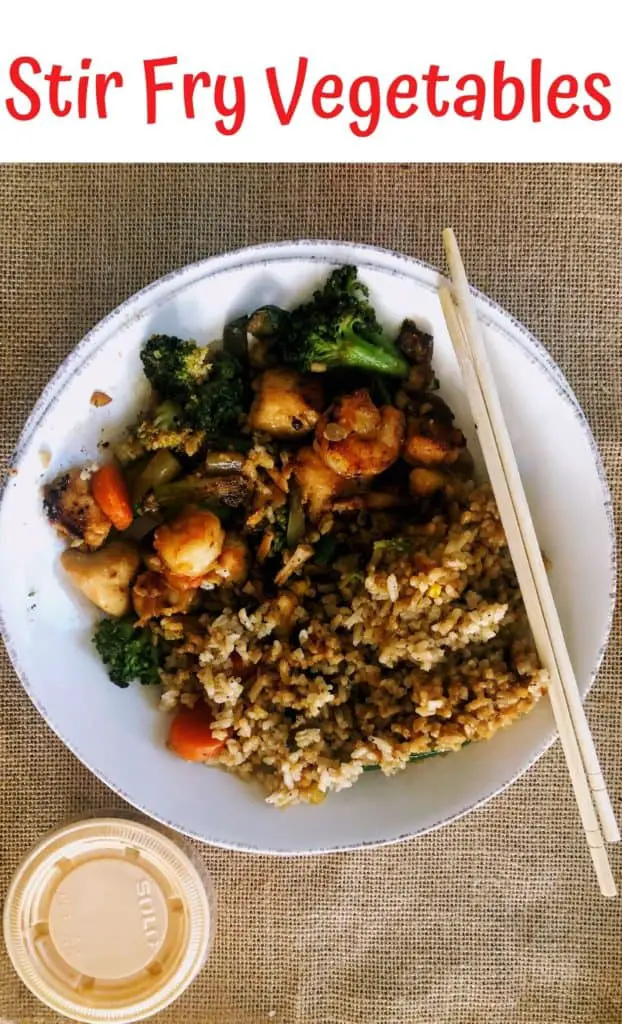 Stay Safe and Support your local Community
I hope you are all staying safe and healthy during the COVID-19 pandemic. Spread some cheer below or give a shout-out to your favorite local restaurants!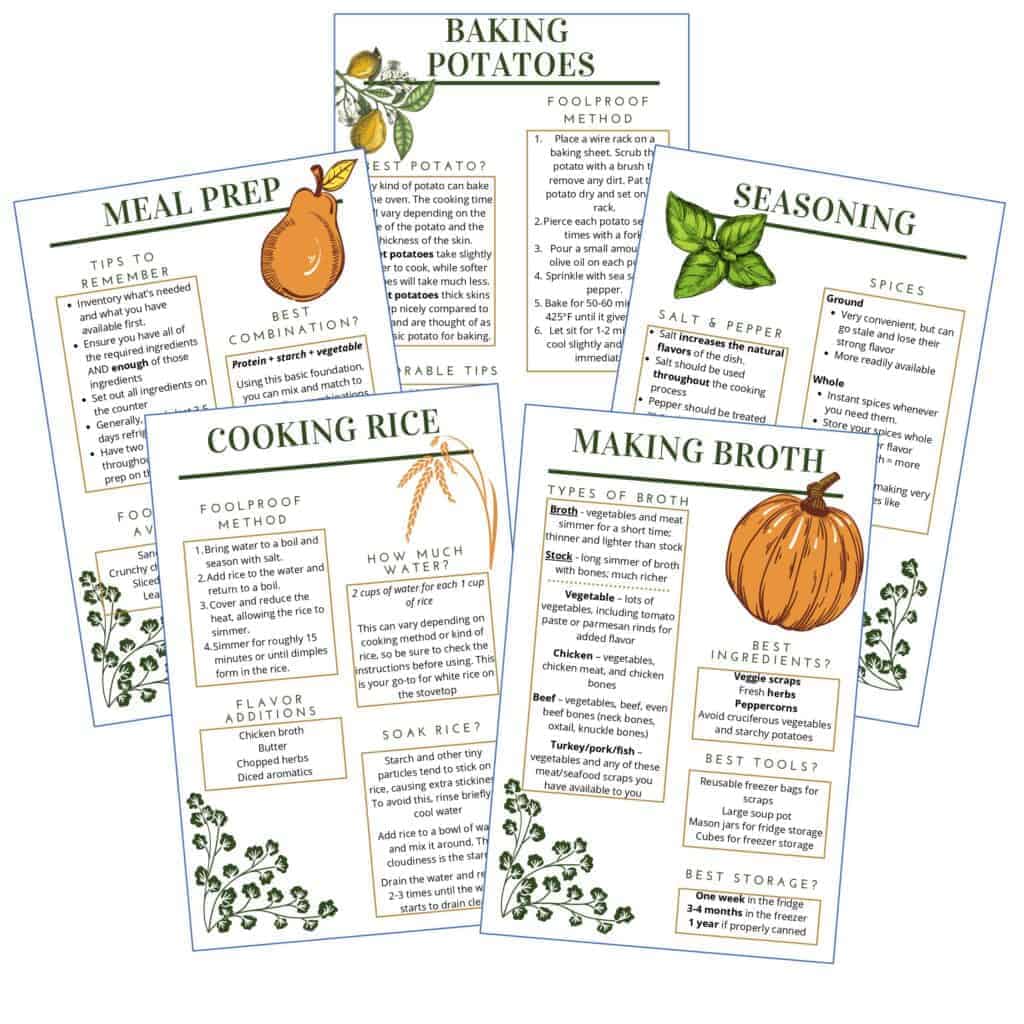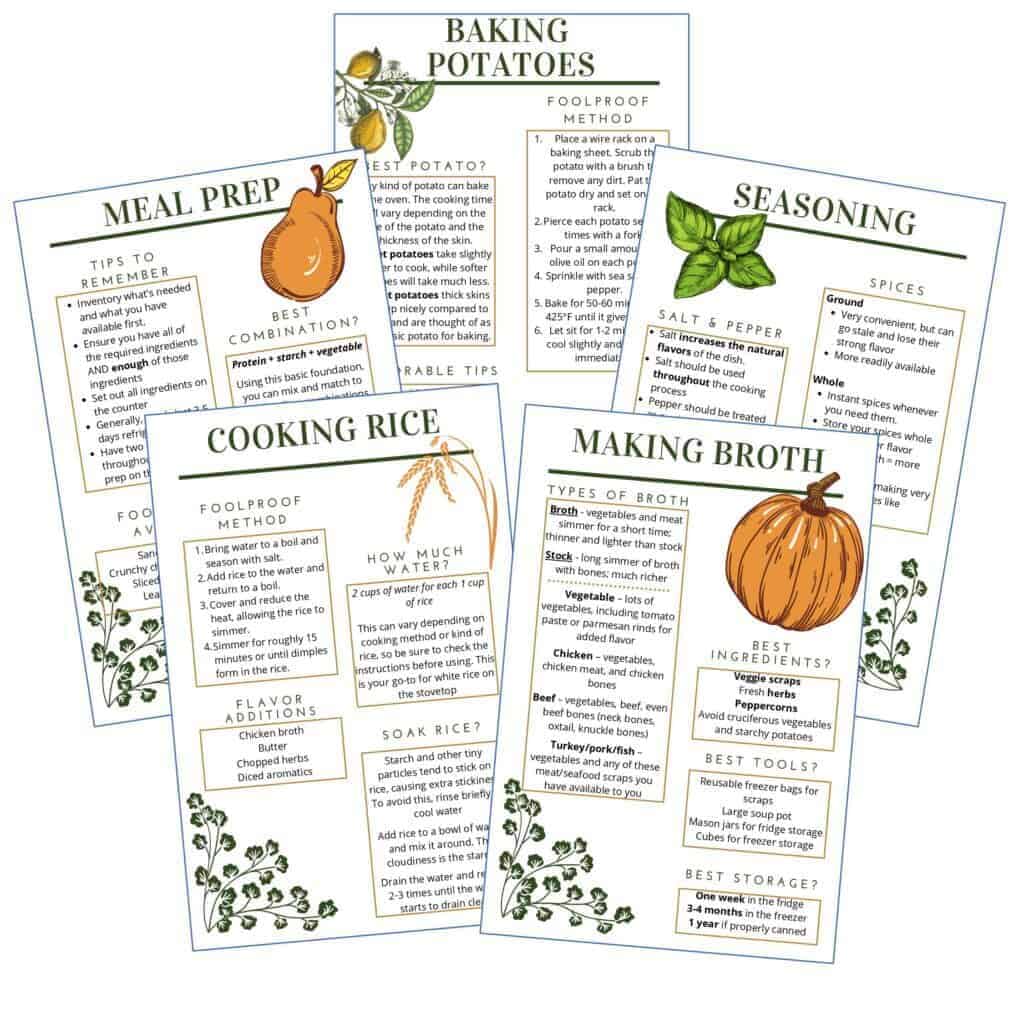 Get your $1 worksheets today!
Related Posts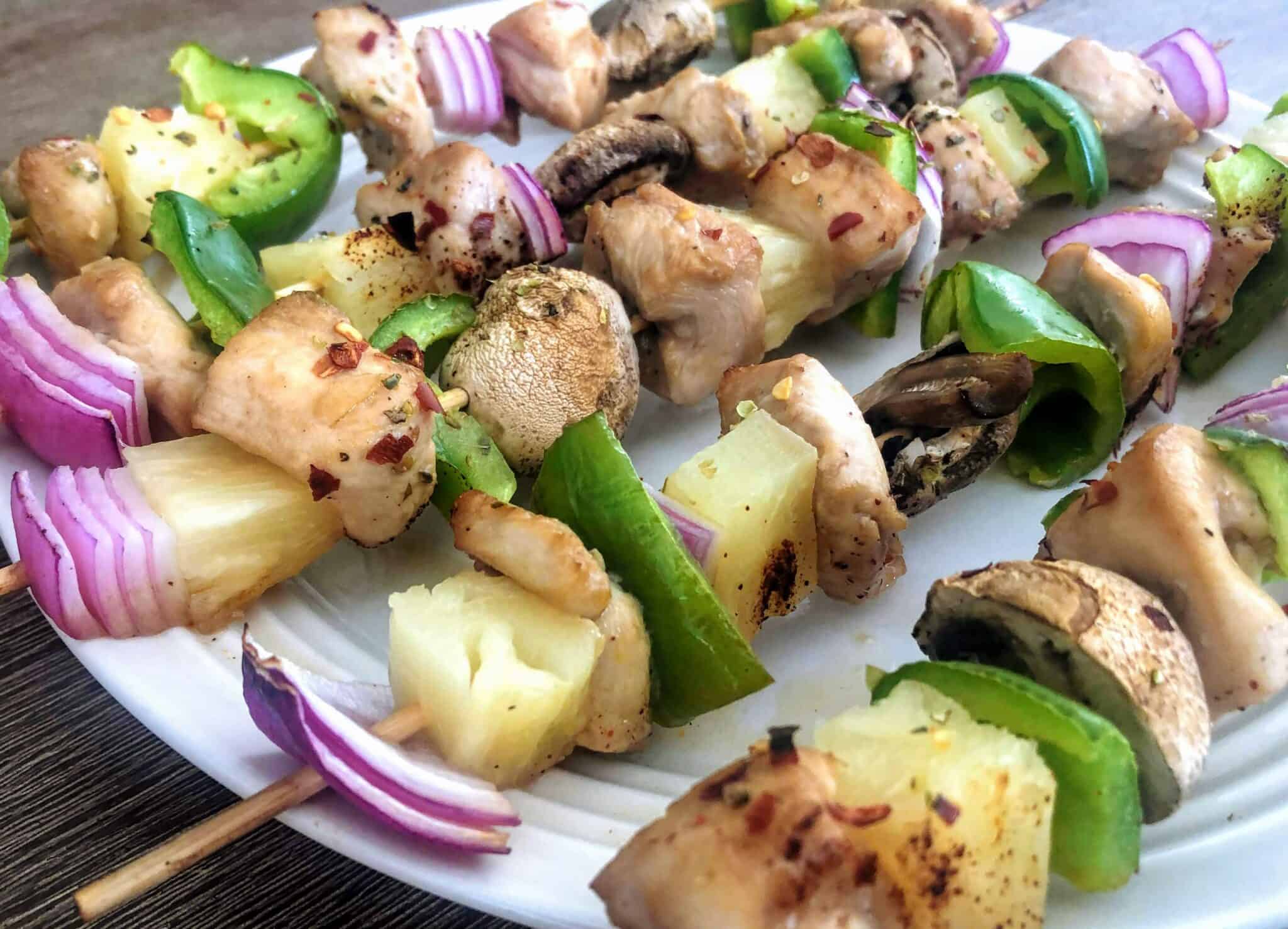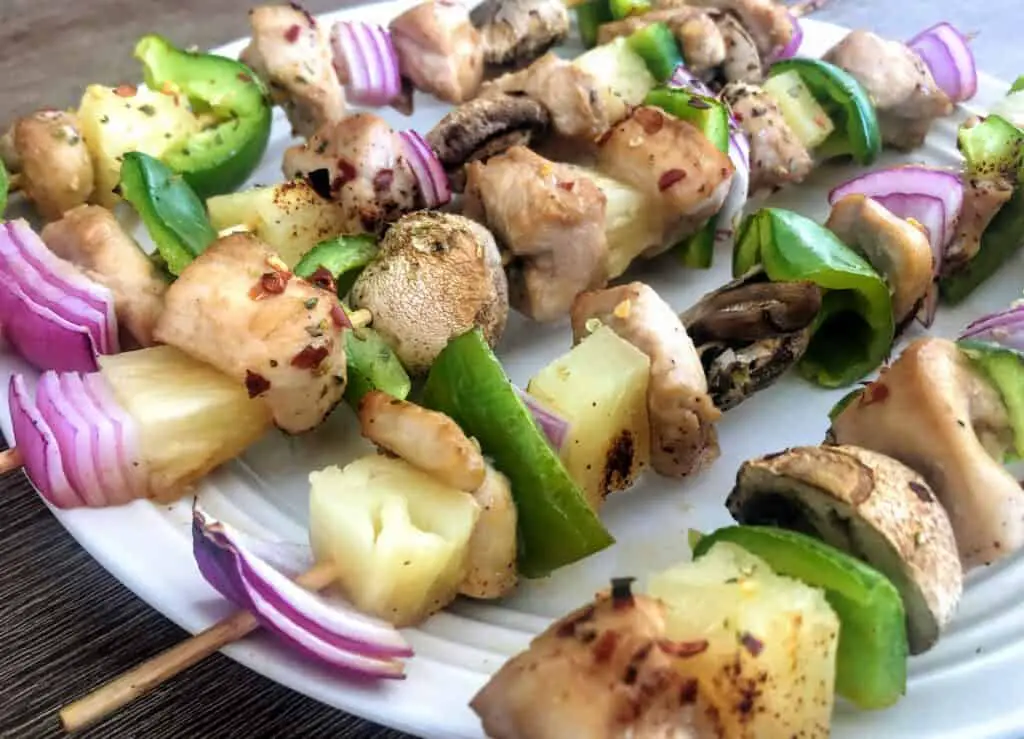 Roasted kebabs stacked high with chicken, sweet pineapple, and savory vegetables, drizzled with a Hawaiian inspired soy-sauce marinade.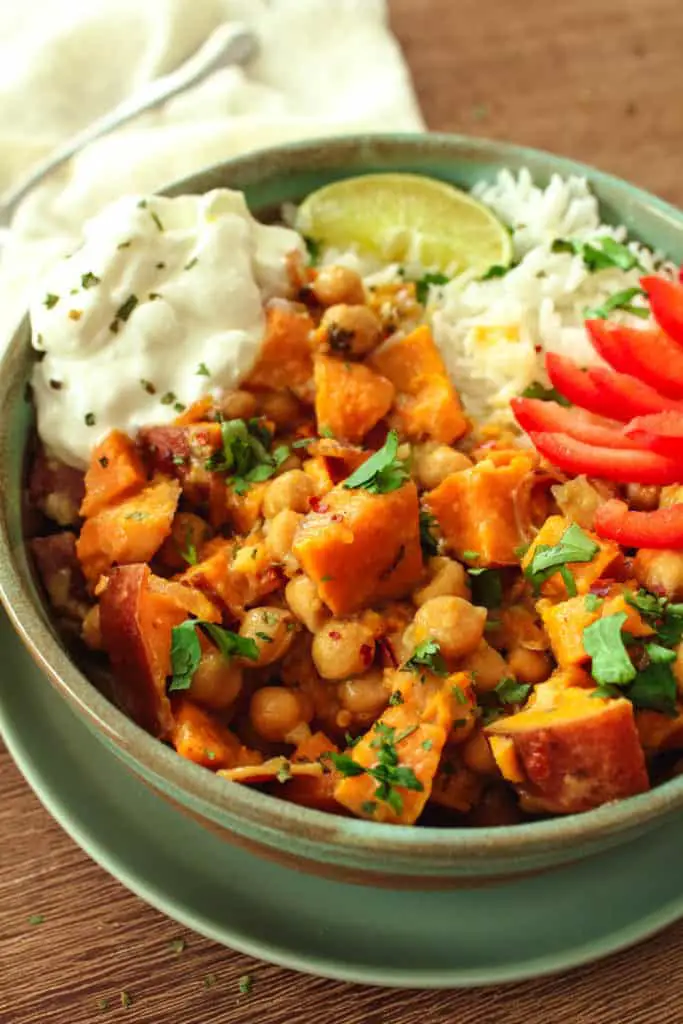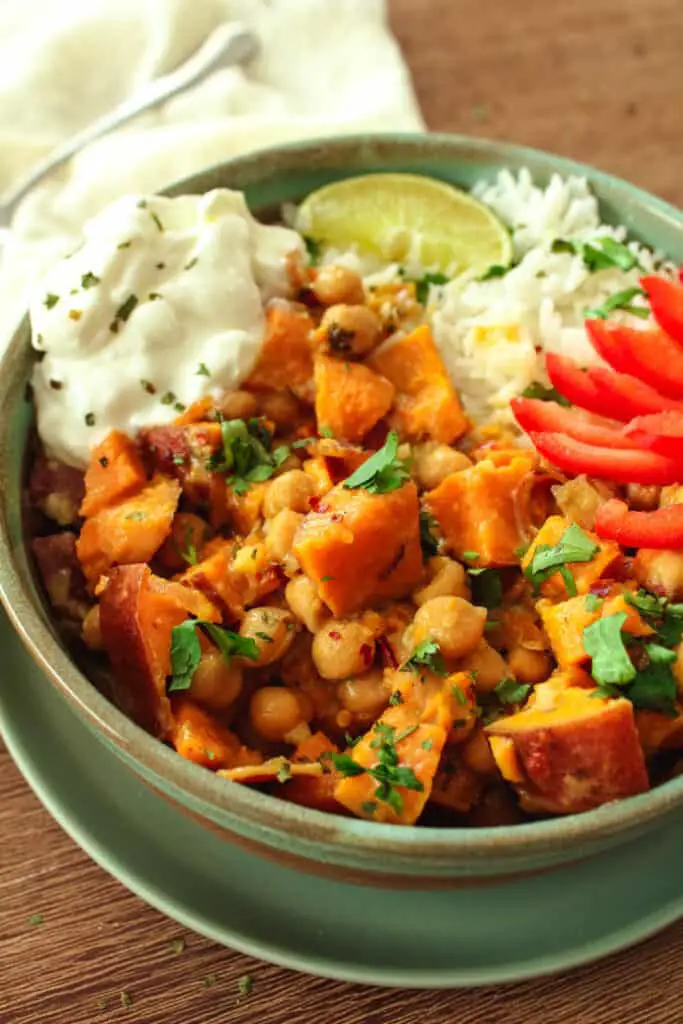 Sweet Potato Thai Curry Bowls are bursting with immense flavor that will have everyone returning for seconds.