An air fryer is a hidden gem that allows you to enjoy deep fried food without any of the guilt. My favorite recipe that I cook regularly is air fryer frozen broccoli.
Please note this post contains affiliate links, which means I receive a small commission, at no extra cost to you, if you make a purchase using the links. Please see my disclosure for more details.
I'm always searching for a little more veggies in my life and air fryer frozen broccoli is a perfect way to whip up a great side for lunch or dinner!
What is an air fryer?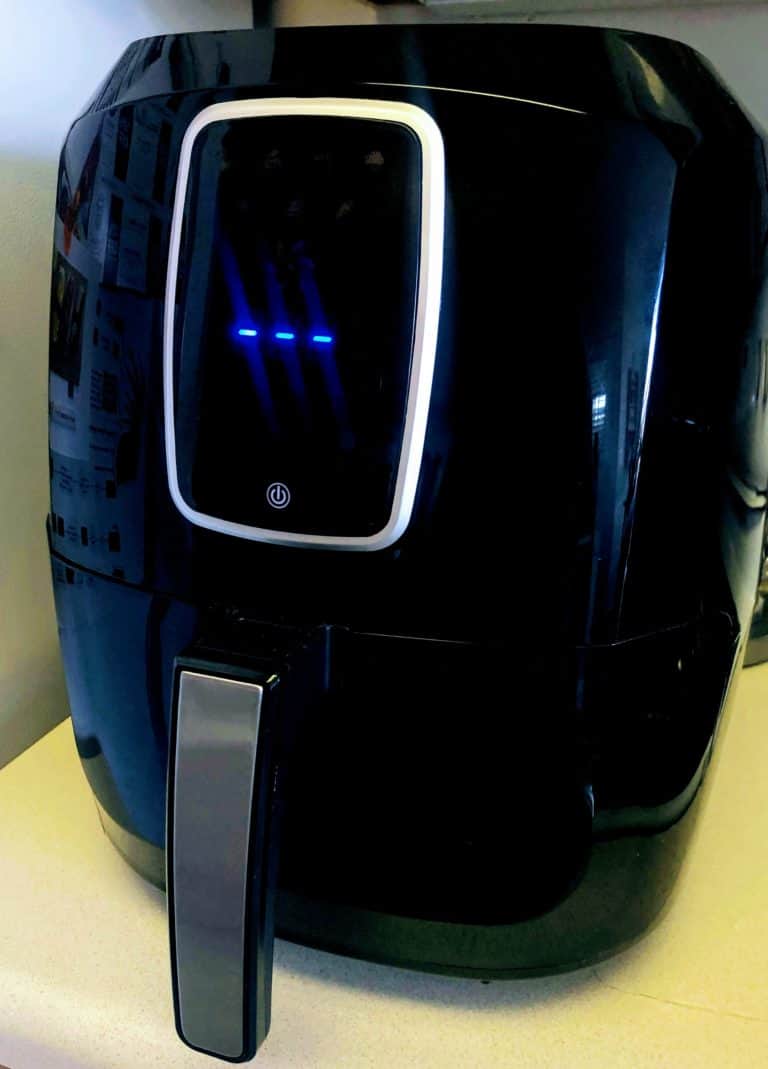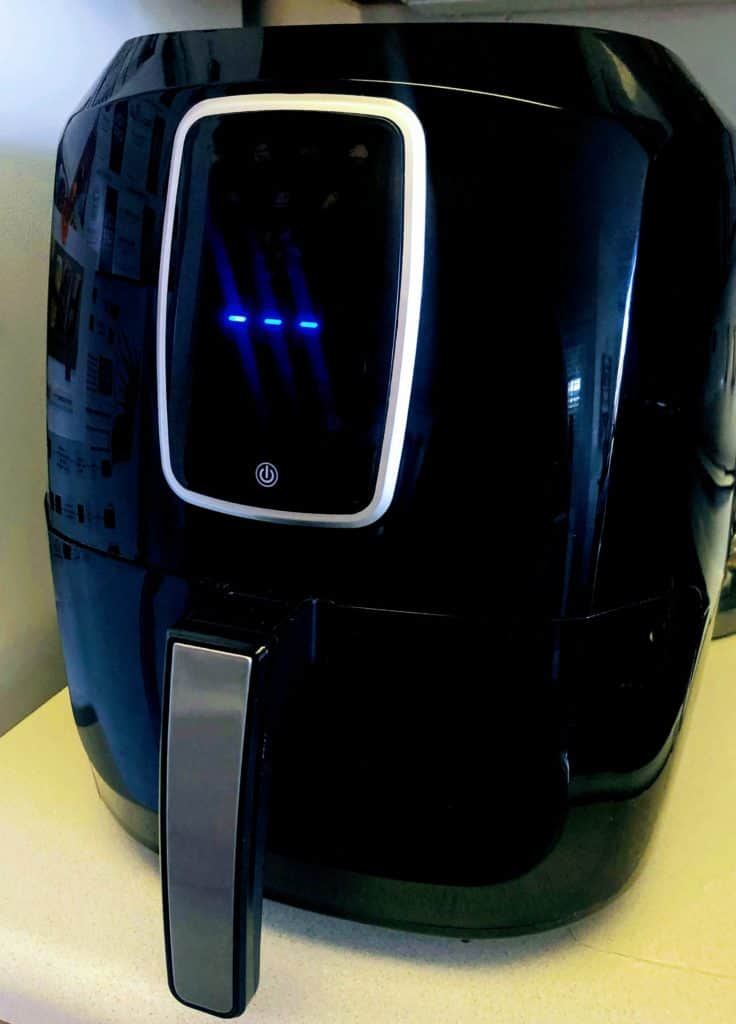 An air fryer is a countertop convection oven that deep fries food with hot air rather than oil. Hot air rapidly rushes through the food basket, making the food hot and crisp.
I use this air fryer from Elite Platinum . While it's a little bulky, to me it's worth making a little room in my pantry for it.
I can control the temperature and cooking time using the LED display and adjust as needed.
What can you make in an Air fryer?
I've found the most success cooking frozen foods in the air fryer. Other meals that have worked wonderfully are zucchini chips and Chinese dumplings!
If you have an air fryer, play around with a few different recipes and see which ones you prefer air fried!
How to: prepare the air fryer for cooking
Run your empty air fryer for 5 minutes before beginning. This step is optional, but it really helps to warm up the fryer before cooking your food.
Then, light spray the air fryer basket with olive oil spray. I use an olive oil mister that I absolutely love!
how to: prepare frozen broccoli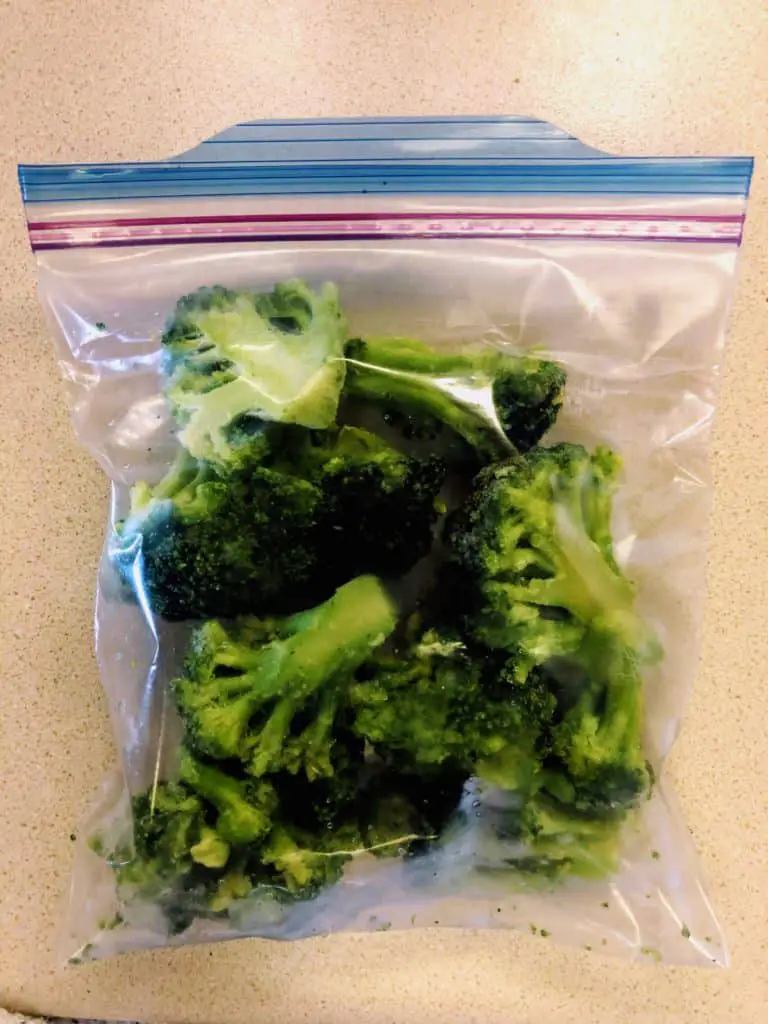 Depending on the size of your air fryer, grab enough frozen broccoli to fill the basket and keep some space in between each piece. It's essential for the basket to not be crowded to allow the hot air to flow throughout. A quart size baggie holds just enough broccoli for two servings.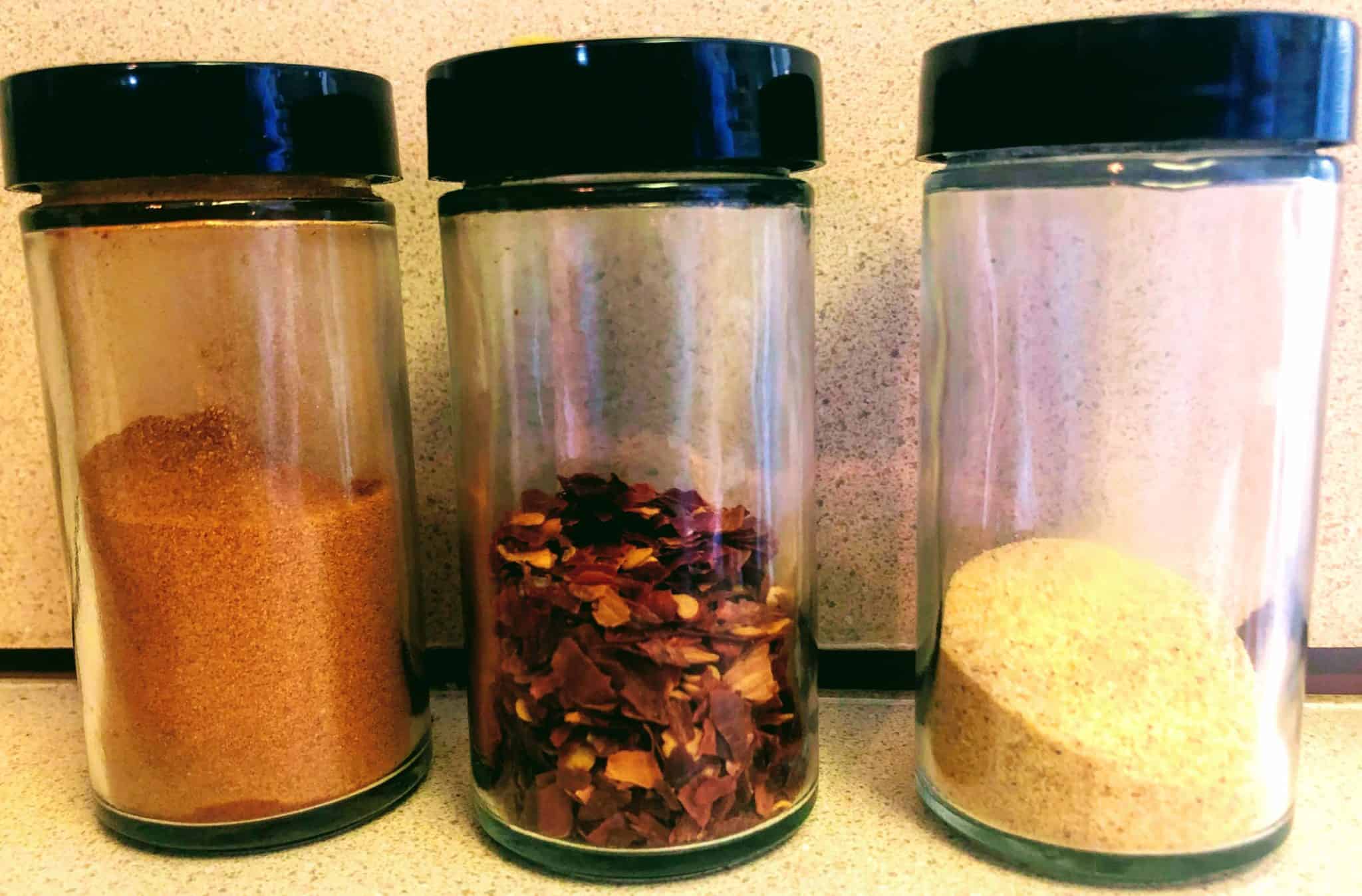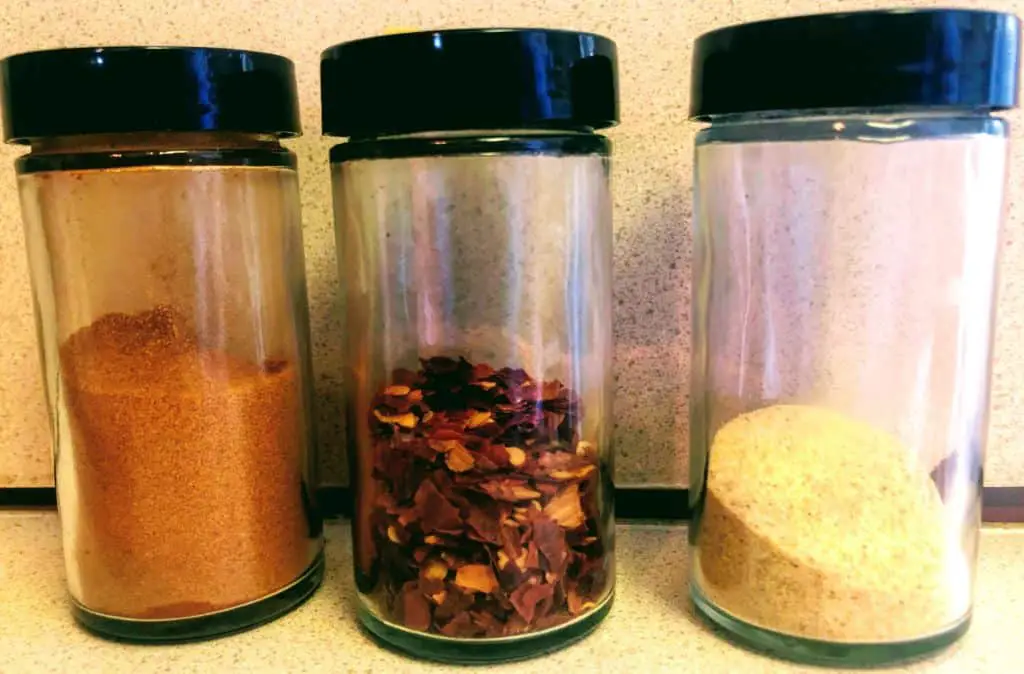 In a plastic sandwich baggie, toss the broccoli in some olive oil and shake to cover. Add in some of your favorite seasonings and continue shaking. My perfect combo is a little bit of garlic powder and cayenne pepper, and A LOT of red pepper flakes!
how to: air fry frozen broccoli
Place the broccoli into the frying basket, spreading them out as much as you can.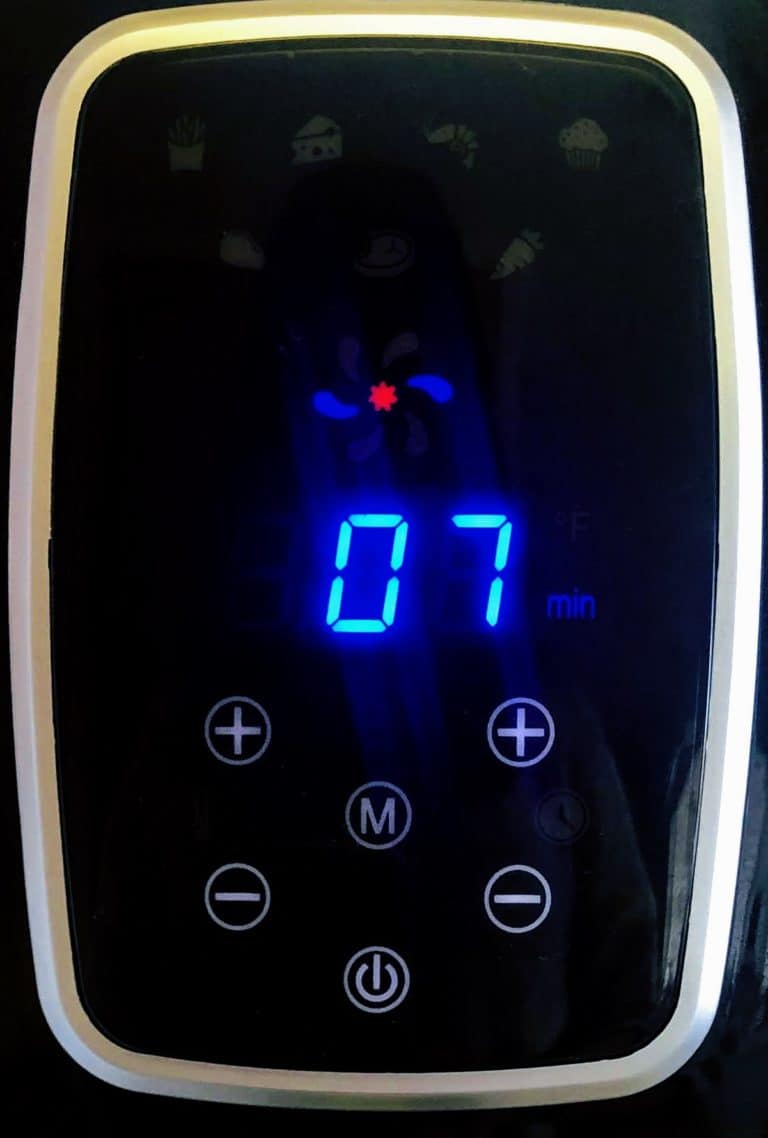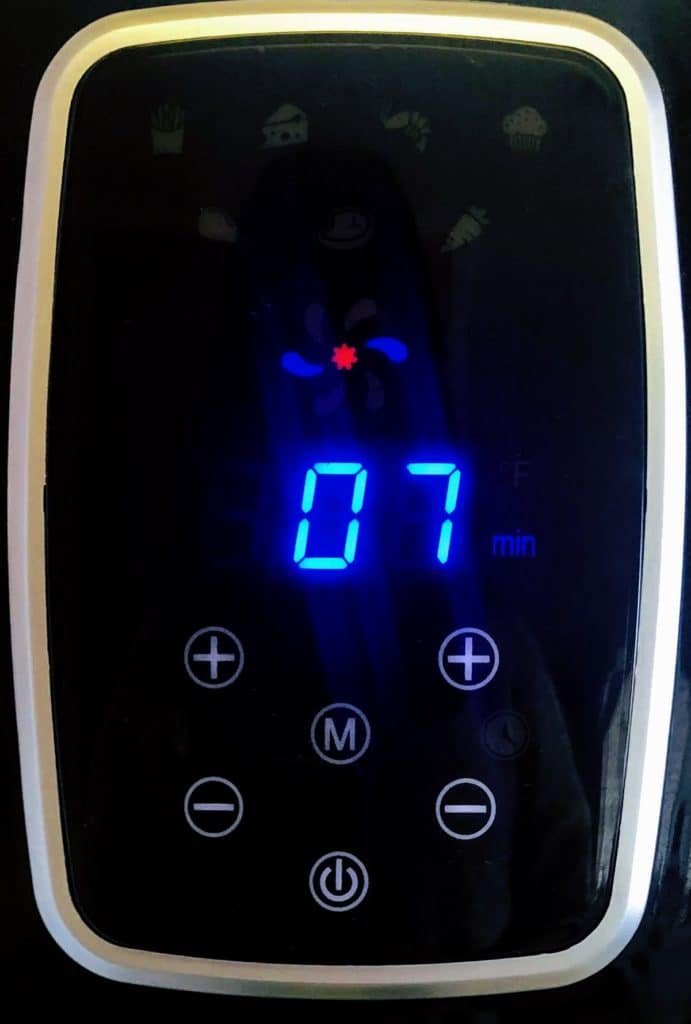 Set the temperature to 400 degrees and cook for 7 minutes.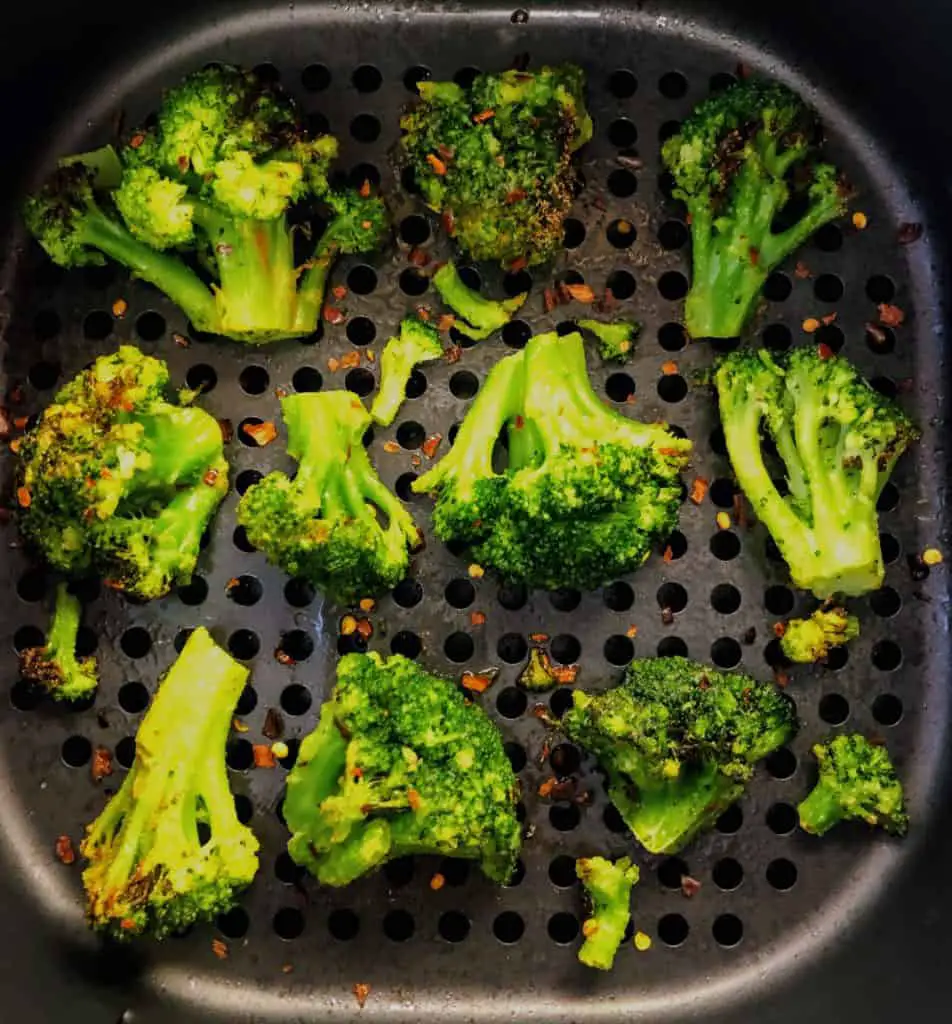 After 7 minutes, flip the broccoli. You'll see that they are already starting to get nice and crispy florets! Continue cooking for another 7 minutes.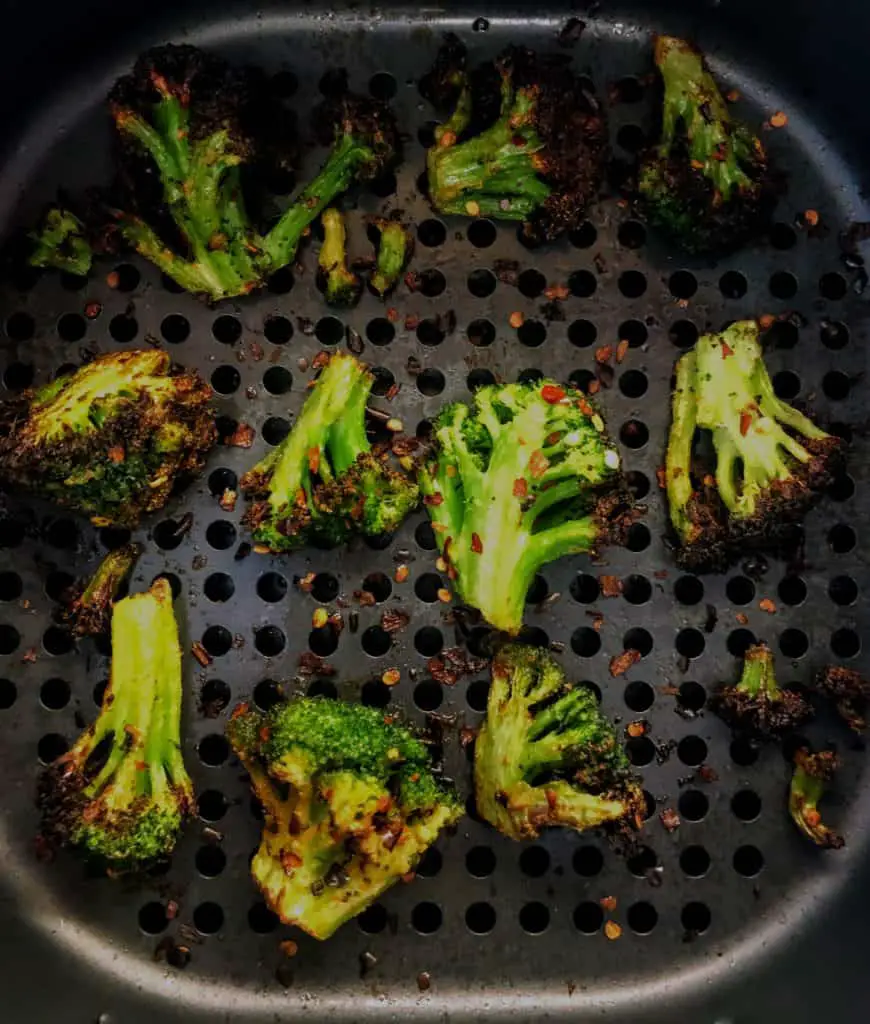 The smell of charred broccoli will start wafting and you'll know they are about ready! The broccoli should be nice and crispy and ready to be devoured.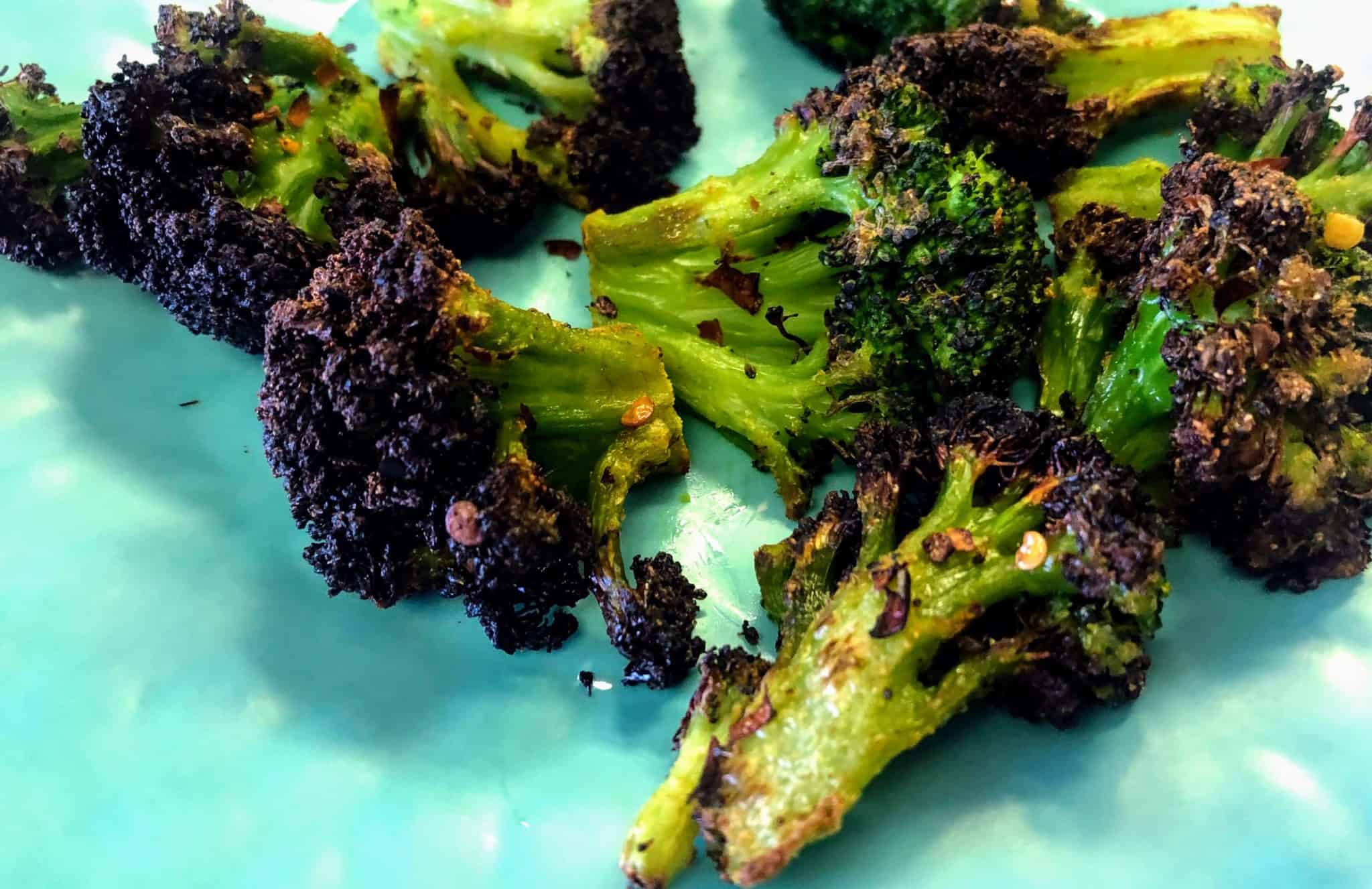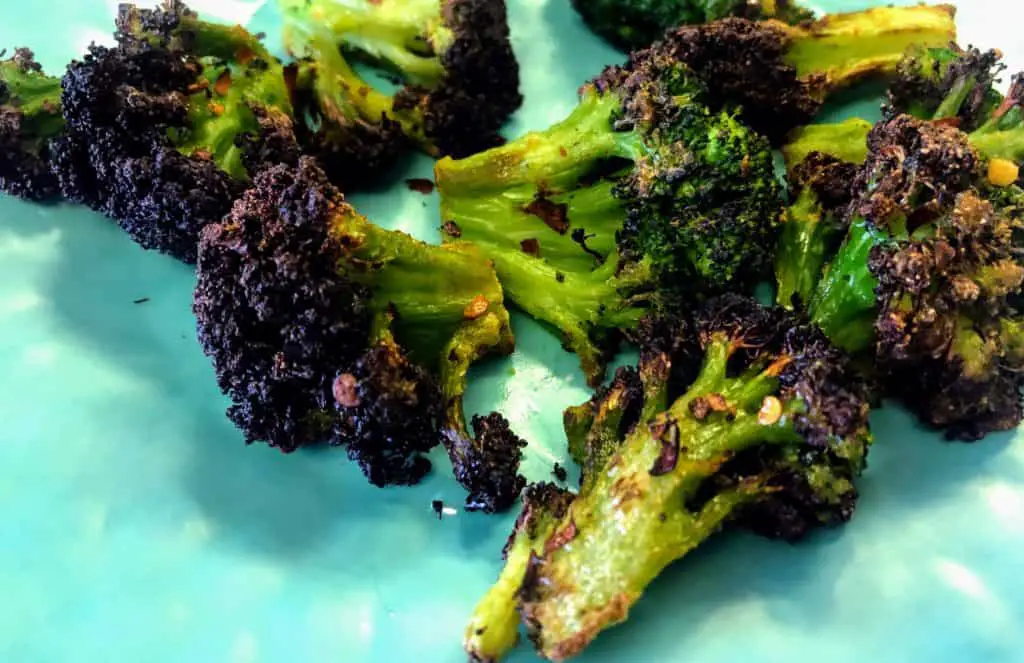 Serve alongside your favorite meals or enjoy as a snack!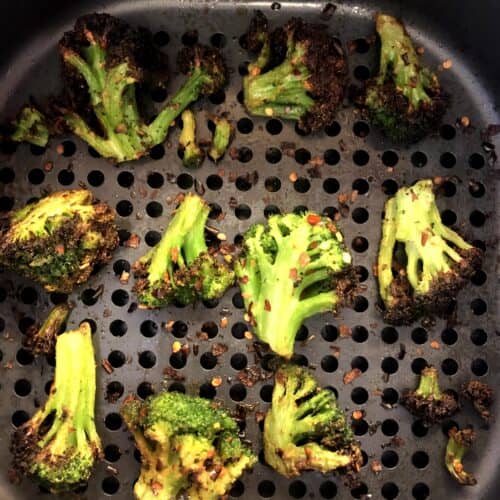 Air Fryer Frozen Broccoli
Make crispy fried frozen broccoli extra fast and extra healthy with this easy air fryer recipe!
Print
Pin
Rate
Ingredients
1

olive oil spray

1

cup

frozen broccoli

about 10-12 pieces

1

tbsp

olive oil

1

tsp

garlic powder

1

tsp

cayenne pepper

2

tbsp

red pepper flakes
Instructions
Heat the empty air fryer for 5 minutes.

Toss frozen broccoli in a plastic baggie with olive oil, garlic powder, cayenne pepper, and red pepper flakes.

Spray the frying basket with olive oil spray. Place the broccoli in the basket with space in between each piece.

Cook at 400 degrees for 7 minutes. Flip broccoli. Cook for an additional 7 minutes, adding more red pepper flakes if needed.
Customization
Alter the seasonings to create variations of this side dish.
Italian: toss in basil, oregano, and breadcrumbs
Garlic: add diced garlic to the last half of the cooking time
Chinese: toss in sesame seeds light soy sauce
Curry: toss in curry powder and ginger
Lemon: toss in lemon juice and basil
Pin me!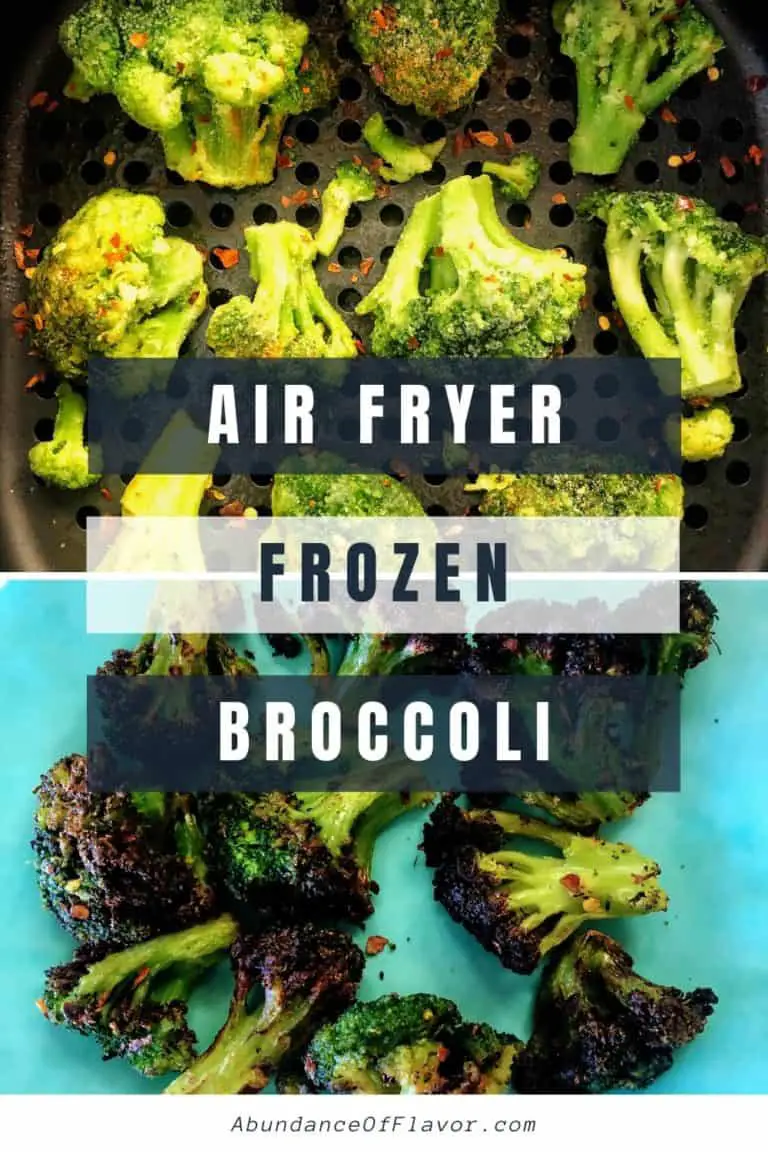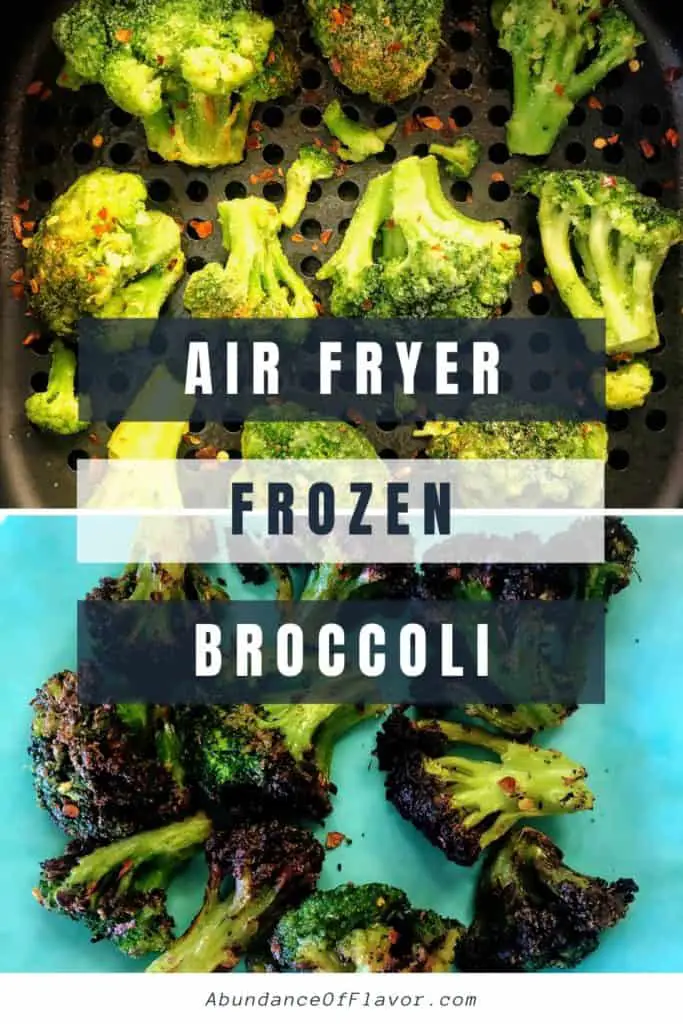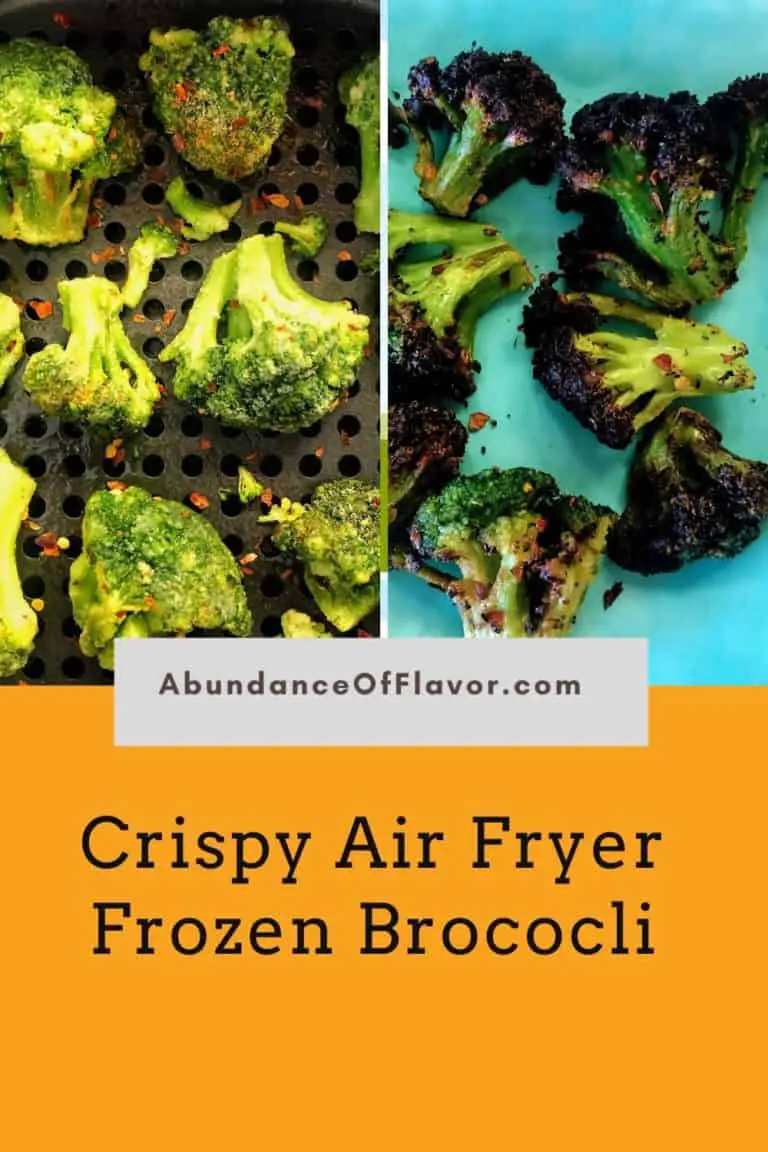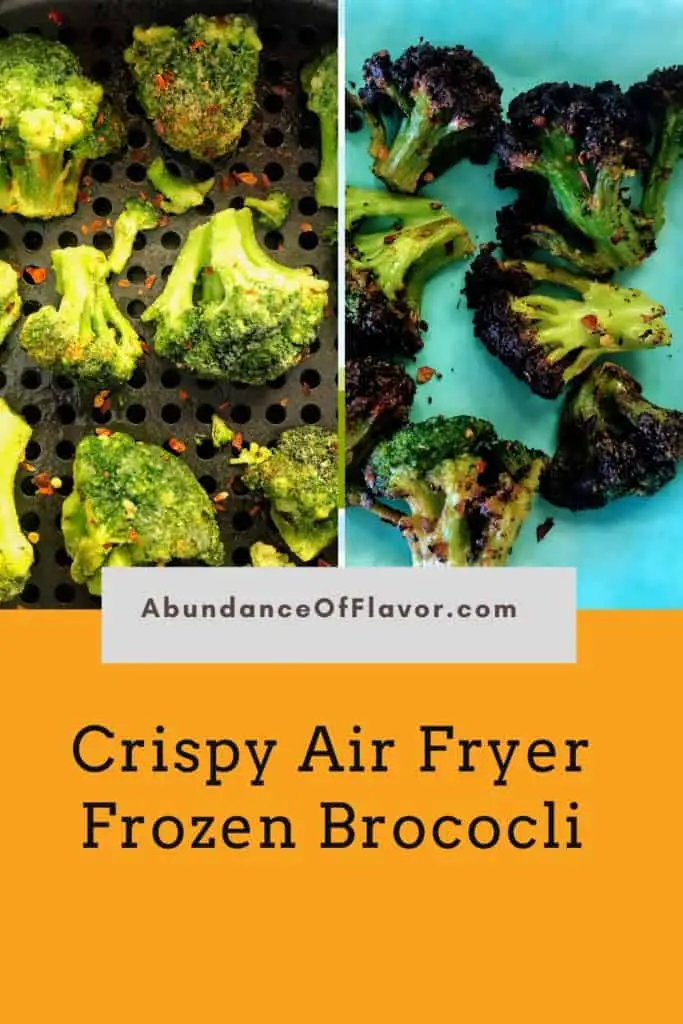 What are you favorite ways to cook broccoli? Are there any other air fryer recipes that you'd loved to share? Let me know if the comments below and I'll check them out!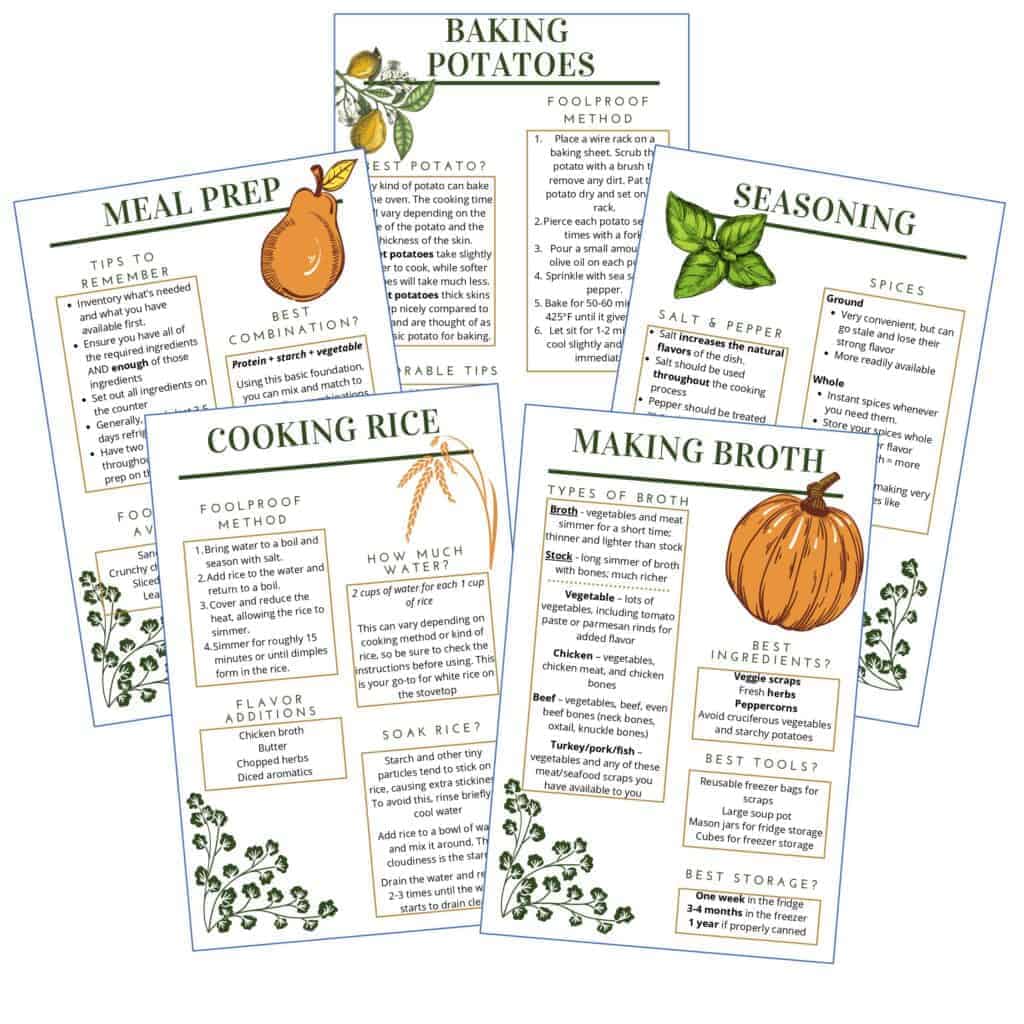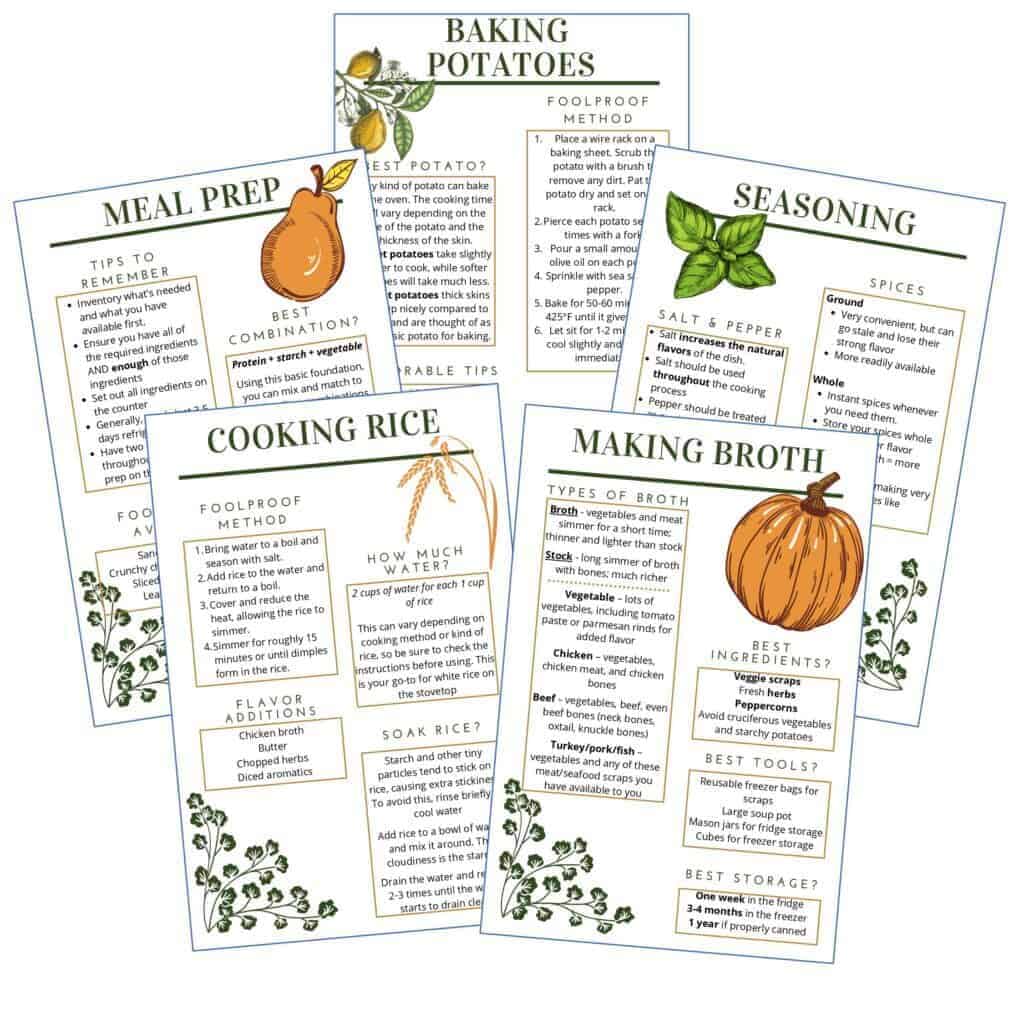 Get your $1 worksheets today!
Related Posts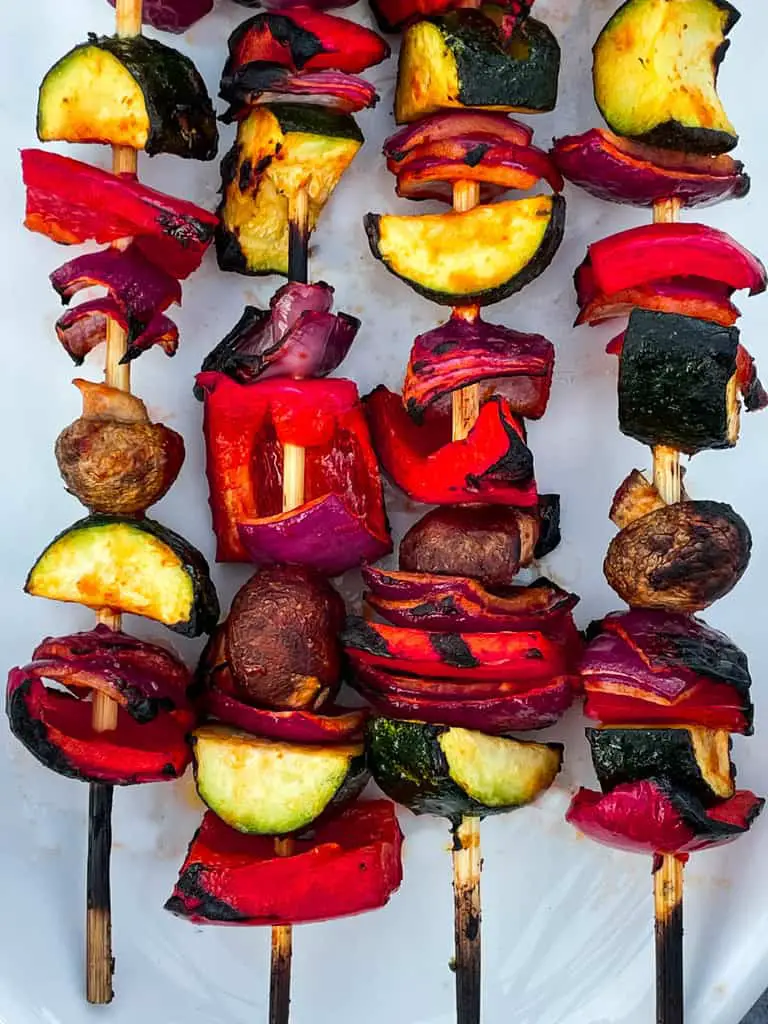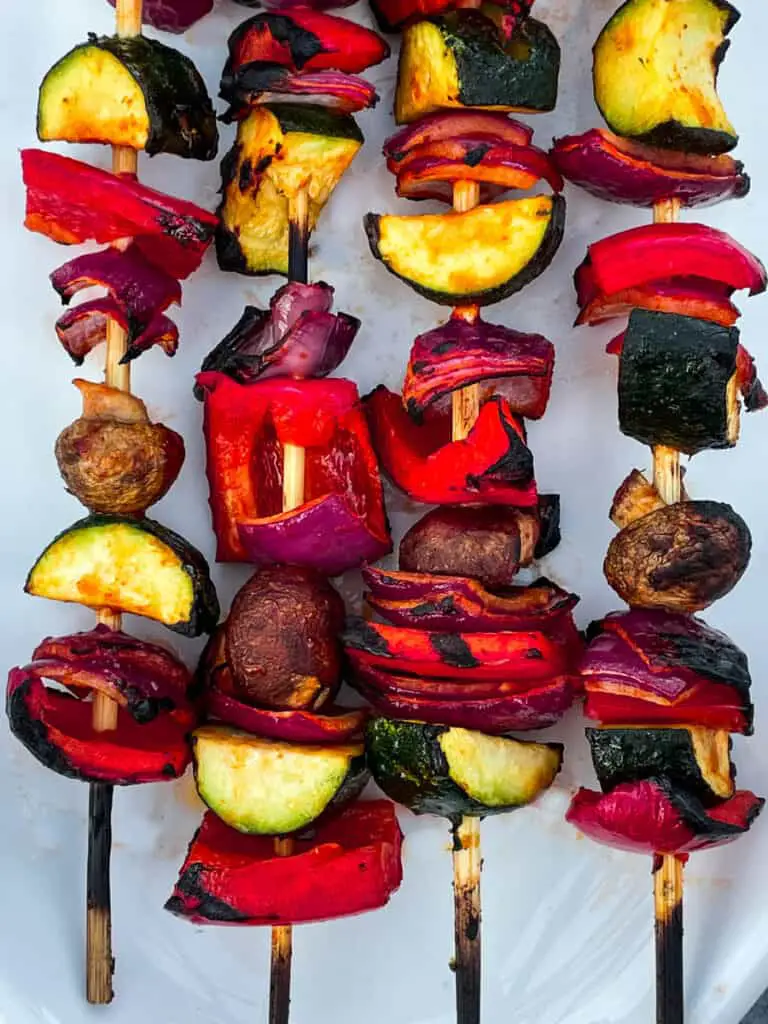 Fire up the grill for Sriracha Grilled Veggie Kabobs! Crisp veggies coated in a sriracha marinade that packs lots of heat and great flavor.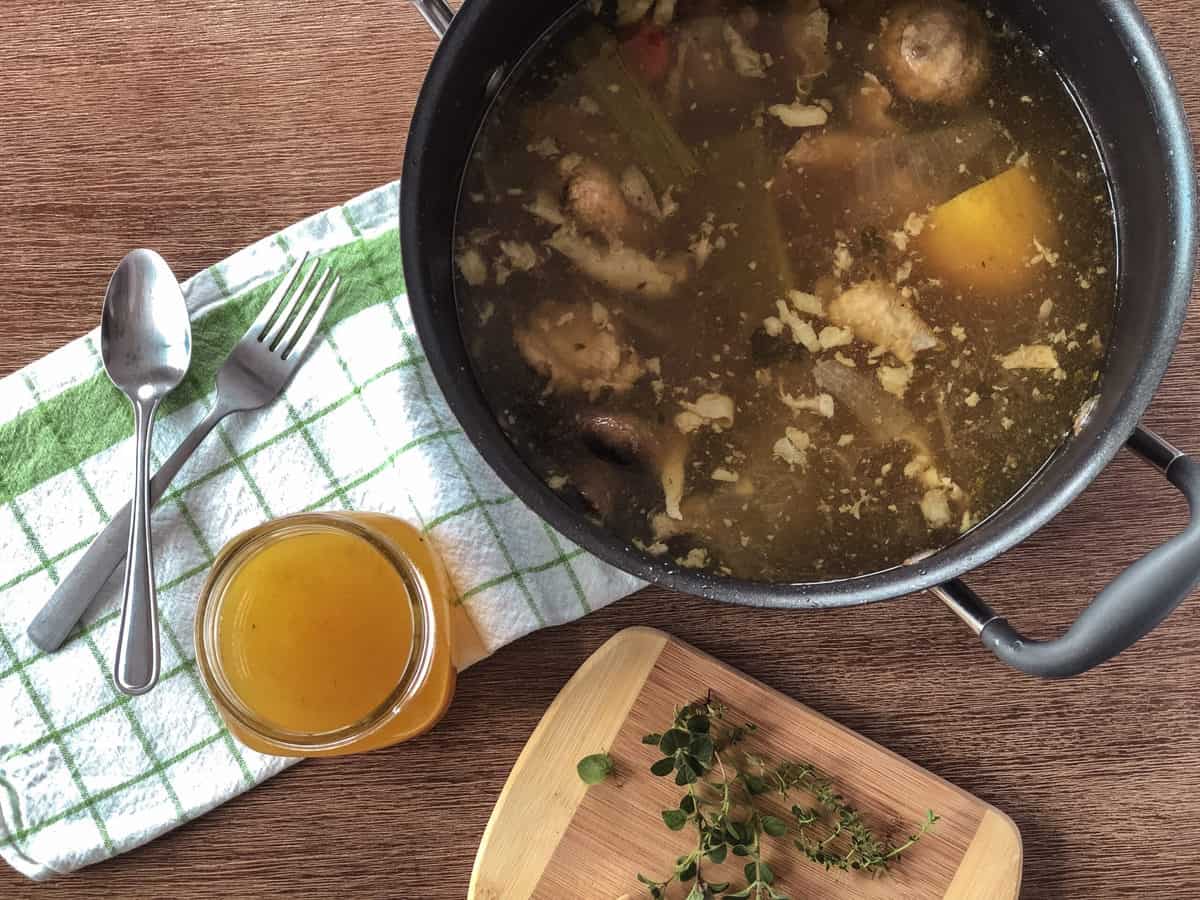 If you're anything like me, you've been buying chicken broth for years from the grocery store without thinking twice about it. Luckily, I stumbled across …