Brighten up your mood with Hawaiian Chicken Kebabs! Pineapple's bright bursts of tropical flavor pair flawlessly with various veggies and marinated chicken stacked high on skewers. Bring the taste of Hawaii to your home with this easy recipe the entire family will love!
This post is part of our Basic Cooking Skills series. Each week we will be doing a deep-dive into one basic cooking skill and a brand new recipe to accompany it to practice that newfound skill. Check back throughout the series for updates and new posts.
Hawaiian Island Cuisine
I would give anything to travel safely right now in the midst of COVID-19. *sigh*
 My mom and grandma had the opportunity to travel to Hawaii a few years back and find myself dreamily browsing through photos from their great trip.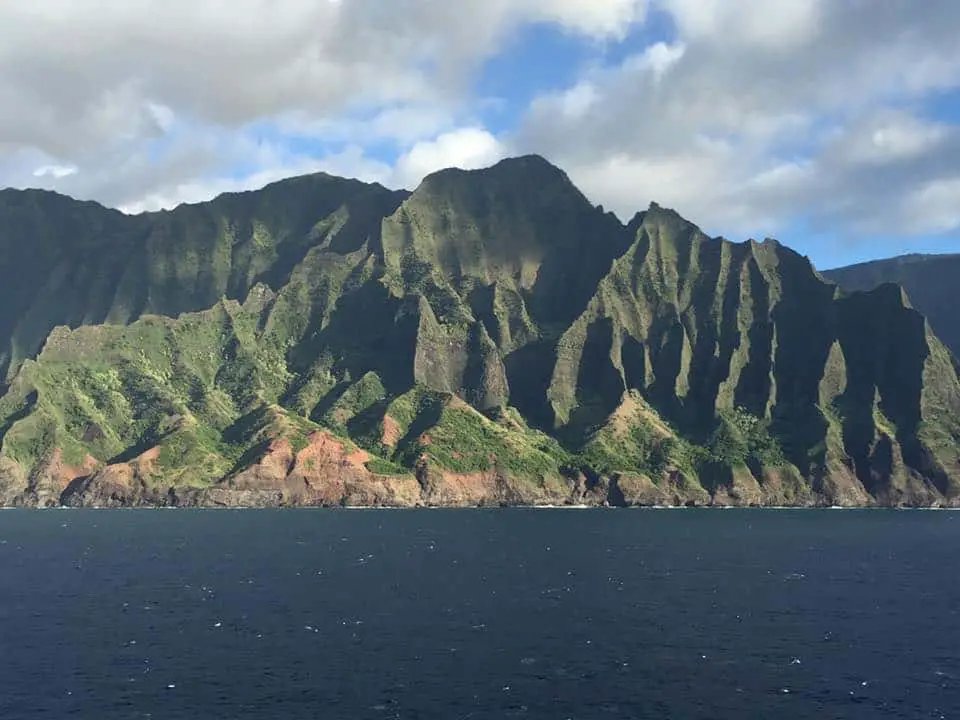 Not only are the sites breathtaking, but the Hawaiian cuisine is a show stopper. 
The first thing to come to mind is pineapples! The pinnacle of tropical fruits that serves almost like a symbol of Hawaii. Fun fact though, pineapples aren't even native to Hawaii and aren't heavily produced there anymore.
However, Asian influence has intertwined soy sauce and teriyaki deeply into their food, making these chicken kebabs a little more authentically Hawaiian than the pineapple.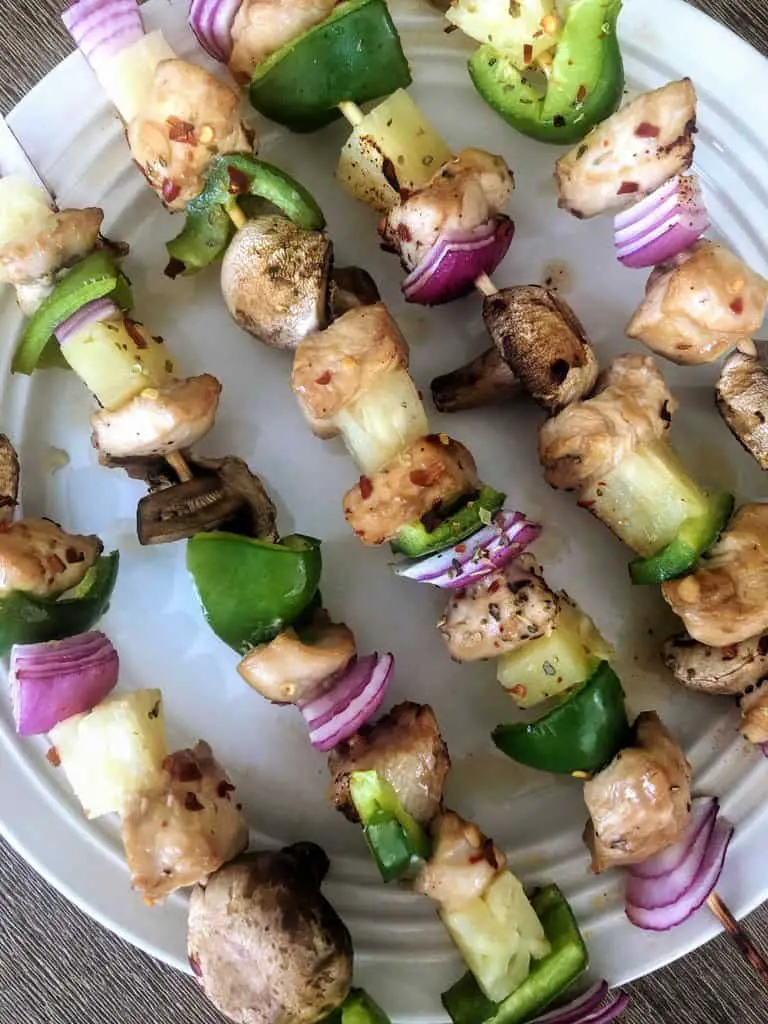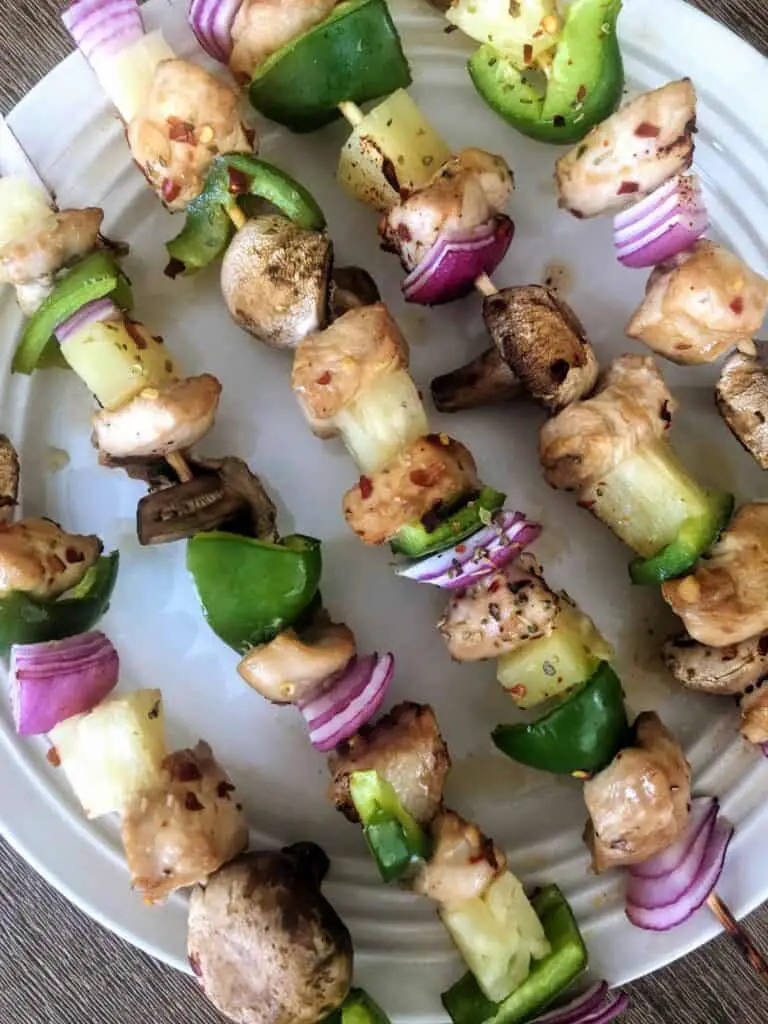 how to: Make a hawaiian marinade
Every marinade should have the following contents:
This Hawaiian marinade consists of pineapple juice (acid), sesame oil (fat), soy sauce (salt), honey, diced garlic, and red pepper flakes for a little heat.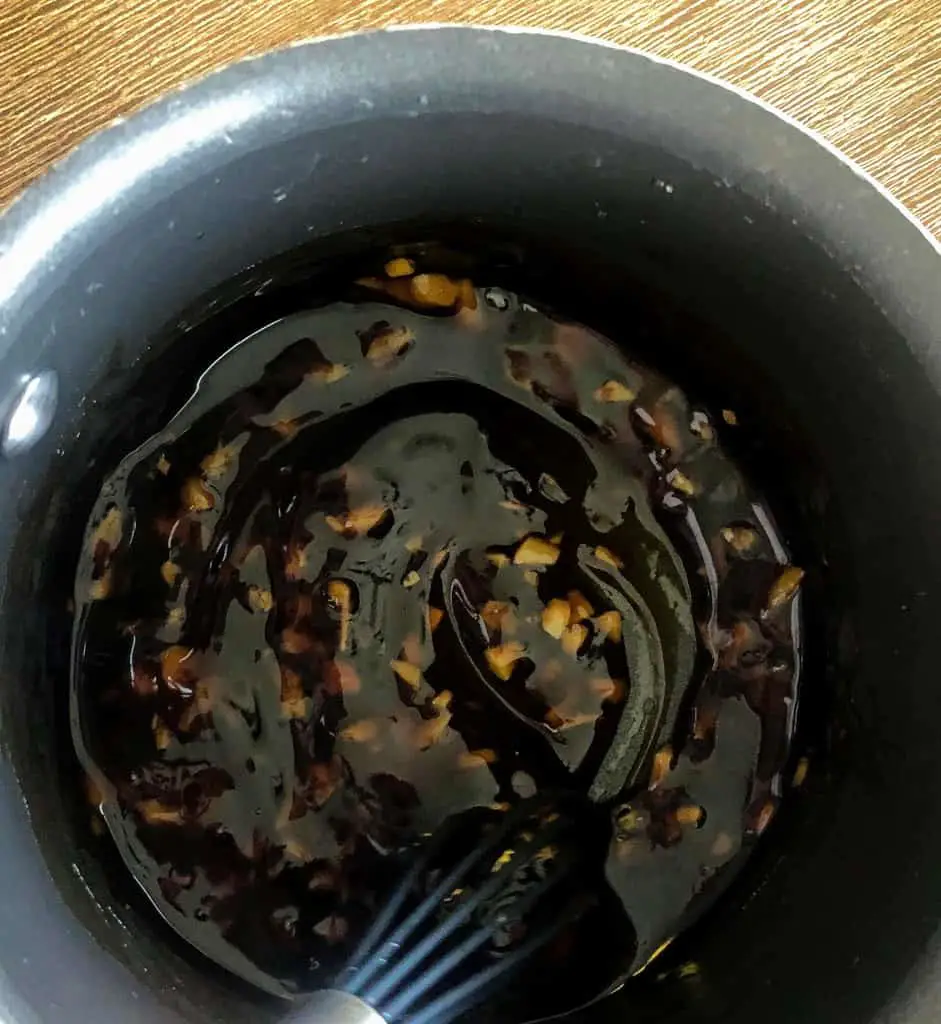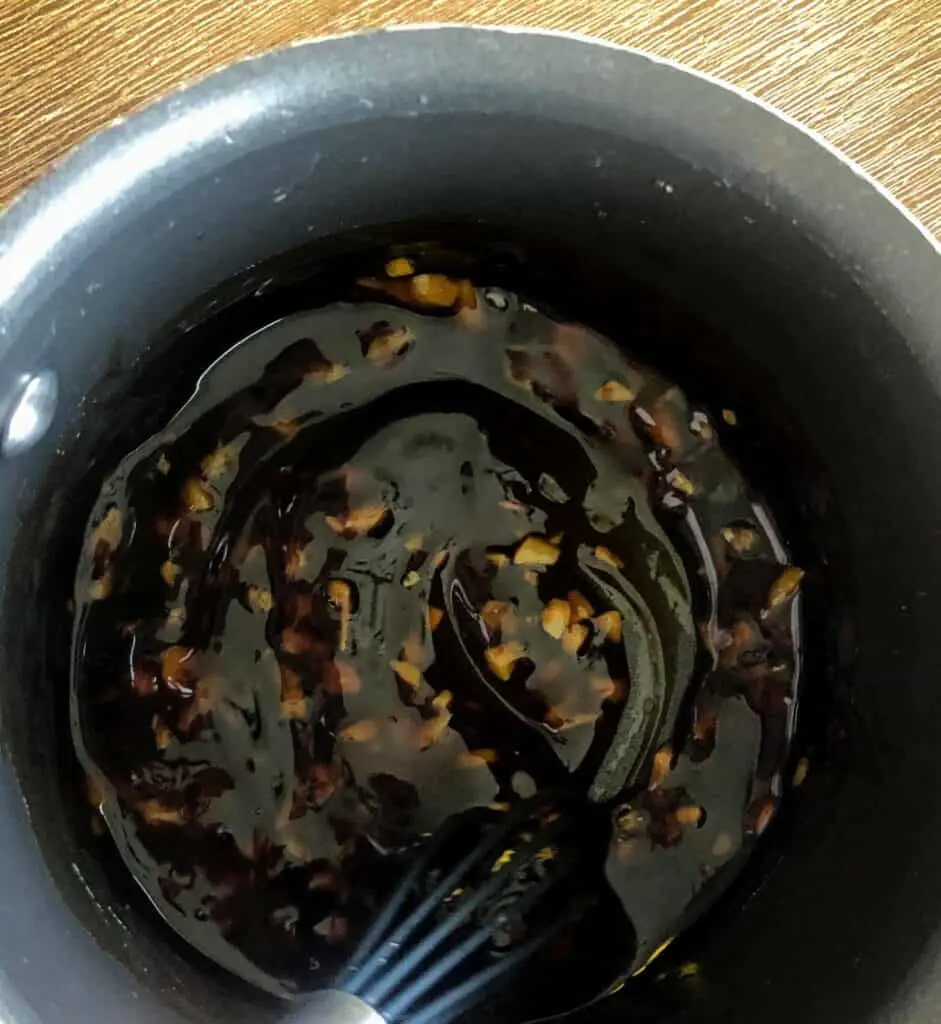 In a pot over medium heat, combine the ingredients for the marinade and bring to a simmer. Whisk often and continue cooking until the marinade has thickened, about 5 minutes. 
Set aside to cool. 
how to: Prepare chicken for kebabs
To maximize the exposure and benefits of the marinade, we want to increase the surface area of the chicken.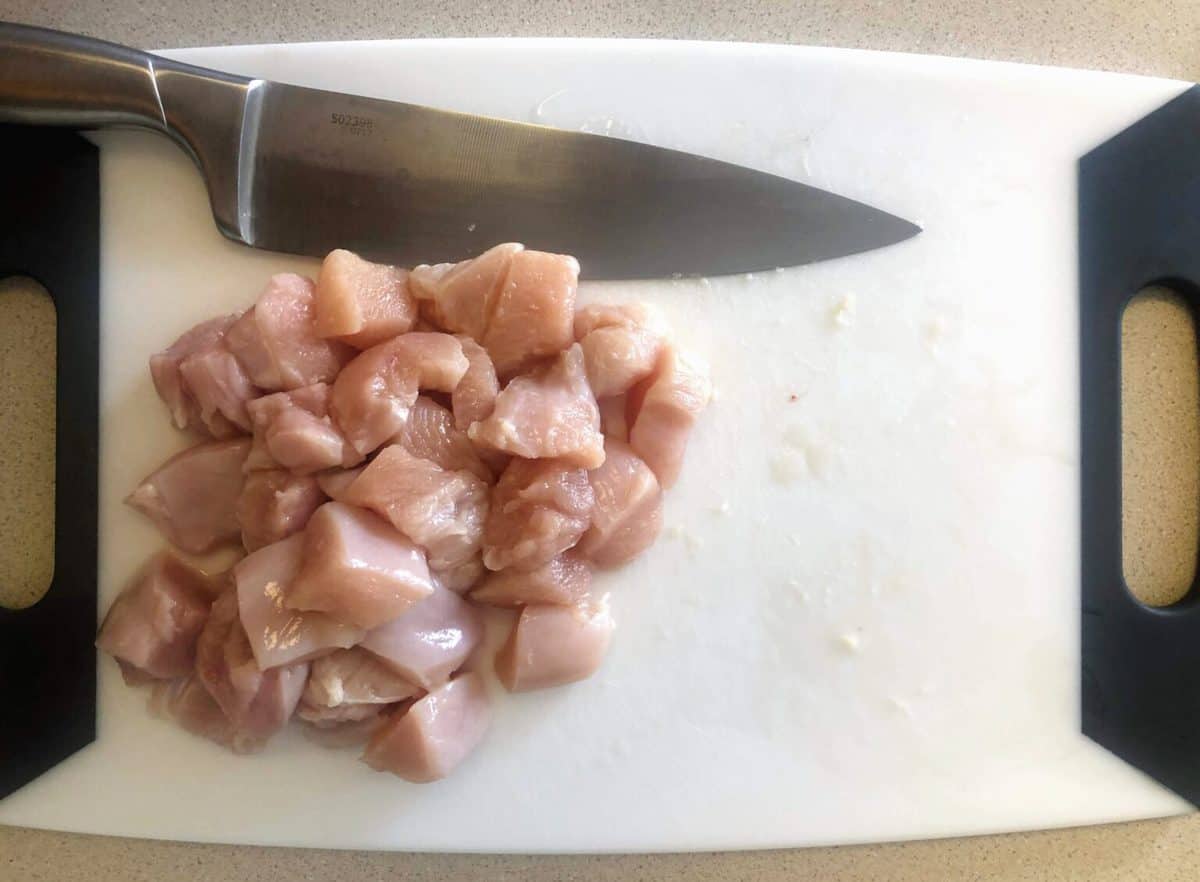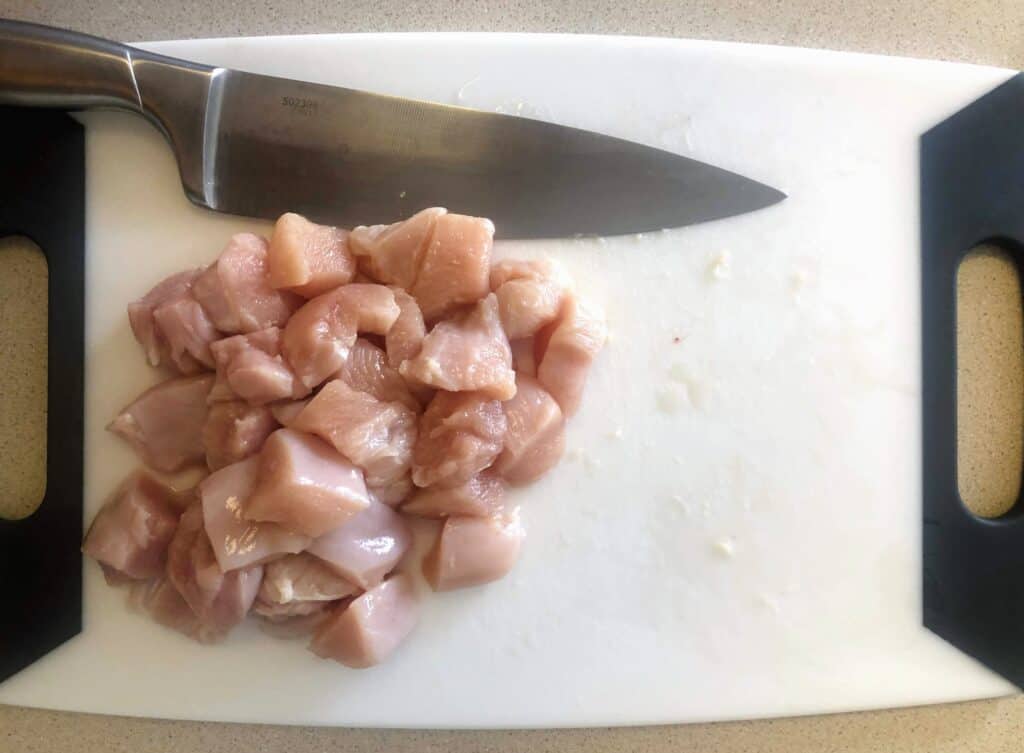 Start by cutting the chicken breasts into even, bite-sized pieces.
Even sized pieces means the chicken will cook evenly, and bite-sized pieces are perfect for the handheld kebabs.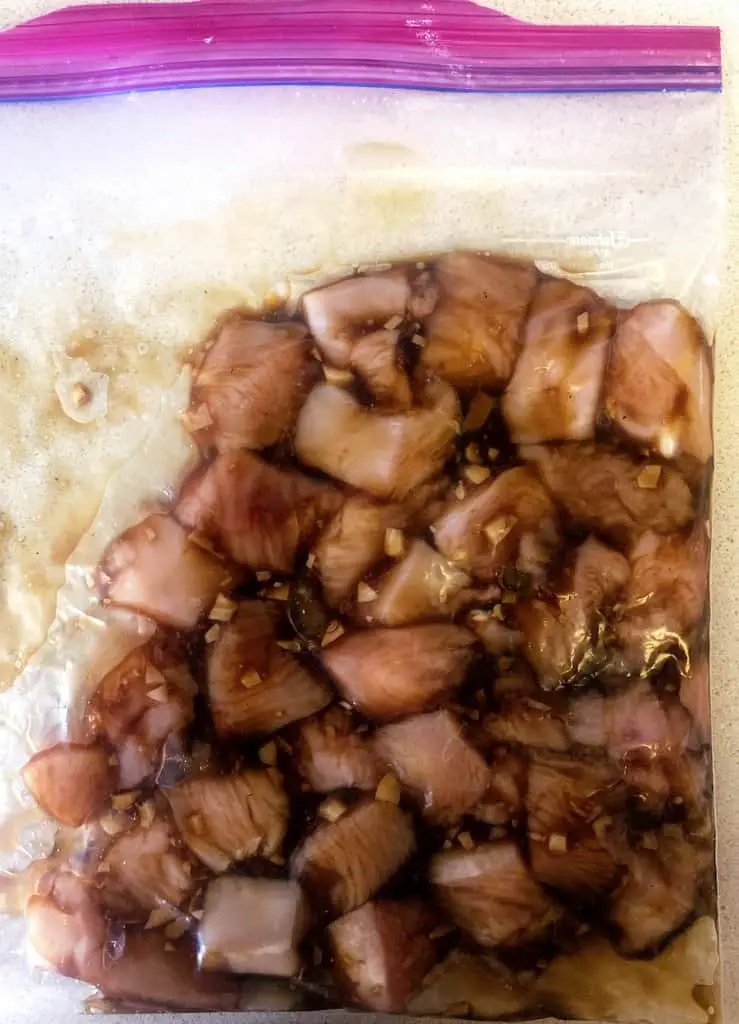 Place the chicken and half of the sauce in a storage bag and keep in the refrigerator for 30 minutes to an hour. These smaller pieces do not need as long to soak up the marinade (compared to whole chicken breasts that need upwards of 2 hours).
Reserve the remaining half of the sauce to pour over the kebabs before cooking.
how to: prepare the produce for kebabs
While the chicken is soaking in the marinade, it's time to chop up the pineapple and vegetables and prepare the kebabs!
First, if using wooden skewers,  soak in water for at least 30 minutes to prevent them from burning. This is in important step that should not be skipped.
I find that the vegetables that work best in this meal are green bell peppers, mushrooms, and red onions.
You can mix and match with other vegetables you prefer or have available.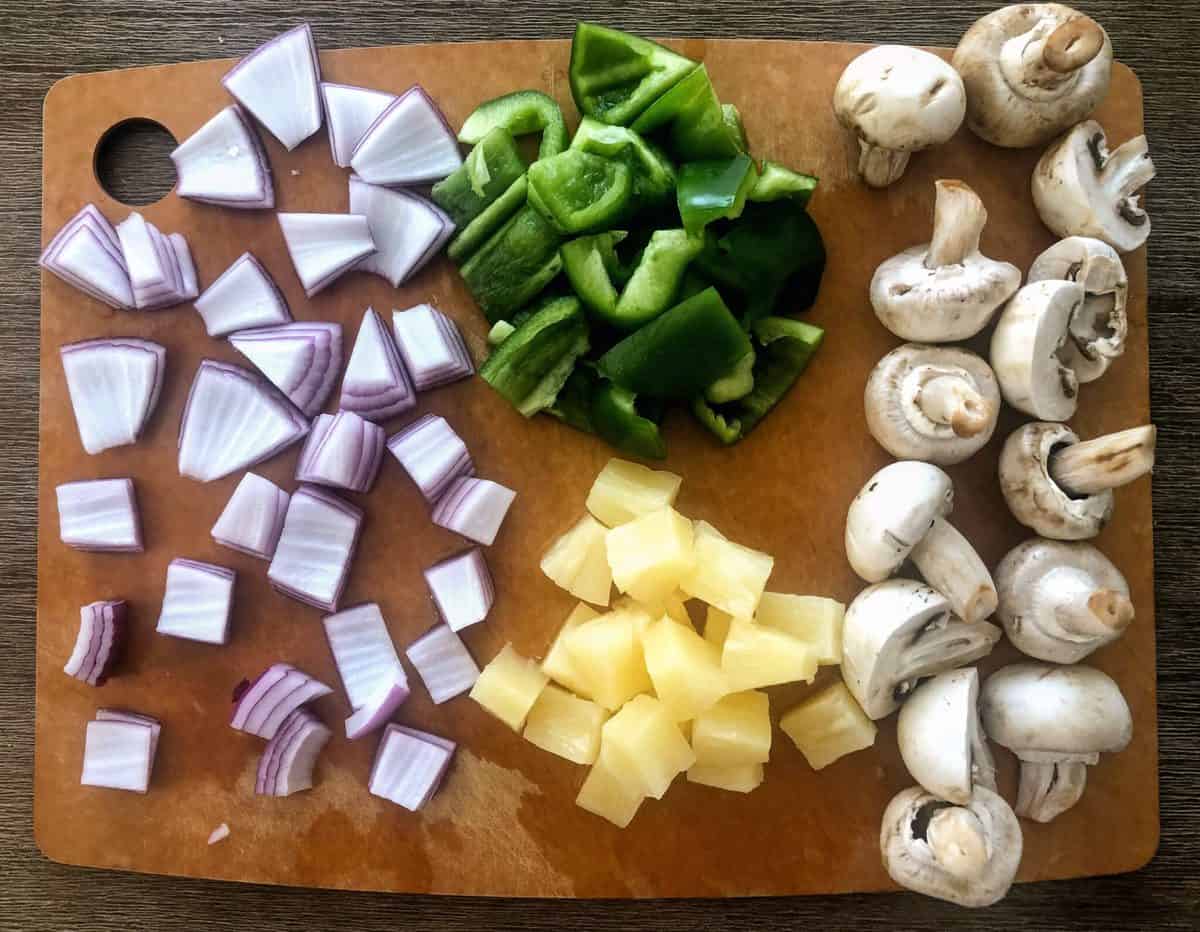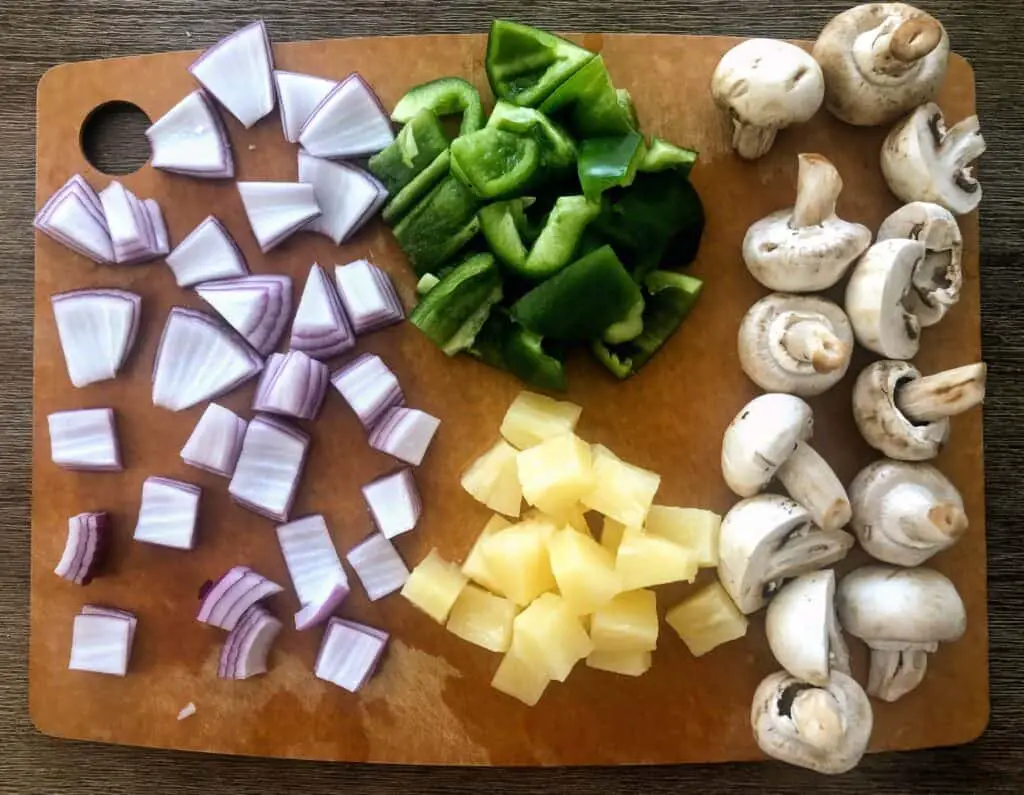 Chop the vegetables and pineapple into bite sized pieces to easily thread onto the skewers.
Toss in a bowl with olive oil until coated.
how to: bake hawaiian chicken kebabs
After the skewers have been soaking in the water and the chicken has been soaking in the marinade, it's time for the fun part: threading the food onto the skewers!
Mix and match the chicken, pineapple, and vegetables to create beautifully colored kebabs.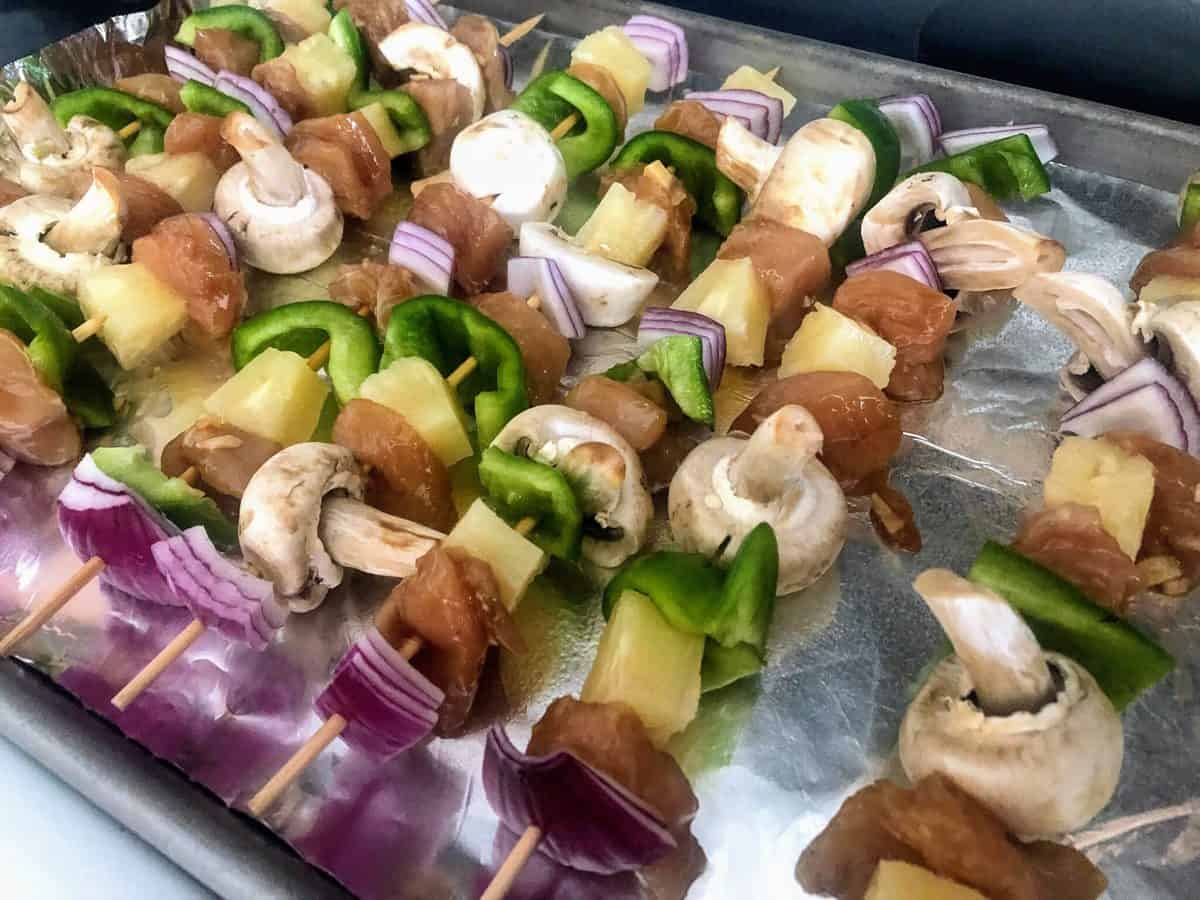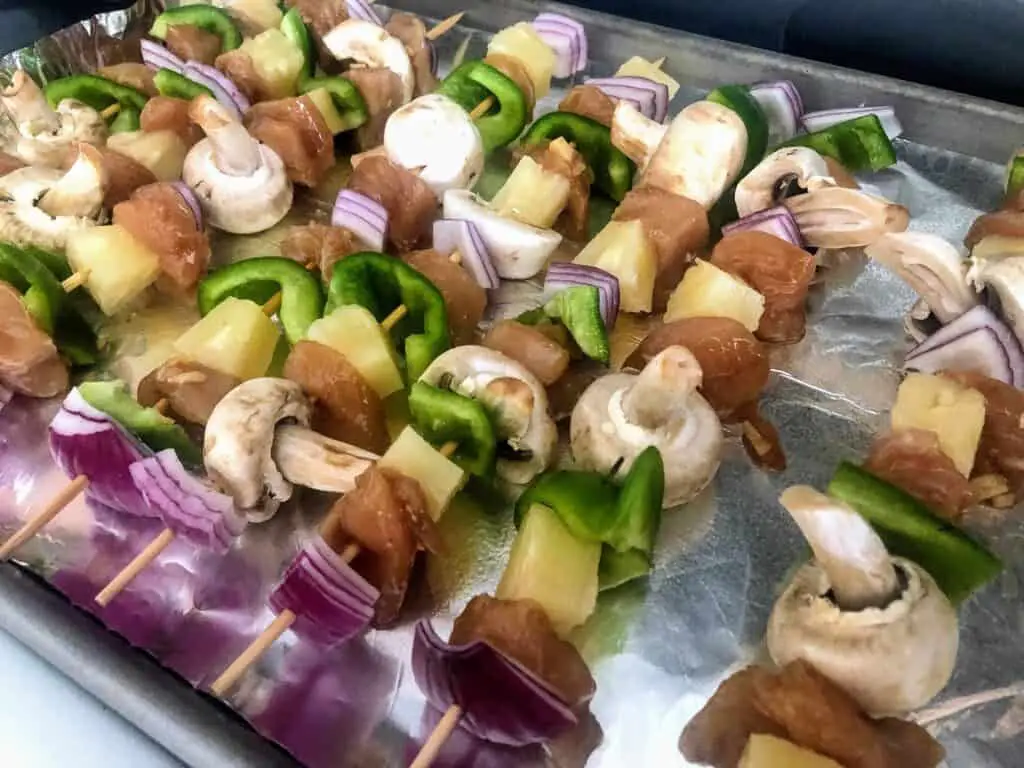 Lay on a lined baking sheet and broil for 5 minutes.
Flip the skewers, drizzle with the reserved sauce, and continue broiling for 5 minutes or until the chicken is fully cooked (165 degrees internally).
Ingredients Needed
Materials Needed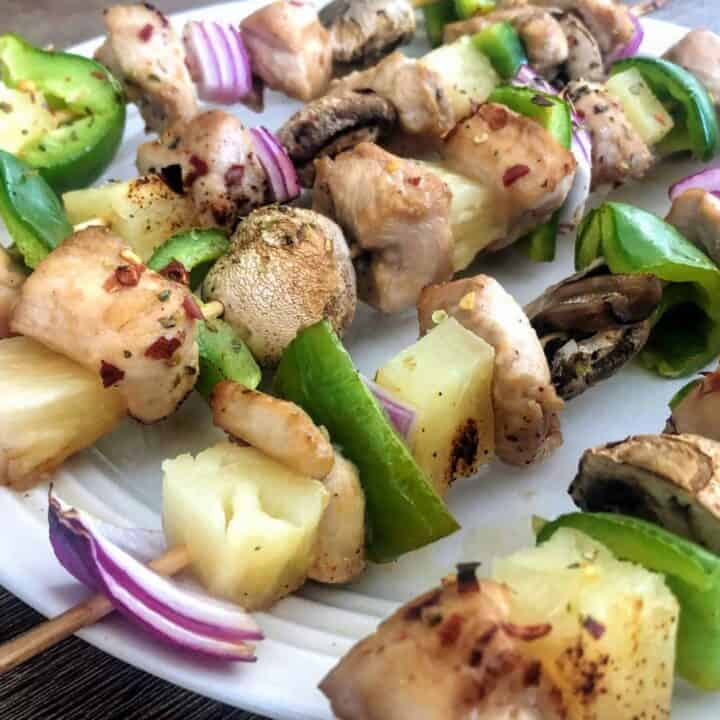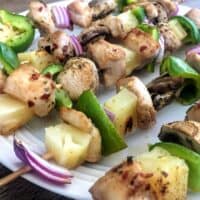 Baked Hawaiian Chicken Kebabs
Kebabs stacked high with soy sauce marinated chicken, delectable veggies, and tropical pineapple.
Print
Pin
Rate
Ingredients
Marinade/Sauce
1/3

cup

soy sauce

1/4

cup

pineapple juice

1/4

cup

honey

1

tbsp

sesame oil

3-4

cloves

garlic

diced small

2

tbsp

red pepper flakes
Kebabs
2

chicken breasts

cubed

1-2

bell peppers

1-inch pieces

1/2

red onion

1-inch pieces

16

oz

mushrooms

1 package

16

oz

pineapple

1/2 fresh pineapple, 1-inch pieces

2

tbsp

olive oil
Instructions
Heat a saucepan over medium heat. Combine the soy sauce, pineapple juice, sesame oil, honey, garlic, and red pepper flakes. Simmer until thick, about 5 minutes. Set aside to cool.

For at least 30 minutes, soak wooden skewers in water (if using) and soak chicken in half of the sauce. Reserve the other half.

Toss the vegetables in olive oil. Thread chicken, pineapple, and vegetables on skewers.

Broil for 5 minutes. Flip, drizzle the reserved sauce, and continue broiling for 5 minutes or until the chicken is cooked through.
Pin me!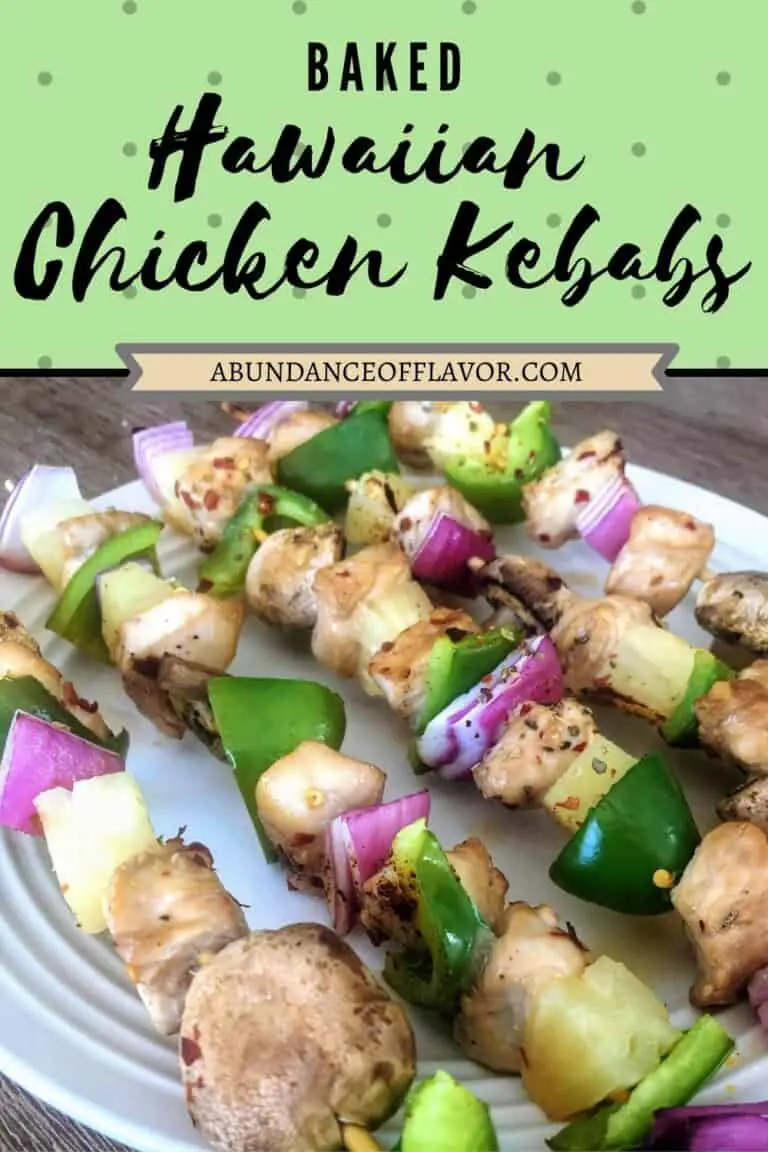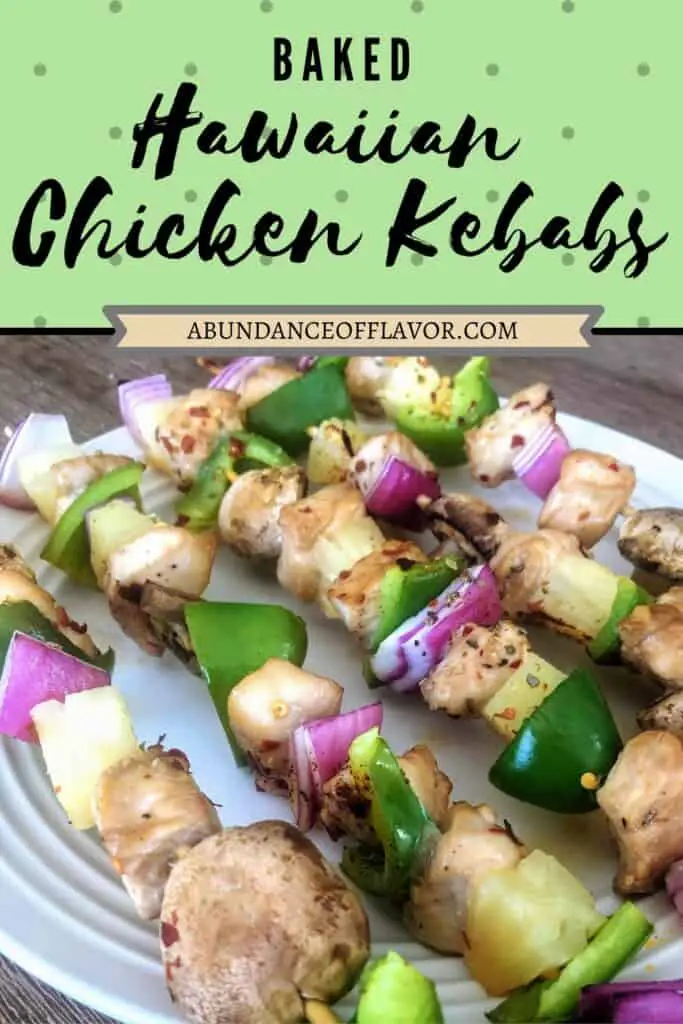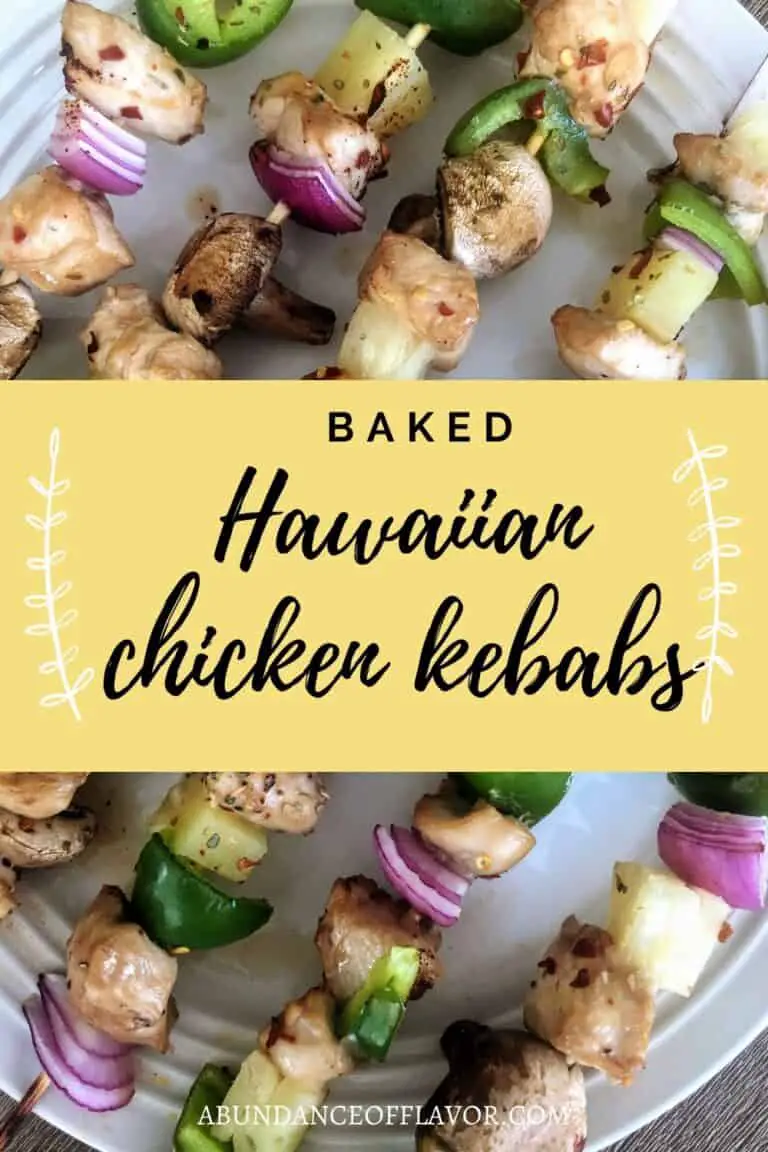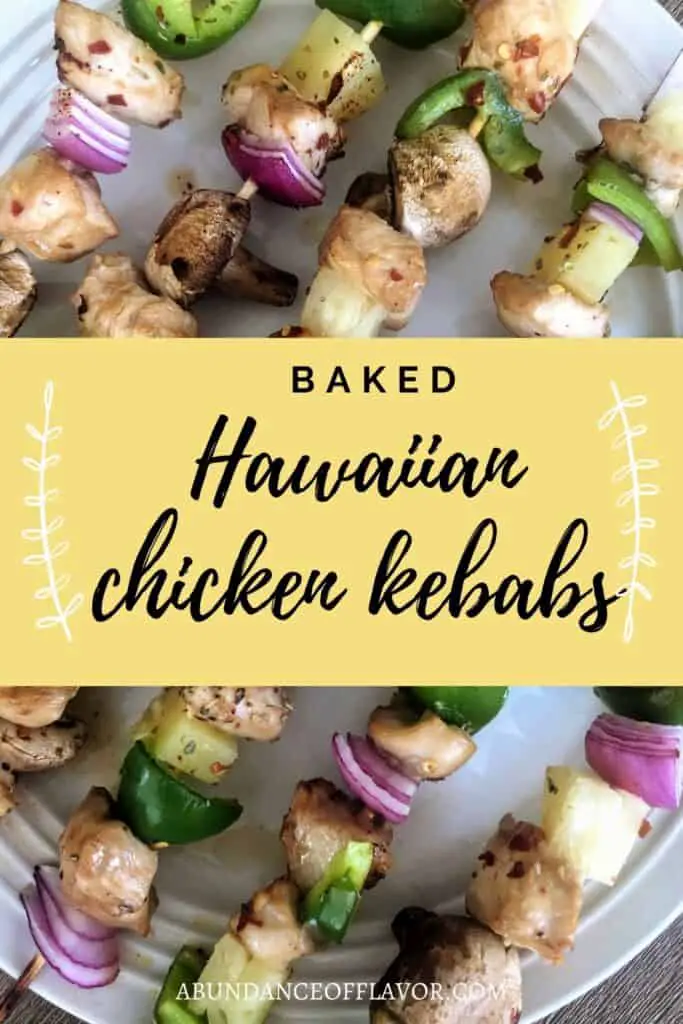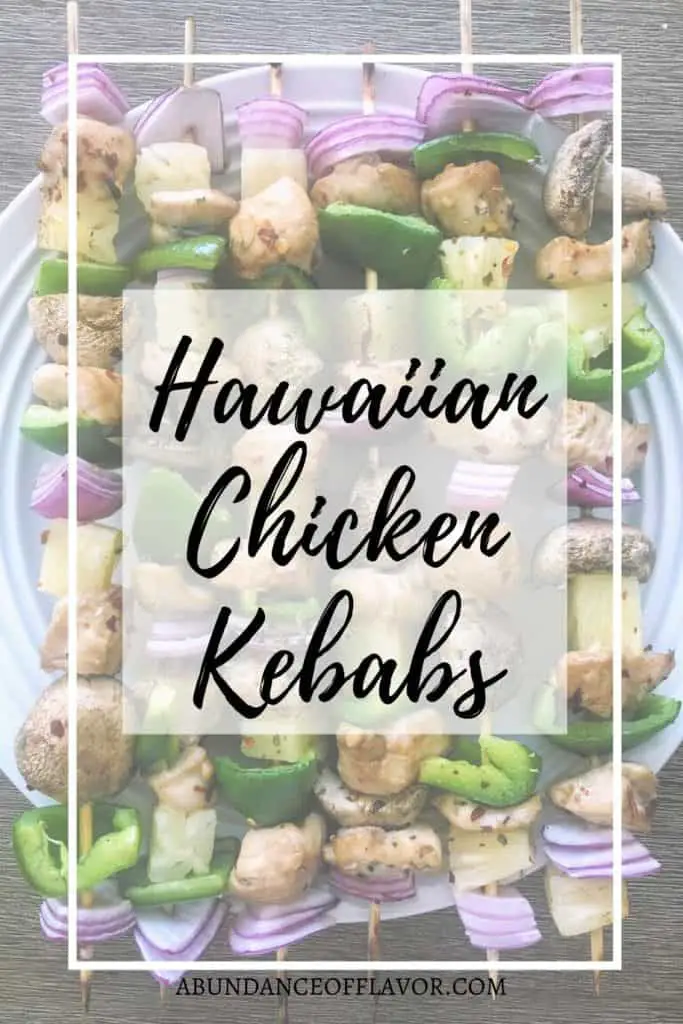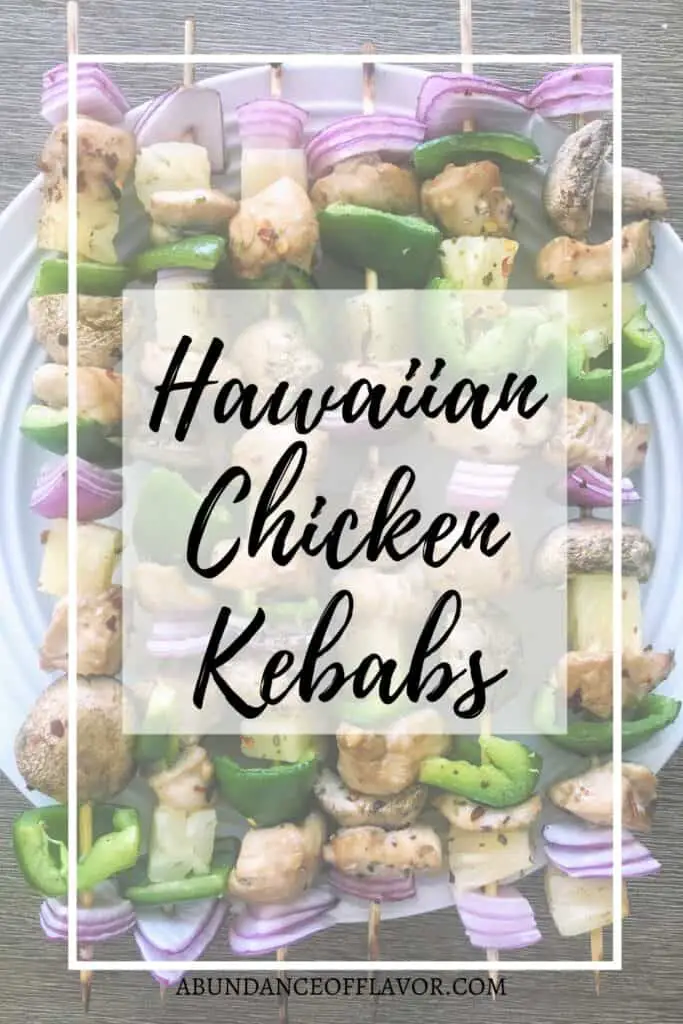 What are your favorite recipes that use pineapple? Just fyi, in the big pizza debate I'm a BIG proponent of pineapple on pizza 😉
SIGNATURE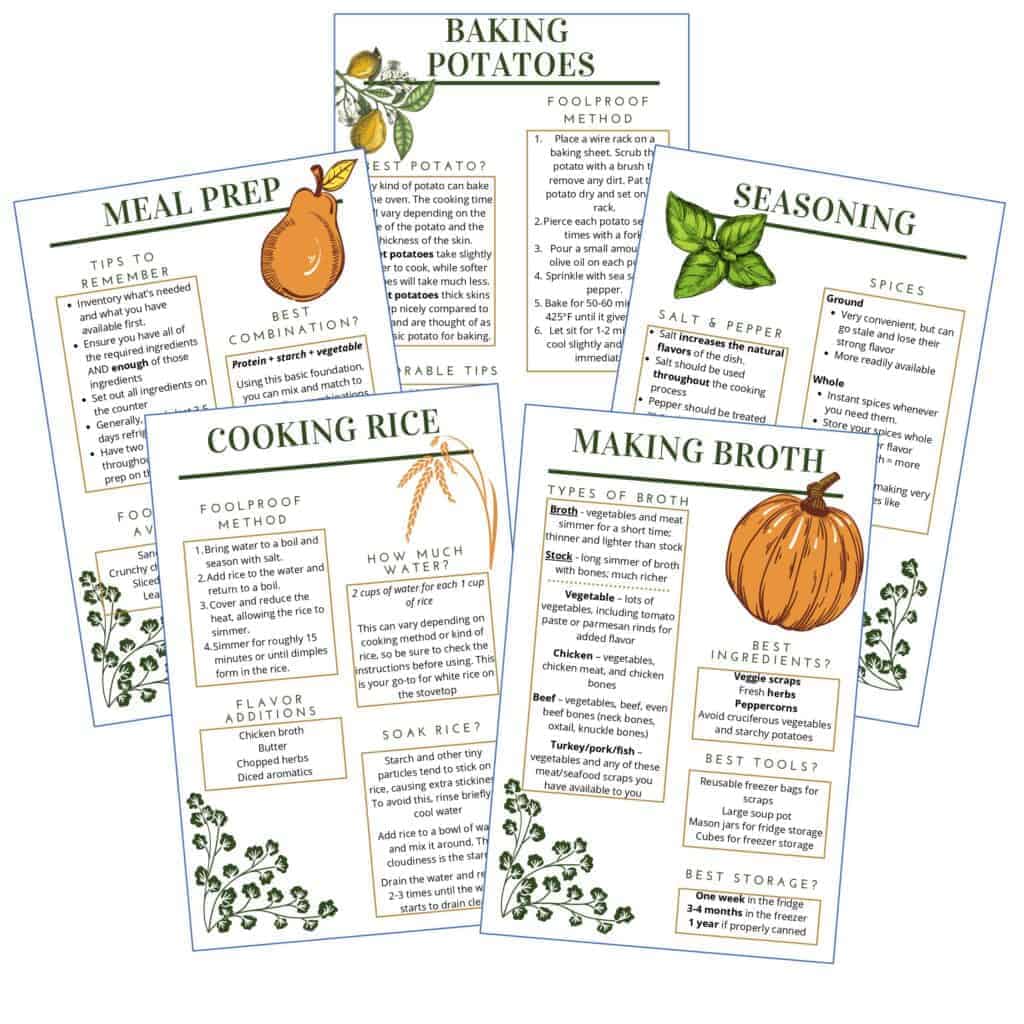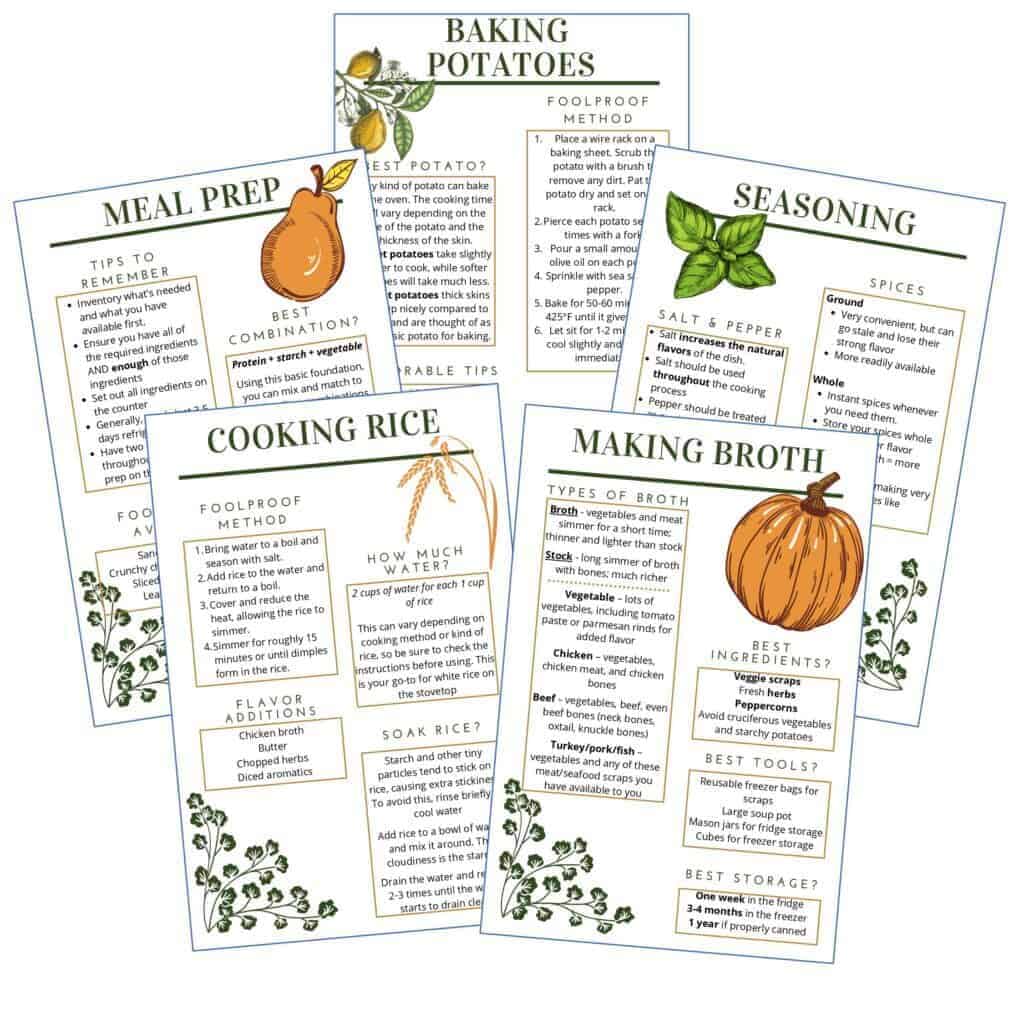 Get your $1 worksheets today!
Related Posts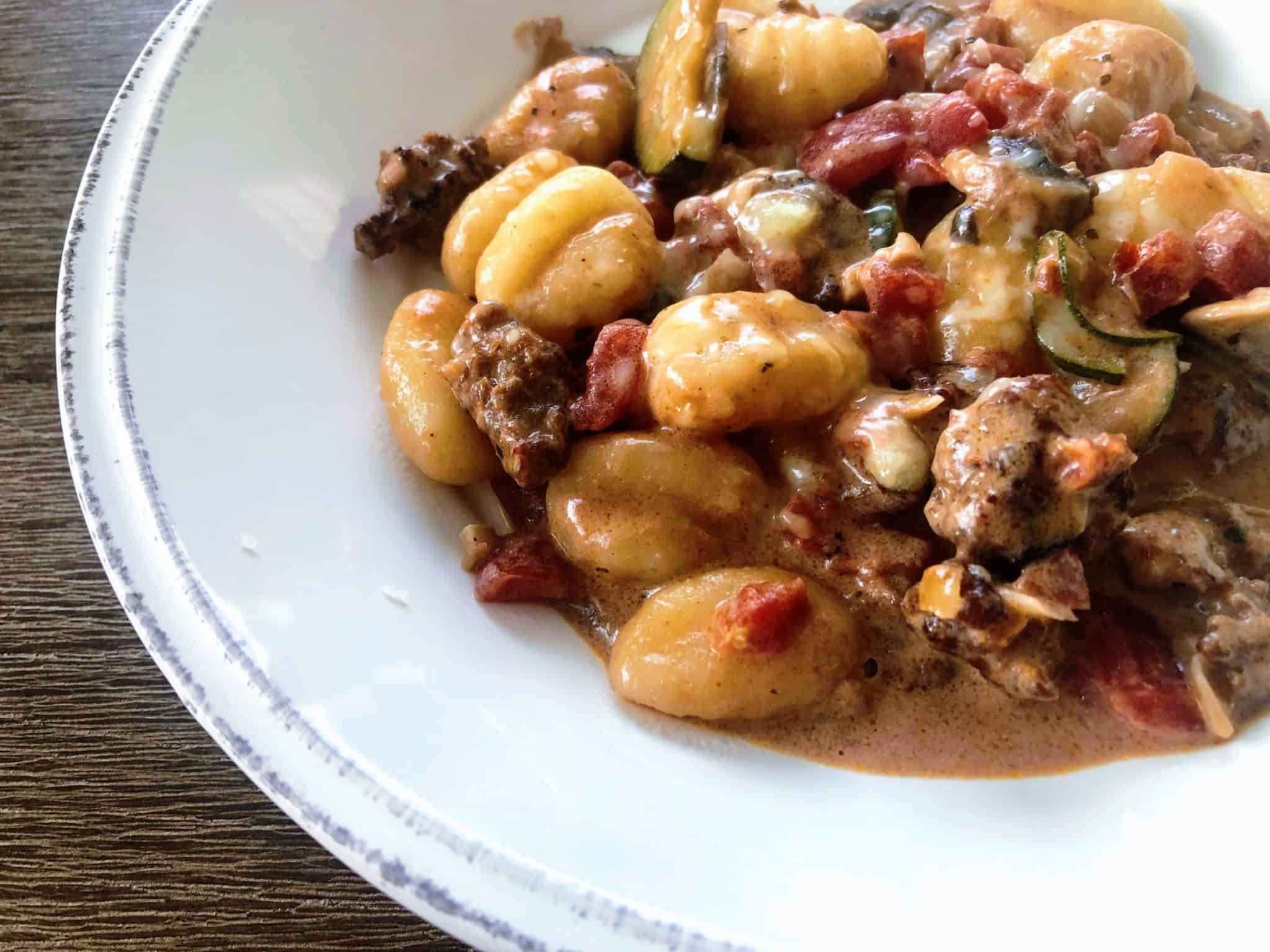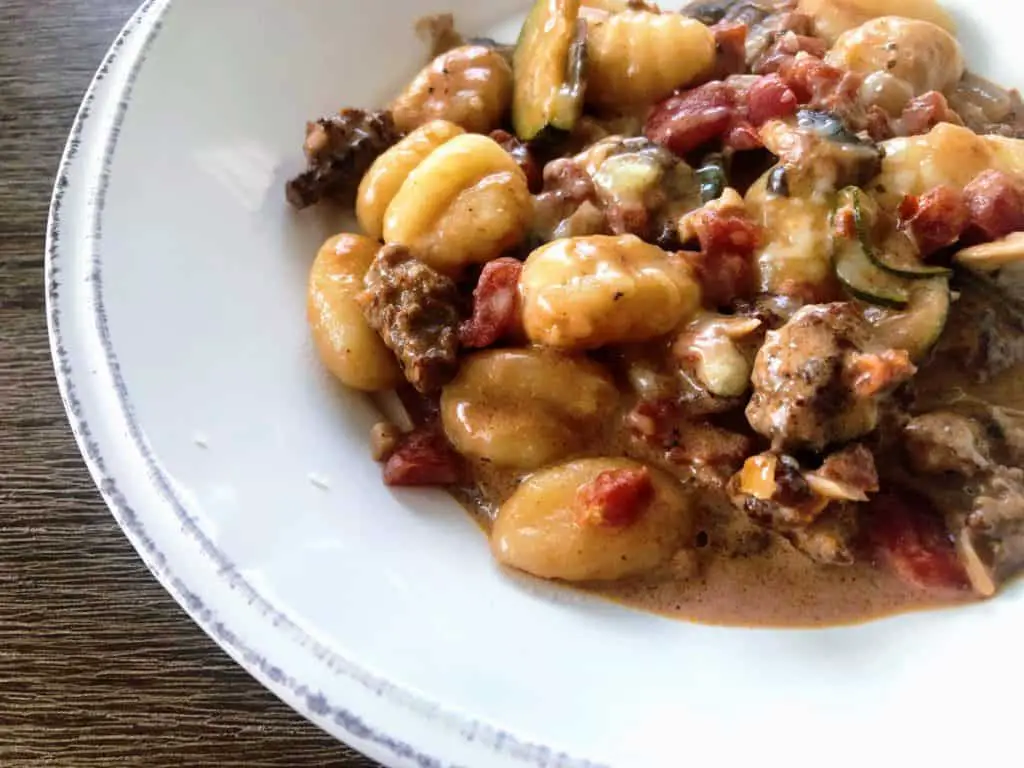 An easy Italian recipe complete in under an hour. This one pan italian sausage and gnocchi recipe will surely satisfy your Italian food cravings.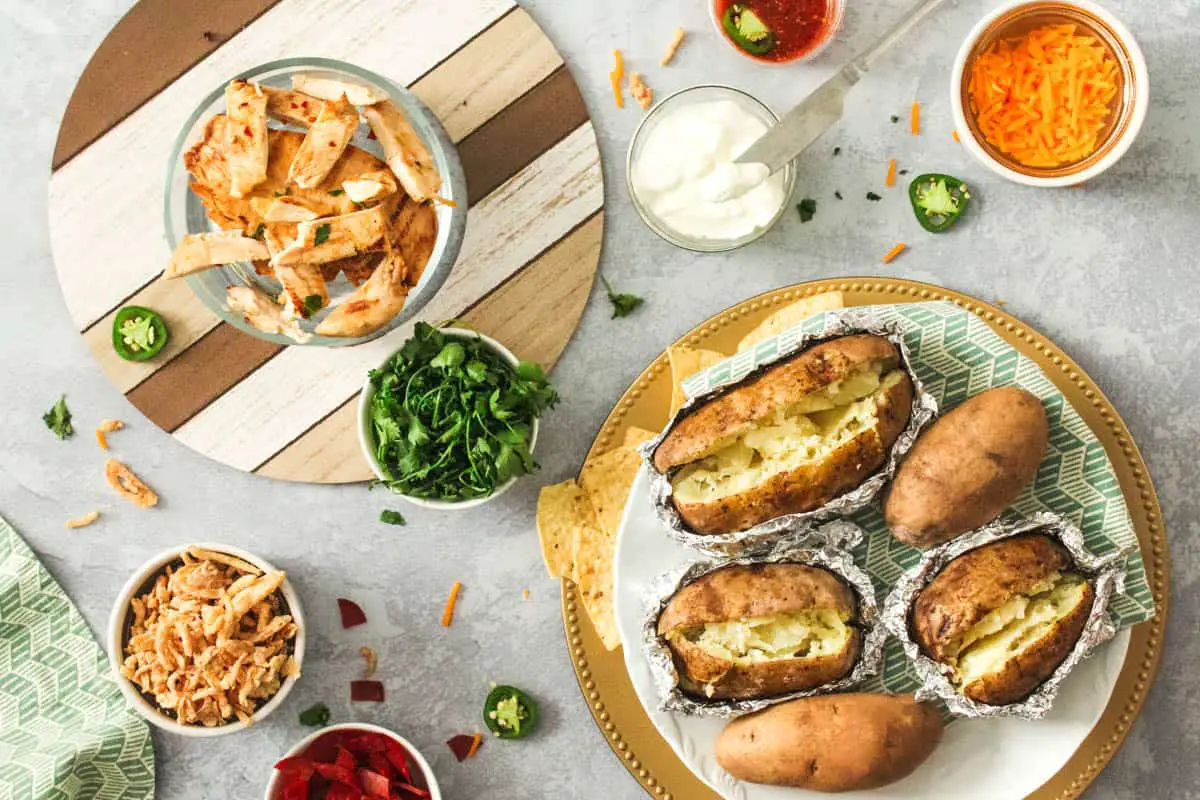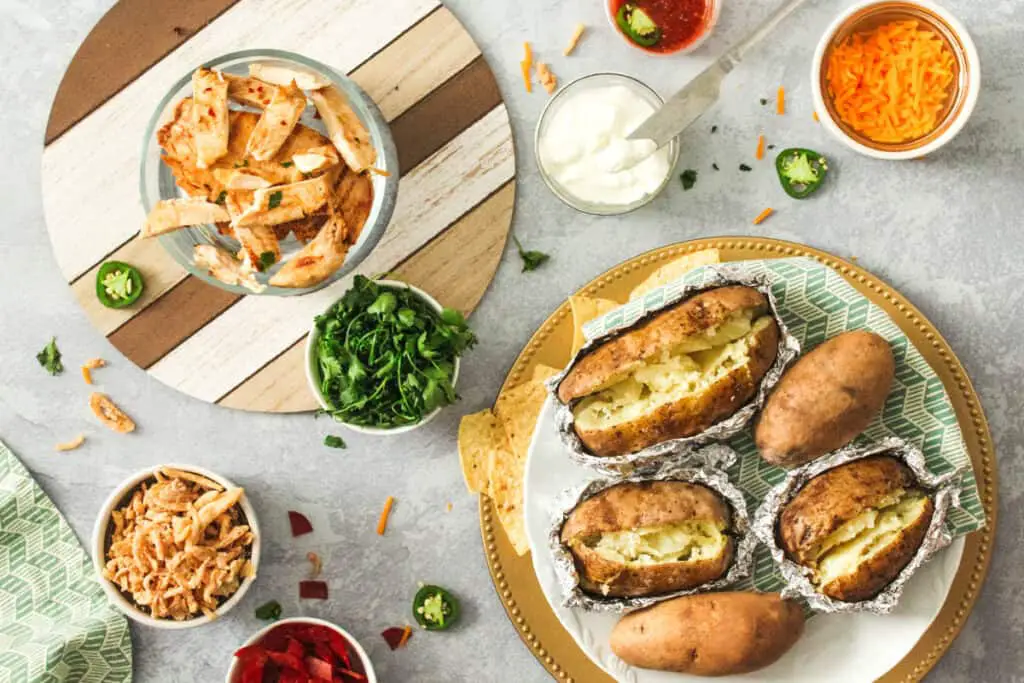 Slow Cooker Ultimate Baked Potato Bar allows for a unique DIY dinner experience and takes hands-off cooking to the next level!