Marinades are surefire ways to elevate the flavor of your food to the next level. Marinating meat can add a bold kick to your dish with only a few simple ingredients. Ditch the store-bought sauces and start crafting your own at home in minutes!
This post is part of our Basic Cooking Skills series. Each week we will be doing a deep-dive into one basic cooking skill and a brand new recipe to accompany it to practice that newfound skill. Check back throughout the series for updates and new posts.
What does it mean to marinate meat?
Marinating is the process of soaking food in a liquid mixture. The goal of marinating meat is to increase the flavor and tenderness of food.
It can often be thought of as the first step of the cooking process. Meat marinades shorten the cooking time needed by beginning to break down some of the tough proteins that usually aren't broken down until placed over heat. 
Decreased time over heat = increased moisture content, creating even juicer and flavorful meat.
So while marinades may take a little more forethought on your part, they can definitely save you time in the kitchen and are very worthwhile!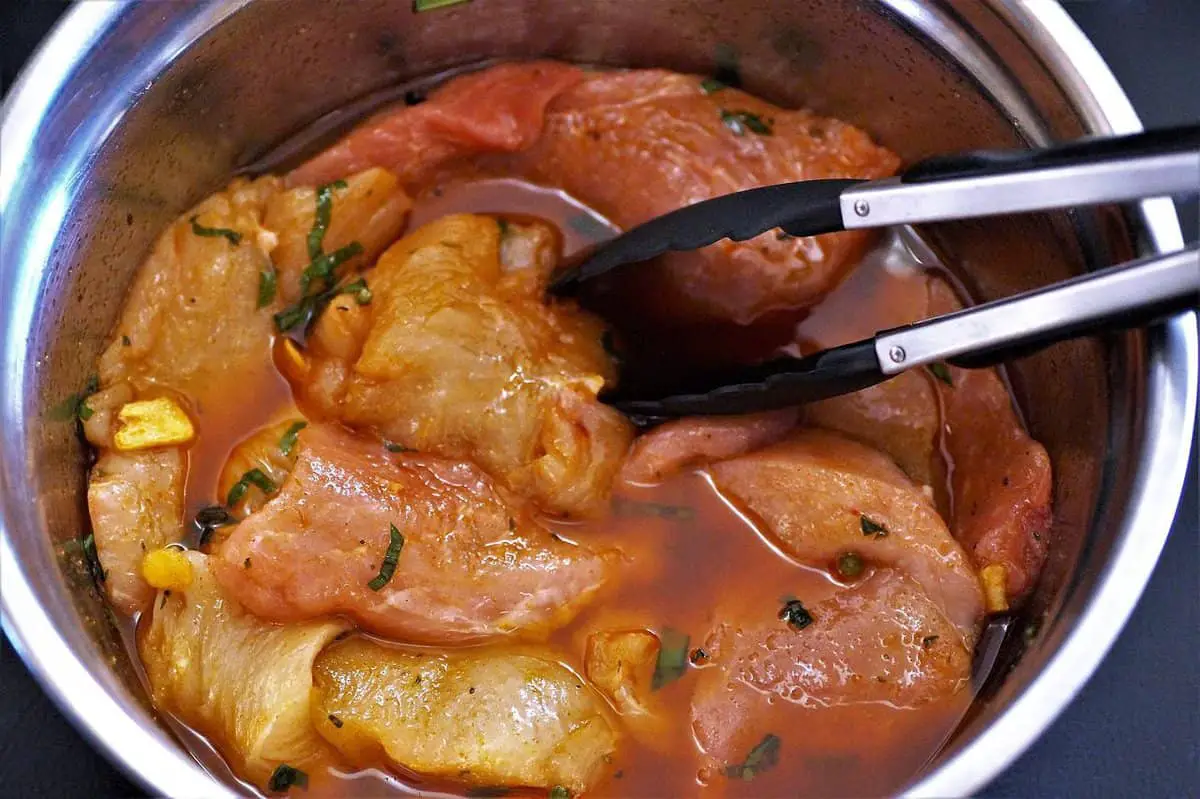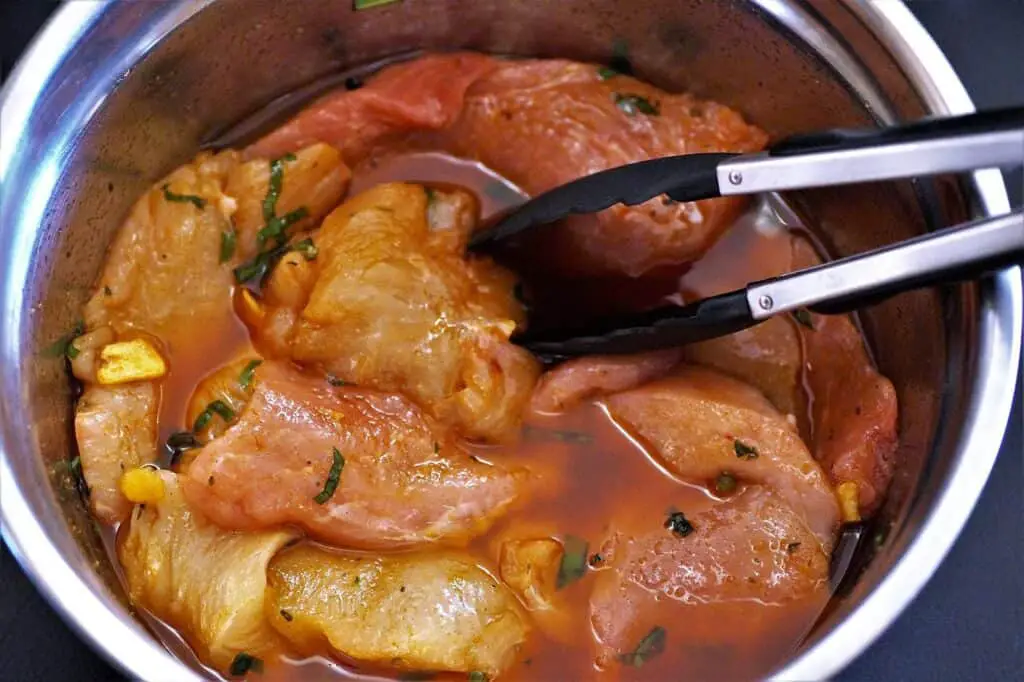 Benefits of marinating meat
An exceptional marinade will do 2 things: increase the flavor and tenderize the meat.
4 Elements of Cooking taught us that acid greatly affects the texture of food. Ingredients such as citrus, vinegar, or buttermilk are vital in tenderizing meat and fish.
Soaking the meat in liquids for an extended period of time really locks in the moisture so the meat won't be as likely to dry out when it's cooked.
In addition to that, marinades themselves can be customized to different cuisines and LOADED with delicious flavors! Spicy, sweet, savory, and bitter are just a few of the diverse tastes you can incorporate into your meal with a marinade.
Marinating Guide
Best ingredients for a marinade
A typical marinade contains the following: an acid, fats, salt, and seasoning.
Acid – the key to tenderness! Acids kickstarts the cooking process, breaking down surface proteins and adding sharp flavor.

Examples: citrus juice, vinegar, wine

Fat – and lots of it! Fat helps the meat maintain its moisture content and balances out the harshness of the acid.

Examples: cooking oils, mayonnaise, yogurt

Salt – more than just a flavor booster. Salt draws out juice from inside the meat, forming a delicious brine on the surface.

Examples: sea salt, soy sauce, miso

Seasoning – here's where the customization kicks in! Endless amounts of herbs and spices can be added to create practically any flavor profile you desire. 

Examples: ginger, garlic, pepper, basil, thyme, curry paste, sauces, and more
Materials Needed
Best amount of time to marinate
Time is an important factor for a perfect marinade. Meat needs time to soak in the marinade to allow the flavors to transfer and the meat to become tender. At the minimum, 30 minutes will do the trick but if you can plan ahead enough, longer is usually better.
Take heed that marinades with LOTS of acid can have the reverse effect and toughen meat with increased time, so I tend to keep the acid content low or soak the meat for shorter periods of time.
Chicken

A whole chicken should marinate in your fridge for up to 24 hours before cooking. These marinades can be simple, just salt or salt and buttermilk, but are complete game changers.
Chicken breasts should marinate for 2-4 hours, but can last in your fridge overnight. 

Pork

Tougher or larger cuts of pork can be marinated for upwards of 8 – 10 hours, with whole shoulders needing up to 24 hours. 
Already tender loins of pork chops should marinate for 2-4 hours.

Beef

For tougher cuts of steak, marinate for up to 24 hours to tenderize the meat. 
High quality cuts of steak are tender and flavorful at purchase and typically do not need the benefits of a marinade.

Seafood

The quickest of all marinades!
Seafood like shrimp or fish should only marinate for 30 minutes. They are very fragile and could start to turn after an hour of soaking.
best way to cook marinated meat
Grilling

The go-to method when using marinades! Grilling has all the right features to cook meat that's been marinated to give you that deep caramelized touch: high temperatures and lots of air flow.

Roasting

Hot oven temps are perfect for increasing the moisture content of smaller pieces of meat that run the risk of drying out, like chicken breasts. Longer roasts work well as long as you are cautious of using ingredients that are likely to burn, such as soy sauce or sugars. 

And sometimes Sauteing 

Marinated meat can definitely be cooked in a skillet on a stove, but just doesn't get that crispy sear that roasting or grilling does.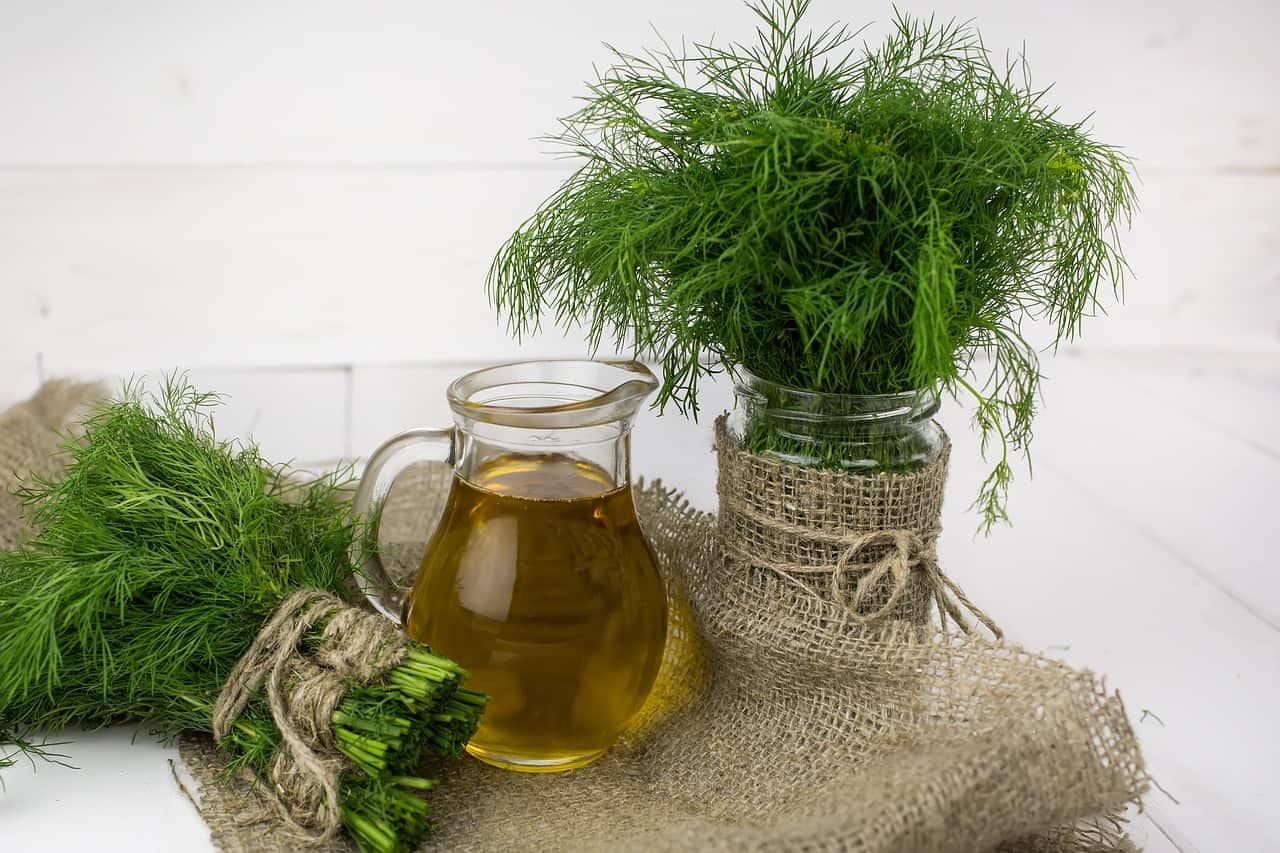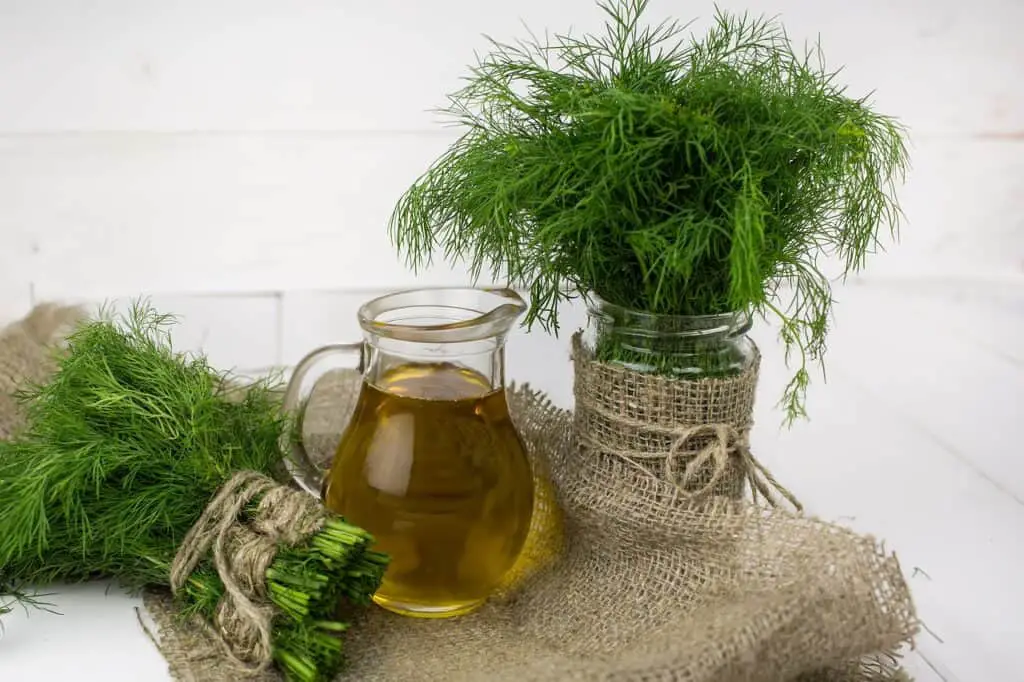 different types of marinades
There are endless combinations of seasonings and spices to use depending on the type of meal you are making. Think garlic, herbs, and peppers.
Italian: white or red wine vinegar, lemon juice, olive oil, salt, mix of oregano/basil/oregano
Japanese: rice wine vinegar, olive oil, soy sauce, ginger
Mexican: lime juice, olive oil, salt, cumin/chili powder/onion powder, garlic, cilantro
Indian: lemon juice, yogurt, salt, garlic, ginger, garam masala
tips for marinating meat
Using marinades before cooking at high temps, such as with grilling, can decrease the amount of carcinogenic chemicals. The jury is still out on exactly WHY this is so but there are lots of fascinating scientific papers on it!
Marination should always occur in the fridge — not at room temperature
Do NOT reuse uncooked marinade. Make a little extra on the side if you're wanting to have a sauce.
Different meats should be marinated for different amounts of time.
More surface area = more flavor. 
The basic makeup of a marinade is 1 part acid, 2 parts fat, with a little salt and seasoning.
Acids can easily overpower the taste, so generally less is more.
Sugars can easily burn so keep a close eye on your meat while cooking.
Chicken/poultry should be used within 2 days of marinating; beef and other meat should be used within 5 days.
Pin me!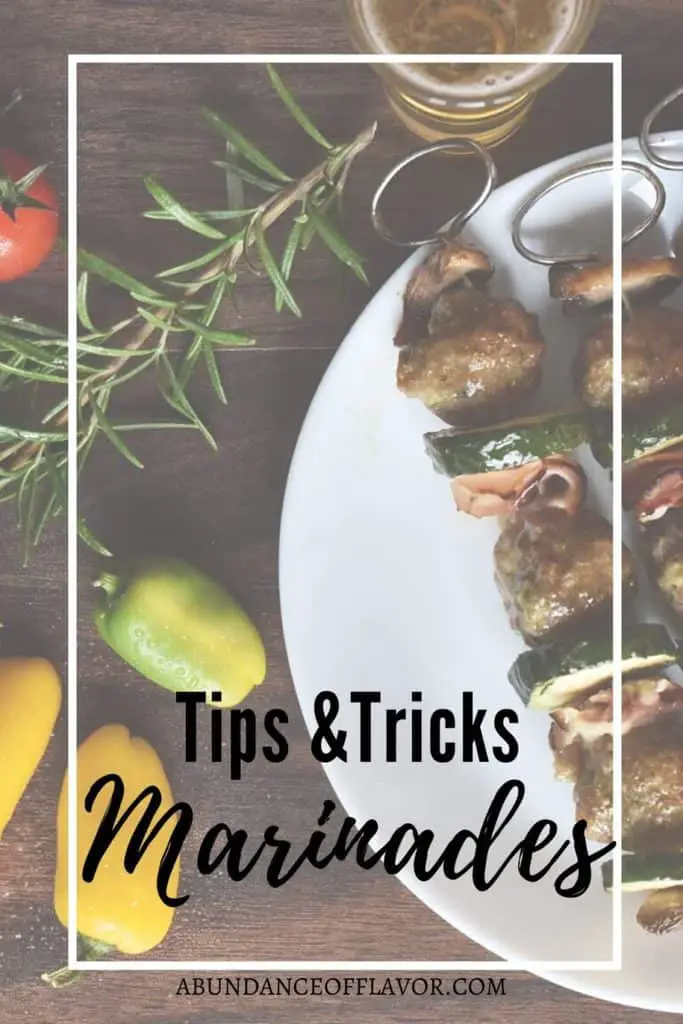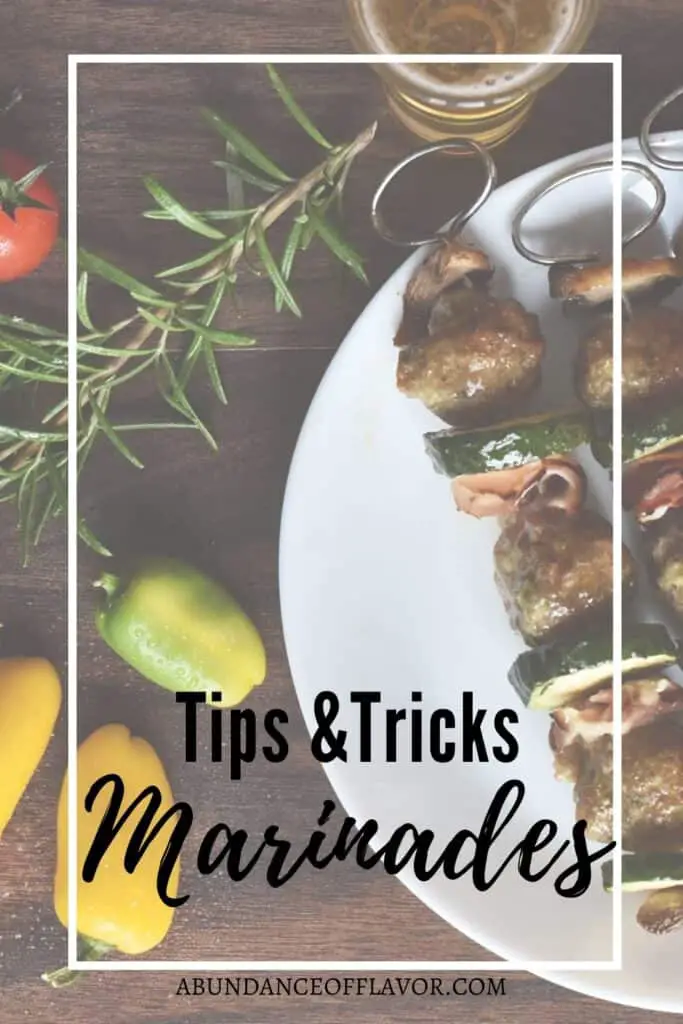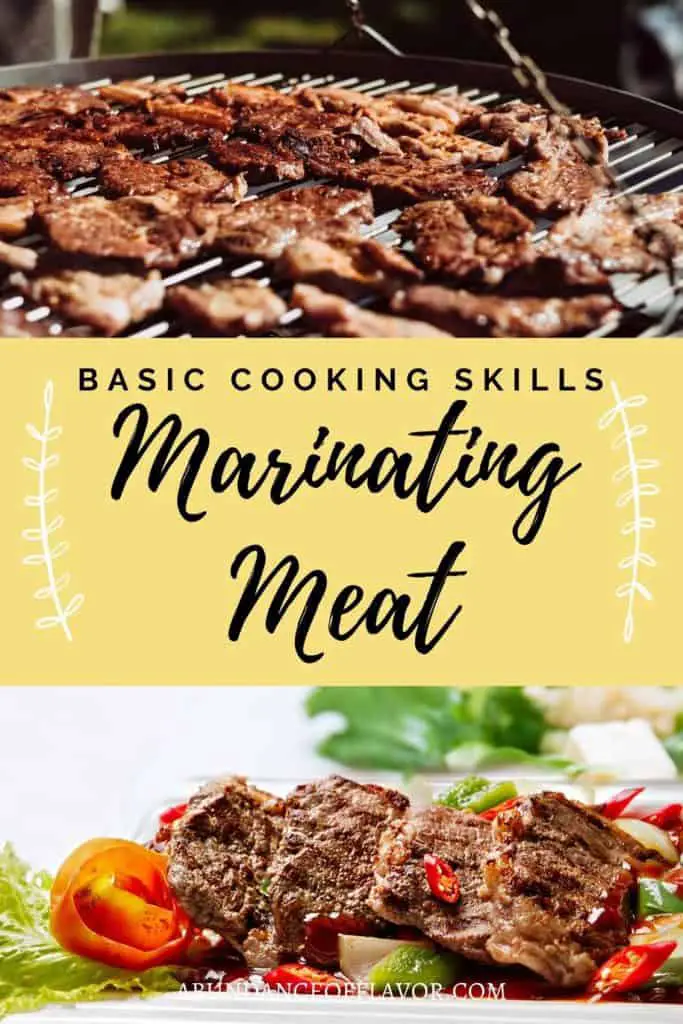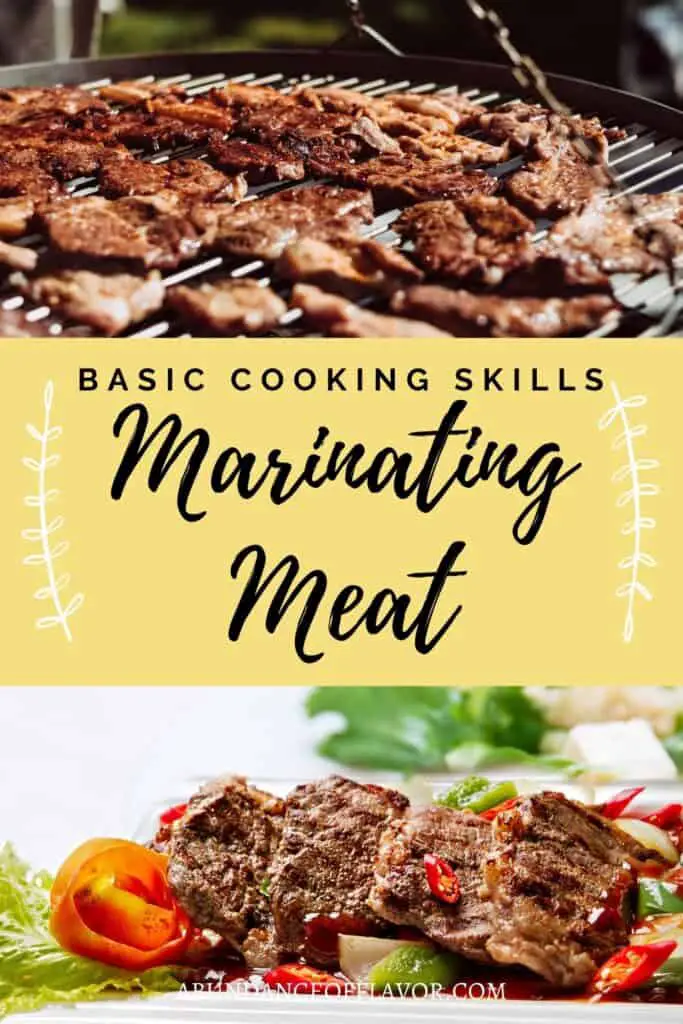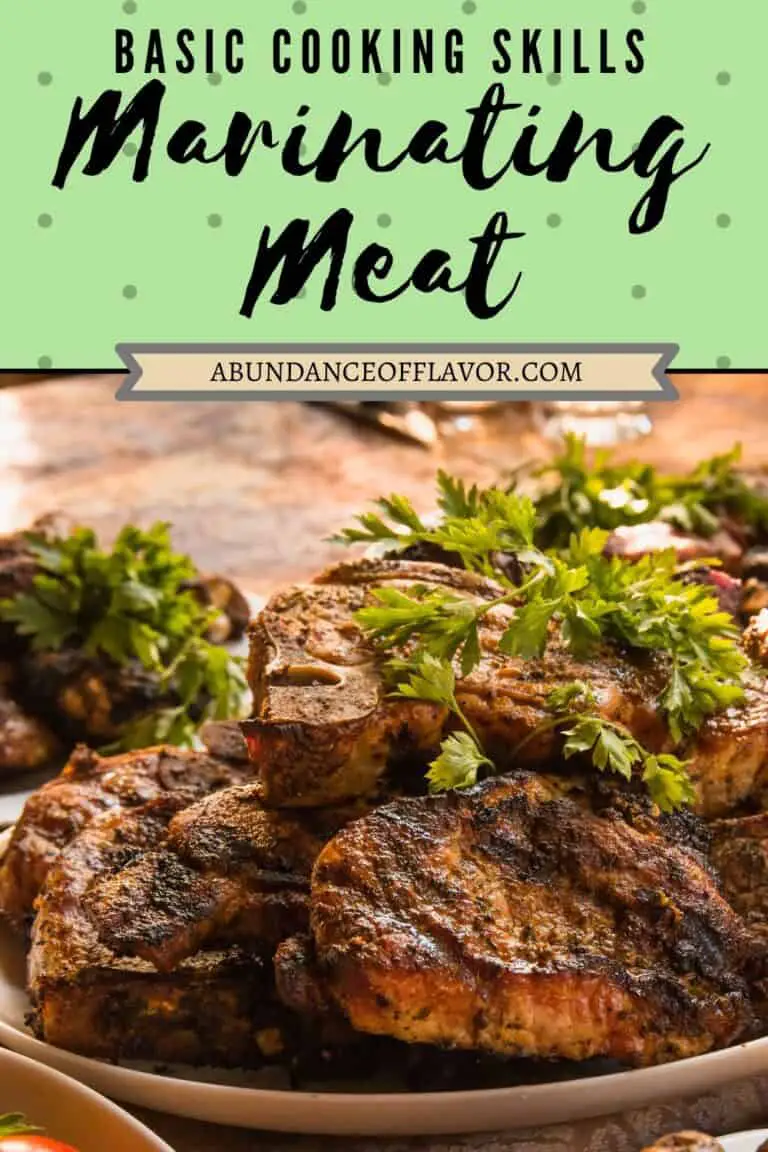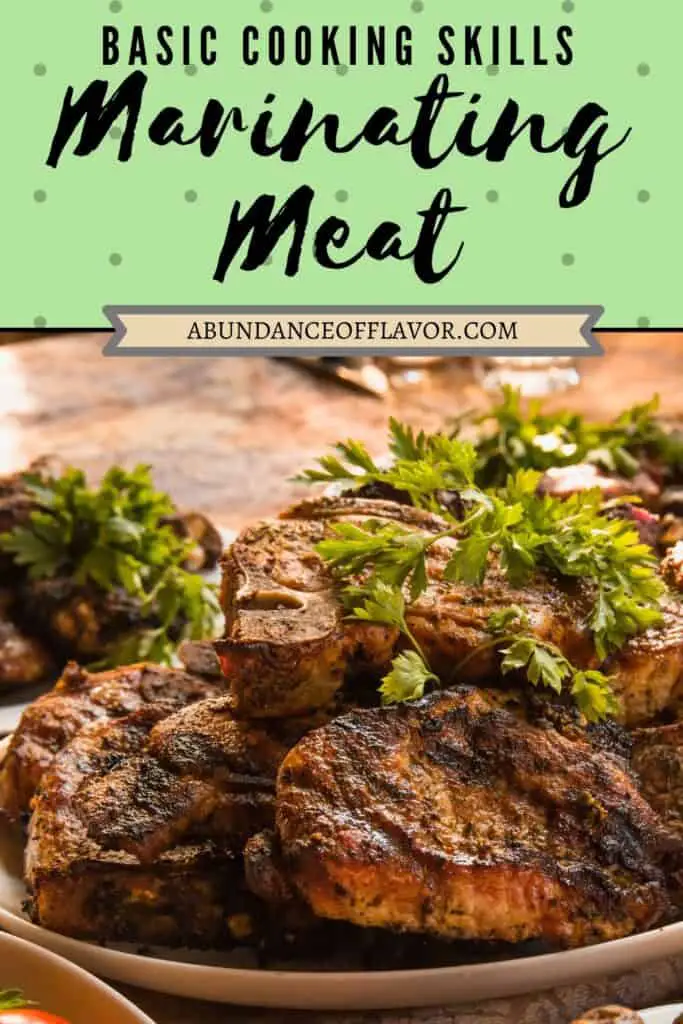 Do you have any favorite marinades to use? Share your ideas in the comments below!
Be on the lookout, this Thursday there's a delicious recipe coming up to try out a Hawaiian marinade!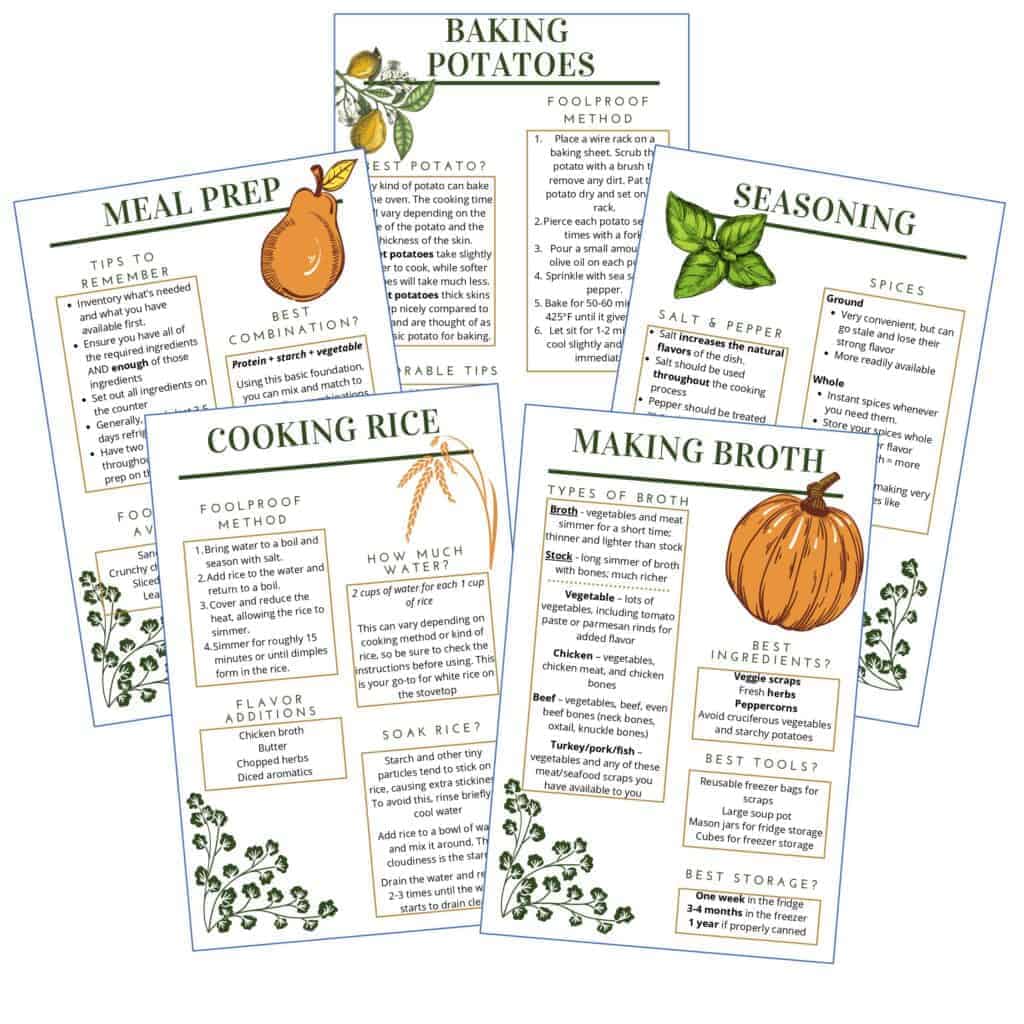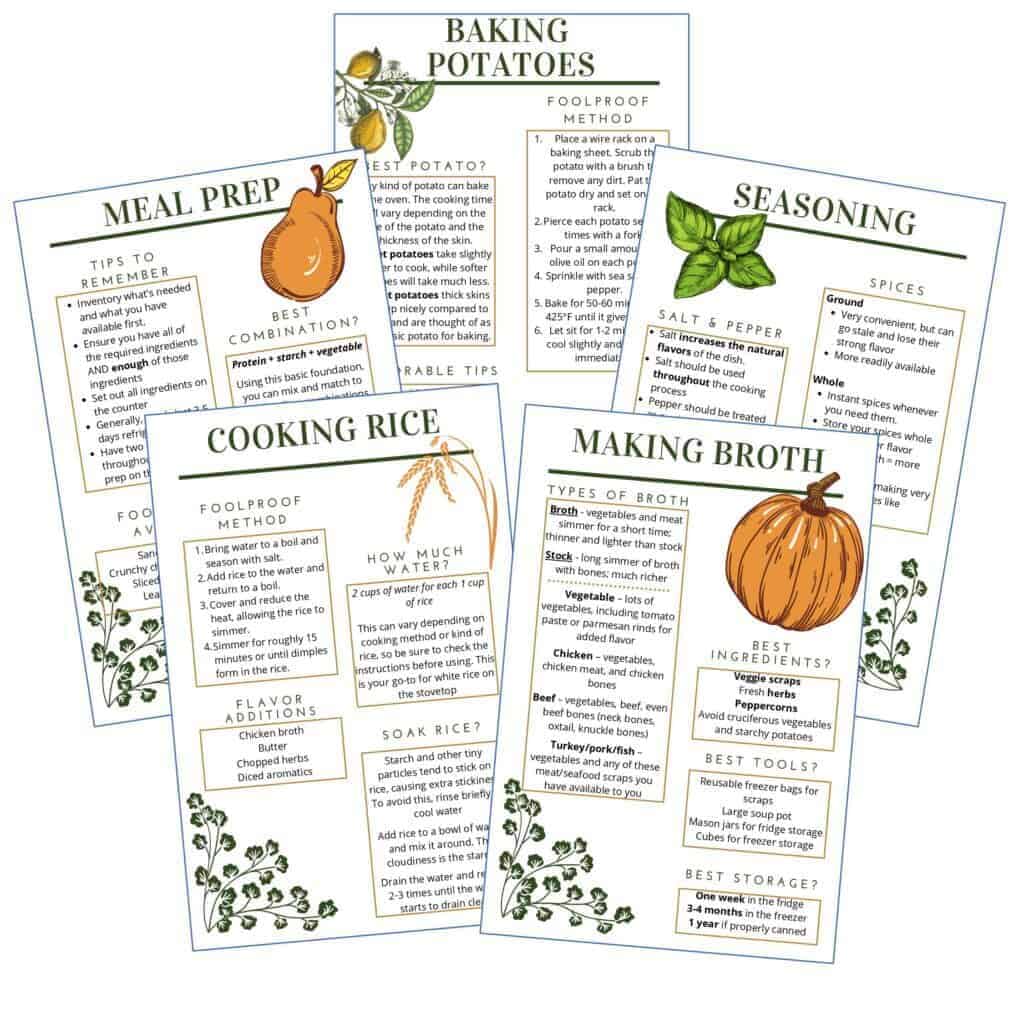 Get your $1 worksheets today!
Related Posts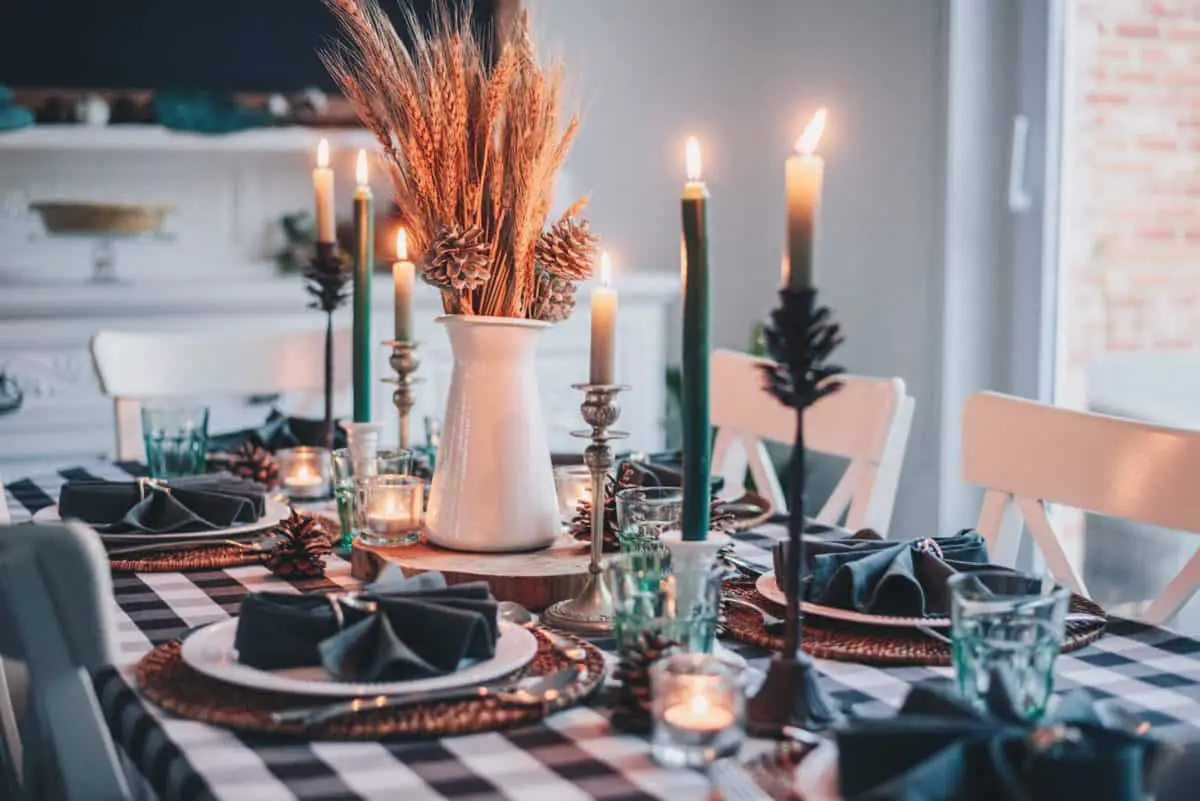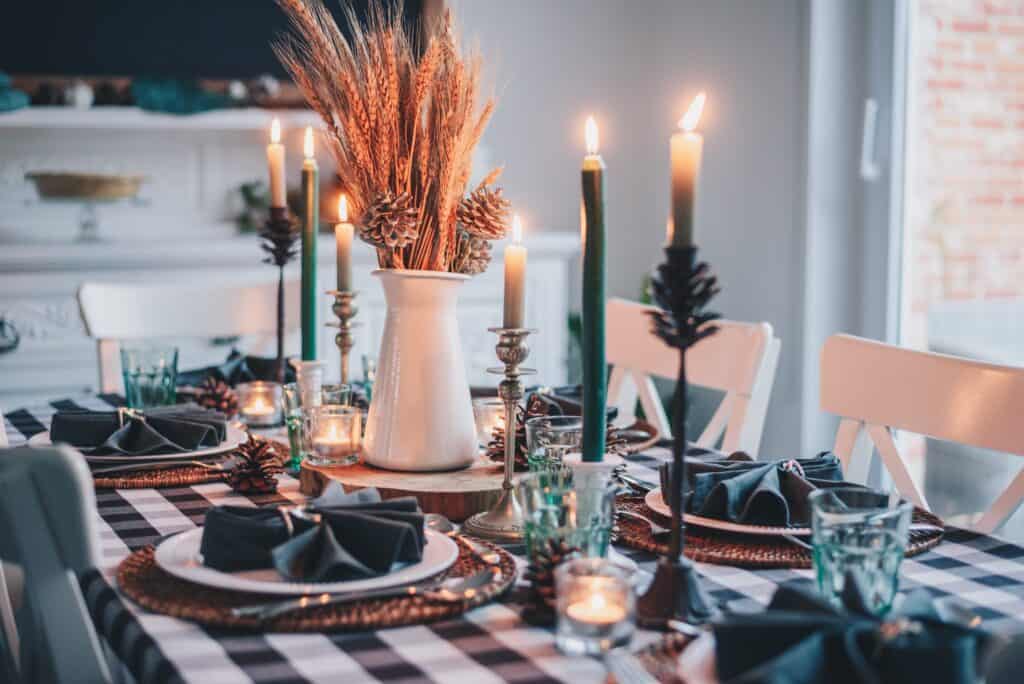 The ultimate kitchen essentials list for fall! Decorate your home this year with some of my affordable fall-favorites on Amazon.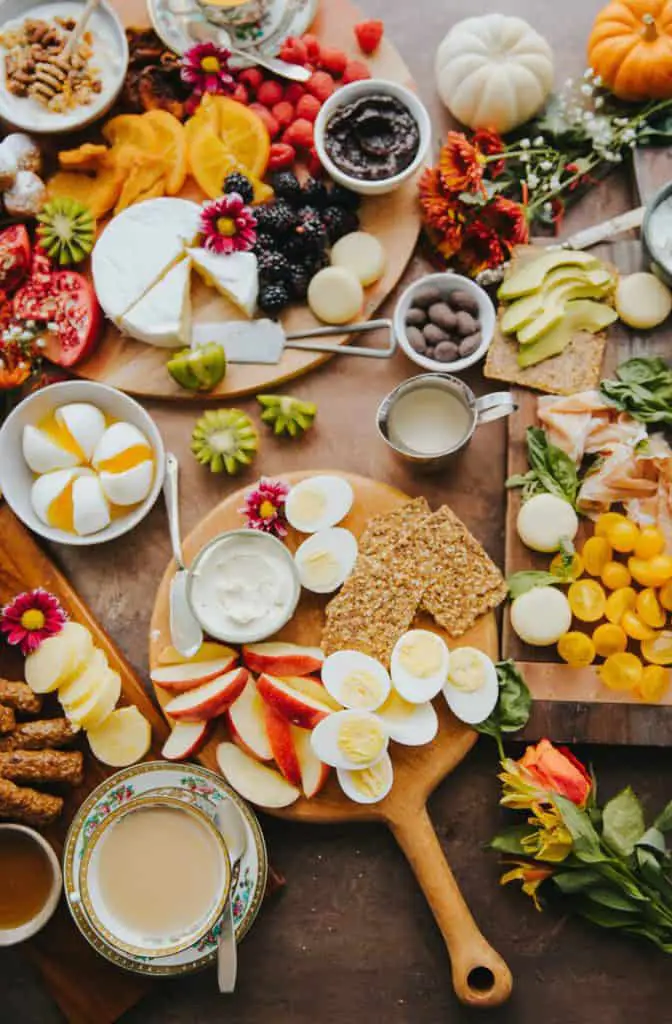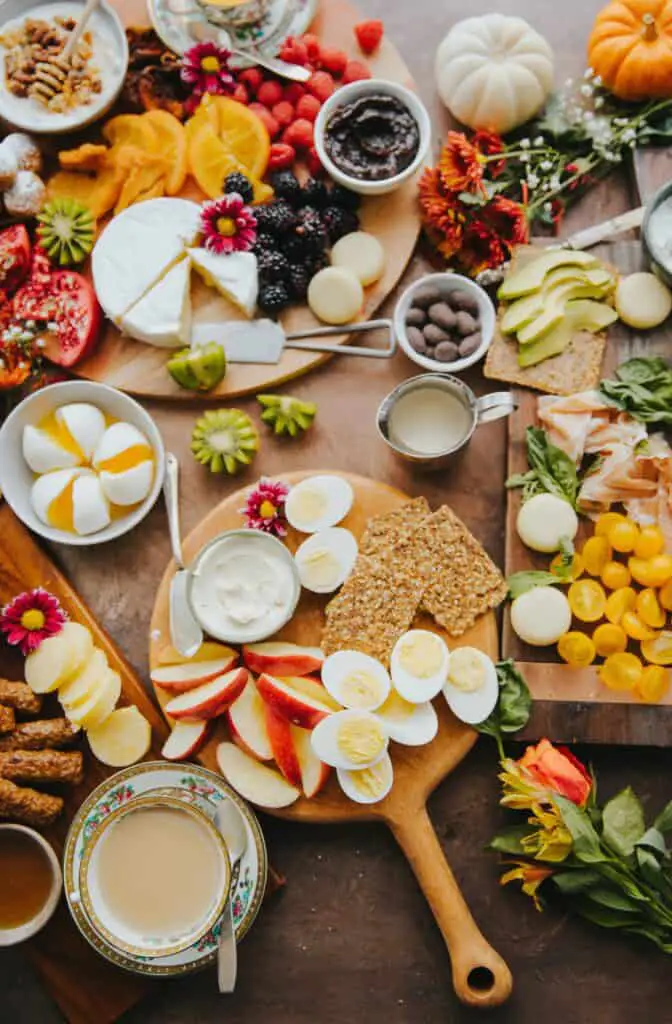 My Fun and Fruity Dinner Party Menu guarantees to impress. Fresh fruit in each dish to adds a lightness that is unparalleled.