A light and delicious salsa to snack on is never a bad idea in my mind! The colors are vibrant, the flavors are fresh, and it actually can be kind of healthy for you! (If you don't factor in the bag of chips that gets devoured alongside it 😉 ) Add a hint of sweetness to a basic tomato salsa to create this tasty blueberry salsa!
Salsa with a patriotic flare
It's that time of year for all the patriotic recipes!
I love the brightness and the contrast of deep red and navy blue paired together in my food. It's rare to see them both in recipes outside of desserts or snacks with lots of food coloring. 
When you think about it, foods that tend to be naturally red are fruits and a few veggies (tomatoes, peppers, strawberries, cherries), and most foods that contain hues of blue are almost ALL fruits (blueberries, blackberries, grapes, plums).
It's no wonder most recipes with bright red and blue ingredients are so sweet! (For another savory red, white, and blue recipe, check out Red, White, & Blue Cheeseburgers!)
Craving a savory snack to celebrate July 4th, blueberries were thrown into our pico de gallo and blueberry salsa was born!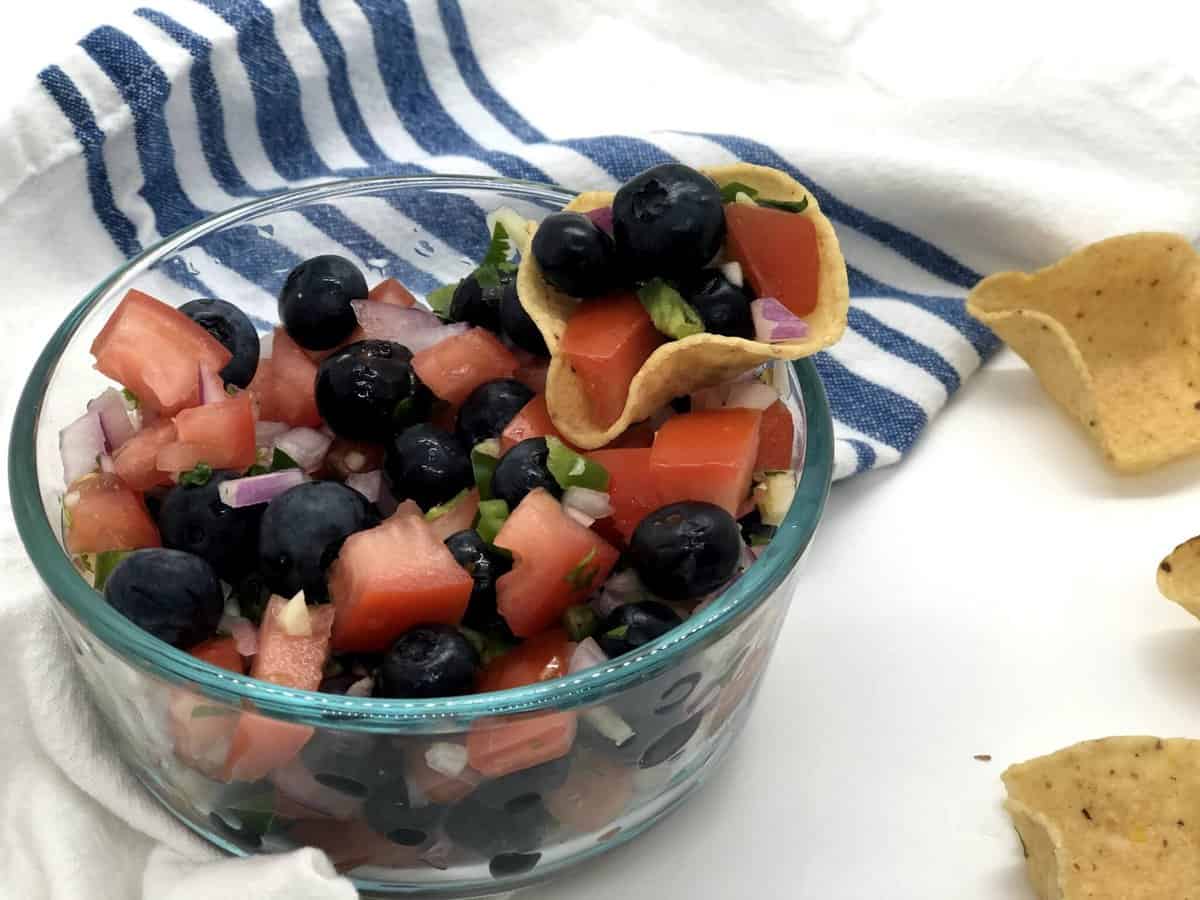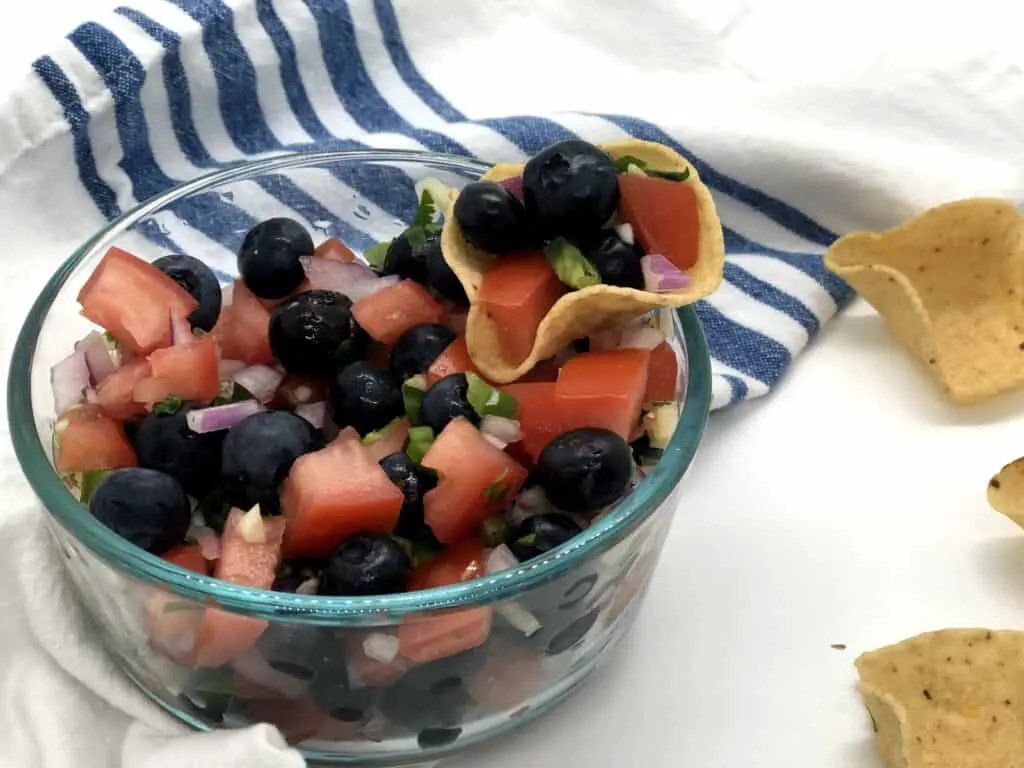 how to: prepare the vegetables for blueberry salsa
You'll need all the basic salsa ingredients (tomato, jalapeno, red onion, garlic, cilantro, and lime juice) plus a pint of fresh blueberries.
The prep goal for this recipe, and most salsas, is to chop up the vegetables as much as you can to allow each bite to be filled with flavor.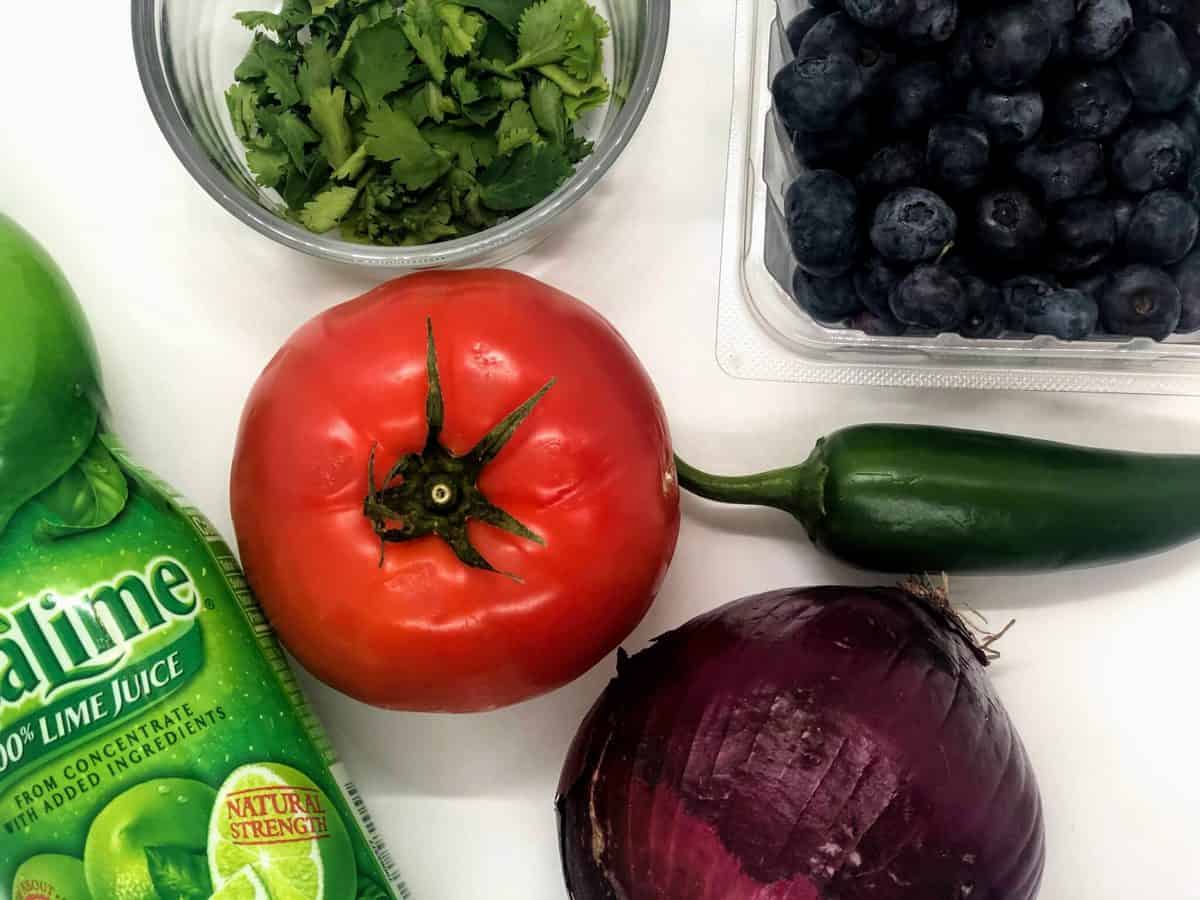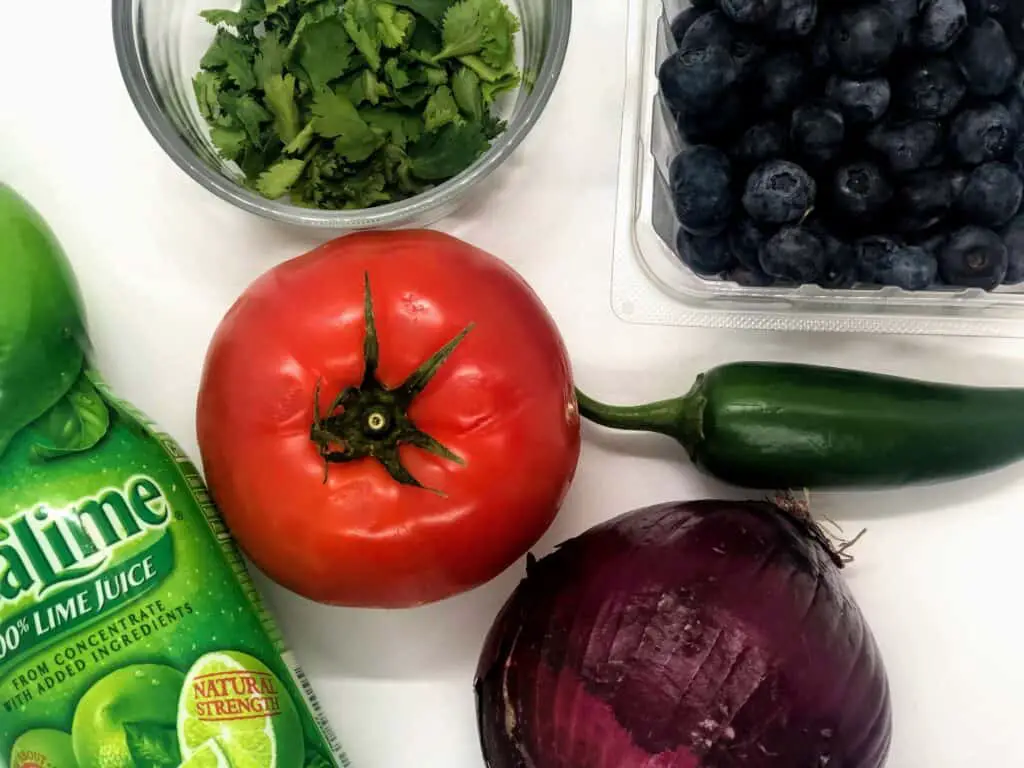 Dice the red onion, finely dice some garlic, and coarsely chop fresh cilantro. 
Remove the fleshy insides of the tomatoes and cube the skin into small pieces.
For less heat, deseed a jalapeno and dice the skin. Keep the seeds included for a hotter take!
how to: make blueberry salsa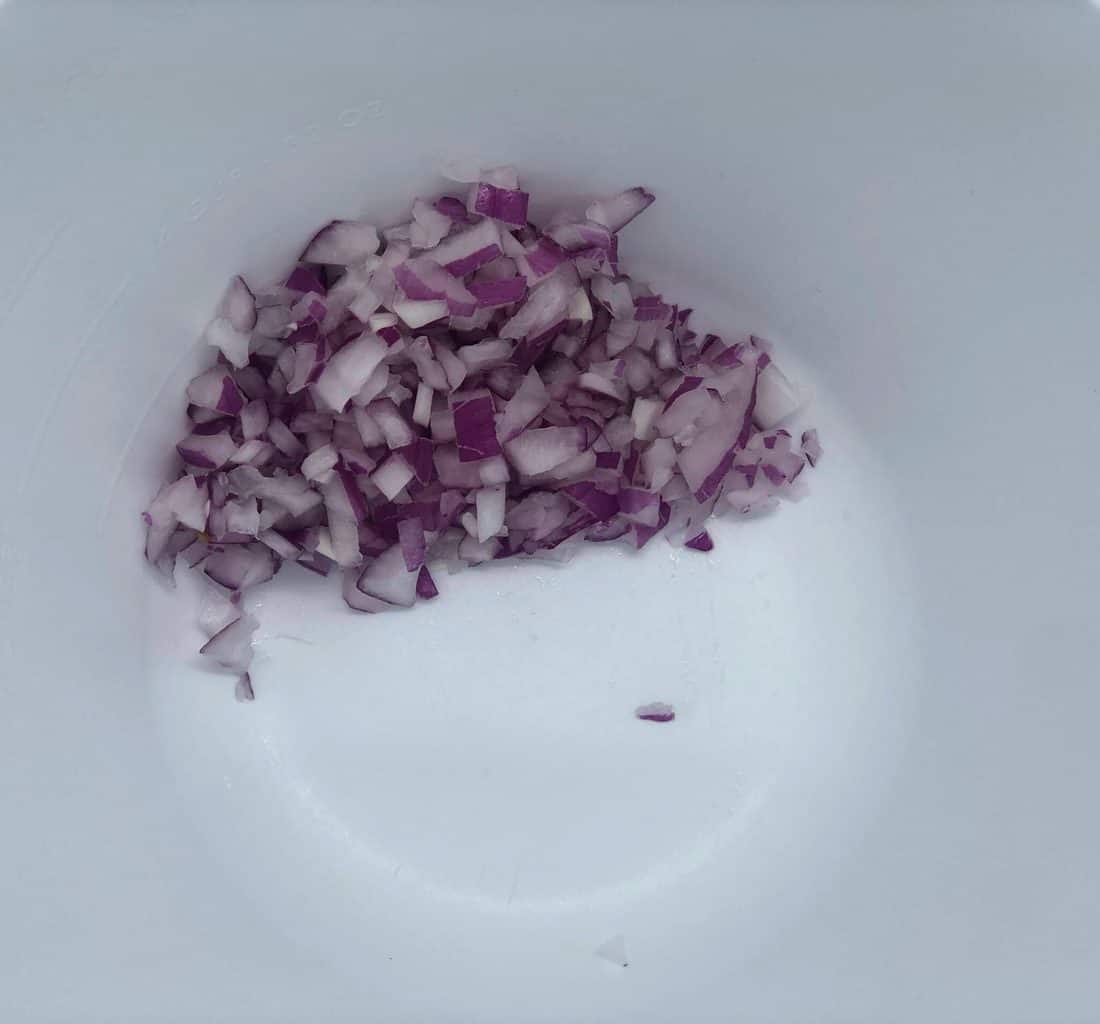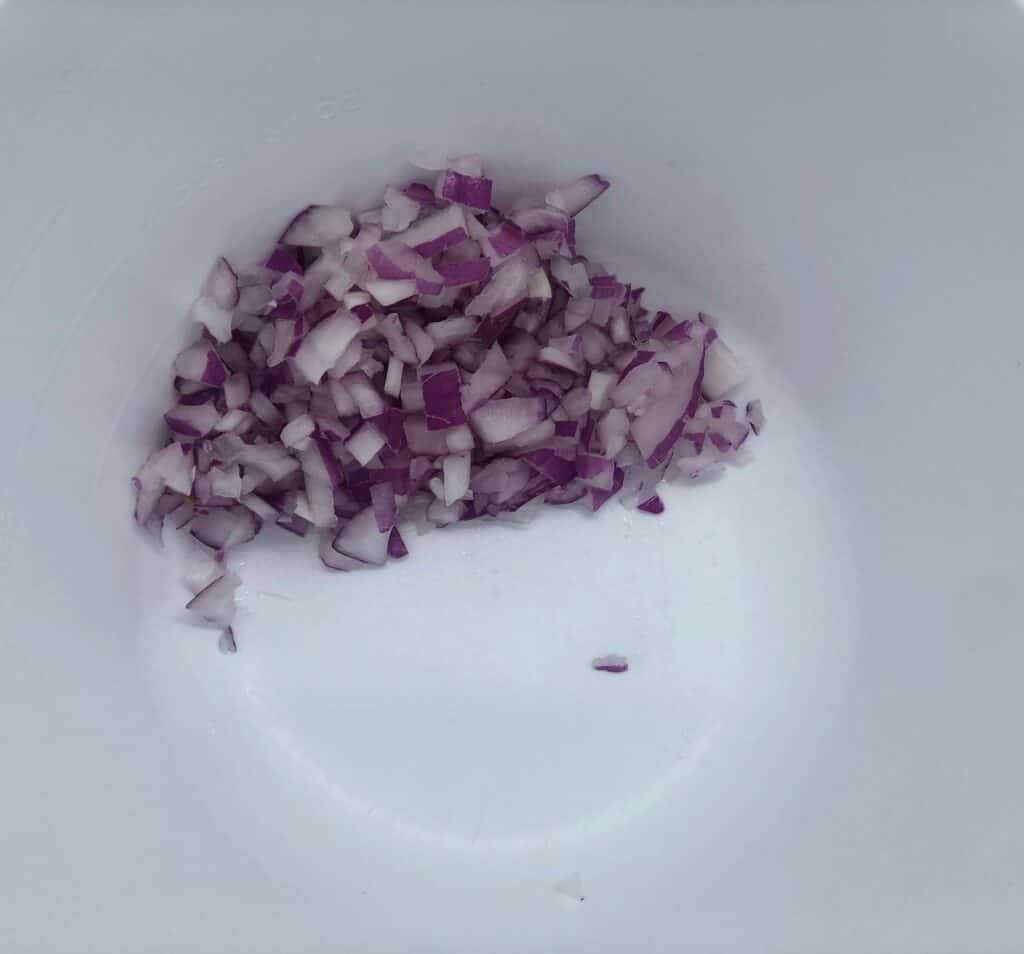 In a large bowl, add red onions,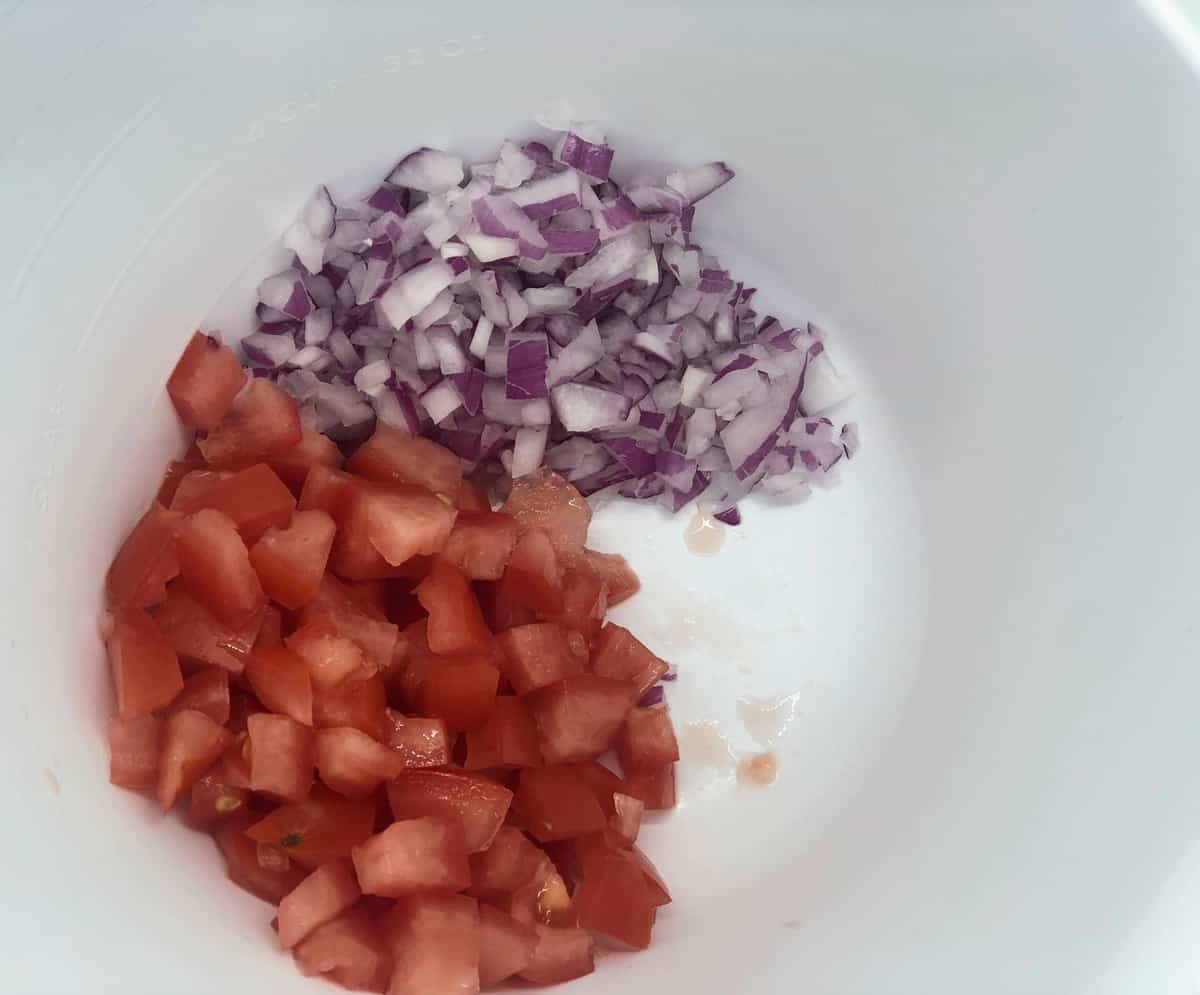 Then tomatoes,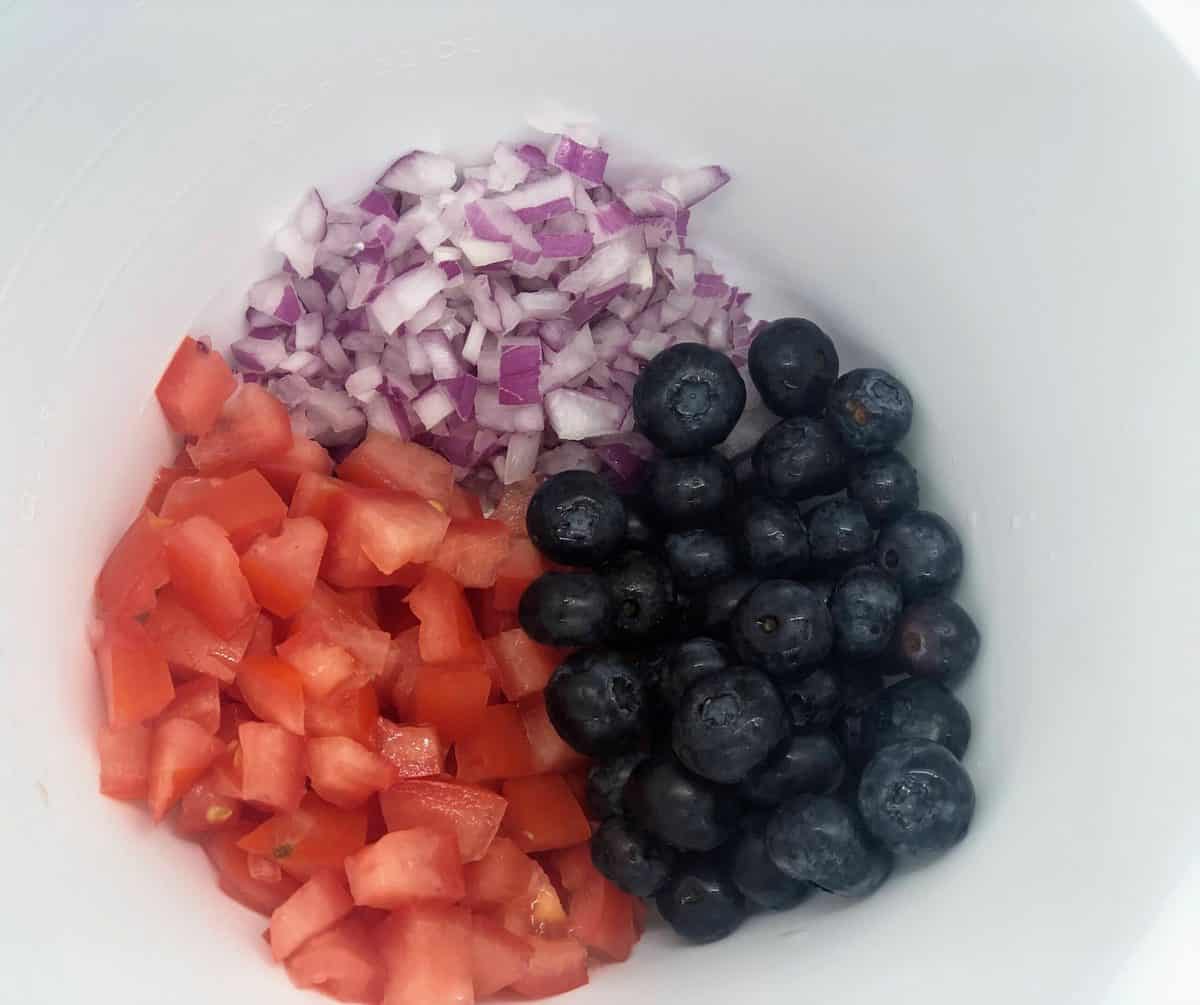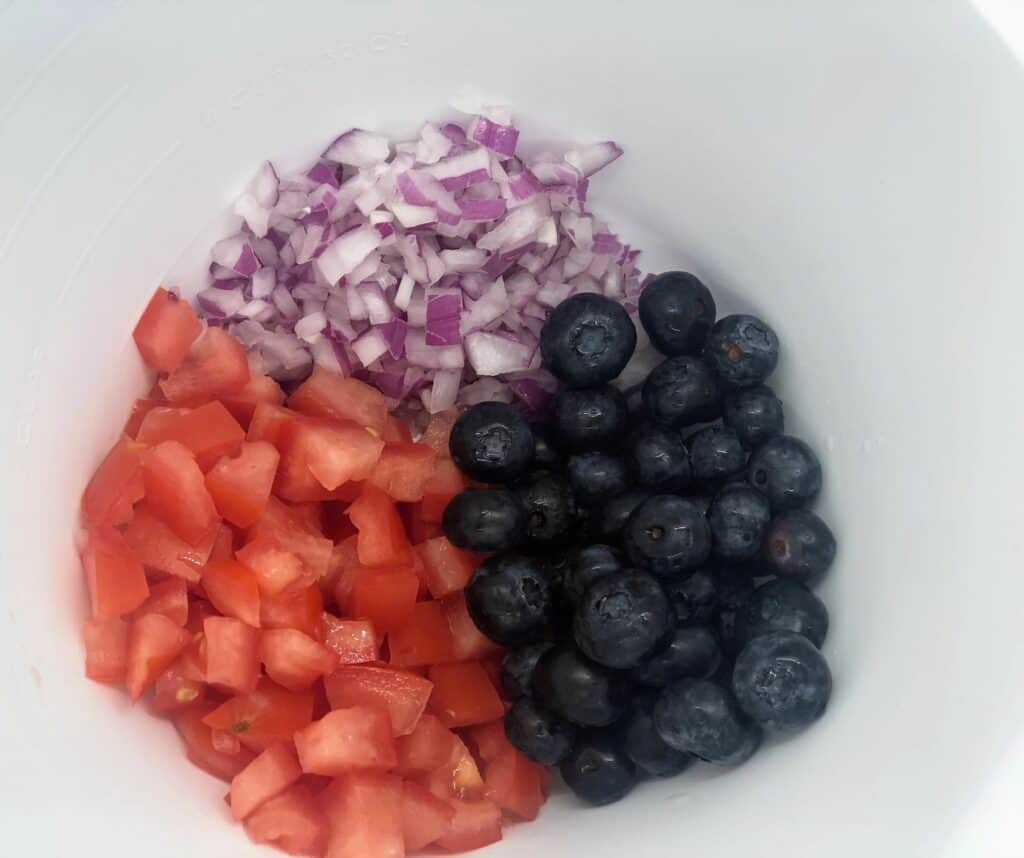 And toss in half a pint of blueberries to get started. You can always taste test and add more later on!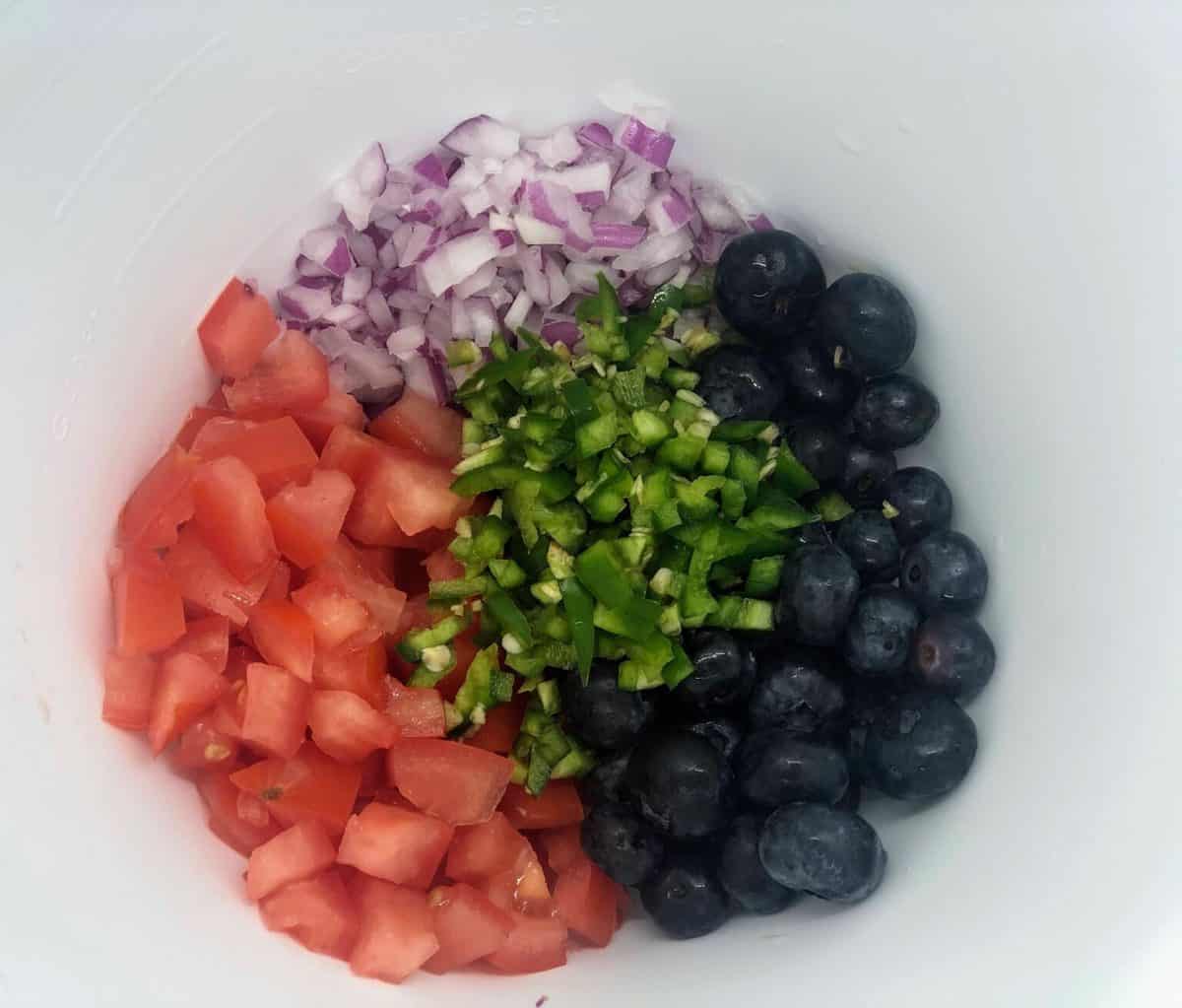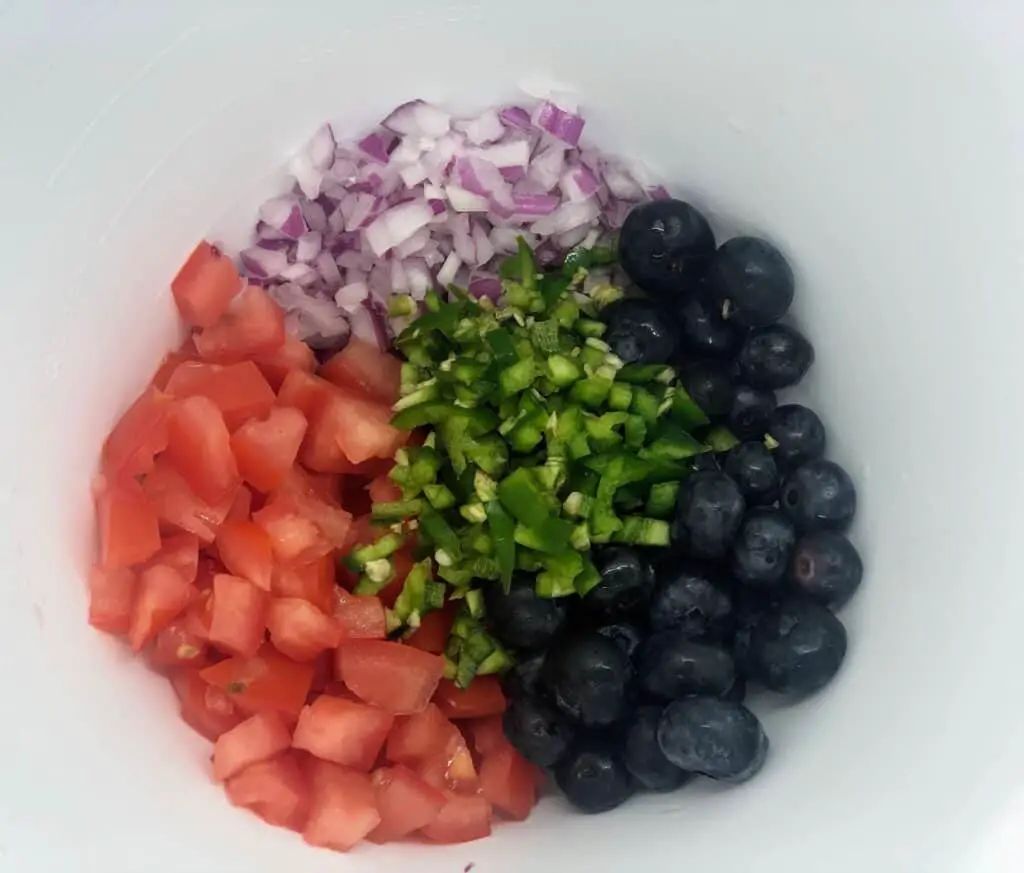 Next up is the jalapeno,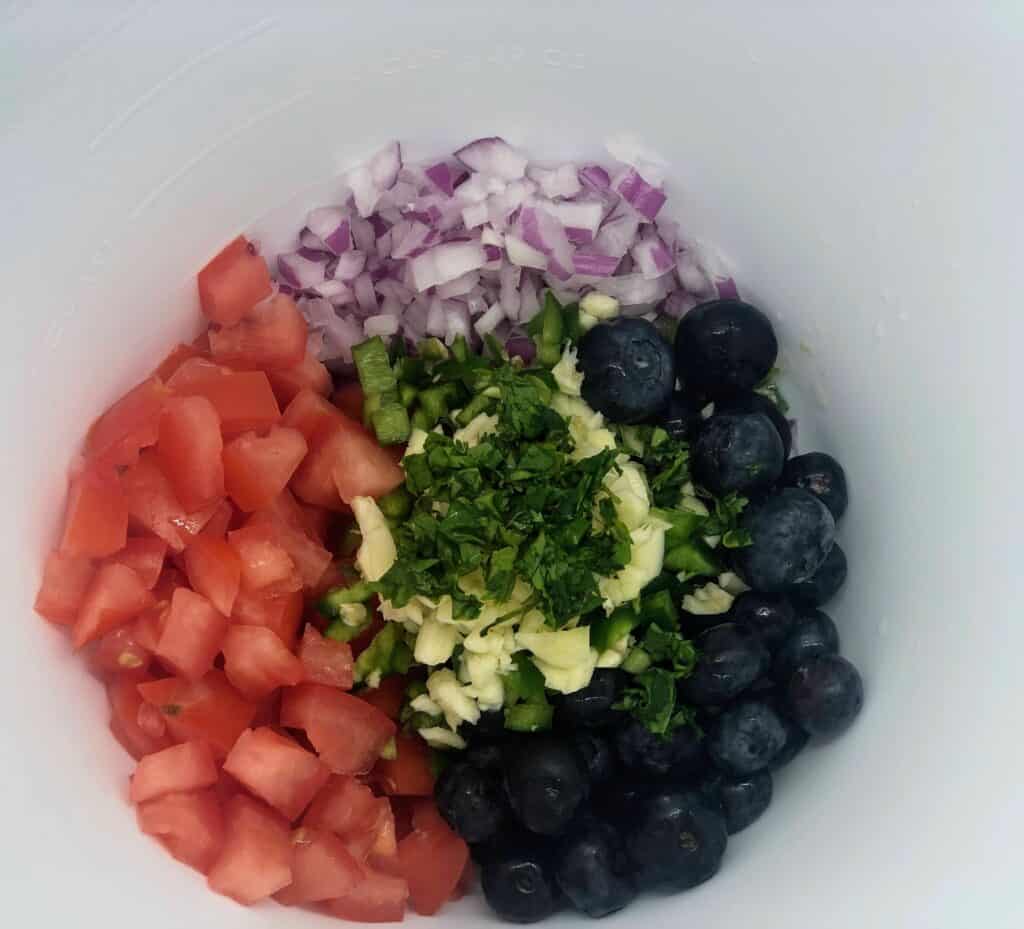 And don't forget the garlic and cilantro.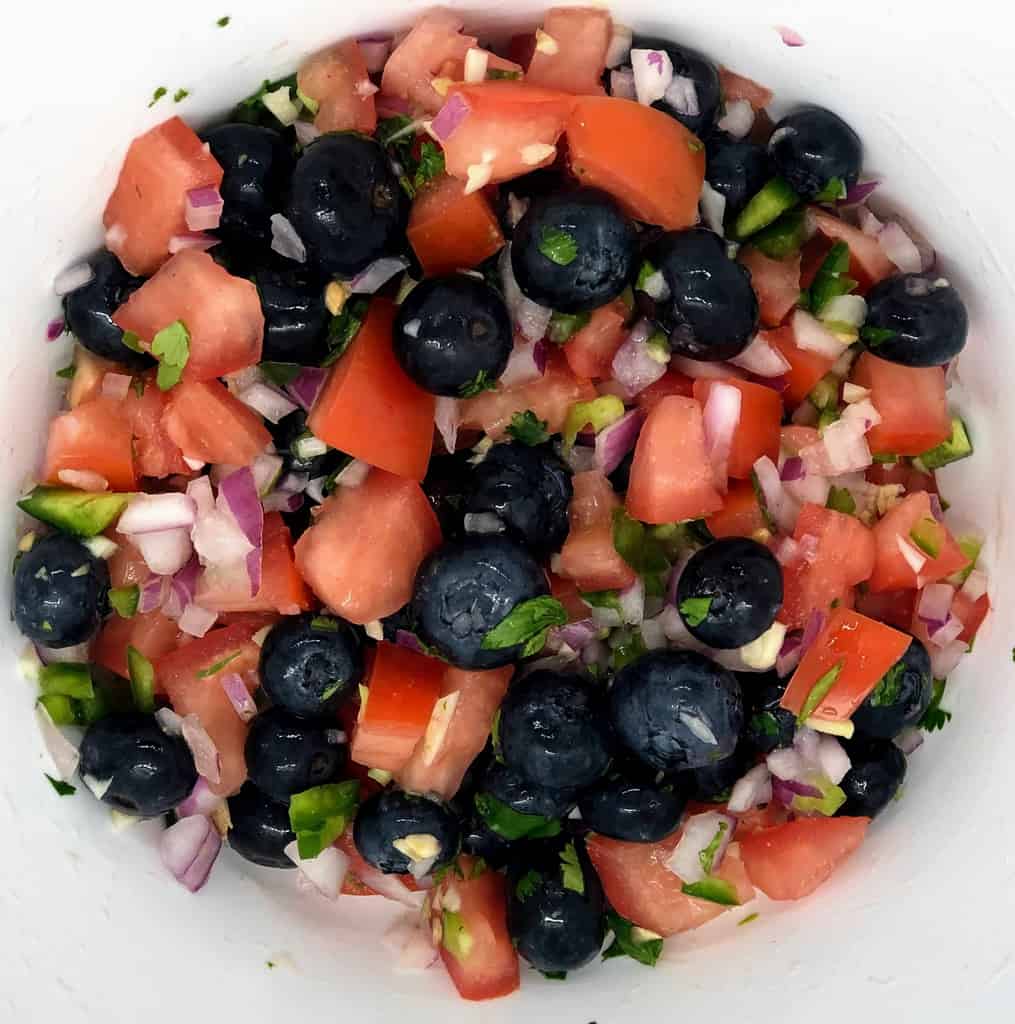 Stir until combined and add a splash of lime juice! Sprinkle a little cumin for extra flavor if you wish.
Enjoy with tortilla chips to complete the red, white, and blue trifecta!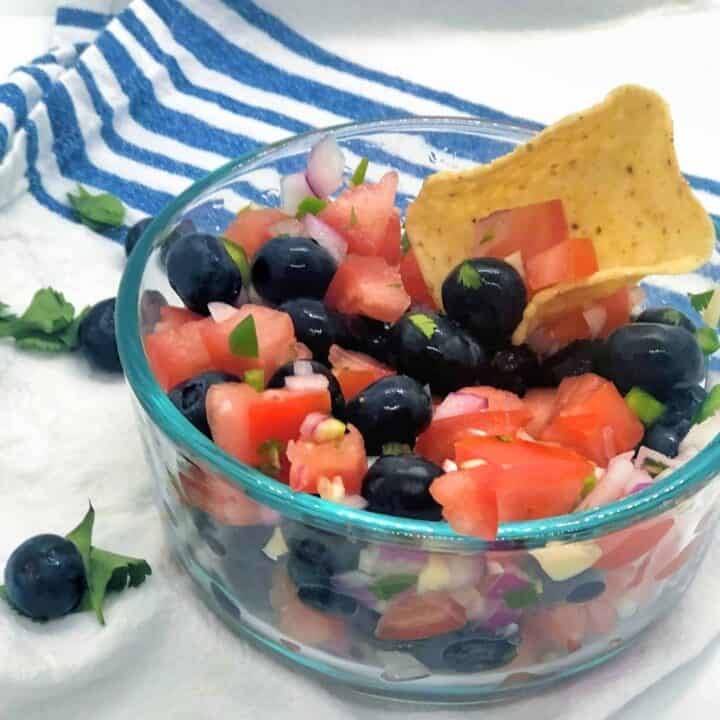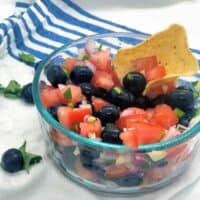 Blueberry Salsa
Blueberry salsa is a savory snack filled with bursts of sweetness. Serve with chips for the perfect July 4th side dish!
Print
Pin
Rate
Ingredients
1/4

red onion

diced

3

roma tomatoes

deseeded and cubed

1/2

pint

blueberries

2

jalapenos

diced, deseeded for less heat

4

cloves

garlic

finely diced

1/4

cup

cilantro

coarsely chopped

juice

of one lime

1

tsp

cumin
Instructions
Mix the red onion, tomatoes, blueberries, jalapeno, garlic, and cilantro in a medium bowl.

Add lime juice and cumin and stir until combined. Taste and add more if needed.

Serve with tortilla chips.
Pin me!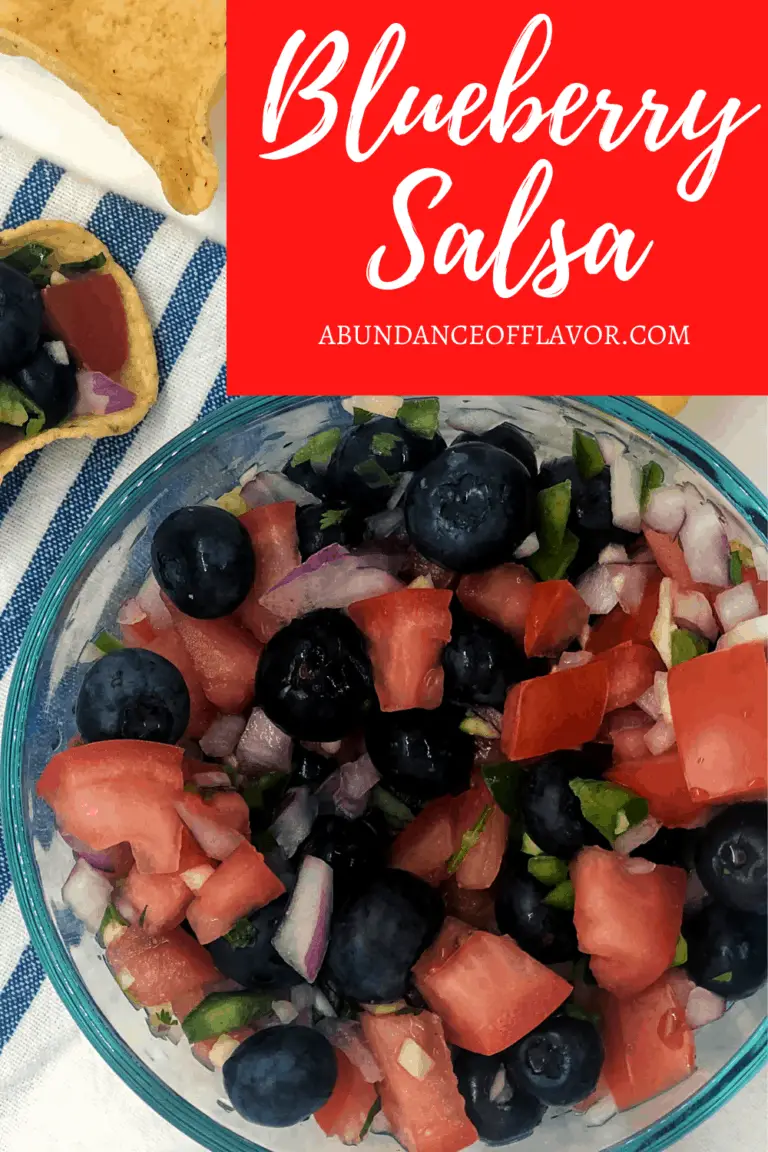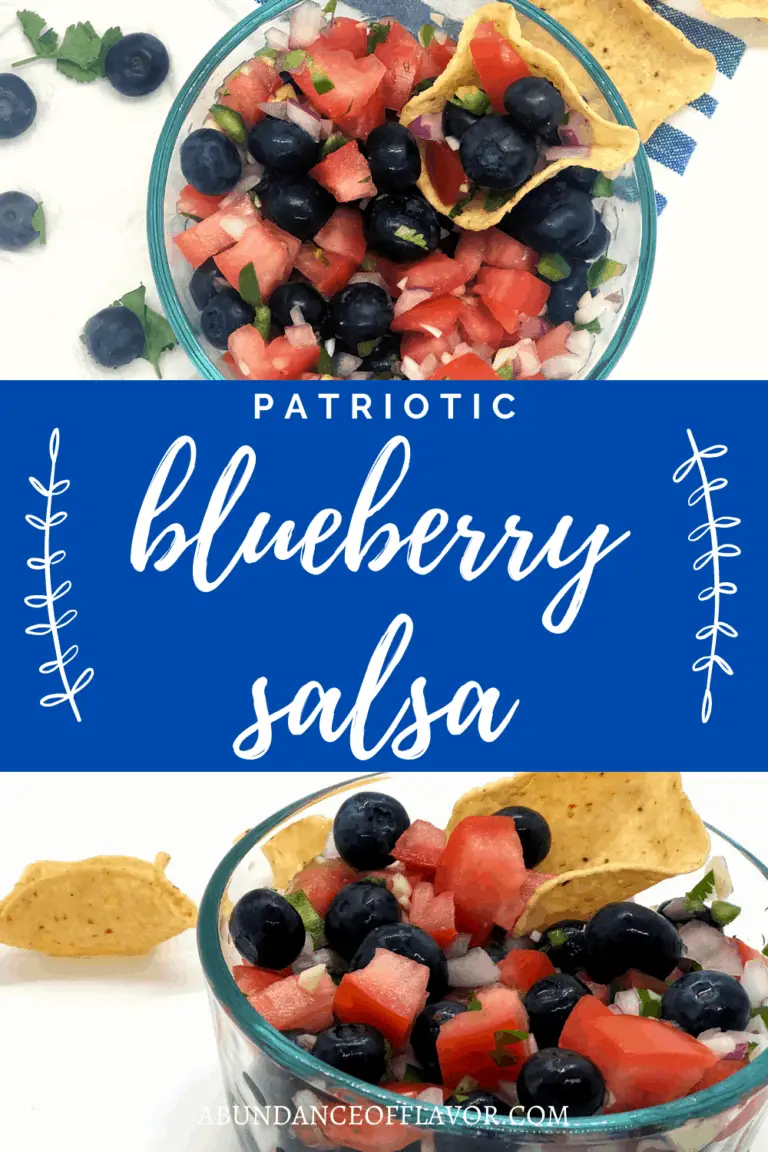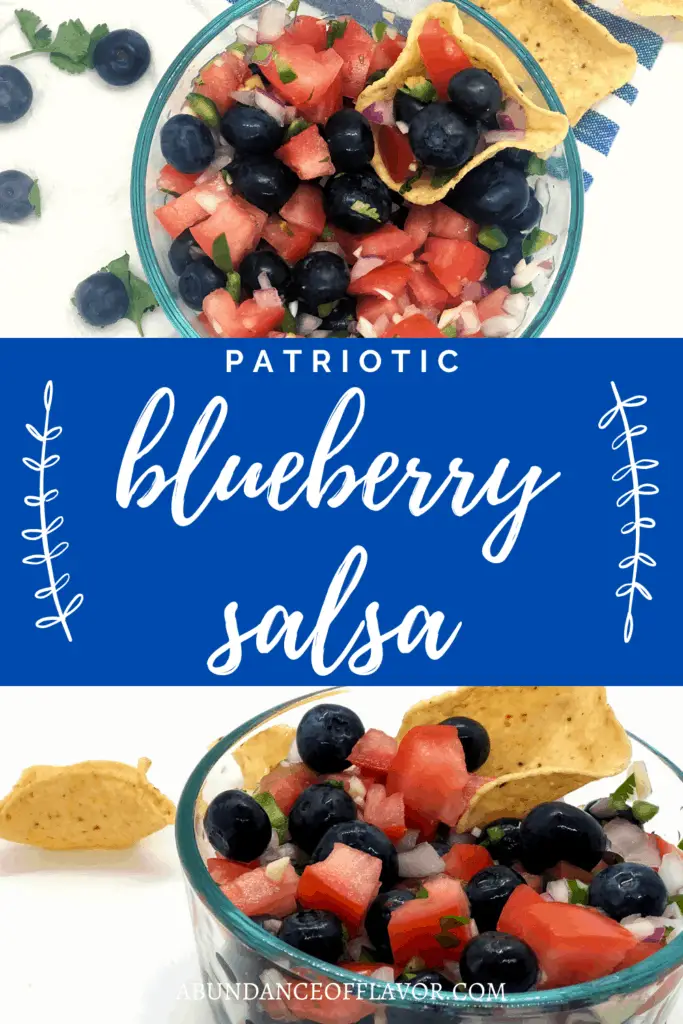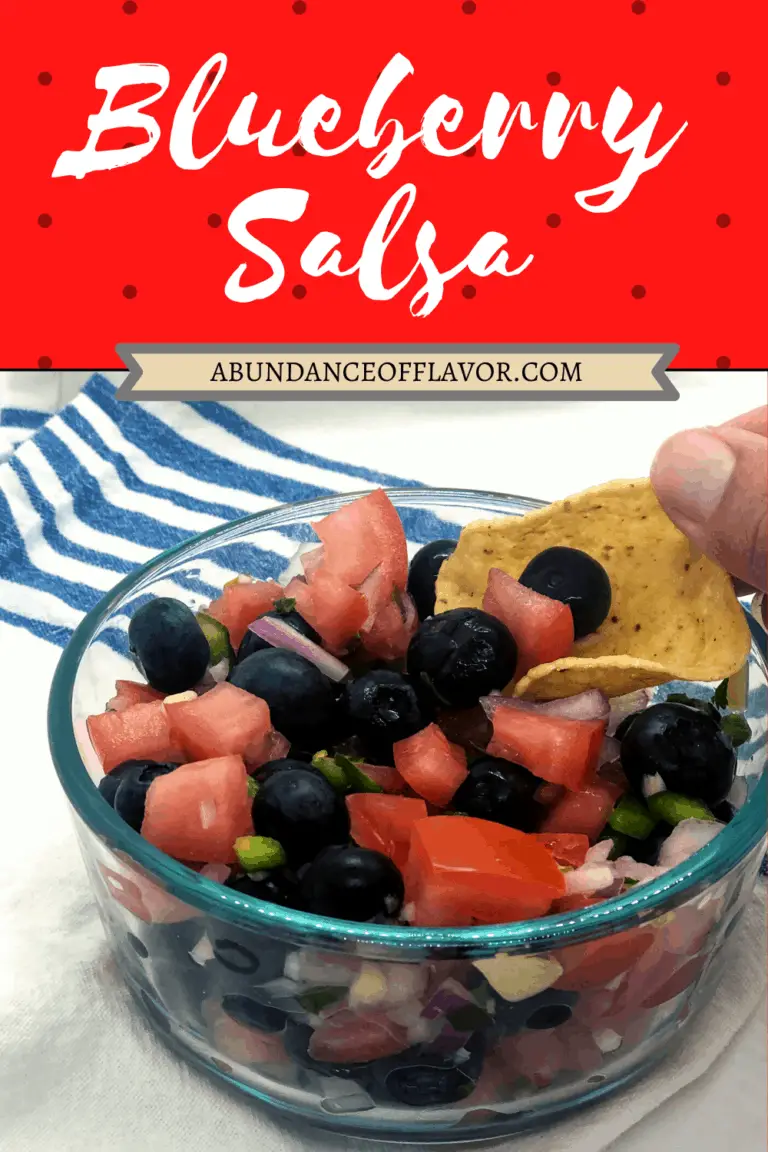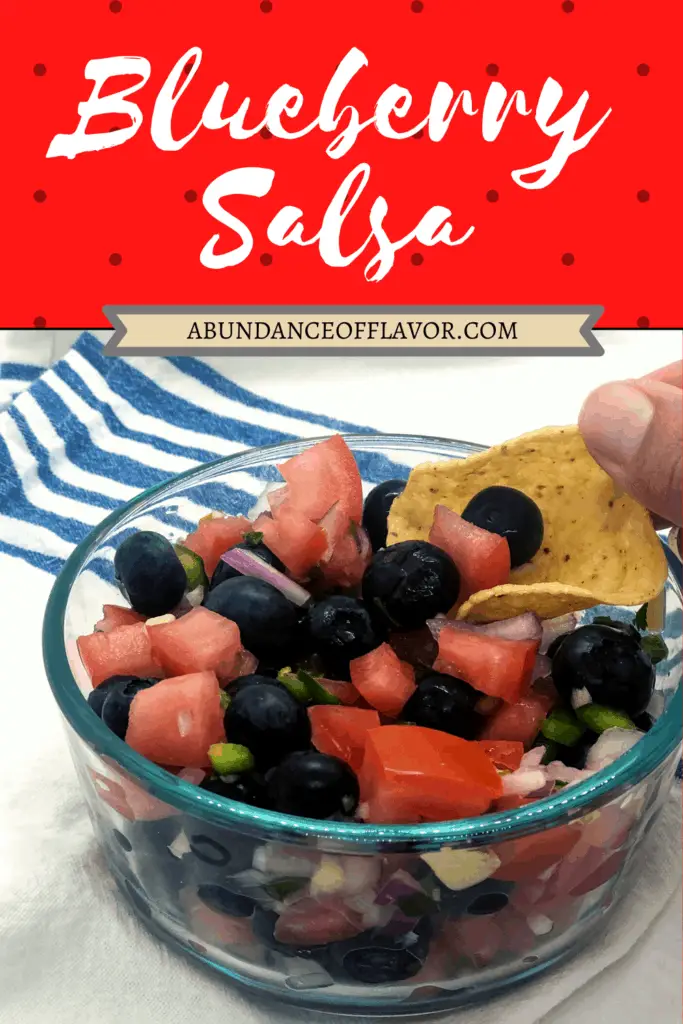 Do you have any favorite salsas with fruit in them? Share in the comments below!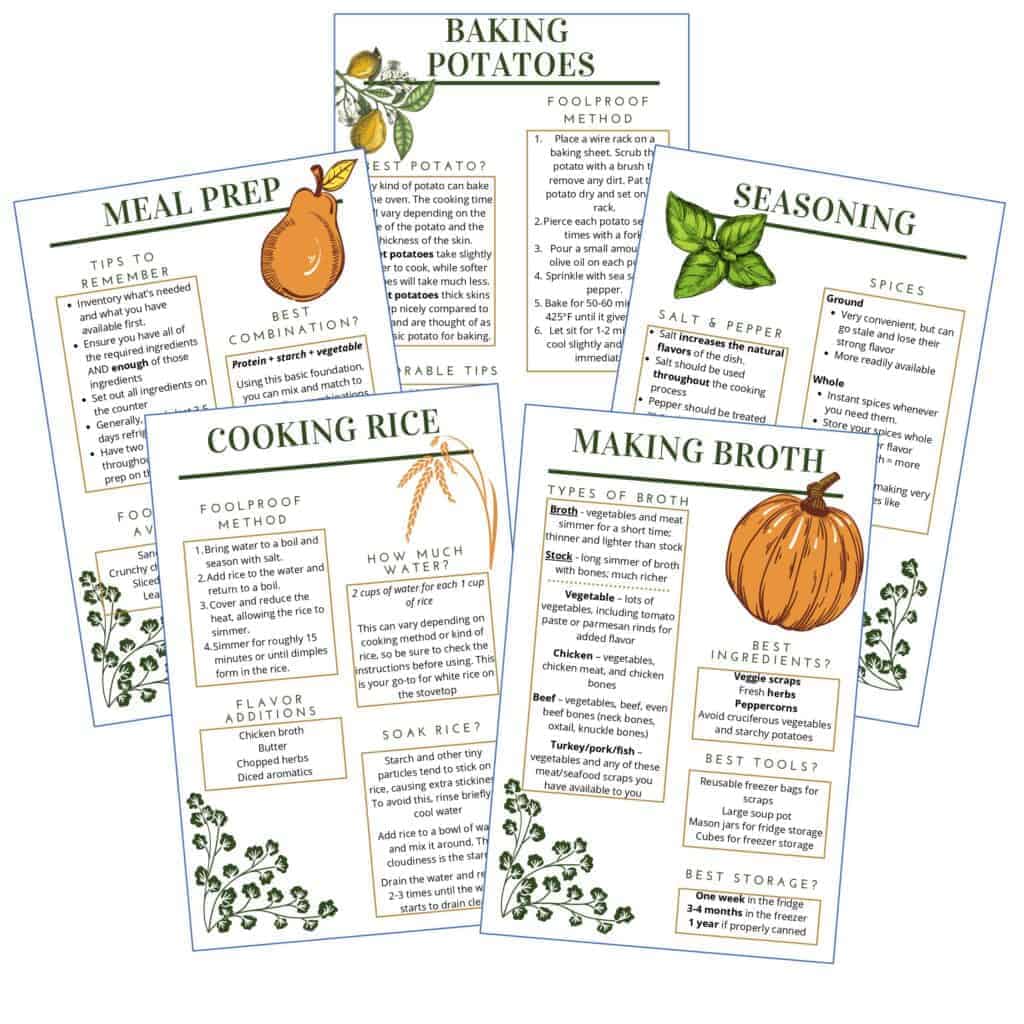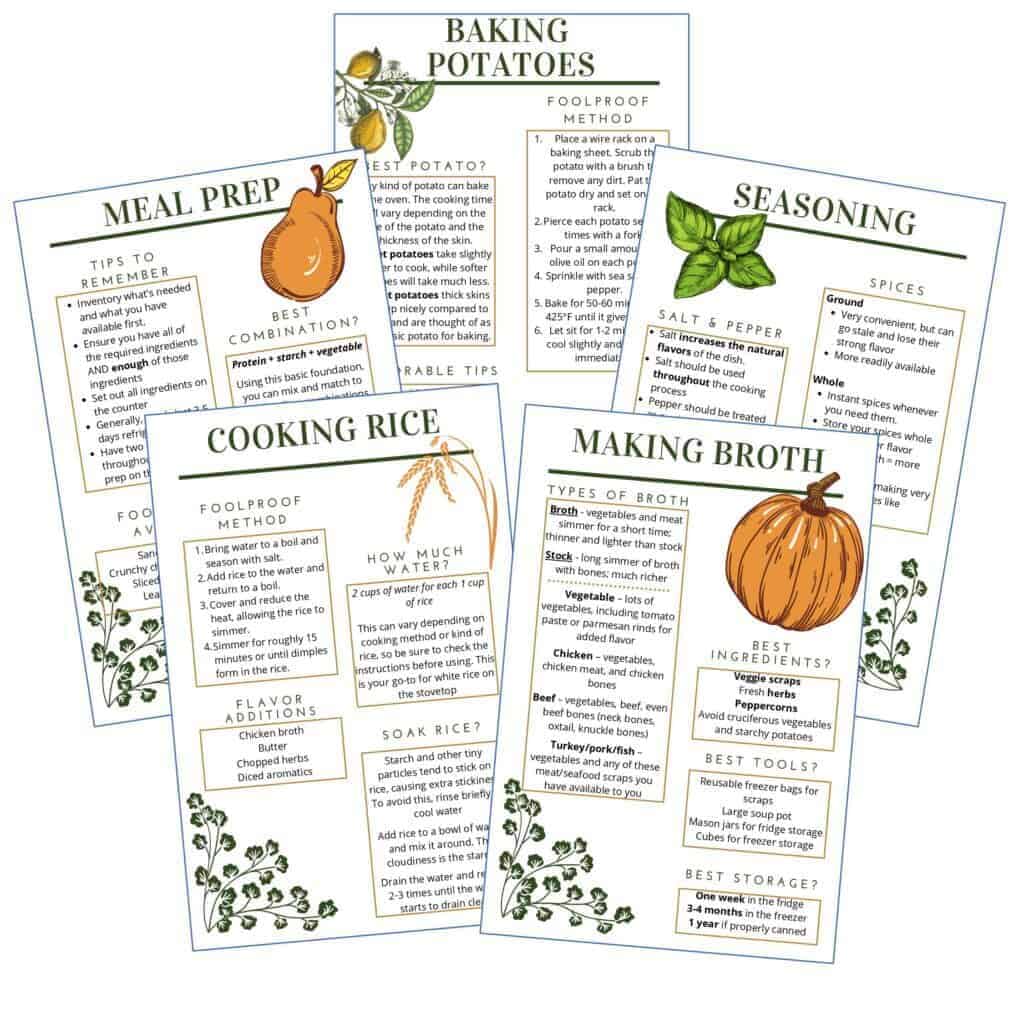 Get your $1 worksheets today!
Related Posts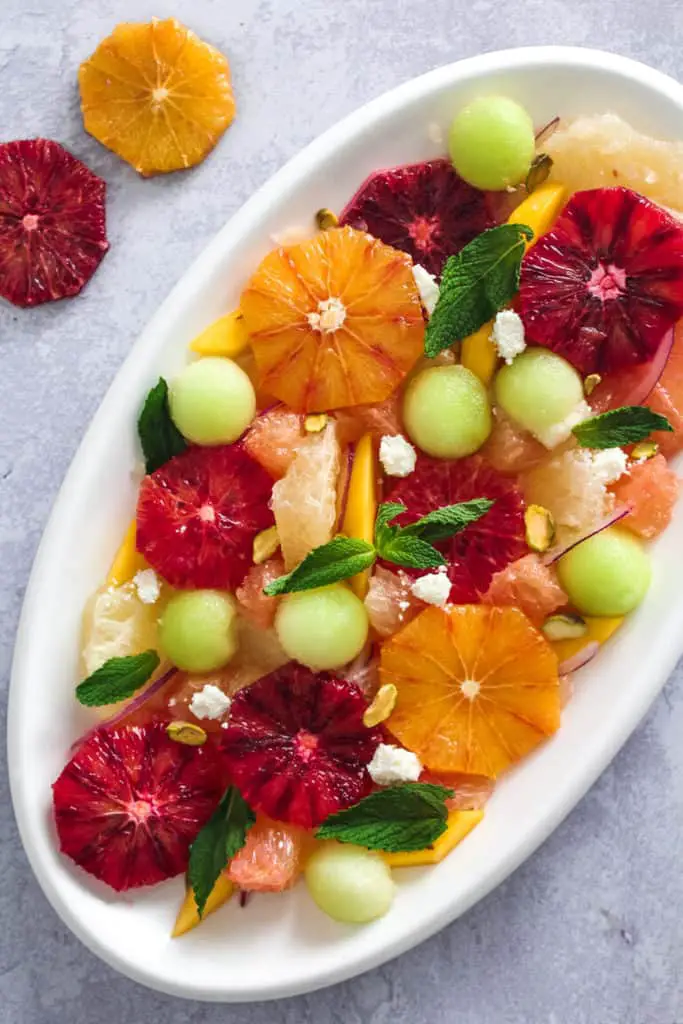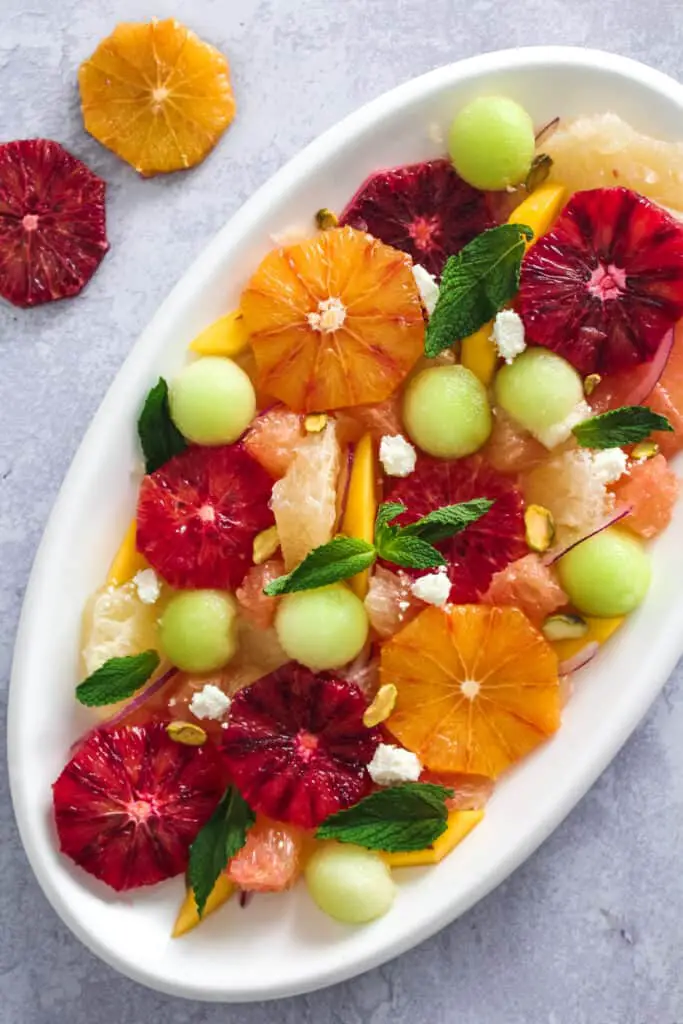 Light and refreshing, this Fresh Citrus Summer Salad with goat cheese and pistachios will be the centerpiece or your next picnic or potluck.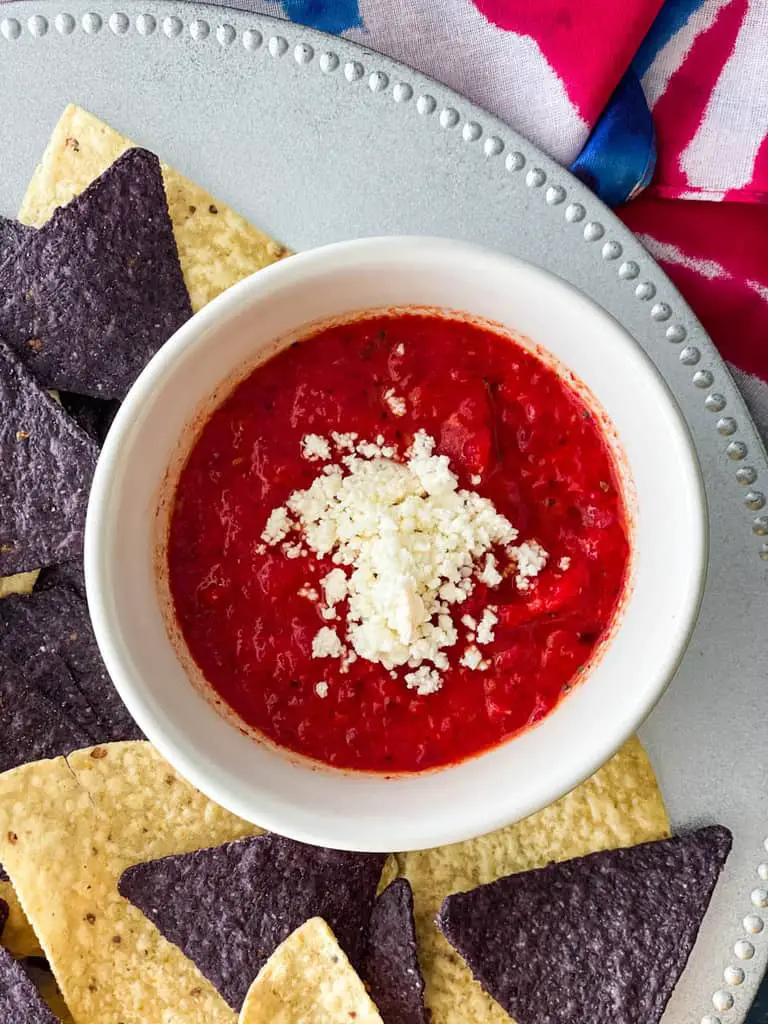 Roasted Red Pepper Feta Dip is an explosion of flavor in your mouth, combining sweet peppers and creamy feta cheese in a tasty dish.