If I could eat pasta everyday, I SO would. I love it in all of its various shapes and sizes and coated in practically any sauce. Pasta serves as the foundation of endless amazing dishes and it's essential that the pasta is cooked properly. Cooking pasta is a basic cooking skill that everyone needs to fine-tune in order to get the most out of their Italian dishes.
Let's jump right in and get started on mastering our pasta-cooking skills!
---
This post is part of our Basic Cooking Skills series. Each week we will be doing a deep-dive into one basic cooking skill and a brand new recipe to accompany it to practice that newfound skill. Check back throughout the series for updates and new posts.
Please note this post contains affiliate links, which means I receive a small commission, at no extra cost to you, if you make a purchase using the links. Please see my disclosure for more details.
---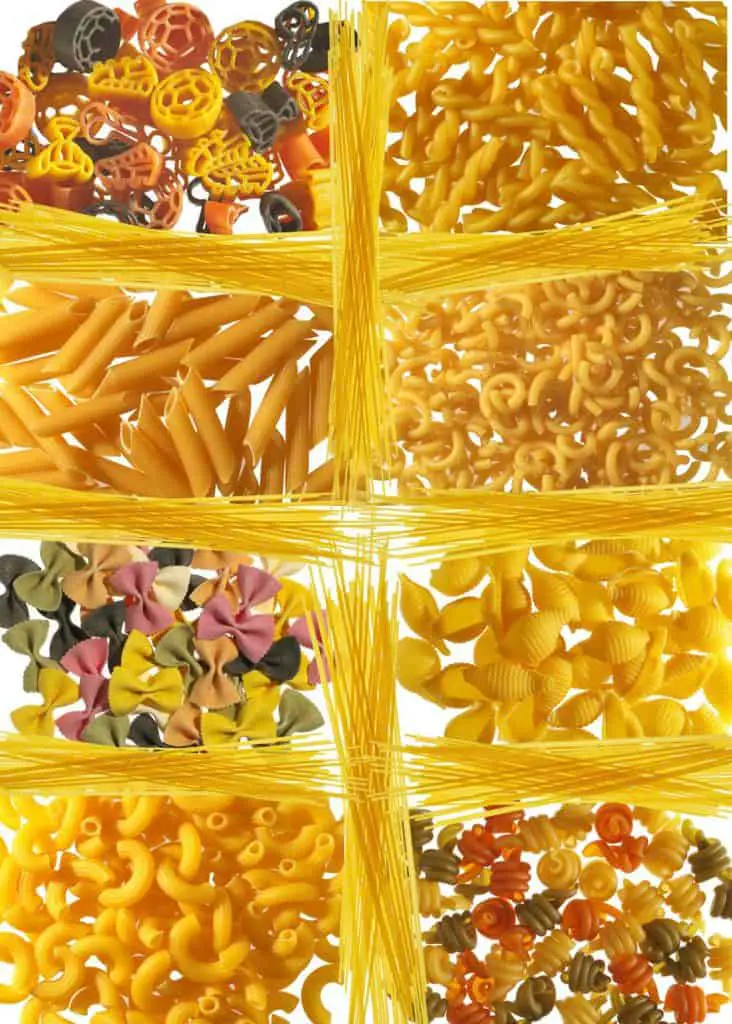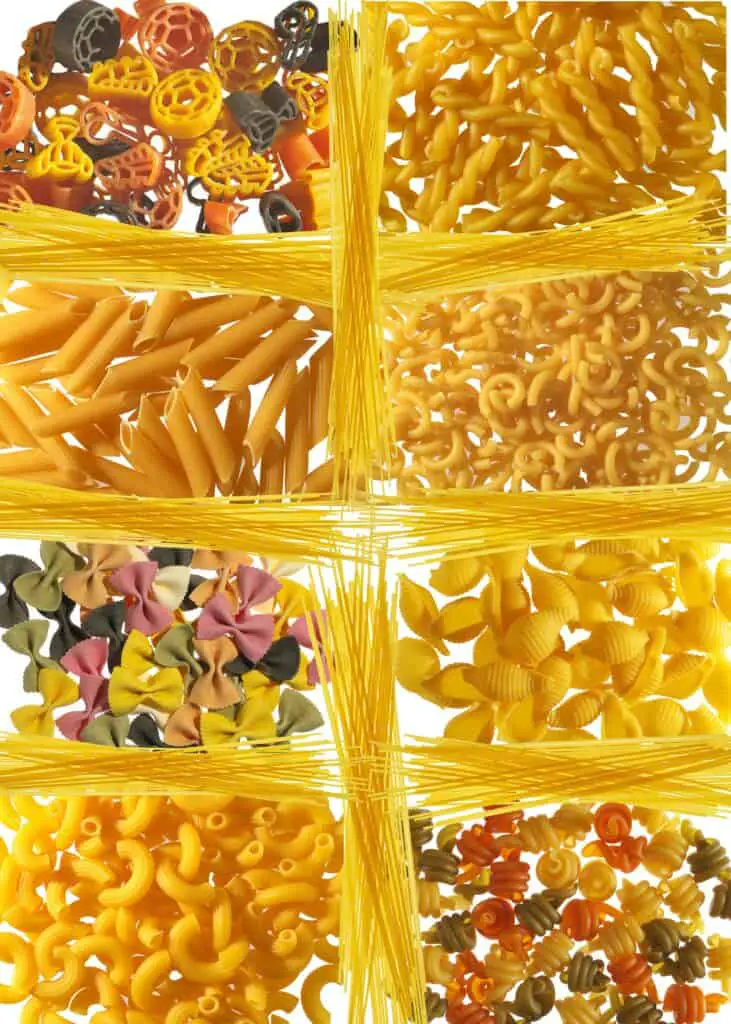 Pasta's Many Shapes and Sizes
Penne, elbow, linguine. Just a few of the many different types of pasta that we all love and enjoy. (There are over 350 kinds!!)
Did you know that different types of pasta serve different purposes?? They not only make dinner more fun, but most often are specifically paired with a sauce.
Generally, thinner and longer pastas work better with lighter, oil-based sauces, whereas thicker pasta shapes match up well with heartier sauces. 
The "wrong" pasta certainly won't ruin a meal but can make a big difference!
how to: Cook Pasta Perfectly
Fill a large pot with water and bring to a boil.

Patience is key here! Boiling water is essential for properly cooked noodles. If the water isn't quite hot enough your pasta is more likely to turn soft and mushy.

Generously salt the water.

Salt is key here! I always refer to Samin Nosrat's guidance on proper salting. The water should taste as salty as the sea, she says! You don't have to worry about the sodium content. The salt increases the noodle's flavor but will be washed away when drained, pasta does not absorb the salt.

Add the pasta and stir. Cook for around 8-10 minutes depending on the type of pasta and your preferred firmness.

For al dente, begin taste-testing the pasta a few minutes before done until the pasta is soft but still firm. Fresh pasta typically boils much faster so start checking it early!

If needed, reserve some of the pasta water and drain the rest.

Some recipes call for using pasta water in the dish so make sure you check before draining it all!
Cooking Pasta Guide
Equipment Needed
Most Common Types of Pasta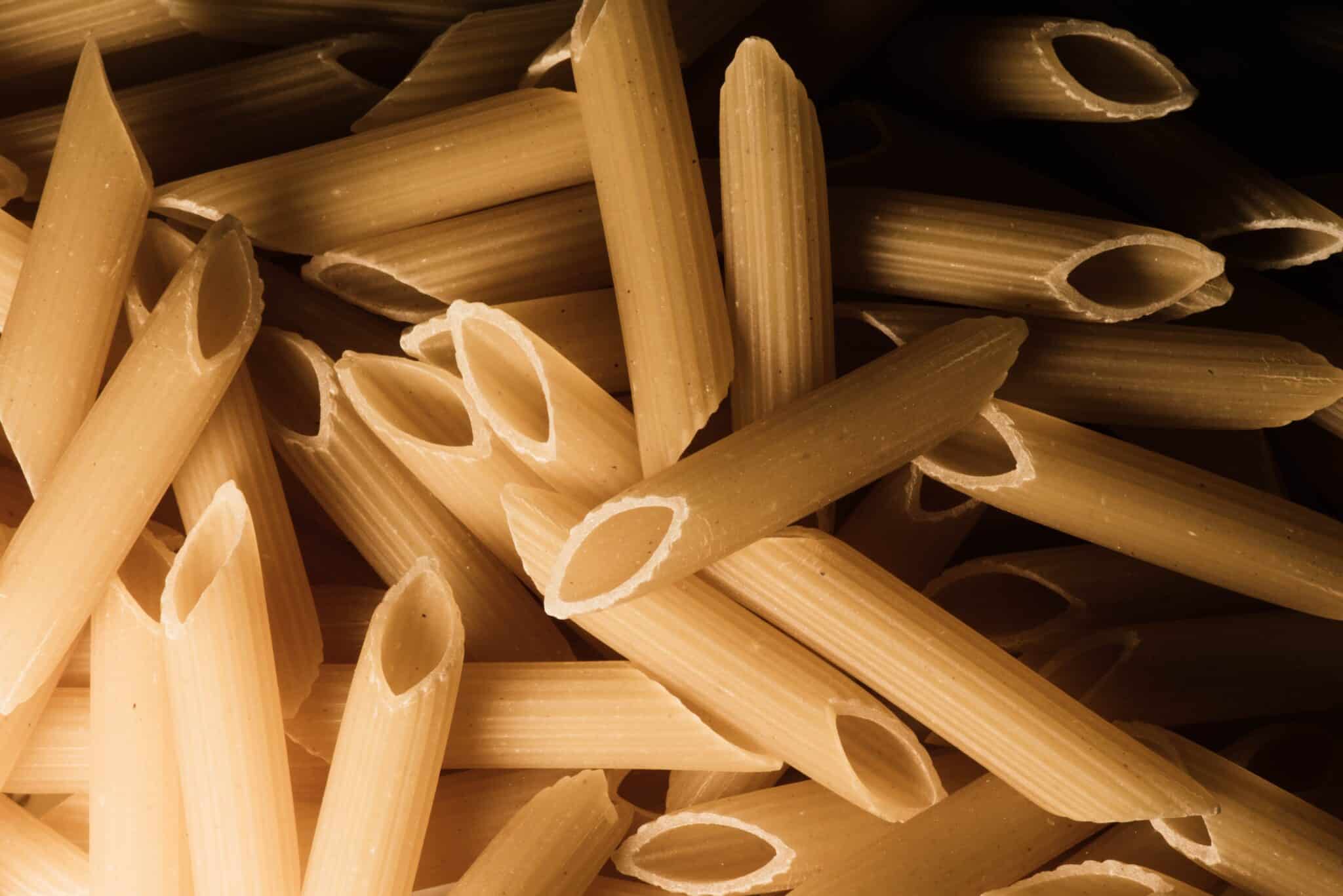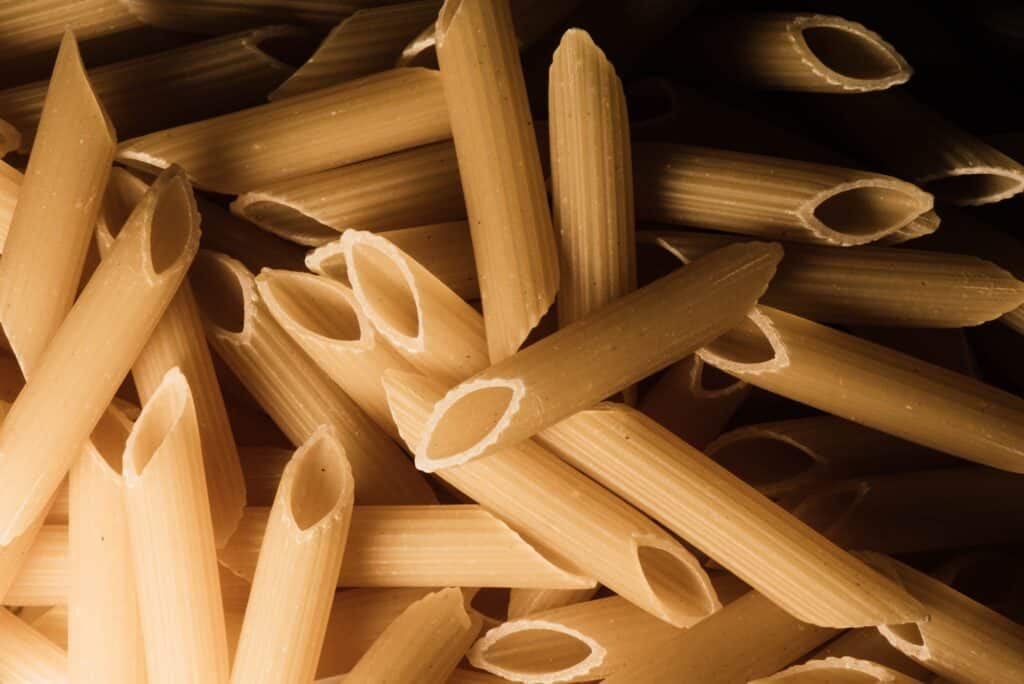 Spaghetti – long and thin; used in light olive oil sauces or simple tomato sauces
Linguine – like spaghetti, but flat; used in light sauces
Fettuccine – flat and wider than linguine or spaghetti; used in thick cheesy sauces or meat sauces
Elbow – tight spirals; used in a variety of sauces, sauces stick to it easily
Farfalle – bowtie pasta; used in pasta salads, baked dishes, and creamy sauces
Penne – hollow tubes with angled ends, best with heavy sauces or baked dishes
Rigatoni – hollow tubes with straight ends, best in a heavy sauce or baked dish
Al Dente or Soft?
Preparing pasta "al dente" means cooking pasta slightly underdone, a few minutes less than the packaged directions.. The pasta is chewy and firm and holds up in any sauce. 
Cooking pasta al dente not only increases the taste, but allows the pasta to have a lower glycemic index than when it's soft or mushy. Lower glycemic index = steady blood sugar levels and staying fuller longer.
Fully cooked pasta runs the risk of being soggy or turning to mush in a thick sauce. Overcooked pasta loses its nutritional value and can in fact do the opposite and become an energy drainer.
Pasta Water – What do we do with it?
Typically when draining boiling water it all goes right down the drain. But before dumping all of your pasta water down the drain, stop and check your recipe!
Most recipes involving a sauce call for using some of the precious water the pasta was cooked in. 
Remember, this water is heavily salted and now after cooking pasta it is filled with starch.
In short, it is FULL of flavor and helps the pasta and sauce stick together flawlessly.
Pin me!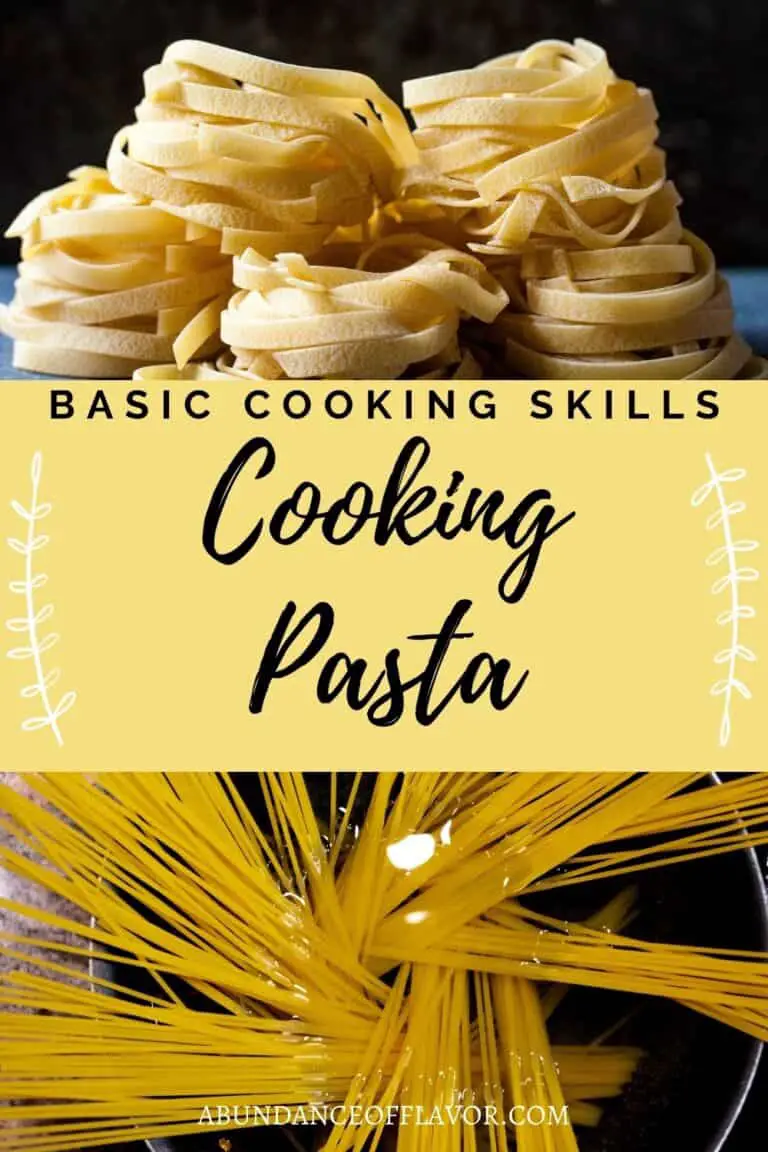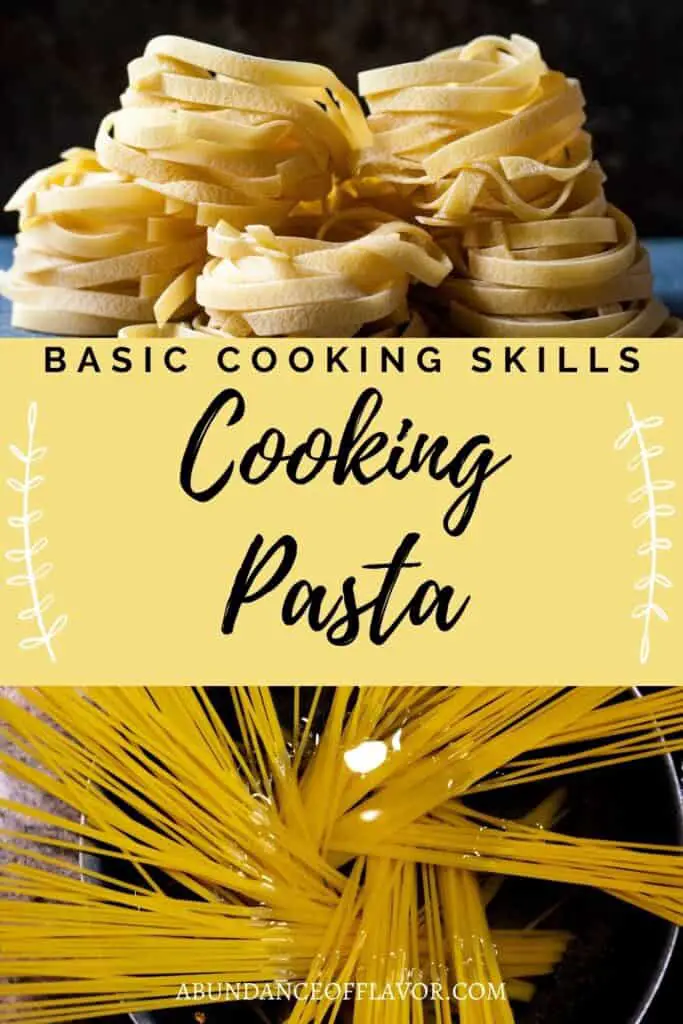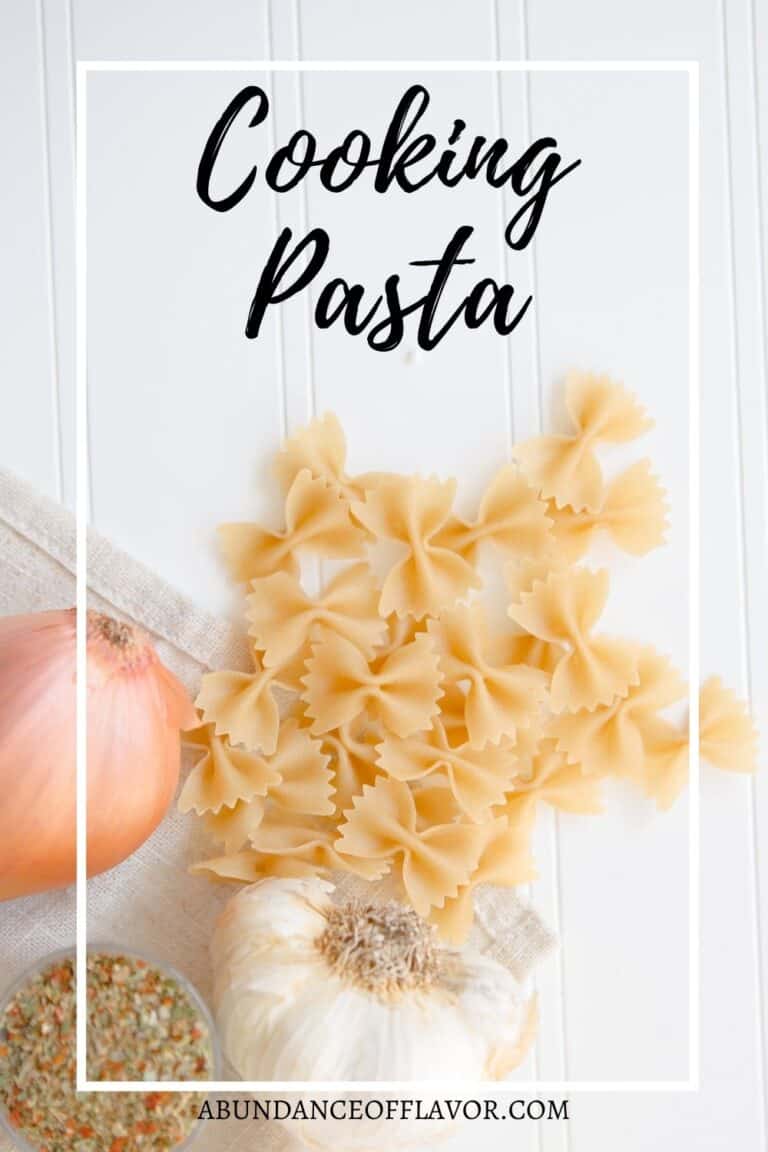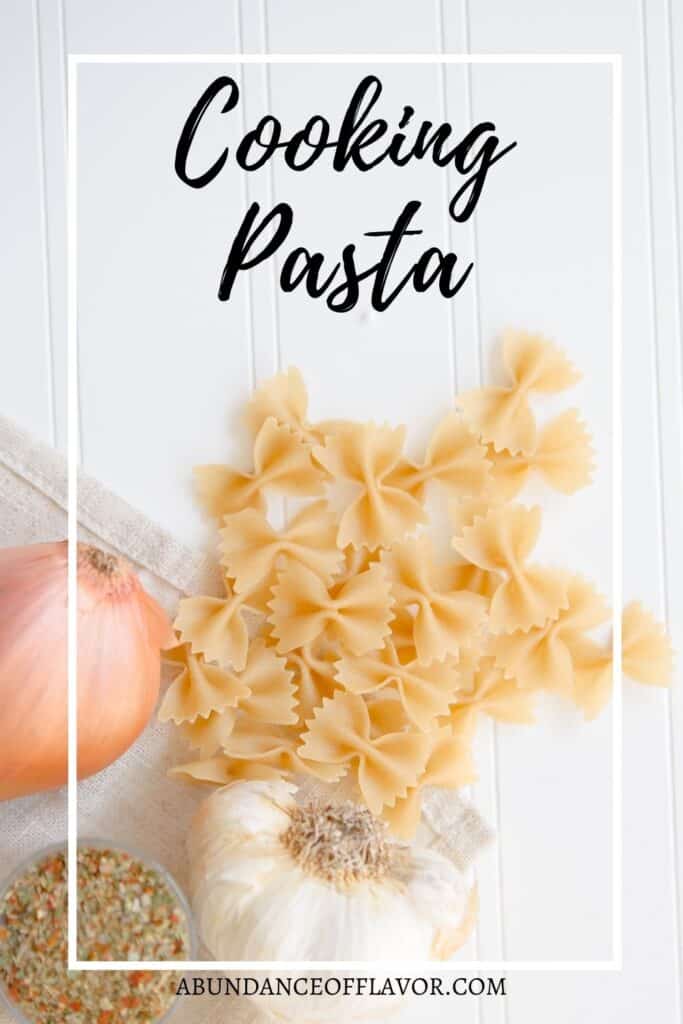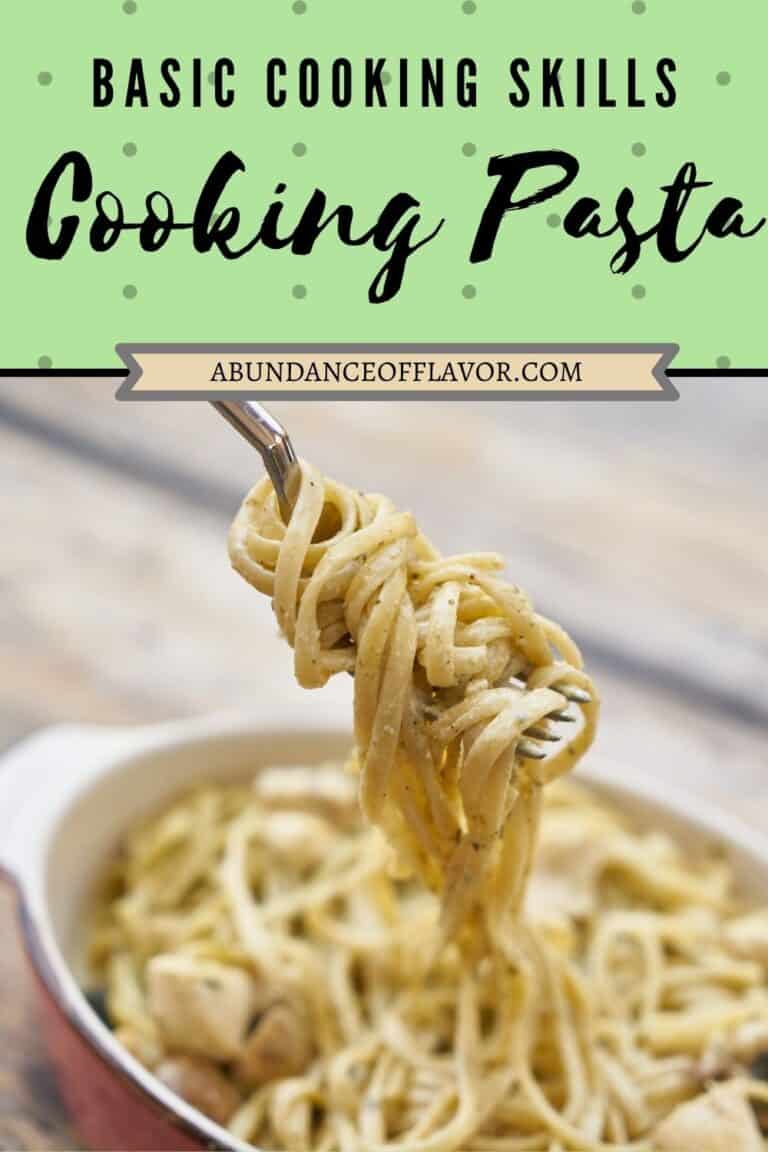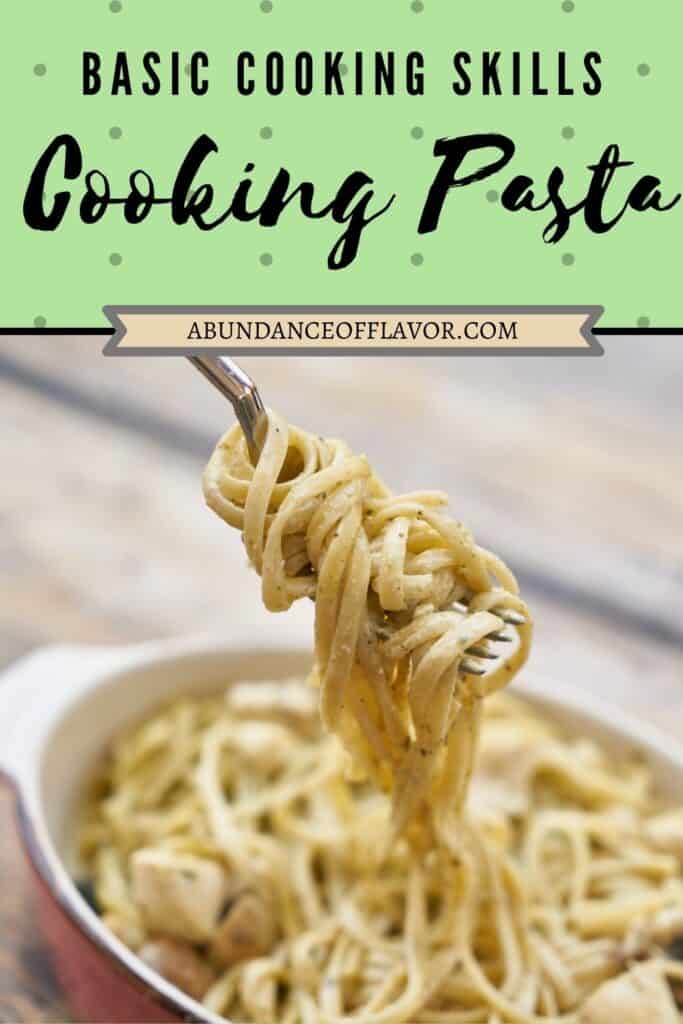 Implement your new skill
Don't miss out on a delicious pasta recipe coming your way soon! If the Italian cravings hit in the meantime, checkout out Italian Sausage & Gnocchi or Sausage and Peppers for easy weeknight dinners!
What are some of your favorite pasta dishes to make at home? Or to eat in a restaurant? I love preparing gnocchi dishes at home and a classic chicken parmesan from Italian restaurants!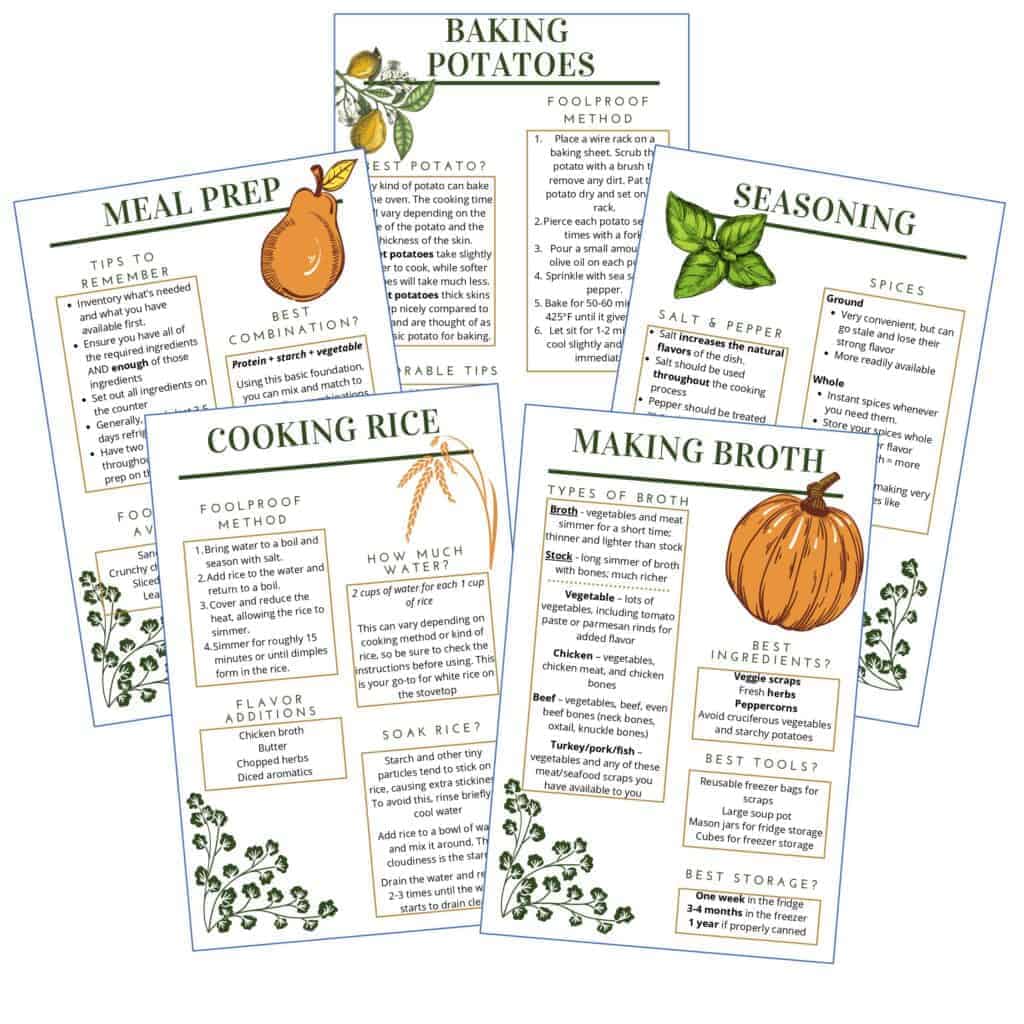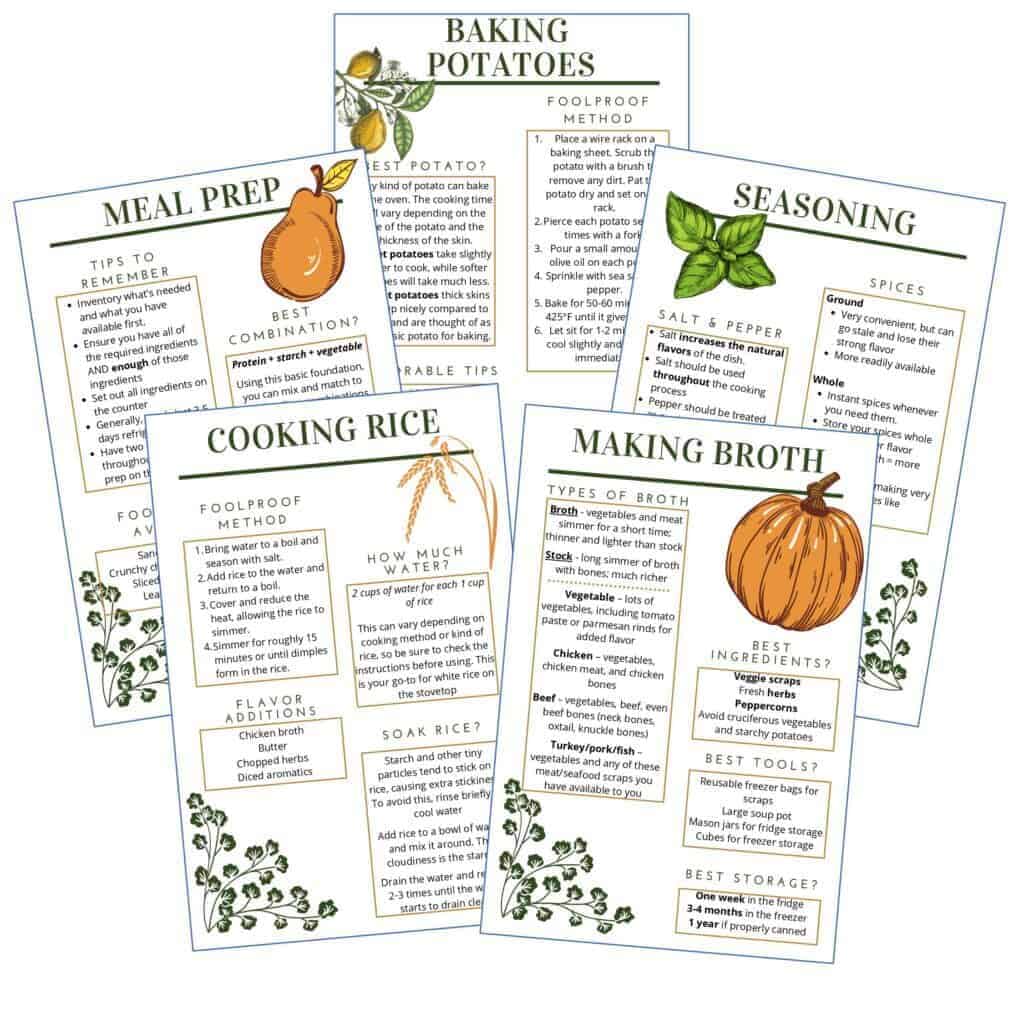 Get your $1 worksheets today!
Related Posts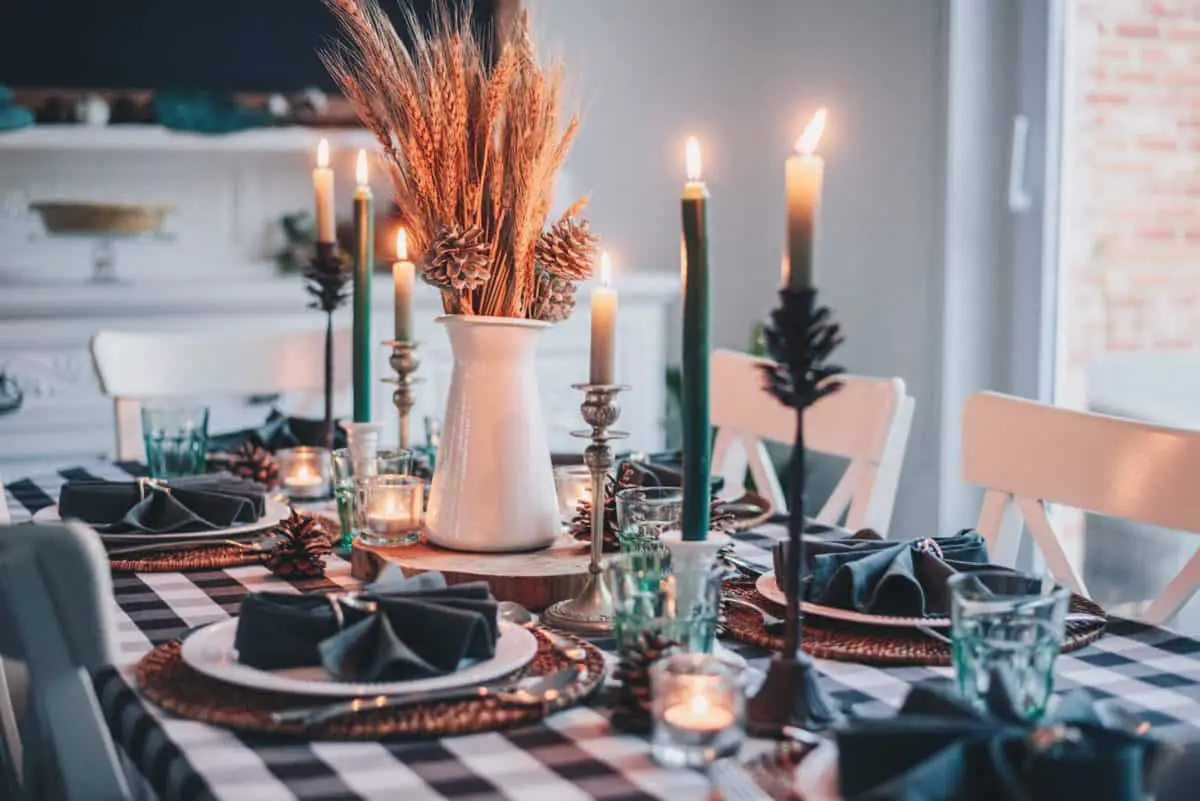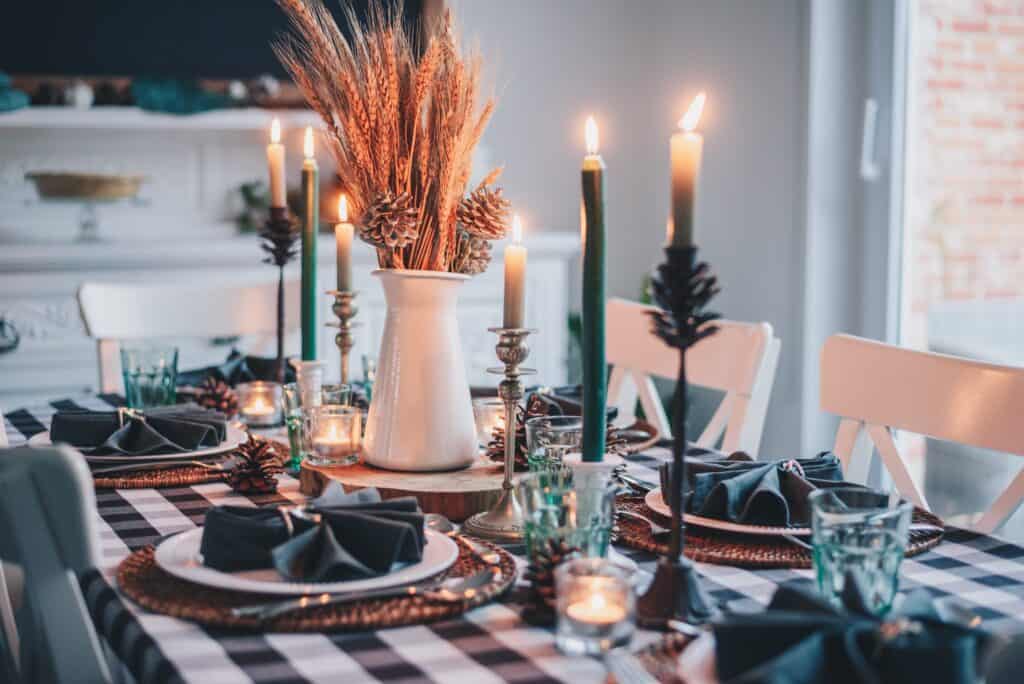 The ultimate kitchen essentials list for fall! Decorate your home this year with some of my affordable fall-favorites on Amazon.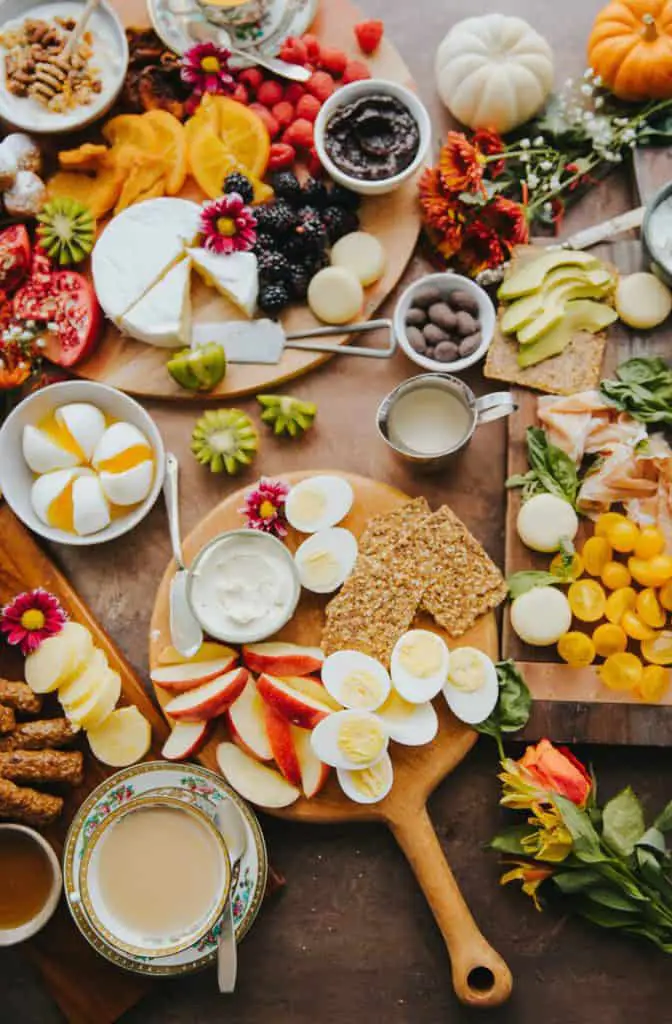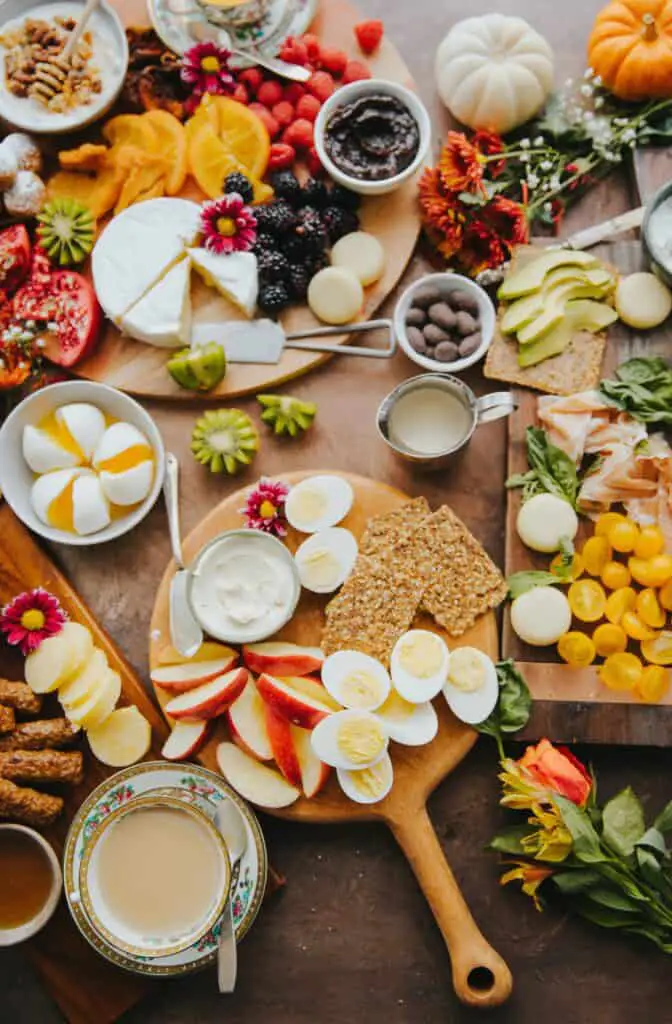 My Fun and Fruity Dinner Party Menu guarantees to impress. Fresh fruit in each dish to adds a lightness that is unparalleled.