Potatoes in all of their many forms have my heart. French fries, tater tots, chips, mashed potatoes, baked potatoes, I love them all. Sauteed with garlic, onions, and peppers, these crispy skillet potatoes are perfect sides to eat with breakfast (or lunch or dinner, cause they're tasty all day)
Crispy skillet potatoes in their prime
The crispiest of potatoes are cooked in a piping hot skillet, preferable cast iron. Cast iron has a knack for hot, even cooking, but any skillet will suffice.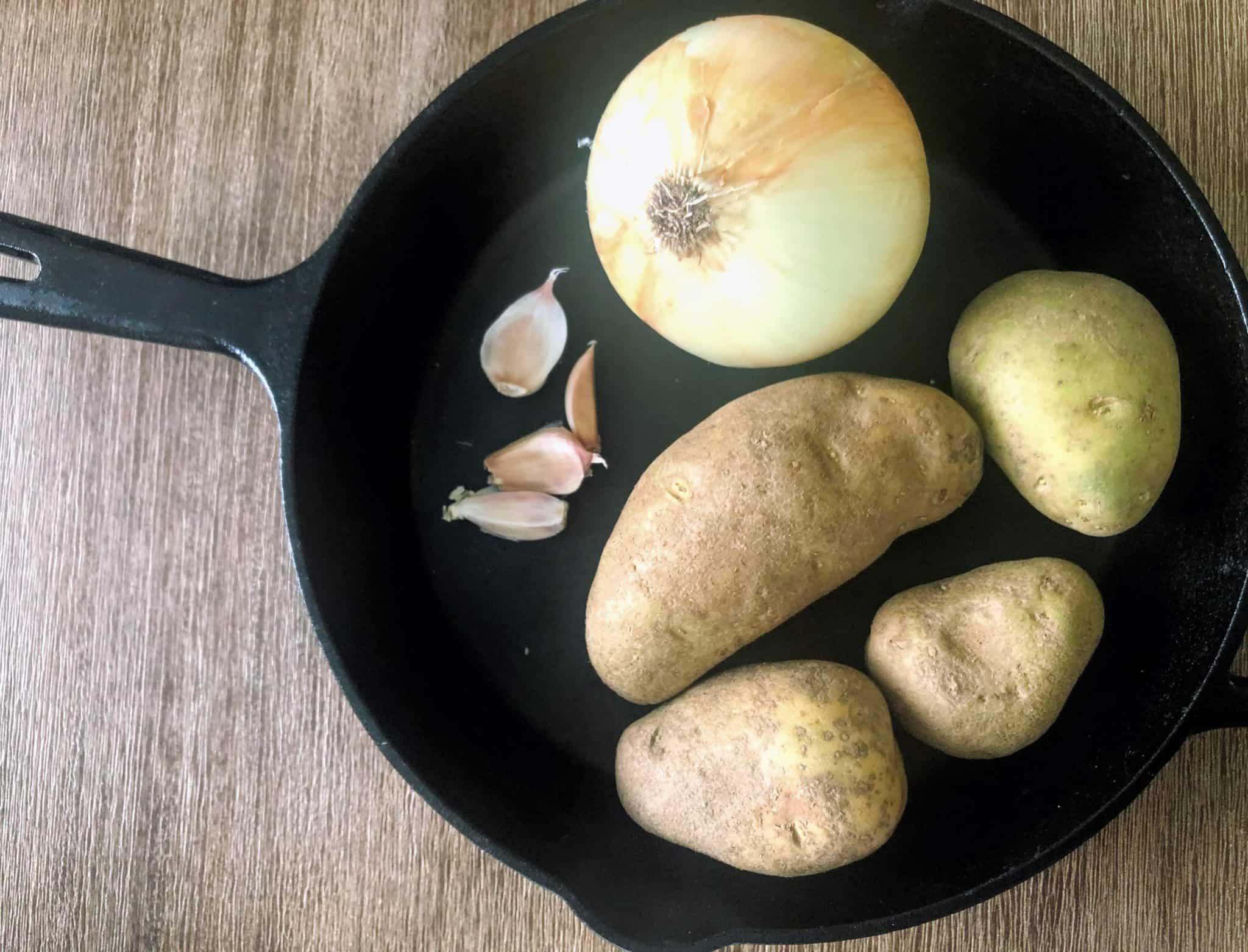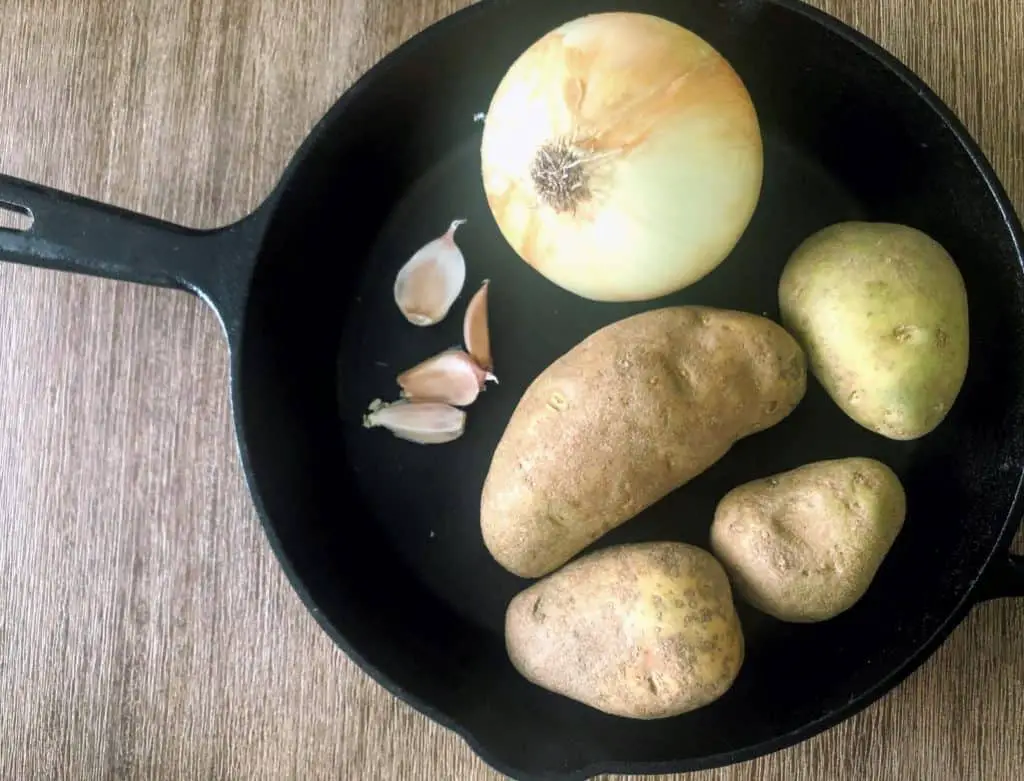 Adding in a few diced vegetables (garlic, green pepper, onions) really elevates the flavor of the potatoes and gives a nice variety of texture to the final dish. Throw in your favorite seasonings and voila! Tasty, crispy, skillet potatoes. Let's start with the basics of getting started.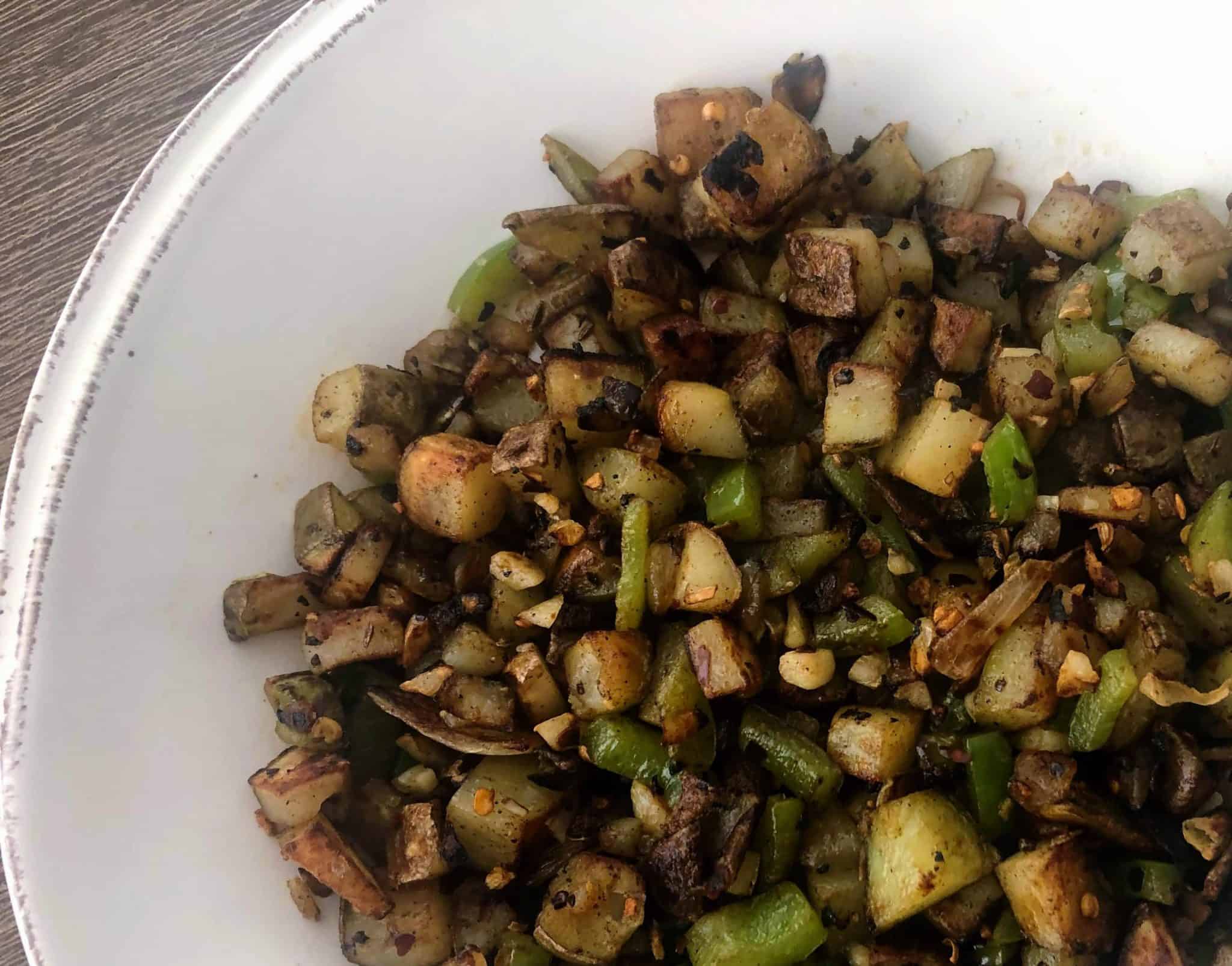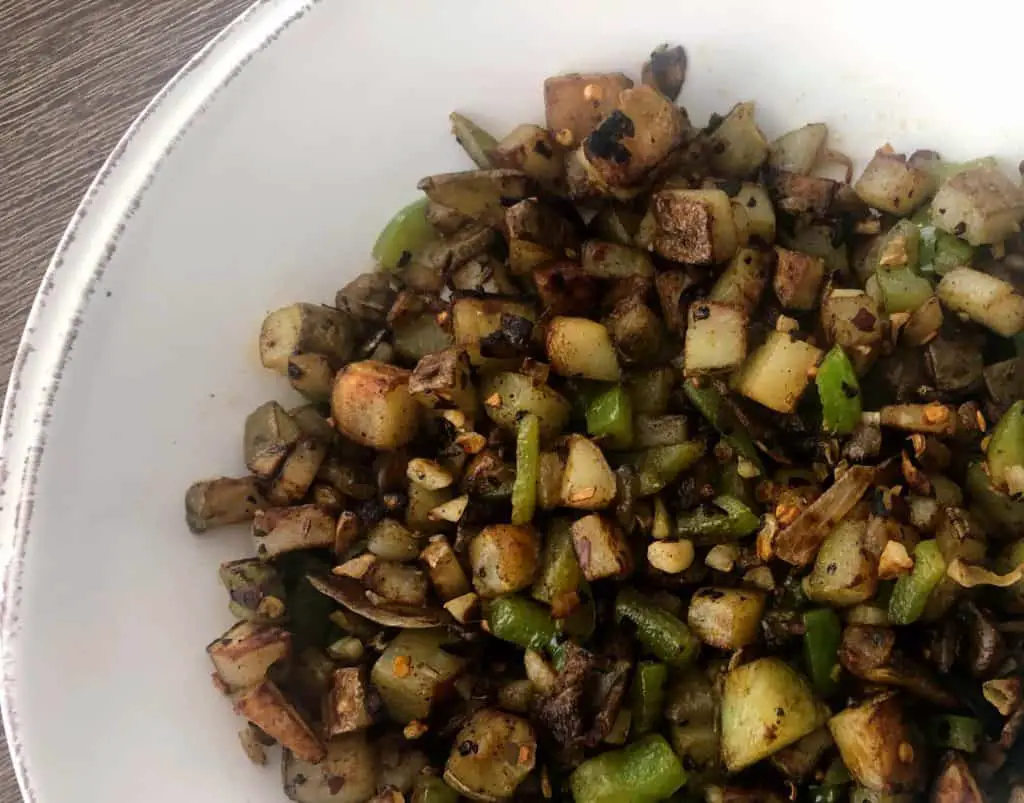 how to: dice potatoes
The goal is to cut the potatoes into small, similar sized pieces. Similar sizes means even cooking, and even browning across all of the potatoes.
For this recipe, I was over ambitious and first grabbed 5 small-medium sized potatoes. After beginning to chop them, I quickly realized I only needed two haha.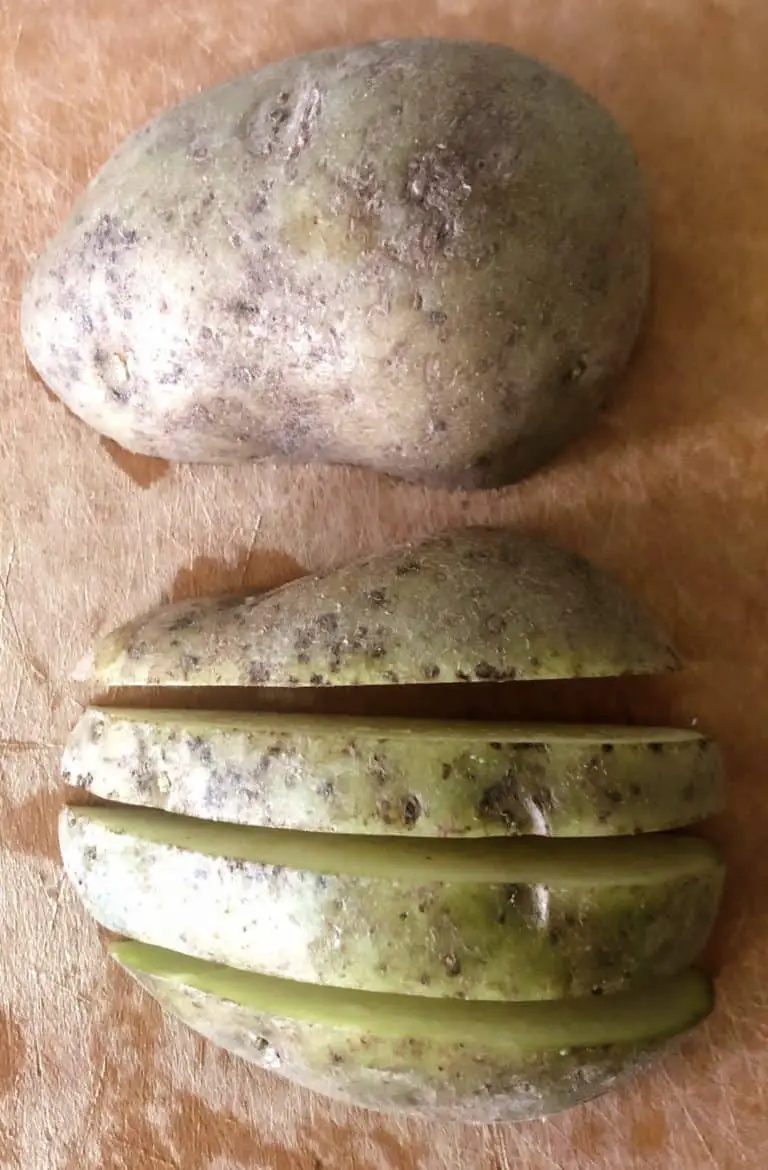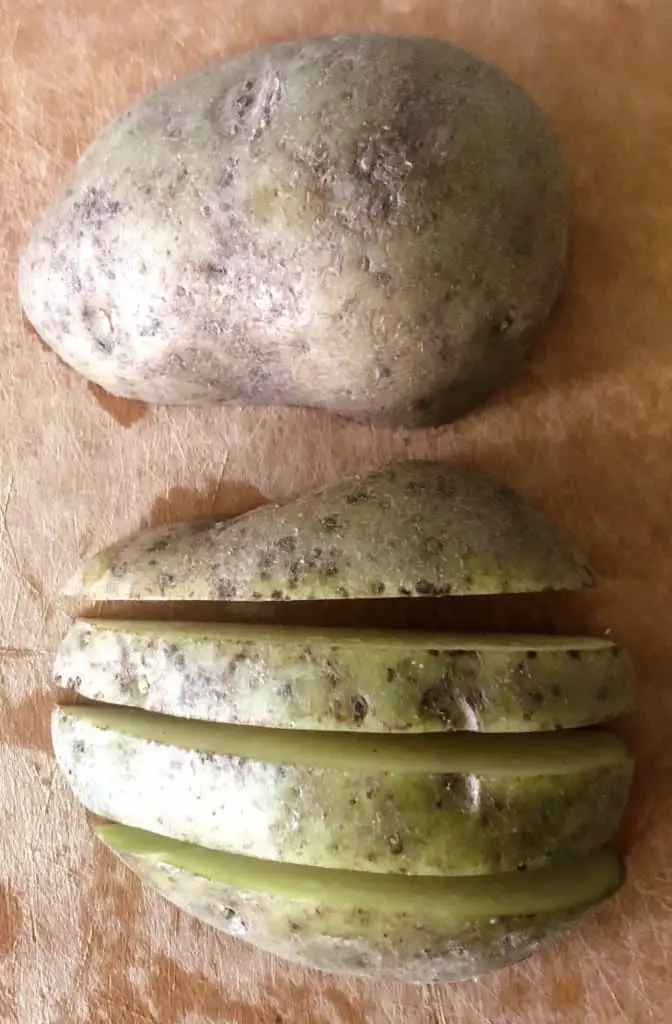 For two servings, grab 2 small potatoes. Begin by slicing the potatoes in half long-wise. Take one of the halves and lay it flat. Slice into 4 long pieces.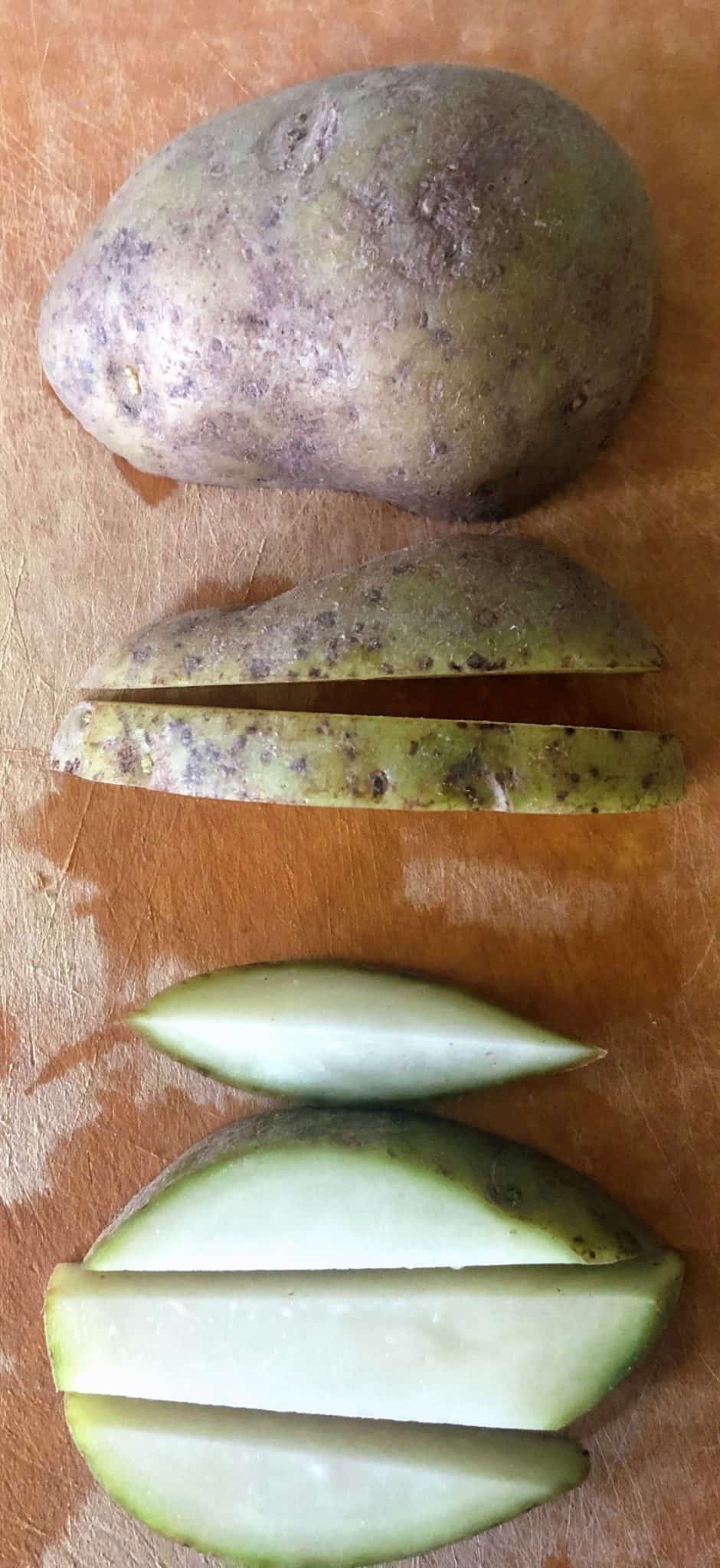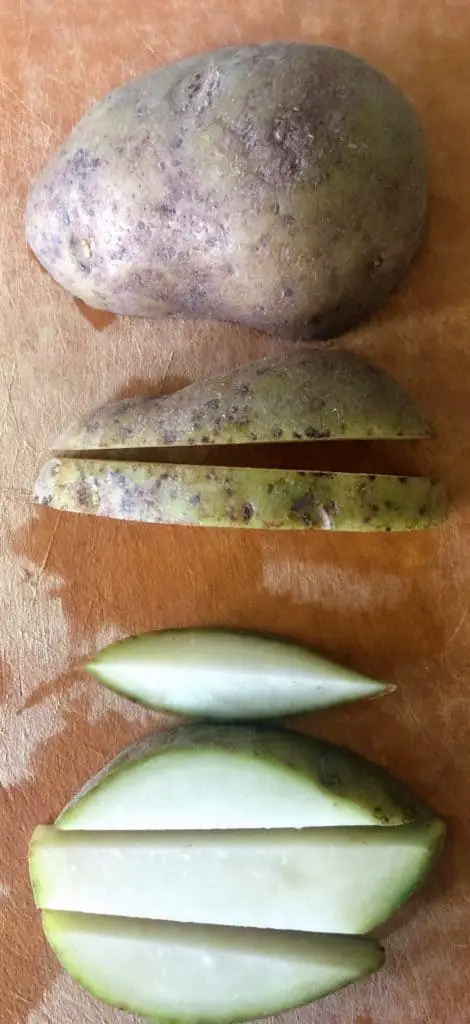 Some slices may be longer and can be sliced again. Continue this process until all the potato slices are relatively the same width.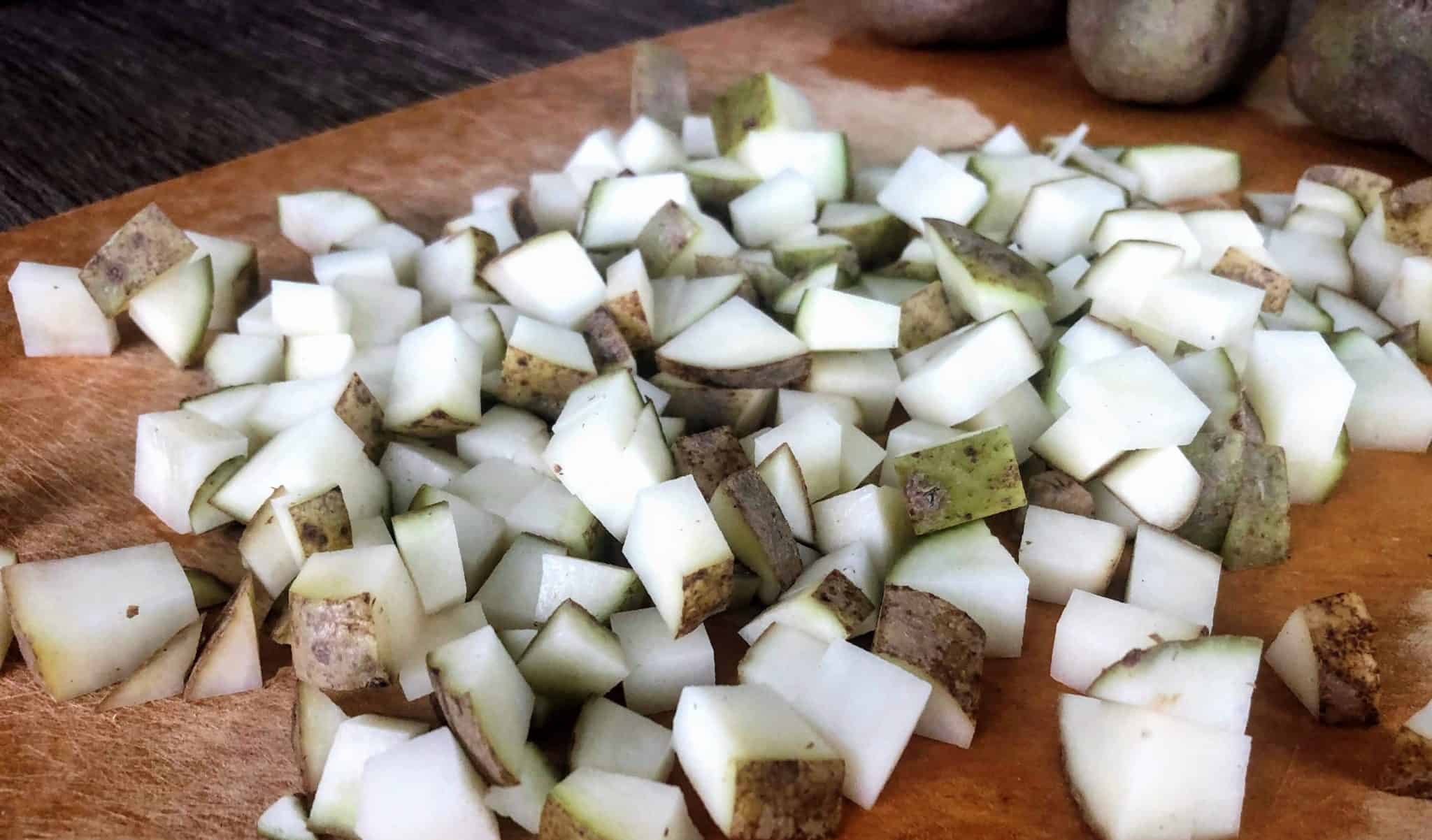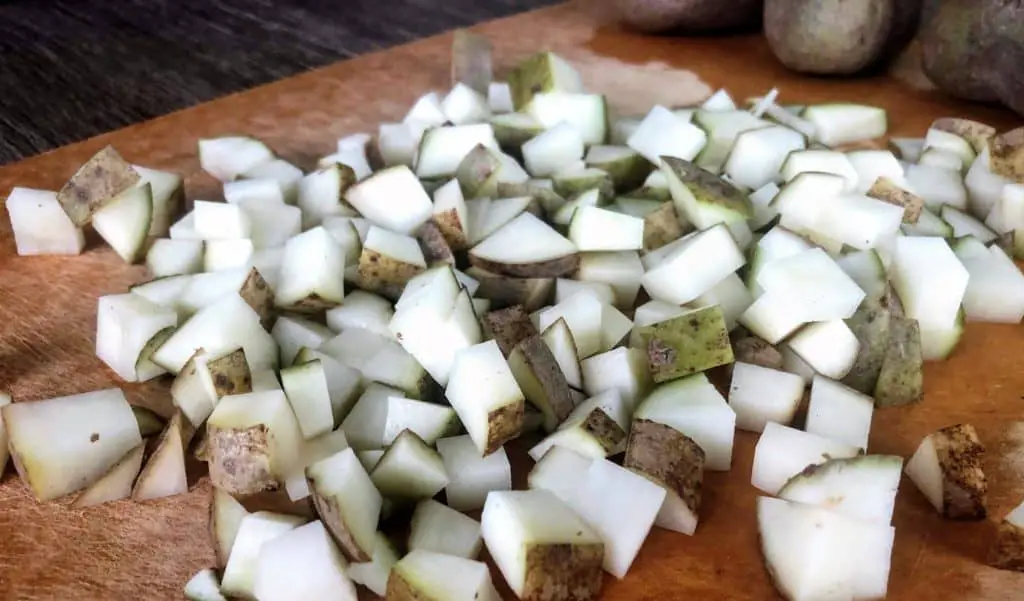 Line up all the slices together and start chopping into small pieces of potato. The end product should look something like this.
Repeat with the other half of the potato and all remaining potatoes.
how to: Dice an onion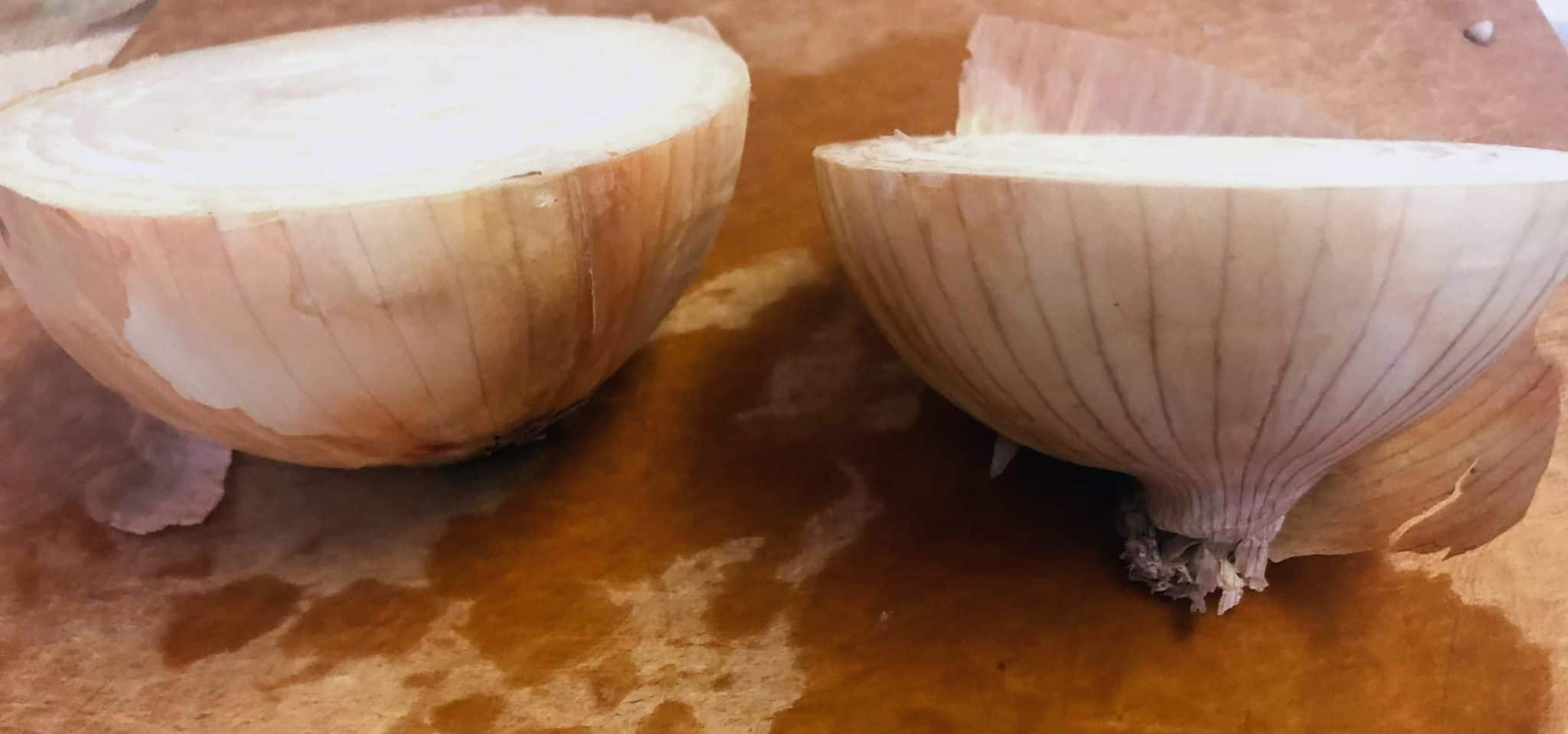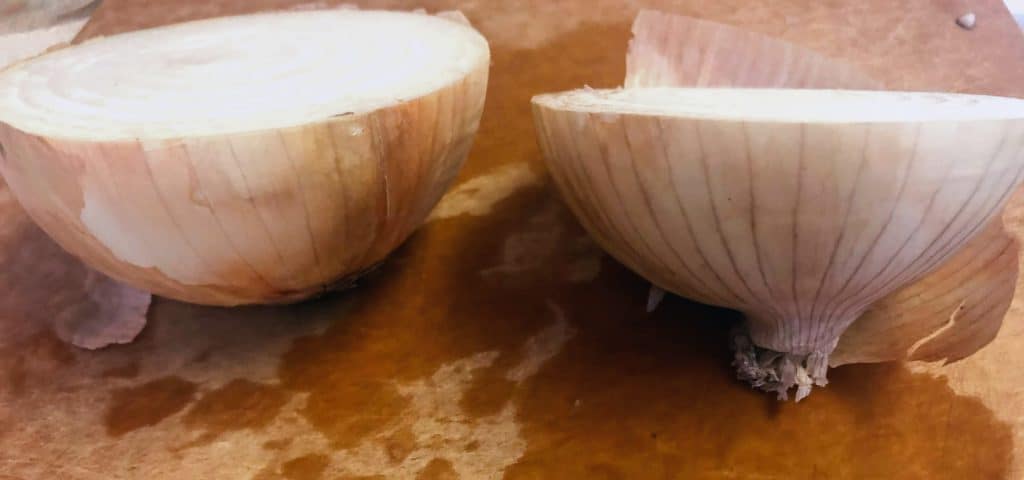 Next, chop the onion. Begin by cutting it right now the middle. Only one half will be used for this recipe. Reserve the other half in the fridge.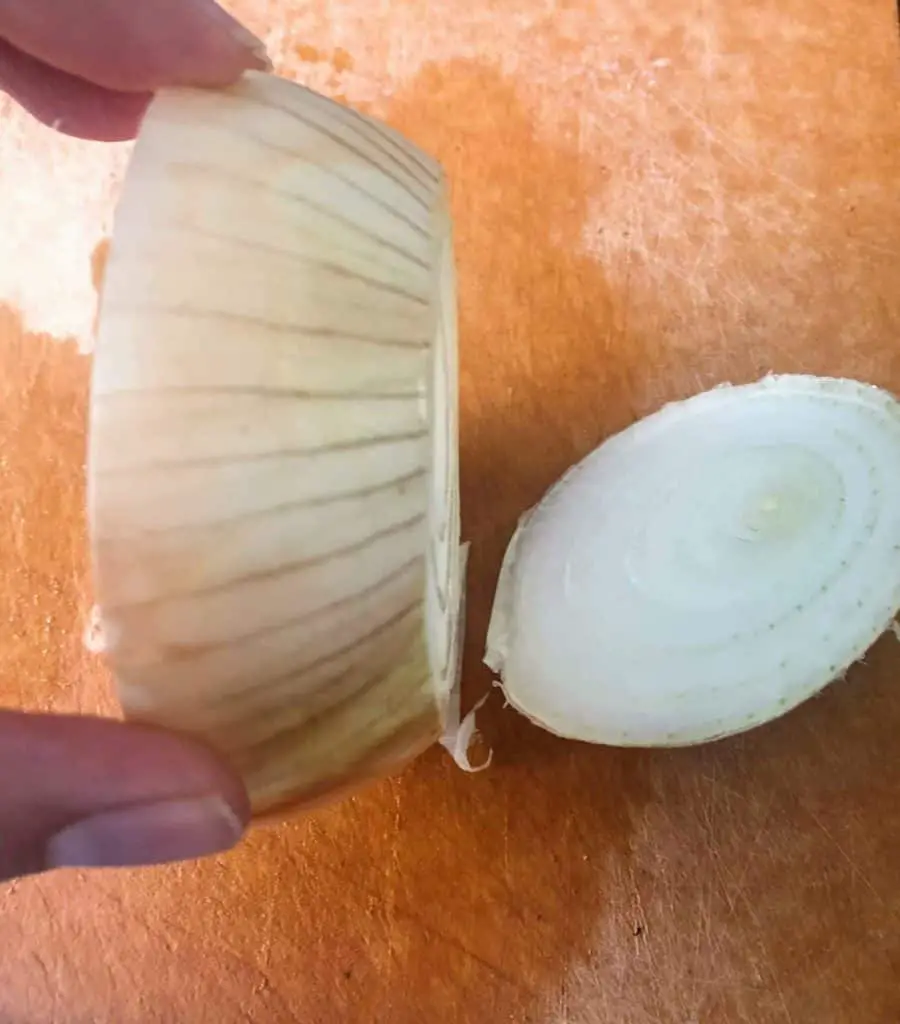 Set one of the onion halves on its side and slice off the root end. Remove the outer layer of onion skin and lay flat.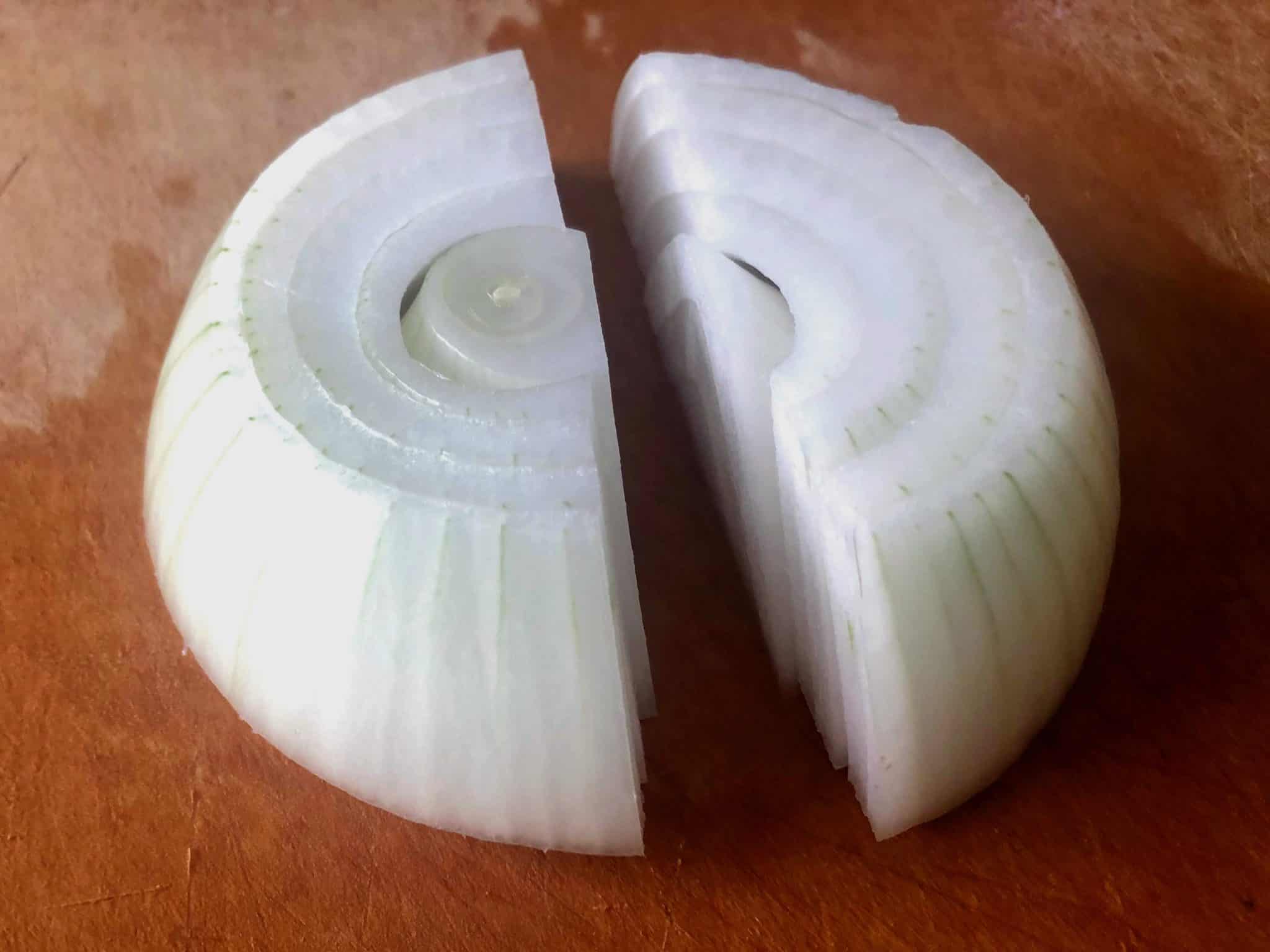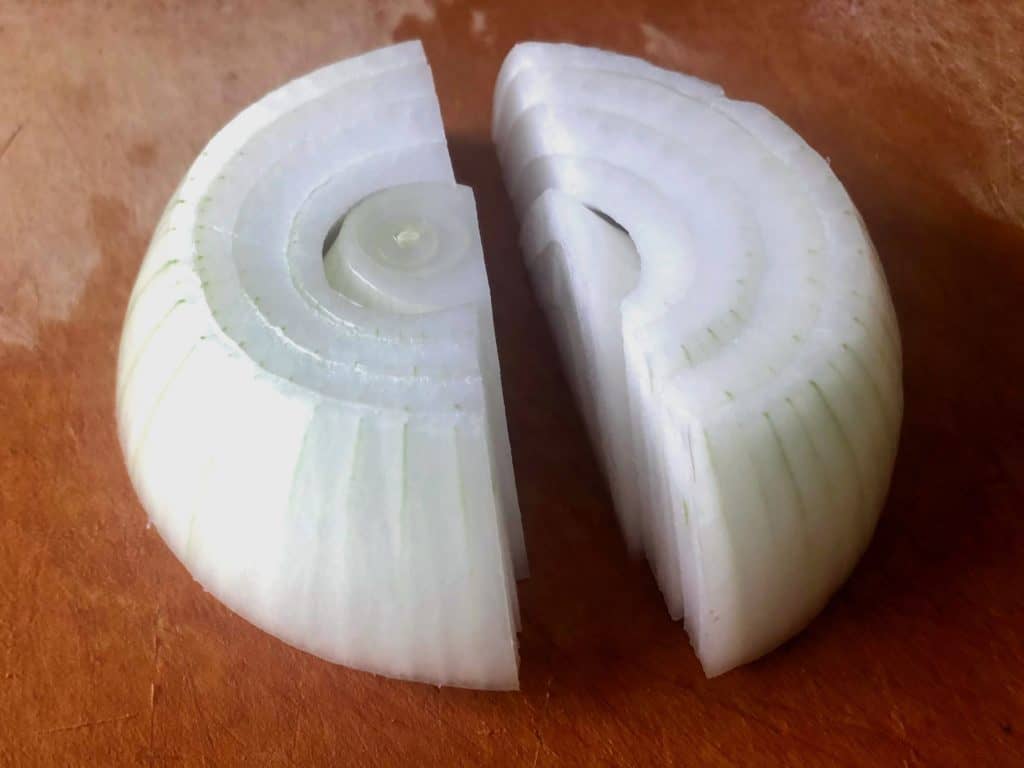 Cut down the middle to create two equal halves.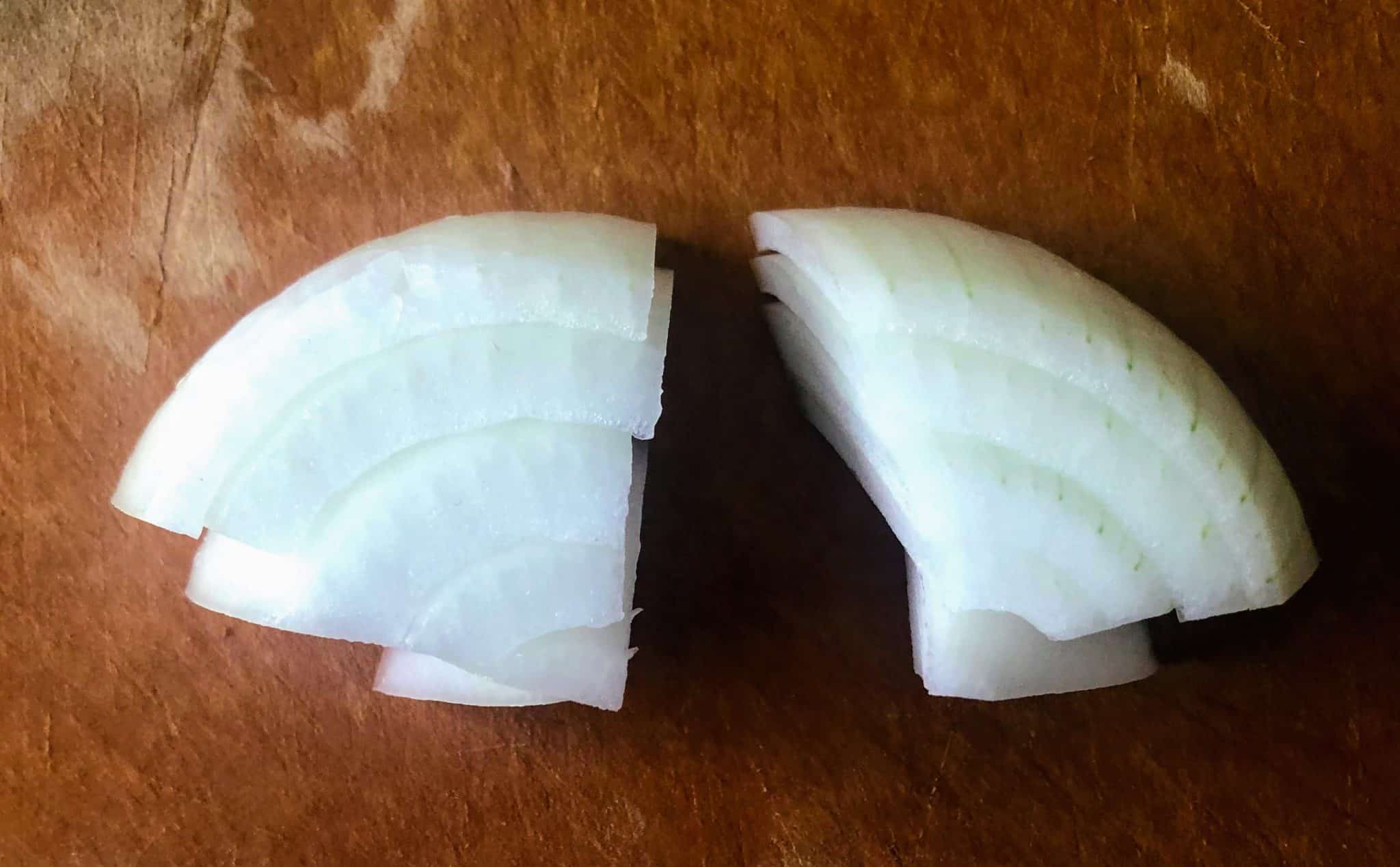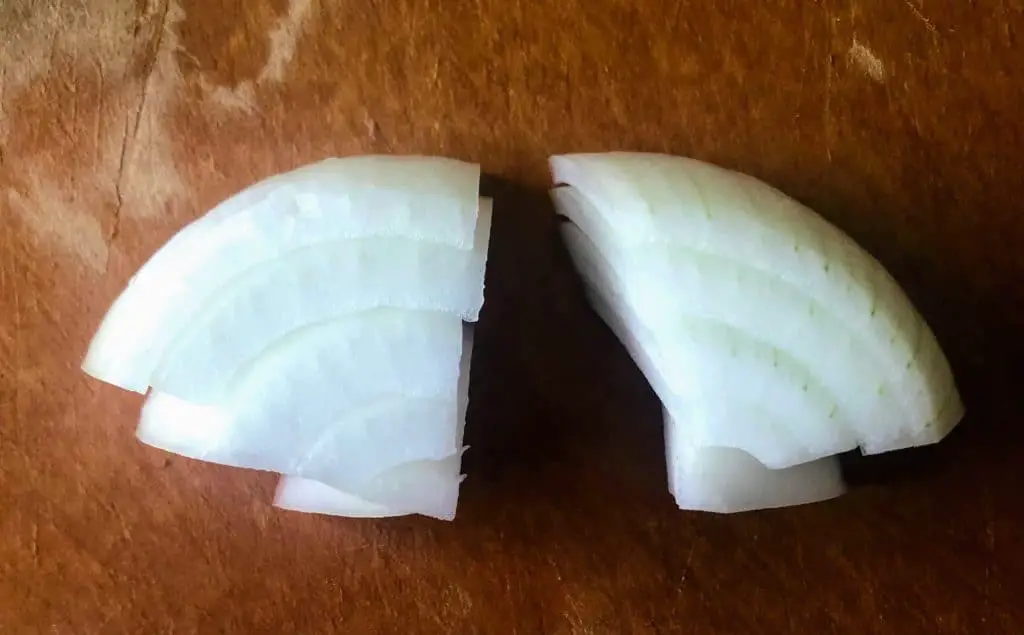 Slice each half again down the middle.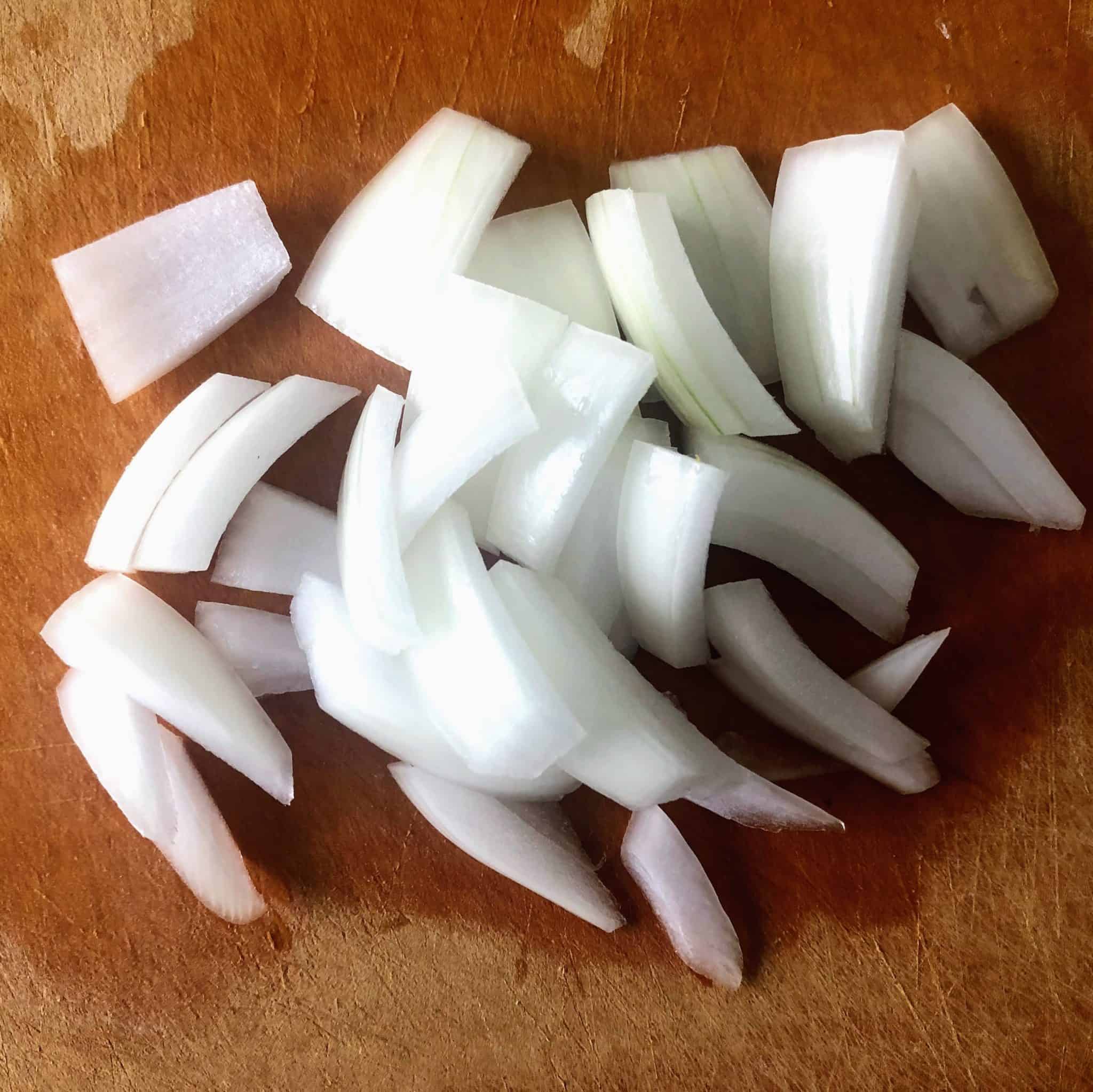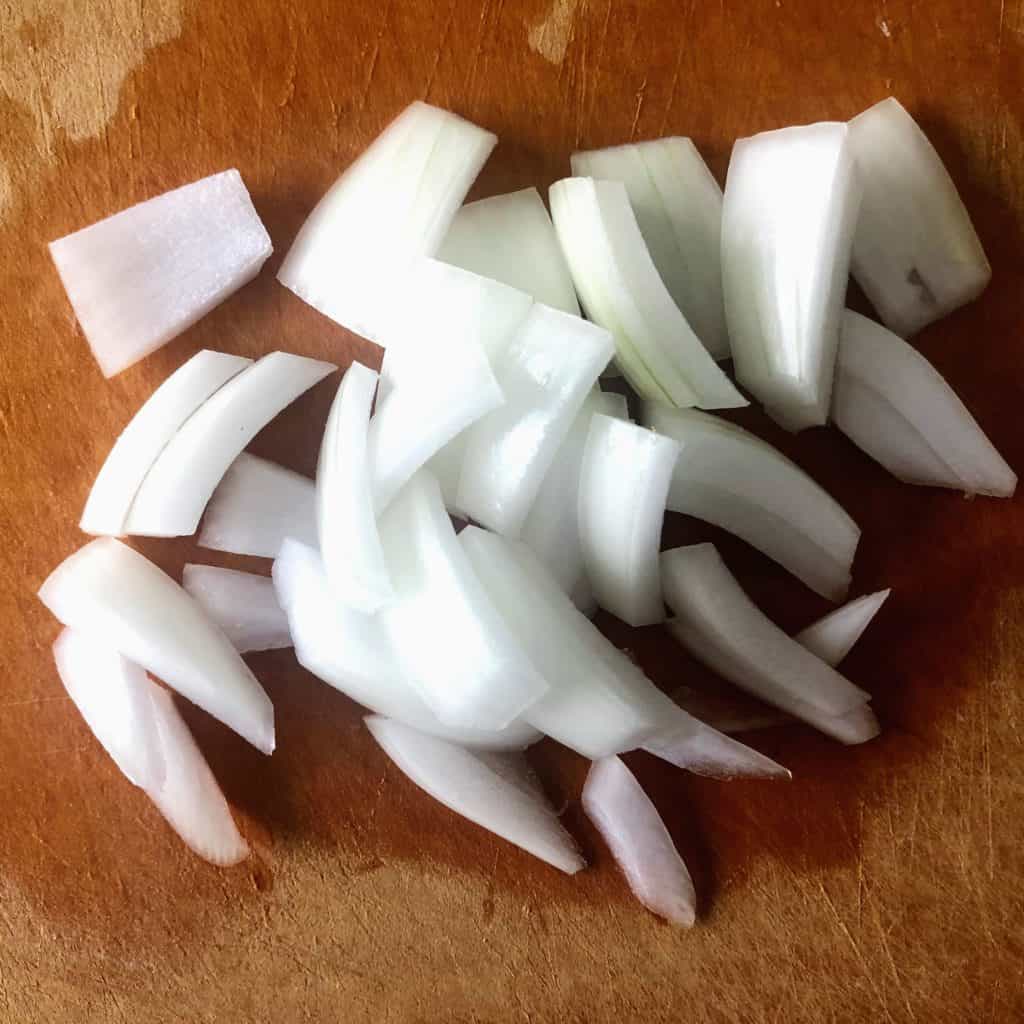 Next, cut long thin slices of the onion chunks by working from one end to the middle.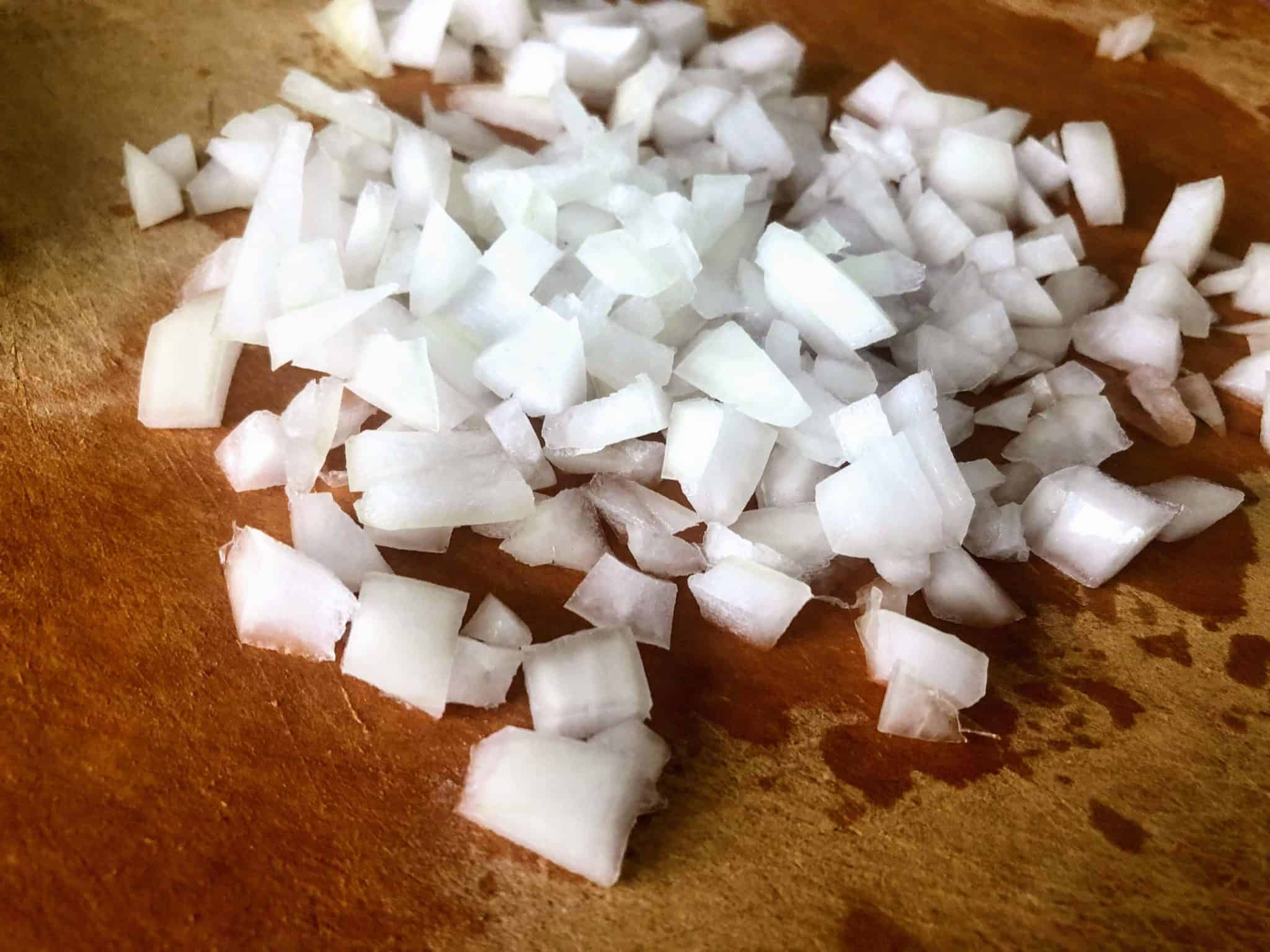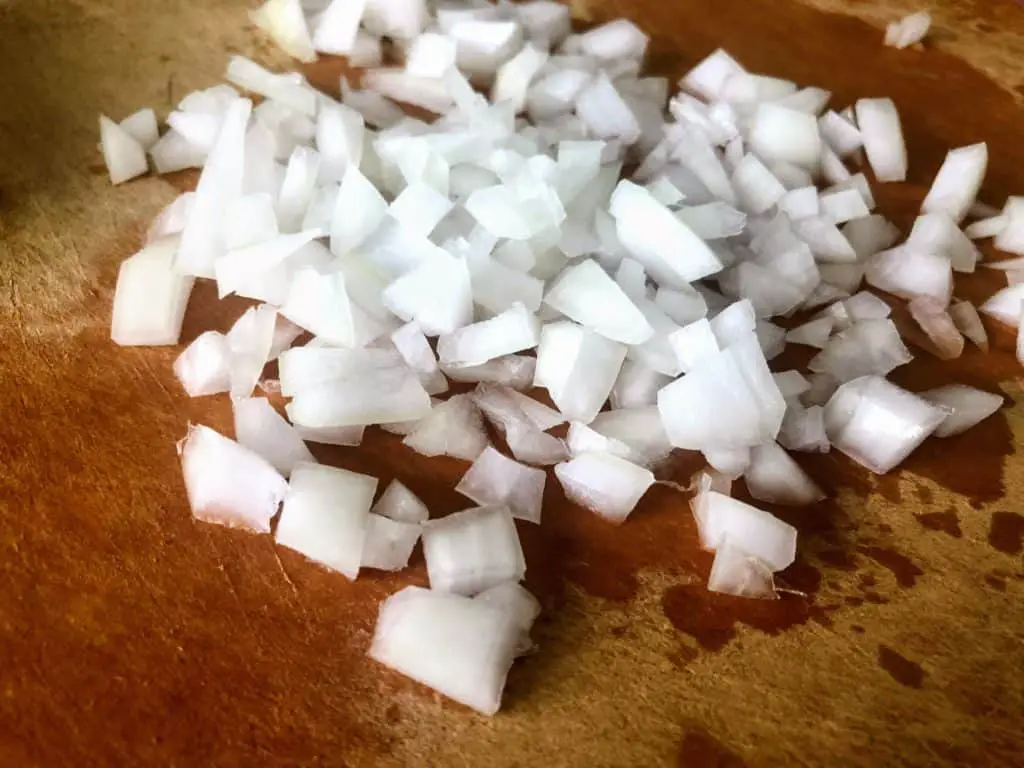 In a pile, dice the thin onion slices into small, even sized pieces.
how to: dice bell pepper
Start with one section of the bell pepper. Cut from the stem down to the bottom and remove the section. Cut away any big pieces of white fibers.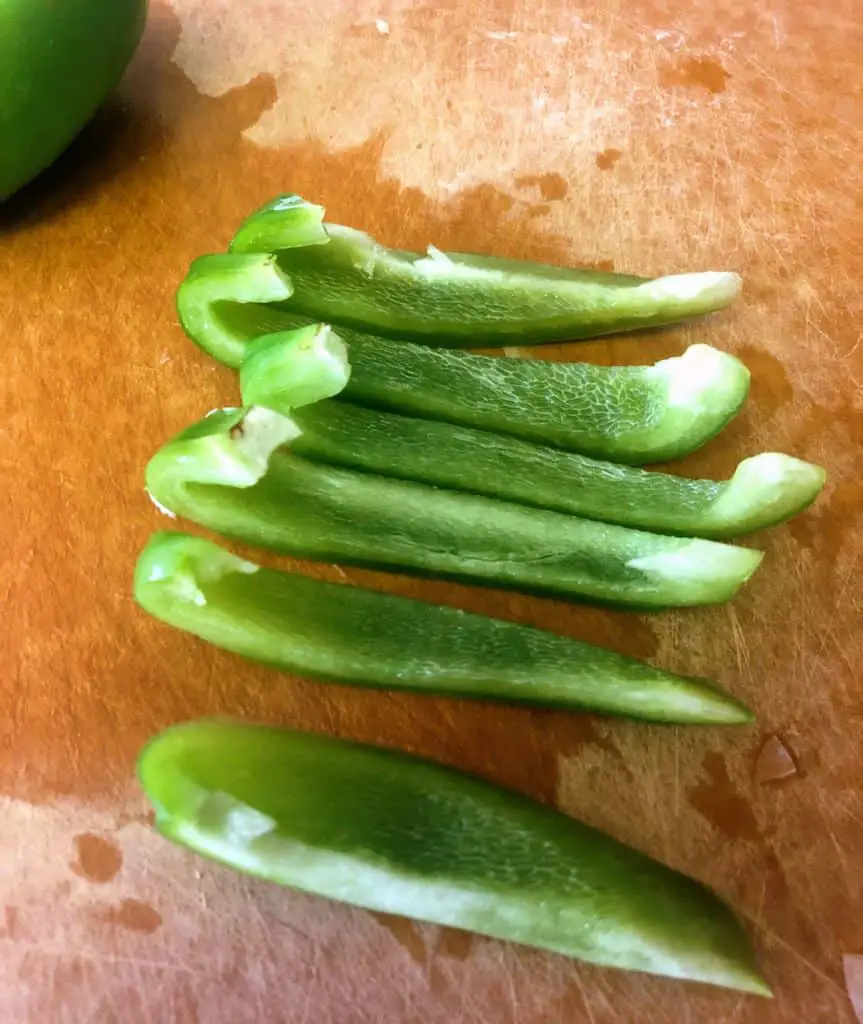 Slice the section into long even pieces. Chop into small pieces.
how to: mince garlic
Peel the garlic. I prefer using my really helpful garlic peeler that only takes a few seconds to peel.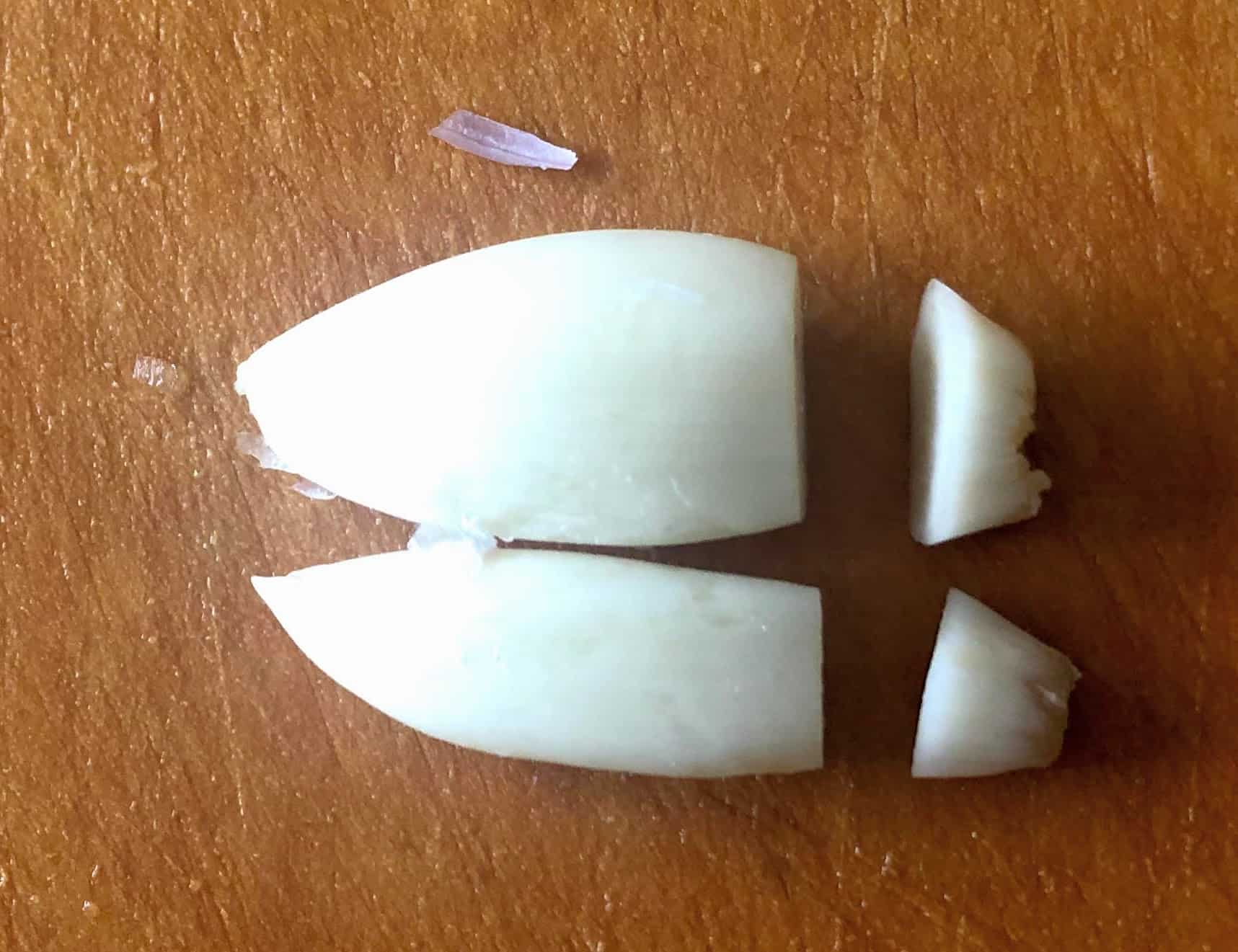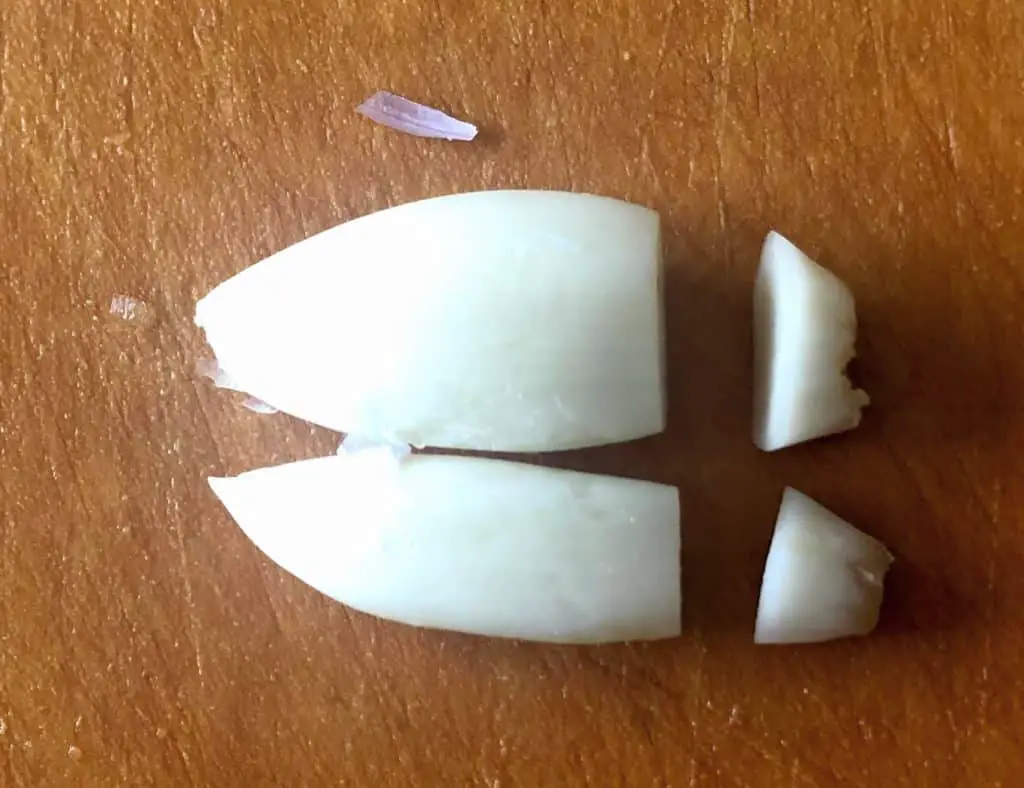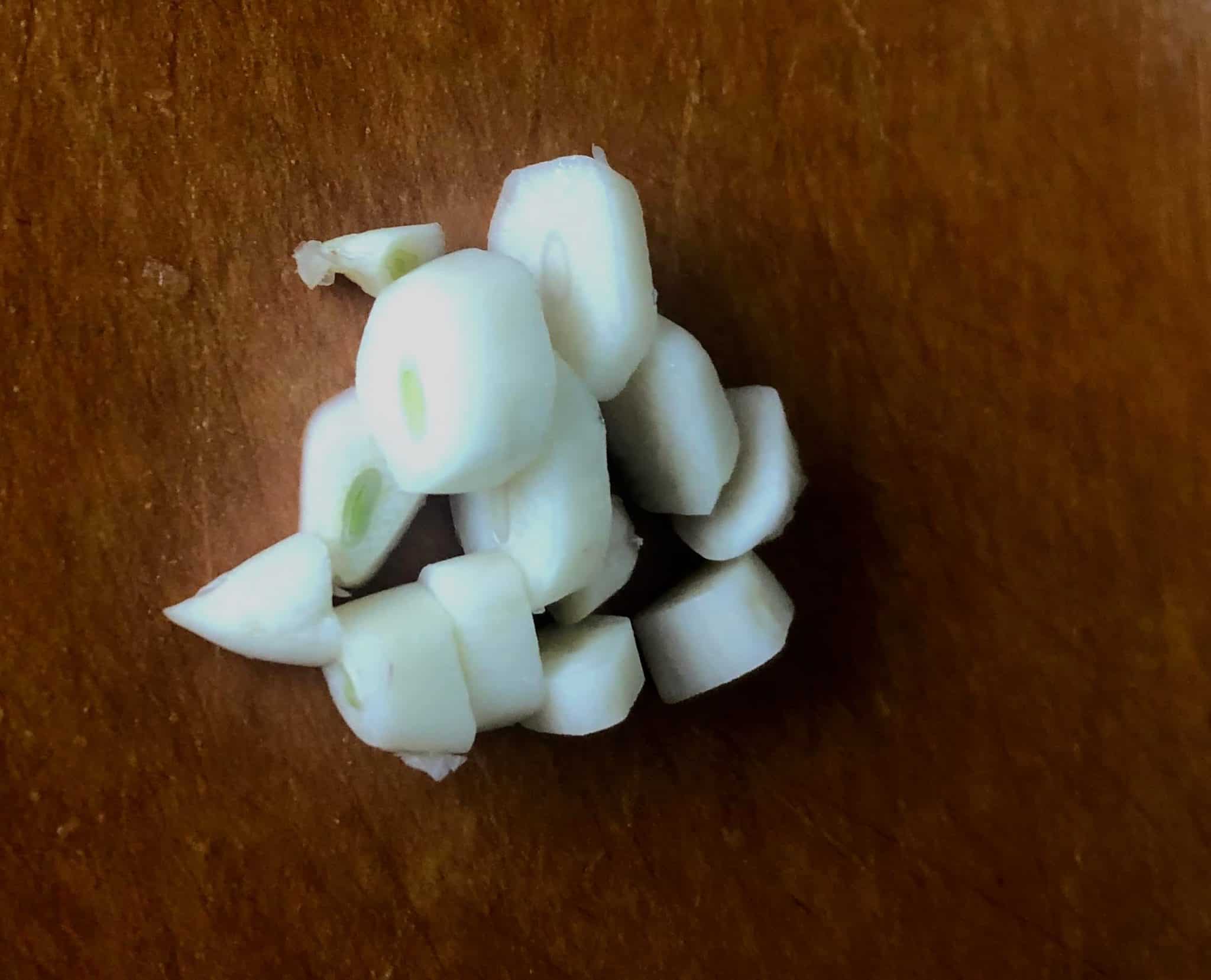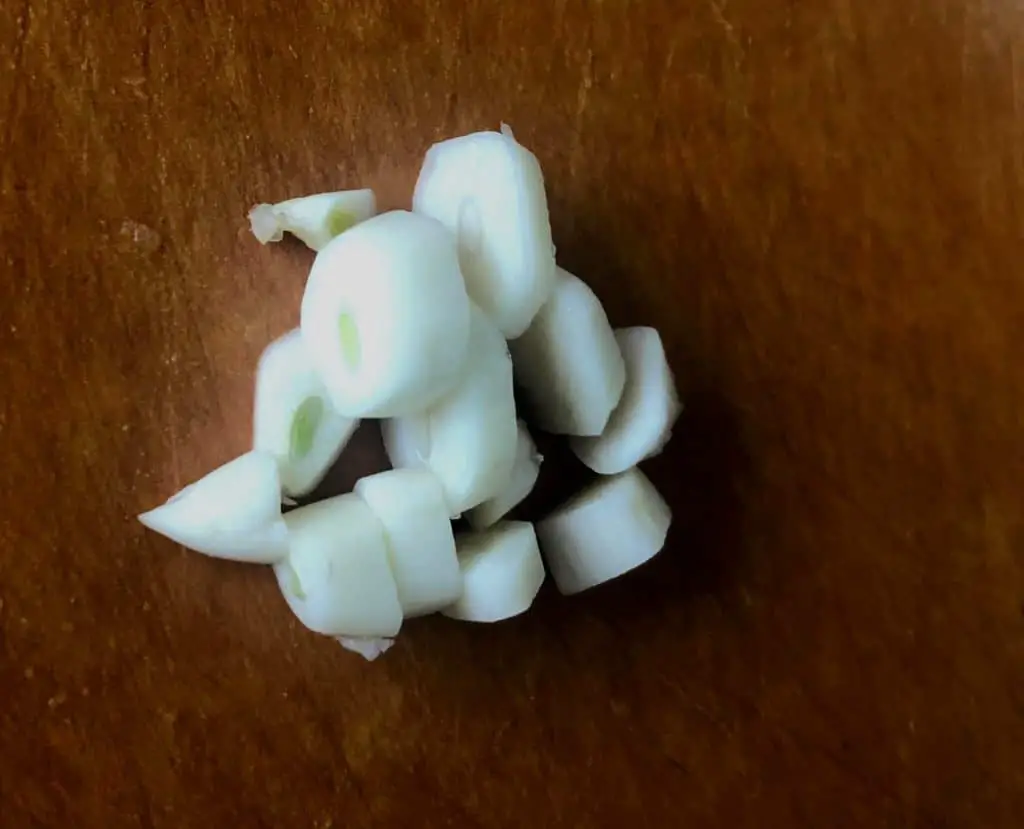 Lay each clove down and begin slicing it from one end to the next, creating medallion shaped pieces.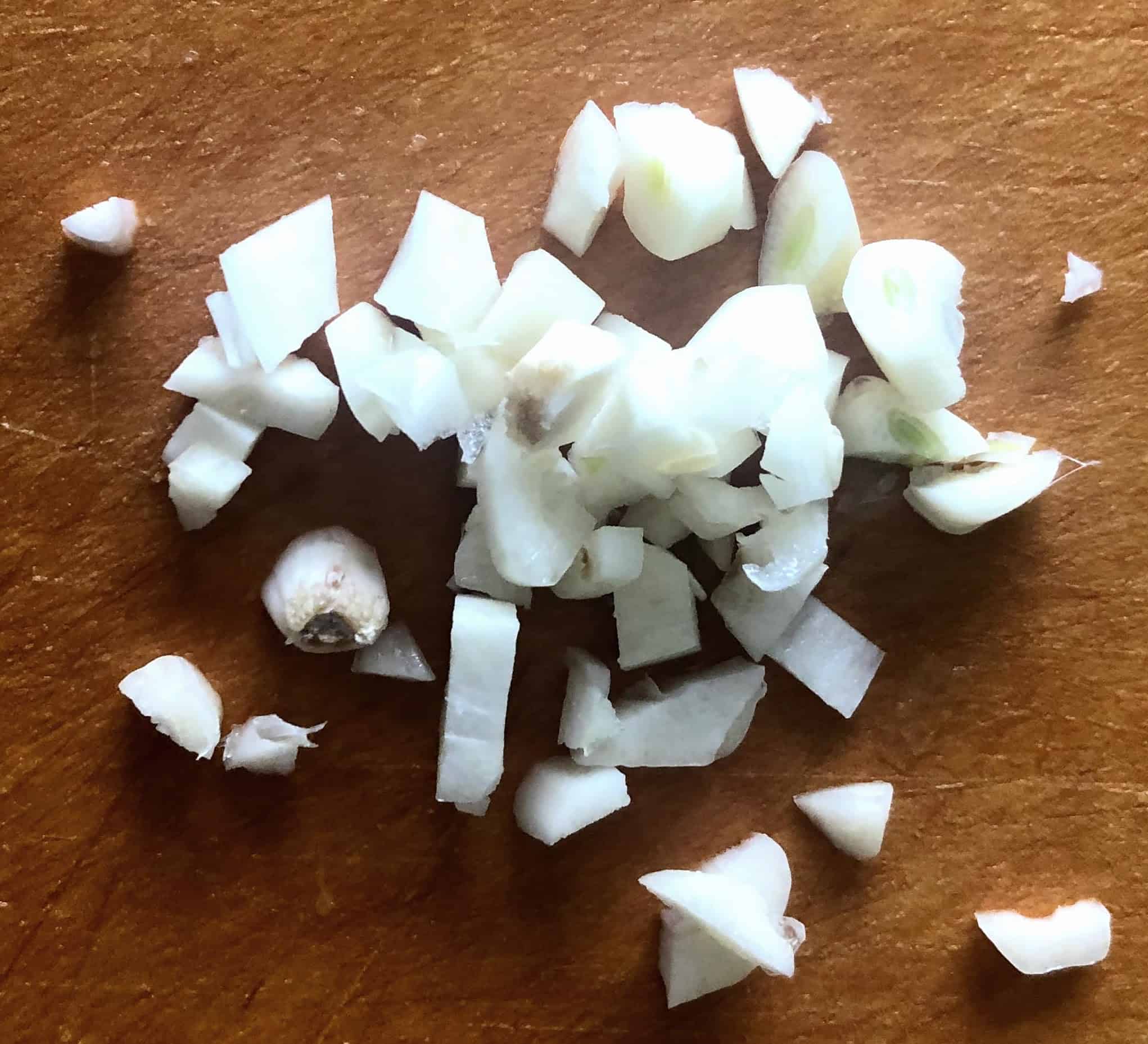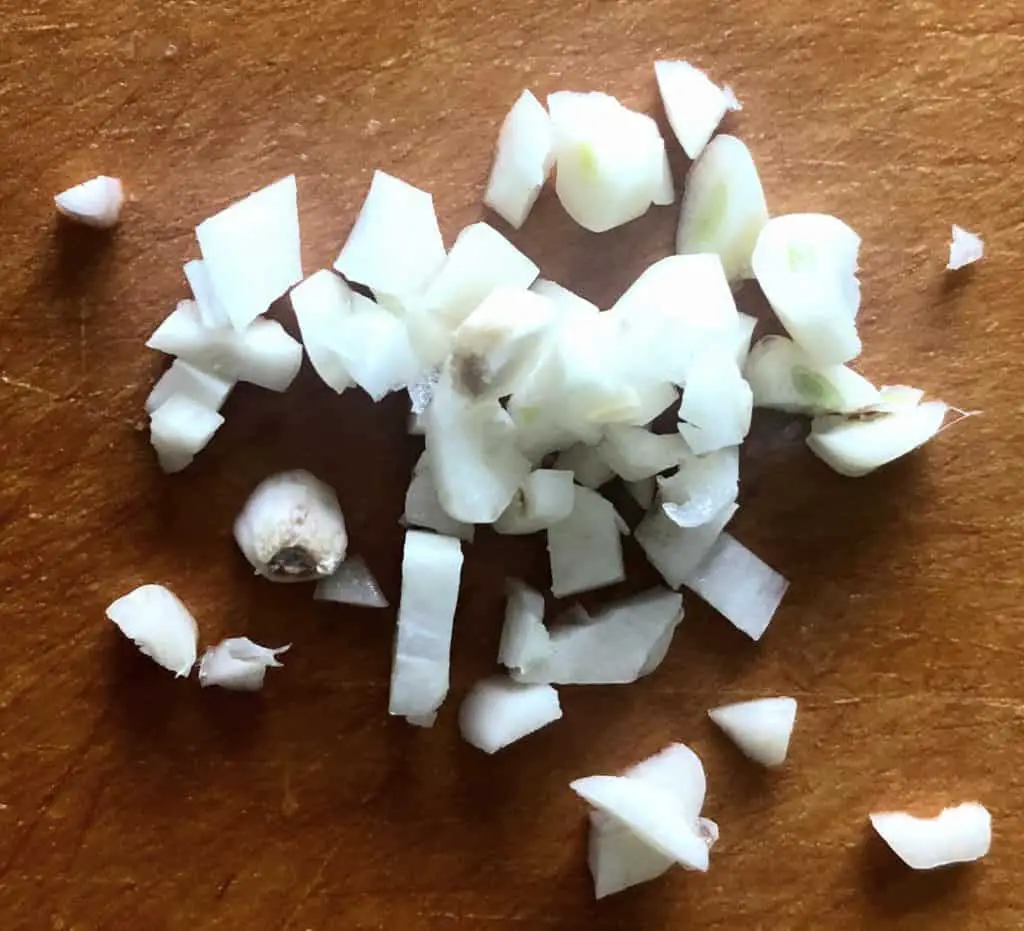 Pile the medallion pieces together and continue chopping until diced into very small pieces.
how to: prepare the pan
Over medium-high heat, melt 1 tbsp of butter in a cast iron skillet. This is my favorite cast iron skillet.
My skillet is medium sized and 2 diced small potatoes fit wonderfully.
You'll want to ensure there is not enough space in the pan for all of the potatoes to lay flat. If it's overcrowded and the potatoes are piled on top of one another you won't see that even browning across all of the pieces.
how to: cook crispy skillet potatoes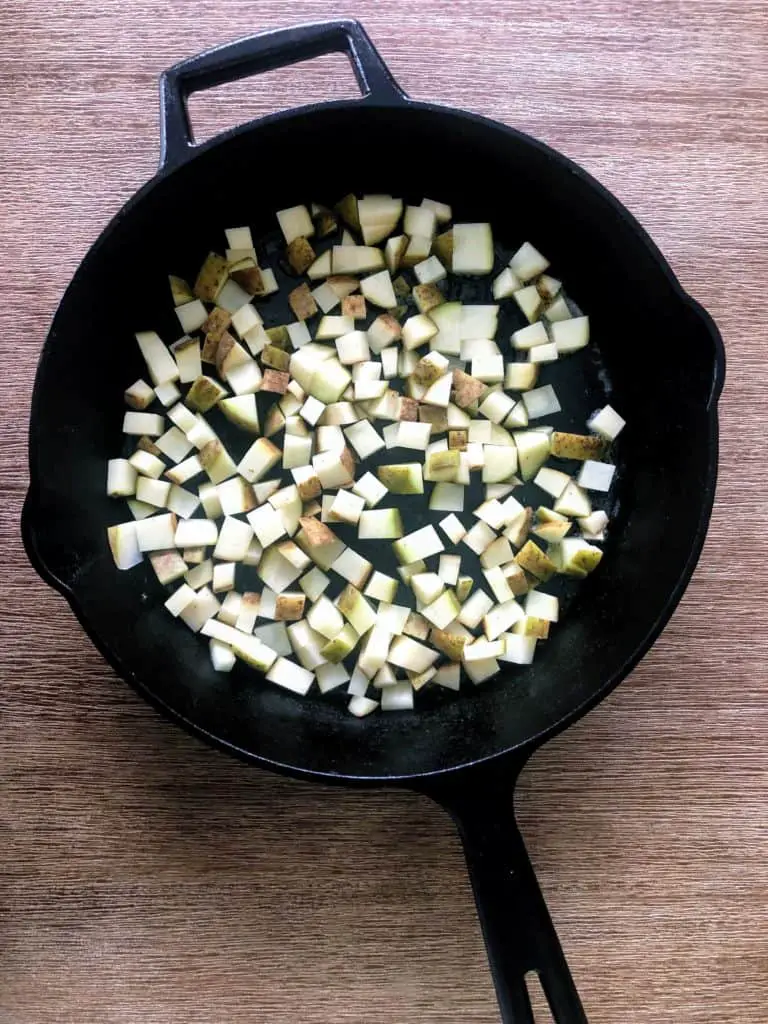 Add the potatoes to the pan and cook for 10 minutes without stirring. Not stirring the potatoes allows that side to get extra crispy and brown.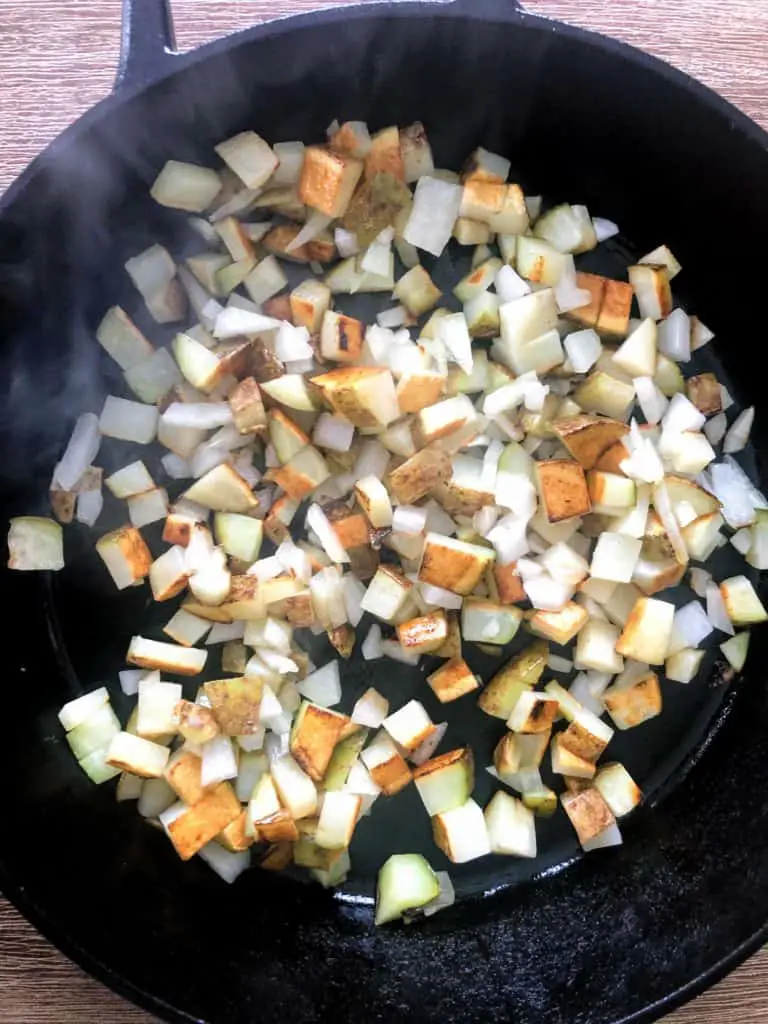 After about 10 minutes, flip one potato and check it's color. If it's nice and dark, they're all ready to flip!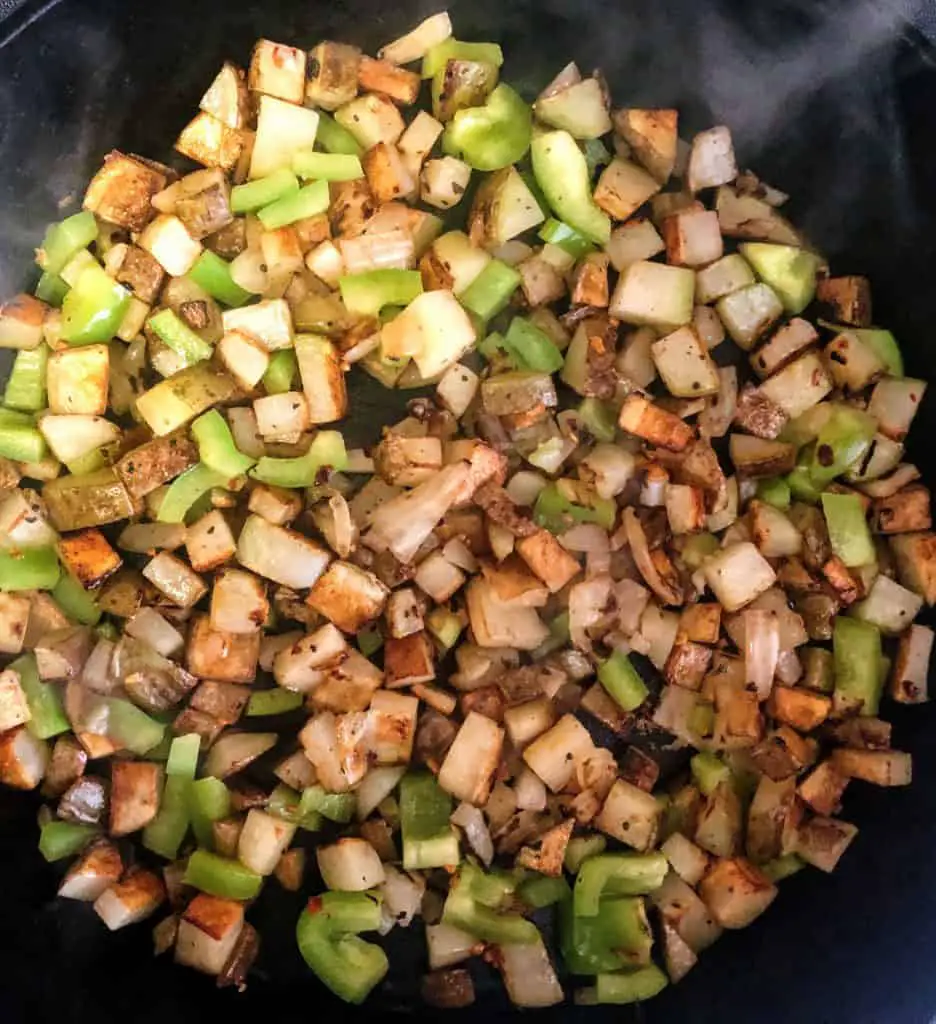 Toss the potatoes thoroughly and add extra olive oil if needed. Add in the diced onions and peppers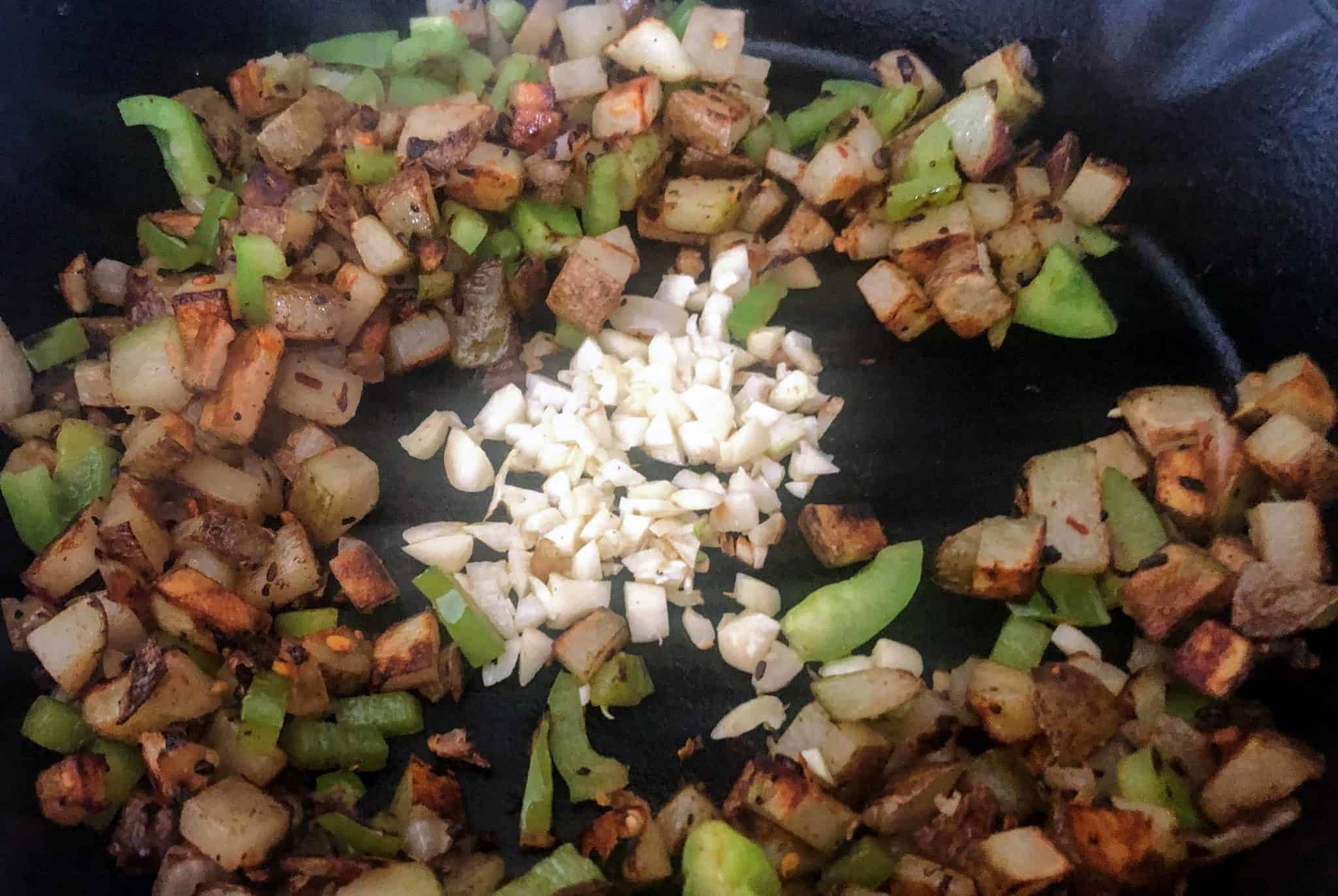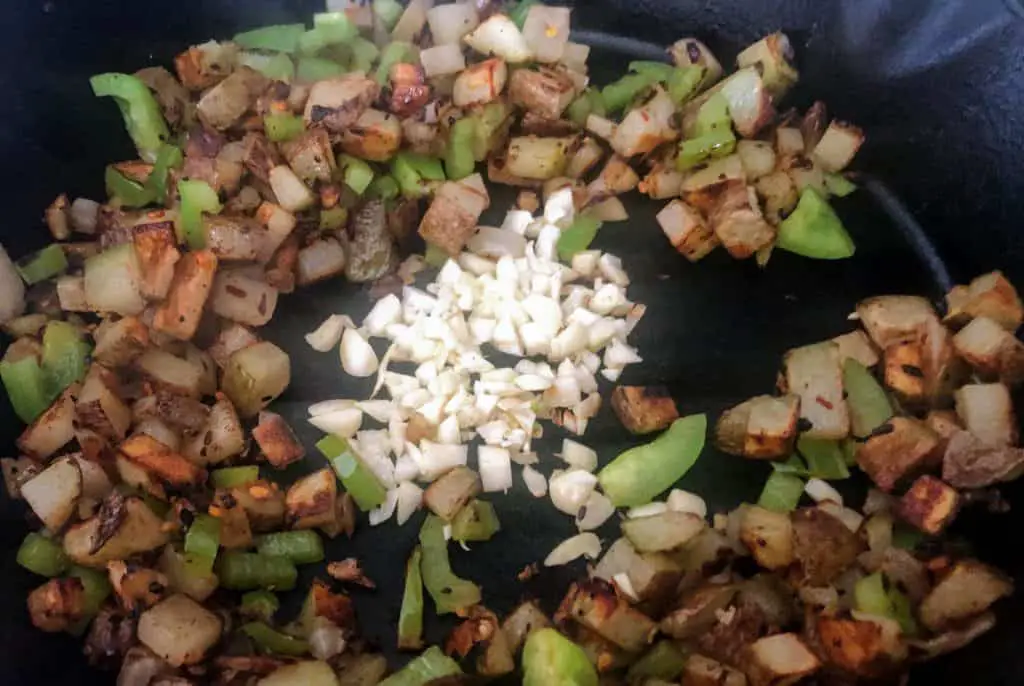 After 5 minutes of cooking, add in the garlic to the center of the pan with a splash of olive oil if needed. Once the garlic is fragrant toss to combine.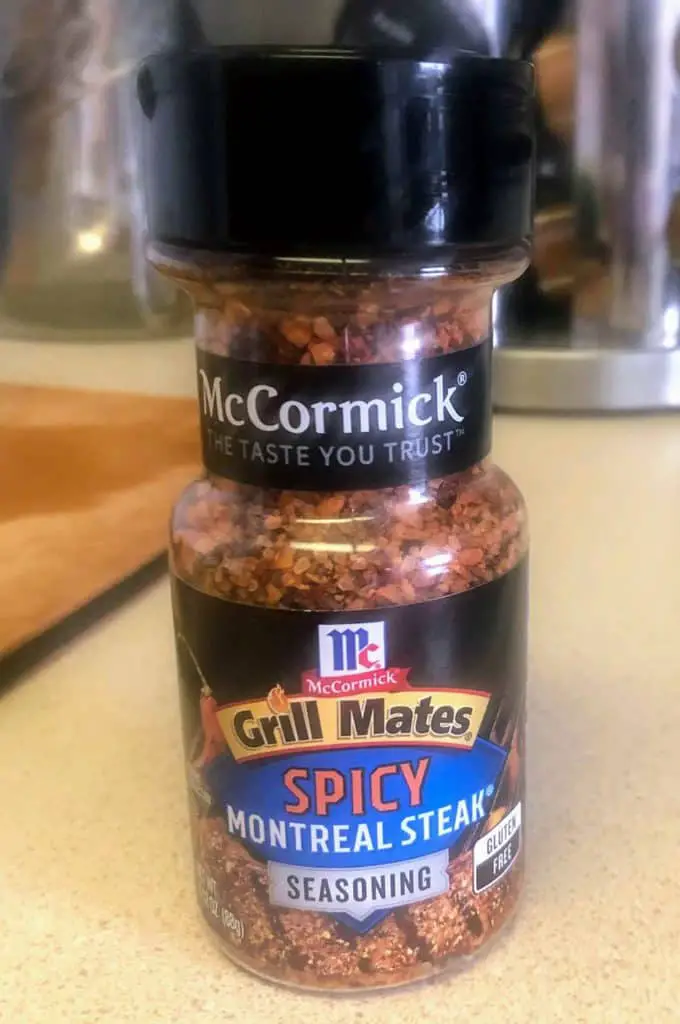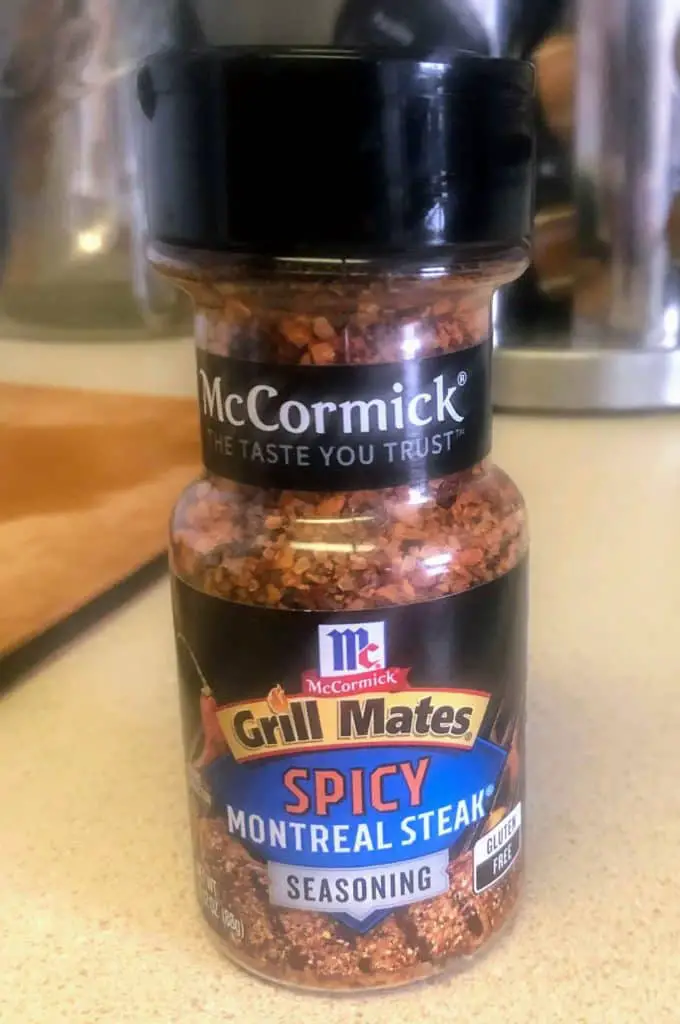 Add in your favorite seasonings. One of Luke's favorite combination seasonings is this spicy montreal steak seasoning that has a wide array of uses.
Scrape the bottom of the pan with your spatula to prevent burning, and stir regularly to ensure as many sides of the potatoes can cook as possible.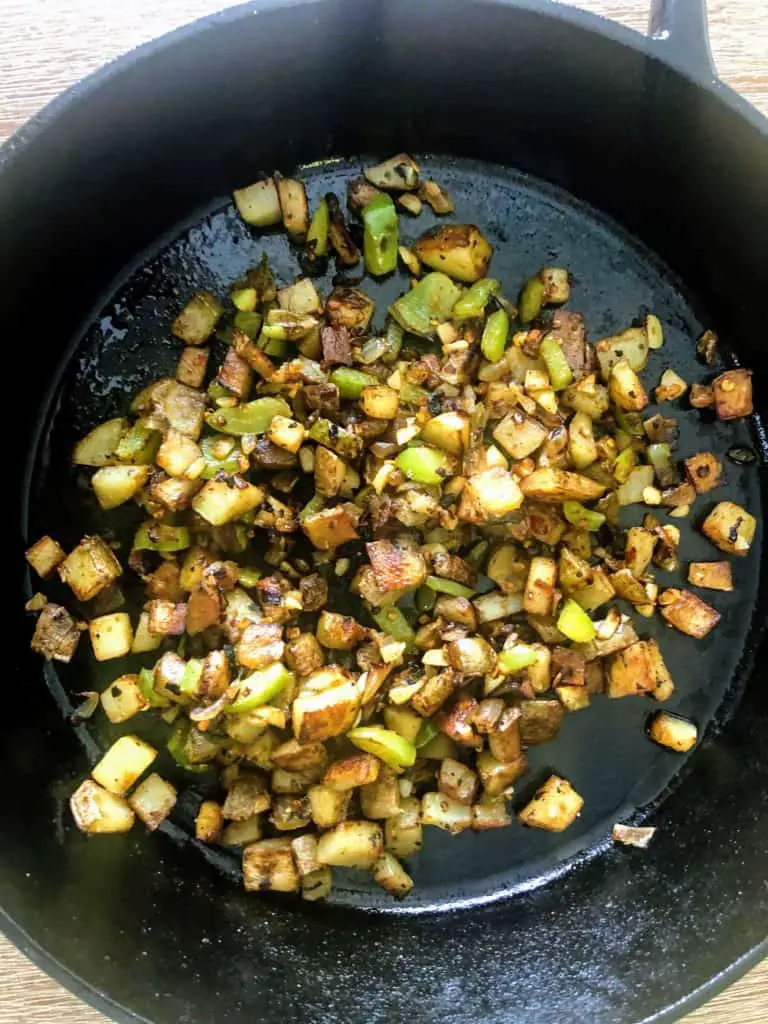 After 5 more minutes, the dish is ready to be served. Look at that great mix of color!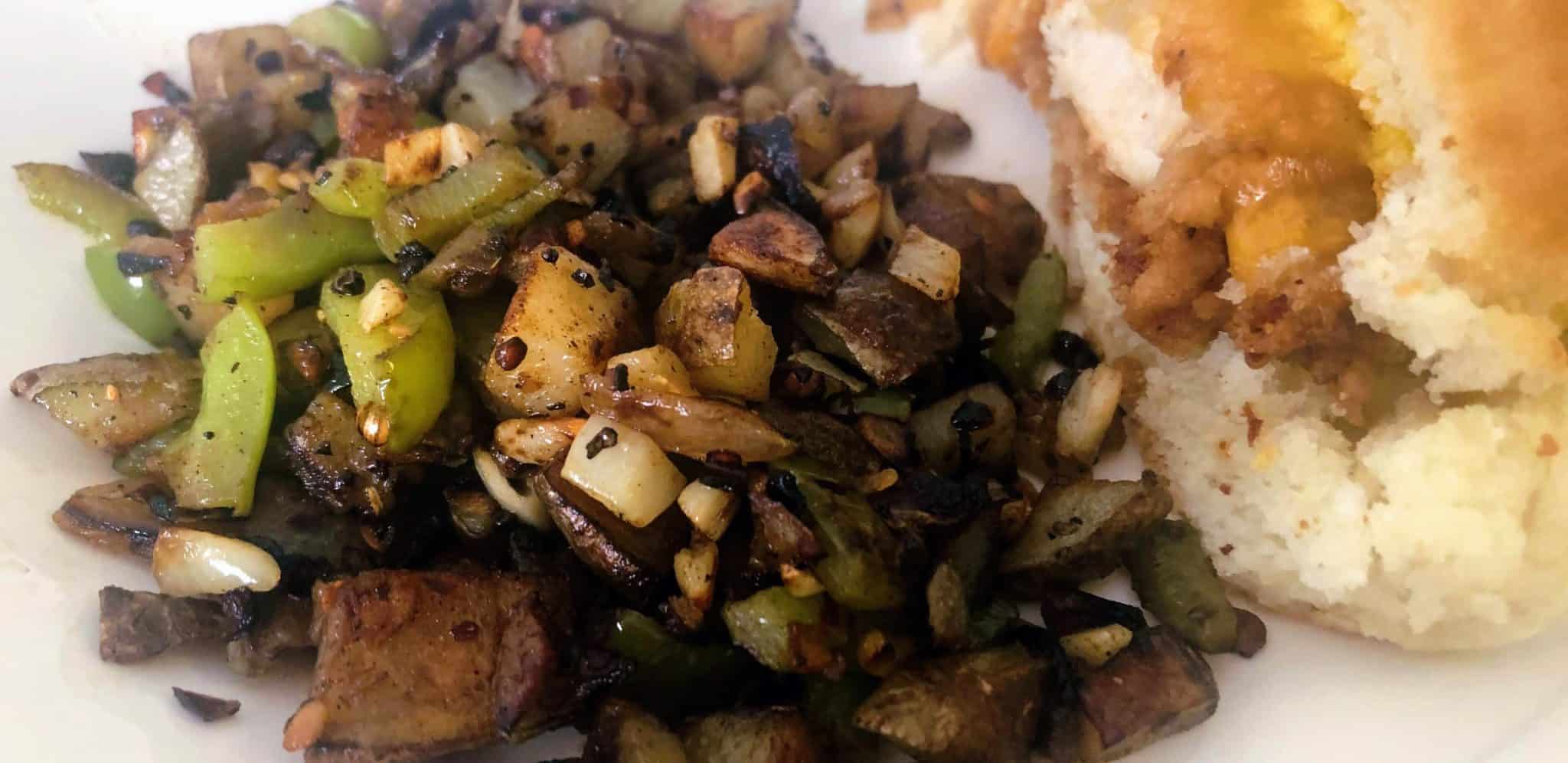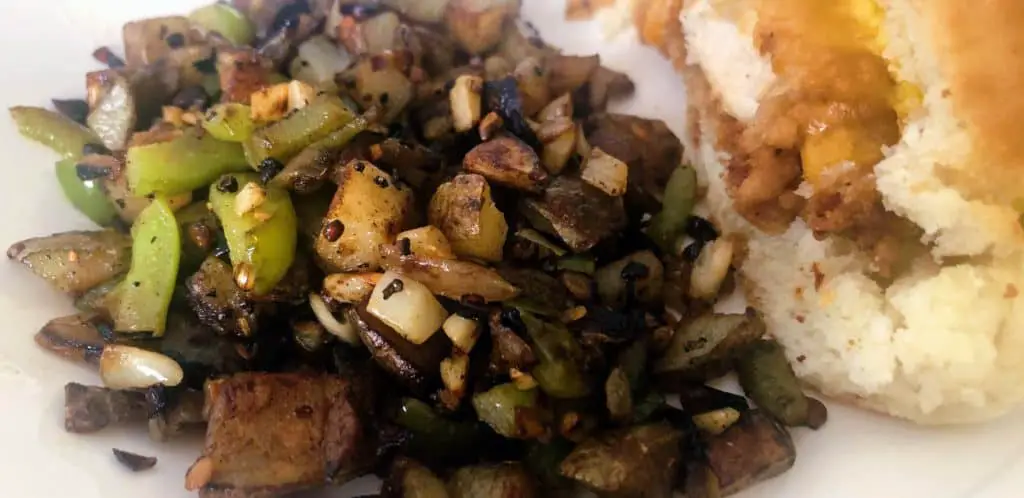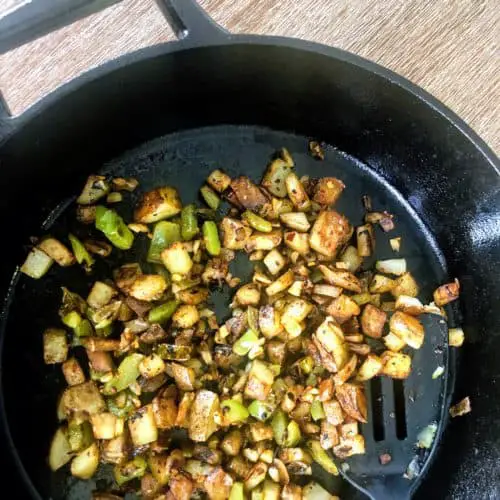 Crispy Skillet Potatoes
These skillet potatoes are brown and crispy, flavored greatly with onions, garlic, and bell pepper. Enjoy with your favorite breakfast or dinner meal!
Print
Pin
Rate
Ingredients
1

tbsp

butter

2

russet potatoes

small

1/2

onion

diced

1/2

green bell pepper

chopped

4

cloves

garlic

2

tbsp

savory seasoning

olive oil

as needed
Instructions
Melt butter over medium high heat.

Add potatoes and cook 10 minutes without stirring.

Stir potatoes and add onions and bell pepper. After 5 minutes, add garlic.

Stir occasionally and cook an additional 3-5 minutes.
Notes
Add a splash of olive oil at any point if food begins to stick to the pan.
Customize!
Potatoes: Use a variety of potatoes but the cooking time may vary. Sweet potatoes may take a little longer since they are a little more dense than white potatoes, but would be a great alternative for a slightly sweeter meal. Red potatoes cook a little bit quicker.
Vegetables: Onions and garlic complement the potatoes perfectly and provide the foundation of flavor for the potatoes. Similar produce such as shallots or green onions would probably work pretty well as substitutions. Any kind of pepper would cook well in this dish such as jalapenos, red bell peppers, or even poblanos for a fun southwestern twist.
Seasonings: Savory seasoning work well in this side dish and honestly, it's hard to think of any that wouldn't taste delicious on potatoes. Experiment with what you have and let me know your favorites!
Pin me!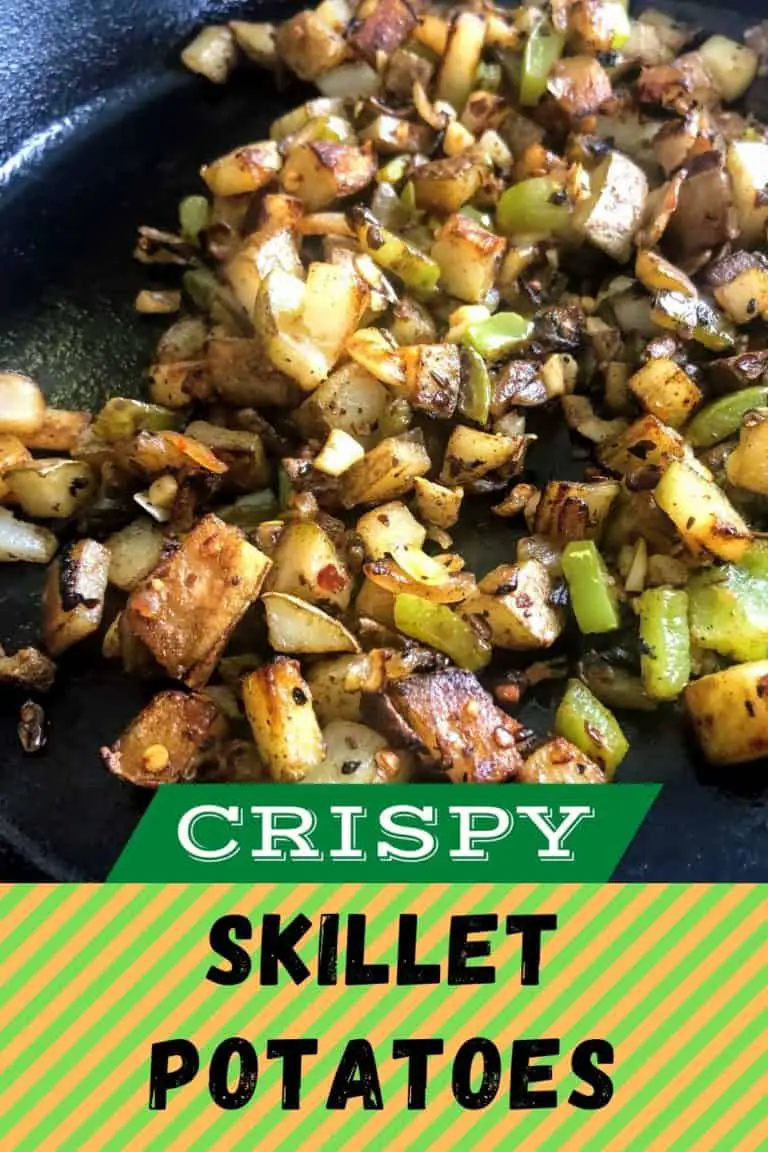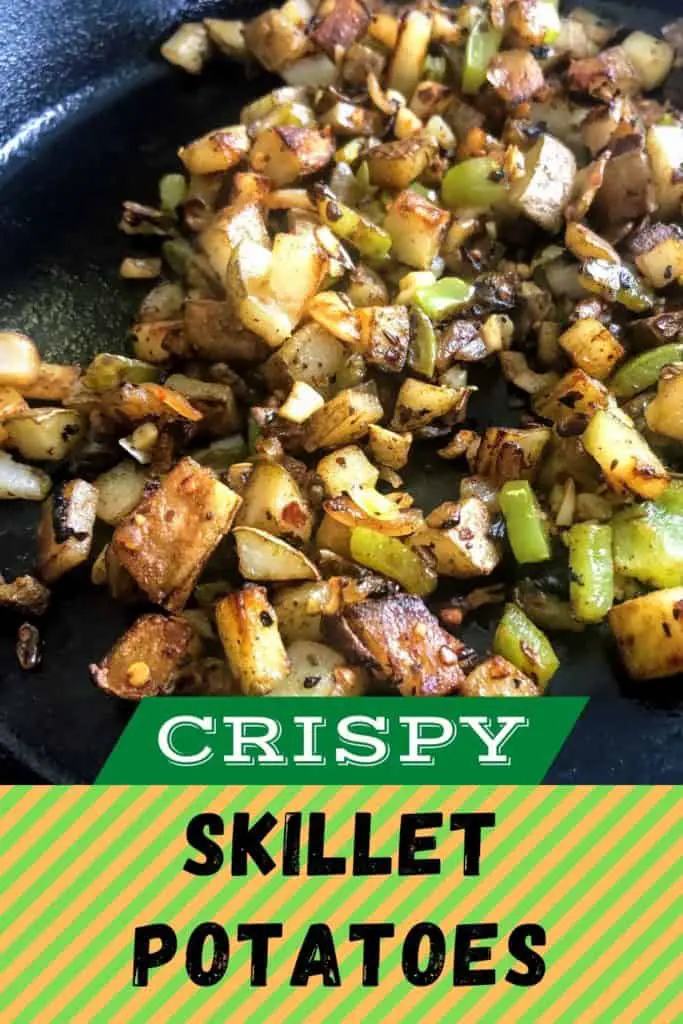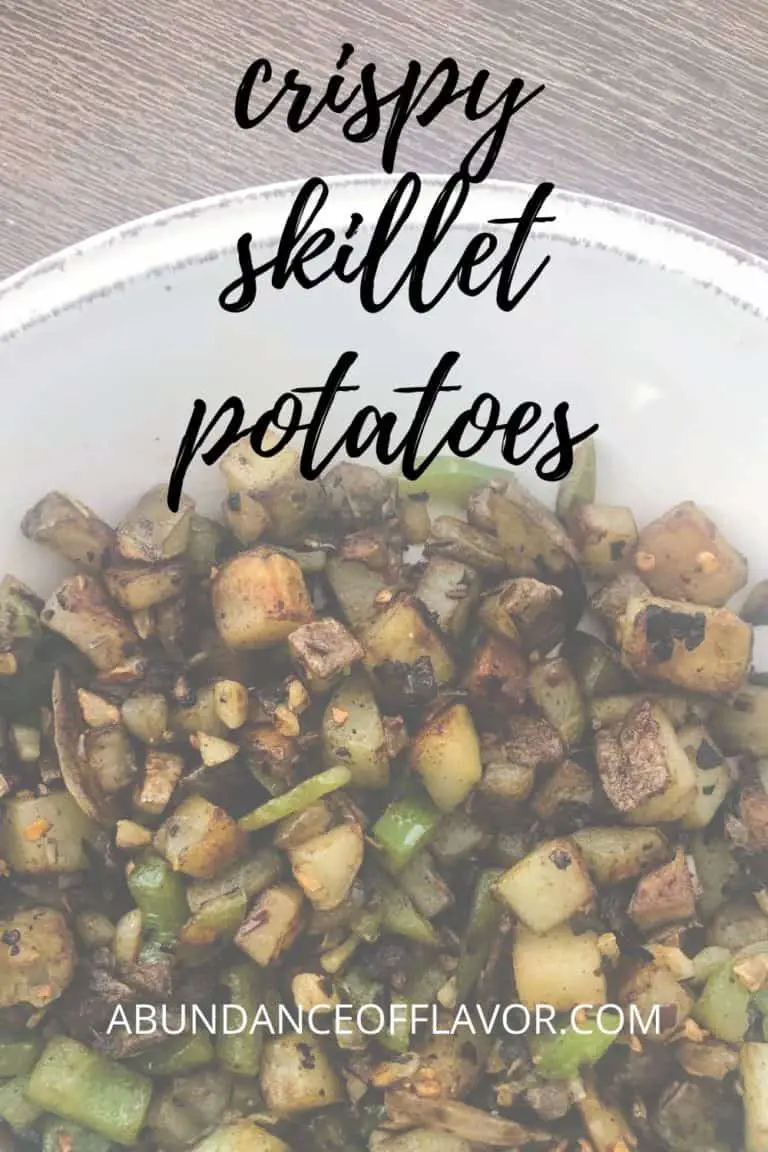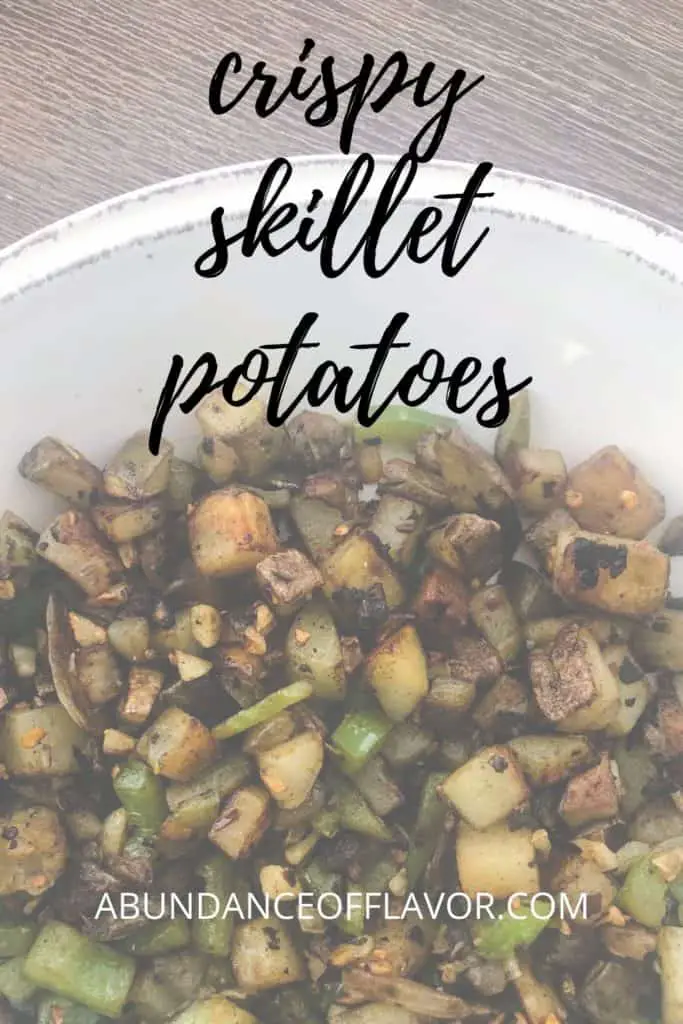 What's your favorite way to eat these delicious skillet potatoes? I love them with a big chicken biscuit from local favorite, Sunrise Biscuit Kitchen!! Share your faves in the comments below!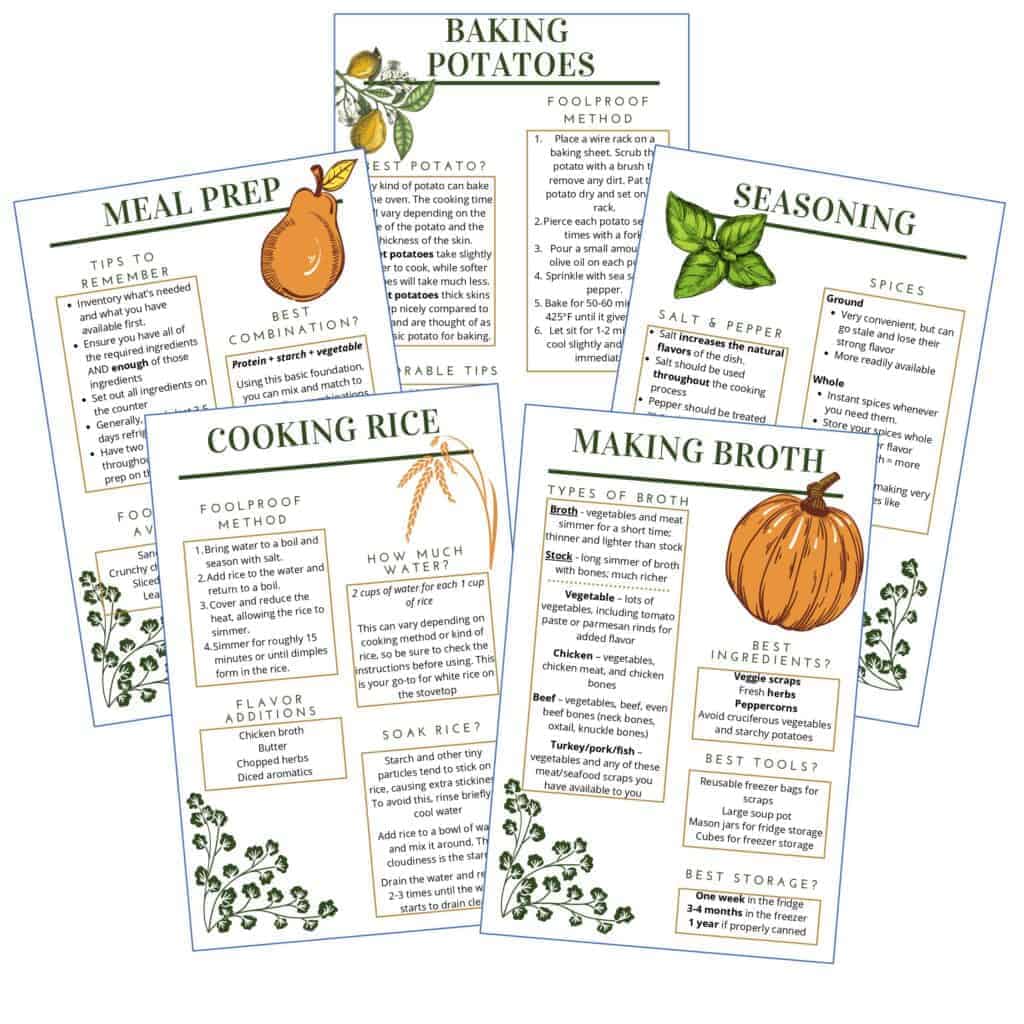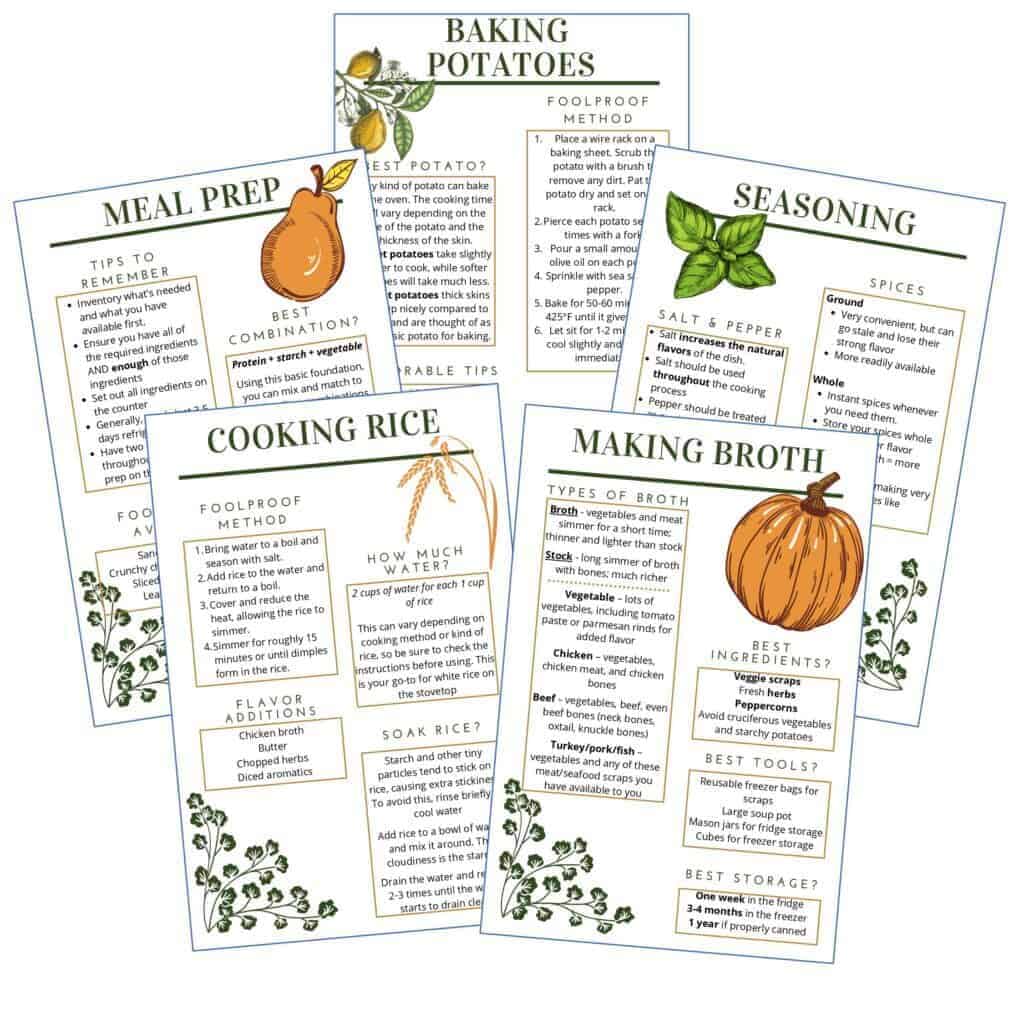 Get your $1 worksheets today!
Related Posts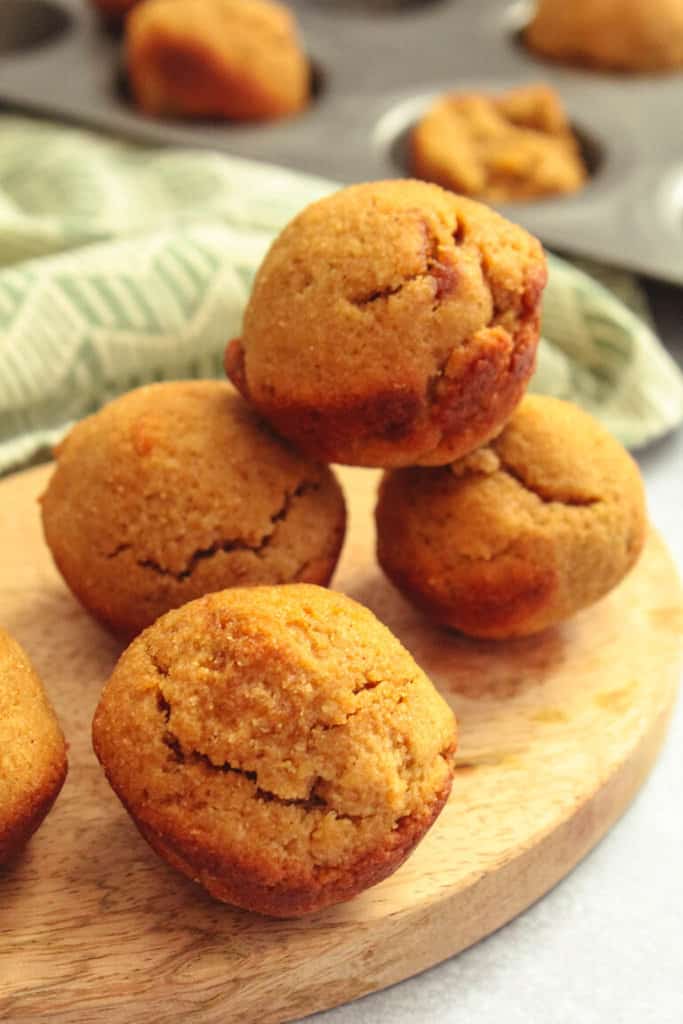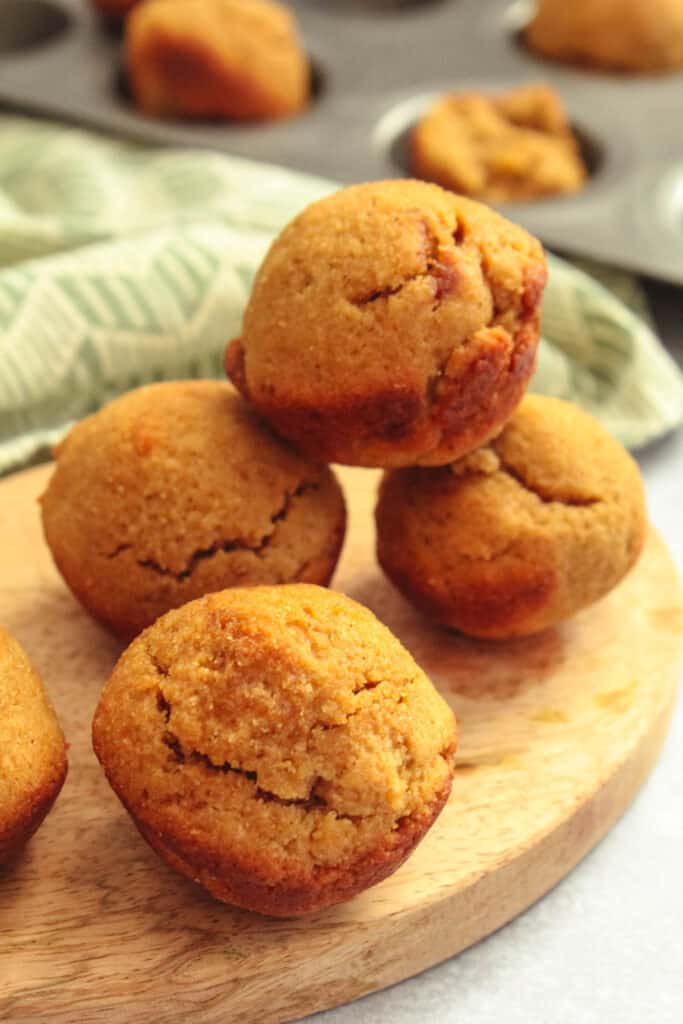 Cinnamon Gluten Free Mini Muffins are a nutritious, bite-sized breakfast to kickstart your day, made with only 8 clean ingredients.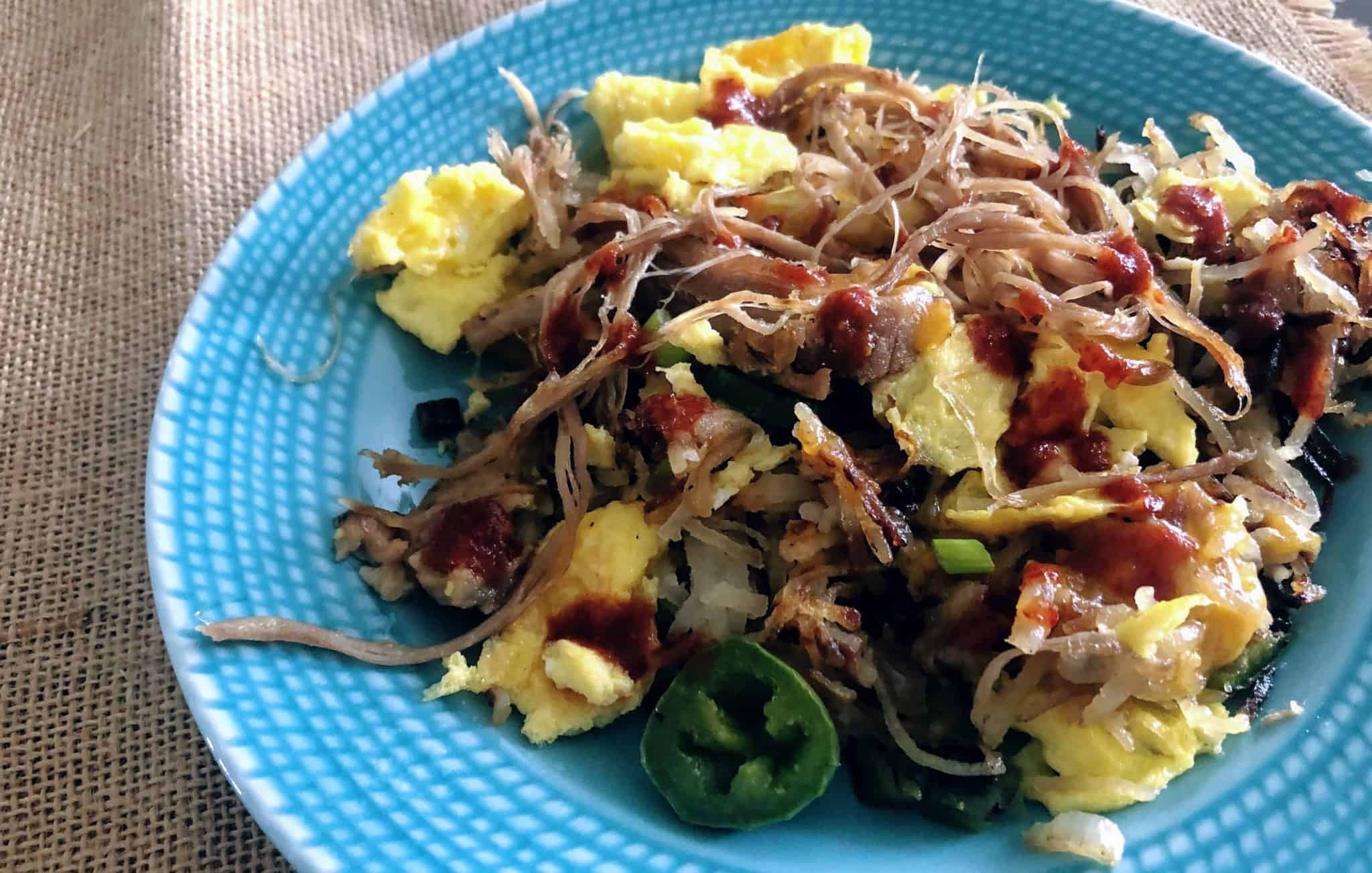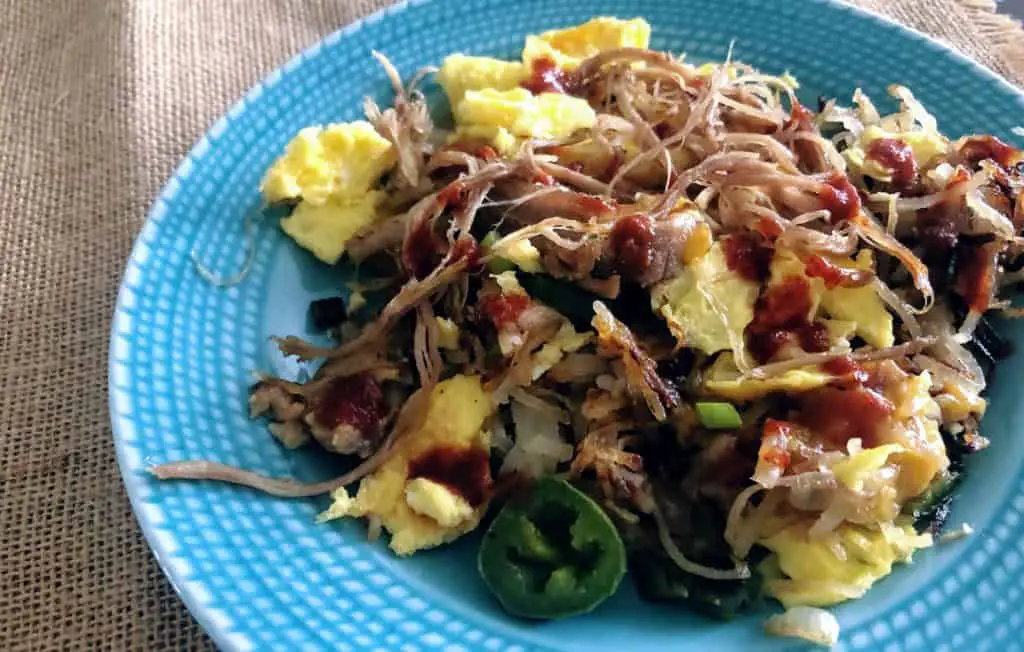 Savory breakfast bowl to make your brunch pop. Spice up your leftovers with fresh ingredients to create a unique take on your meal.