I love a good crockpot meal! This delicious crockpot recipe is a Cajun twist on typical chicken and rice supplemented with lots of veggies, creating crockpot Cajun chicken and vegetables.
Please note this post contains affiliate links, which means I receive a small commission, at no extra cost to you, if you make a purchase using the links. Please see my disclosure for more details.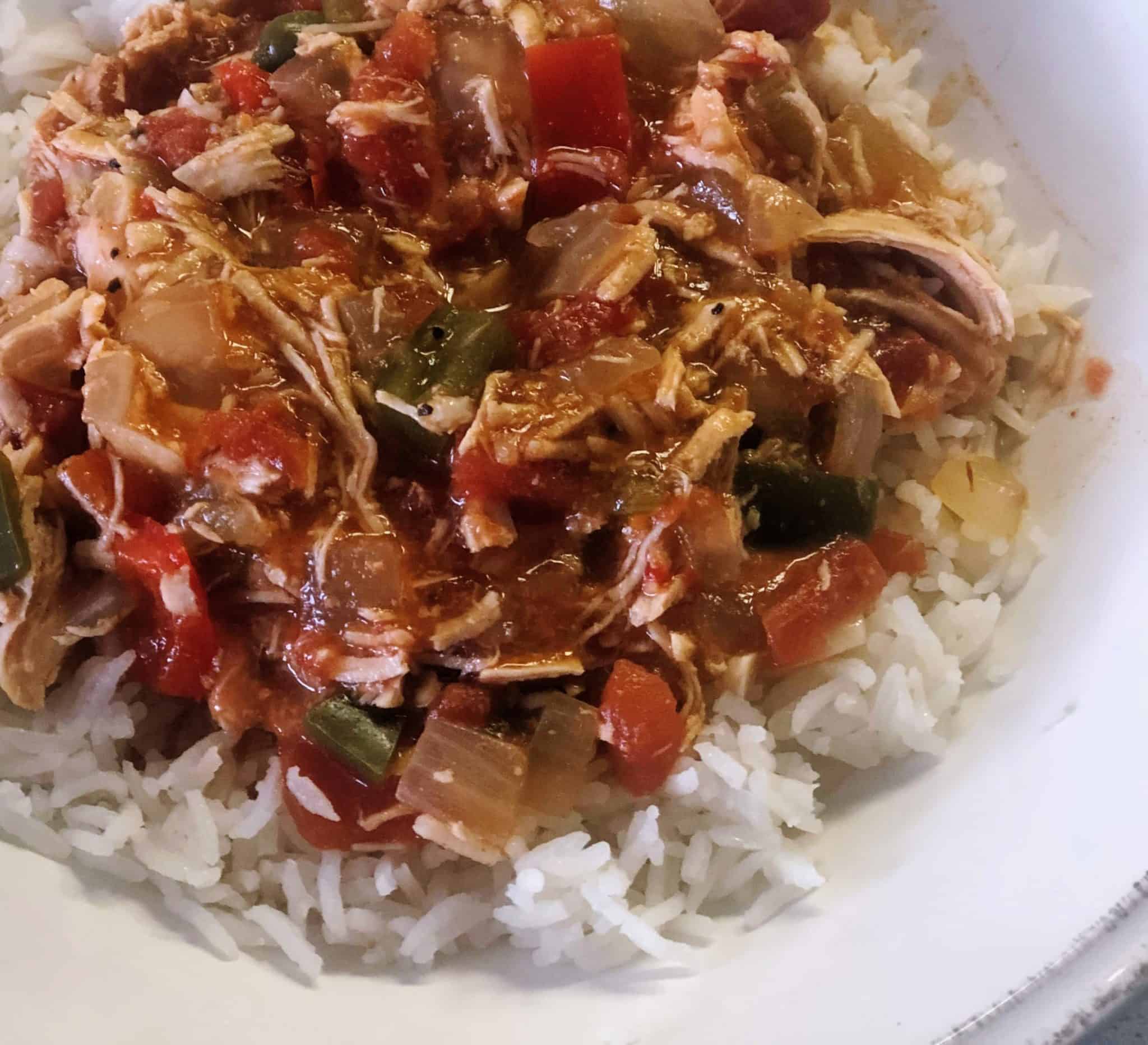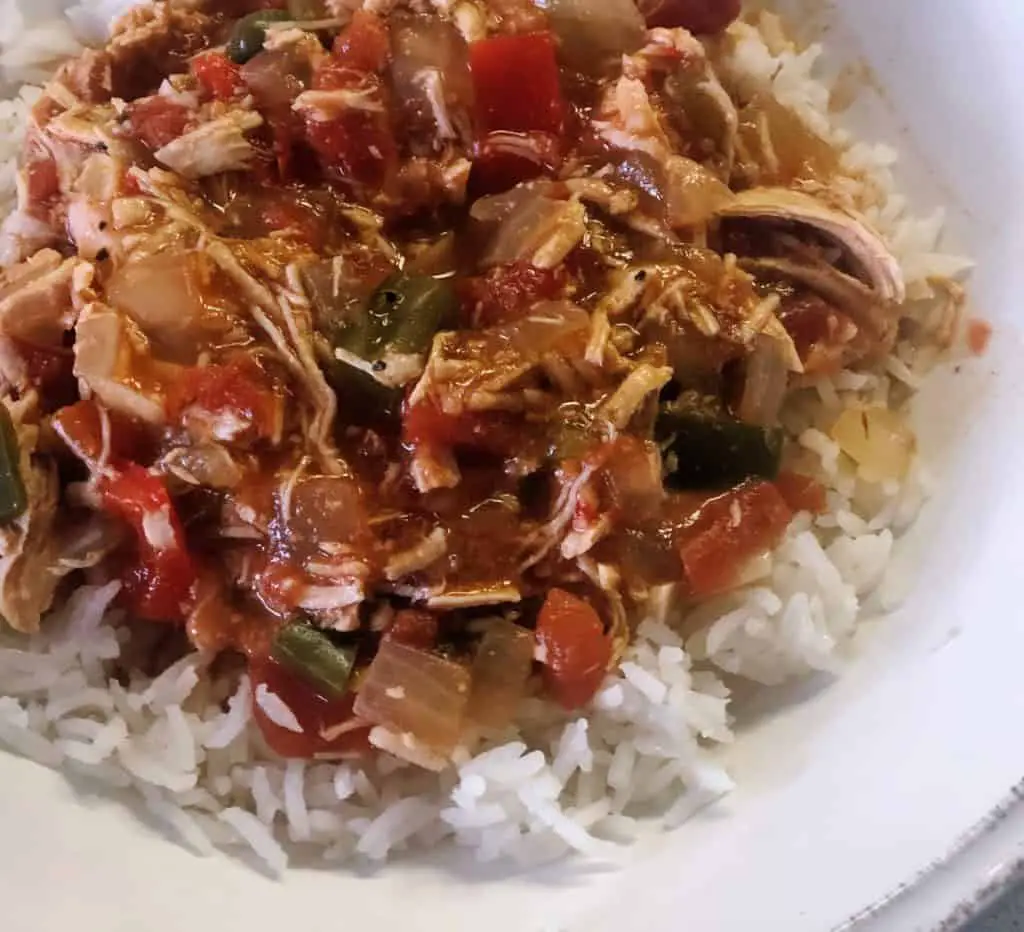 Cajun Cravings
A few weeks back we were craving authentic gumbo and really was drawn to several Cajun recipes. We made jambalaya, recreated the leftovers into jambalaya soup, shrimp and grits, and so on.
Continuing the trend of mouth-watering smoky and peppery dishes, I tried this Cajun chicken and vegetables recipe in the crockpot.
Seasoned with paprika, garlic, and lots of pepper, this dish is a comfort food that will also satisfy your cravings for flavorful gumbo.
crockpot cooking
Recently I started using my slow cooker at least a few times a month, when before I maybe used it once or twice a year. I always thought of a crockpot as being something only grandmas and old aunts used. But boy was I wrong. I am proudly now 100% a fan girl of the slow cooker.
 One of the best features of a slow cooker is the pure amount of food you can make at one time. When working full time in the office and not working  at home, I love making my lunch for the week ahead of time.
I've discovered endless soups and stews that are filled with vegetables, super tasty, and very hands off with the crockpot. If you don't have one and would like the ability to cook lots of food with little effort, I want to encourage you to give it a shot!
Where to find a slow cooker
You can find slow cookers relatively cheap, especially around the holidays. The crockpot I've had for the past 5 years is pretty basic but really gets the job done! No need for fancy bells and whistles.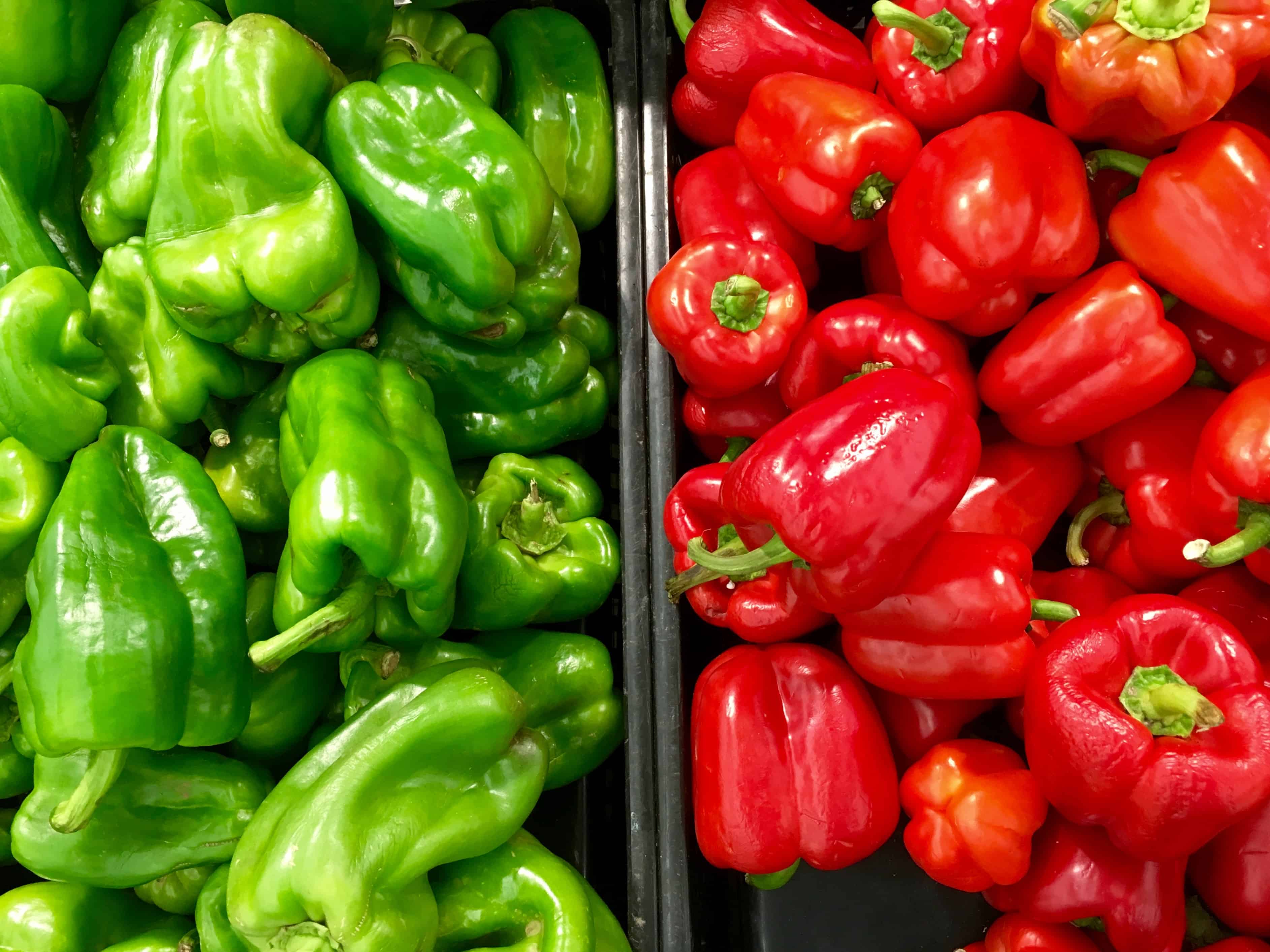 How to: Prep ingredients for crockpot chicken and vegetables
There is little prep needed for this recipe, and for most crockpot recipes. Slicing the vegetables.
Chop celery, onion, bell peppers, and garlic and add to the crockpot.
How to: Make Cajun seasoning
Cajun seasoning can be bought already mixed together in most grocery stores. If you don't have this seasoning already combined, you probably have most of the other seasonings in your pantry and can make your own!
Combine 1 tbsp each: black pepper, onion powder/salt, cayenne pepper, oregano, thyme, and red pepper flakes. Add 2 tbsp garlic powder and 3 tbsp paprika.
Store the seasoning in an airtight container and use for future meals!
How to: Cook Crockpot Chicken and Vegetables
Add diced tomatoes, chicken breasts, chicken stock, and Cajun seasoning to the slow cooker.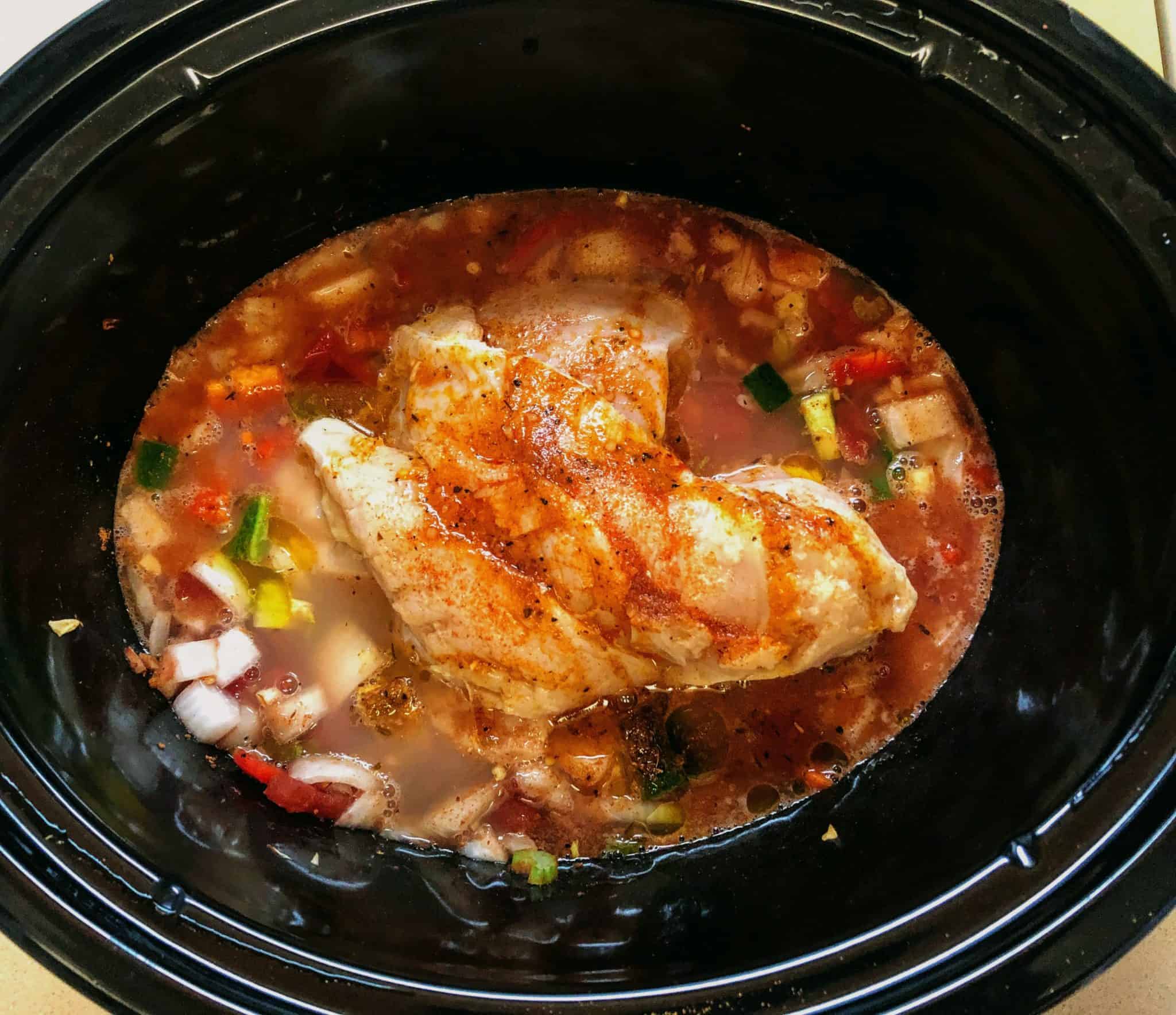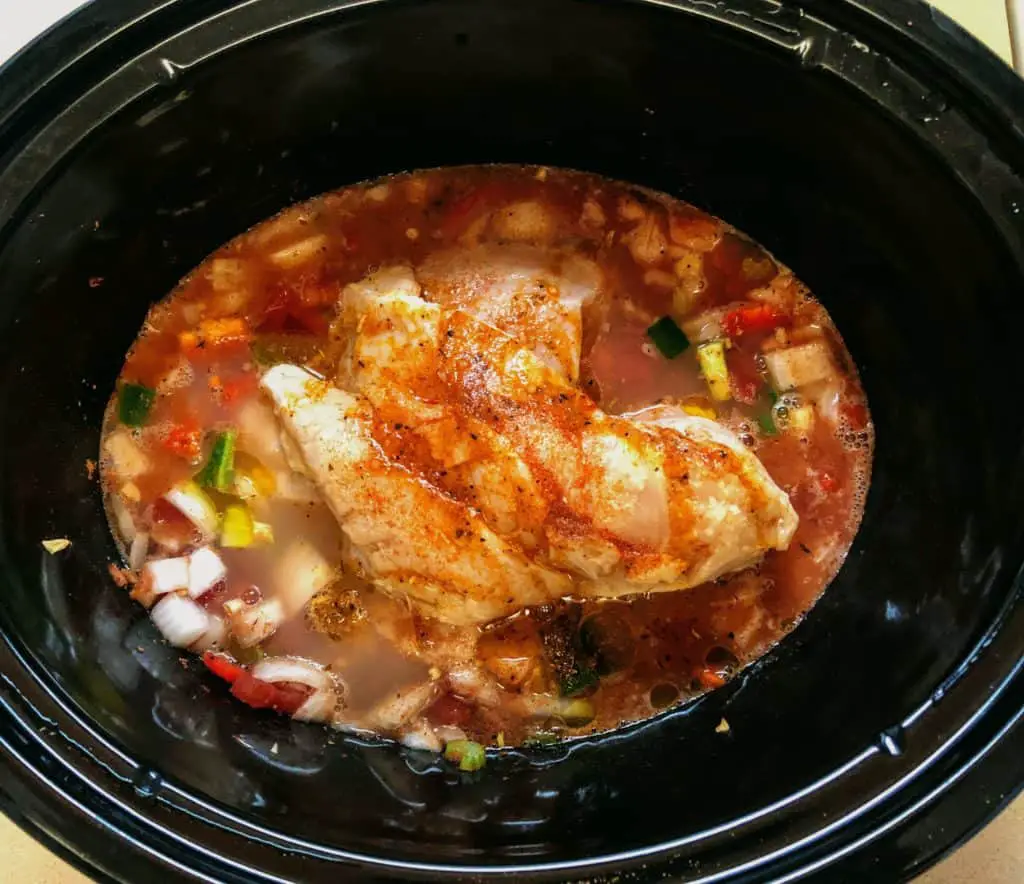 Cook on low for 7-8 hour or on high for 3-4 hours.
If needed, using two forks shred the chicken before serving.
How to: Make a Roux
About 30 minutes before the food is finished cooking the dish is pretty liquidy, and we are wanting a slightly thicker consistency rather than a soup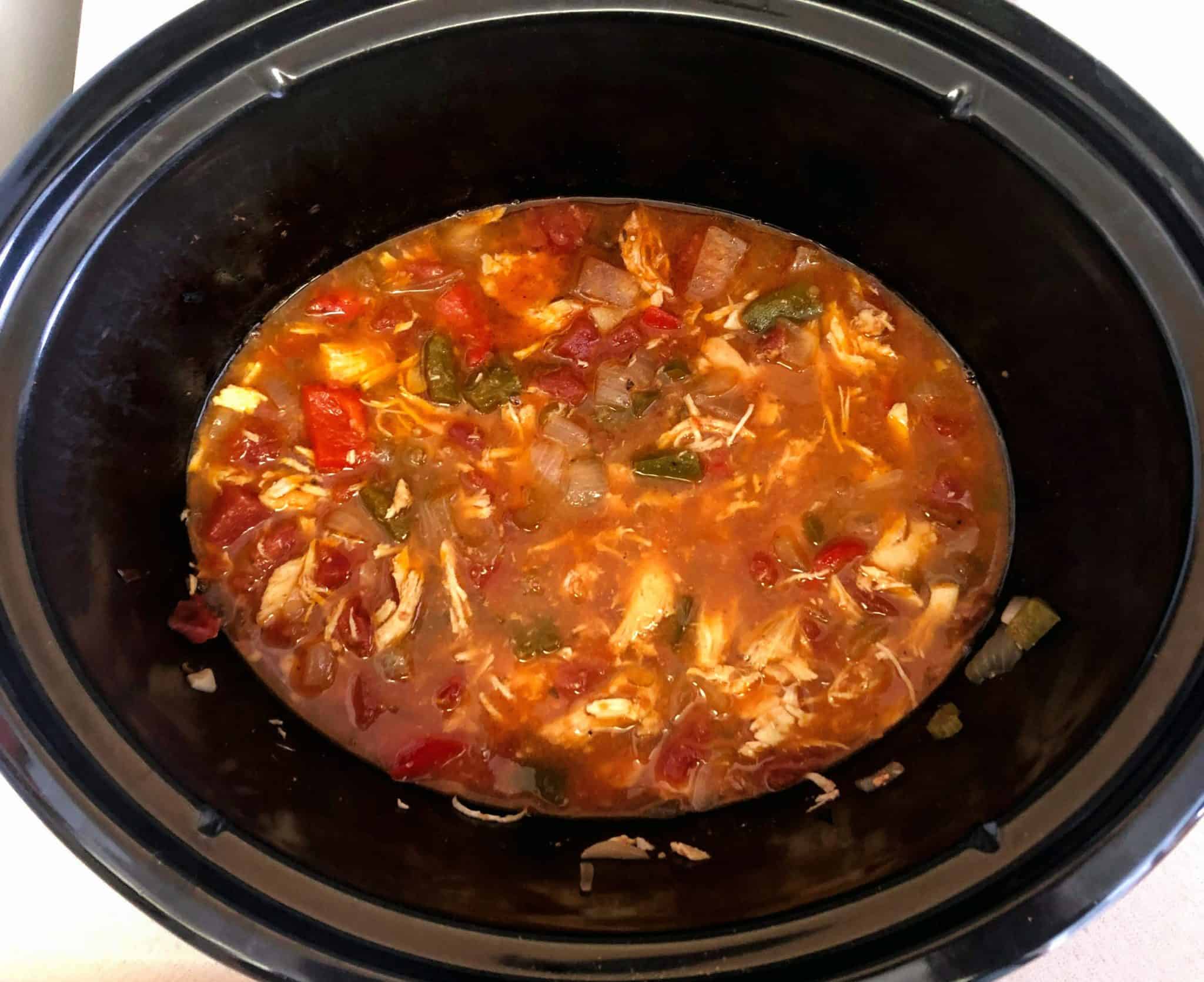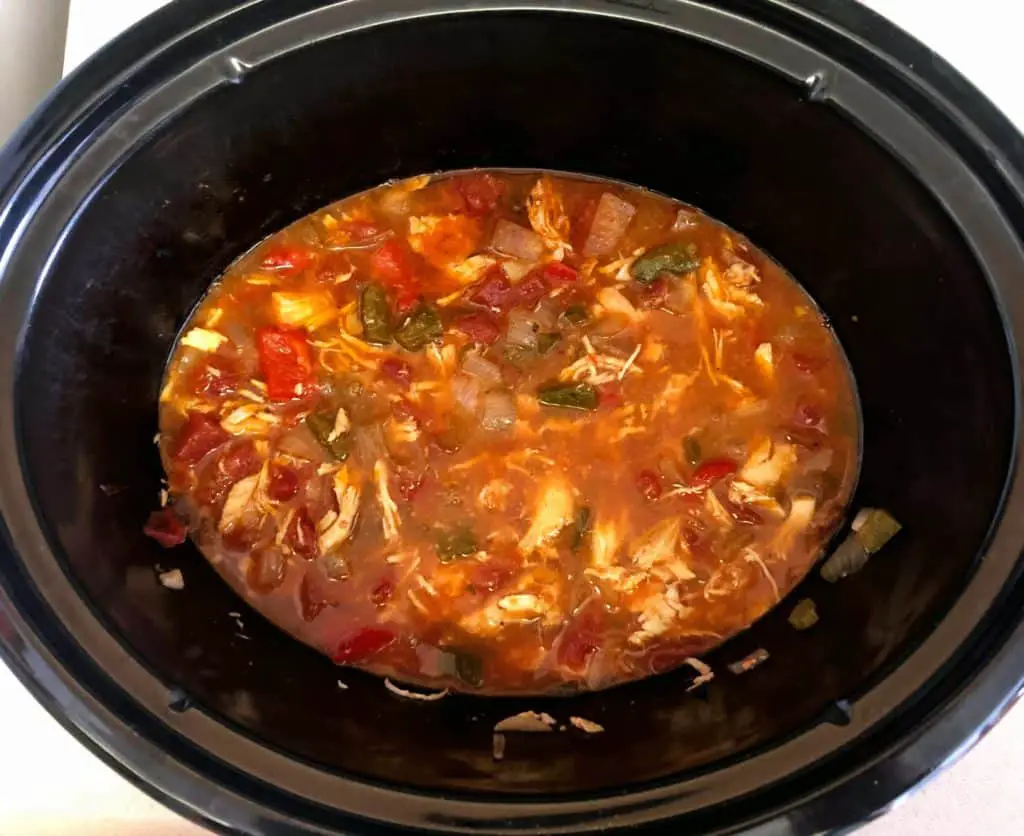 One way to adjust this is to add a roux to thicken the contents. This is very simple to do and is an essential cooking skill to learn in order to make lots of soups and sauces.
A roux is one part flour and one part butter.
Melt the butter in a pot over medium heat. Once melted, add in the flour slowly. Stir constantly to combine and the mixture turns a light brown color.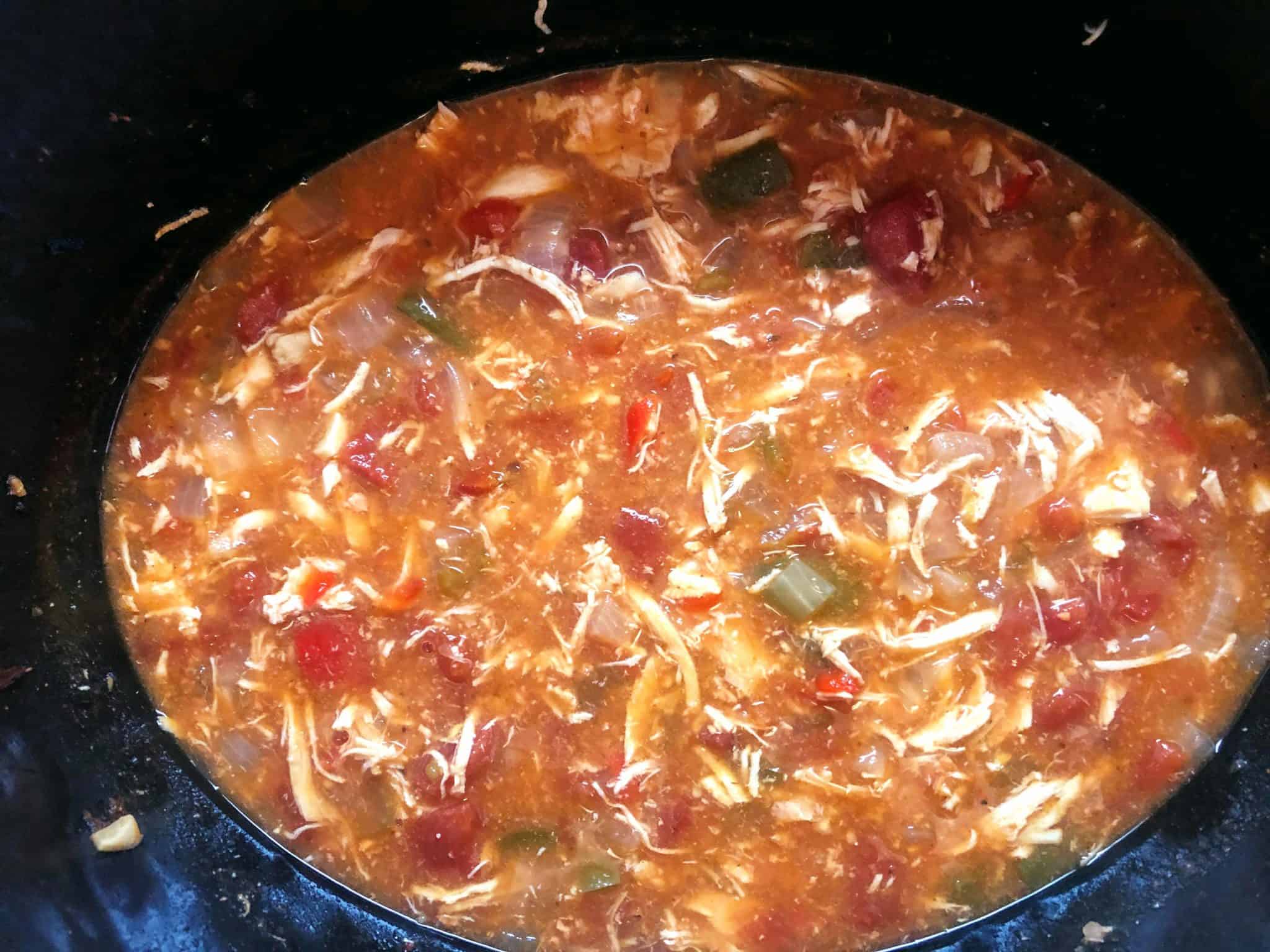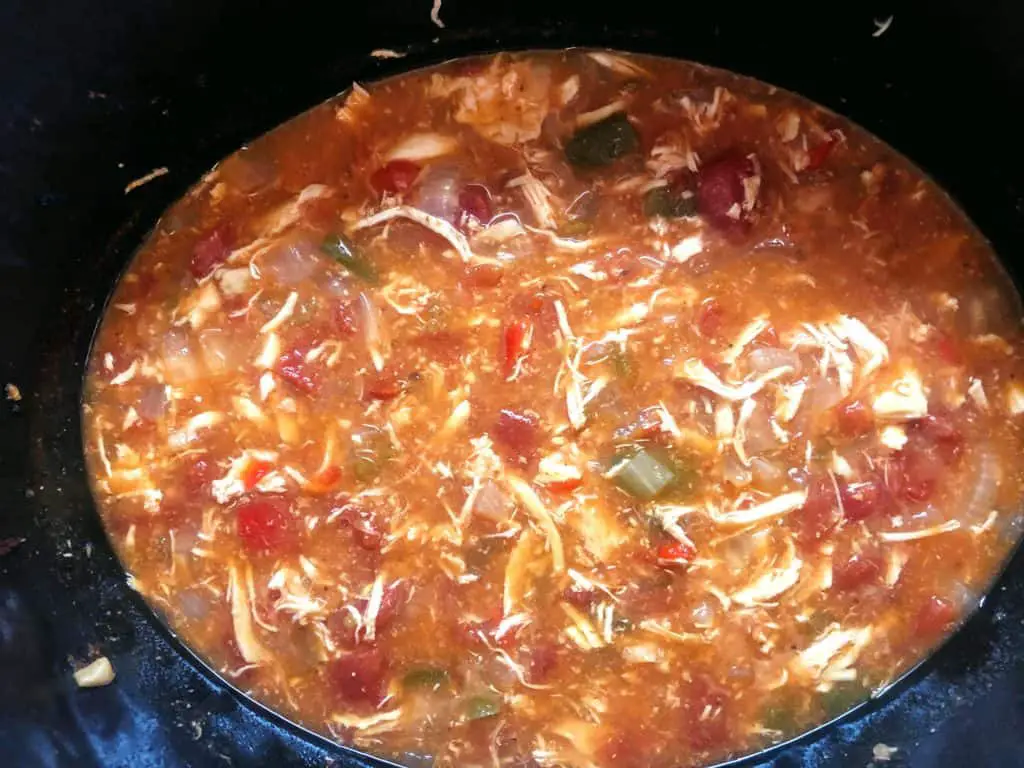 Add to the crockpot and stir. The broth in the crockpot should thicken. Let it simmer a few moments longer and serve! For a great side dish to complement it, check out this instant pot rice recipe.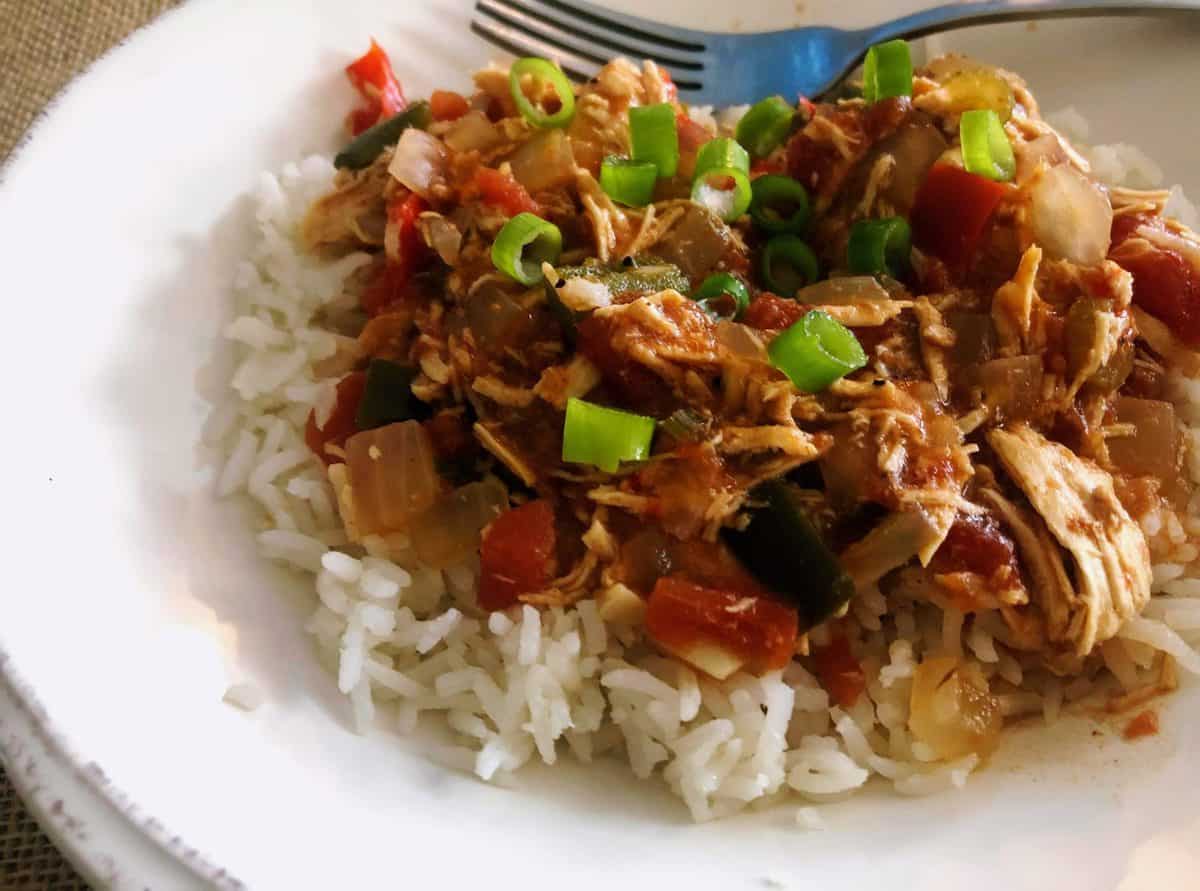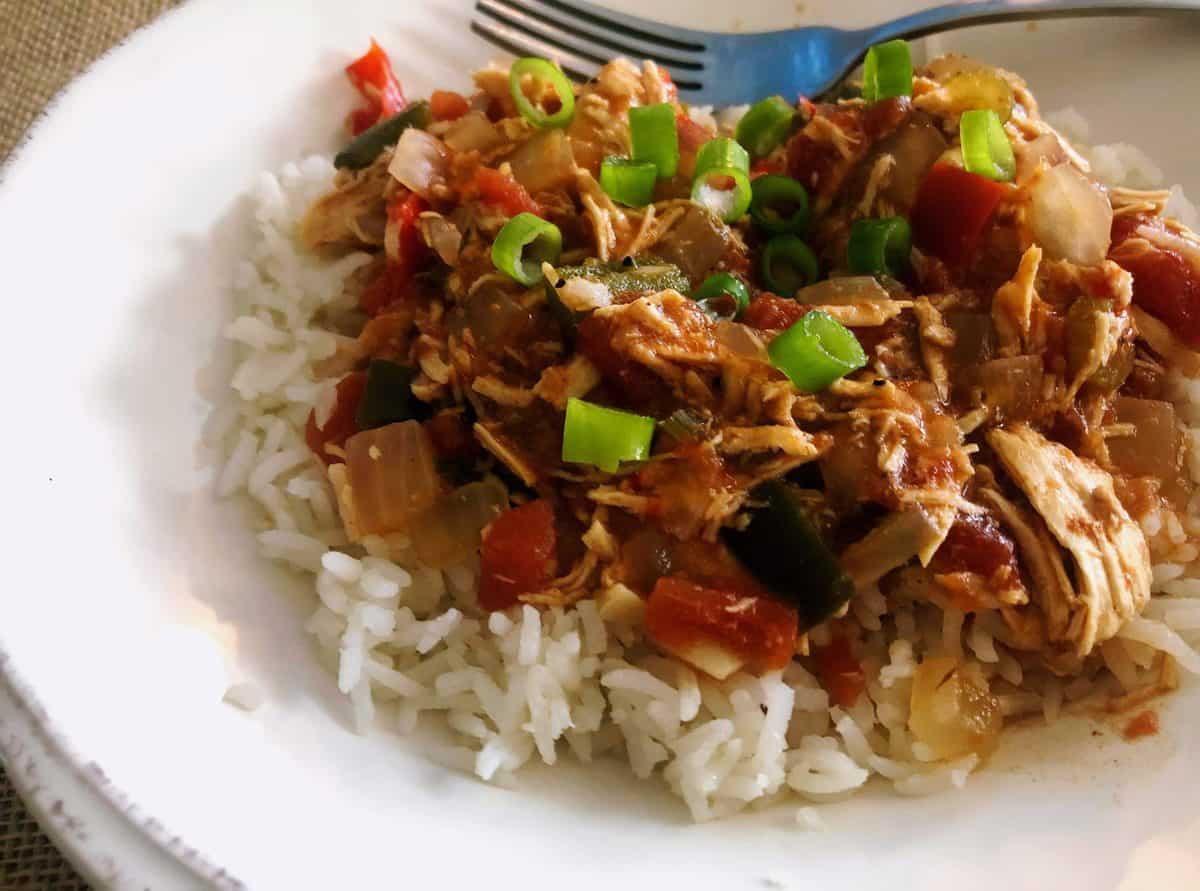 Crockpot Chicken and Vegetables
Enjoy the comfort of a crockpot meal with the character of Cajun food.
Print
Pin
Rate
Ingredients
2

stalks

celery

chopped

1

small

onion

chopped

2

bell peppers

chopped

4

cloves

garlic

diced

2

14.5 oz cans

diced tomatoes

2

chicken breasts

2

cups

chicken broth

2-3

tbsp

Cajun seasoning

add more as needed

3

tbsp

butter

3

tbsp

flour

2

tbsp

green onions

chopped, for garnish
Instructions
Add celery, onion, bell peppers, garlic, diced tomatoes, chicken breasts, chicken stock, and Cajun seasoning to the slow cooker.

Cook on low 7-8 hours or high 3-4 hours.

30 minutes before the cook time is over, melt the butter in a pan over medium heat. Add flour slowly, whisking until combined and mixture is a light brown color. Add to the crockpot and stir.

Shred the chicken if needed. Garnish with green onions and serve!
Customize
Meat: Other meat options that would be fabulous in this recipe (and that I wish I would've added this time) are shrimp and andouille sausage. Shrimp and sausage are staples in Cajun dishes and really take the flavors to the next level. Shrimp and sausage do NOT need to cook for an extended length. Add the sausage for the last hour and shrimp for the last half hour.
Vegetables: Bell peppers, tomatoes, and garlic are typical for Cajun dishes, but any of your favorite vegetables could be added in! Chop into small pieces and add at the same time as you would the other vegetables.
Seasoning: Cajun seasoning is a necessity for Cajun food. By changing up the seasoning you could create unique variations of this meal for other cuisines! Experiment with what you have and see what you can discover.
Pin me!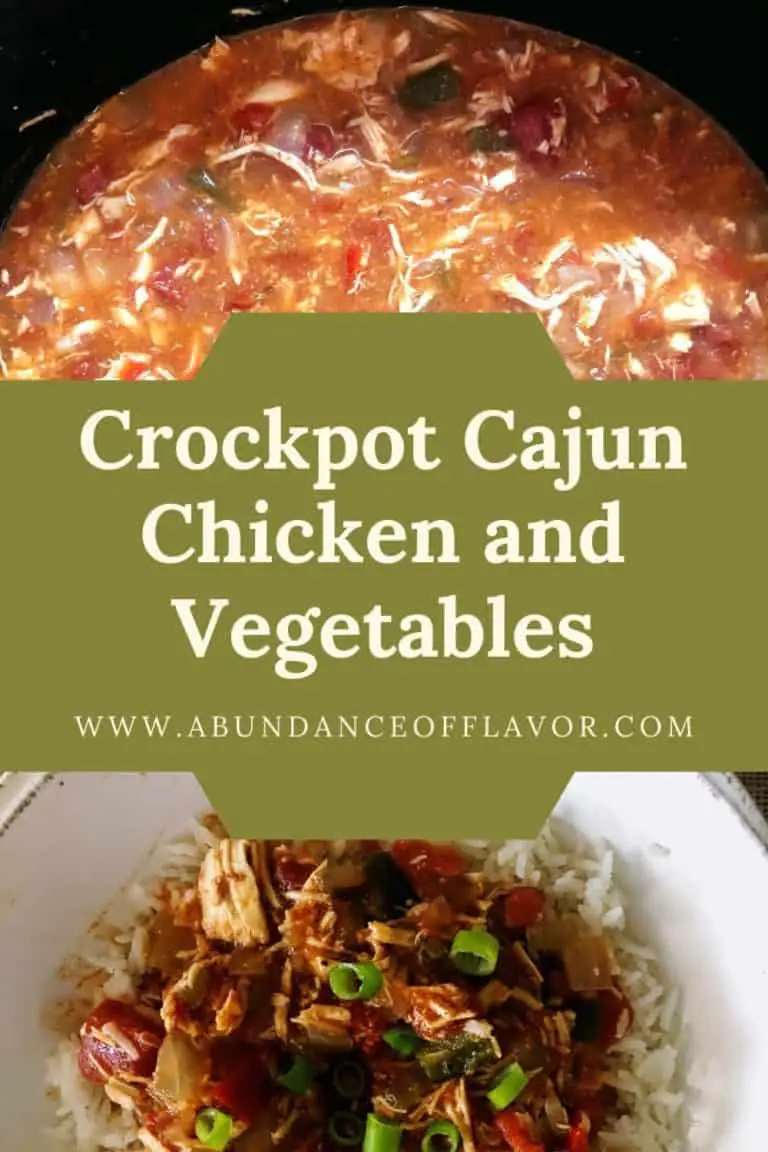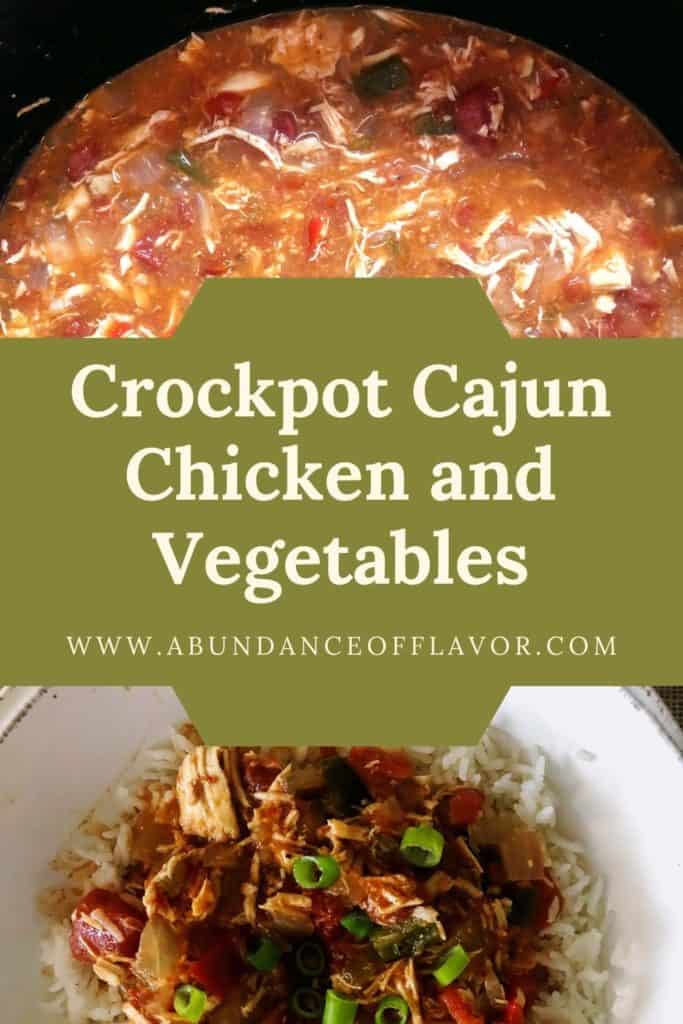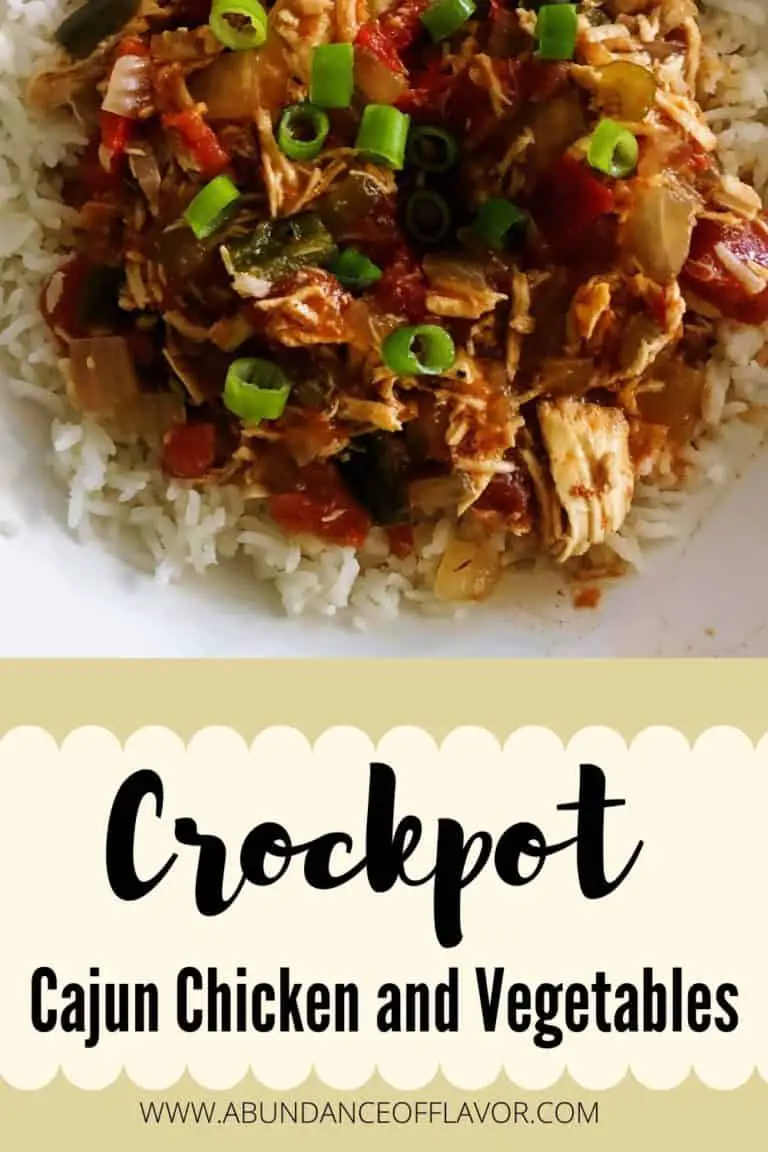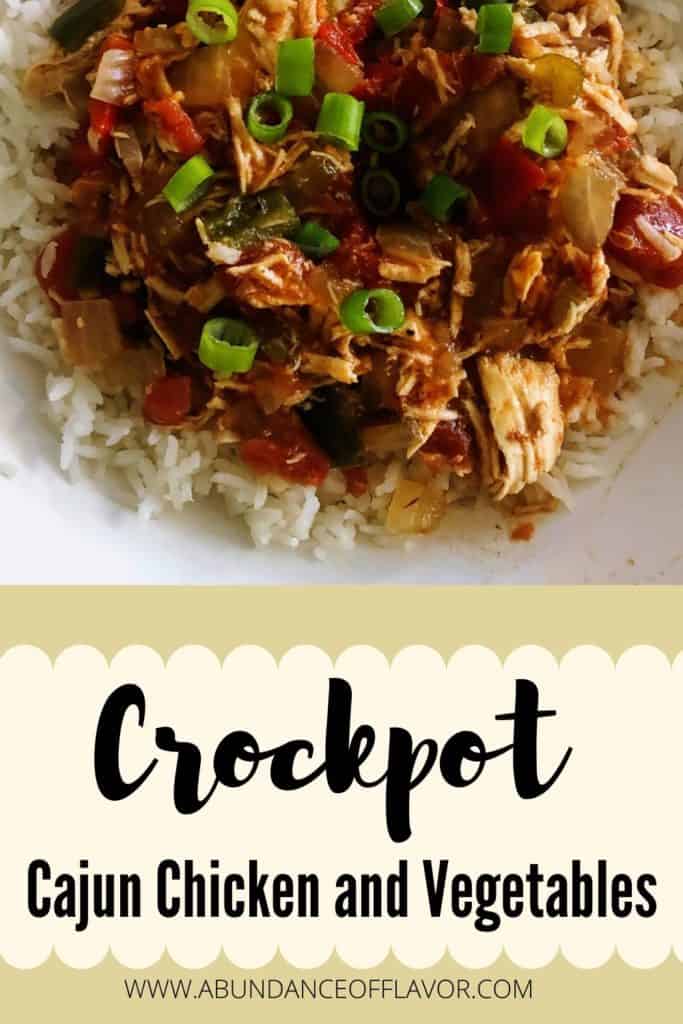 If you're not a lover of Cajun food now, you may be after trying this savory meal. What are you other favorite Cajun recipes to make at home? Share in the comments below!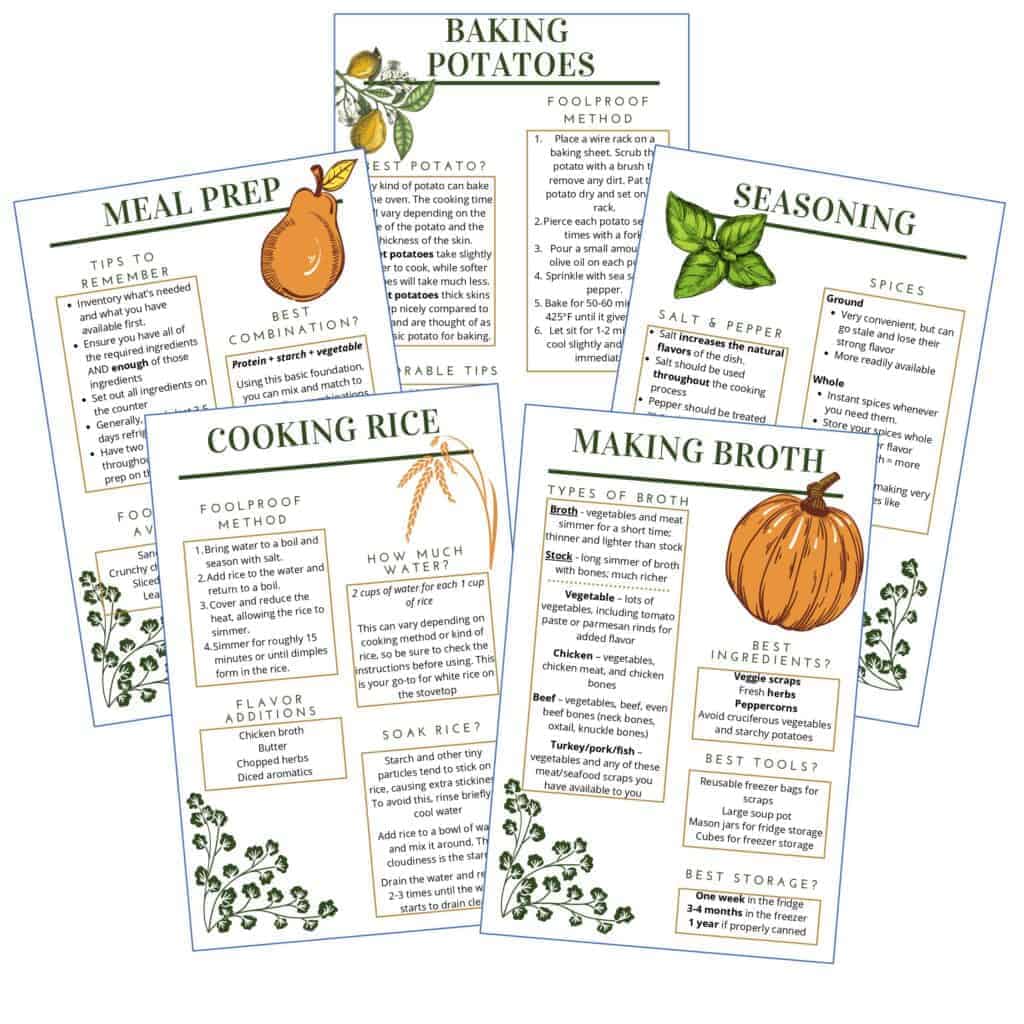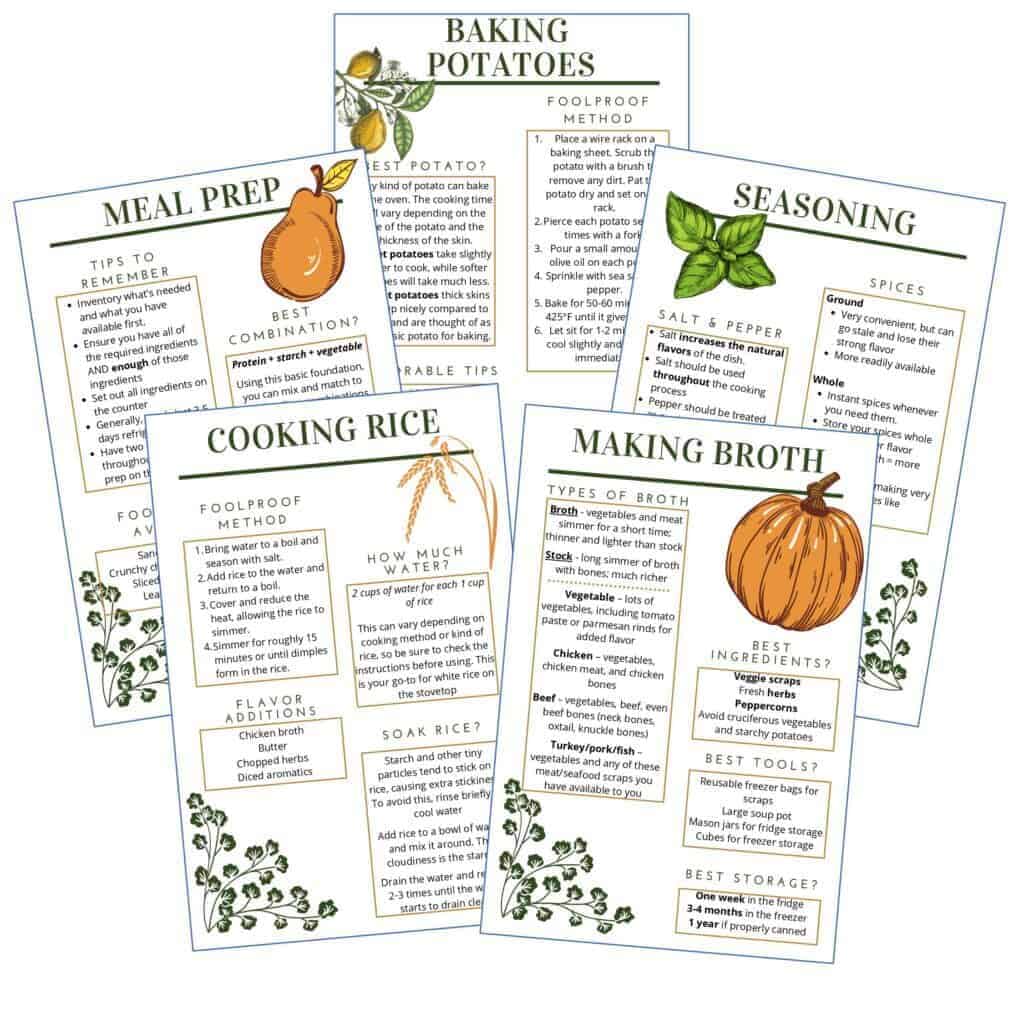 Get your $1 worksheets today!
Related Posts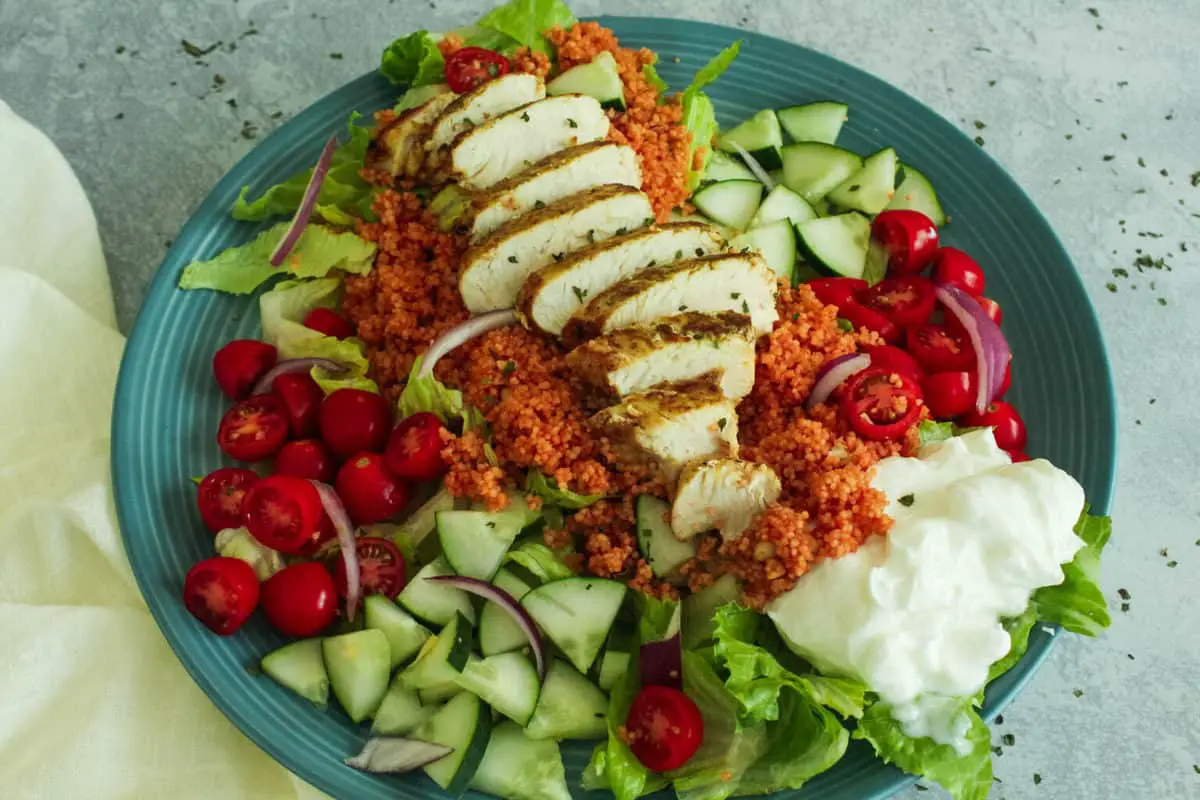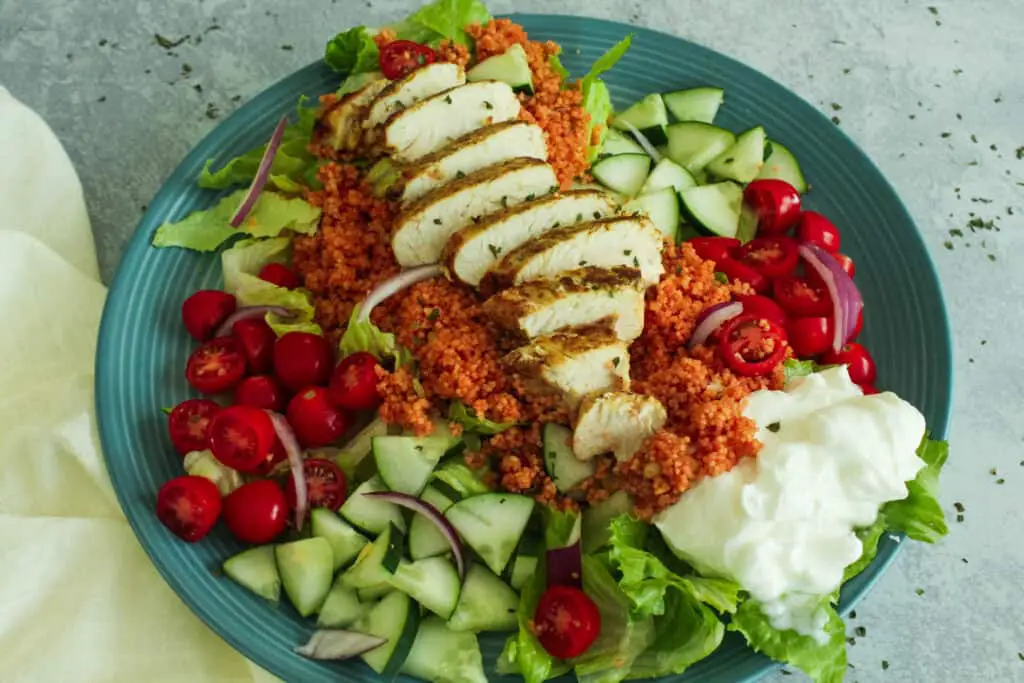 Moroccan Chicken Couscous Bowl is a light and healthy dish that combines golden couscous and a traditional spice blend rub.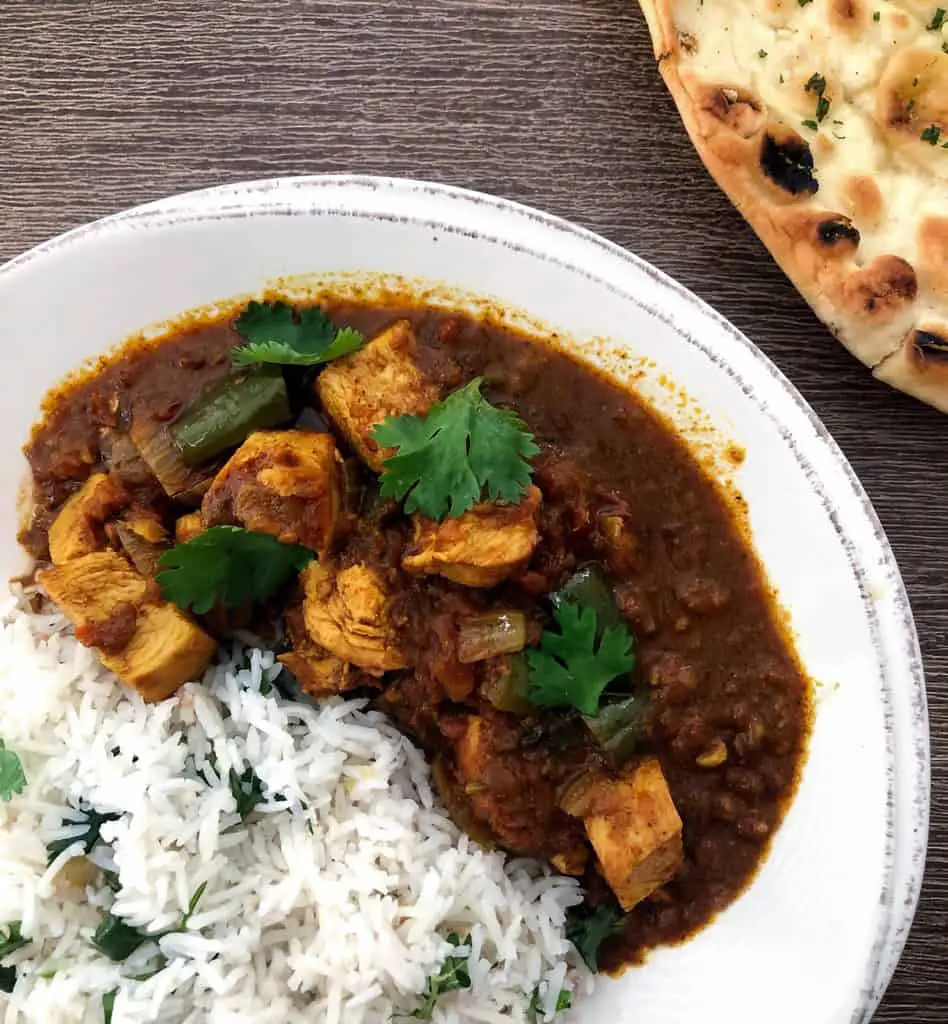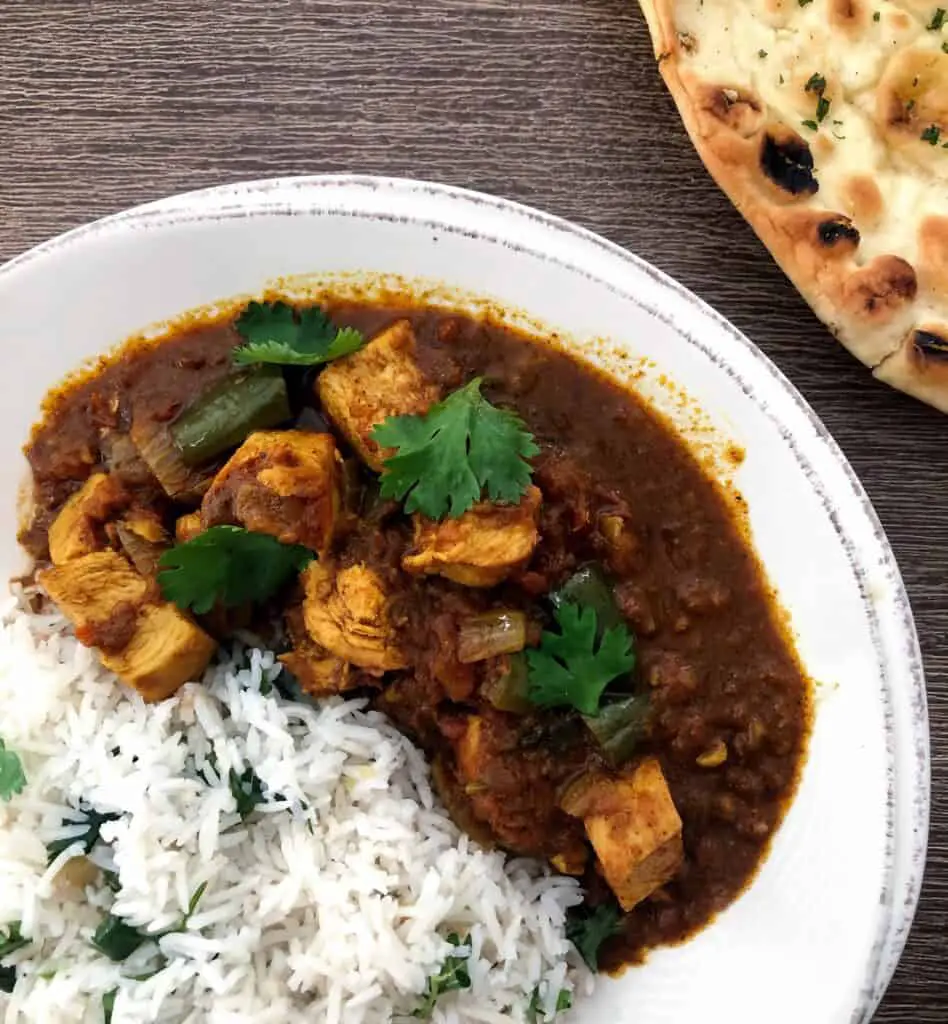 Cook an incredible Authentic Indian Chicken Curry at home! With a few essential Indian spices this aromatic dish will blow you away with its flavor.