I've had an instant pot for almost 2 years now and don't know where I would be without it. I've tried making lots of fun meals and desserts with it, but when it really comes down to it I use it mainly for 2 things: instant pot rice and instant pot shredded chicken.
Please note this post contains affiliate links, which means I receive a small commission, at no extra cost to you, if you make a purchase using the links. Please see my disclosure for more details.
Instant Pot Rice is a Game Changer!
I've never owned a rice cooker and always found boiling rice on the stove to be a hassle. The water would boil over onto the burner or the rice would burn on the bottom of the pan, it just never seemed to work out.
When I learned you could make instant pot rice I was initially hesitant and assumed it wouldn't be any different from my previous attempts. What I didn't know at the time was just how easy and stress-free cooking rice could be and how flawlessly it would turn out every time!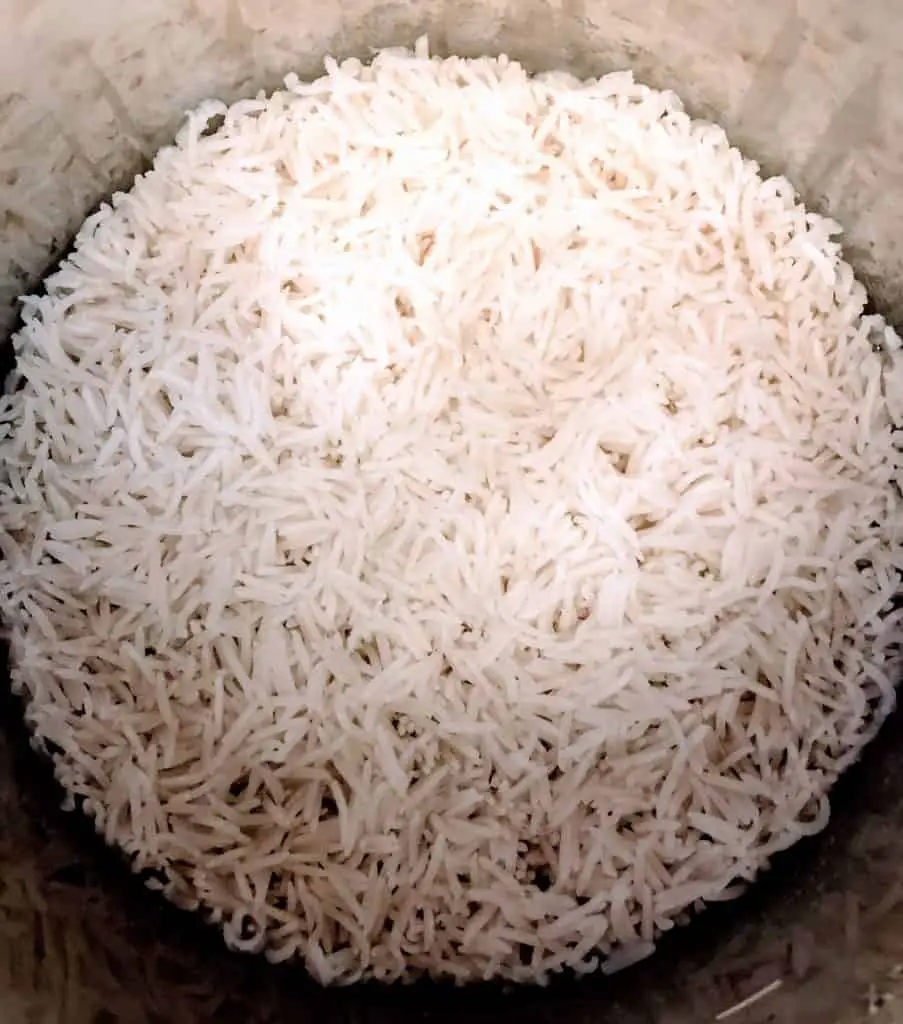 What is an Instant Pot?
A few years ago I started seeing endless Pins for "instant pot meals" and kept hearing about this multicooker that cooked food in record time.
I learned that Instant Pot is a brand of pressure cookers that essentially cooks food by creating heat under a tight seal, and the steam cooks food much quicker than a stove or oven would. The Instant Pot comes with a variety of cooking options to make practically anything you could ever want.
It can be intimidating with all of its cooking options and especially ithe odd noises it makes as it pressurizes and seals. But don't fret! They are extremely safe and after one or two uses you'll be more comfortable using it.
This is the Instant Pot I've grown to know and love! There are so many options out there but this mini version is the perfect size when cooking a hearty meal for 2 people and has limited cooking options so is great for getting started without getting overwhelmed.
How to: use the "Sauté" Tool
First select the Sauté option and place a tbsp of butter into the pot and keep the lid off. The bottom of the pan will quickly heat up and you'll see the butter start melting quickly. Swirl around to ensure the bottom of the pot is covered. This first step does wonders for preventing rice from sticking to the pot.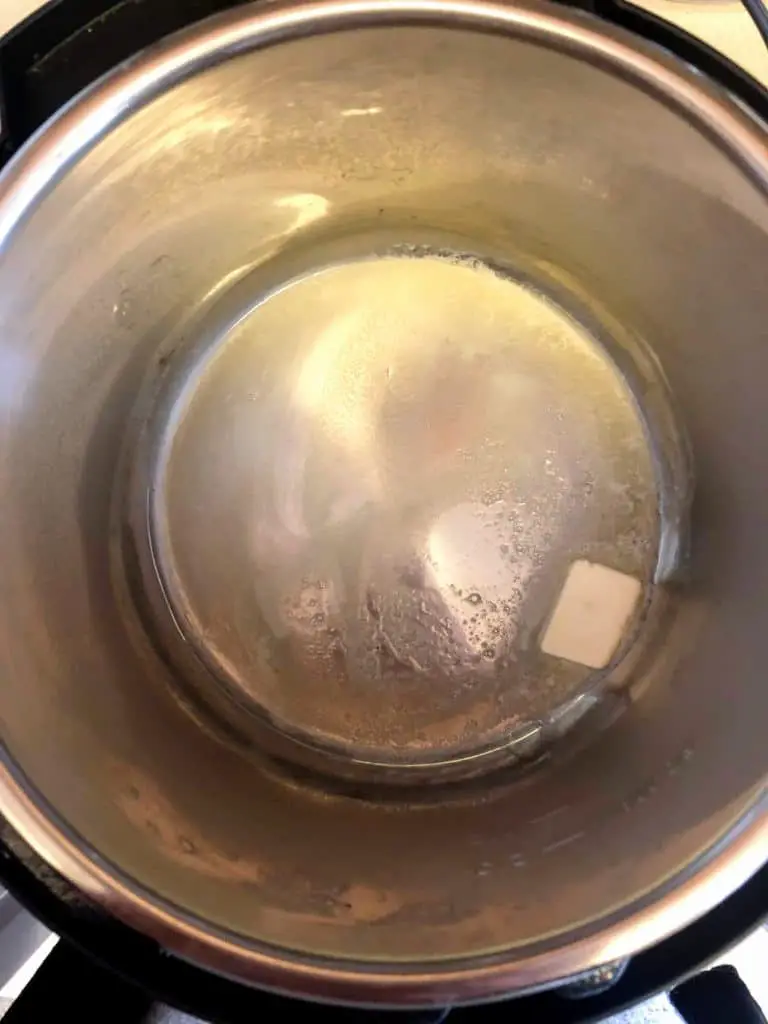 Once the butter has melted hit the Keep Warm/Cancel button to end the Sauté.
How To: Use the "Pressure cook" Tool
Pour in equal parts rice and water.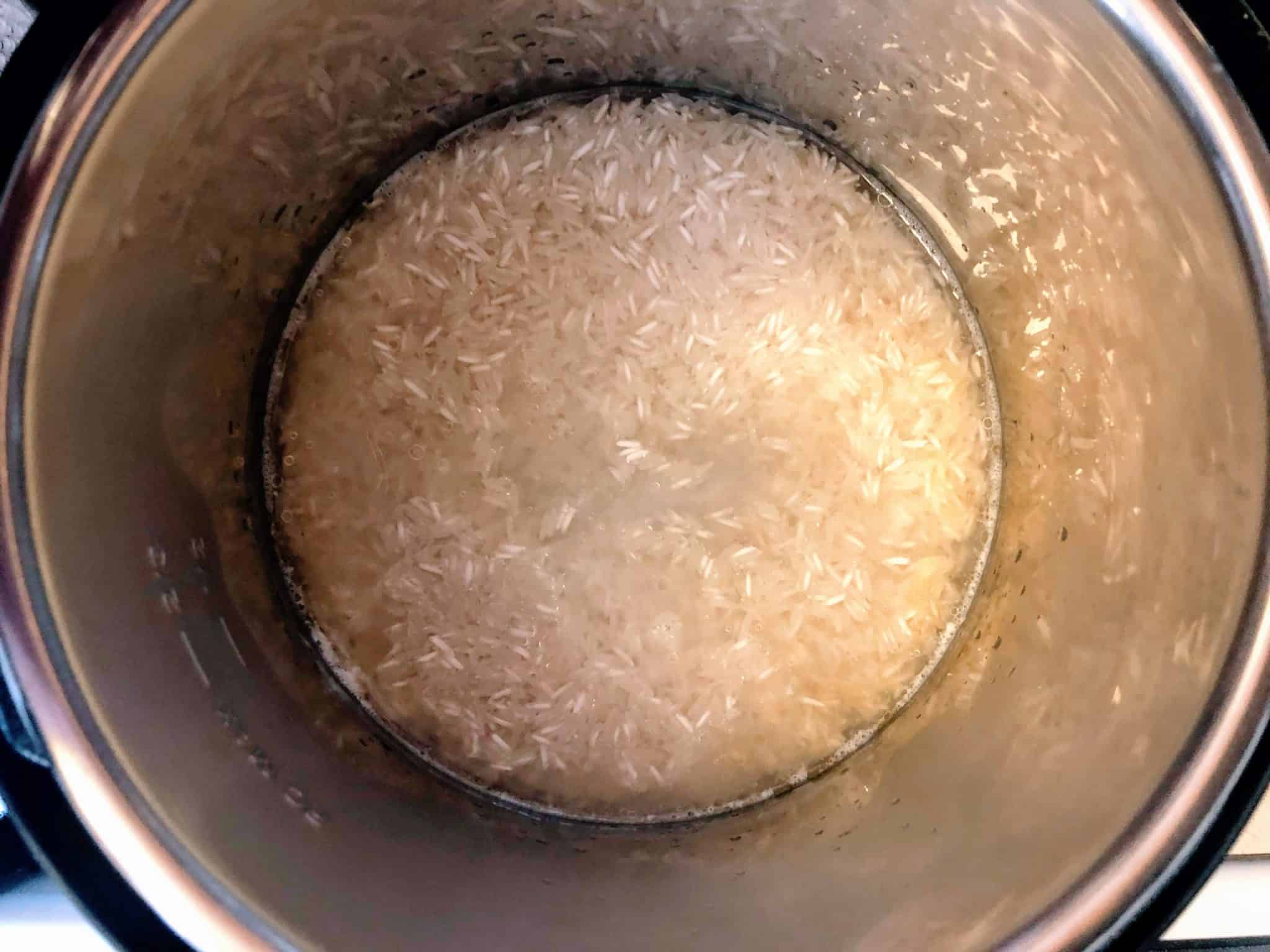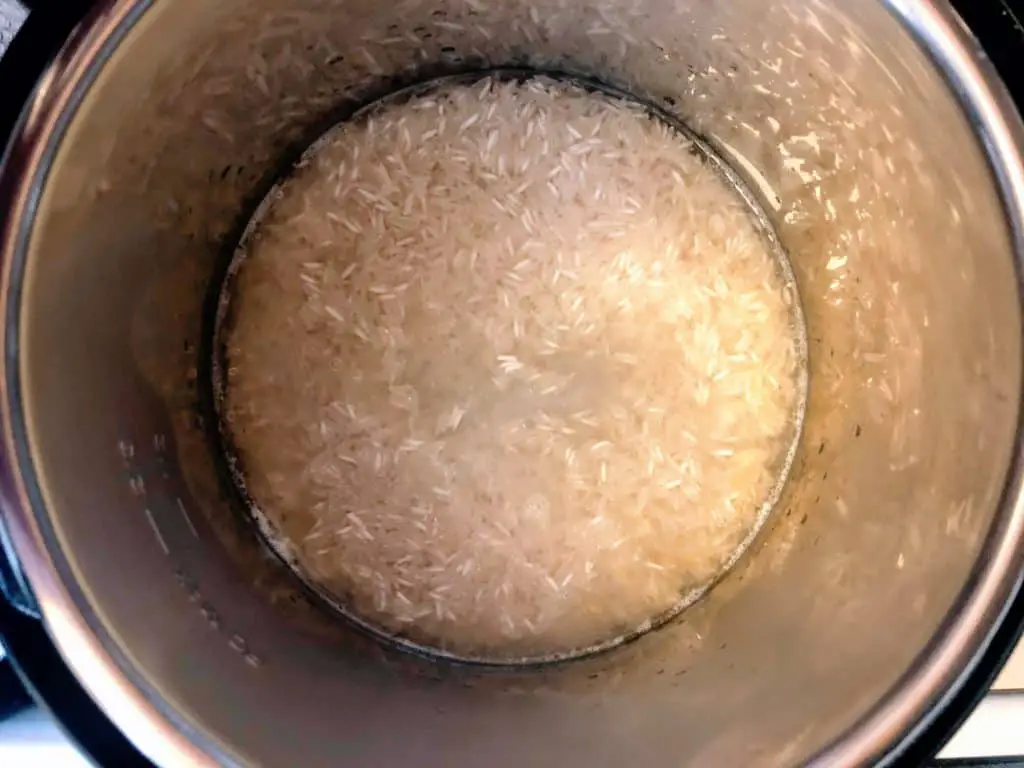 The water should cover the rice completely. If a few grains are peeking through the top that's totally fine.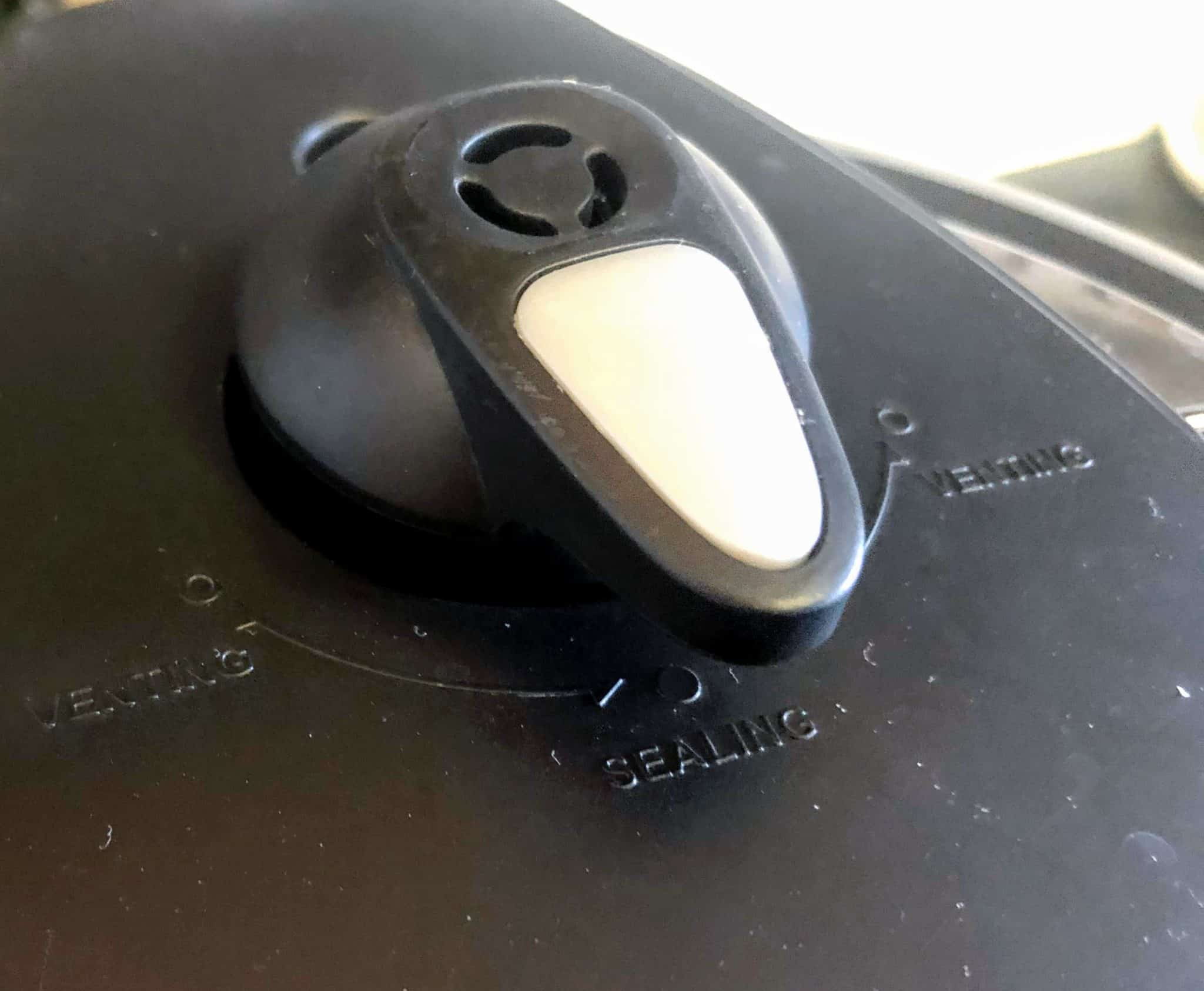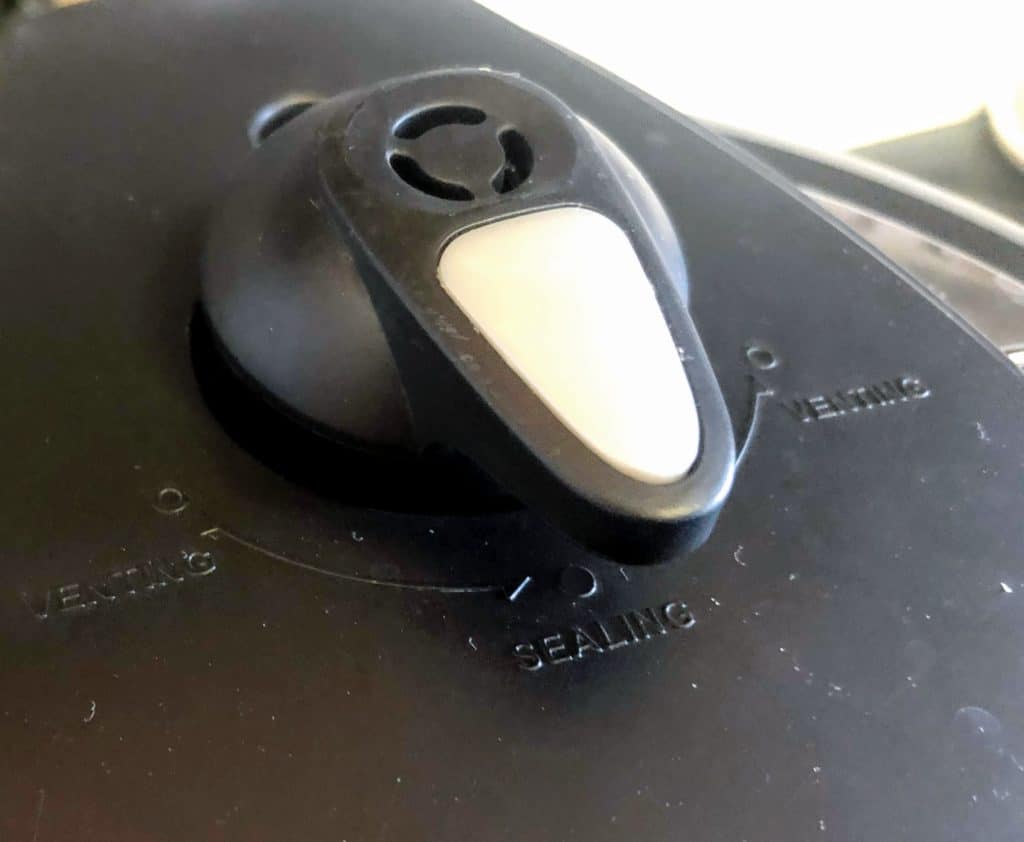 Place the lid on lock it into place. Turn the valve on the top towards you, pointing at the "Sealing" option on the lid. It is not a tight turn of the knob and it may feel loose.
The first few times I used my Instant Pot I scoured the internet trying to figure out if my sealing knob was broken and if my instant pot wouldn't seal haha. Turns out, that's just how it's made and it is supposed to be loose when not in use.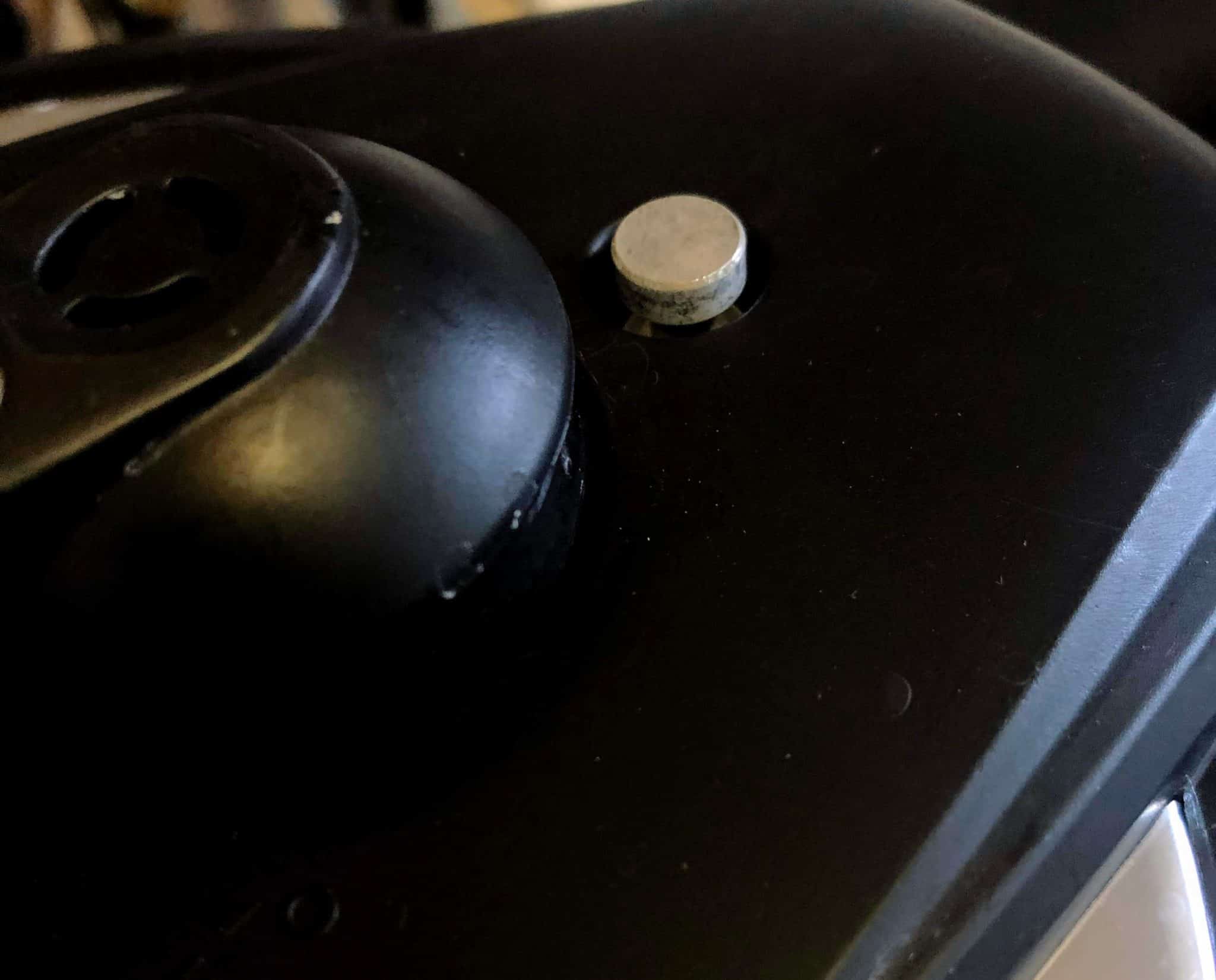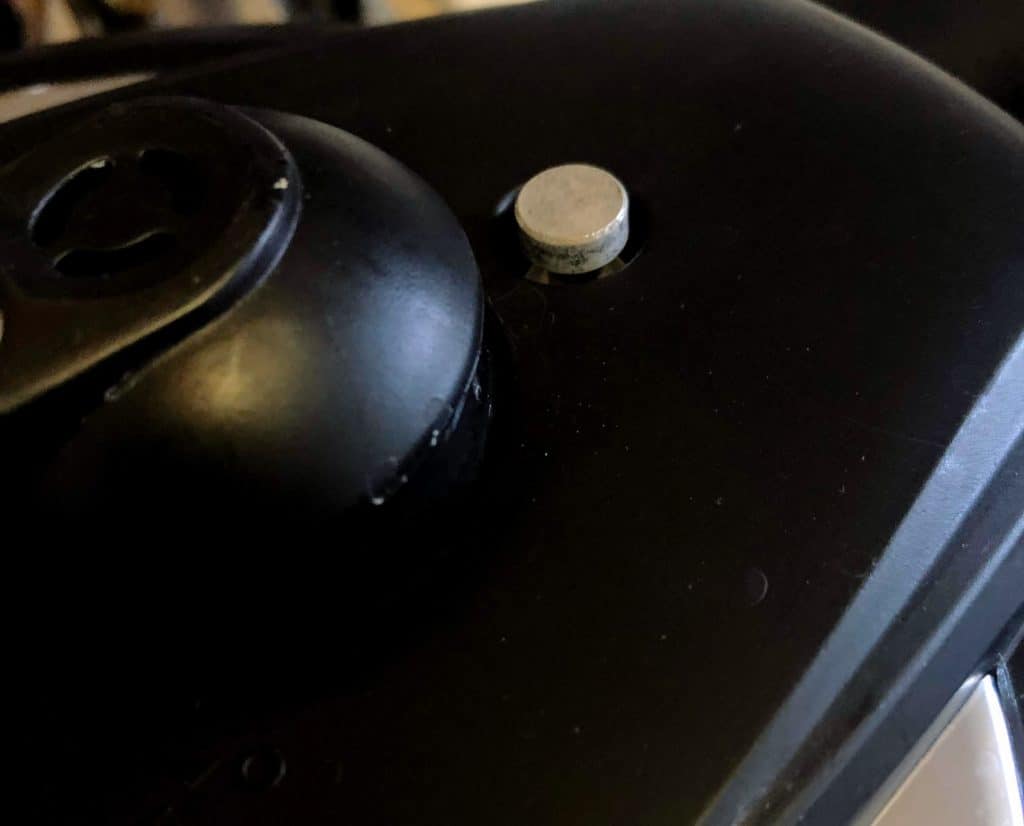 Select Pressure Cook and adjust the time to 4 minutes. It will take a few moments for the Instant Pot to heat up and pressurize.
How to: Interpret the Pressure Valve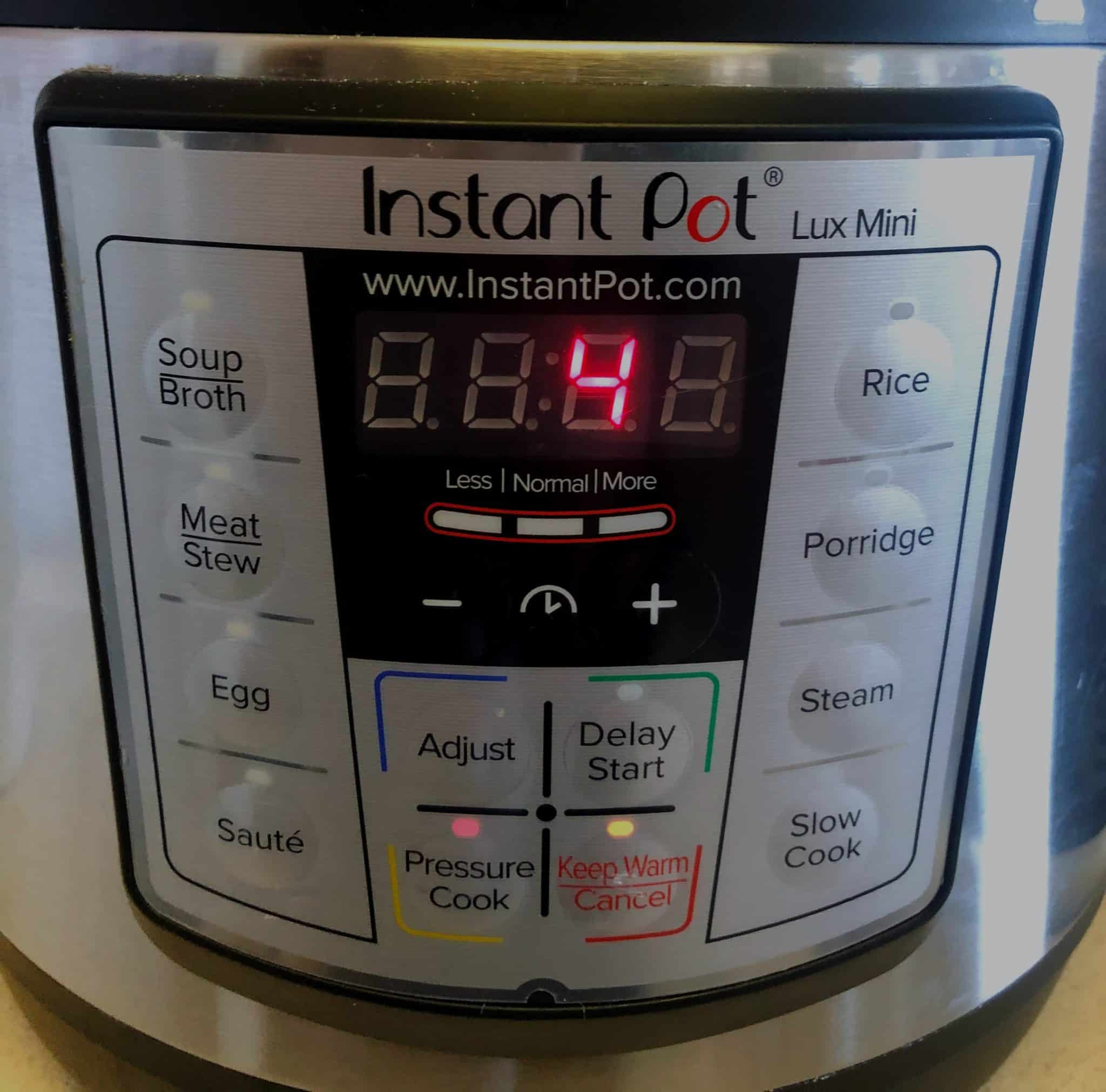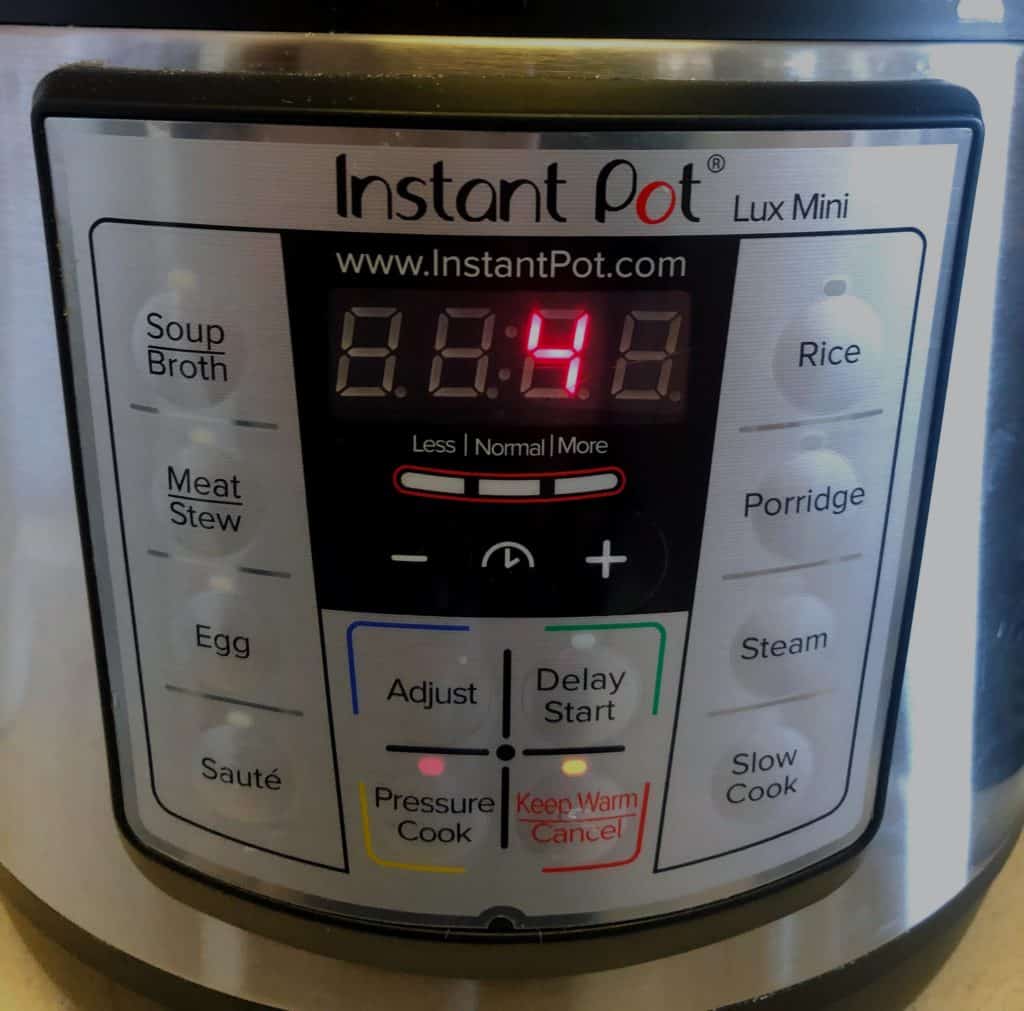 Once the Instant Pot is sealed, the silver pressure valve on the lid will rise up. That's your sign that the Instant Pot is pressurized and will begin cooking. The Instant Pot will warm itself up and start cooking automatically. The number of minutes on the screen will count down like a timer.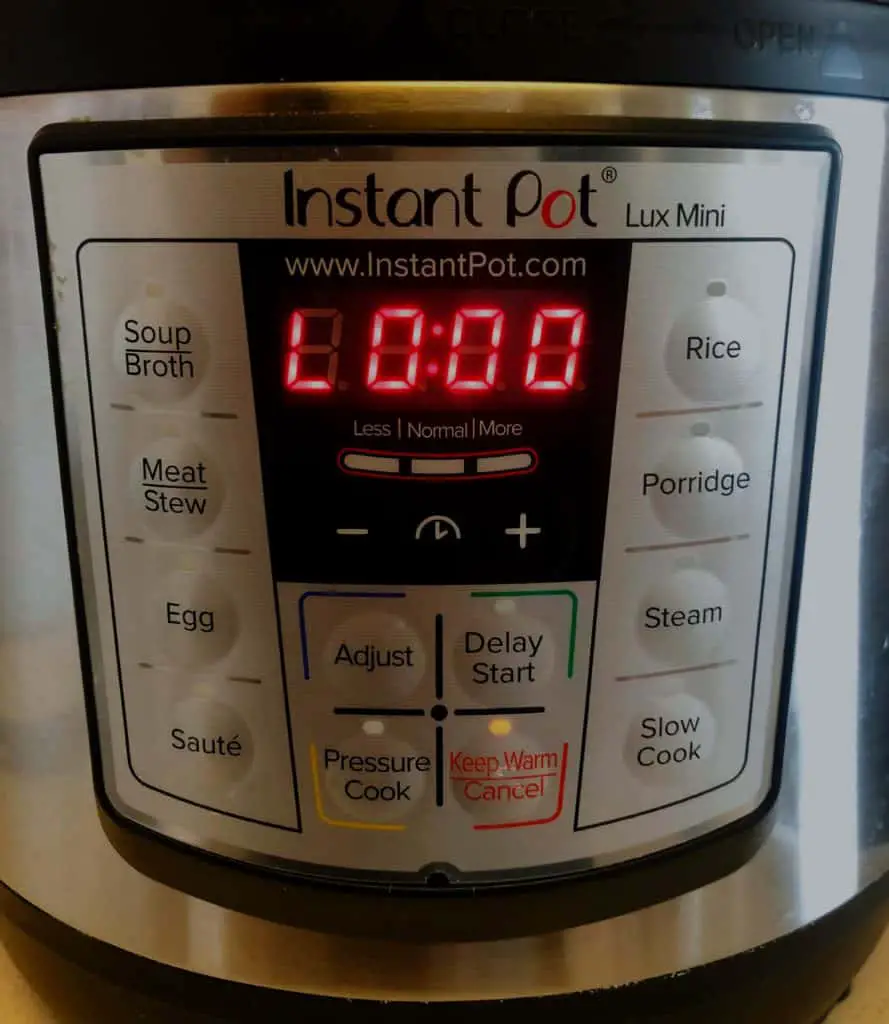 The cooker will beep loudly for your attention when done. It will start depressurizing naturally and the screen will read "L000" and start keeping time on the minutes it's entered into this warming mode.
This process is called "naturally release" and you may see some recipes refer to a specific amount of time the food should be allowed to naturally release before you turn the sealing knob to vent and depressurize it yourself.
For instant pot rice I like to avoid this completely and keep an eye on the pressure valve in the back. While the Instant pot is pressurized and the valve is raised up, you are unable to open the lid, The instant pot is still pressure sealed and the lid cannot be opened.
The pressure cooker will start releasing pressure when done and drop the pressure valve. See the difference in how it will look?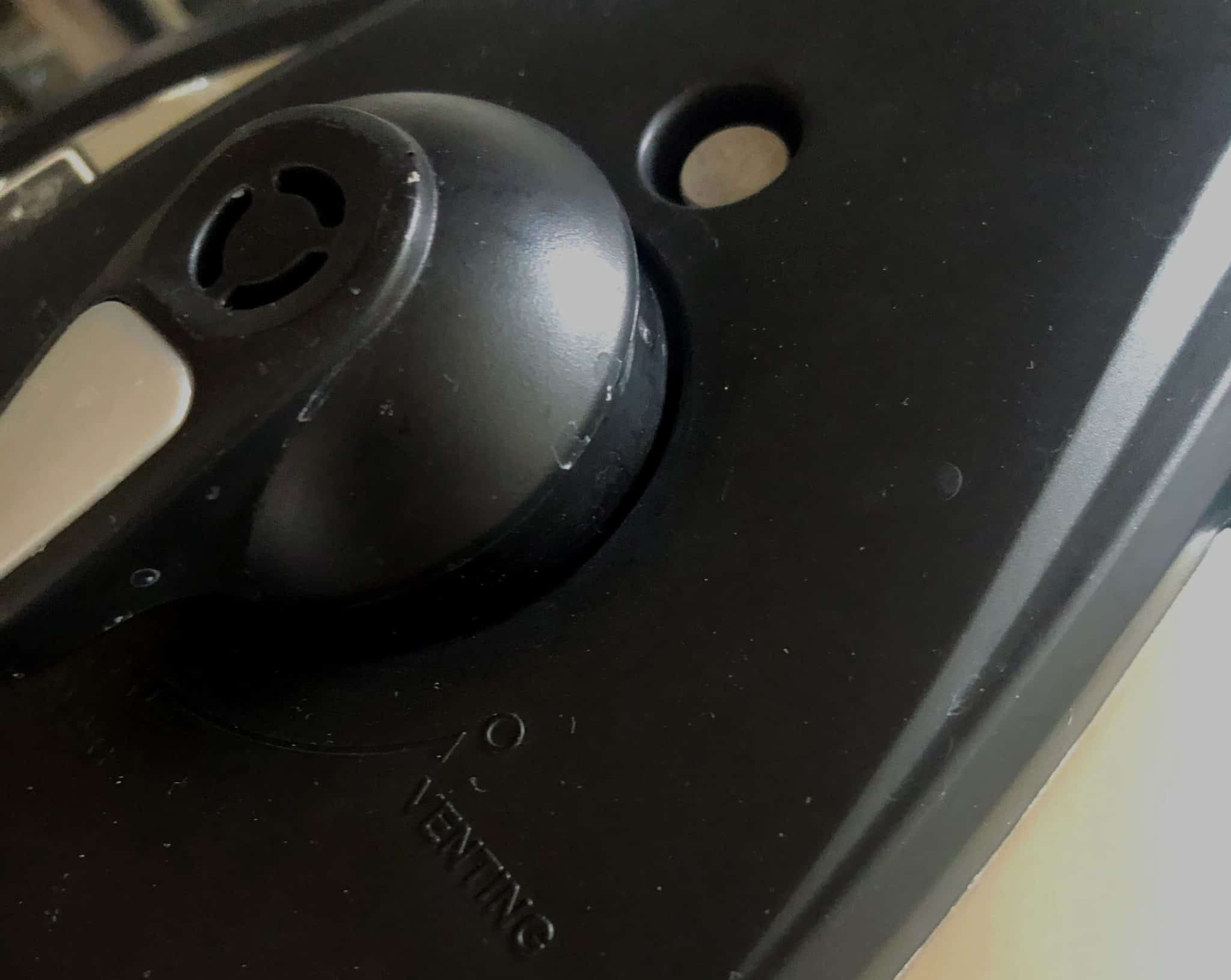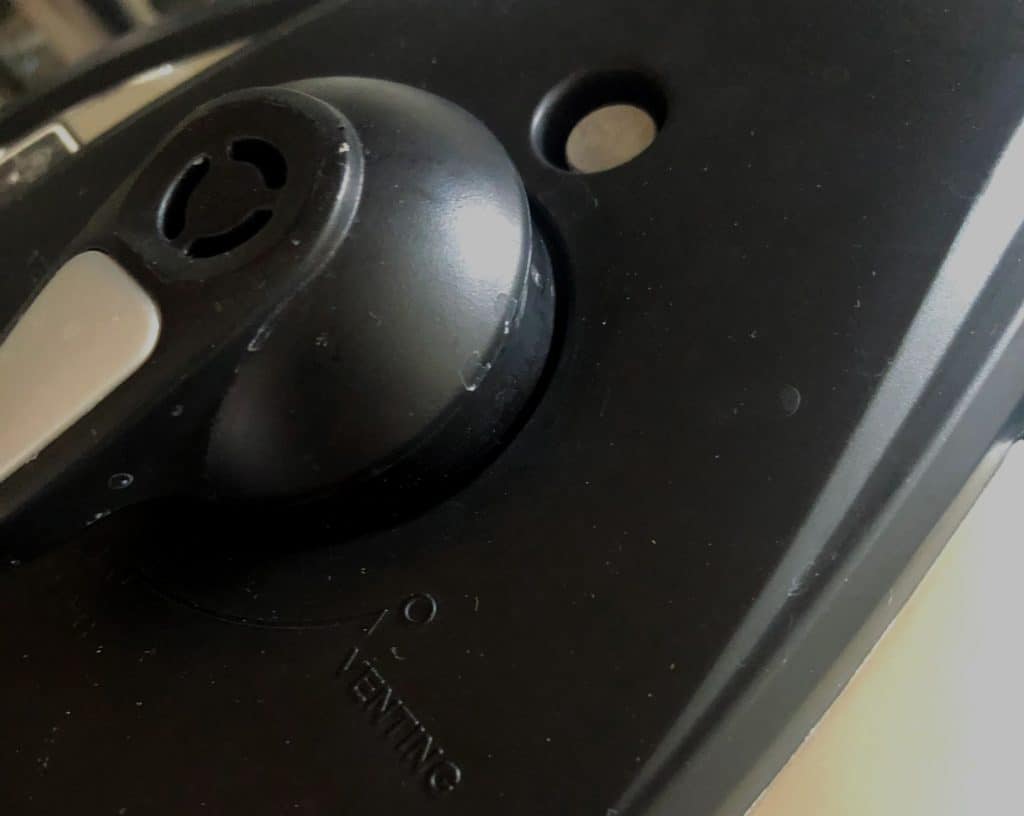 Your Perfect Instant Pot Rice
Once that valve has dropped you can now safely open the lid to see your rice! Small circles appear on the top of the rice when it is ready. Here is your perfectly cooked instant pot rice! Stir around and notice that little to no rice stuck on the bottom too. How cool!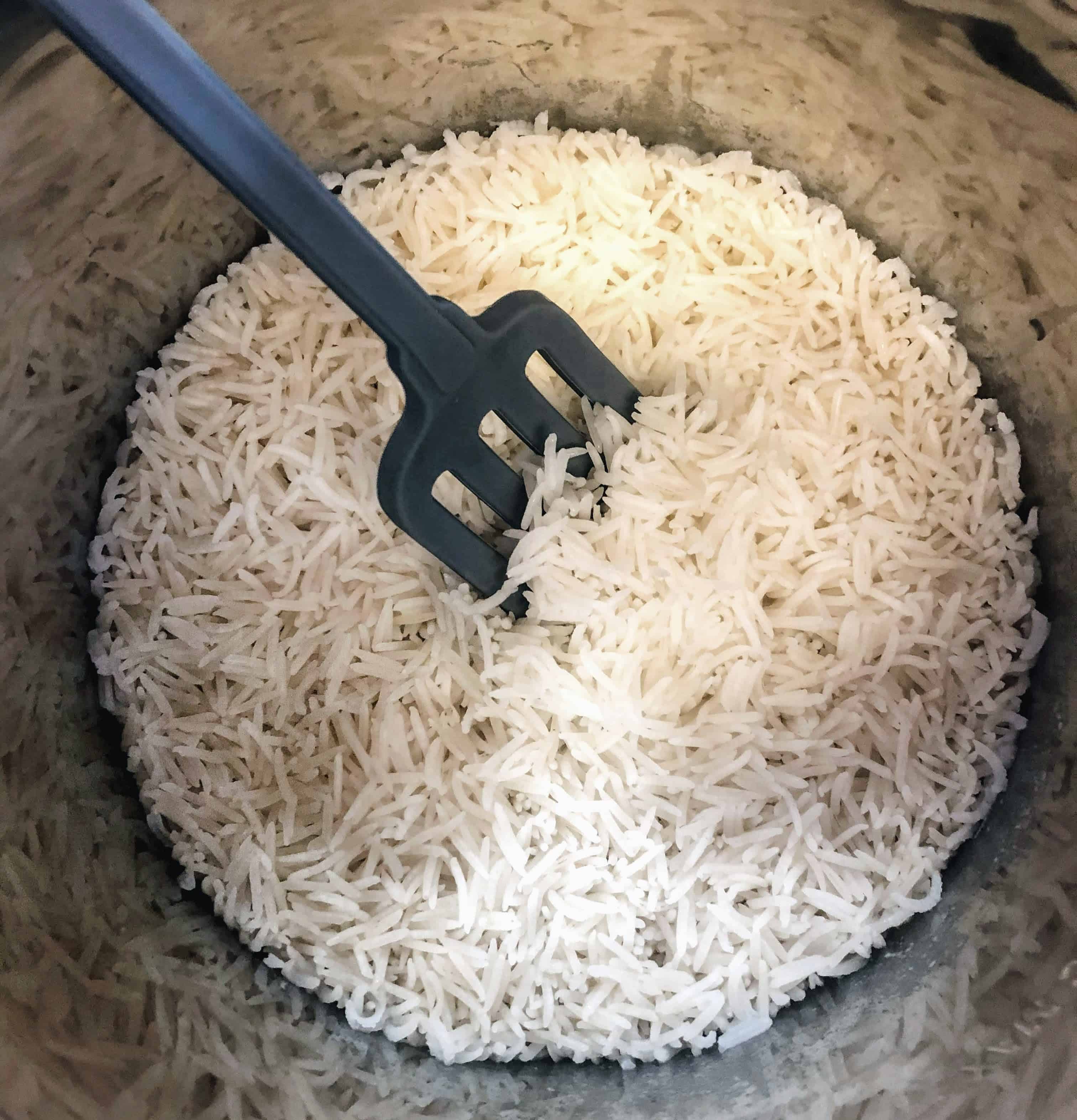 This silicone fork is my favorite kitchen tool to use to stir and fluff rice in the pan. It's great for the instant pot and the silicone really helps get all of your food morsels out of the pot.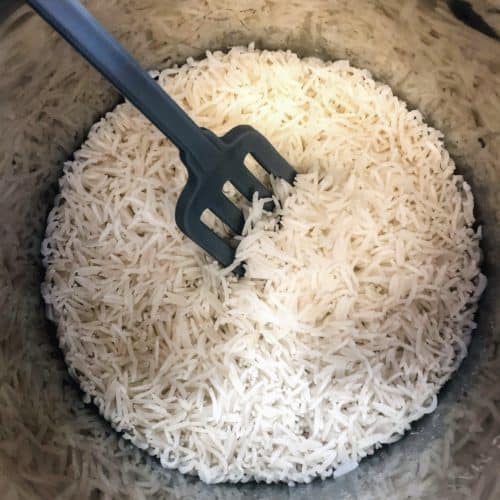 Perfect Instant Pot Rice
Make perfectly cooked rice every time with so much ease. The Instant Pot takes the pain out of rice cooking. Enjoy plain or with endless customizations!
Print
Pin
Rate
Ingredients
1

tbsp

butter

1

cup

white rice

1

cup

water
Instructions
Select the saute setting and melt the butter.

Cancel the saute setting and add in equal parts rice and water.

Select the pressure cook setting and cook for 4 minutes.
Customizations!
Types of rice

Jasmine rice, basmati rice = 4 minutes cook time

Brown rice = 15 minutes cook time

Additional flavorings

Herby garlic: 2 cloves garlic, 2tbsp herbs

Parmesan: 2 cloves garlic, 2tbsp parmesan cheese

Cilantro lime: 3 tbsp lime juice, ½ cup cilantro

Lemon basil: 3 tbsp lemon juice, 2 tbsp basil
Add this rice to countless meals or flavor it a multitude of ways. Share your favorite way to incorporate rice into a meal!
Pin me!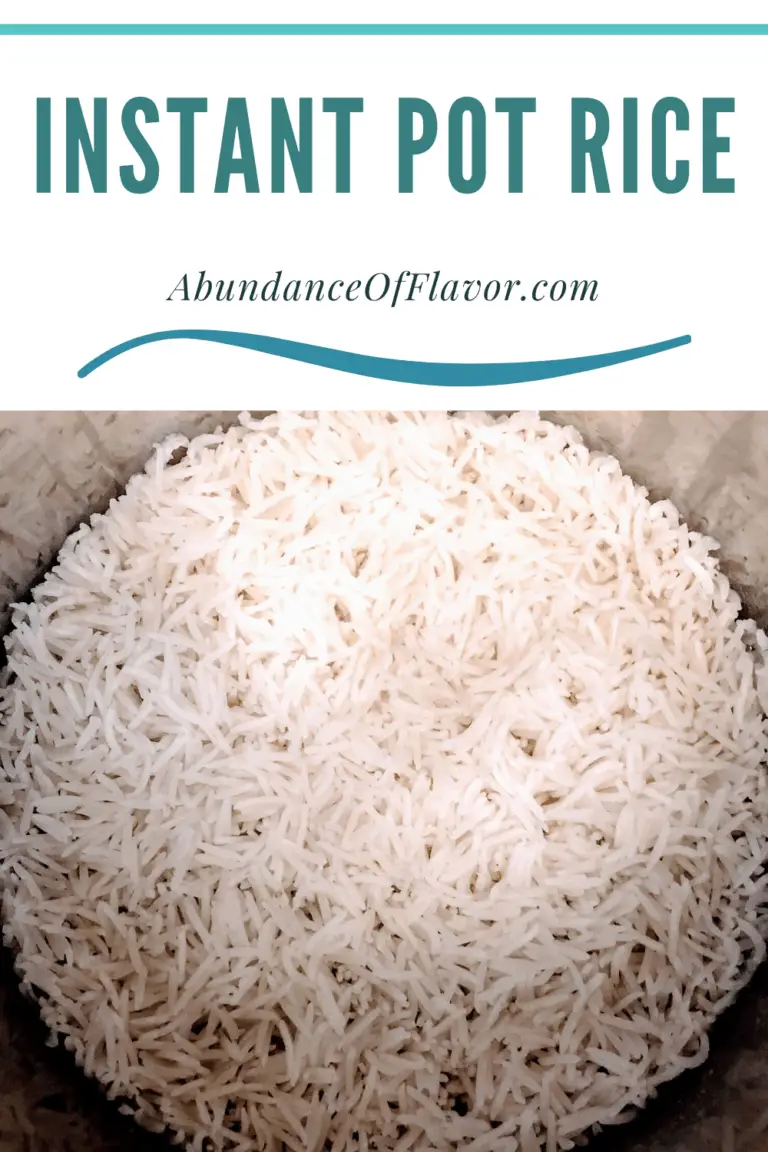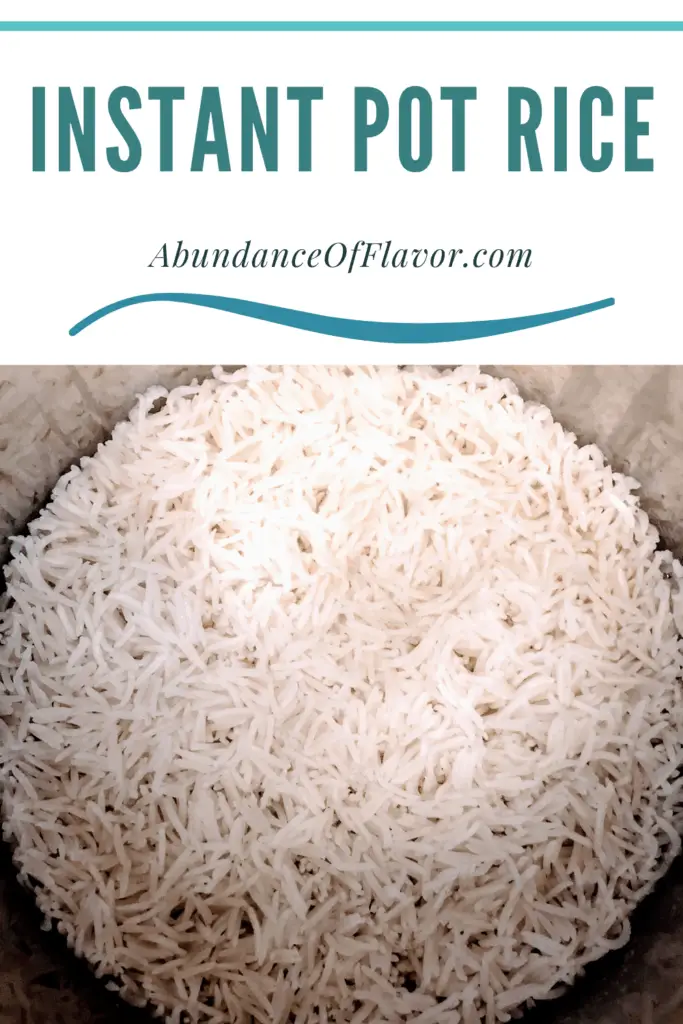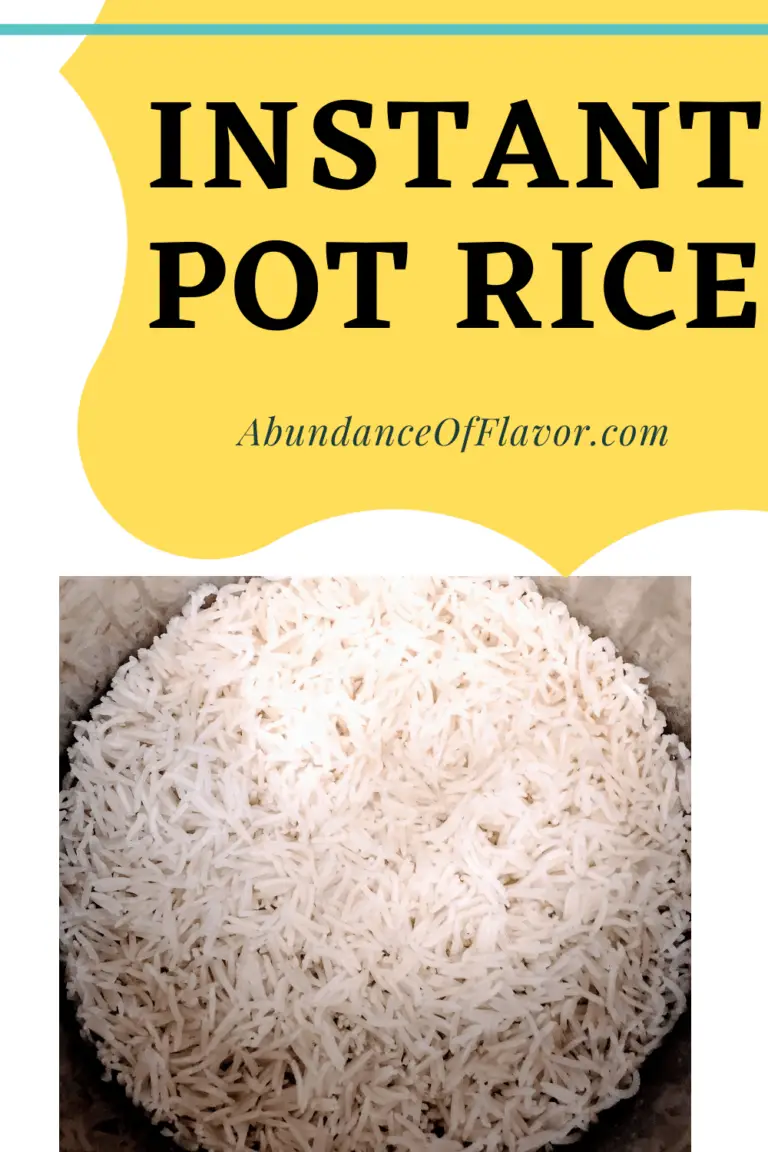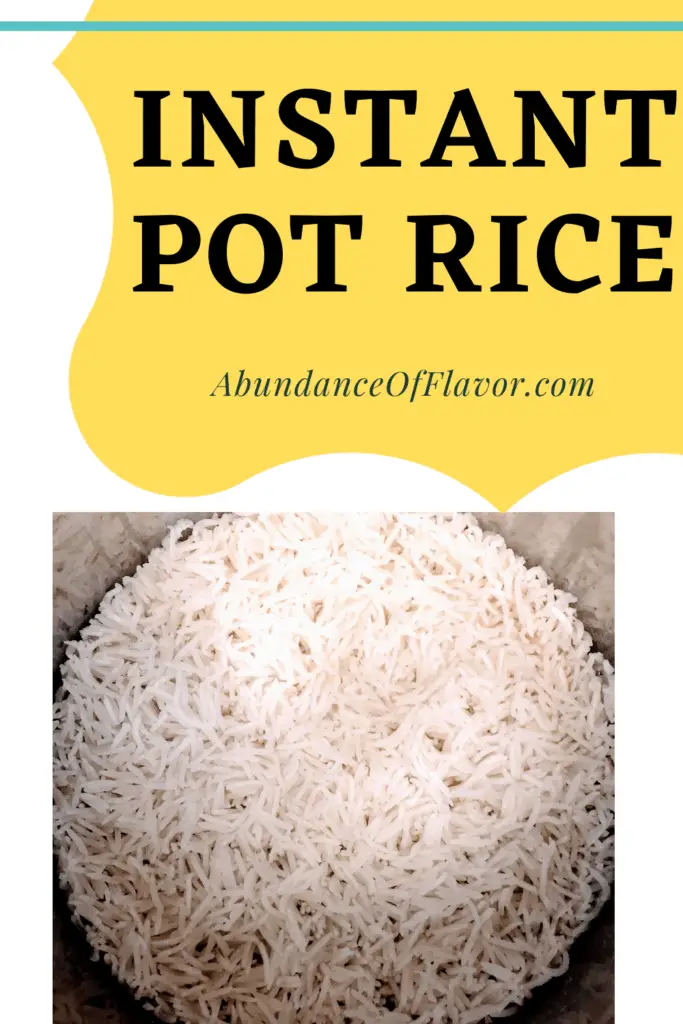 Any rice tips or tricks I should add? Let me know in the comments below!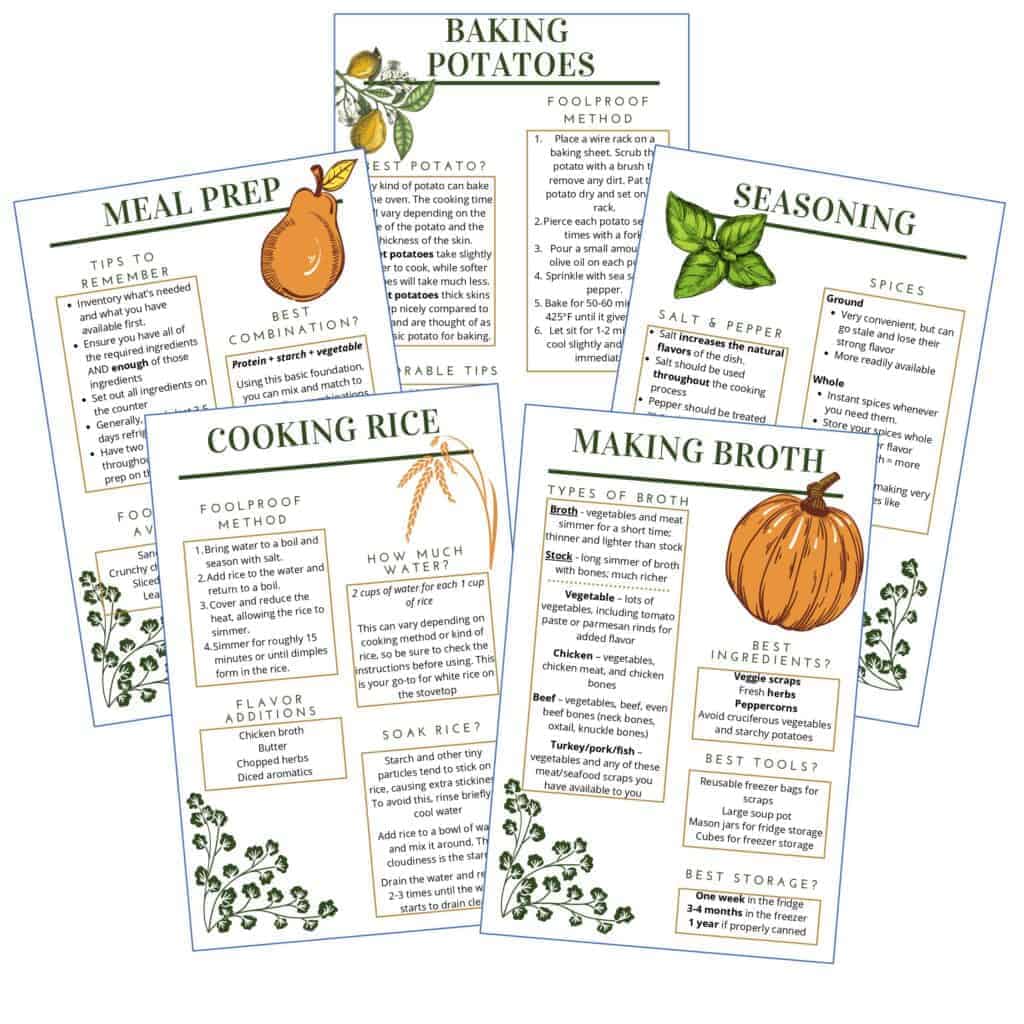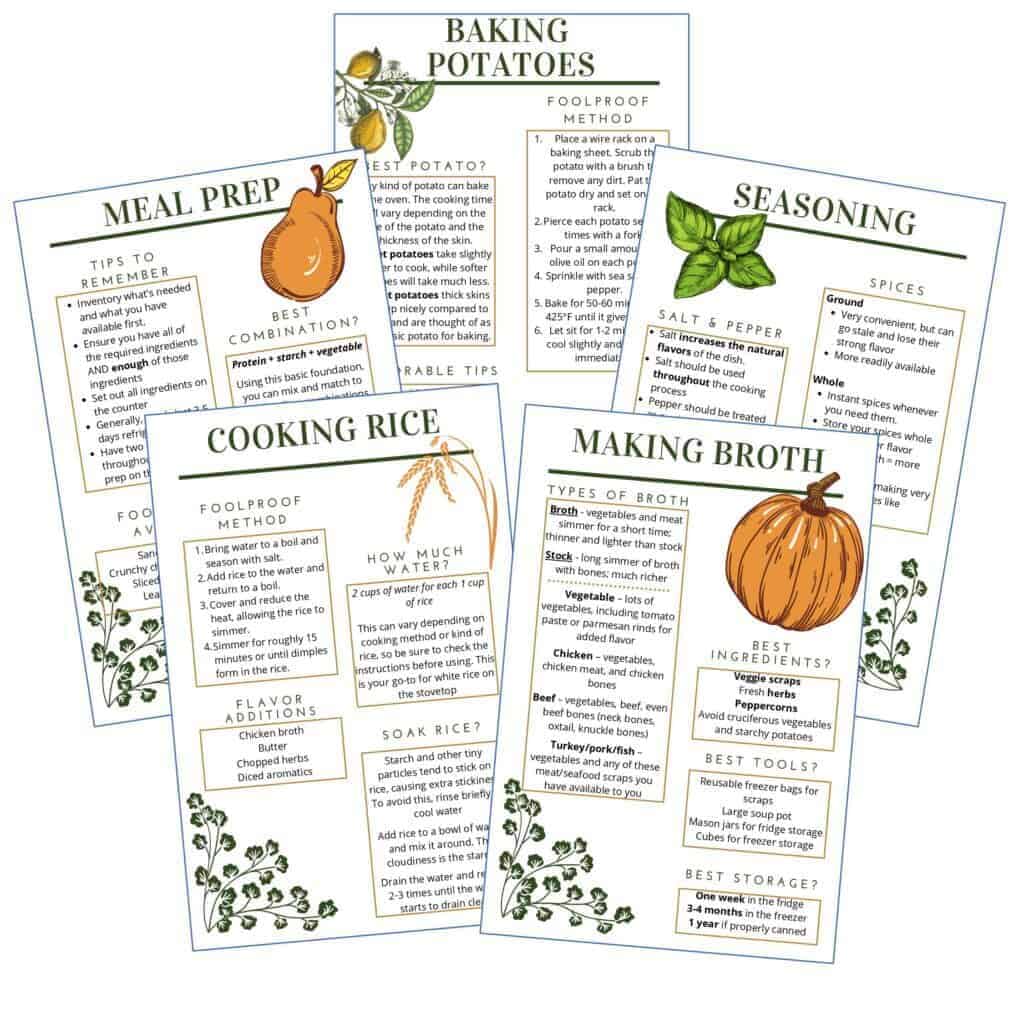 Get your $1 worksheets today!
Related Posts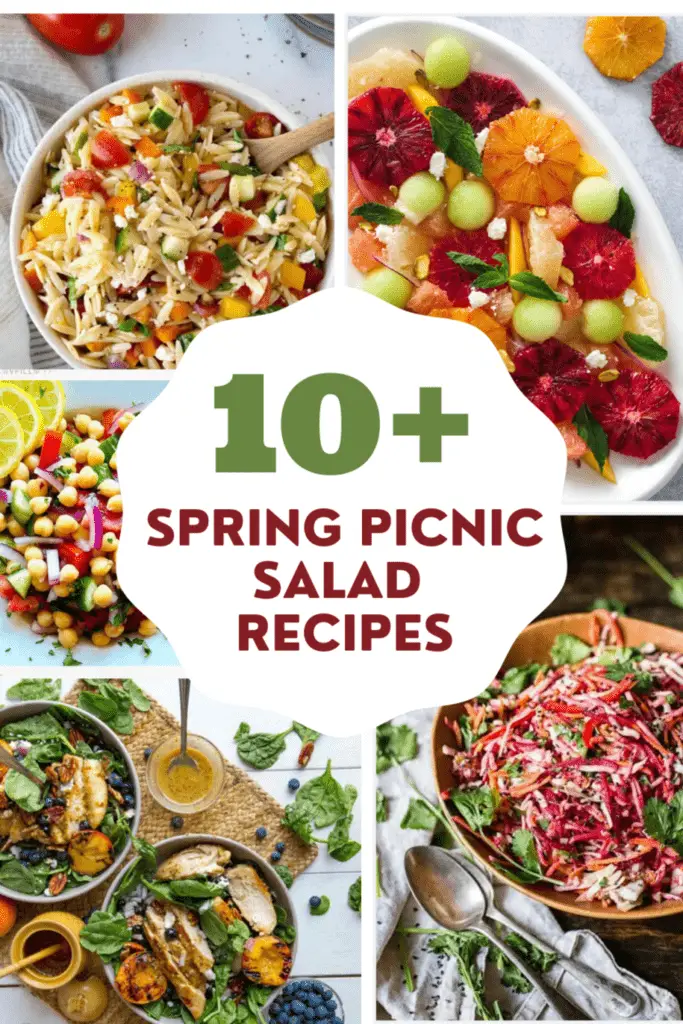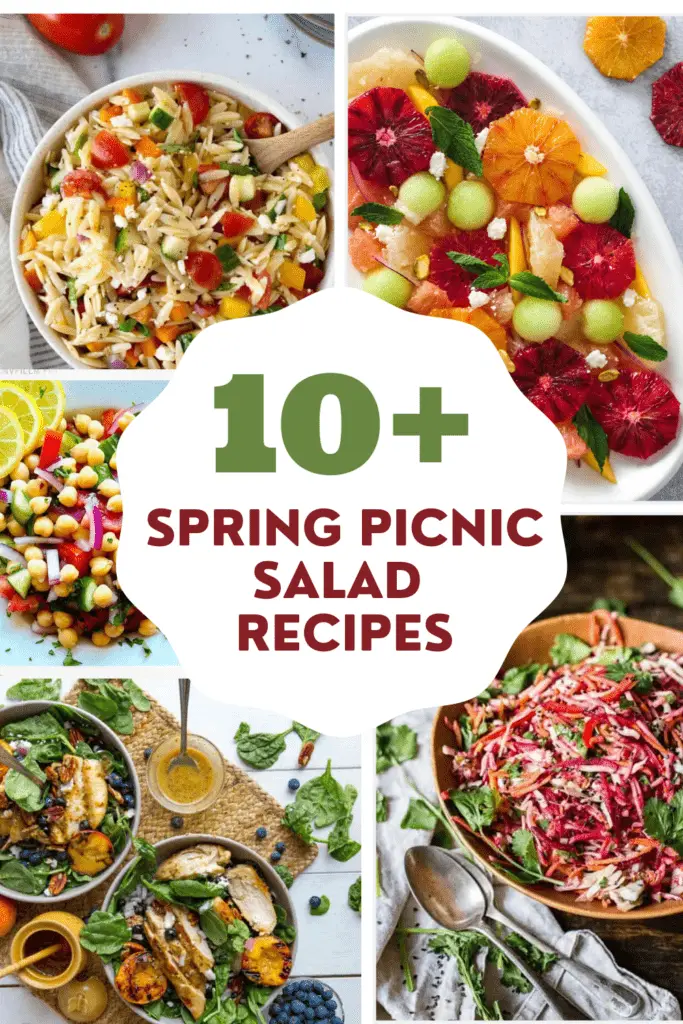 Fall in love with a few of these Spring Picnic Salad Recipes! From sweet to savory, and hot to cold, there's a dish here for …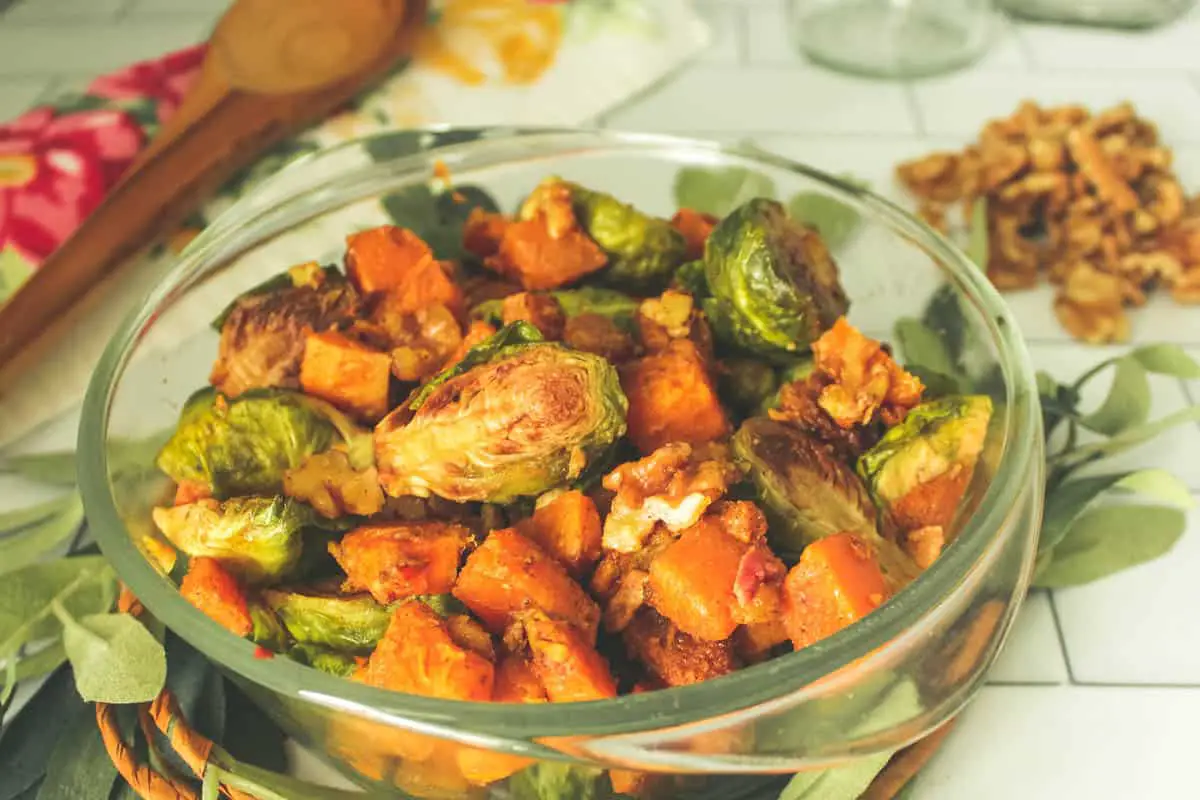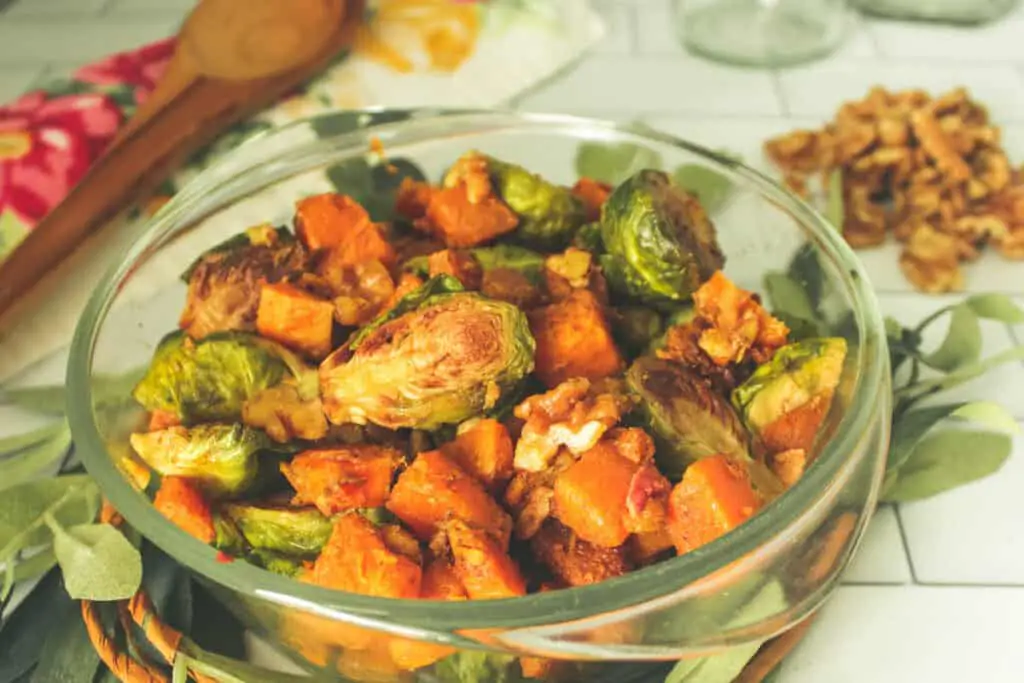 Maple Butternut Squash and Brussels Sprouts are roasted until golden brown and tossed with walnuts and cinnamon for a delectable side.