Mouthwatering curry is one of the most satisfying meals, in my opinion, to enjoy at an authentic Indian restaurant. What if I told you that you can recreate that dish at home?? With a few extra essential spices, Indian-Inspired Chicken Curry is not something to be intimidated of and will leave you feeling impressed that you can make a meal SO flavorful!
Here we go!
This post is part of our Basic Cooking Skills series. Each week we will be doing a deep-dive into one basic cooking skill and a brand new recipe to accompany it to practice that newfound skill. Check back throughout the series for updates and new posts.
Essential Indian Spices
The diverse spices used in Indian cuisine create some of the most fragrant aromas you'll ever smell when cooking. Seven crucial spices are used in Indian dishes and are worth having on standby in your pantry. You probably have a few handy already 🙂
From fresh ginger to cardamom pods, you would think these flavors are irreplaceable. But luckily that's not the case! All of these spices can be easily substituted and you will barely be able to tell the difference. Check out this complete spice substitute chart by Spice It Upp that's filled with all the information you need to make a few quick swaps.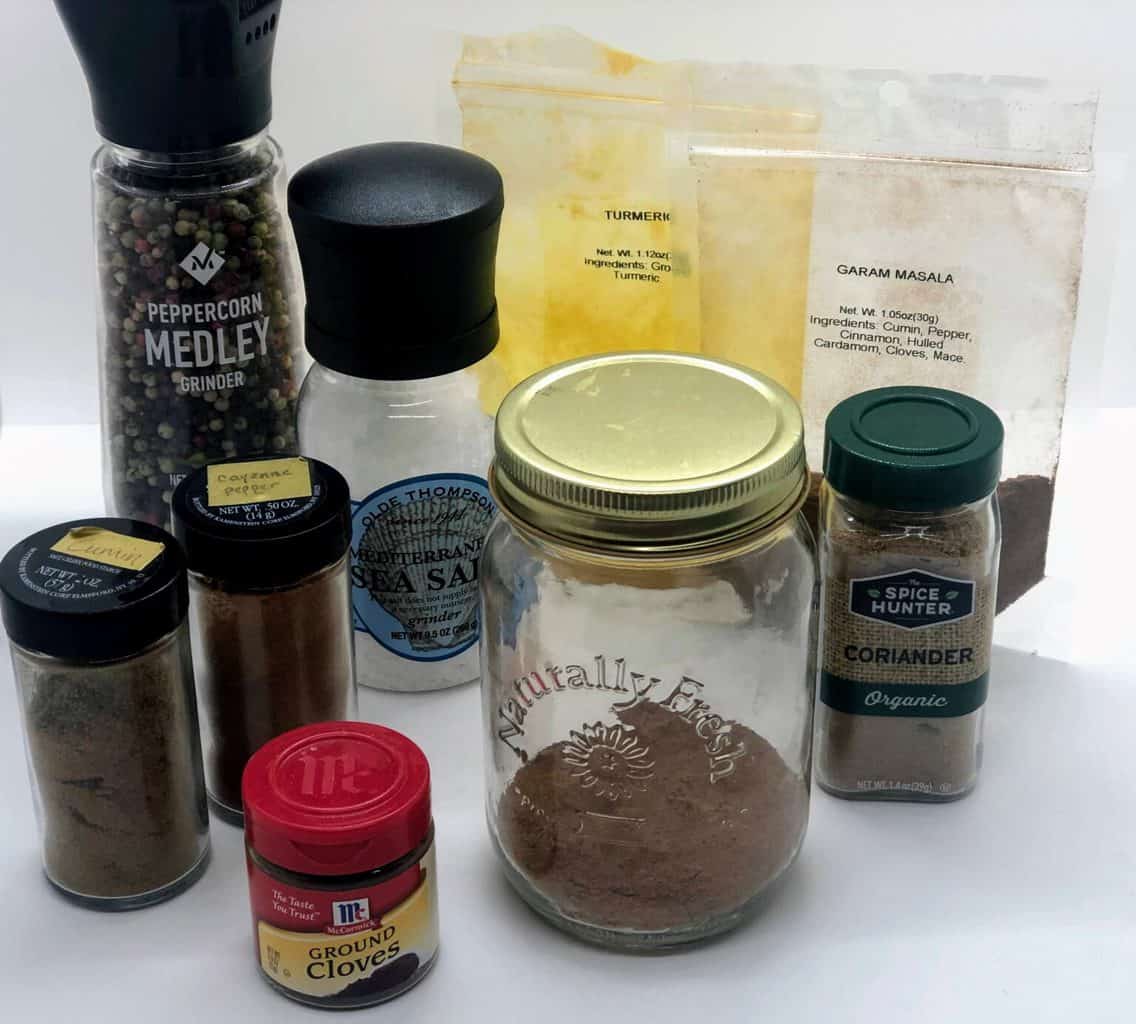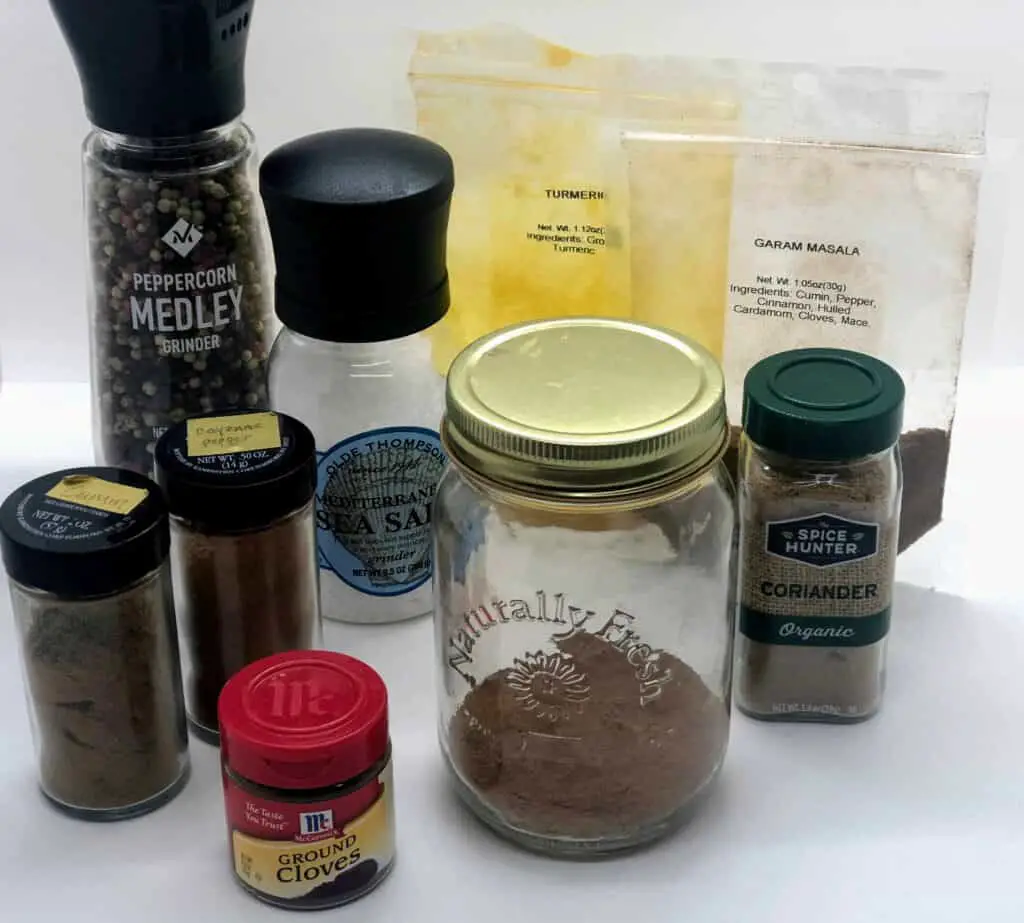 Black Peppercorns – black pepper whole, or ground
Cardamom – in pods or ground
Chile Peppers – any hot pepper variety, whole or ground
Cinnamon – bark or ground
Coriander – dried seeds or ground
Cumin – roasted whole or ground
Turmeric – diced fresh or ground
how to: prepare the vegetables for indian-Inspired chicken curry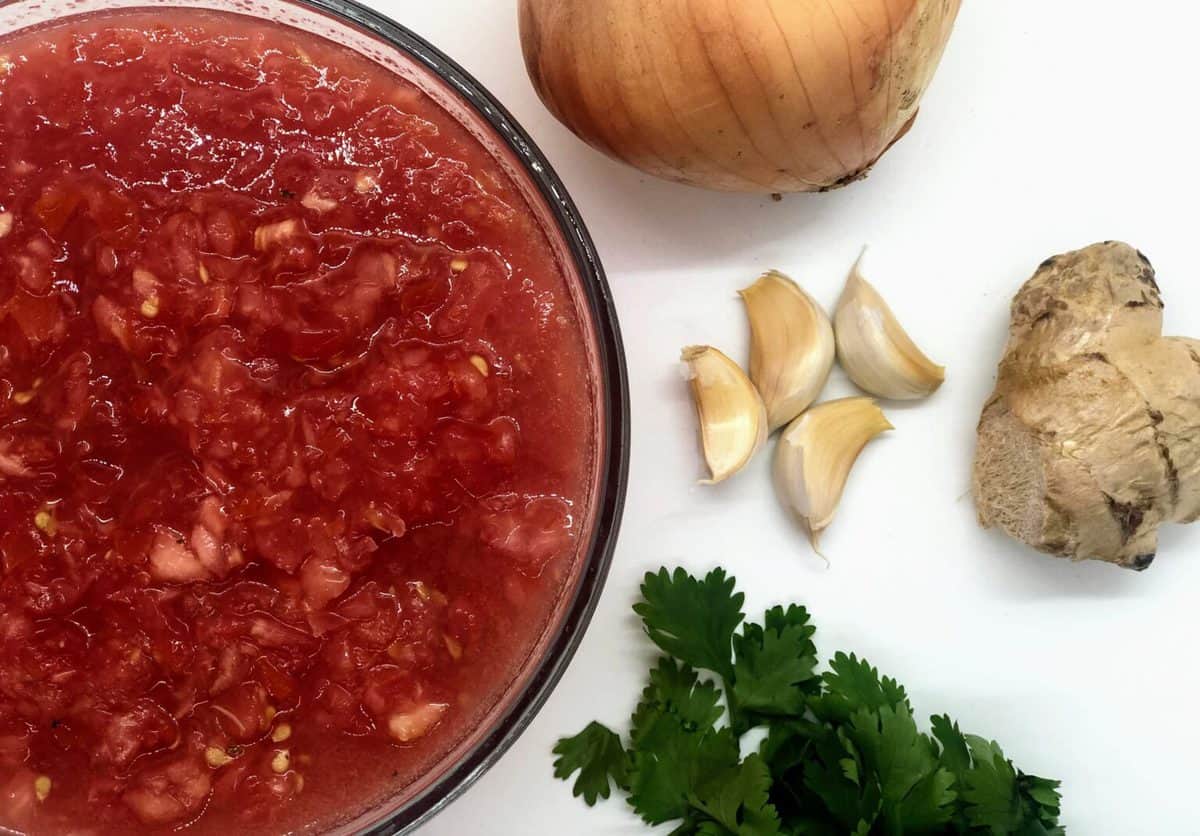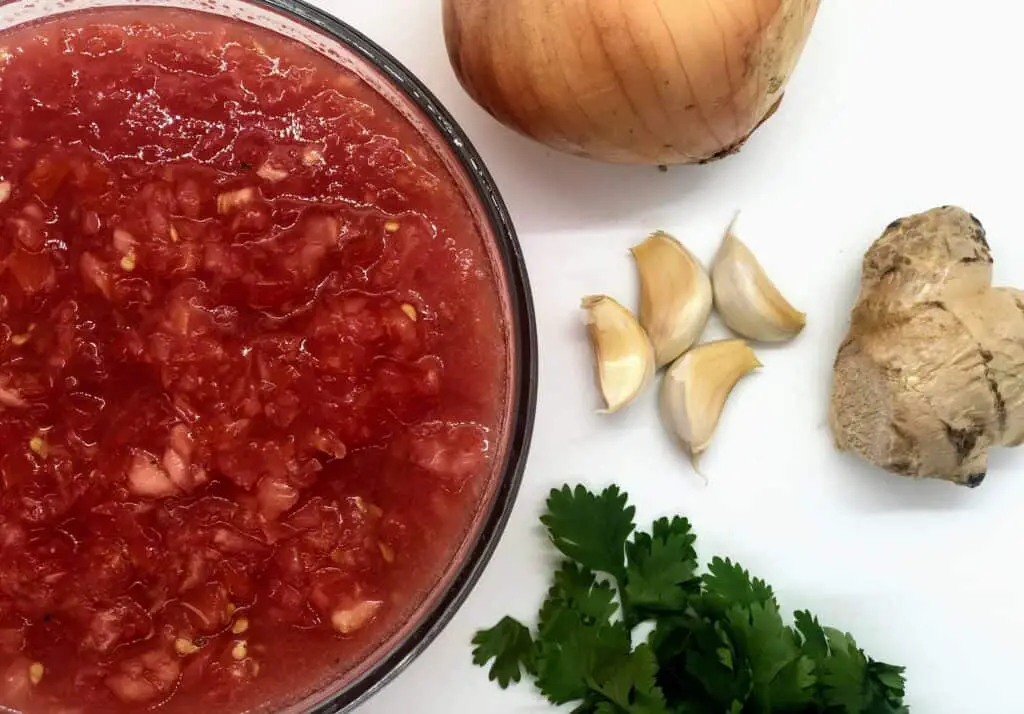 Puree 3 large tomatoes in a blender or food processor.
Dice one large white onion to caramelize.
Finely dice garlic and ginger, and chop peppers if using.
Roughly chop cilantro for garnish.
how to: saute chicken breast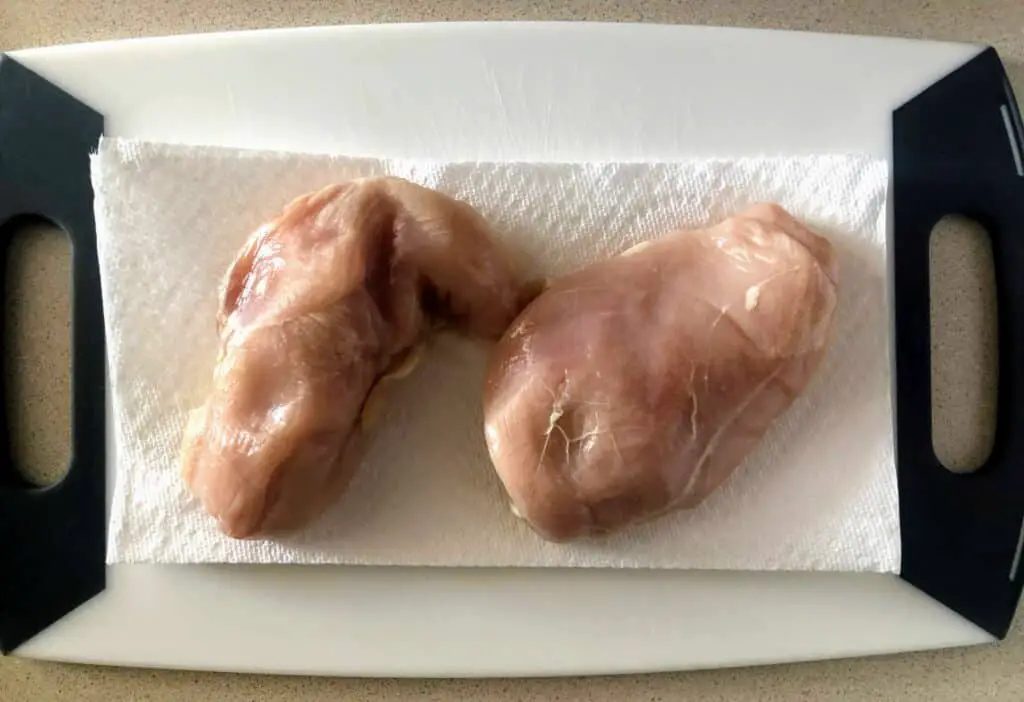 Dry the chicken on paper towels and sprinkle lightly with salt for the best crisp and flavor. For more tips on sauteing chicken breasts, check out Sauteing Meat.
Heat a pan over medium high heat. Once hot, add a splash of olive oil.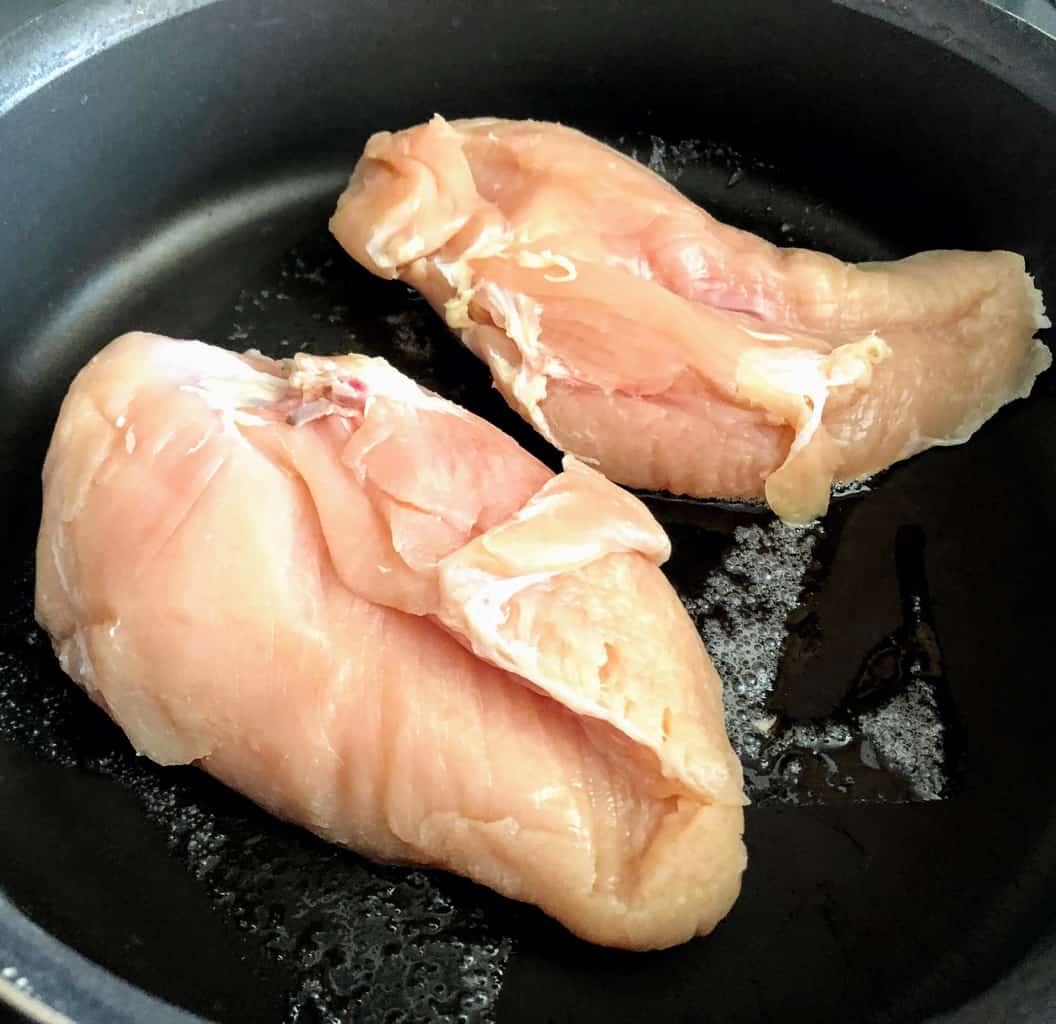 Lay the chicken breast in the pan and cook undisturbed until brown, about 5-6 minutes.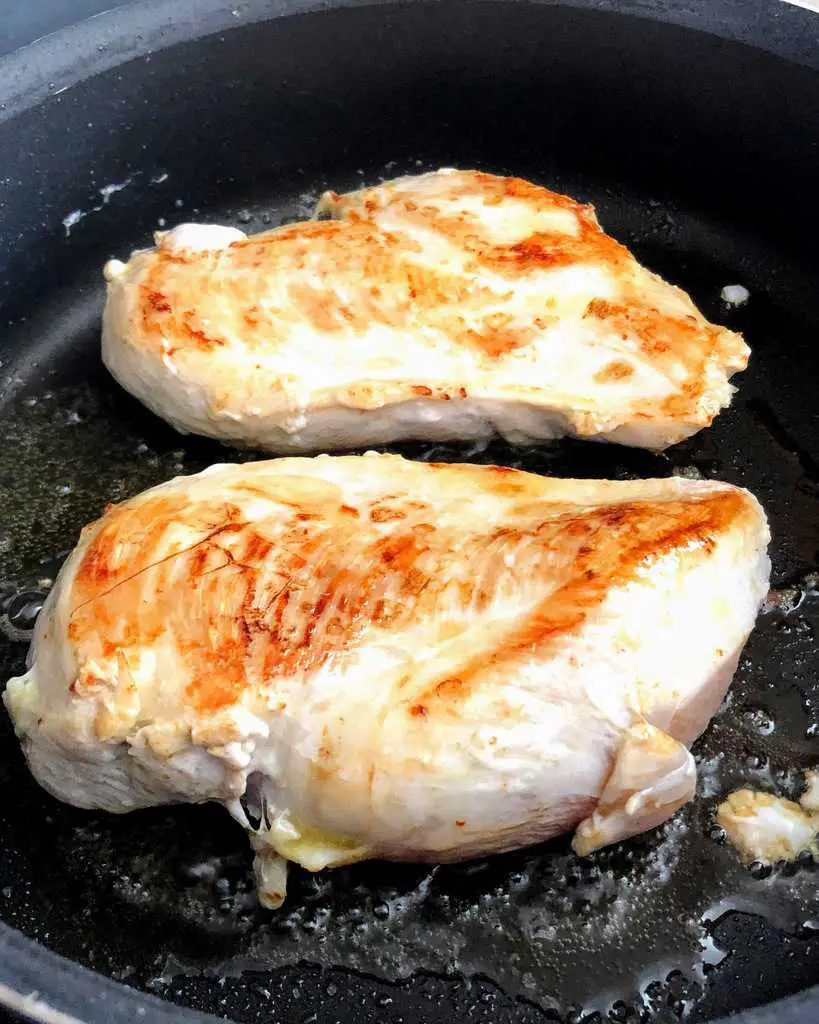 Flip and continue cooking undisturbed until cooked through, about 5-6 minutes.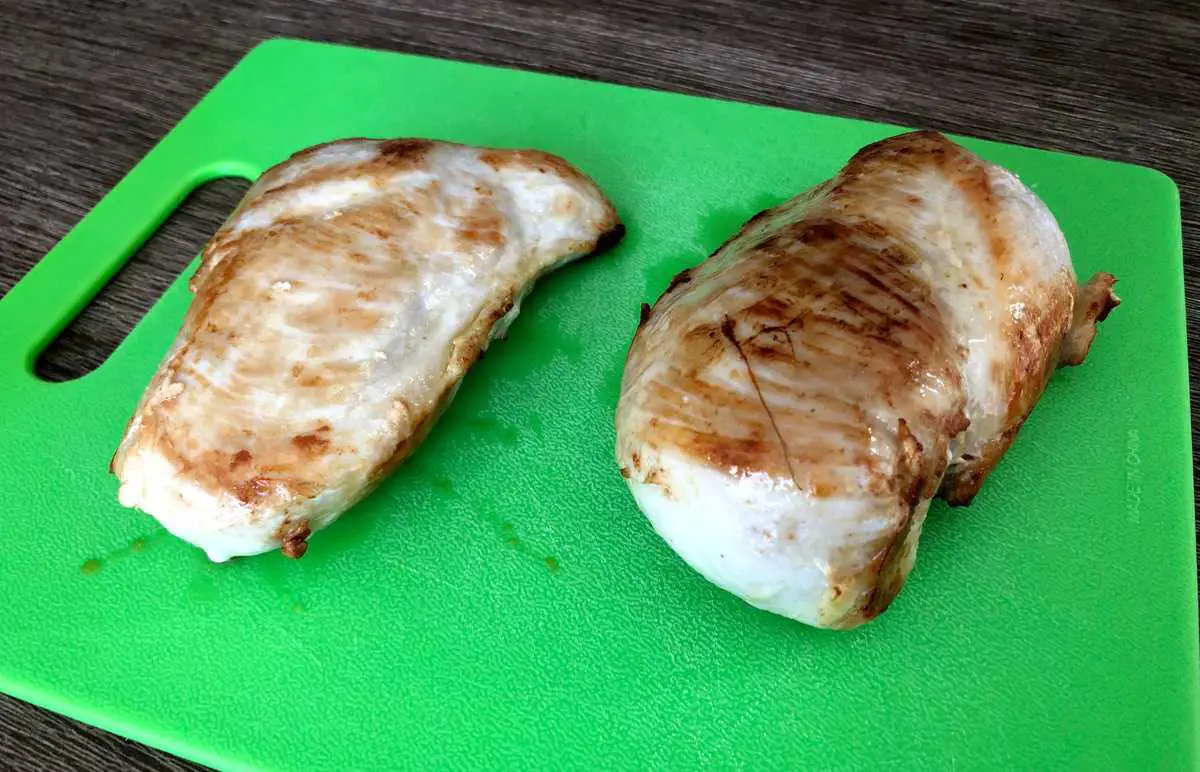 Set aside to rest before slicing.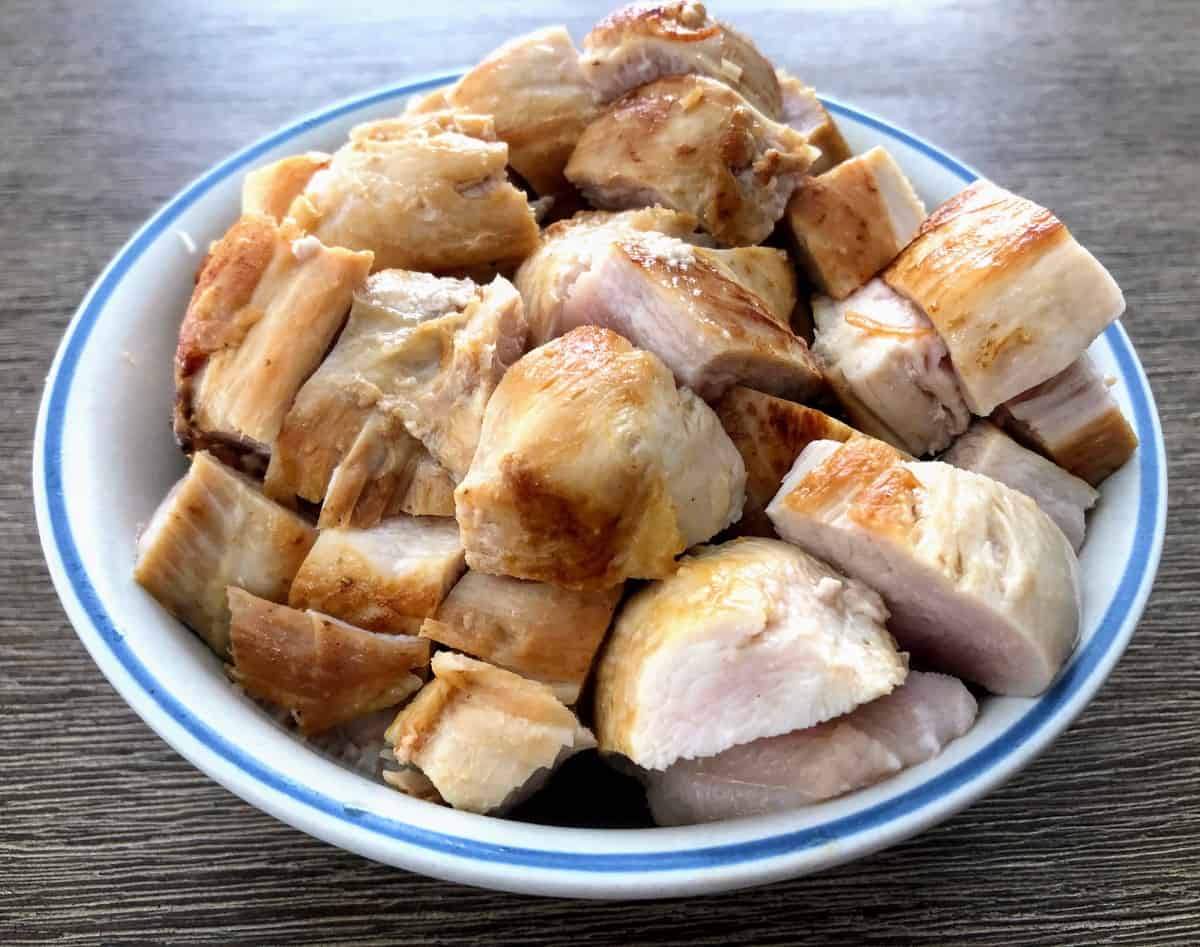 Chicken is fully cooked at an internal temperature of 165 degrees.
how to: make indian-Inspired chicken curry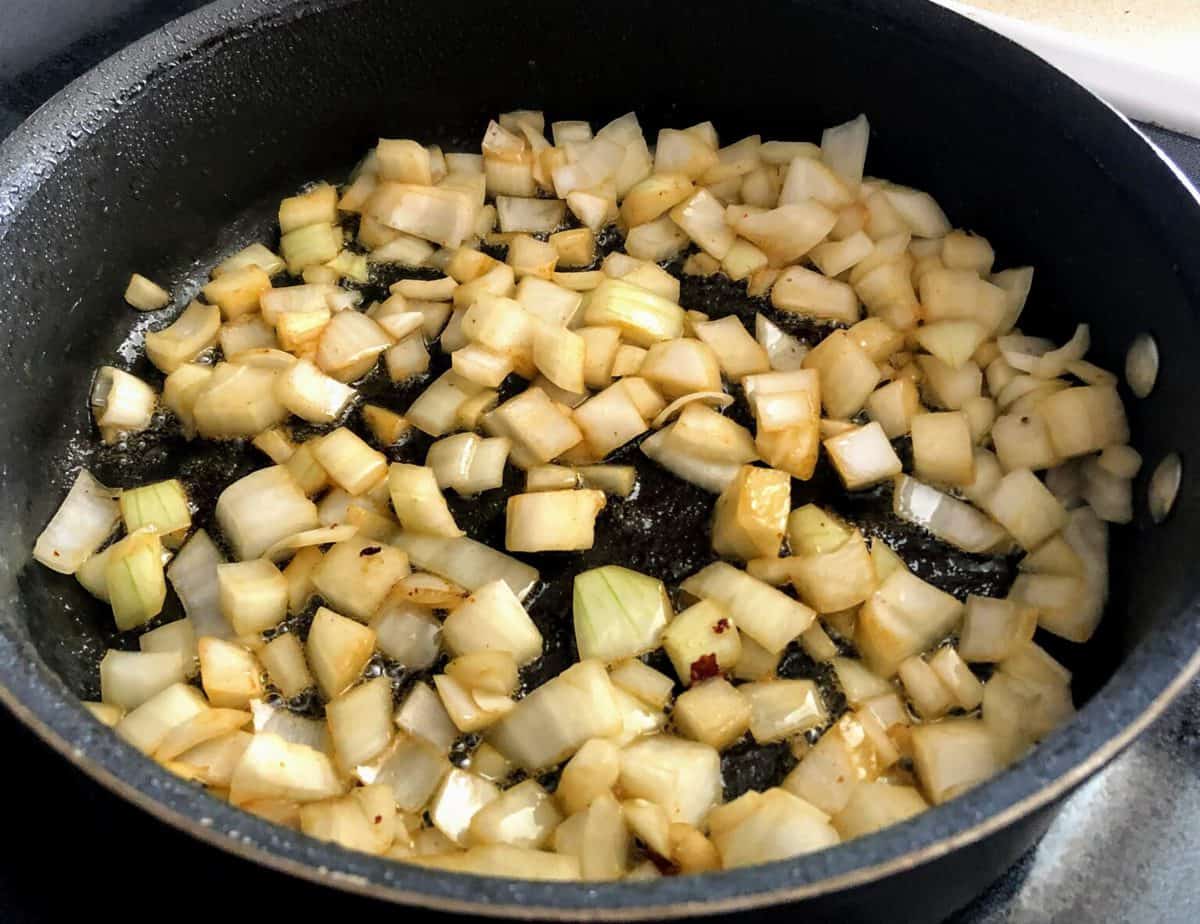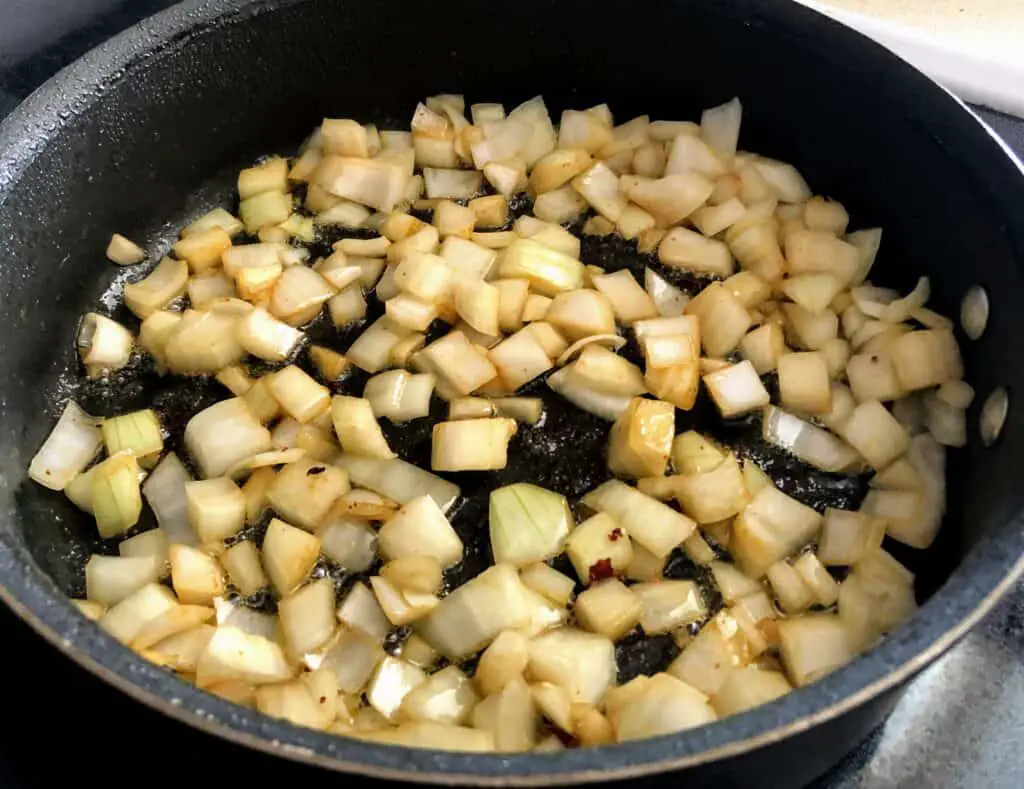 First, caramelize onions with a few of the warm spices, cinnamon, cloves, and cardamom.
Stir and allow to cook down until caramelized, about 30 minutes.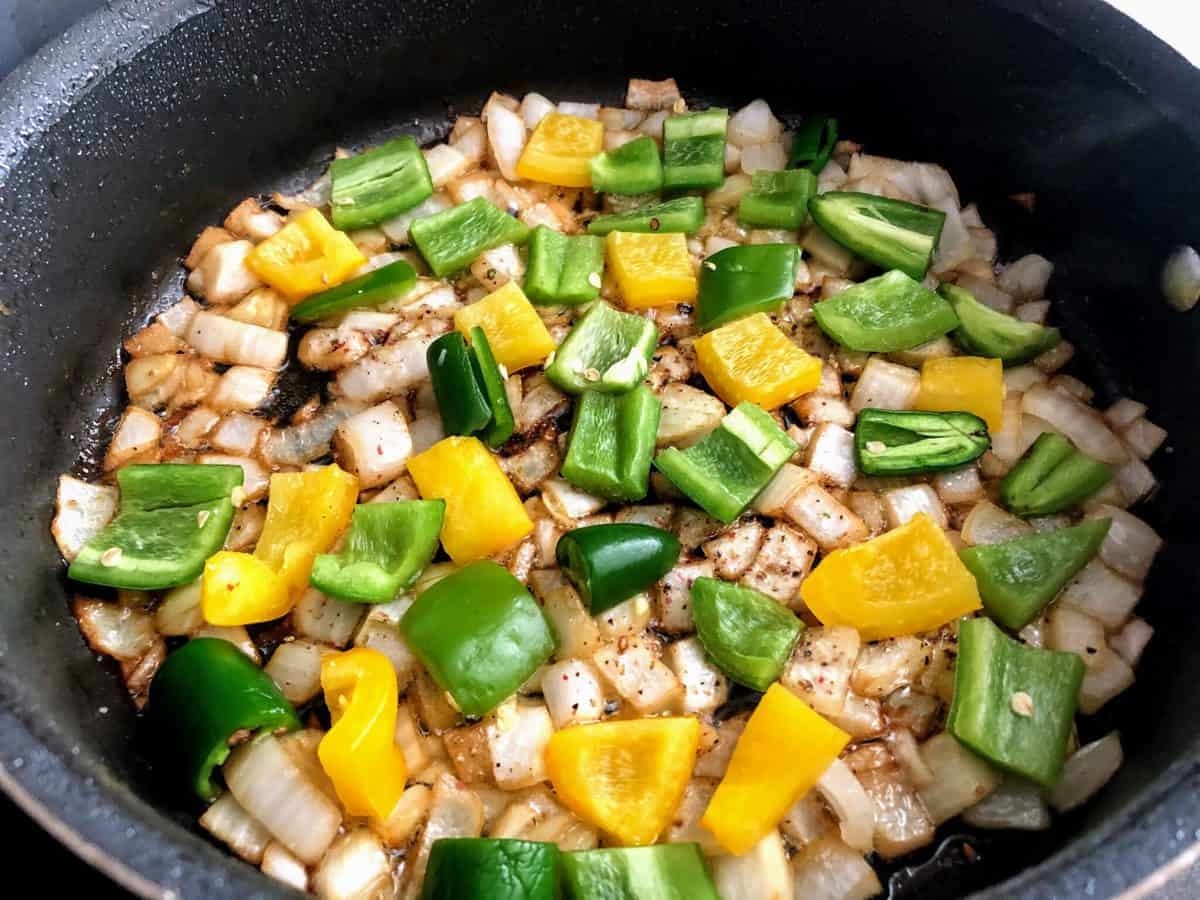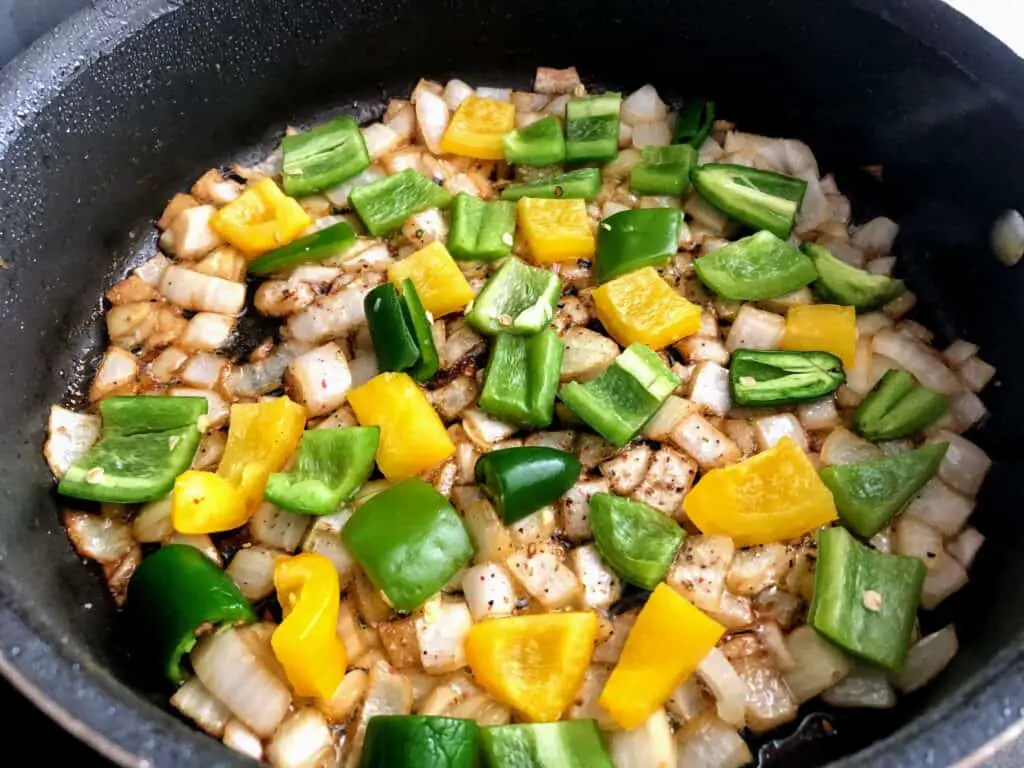 If using peppers, place on top of the onions about halfway through the process.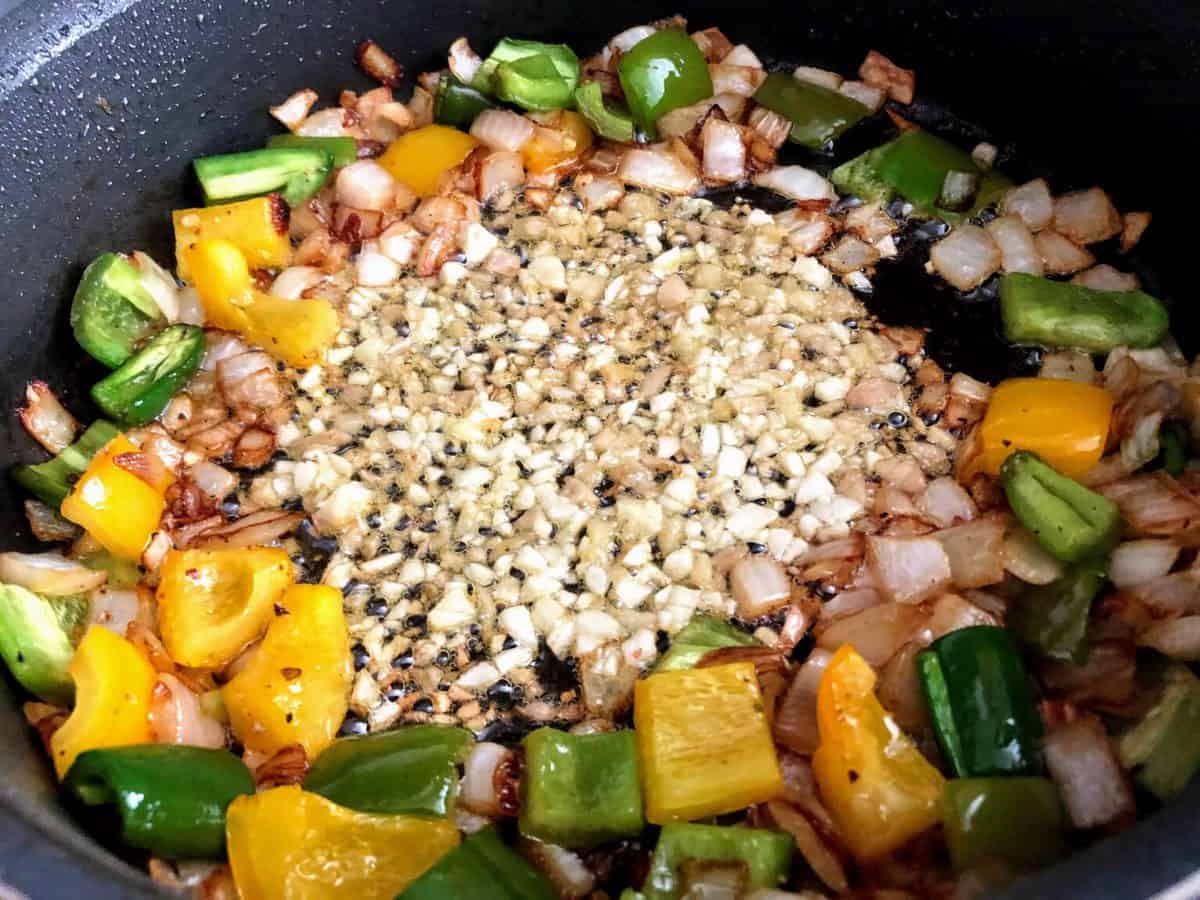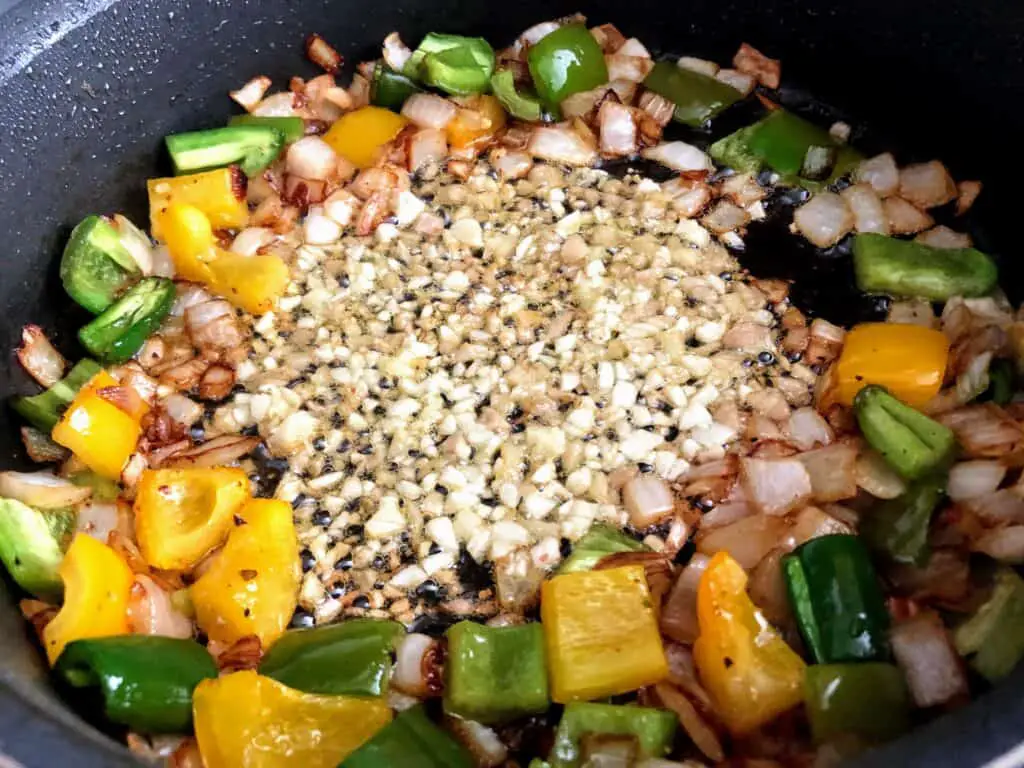 Once the onions are just about finished, add garlic and ginger and continue cooking about 5 minutes.
how to: incorporate indian spices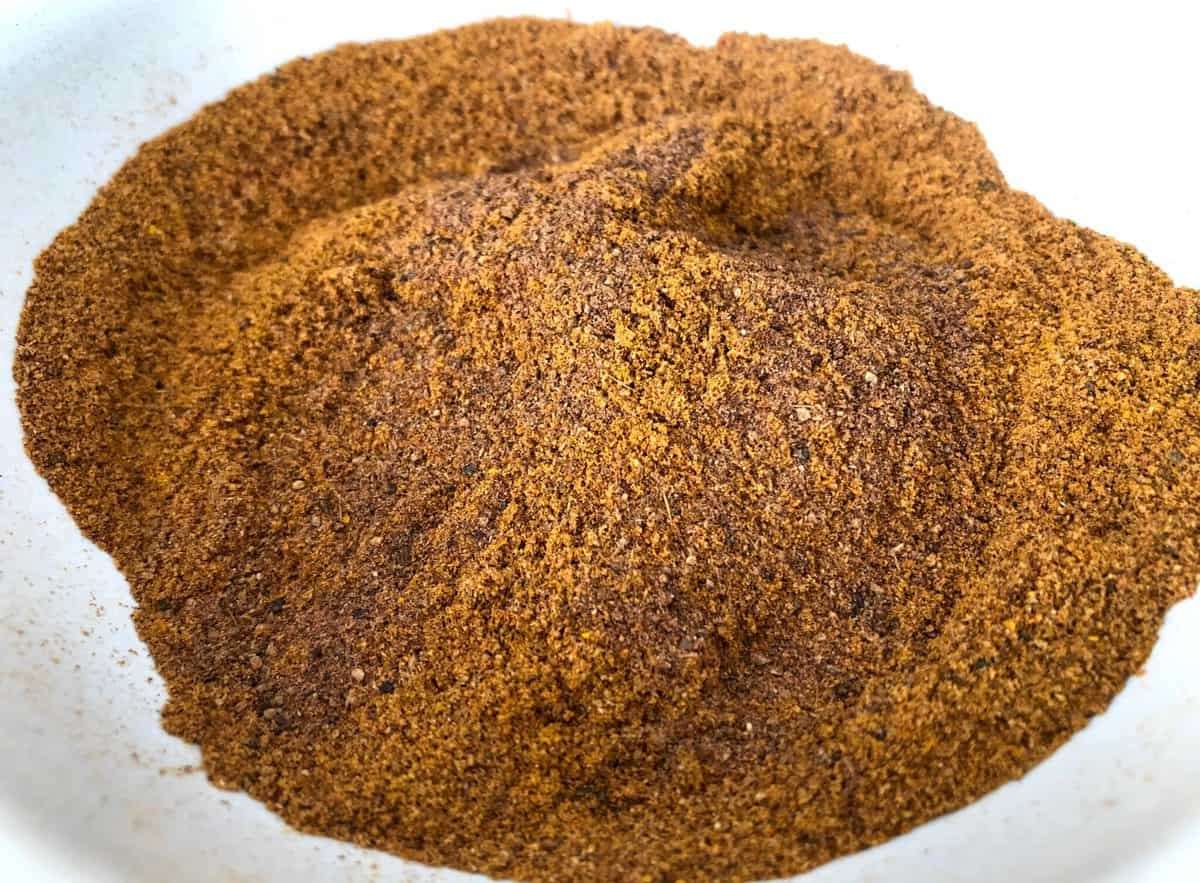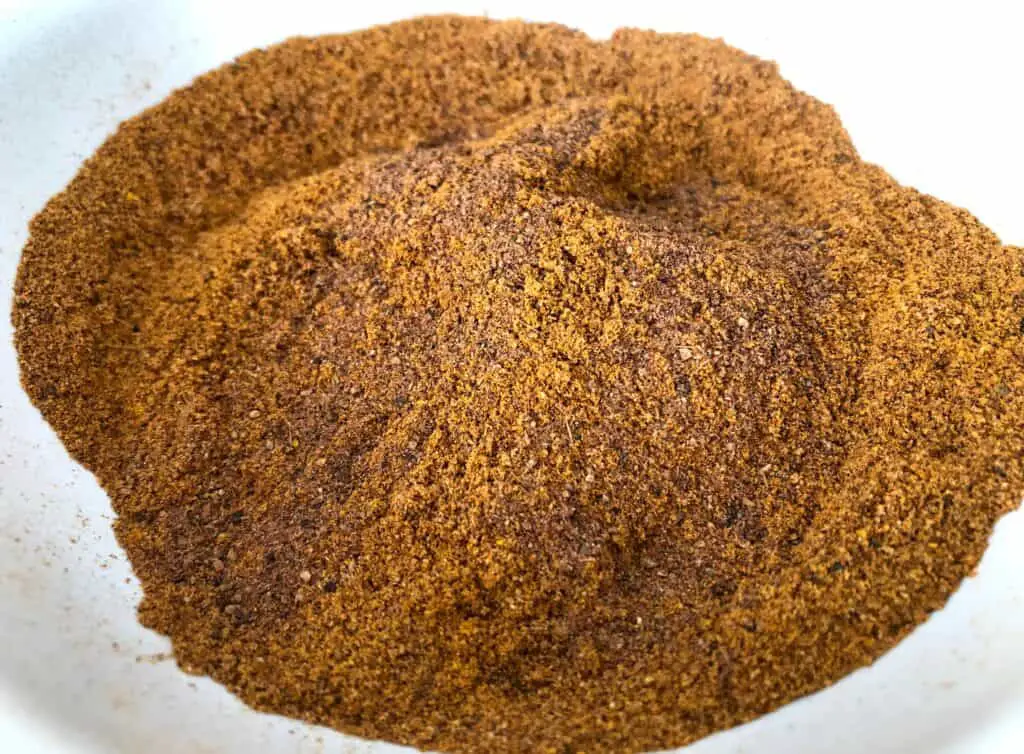 Combine all of the remaining spices into this beautiful spice blend!
It may look like too much, but as long as it is cooked in thoroughly you can avoid any sandy or grainy textures.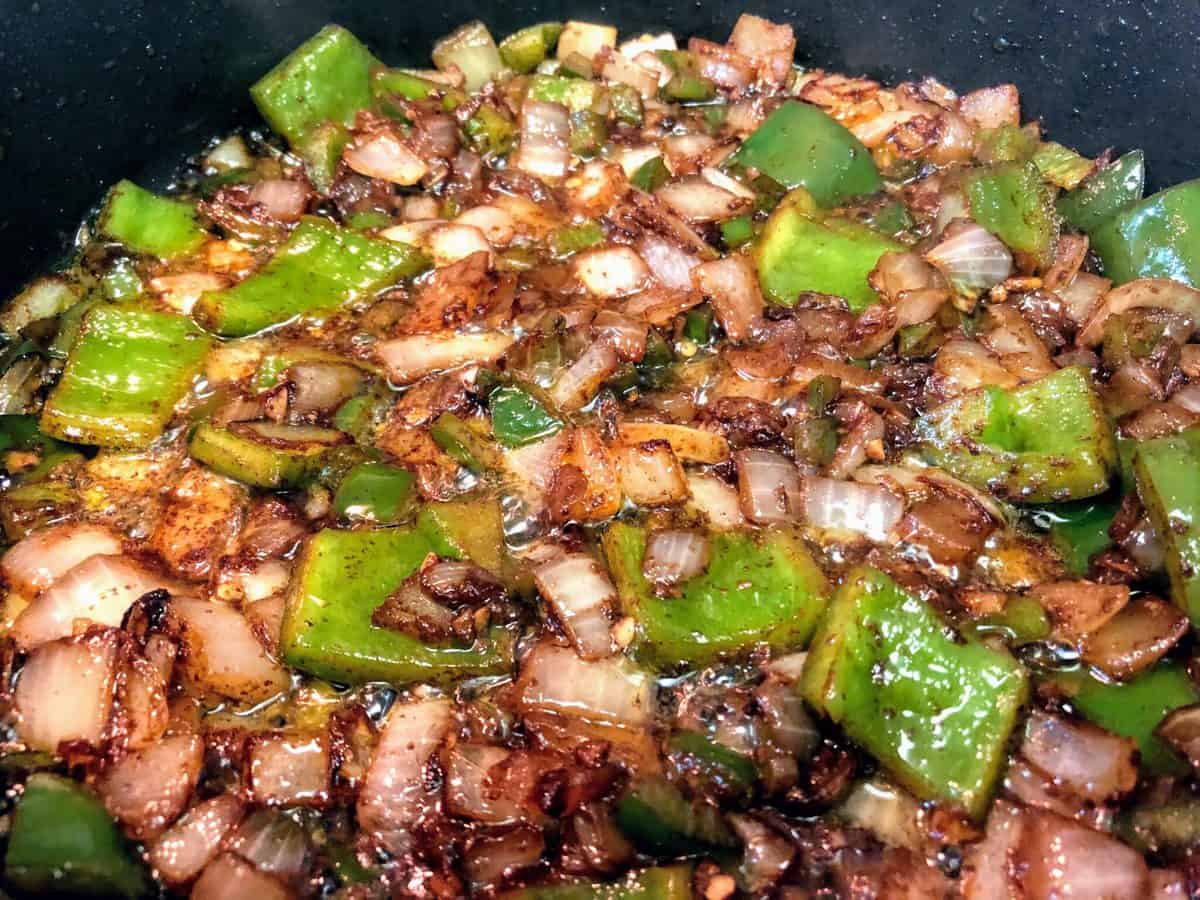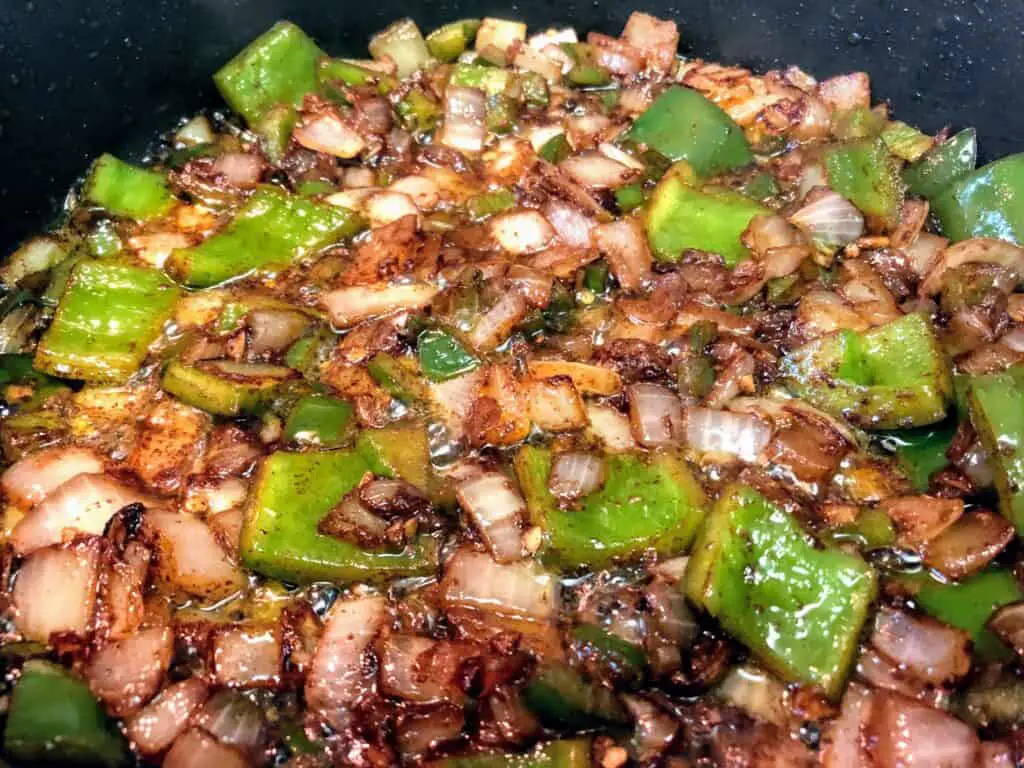 Toss in the spice blend with some olive oil and cook for at least 10 minutes until the spices really cook in. The spices MUST cook before adding tomatoes or you will be left with a curry that's not very creamy.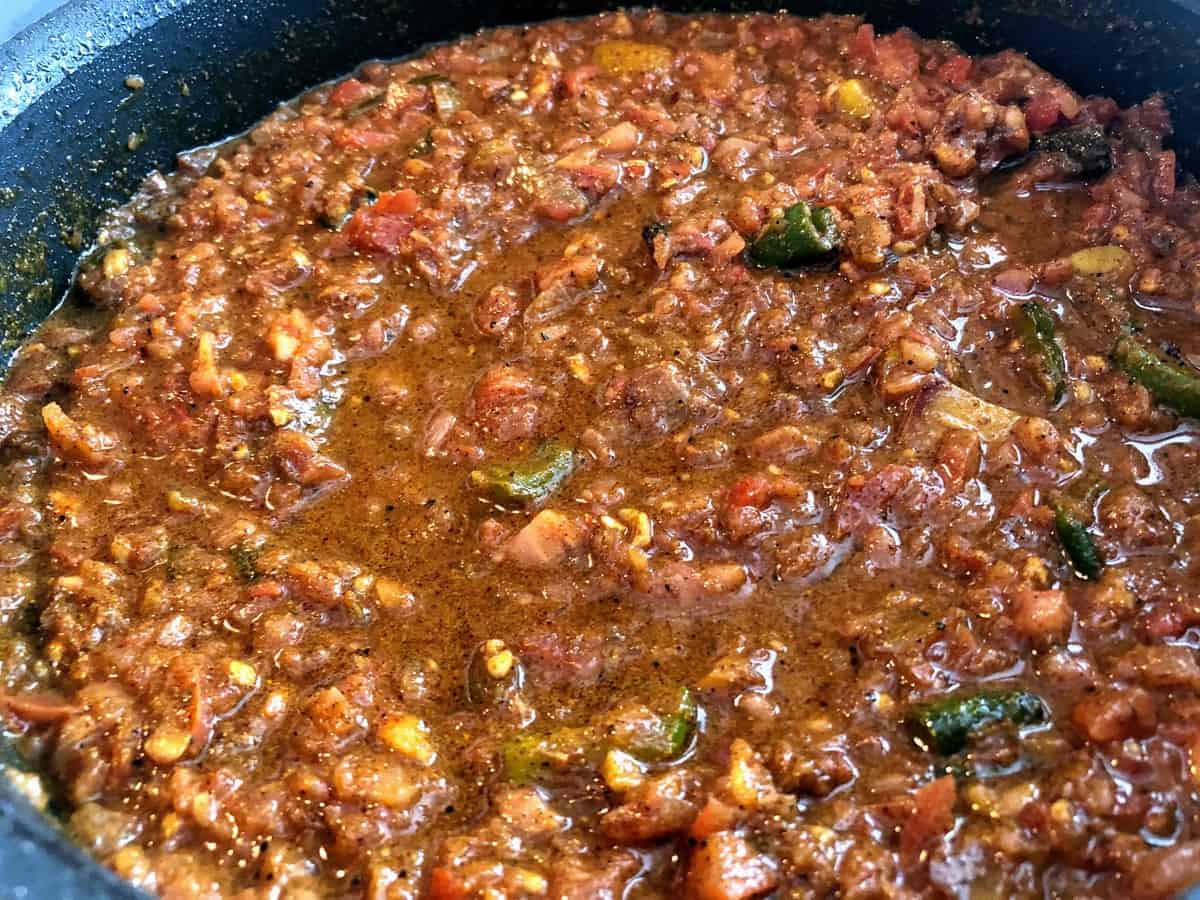 Pour in the pureed tomato and simmer for 30 minutes or until reduced.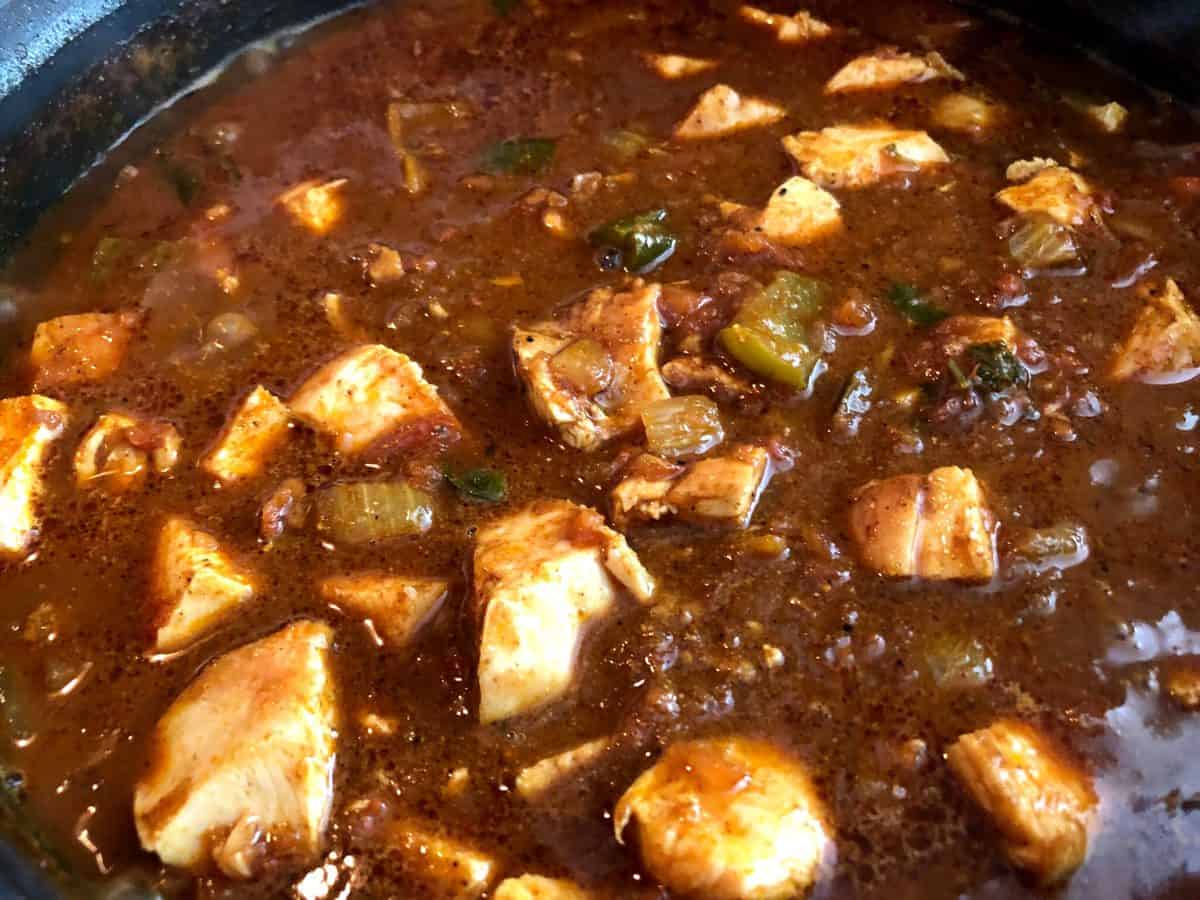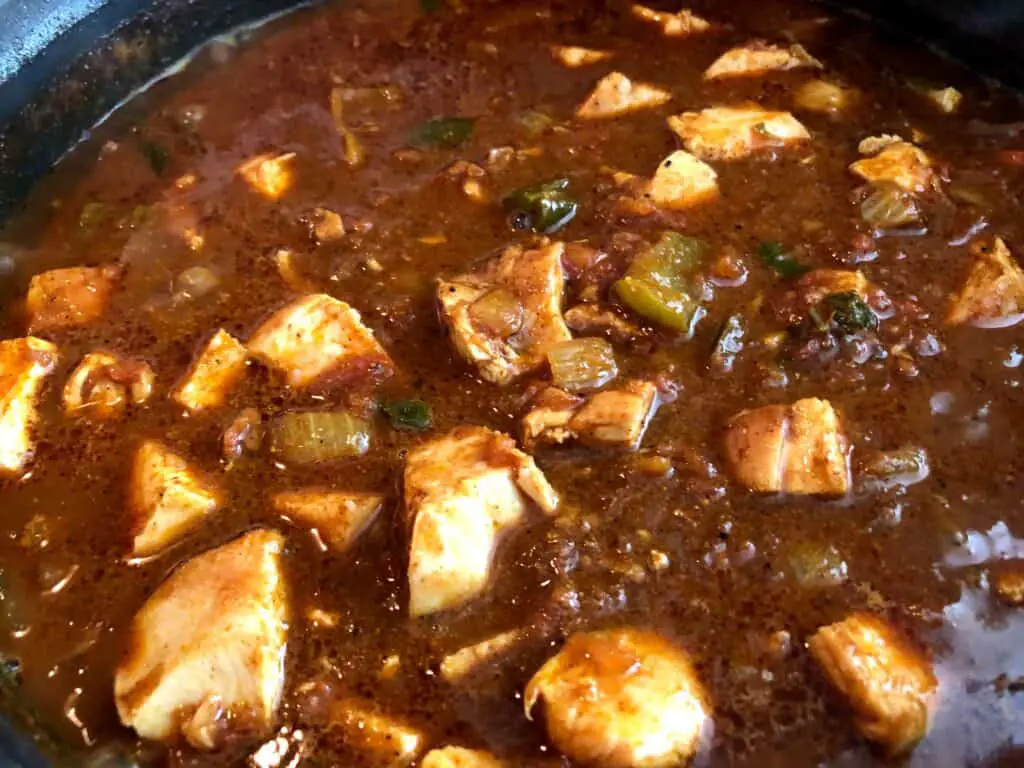 Add in the sliced chicken for about 5 minutes and serve.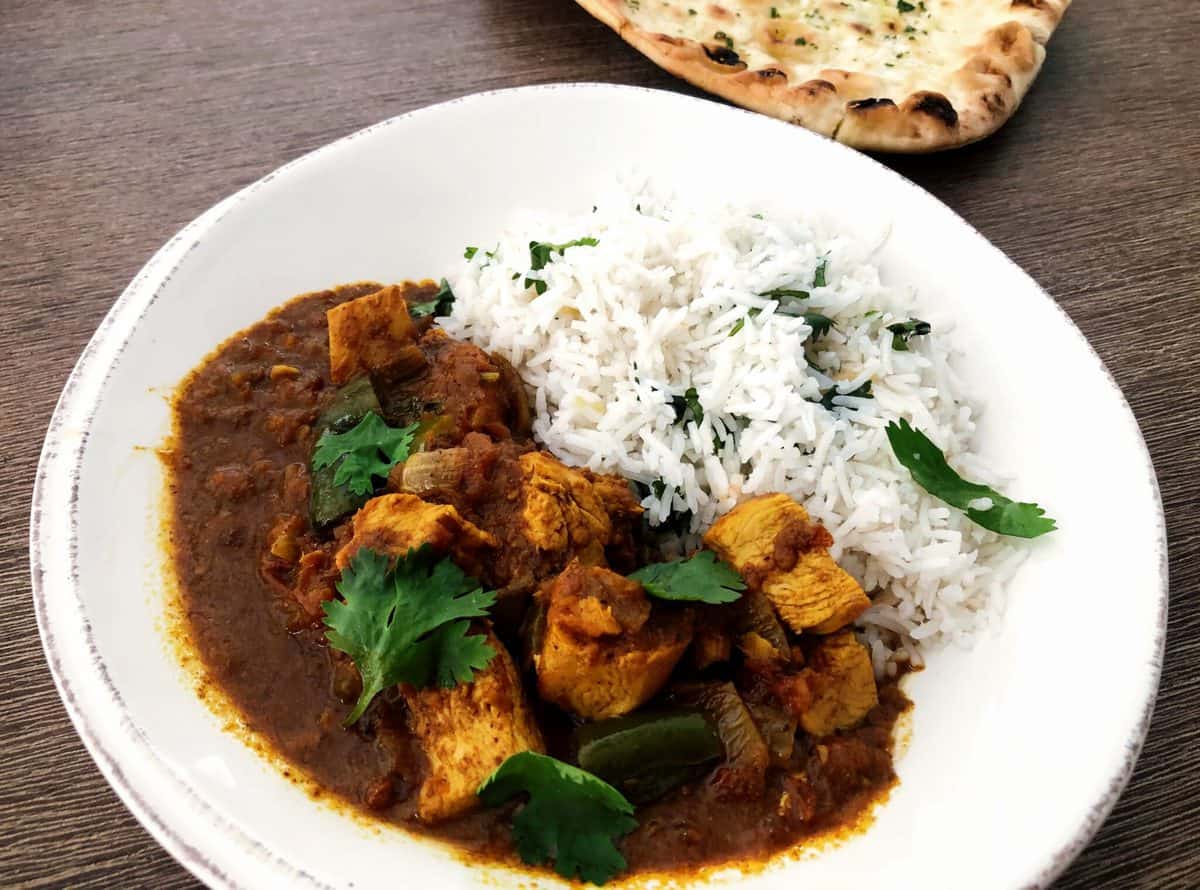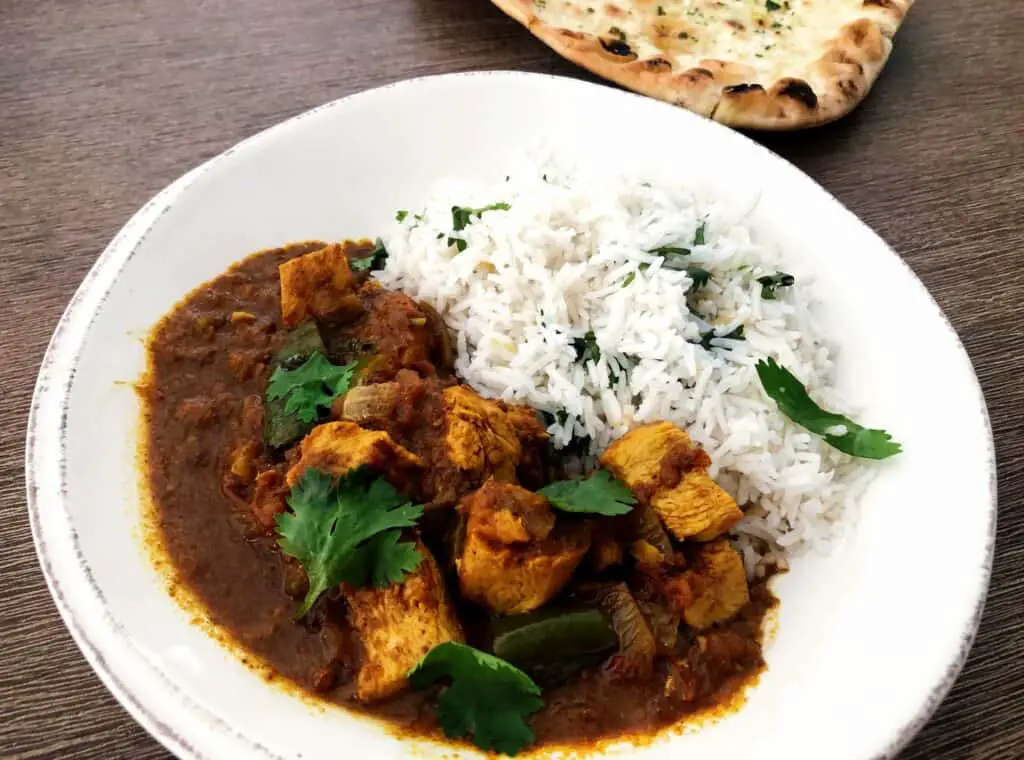 Voila! Garnish with fresh cilantro and serve with basmati rice and naan.
Ingredients Needed
Materials Needed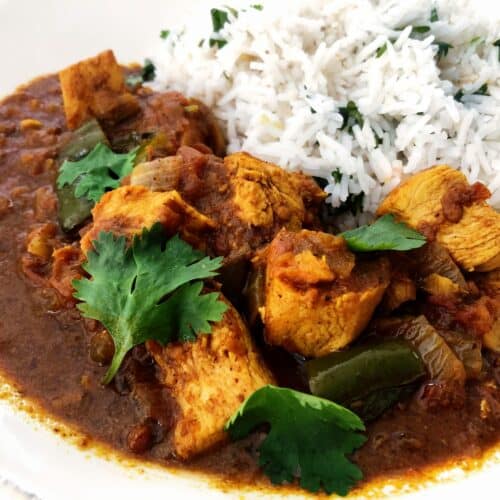 Easy Indian-Inspired Chicken Curry
This Indian-Inspired Chicken Curry is easy enough to make at home and tastes like a restaurant-calibre meal. Impress yourself and your family with this satisfying, flavorful meal!
Print
Pin
Rate
Ingredients
2

chicken breasts

1/2

tsp

salt

2-3

tbsp

olive oil

as needed

1

large white onion

diced

2

tsp

cinnamon

1

tsp

cloves

1

tsp

cardamom

1

cup

various peppers

chopped, optional

4

cloves

garlic

finely diced

3

tbsp

ginger

finely diced

3

tsp

cumin

2

tsp

turmeric

2

tsp

coriander

1

tsp

black pepper

3

large tomatoes

pureed

1/4

cup

cilantro

roughly chopped, to garnish
Instructions
Chicken Breast
Heat olive oil in a pan over medium high heat. Lay the chicken breast flat and cook for 5 minutes undisturbed. Flip and continue cooking 5-6 minutes or until the internal temperature reaches 165 degrees. Remove from pan and rest before slicing.
Curry
In a large pan over medium heat, stir in onions, cinnamon, cloves, and cardamom. Cook until the onions begin to caramelize, about 25-30 minutes.

After 15 minutes, add peppers, if using. Add garlic and ginger for the last 5 minutes.

Stir and slowly incorporate cumin, turmeric, coriander, and black pepper. Add a splash of olive oil and cook the spices for 10 minutes, stirring occasionally to prevent burning.

Pour in tomatoes and simmer for 30 minutes, or until the liquid reduces. Stir in sliced chicken breast, garnish with cilantro, and remove from heat. Serve with basmati rice and garlic naan.
Pin me!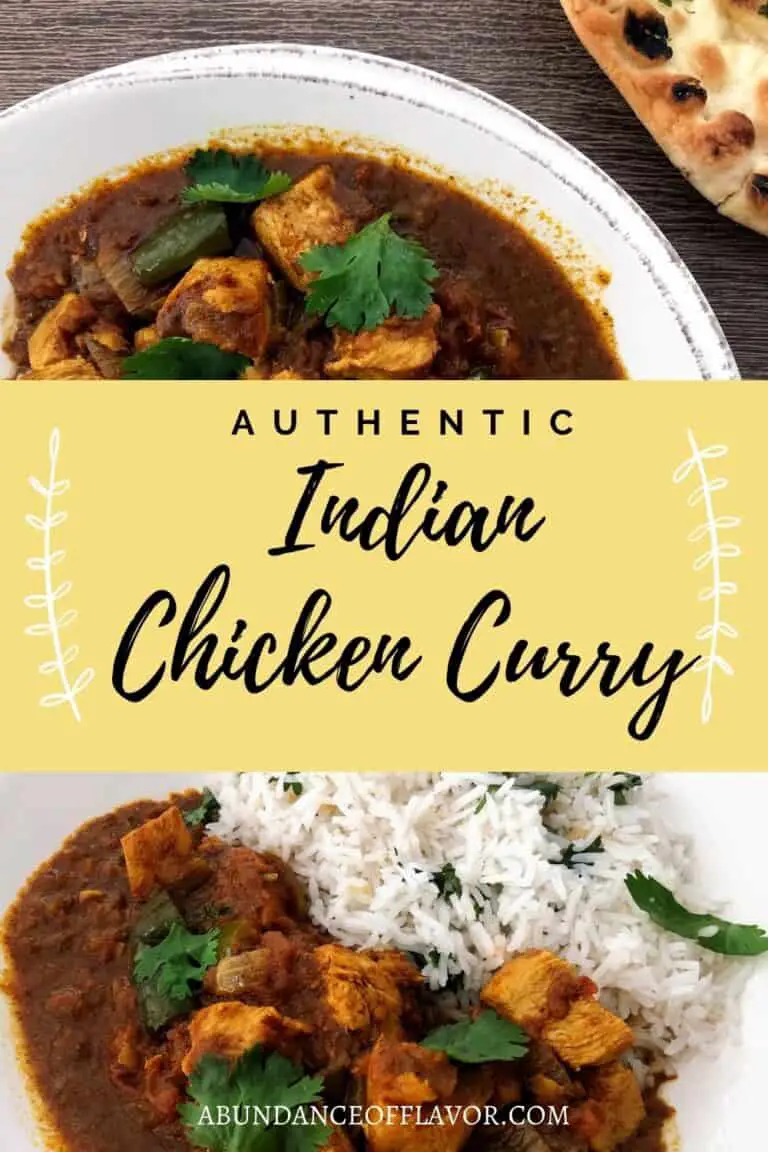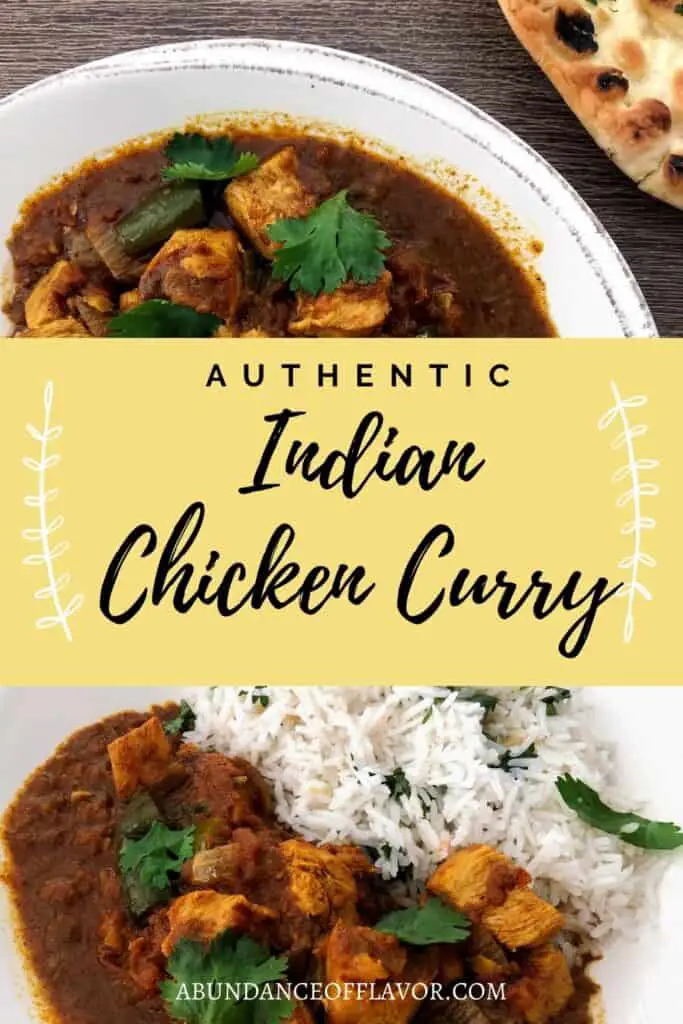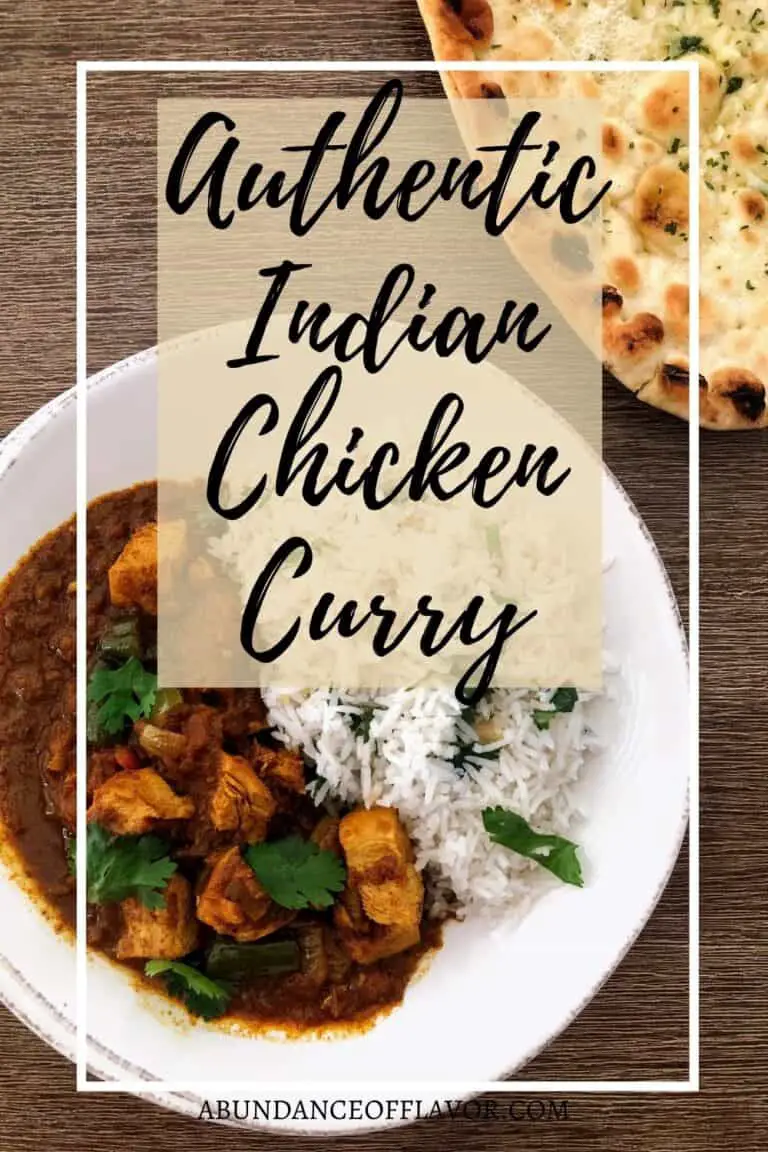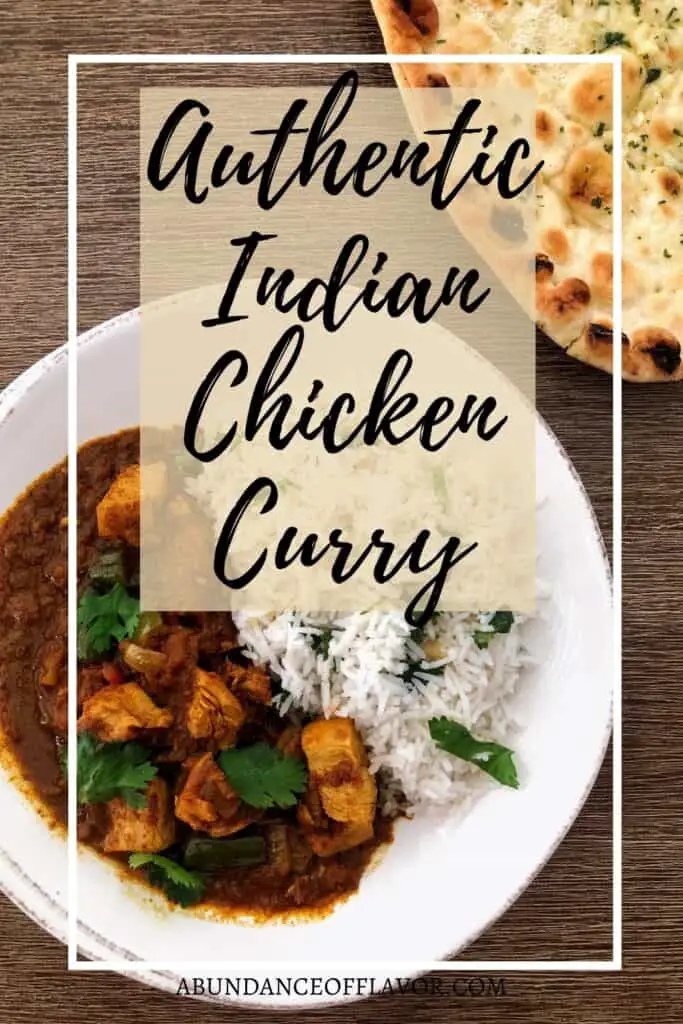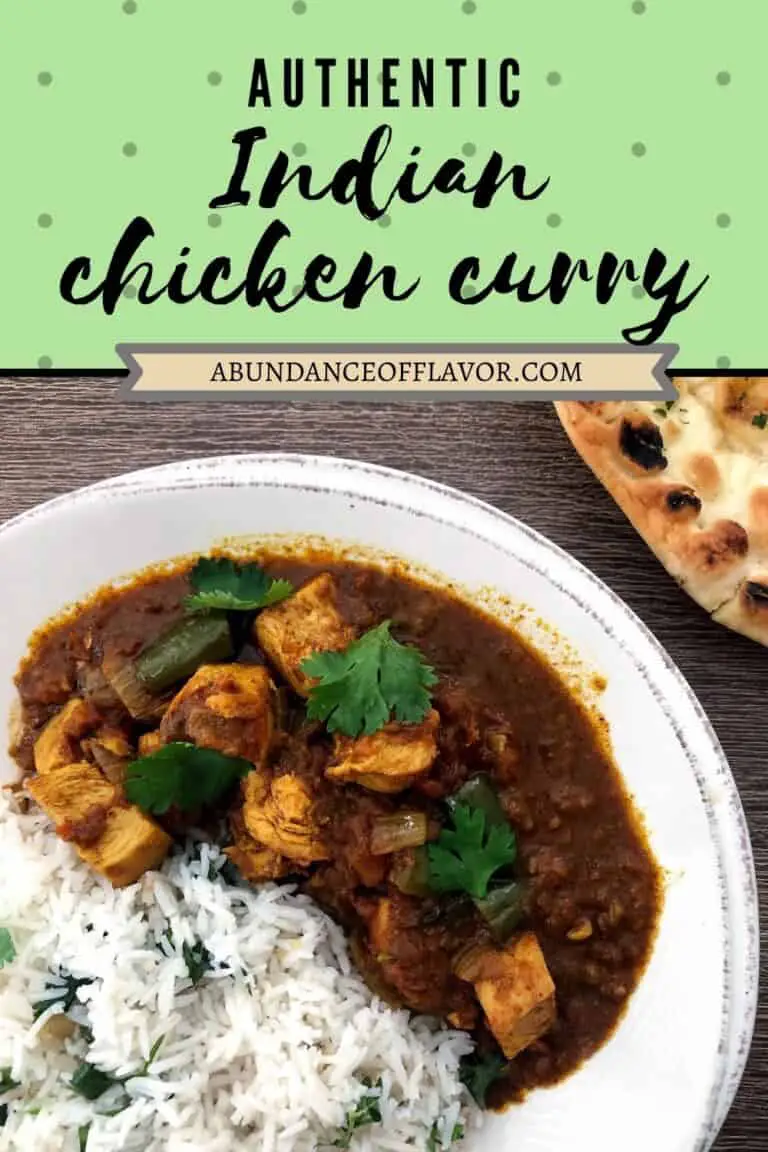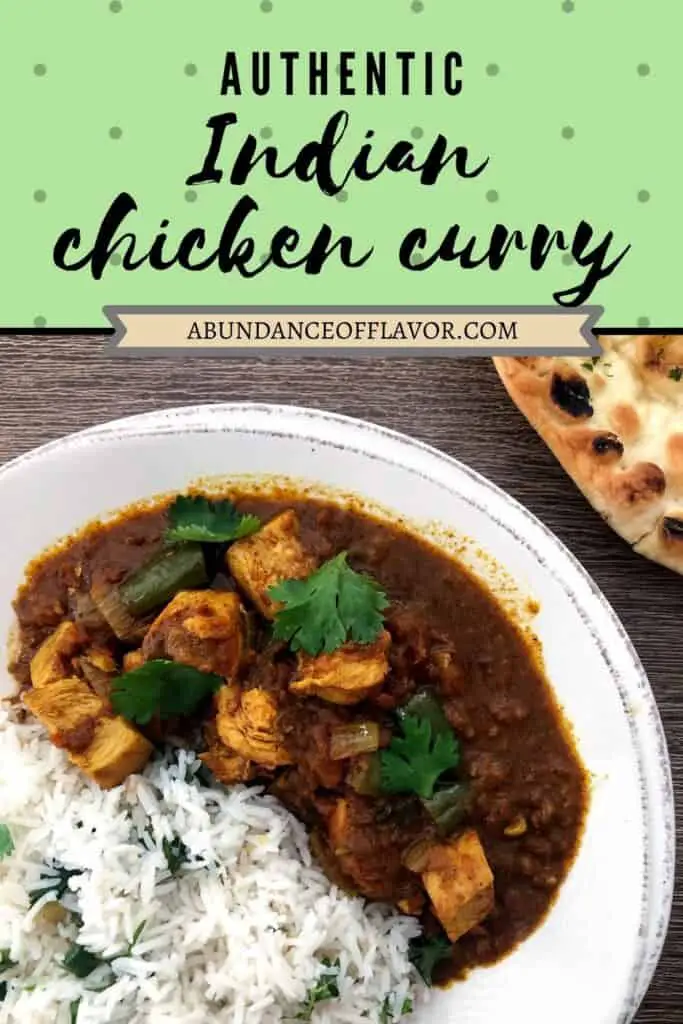 What are some of your other favorite Indian dishes? Share in the comments below! Tikka Masala is another favorite of mine!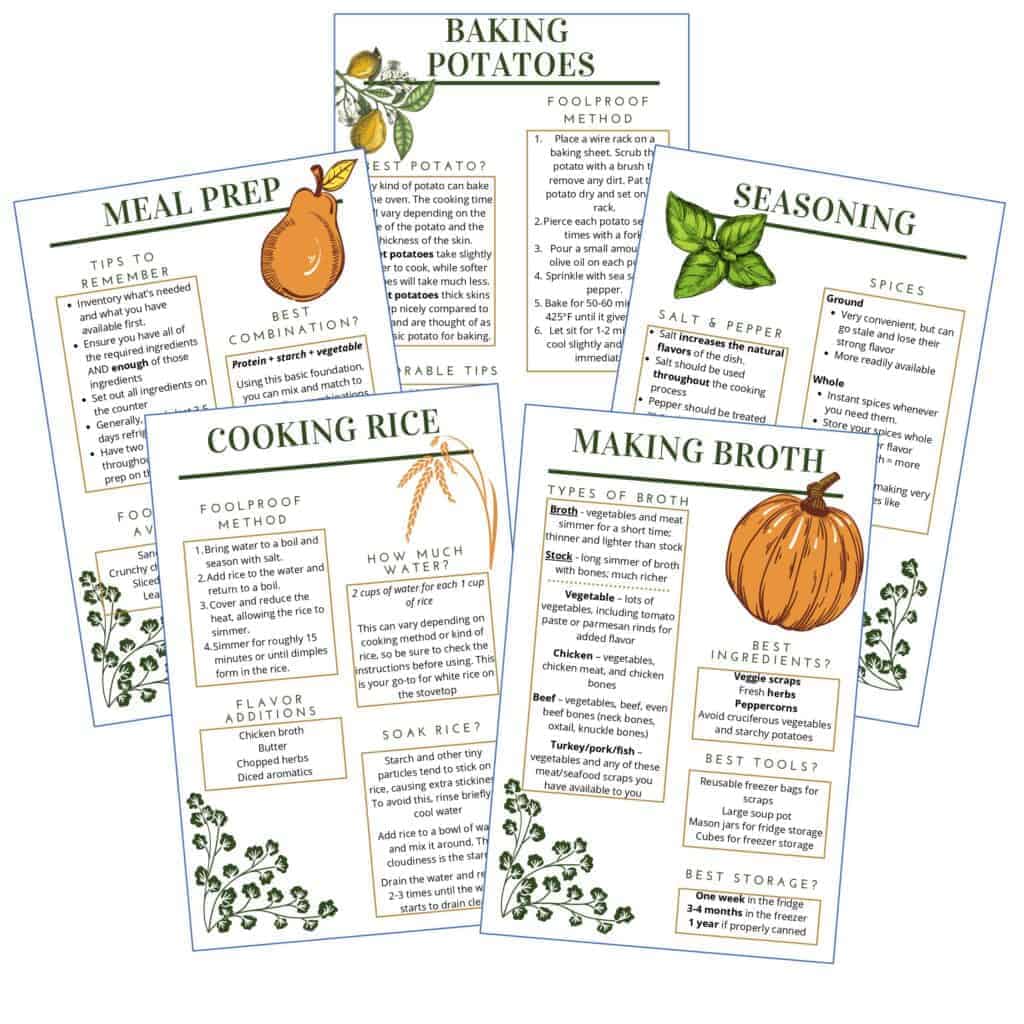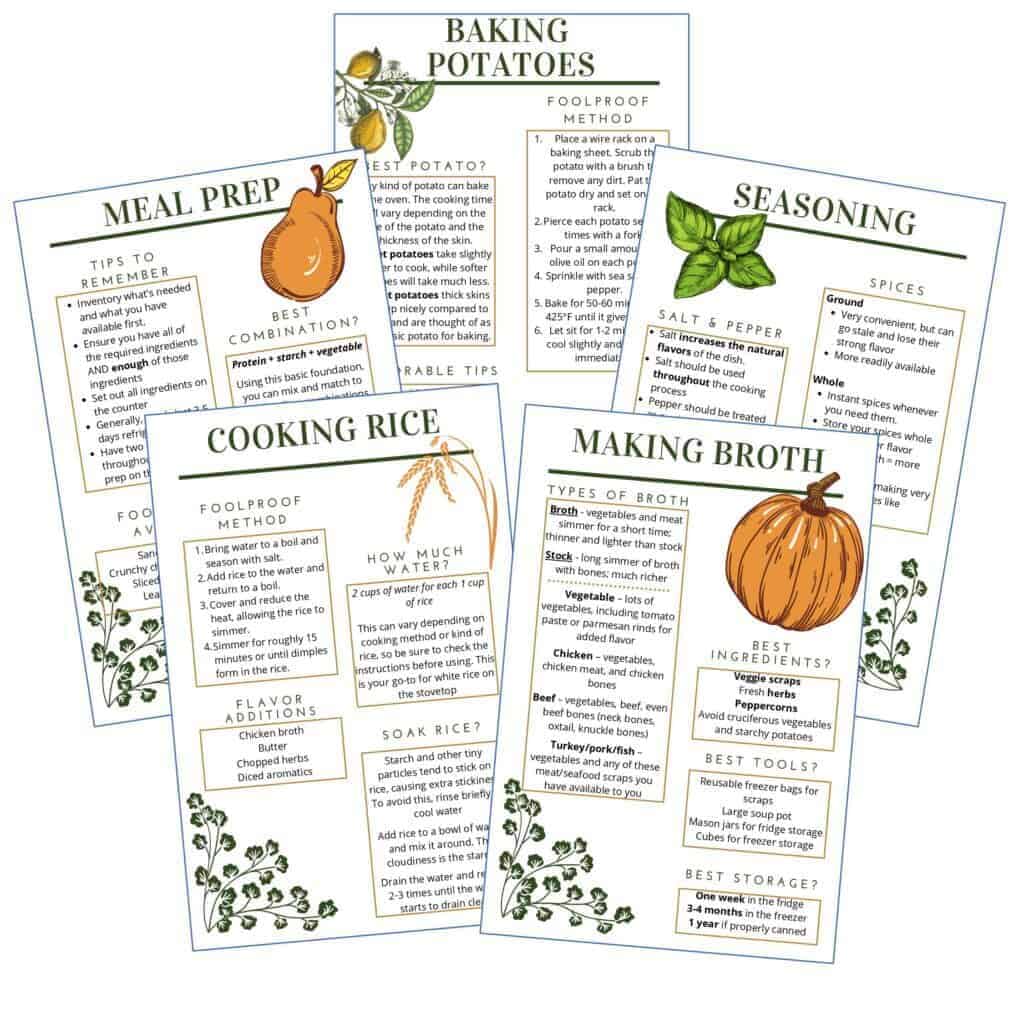 Get your $1 worksheets today!
Related Posts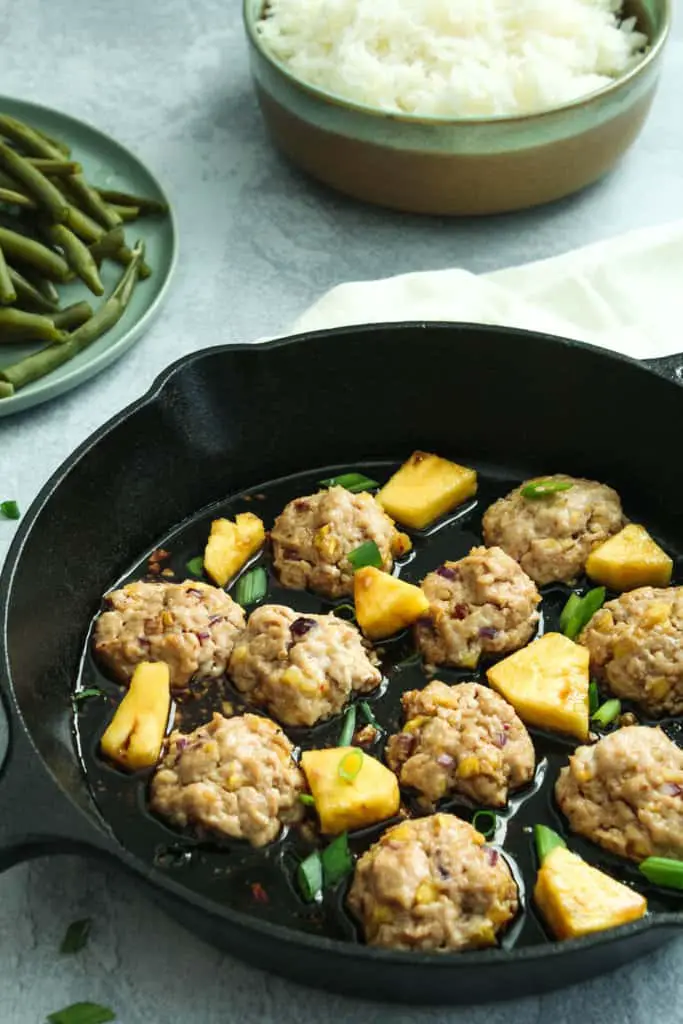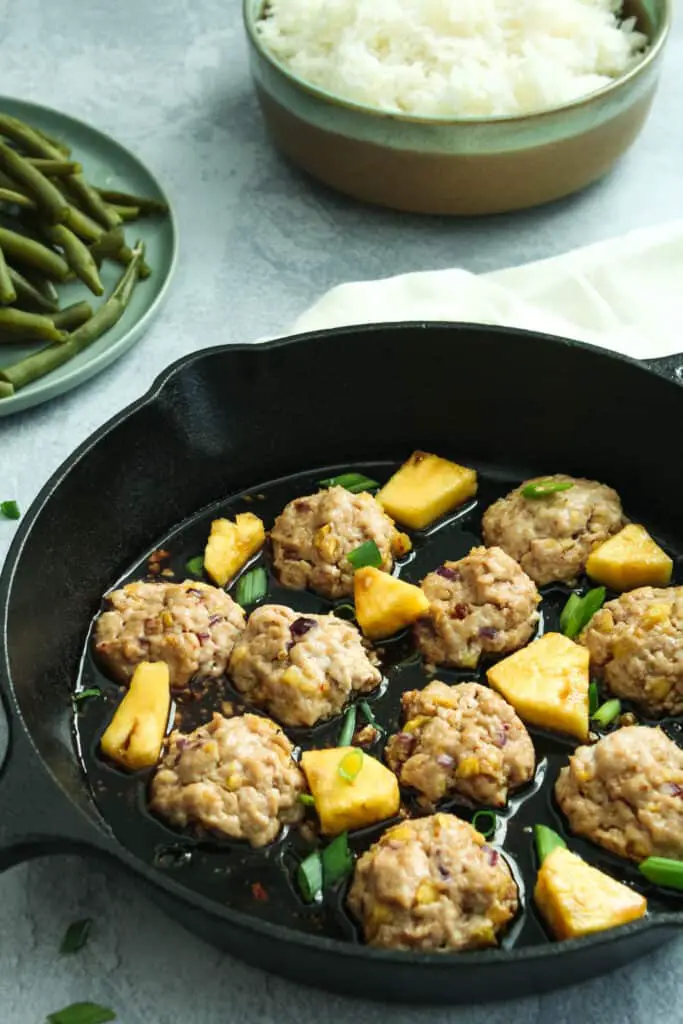 Pineapple Teriyaki Chicken Meatballs are nutritious, full of incredible flavor, and come together in minutes.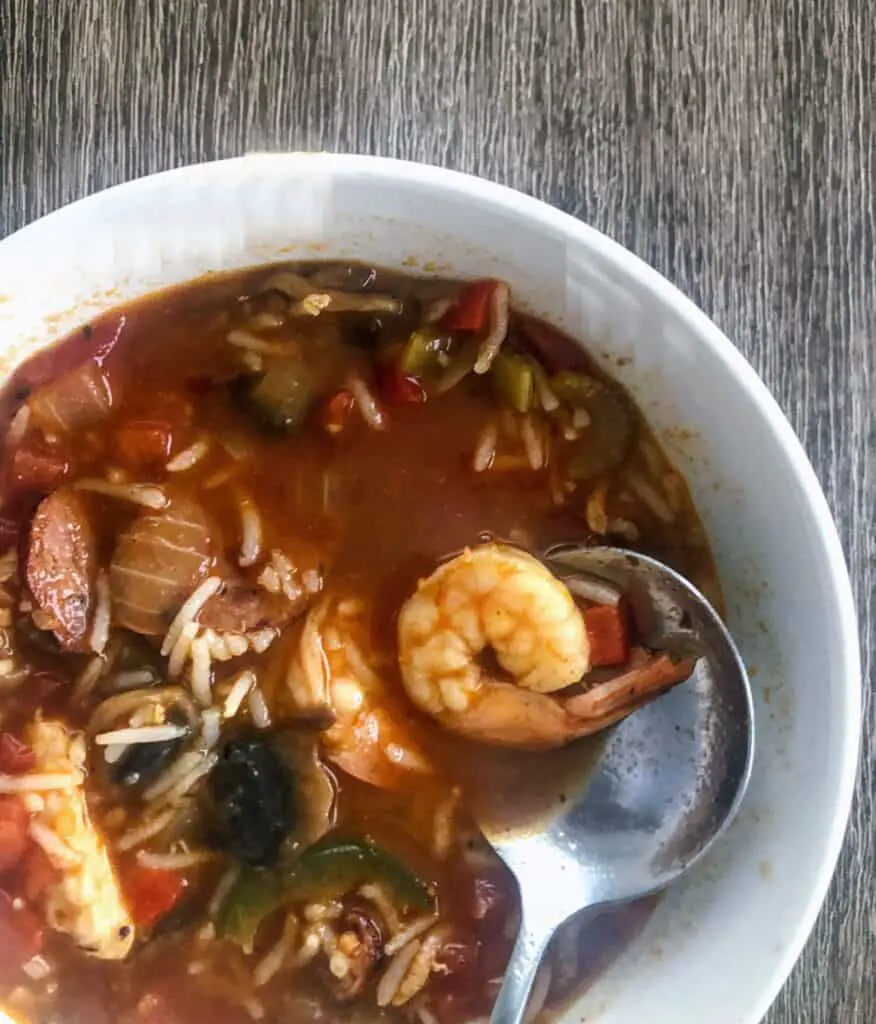 This easy New Orleans gumbo is jampacked with chicken, shrimp, and sausage in a tomato based sauce. A hefty soup that will have your tastebuds …