Don't let your fear of cooking rice keep you from enjoying so many delicious meals! Rice can be a challenging dish to cook properly. If too much water is used, it's gummy. If not enough water is used, it's firm and burnt to the bottom. Let's put all your fears to rest and discover the foolproof way of cooking perfect rice every time.
This post is part of our Basic Cooking Skills series. Each week we will be doing a deep-dive into one basic cooking skill and a brand new recipe to accompany it to practice that newfound skill. Check back throughout the series for updates and new posts.
---
Please note this post contains affiliate links, which means I receive a small commission, at no extra cost to you, if you make a purchase using the links. Please see my disclosure for more details.
---
I LOVE rice and, as you can tell, am always incorporating into our meals.
It is too delicious of a food to ignore! Rice can be utilized in practically any cuisine and can be used in Vegetable Stir Fry, Crockpot Cajun Chicken, Chicken Curry, New Orleans Gumbo, Greek Lemon Chicken Soup, as a side for Sheet Pan Chicken Fajitas, or stand on its own as Crispy Persian Rice.
Learning how to confidently cook rice will shape your meals forevermore.
Let's jump right in. There's no time to waste!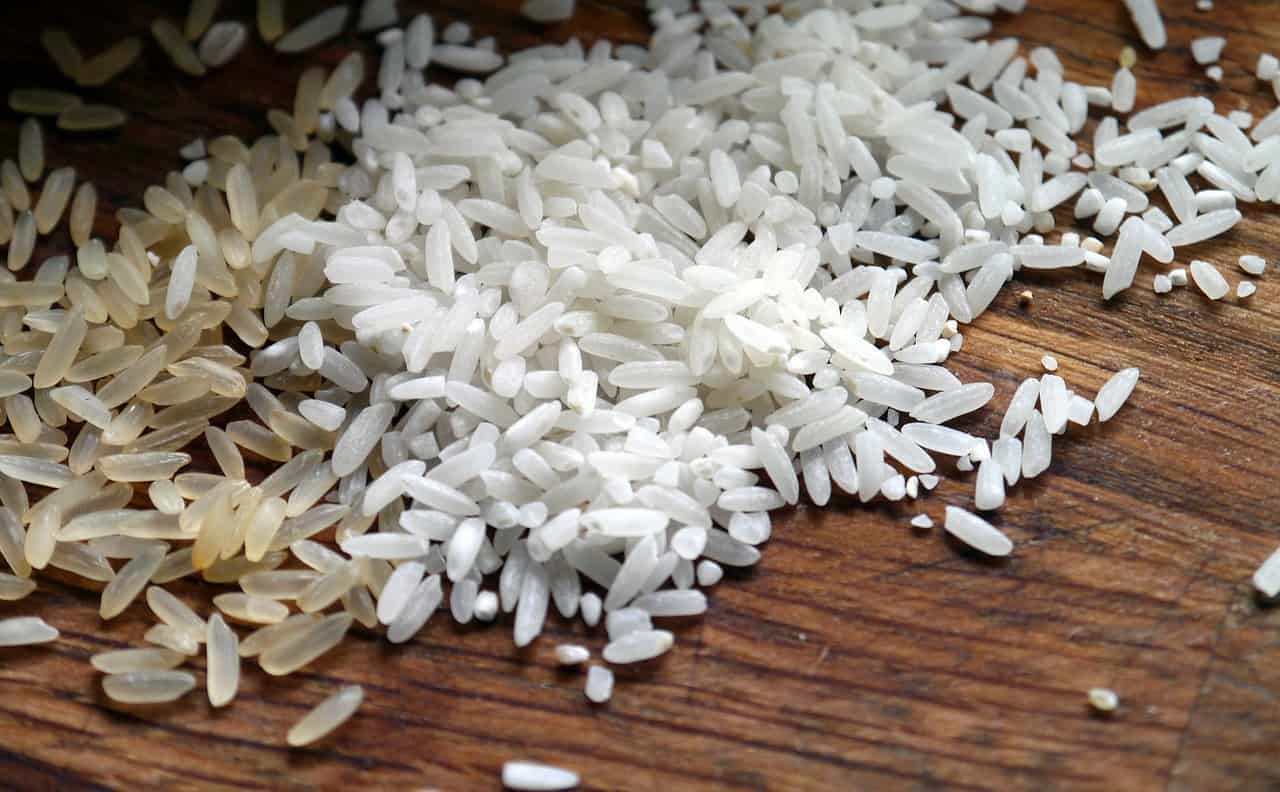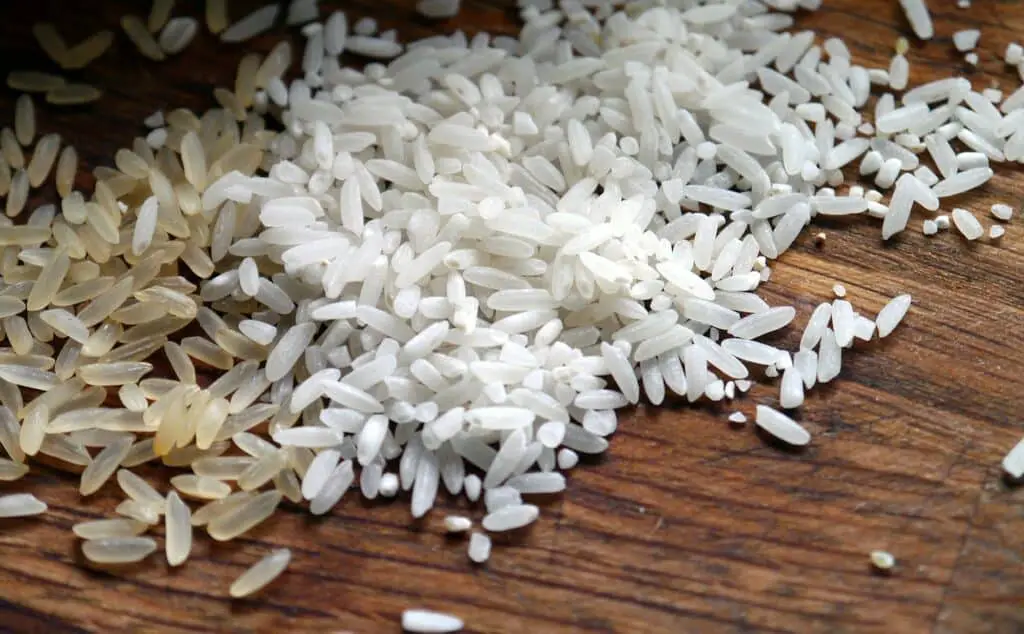 How to: Cook Rice Flawlessly
Bring water to a boil and season with salt. 
Add rice to the water and return to a boil.
Cover and reduce the heat, allowing the rice to simmer.
Simmer for roughly 15 minutes or until dimples form in the rice.
Cooking Rice Guide
Materials needed
Optional Methods
Water to Rice Ratio
The gold standard for the water to rice ratio is 2:1. 
2 cups of water for each 1 cup of rice
This can vary depending on cooking method or kind of rice, so be sure to check the instructions before using. However, this is your go-to for white rice on the stovetop
Soak or Not to Soak
Starch and other tiny particles tend to stick on rice. They may not seem like much, but these starches can cause the rice to be extra sticky.
To avoid this, the rice grains just need a quick soak in cool water.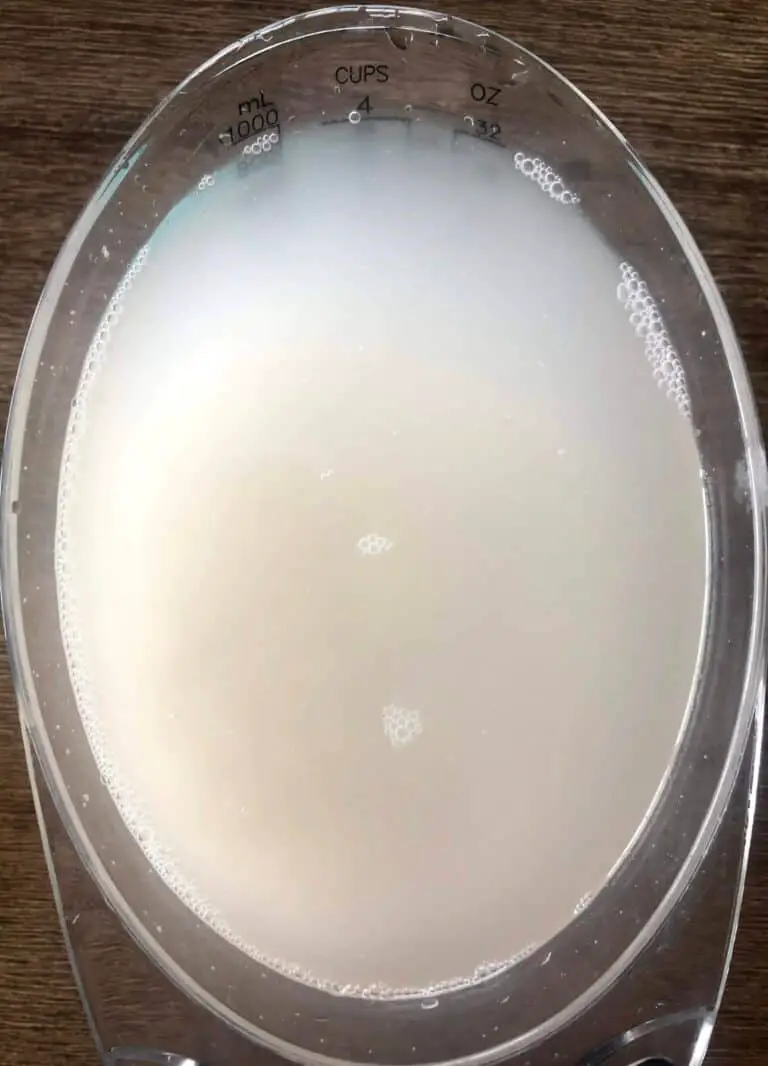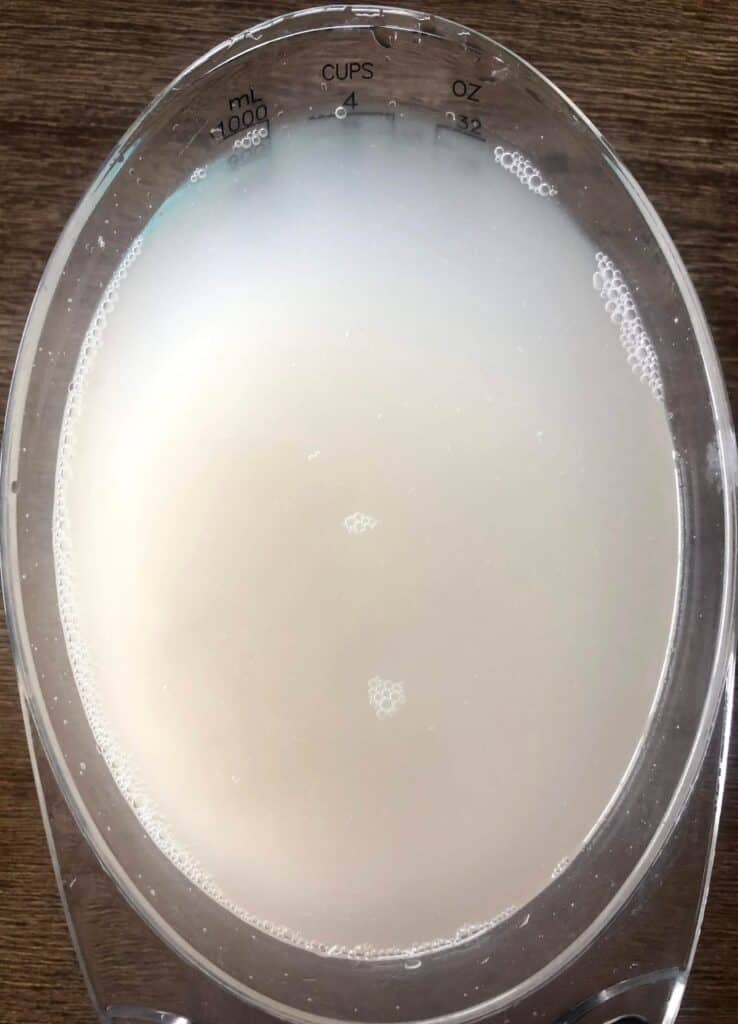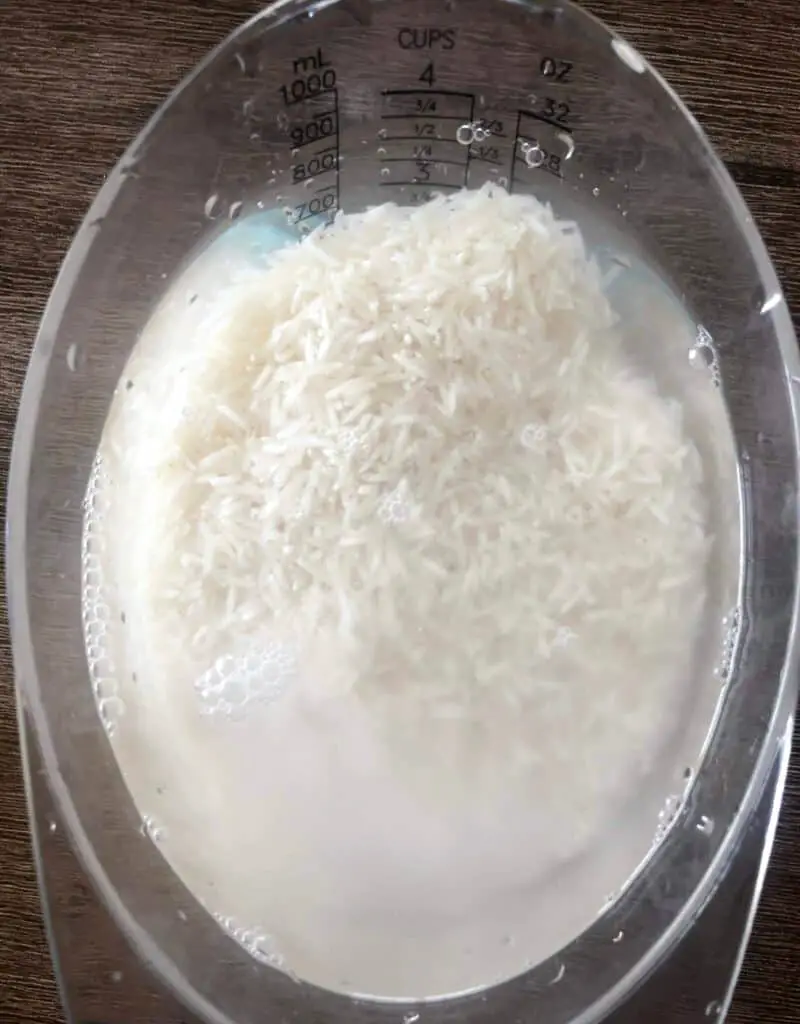 Add your rice to water in a bowl and swirl it around. You should notice the water getting cloudy — this is the starch!
Drain the water and repeat 2 or 3 times until the water starts to drain clear.
This process only takes a few minutes but can have a lasting effect on your dish!
Adding Lots of Flavor
An easy trick for extra flavor is swapping out some of the water for chicken broth or vegetable broth. Homemade chicken broth is even more flavorful than store-bought so I always opt for that if I have the choice.
Butter is commonly melted into rice for increased flavor and can be stirred in before cooking or after.
Add chopped herbs and diced aromatics (garlic, ginger, etc.) in with the rice for added savoriness and unique flavors.
My favorite combination is cilantro and ginger as a side for Indian Curry!
Stovetop rice used to be my go-to method when preparing rice, but the Instant Pot has taken the #1 spot now!
I've never owned a rice cooker so I can't speak to those, but Instant Pot rice is so effortless and hands-off. I get picture-perfect rice every time without fail and don't have to hover around the stove like I would with stovetop rice.
I cover in detail in a nothe rpost how to make perfect instant pot rice so be sure to check it out and get all your questions answered!
Implement your new skill
Coming up next Thursday is a yummy rice recipe that will allow you to try out your new knowledge. Be sure to keep an eye out!
Pin Me!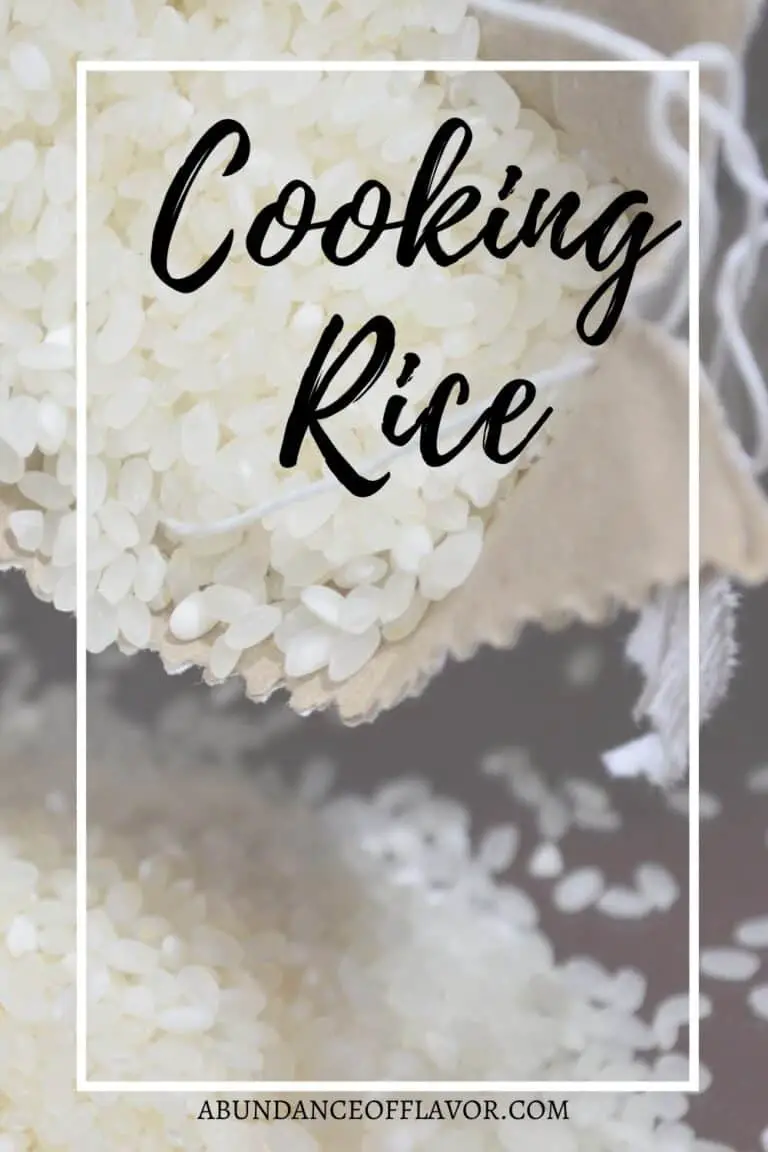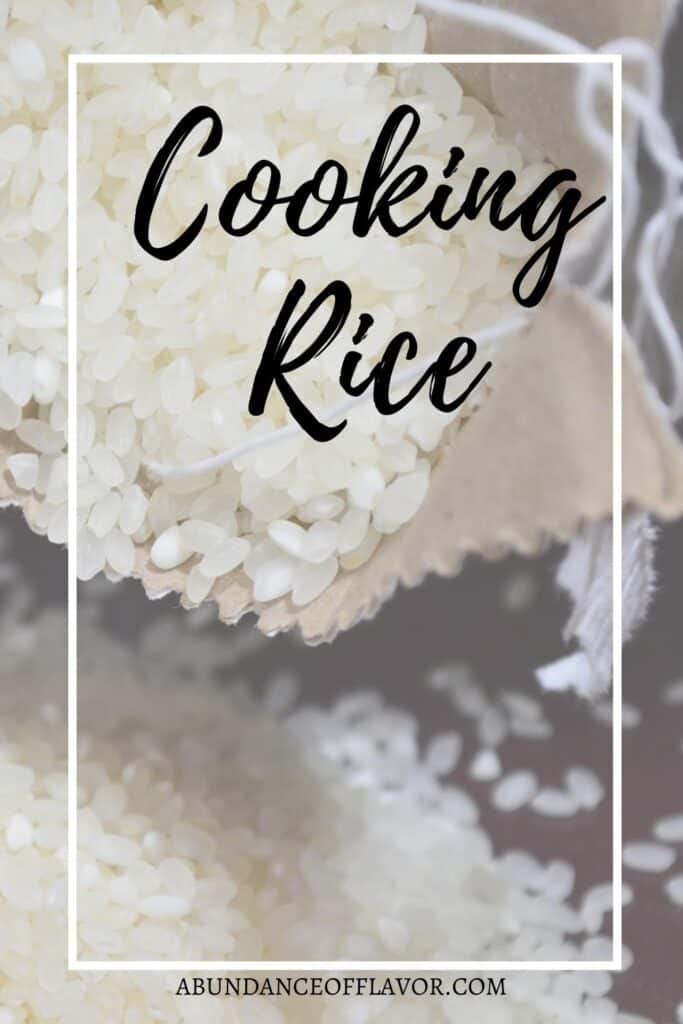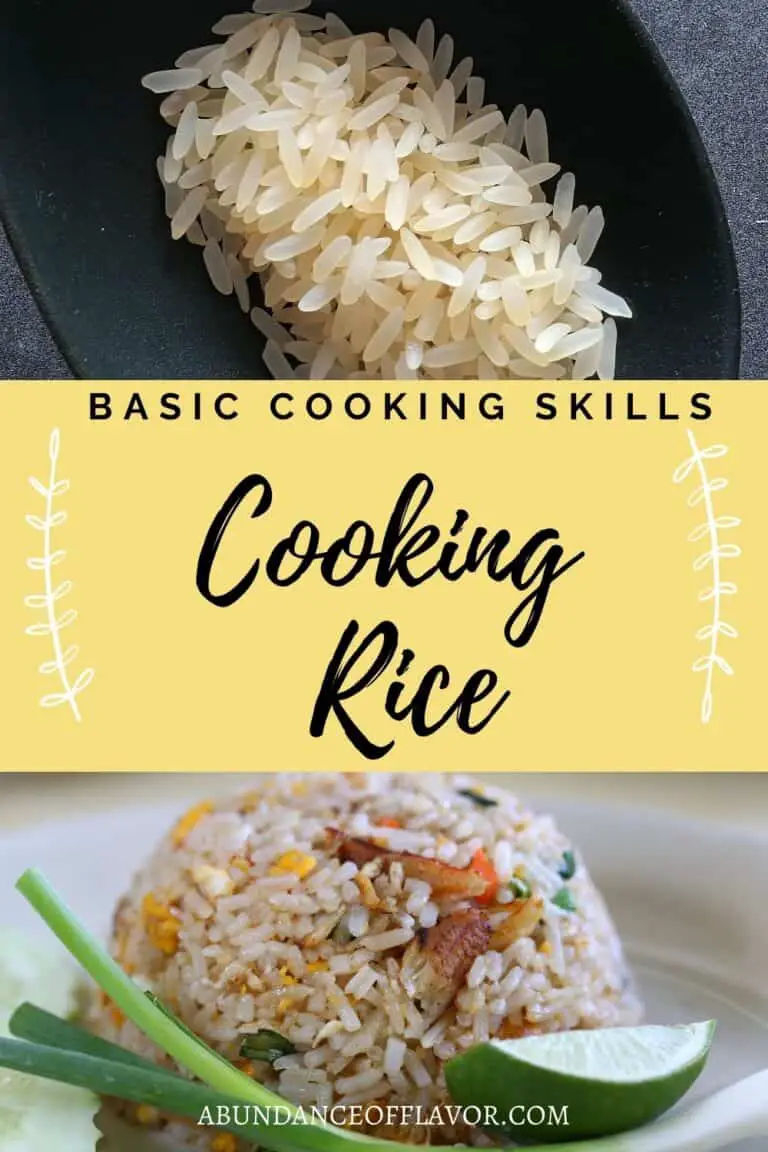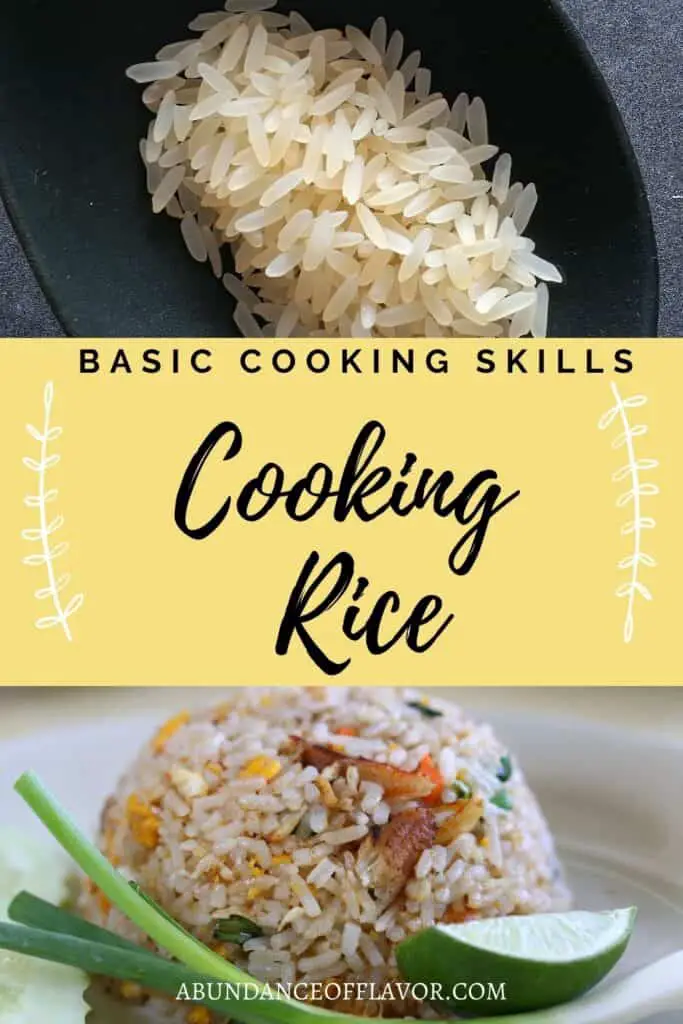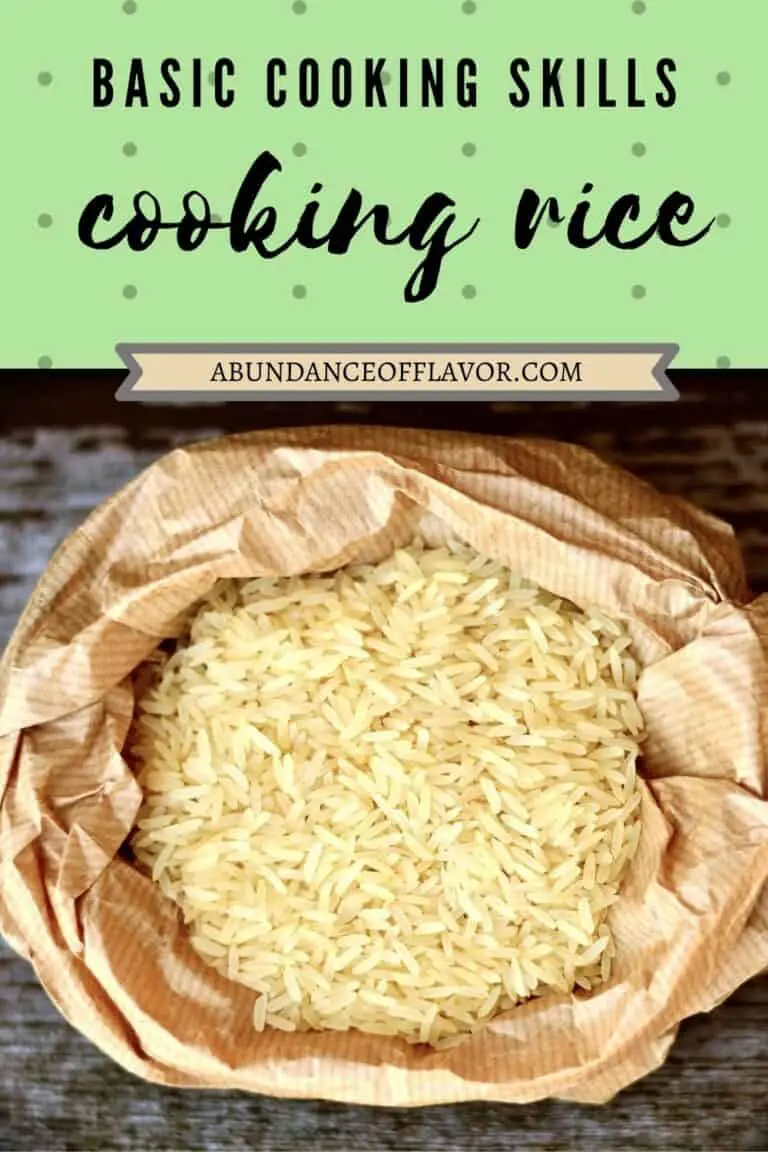 What are some of your favorite rice dishes to enjoy? The comfort of a warm rice dish is unbeatable this time of year!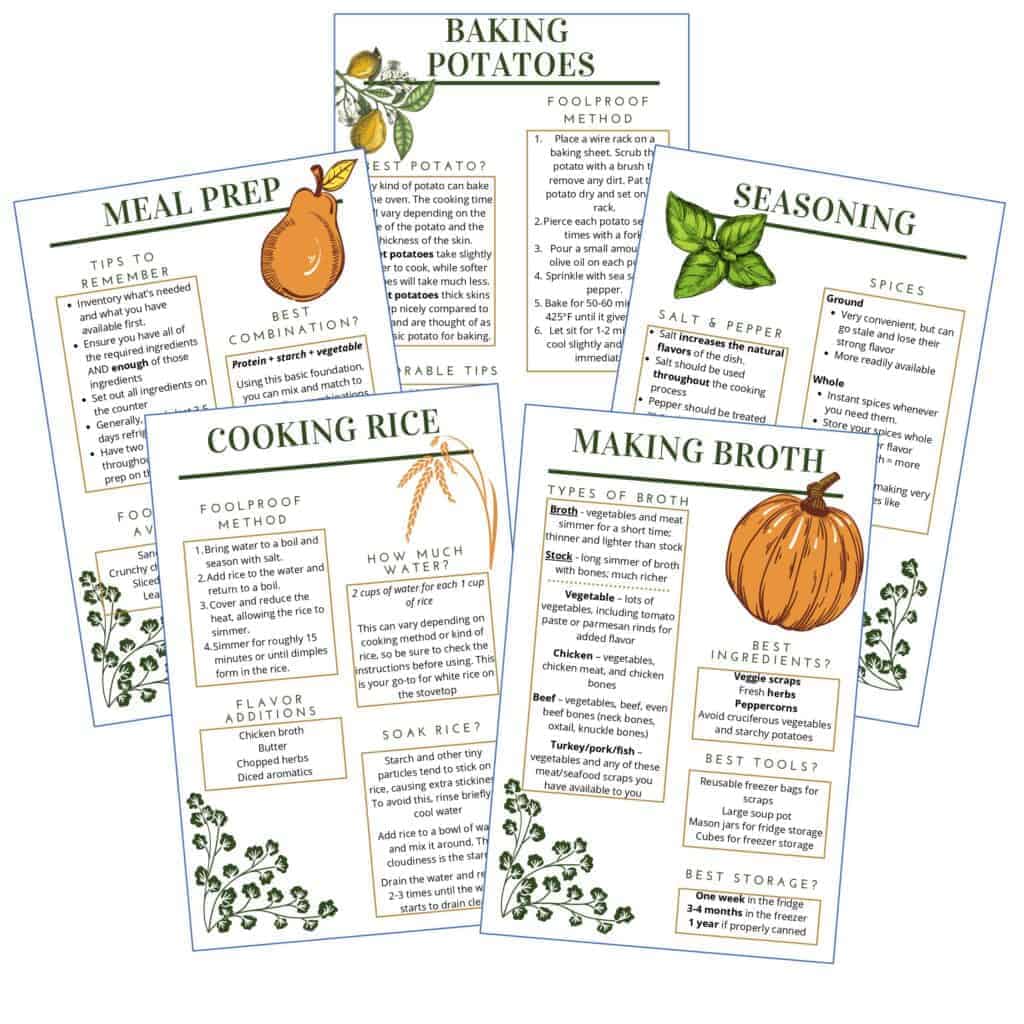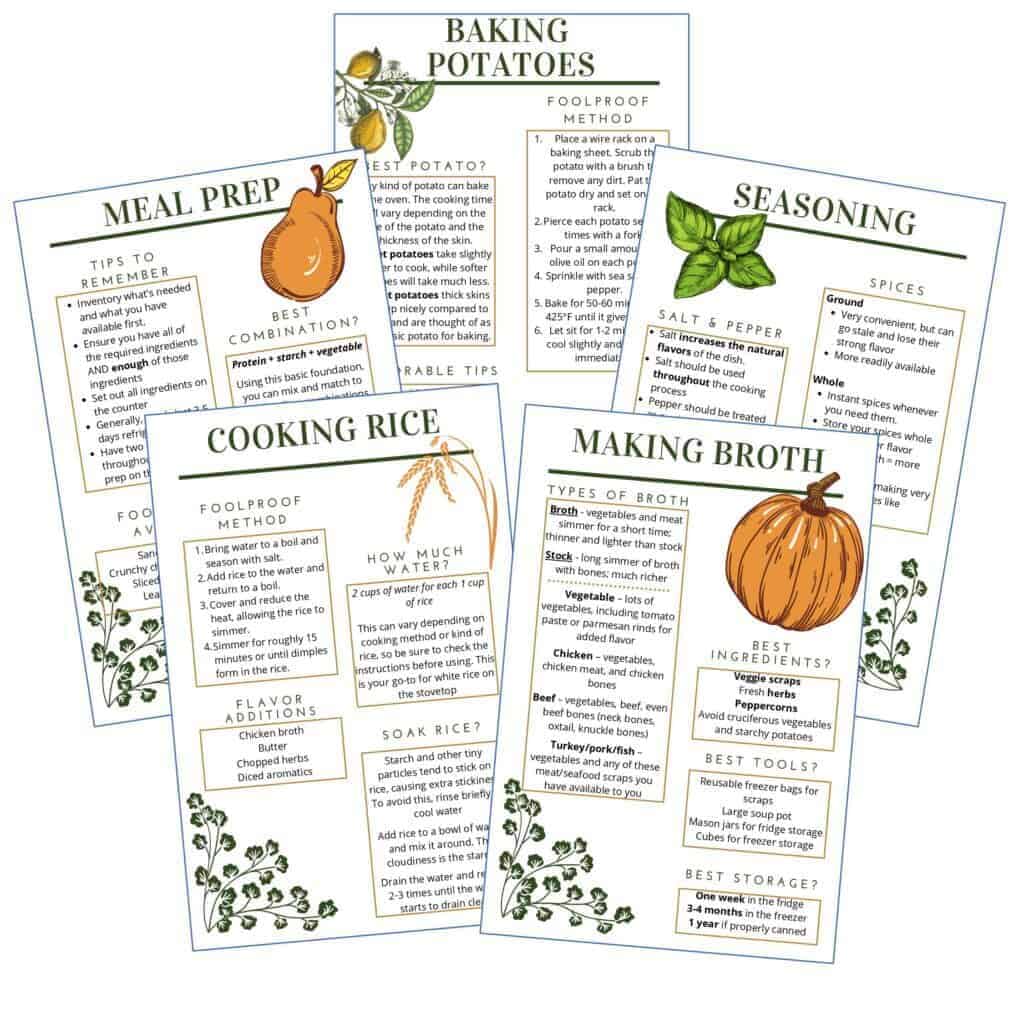 Get your $1 worksheets today!
Related Posts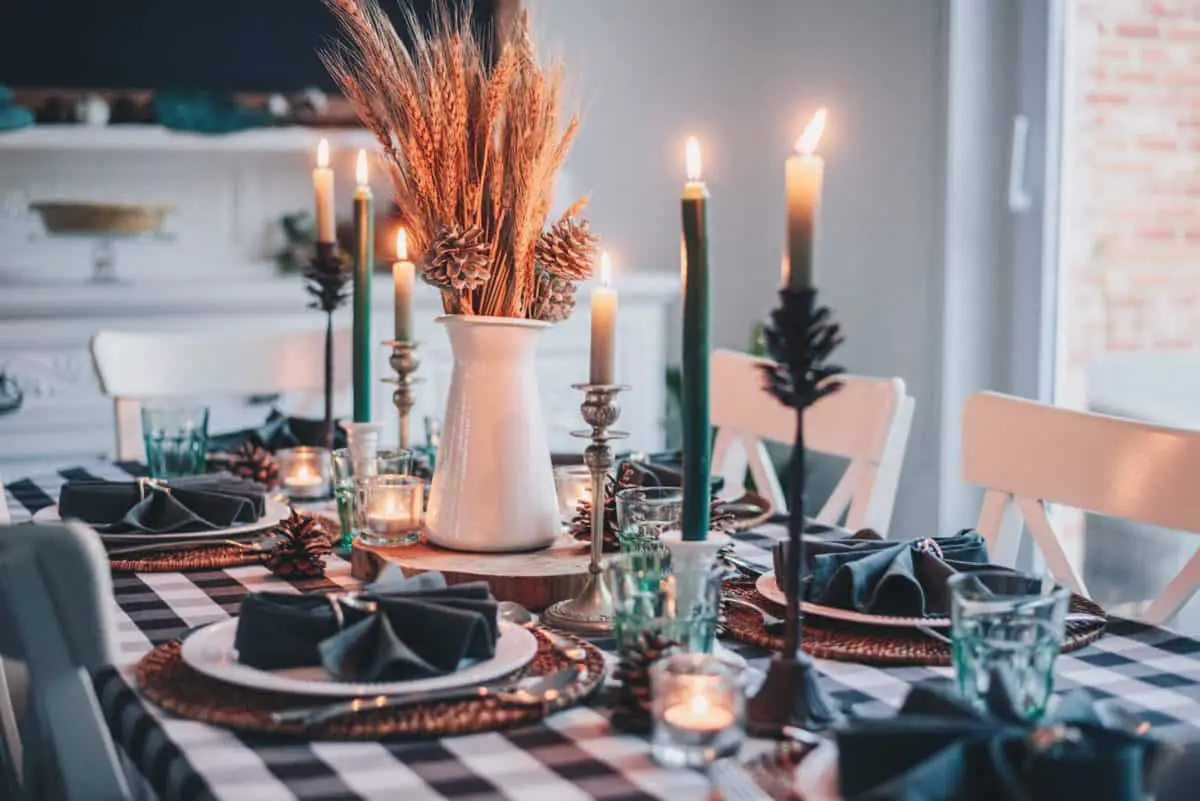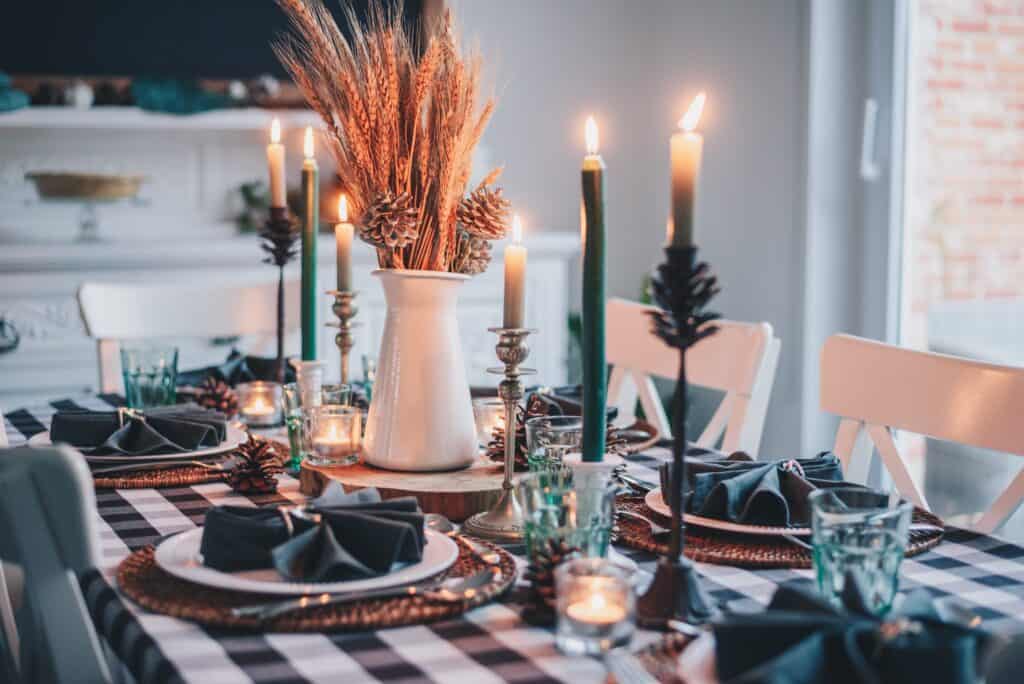 The ultimate kitchen essentials list for fall! Decorate your home this year with some of my affordable fall-favorites on Amazon.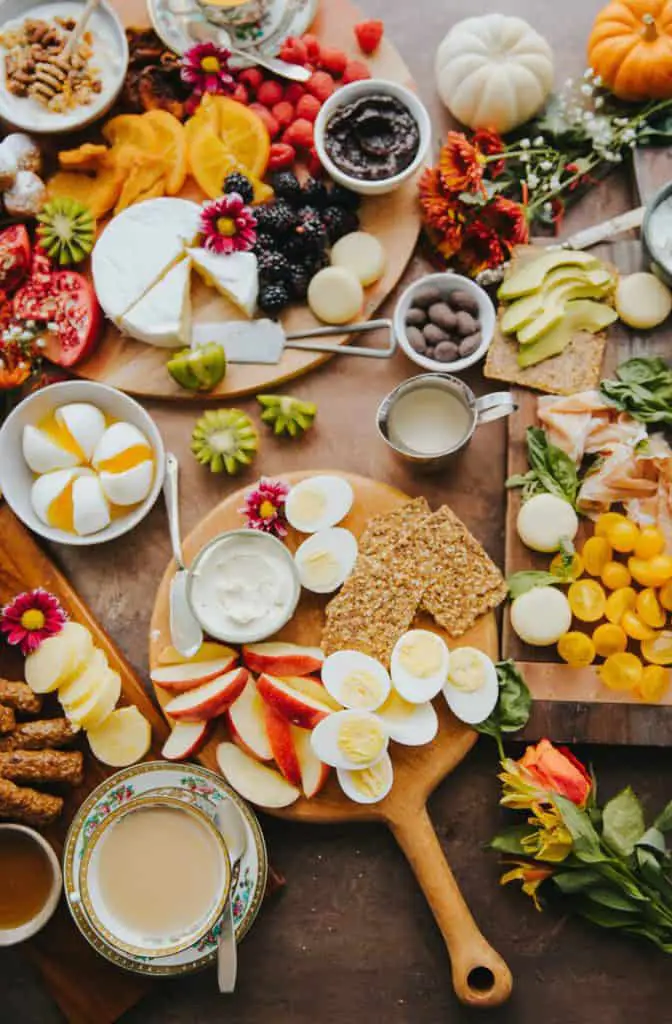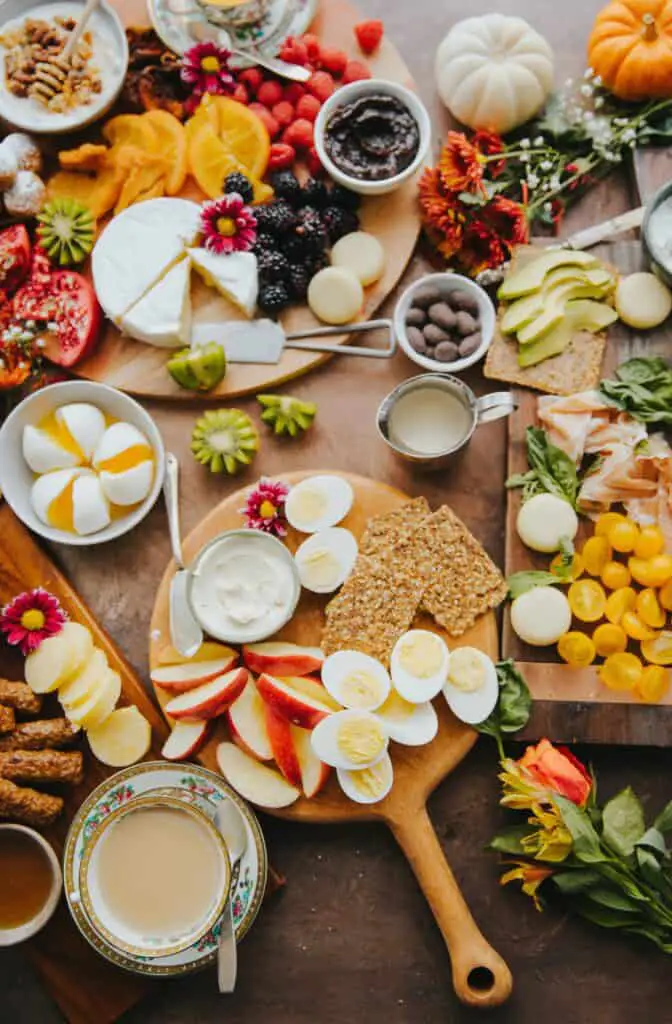 My Fun and Fruity Dinner Party Menu guarantees to impress. Fresh fruit in each dish to adds a lightness that is unparalleled.