Fresh pineapple has me daydreaming of warm, summer days and can give any meal a burst of tropical flavor. Sheet pan pineapple shrimp tacos is a quick dinner with little cleanup that will have you yearning for sunshine.
Please note this post contains affiliate links, which means I receive a small commission, at no extra cost to you, if you make a purchase using the links. Please see my disclosure for more details.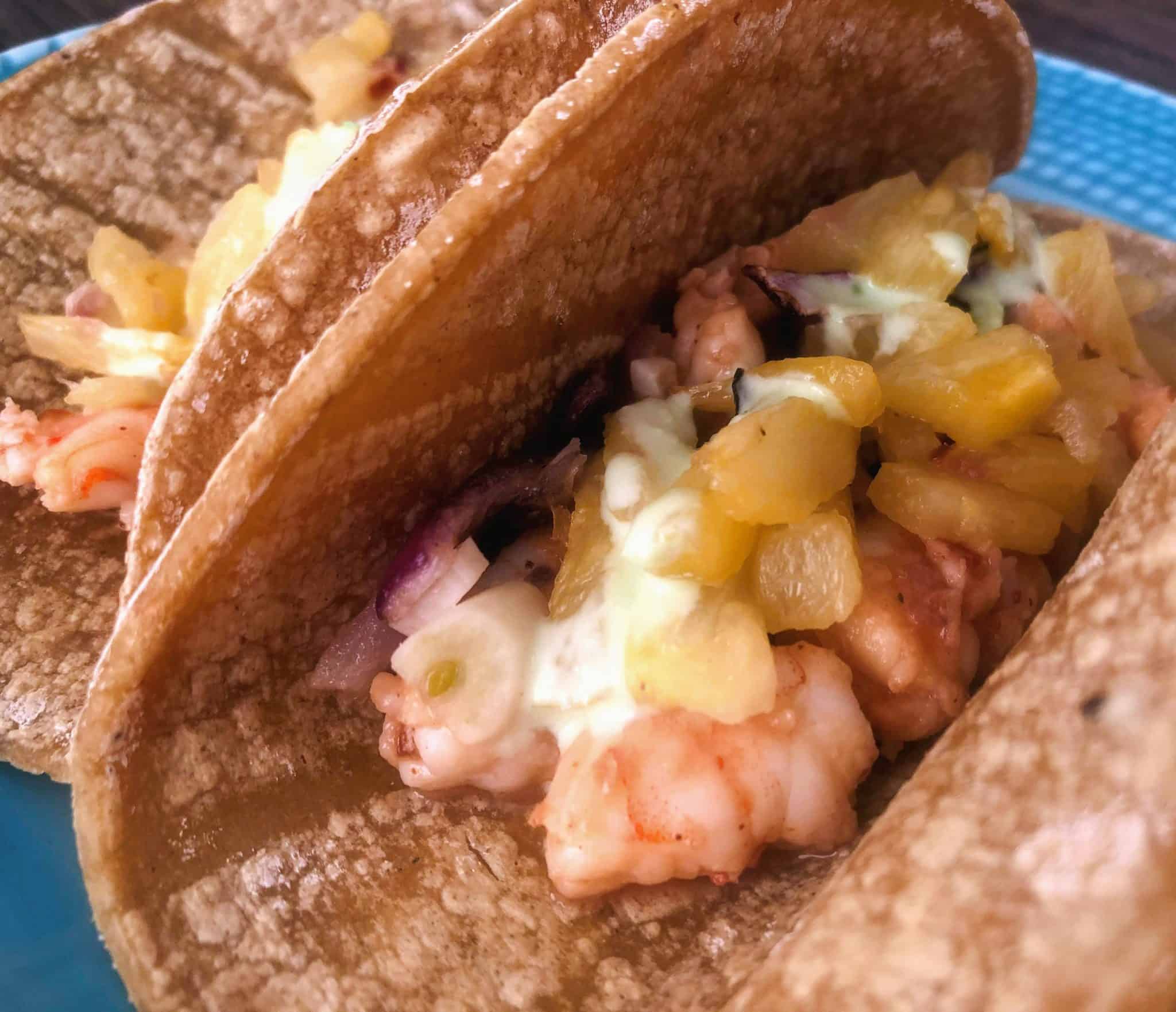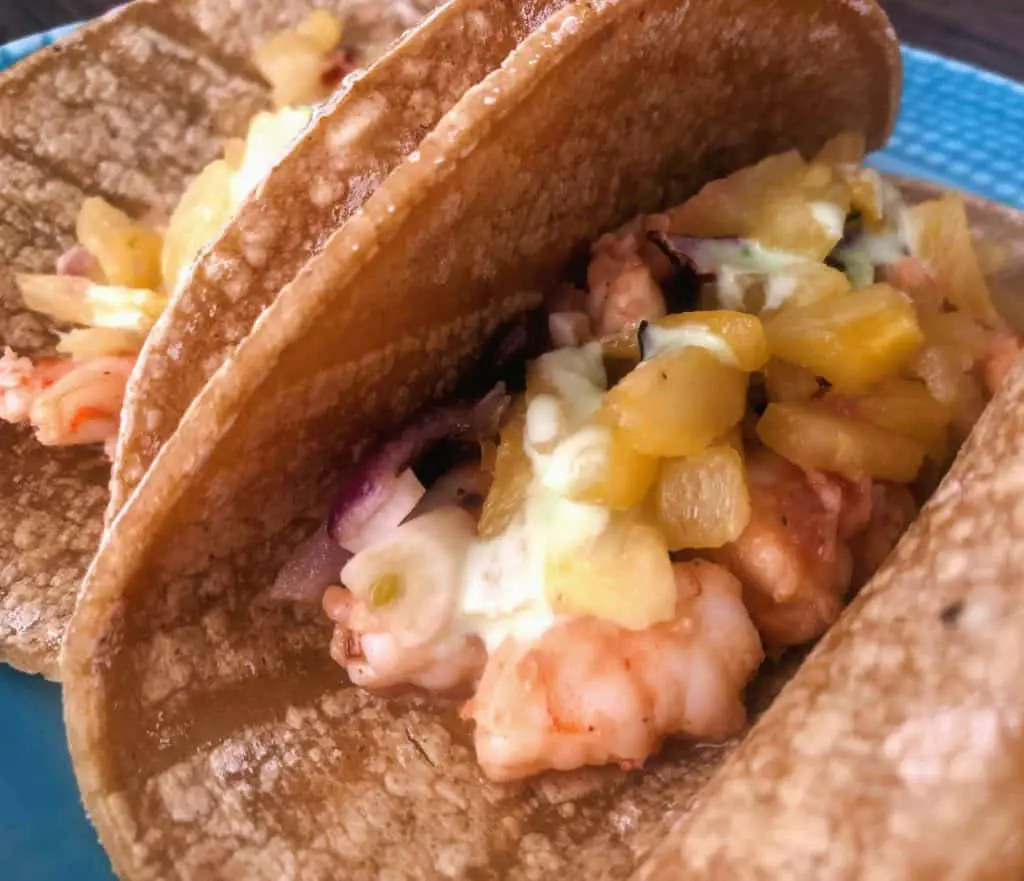 Who doesn't love shrimp tacos?
Well, actually me a few years ago. Shrimp has recently become one of my favorite types of protein to add to our dinner meals instead of our usual chicken breast.
In the past, I used to strictly stay away from seafood because it intimidated me and I had never eaten it before. Shrimp was introduced to me through a delicious Cajun gumbo that was filled with shrimp, sausage, and chicken (recipe coming soon ;)). The gumbo was so flavorful that I had enough courage to try a few of the little tiny baby shrimp I had on my plate.
I want to encourage you to try out a small portion of shrimp, or any seafood for that matter, in a really flavorful dish that you know and love if you are hesitant.
 Tacos are an excellent way to introduce yourself to shrimp because, if you're like me, you're extremely comfortable with tacos, you can put as much or as little of the shrimp as you'd like, and you can pile tacos high with fresh toppings and sauces you love.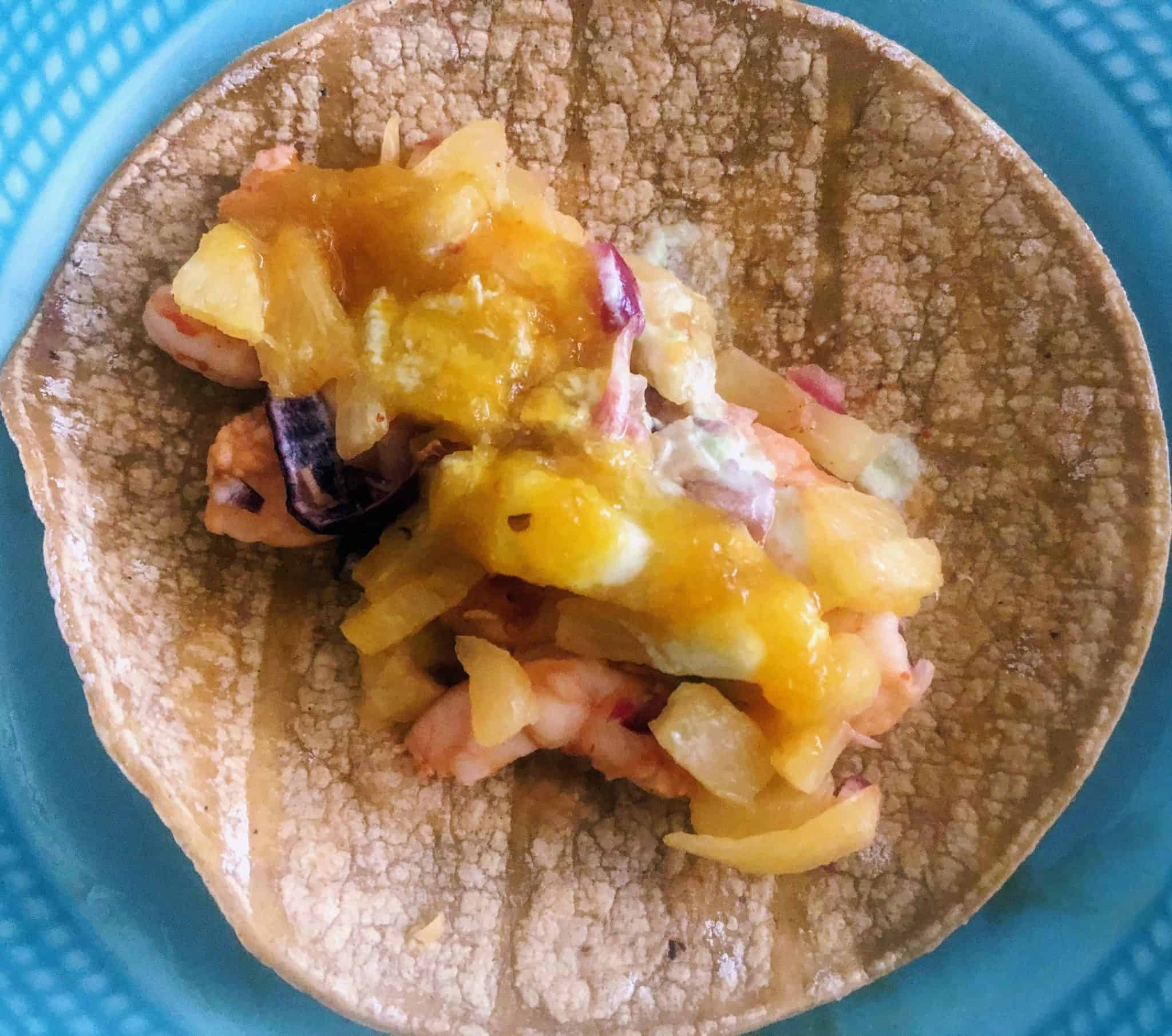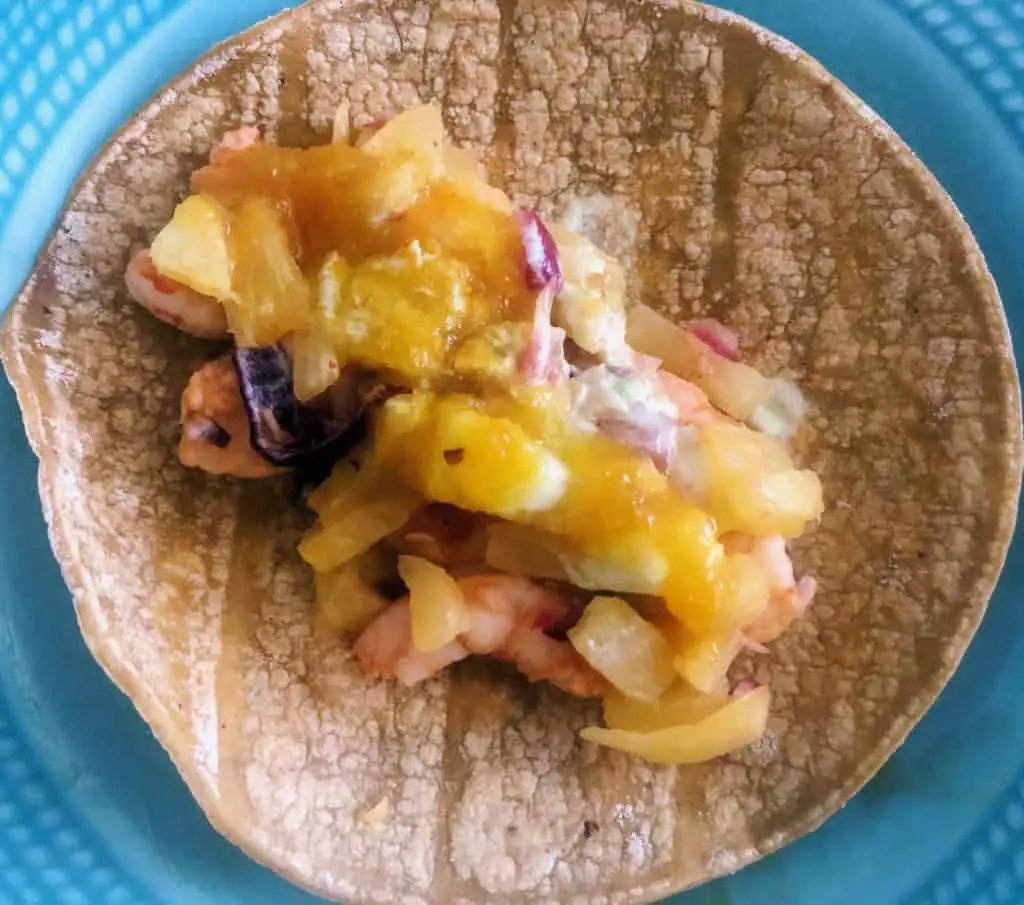 How to: Ready the Sheet Pan
Find a large sheet pan with high sides. This is my FAVORITE sheet pan from Amazon.
Line the sheet pan with foil and spray with olive oil. I used my favorite olive soil sprayer to ensure an even spray to cover the entire pan.
Add an extra sheet of foil to cover half of the sheet pan to place the shrimp onto. Because we are pouring a sauce on the shrimp and the shrimp may cook quicker than the rest of the ingredients, I used a second sheet that I could easily lift up and remove once the shrimp are done cooking. Feel free to bend up the edges of the foil to create a divider so the sauce doesn't spill over.
How to: Chop Pineapple and Vegetables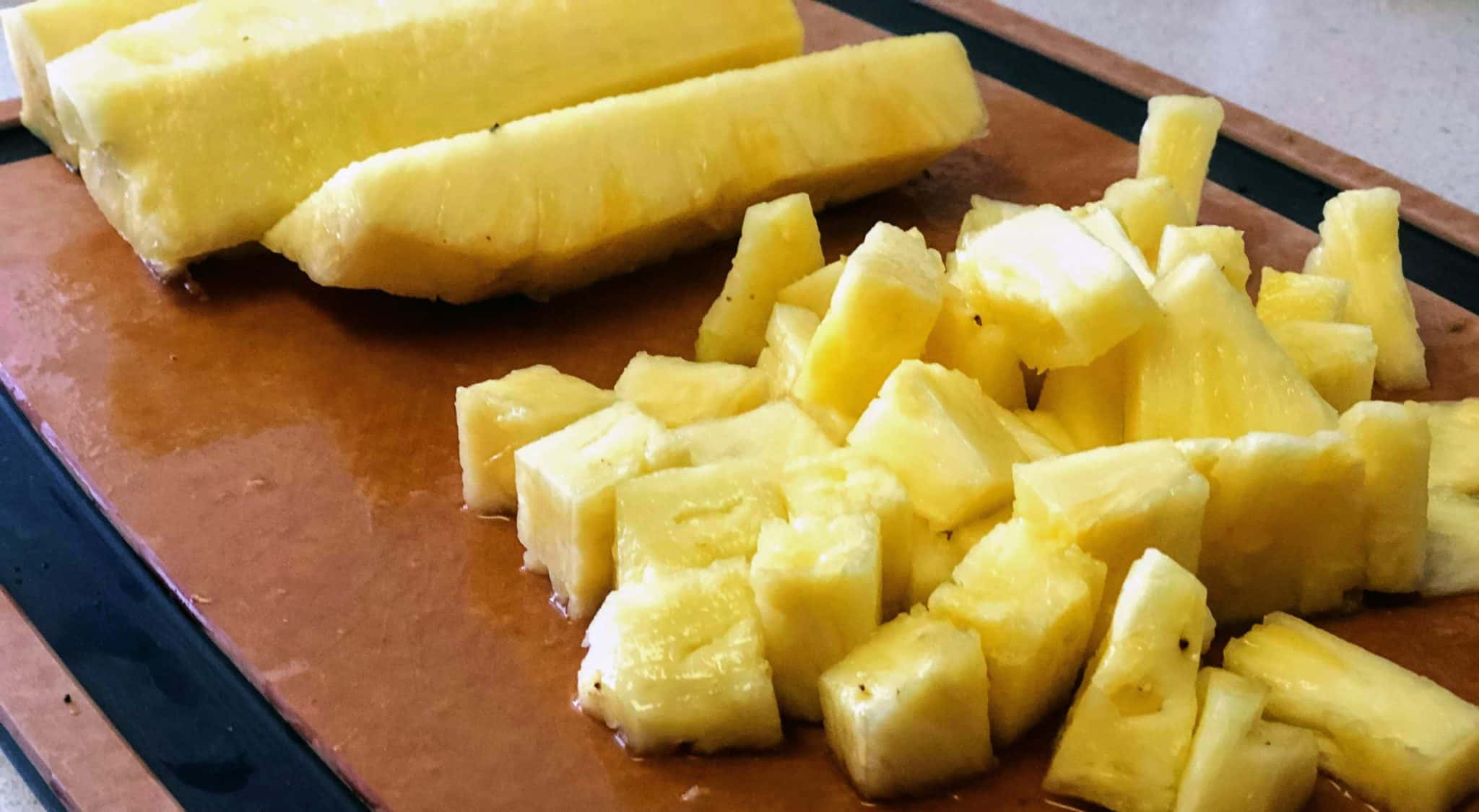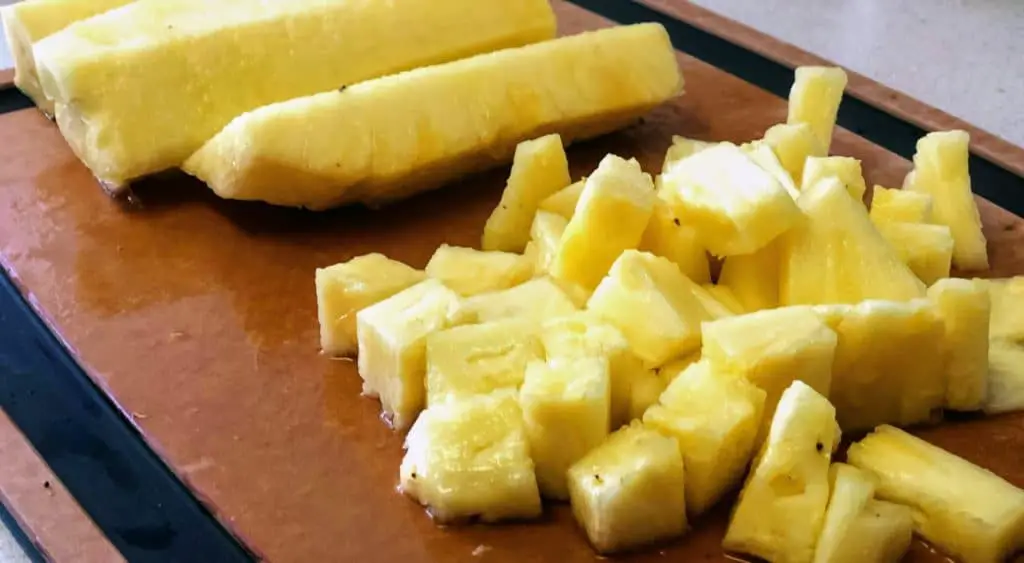 Pineapple is a fun fruit to chop for the first time. Lay it on its side and first, slice off the top and bottom of the fruit. Pick up your pineapple and set it on one of its flat bases. Slice off the skin with long vertical strokes, rotating the pineapple little by little after each time. Cut off any remaining brown fragments.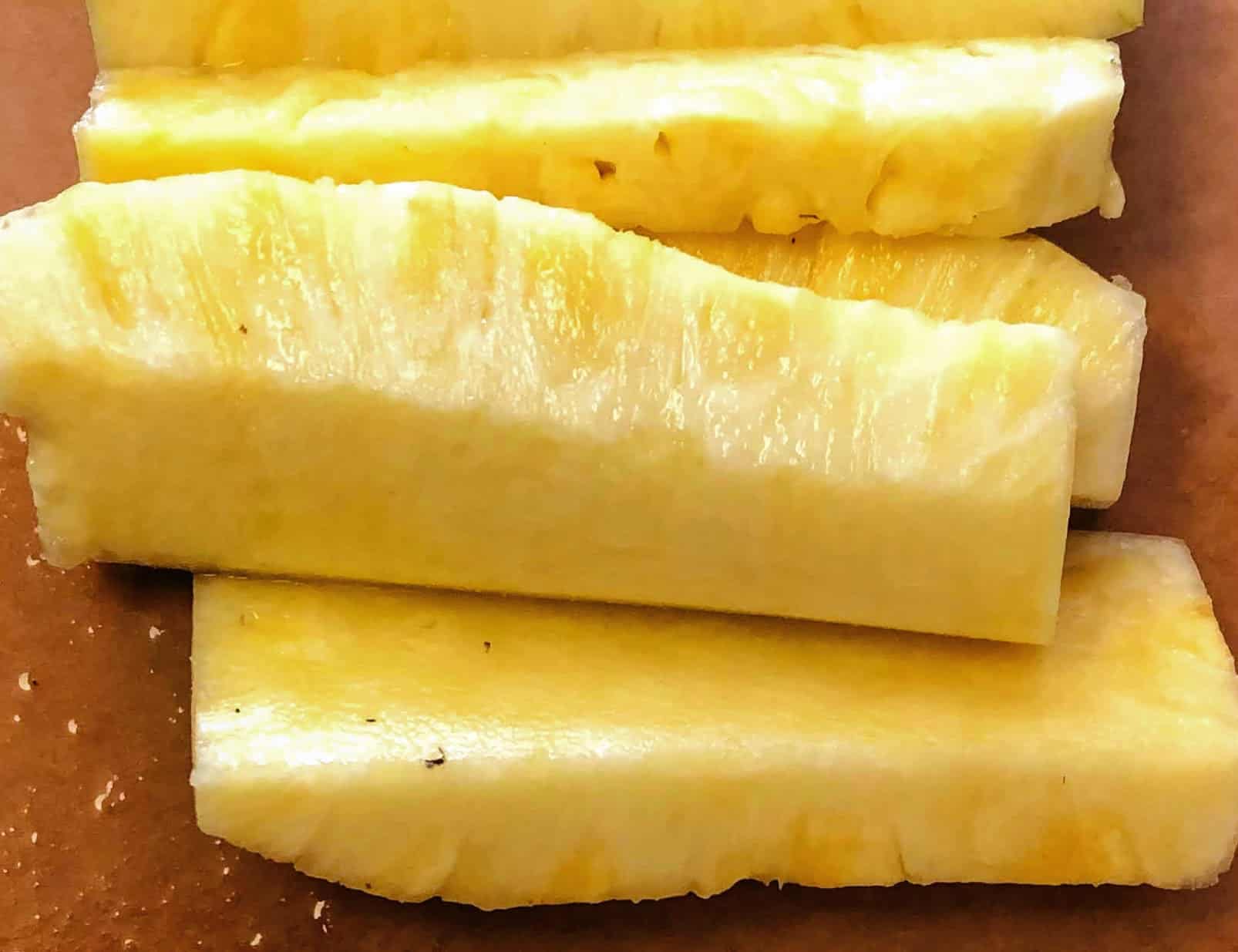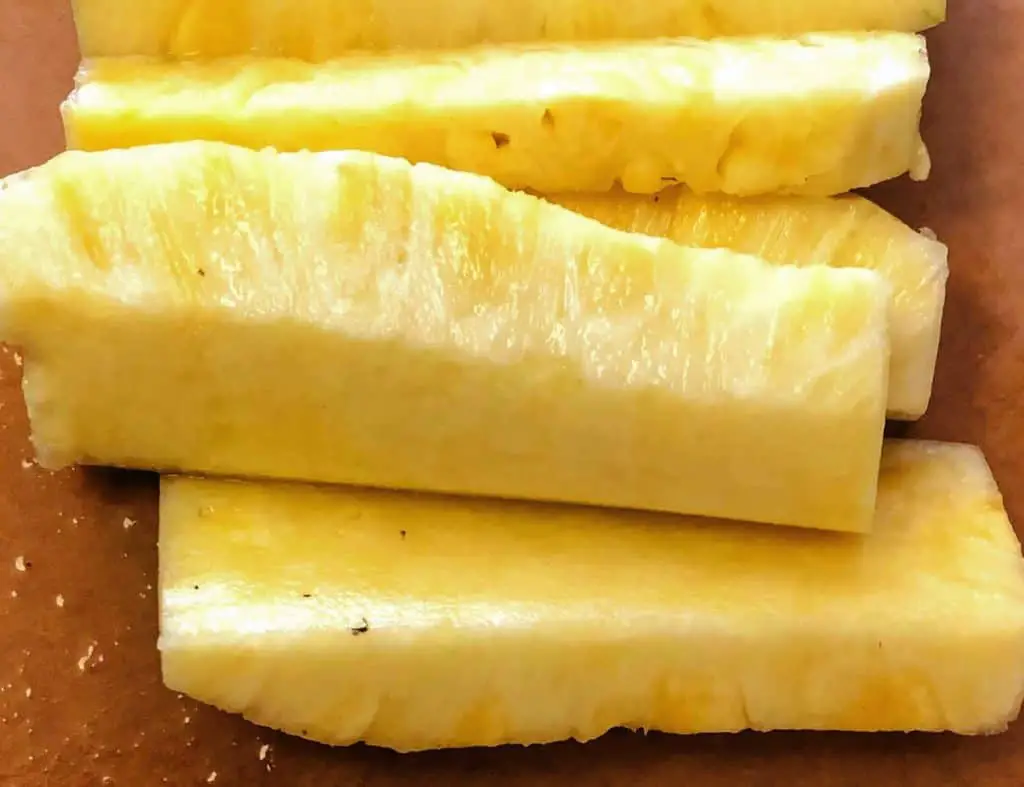 At the center of the pineapple is a hard core and it's advised to remove it. Slice the pineapple down the middle and then cut into long pieces, removing the inner parts of each piece that consists of the core.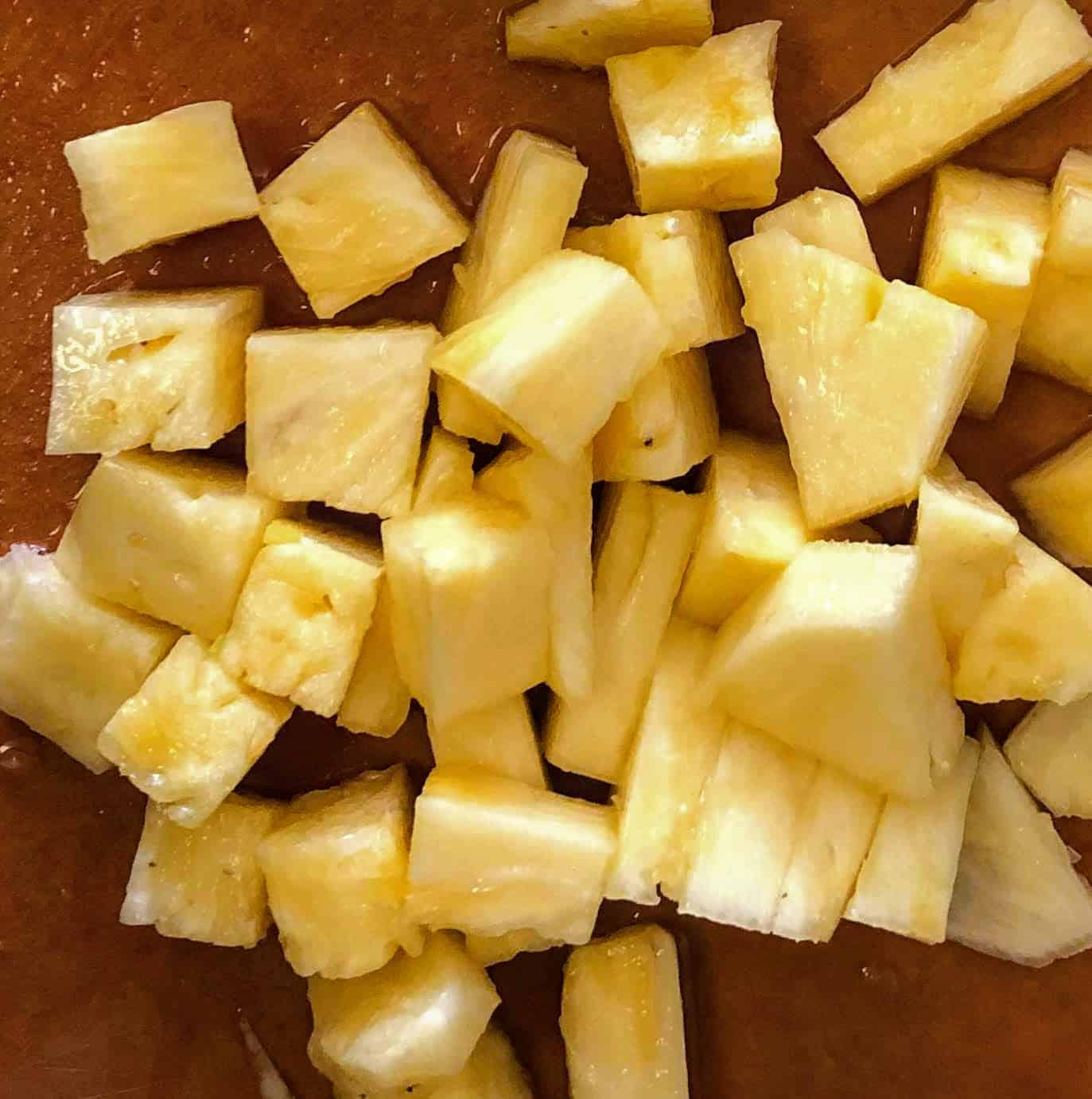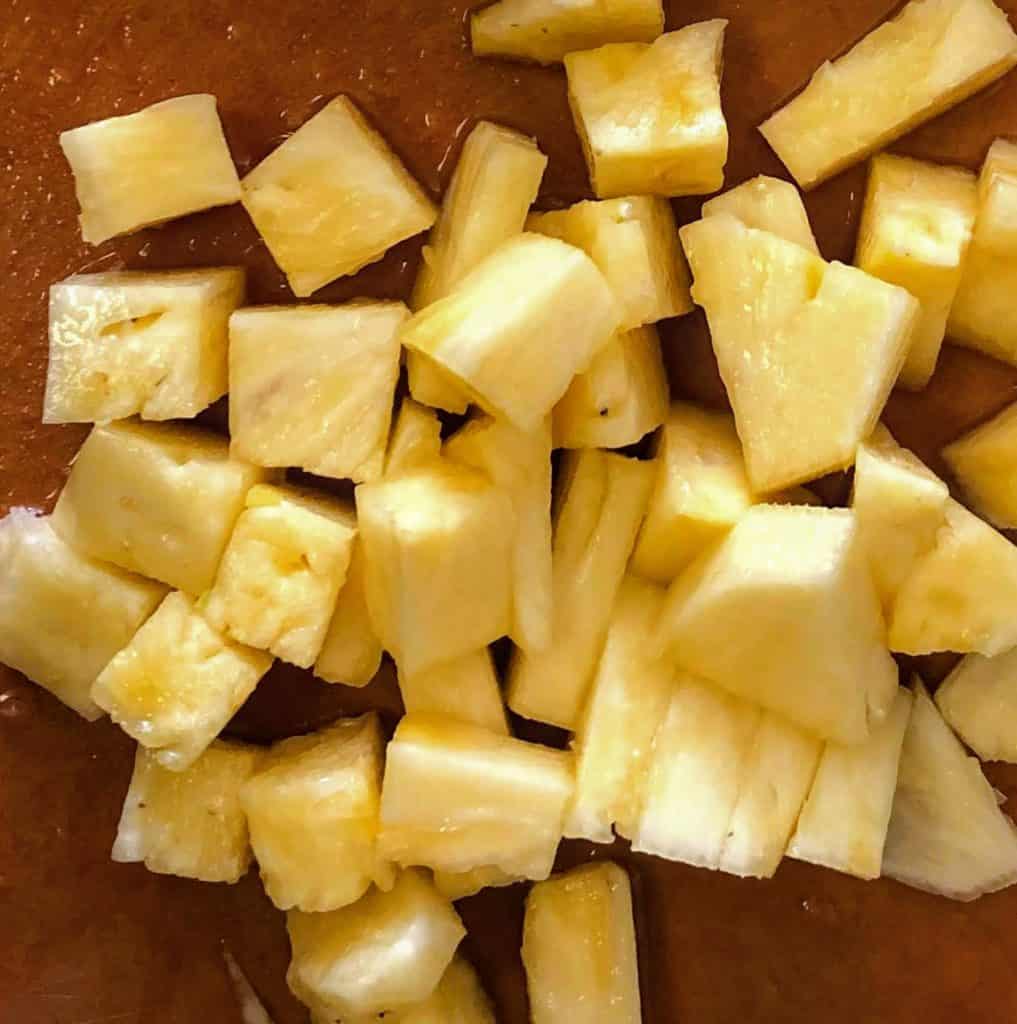 Continue chopping the pineapple chunks until you reach your desired size. Typically I keep the chunks rather large for snacking. For tacos it's easier to trim even further to small pieces to use as a topping.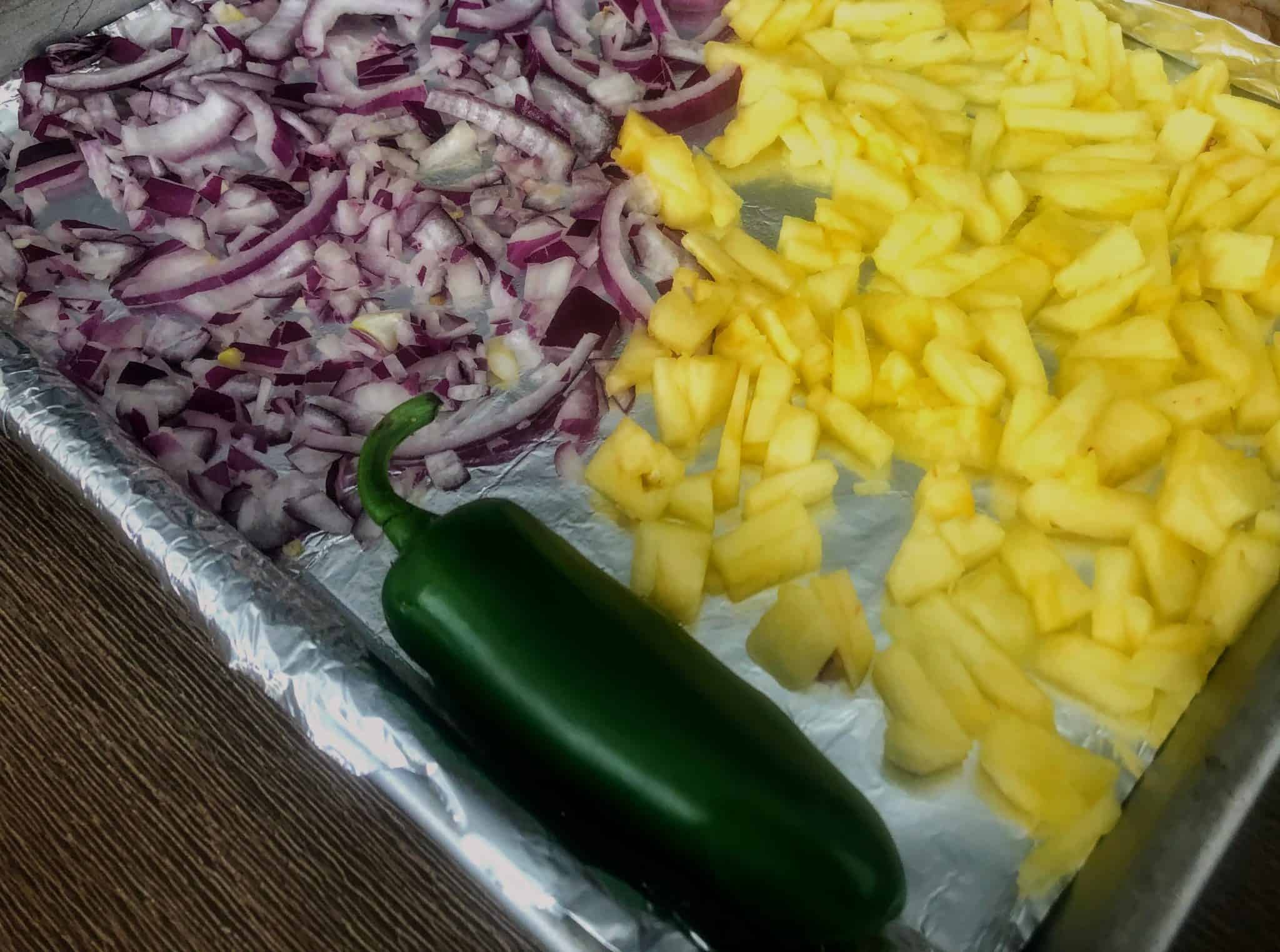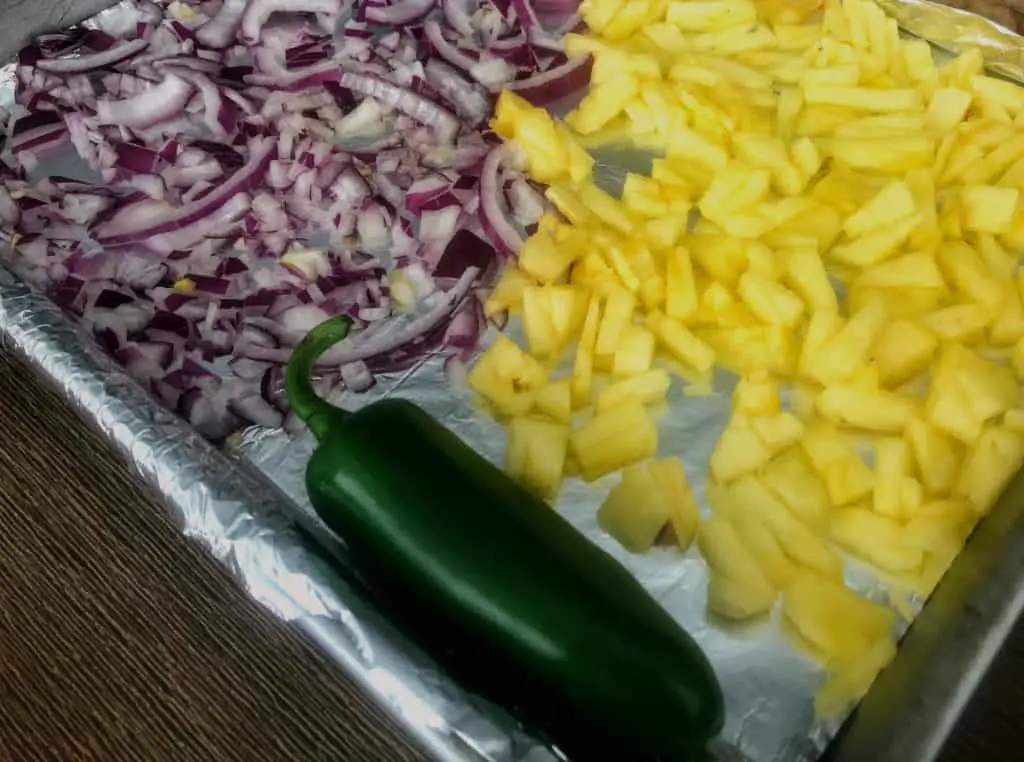 Dice red onions and then add to the sheet pan with the pineapple, Throw in a whole jalapeno for added heat and flavor.
How to: Prepare the Shrimp
Peel the shrimp and remove the tails if necessary. Luckily, grocery stores spoil us and sell shrimp already deveined, peeled, and with removed tails. If possible, look for shrimp that requires the least amount of effort on your part.
Bite sized shrimp work best for tacos so you can get tasty shrimp in each bite. If using larger shrimp, cut up into smaller pieces.
How to: Whip up the Sauce
Hawaiian flavored sauce is really easy to prepare to accentuate the pineapple shrimp tacos.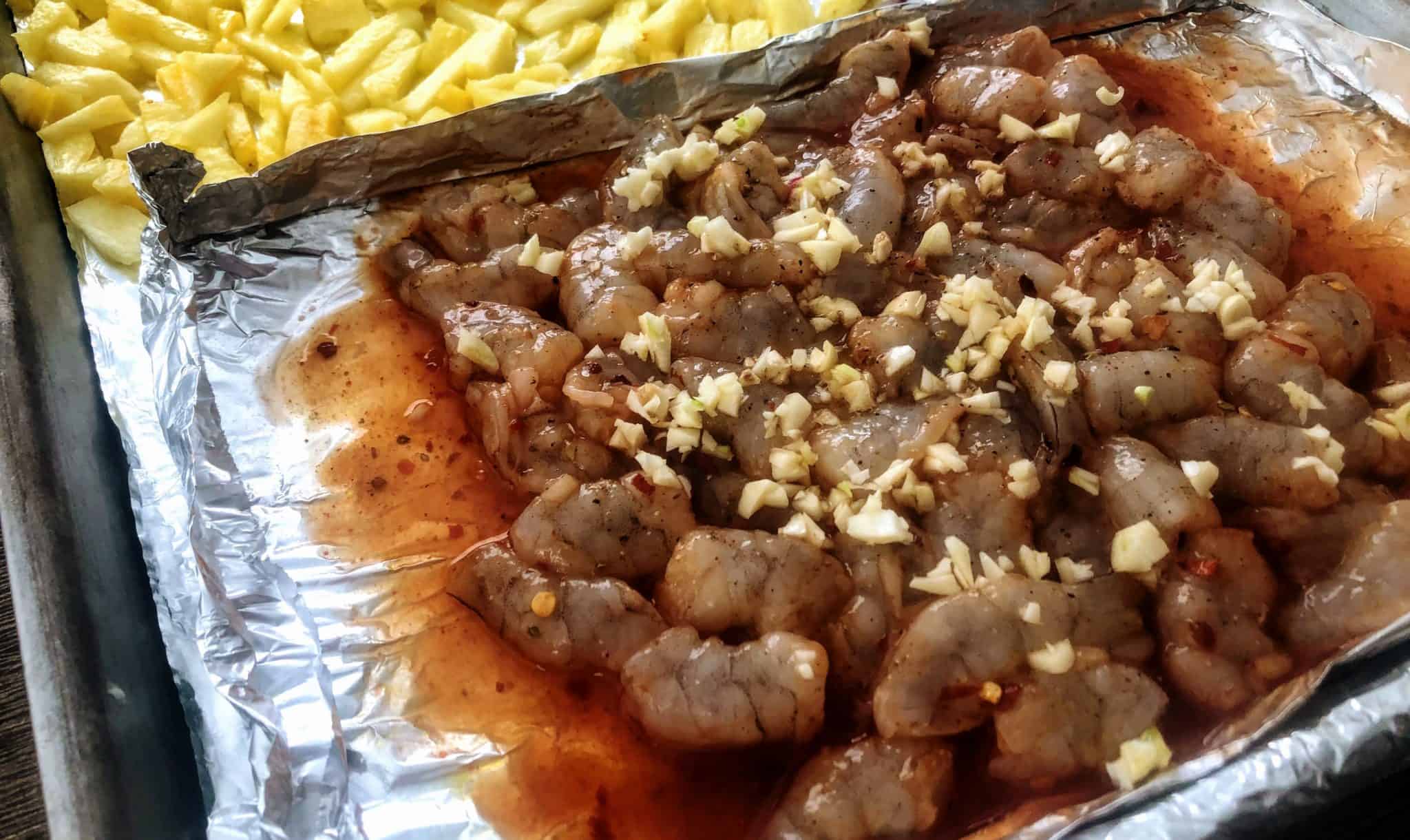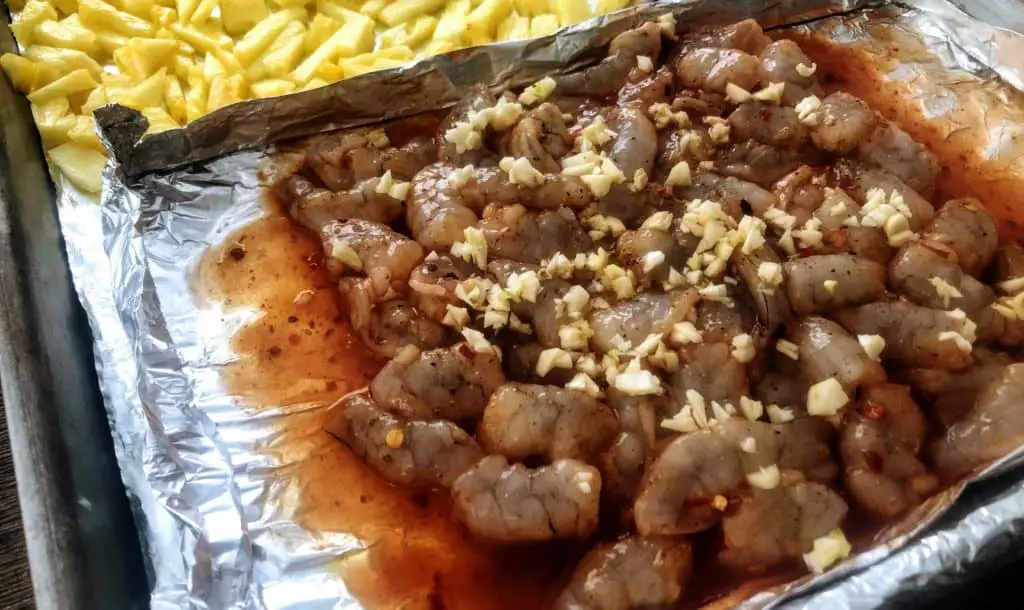 Combine sriracha, soy sauce, minced garlic, and red pepper flakes for added heat. Mix well. Pour over the shrimp on the sheet pan and toss for full coverage.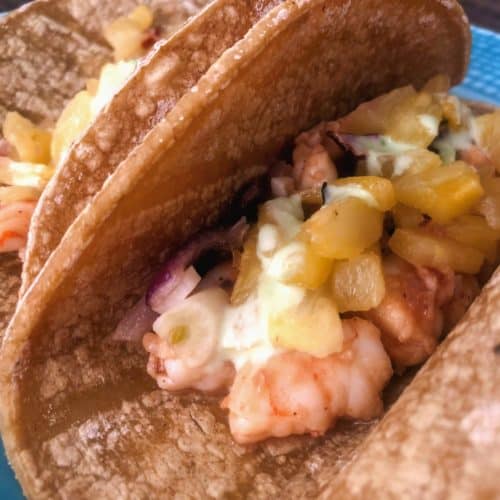 Sheet Pan Pineapple Shrimp Tacos
Combining shrimp and pineapple in a sriracha sauce creates a mouth-watering sweet and savory Hawaiian taco. Leftovers will be scarce because this will be quickly devoured.
Print
Pin
Rate
Ingredients
2

tbsp

olive oil

1

cup

pineapple

1/2

cup

red onion

1

jalapeno

1

lb

shrimp

about 15-16 pieces

2

tbsp

red pepper flakes

1

tsp

cumin

1

tsp

paprika

1

tsp

cayenne pepper
Sauce
1/4

cup

sriracha

2

tbsp

soy sauce

4

cloves

garic

diced
Instructions
Preheat the oven to 425 degrees.

Add the pineapple, red onions, and jalapeno to the sheet pan.

Mix the sriracha, soy sauce, and diced garlic.

Keeping the shrimp separate from the other ingredients, add to the sheet pan and cover with the sauce. Sprinkle red pepper flakes, cumin, paprika, and cayenne pepper.

Cook for 7 minutes or until the shrimp is bright pink and cooked through.
Customization
Protein: The shrimp can be swapped out for cubed chicken, beef, or pork. The cooking time will vary depending on which meat is used. To keep this vegetarian, use tofu or mushrooms as your base!
Fruit: Not many other fruit can be roasted and then used as flavorful taco toppings. However, mango would be a great substitute and maintain that tropical flare.
Vegetables: Use any of your favorite taco toppings in place of red onions and jalapenos. White onions, shallots, bell peppers, and mushrooms would all complement the tacos well.
Sauce: If sriracha is too spicy for you, use a mild sweet and sour, or Polynesian sauce.
Pin me!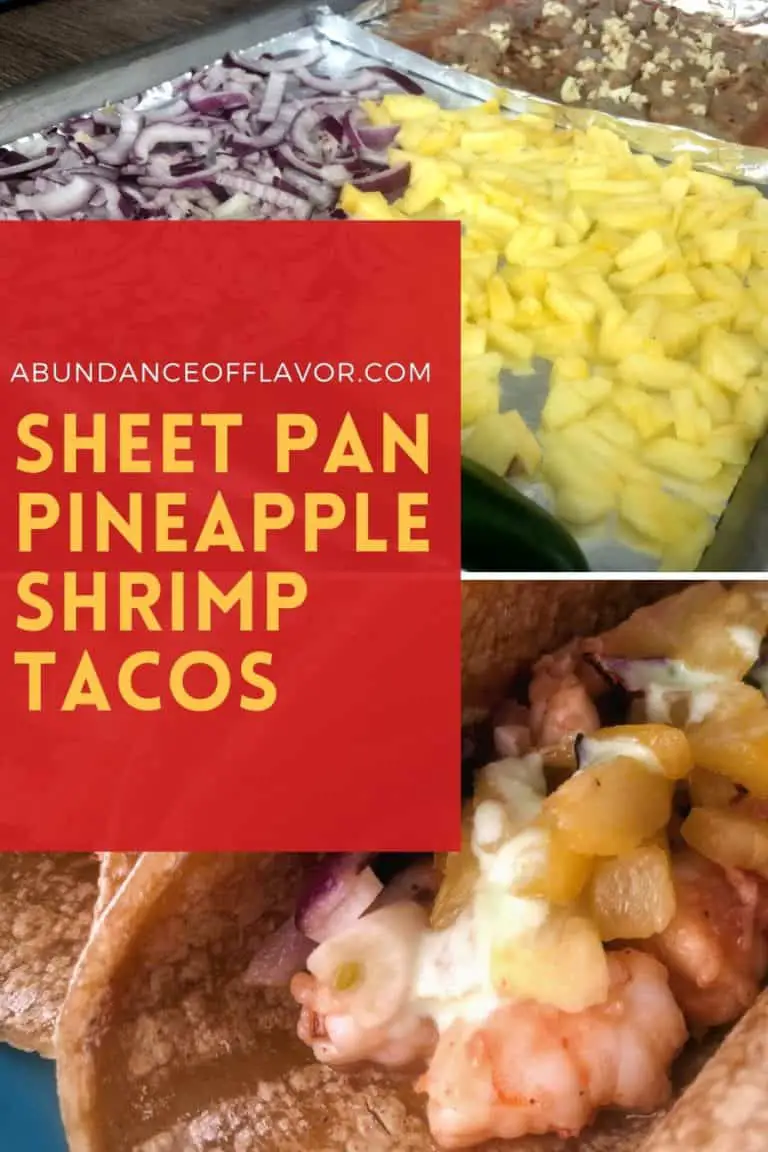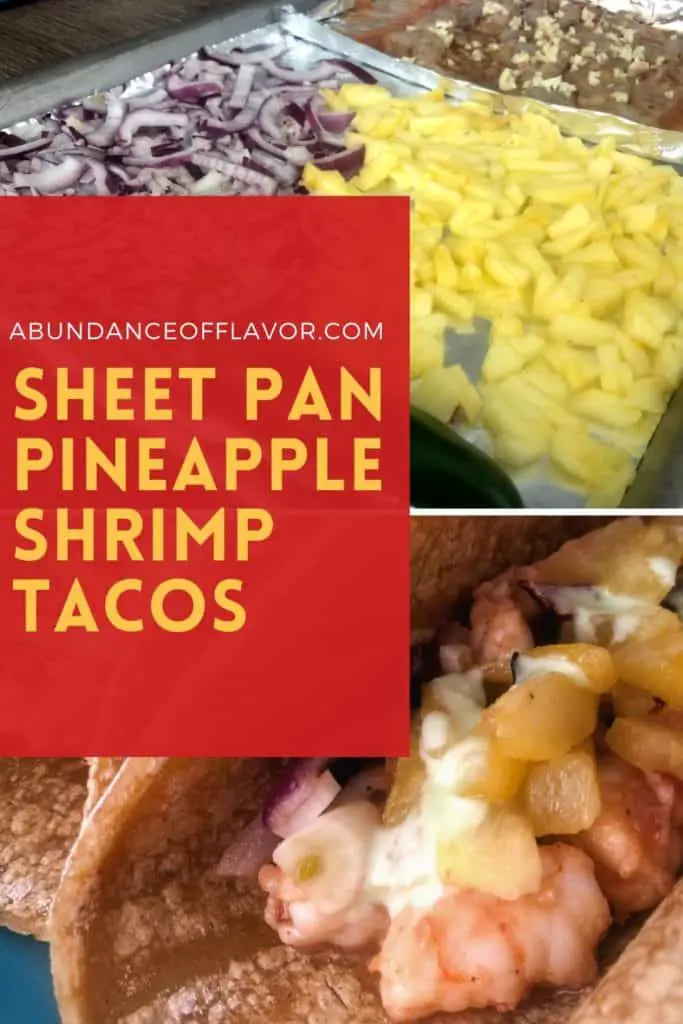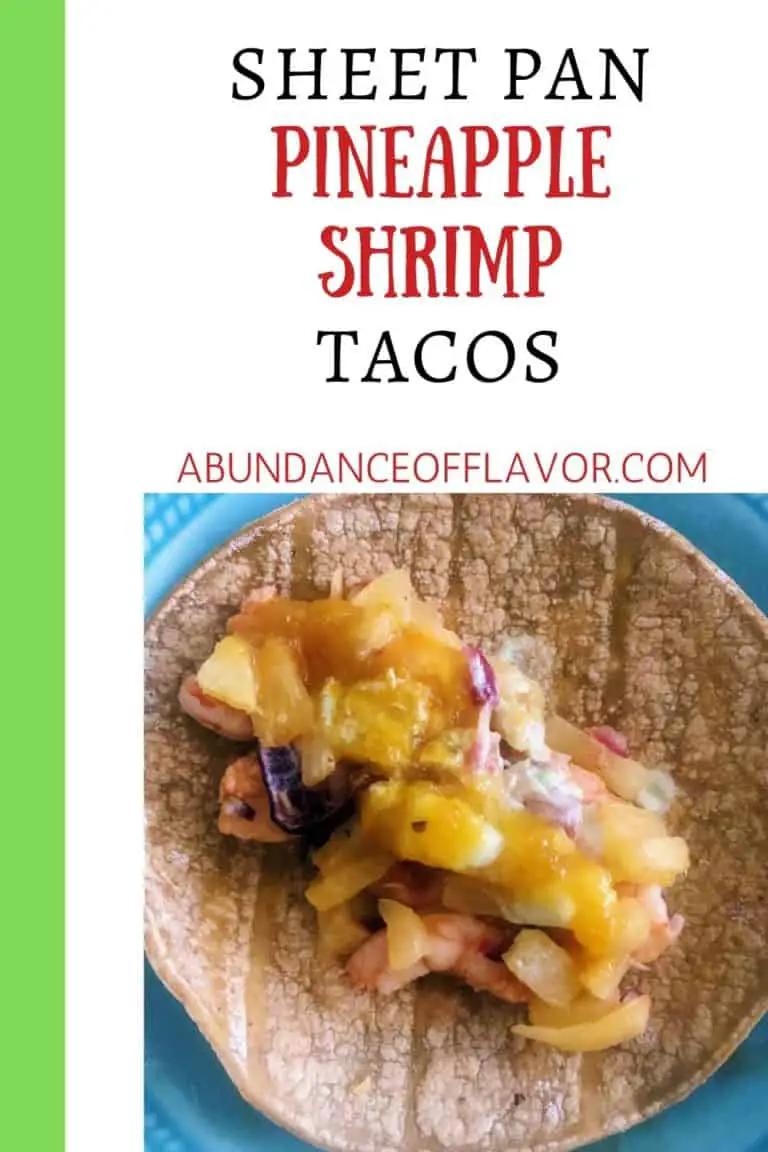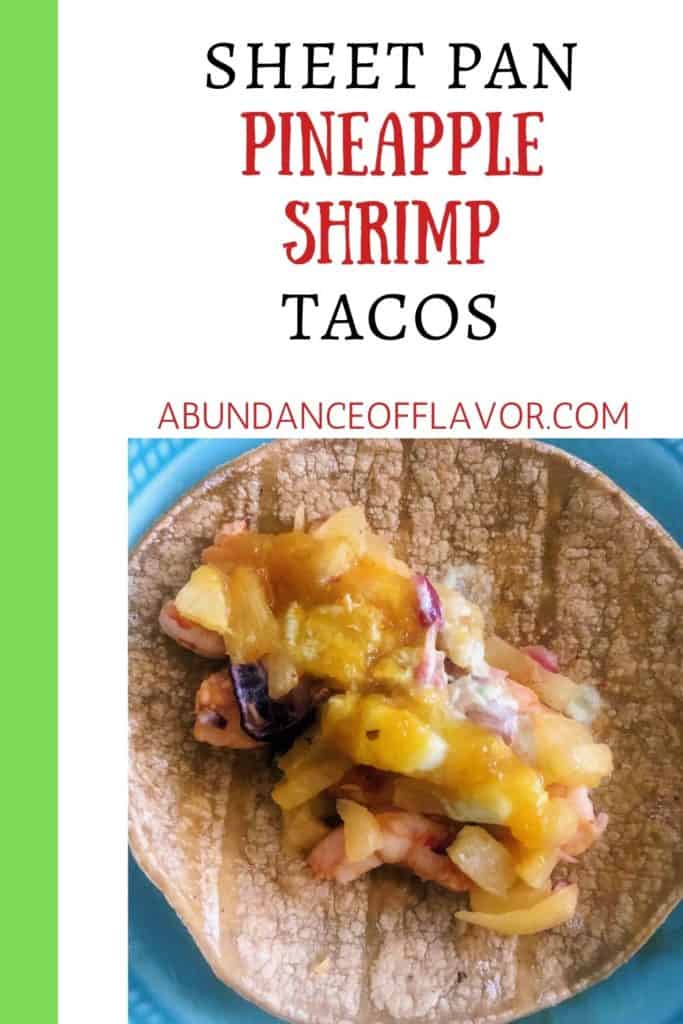 Grab some hot tortillas, fresh salsa, and enjoy! Share below your favorite taco ideas and toppings for all of us to indulge in!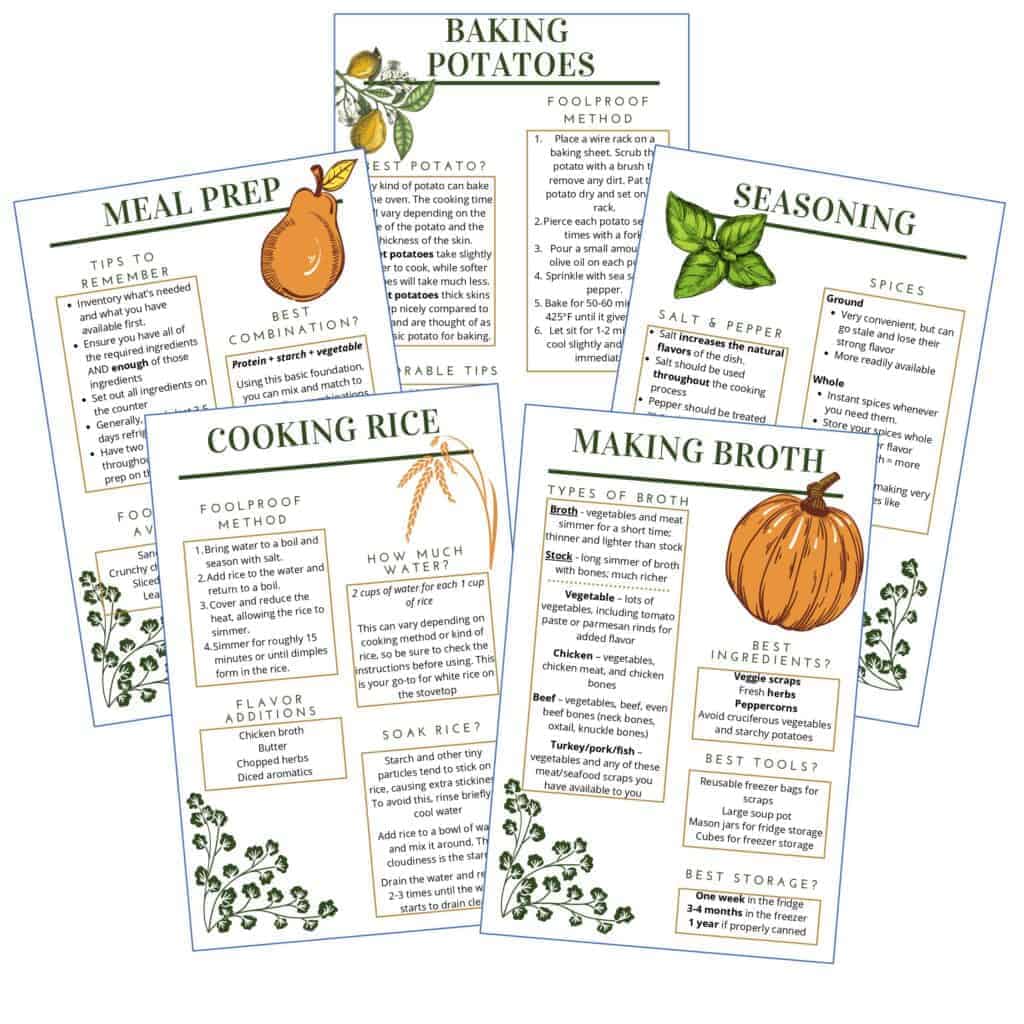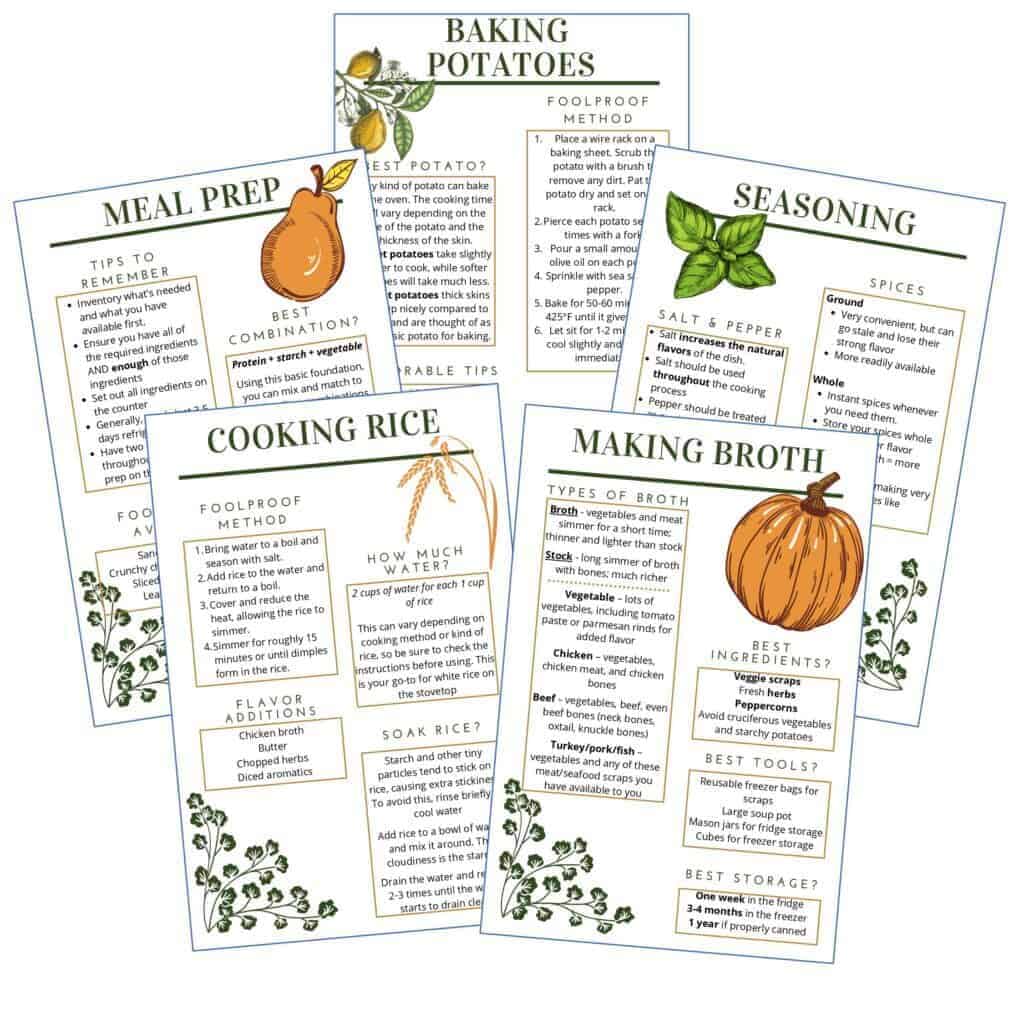 Get your $1 worksheets today!
Related Posts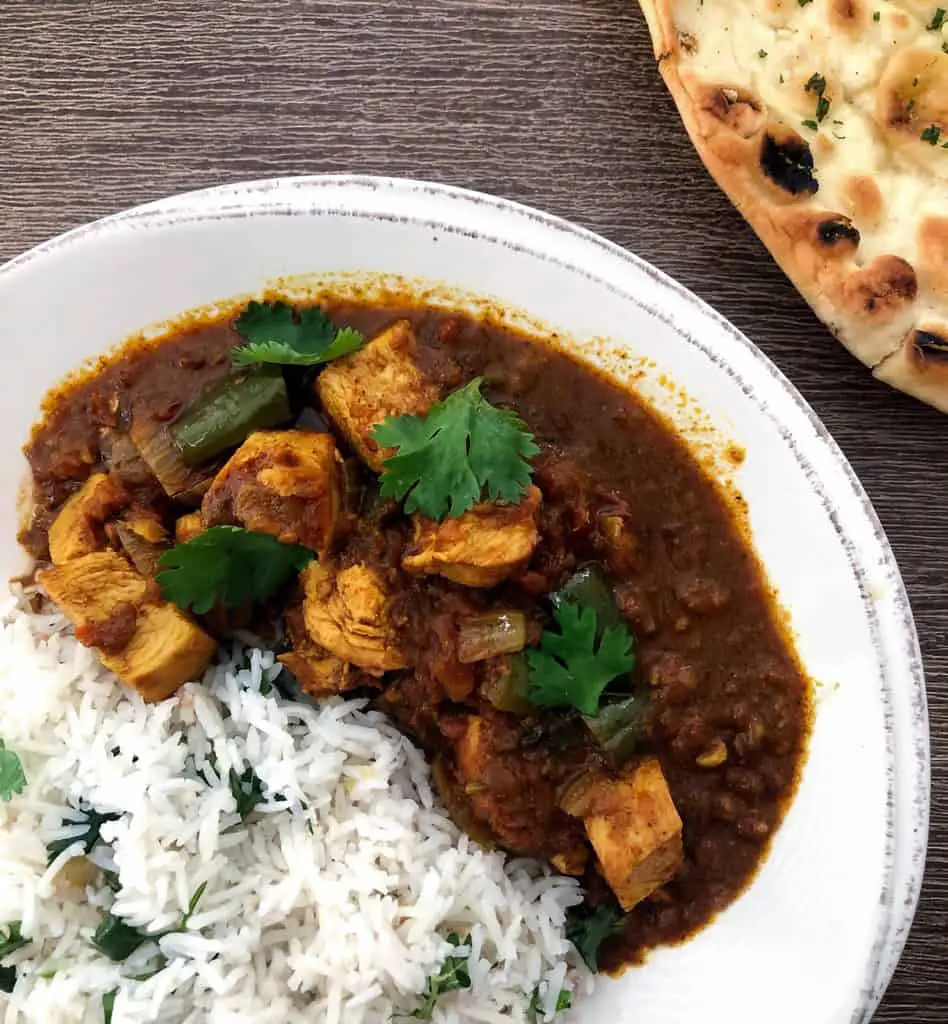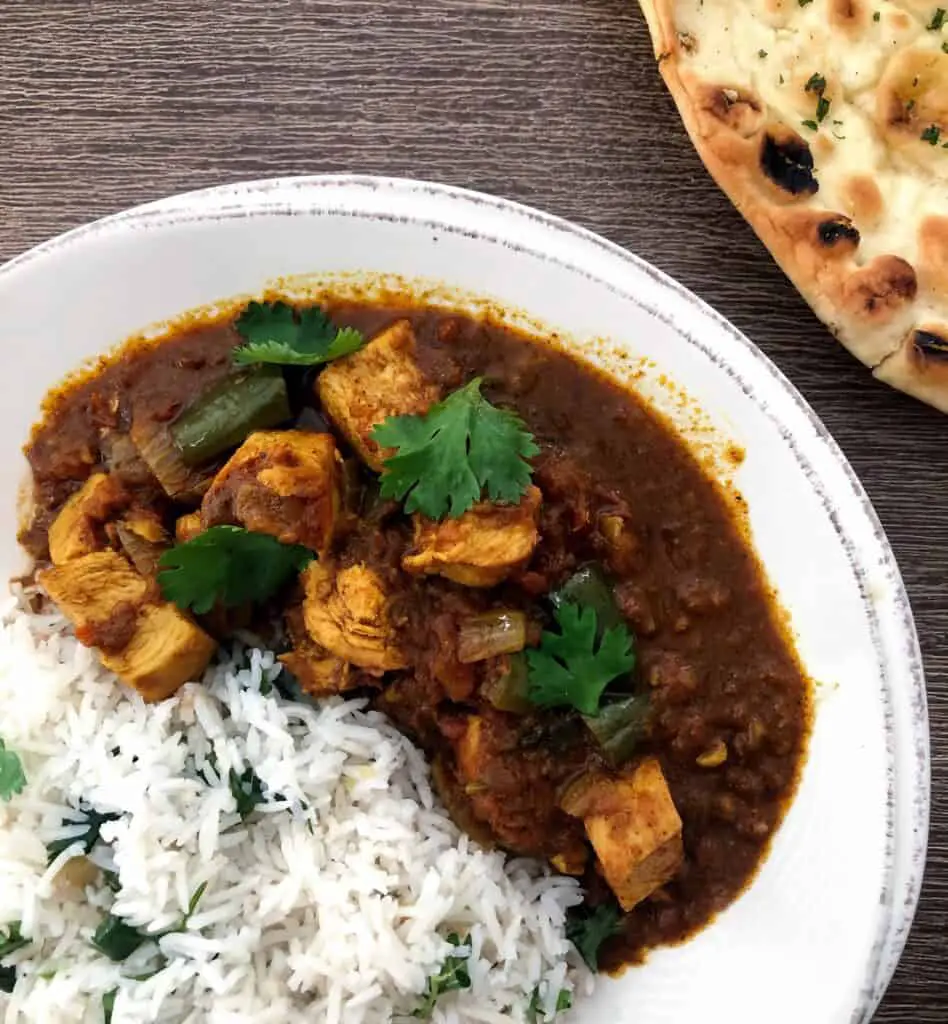 Cook an incredible Authentic Indian Chicken Curry at home! With a few essential Indian spices this aromatic dish will blow you away with its flavor.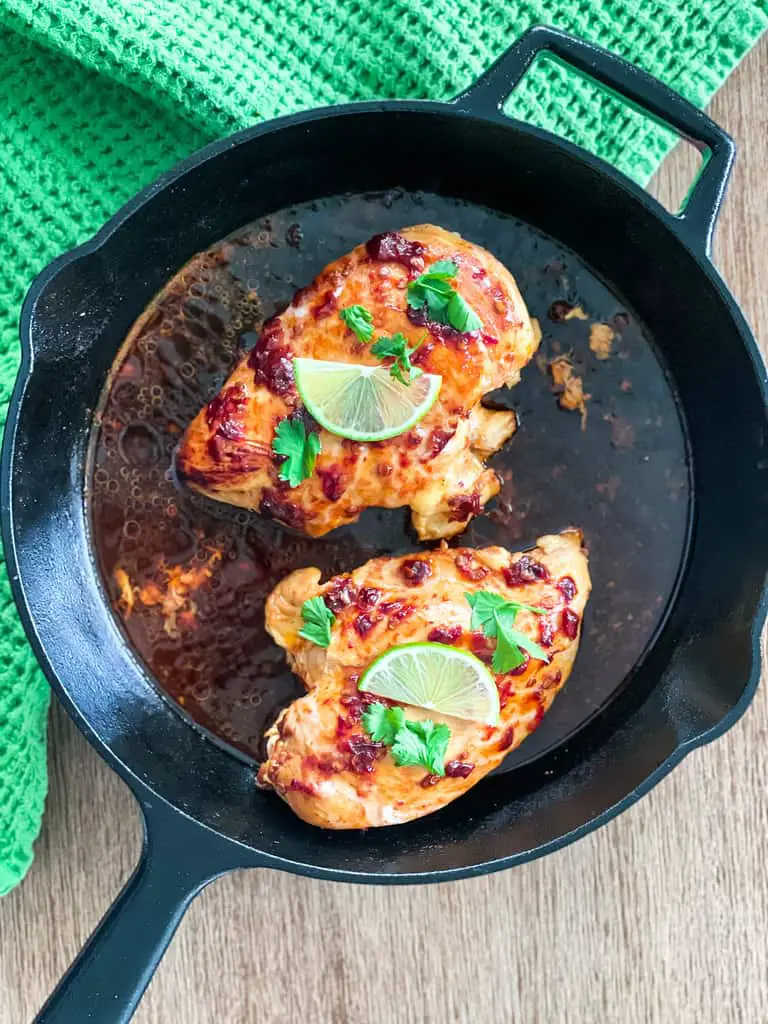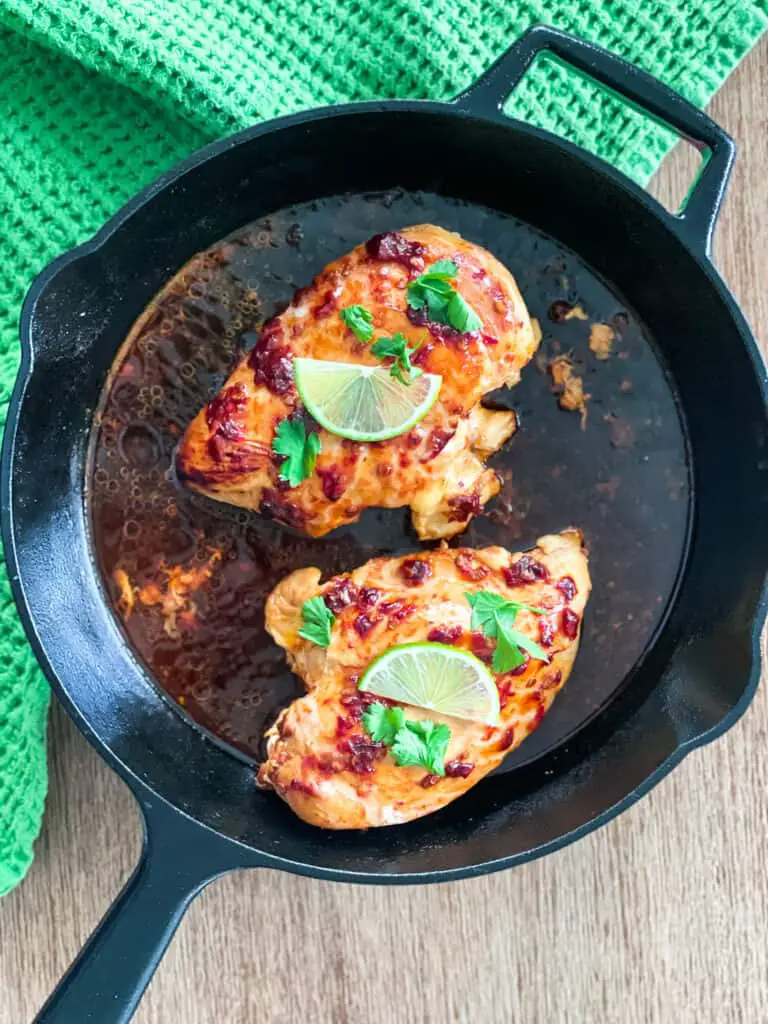 Baked Chipotle Lime Chicken combines the smokiness of chipotle peppers with the tanginess of lime juice for an easy, tasty dish!