Brunch is one of the meals I look forward to most. Nothing beats a mimosa with a savory, late-morning meal. This savory breakfast bowl contains so many of my favorite foods: hash browns, scrambled eggs, pulled pork, avocado, jalapenos, and pico de gallo. I'm drooling as I write this.
Restaurant spotlight
Bull & Bean
One of our favorite local eateries, Bull and a Bean is a quaint café that is bursting with colorful meals and a diverse menu. Offering gourmet options and very extensive breakfast, Bull and Bean is a hidden gem tucked away in Durham, NC
https://www.bullandbeancafe.com/
It's located closer to our work than our home, so we would typically patron it for a quick lunch and enjoy their lunch menu. Our go-to's are a savory rice, avocado, and egg bowl and their piled-high club sandwich. Their salads are also exquisite and very flavorful.
They have a superb coffee menu too. If you're local and this isn't on your list to try, it really should be. You're missing out on a treat.
Brunch Goals
During the stay-at-home order we were able to try out their brunch, and it wasn't soon enough!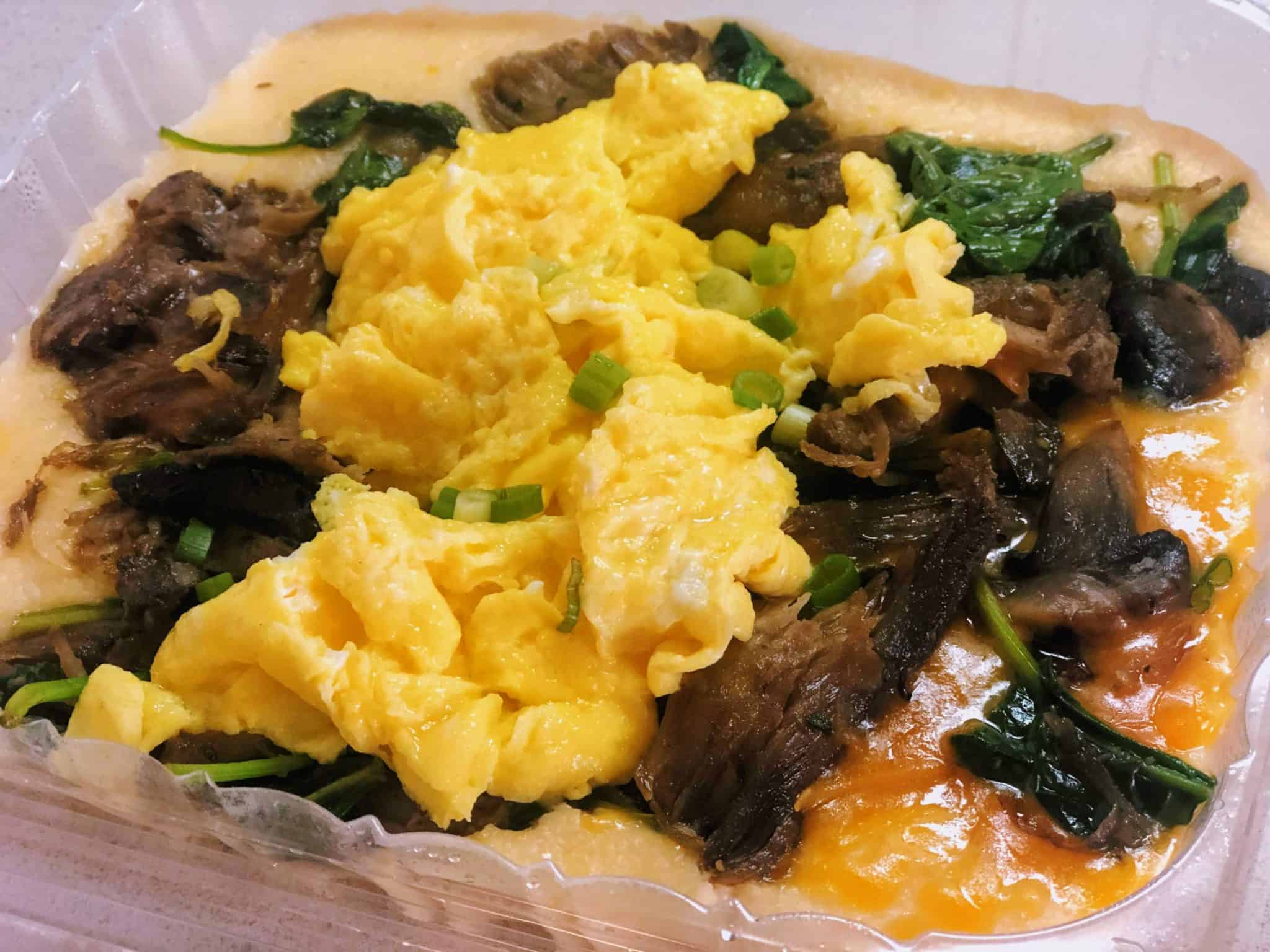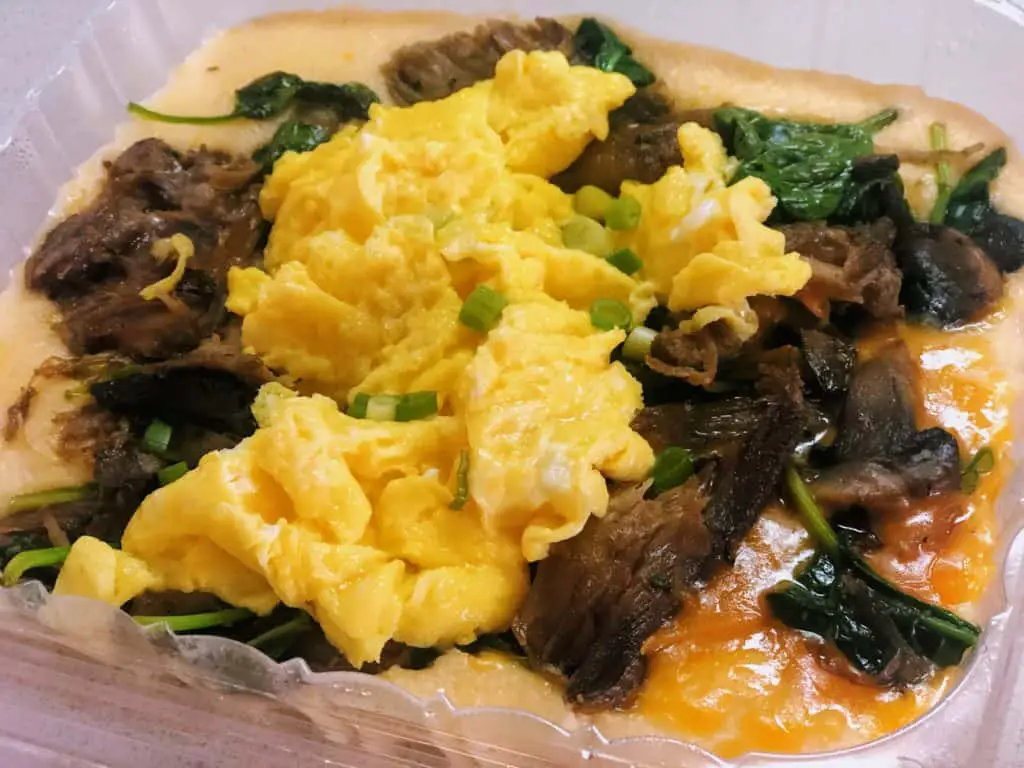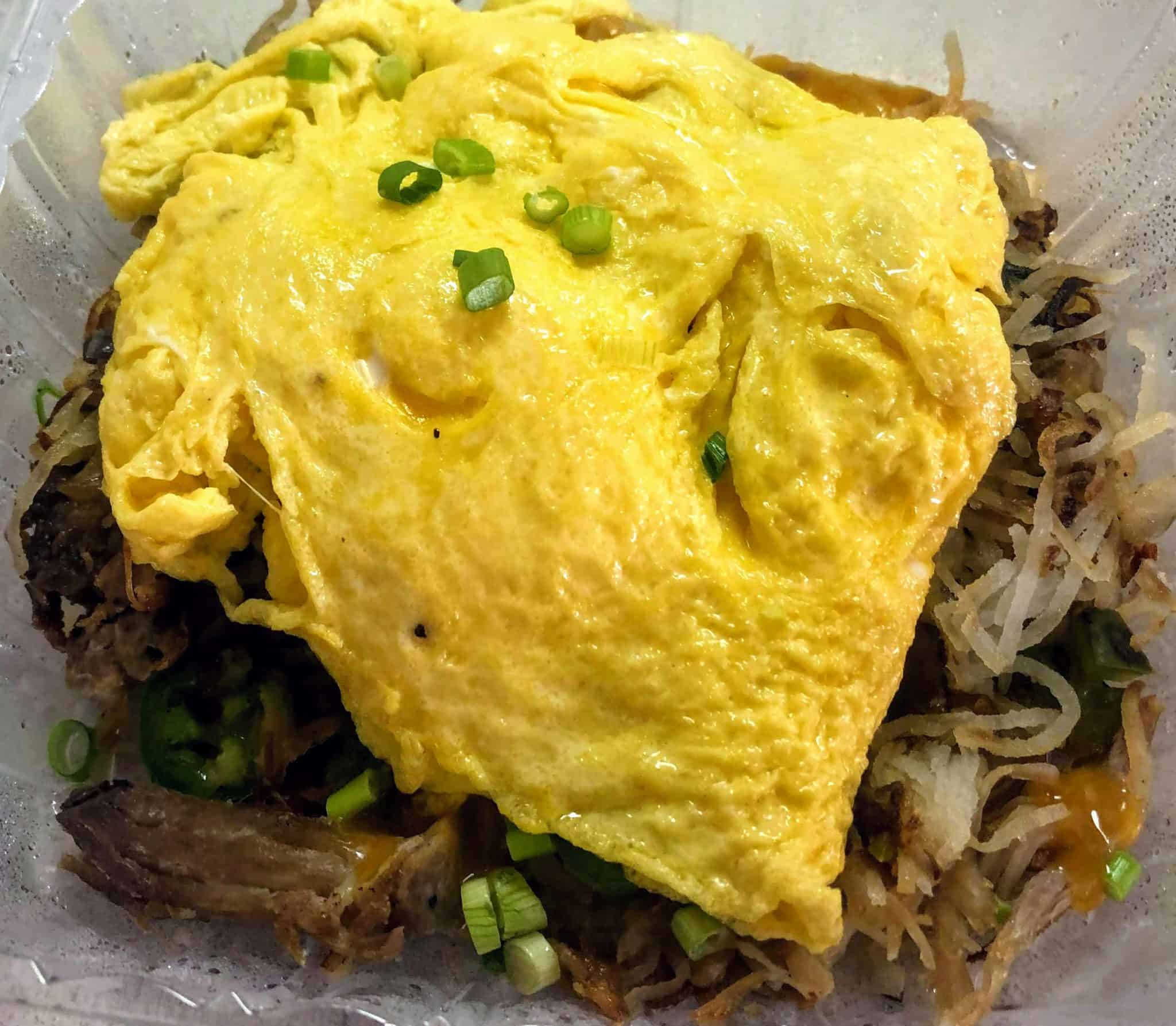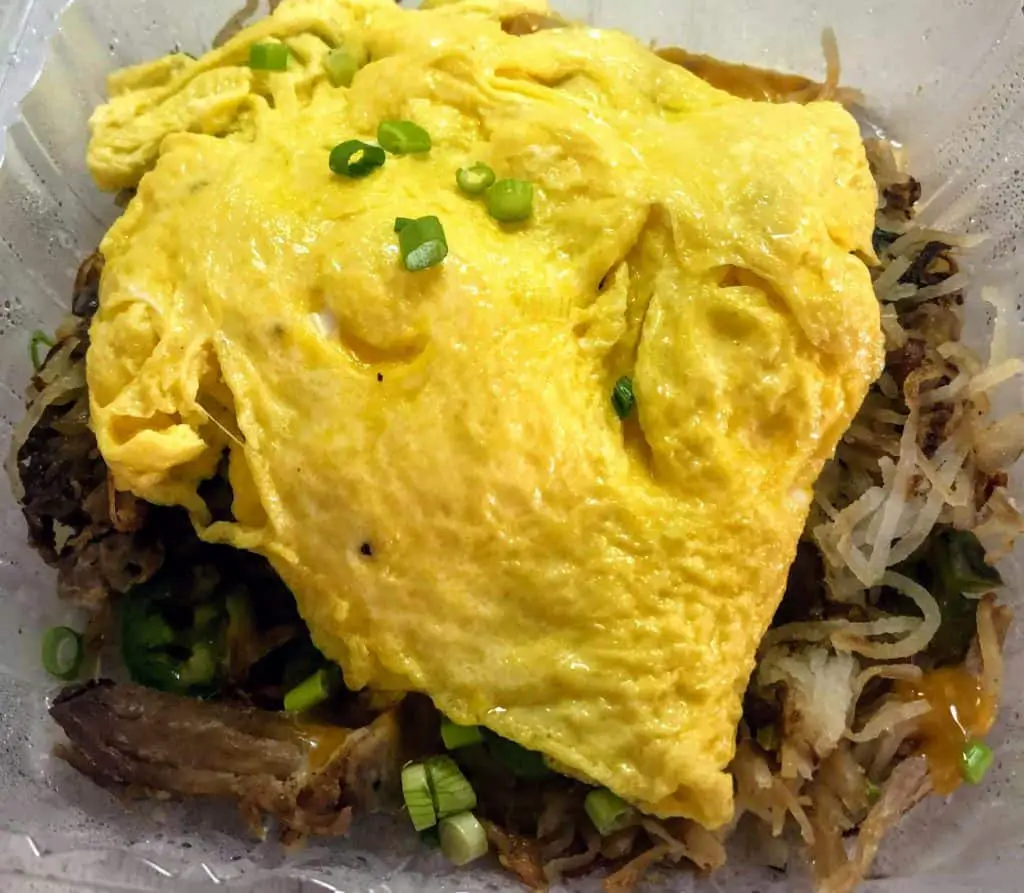 I ordered their famous loaded hash browns, topped with various peppers, onions, pulled pork and eggs, and Luke ordered a cheesy grits bowl, topped with spinach, onions, mushrooms, pulled pork, and eggs. Needless to say, we were absolutely stuffed and satisfied. Can you even see my bowl underneath all that scrambled egg??
As you can tell, our trays were filled to the brim! I had to sneak a bite (or two) of Luke's cheesy grits cause they were too hard to pass up.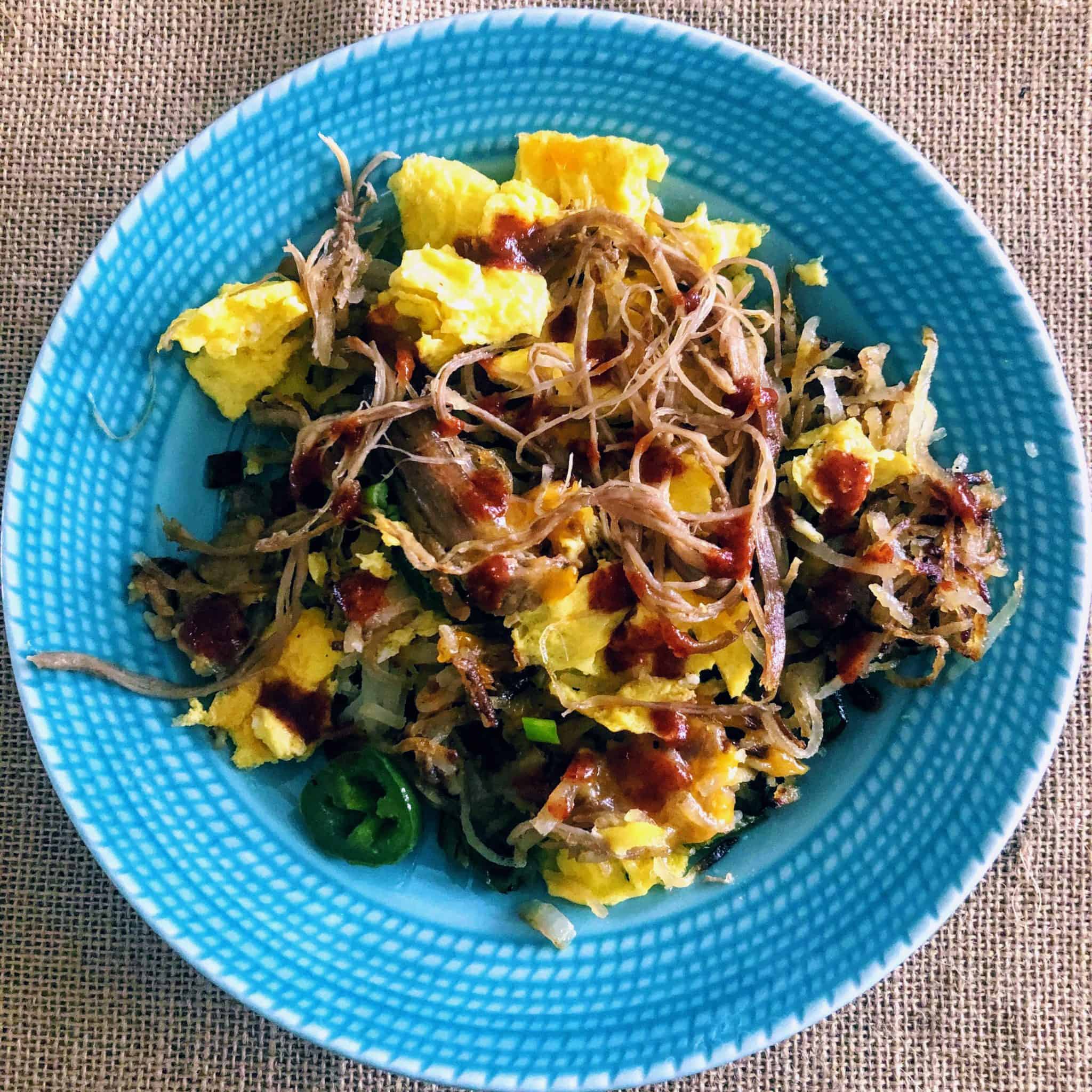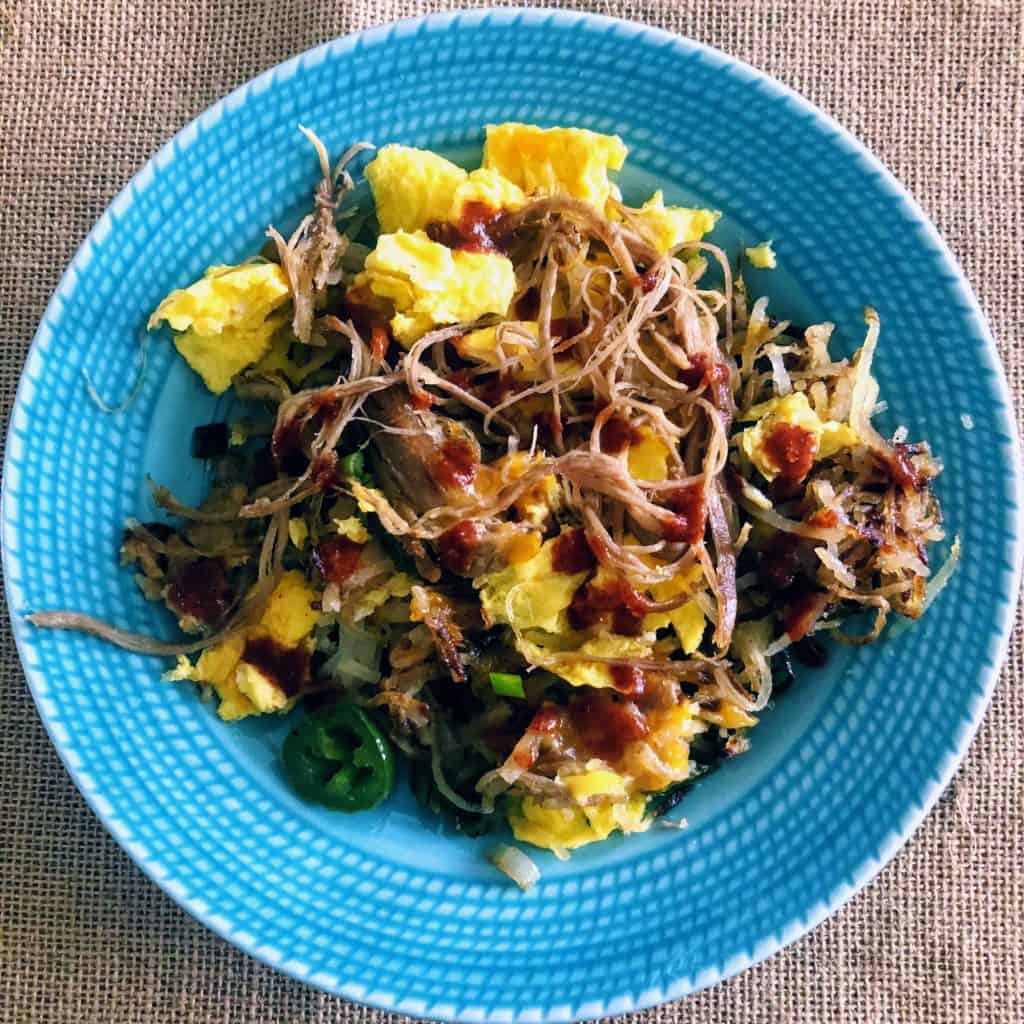 Savory Breakfast Bowl at Home
The servings are more than enough to eat across 2 meals, and I had fun personalizing mine at home.
Fresh from the restaurant, I tossed it well and all I added was a little bit of my favorite hot taco sauce. The fresh veggies, crispy hash browns, and juicy pork were such a great combo with the eggs. I would eat this any day for any meal.
Most of my vegetables were gone in the first sitting because I prefer to eat them when hot and fresh rather than reheated. I'd recommend the same to you if you expect leftovers. Eat the veggies fresh and the rest of your leftovers will reheat better, and you can always supplement them with even more fresh vegetables!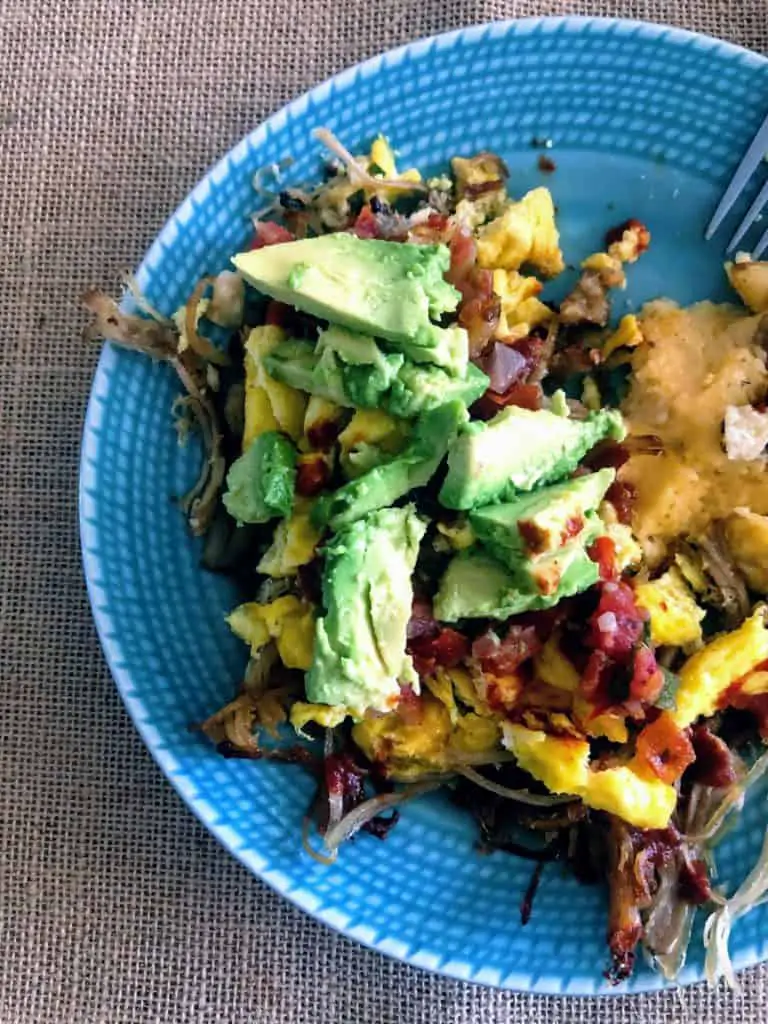 Leftover Remake: Savory Breakfast Bowl
Two days later for my leftovers I luckily had a ripe avocado that I knew would be the perfect addition to my bowl. Avocado and eggs are the dynamic duo of dynamic duos when it comes to breakfast. They are both very nutrient-dense, loaded with proteins and healthy fats.
In addition to pieces of avocado I topped my leftovers with a few scoops of cilantro-tomato salsa. What can elevate a breakfast bowl better than salsa?? Another one of my favorites. Let's keep incorporating southwestern cuisine into all of my meals and I'll stay happy.
Even a few days old, my bowl stayed tasted great and revitalized with the addition of a few new ingredients. Be creative when rejuvenating your leftovers and think about how food in your fridge could be added and create a new twist on the meal.
How to: Cut an Avocado
An avocado is not the easiest produce to cut and it can be slightly dangerous due to its slipperiness.
If using a sharp knife, take your time and ensure you keep distance between the knife and your hand holding the avocado. That seems self-explanatory but it's just so easy for the knife to slip and scrape your hand.
To prevent all future avocado injuries, I only use my 3-in-1 avocado tool rather than a knife. This gadget is plastic and much duller than a knife to protect your hands, but is still sharp enough to cut through the avocado. I use it at least every other day and my avocado consumption would decrease without it.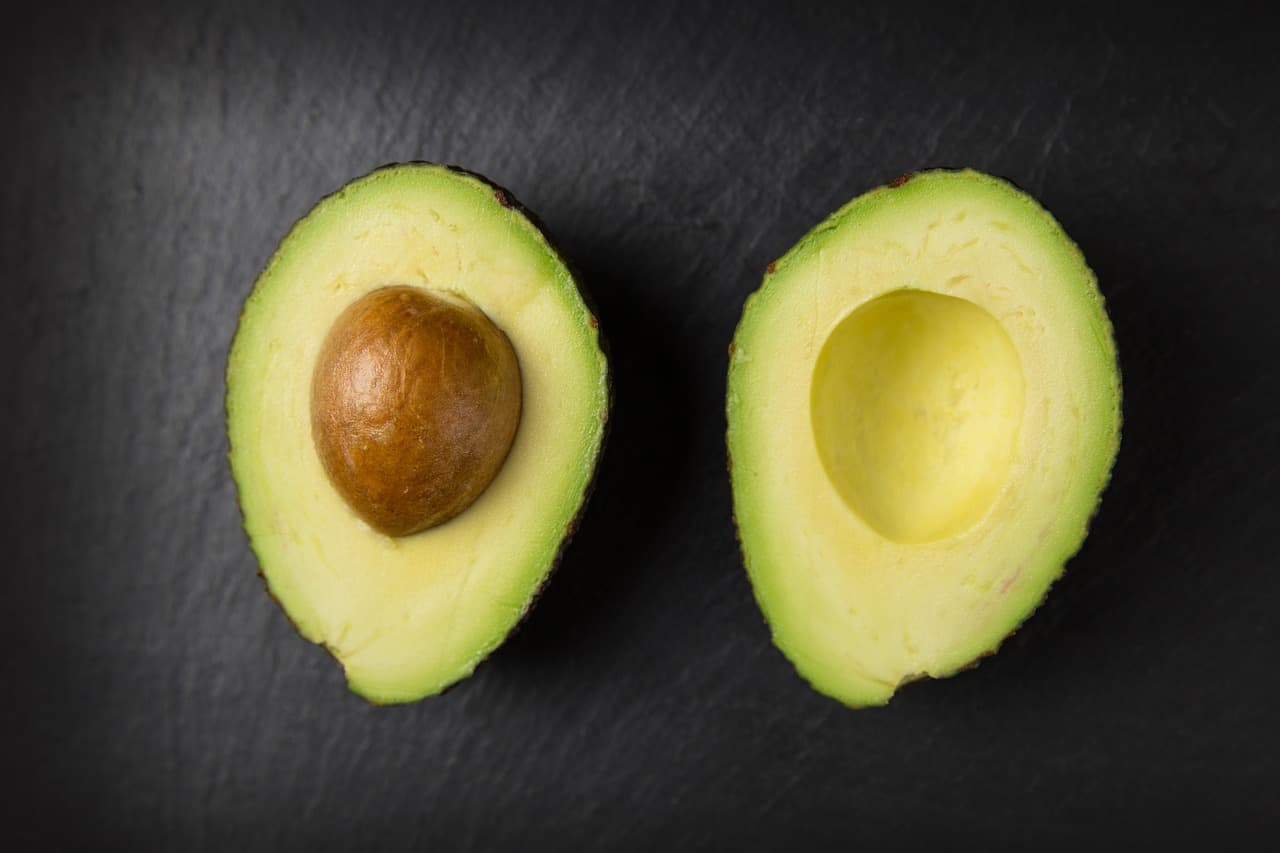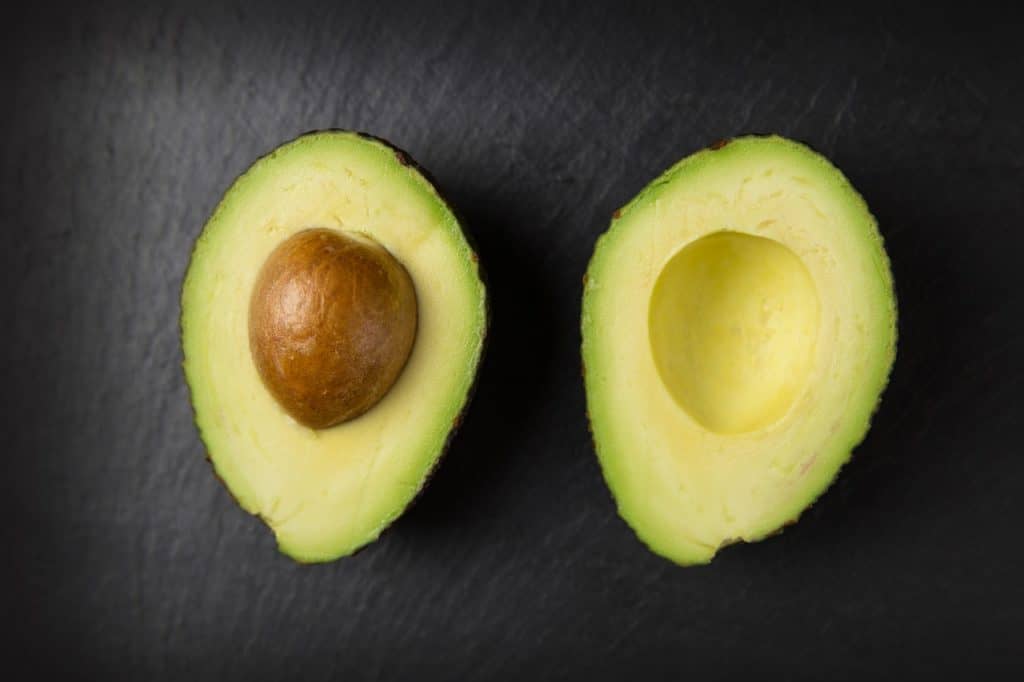 Begin my slicing the avocado in half lengthwise. Within it lies a hard pit in the center. Slide your tool around the pit, continuing to slice all the way back to where you started.
Pull apart the avocado and grab the half that the pit remains in.
Remove the pit extremely carefully if using a knife. This can definitely be the trickiest part.
Using the avocado too, gently push the small blades in the center into the pit. Push down and twist, and when you pull up the pit should be attached to the tool. Put your finger through the circular hole and push the pit out.
Slice the avocado and scoop out with a spoon or use your avocado tool to slice and remove the avocado.
Your first avocado will be the hardest, but after that you'll be cutting them like a pro 🙂
Pin me!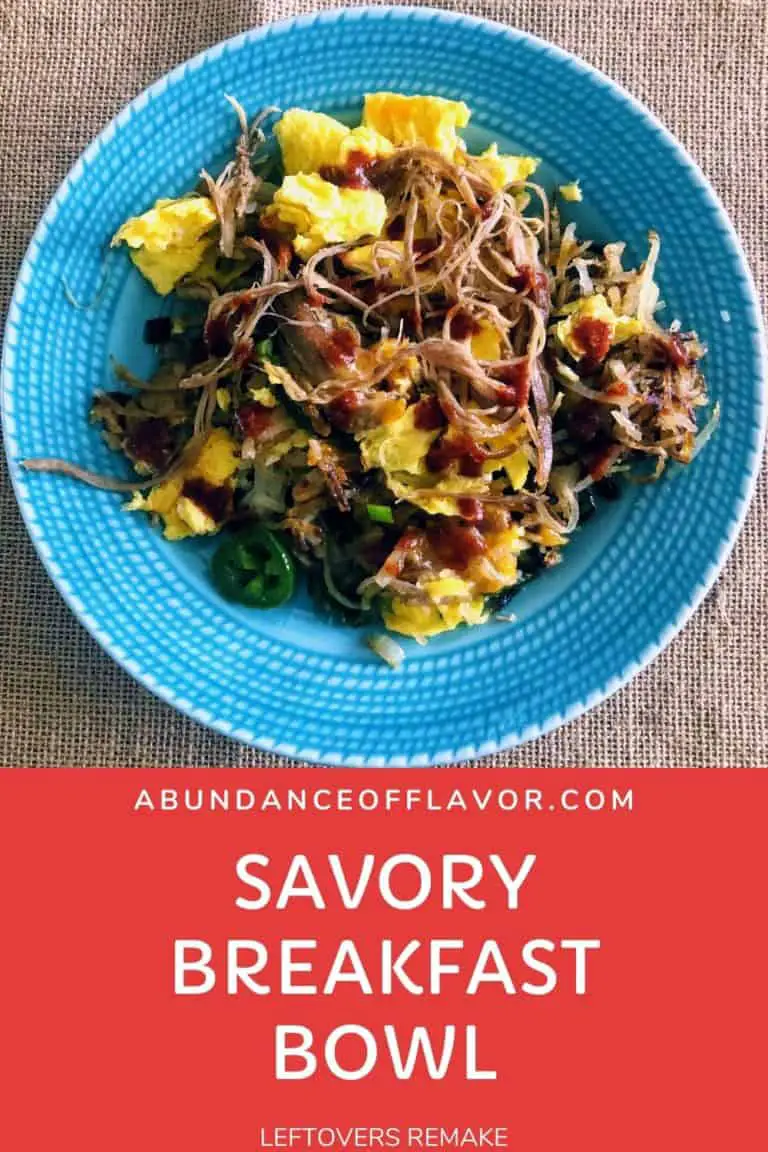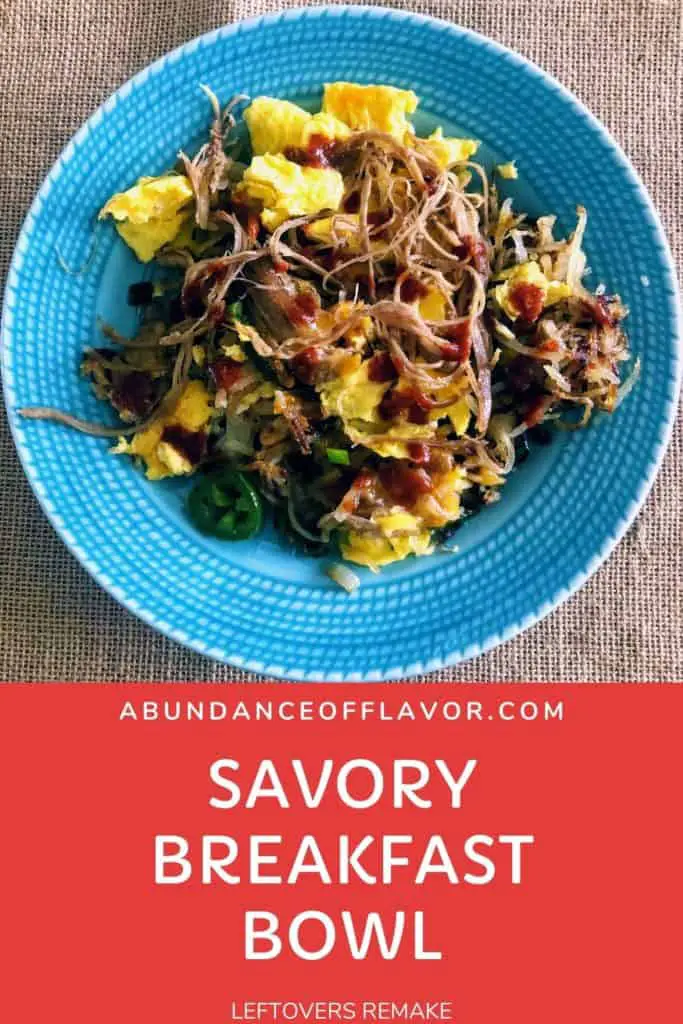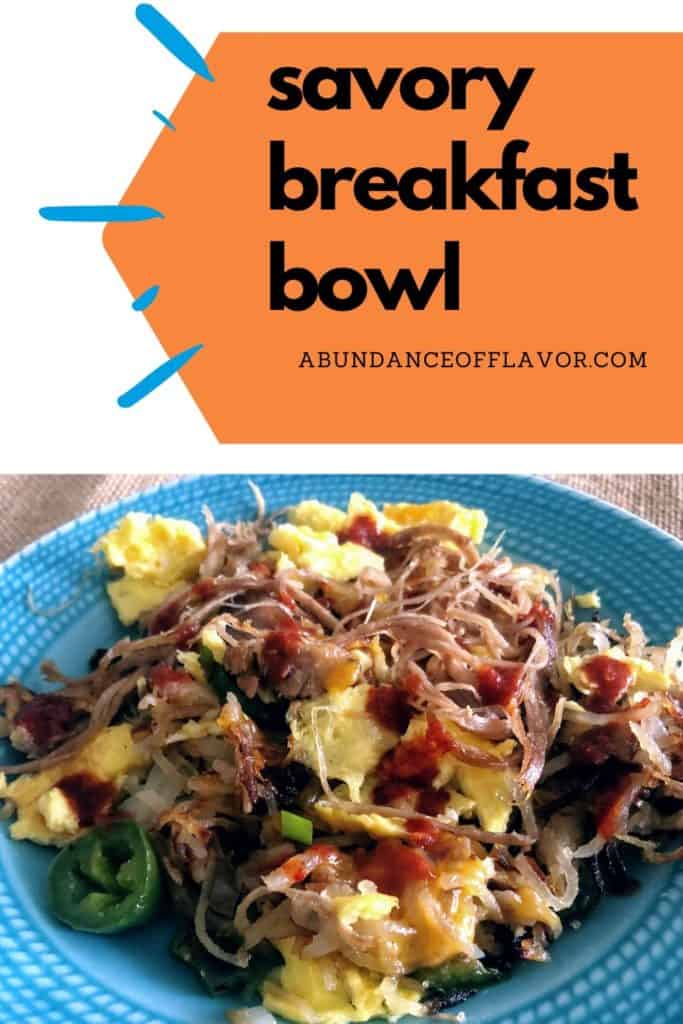 What are your favorite breakfast combos? Do you have a signature brunch order? Share in the comments below and we can daydream for weekend mornings together!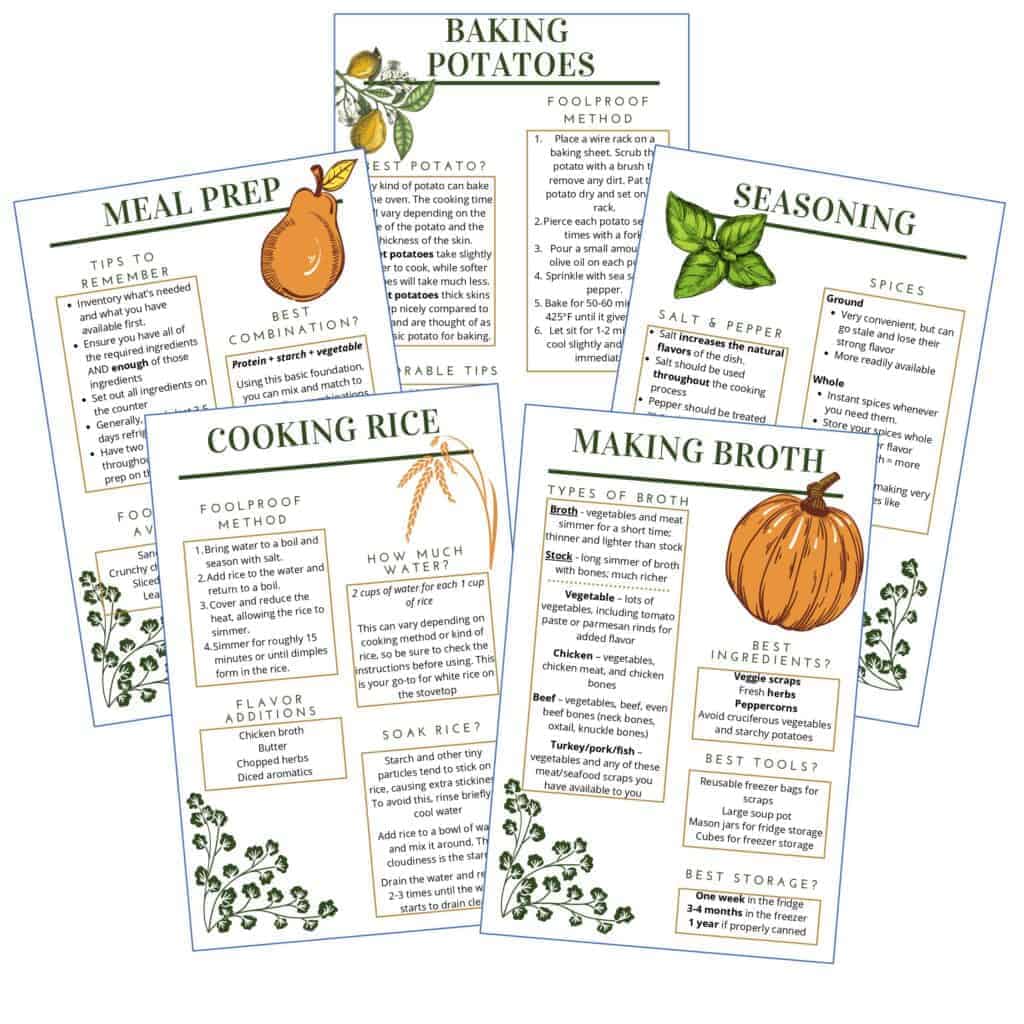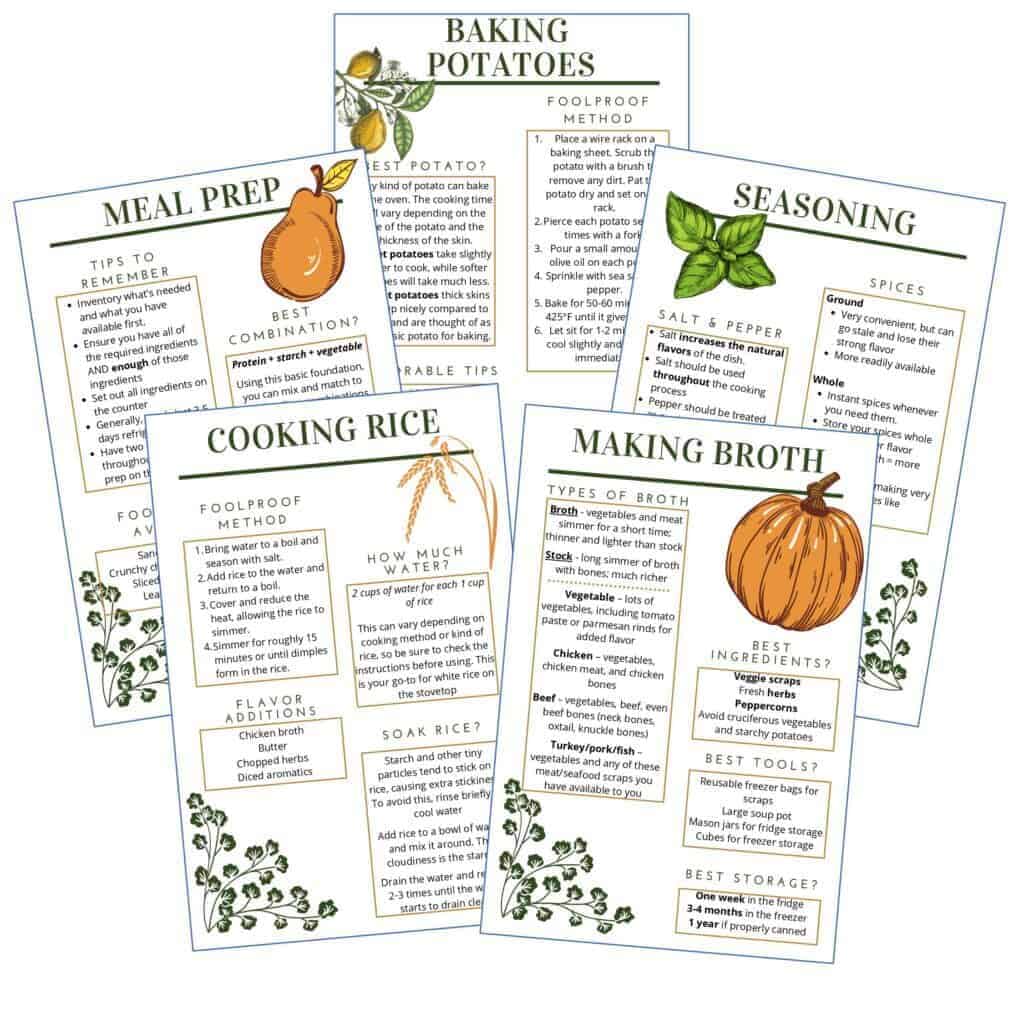 Get your $1 worksheets today!
Related Posts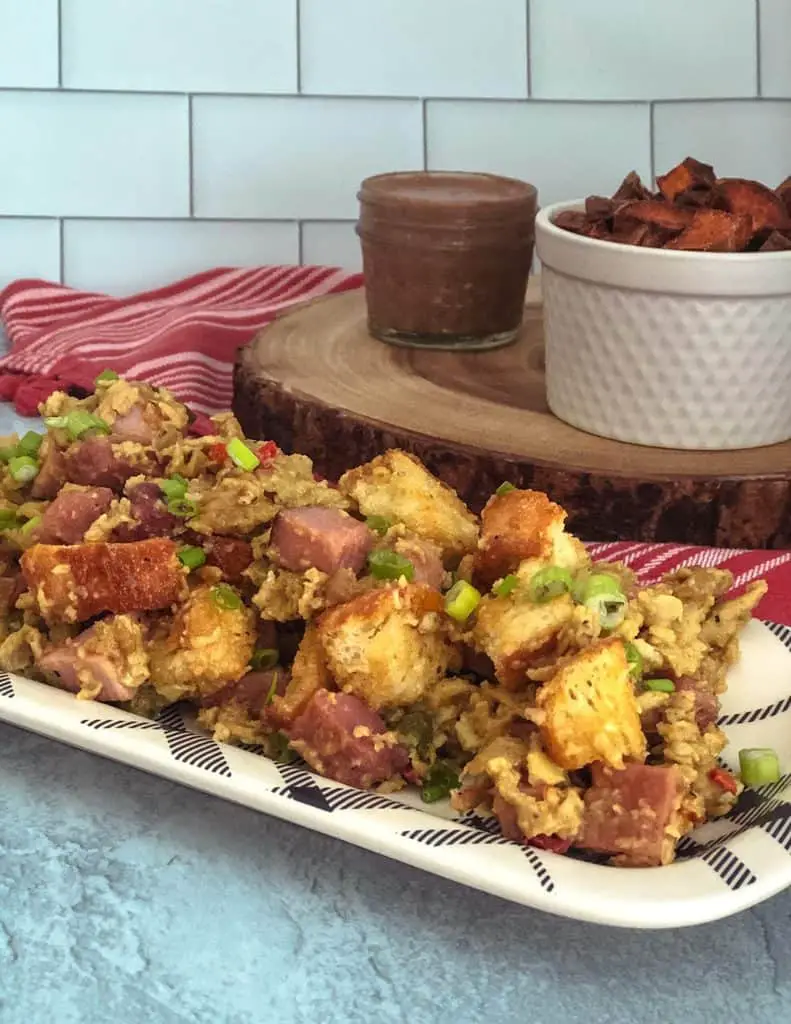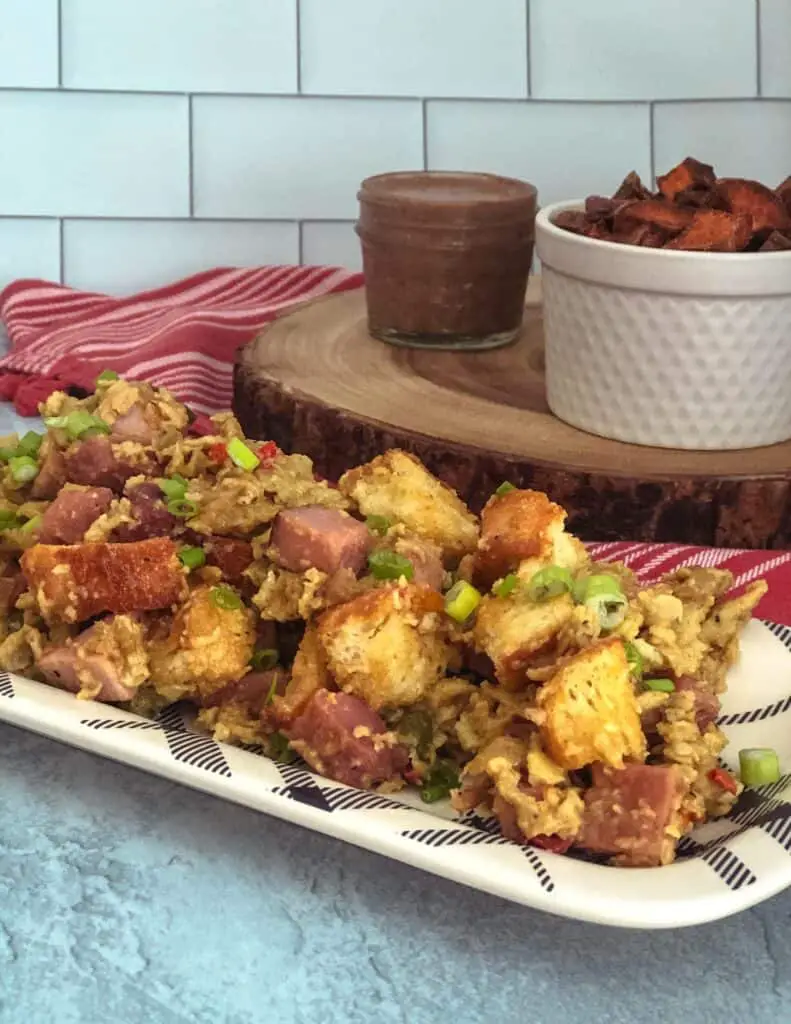 Ham & eggs scramble is filled with juicy ham, fresh eggs, and crisp croutons to create an unbeatable breakfast combination.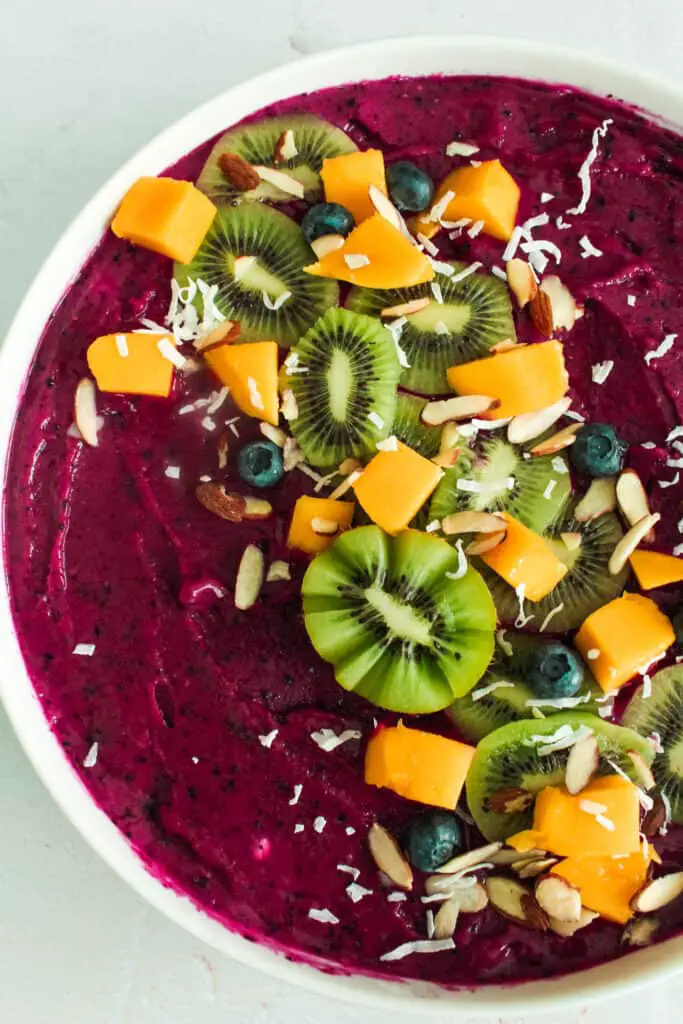 Tropical Dragon Fruit Smoothie Bowls are as delicious as they are vibrant. Customize with your favorite fruit and toppings!