A sweet and refreshing treat, Watermelon Pizza with Cream Cheese Icing is the perfect snack for a day in the sun. Juicy watermelon is topped with a light cream spread and mixed berries for an all-American snack!
---
Please note this post contains affiliate links, which means I receive a small commission, at no extra cost to you, if you make a purchase using the links. Please see my disclosure for more details.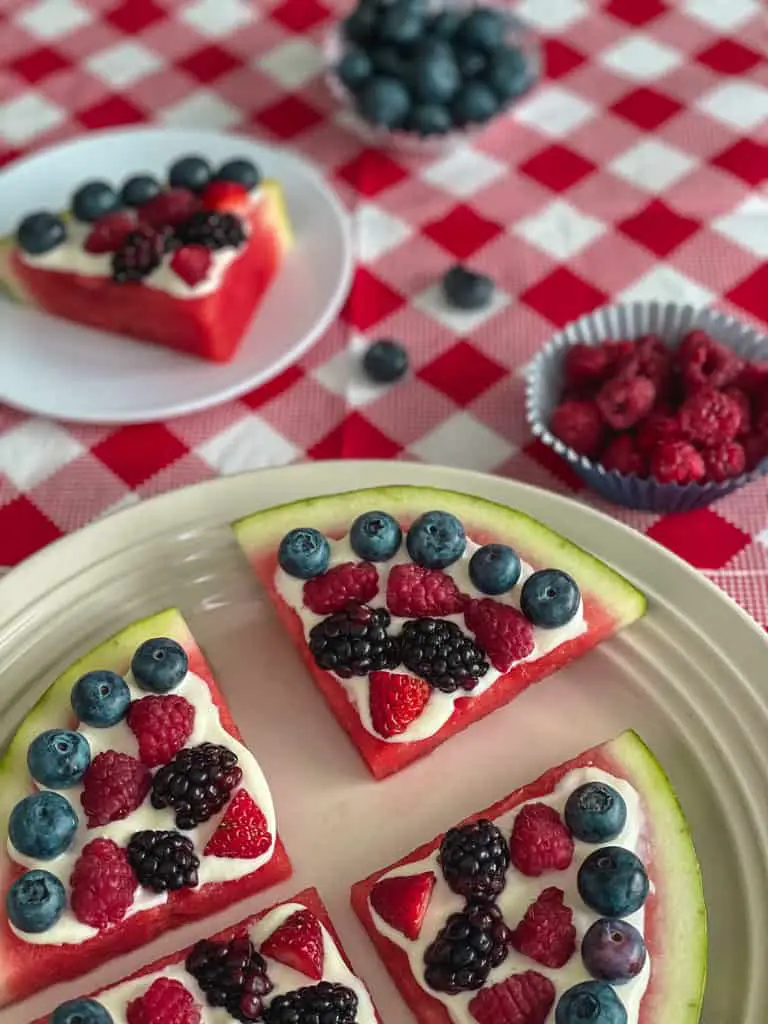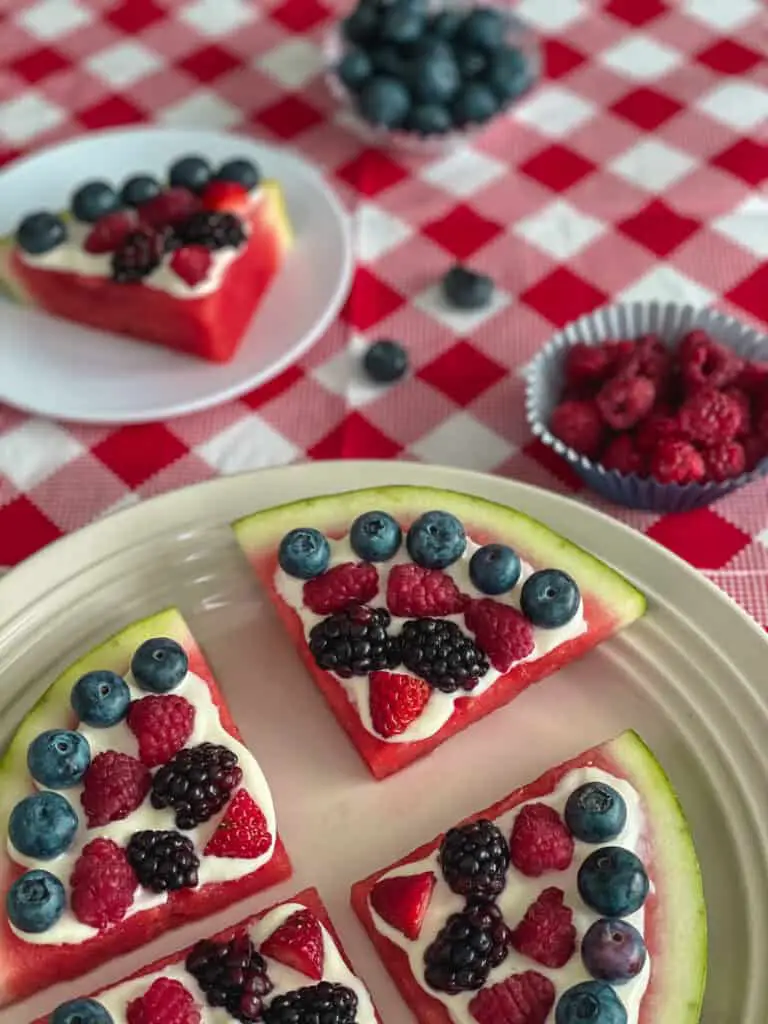 The Sweetness of Summer
It's the middle of summer and by now we're all trying to find the right balance between enjoying outside and beating the heat.
Drinking water is a must but is not always the easiest habit to maintain. The best way to stay cool is to make it fun! I'm talking tall glasses of ice cold lemonade, fresh fruits galore, and all the homemade popsicles your freezer can store.
For an even sweeter take, no-churn ice cream is the ultimate summer indulgence that everyone loves, no matter their age. Enjoy on a waffle cone or place a humongous scoop on a slice of cast iron cobbler for a picture-perfect treat.
It's hard to beat watermelon slices so juicy it drips down your chin before you can catch it with a napkin. A light cream cheese icing acts as the glue on these watermelon slices to hold all your favorite berries nice and snug. Who knew pizza could be this healthy??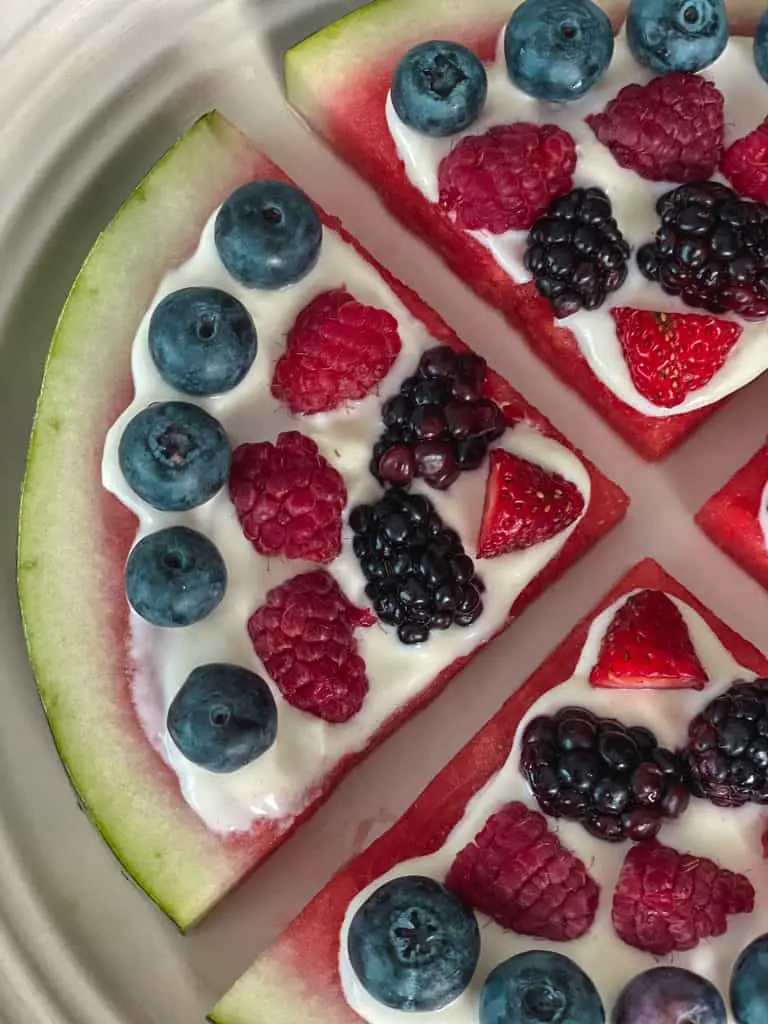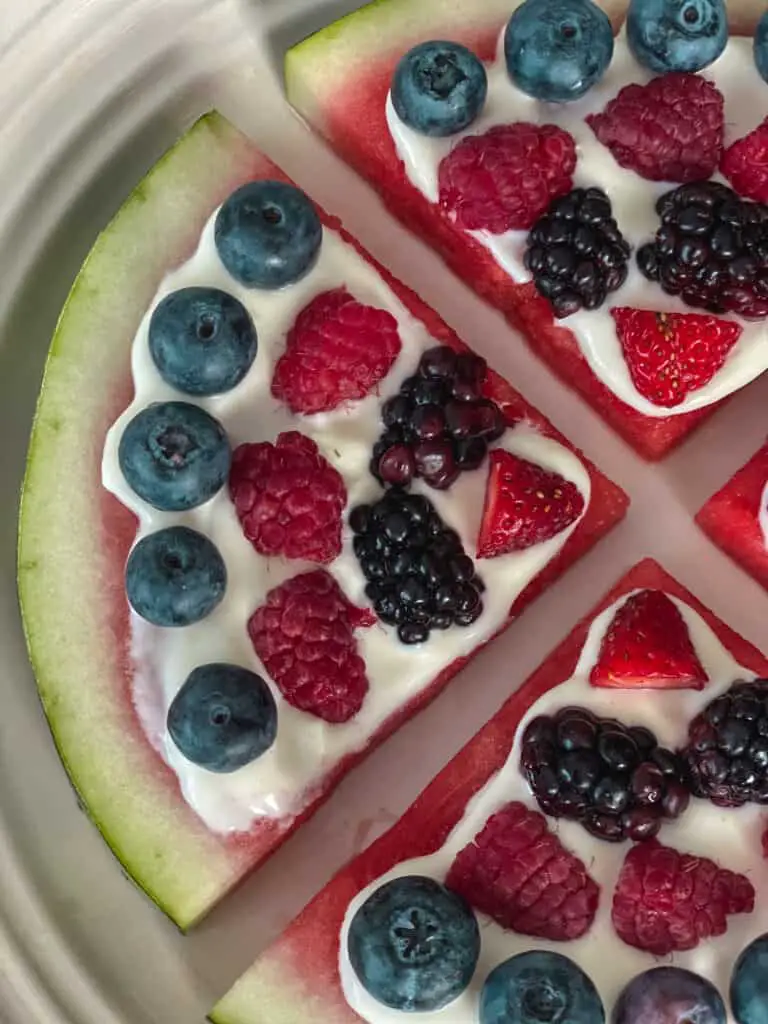 How to: Make Cream Cheese Icing 
Everyone loves icing!
This icing is incredibly easy to make with only 4 ingredients. The yogurt and cream cheese come together to form an icing that's not too heavy and just right on the sweet factor.
Beat the cream cheese and Greek yogurt in a small bowl. Mix in the powdered sugar and orange juice until combined.
Don't fret if you only have just yogurt or cream cheese and not both. You will only need to add something else to achieve the right consistency.
If using only yogurt, mix in a little syrup or honey to get it to thicken.
If using only cream cheese, add a little heavy cream to soften it up and make it more spreadable.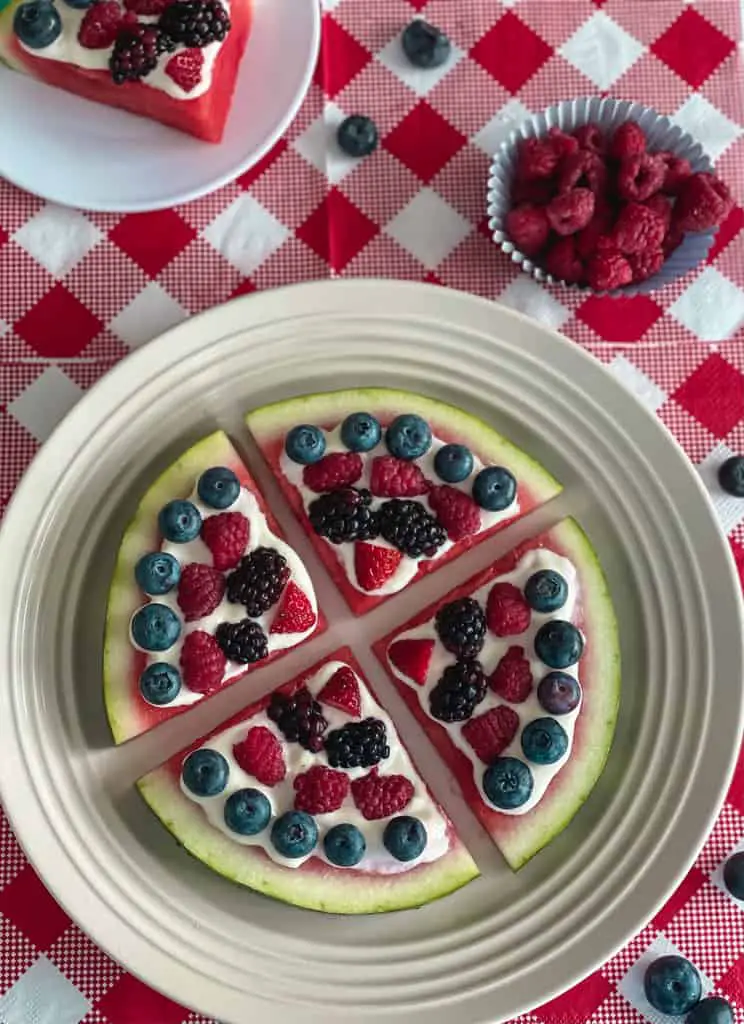 How to: Assemble Watermelon Pizza
It is seriously so much fun adding all the toppings to watermelon pizza starting with cream cheese icing.
You can get creative with your fruit selection, fruits cut into shapes, and have fun with unique designs!
Gently spread the cream cheese icing over each wedge and top with chopped berries. 
I've found it's easiest to cut the watermelon wedges before decorating, but do whichever way is easiest for you. 
For this watermelon pizza I went with a red, white, and blue theme that looks amazing with the bright red watermelon backdrop!
This can store in the fridge but is best eaten fresh. Enjoy!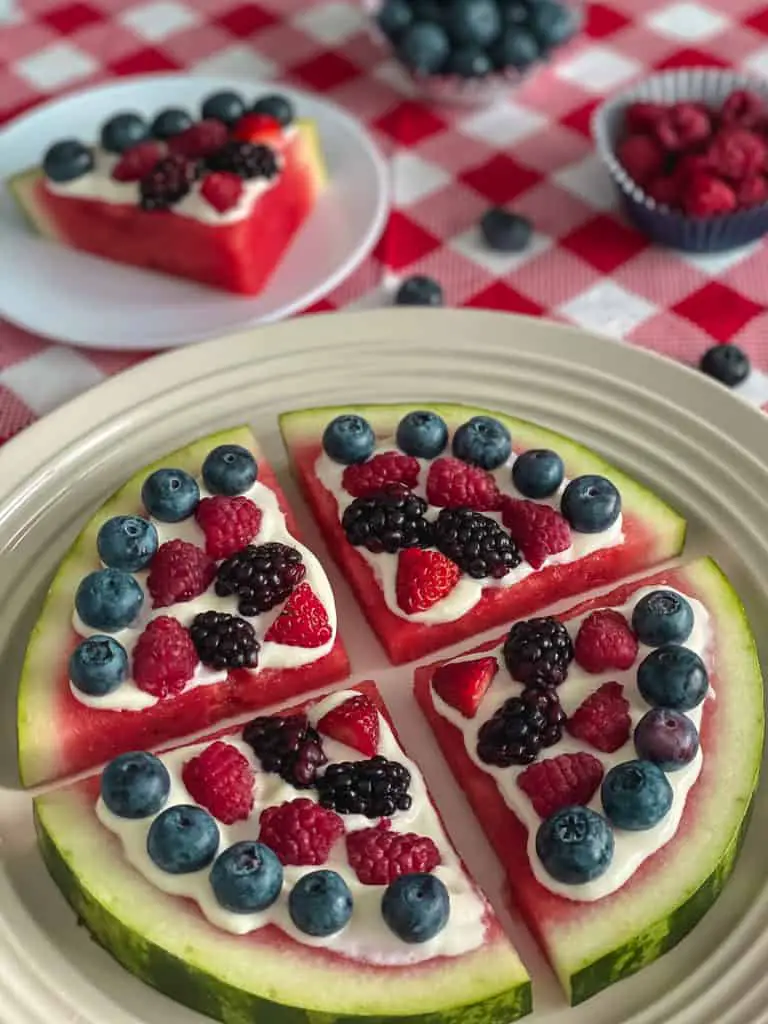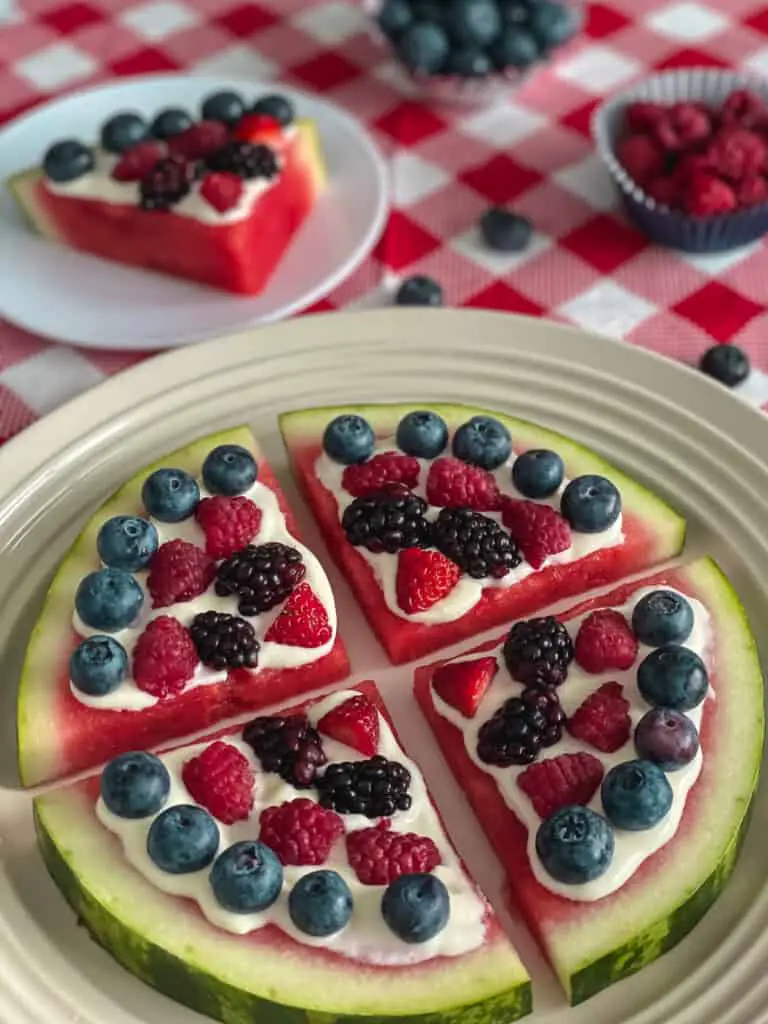 Ingredients Needed
Materials Needed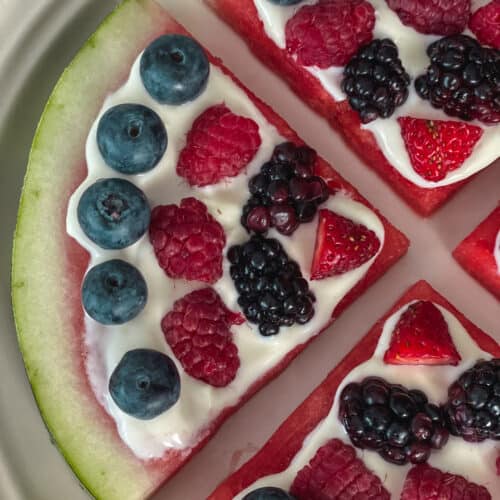 Watermelon Pizza with Cream Cheese Icing
A light and refreshing treat, Watermelon Pizza with Cream Cheese Icing is a healthy dessert that was made for a day in the sun.
Print
Pin
Rate
Ingredients
1

seedless watermelon

2

oz

cream cheese, softened

½

cup

Greek yogurt

¼

cup

powdered sugar

½

large orange, juiced

1-2

cups

mixed berries (strawberries, blueberries, raspberries, blackberries)
Instructions
Slice the watermelon into 2-inch rounds. Cut each round into wedges.

Beat the cream cheese and Greek yogurt in a small bowl. Mix in the powdered sugar and orange juice until combined.

Spread the icing onto each watermelon wedge and top with mixed berries. Enjoy immediately.
Pin me!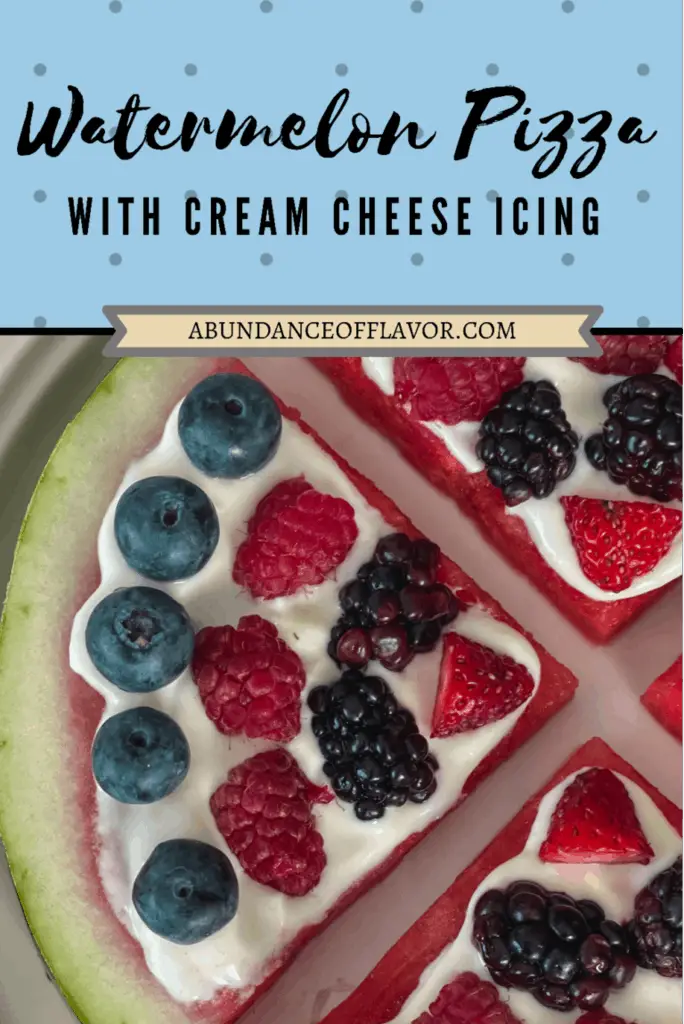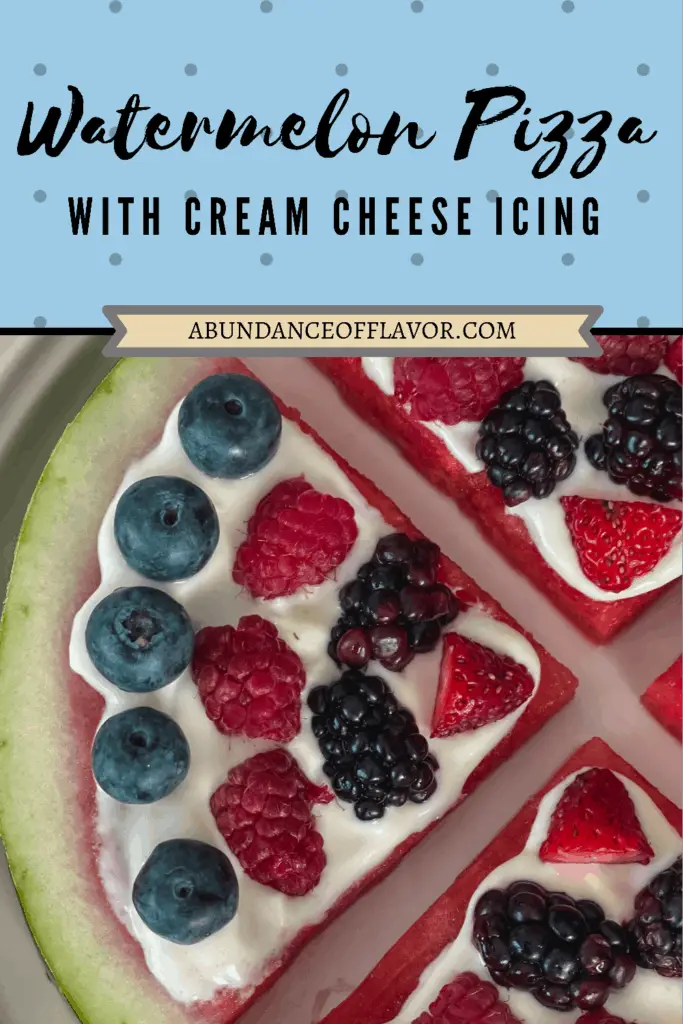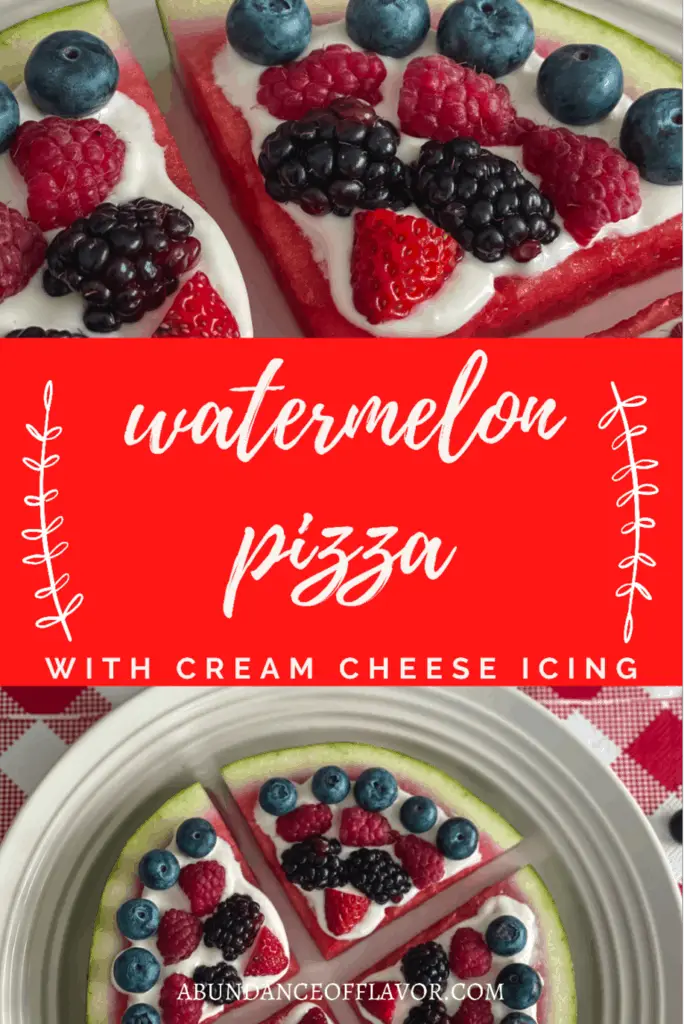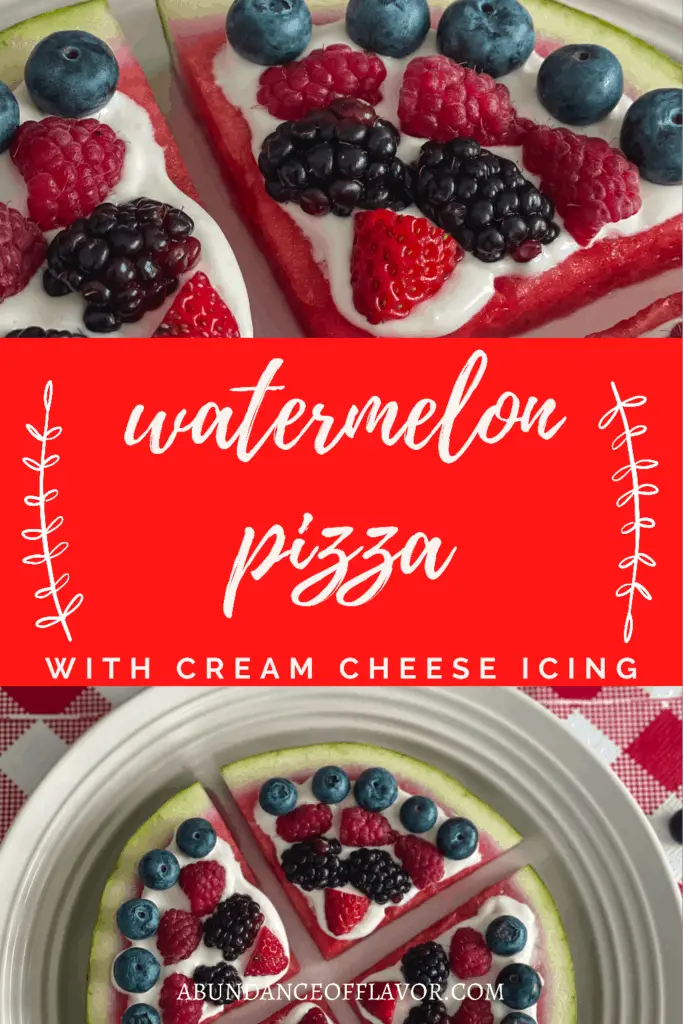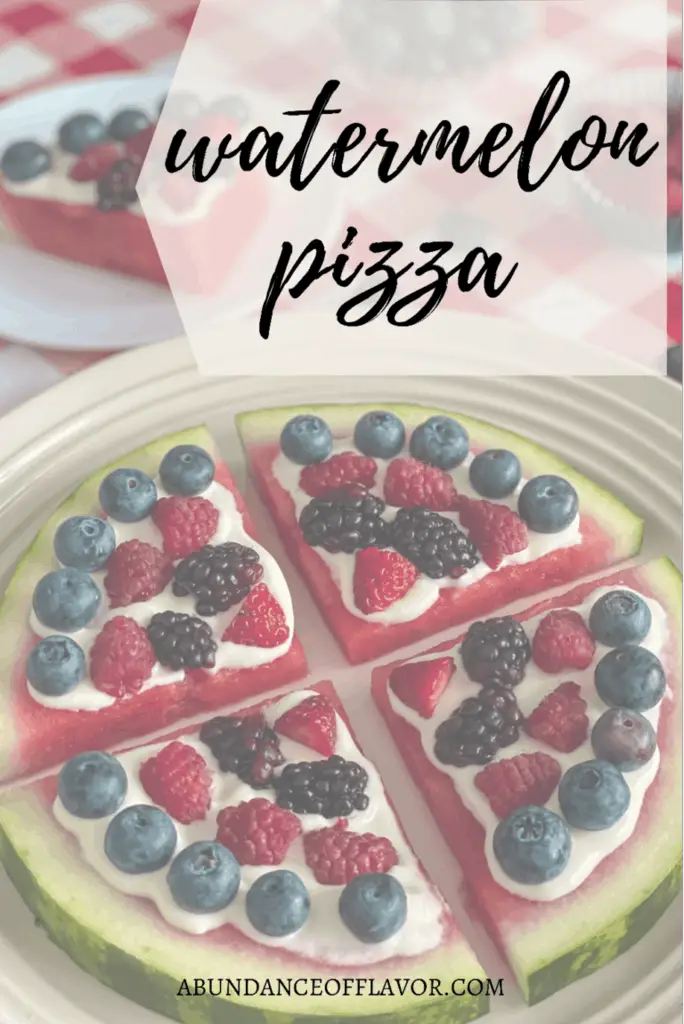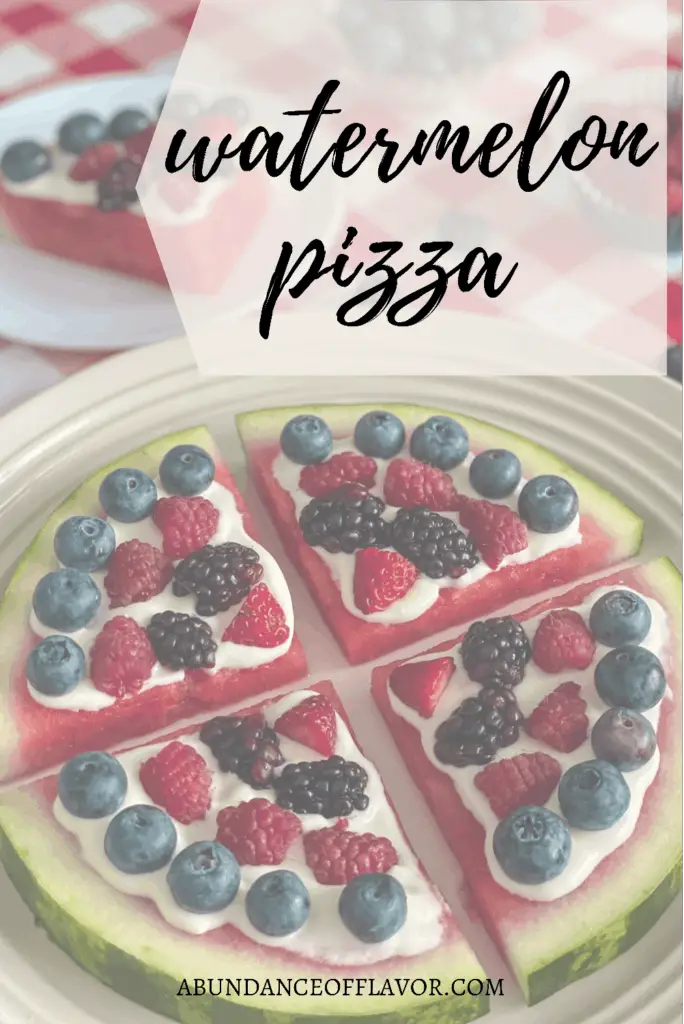 Have you ever tried variations of fruit pizza? Share your favorite fruit toppings in the comments below!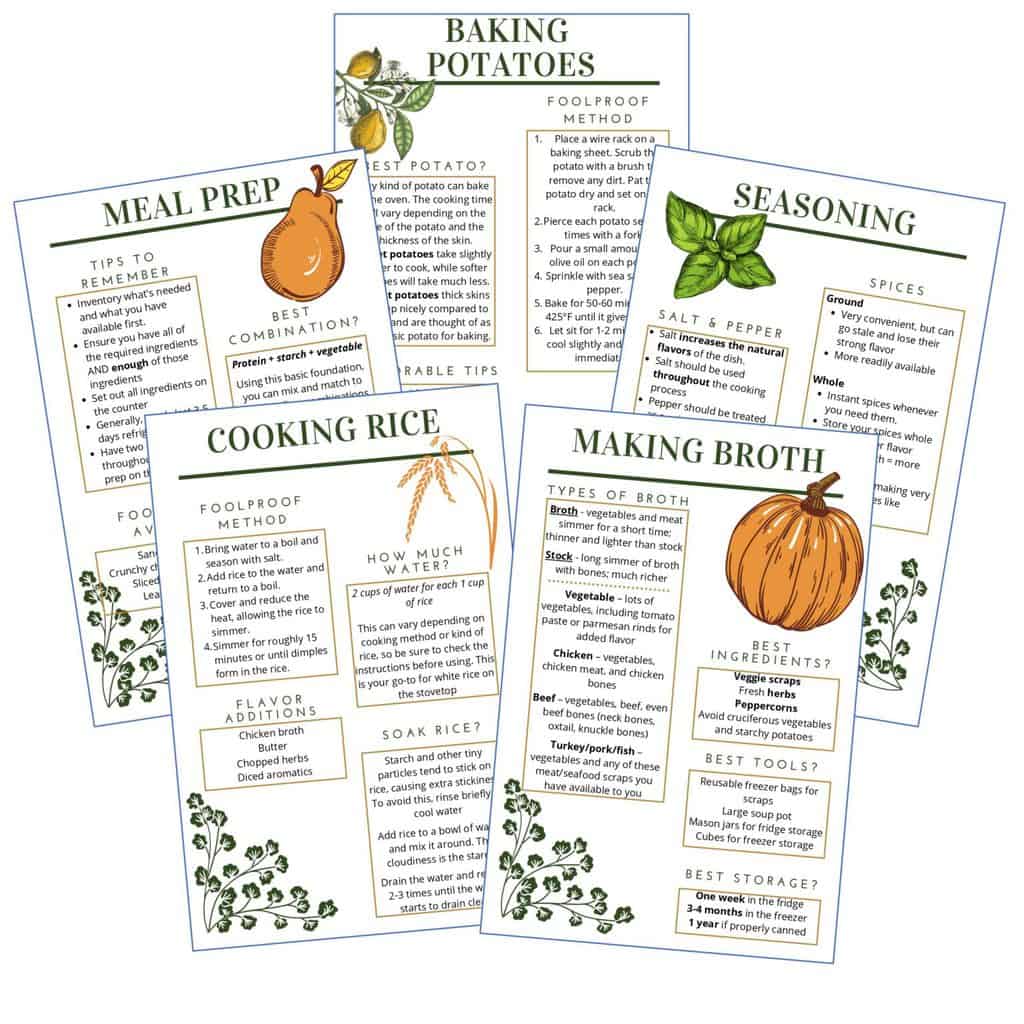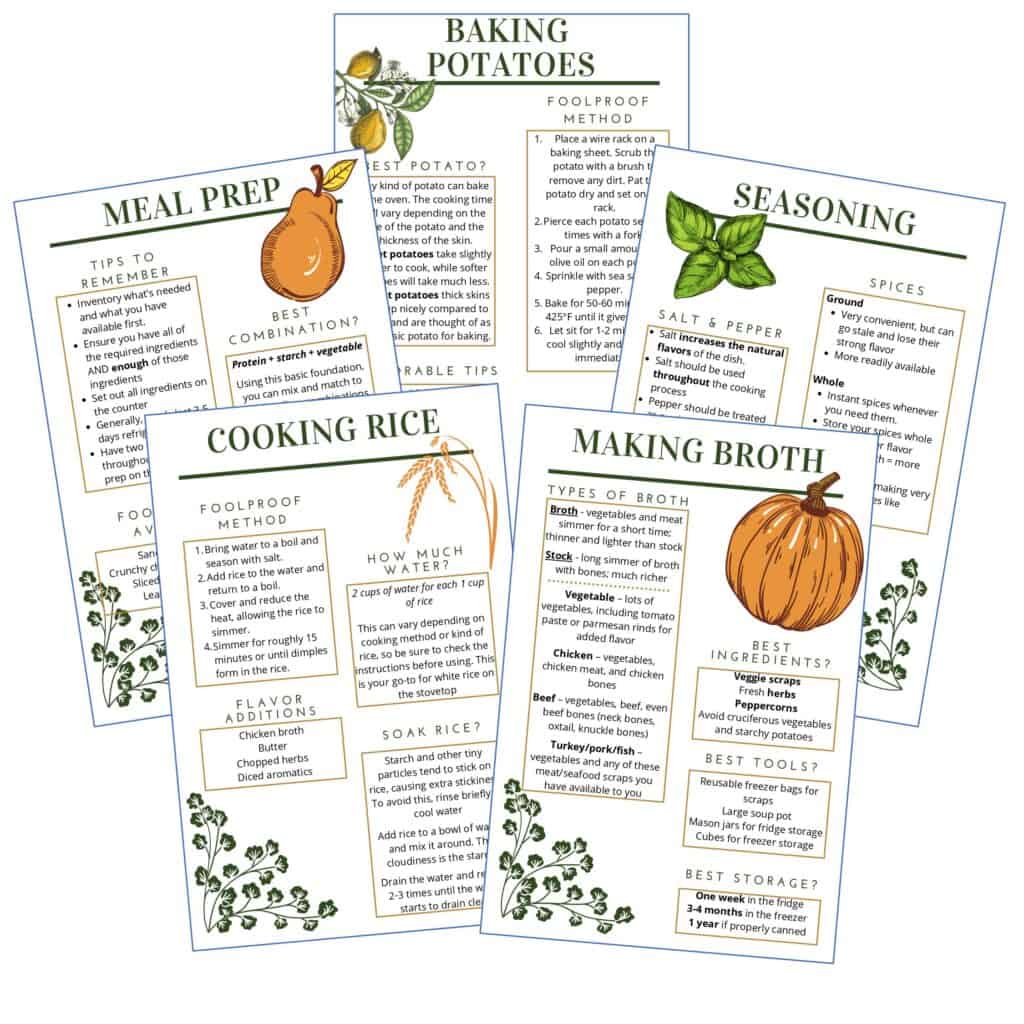 Buy Cooking Skills Worksheets!
Related Posts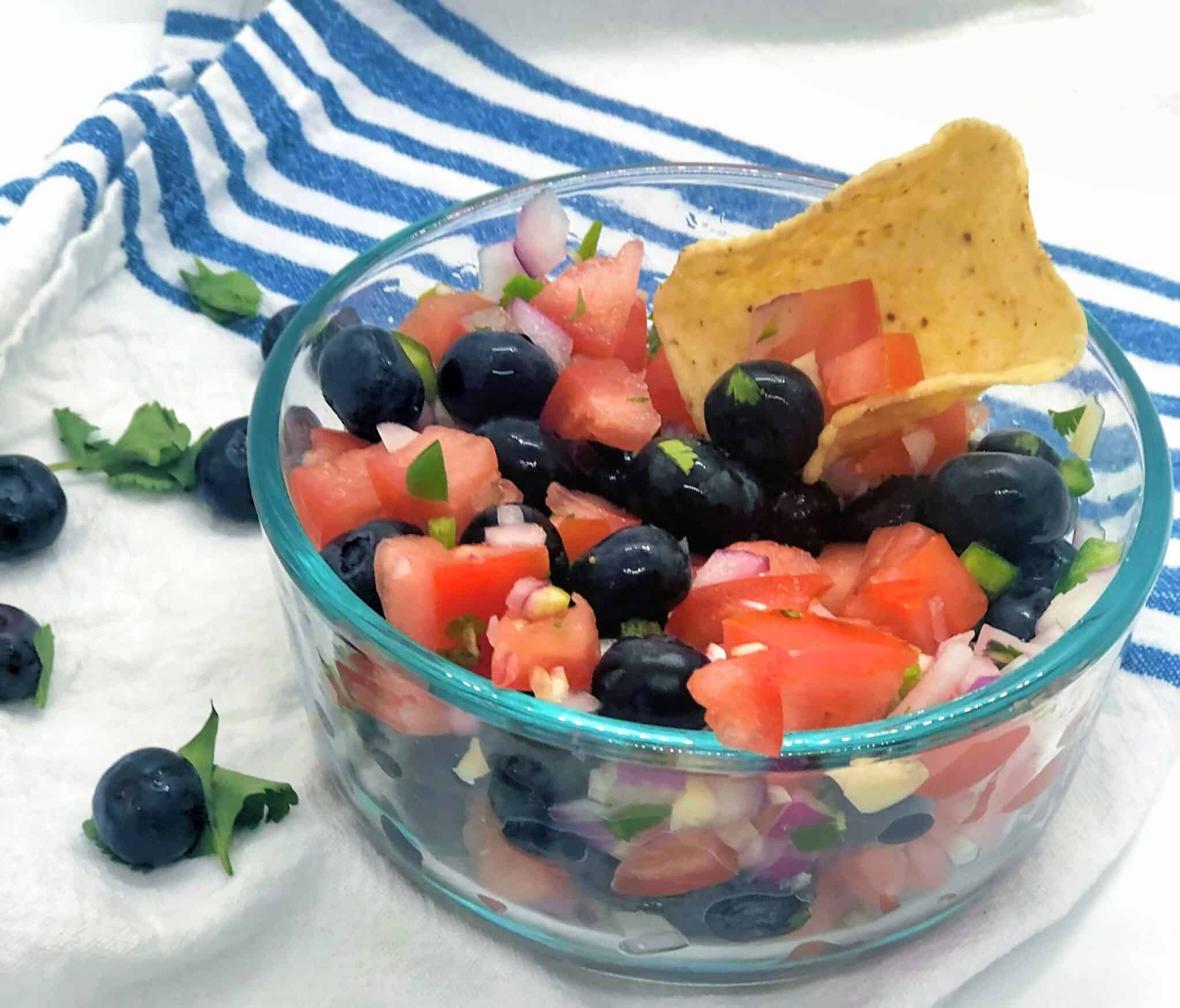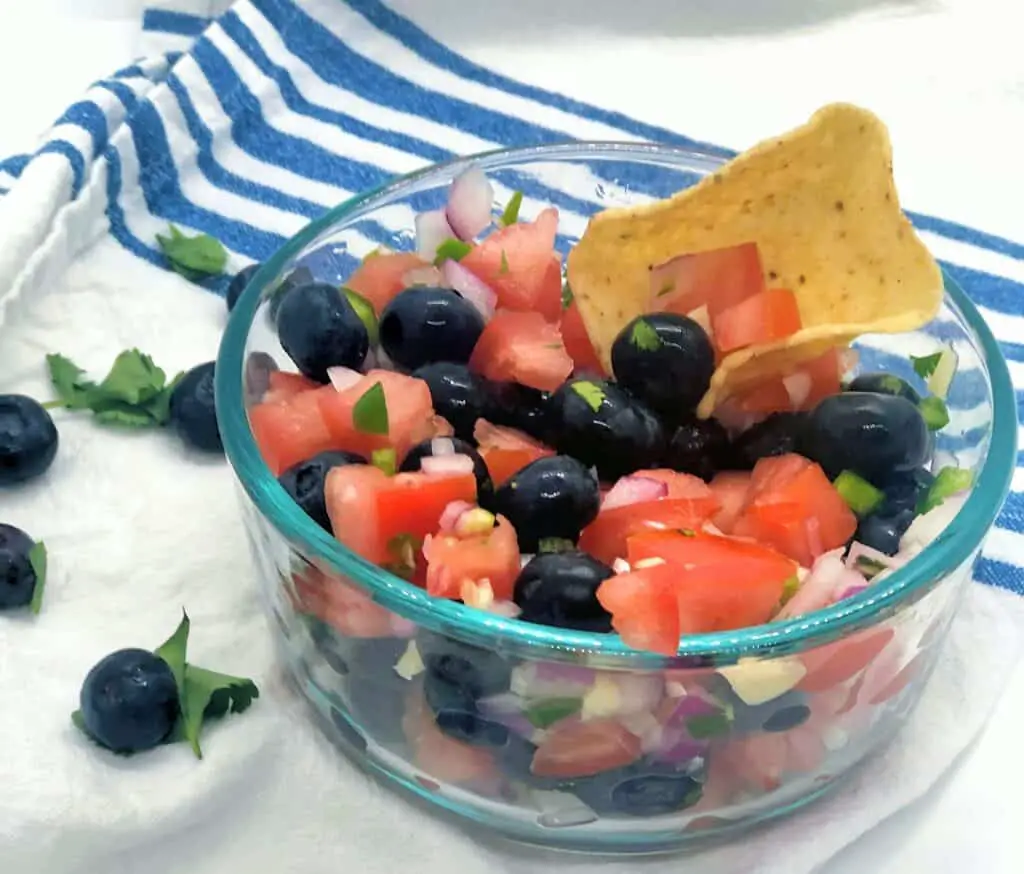 Savory salsa sweetened up with bursts of fresh blueberries! Blueberry salsa is the perfect patriotic dish for your summer meal.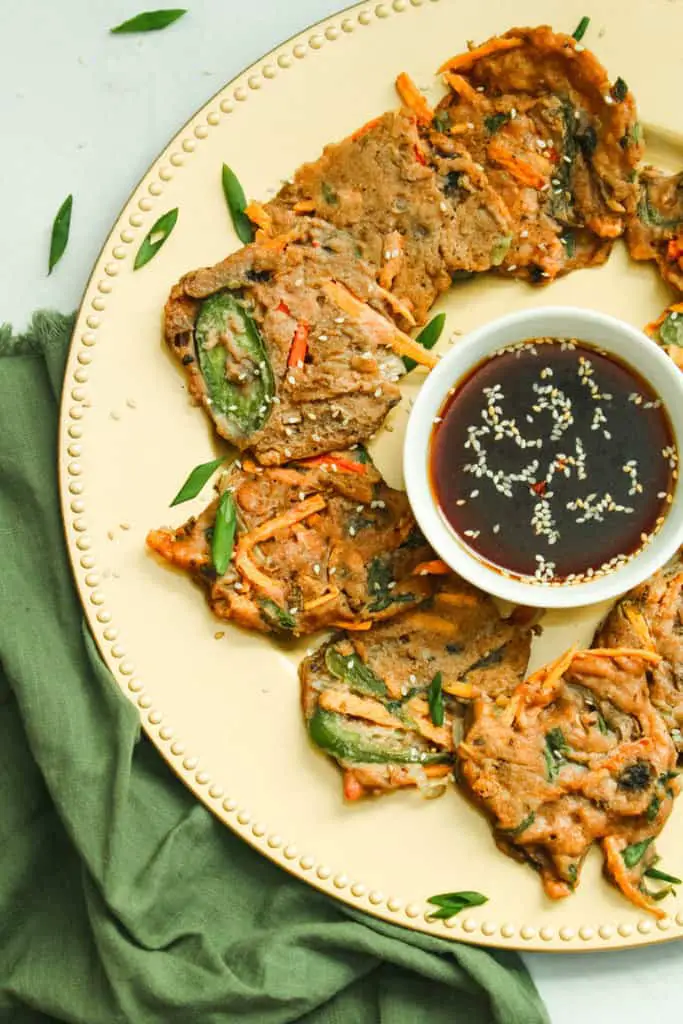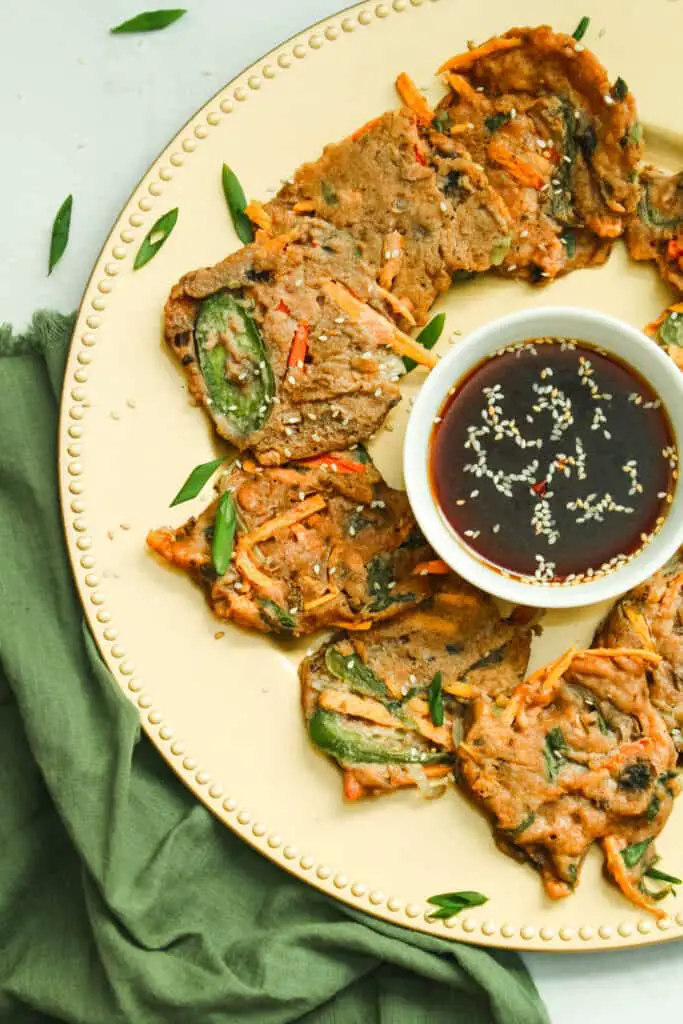 Whole Wheat Korean Vegetable Pancakes are irresistible savory patties filled with an assortment of fresh veggies and pan-fried to perfection.