Homemade Cornbread Without Cornmeal is a recipe that will stay in your family for generations! These cornbread muffins are cooked until golden and are irresistible when covered in butter or honey. If you're out of cornmeal but are still craving fresh cornbread, this recipe is for you!
With a hint of sweetness and the option for savory mix-ins, this quick bread recipe will be on the table in under 30 minutes and will have your house smelling heavenly.
---
Please note this post contains affiliate links, which means I receive a small commission, at no extra cost to you, if you make a purchase using the links. Please see my disclosure for more details.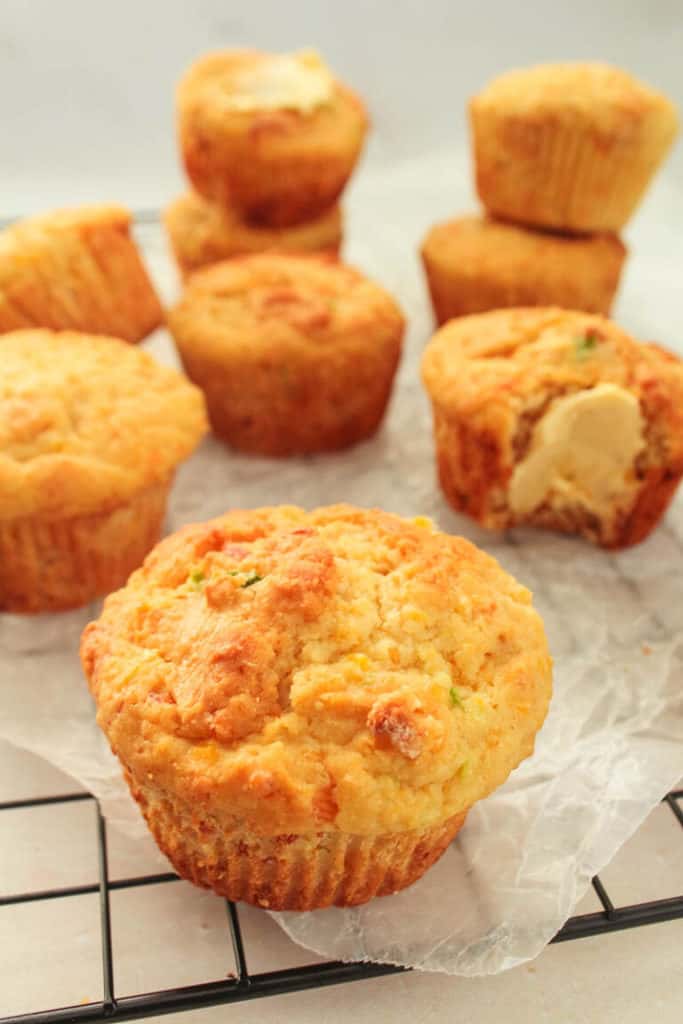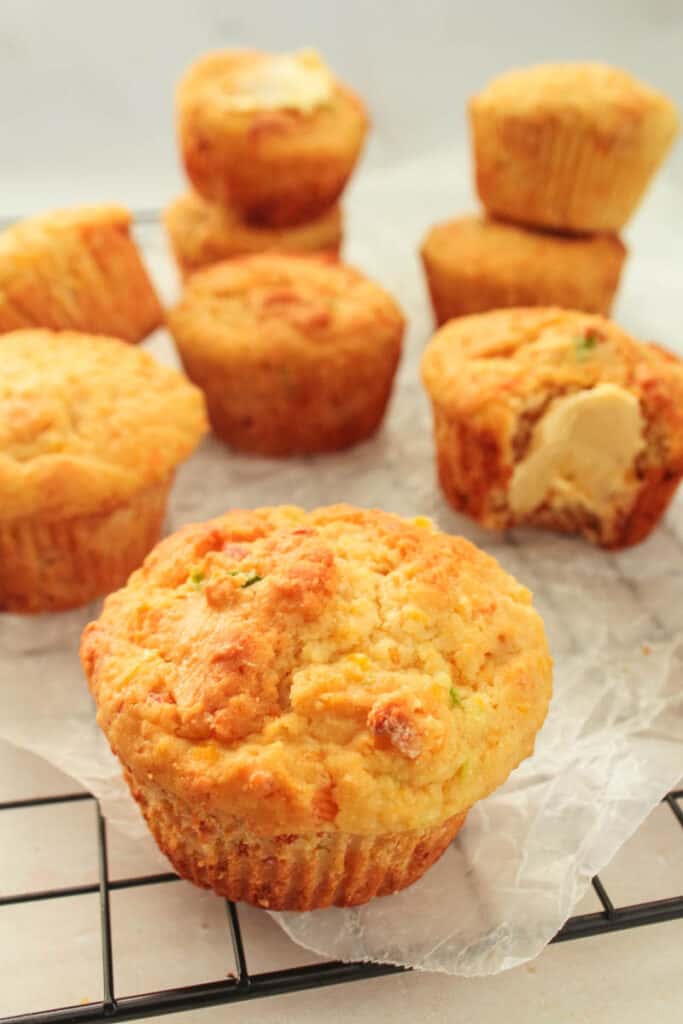 Sweet or Unsweet?
Cornbread tends to be very regional and is as diverse as it can be! Surprisingly, is not only a Southern dish. This article is a great resource that talks about the history of this quick bread.
Originating from the Native Americans, cornbread recipes varied based on the variety of corn growing in the area. The southern US had white corn, the north had yellow corn.
I have lived in the south my entire life, and while I would say this is classic southern cornbread, I would be wrong! This recipe uses honey, or sugar, to provide a little bit of sweetness. And historically, that would fall under the northern variety.
Now that is quite the opposite of how we enjoy our iced tea. (Sweet tea or nothing!)
Northern cornbread favored sweeteners like honey or molasses, while the south tended to use lard or animal fat.
Corn was plentiful and cheap and was an integral part of the Native American diet. Luckily for us, it has lasted through the centuries and we can enjoy this delicious quick bread dish today!
Traditionally, the cornbread recipe uses ground up corn aka cornmeal. If you're like me and never have cornmeal in your pantry, this homemade cornbread without cornmeal will do the trick. Grab a can of corn and you're ready to go.
I love mixing it up even more by adding in jalapenos and cheese for even more flavor and a little kick. 
How do you like to enjoy your cornbread?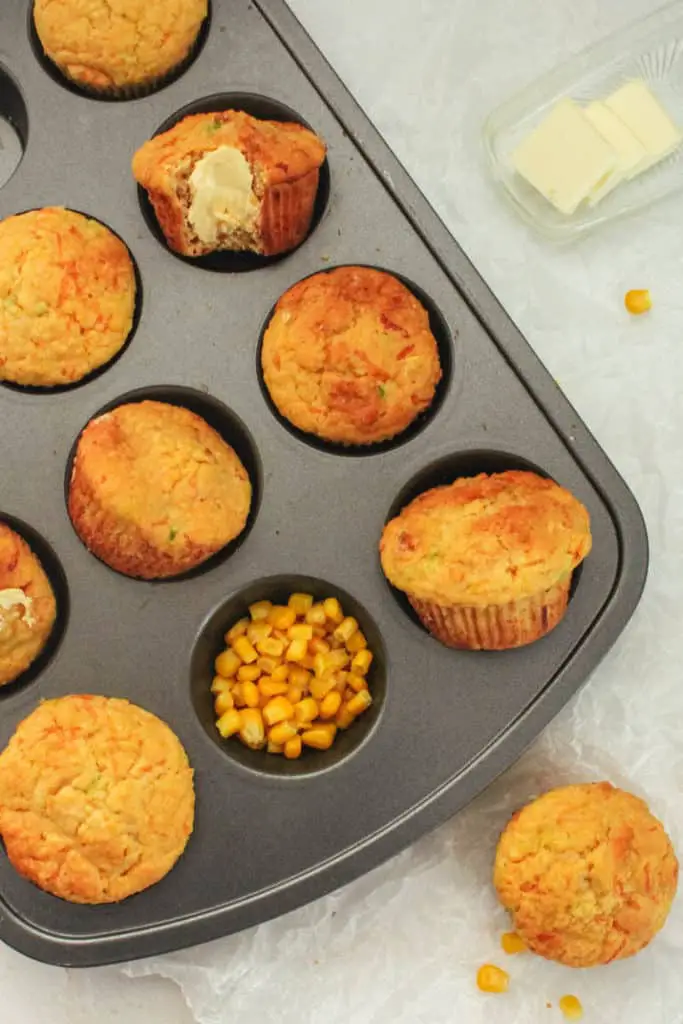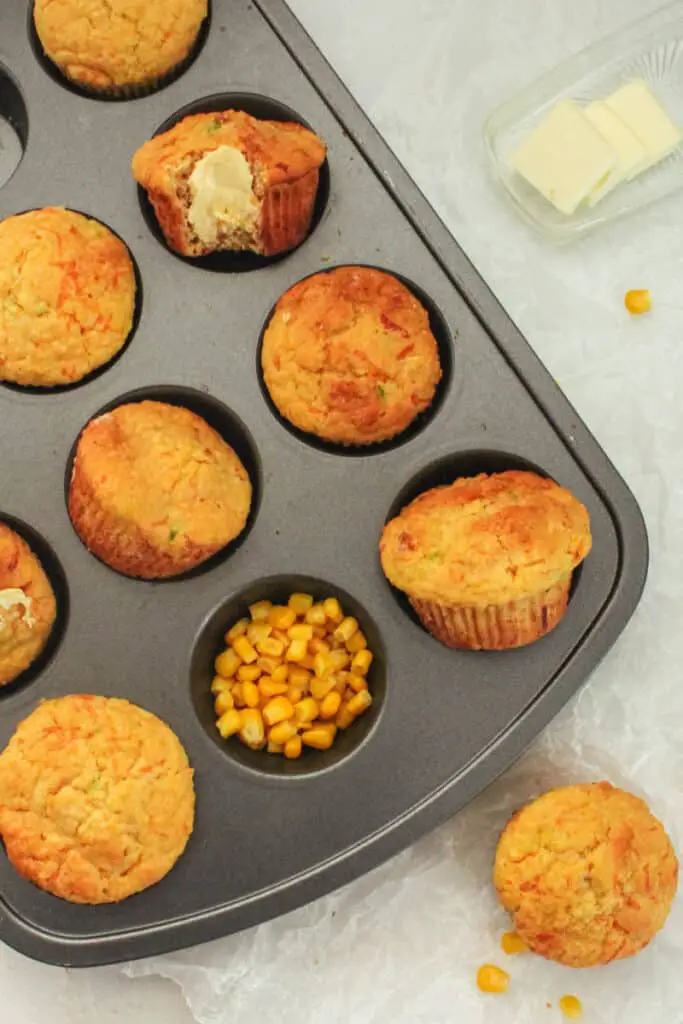 Make it a Meal!
Serve up the cornbread as a side or a snack alongside these recipes to round out your meal!
Drinks
Mains
Dessert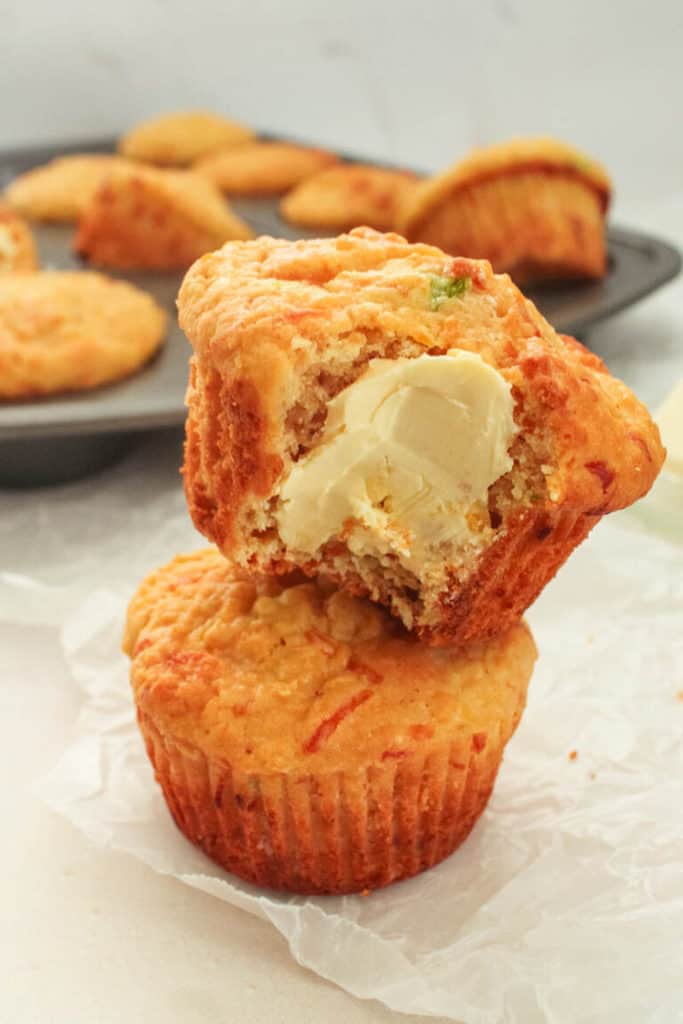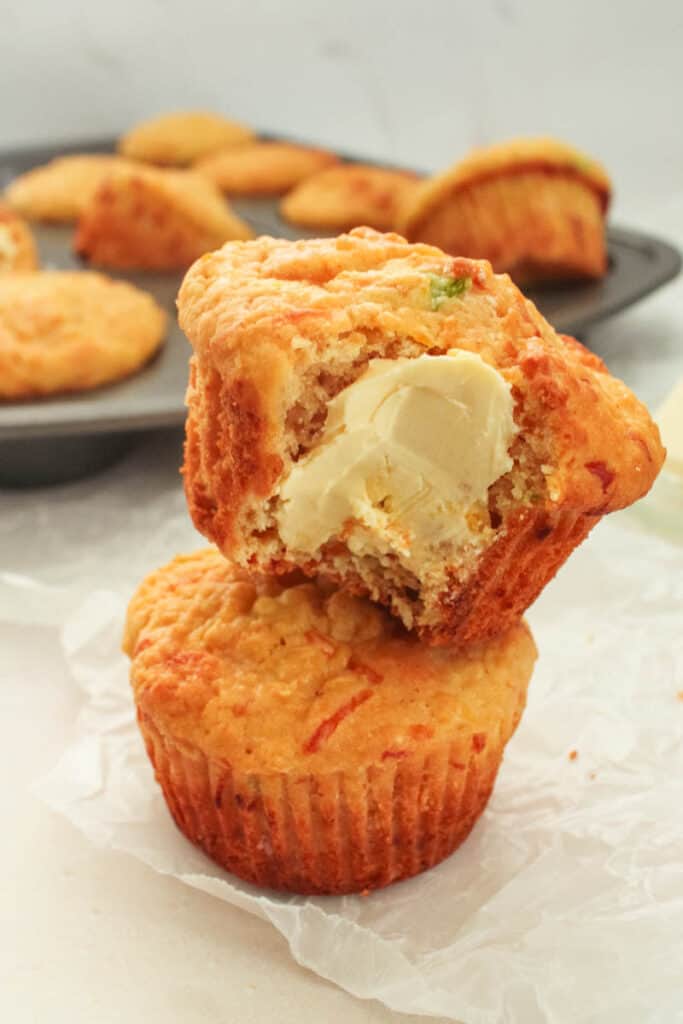 How to: Make Homemade Cornbread Without Cornmeal
You do NOT have to slave away to have delicious cornbread on your table this year!
Swap out cornmeal for a can of corn or corn on the cob and you are in business.
Preheat the oven to 400°F.
Start by whisking all wet ingredients: eggs, milk, honey, and melted butter.
In a large, separate bowl, mix flour, baking powder, and salt until combined. Pour the wet ingredients into the dry ingredients and stir until mixed well.
Next up, the corn!
Whether using canned corn or fresh corn, throw it in a food process to grind it down into smaller pieces and release the juices.
If using jalapenos, avoid chopping altogether and throw some into the food processor with the corn.
Add food processor contents into the mixture, and add shredded cheese if using. Stir well until combined.
Pour into a well-greased muffin pan or one with muffin liners and bake for 25 minutes or until golden brown.
Enjoy warm with butter and additional honey drizzle!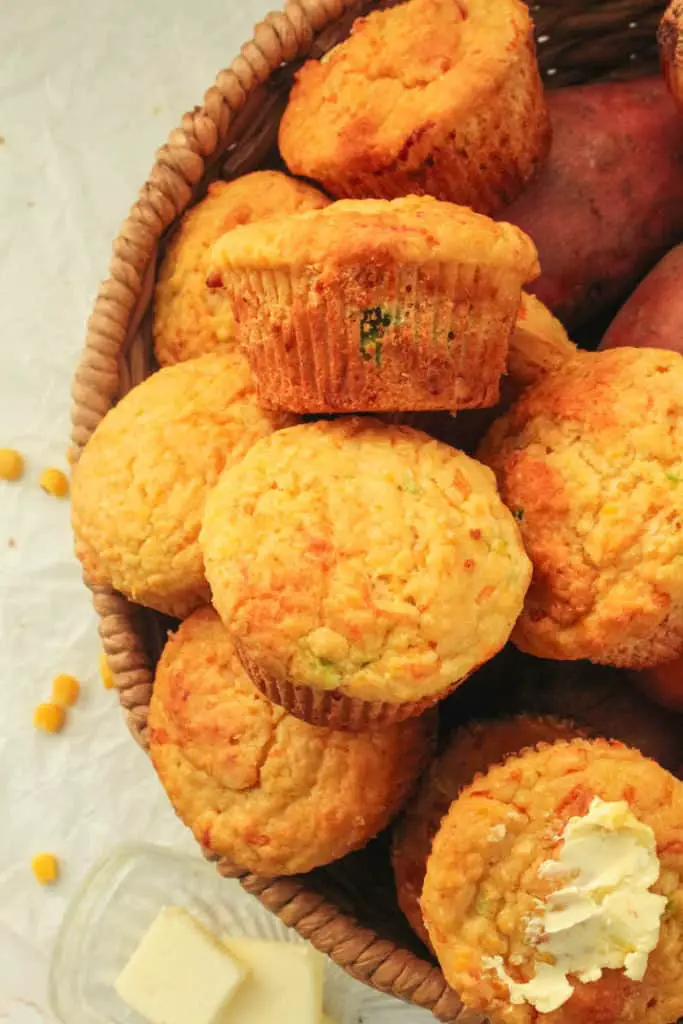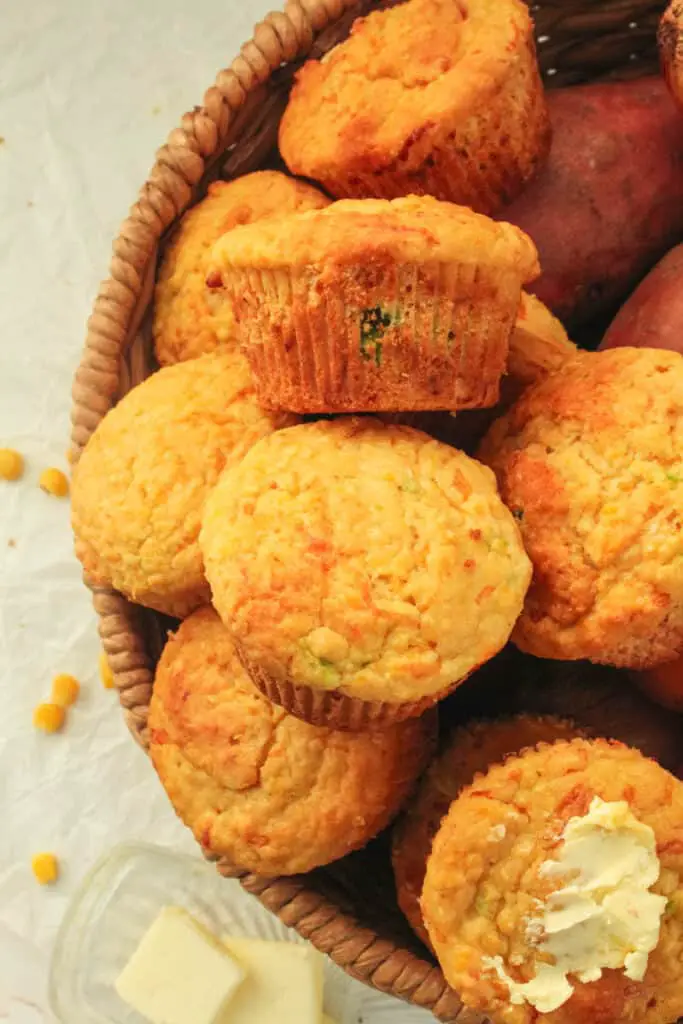 Ingredients Needed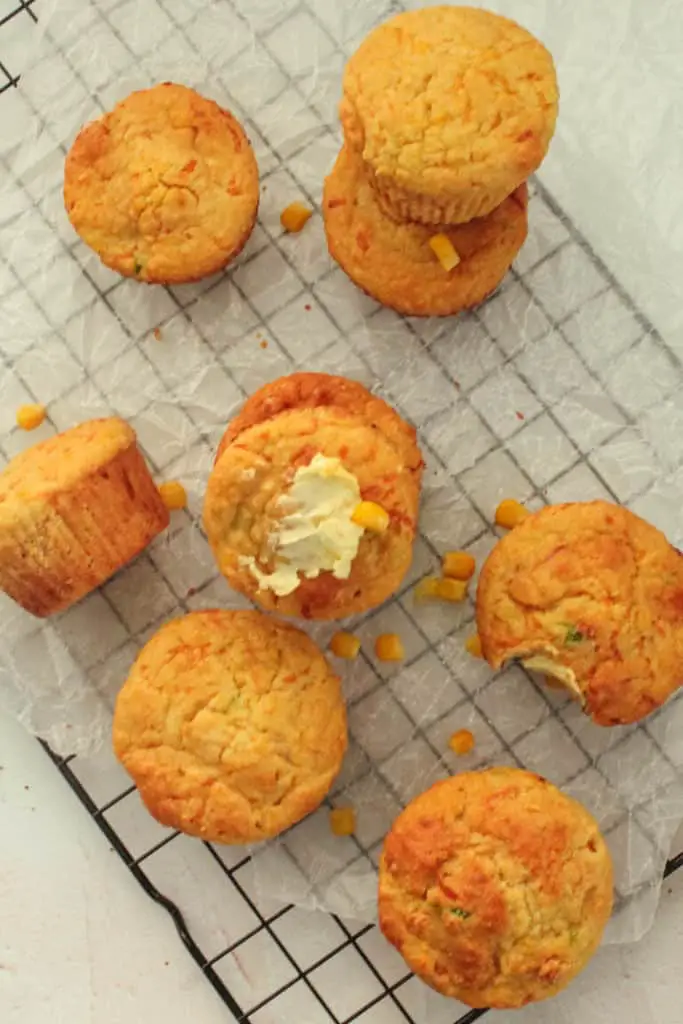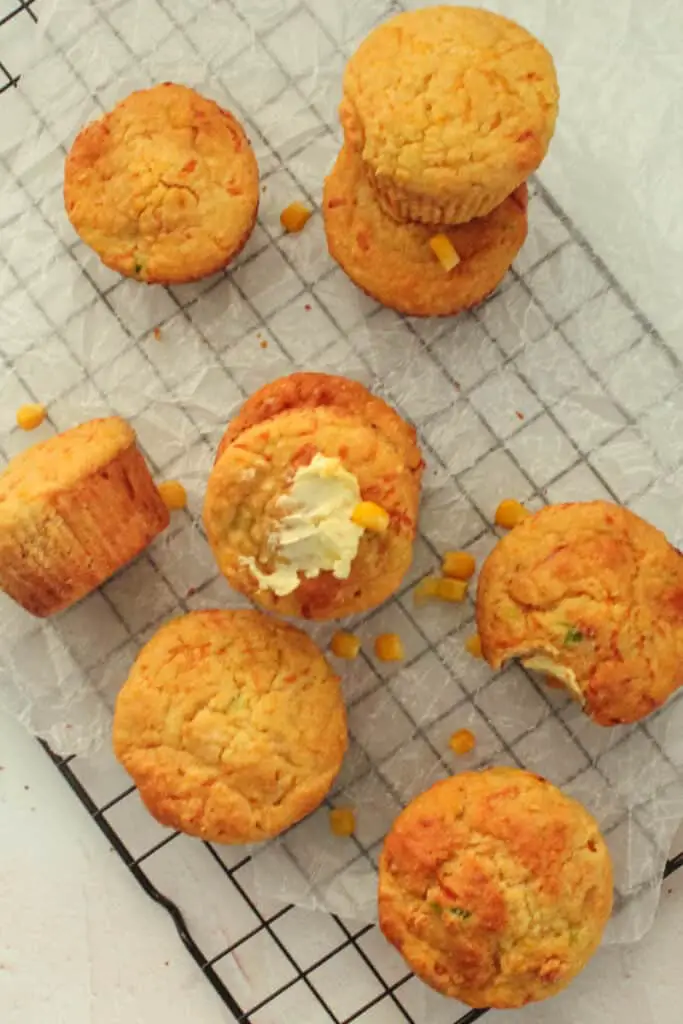 Materials Needed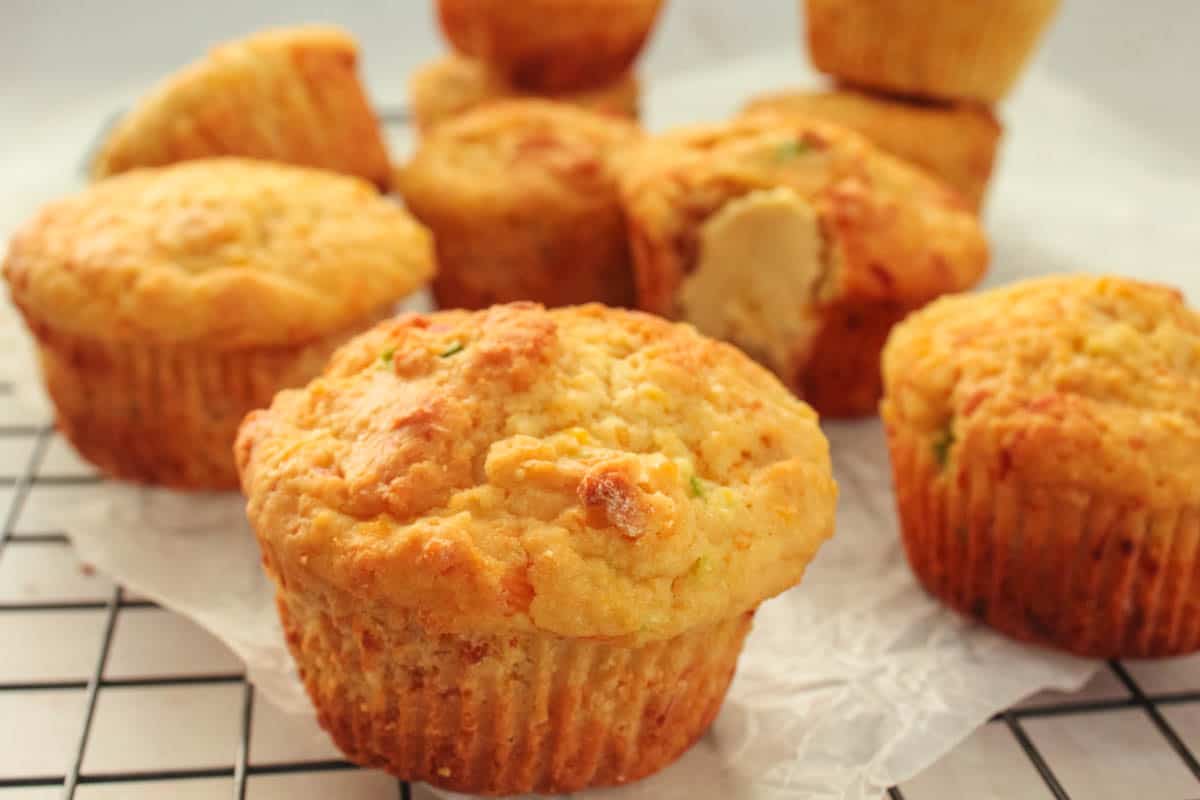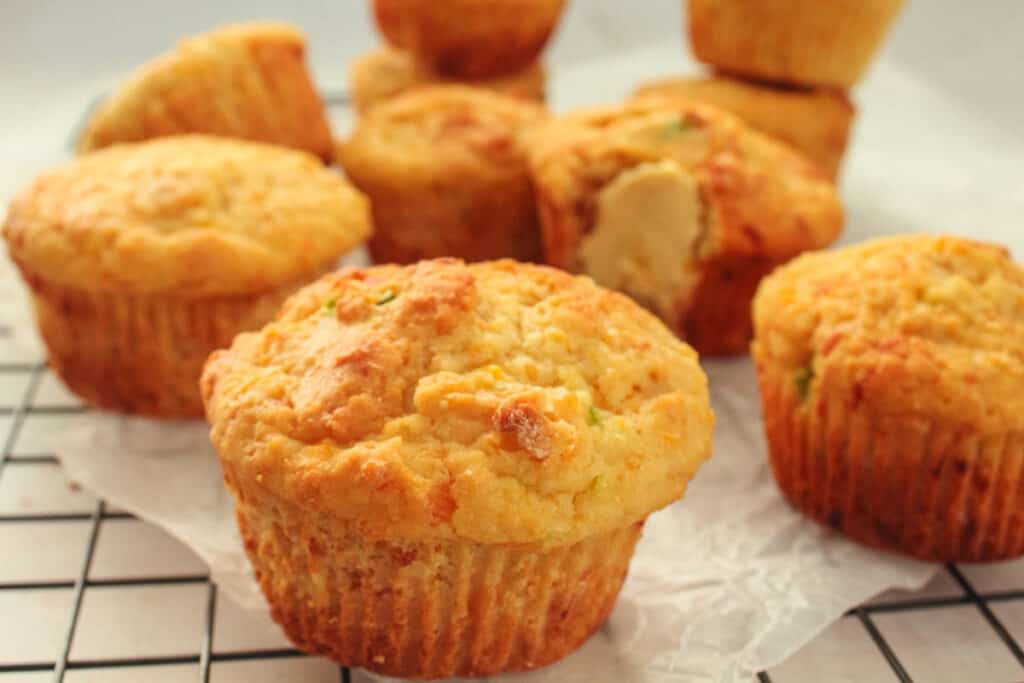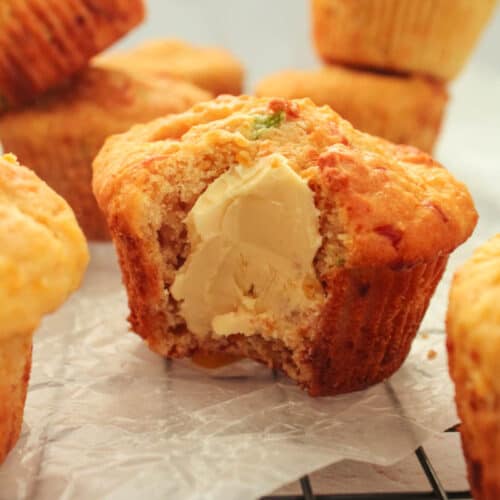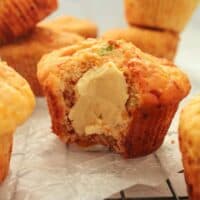 Homemade Cornbread Without Cornmeal
Homemade Cornbread Without Cornmeal is cooked until golden and is an irresistible treat when covered in butter or honey.
Print
Pin
Rate
Ingredients
2

eggs

½

cup

milk

½

cup

honey

8

tbsp

butter

melted

2

cup

flour

1

tbsp

baking powder

1

tsp

salt

1

15 oz

can of corn

1

jalapeno

diced (optional)

½

cup

shredded cheddar cheese

(optional)
Instructions
Preheat the oven to 400° F.

In a medium bowl whisk eggs, milk, honey, and butter.

In a large bowl mix flour, baking powder, and salt. Combine the wet mixture and the dry mixture in the large bowl and stir well until combined.

Add the corn (and jalapeno if using) to the food processor and chop for about 30 seconds. Stir into the batter and mix well.

Pour the batter into a lined or heavily greased muffin pan. Bake for 25 minutes or until the tops are golden brown.
Pin me!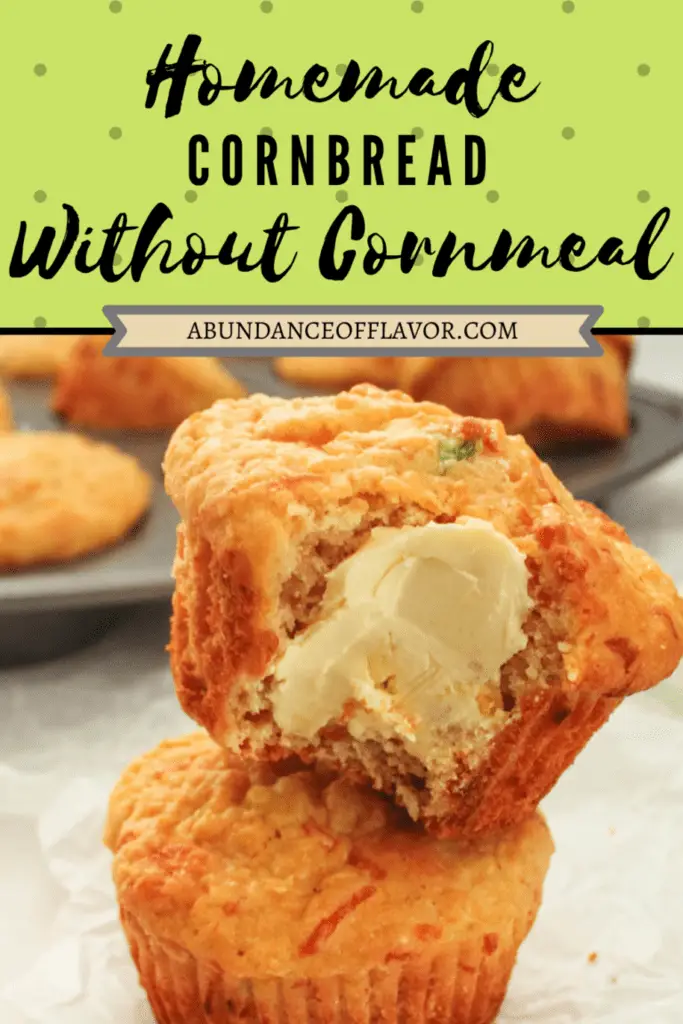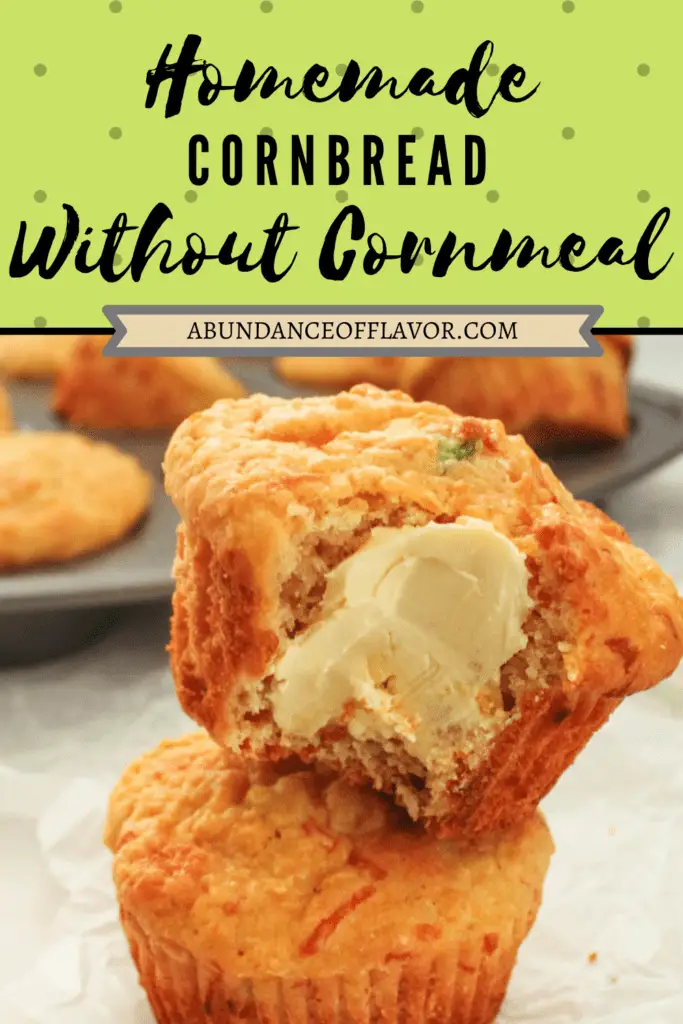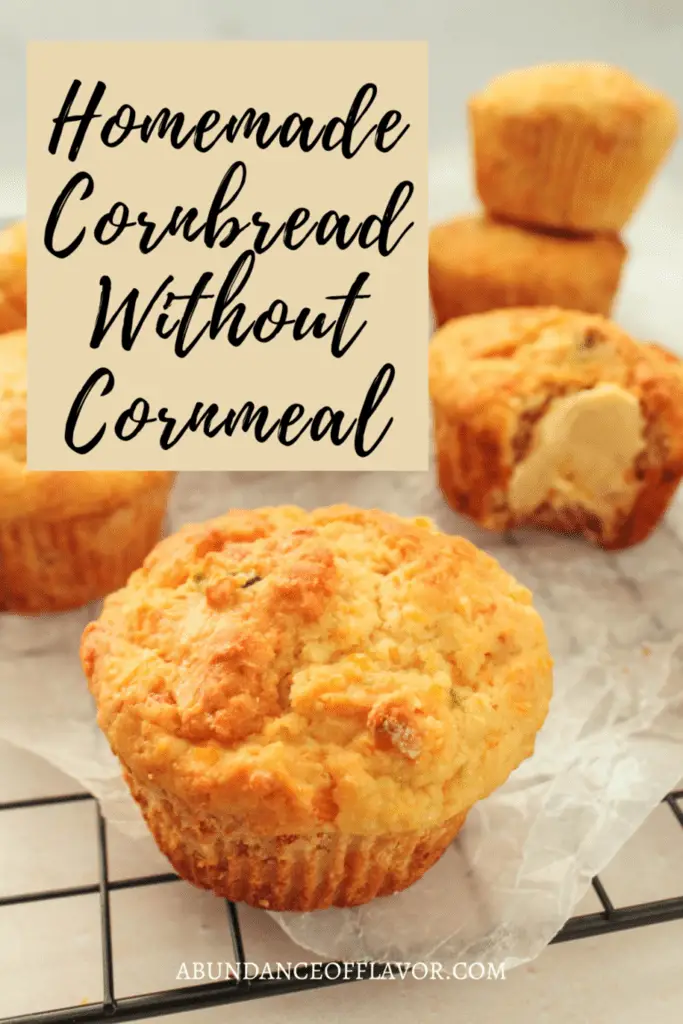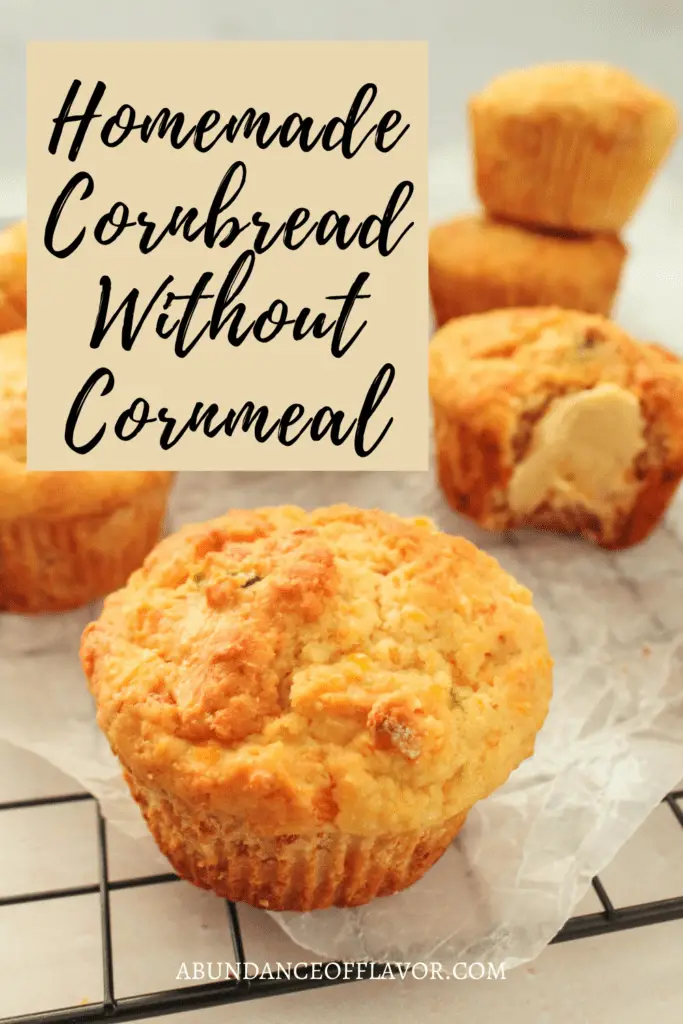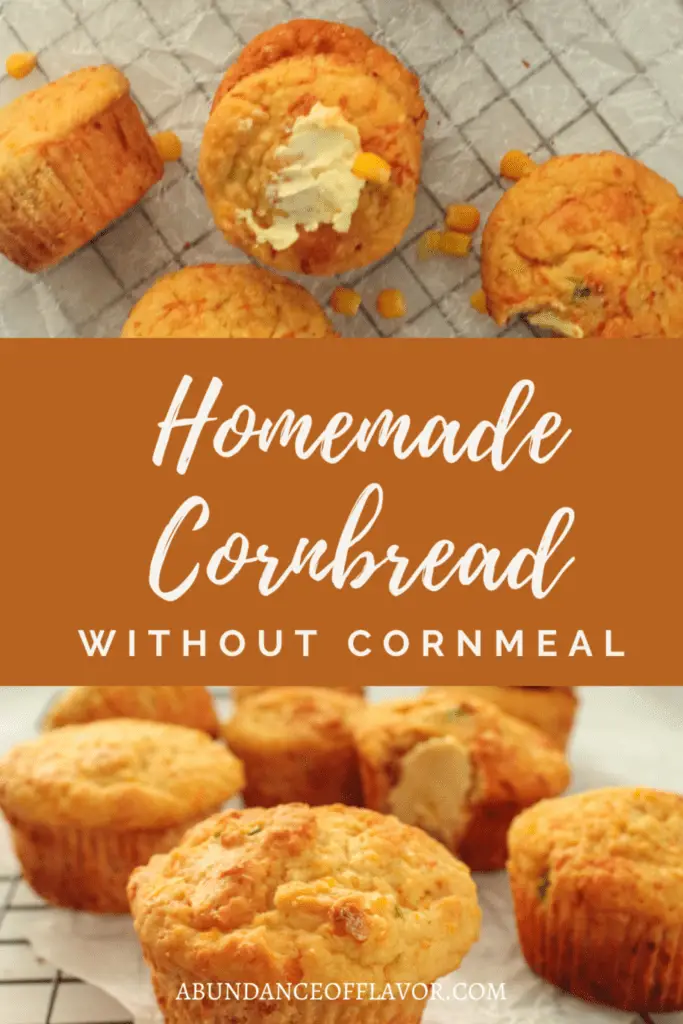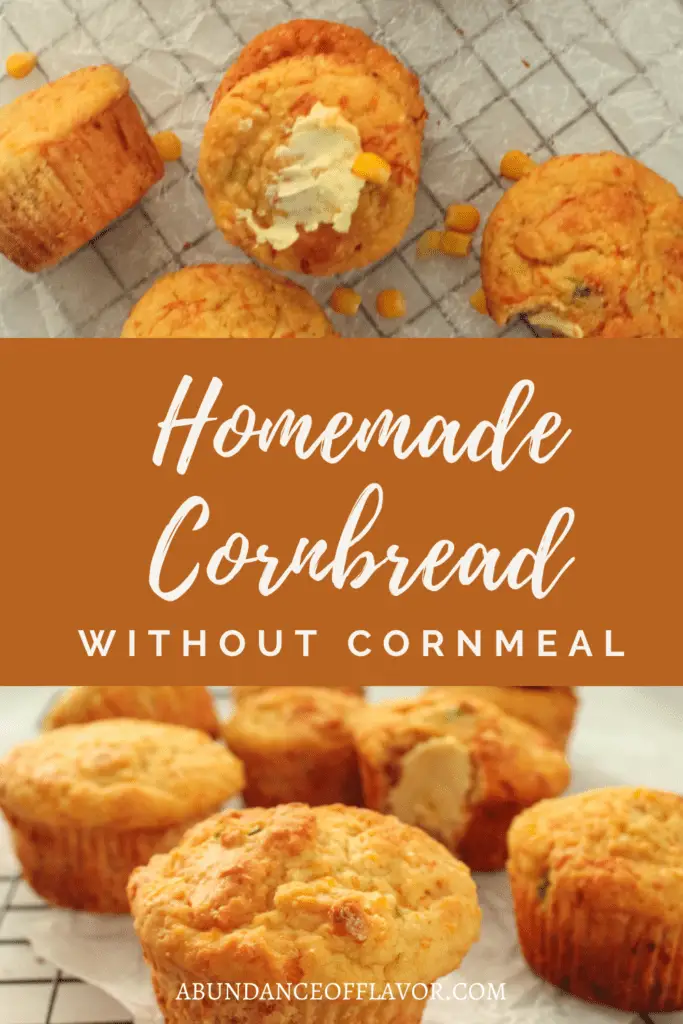 Cornbread does not have to follow the traditional recipe to be delicious! What are some of your favorite recipe swaps that are just as good as the original?

Get your $1 worksheets today!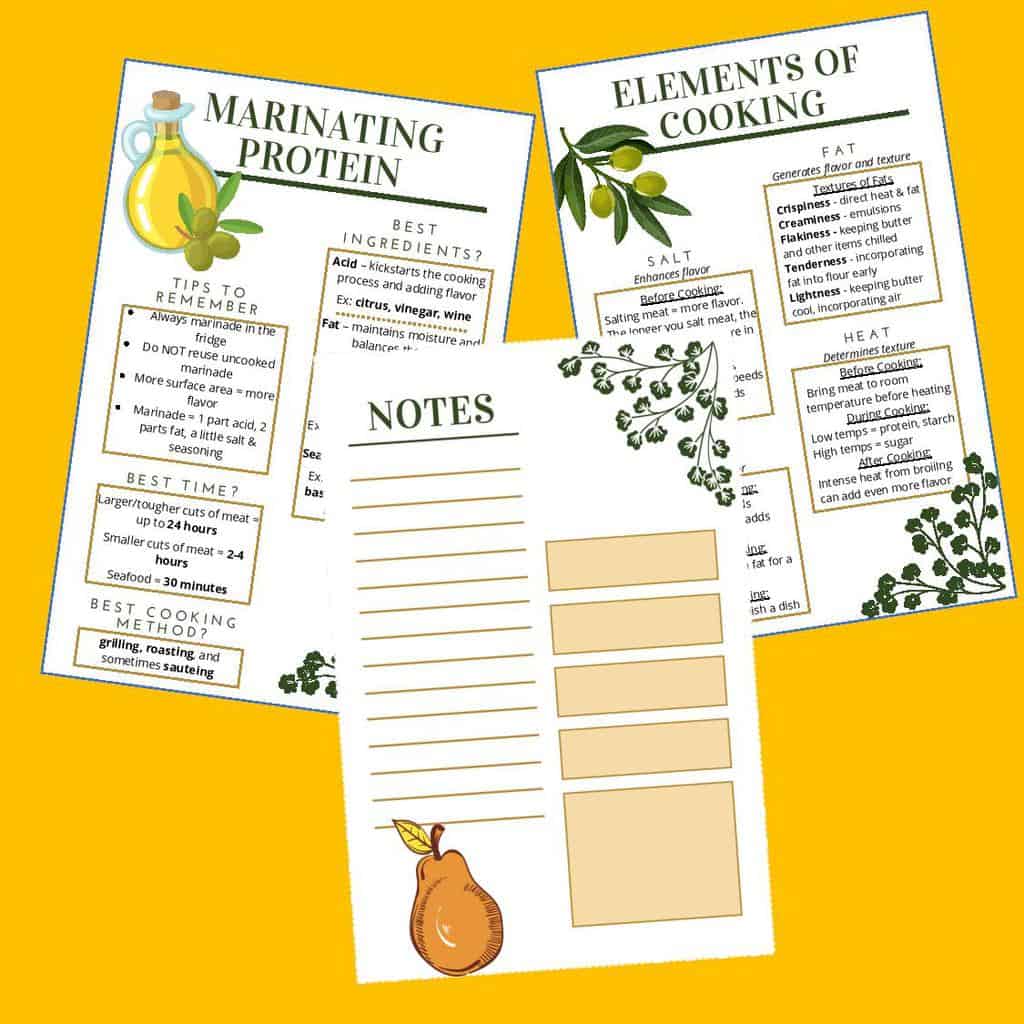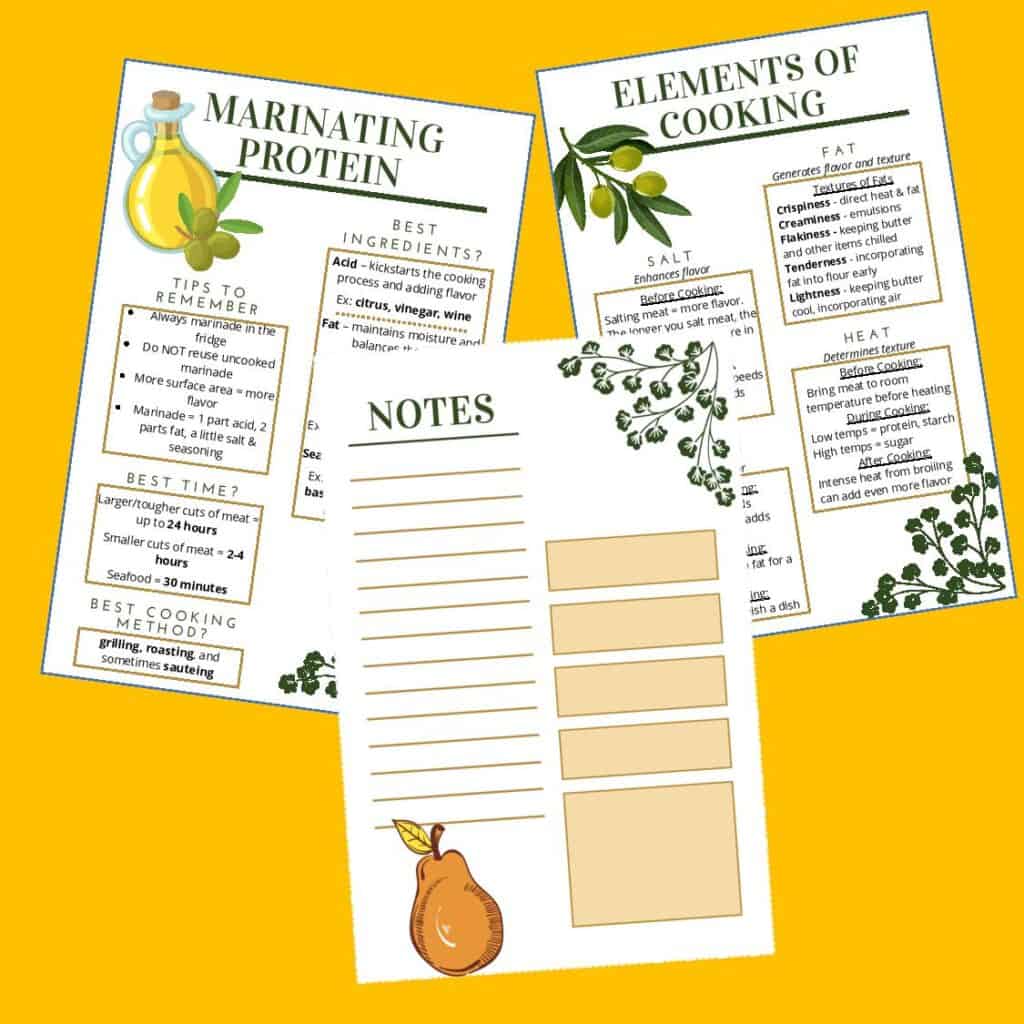 Related Posts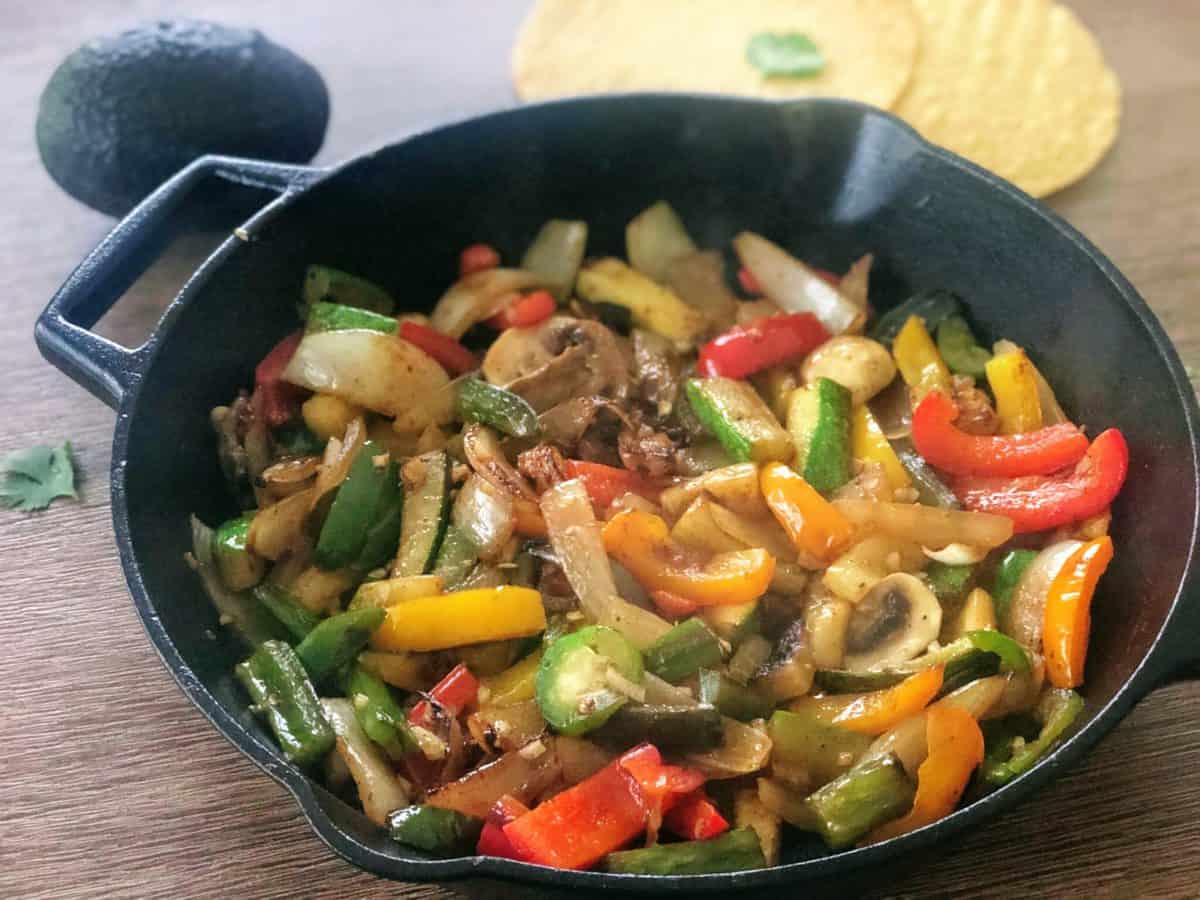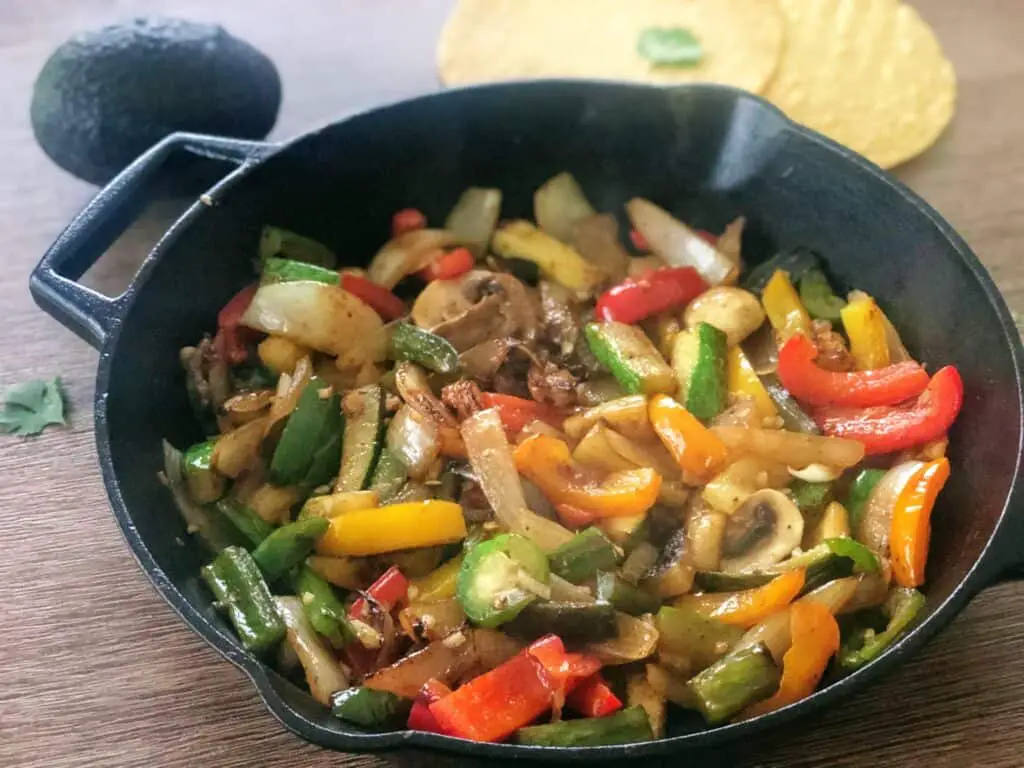 Perfectly sauteed vegetables with a Mexican flare! Cumin, oregano, and chili peppers make these sauteed vegetables the perfect taco filling or side dish.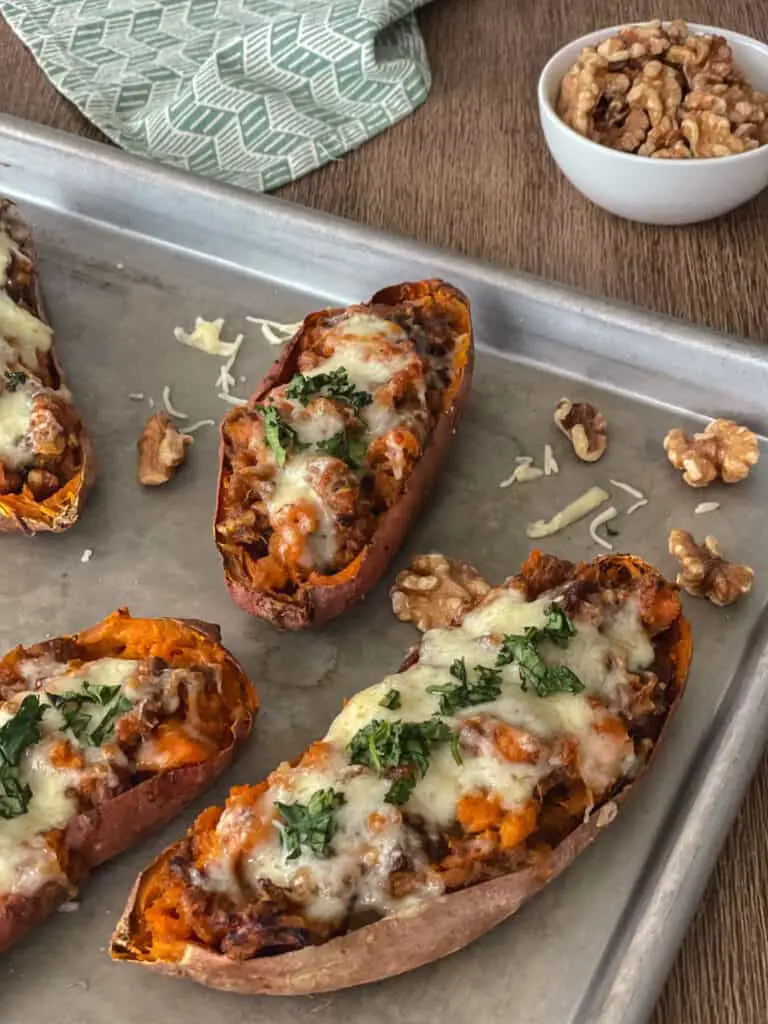 Savory brown butter baked sweet potatoes are made up of contrasting flavors that complement each other beautifully in this tasty side dish.