If you're looking for an elegant dinner experience from the comfort of your home, look no further than Date Night Cheese Fondue. Making fondue is an unforgettable dining experience that should be shared with loved ones and just feels elaborate. Serve it up for your next special occasion, holiday, or when you're looking to jazz up your routine.
---
Please note this post contains affiliate links, which means I receive a small commission, at no extra cost to you, if you make a purchase using the links. Please see my disclosure for more details.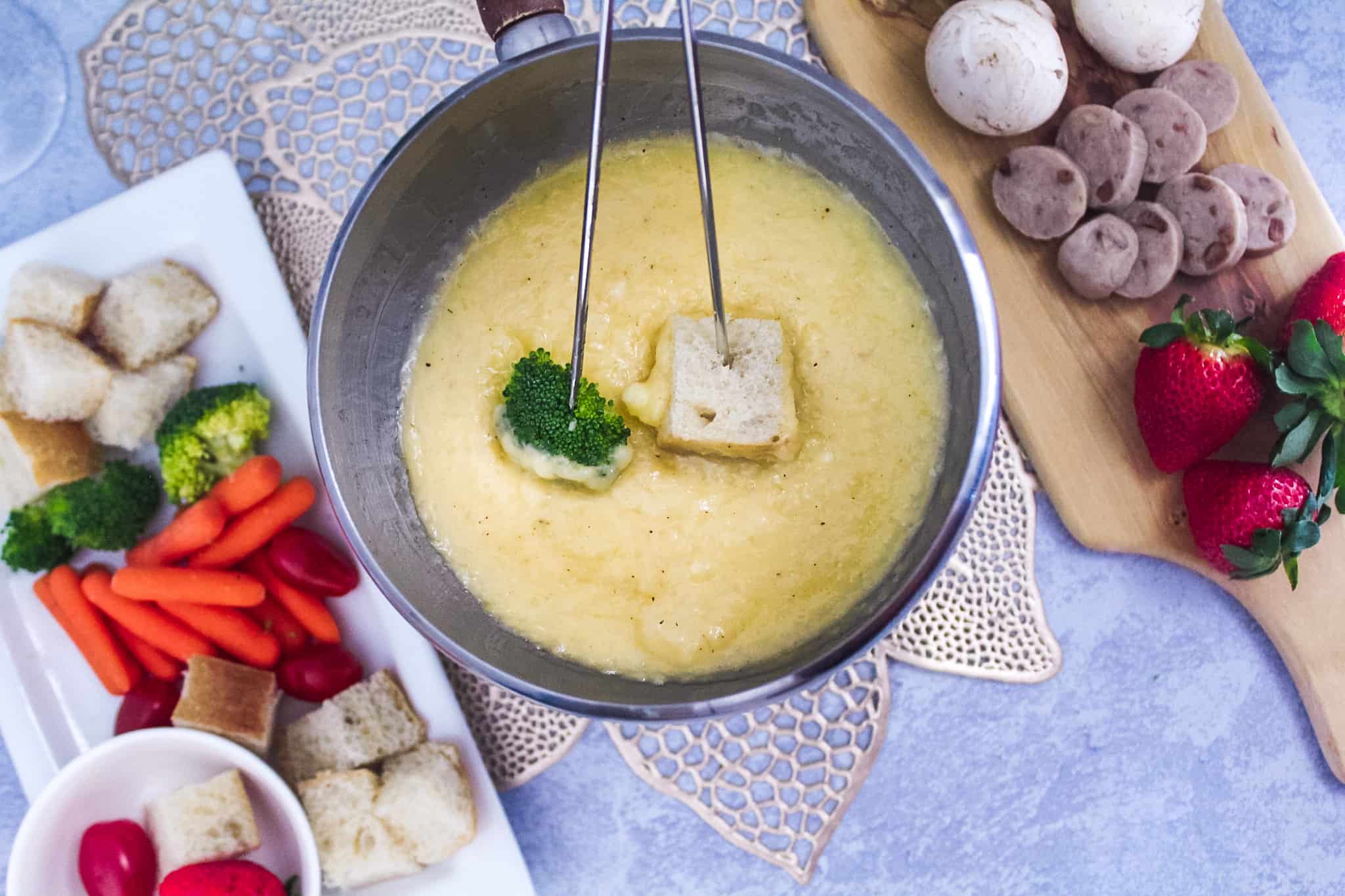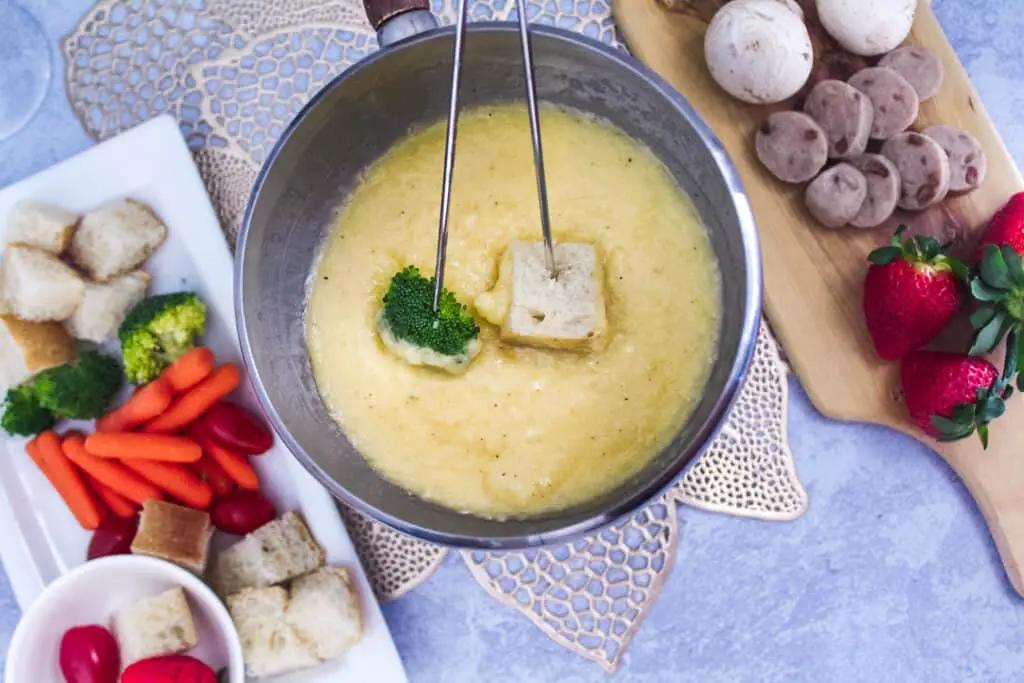 Foray Into Fondue
Making fondue can be an unforgettable experience. 
If you're fortunate enough to experience it in a restaurant, do it!! I would definitely recommend experiencing it firsthand for a date night out once it's safe. That way you can get comfortable with the process and have the guidance of the staff.
If not, then don't be alarmed! Making a classic cheese fondue at home is extremely simple and you can learn as you go 🙂 
Have you ever made a cheese sauce at home? Just imagine it as a much thicker sauce without the cream.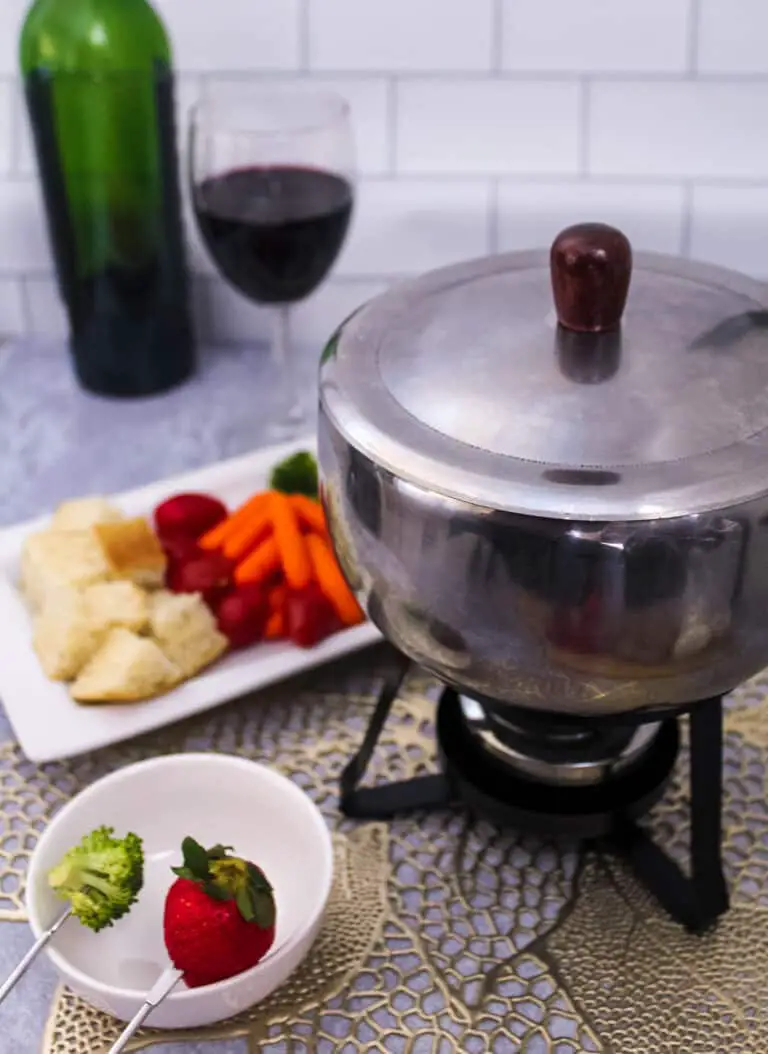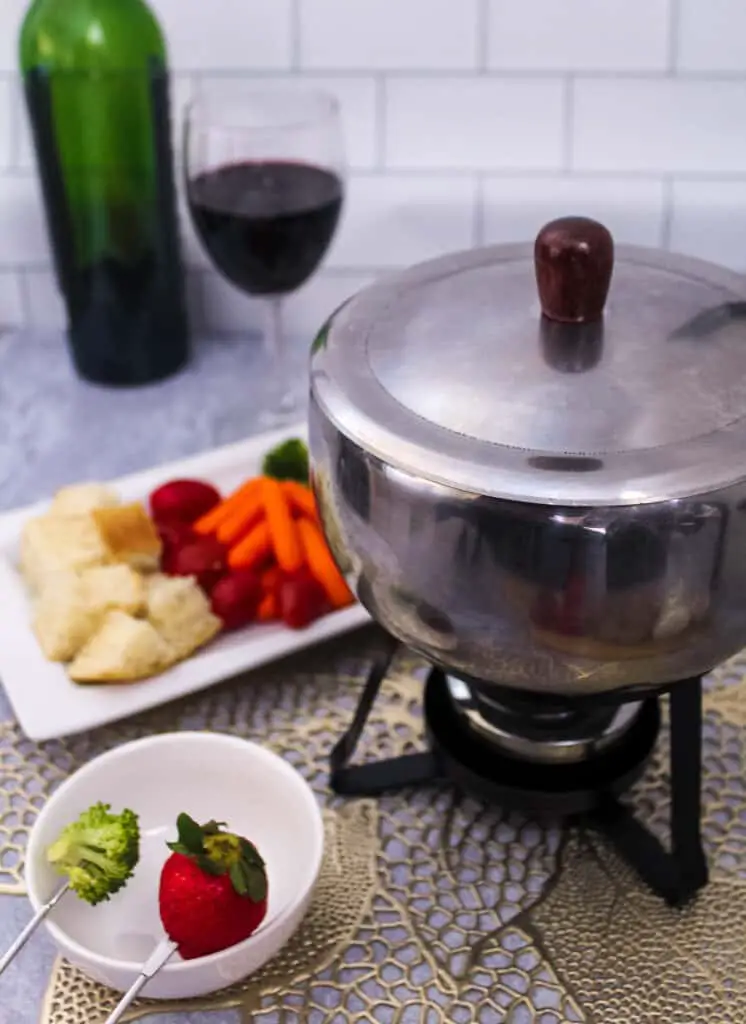 What to dip in cheese fondue?
Dipping food into warm, melted cheese is only half the fun. Being creative and deciding what food you want to prep as dippers is what I enjoy most!
Bread

– Easily the most common option and very foolproof! Use any bread you have available and tear into bite size pieces. Fresh bread with a thick crust works best and can soak in the cheese longer, so just be mindful of sogginess when using lesser quality bread. Bread absorbs the cheese so fast and won't leave you waiting around for it to cook!
Fruit

– Apples, blueberries, and grapes pair great with savory cheeses. Think of fruit you may place on a charcuterie board and start there. Softer fruits like bananas or oranges are more tricky to keep on the fork and don't taste the best with rich cheese. If using a chocolate fondue, strawberries and pineapples are the way to go!
Vegetables

– Broccoli, mushrooms, carrots, tomatoes, squash, asparagus, potatoes, the list goes on and on! Basically, if you can pierce a veggie with a fork, it can be soaked in cheese. Just like with fruit, when selecting vegetables think about which ones would pair well with cheese and make your mouth water most.
Meat

– In my experience, raw meat is cooked in a brothy fondue rather than a cheese fondue to ensure it is cooked thoroughly. However, precooked or cured meats are perfect for cheese fondue! Prosciutto, cooked shrimp, pepperoni, cooked sausage, and bacon are favorites when drizzled with cheese. The fun part here is trying to keep them on the forks!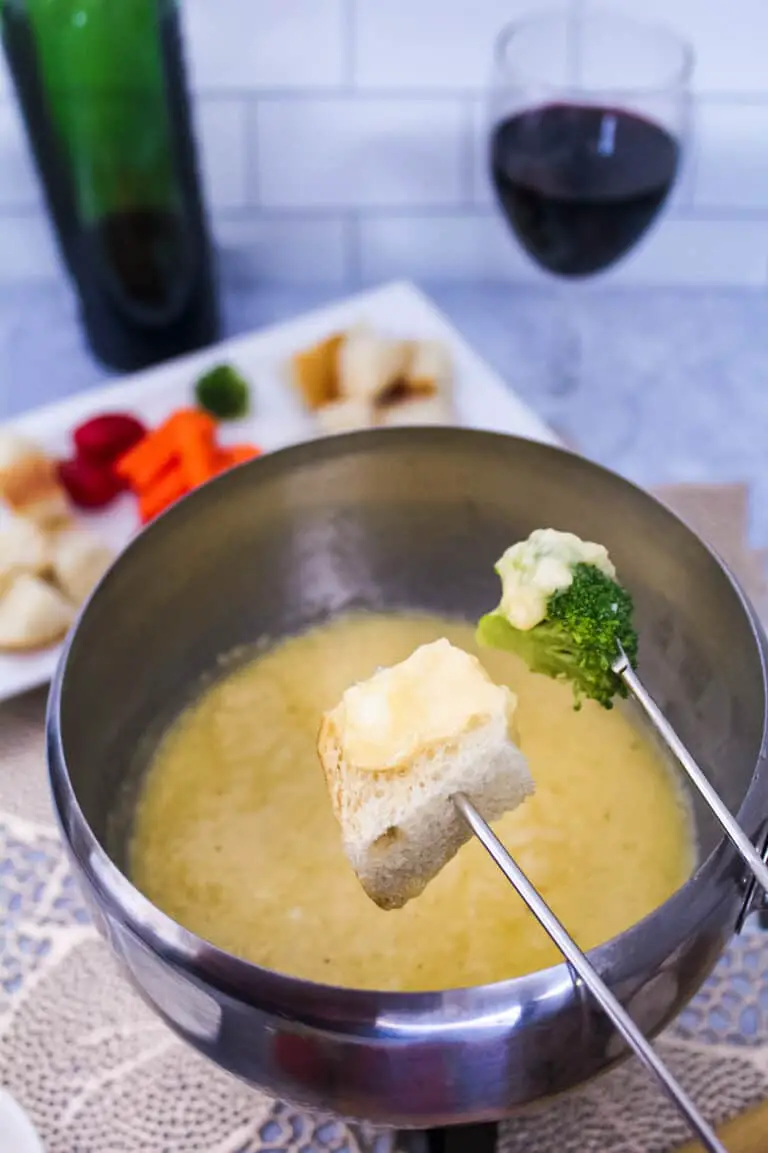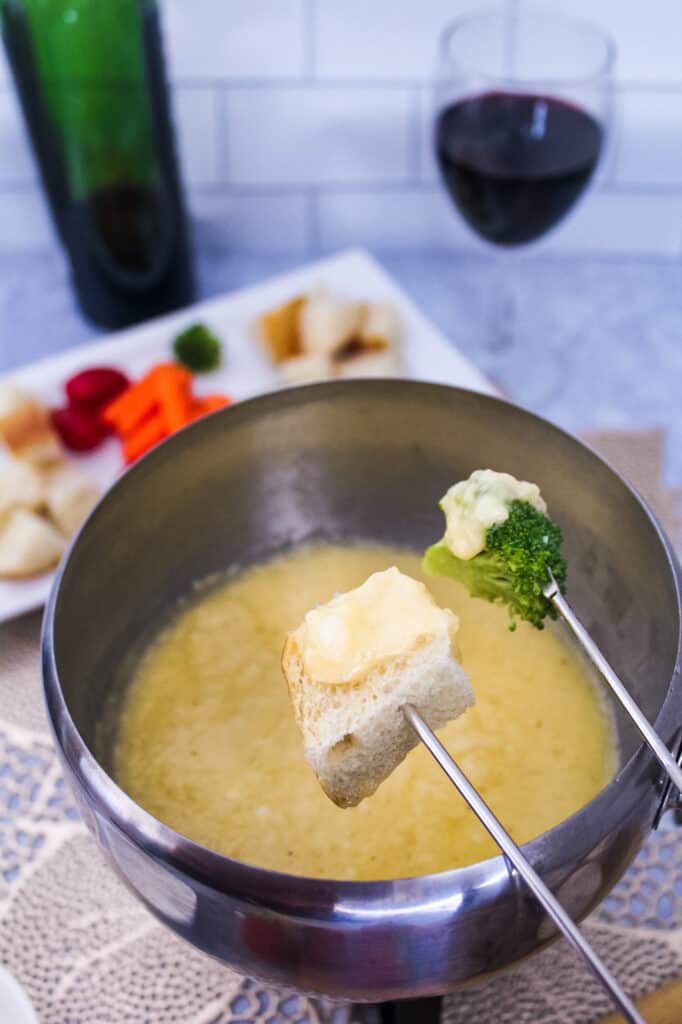 How to: make date night Cheese fondue
It takes just a couple ingredients and few quick steps to have ooey-gooey cheese fondue to enjoy.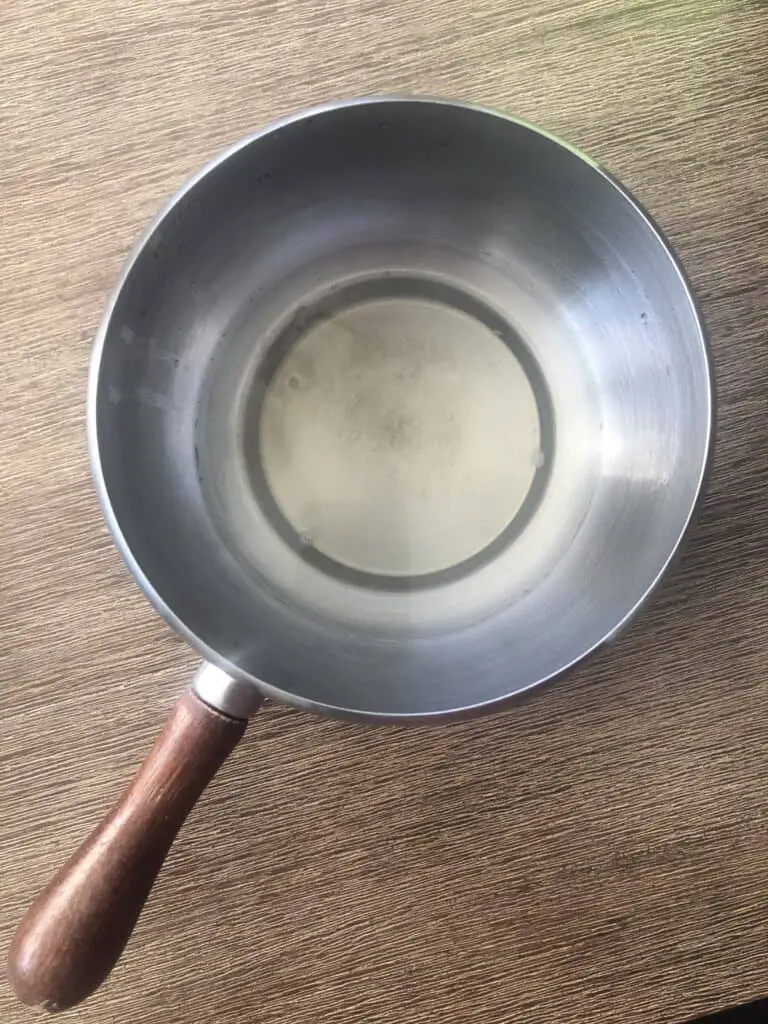 Begin by cutting a garlic clove in half and rubbing it around the inside of the pot. Next, pour in the wine and lemon juice and bring to a simmer.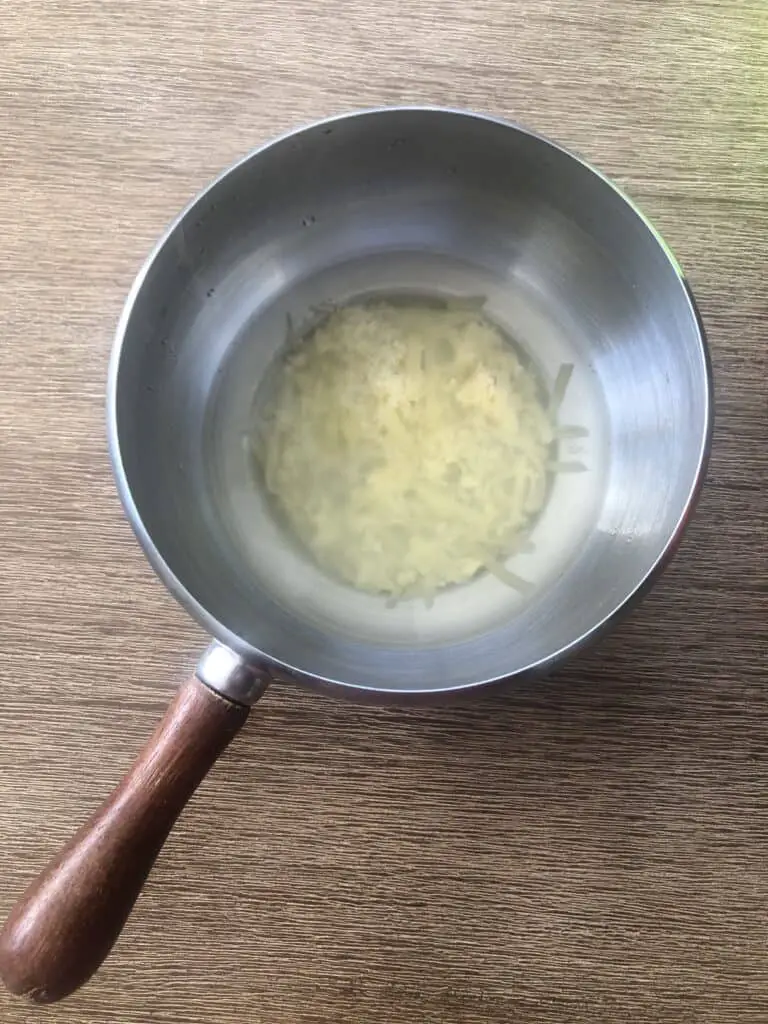 Toss the cheese in cornstarch and set aside. Once the wine and lemon juice is simmering, add in the cheese a handful at a time. Stirring constantly, the cheese will begin to slowly melt in.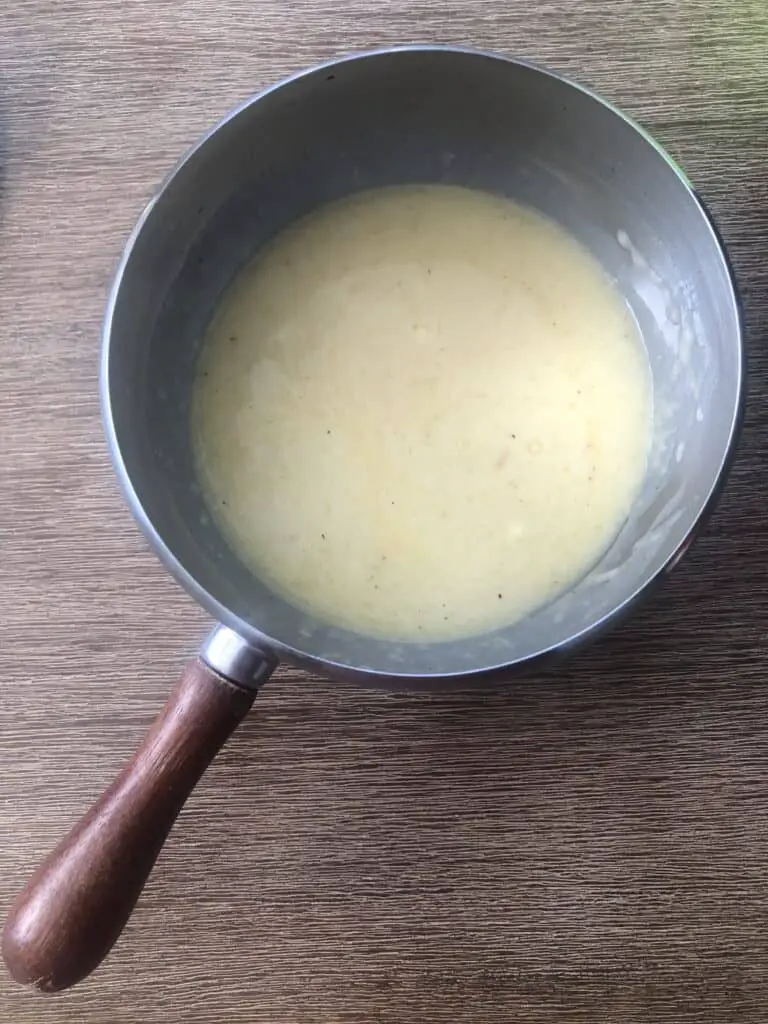 After all the cheese has melted in, mix in nutmeg and pepper and serve hot. Enjoy with your favorite dipping food!
Ingredients Needed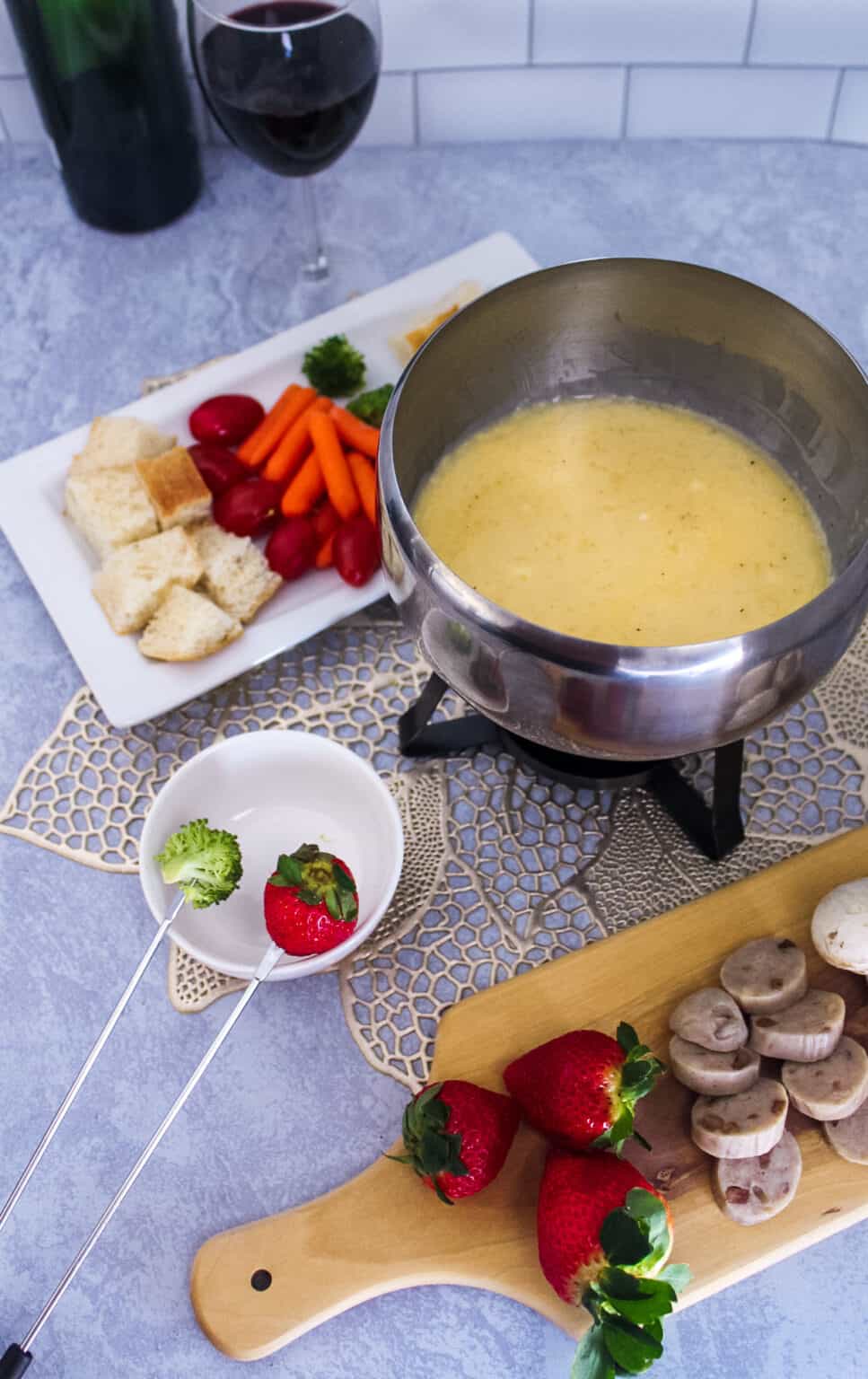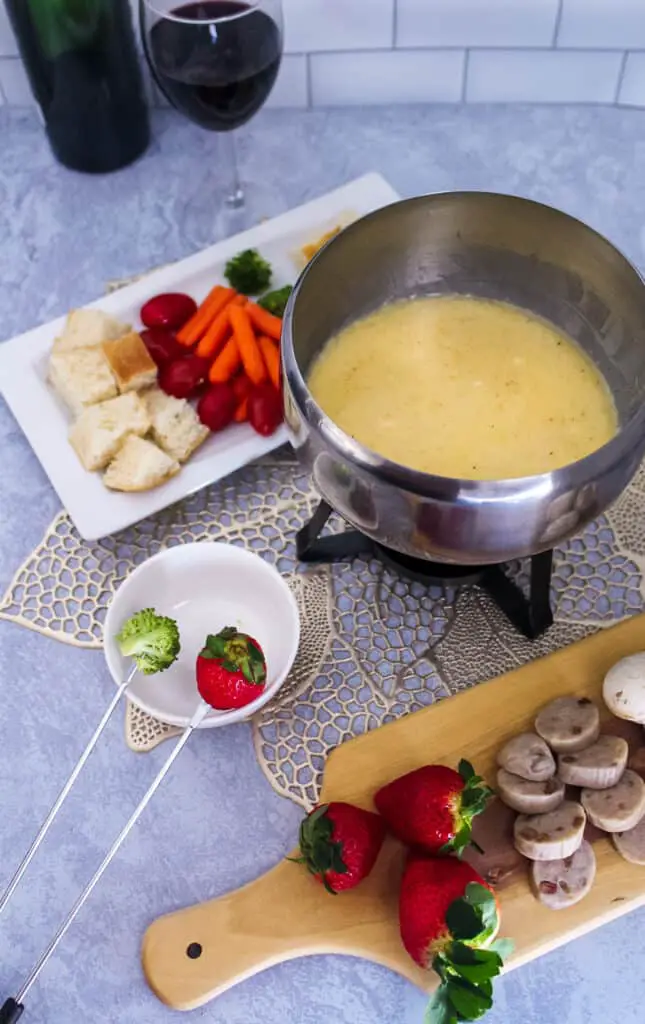 Materials Needed
***Okay let's be real, a fondue pot and all its accessories are not exactly commonplace in the American kitchen. Luckily, this can still be done with a pot on the stove.  believe my fondue pot came from a thrift store or yard sale, so keep your eyes peeled if you're looking for one!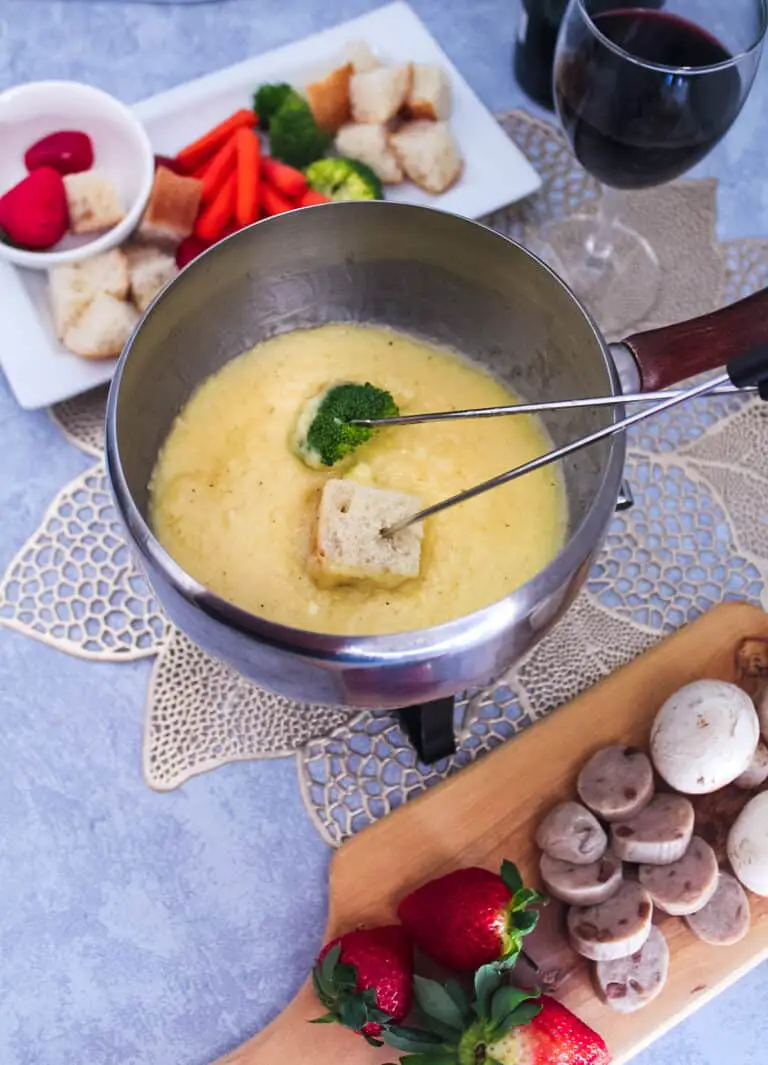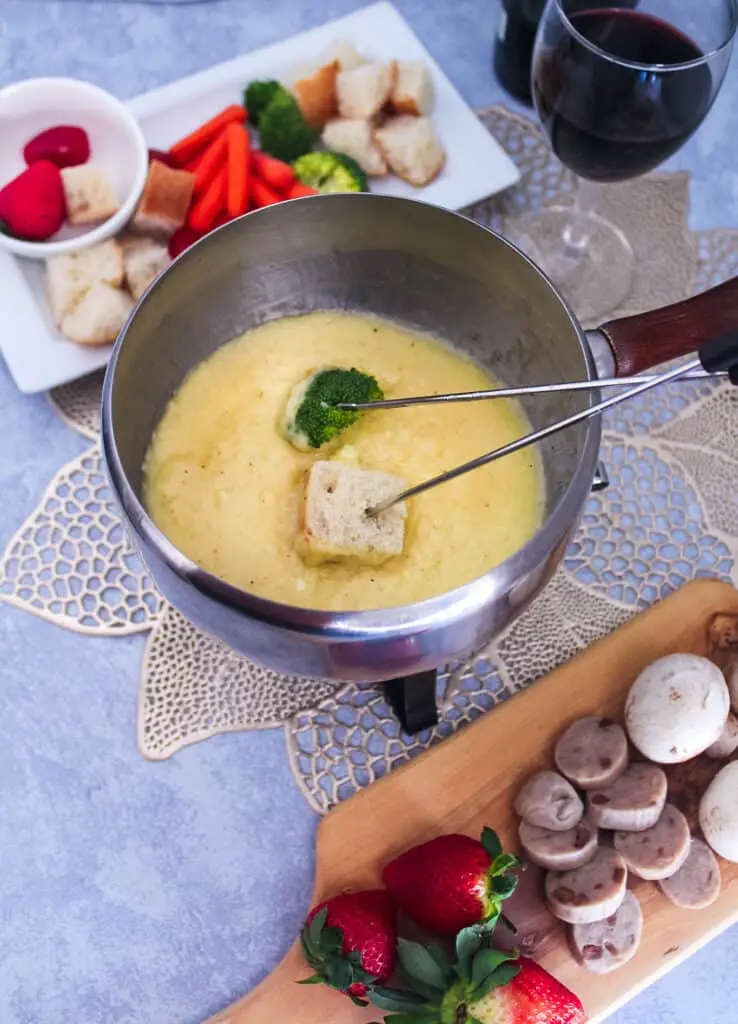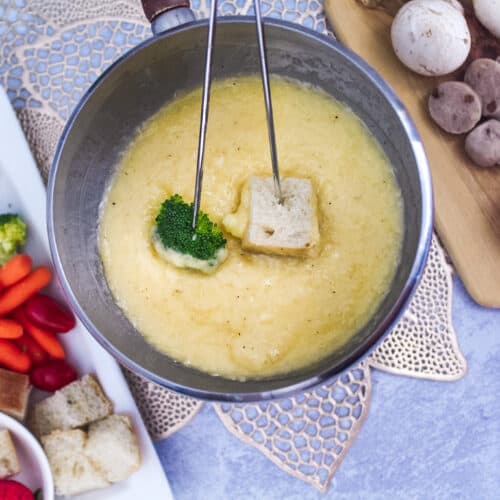 Ingredients
1

lb

gourmet cheese

(gruyere, gouda, white cheddar)

2

tbsp

cornstarch

1

clove

garlic

1

cup

white wine

1

tbsp

lemon juice

1

tsp

nutmeg

1

tsp

pepper
Instructions
Shred the cheese into a large bowl. Add the cornstarch and toss. Set aside.

Cut the garlic clove in half and rub it along the entire inside of the fondue pot. Over medium heat, add the white wine and lemon juice. Bring to a simmer.

Gradually add in the shredded cheese, stirring constantly. The cheese should melt until smooth. Mix in the pepper and nutmeg. Serve with an assortment of dippers with fondue forks or skewers!
Pin me!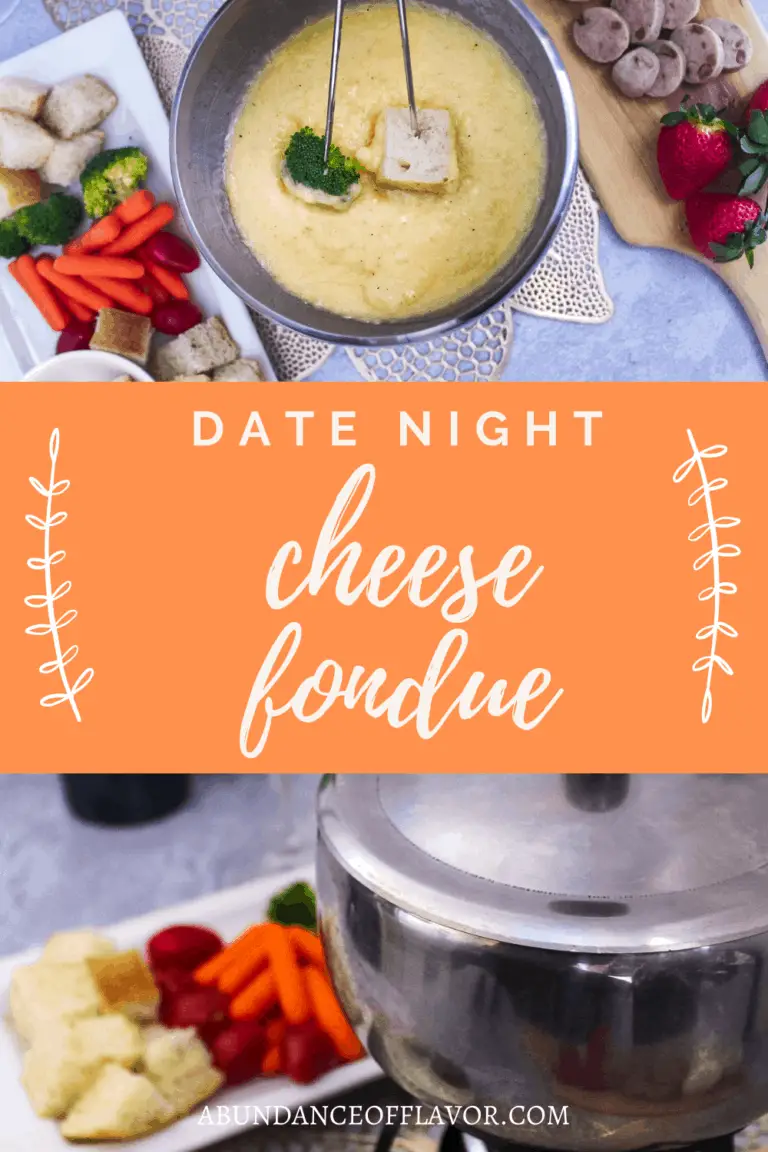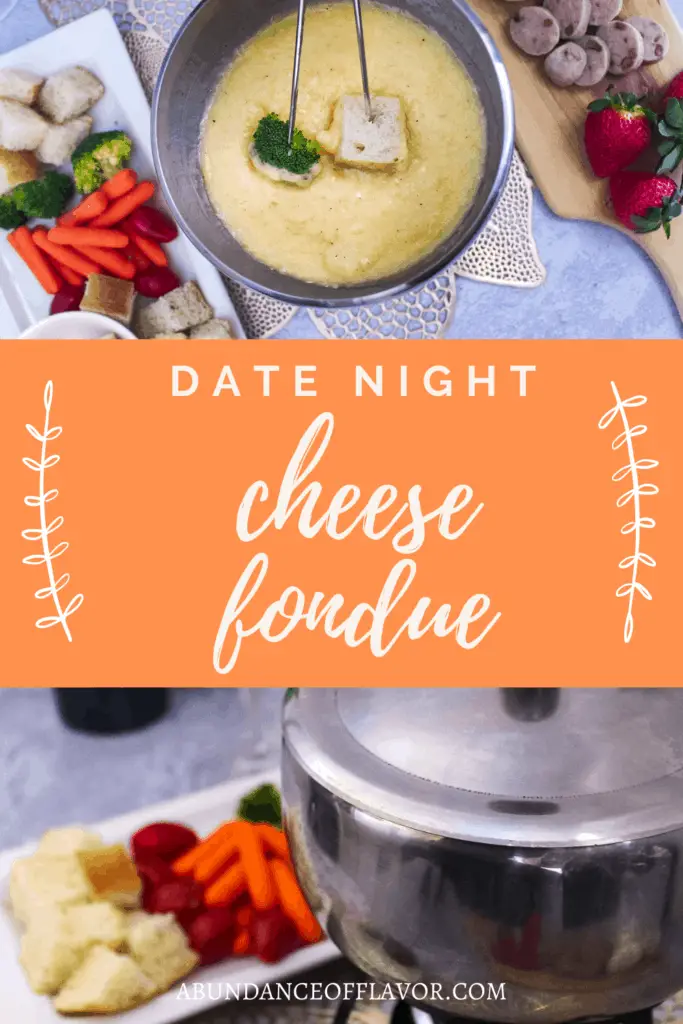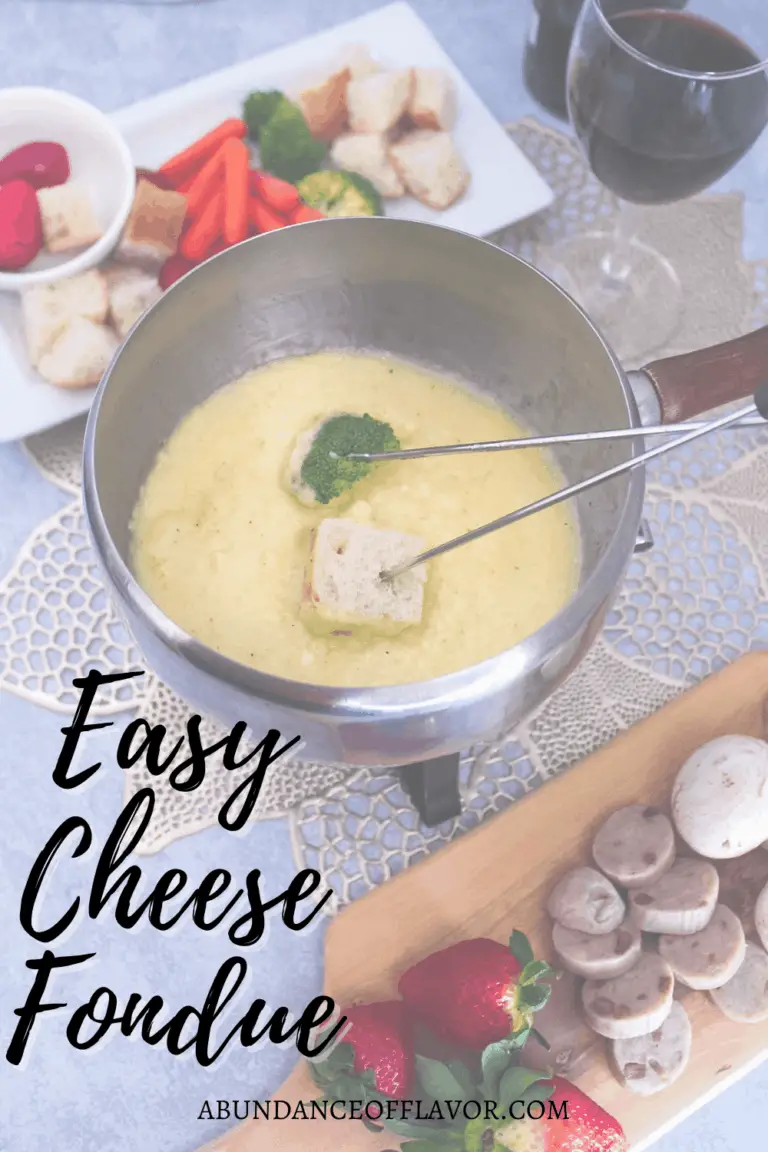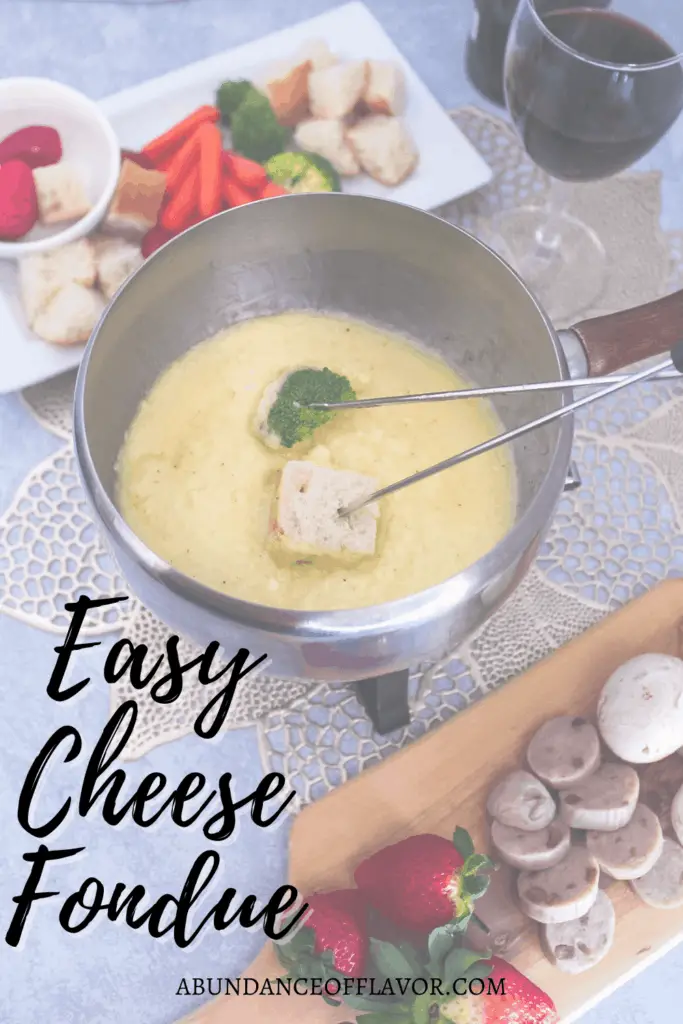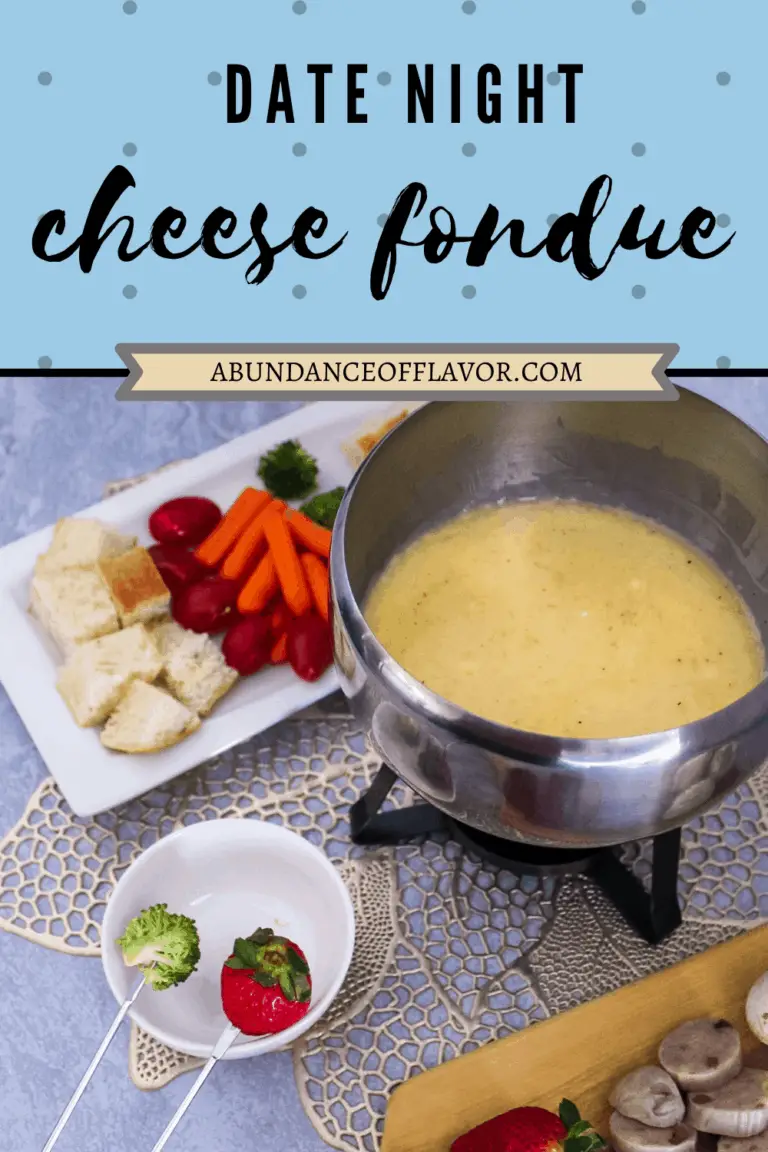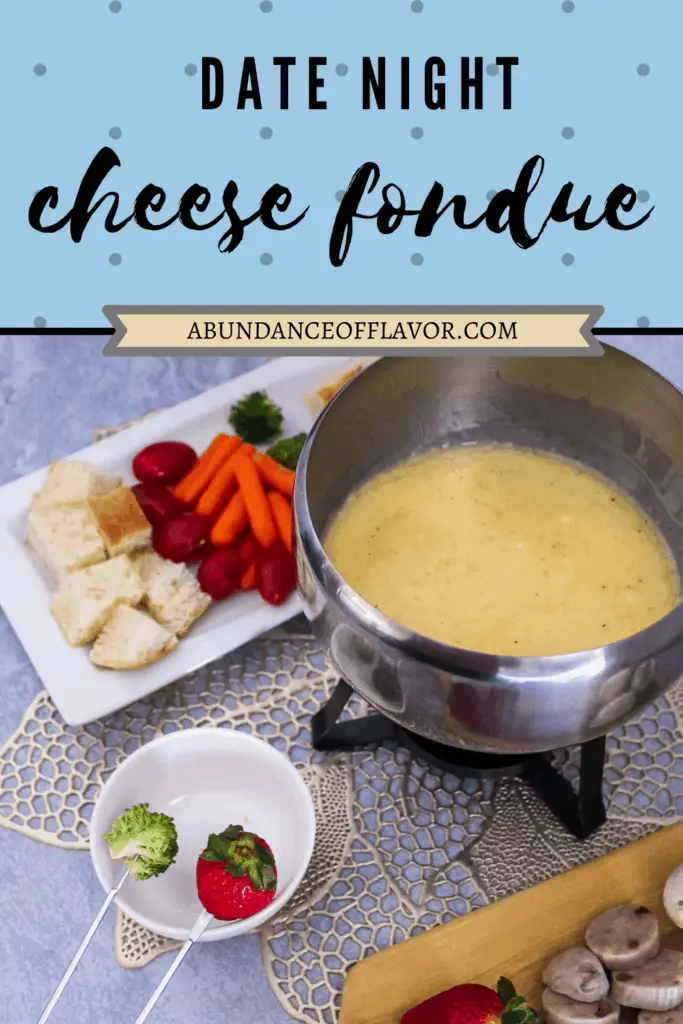 Now that we've conquered cheese fondue, who's ready for some chocolate?? Top off the evening with fruit pieces and cake bites dipped in dreamy milk chocolate. YUM!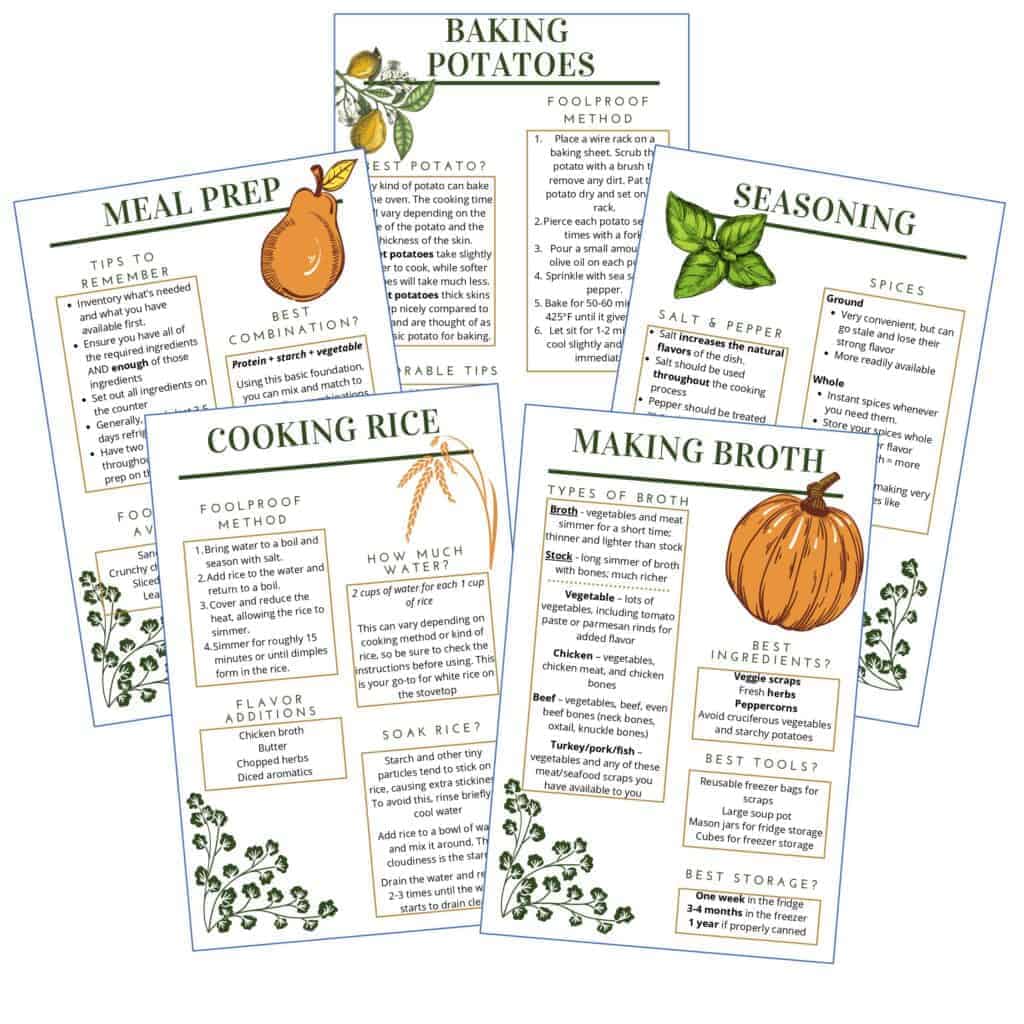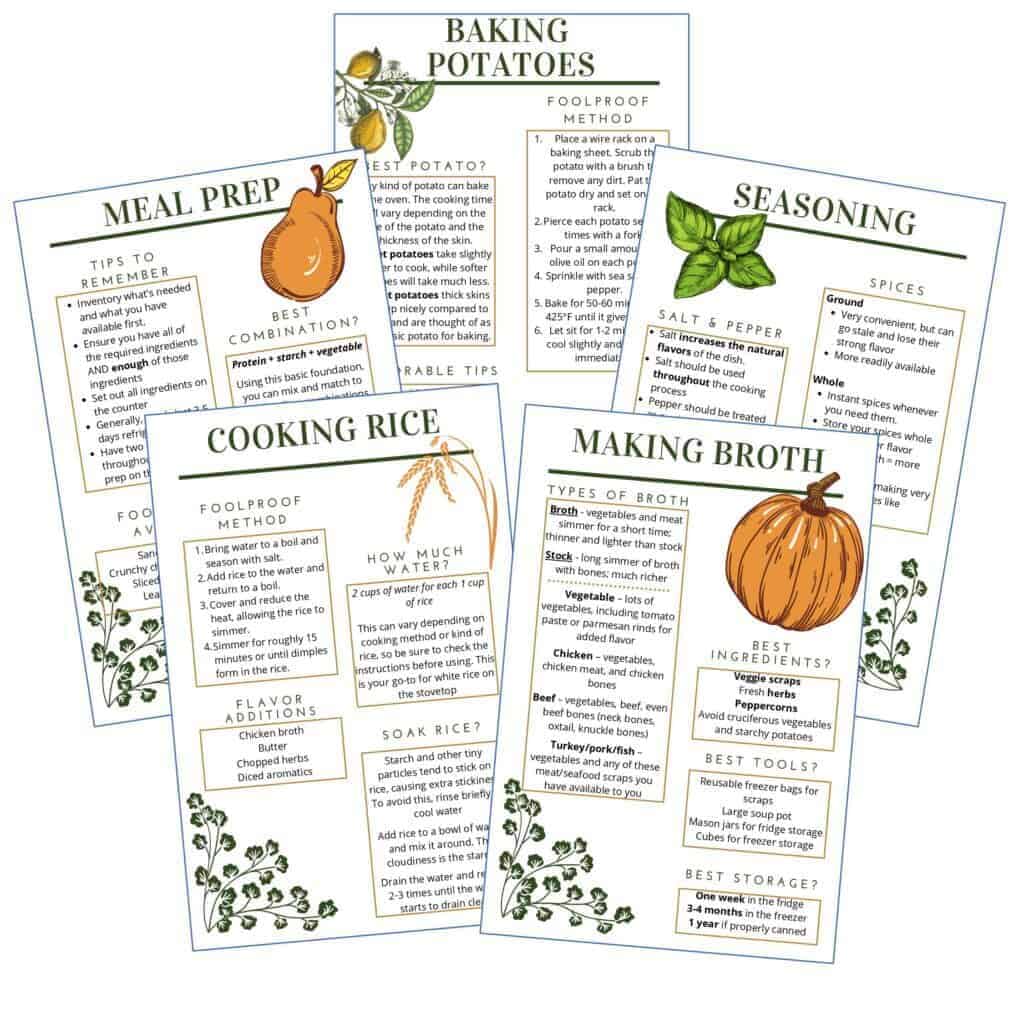 Get your $1 worksheets today!
Related Posts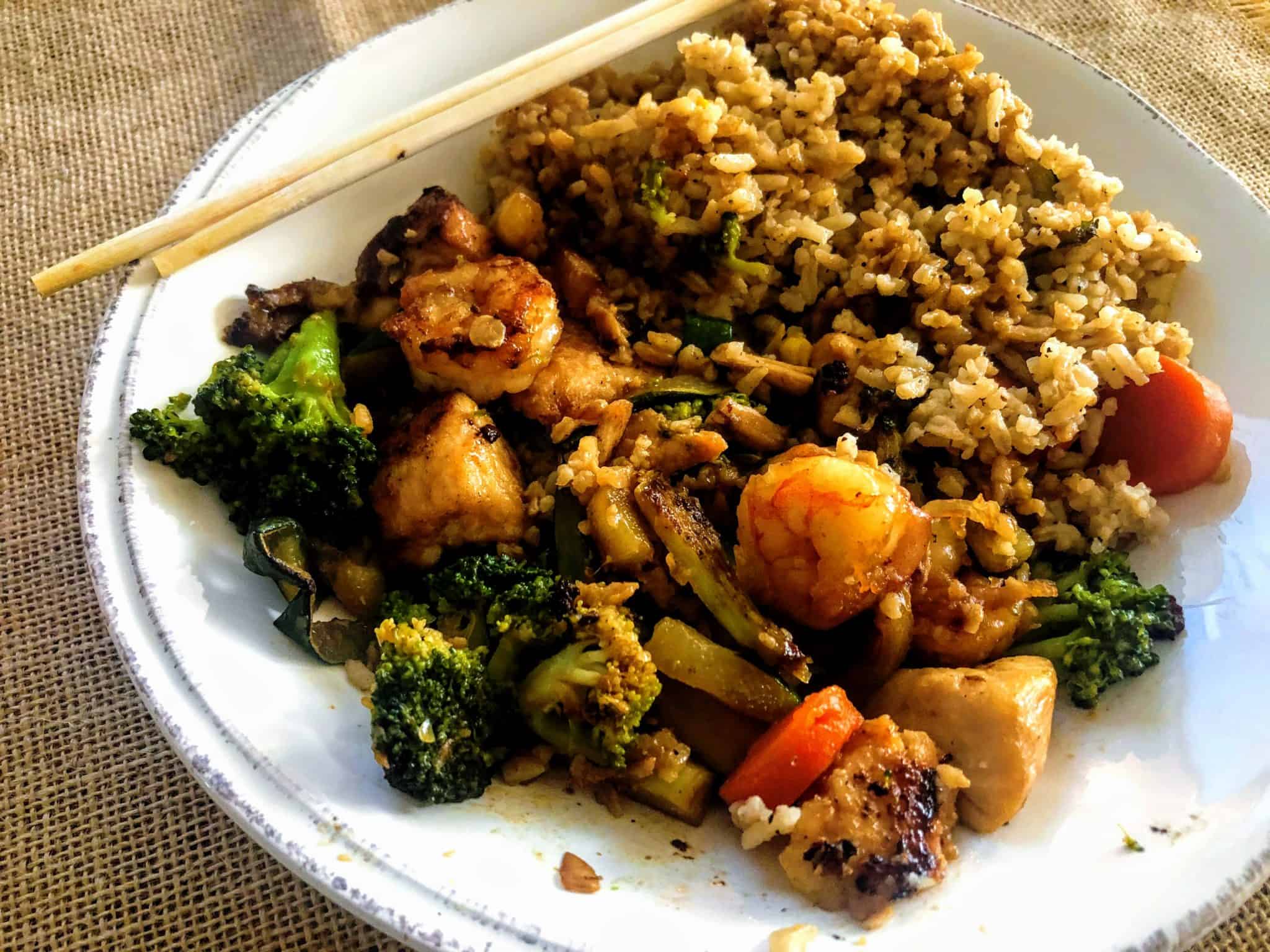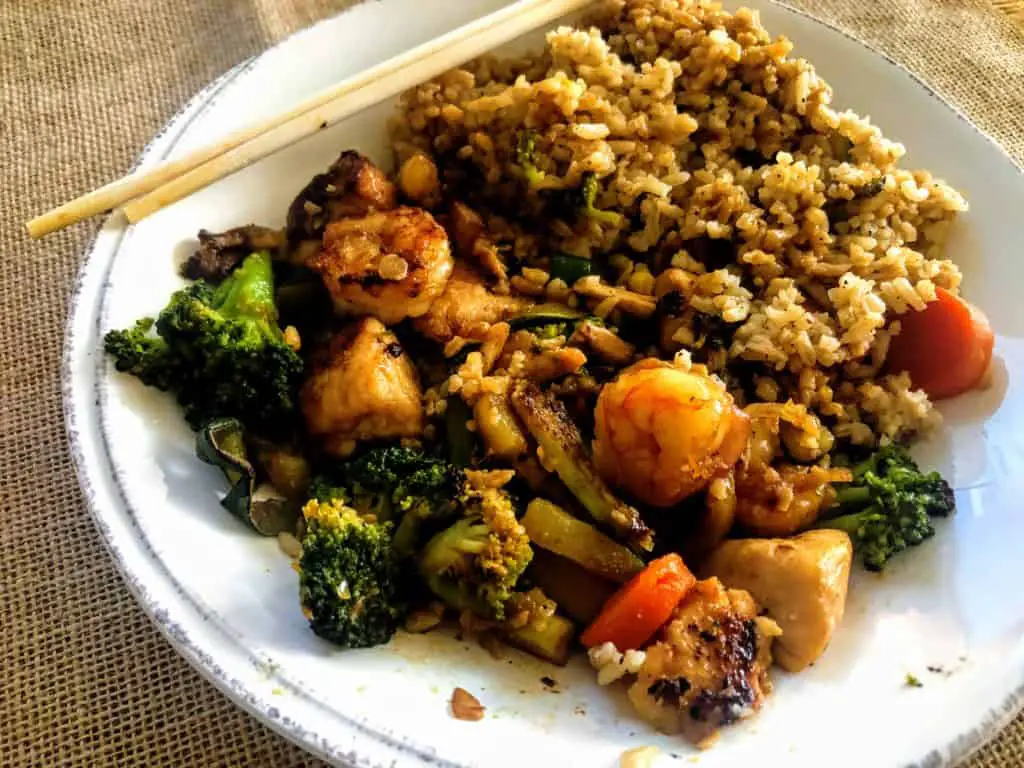 An easy way to stir fry fresh vegetables to rejuvenate your day old food. Create your own stir fry and learn how to properly …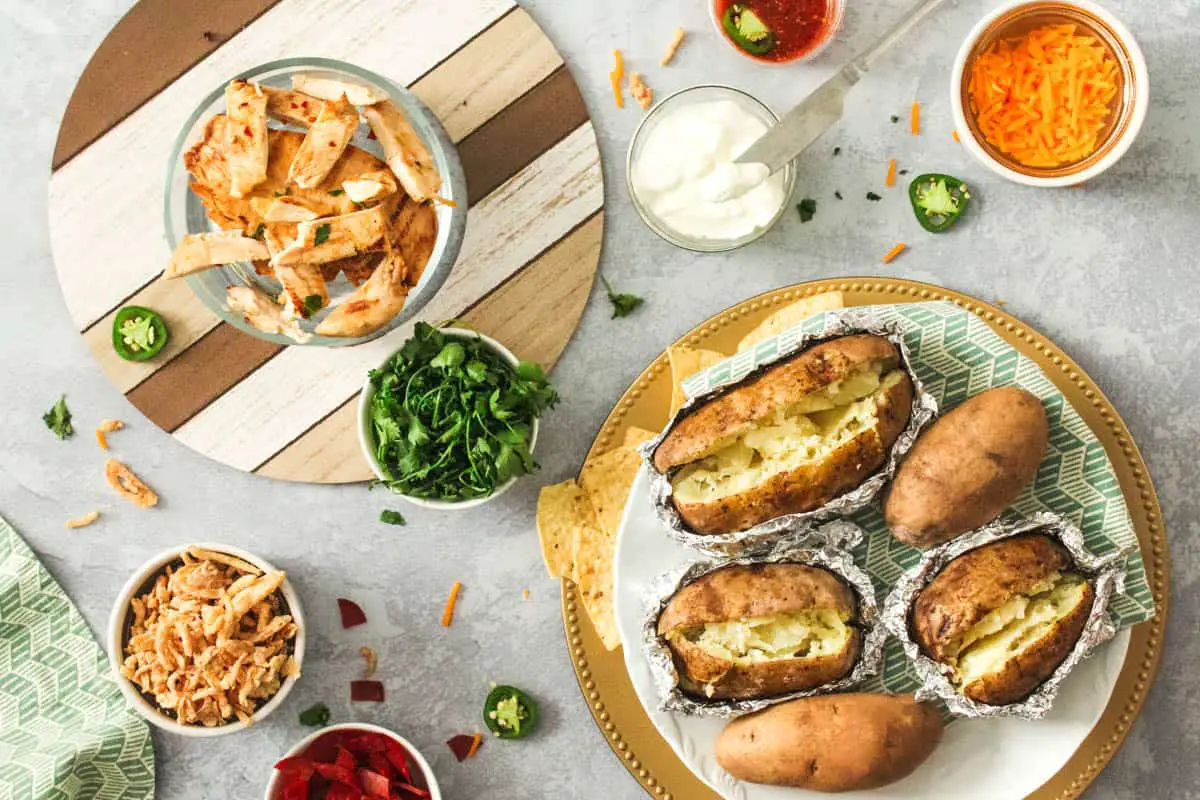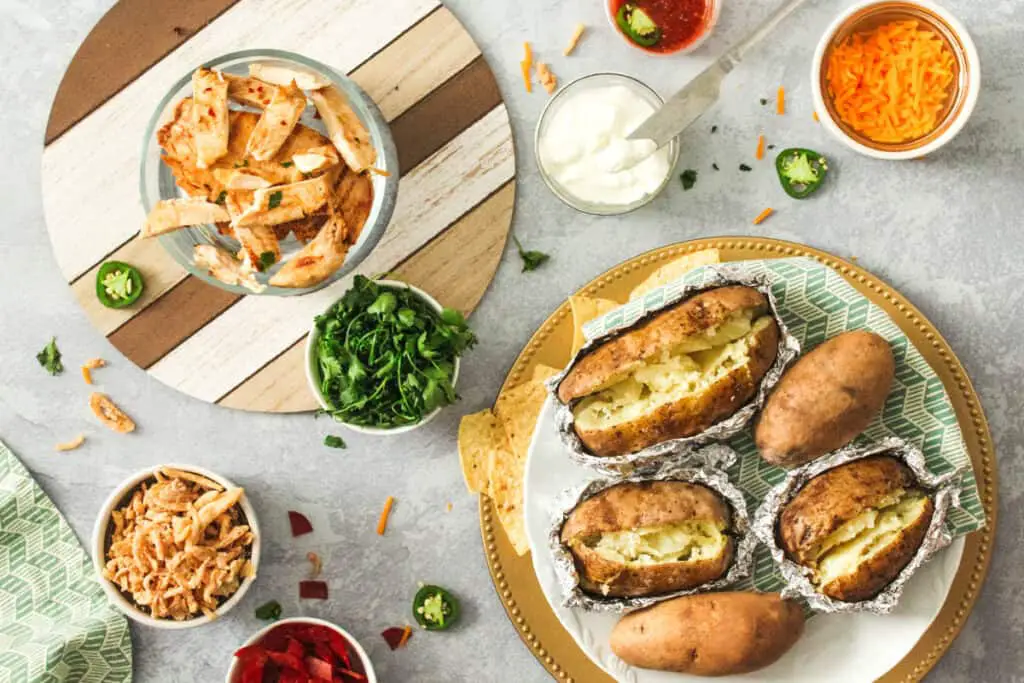 Slow Cooker Ultimate Baked Potato Bar allows for a unique DIY dinner experience and takes hands-off cooking to the next level!