Whether as a remedy for sickness or as a base for a soup, mouthwatering chicken broth knows how to work its magic. Homemade chicken broth takes it one step further with even MORE richness and nutrients and reduces food waste by using up all your scraps. Making homemade chicken broth is a worthwhile cooking trick to learn and will hook you with its ease and flavor.
This post is part of our Basic Cooking Skills series. Each week we will be doing a deep-dive into one basic cooking skill and a brand new recipe to accompany it to practice that newfound skill. Check back throughout the series for updates and new posts.
---
Please note this post contains affiliate links, which means I receive a small commission, at no extra cost to you, if you make a purchase using the links. Please see my disclosure for more details.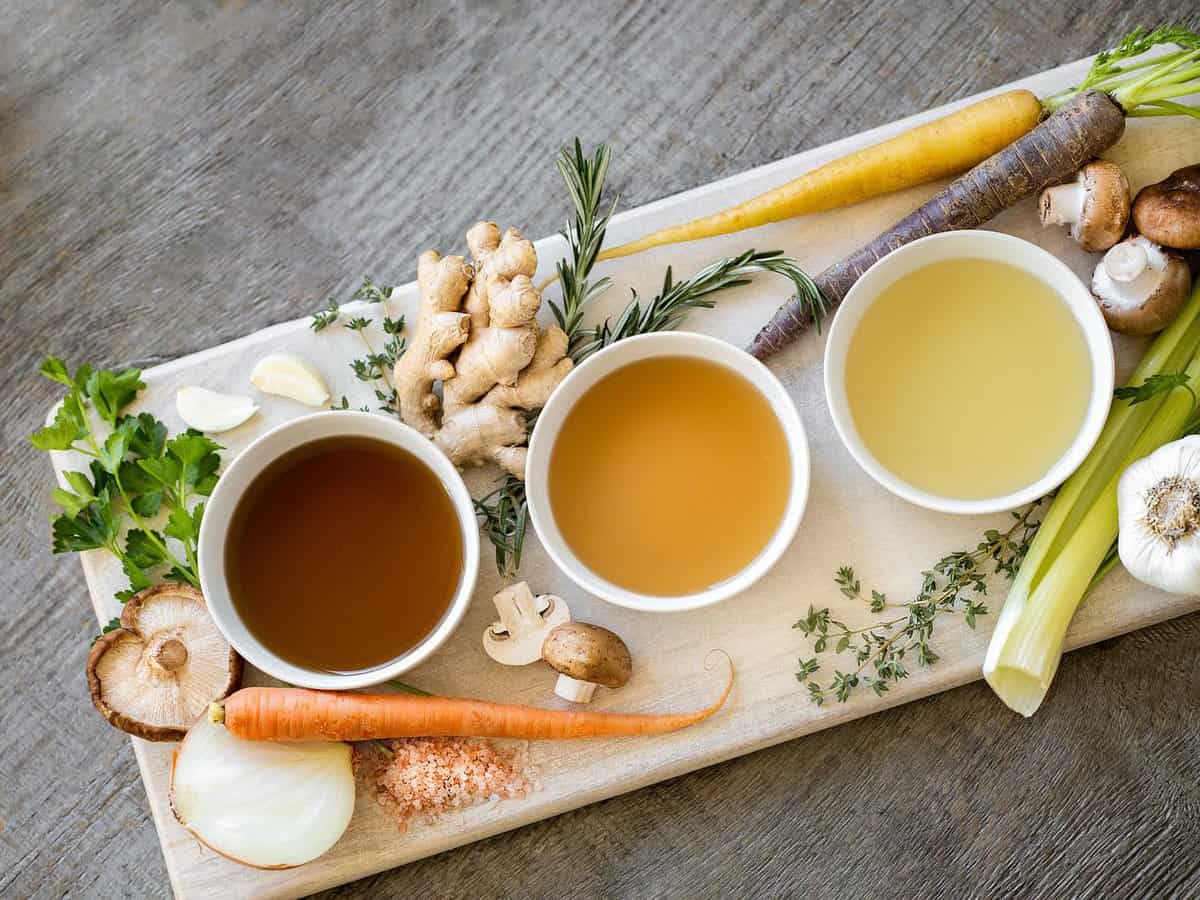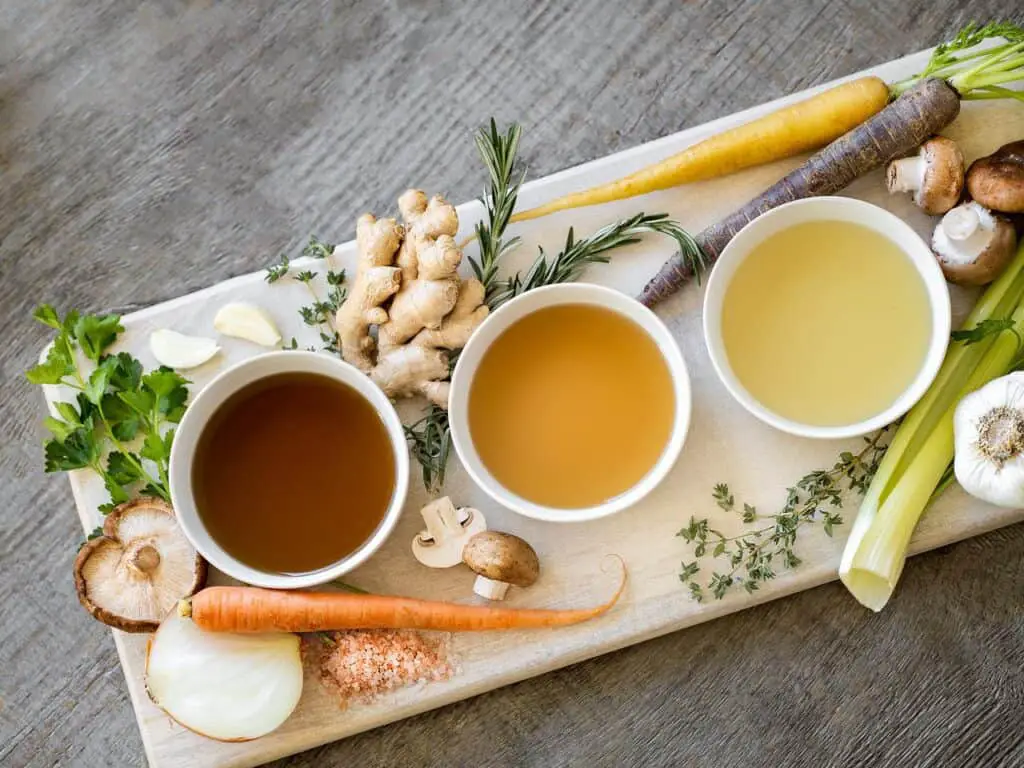 How do you make homemade broth?
It could not be easier to make broth from scratch for you and your family. Make sure you don't blink because you may miss it!
Throw vegetable and/or meat scraps in a large pot and fill with water.
Simmer.
That's literally it!
Broth is the PERFECT way to use up your vegetable peels and trimmings. Take your onion skin, peeled carrots, celery leaves, and more and put them to good use.
What makes up a good broth?
If you're planning on making broth in the near future, you can save your kitchen scraps for weeks in the freezer in a storage bag. That way you can stock up on your trimmings for a full broth without having to worry about them spoiling.
You can put practically any veggies from your fridge in it, as long as they are not moldy or rotten.
Spruce up the flavor even more with fresh herbs, aromatics, and peppercorns.
Simmering produce in water works to extract the flavor from the contents and deepen the savory yummy-goodness. Only an hour is needed for veggies but a few hours are essential to get the most flavor out of bones.
Broth vs. Stock
Broth and stock. Those words are practically interchangeable, but is there really a difference?
Technically, YES.
A broth consists of mostly vegetables and meat and simmers for a much shorter time. It is typically a little thinner and lighter than stock.
Stock happens when you also toss in bones! Simmering bones for a long period of time draws out their flavor from collagen, creating a thicker, richer texture. But be sure to only simmer bones for that long and NOT vegetables (they will be overcooked)
There really isn't MUCH difference here besides the cooking time and increased flavor/nutrients from the stock.
So, if you have a few hours go for the stock! But broth is a great quick alternative that you can still reap the benefits from.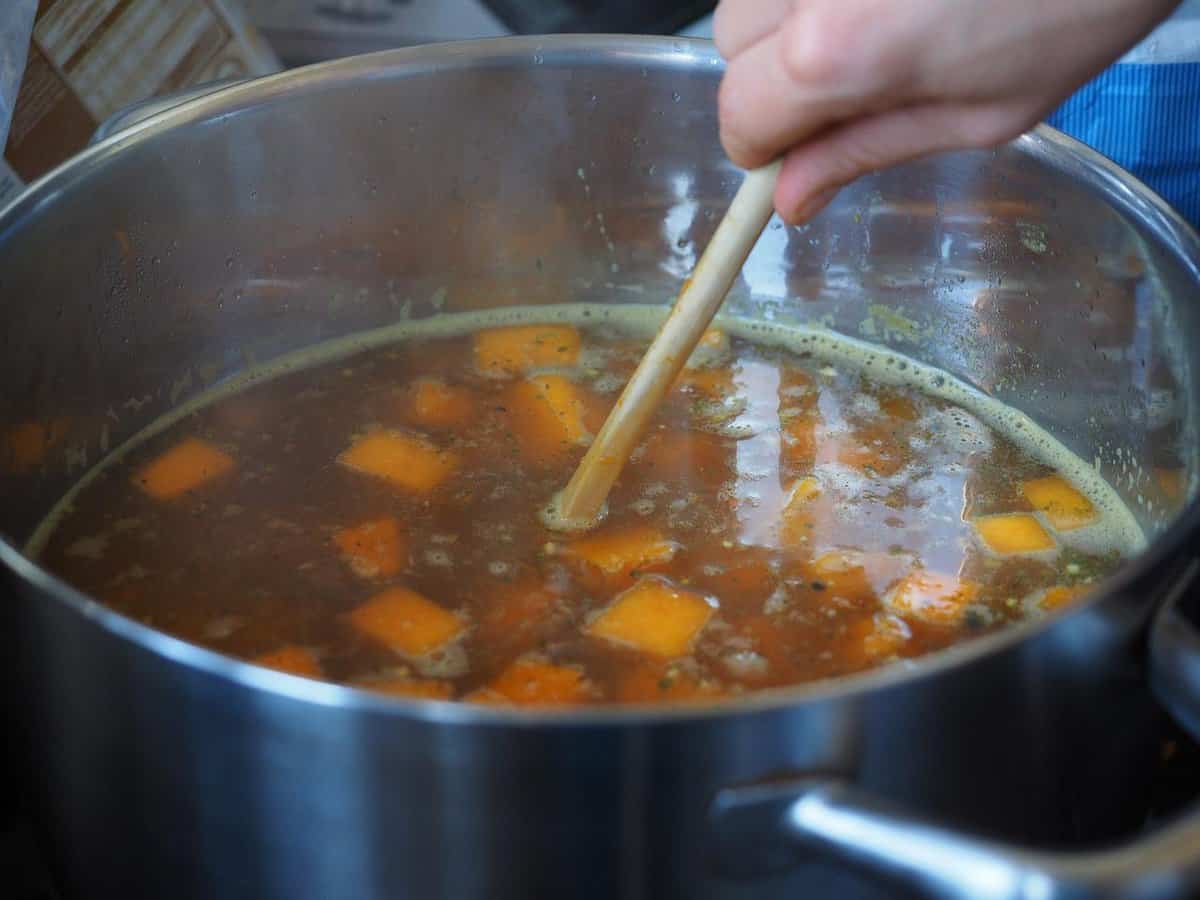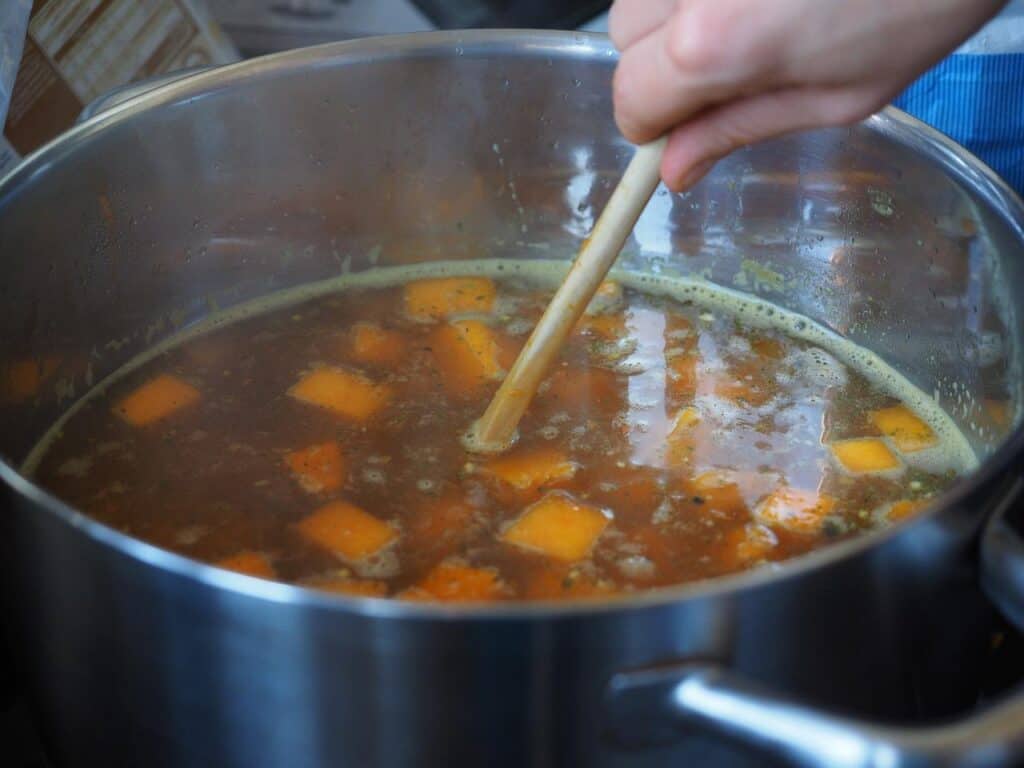 Broth-Making Guide
The Best Types of Broth
Vegetable – All the veggies, hold the meat and bones! Fun additions include tomato paste for chilis or tomato-based soups or parmesan rinds for a little earthy flavor.
Chicken – Vegetables, chicken meat, and chicken bones. Simmer just the bones for longer for a thicker stock.
Beef – Vegetables, beef meat (chuck roast, short ribs, shank, etc.) and beef bones (neck bones, oxtail, knuckle bones). Some specialty grocery stores have soup bones available for an easy purchase!
Turkey/pork/fish – As you can see, there's a pattern here. Broth can be made from any type of meat or scraps you have available to make pork broth, fish stock, or more.
Best Tools for making broth at home
Reusable freezer bags for scraps
Large soup pot
Mason jars for fridge storage
Cubes for freezer storage
The Best ingredients for broth
Mirepoix scraps – Mirepoix is a flavor base for endless soups and is a satisfying foundation. More info on mirepoix can be found in Making Soup from Scratch.
Fresh herbs
Peppercorns
No cruciferous, tangy and balance out with sweeter
Avoid starch heavy veggies like potatoes
Best Ways to Store Homemade Broth
One of the best things about homemade broth is how long it lasts:
One week in the fridge, 3-4 months in the freezer, and one year if properly canned
That means savory brothy goodness all year from just ONE pot. That's my kind of cooking.
Health Benefits of Homemade Broth
There's a reason why when we're not feeling well, one of the first recommendations we hear from friends, family, and doctors alike is sipping on broth.
Chicken broth especially is jam-packed with nutrients like collagen, calcium and magnesium. It boosts immunity, fights inflammation, and is easily digestible to support gut health.
Whether you're battling a common cold, a stomach bug, or something more serious like COVID-19, broth should be near the top of your list for quick relief and comfort.
You can rest easy knowing that broth supplies all the nutrients you need for a healthful life.
Pin me!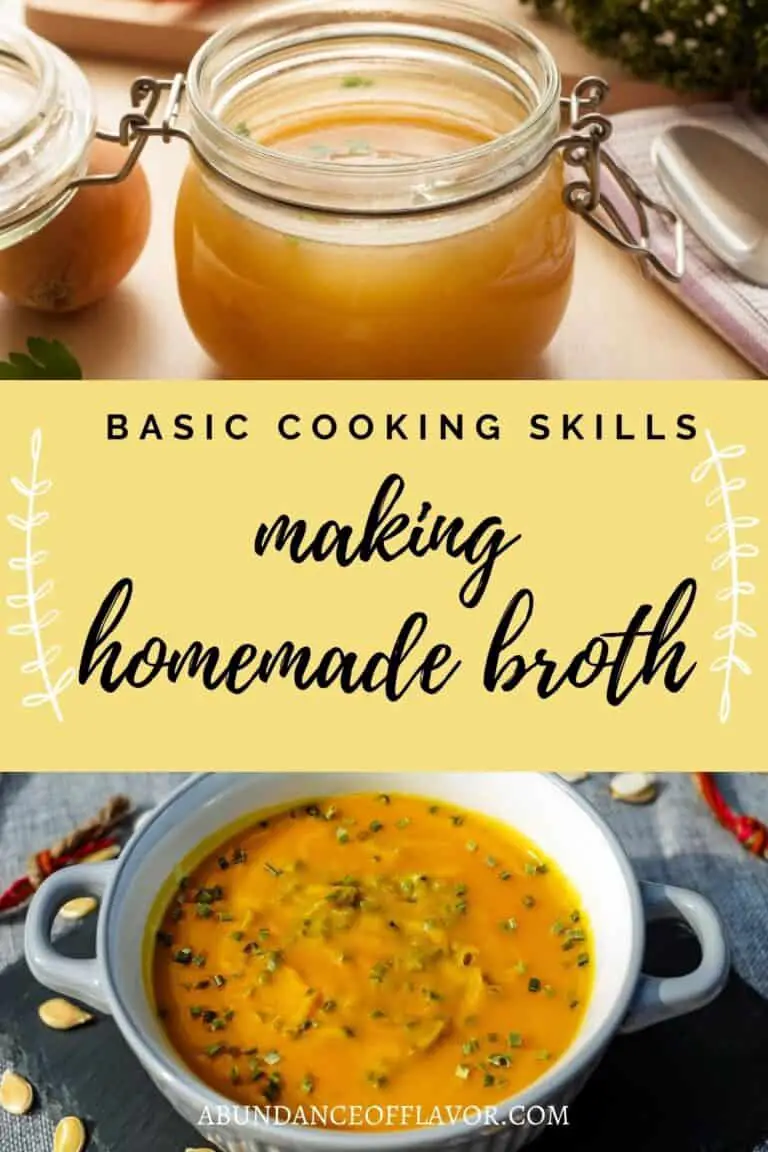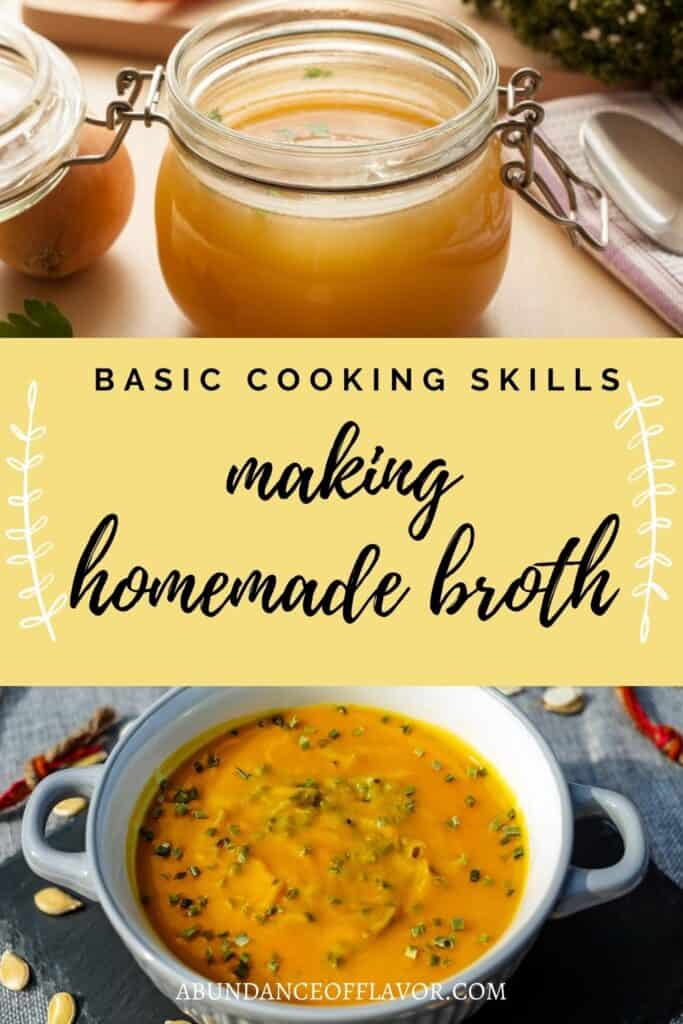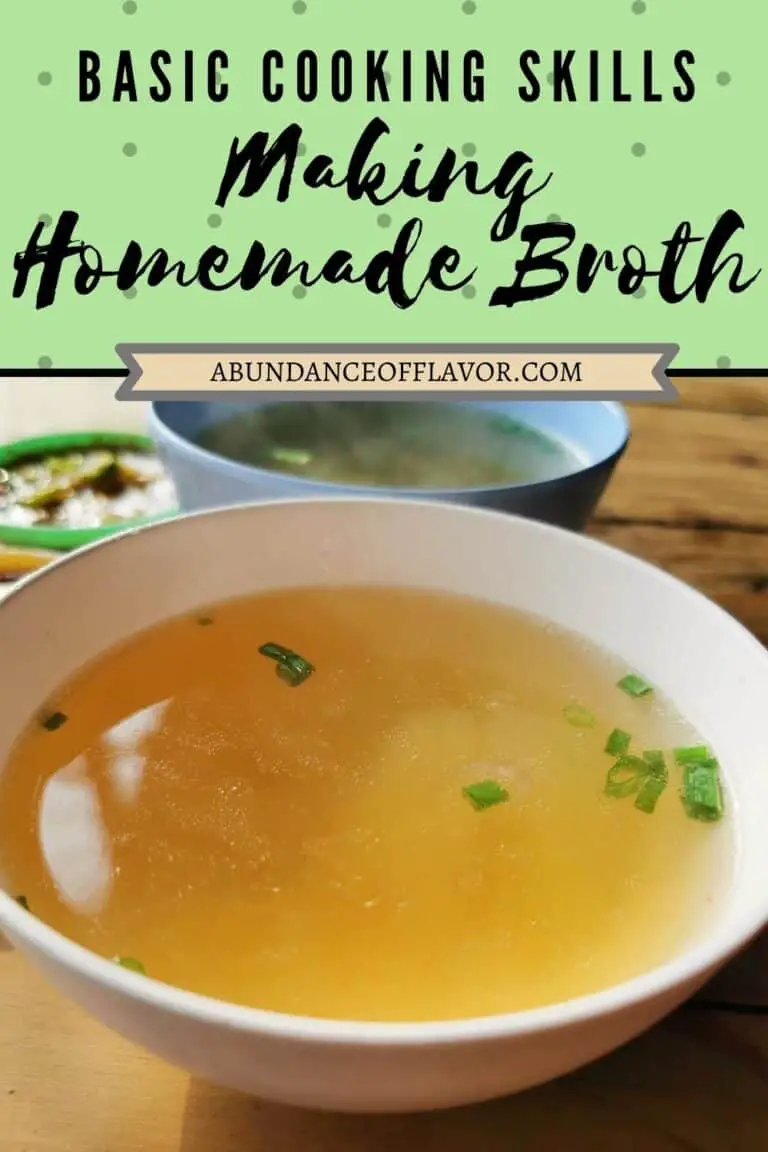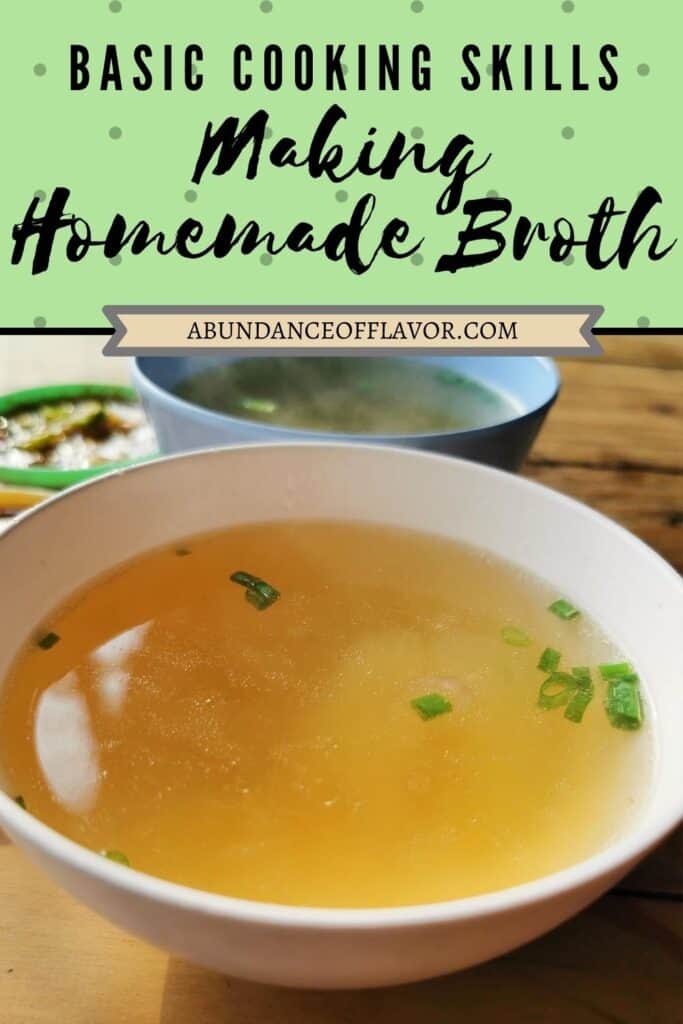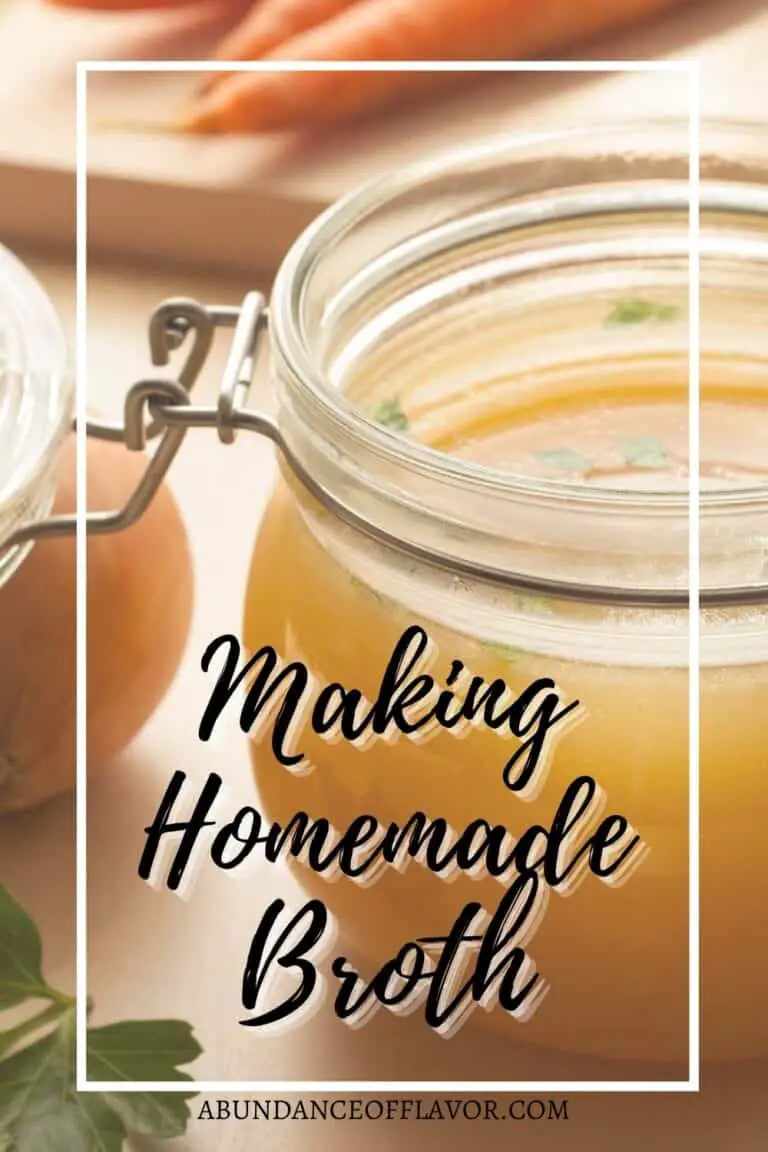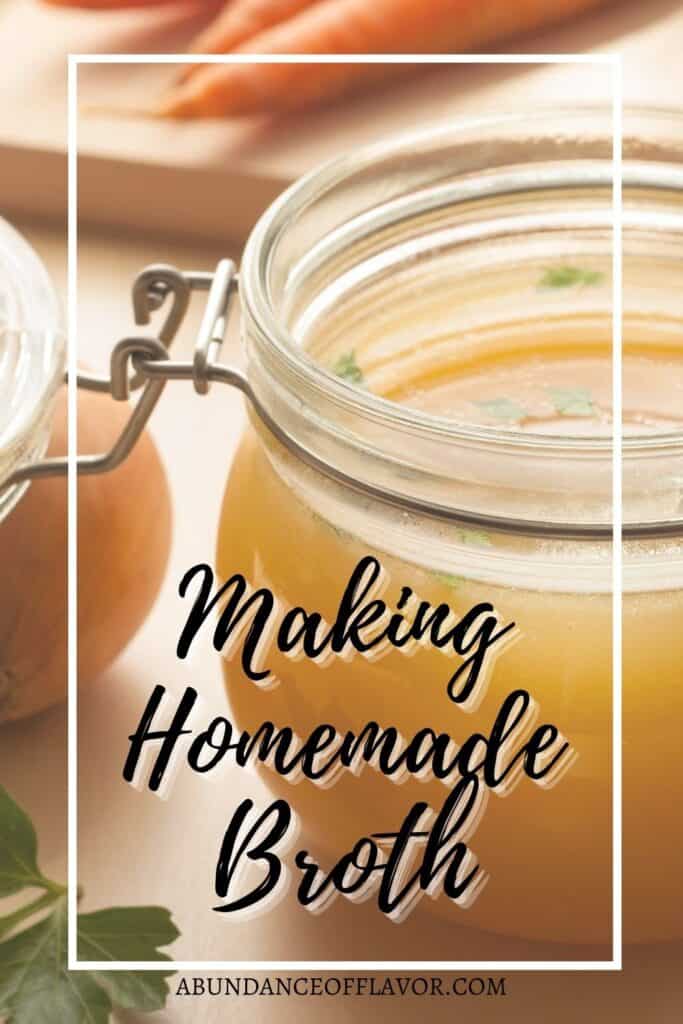 Implement your new skill
Next time you make a whole roasted chicken, save up those scraps and craft a delicious broth!
This thursday I'll be sharing my tried and true chicken broth recipe that's SO simple and tasty!
If you have any creative ways to use up food scraps, share in the comments below!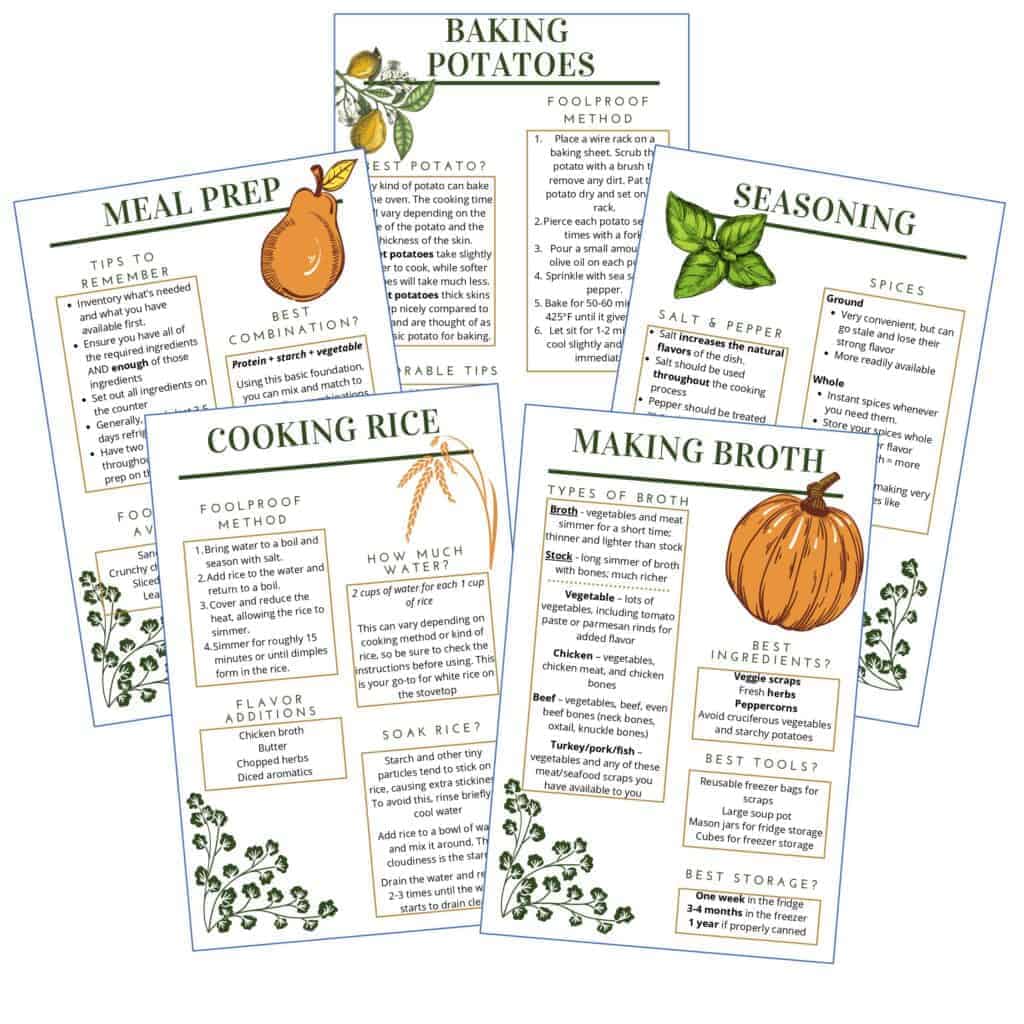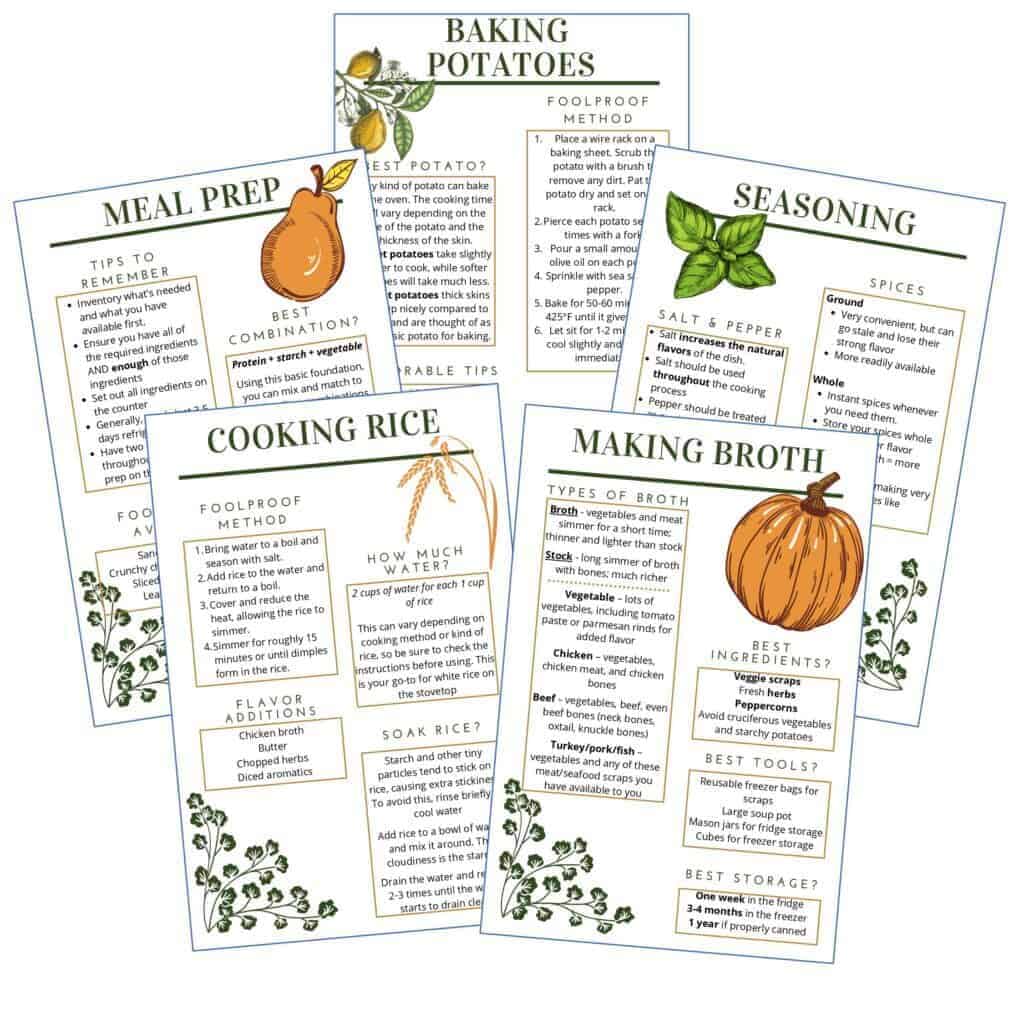 Get your $1 worksheets today!
Related Posts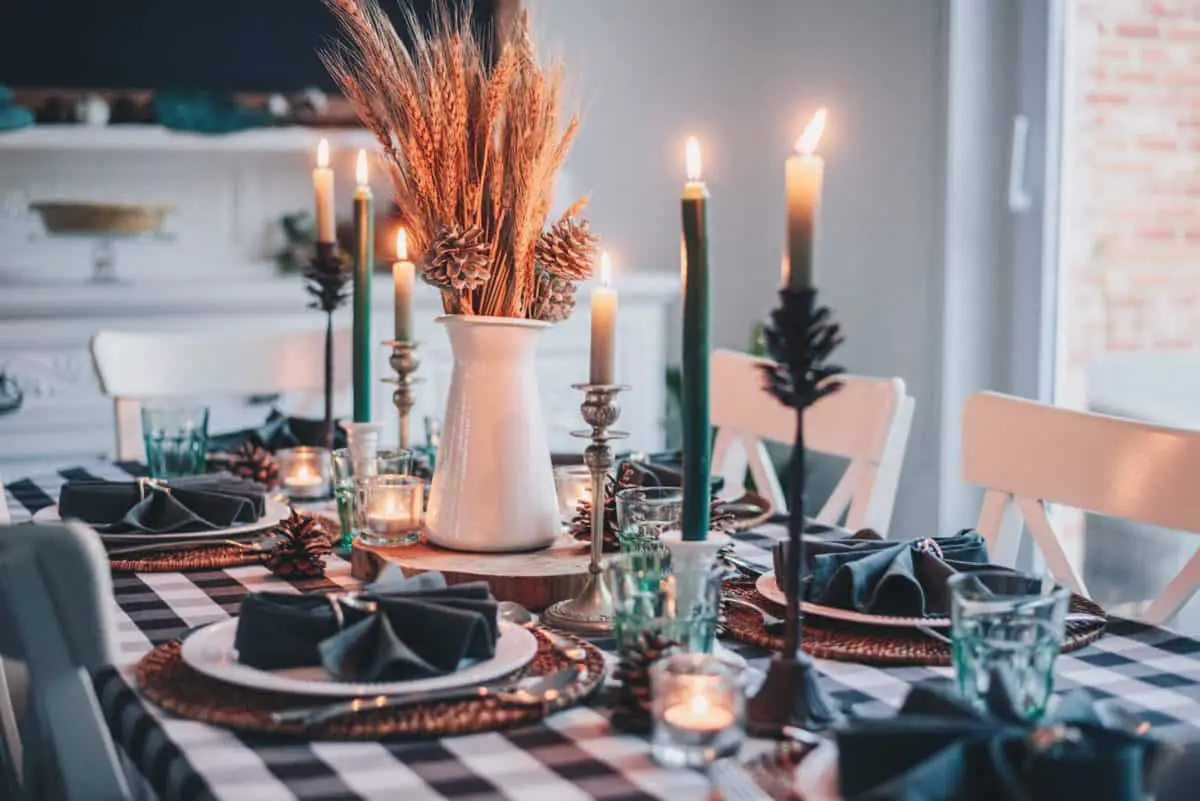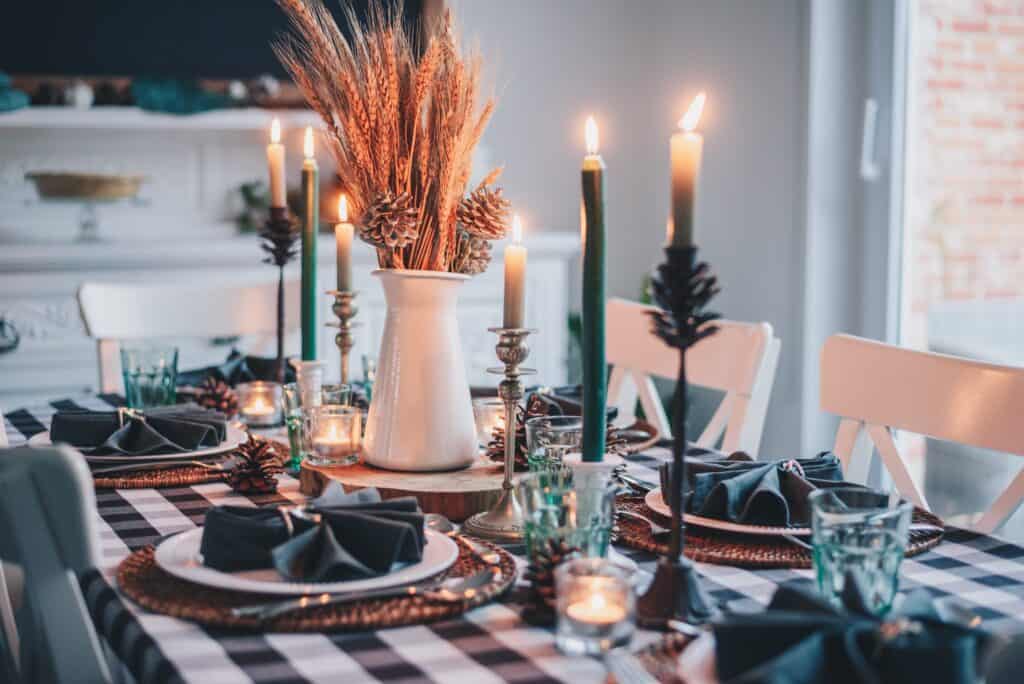 The ultimate kitchen essentials list for fall! Decorate your home this year with some of my affordable fall-favorites on Amazon.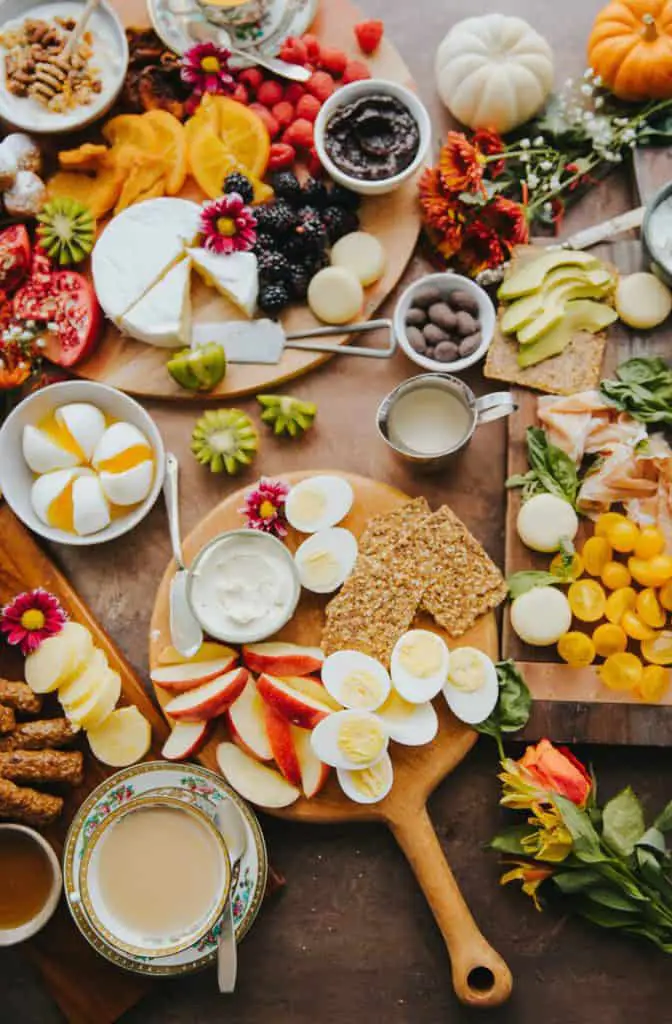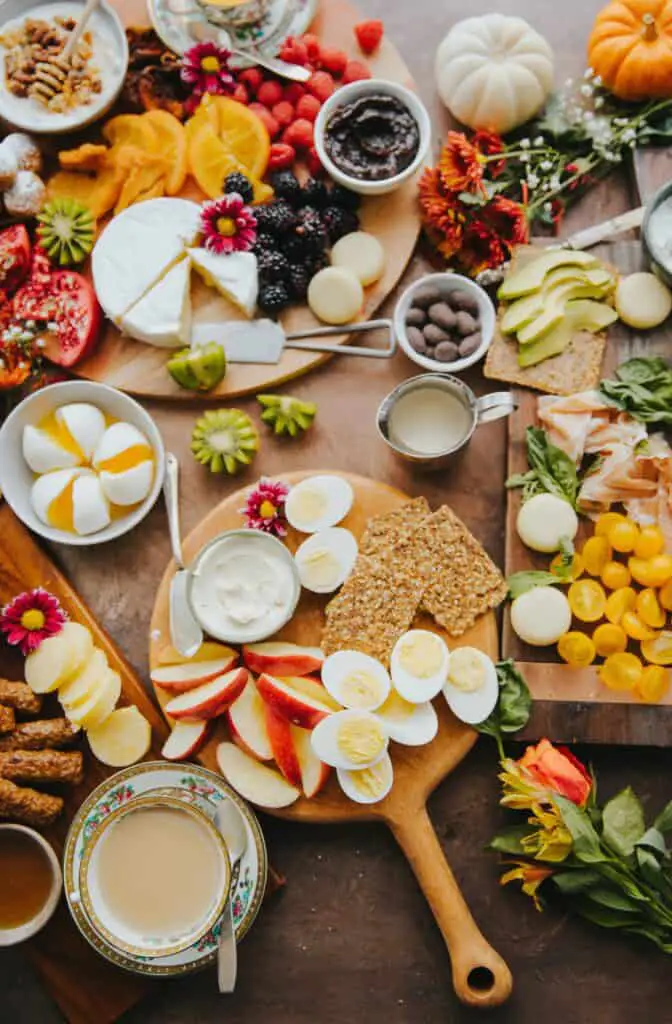 My Fun and Fruity Dinner Party Menu guarantees to impress. Fresh fruit in each dish to adds a lightness that is unparalleled.