Cool, rainy days call for getting cozy with a nice, warm bowl of soup. Tell your canned soup to step aside because you're about to uncover just how SIMPLE homemade soup can be. (And you can't mess up soup!) Making soup from scratch is a skill that follows a pretty basic outline that you can cater to your taste and produce a dish immersed in comforting flavors.
This post is part of our Basic Cooking Skills series. Each week we will be doing a deep-dive into one basic cooking skill and a brand new recipe to accompany it to practice that newfound skill. Check back throughout the series for updates and new posts.
---
Please note this post contains affiliate links, which means I receive a small commission, at no extra cost to you, if you make a purchase using the links. Please see my disclosure for more details.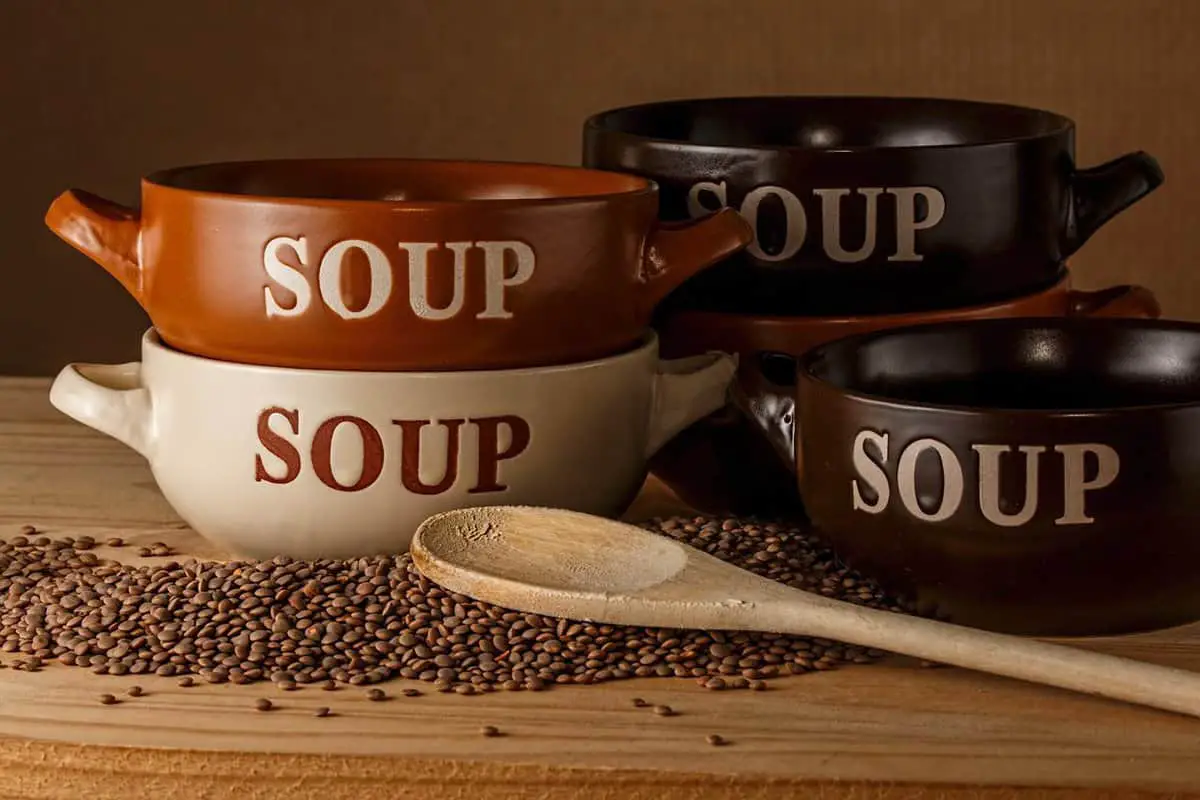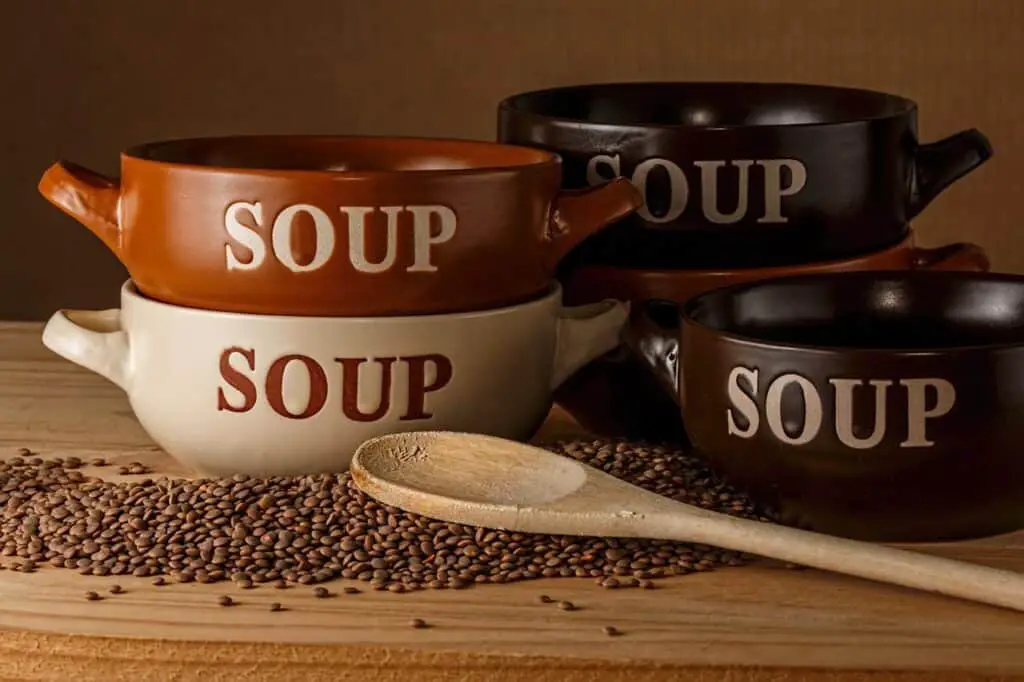 What Makes a good soup?
A basic soup consists of 2 parts: a liquid base and vegetables
Base: vegetable or meat broth/stock. Store-bought is fine but if you haven't tried making your own, you must!! (More on that next week!)
Vegetables and Seasonings: celery, onions, and carrots are foundations for most soups. You can add anything you have available! Mushrooms, garlic, and peppers are my favorites. Salt, pepper, and bay leaves are classics. For unique flavors use mixes of basil, oregano, thyme, chili powder, and more!
When making a soup from scratch, you have countless opportunities to amplify the flavor with additional ingredients. Toss in some add-ins for increased flavor, protein, and texture:
Meat
Pasta/Rice
Beans 
Cream 

Cream, along with roux, is a thickening agent that creates a nice, creamy texture instead of a runnier liquid like just broth. More on making a roux in here!
Dairy is the go-to here: milk, whipping cream, and even eggs can be used to easily thicken brothy liquids.
Cooking meat, pasta, and beans within the soup itself creates deep flavor as everything soaks in together. However,  it can be a little tricker to gauge the doneness of all of the moving parts.
More often than not, for example, I prepare chicken or rice separately and incorporate them into the soup for a few minutes at the end to warm up. But if you'd like a one pot soup it absolutely can be done!
soup, stew, or chili?
Types of soup can be roughly categorized into two main groups: Thick and Thin/Clear
Thin soups have no thickening agents (roux, cream, egg) and are very liquidy from broth, although not watery or lackluster.  
Thin soups
Broth – soup made from bones and vegetables simmering for hours in water. It's extremely nutritional and used for recovery from sickness.
Consomme – a broth that is clarified by cooking egg whites to draw any impurities out of the soup. Meat and veggies are added for increased flavoring as well.
Thick soups
Bisque – a creamy soup containing seafood that uses ground shells as a thickener
Chowder – born out of the Northeastern USA, chowders typically contain potatoes, and cream for increased chunkiness
Stew – contains little liquid just barely covering large pieces of meat and vegetables
Chili – a type of stew with the spice turned up a notch, typically from chili powder, beans, tomato, and ground meat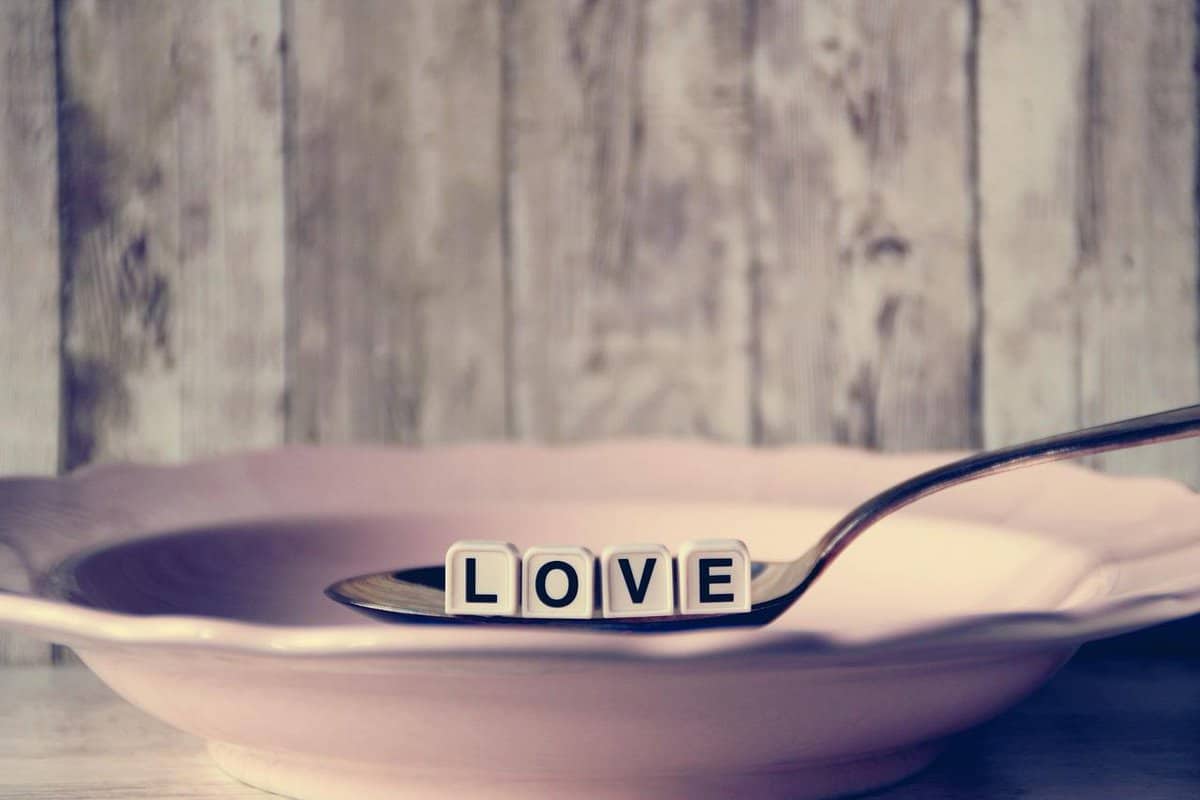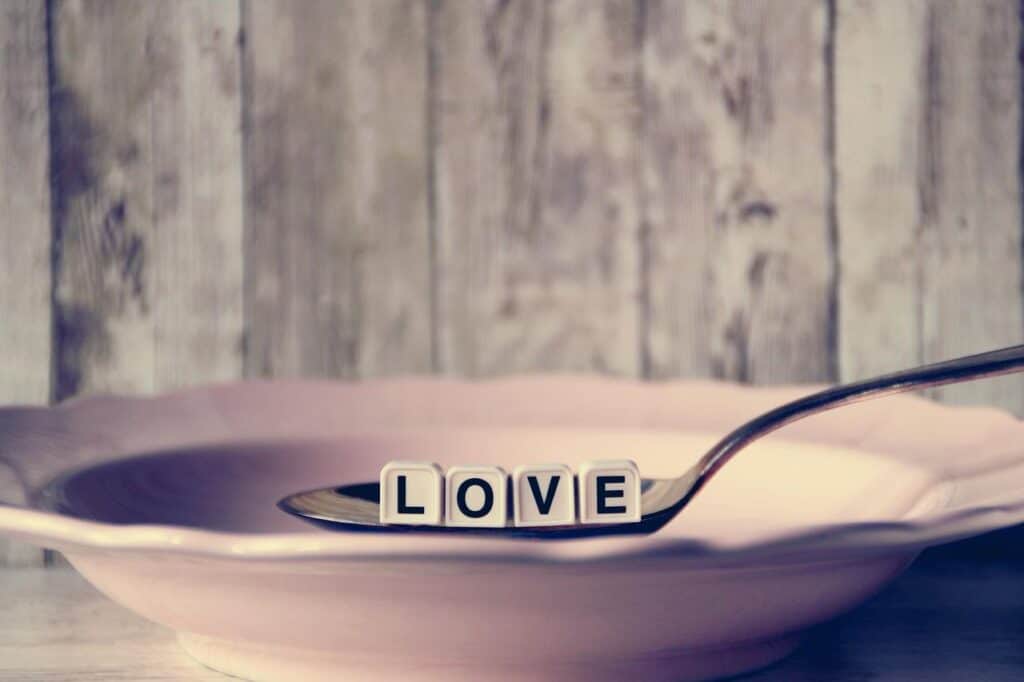 soup from scratch basics
best tools for soup-making
Cooking vessel (large stock pot, crockpot, instant pot) – a large stock pot with a heavy bottom is a must to hold big batches of liquid. Even cooking is a must and high sides prevent losing a lot of liquid to evaporation
Sieve – not needed always, but a variety of sized sieves come in really handy to strain bits from a puree or large chunks from a broth
Immersion blender – I didn't know how much I needed one of these until I owned one! Blend up your soup within the stockpot itself without having to transfer the hot liquid to a blender
Ladle – When you're ready to dive into your deliciously prepared soup, you don't want to be stuck making several trips from the stockpot to your bowl with a serving spoon, splashing and spilling as you go. A soup ladle is irreplaceable, seamlessly transporting hot liquid and creating perfect portions.
best ingredients for soup
Vegetables, protein, and starches alike all can be combined in broth to create a nourishing soup. There are some ingredients, however, that are typically standard across most soups and provide an essential base of flavor. Be sure to use of these when making a soup from scratch.
If you're thinking "mirepoix" you're right!!
Mirepoix – diced carrots, celery, and onions cook together slowly in butter, creating an aromatic flavor that serves as a base for the dish.
Variations are used across the globe as different cuisines have adapted this simple recipe. 
Soffrito – Italian dishes chop up the vegetables finely and cook them in olive oil (rather than butter) until brown
Holy Trinity – Creole cooking swaps the carrots for green bell peppers
Suppengrün – Or "soup greens" in German, swaps the onions for leeks and adds a little parsley.
If you feel like your dish is missing something that you can't put your finger on, consider giving mirepoix a try. It has been tried and tested around the globe for centuries and most cook's swear on it for its unmatchable flavor.
Pin me!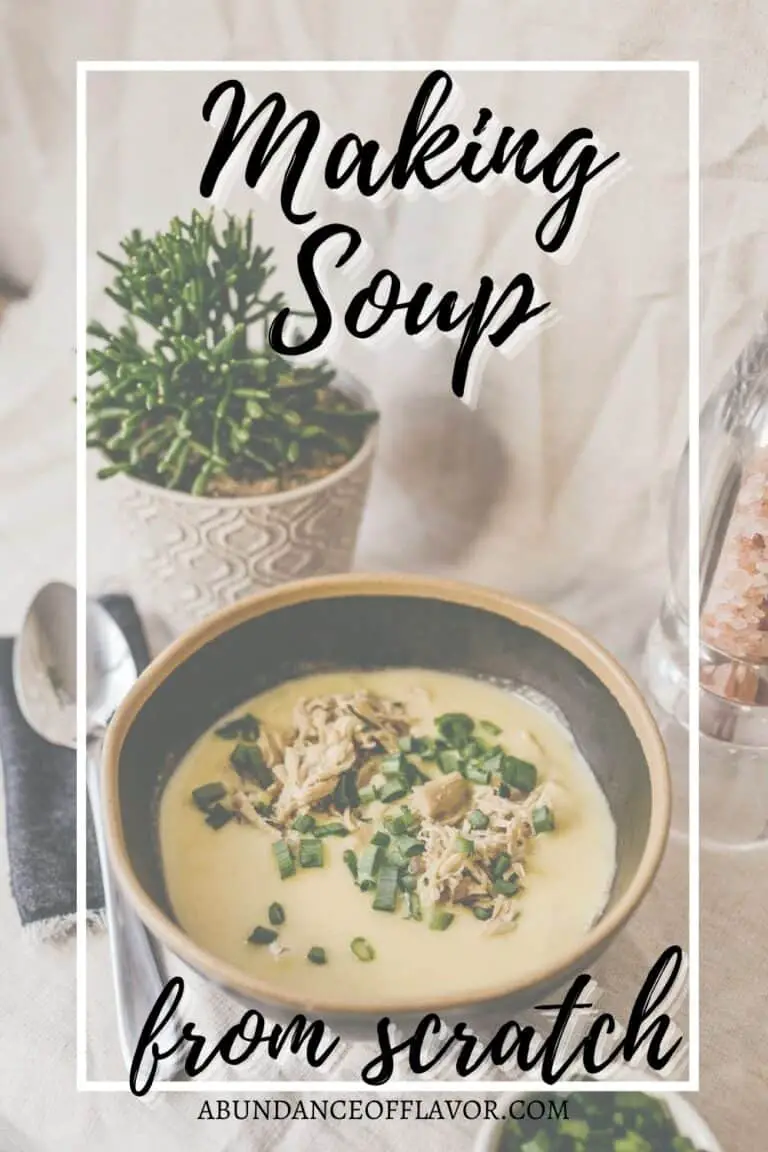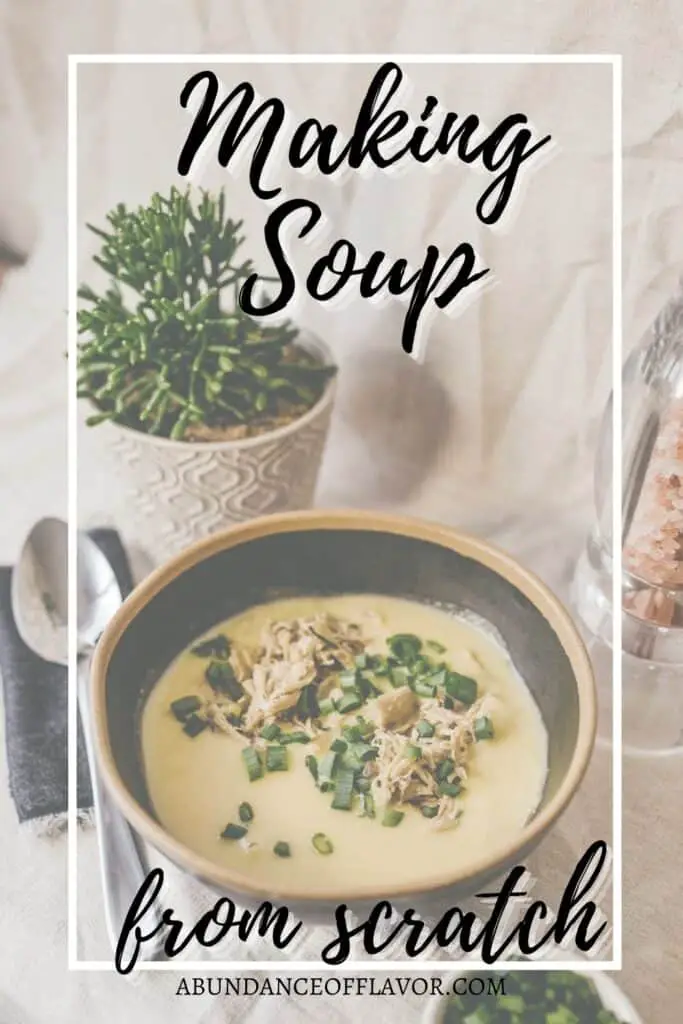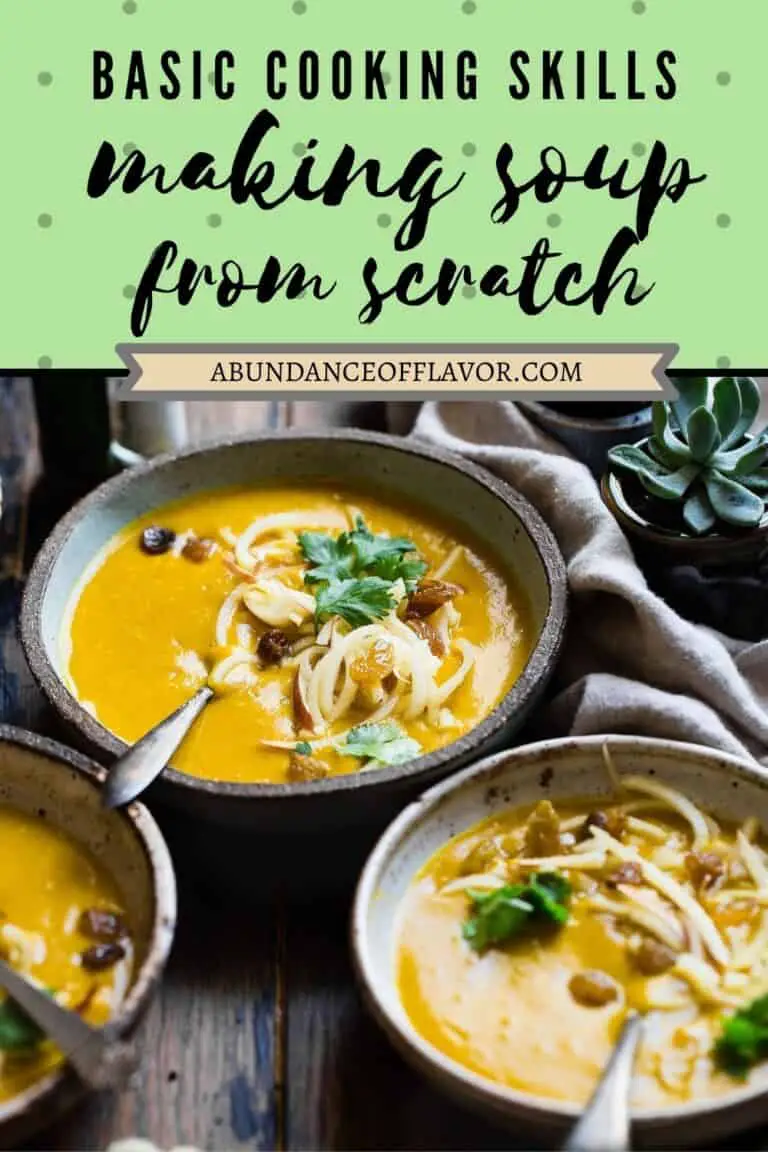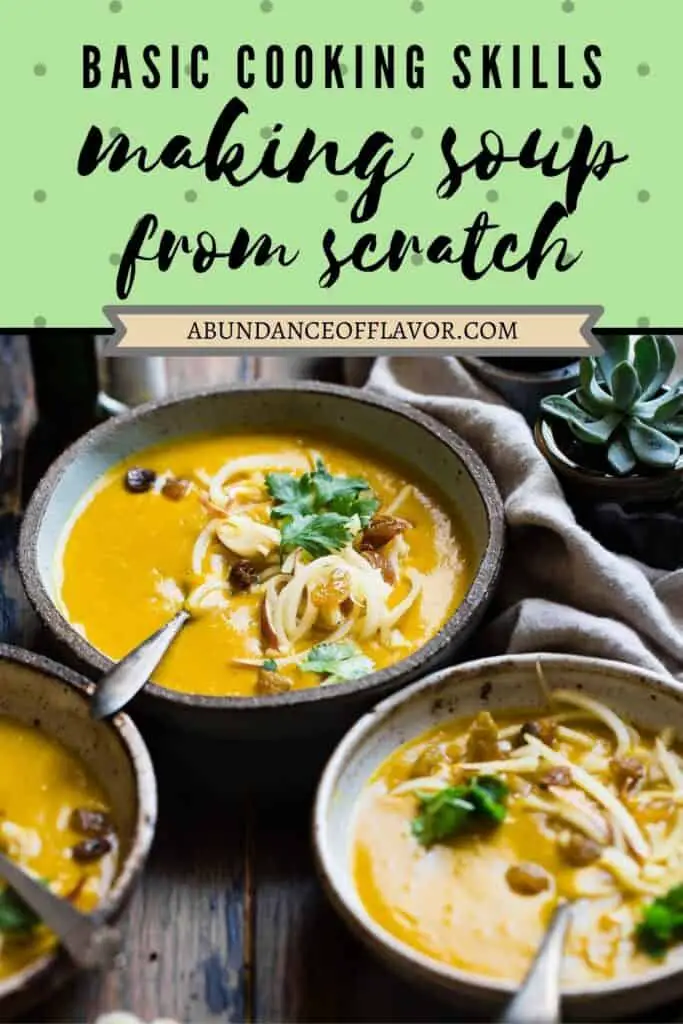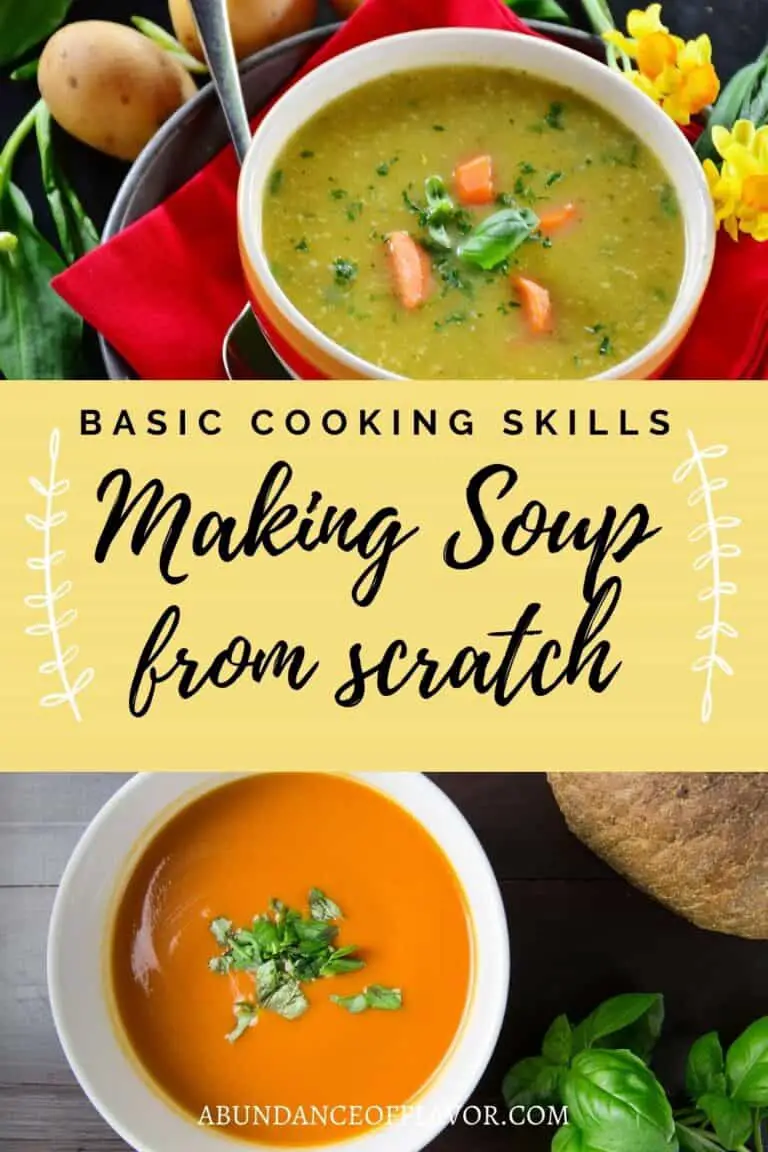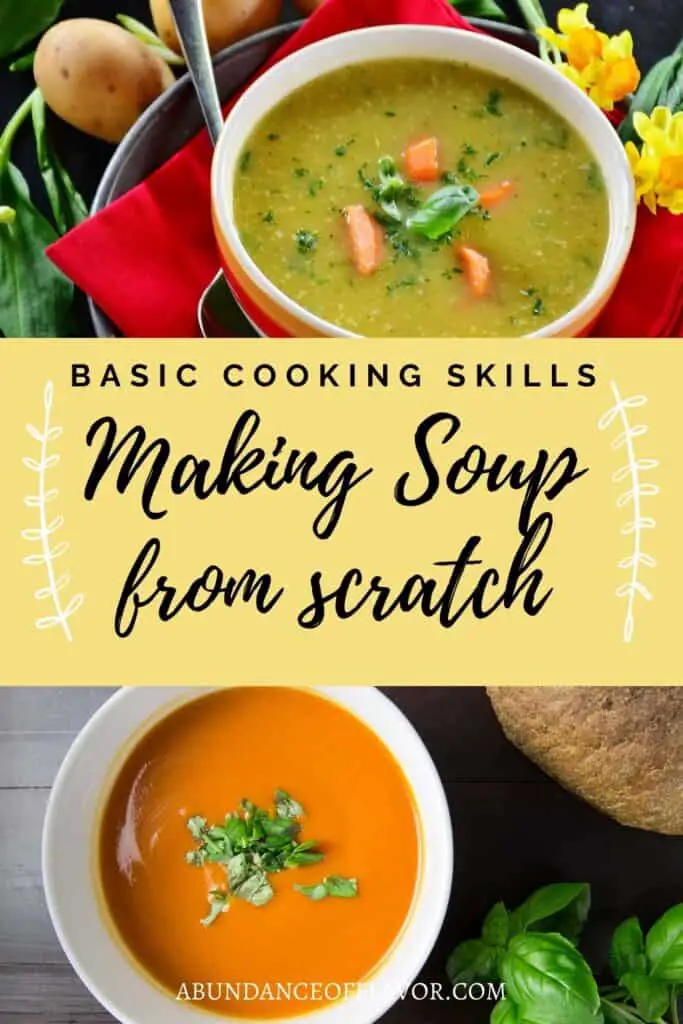 Implement your new skill
This Thursday check back in for one my favorite soups that's creamy and filled zesty lemon!
But now it's time to discuss the REAL question here….is cereal a soup?? Share your thoughts below!!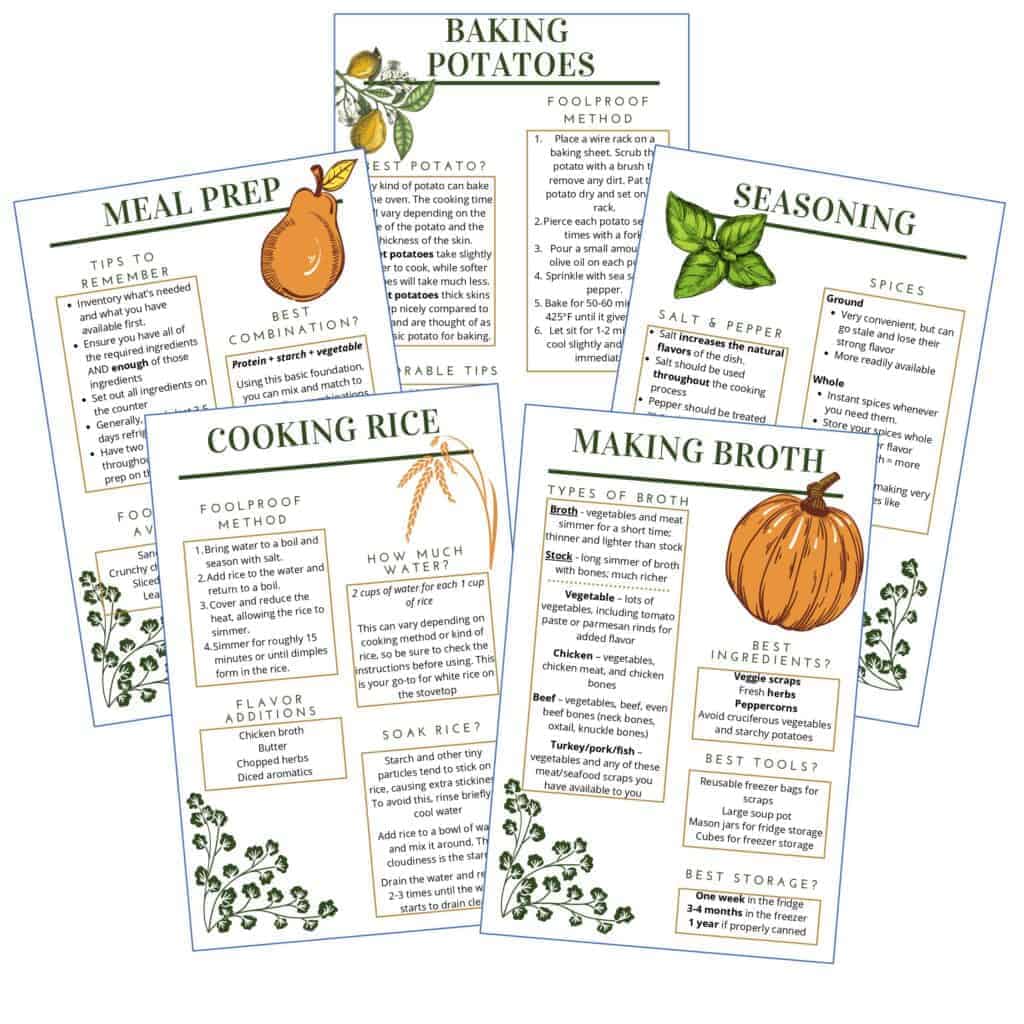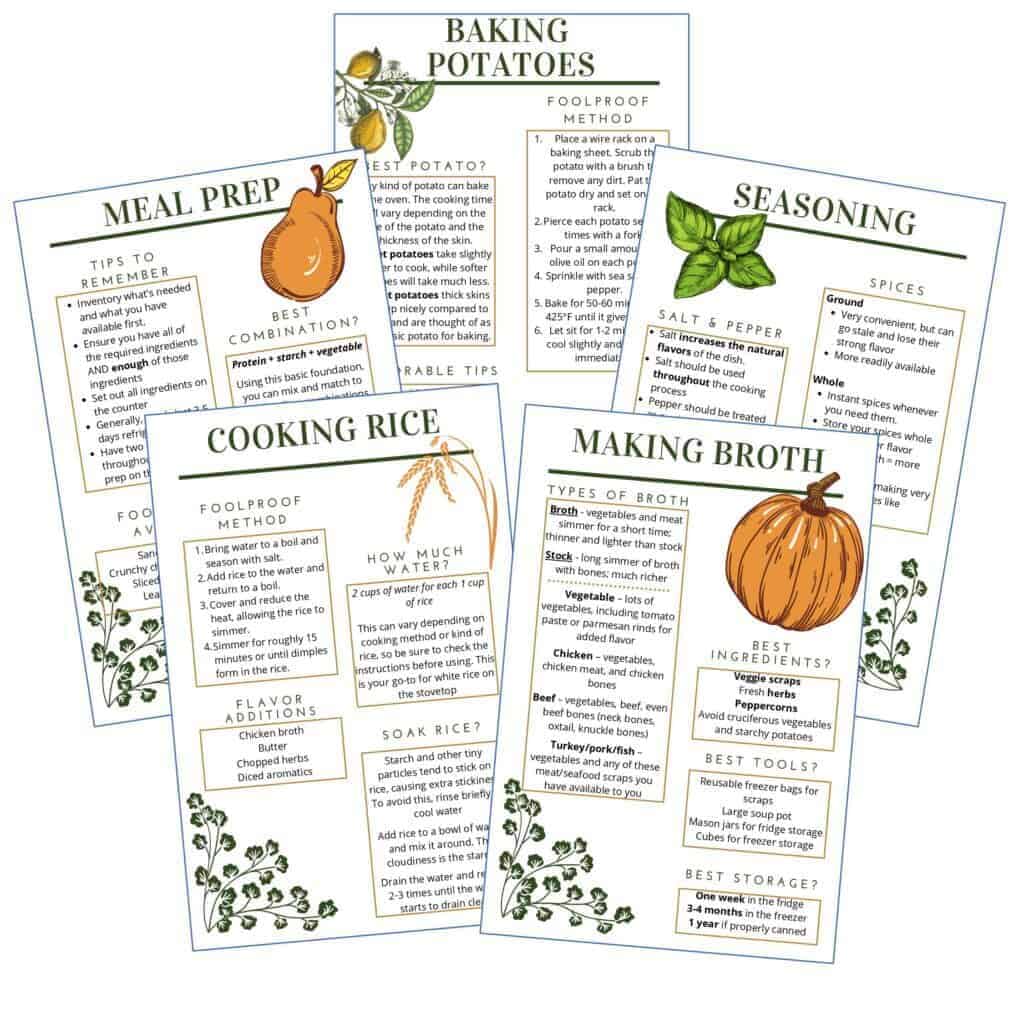 Get your $1 worksheets today!
Related Posts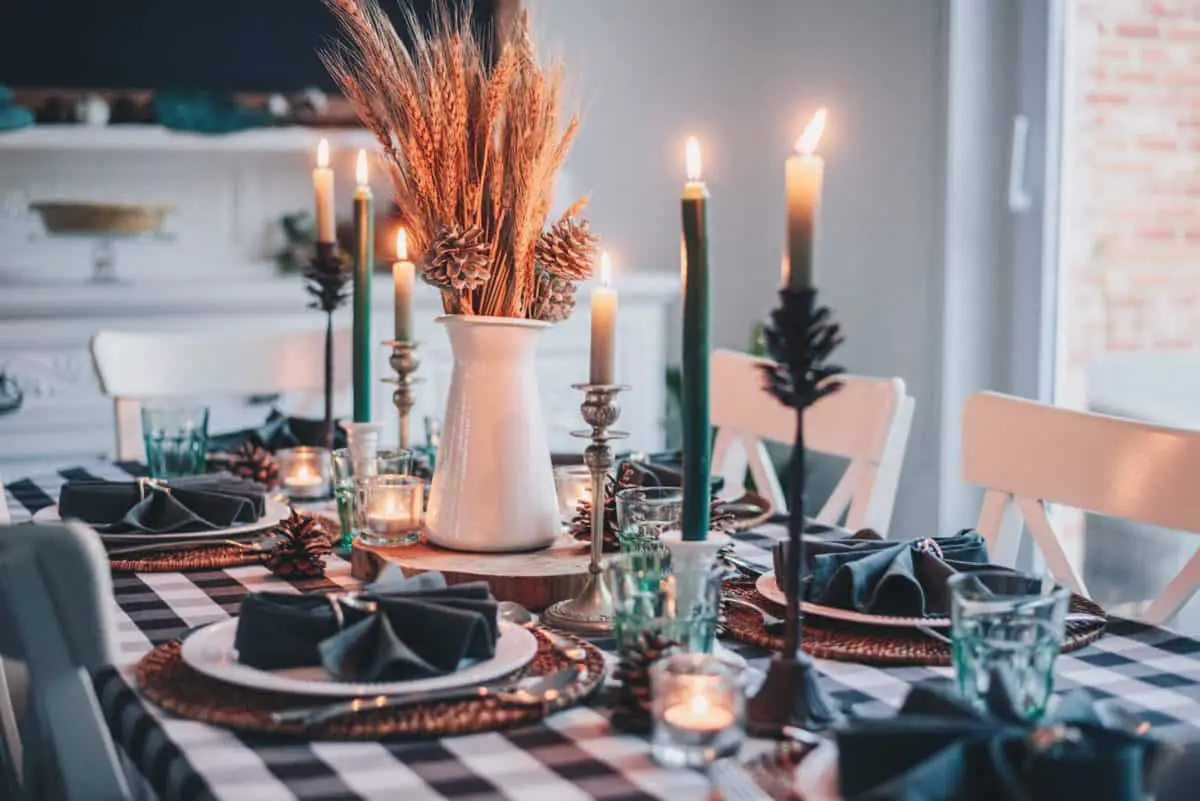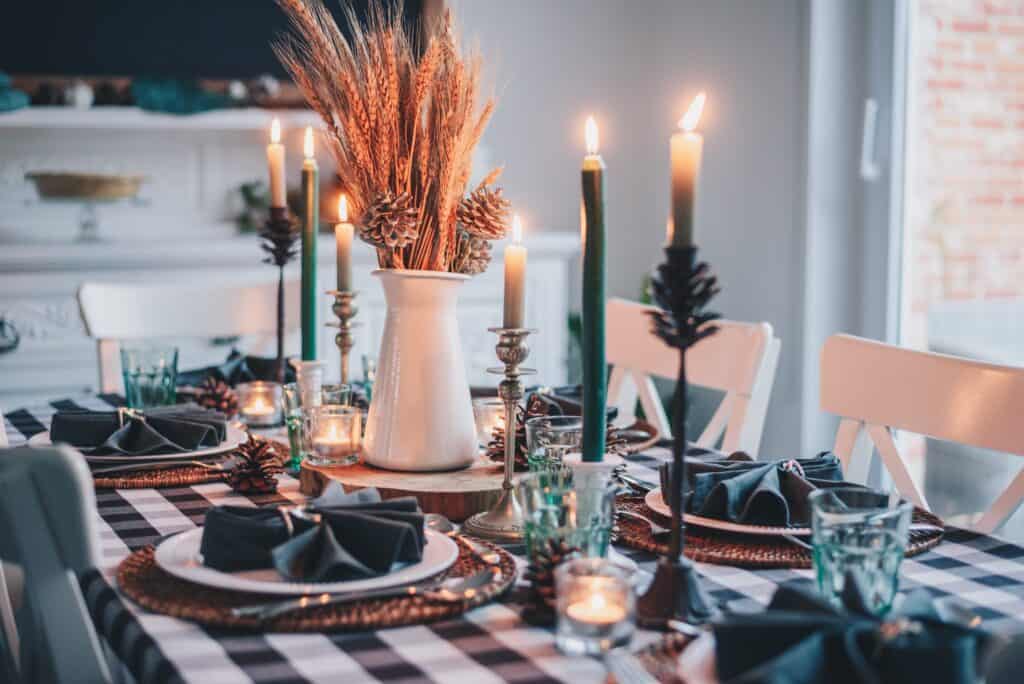 The ultimate kitchen essentials list for fall! Decorate your home this year with some of my affordable fall-favorites on Amazon.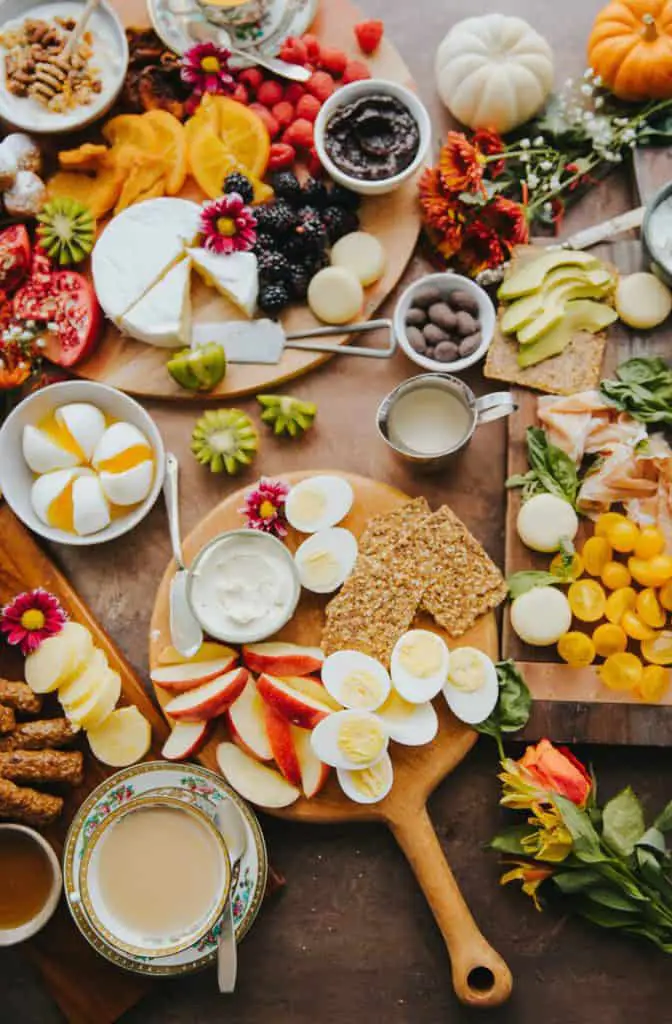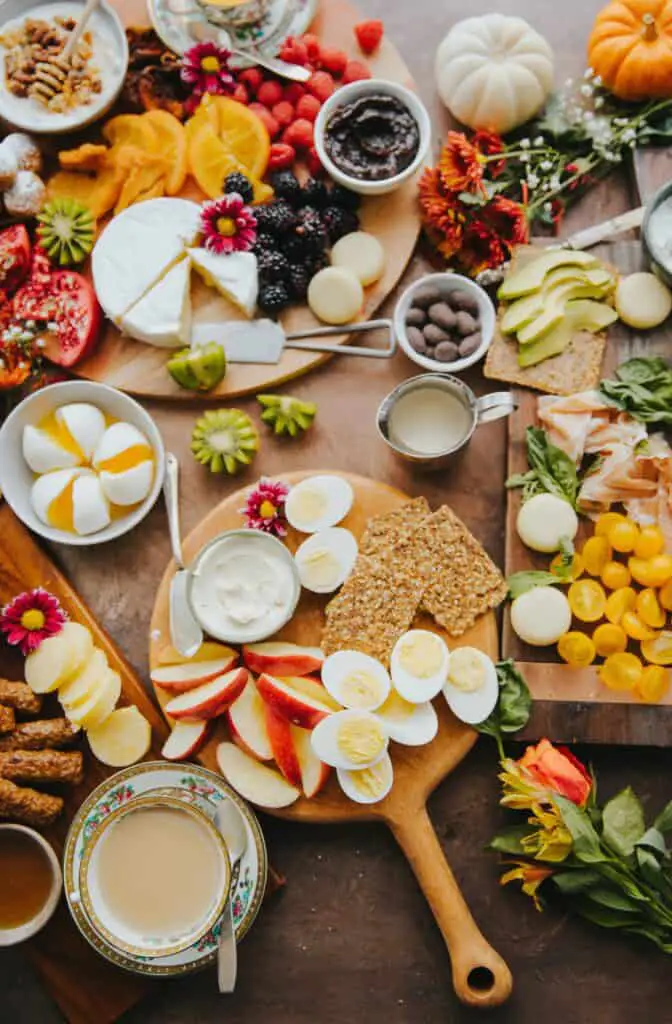 My Fun and Fruity Dinner Party Menu guarantees to impress. Fresh fruit in each dish to adds a lightness that is unparalleled.