Mmm, Mexican food holds a special place in my heart. It isn't always the easiest to find a healthy option, but these Mexican Sauteed Vegetables will do the trick! Filled with flavor and nutrients, these veggies are the perfect side dish for rice-heavy meals or stuffed in a tortilla! 
Let's jump right in!
This post is part of our Basic Cooking Skills series. Each week we will be doing a deep-dive into one basic cooking skill and a brand new recipe to accompany it to practice that newfound skill. Check back throughout the series for updates and new posts.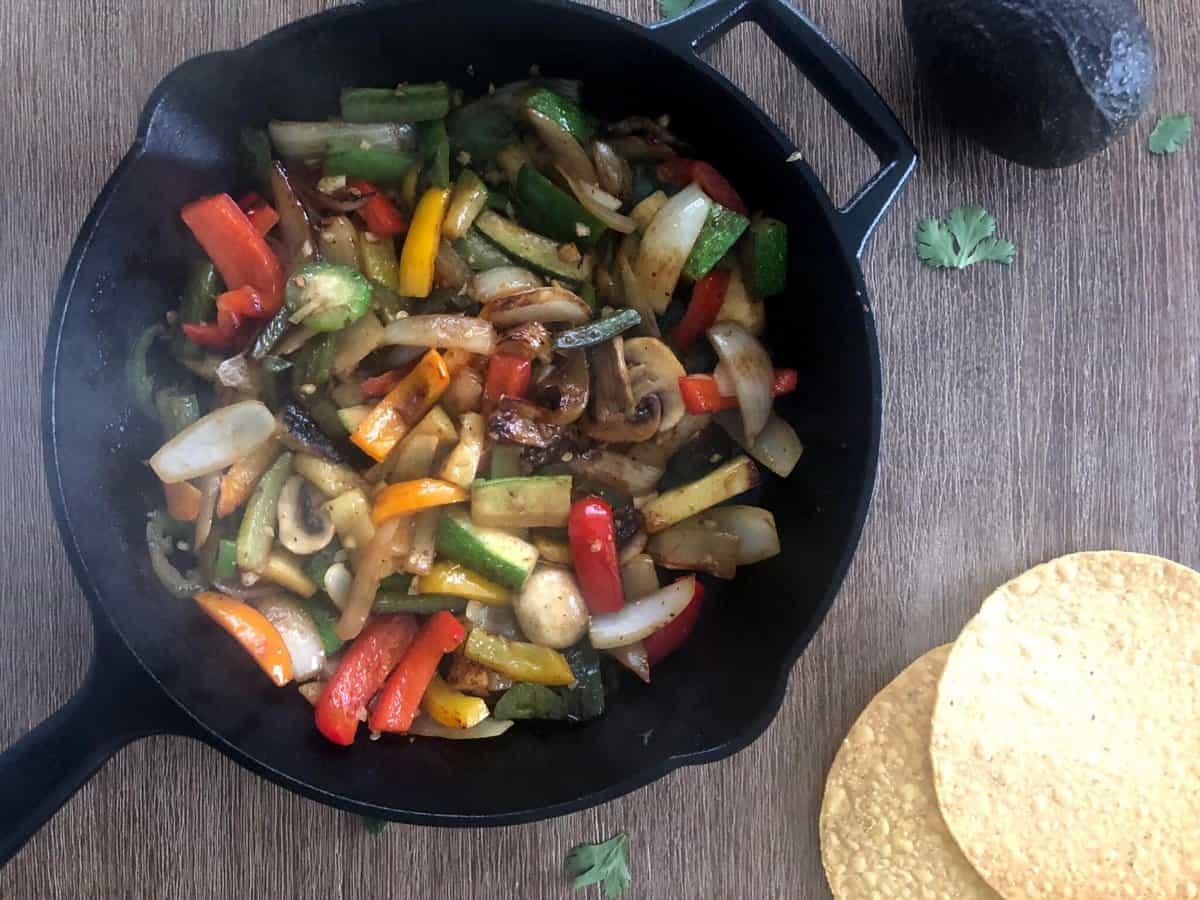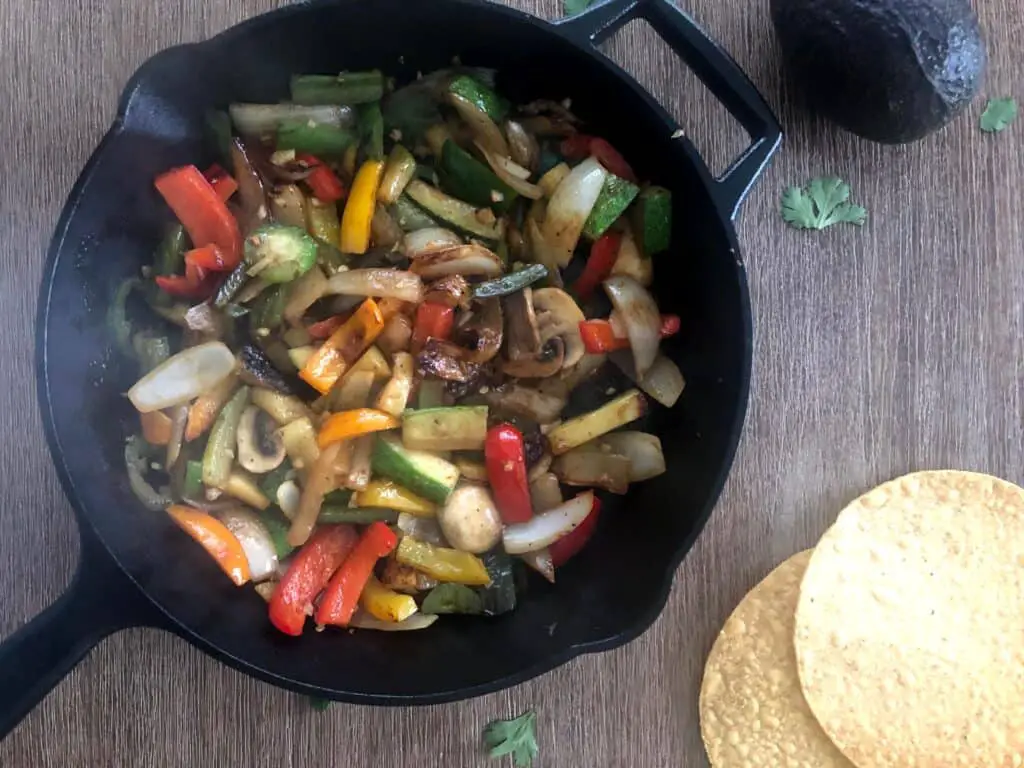 How to: select the right vegetables to saute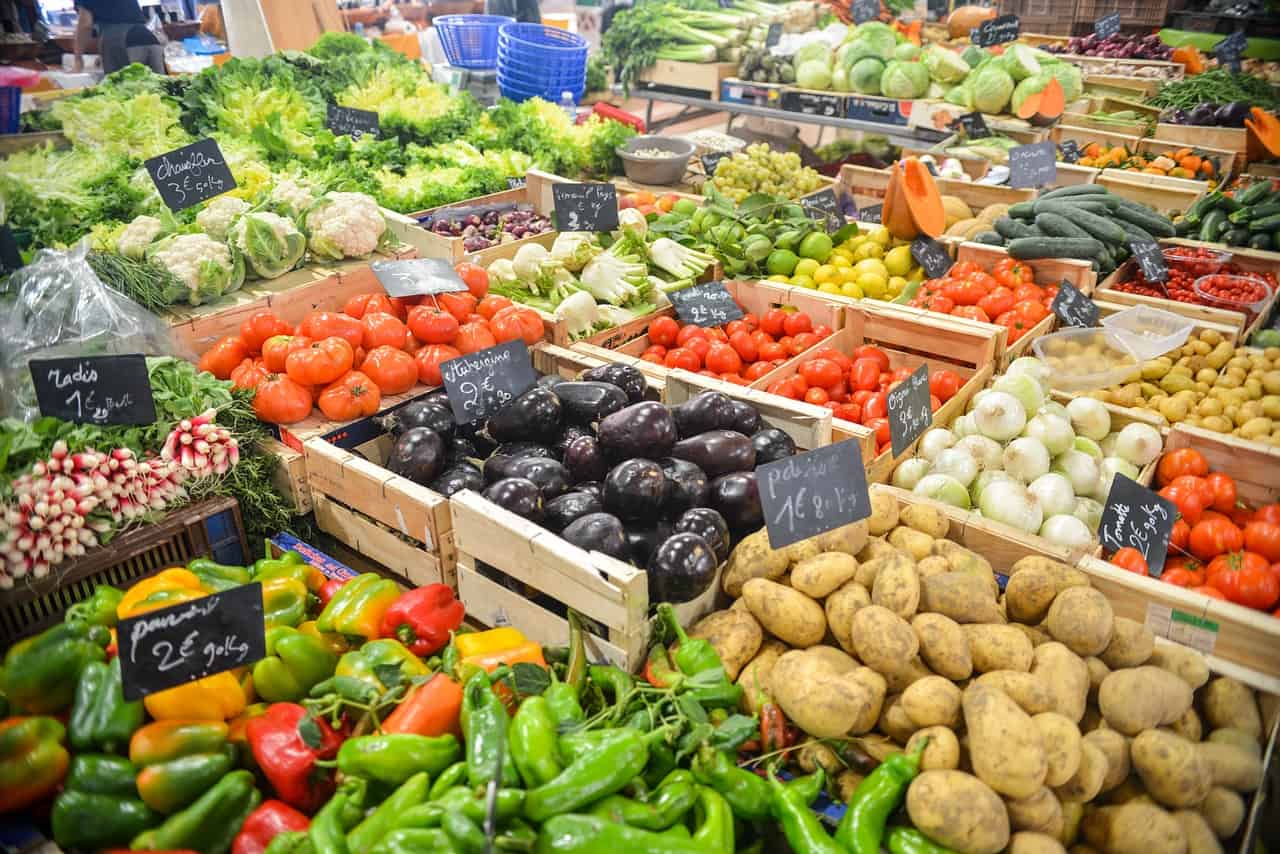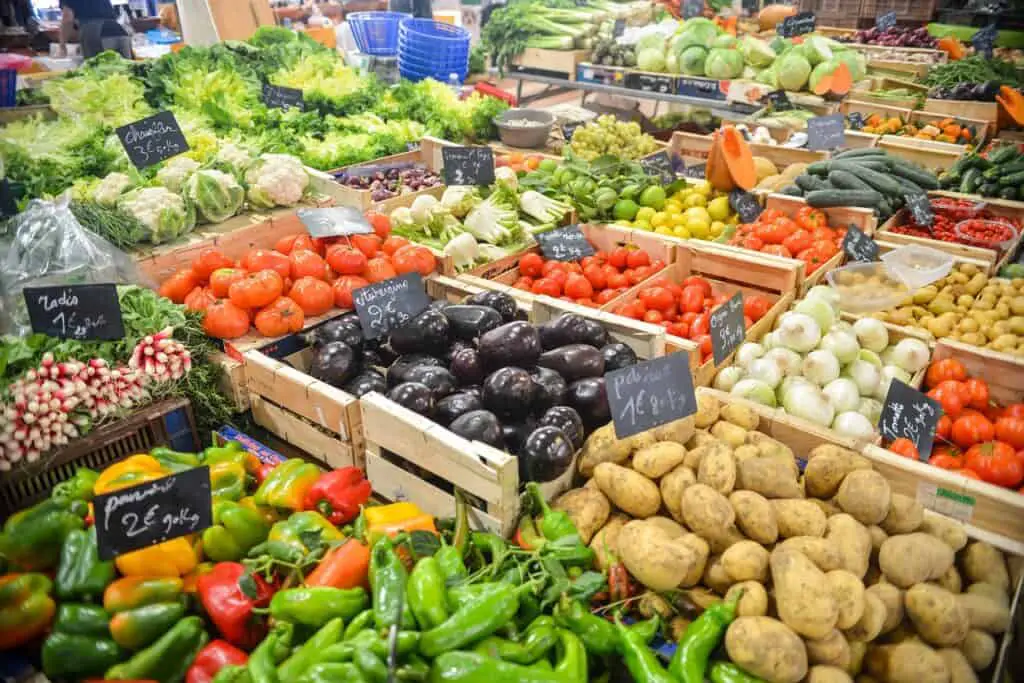 A variety of vegetables can be used in a saute. The only thing to keep in mind is that more dense vegetables will take longer to cook and should be added to the pan first.
Regardless of the recipe, I always use onions and garlic and build from there.
Mexican dishes call for lots of peppers! I had a few leftover bell peppers that I chopped up. Mushrooms and zucchinis are great compliments to peppers and also saute really well.
how to: prepare the vegetables
As we learned in our Basic Cooking Skills series: Sauteing Vegetables, it's important to cut the veggies into evenly sized pieces as best as you can.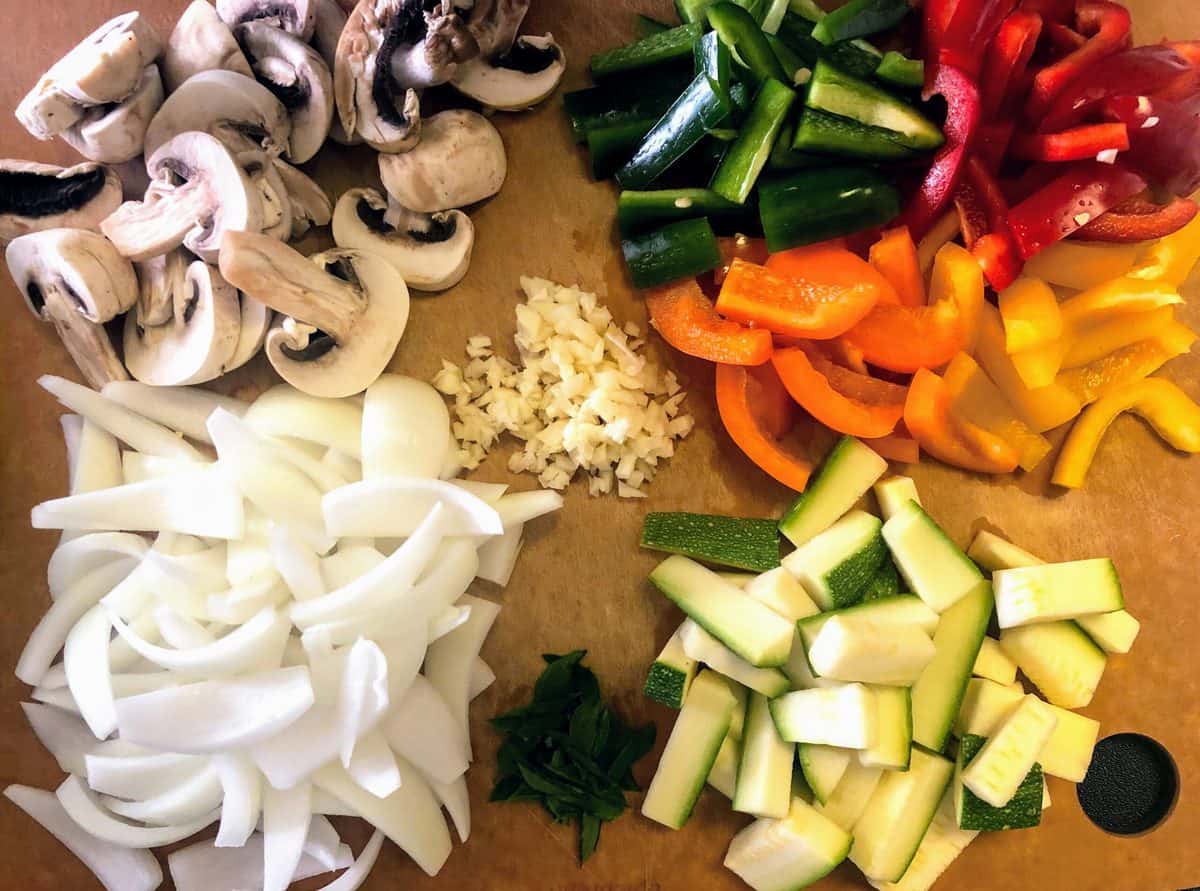 Dice the garlic.
Cut the onions and all the peppers into thin strips.
Slice the mushrooms thinly.
Chop some fresh cilantro for a delicious garnish.
Cut the zucchini into medallions or rectangle pieces about 1-inch in length. 
Luke created his own knife cut for zucchinis that work great for sautes or stir frys! If doing rectangles, picture the thickness of a medium dice but the length of a julienne. Now you'll have perfect little rectangle bites! (Check out Knife Skills for more info on vegetable cuts)
how to: saute the vegetables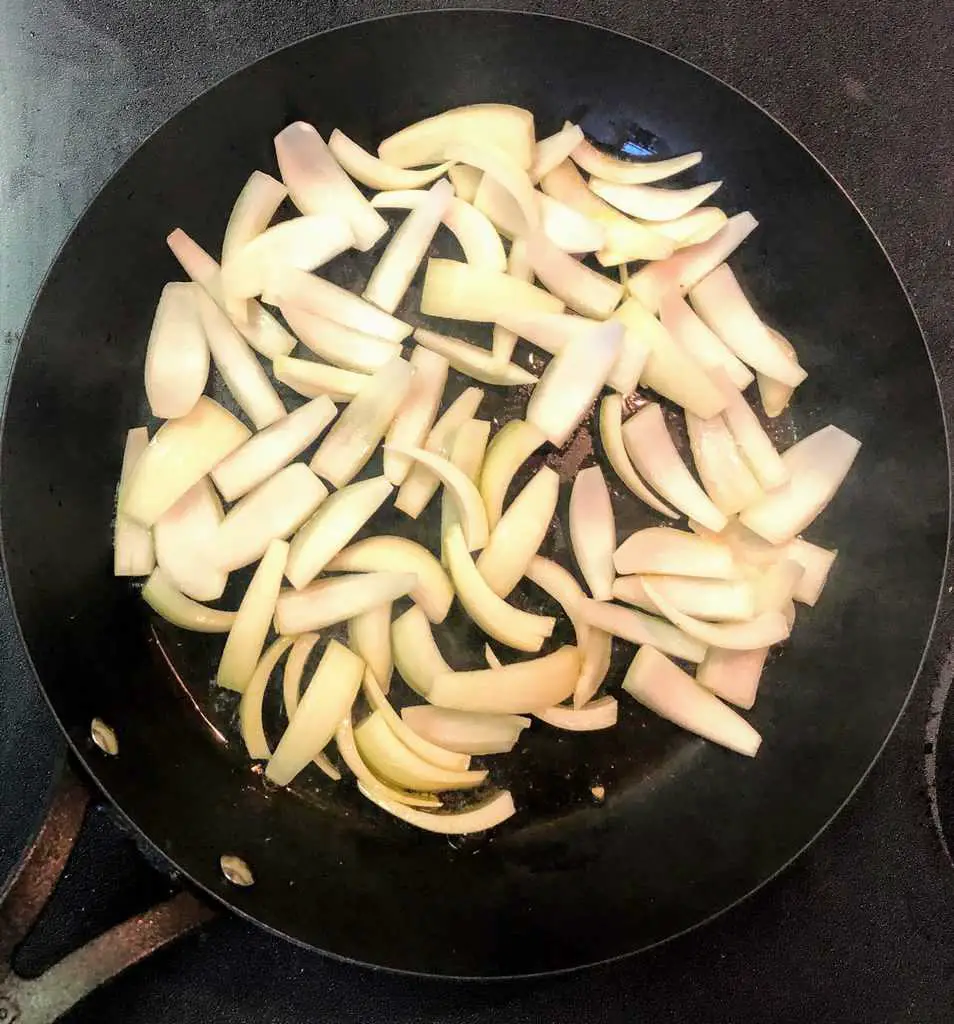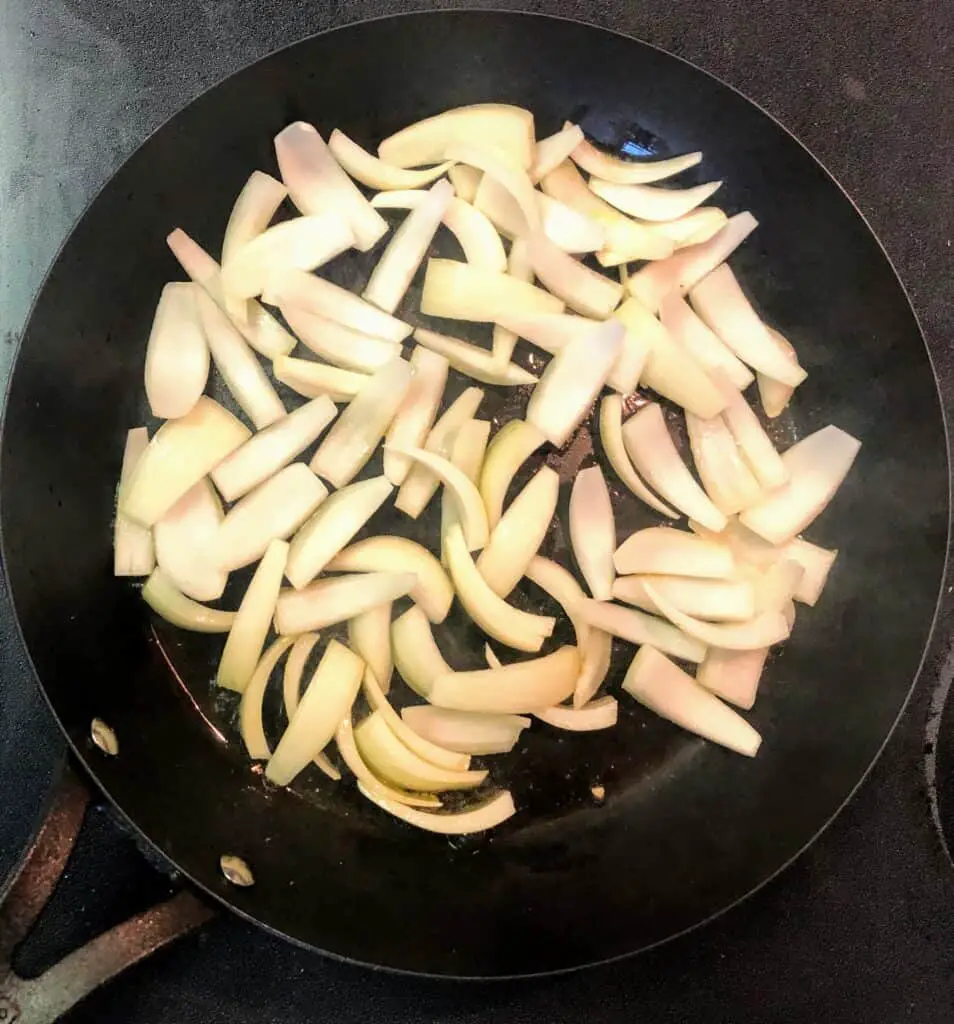 Add a splash of olive oil to a pan over medium heat. First, add the onions and cook until they start to soften, about 3-4 minutes.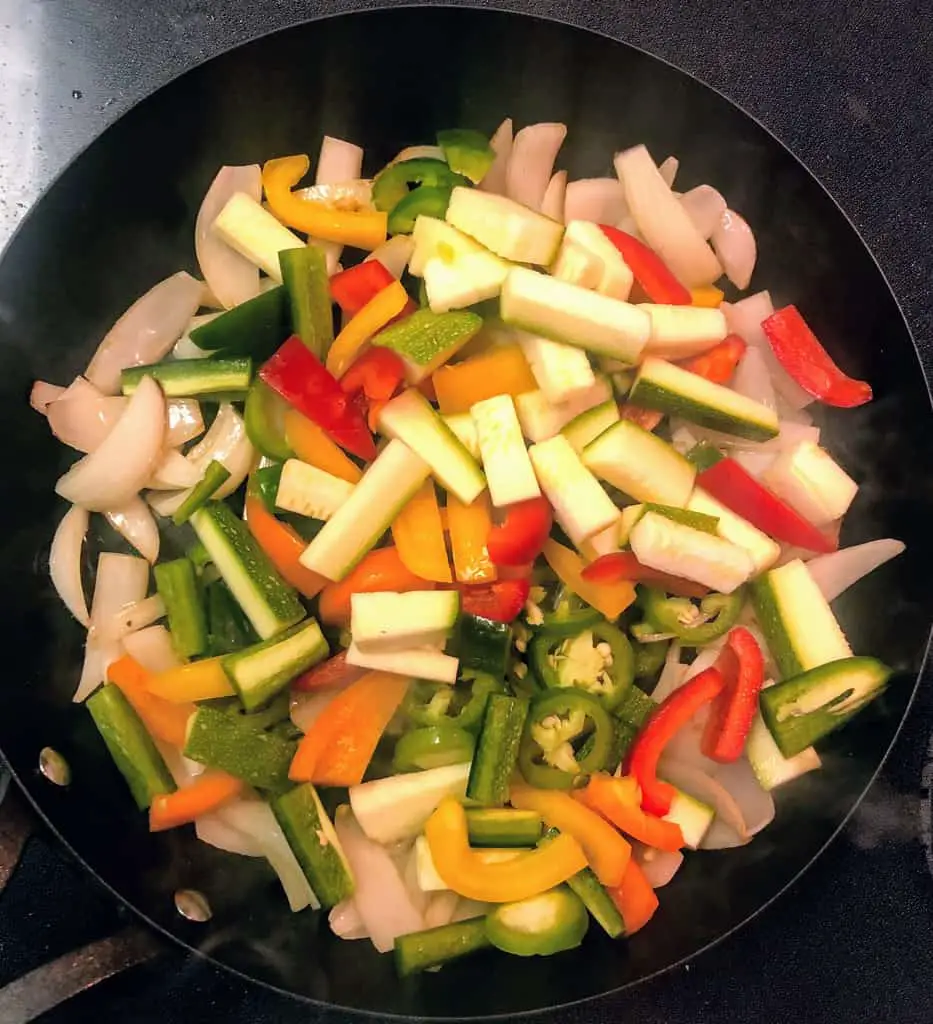 Next up are the sliced peppers and zucchinis.
Stir and continue cooking 4-5 minutes or until the peppers start to soften. Sprinkle lightly with salt for extra flavor. Add a little more olive oil if the veggies start to stick to the pan.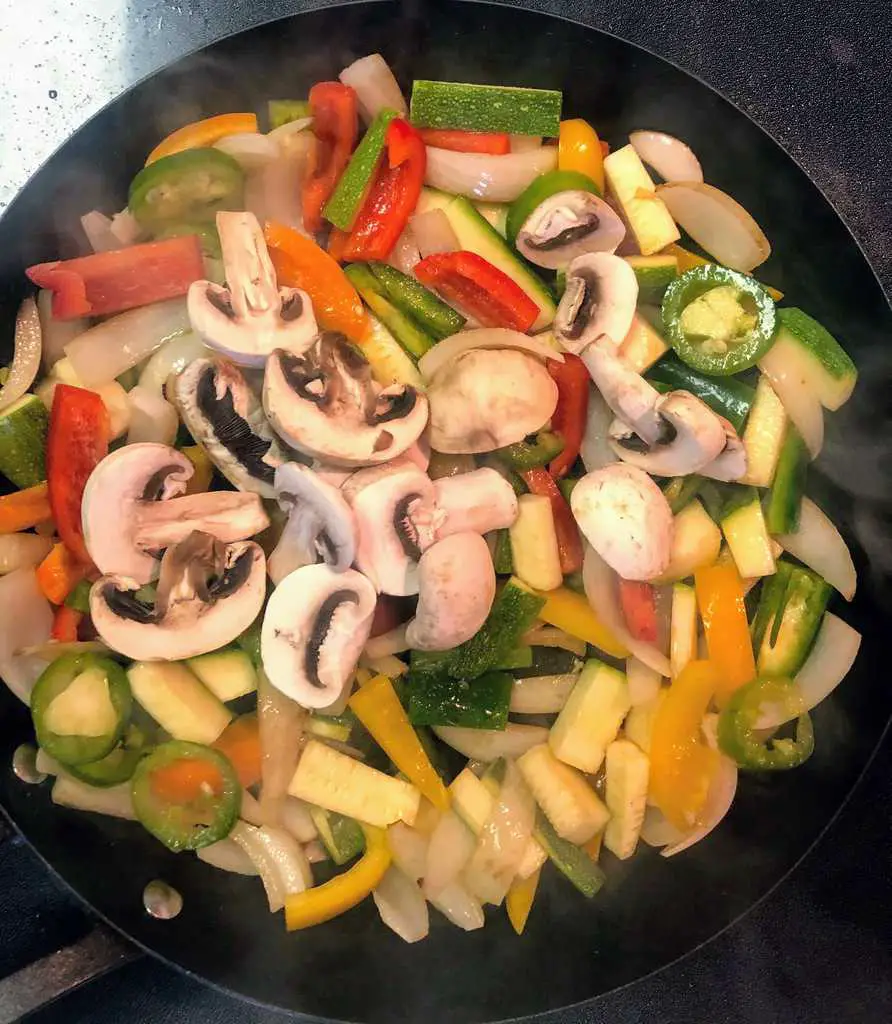 Lastly, toss in the mushrooms and garlic and stir. Season appropriately and continue cooking 2-3 minutes or until the rawness has been cooked out.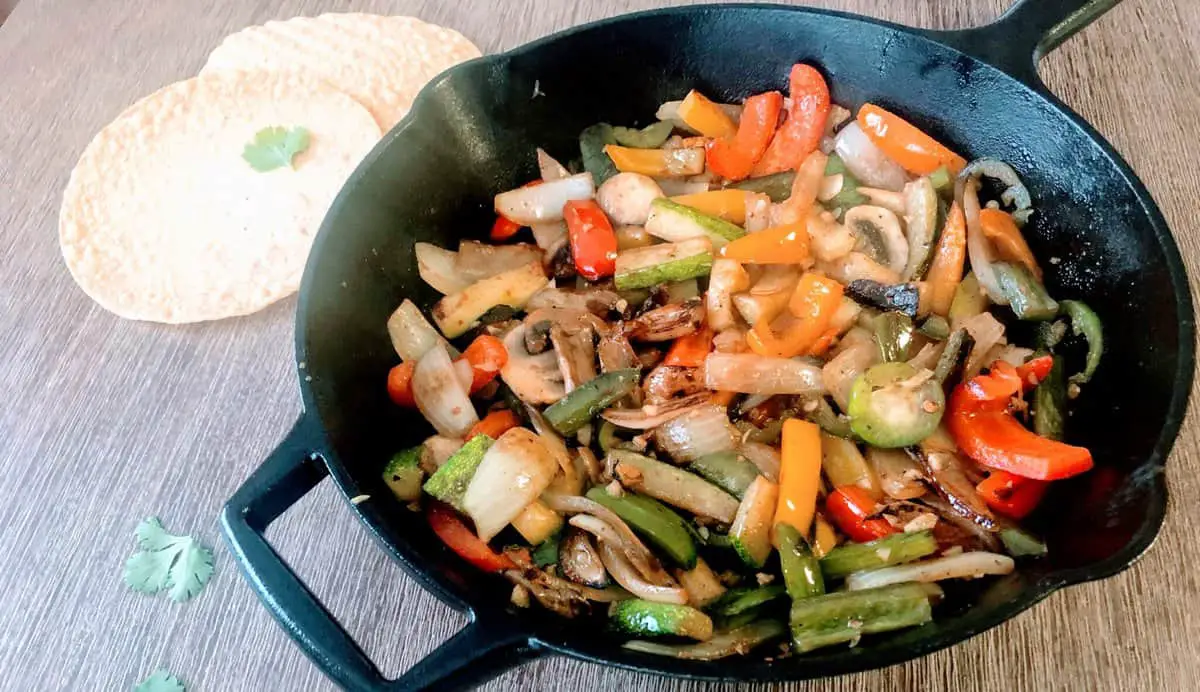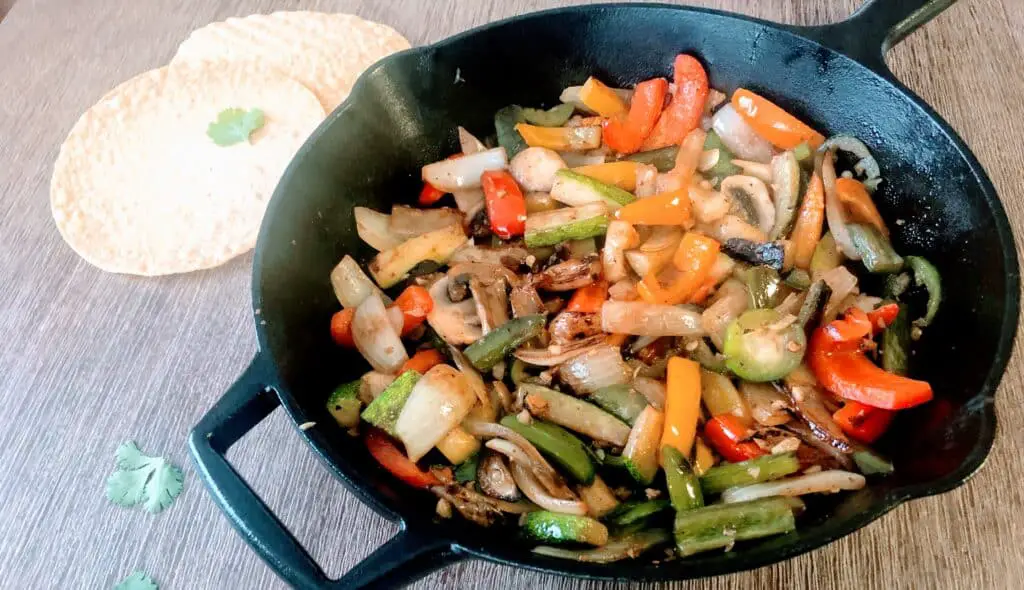 how to: season mexican sauteed vegetables
Sauteed vegetables will flavor one another naturally, but a few add-ins really increase the flavor!
Staples of the Mexican cuisine include cumin, oregano, and cilantro.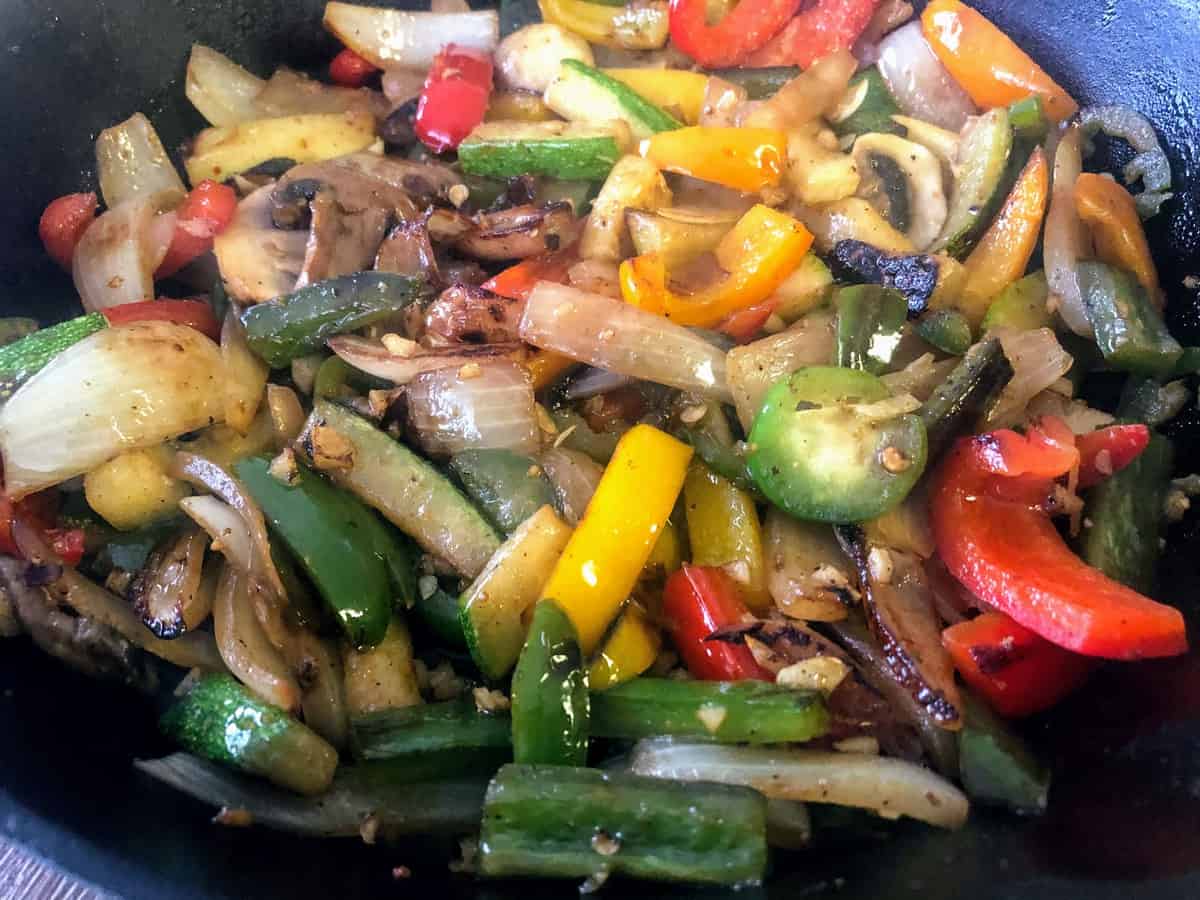 Once all the veggies are in the pan, sprinkle in a little cumin and oregano, and cayenne pepper if you want to increase the heat level. Olive can be added if needed.
Cook the vegetables for 2-3 minutes after seasoning and then garnish with fresh cilantro.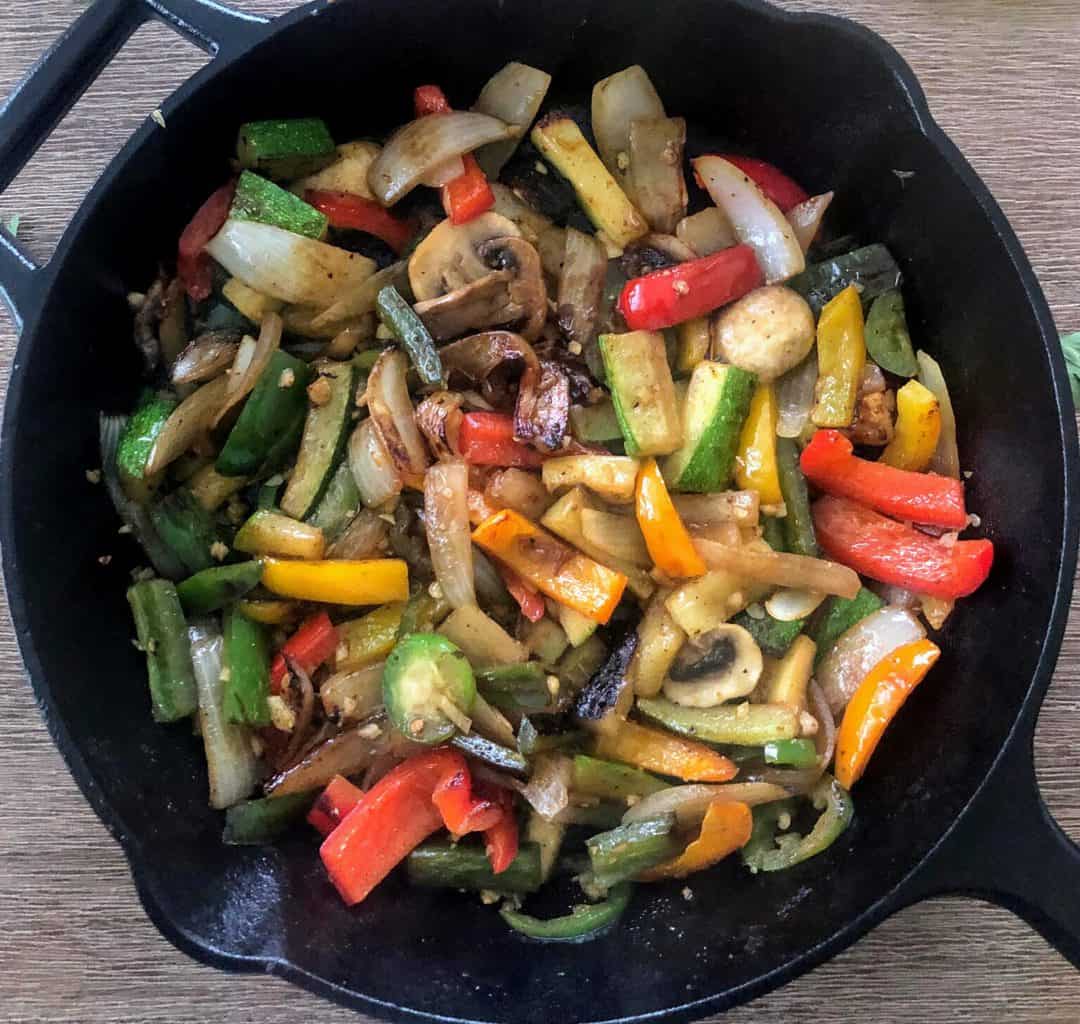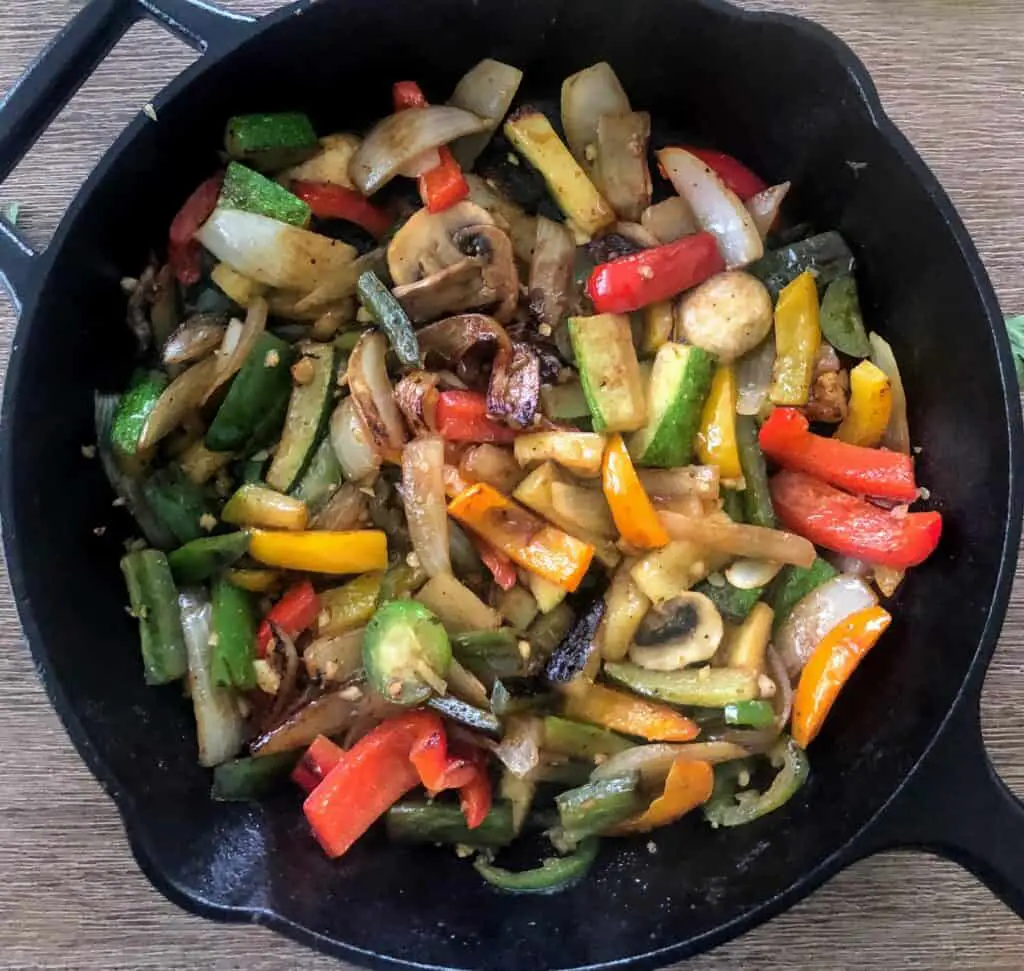 Now you have delicious mexican sauteed veggies!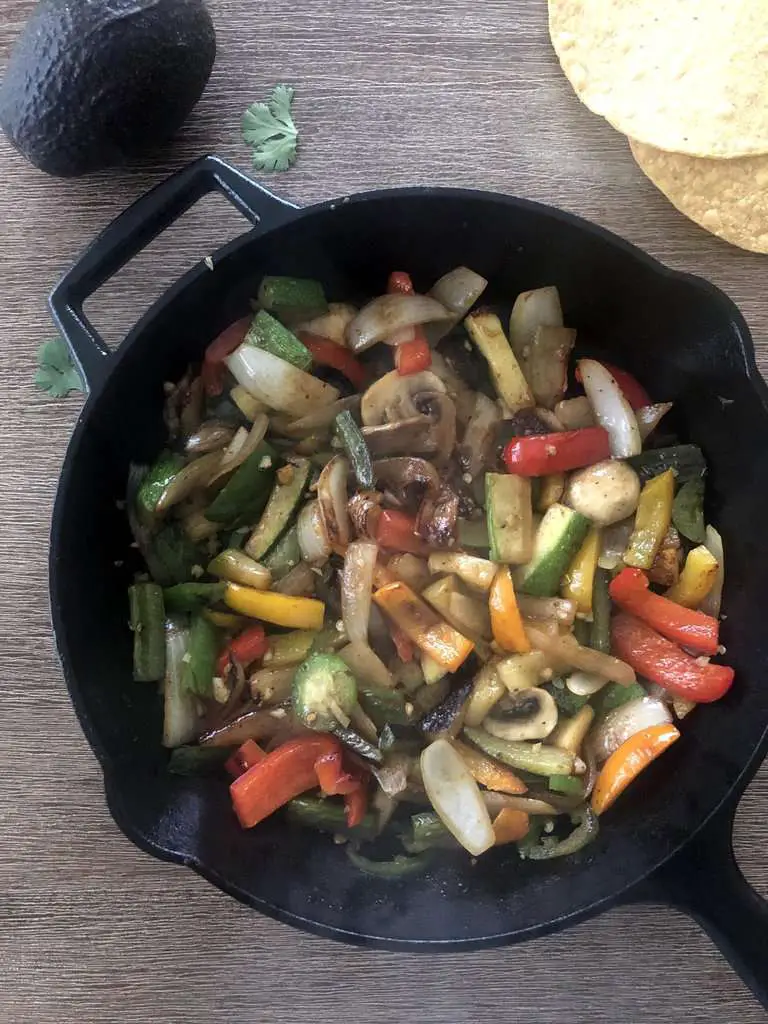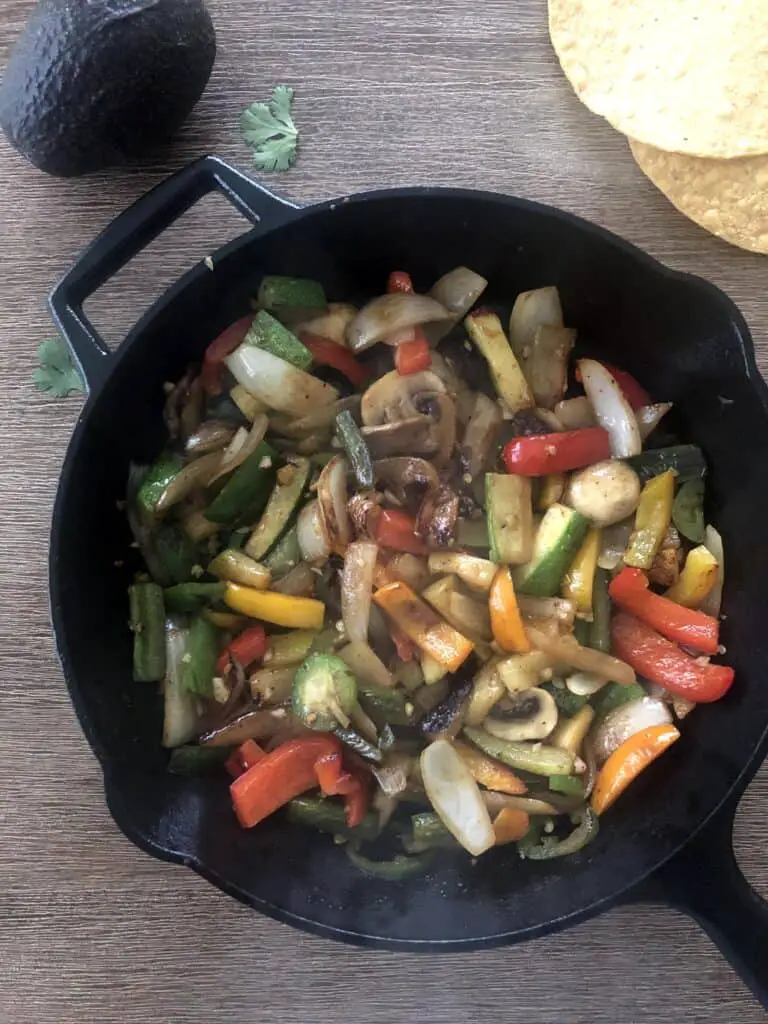 how to: serve mexican sauteed vegetables
The opportunity to devour these flavorful veggies are endless! But here are a few ideas that come to mind first:
Vegetarian filling for tacos/burritos/quesadillas/enchiladas
Toppings for meat based tacos/burritos/quesadillas/enchiladas
Served with Mexican rice for amazing sides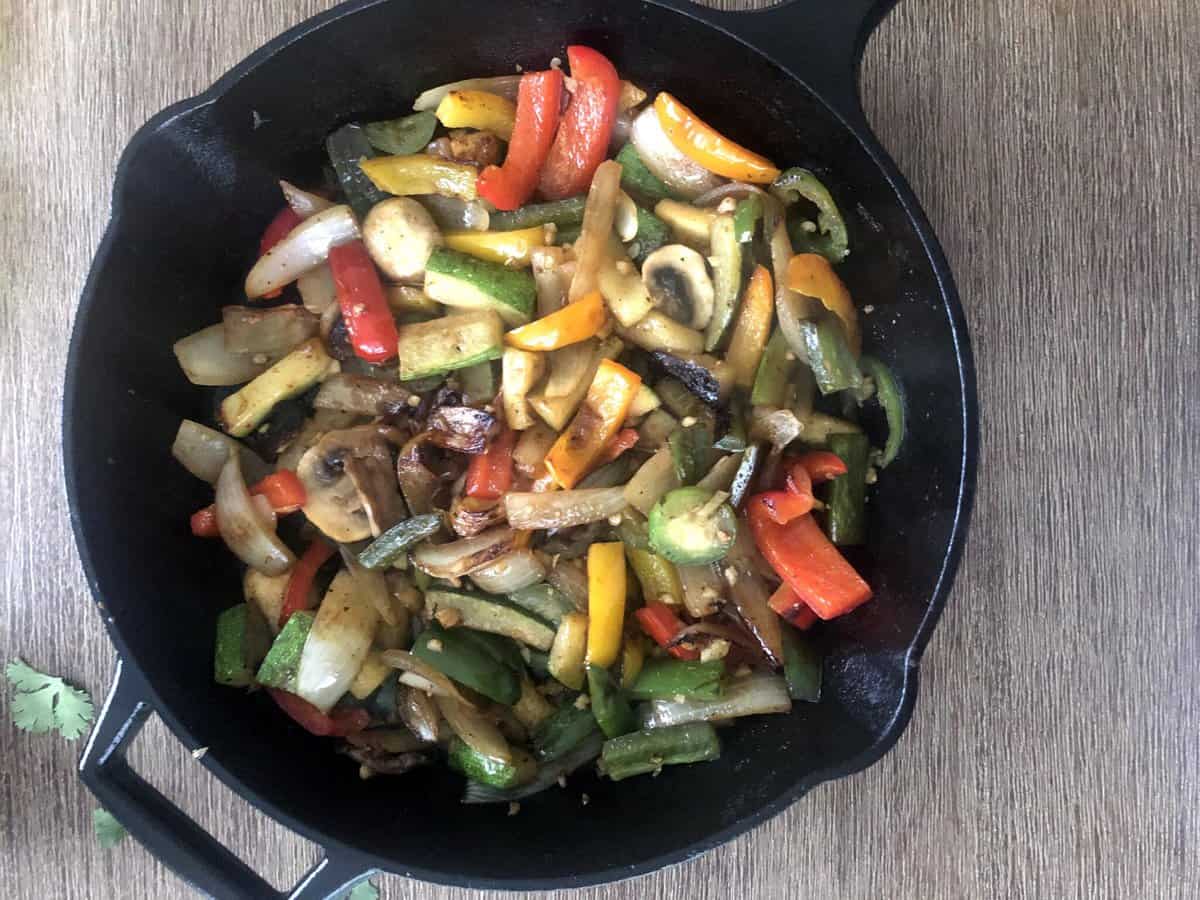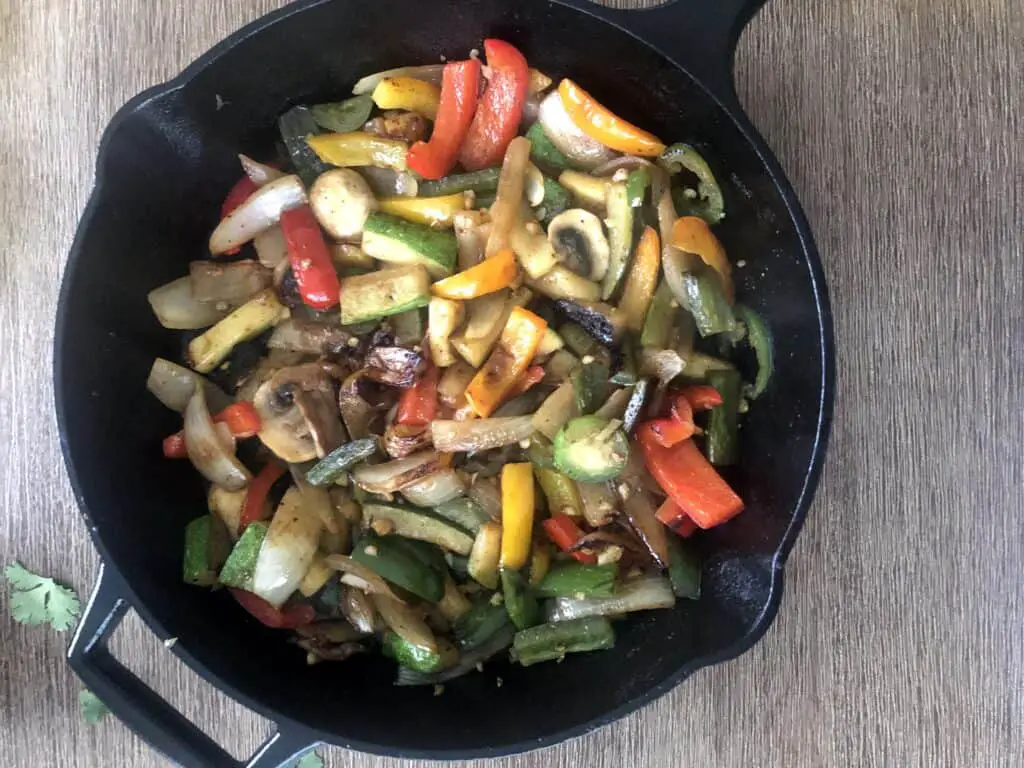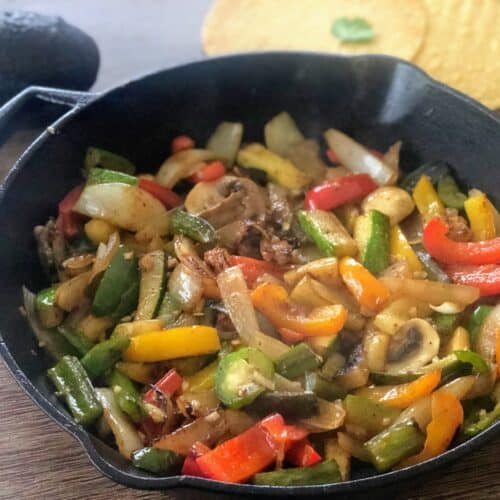 Mexican Sauteed Vegetables
Delicious and flavorful Mexican Sauteed Vegetables are the perfect veggie-filling or side for your favorite Mexican dish!
Print
Pin
Rate
Ingredients
1-2

tbsp

olive oil

or more if needed

1

onion

sliced

1-2

bell peppers

sliced

1

jalapeno

sliced

5-6

mushrooms

sliced thin

1

zucchini

chopped evenly

3-4

cloves

garlic

diced

1

tbsp

cumin

1

tbsp

oregano

1/2

tbsp

cayenne pepper

optional

1/3

cup

cilantro
Instructions
Heat 1 tbsp of olive oil in a pan over medium heat. Add onions and cook 3-4 minutes or until they begin to look translucent.

Add the assortment of peppers and zucchini to the pan and cook 4-5 minutes or until the peppers start to soften. Add 1 tbsp of olive oil if the vegetables begin to stick to the pan. Stir occasionally.

Add the mushrooms and garlic to the pan along with cumin, oregano, and cayenne pepper. Toss and cook for 2-3 minutes or until the mushrooms are lightly browned.
Pin me!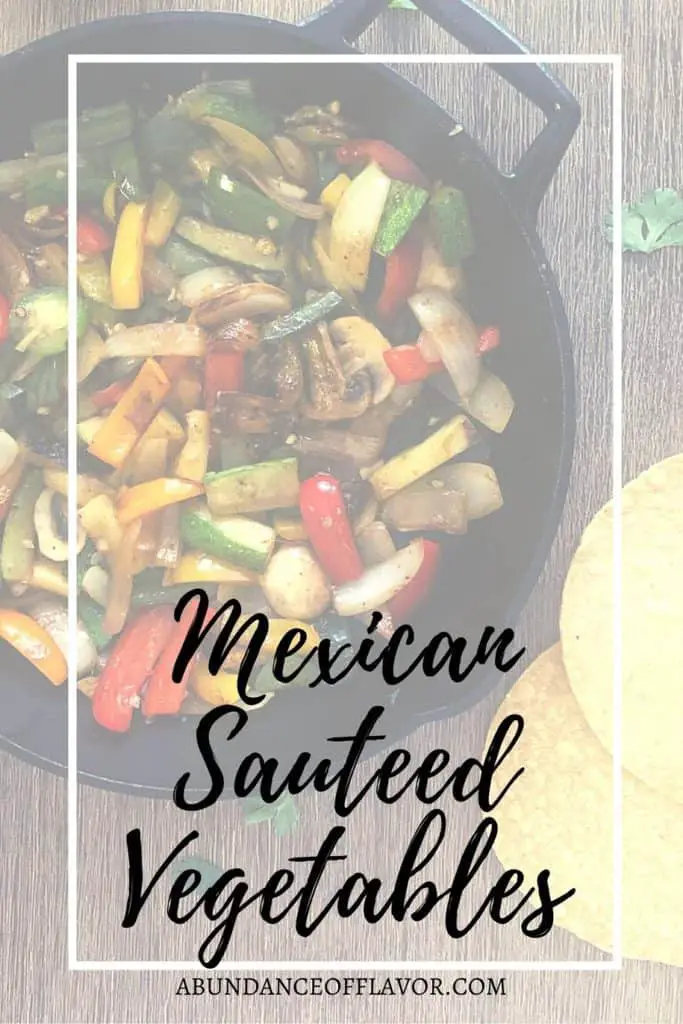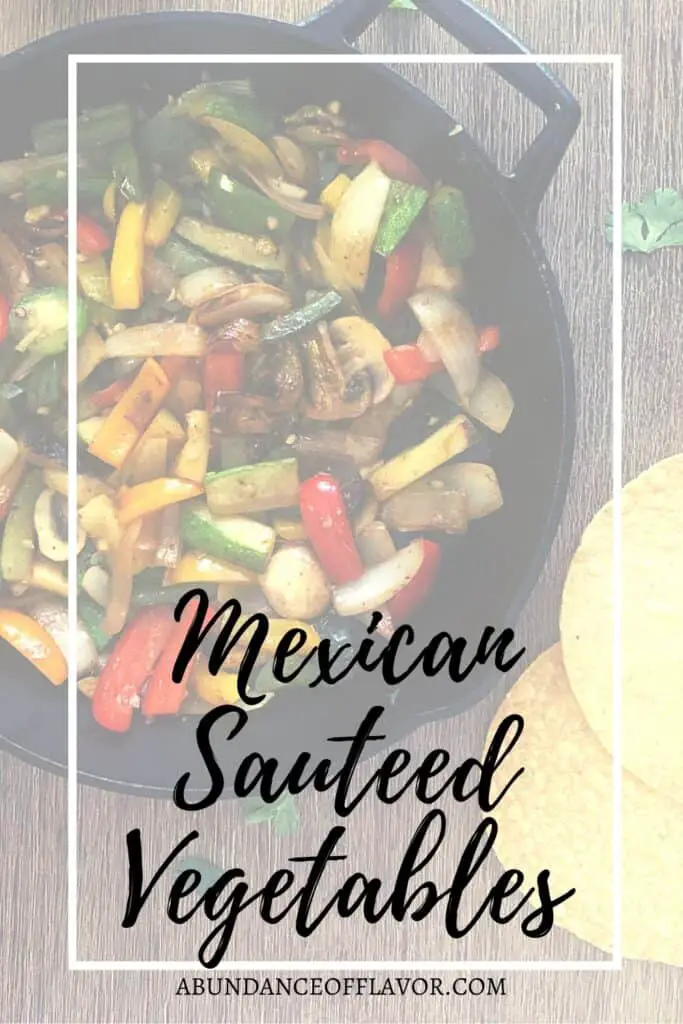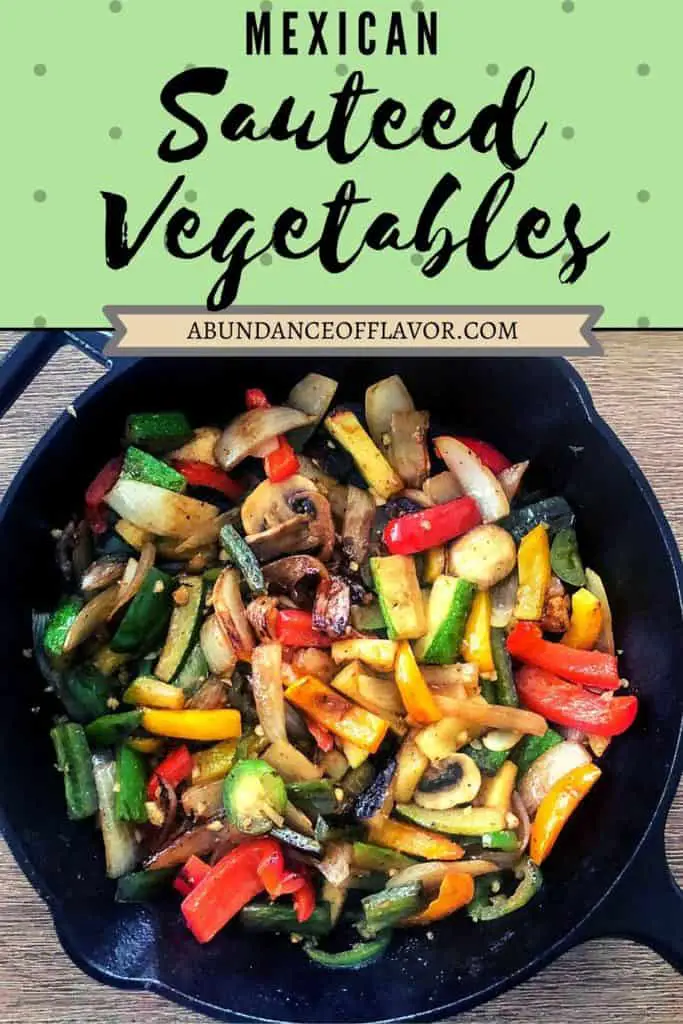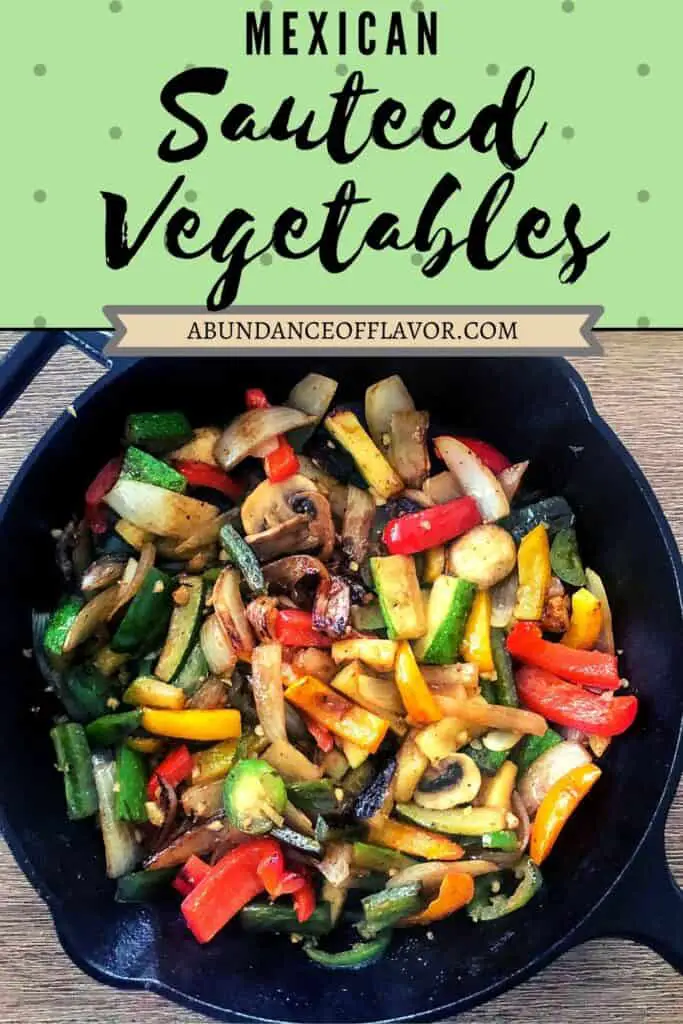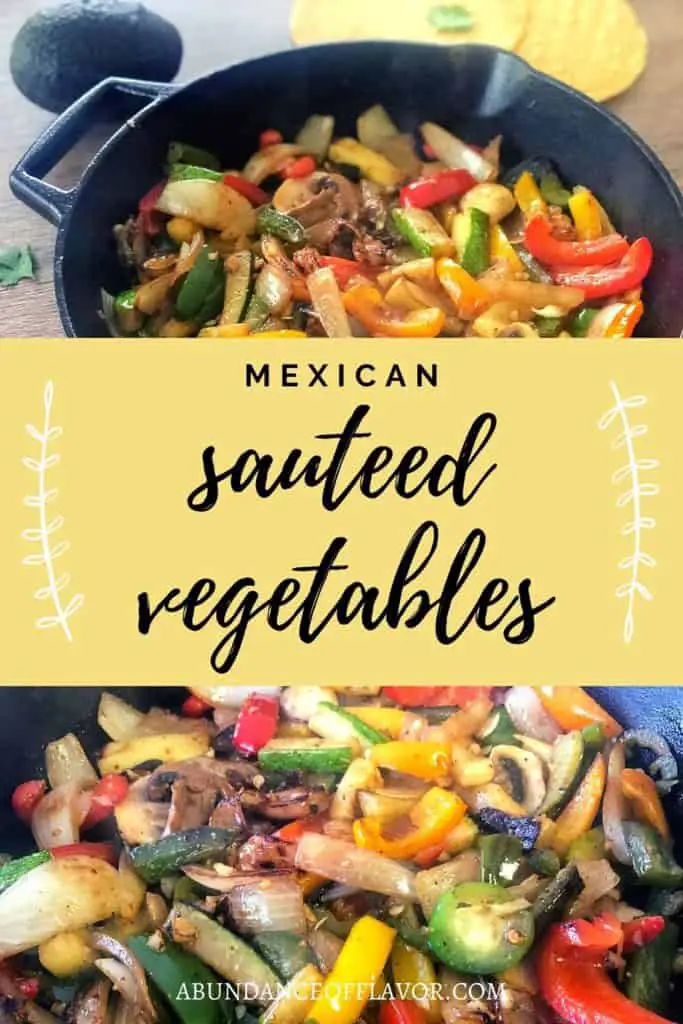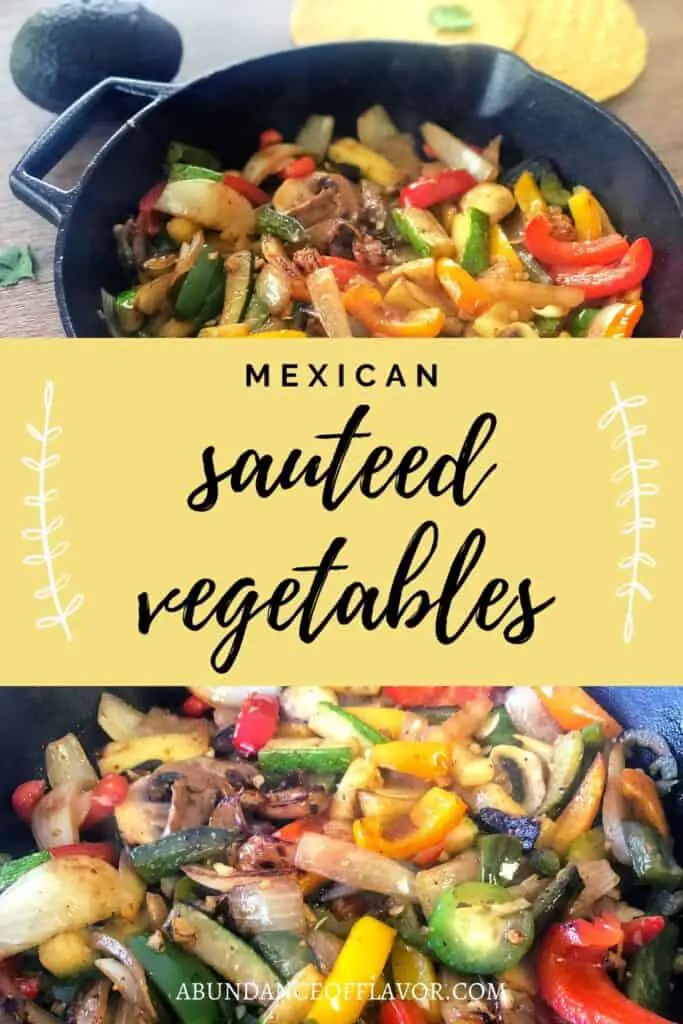 What are your favorite ways to incorporate more vegetables into your meals? I also love a good salsa packed with roasted tomatoes and jalapenos! Share in the comments below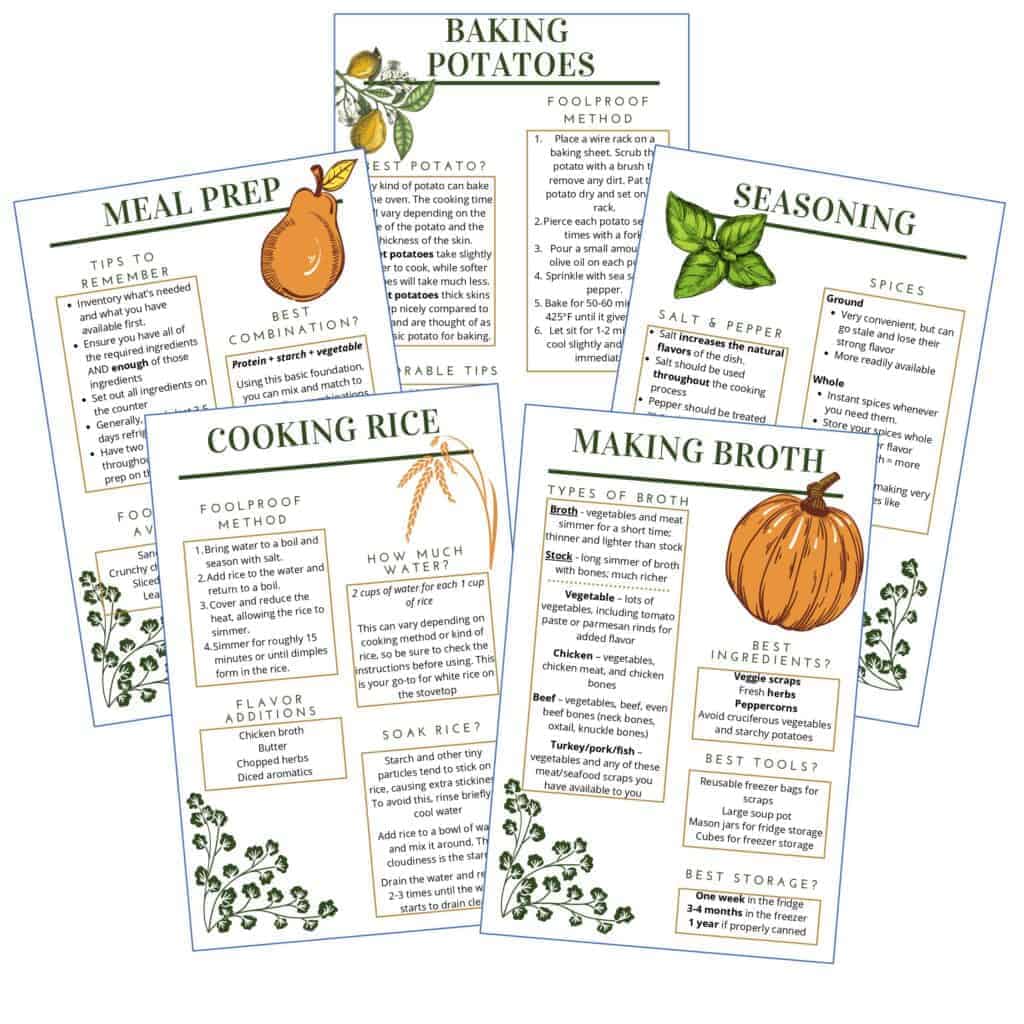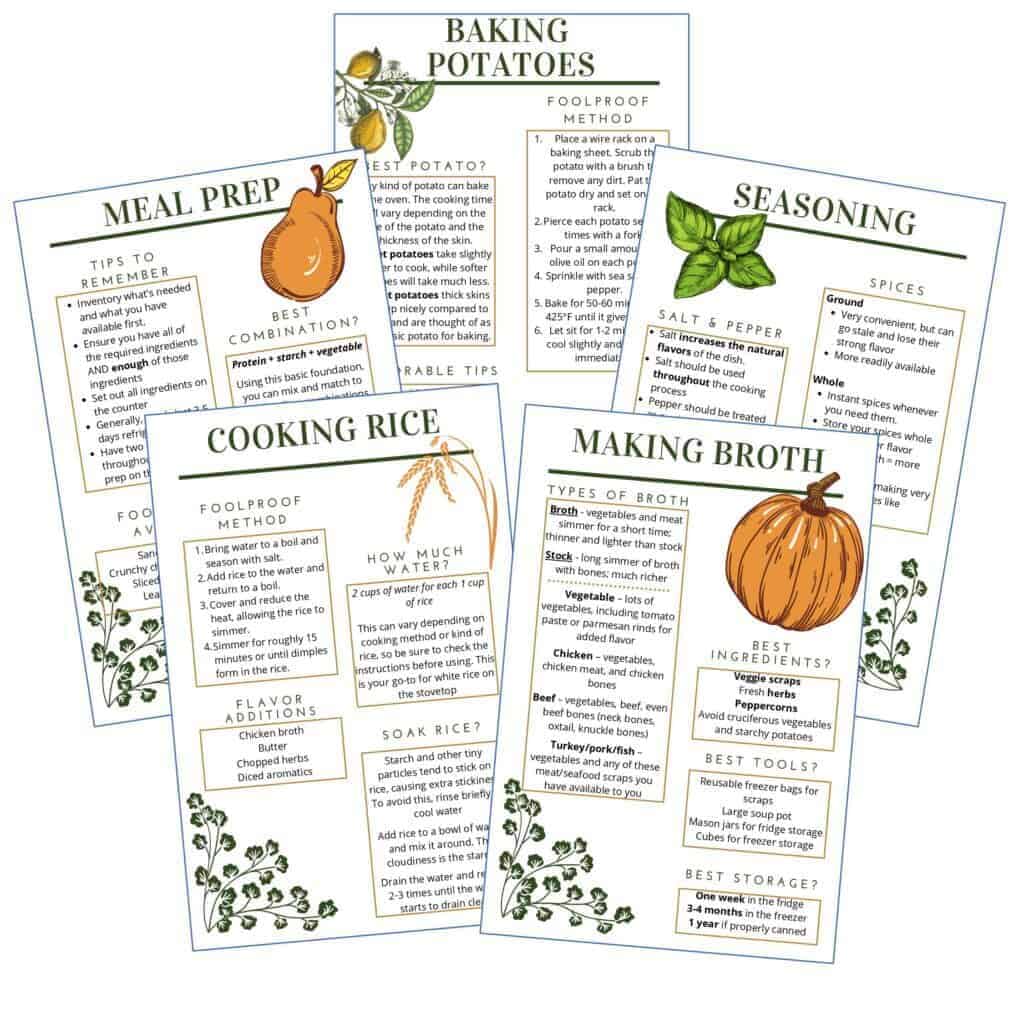 Get your $1 worksheets today!
Related Posts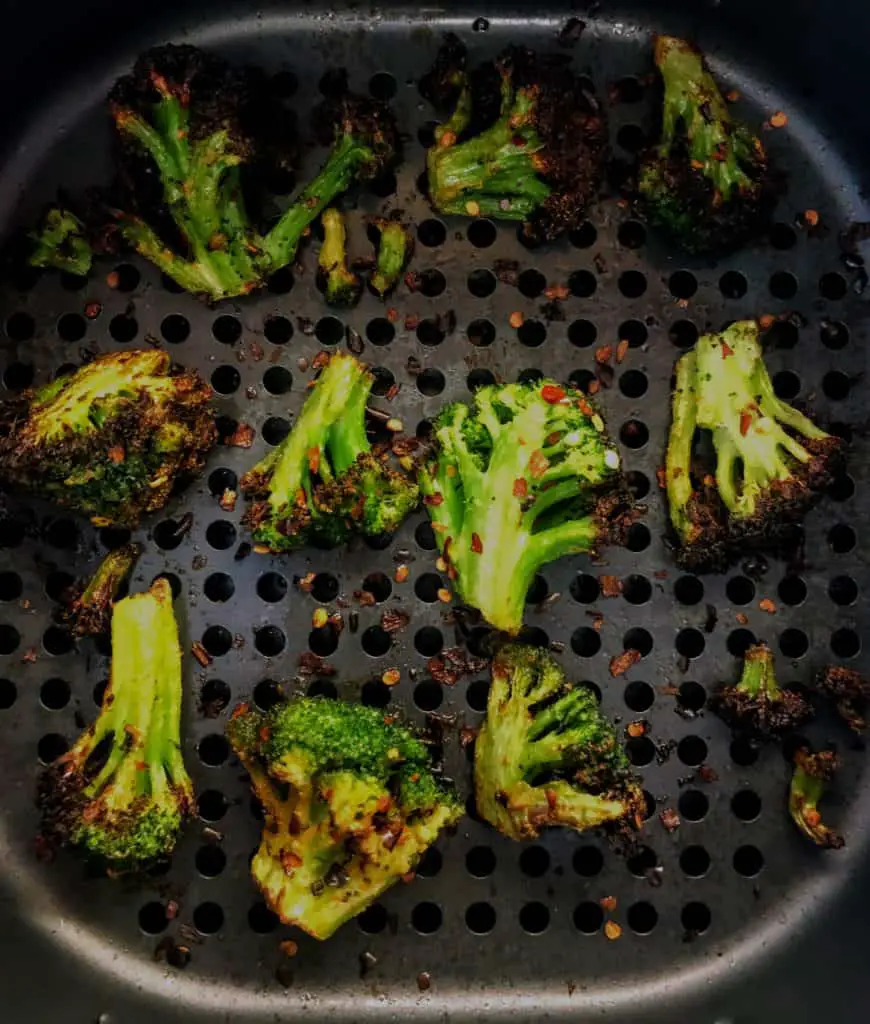 Crispy fried broccoli without the hassle of deep frying with oil. Air fryer frozen broccoli that's extra crispy with an extra kick from red pepper …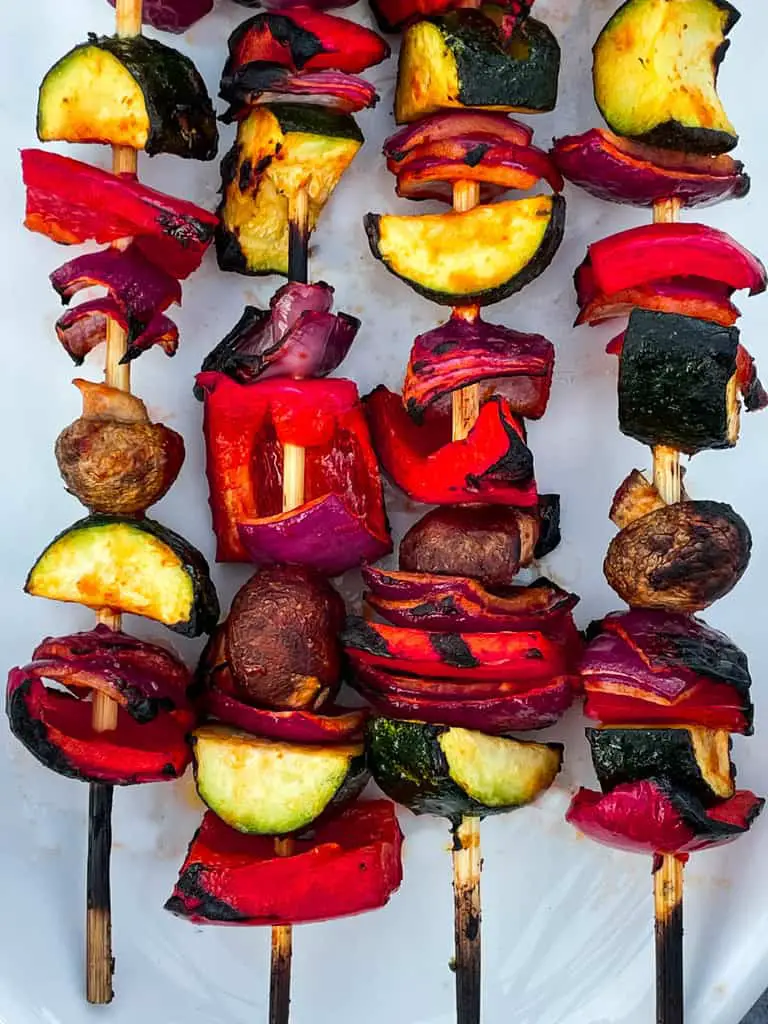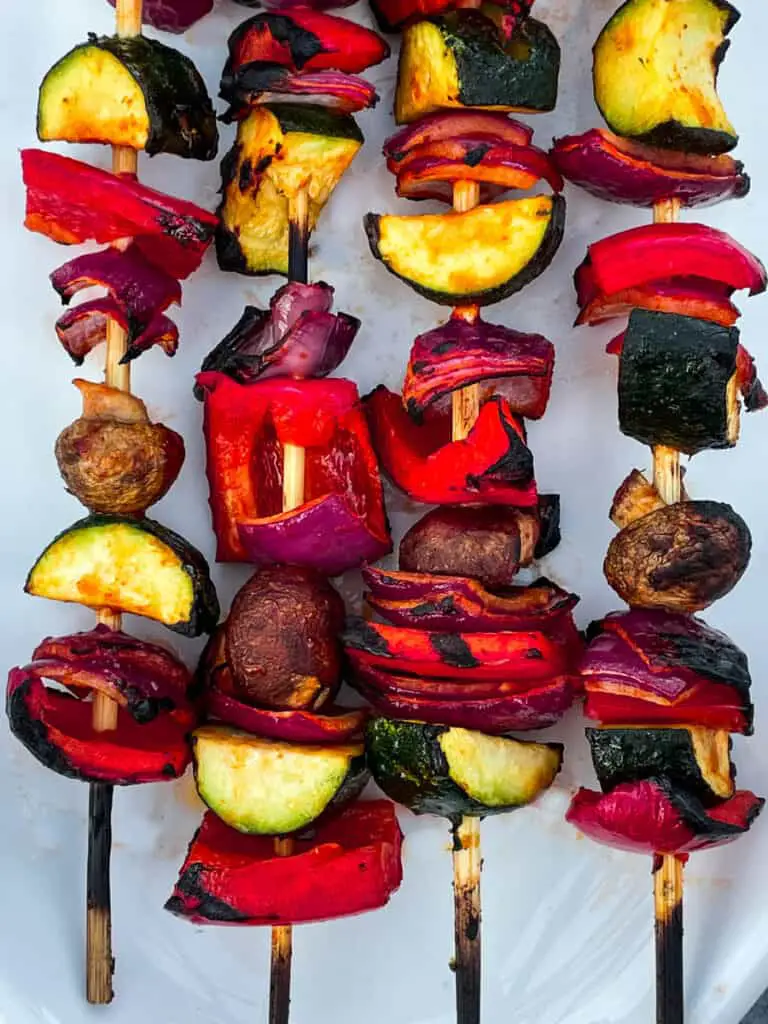 Fire up the grill for Sriracha Grilled Veggie Kabobs! Crisp veggies coated in a sriracha marinade that packs lots of heat and great flavor.