Basic Cooking Skills Worksheets capture all the best info from this series, broken down even further and presented in a fun printable. Get yours today here!
This is the final series-ending post of our Basic Cooking Skills series. Each week we took an in-depth look into one basic cooking skill and learned a new recipe to practice that newfound skill. Check out the foundational post that kicked off this series here!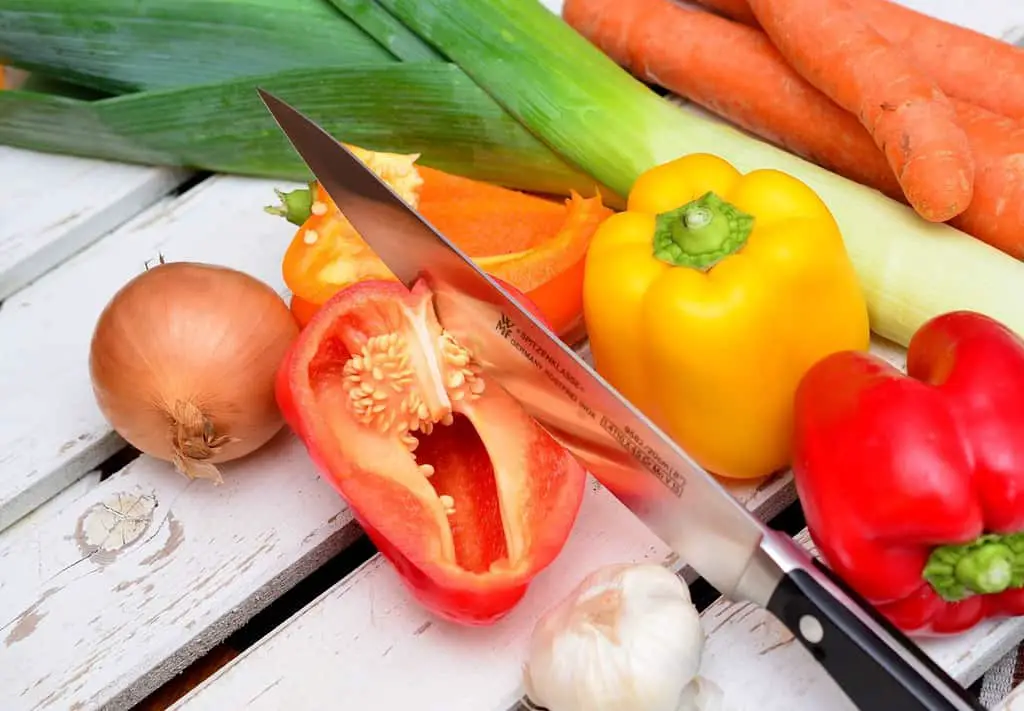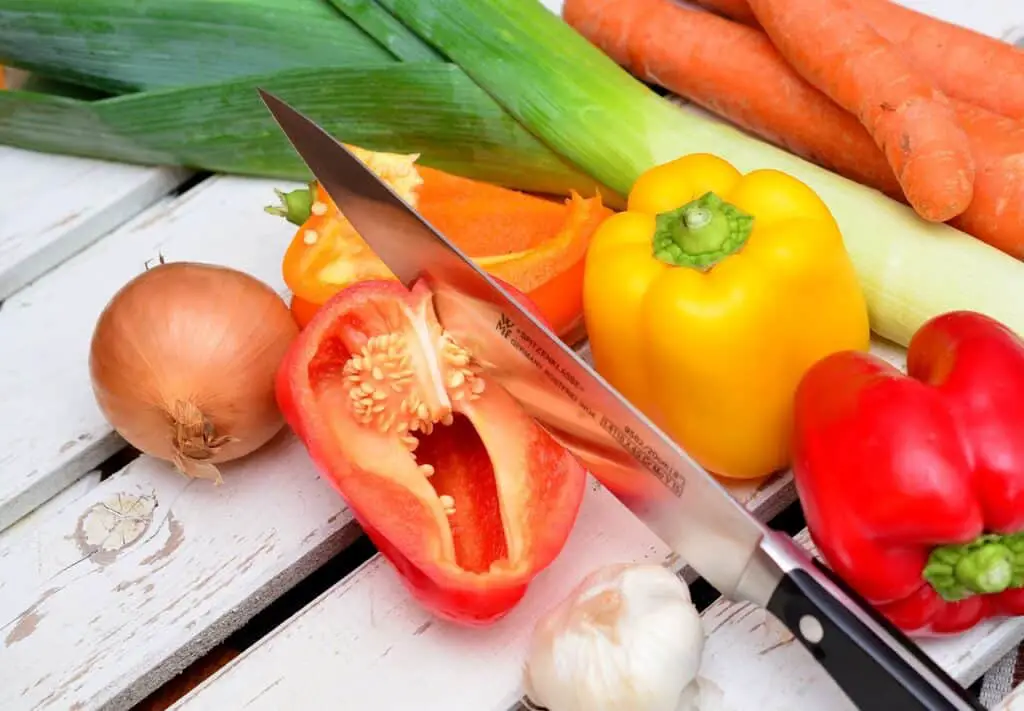 The Beginners Guide to Mastering Basic Cooking Skills in the Kitchen
Can you believe it has been almost an entire year since the Basic Cooking Skills series debuted?!
I have had so much fun crafting these posts and brainstorming recipes to share with you. A product of the scientific field, I am a woman who loves research and data, and I have thoroughly enjoyed getting to the bottom of proper cooking techniques and uncovering the science behind the kitchen.
No matter whether you are a seasoned cook or can only use the microwave, there is always more to discover and more to improve with cooking. I can speak from experience when I tell you it is NOT always rainbows and butterflies. Somedays you will throw in the towel and order pizza instead.
But that's okay! Cooking should be enjoyable and we should never punish ourselves over kitchen mishaps. Let's be kind to ourselves and learn from those mistakes for next time.
My main goal with this series, and with my blog in general, is to encourage you to be bold, try a new food or technique that's unfamiliar, and HAVE FUN! There are few things better than the accomplishment you feel when taking the first nibble of a perfectly baked brownie fresh out of the oven or sipping on a mouthwatering sauce that's been simmering for hours.
From making marinades to sauteing vegetables, learning how to meal prep and how to read a recipe, my hope is you learn something new along the way and can use these posts as a resource as you continue on your cooking journey. Wouldn't it be great if this info was even more accessible??
Enter worksheet printable worksheets!
What better way to keep this series going even further than with Basic Cooking Skills Worksheets?!
I was kinda bummed that this series was coming to close. It WAS my first full year of blogging and it was comforting to have a plan for the whole year laid out when I began.
There truly is a vast amount of information in the series and I knew I wanted to do more with it. I want this information to reach even more people and encourage others to feel more confident in the kitchen!
All 21 cooking skills that are in the series can now be viewed, downloaded, and saved as a beautiful printable!
I love the idea of transforming all of these posts into a more usable, workable format. Let's be honest, I personally don't want to have to read through all these posts again when I'm looking for a quick nugget of information.
Each skill is broken down even further and presented on these vintage-themed printables!
That's right, there are 21 individual worksheets available on my shop! Find your favorite one or two, or grab the bundle of ALL twenty-one so you don't miss out on a thing. Make sure you click here to check out all your options!
The front page contains all the info you need when working on a technique, and the back consists of space for notes, questions, recipe ideas, and more.
Sign up for my email list to get access to your first worksheet FREE! I'd love to hear your feedback, comments, ideas, and more on how you feel about these and if you'd be interested in more printable cooking tips!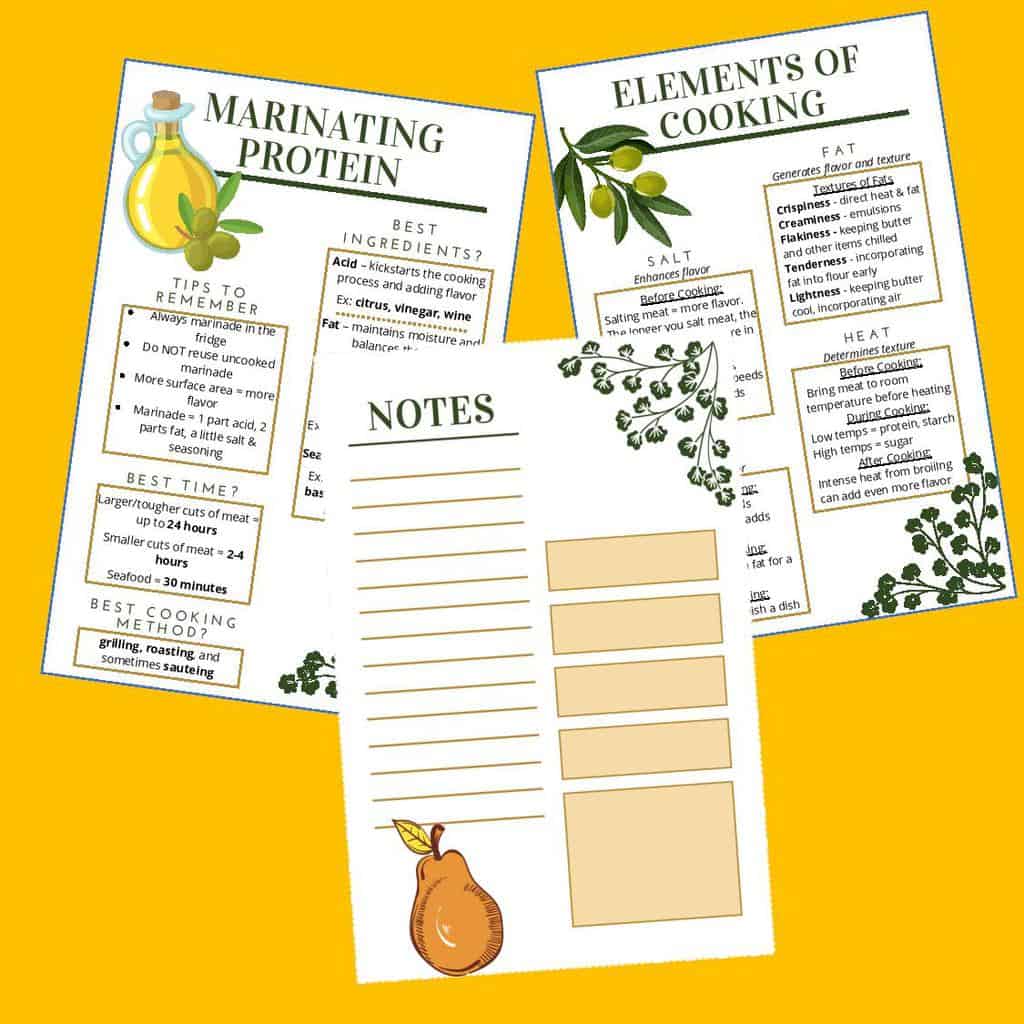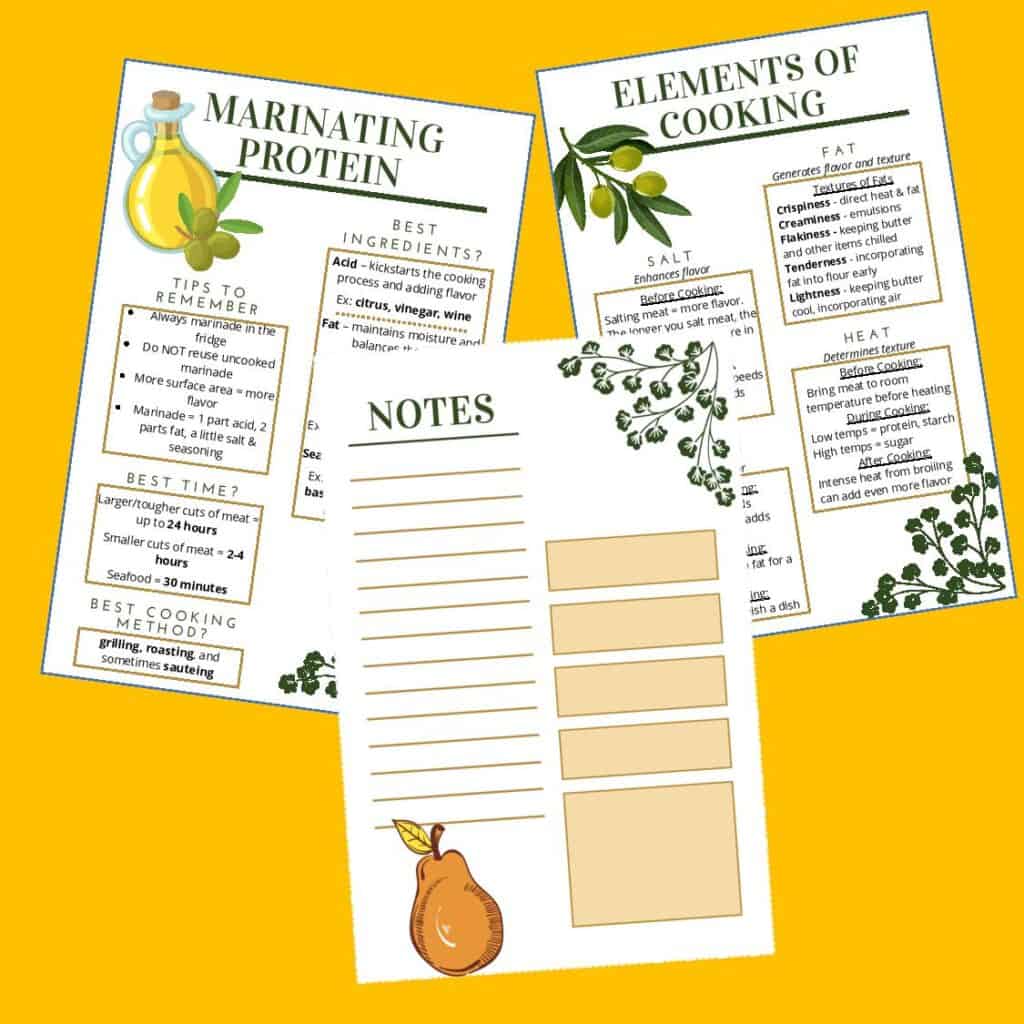 Worksheets FAQs
Is there a shop page to view all of the product?
How quickly will I receive the download?

Instantly! Upon purchase the digital file will download immediately in high-quality PDF format.

Are there any promotions or discounts right now?

Each worksheet is available for $1 USD, but for a limited time you can get a bundle of all 21 for $8 USD!

Can I preview one of the worksheets for free?

YES – by signing up for my email list you can receive the How to Read a Recipe Worksheet for free! Sign up here: abundanceofflavor.com

How many pages is each worksheet?

All worksheets are 2 pages – the front is the info side and the back is the notes side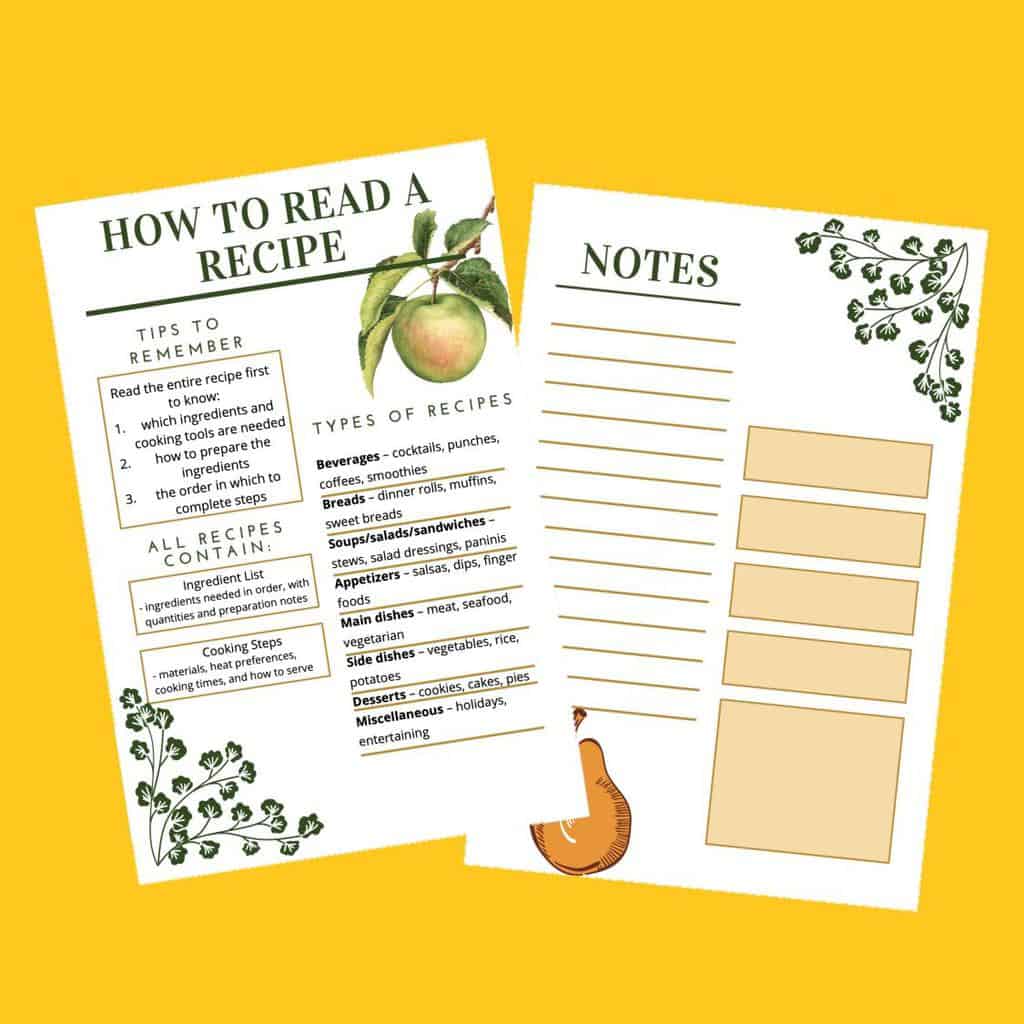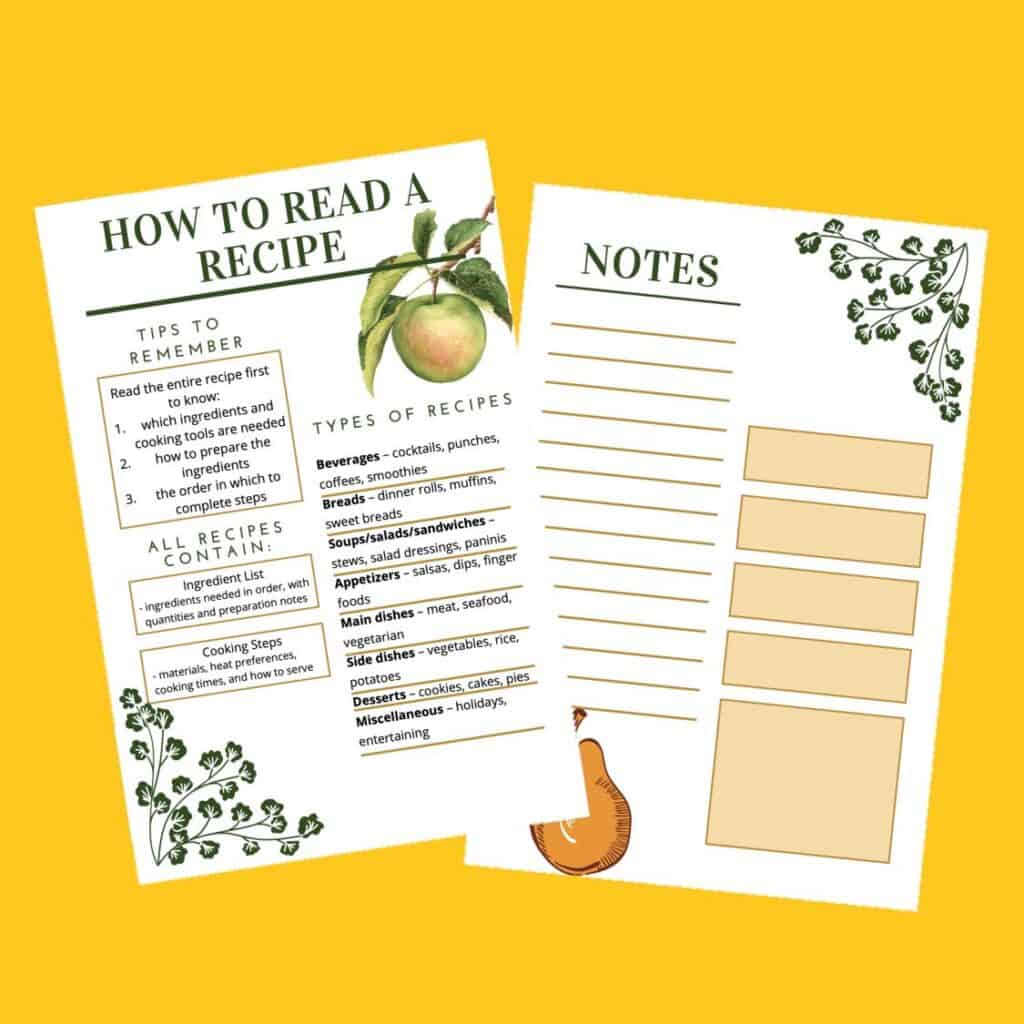 Fan Favorite Cooking Skills
There was an endless amount of fun had when researching these posts, so it was so exciting to get feedback from my readers and see what all of your favorites were. Let's take a look and see what my audience enjoyed!
First off, my personal favorites.
Buy Making Homemade Broth Worksheet
Making homemade broth was a skill that picked up from a fellow food-blogger on social media. The idea of making my own broth was totally new to me, and I loved that I could get even more use out of my food by using veggie scraps and chicken bones.
Honestly, I get so much satisfaction out of roasting a whole chicken and using what otherwise would just be scraps to make an incredibly delicious and nutritious broth. Win-win-win
The broth freezes beautifully and I have several cups of homemade chicken broth on hand whenever I need it!
Buy Cooking Pasta Worksheet
"Chicken parm" are two of my favorite words. I have loved this dish for as long as I can remember.
Italian food has always held a special place in my heart and I can never get enough! I absolutely adore cooking Italian recipes with my boyfriend (like his amazing chicken marsala) and chicken parmesan is one of those dishes we go back to time and time again.
It's such a classic dish and I love that we can make it at home without having to go to a restaurant. Serve it with garlic bread and I am one happy girl.
Don't miss out on all these great tips for cooking pasta perfectly every time!
Fan Favorites!
Buy Making a Roux Worksheet
At first I was surprised that "Making a Roux" was the most view cooking skill out of the entire series! Are that many people making a roux more often than they are cooking eggs??
There's no doubt that most of the other cooking skills can be doable at home, but something that sounds as fancy as a roux may not seem as easily attainable at first! Perhaps the idea of making a roux at home encouraged a lot of viewers to take a peek. (There were lots of repeat viewers, so people kept coming back to reference when trying it at home!)
Classical French cooking is the cornerstone of cooking. That sounds REALLY intimidating to me, but a roux is one of those facets that can be quickly learned by all.
Did you learn anything new from Making a Roux? Or maybe from incorporating it into your easy cheesy cream sauce?
Buy Sauteing Vegetables Worksheet
What a wild ride it has been to watch the activity on this recipe!
Without a lot of luck and little knowledge this post magically ended up ranking on Google!! First page on Google in my first year? All beginner's luck! Looking back now, it's hard to believe that my keywords ranked so highly without any effort on my part.
I put in so much effort for this kind of success but it has yet to have been repeated 😂
It continues to rank high on Google and took off on Pinterest, so this recipe is responsible for a lot of my blog traffic. The little recipe that could 🚂
When checking out this recipe, be sure to check out it's accompanying cooking skill Sauteing Vegetables!
Pin me!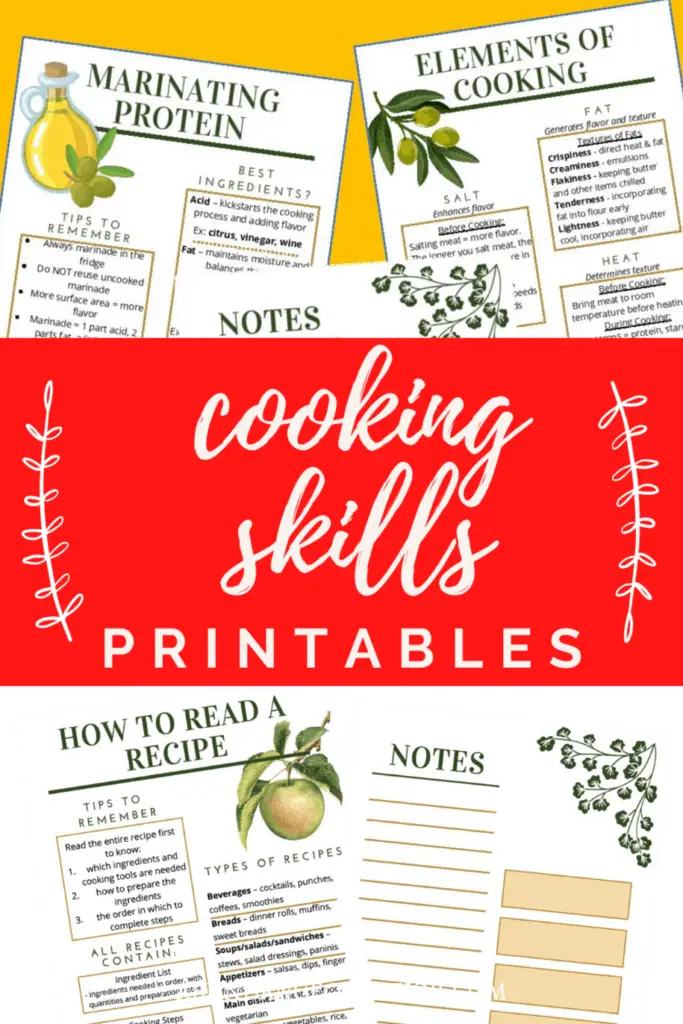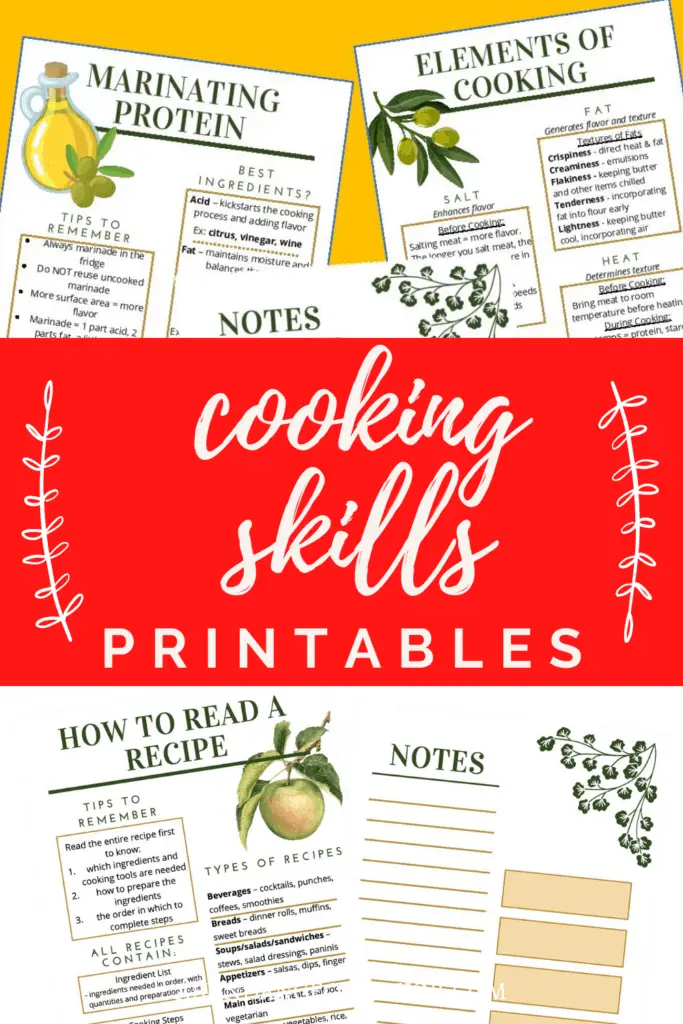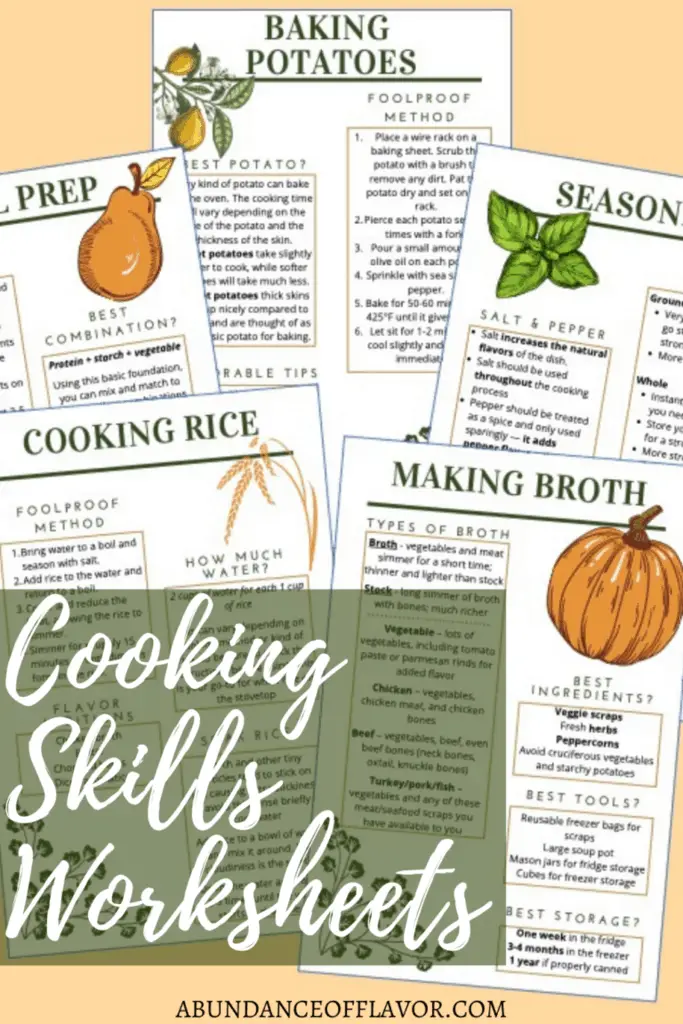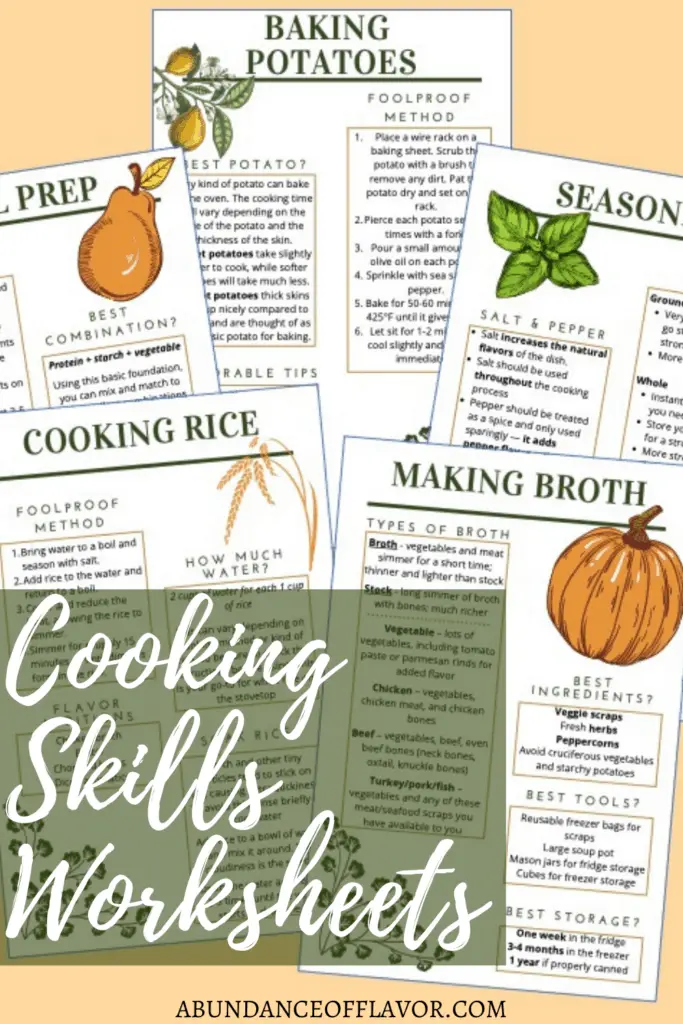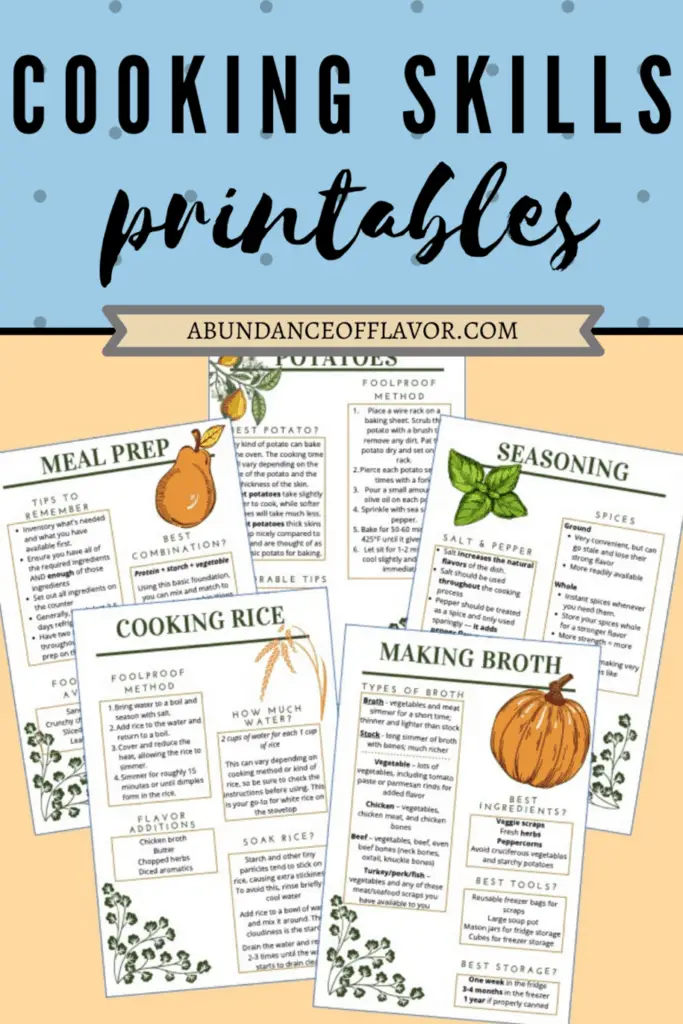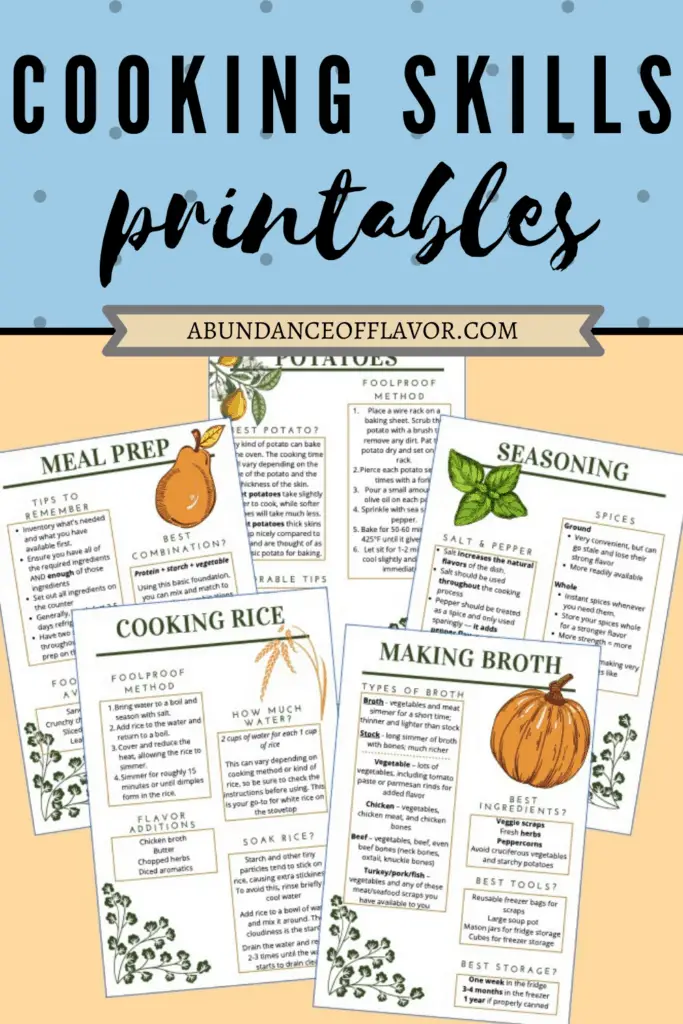 What's Next?
This series has been incredibly fun and I learned so much more about cooking by creating these posts. I don't want the learning process to stop! I want to continue honing in on my previous skills while taking on some new ones.
Perhaps an Intermediate Cooking Skills series next?? 😉
Cooking classes are a great way to humble myself and uncover new methods of cooking from various cultures. As the pandemic starts to wind down, my goal is to regularly participate in classes and make the most of all these opportunities around me.
I would greatly appreciate if you could check out my Basic Cooking Skills Worksheets before you go and spread the word! Your support means the world to me. I love creating helpful content to making being in the kitchen that much more fun.

Related Posts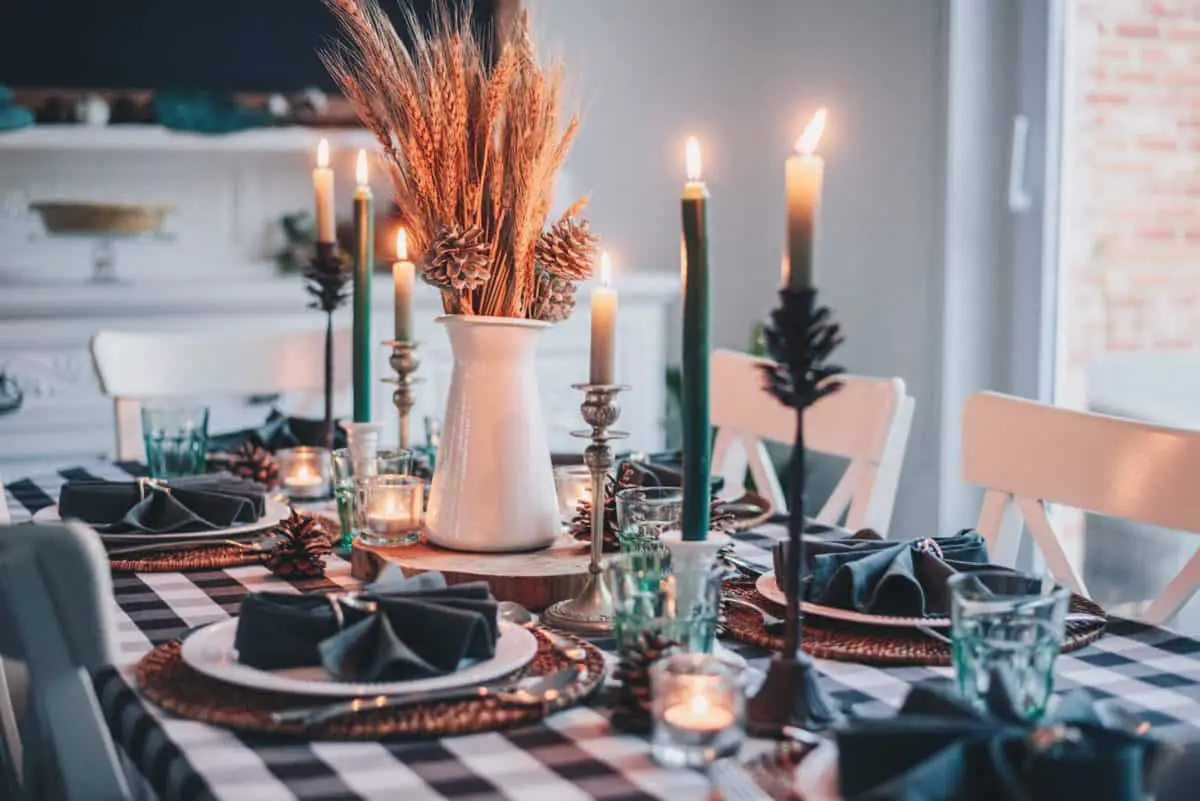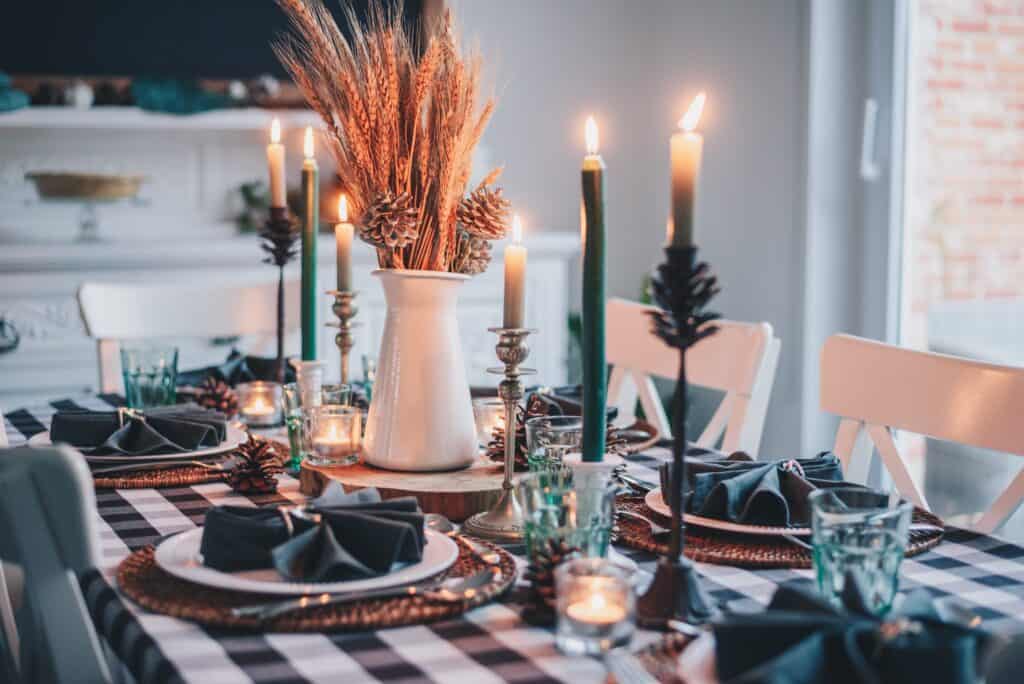 The ultimate kitchen essentials list for fall! Decorate your home this year with some of my affordable fall-favorites on Amazon.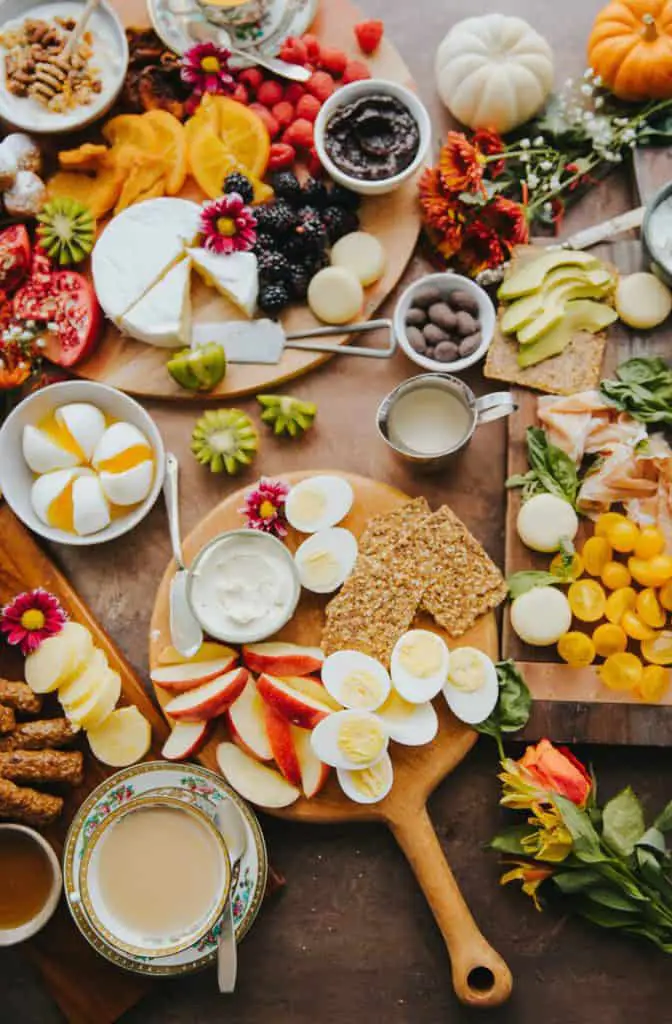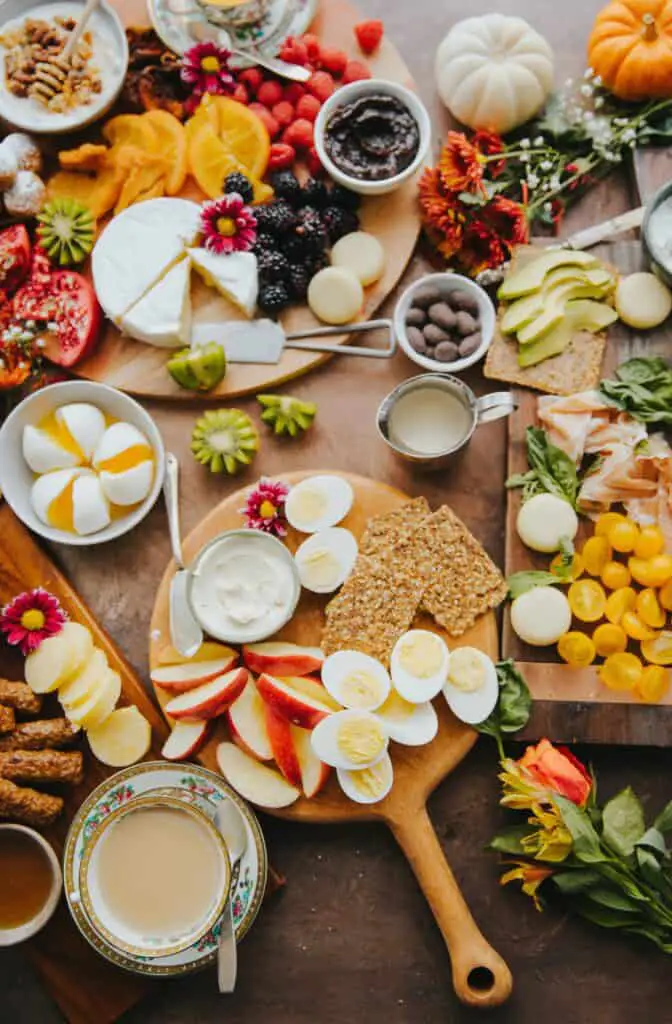 My Fun and Fruity Dinner Party Menu guarantees to impress. Fresh fruit in each dish to adds a lightness that is unparalleled.