Mint Chocolate Cookie Ice Cream is the dessert to end all desserts for mint chocolate lovers. This no-churn recipe consists of only 6 ingredients that create a perfectly balanced, mouth-watering treat that you'll be craving all summer long. 
---
Please note this post contains affiliate links, which means I receive a small commission, at no extra cost to you, if you make a purchase using the links. Please see my disclosure for more details.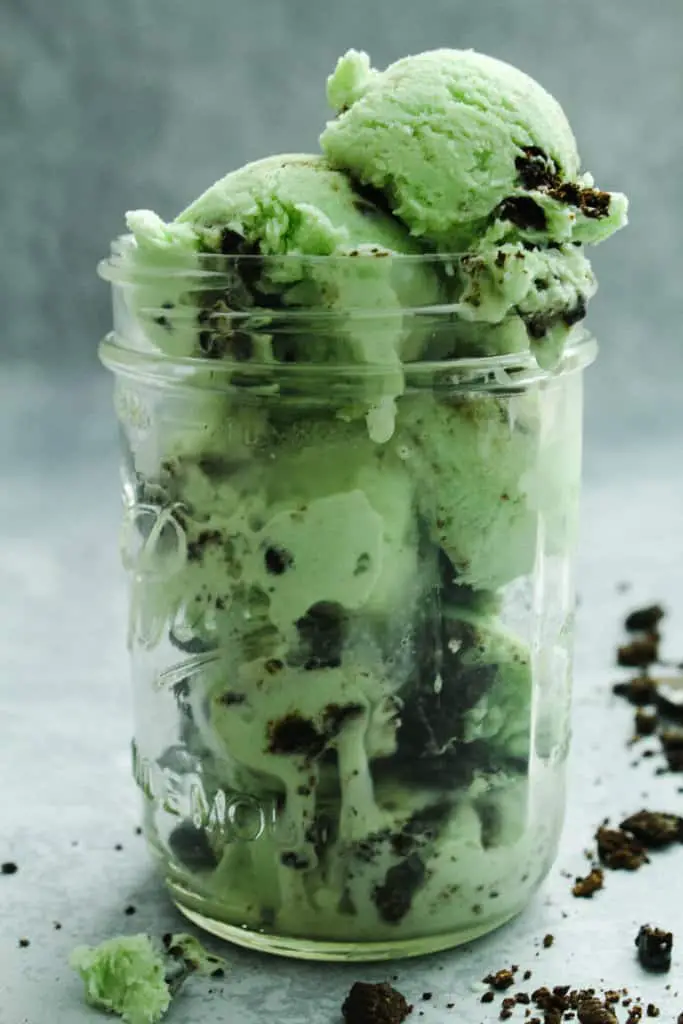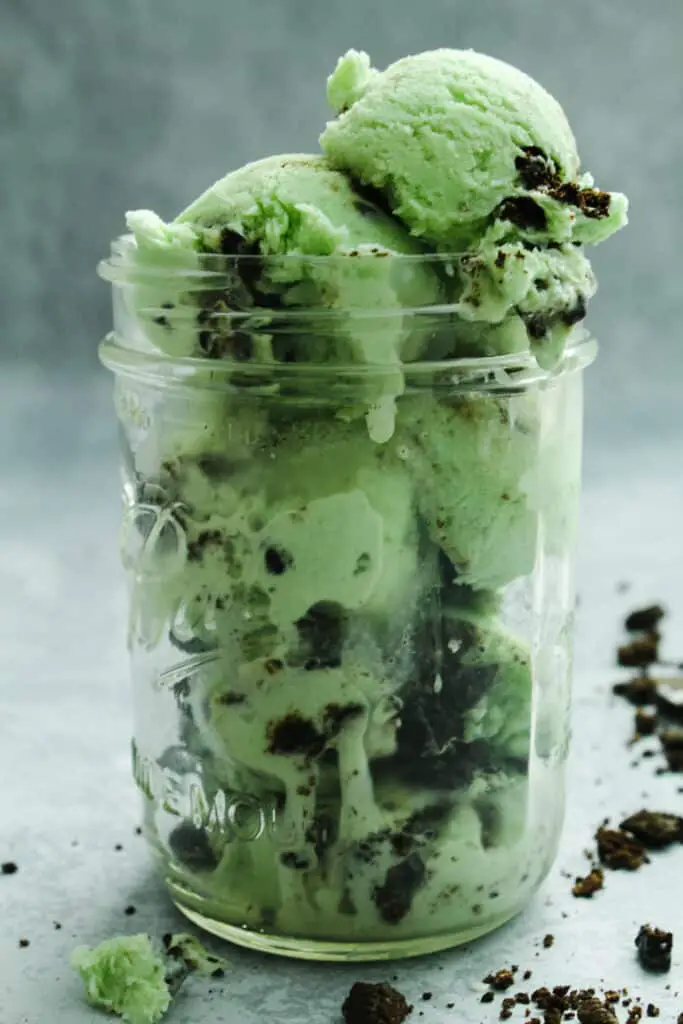 Make it a Meal!
Looking for more ways to stay cool? Enjoy any of these refreshing drinks and sweets to help beat the heat!
Dessert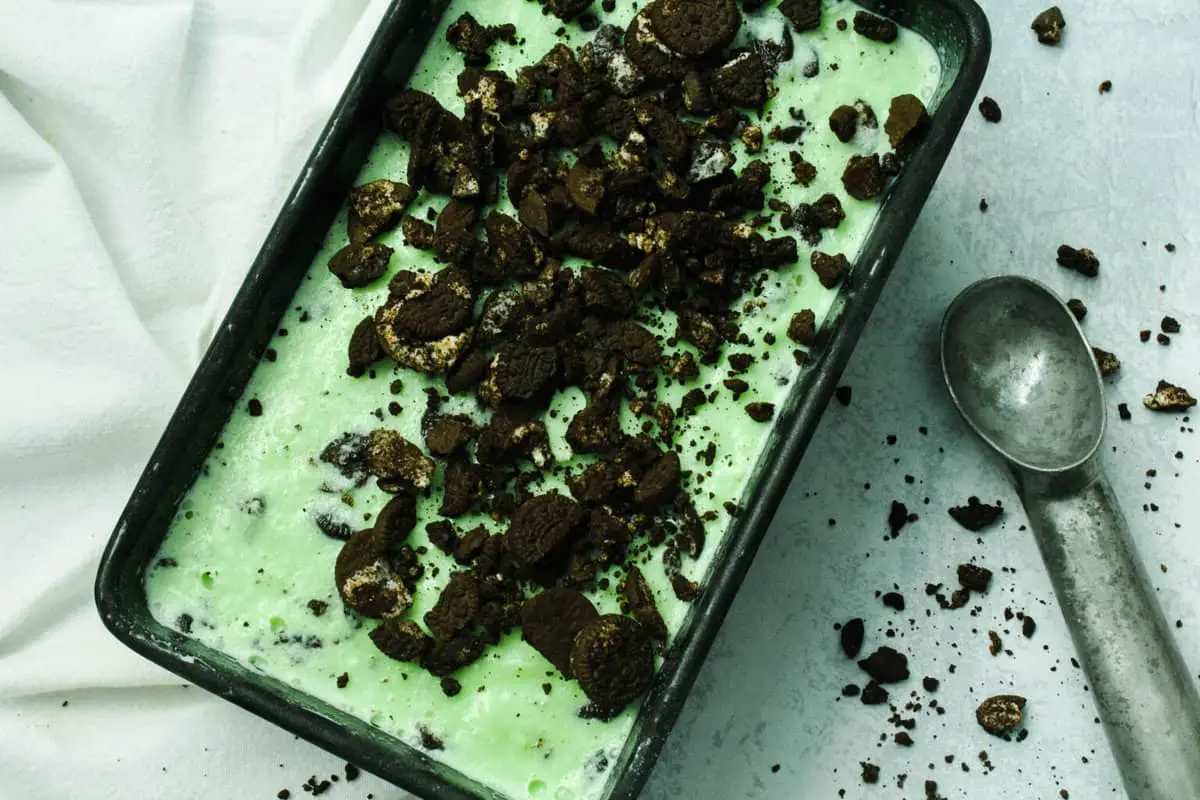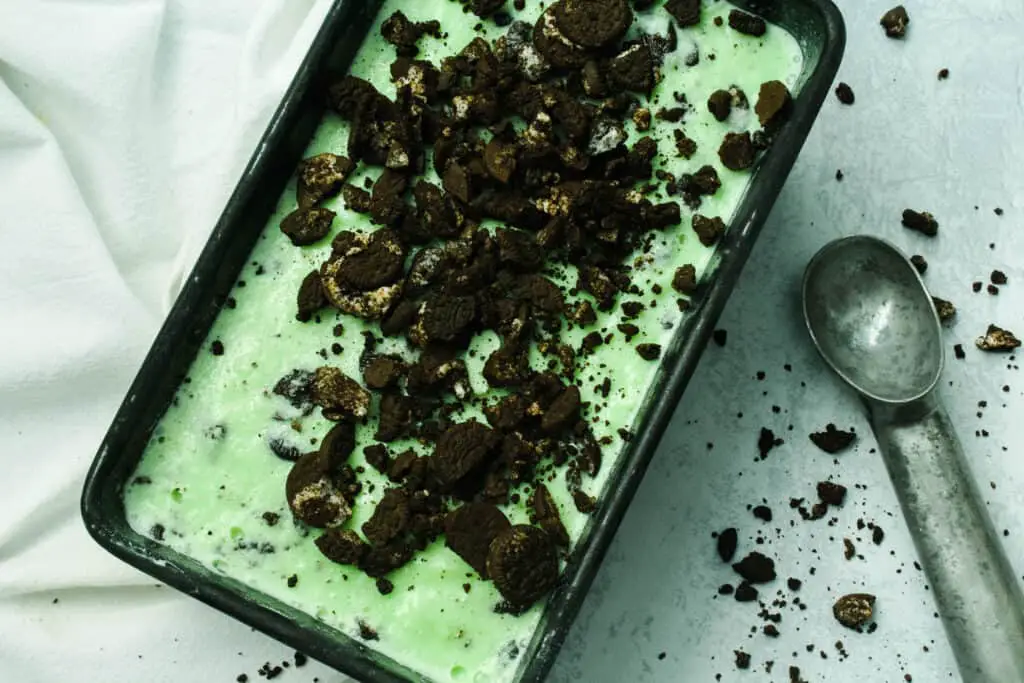 How To: Make Mint Chocolate Cookie Ice Cream
No-churn ice cream is the best to make at home without any expensive appliances needed.
Use a freezer safe container that can hold all of the ingredients. I typically double this recipe and use a standard bread pan and it's just right. Stir the sweetened condensed milk, heavy whipping cream, water, and mint extract until combined. Next add 1 drop of yellow food coloring and 1 drop of blue food coloring. Mix well.
But Kalin – why use yellow AND blue food coloring when I could just use green?
Great question 🙂 To me personally, the green is too dark and I want my mint ice cream to be a lighter green. The combo of yellow and blue produce this light mint green that I love! Feel free to adjust the food coloring to your liking, but be careful not to overdo it.
The Oreos should not be added until the ice cream is partially frozen, otherwise they will sink to the bottom. Allow the mixture to freeze at least 2-3 hours or until the mixture is 75% frozen. 
It should be a thick consistency but you shouldn't have to fight it too hard. I check every hour until it reaches a good point. If you're unsure, test a few pieces before adding them all.
When ready, stir in the Oreo crumbles until evenly distributed. Put back in the freezer overnight or at least another 2-3 hours. Top the ice cream with even more Oreo cookie crumbles because you can never have enough!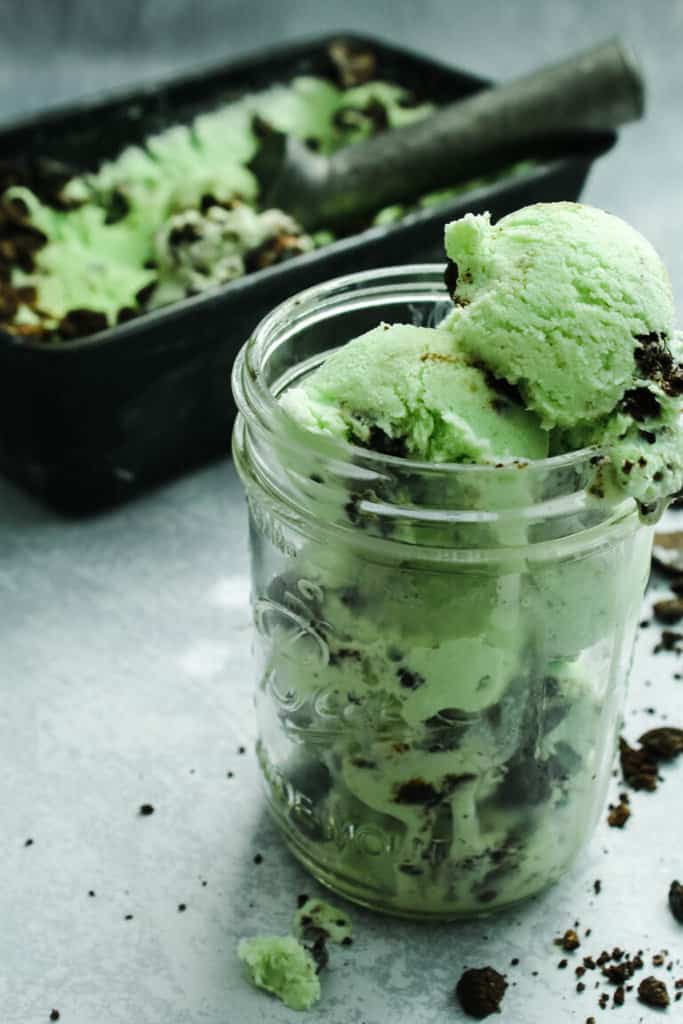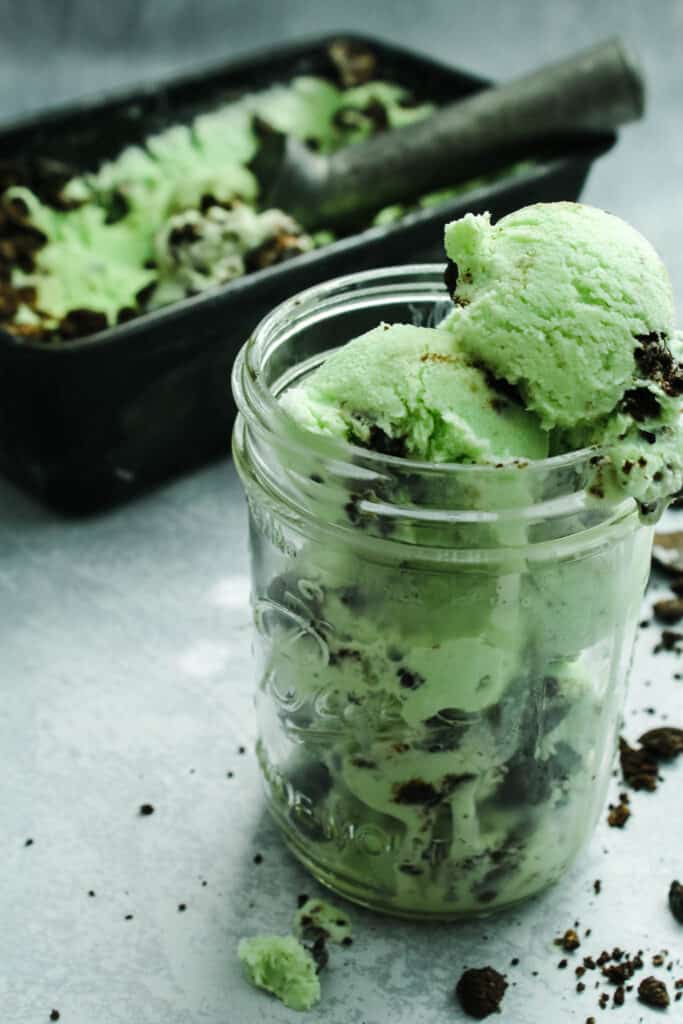 Ingredients Needed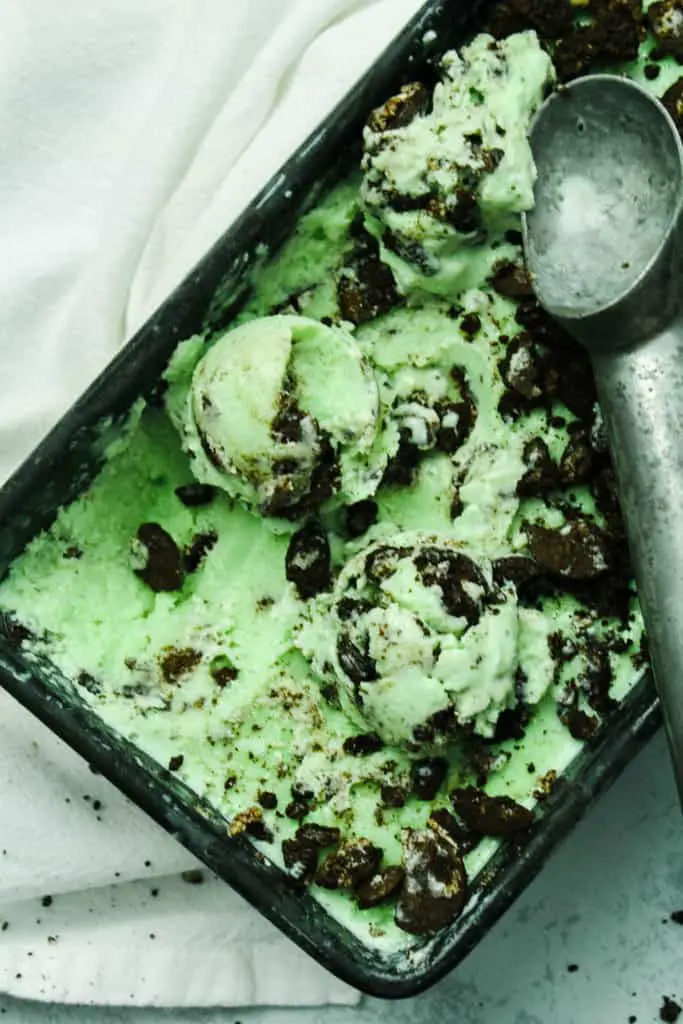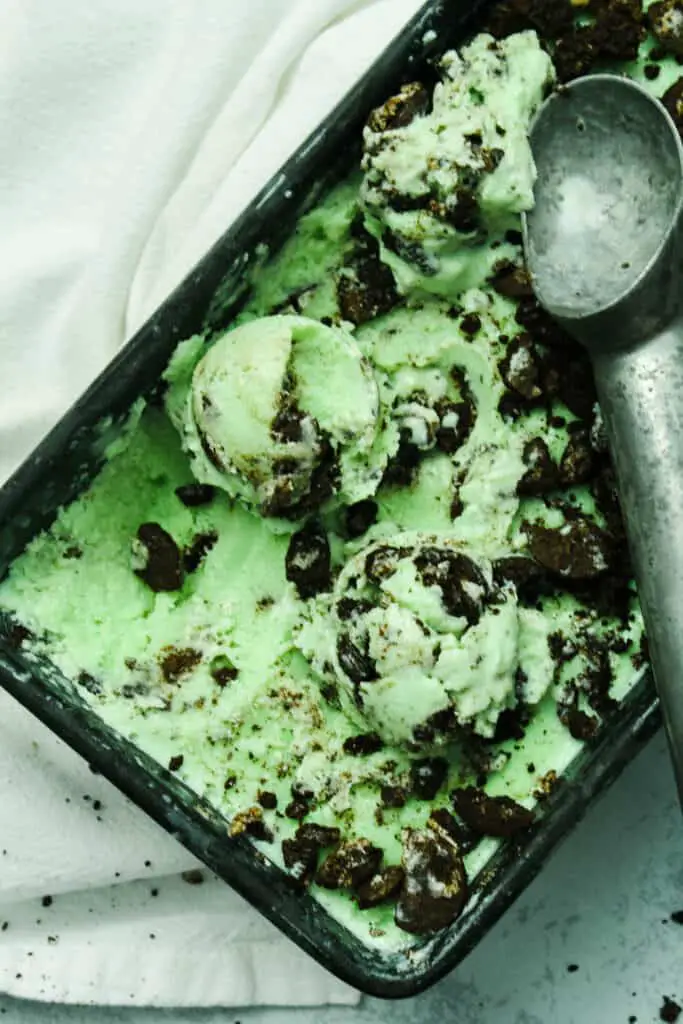 Materials Needed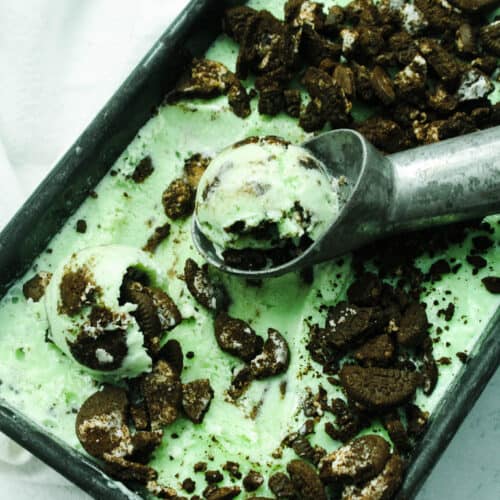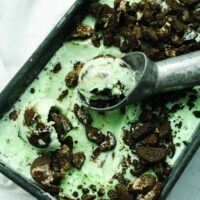 Mint Chocolate Cookie Ice Cream
Mint Chocolate Cookie Ice Cream is a simple no-churn, 6-ingredient ice recipe that was made for mint chocolate lovers.
Print
Pin
Rate
Ingredients
14

oz

sweetened condensed milk

1

cup

heavy whipping cream

1

cup

water

1

tsp

mint extract

food coloring – 1 drop yellow, 1 drop blue

½ – 1

cup

crushed Oreo cookies
Instructions
Mix all ingredients except the Oreo cookies together in a freezer safe container. Freeze for 2-3 hours or until the mixture is partially frozen and has a thick consistency.

Stir in ½ cup or more of the crushed Oreo cookies until evenly distributed. If the Oreos sink to the bottom, the ice cream needs to freeze longer. Continue freezing at least 2-3 hours until fully frozen.

Top with additional Oreo cookie crumbles and serve.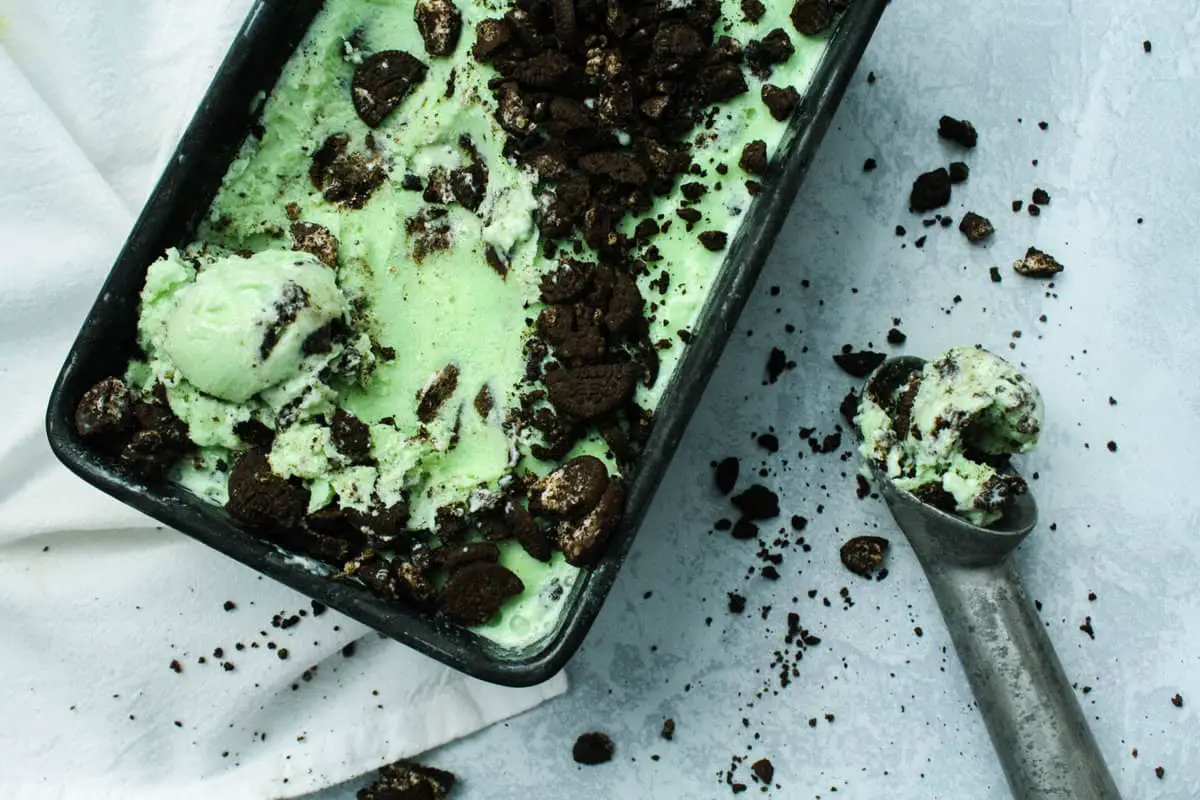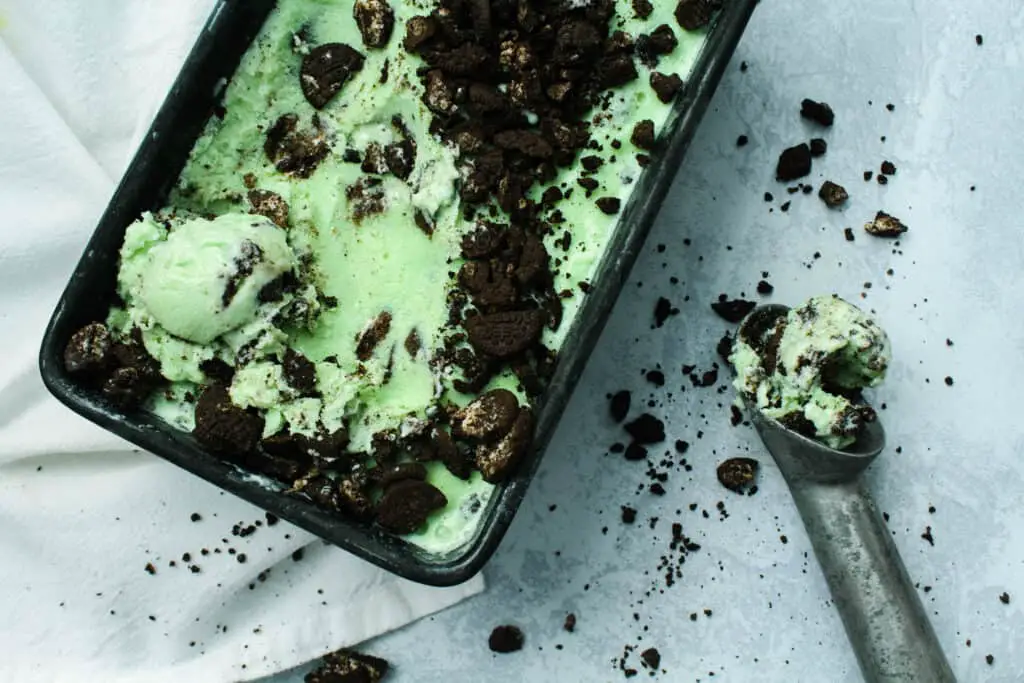 Pin me!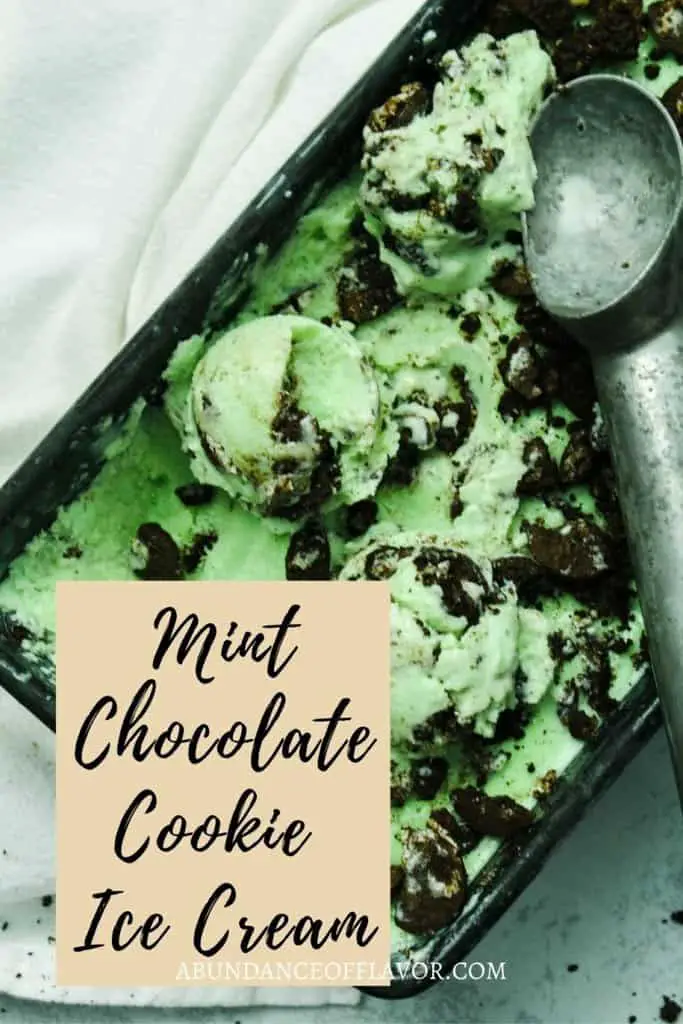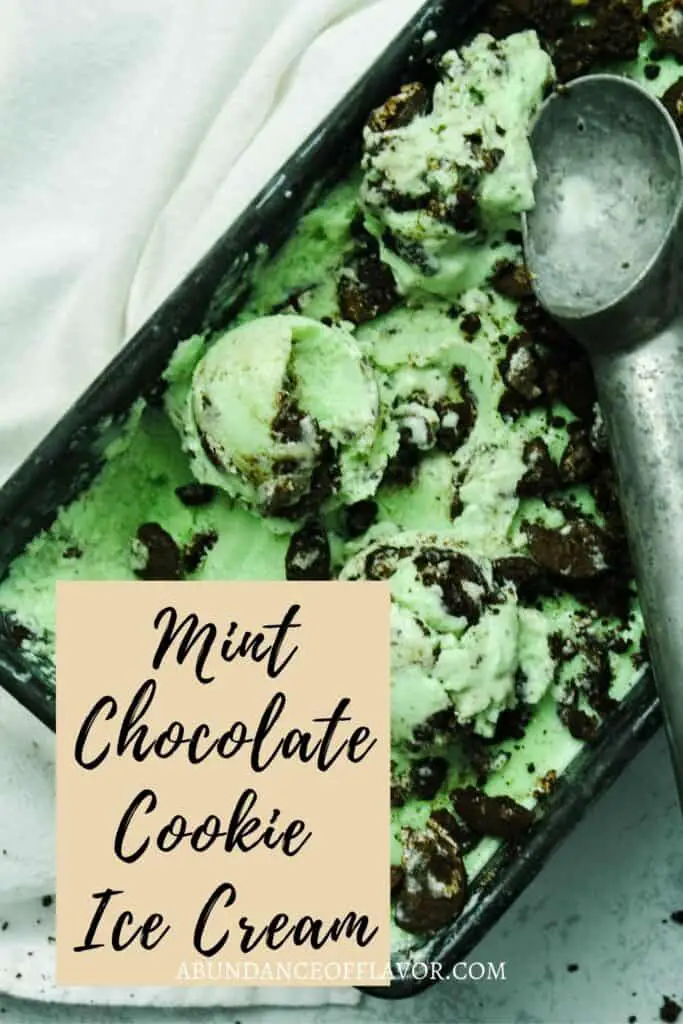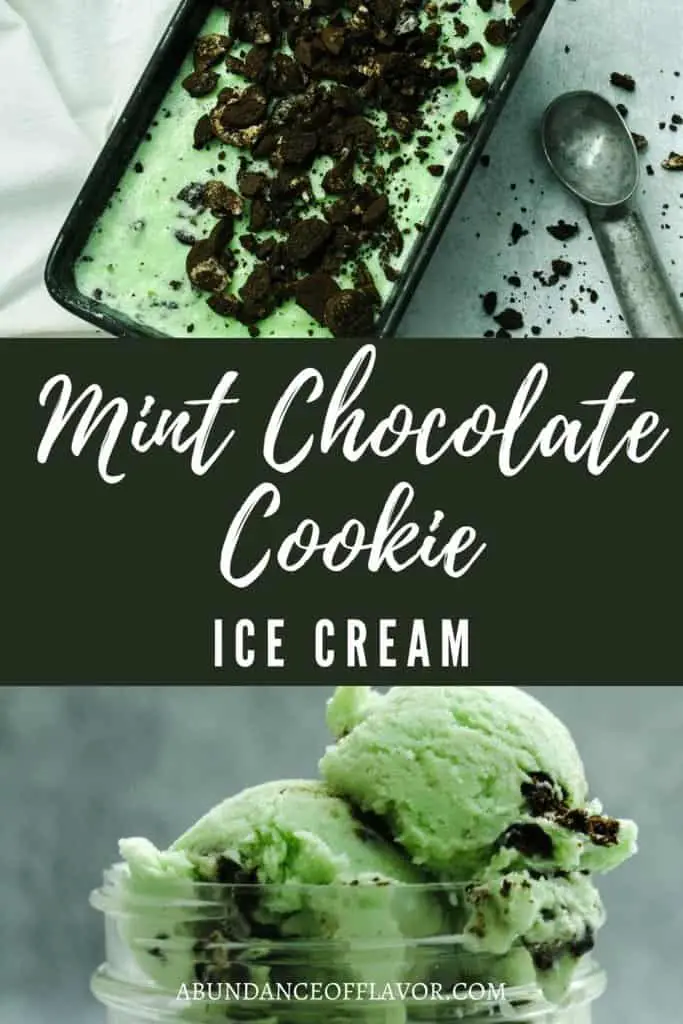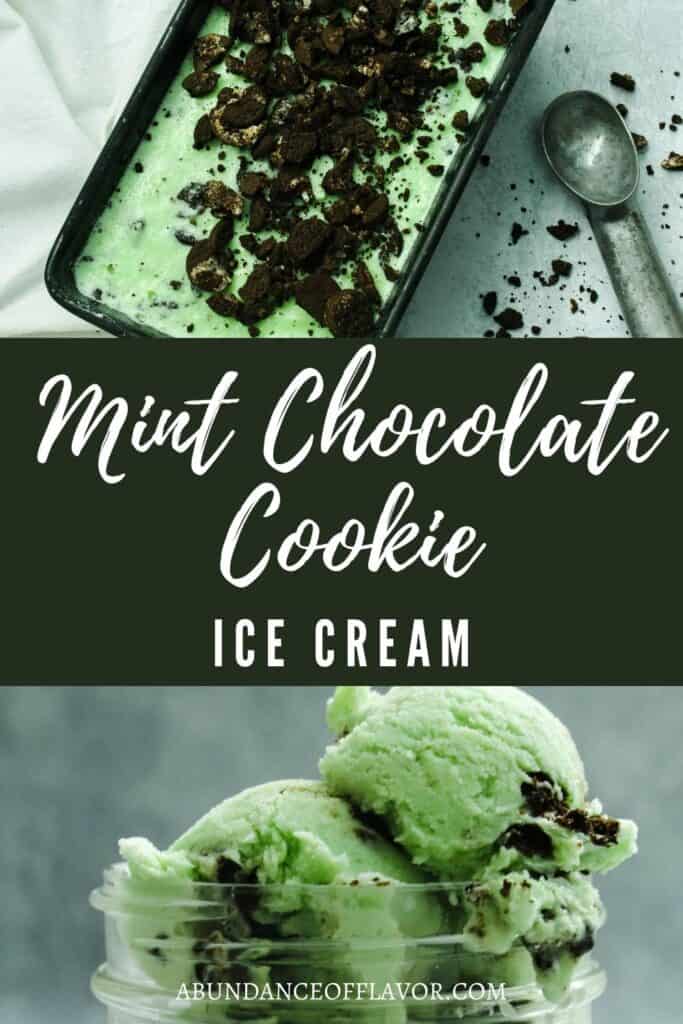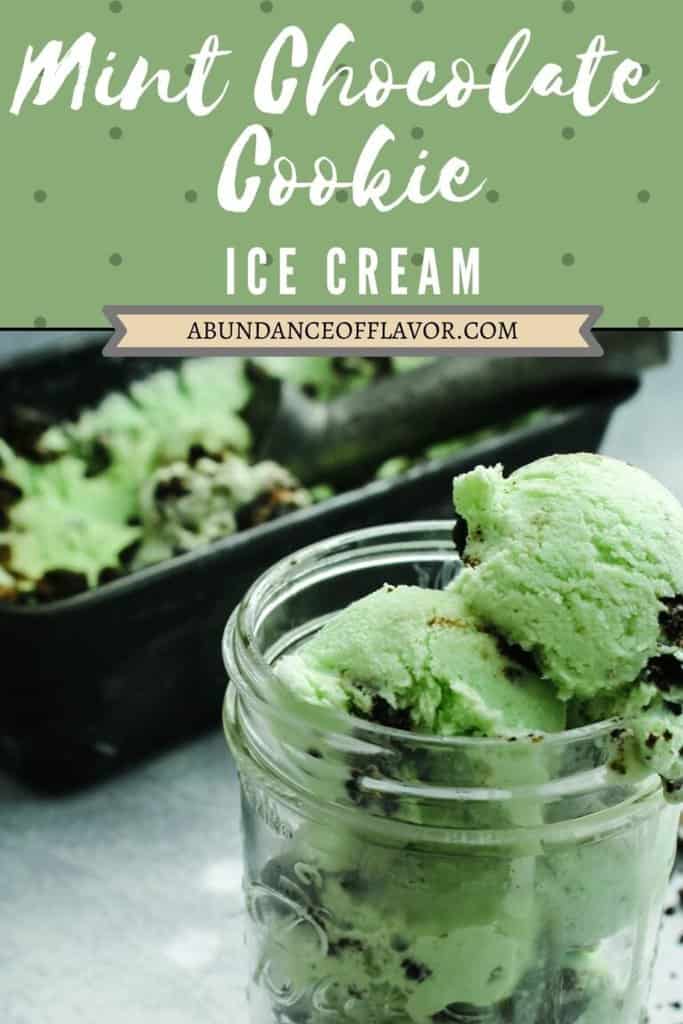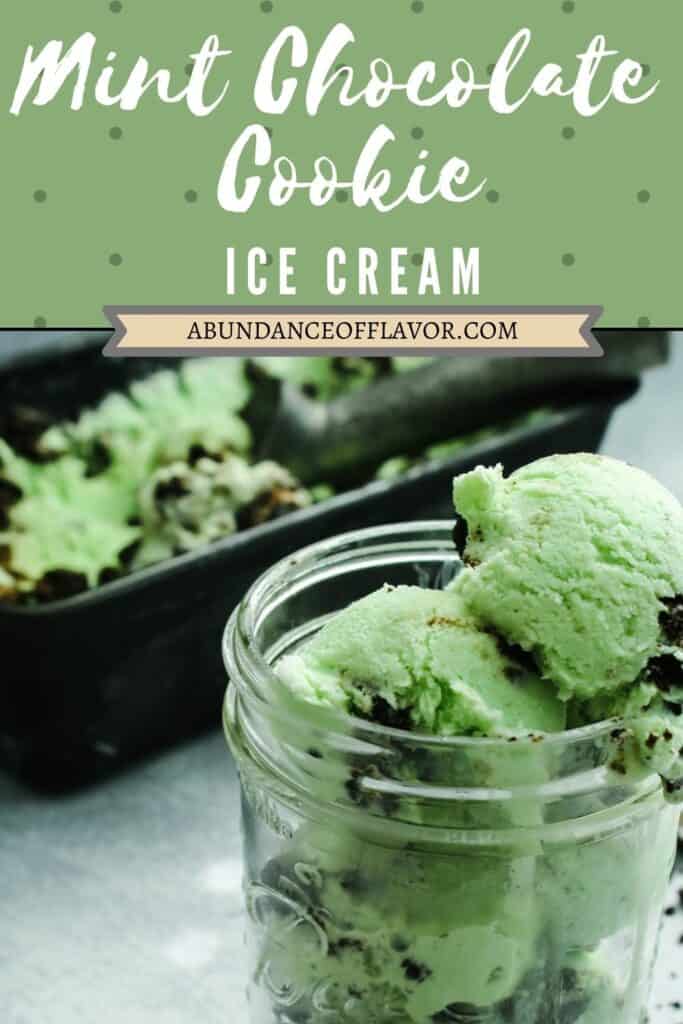 What are your favorite mix-ins for ice cream or froyo? I also lived this mixed berry version that is perfect for 4th of July!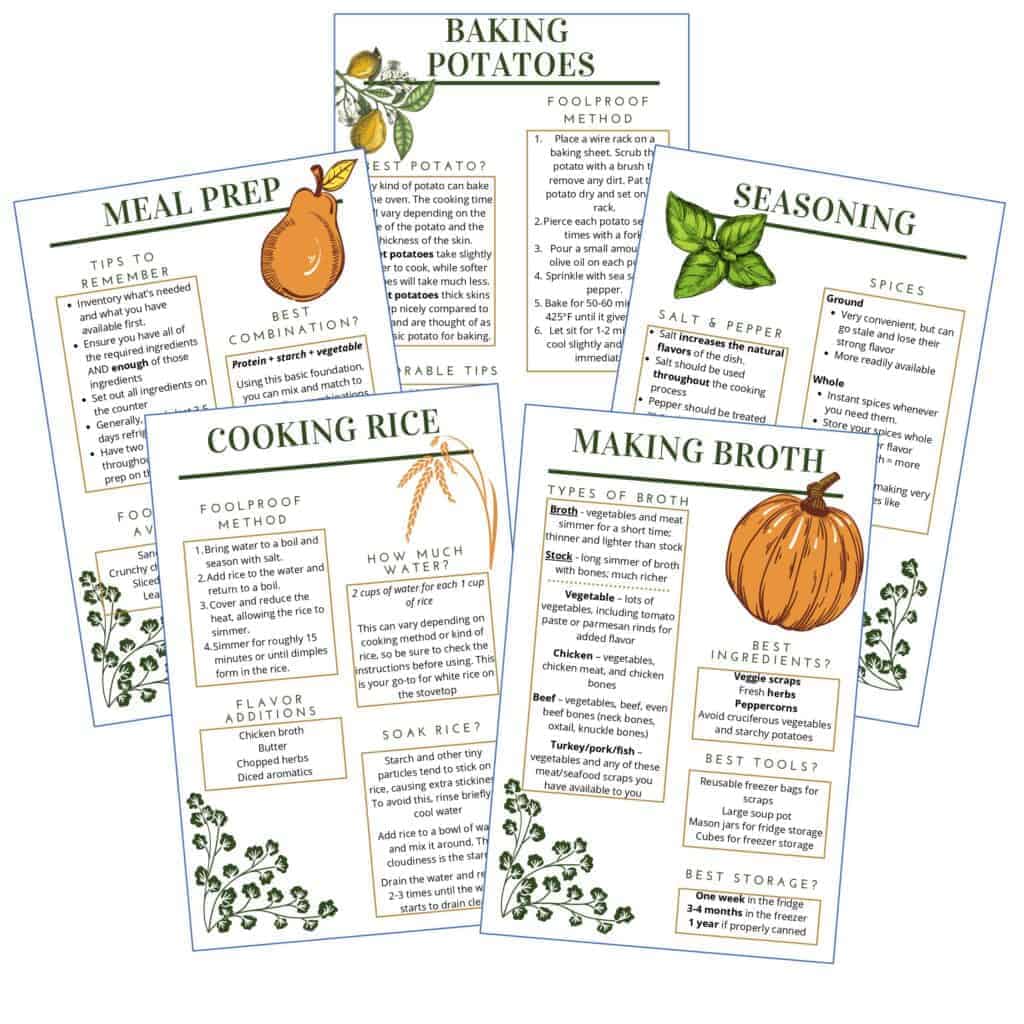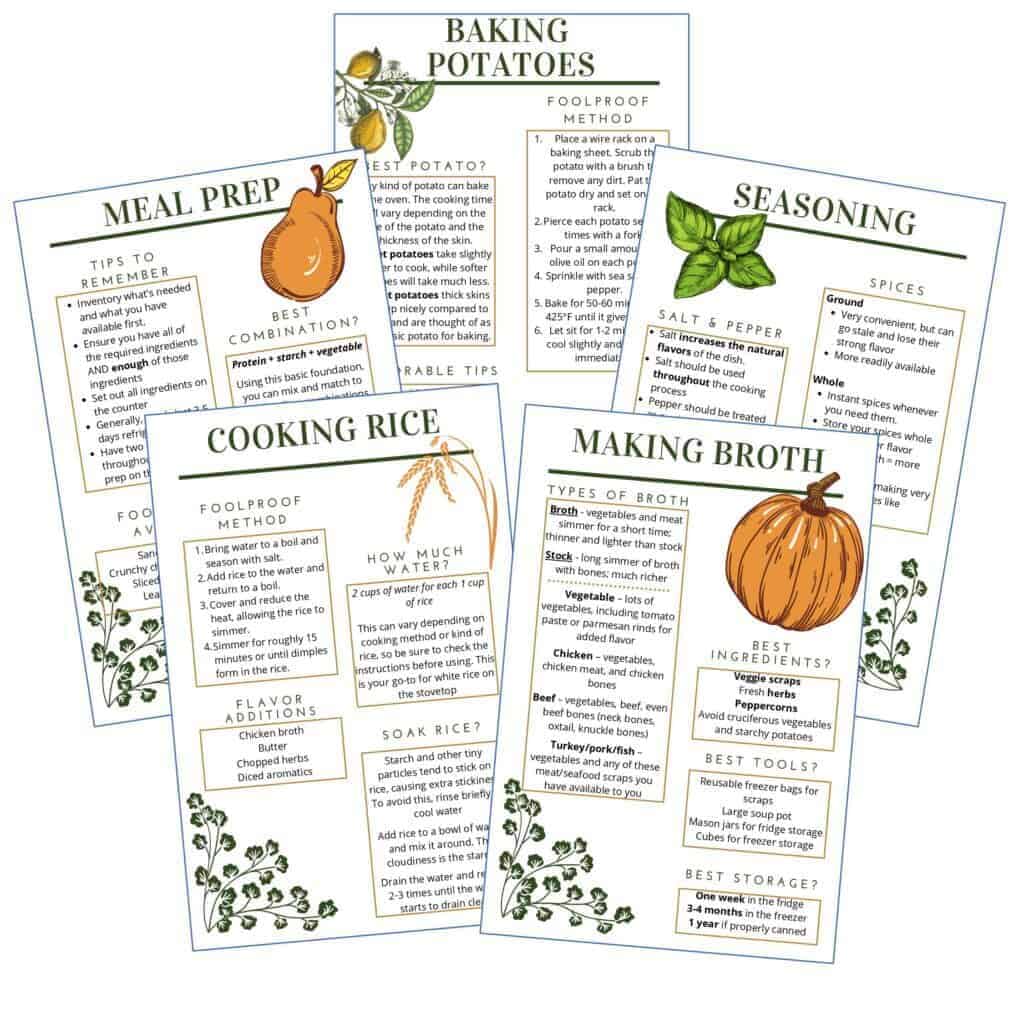 Get your $1 worksheets today!
Related Posts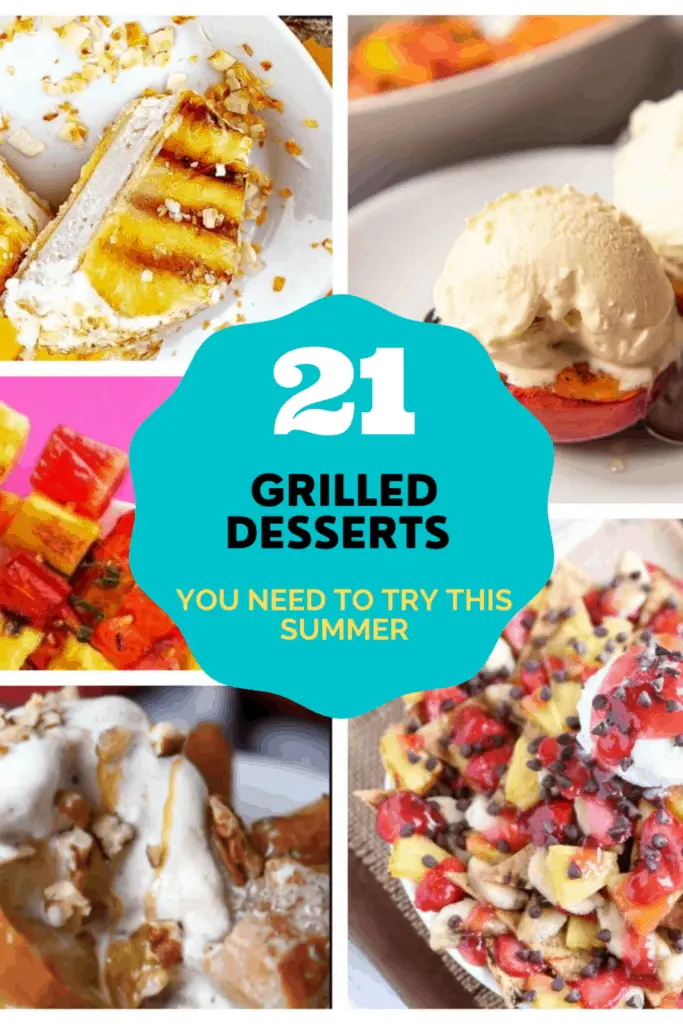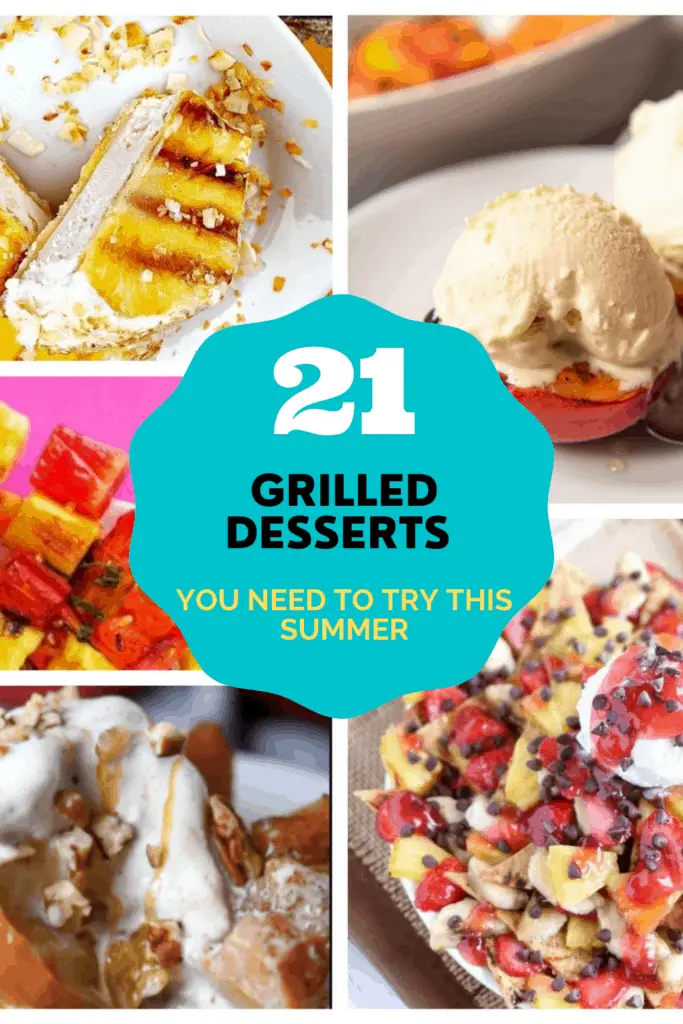 21 Grilled Desserts recipes that deserve a spot at your table this summer. Elevate your favorite desserts with an unbeatable charred taste.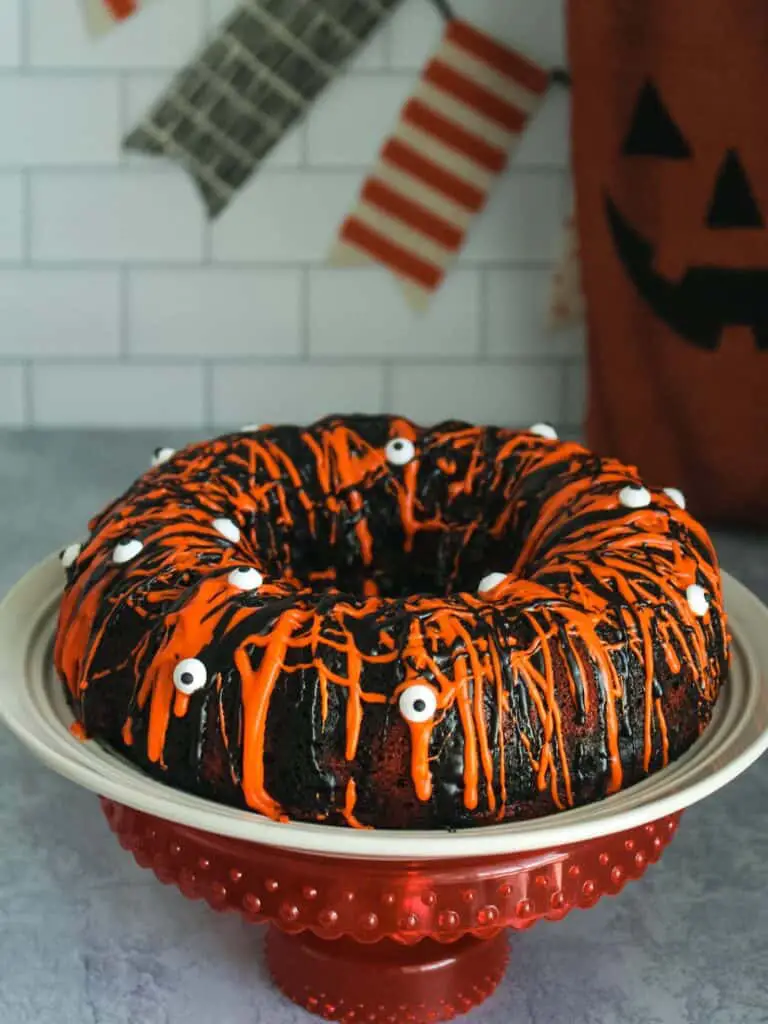 Spooky Halloween Bundt Cake is all treats and no tricks! Celebrate with this easy dessert that's extra festive and lots of fun for everyone.