Roasting vegetables is a very hands off technique for delicious vegetable sides all year round. As a former picky eater, some of the first vegetables I truly loved were roasted to perfection. Roasting vegetables is a basic cooking skill that can make your life A LOT easier when preparing meals for yourself and your family!
This post is part of our Basic Cooking Skills series. Each week we will be doing a deep-dive into one basic cooking skill and a brand new recipe to accompany it to practice that newfound skill. Check back throughout the series for updates and new posts.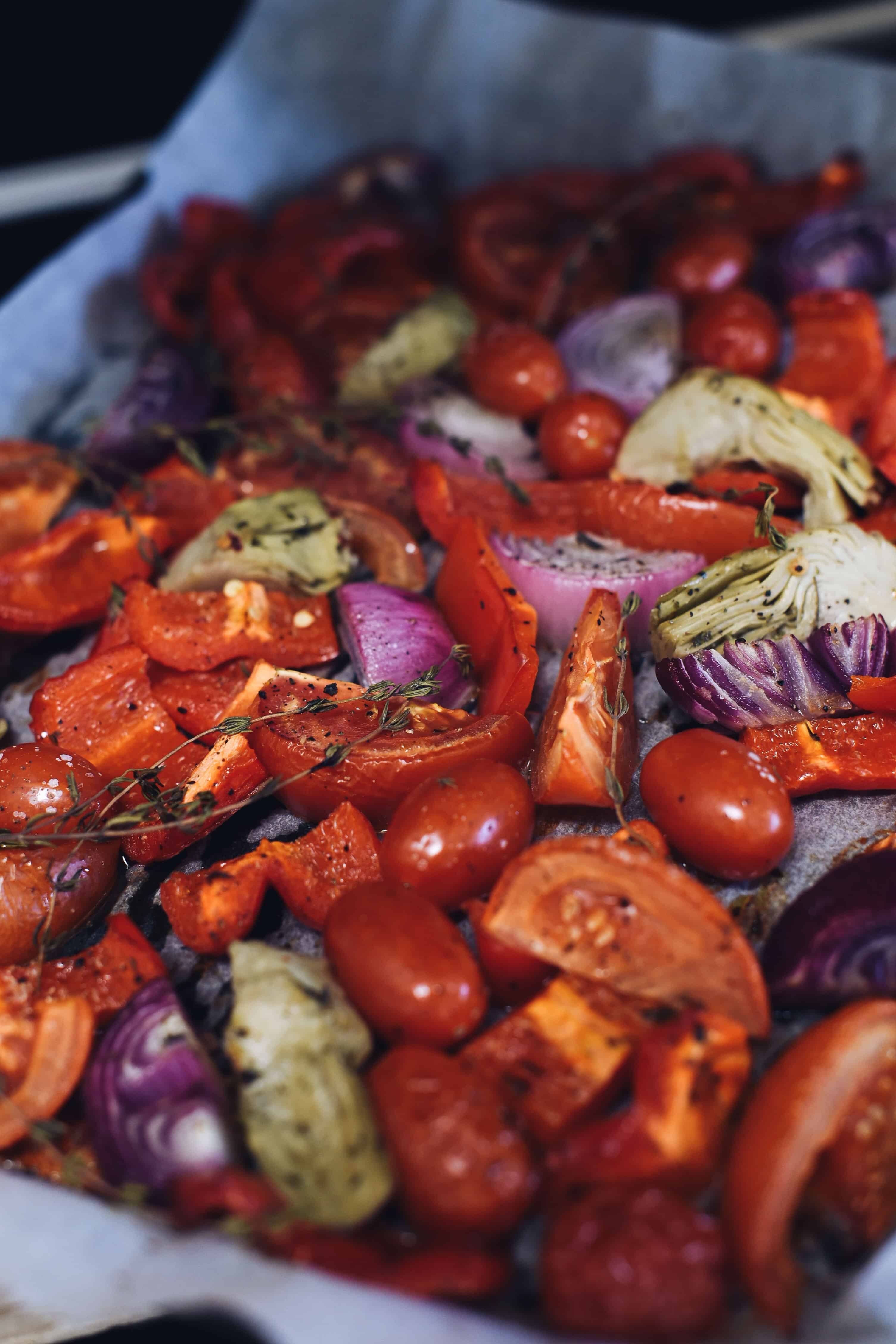 What does it mean to roast vegetables?
Heat can be transferred in a few different ways when cooking. Check out the 4 Elements of Cooking for more information on heat transfer methods.
As we learned in Sauteing Vegetables, sauteing cooks food through conduction whereas roasting cooks food mostly through radiation.
Essentially, an oven radiates and sustains heat by the oven walls. 
The closed oven door seals in the heat and helps maintain a consistent temperature. You may have been scolded before to not open the oven door to check on your food. This advice comes from a good place, as every time you open the oven door hot air escapes and creates an uneven cooking environment within the oven.
As tempting as it may be, roasted food cooks best without any interruption!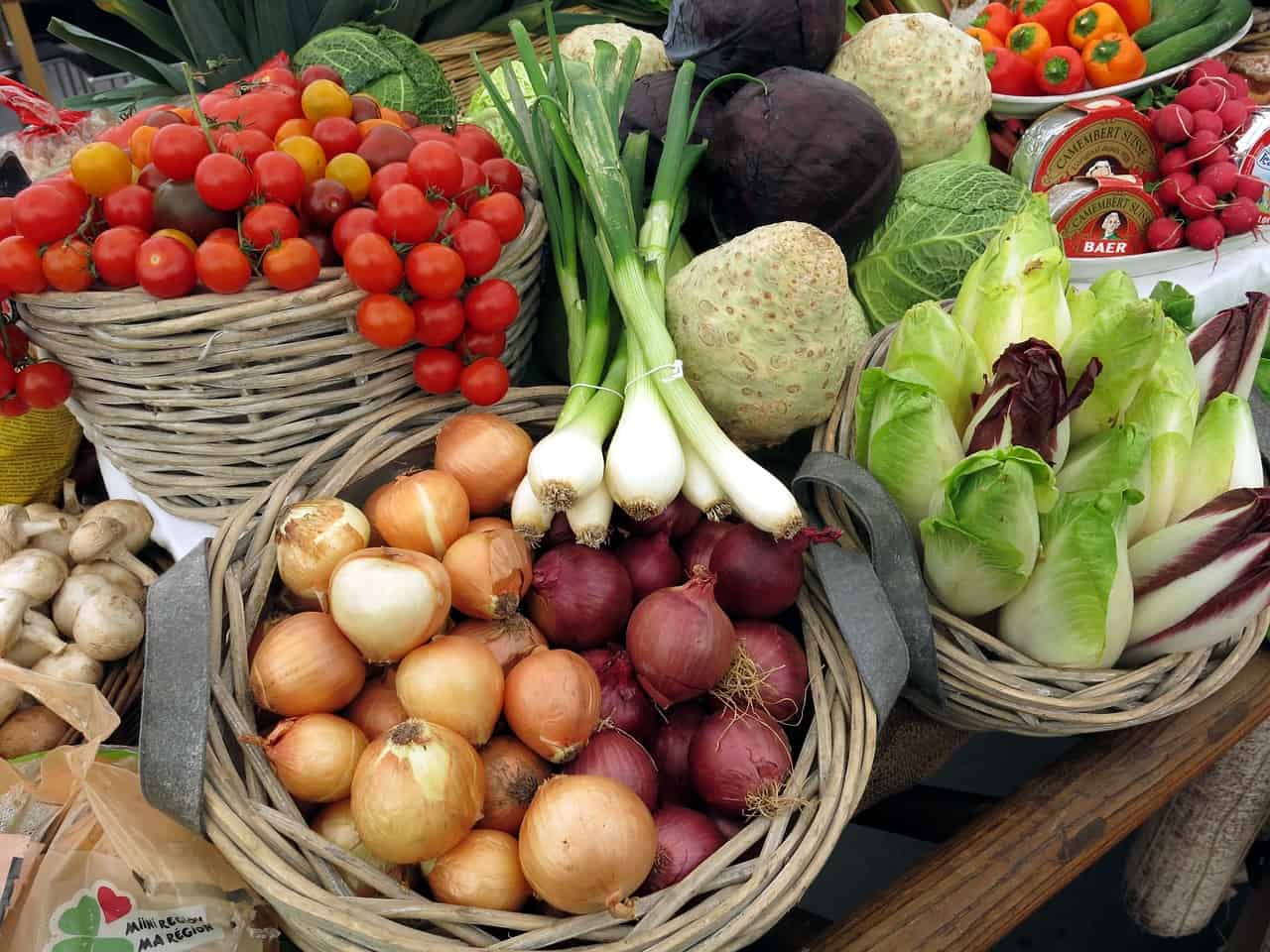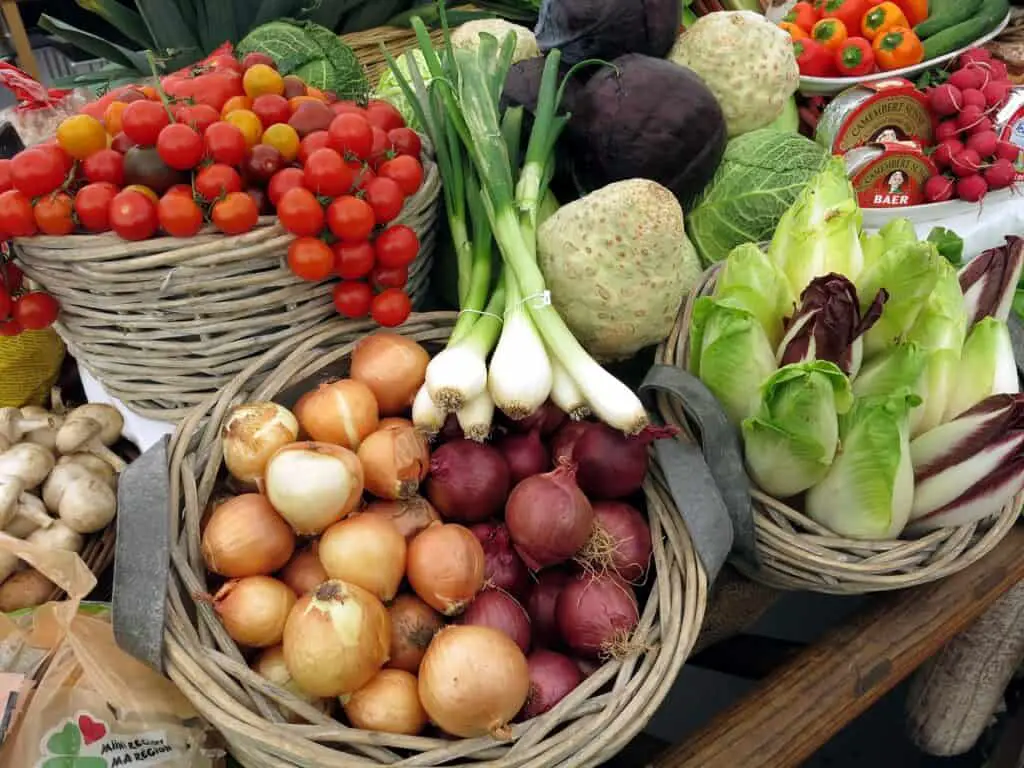 What you need for roasting vegetables
Best Vegetables for roasting?
Honestly, with a little change in the temperature and cooking time, there really isn't a vegetable that can't be roasted.
However, some standouts that you can't go wrong with are dense vegetables like potatoes, carrots, or brussel sprouts. The longer they cook at high temps, the better they taste..
Onions and garlic are other staples (for any type of cooking, really) and can be supplements for whatever veggies you want to use. Aromatics like garlic and root vegetables like onions are packed with flavor and infuse into vegetable mixtures flawlessly.
Bite-sized pieces are preferred for roasted vegetables. Smaller pieces cook much quicker, and for a long process like roasting you want to shave off a few minutes where you can. 
Even sized cuts are essential to perfect roasted vegetables. Pieces that are about the same size will cook similarly and finish at the same time. If you have some pieces that are much larger or smaller than most others, they will be done a lot earlier or later and require more attention on your part.
Just like with sauteing, denser vegetables require more time to roast than thin vegetables (think 30-45 minutes for potatoes compared to 10-20 for zucchini or mushrooms..
Best Pan for Roasting Vegetables?
One of the best things about roasting vegetables is how low-key the whole operation is. You don't need a specific pan with exact measurements or qualities.
All that is required is any baking sheet you have available.
That's all! Nothing fancy.
Depending on the amount of vegetables used, a larger sheet pan may be necessary for proper cooking. The pan should allow for a little bit of space between the vegetables for even cooking.
If your pan is overcrowded, you may need to reduce the amount of vegetables being used or use another pan.
One tip that I've found extremely helpful is grouping the vegetables by cook time. It may look prettier for pictures when the vegetable medley is combined, but it is SO much easier on yourself if you section the vegetables off on the pan. OR you can use multiple small pans! Whatever technique works best for you is what I would recommend you stick with.
The vegetables can be tossed right on the pan, or for even easier cleanup, the pan can be lined with aluminum foil. 
Best Fat for Roasting Vegetables?
My tried and true favorite fat to use when roasting is olive oil.
Fat is necessary when roasting vegetables to develop rich, crispiness (caramelization). For more info on fat's role in cooking, check out the 4 elements of cooking.
Olive oil is flavorful, healthier, and so easy to ensure coverage of all vegetables.
Spritzing vegetables with olive oil helps them reach a brown crispiness that you desire when roasting. Olive oil can really bring out the flavor of the veggies without overpowering their individual tastes.
A butter spray could also work, but is less common than an olive oil spritzer. Be careful to not use TOO much butter spray if using, because it can easily become the dominating flavor.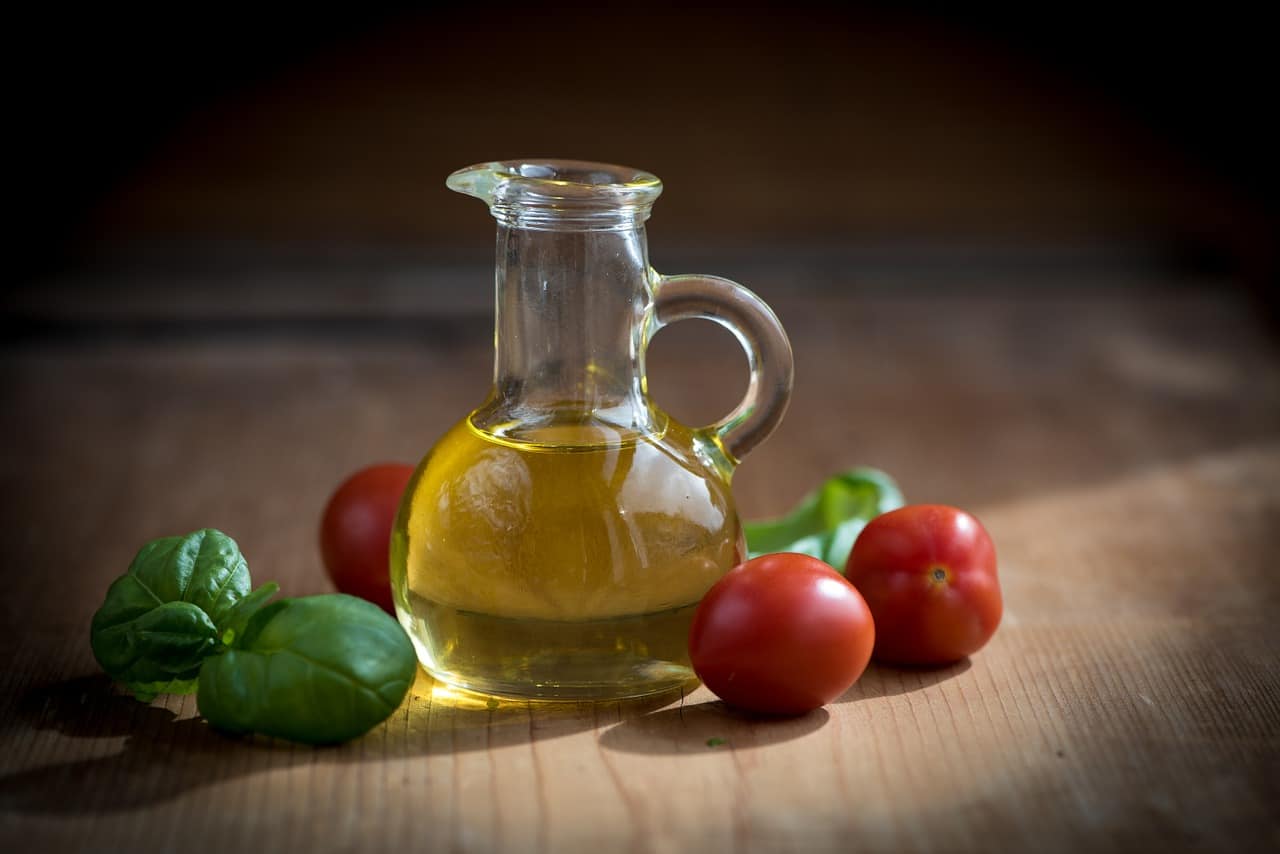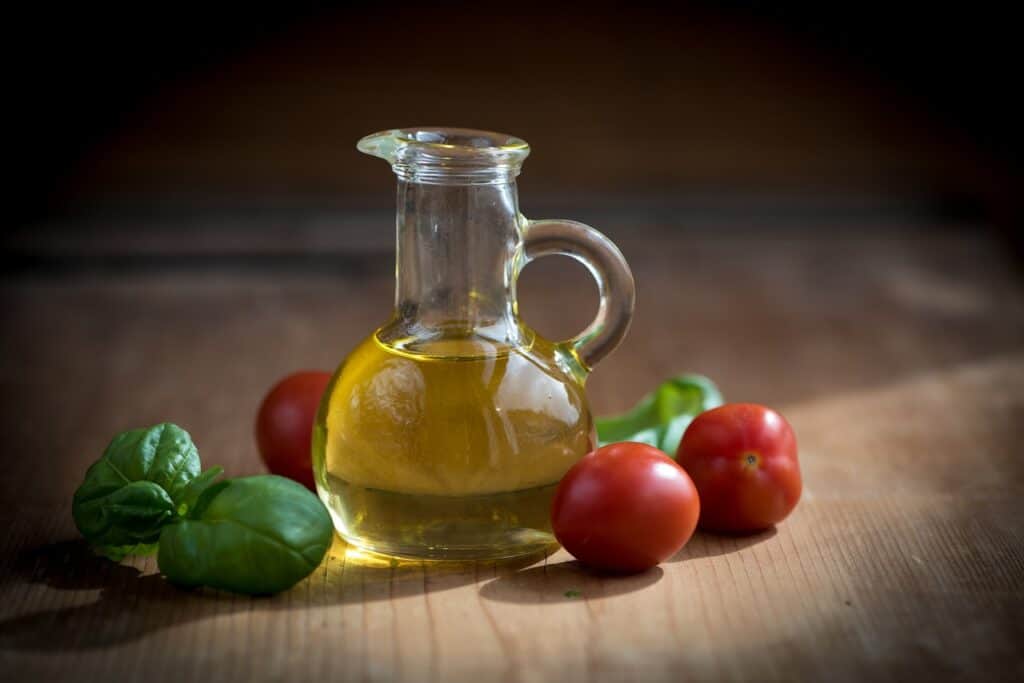 Tips for Perfect Roasted Vegetables every Time
Most vegetables can be roasted by adjusting the length of time they're in the oven.
The best vegetables for roasting are dense, root vegetables (potatoes, carrots, onions) and aromatics (garlic, shallots).
Evenly sized pieces of vegetables are best and cook at around the same time. (More info on knife cuts here)
Allow for space between the vegetables on the pan. Pieces should lay flat in a single layer and to prevent overcrowding on the pan. 
Toss the vegetables in olive oil to prevent sticking to the pan or foil.
Sprinkle with salt and pepper for simple, delicious flavor.
Sort the vegetables by type on the pan, or cook different vegetables on separate small pans.
Preheating the oven to 400 degrees is generally the best temperature for veggie roasting
The hottest part of the oven is towards the back. The front near the door is where hot air can easily escape.
Bake until the veggies are lightly brown or can be easily pierced with a fork.
How to season and serve roasted vegetables
One thing I've learned recently when cooking vegetables is less is more. Olive oil, salt, and peper, is all you need to create a delicious dish.
Sometimes you want an extra kick of flavor though!
Use the combinations below for cuisine specific roasted vegetables. If using a sauce, I would recommend adding that towards the end of cooking to prevent burn. When I'm cooking Japanese vegetables, I wait to add the sauce until the last 10 minutes because soy sauce can burn SO easily.
Italian: add dried basil, oregano, Parmesan cheese; toss in pesto, tomato sauce, or cheese sauce
Japanese: add ginger, sesames, black pepper; toss in teriyaki or soy sauce
Mexican: add cumin, cayenne pepper, oregano; toss in an enchilada sauce or serve on tortillas
Indian: add coriander, turmeric, or curry powder; toss in a curry sauce
Materials Needed
Pin me!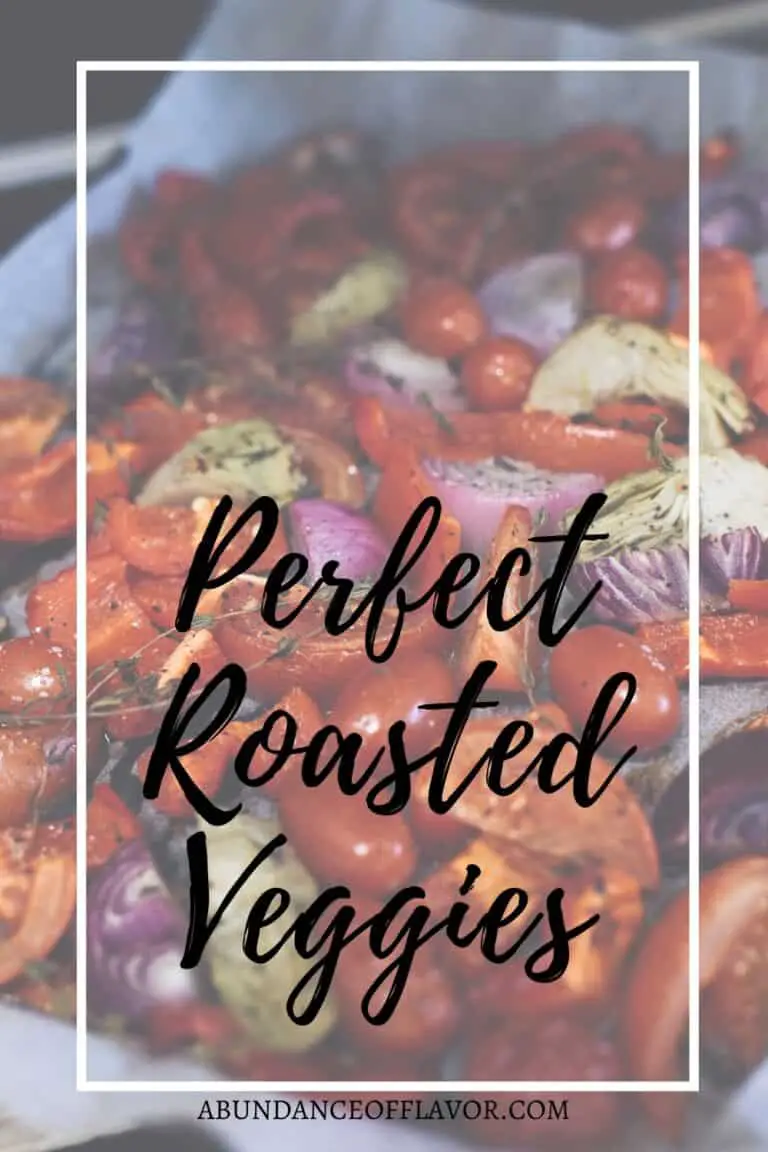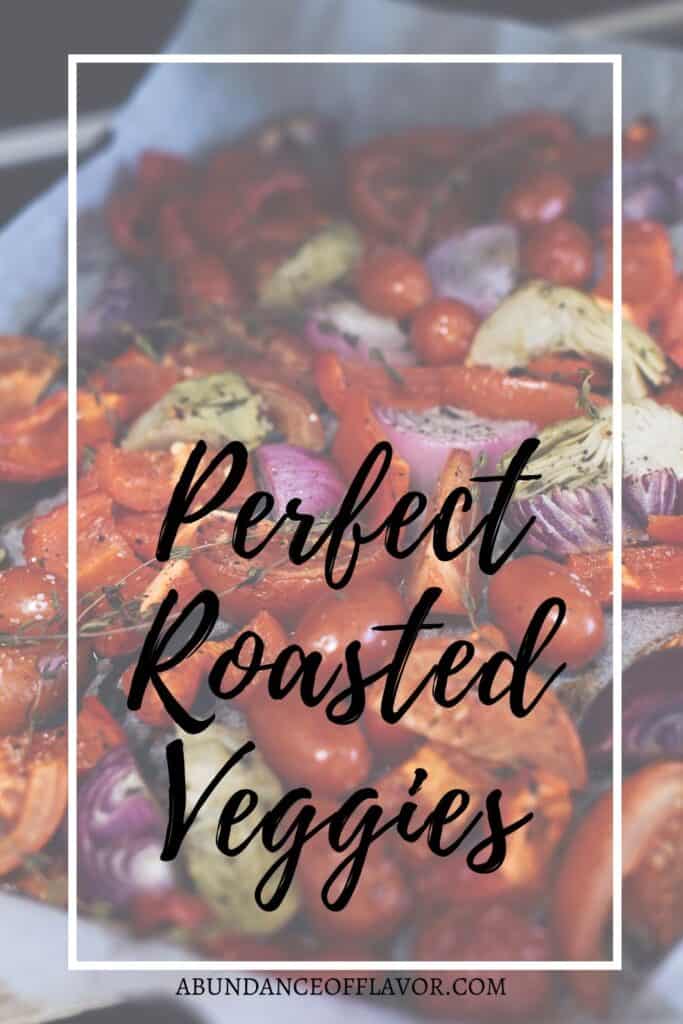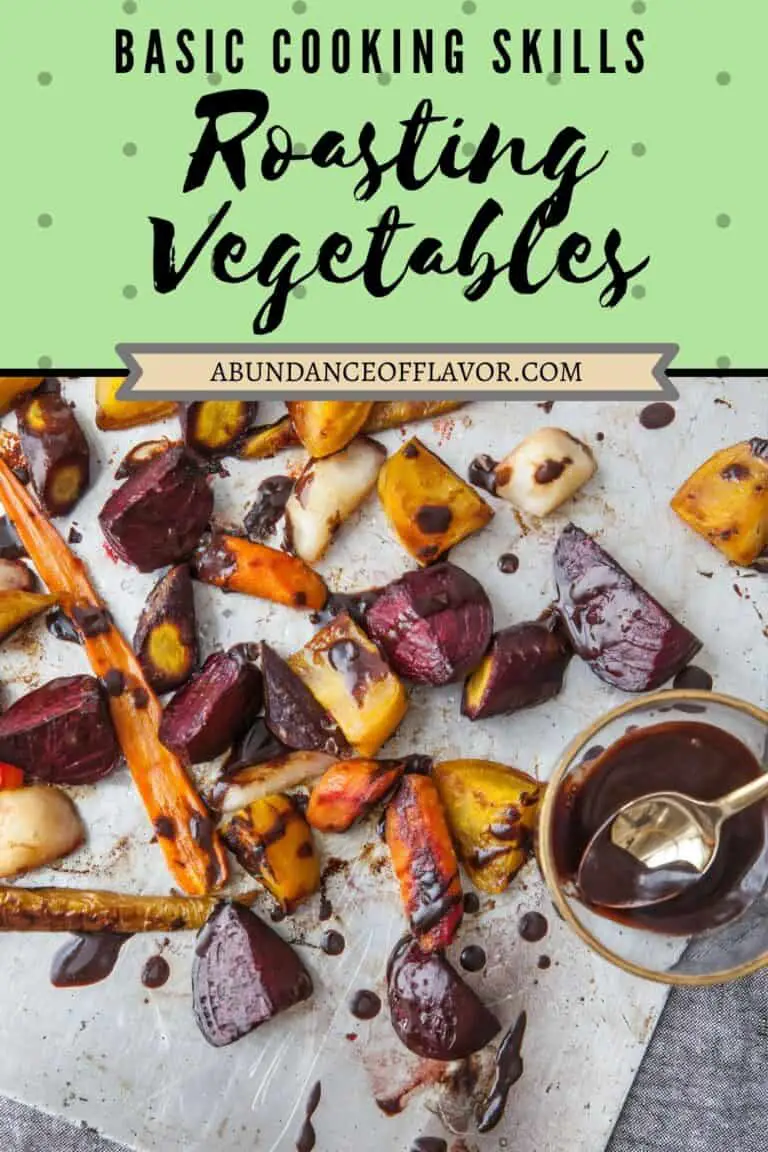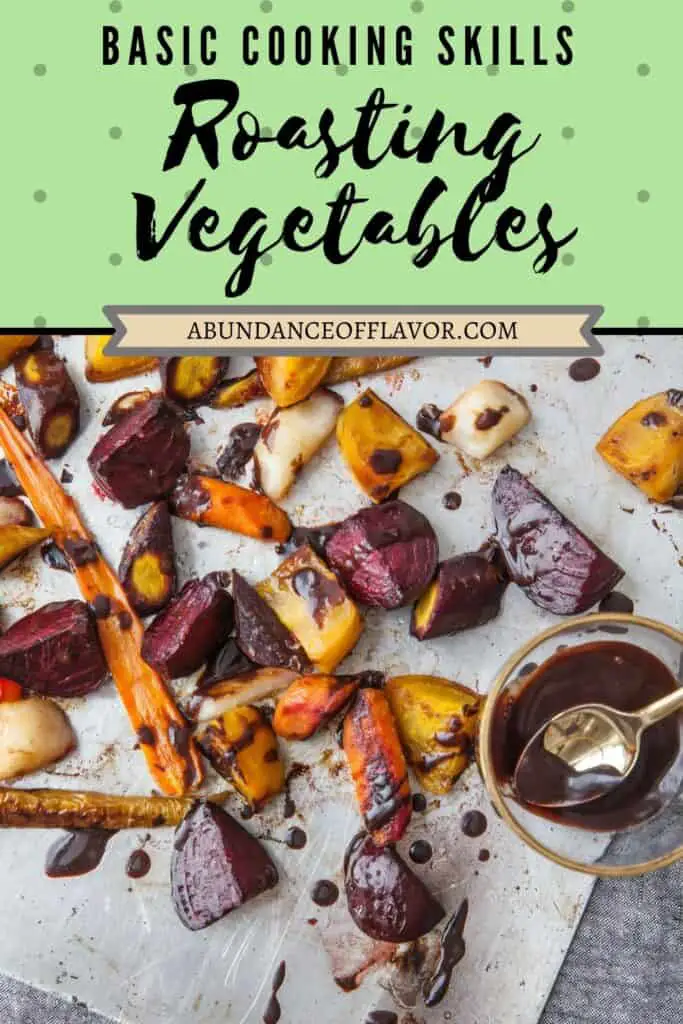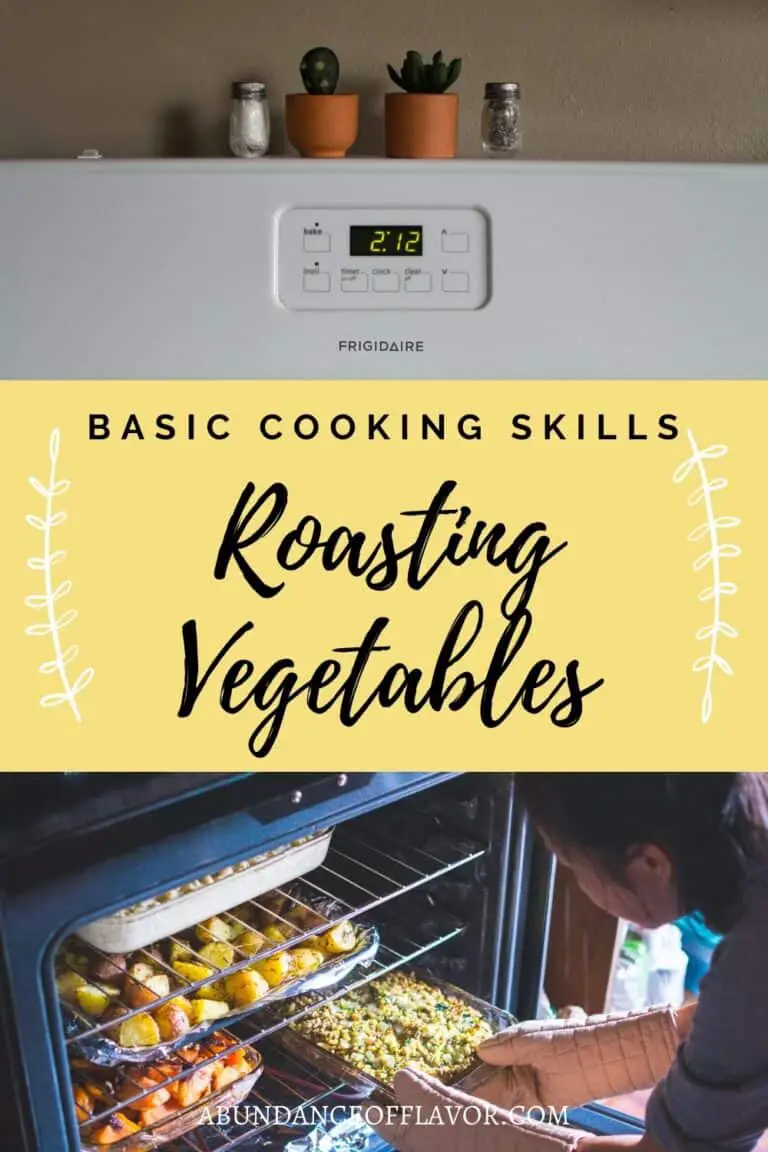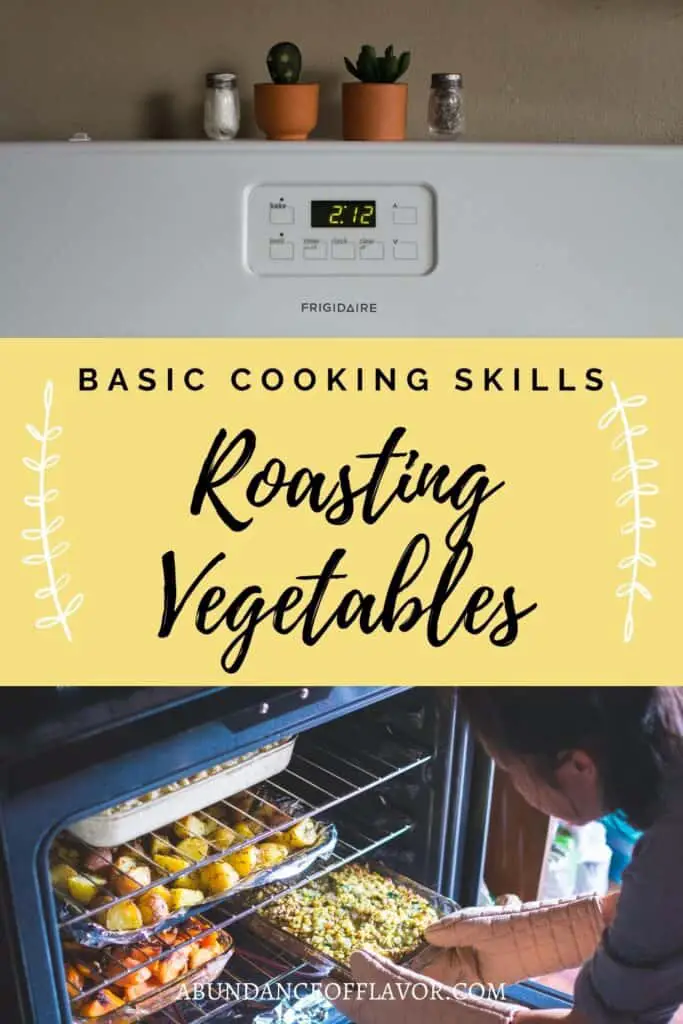 Implement Your New Skill
Now I hope you've learned something new about roasting vegetables! This Thursday I'll be sharing a really tasty side dish recipe that will let you put your roasting skills to test. Be on the lookout!
***Update! Find the roasting recipe here: Balsamic Roasted Brussel Sprouts
Do you have any go-to roasting recipes? You can't go wrong with a sheet pan filled with nutritious veggies that are delicious!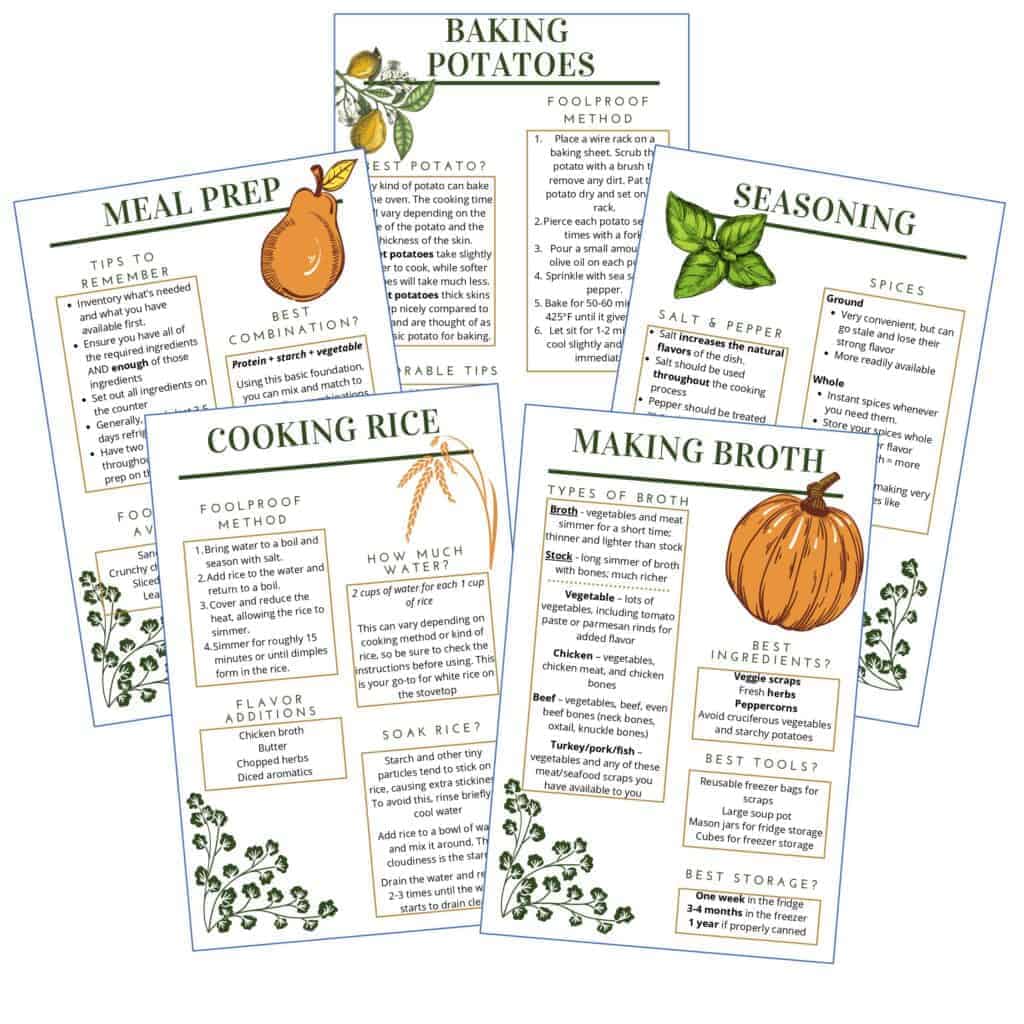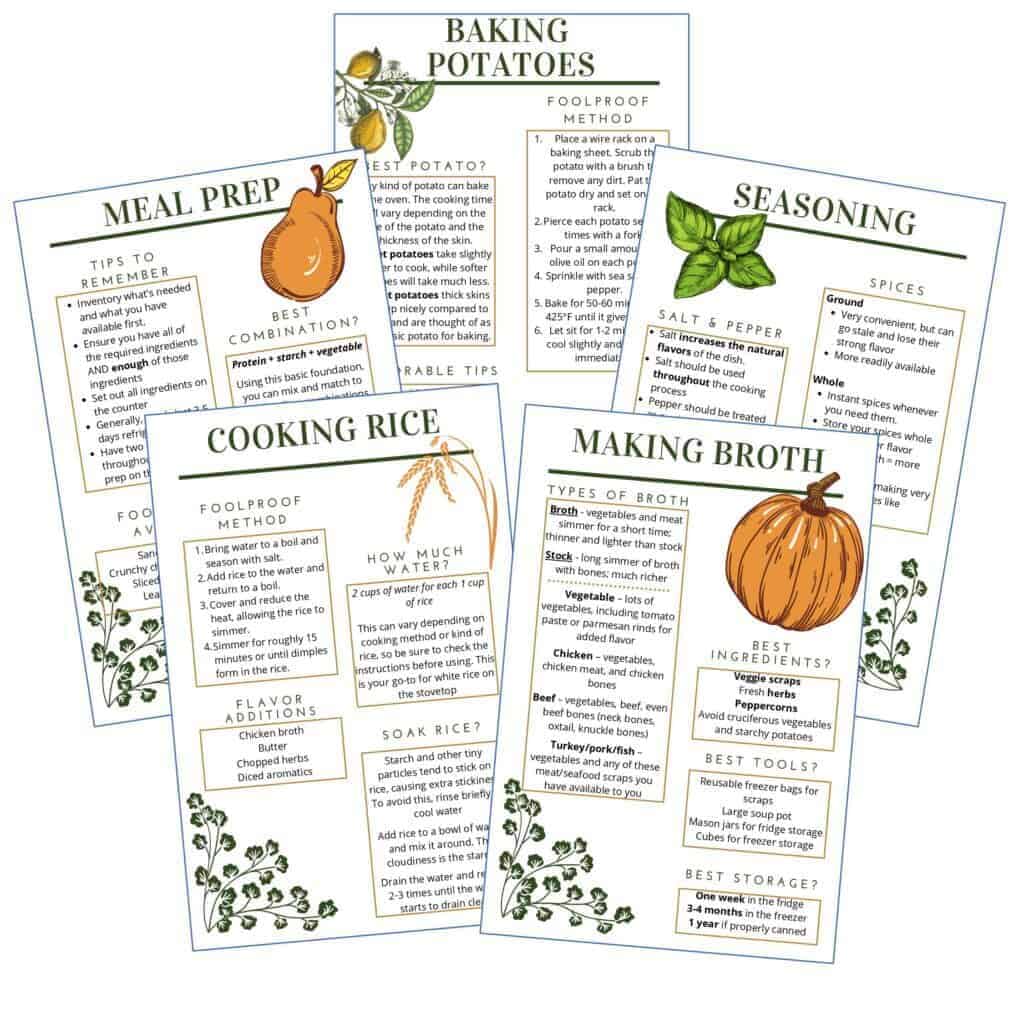 Get your $1 worksheets today!
Related Posts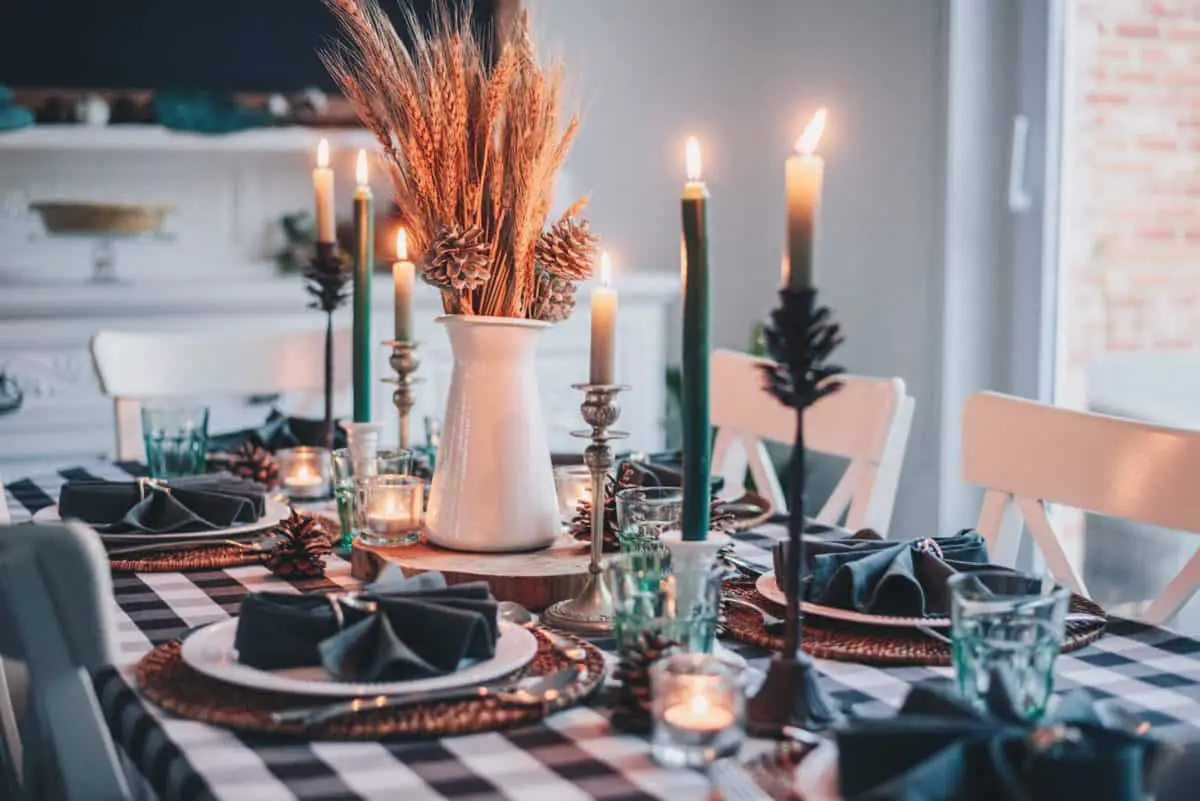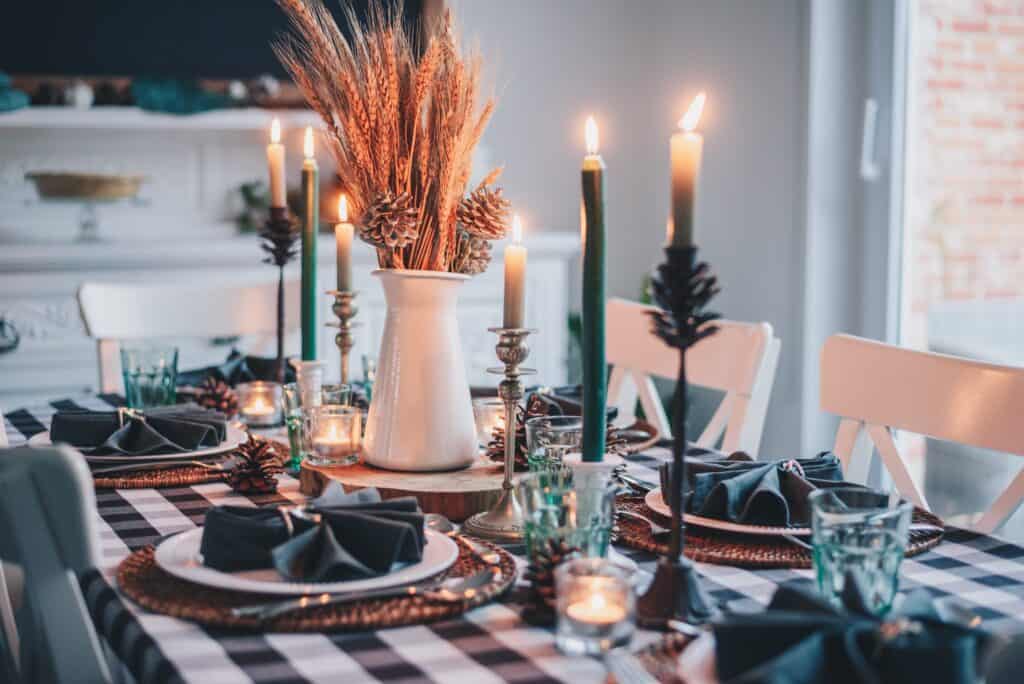 The ultimate kitchen essentials list for fall! Decorate your home this year with some of my affordable fall-favorites on Amazon.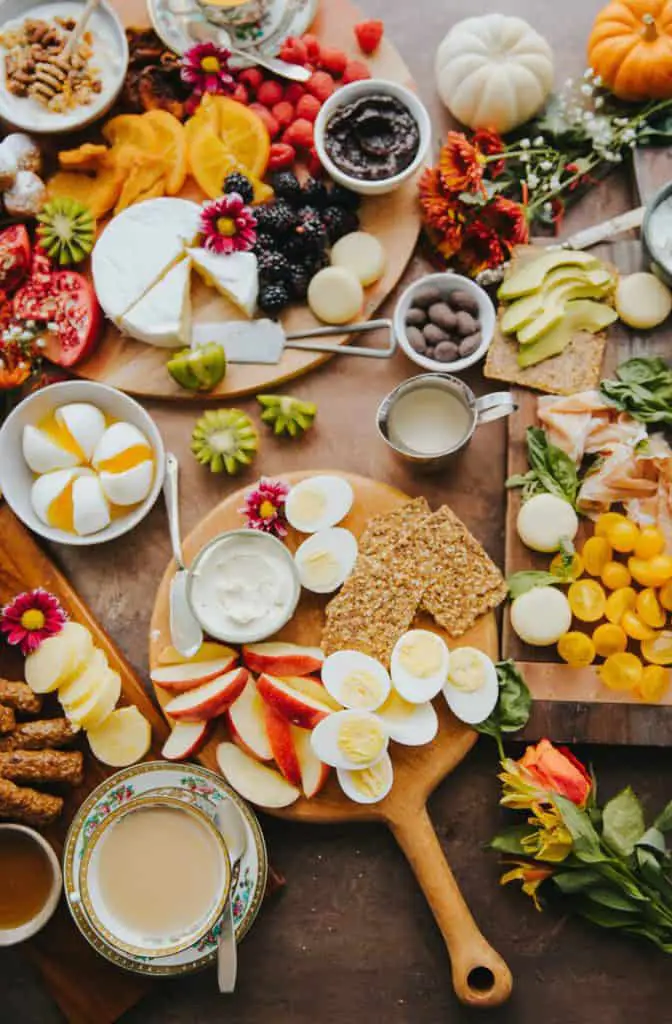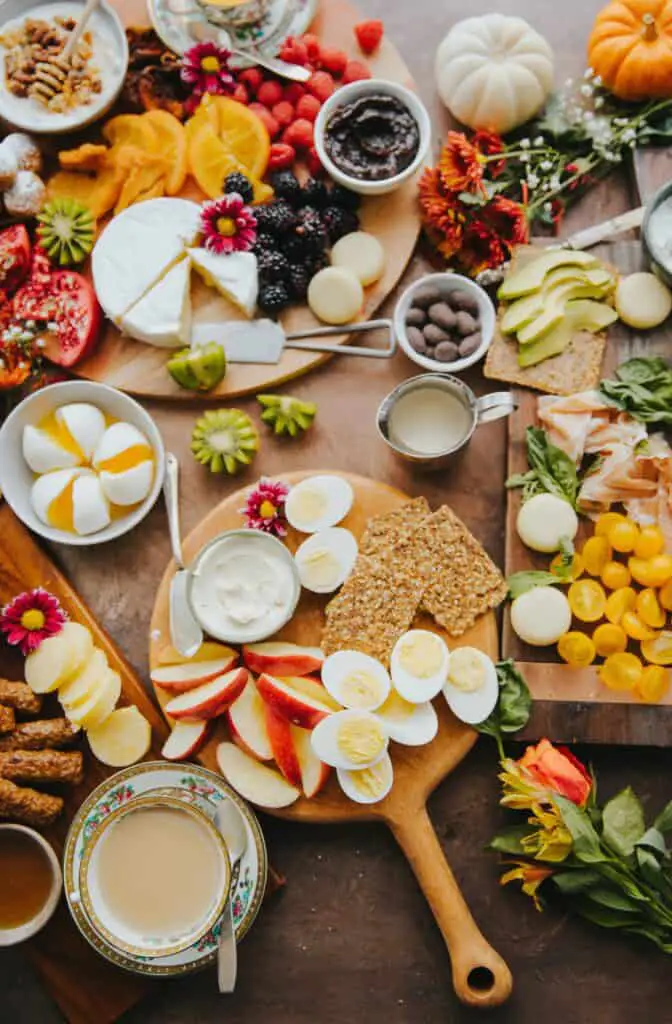 My Fun and Fruity Dinner Party Menu guarantees to impress. Fresh fruit in each dish to adds a lightness that is unparalleled.