Easy one dish dinners can make mealtimes simple and stress-free.. Cooking at the end of a long workday is the last thing I want to do. These recipes are quick to prep, hands-off, and require little cleanup afterwards. You don't have to sacrifice flavor for swiftness, so let's uncover how to ease your cooking frustrations with these tasty one dish meals.
This post is part of our Basic Cooking Skills series. Each week we will be doing a deep-dive into one basic cooking skill and a brand new recipe to accompany it to practice that newfound skill. Check back throughout the series for updates and new posts.
---
Please note this post contains affiliate links, which means I receive a small commission, at no extra cost to you, if you make a purchase using the links. Please see my disclosure for more details.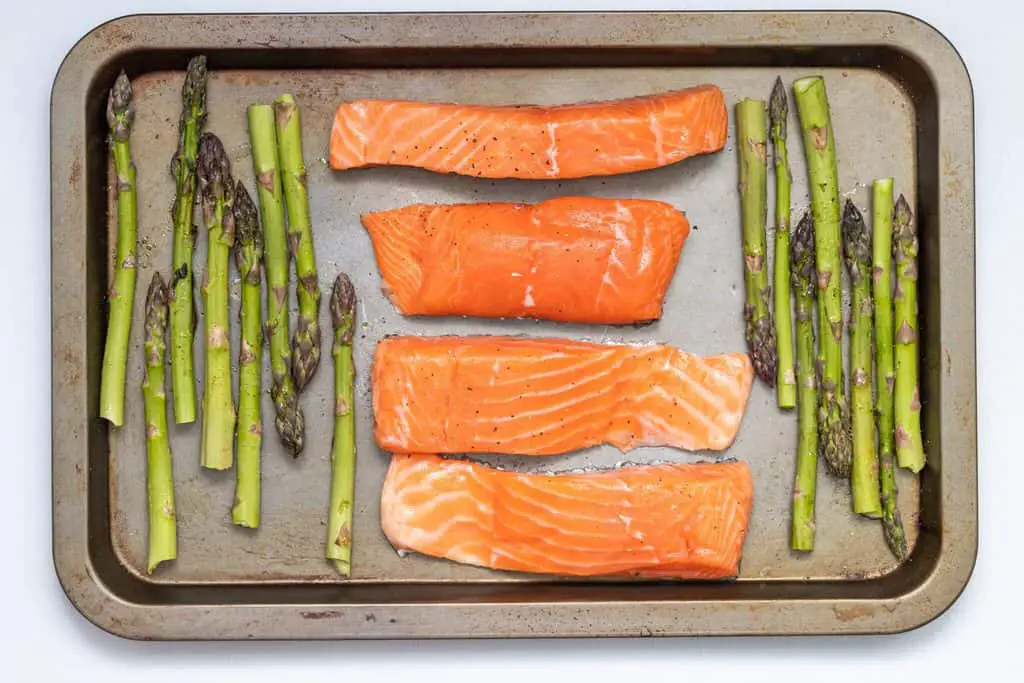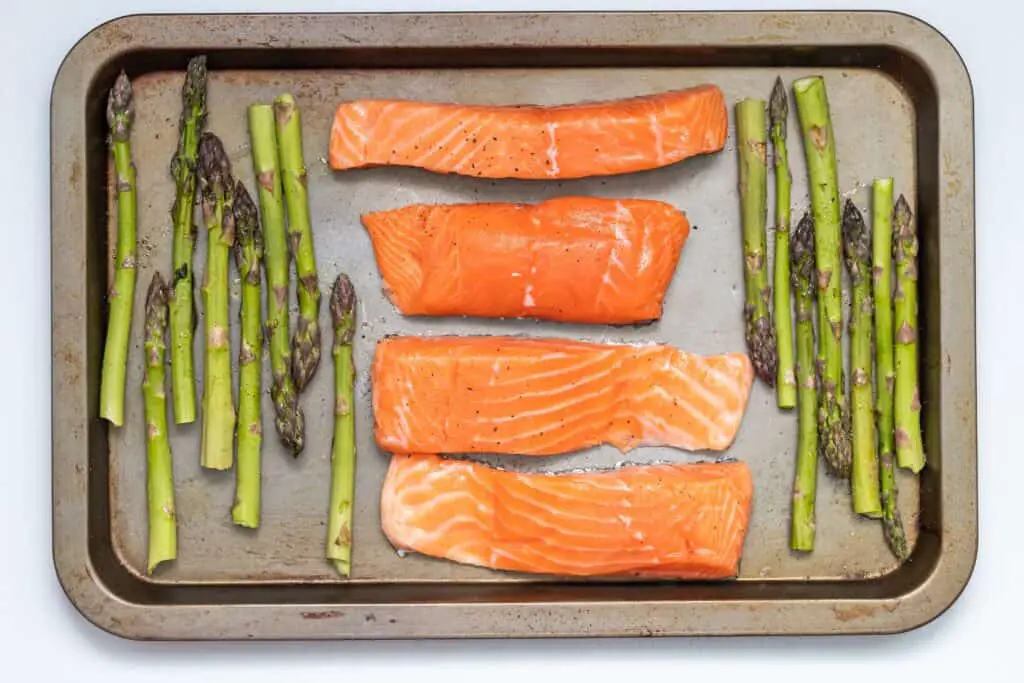 Less Time Cooking = More Time Eating
An essential skill to learn is the brilliance of one-pot and sheet pan meals. You'll thank me when it's dinnertime and you're starting to get a little hangry 😉
Sheet pan meals, like chicken fajitas or tropical shrimp tacos, can be filled with healthy roasted vegetables and insane flavor that will have you question why you never tried them before! They are 100% customizable and can use up any produce you have leftover in the fridge.
One pot dishes, like Italian sausage and peppers or buffalo chicken enchilada dip, create amazing tastes from sauteing vegetables in the meat's juices and gristle, ending up in loads of flavor that permeates through the entire pan.
Time-saving meals will quickly work their way into your routine, allowing you to craft delicious meals in no time. Find some inspiration on Pinterest or NYT Cooking, and follow the guide below to craft your own!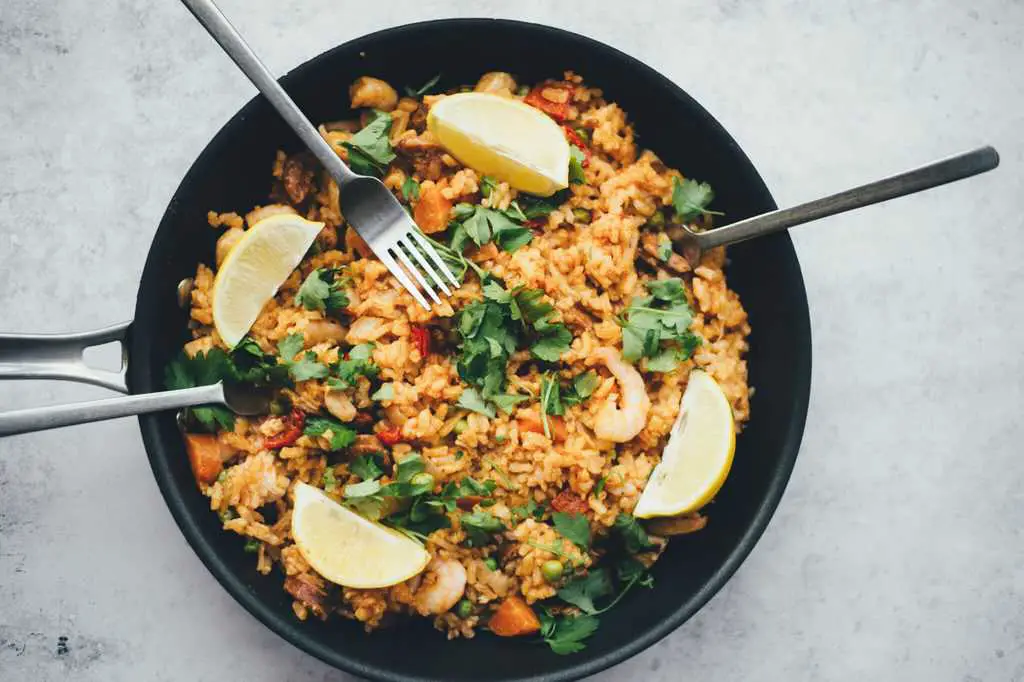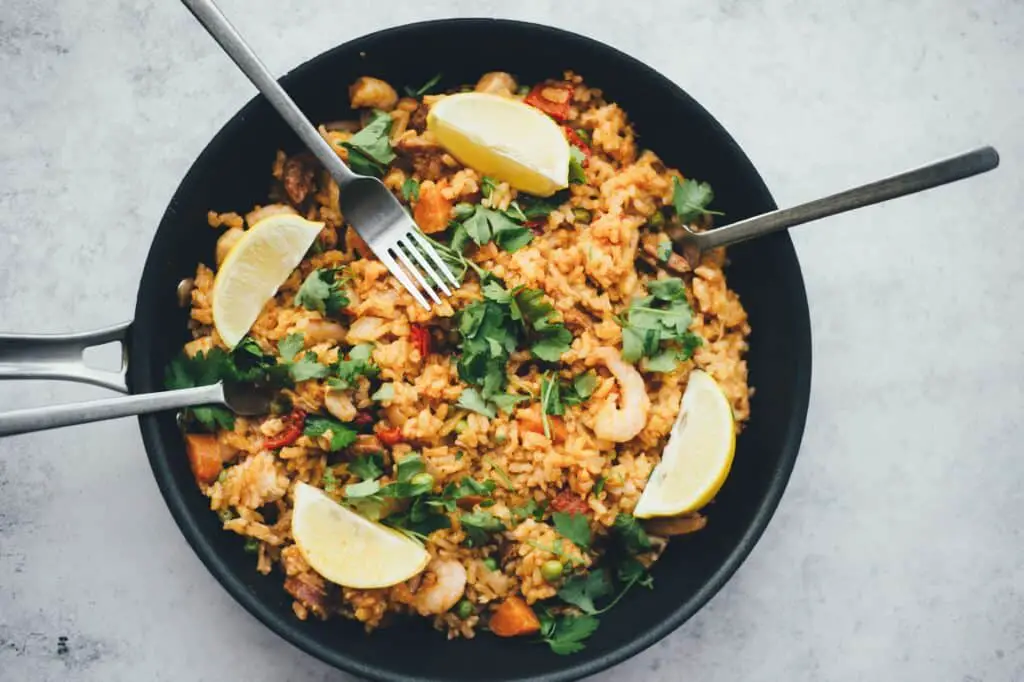 how to: make easy one dish dinners
The two most popular kinds of recipes that require one dish are classified as sheet-pan or one-pot. But really how different are they? And how are they similar? Let's find out!
Sheet Pan Recipes
Sheet pan recipes are amazing because all of the food can roast together in the oven with the flavors mixing in together. Roasting meat and vegetables is a timeless cooking method that really brings out the juices of the food while crisping the edges to a picture-perfect brown.
Use whole meat cutlets for a juicier end product (chicken breasts, pork chops, etc.), chop the vegetables into evenly sized pieces, and cube potatoes for a starch. Stay away from rice or pasta on the sheet pan — they require cooking submerged in liquids and will not play nicely in the oven, so stick to potatoes
Sheet pan recipes are even more hands off than one-pot meals in that you can put them in the oven and not check on them until they're almost done. No pan to attend to, no spills on the stovetop, easy-peasy!
With only one sheet pan used, cleanup is a breeze! Use aluminum foil to line the pan for even easier cleaner. It honestly couldn't be easier!
One Pot Recipes
The beauty of one-pot meals is the ease of the recipe and the blending of various flavors. Incredible sauces can be made
There may be lots of prep to chop veggies and meat, but the payoff is worth it as you just throw in the ingredients and let it cook! 
With a little attention, you can have a delicious home-cooked meal in minutes. 
Spend more time around the table and less time washing dishes.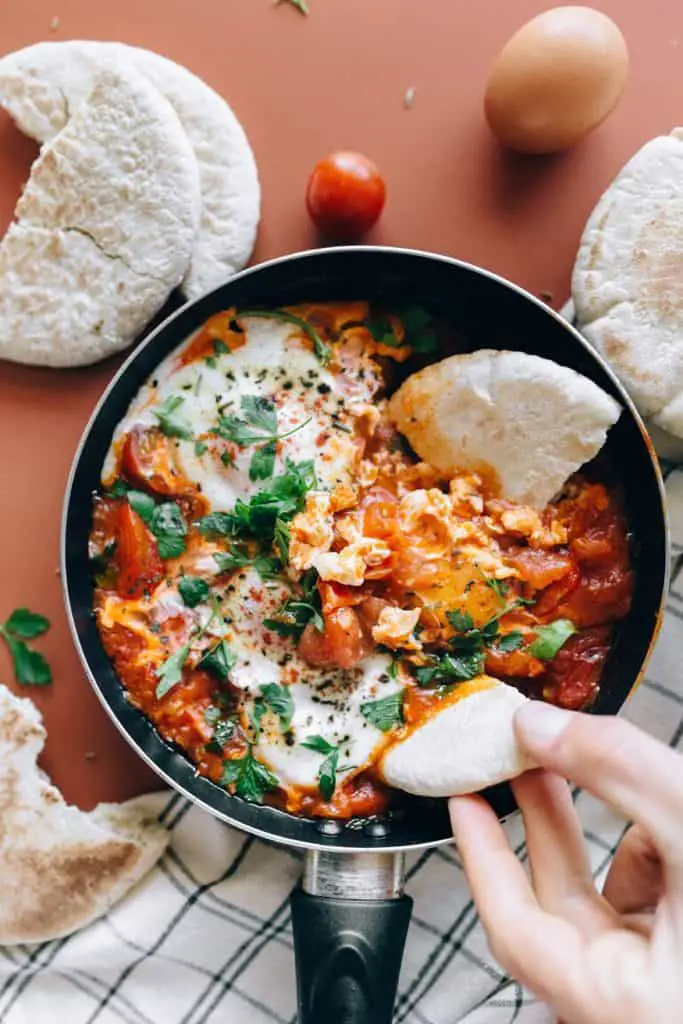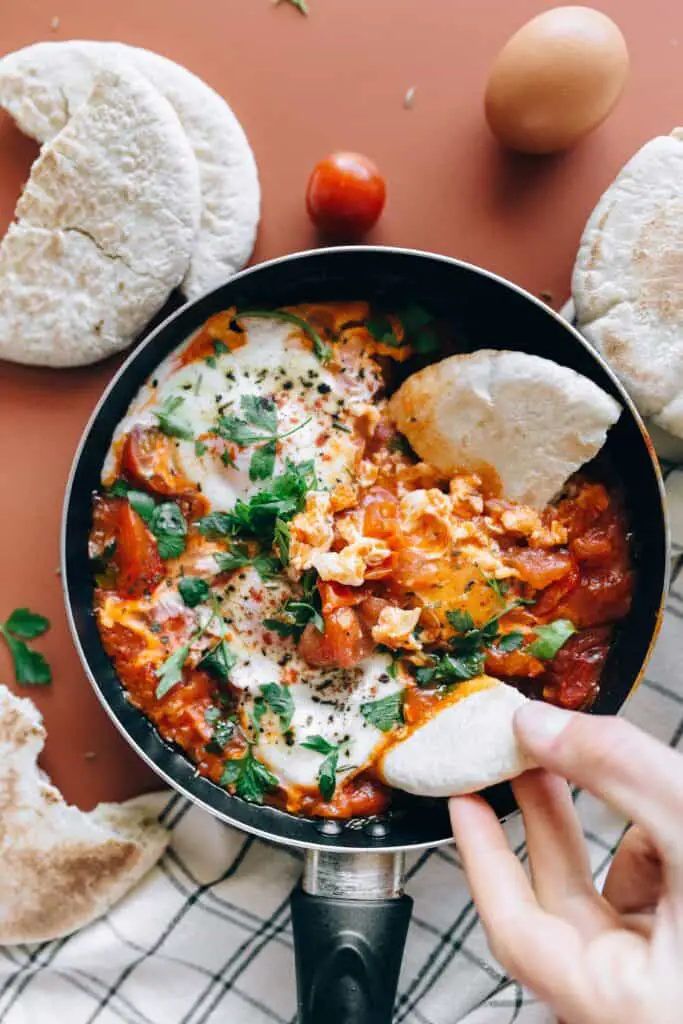 Guide to Saving time with easy one dish dinners
Choosing the Right Protein
Sheet Pan
Large cuts of meat benefit from much longer cooking times. Whole chicken breasts, tenderloins, and other larger pieces of meat are best when oven-roasted. Chop up into smaller pieces for quicker cooking.
One Pot
Leaner cuts of meat, such as chicken breast, pork chops, ground meat, and seafood saute best. They require less time and grow more tender from cooking in a pan. They cook rather quickly, and most meats can be used when cubed into smaller pieces.
Choosing the Right Vegetables
Sheet Pan
Aromatics like garlic and onions are packed with flavor and infuse into sheet pan meals flawlessly. Most vegetables can be roasted, as long as they're evenly cut and in smaller, bite-sized pieces. If you have some pieces that are much larger or smaller than most others, they will be done a lot earlier or later and require more attention on your part.
One Pot
Generally, sauteing vegetables in a one-pot meal can be completed in under 15 minutes. Use what you like and think about what will pair well with your protein or rice/noodles of choice.
Leaner vegetables are the most suitable for sauteing in short amounts of time. But by slightly adjusting the amount of cook time, there isn't a veggie out there that can't be made delicious tossed in a little bit of fat in a hot pan.
Choosing the Right Starch
Sheet Pan
Dense potatoes are about the only starch that's best in a sheet pan meal. The longer they cook the better they taste, and they can get a beautiful crisp at high temperatures! Even-sized, smaller pieces cook the best in the oven and require much less of your time.
One Pot
Arguably the trickiest part of one-pot meals is incorporating the starch in without issue. Rice and pasta can be added to create an endless variety of dishes, but do require liquid to cook in. Use broth, water, or a simple pan sauce to finish off the starch.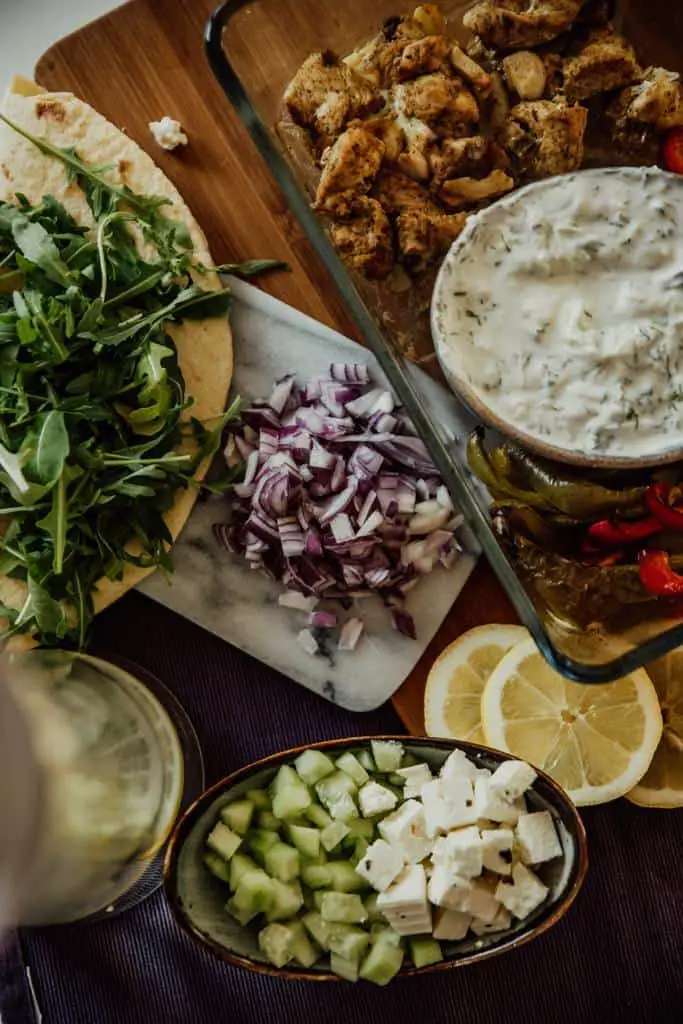 Materials Needed for One Dish Dinners
Sheet Pan Meals
One Pot Meals
Pin me!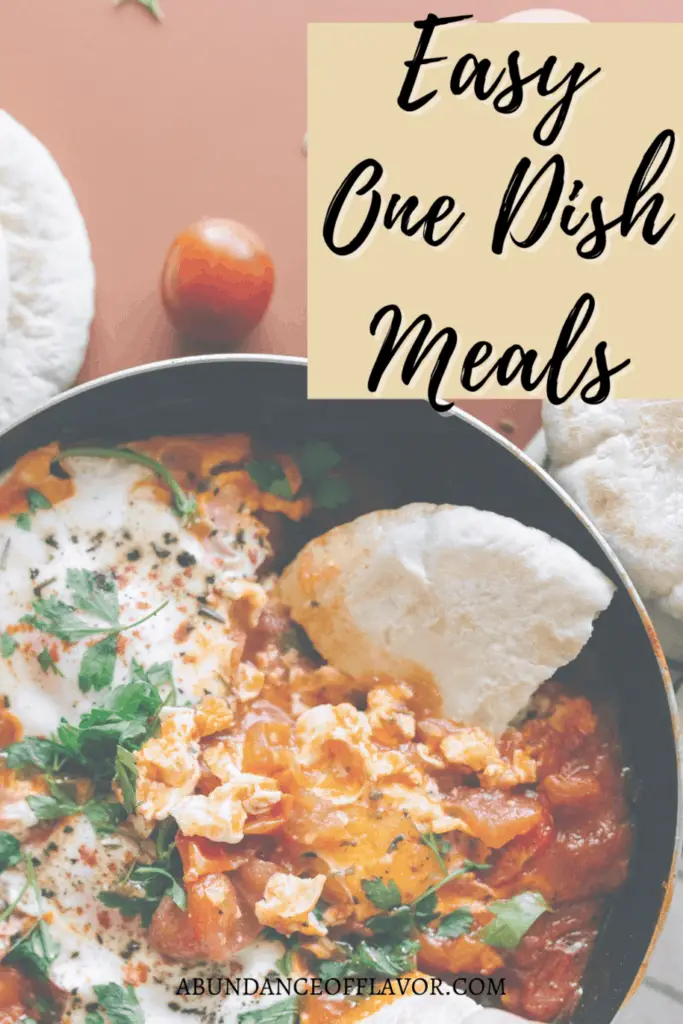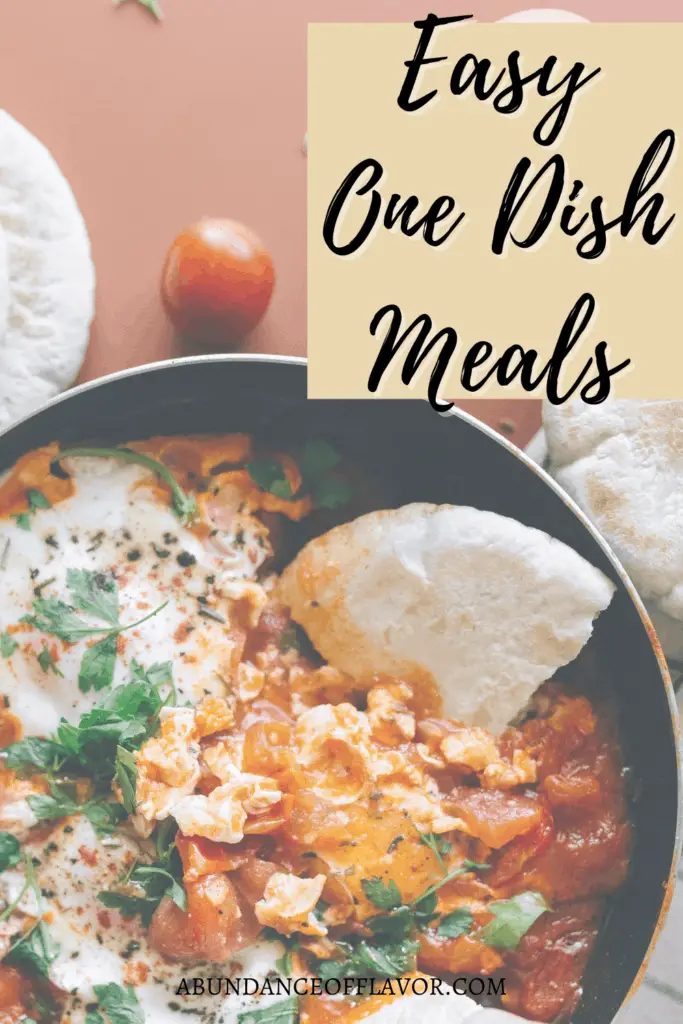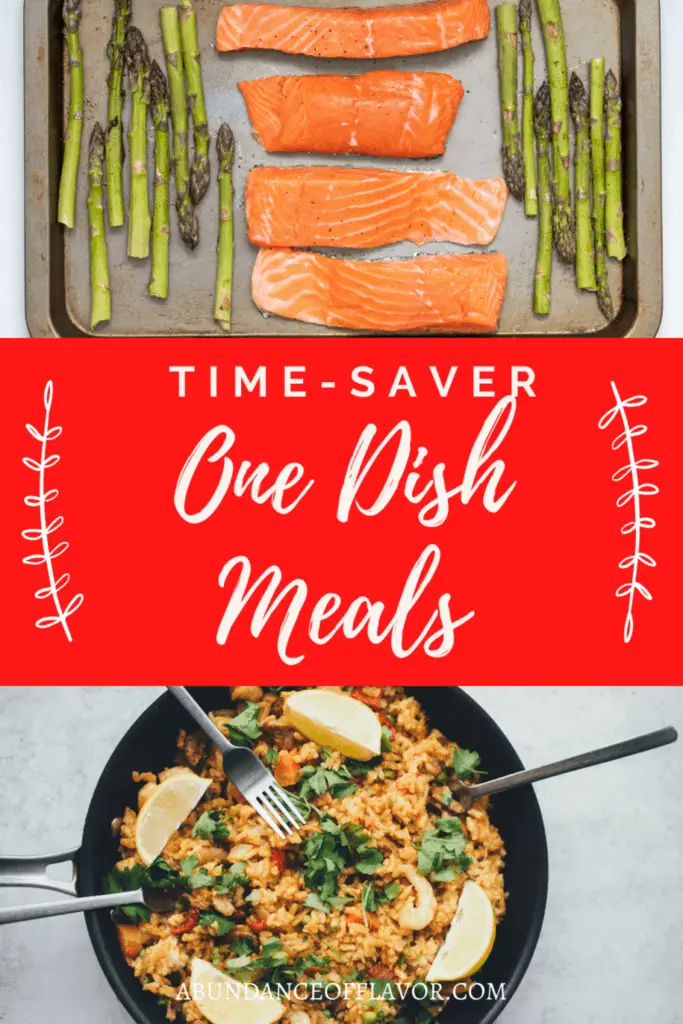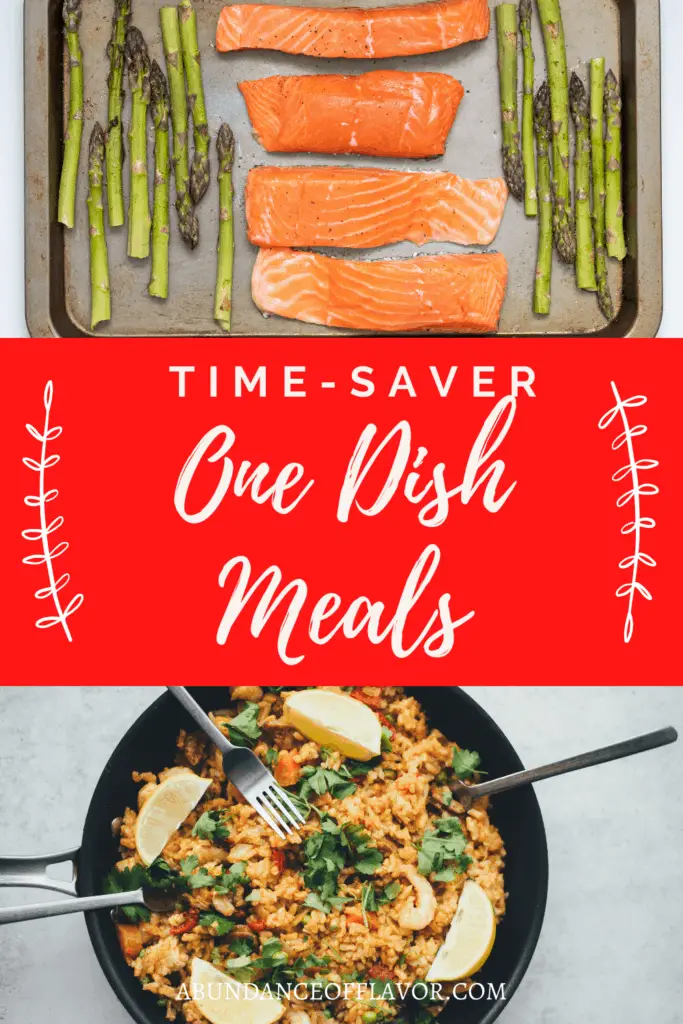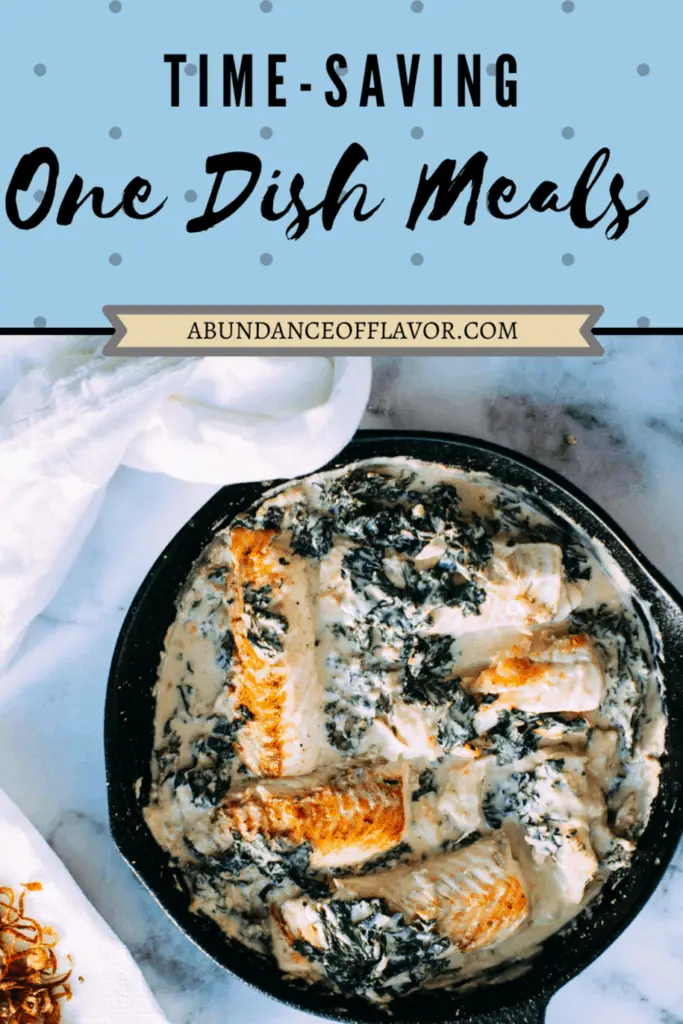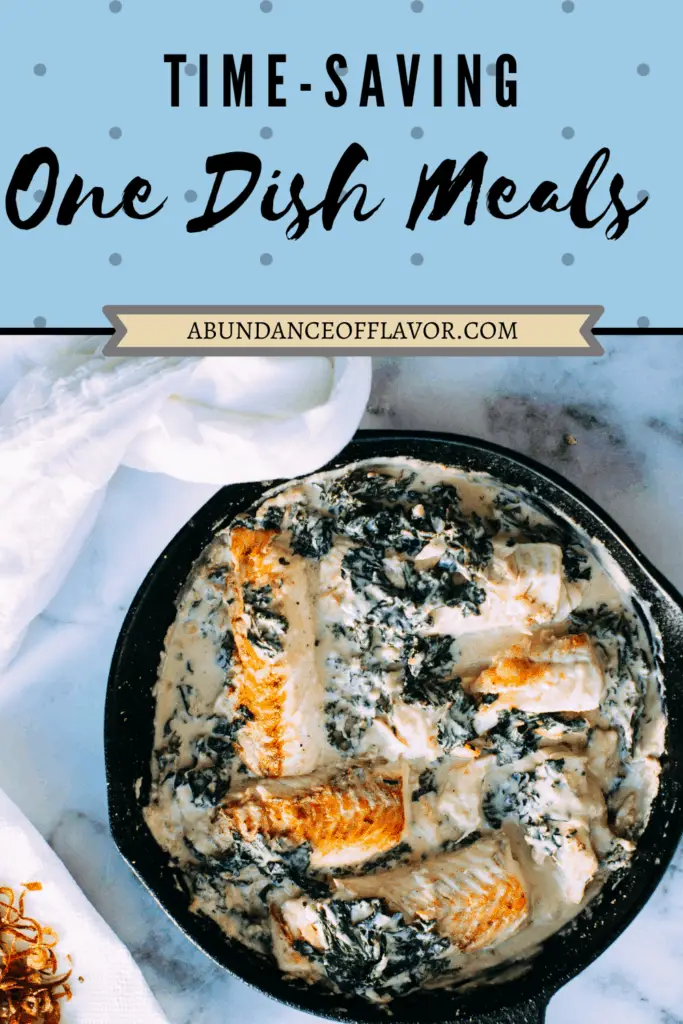 Implement Your New Skill
Coming up next Thursday is one of my favorite new recipes that will allow you to try out your new knowledge. Check back soon!
Do you have any sheet-pan or one-pot meals already in the dinner rotation? Share your favorites below!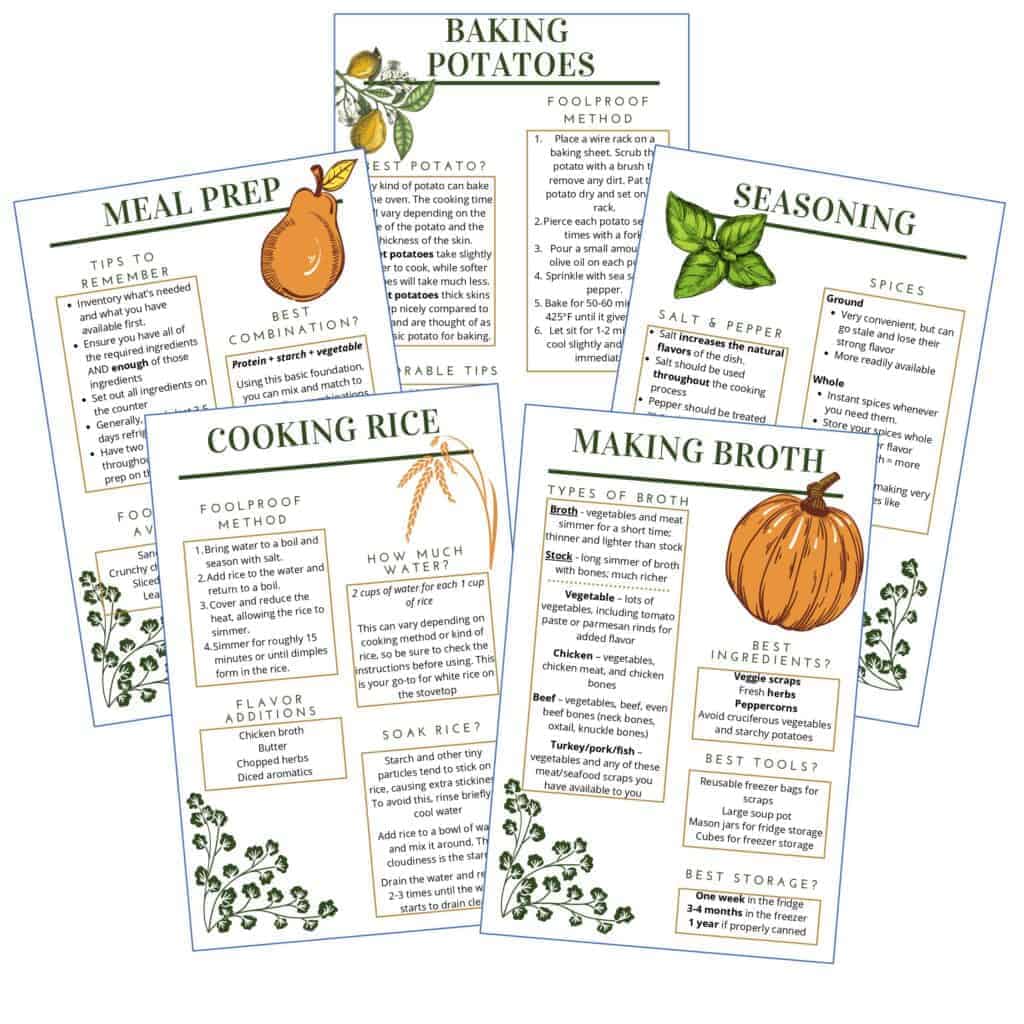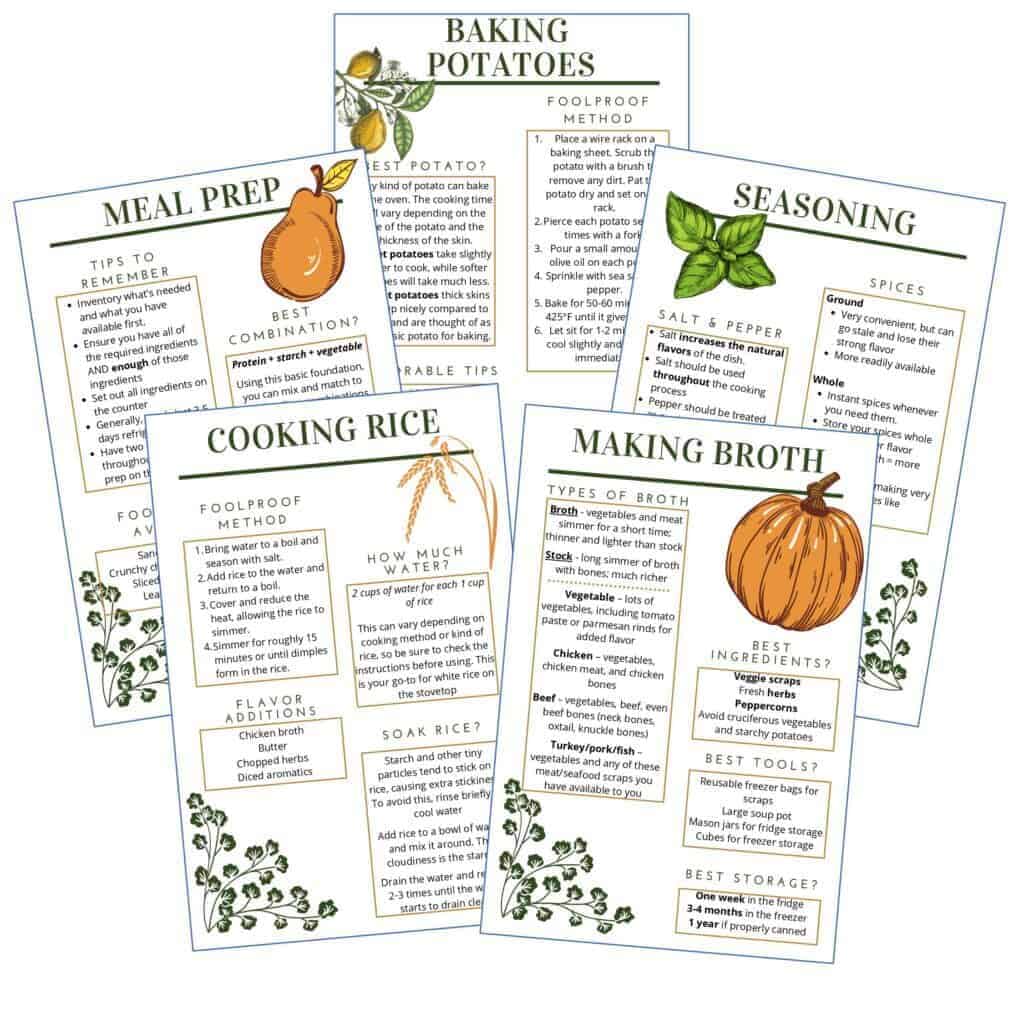 Get your $1 worksheets today!
Related Posts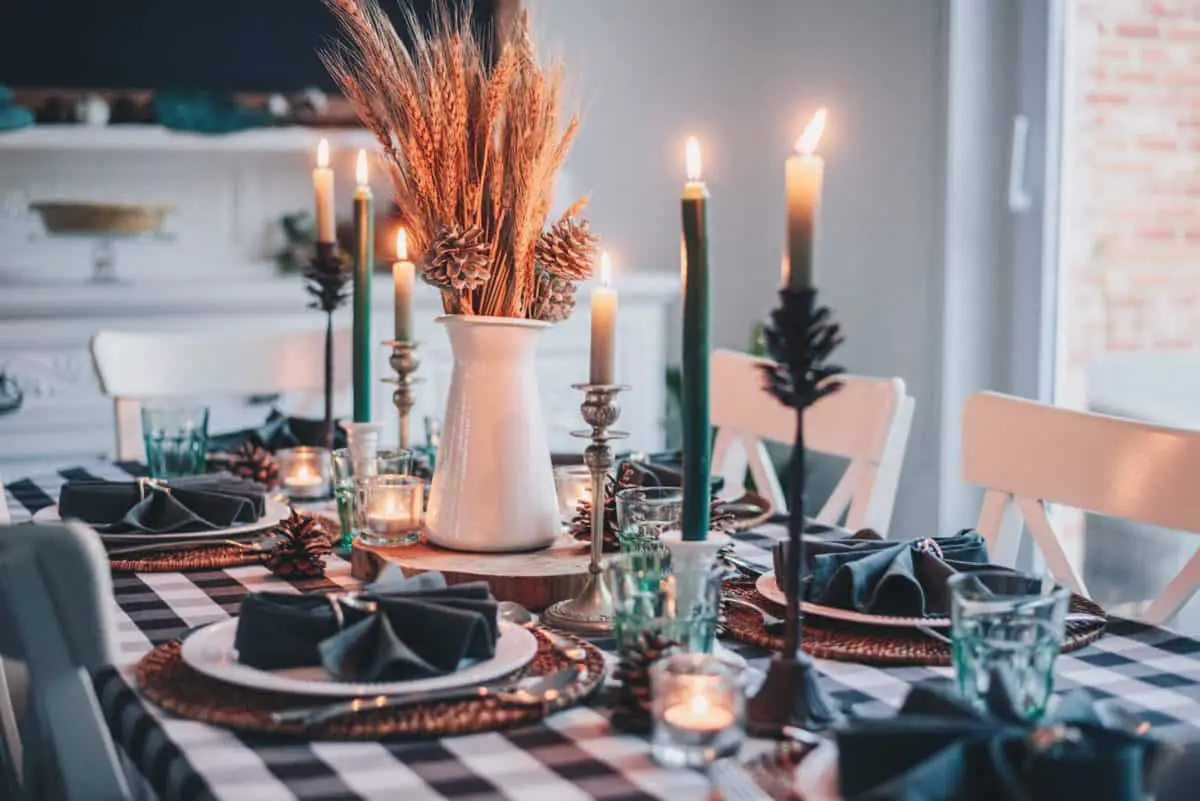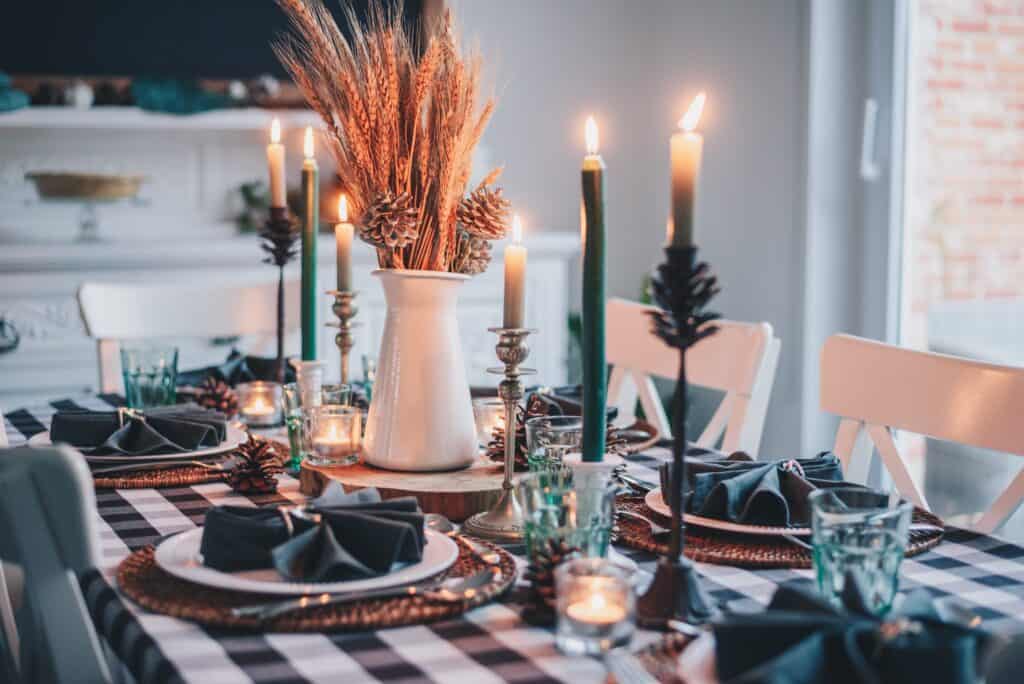 The ultimate kitchen essentials list for fall! Decorate your home this year with some of my affordable fall-favorites on Amazon.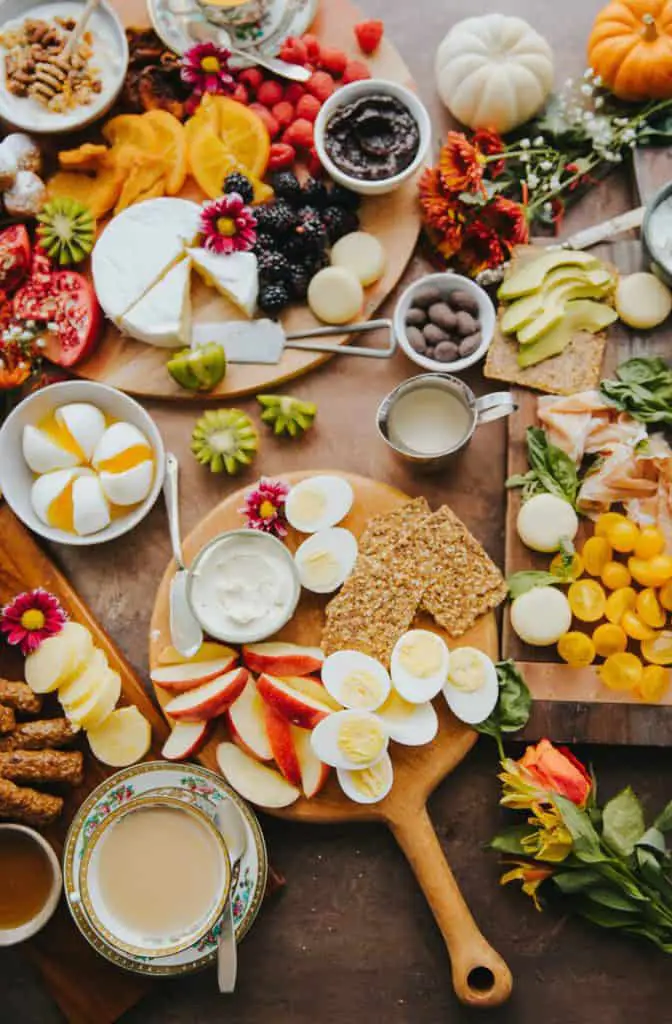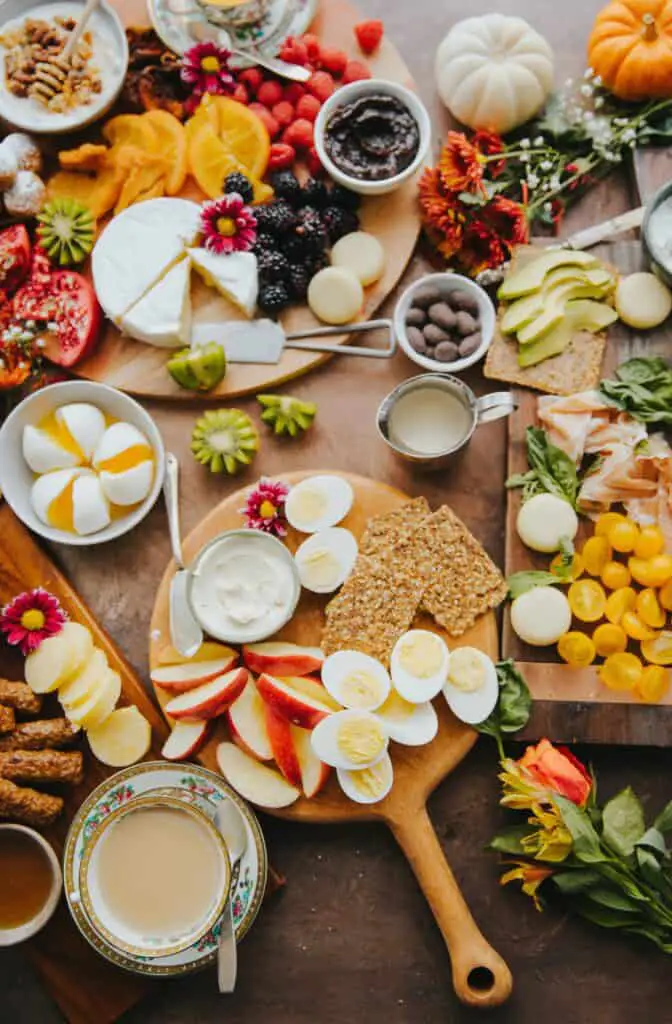 My Fun and Fruity Dinner Party Menu guarantees to impress. Fresh fruit in each dish to adds a lightness that is unparalleled.