Butterscotch Gingerbread Cookies are everything that gingerbread should be! Ditch the rock hard and brittle gingerbread for these soft and chewy cookies that will literally melt in your mouth. The butterscotch chips add the perfect hint of sweetness to make these cookies a new Christmas favorite!
---
Please note this post contains affiliate links, which means I receive a small commission, at no extra cost to you, if you make a purchase using the links. Please see my disclosure for more details.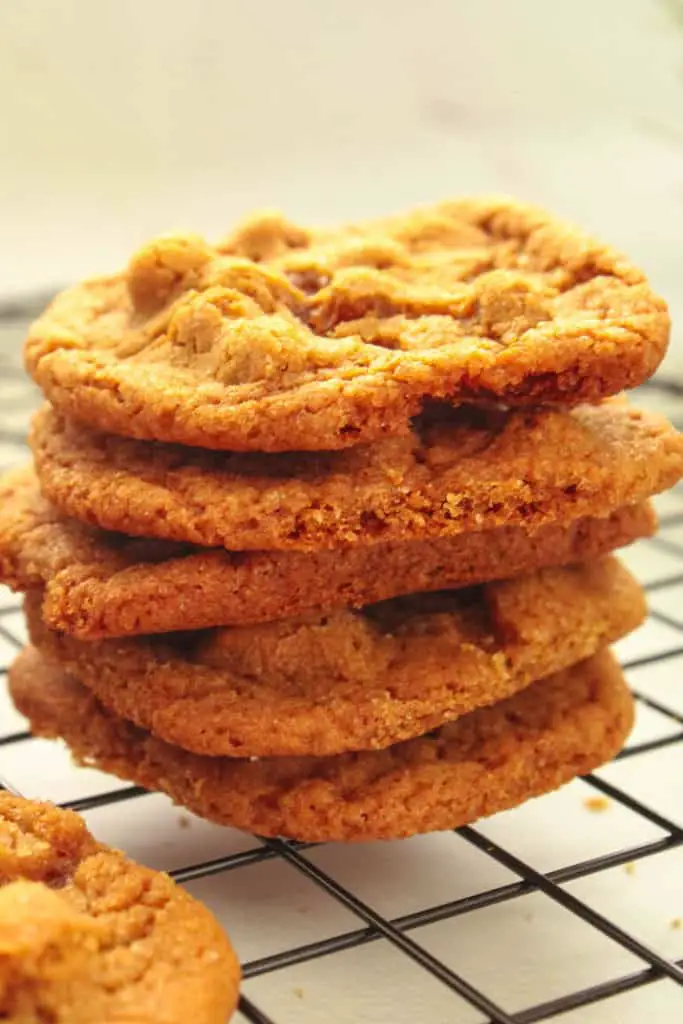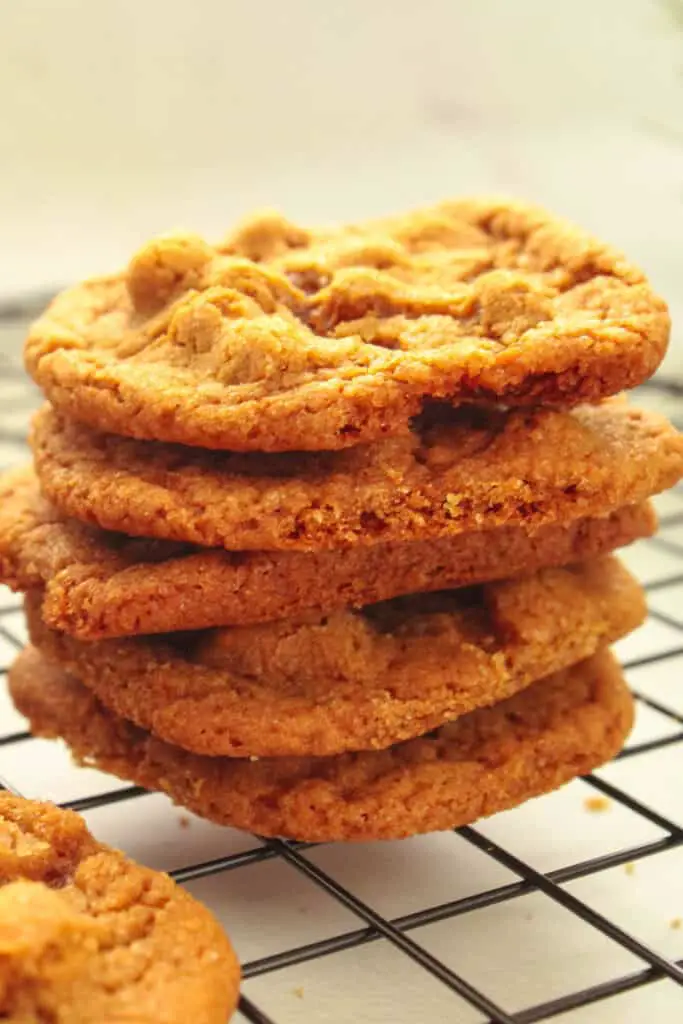 Gingerbread at Christmastime
Classic gingerbread that we know and love is a staple during the holidays. Gingerbread houses, gingerbread men, and ginger snaps are everywhere!
It's hard not to love the gingerbread men off of Shrek and his gum drop buttons. I digress.
Gingerbread wasn't always a sweet holiday treat. This article contends that it dates back to 2400 BC in Greece! Centuries upon centuries later once it had made its way through China and back to Europe, Queen Elizabeth I suggested decorating the cookies and Germans began building decorative houses out of it.
It's fascinating to see how this beloved cookie trekked around the globe!
Next time you sit down with the family to build a gingerbread house or make these butterscotch gingerbread cookies, take a moment to read this informative article and learn about its rich history.
To be a recipe that's lasted millenia, it MUST be a keeper.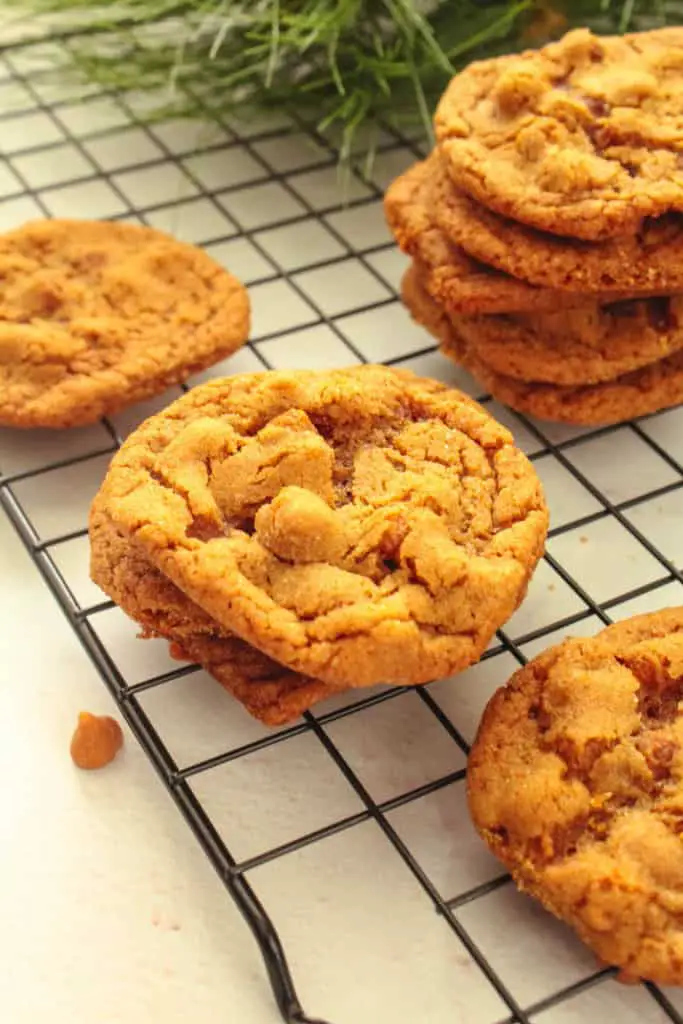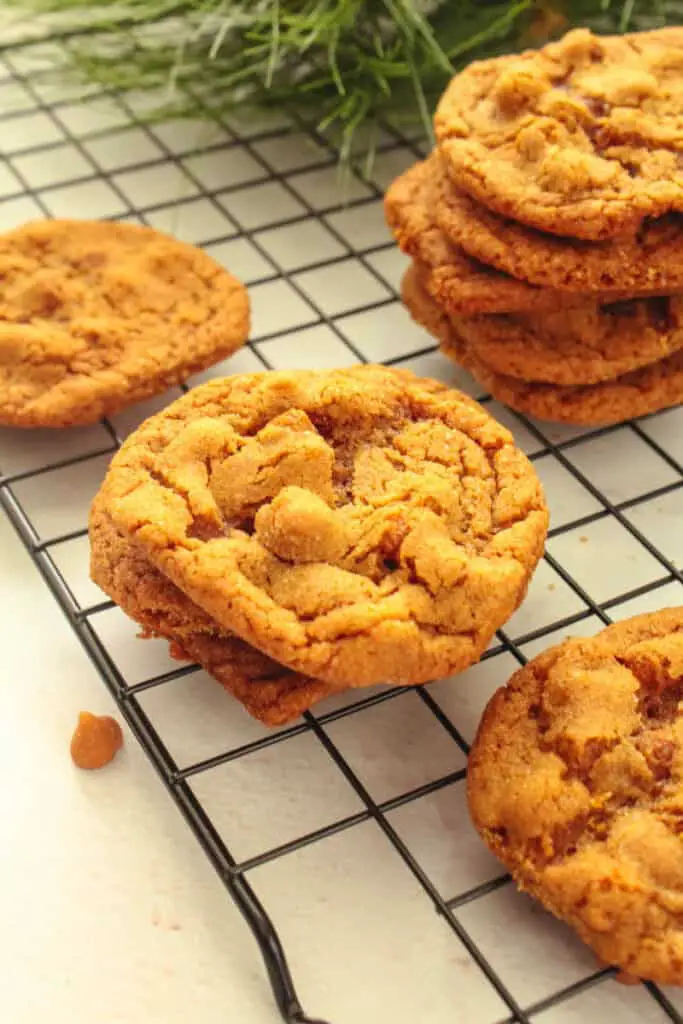 Make it a Meal!
The name of the game here is WARMTH! Ginger and butterscotch are amazing complements to fall flavors like maple, apple, and cinnamon.
Drinks
Mains
Sides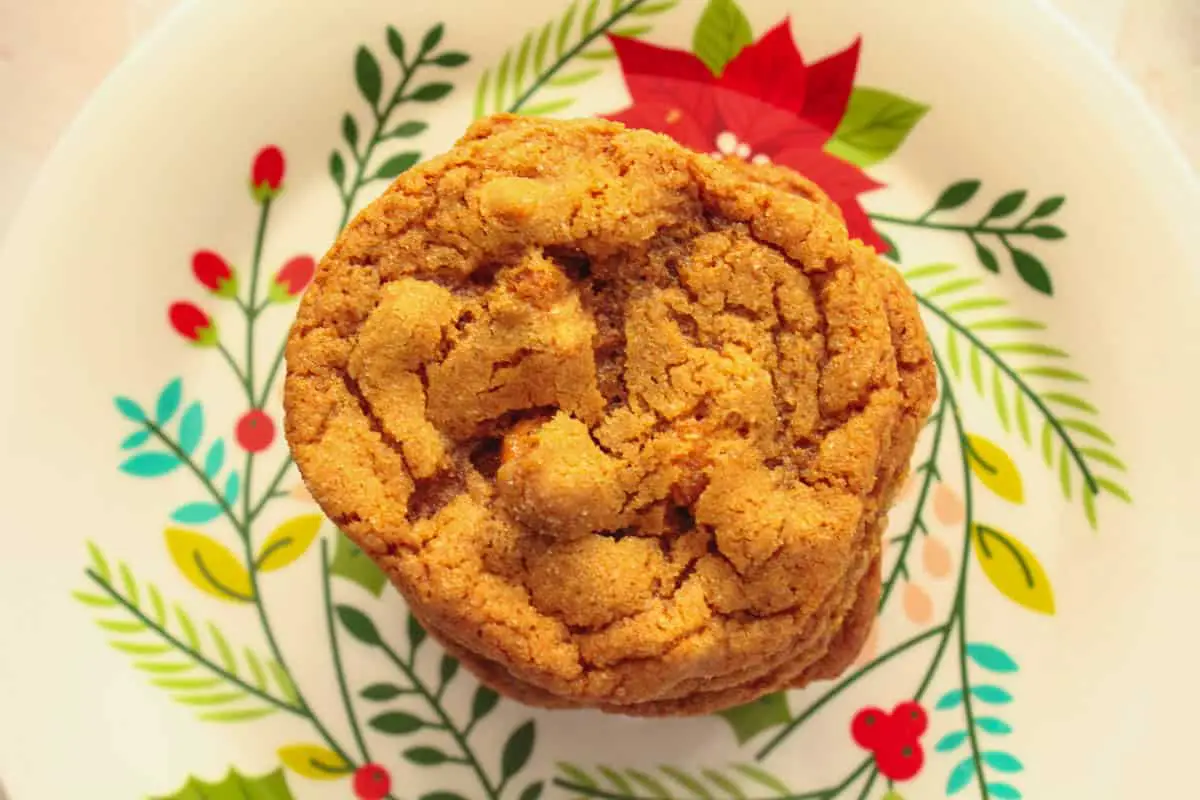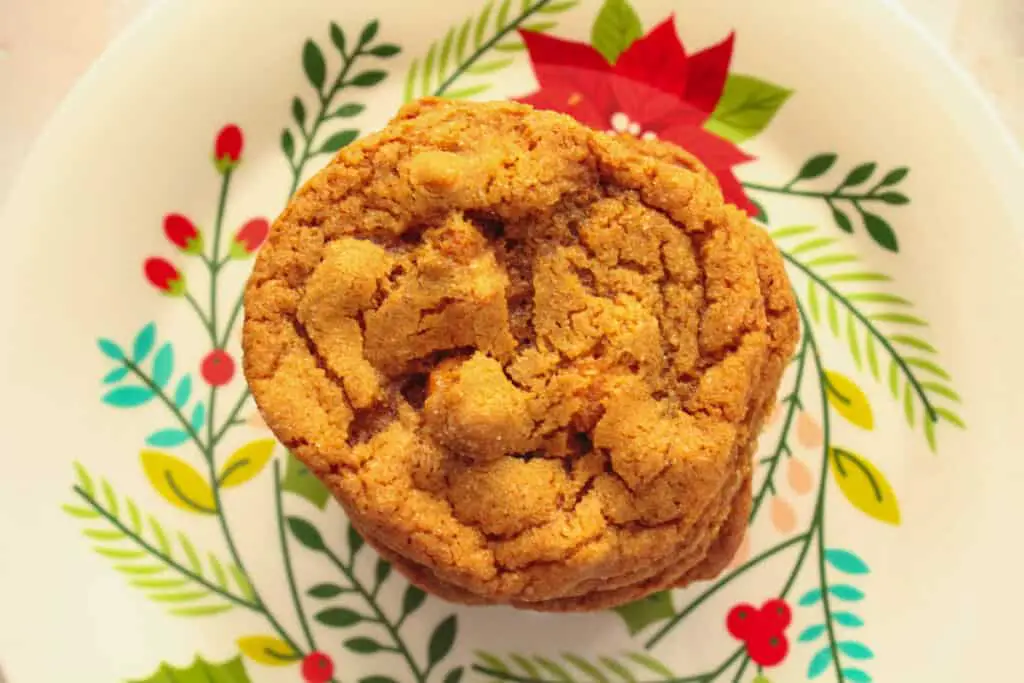 How to: Make Butterscotch Gingerbread Cookies
If you've never made gingerbread before, don't be intimidated! These butterscotch gingerbread cookies come together so easily and will be out of the oven in under 15 minutes.
Start by preheating the oven to 350°F.
Using a large bowl or stand mixer, cream the butter and sugar until light and smooth. Next, beat in the egg and molasses.
This was my first time using molasses and it is incredibly thick! Do your best to measure out ⅓ cup but don't stress over it – a little more or little less won't hurt.
Pro tip: as tempting as it may be, do not taste test the molasses before it is cooked unless you know you like it. It is VERY pungent and I am not a fan. But somehow baked into cookies it's magical!
Mix your dry ingredients together in a separate bowl. Then pour into the wet mixture and stir until combined. Don't forget to add in the butterscotch chips!
Roll the dough into 1 tbsp balls and place on a cookie sheet lined with parchment paper. 
Make sure there is PLENTY of space between each ball of dough – I thought I had lots of space between them but they still ran together. This dough seems like it will spread as far as it can so try to keep at least 2 inches between each cookie.
Bake for 10 minutes or until the cookies are lightly browned and no longer soft. Let cool on a wire rack for 10 minutes. Enjoy warm with a glass of your preferred milk or coffee!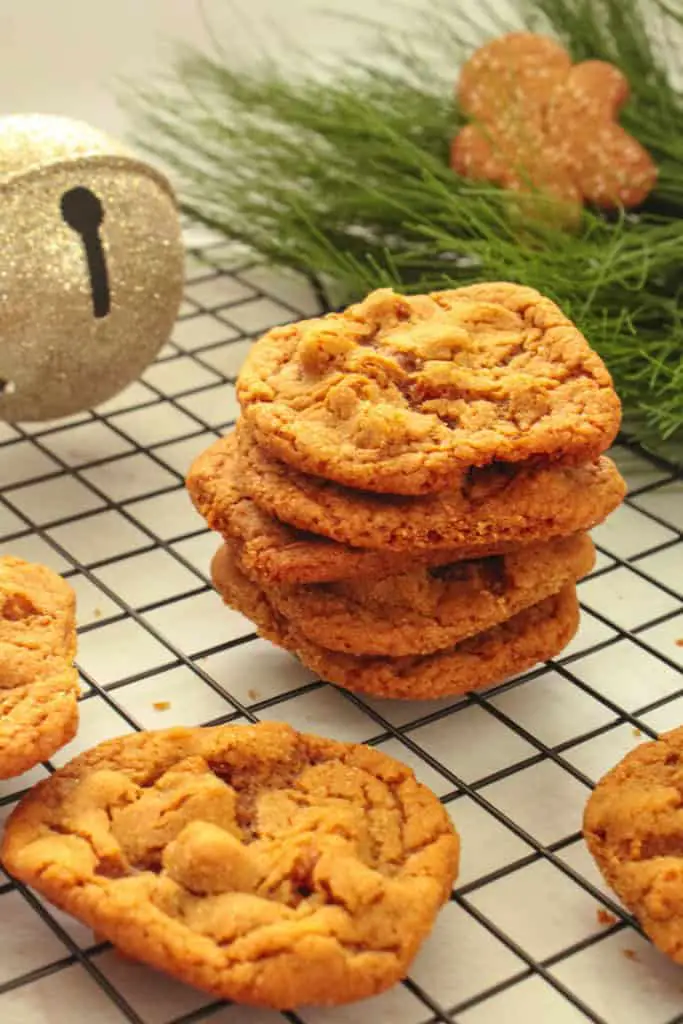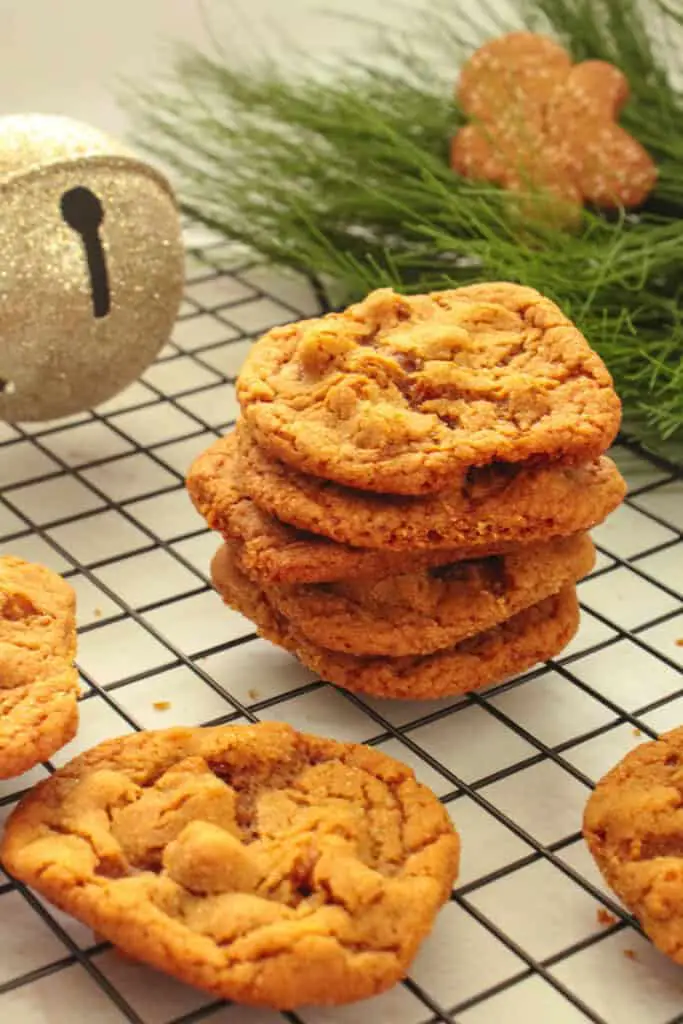 Ingredients Needed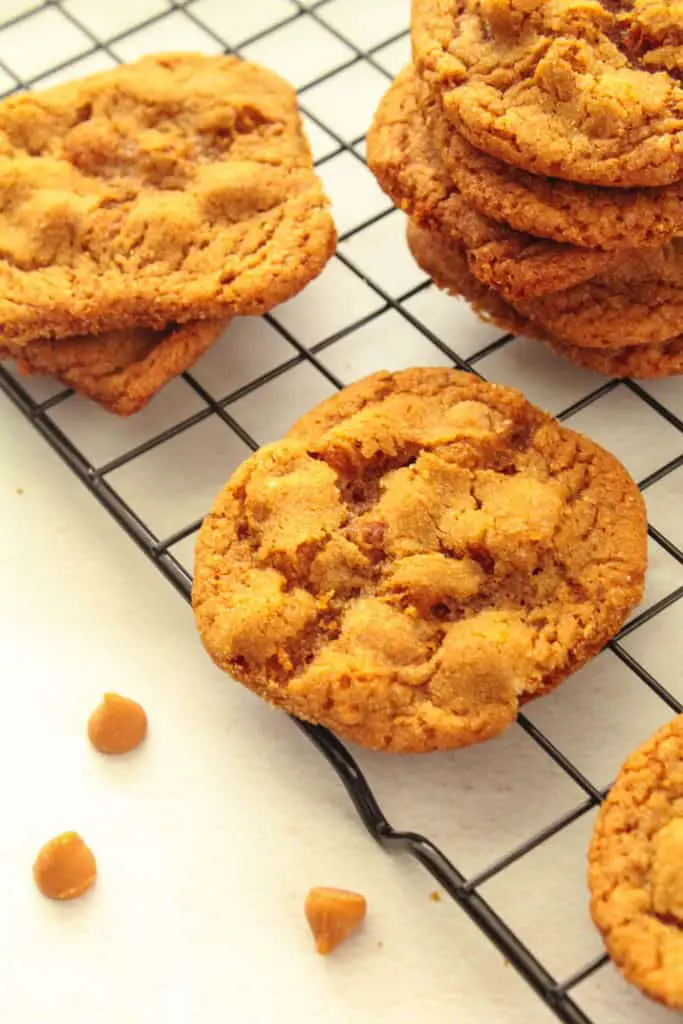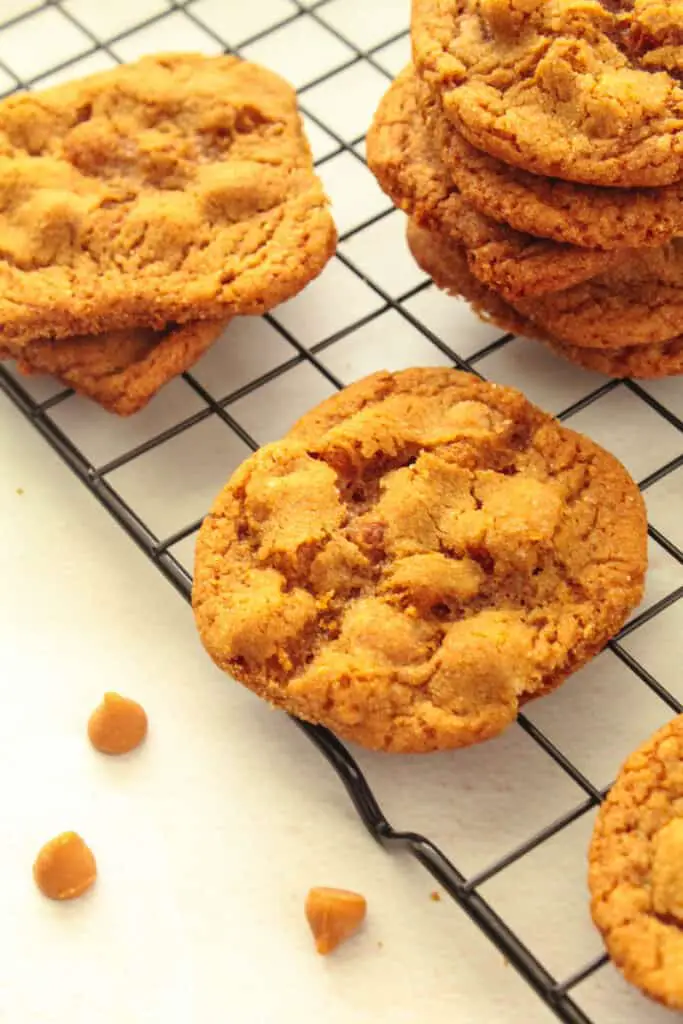 Materials Needed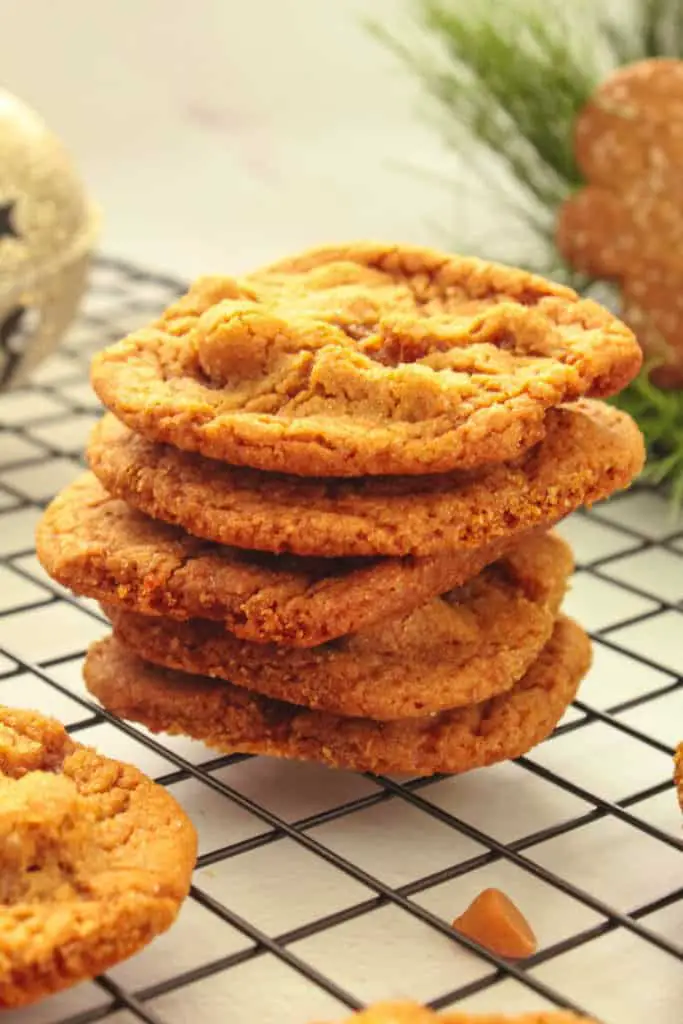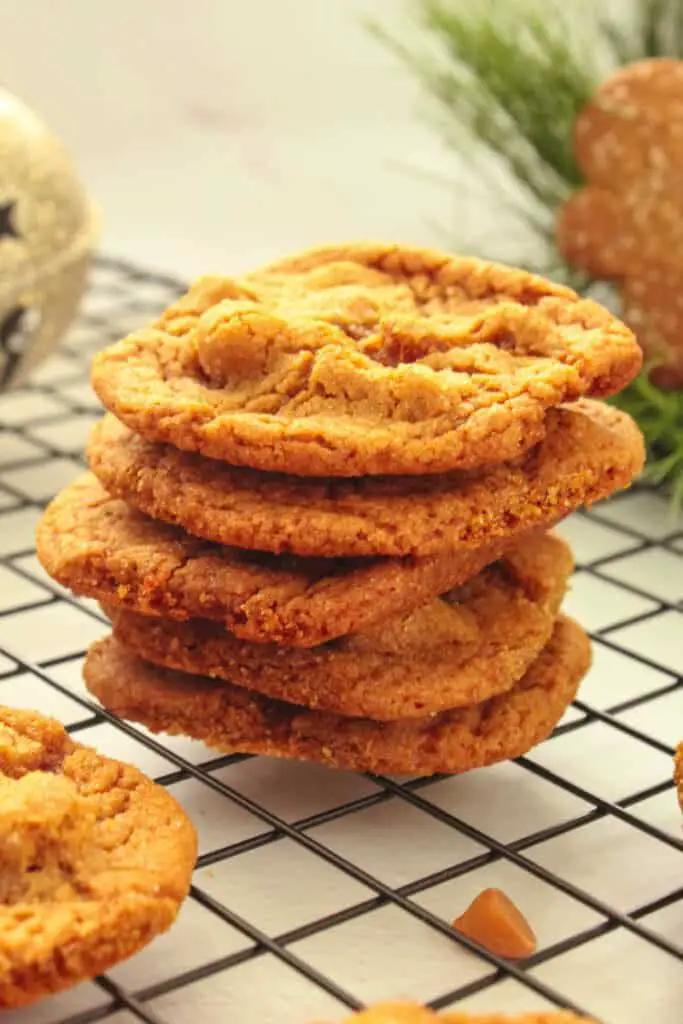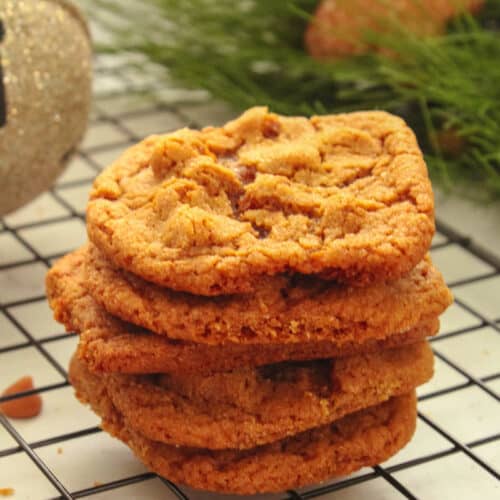 Butterscotch Gingerbread Cookies
Butterscotch Gingerbread Cookies are everything that gingerbread should be! Soft and chewy with the sweet addition of butterscotch chips.
Print
Pin
Rate
Ingredients
¾

cup

butter

softened

1

cup

sugar

1

egg

⅓

cup

molasses

2 ¼

cup

flour

2

tsp

baking soda

½

tsp

salt

½

tsp

cinnamon

2

tsp

ginger

½

tsp

cloves

½

cup

butterscotch chips

Additional sugar
Instructions
Cream the butter and sugar in a large bowl. Using a hand mixer, beat in the egg and molasses.

In a separate bowl, mix the flour, baking soda, salt, cinnamon, ginger, and cloves. Pour into the wet mixture and stir to combine. Mix in the butterscotch chips.

Scoop out the dough in 1 tbsp portions. Roll into balls then roll in additional sugar until covered. Place on a lined cookie sheet leaving enough room for the dough to spread while baking.

Bake for 10 minutes or until lightly browned. Enjoy!
Pin Me!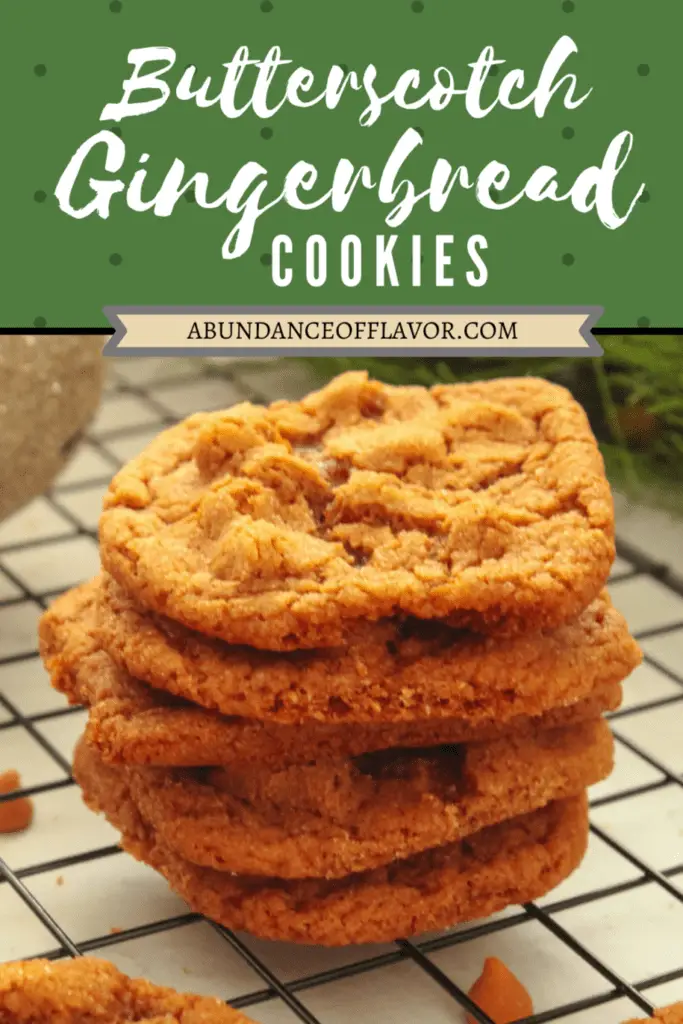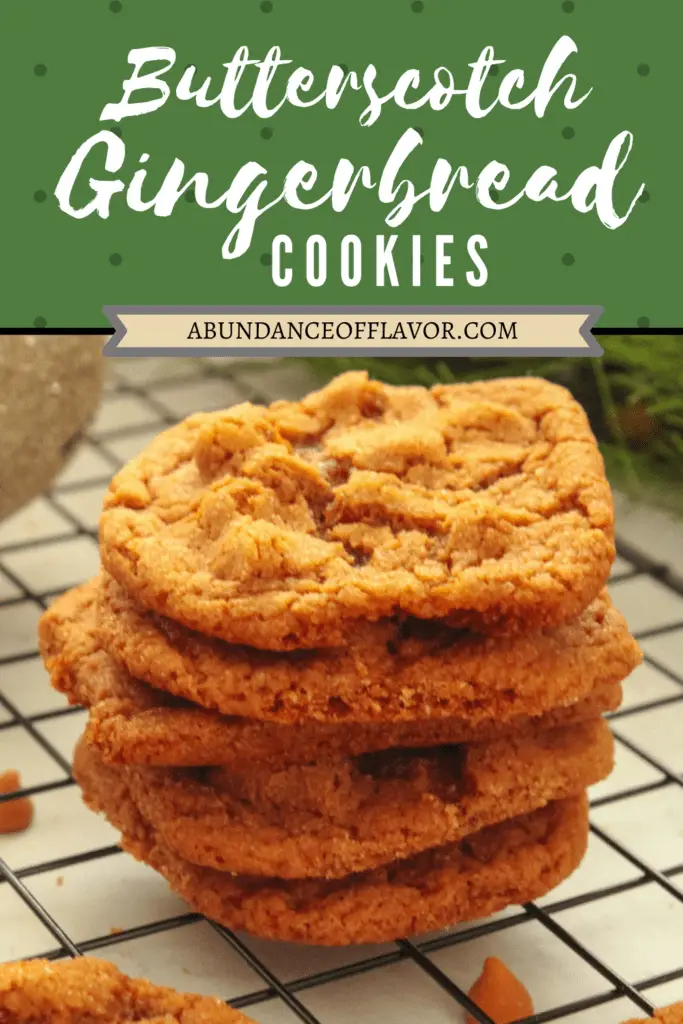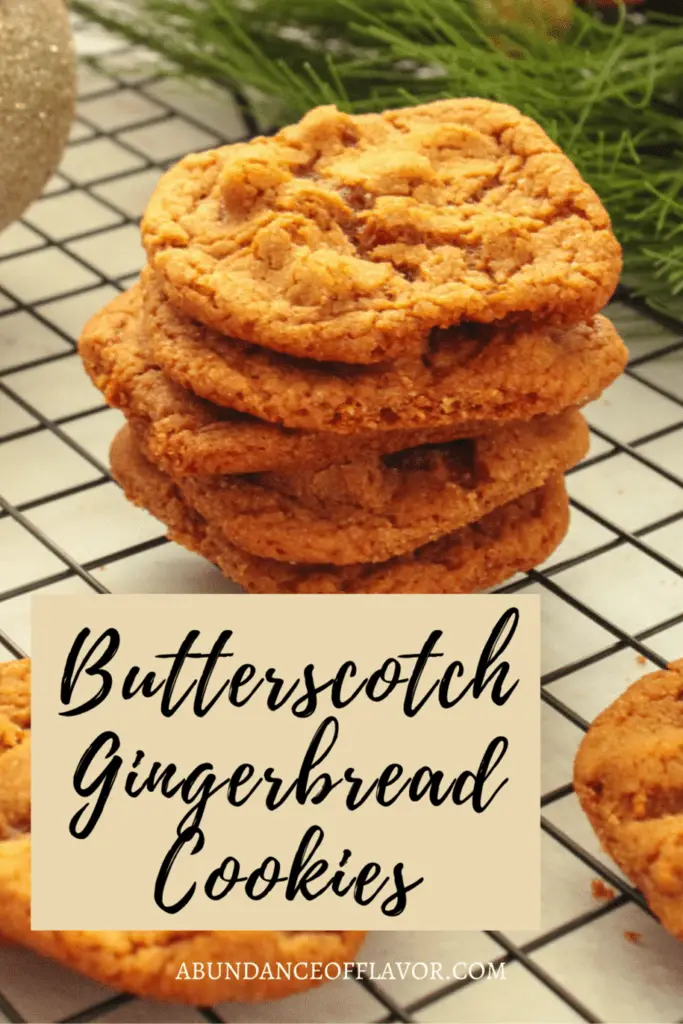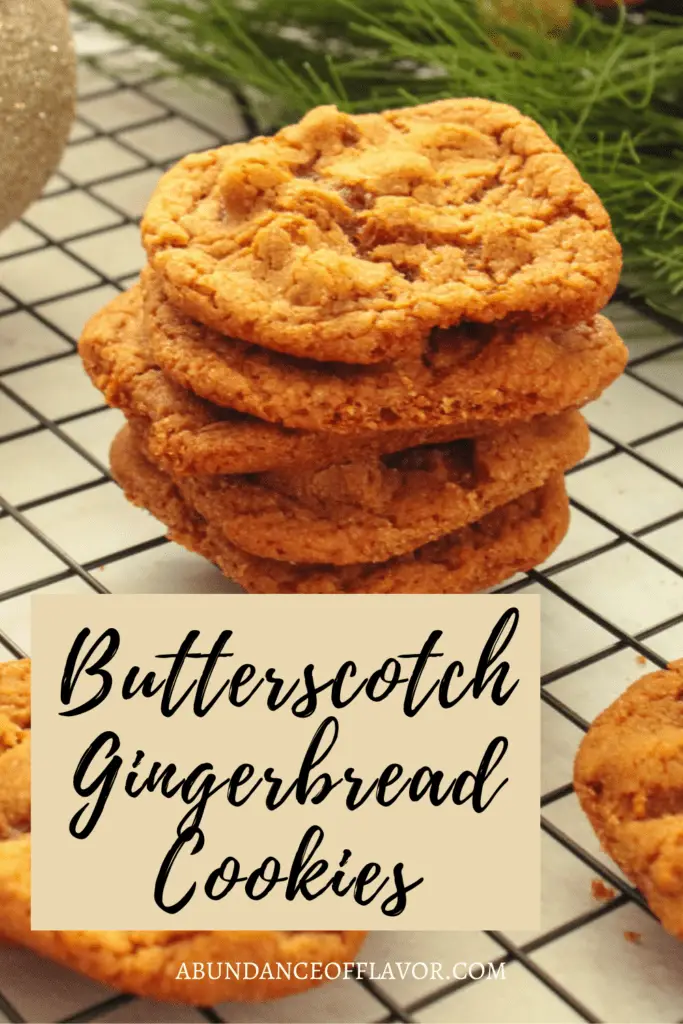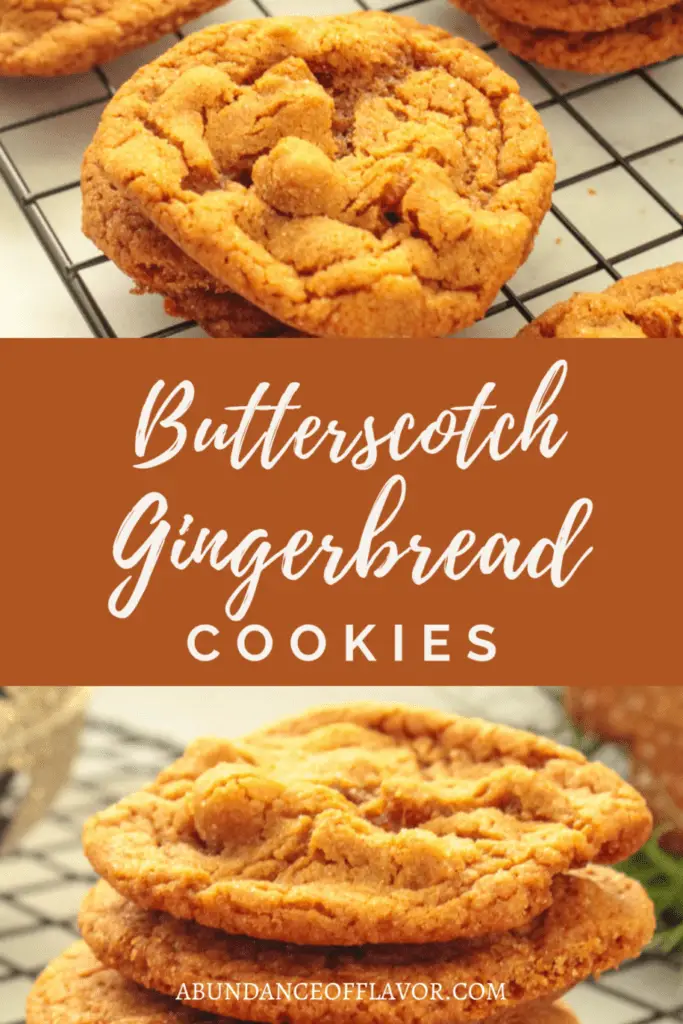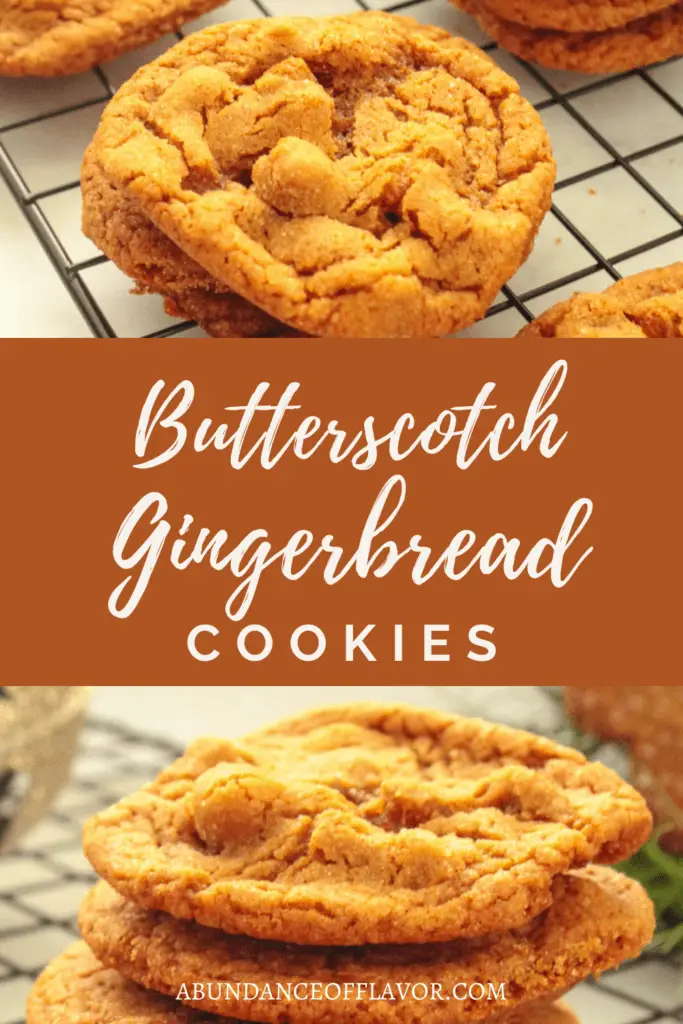 What do you prefer: soft gingerbread or crunchy ginger snaps? Share below!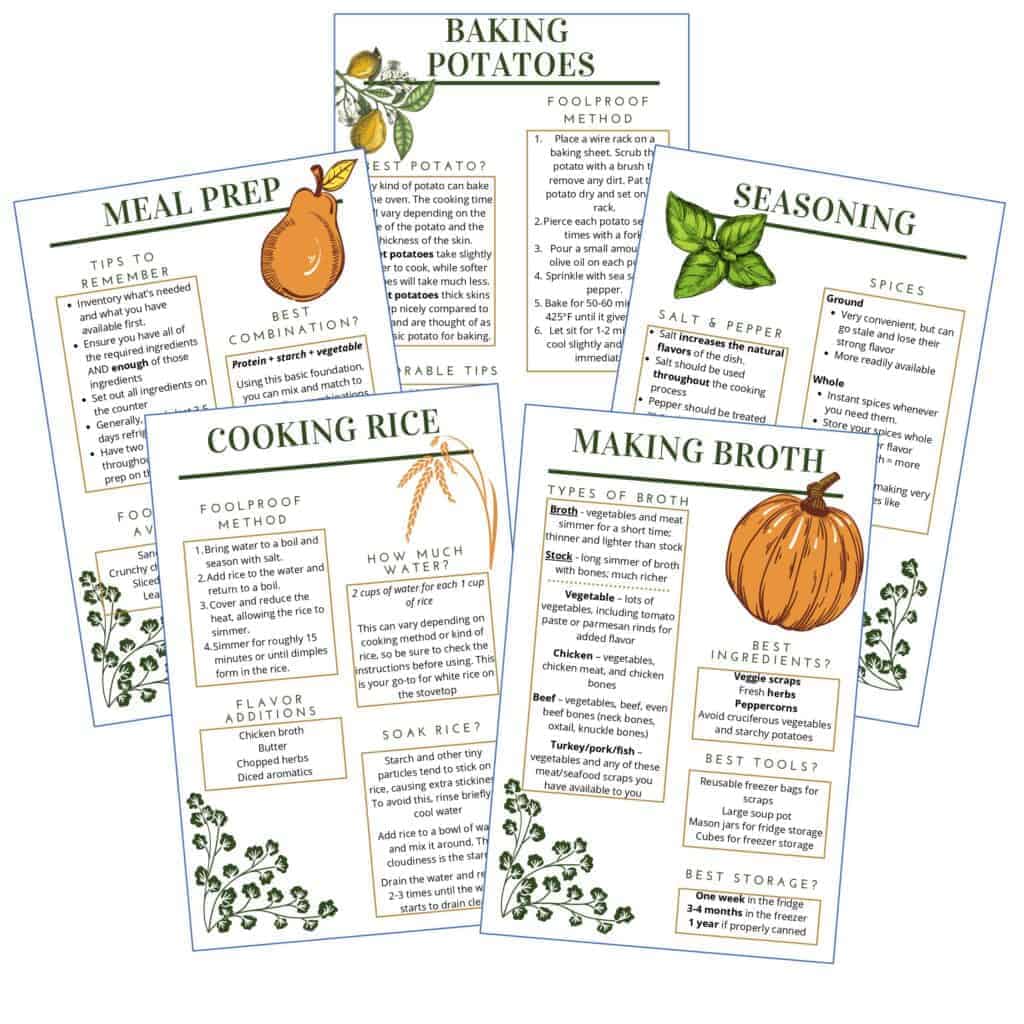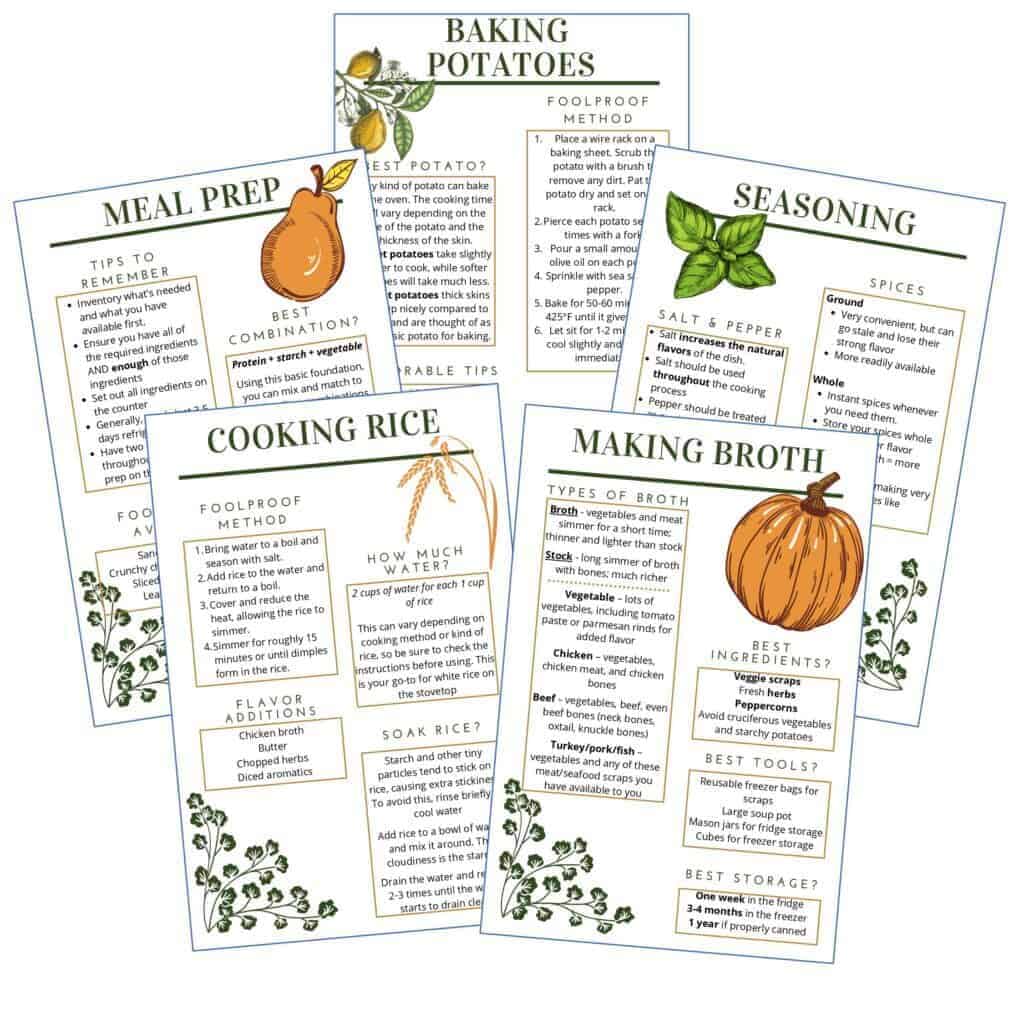 Get your $1 worksheets today!
Related Posts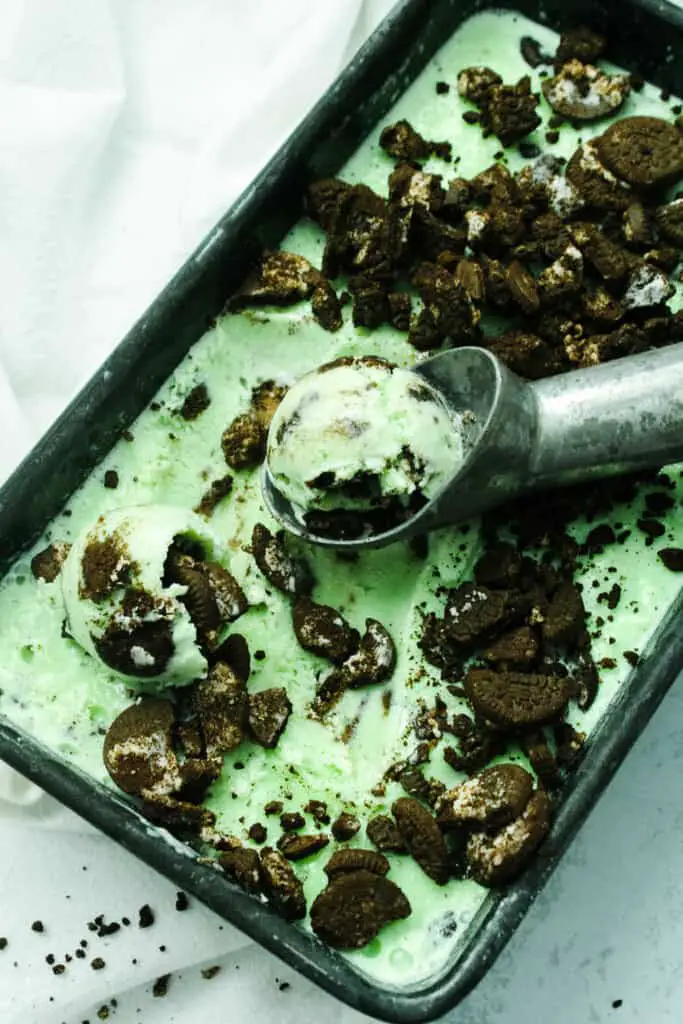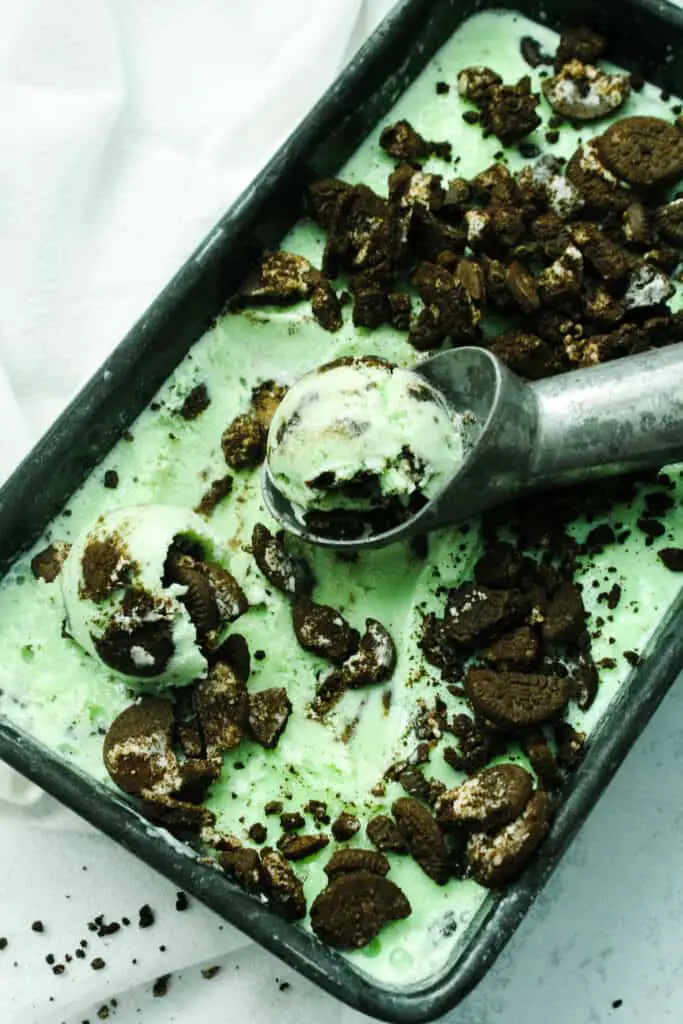 Mint Chocolate Cookie Ice Cream is a simple no-churn, 6-ingredient ice recipe that was made for mint chocolate lovers.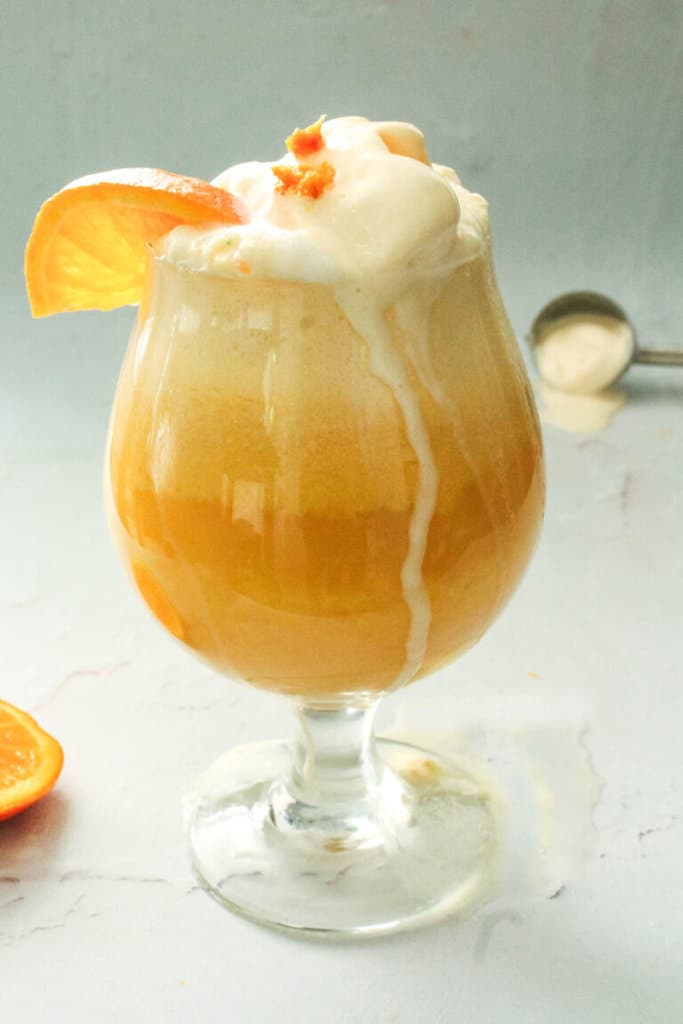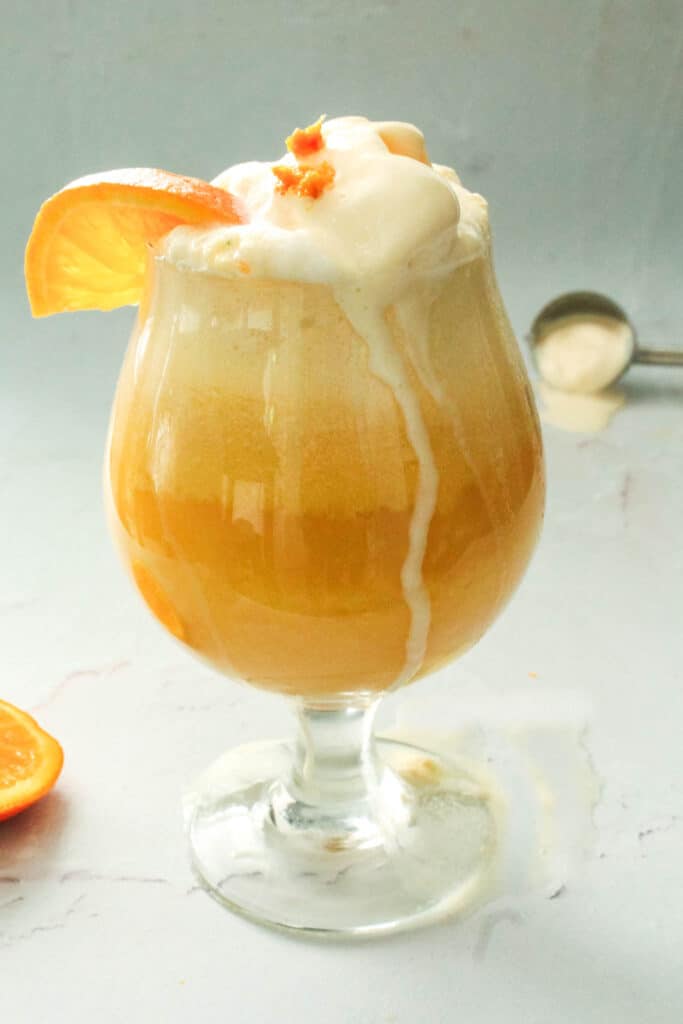 Dreamy Creamsicle Floats are delightful ice cream creations that combine an old-fashioned treat with bright citrus flavor.