The meal prep craze took over in 2019 and hasn't relented since. Making meal prep easy is possible with a little guidance and a few tools to set you up for success. It's completely customizable and can be crafted to fit with your schedule and to accommodate your needs. Cooking healthy meals ahead of time with the intent of saving time and money is an offer that's hard to pass on!
This post is part of our Basic Cooking Skills series. Each week we will be doing a deep-dive into one basic cooking skill and a brand new recipe to accompany it to practice that newfound skill. Check back throughout the series for updates and new posts.
---
Please note this post contains affiliate links, which means I receive a small commission, at no extra cost to you, if you make a purchase using the links. Please see my disclosure for more details.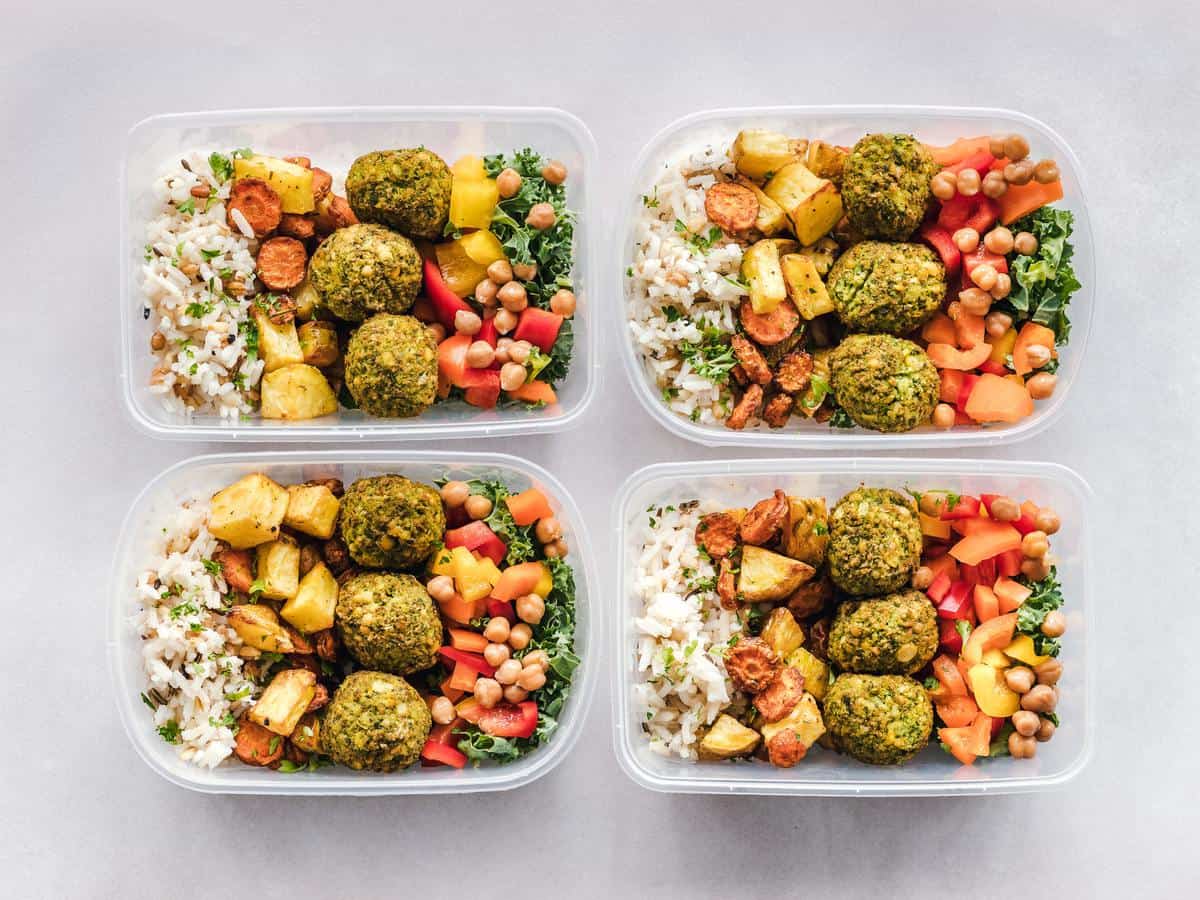 Why It is important to make meal prep easy
Meal prep is a hidden gem of the food world. When I initially learned of meal prep I associated it with calorie-counting, food-weighing, and bland/boring food everyday. 3 things I want nothing to do with.
I've learned that incorporating a little bit of meal prep into your weekend routine can save you loads of time during the busy workweek! Speaking of workweeks, if you're willing to pay a few bucks for someone to meal prep for you, Workweek Lunch is an incredible service that provides thorough weekly meal plans.  I am not sponsored by them but was an avid user for a few years. 
I don't meal prep dinner, but each weekend I prepare a delicious breakfast for the week that I wouldn't have time to make in the mornings before work, and a healthy, savory lunch to take to work to avoid eating out. My routine has since changed since working from home, but I still appreciate pain-free meals on stressful days.
Breakfast involves egg cups, baked oatmeal, or (my favorite) zucchini fritters. Rotating these options helps me from never being tired of these foods.
Lunch consists of a meal that I can make A LOT of in order to have 4-5 meals. This means recipes like Crockpot Cajun Chicken, Greek Lemon soup, New Orleans gumbo, or Sheet Pan Lemon Chicken. Soups, stews, crockpot meals, and sheet pan meals are prime candidates here and come filled with vegetables and nutrients.
Find what works for you and see what meals will get you excited throughout the week! Meal prep should be fun and does not have to be boring or feel like a chore.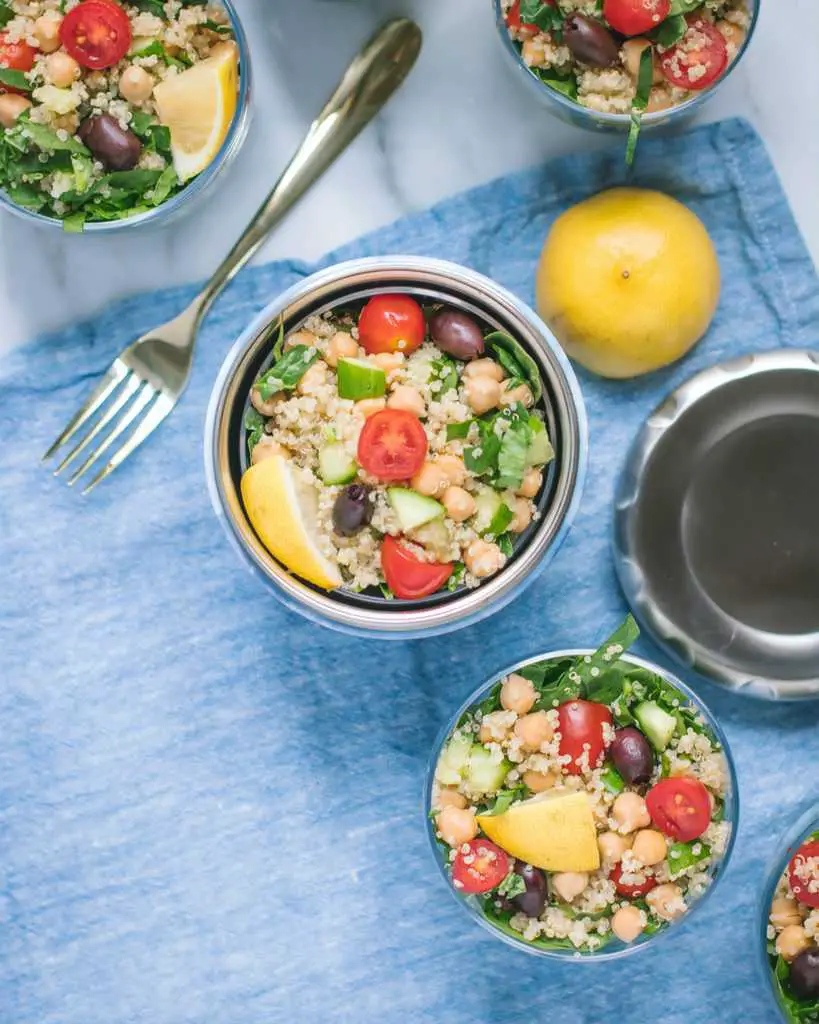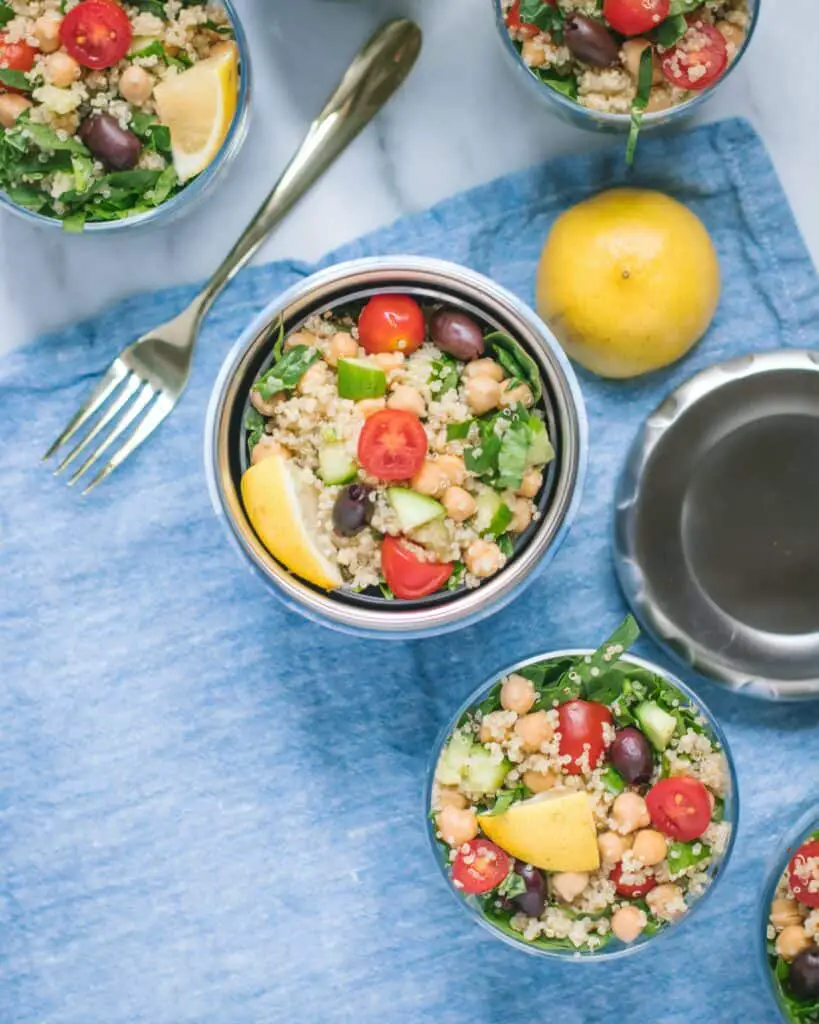 Guide to Making Meal Prep Easy
Prep for the Prep
Anytime before you plan on batch cooking, start out by writing down a list and see if you need a trip to the grocery store. Inventory is key! You may need to purchase all new ingredients, or you may already have everything you need in your pantry.
Make sure you have all of the required ingredients AND enough of those ingredients. One banana won't get you very far if you're making banana muffins for the week!
Once you have everything, set it all out on the counter to start your prep work.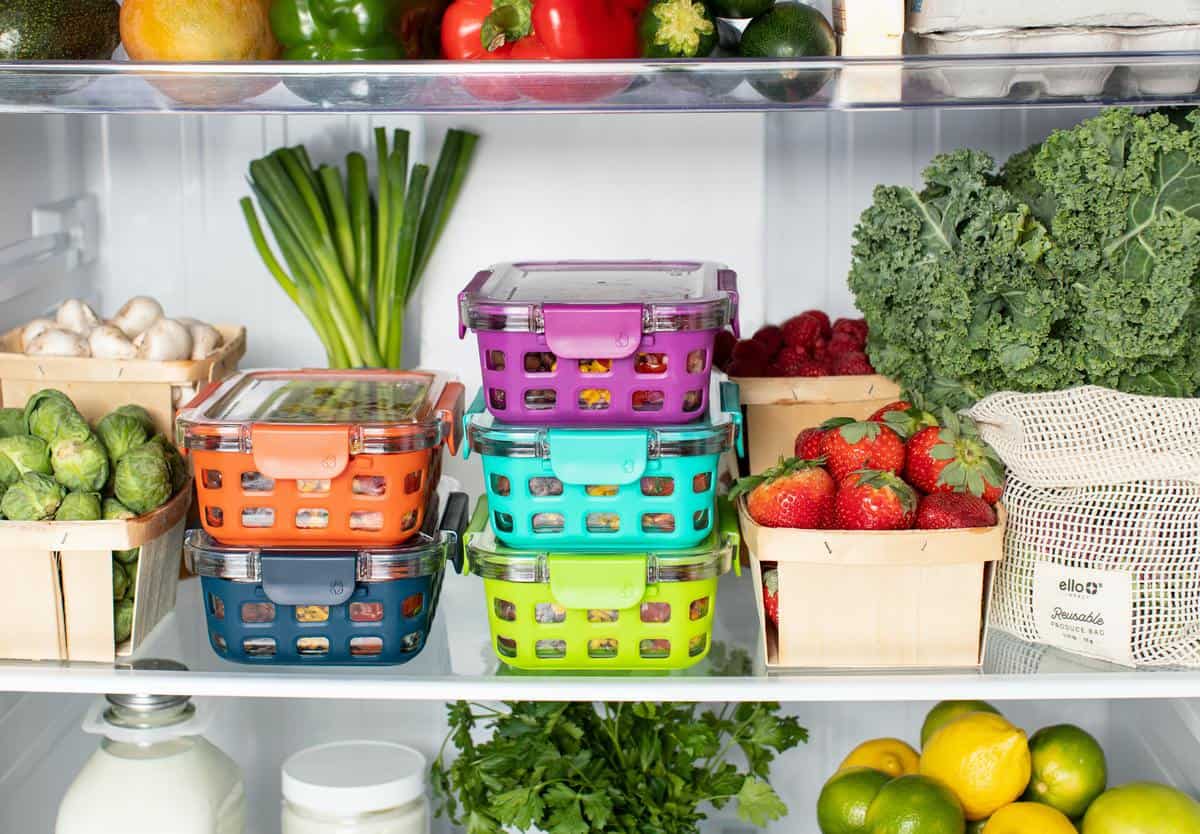 Failsafe Meal Prep Foods
The goal of meal prep is to have food for the week, so it's imperative to make meals that will truly last all week and are preserved well in the fridge. Here's a few places to get started:
Cooked meats, pastas, and vegetables retain their flavor and texture. 
Oats and grains keep well, and some argue are even better after refrigeration
Fruit is better kept whole until ready to eat 
Some fresh vegetables that are heartier can be sliced ahead without fear of wilting or softening (think carrots, beets, potatoes etc.)
Snacks such as cheese, nuts, dips, and yogurts often come prepackaged in individual servings to save even more time
Wraps are perfect for meal prep and tend to not get soggy like sliced bread would. They can be reheated in the microwave or toasted in the toaster oven!
Foods to avoid in meal prep
Unfortunately not everything can survive the moist environment of a fridge. A lot of these items can be stored separately to make it work, but it may be more effort than you're willing to exert. Here's a few foods that aren't the best for meal prep:
Sandwiches 
Crunchy chips or crackers
Sliced fresh fruit
Leafy greens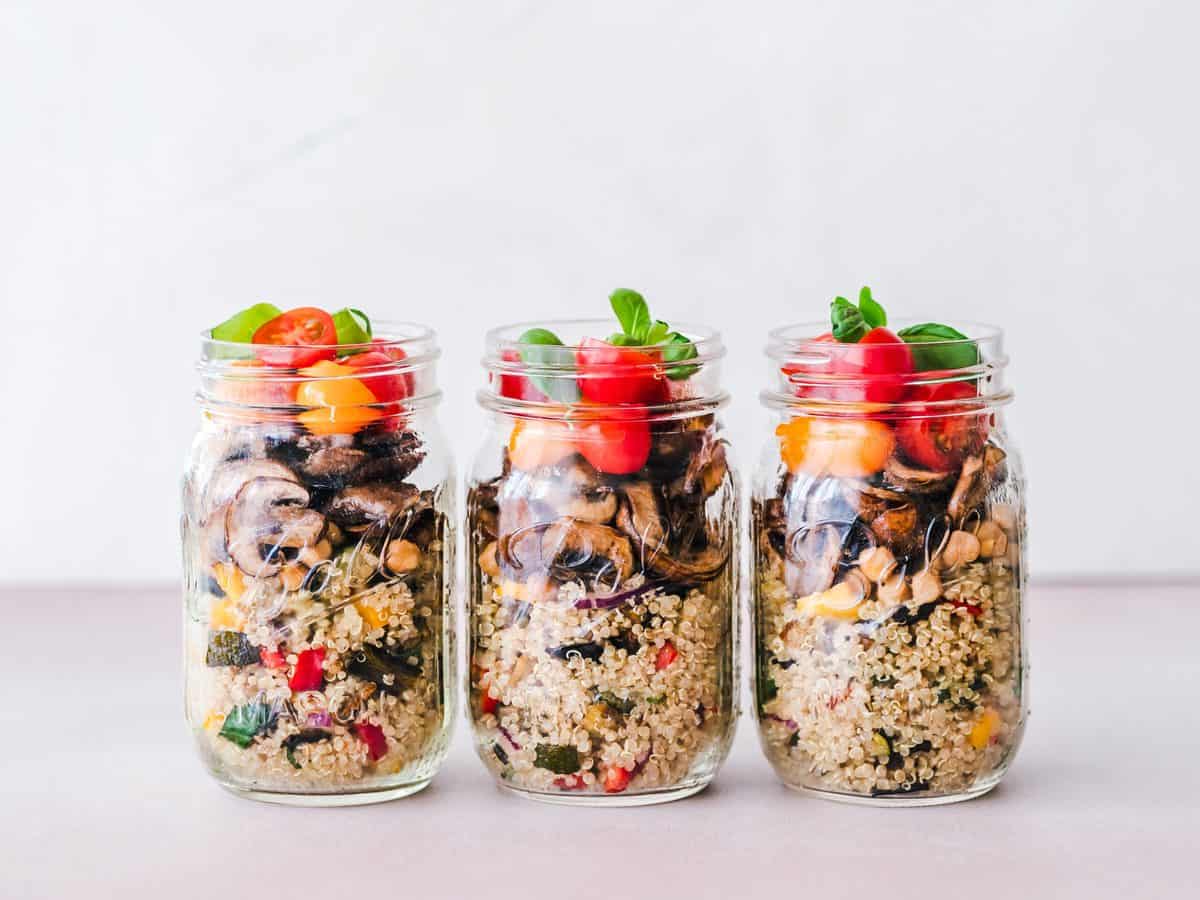 How to combine food for meal prep
You can choose to make an entire meal(s) ahead of time, or you could prep food individually and mix and match throughout the week. Play around with both techniques to find which works best for you and your schedule.
Typically, a good rule of thumb I like to follow is:
Protein + starch + vegetable
Using this basic foundation, you can mix and match to make endless combinations of meals to keep meal prep exciting and less repetitive!
For a leaner take, swap out the starch for extra veggies or a different protein. Or for a vegetarian option, swap the protein for tofu or beans.
This is all about balance and finding what proportions, combinations, and variety works for you. It's completely personalized and can be switched up at any time.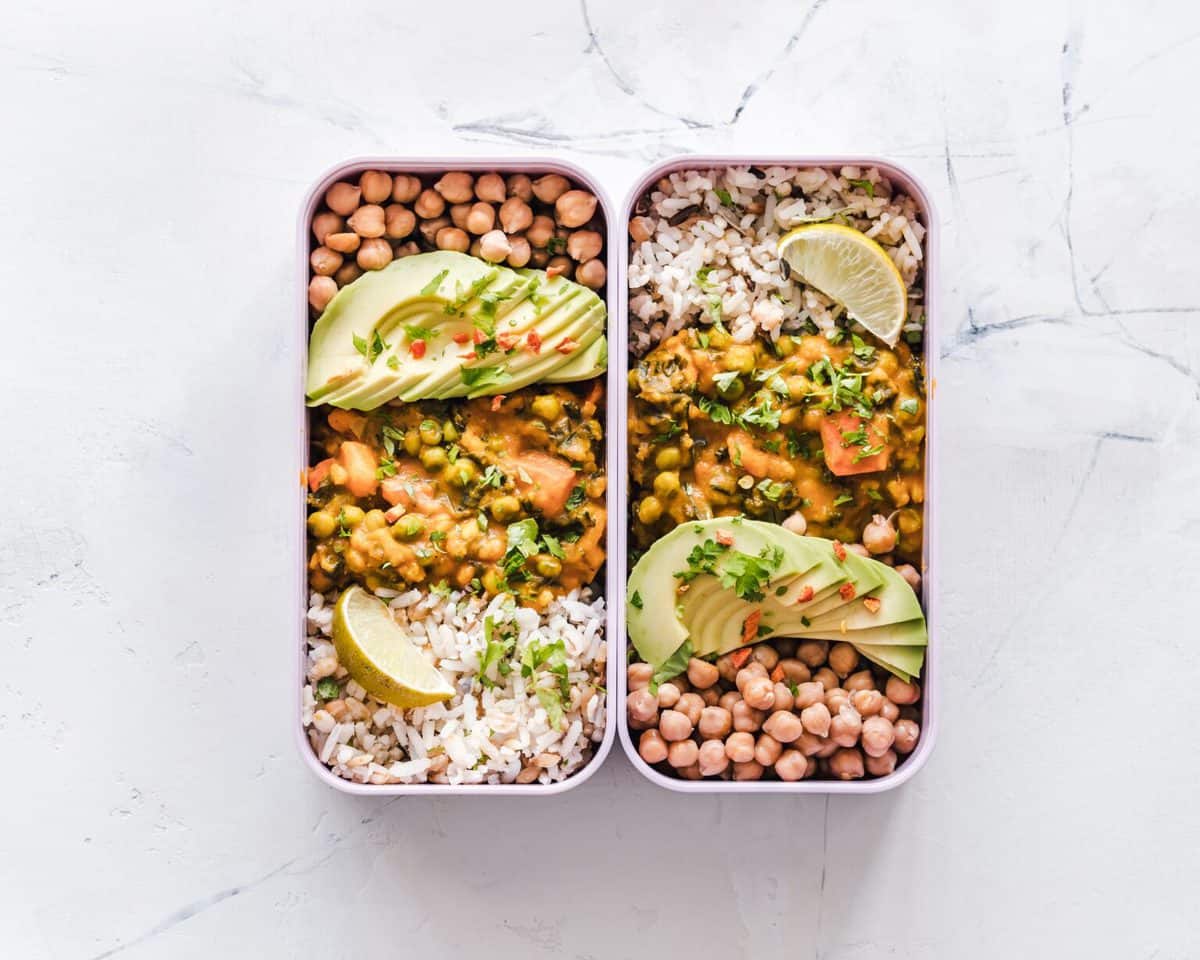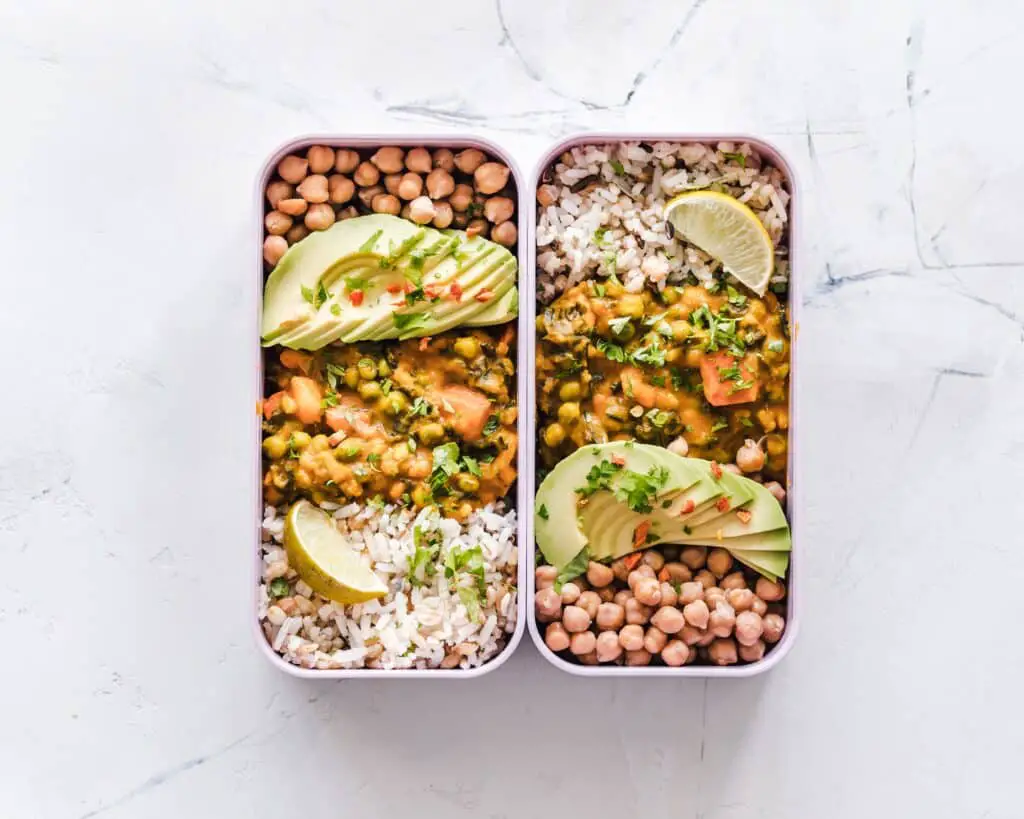 How long do meal preps last in the fridge?
Generally, meals will last 3-5 days refrigerated. This will depend upon the quality of the food when cooked and the type of containers used, as well as a slew of other variables. 
To be safe, having two small preps throughout the week will ensure food is fresh and available everyday. Otherwise, you could prep on the weekends and find another option to fill your Friday meals.
Start small, and as I've mentioned repeatedly, find what works for you! Maybe start by just prepping breakfast (like me!) and then once you're comfortable start to work lunch into your routine as well.
If meal prep ever feels like a hassle or that it's requiring more of your energy, take a step back and reevaluate your goals in doing this. Are you meal prepping to save money? To save time? Keep your goals in mind and adjust to what's reasonable.
Materials Needed for Easy Meal Prep
Pin me!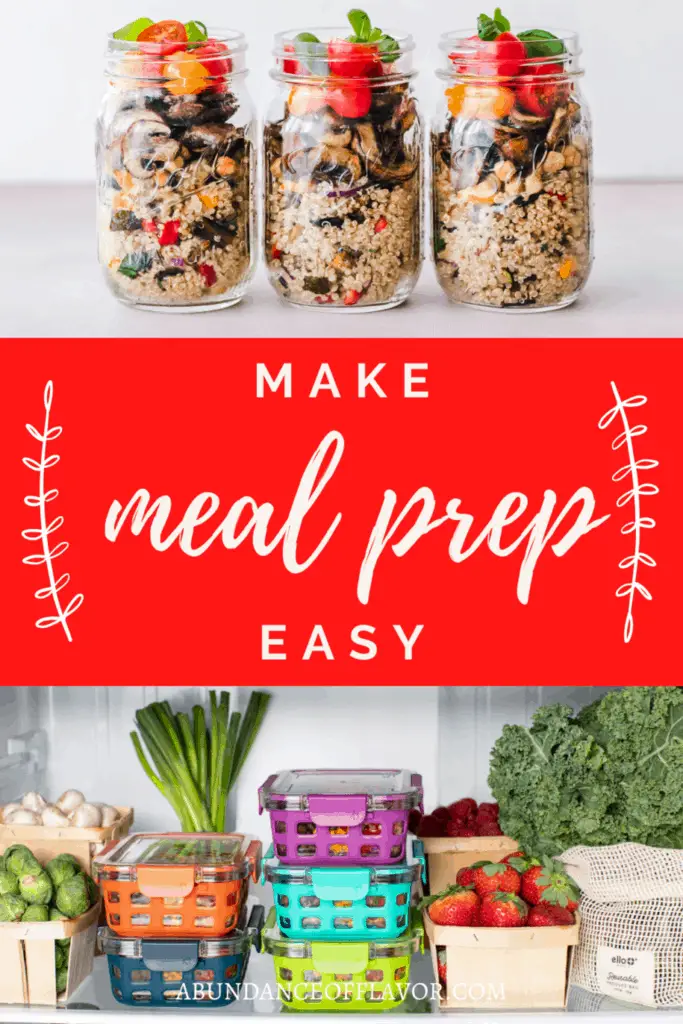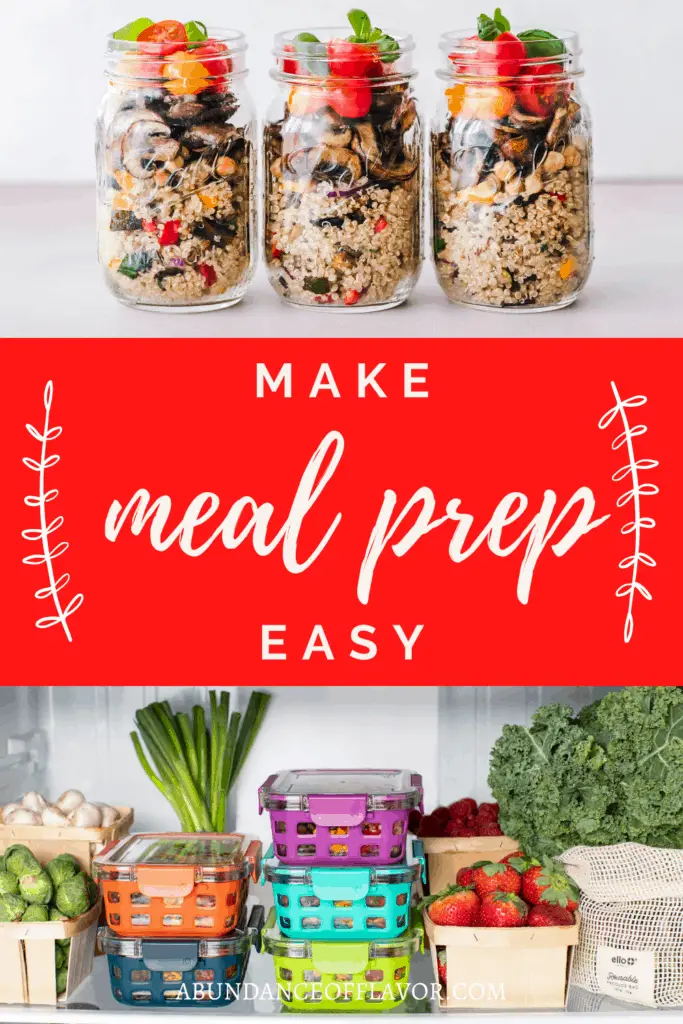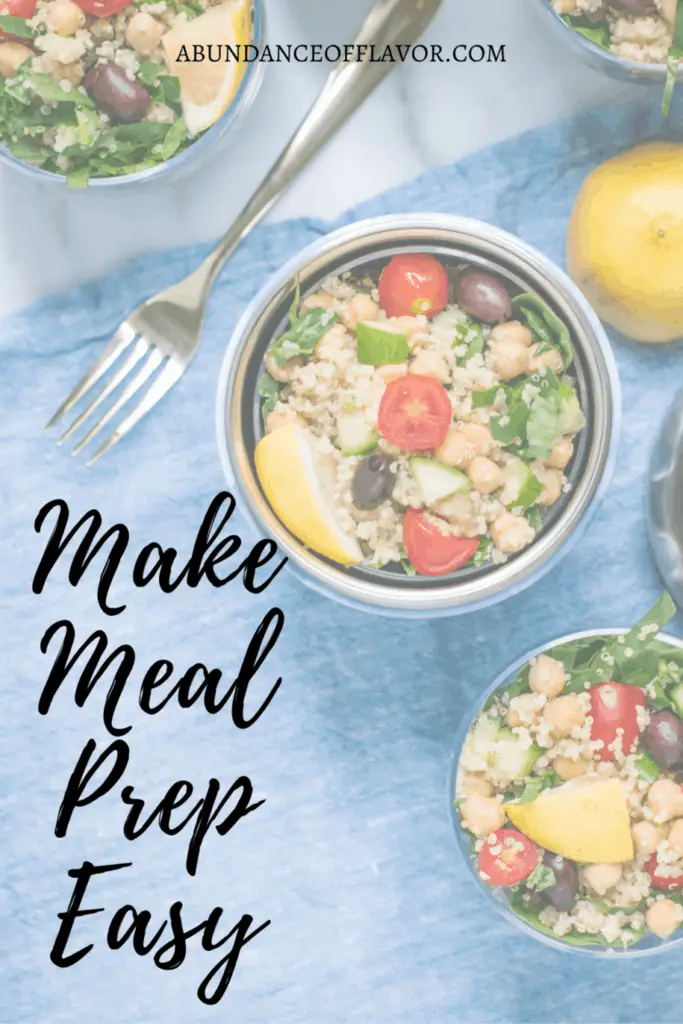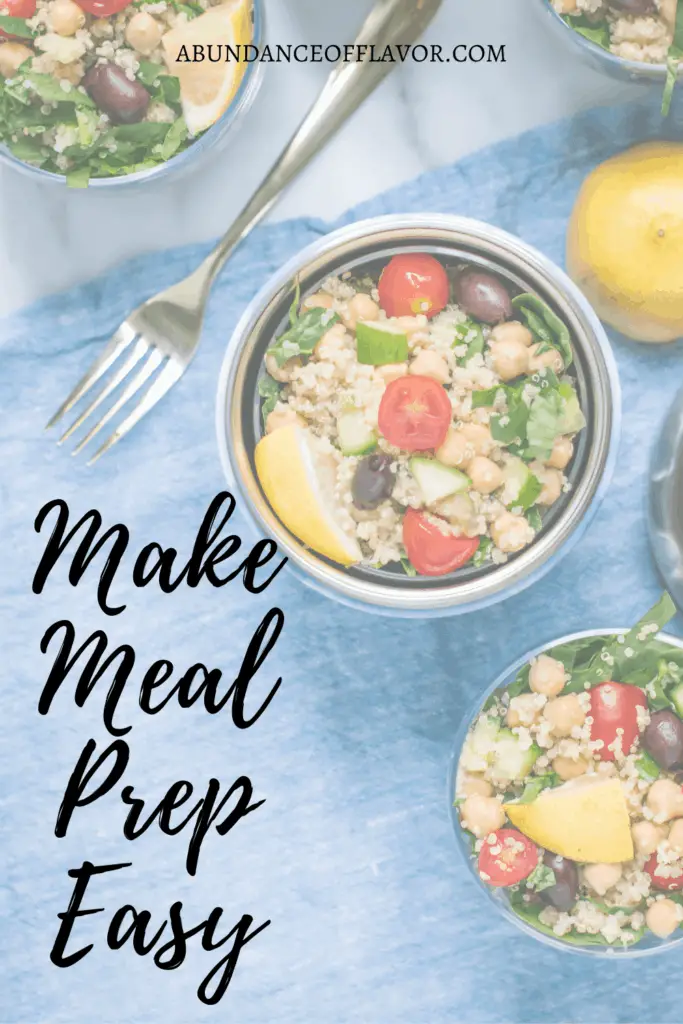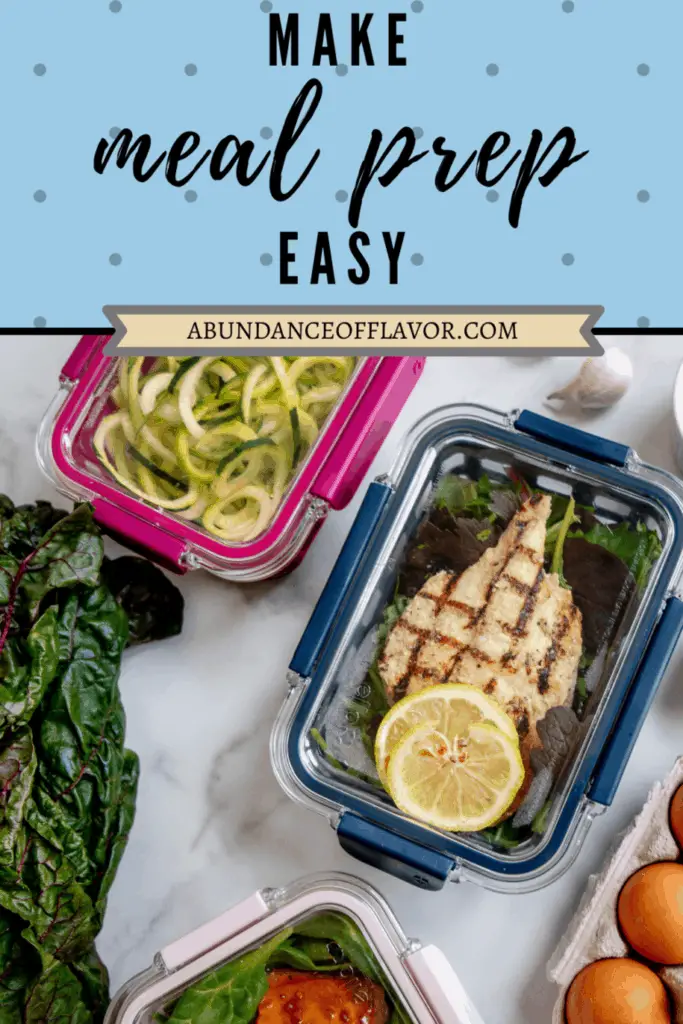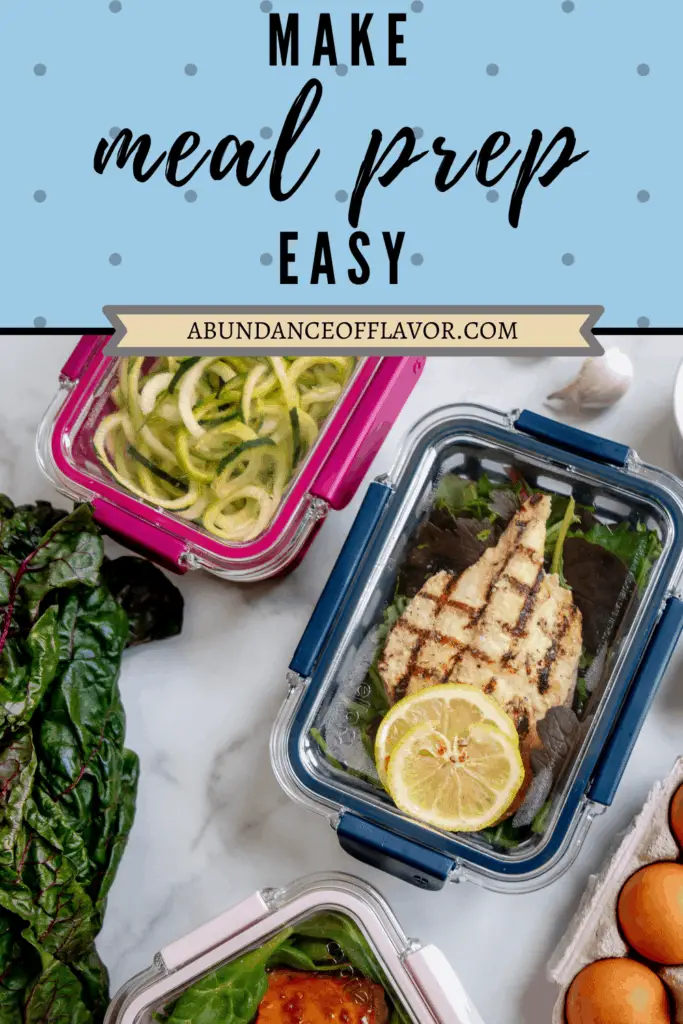 Implement Your New Skill
Coming up next Thursday is one of my favorite new recipes that will allow you to try out your new knowledge. Check back soon!
Do you meal prep any of your main meals or snacks? Share your faves below!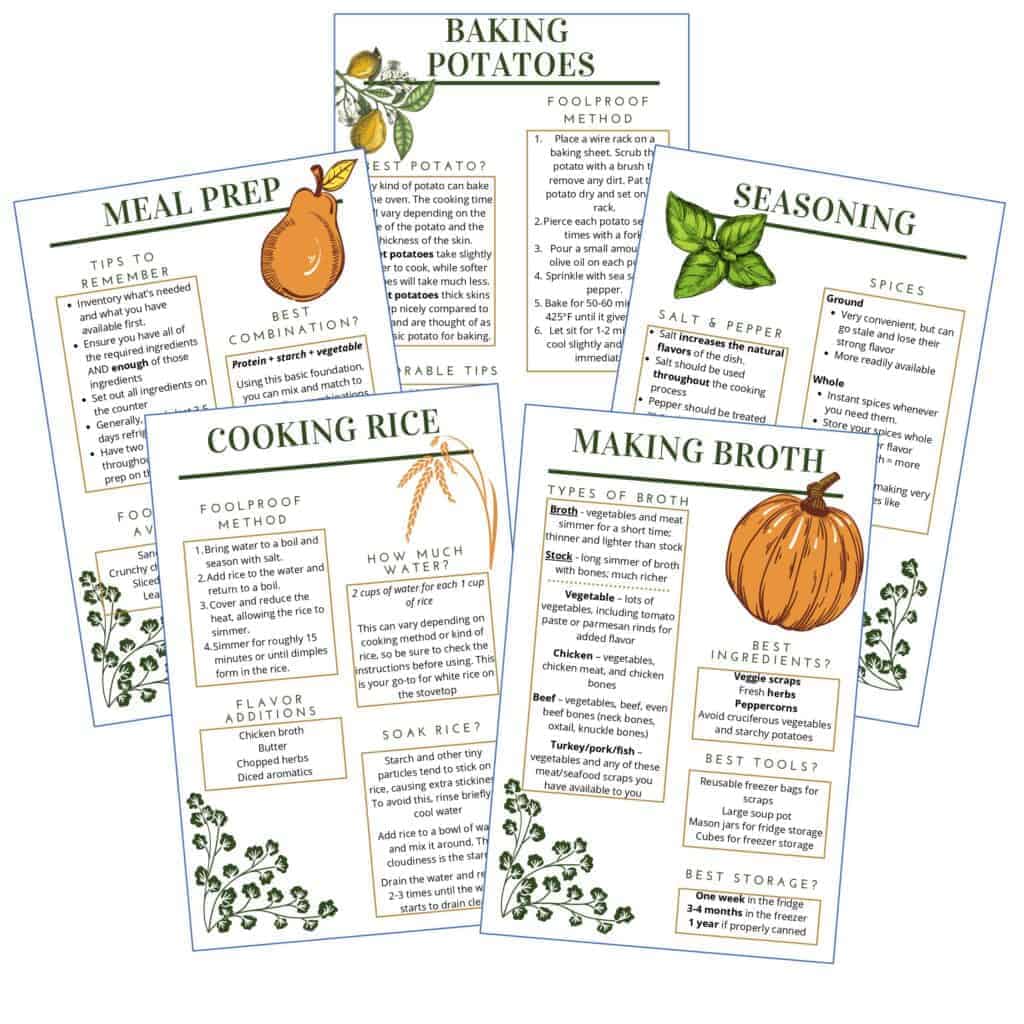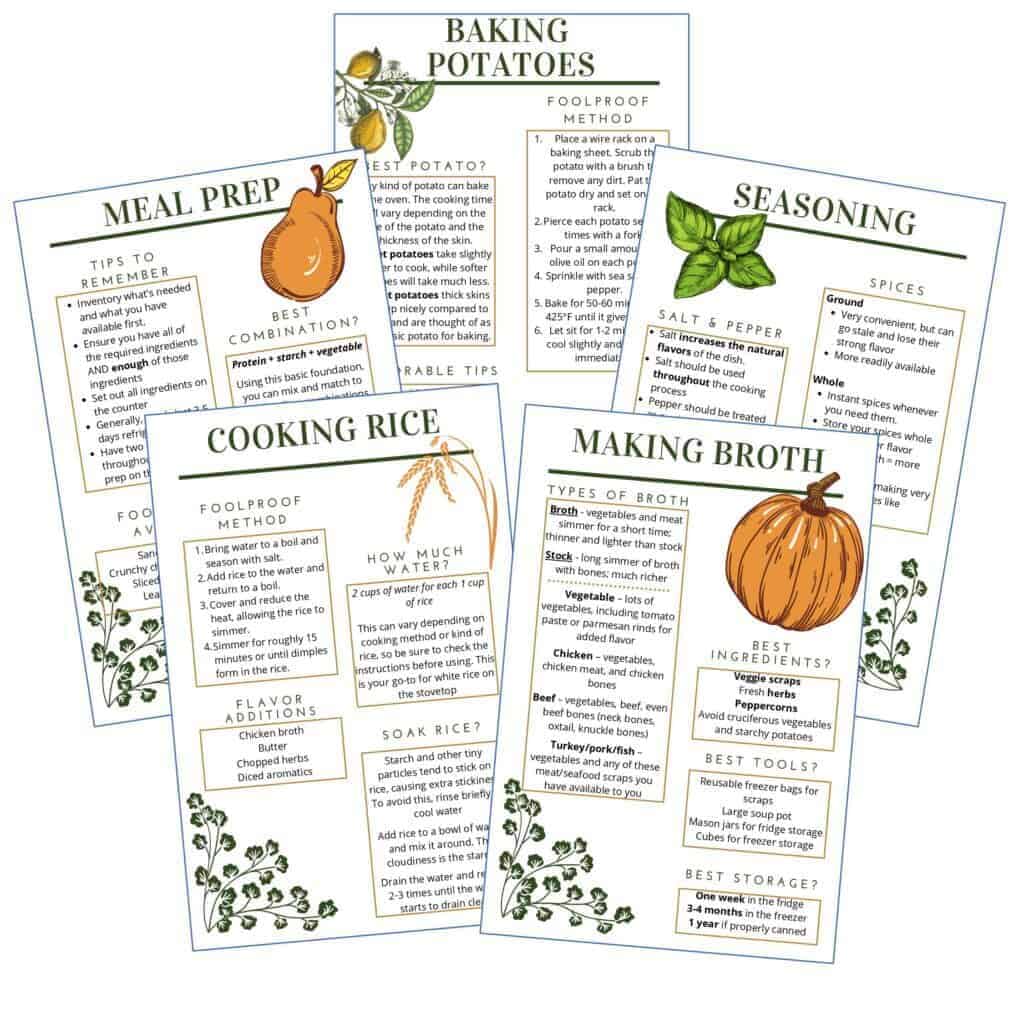 Get your $1 worksheets today!
Related Posts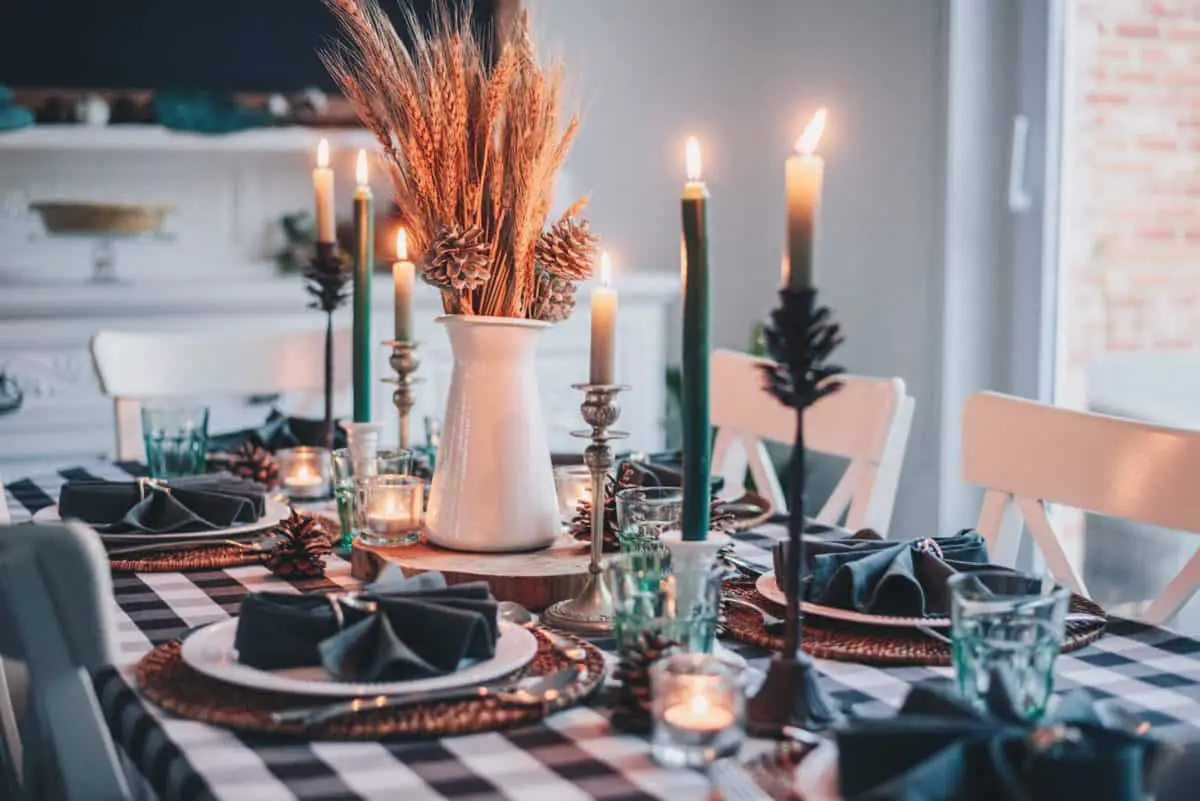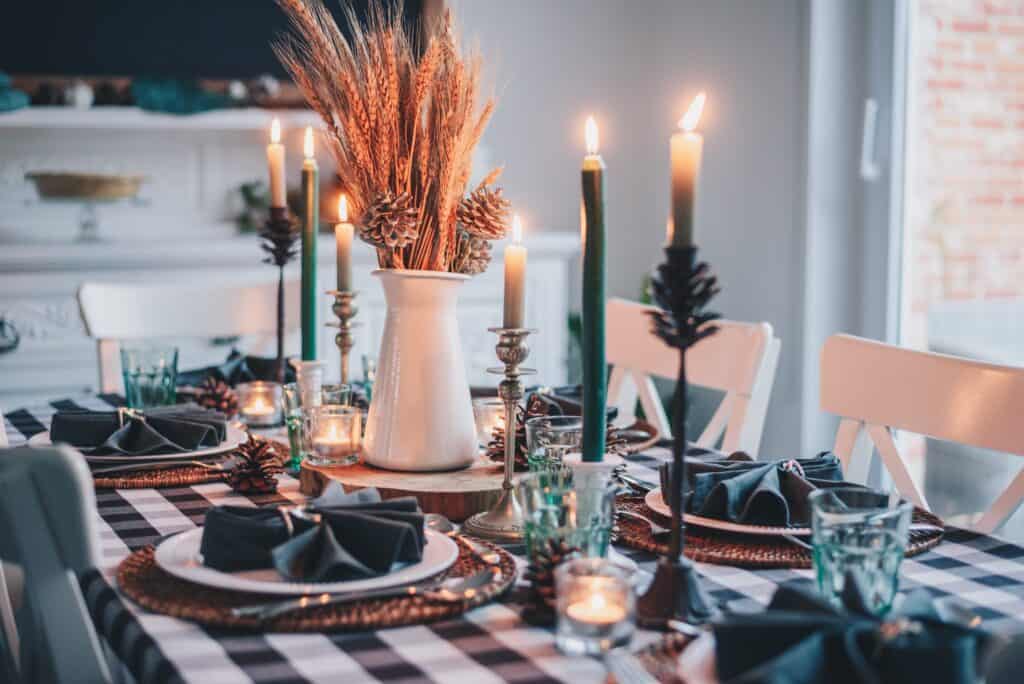 The ultimate kitchen essentials list for fall! Decorate your home this year with some of my affordable fall-favorites on Amazon.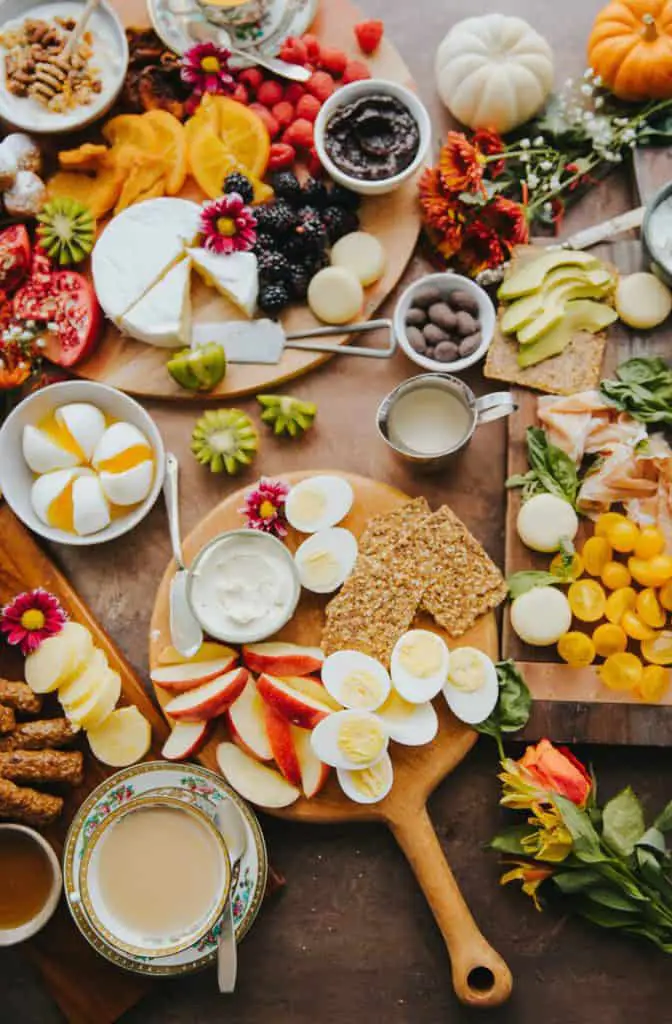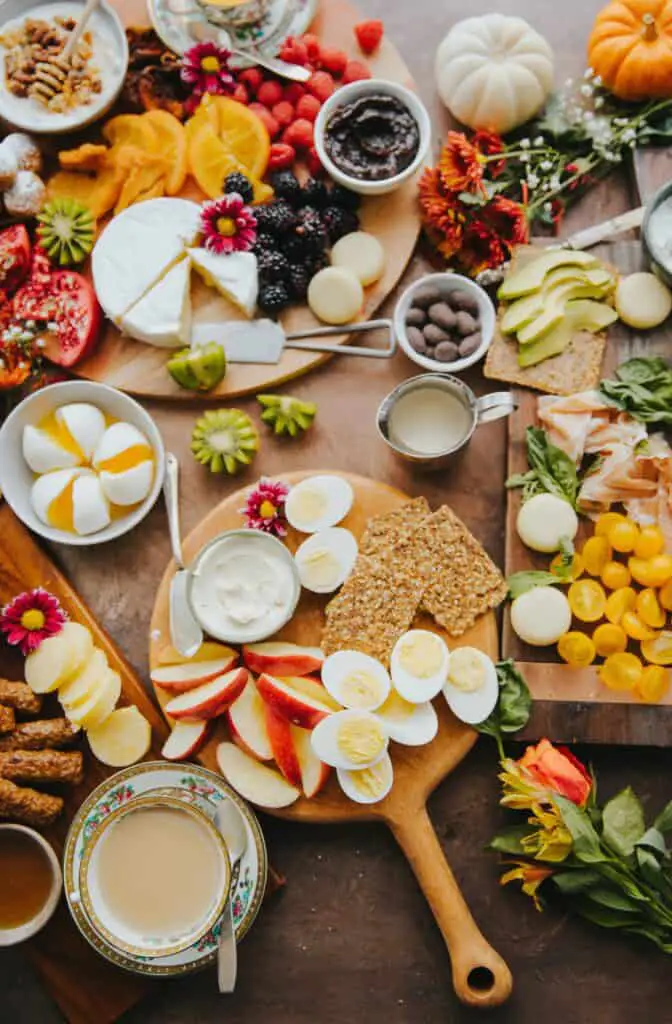 My Fun and Fruity Dinner Party Menu guarantees to impress. Fresh fruit in each dish to adds a lightness that is unparalleled.