When you think of a roux, you might first think of Cajun food with rich gumbos and jambalayas. It is an essential part of the Creole cuisine but have been used by cooks across the world for centuries as the foundation of endless dishes. Making a roux is a basic technique that will increase your understanding of cooking and elevate your sauces for decades to come!
Let's get started!
This post is part of our Basic Cooking Skills series. Each week we will be doing a deep-dive into one basic cooking skill and a brand new recipe to accompany it to practice that newfound skill. Check back throughout the series for updates and new posts.
---
Please note this post contains affiliate links, which means I receive a small commission, at no extra cost to you, if you make a purchase using the links. Please see my disclosure for more details.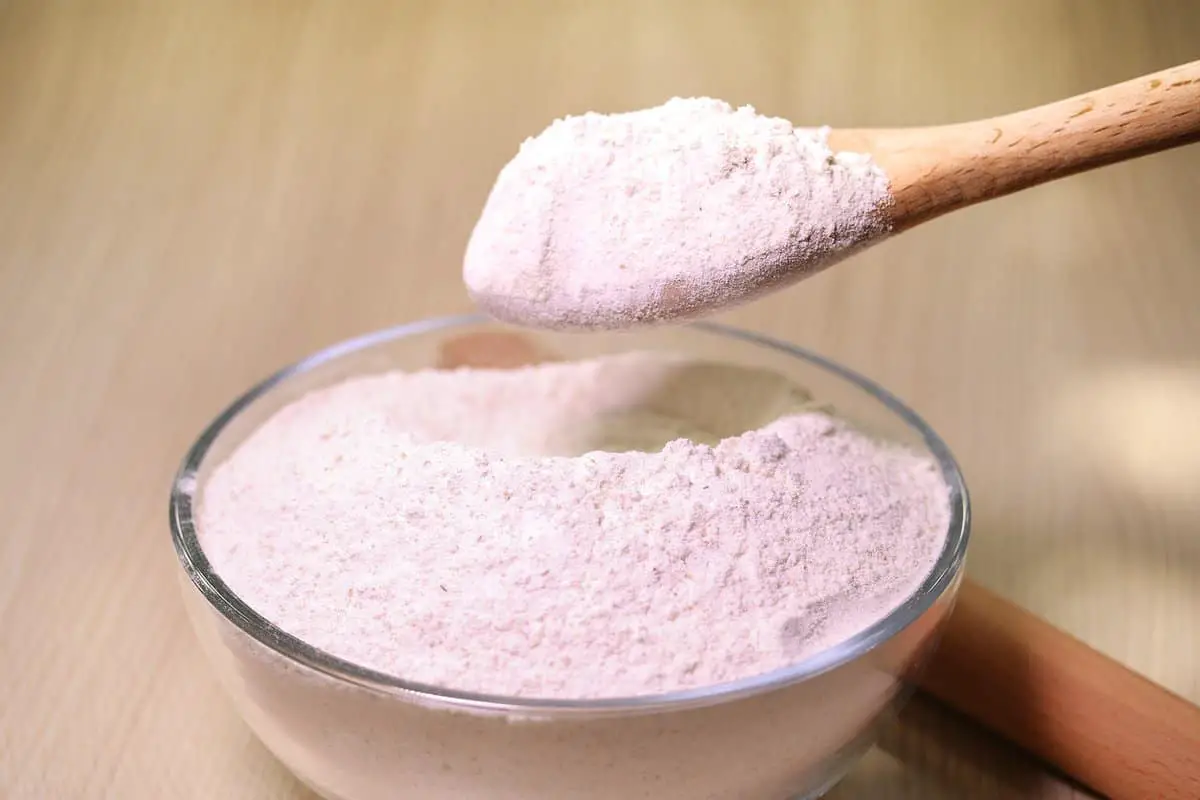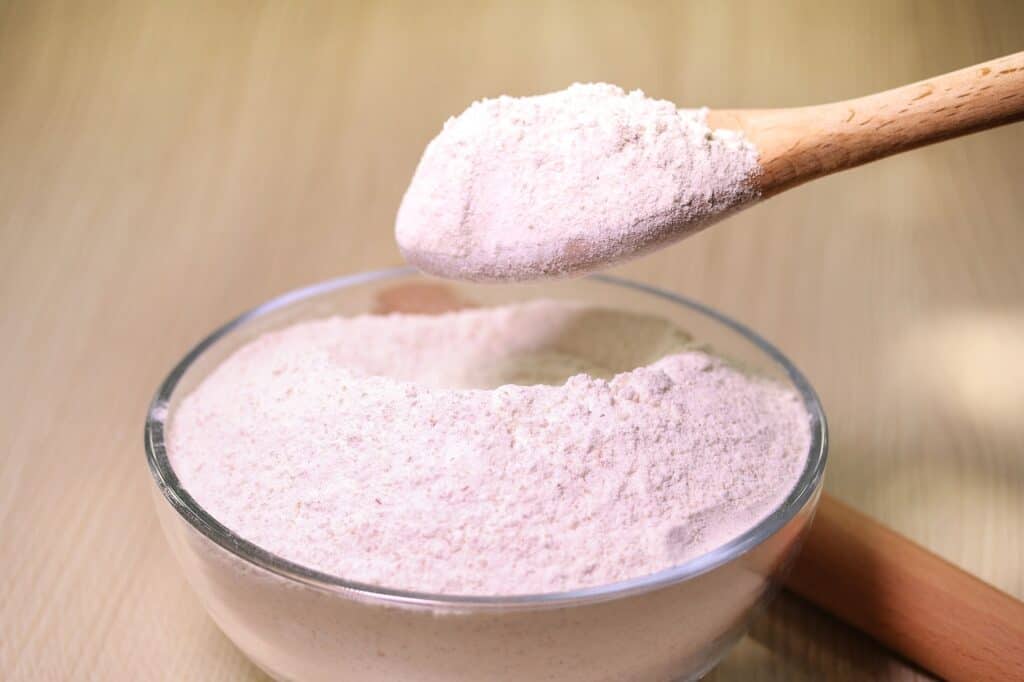 What is a roux?
A roux (pronounced "ru-") is a base for sauces and soups that works as a thickening agent. When heated it thickens your creamy Italian sauces and keeps your dinner gravies from getting clumpy.
Compared to a slurry of cornstarch, rouxs are more flavorful, smooth, and naturally enhance the flavor of the liquids.
Equal parts flour and fat (usually butter) come together to form this simple thickener.
As roux cook longer they develop a darker color and deeper flavor. There are unique ways to use the 3 standards types, and each is a little different than the others. 
how to make a roux
It could not be easier to whip up an amazing roux. Don't blink or you'll miss it!
Heat butter (or another fat) and whisk in equal parts flour. Stir until smooth. Cook for a few minutes until the desired color is achieved.
Typically the rule of thumb for a creamy sauce is 1 cup of liquid = 2 tbsp butter & 2 tbsp milk. For a thinner sauce, use less; for a thicker sauce, use more.
incorporating roux into a sauce
Once your roux has formed and has finished cooking, you can continue creating your sauce or gravy.
Slowly mix in the liquid for your sauce, most often chicken broth or cream.
If the liquid in your dish is hot and already prepared,  room temperature roux can be added into the liquid, stirring vigorously. If your liquid is cold, such as broth from the fridge,  the liquid should be added into the hot roux, stirring vigorously.
Stir frequently to break it down into the liquid and combine.
Don't worry if you need to make adjustments as you go. If your sauce is too thick like a paste, add more liquid. If your sauce is too thin like water, cook in more roux.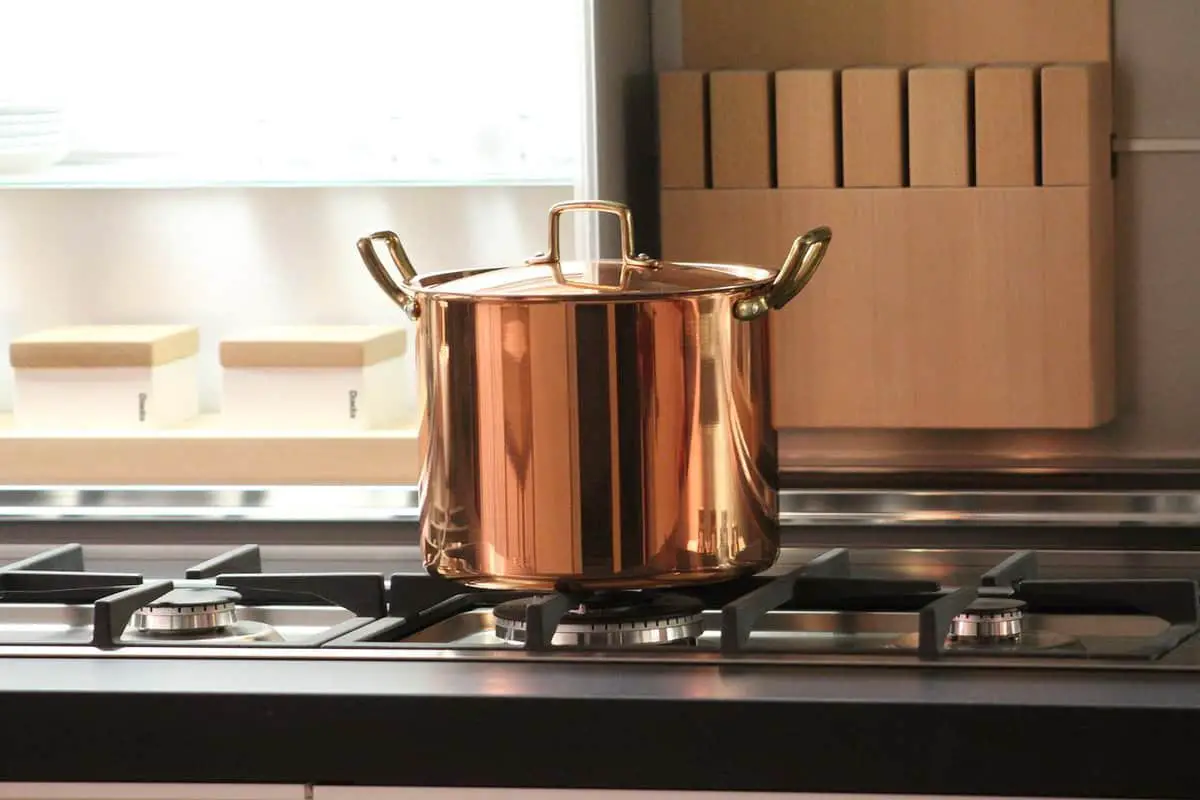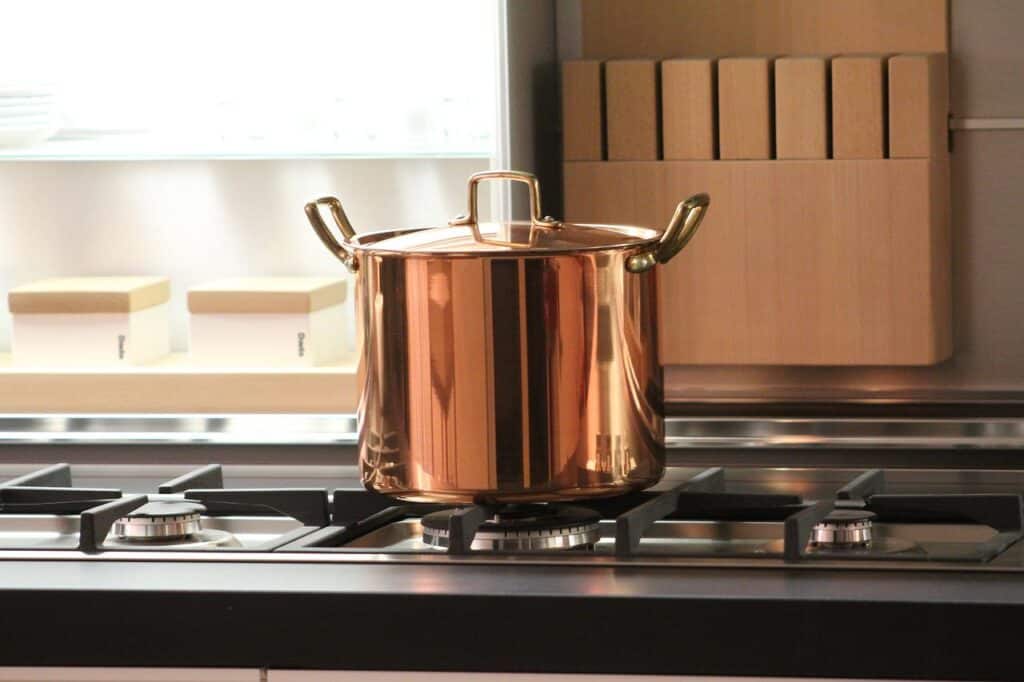 3 types of roux and when to use them
White
The lightest of the rouxs, cooked for 1-2 minutes
The most commonly used
Thickens the most
Uses:

Alfredo sauce
Cheese Sauce
Blond
Cooked for 5-10 minutes
Slightly caramelized and is a deeper brown
Nuttier flavor
Uses:

Veloute and stock-based sauces
Gravy
Soup
Brown
Cooks up to 30 minutes, until almost burnt. So be careful!
Very dark in color
Lots of rich nutty flavor
Uses

Gumbo and other Cajun dishes
Materials Needed
quick takeaways
Roux is a natural thickener for sauces and gravies that enhances flavor
Equal parts butter and flour
1 cup of liquid = 2 tbsp butter + 2 tbsp flour
Easily adjust thickness by adding more roux (thicker) or more liquid (thinner)
Increasing cooking time to create a blond or brown type
Use the 3 different types for unique sauces
Pin me!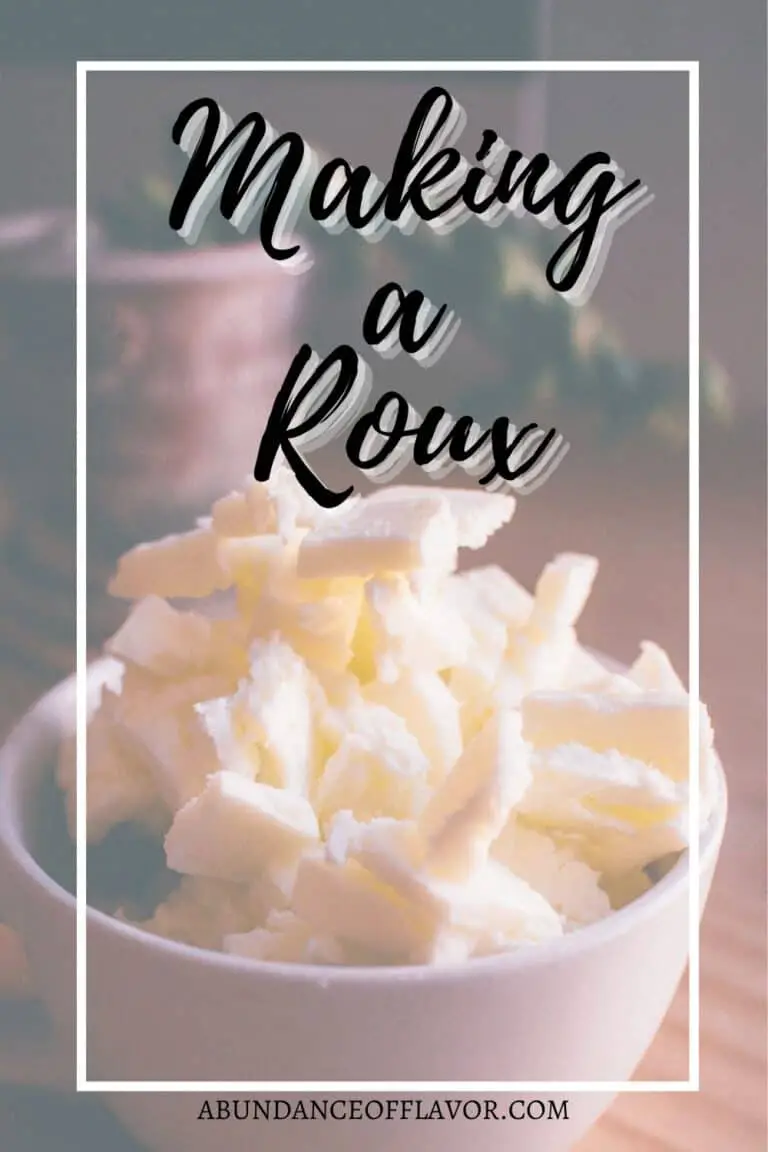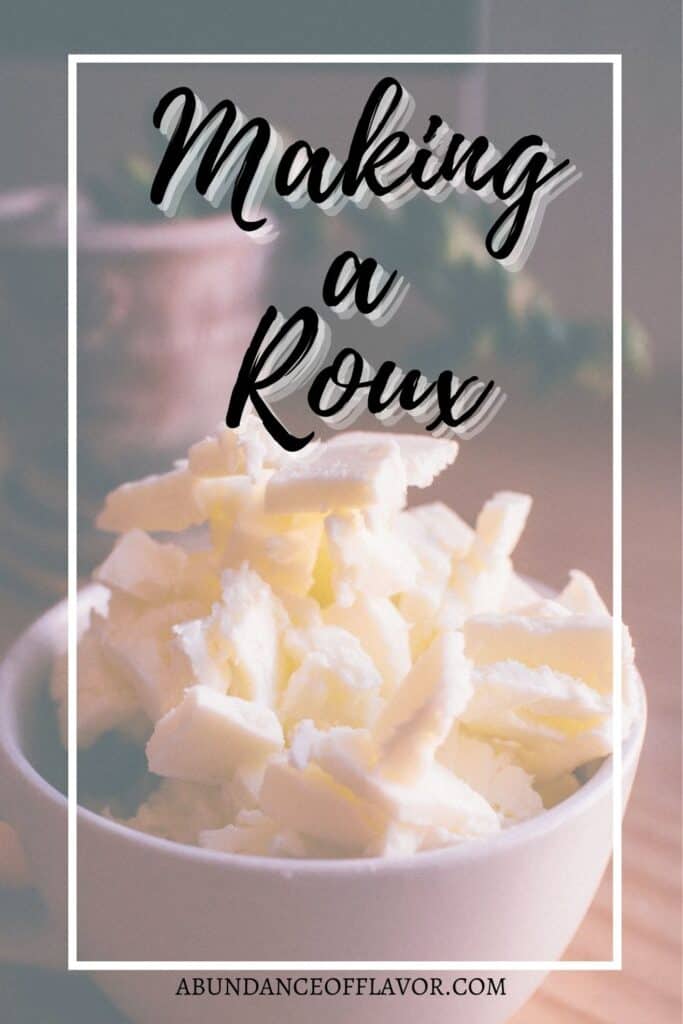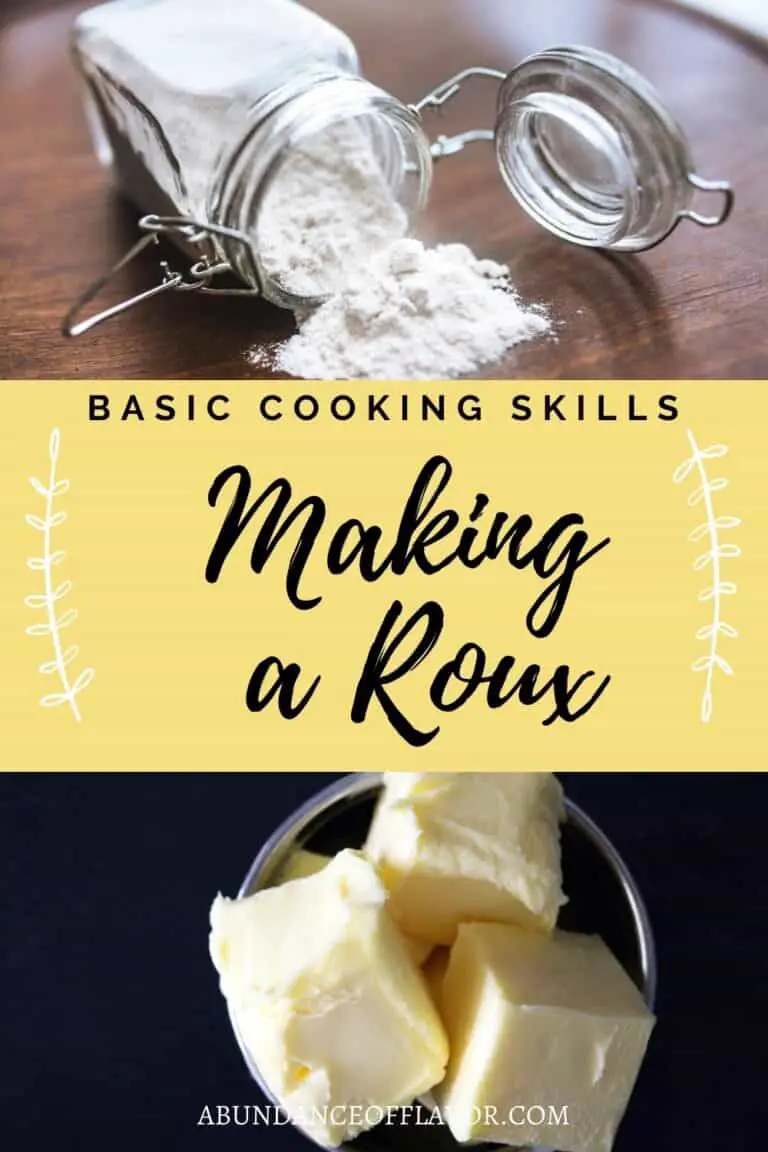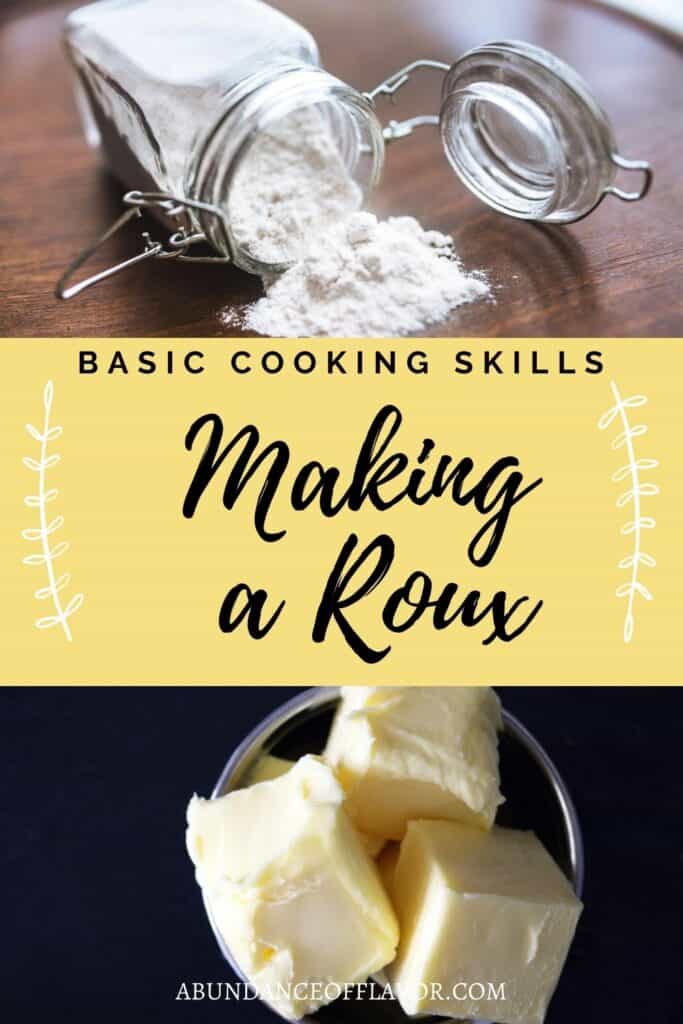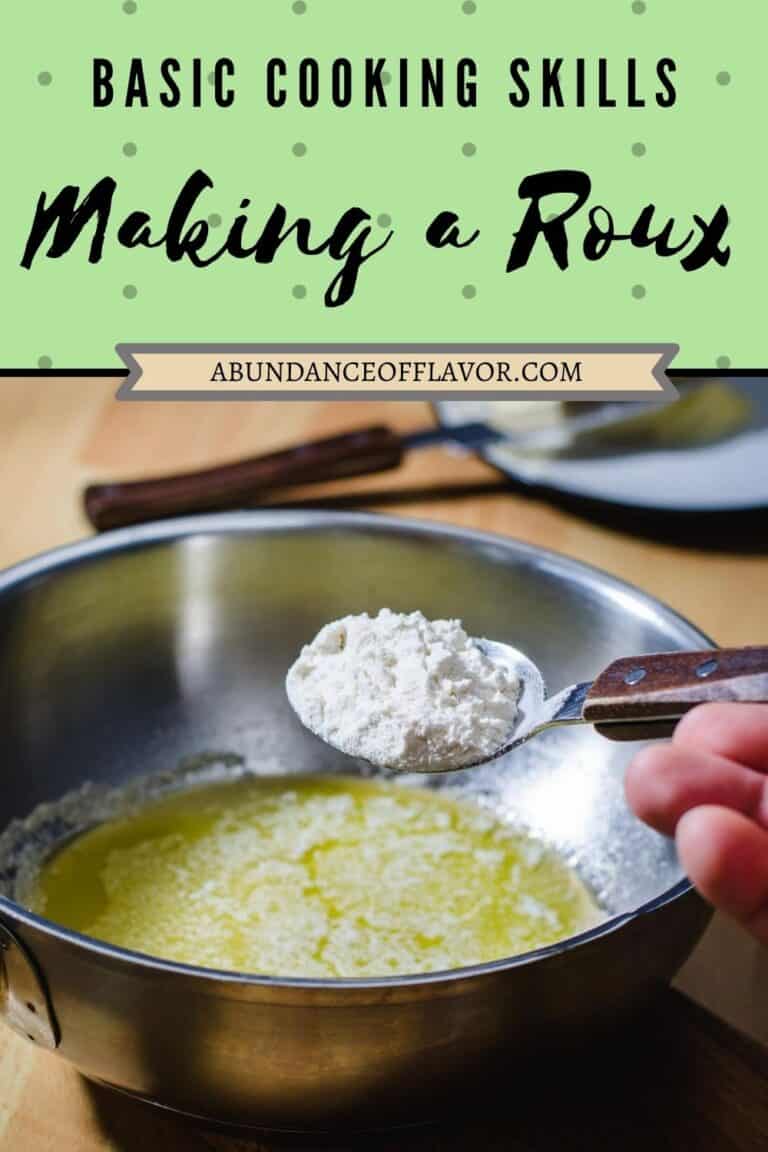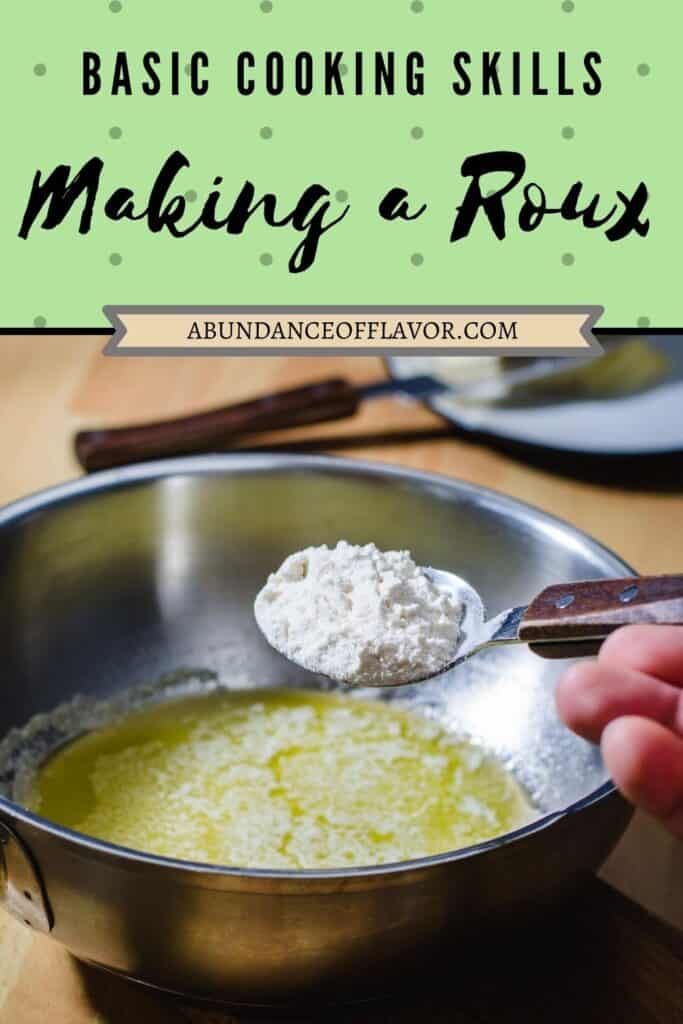 Implement Your New Skill
Now that you know how to make a solid roux, there are no limits to what sauce you can make! Have some fun experimenting in the kitchen with different sauces, gravies, soups and more as you master the 3 different rouxs.
This Thursday check back in for a SUPER easy cream sauce recipe using a white roux! Can't wait to share it with you 🙂
**UPDATE: Check out this easy cheesy cream sauce recipe to test out your roux skills!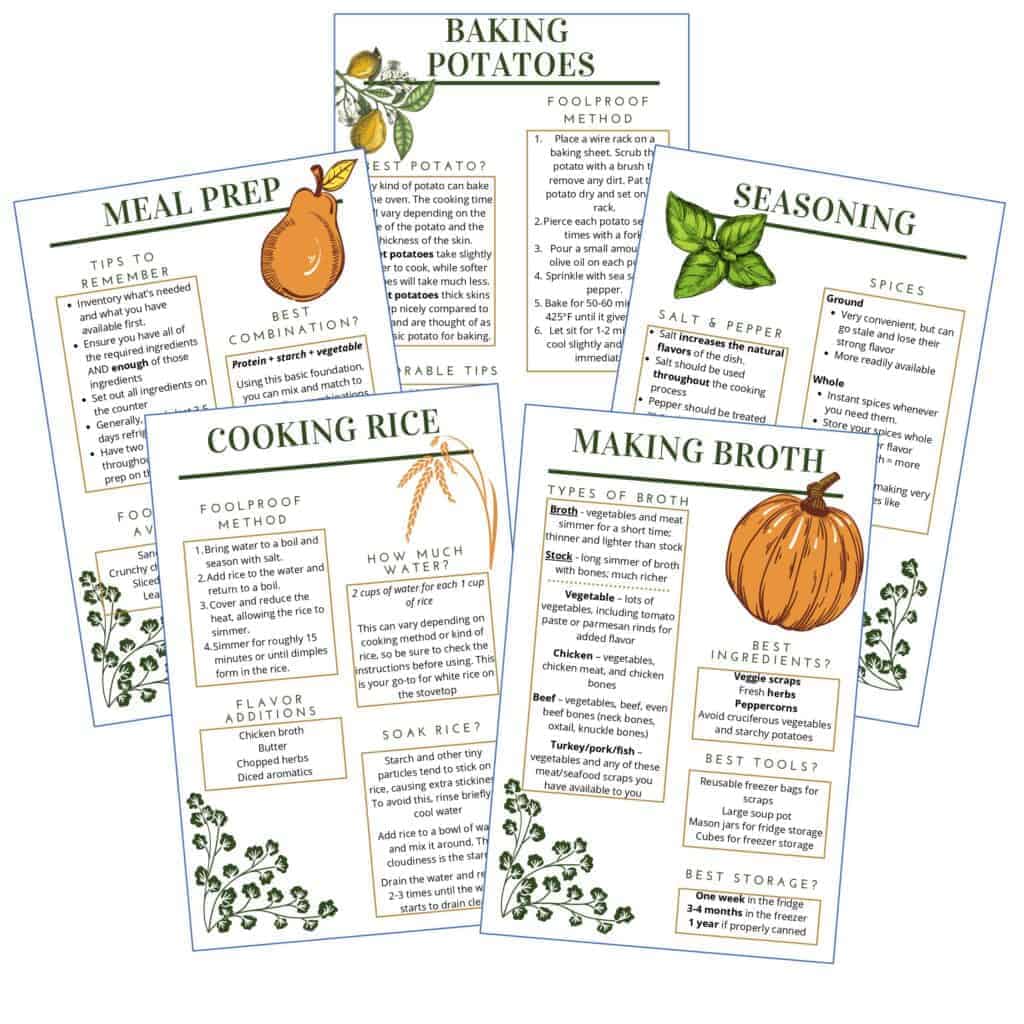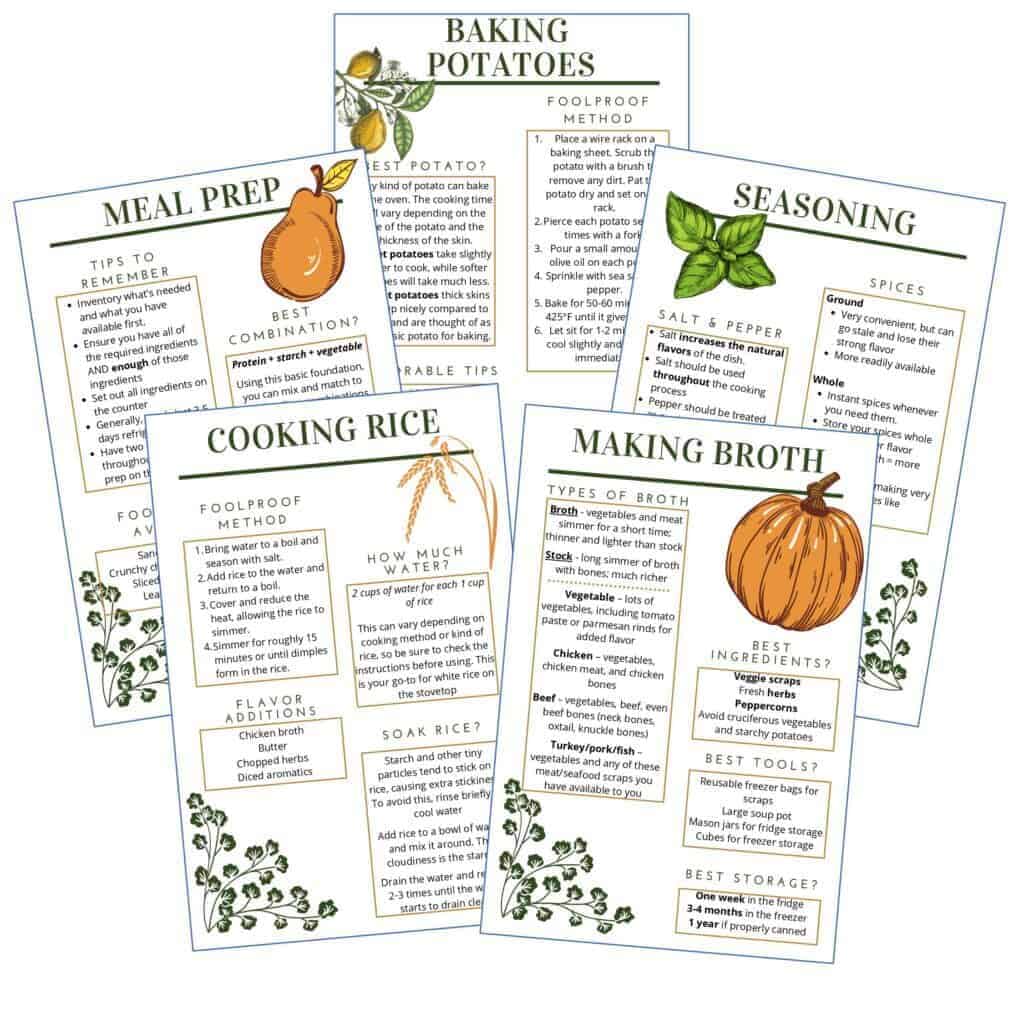 Get your $1 worksheets today!
Related Posts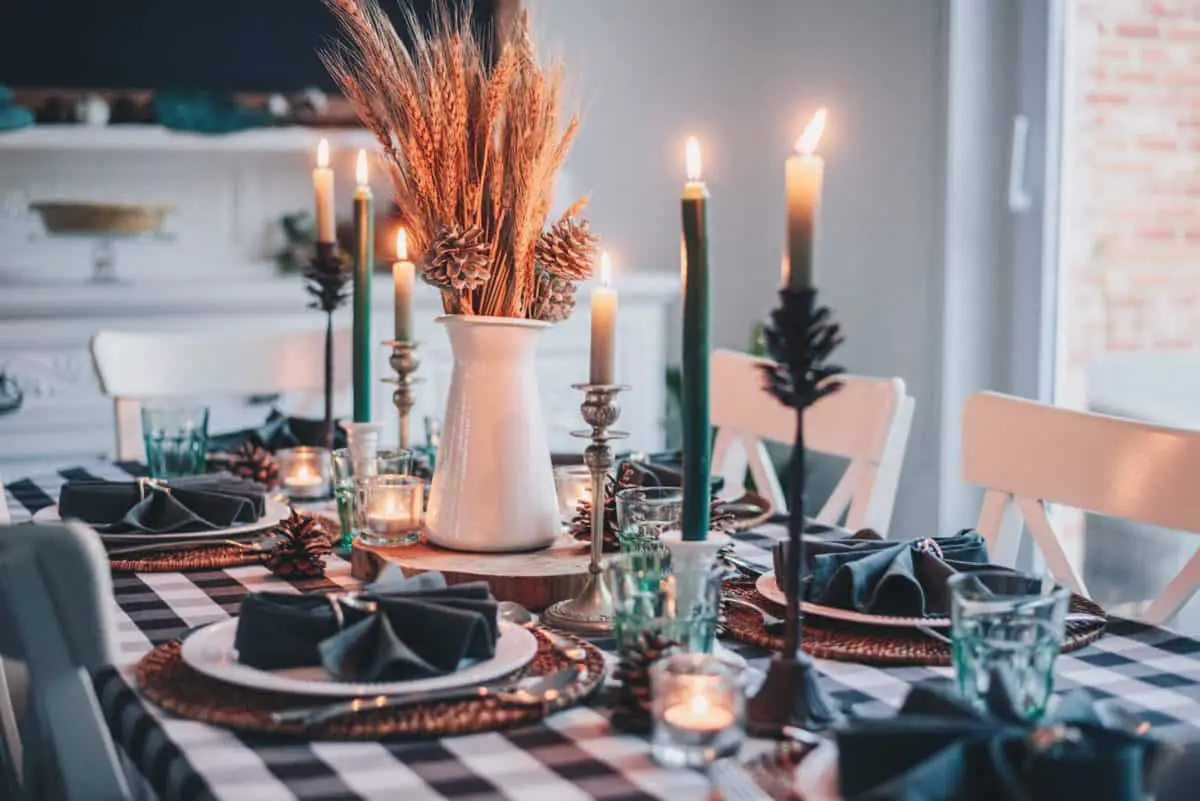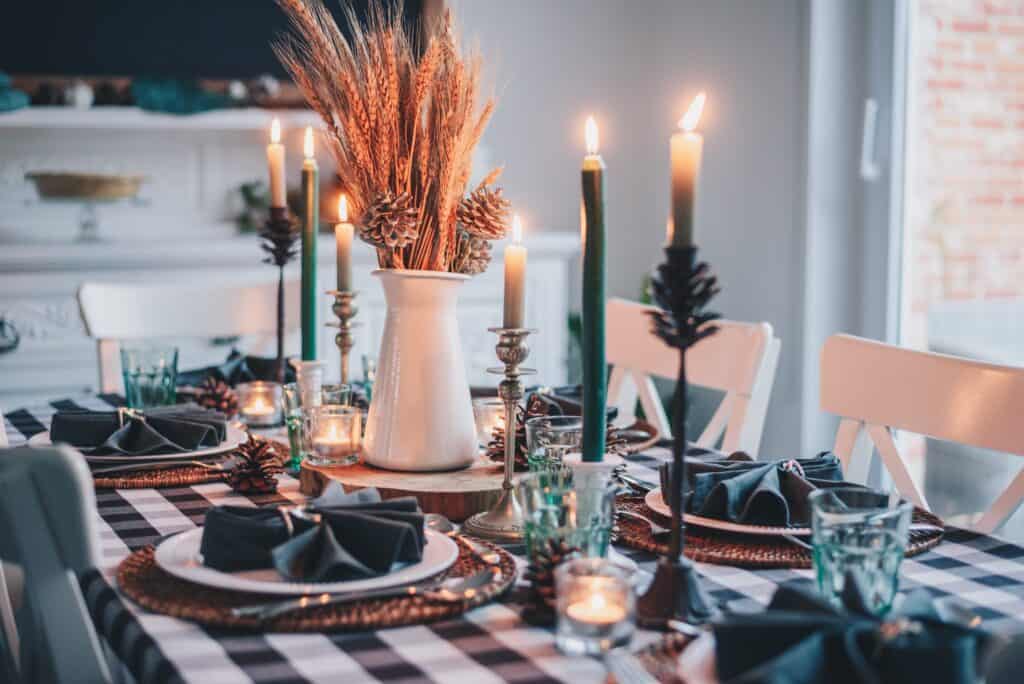 The ultimate kitchen essentials list for fall! Decorate your home this year with some of my affordable fall-favorites on Amazon.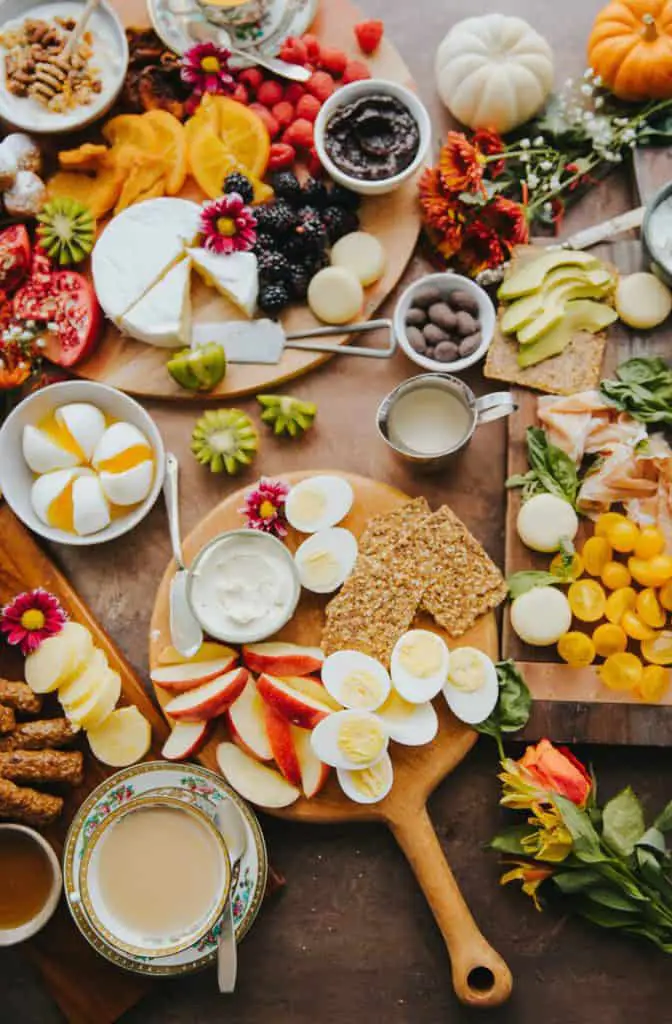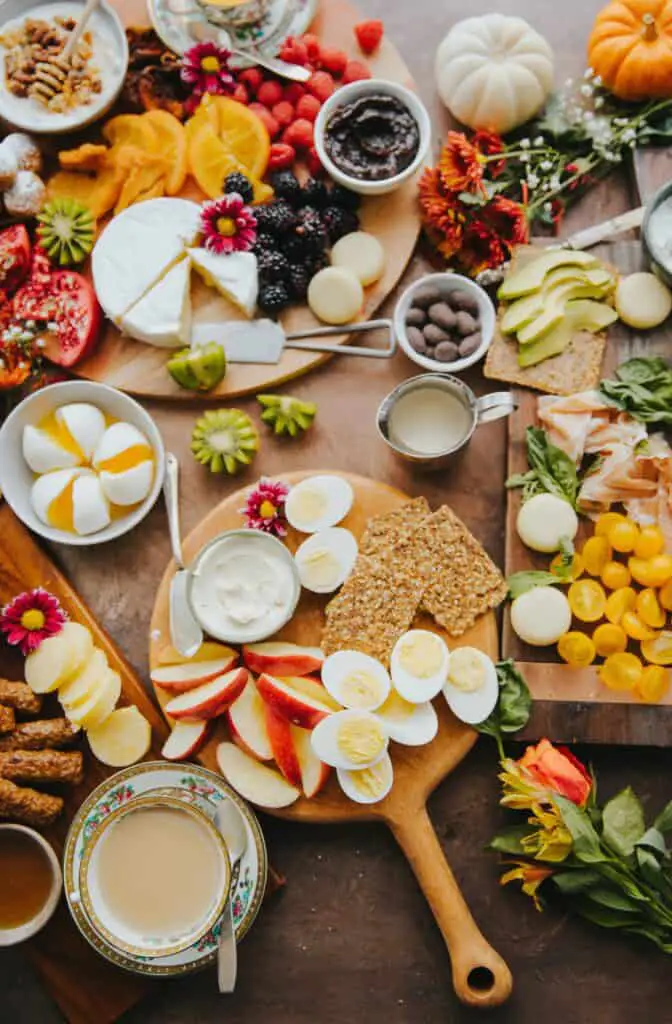 My Fun and Fruity Dinner Party Menu guarantees to impress. Fresh fruit in each dish to adds a lightness that is unparalleled.