You can't go wrong with eggs at breakfast, but how do you decide how you want them cooked when they're all so tasty! There are so many different methods available when it comes to making eggs, and they all serve a unique purpose. I've narrowed down the vast list of options to the 5 most popular ways to cook eggs. The more I learn about eggs, the more I'm blown away at how versatile they are and want to master new techniques.
Let's set our hearts on breakfast and learn something new!
This post is part of our Basic Cooking Skills series. Each week we will be doing a deep-dive into one basic cooking skill and a brand new recipe to accompany it to practice that newfound skill. Check back throughout the series for updates and new posts.
---
Please note this post contains affiliate links, which means I receive a small commission, at no extra cost to you, if you make a purchase using the links. Please see my disclosure for more details.
Nutritional Benefits of Eggs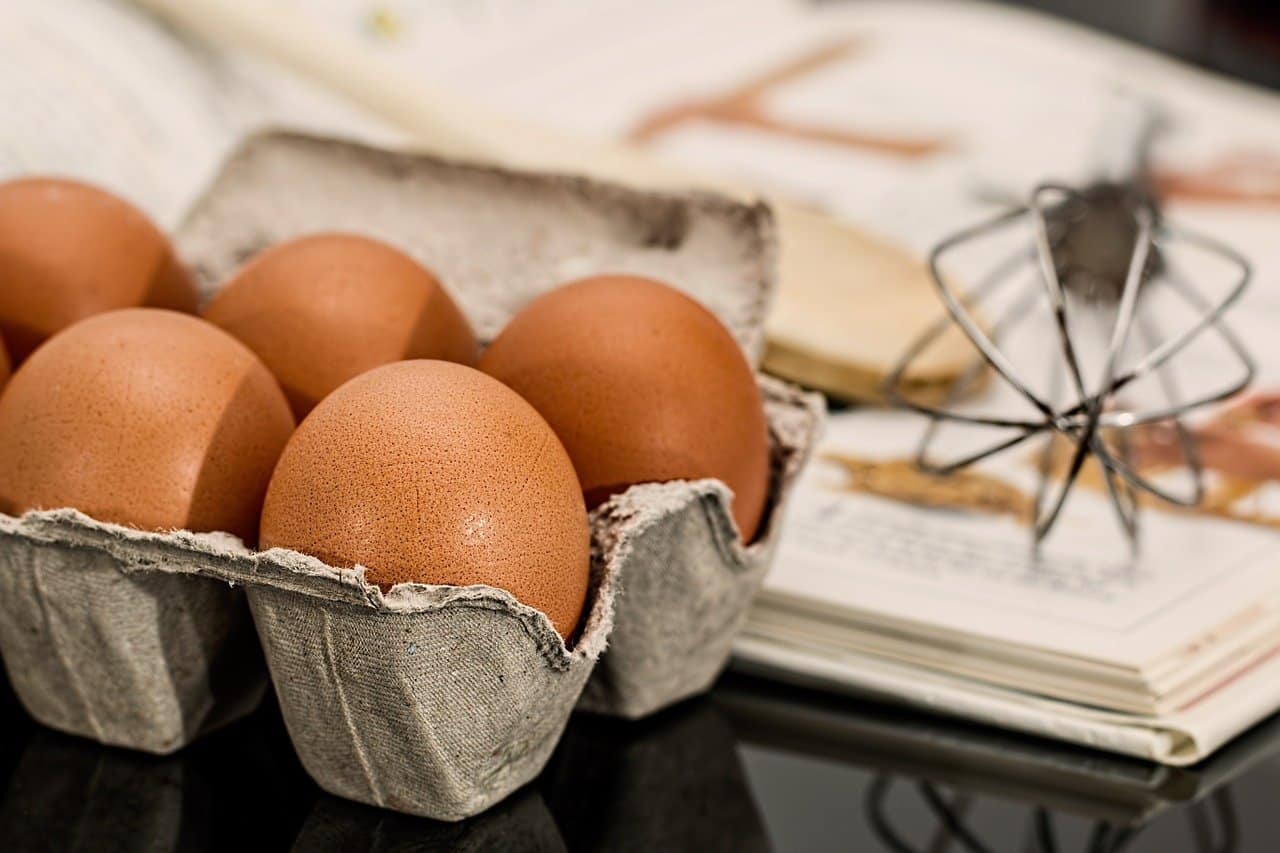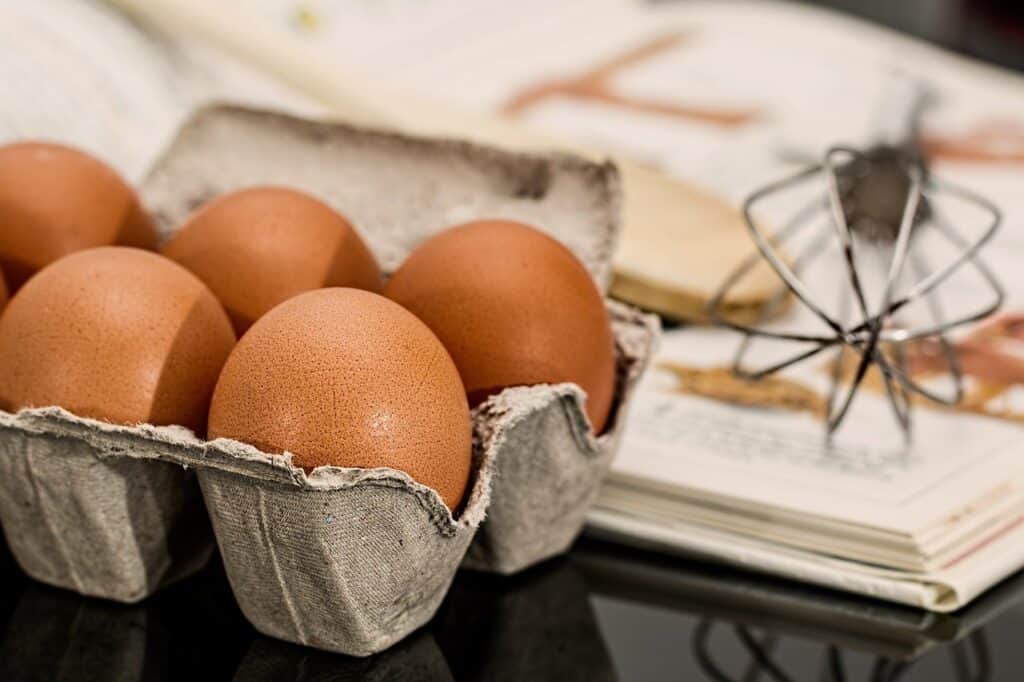 Not only are eggs the perfect centerpiece for breakfast, they contain immense nutritional value. According to Keck Medicine of USC, eggs provide essential protein, various vitamins, and choleric benefits that are immense in number for a food of such small size.
It makes me feel good to know that my body is still getting nutrients when I sit down for an egg brunch with a side of crispy potatoes and a nice cocktail 😉 
Conversely, there are risks of consuming raw eggs. I'm definitely guilty of eating raw cookie dough or licking cake batter off the spoon, so it's important to be aware of the potential risks and stay informed.
When preparing eggs, it's important to keep in mind CDC guidelines to prevent catching any food illness from underprepared eggs. Pasteurizing eggs (heating them at a certain temperature for a certain amount of time) is recommended by the USDA as a method to drastically reduce the risk of food poisoning and does not affect the egg's nutritional quality.
Interestingly, in cooking classes I have taken chefs have mentioned repeatedly how common it is among their peers to consume small portions of raw eggs in dishes. (We even made an aioli with raw egg in the class!) So while consuming raw egg may be more common than we think, children, the elderly, pregnant women, and immunocompromised should take extra caution and avoid it entirely.
Now let's get cooking.
How to: Cook an Egg
When compiling research for this post, I landed on a post that lists over 100 ways to cook an egg. That's insane!!
It can get pretty overwhelming, in my opinion, to wrap my head around all the various methods and know which ones are the most reliable.
I've narrowed it down to this shortlist of 5 of the most widely-used ways to cook eggs:
Boiled 
Scrambled 
Sunny side up 
Shirred
Poached
Below you'll find the entire guide to cooking eggs explaining the steps to complete each cooking method and how best to use each type of egg.
Guide to Cooking Eggs
1) Boiled Eggs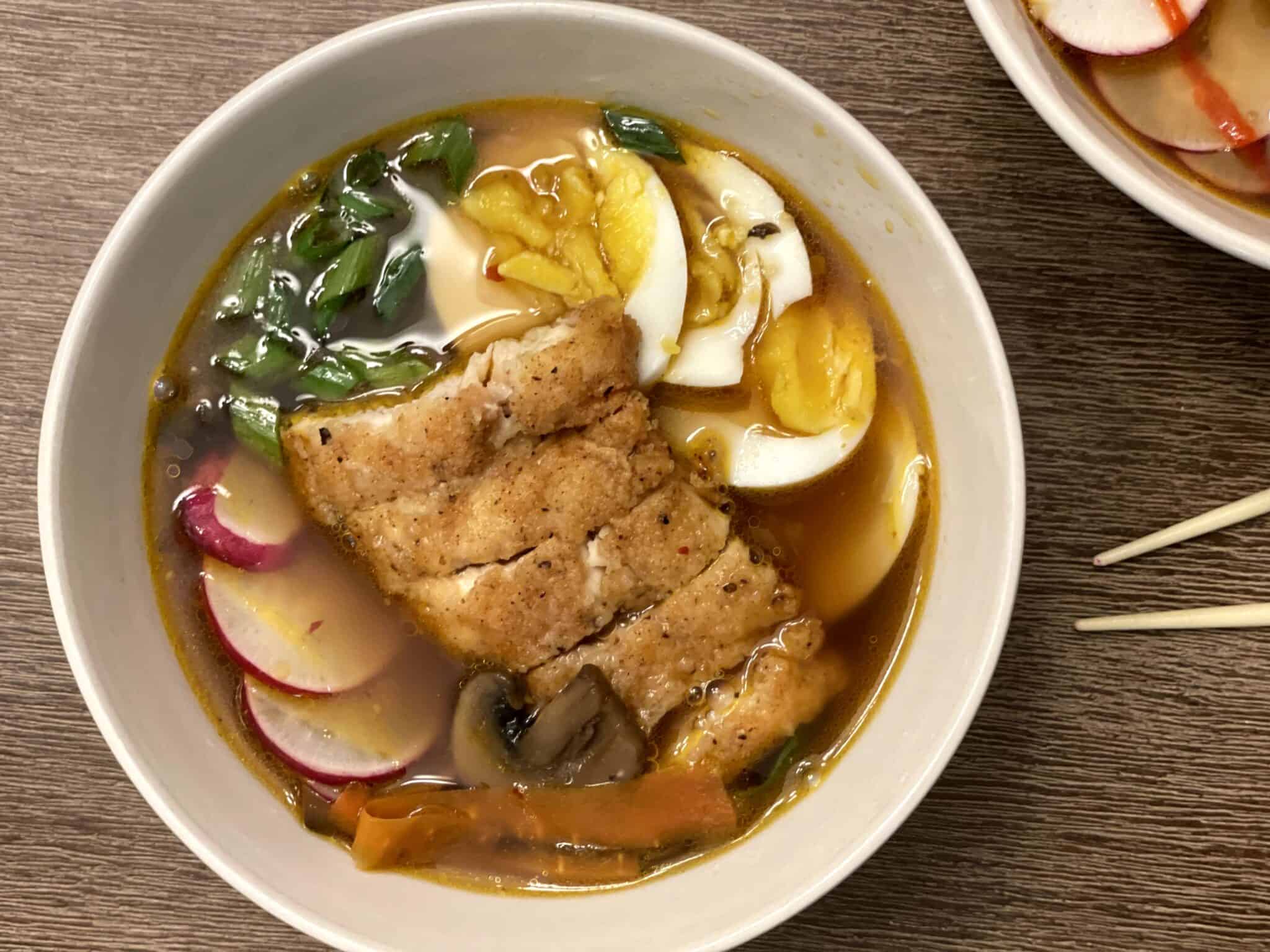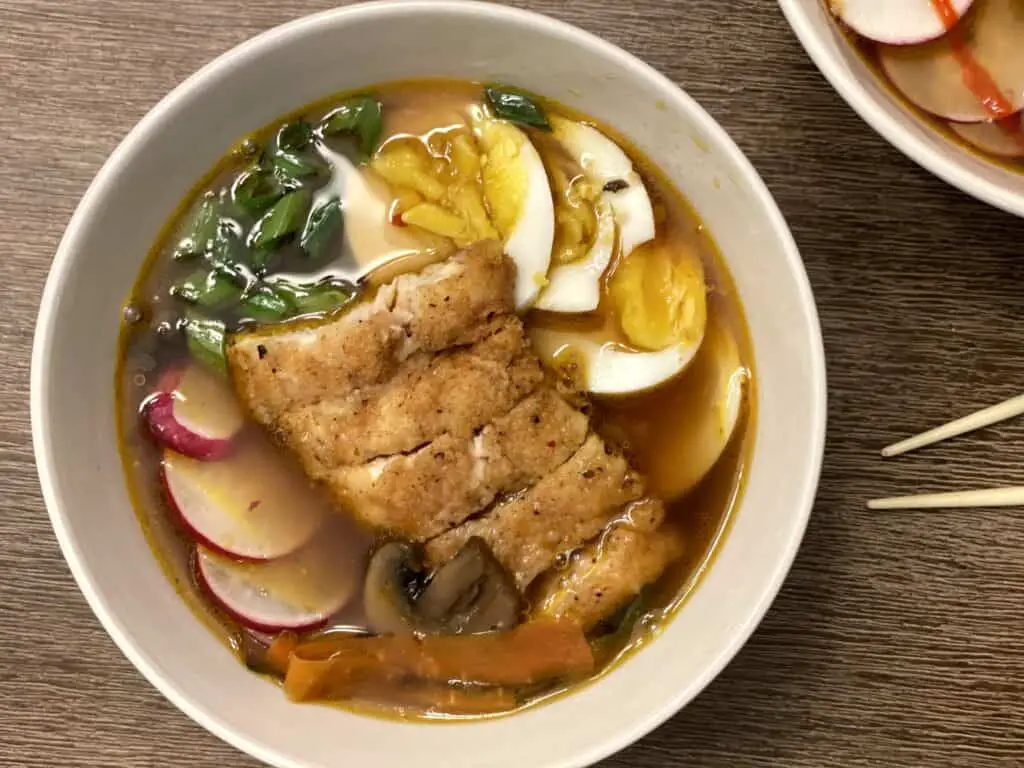 Equipment Needed
Method
There are a lot of varying opinions on the proper way to boil eggs. I've tried to change up the process a little to test out different tips, but there's one way that never fails me.
Place eggs in a pot and fill with water. Submerge the eggs completely and ensure there is water above them too.
Bring the water to a boil. Once boiling, remove the pot from the heat and cover. Let sit for 10 minutes for hard-boiled eggs.
While the eggs are cooking, prepare a large bowl with ice water. Place the eggs directly into the ice bath and let sit for another 10 minutes.
Peel the skin of off the eggs and enjoy!
Hard vs. soft
The length of time that eggs rest in the hot water affects their doneness.
10 minutes will cook the yolk completely, referred to as hard-boiled eggs.
A cook time of 5-8 minutes only cooks the yolks partially, referred to as soft-boiled eggs.
Which type of boiled eggs you want will depend solely on what your plans are for them.
What recipes can I make with boiled eggs?
Hard-boiled eggs are easier to slice into smaller pieces and crumble the yolk because they are fully cooked.
Salad toppings, potato salad, and deviled eggs are some of the most common ways to enjoy hard-boiled eggs, as well as just eating them plain as a healthy snack.
Soft-boiled eggs are not as easy to cut and the soft yolk is more difficult to handle. They're best served with a starch to help soak up the yolk.
You will find them mostly in dishes like ramen, on toast, with noodles or rice, or even over a salad.
2) Scrambled Eggs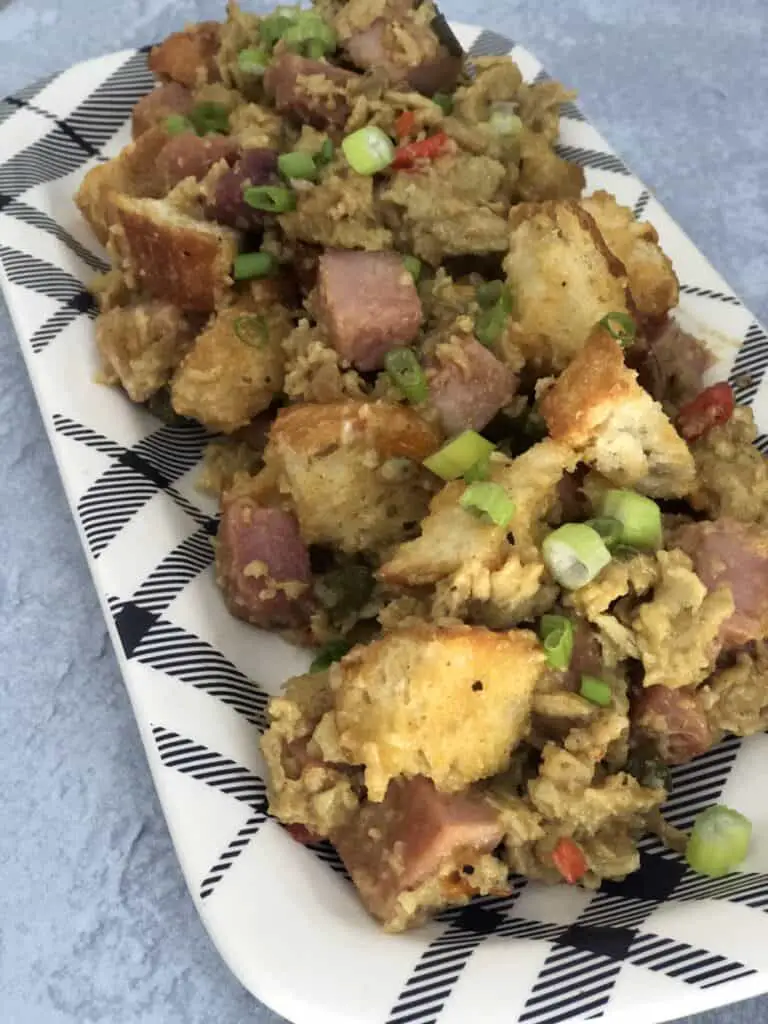 Equipment Needed
Method
Arguably the most popular way to cook eggs: scrambled!
There's some nostalgic about enjoying simple scrambled eggs for breakfast. And with a few fun add-ins, classic scrambled eggs can be taken to a whole other level.
Heat a nonstick pan to medium or medium-low heat. Melt butter and add enough olive oil to ensure the entire pan is covered.
Crack the desired amount of eggs into a small bowl. Mix in a splash of milk or cream, shredded cheese, and salt & pepper. Whisk thoroughly until completely combined (I like to use my stand mixer to make sure they're really whipped).
Pour the eggs into the pan. As the eggs start to cook, gently hold the outer pieces of egg into the middle.
Keep stirring and moving the cooked parts of the egg until it no longer "floods" (the liquid of the egg moving around — it should now be thickened) and everything is cooked through.
If you'd like to mix in other ingredients for a scramble, ensure they are cooked separately and toss into the eggs when they are about 90% done.
Hard vs. soft
Similarly to boiled eggs, hard scrambled eggs are when the eggs are cooked completely through and no longer have a dewey look.
Scrambled eggs are considered soft when they are still a little moist but aren't runny.
What recipes can I make with Scrambled eggs?
Enjoy scrambled eggs outright with toast and bacon, add into a breakfast burrito, mix with country ham and green onions, or stir into fried rice.
The opportunities for scrambled eggs are numerous and you can't beat the ease of scrambling on the stovetop!
3) eggs Sunny Side-Up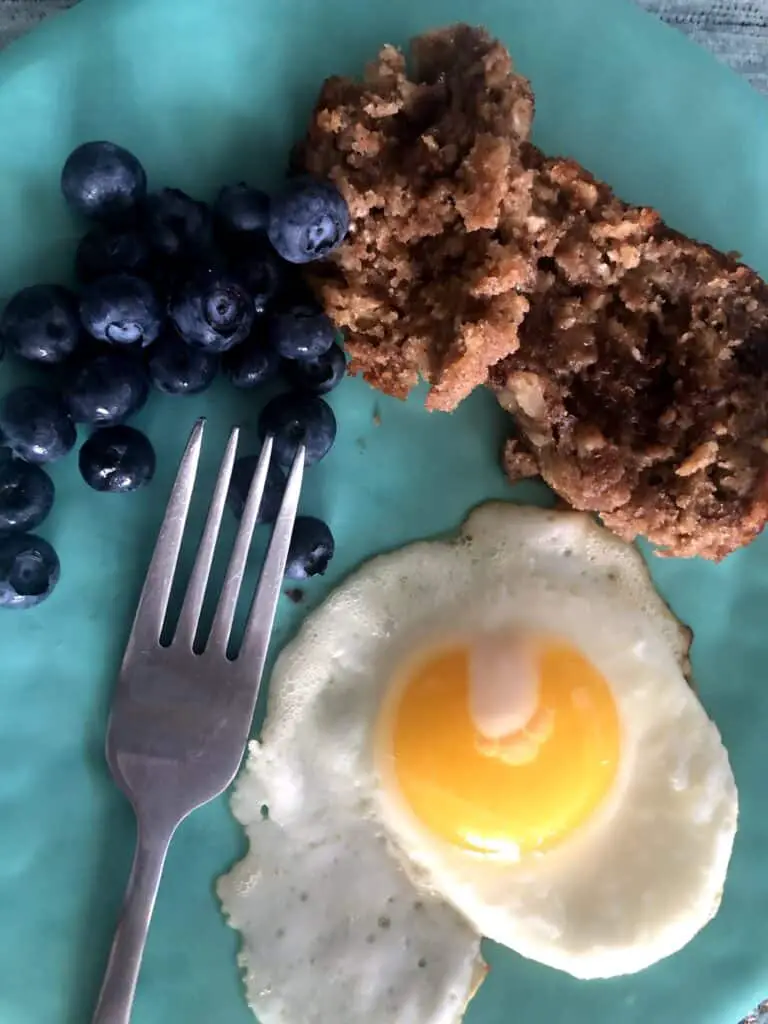 Equipment Needed
Method
Sunny-side up eggs are the eggs you see in movies being served at old-school '50s diners and are very camera friendly.
Melt butter in a nonstick skillet over medium to medium-low heat.
Crack the egg directly into the pan. I still find it tricky juggling multiple at once in the same pan without them running together, but it's doable!
Cover with a lid and let it cook undisturbed. The lid will trap the heat trying to escape from the pan and will help cook the top of the egg.
The whites of the egg will cook quickly and may start to crisp on the edges. The yolk takes a little more time, but once it's no longer translucent it's ready to serve.
Over-easy?
Eggs. made sunny-side up are very similar to over-easy eggs but there are slight differences
Instead of using a lid to trap steam to cook the top of the eggs, for over-easy you actually flip the entire egg over. and cook it face down for a few brief minutes.
What recipes can I make with Sunny-Side Up eggs?
Toast is the #1 companion of sunny-side up eggs!
The inside of the yolk will be a little runny so having a starch to sop it up is preferred.
Toast, hash browns, grits, or on top of a breakfast bowl are some of the most widely-used ways to enjoy sunny-side up.
4) Shirred Eggs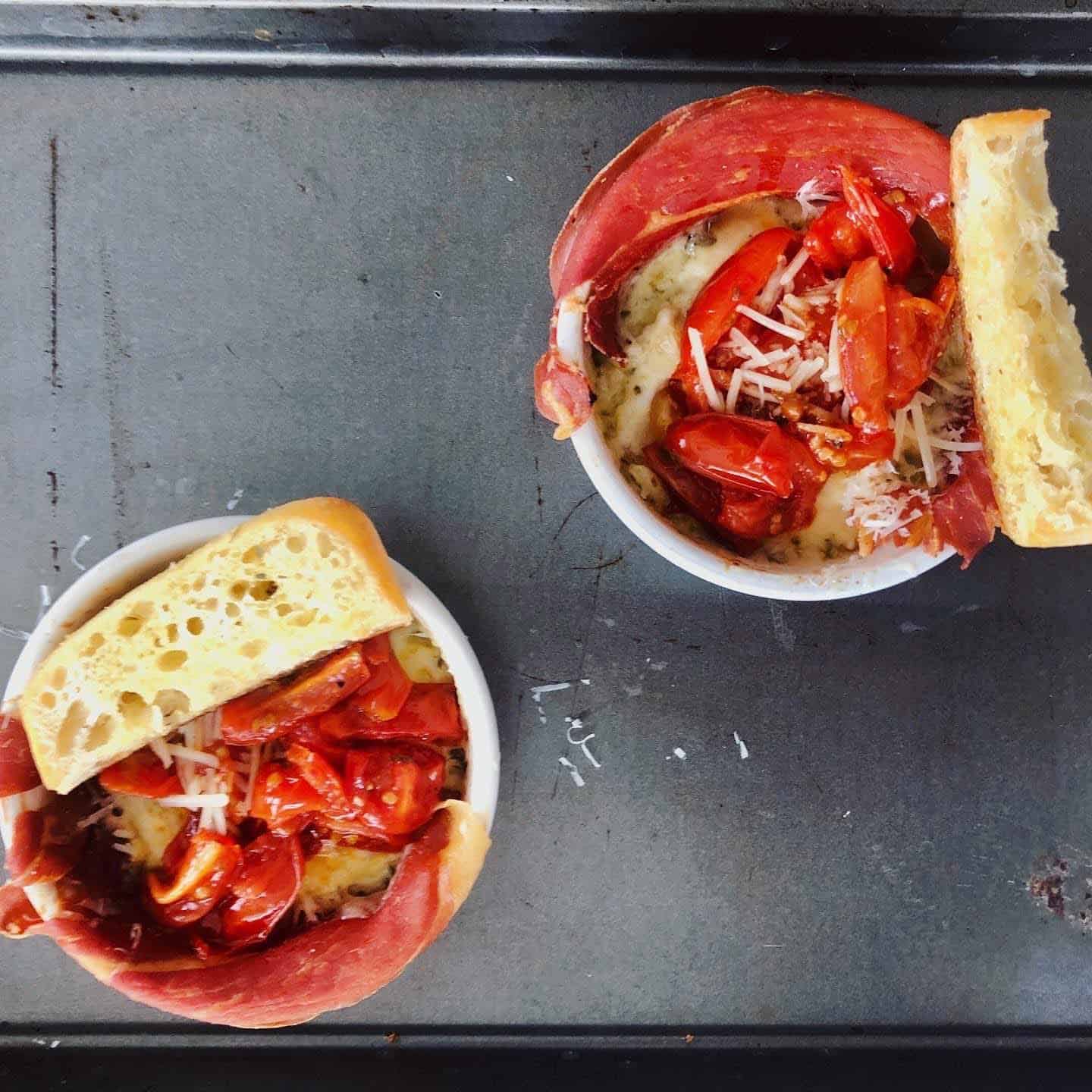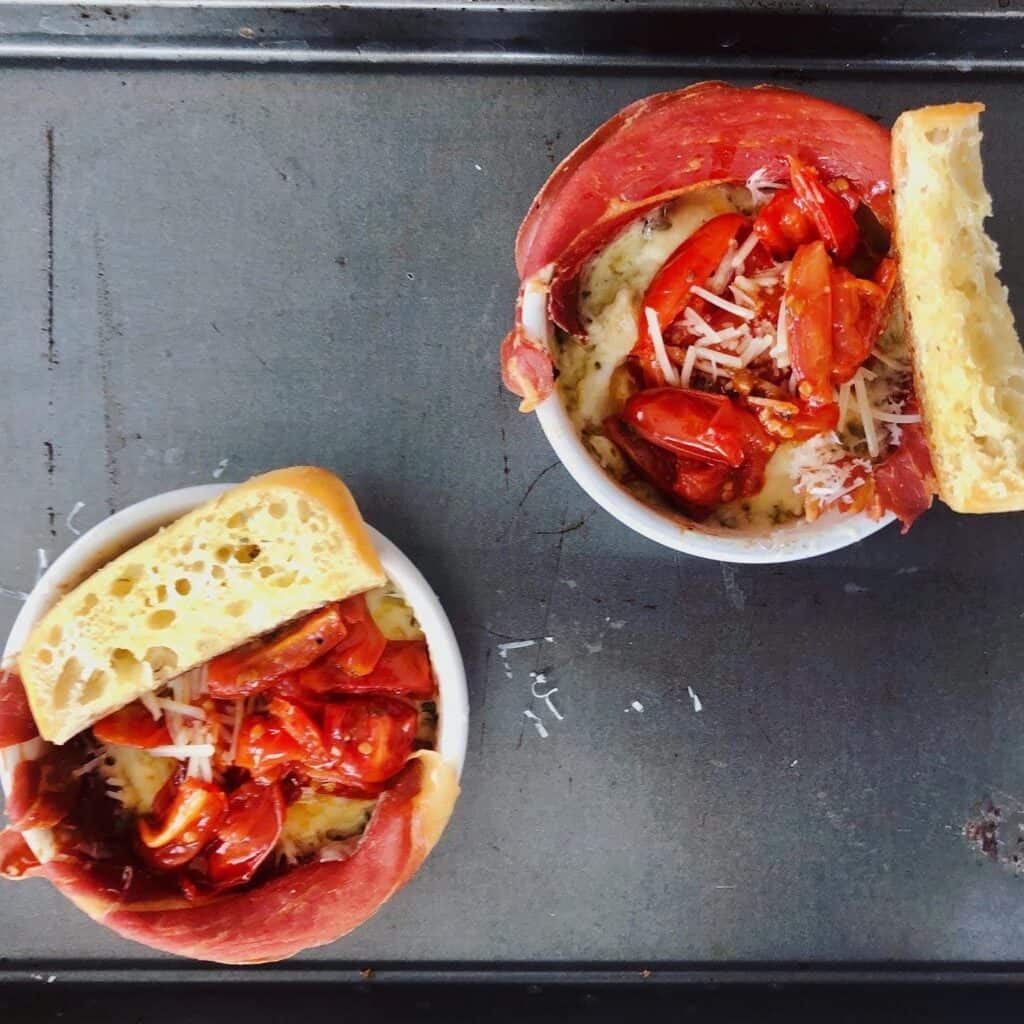 Equipment needed:
Method
This method of cooking is unique in that it is baked in the oven!
Only recently did I learn about shirred eggs and loved the idea of individual baked egg cups!
Eggs are mixed with cream and baked to create a dense custard that can be enjoyed with lots of toppings.
Using ramekins for individual servings, grease thoroughly. Crack 2 eggs into each ramekin and add heavy cream. Add a dash of salt and pepper and bake.
Bake until the edges are set but the middle moves slightly, around 12-14 minutes.
What recipes can I make with Shirred eggs?
Ramekins are perfect for individual breakfast servings and each can be uniquely topped.
Top with parmesan cheese and green onions for a classic touch.
Line the ramekins with prosciutto and top with sliced tomatoes for a little Italian flare.
Heat dried herbs into the cream and stir in veggies for a fresh take.
5) Poached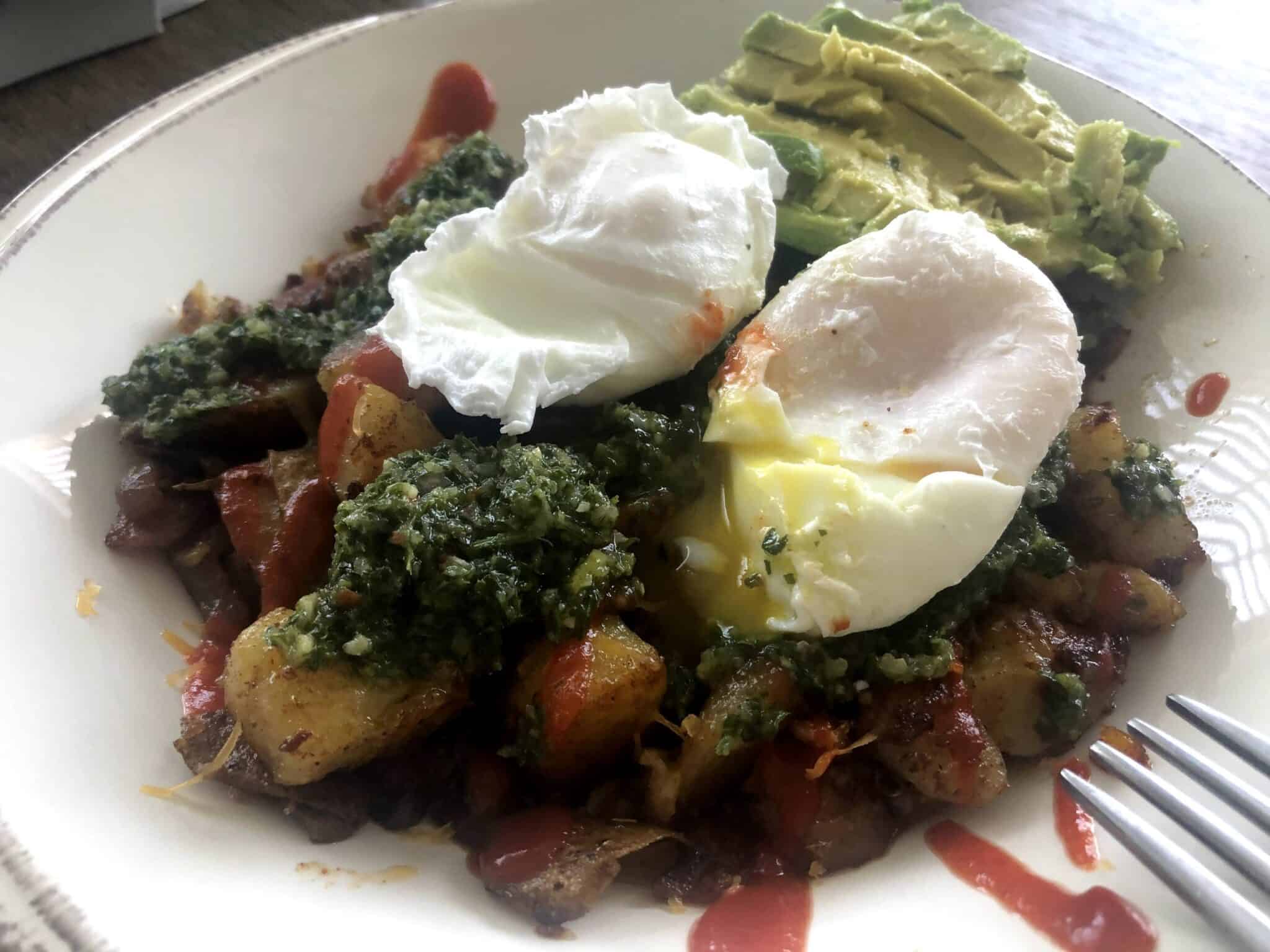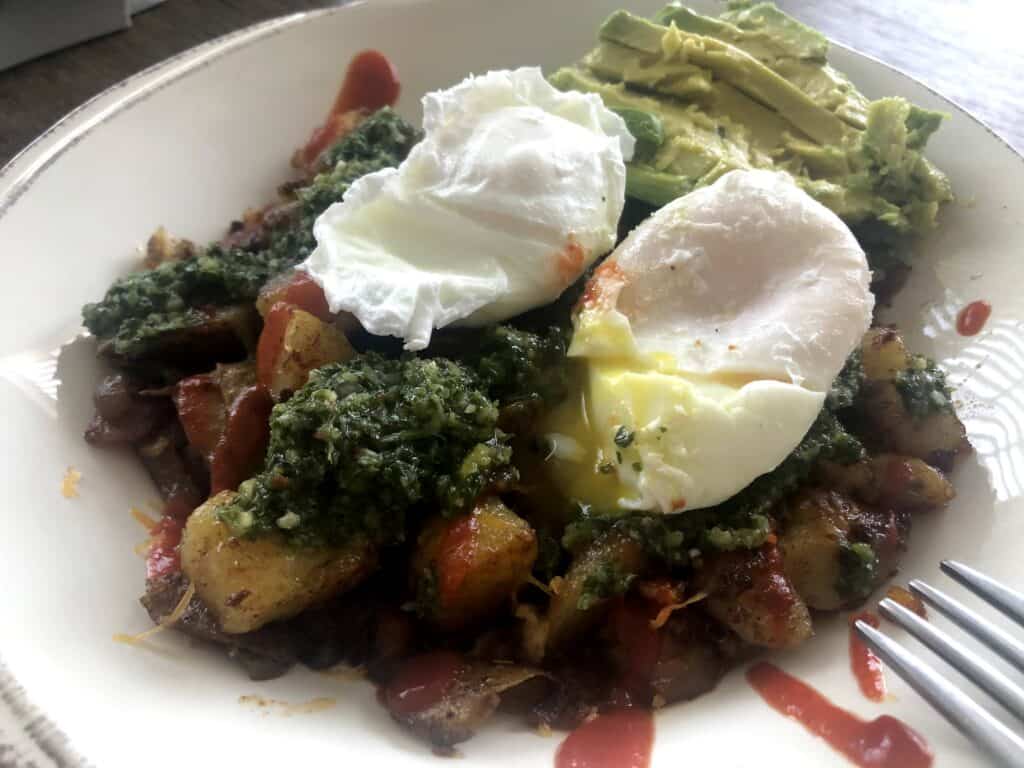 Equipment needed:
Method
I always thought that poached eggs were TOO fancy for me but boy was I wrong!
Poached eggs cook in hot water alongside a splash of vinegar. The vinegar helps science do its thing and allows the egg to coagulate and solidify. How cool!
Heat a few inches of water and bring it almost to a boil. Pour in a tbsp of vinegar.
Crack each egg into a small bowl and carefully lower the bowl into the water and pour in the egg. Carefully swirl a large spoon in the water around the egg to help form a round shape.
Multiple eggs can be poached at once but it can be a little tricky to keep them from cooking into one another.
Cook for 5 minutes. Remove the egg and place in a tea towel and serve. If not eating immediately, place in an ice bath to stop the egg from cooking.
What recipes can I make with boiled eggs?
Like other forms of eggs, poached eggs pair perfectly with starches. The yolk is runny and is soaked up with bread or potatoes.
Top a breakfast hash with poached eggs and chimichurri, or create eggs benedict with an english muffin and hollandaise.
Poached eggs are a quick way to bring your breakfast to the next level!
Pin me!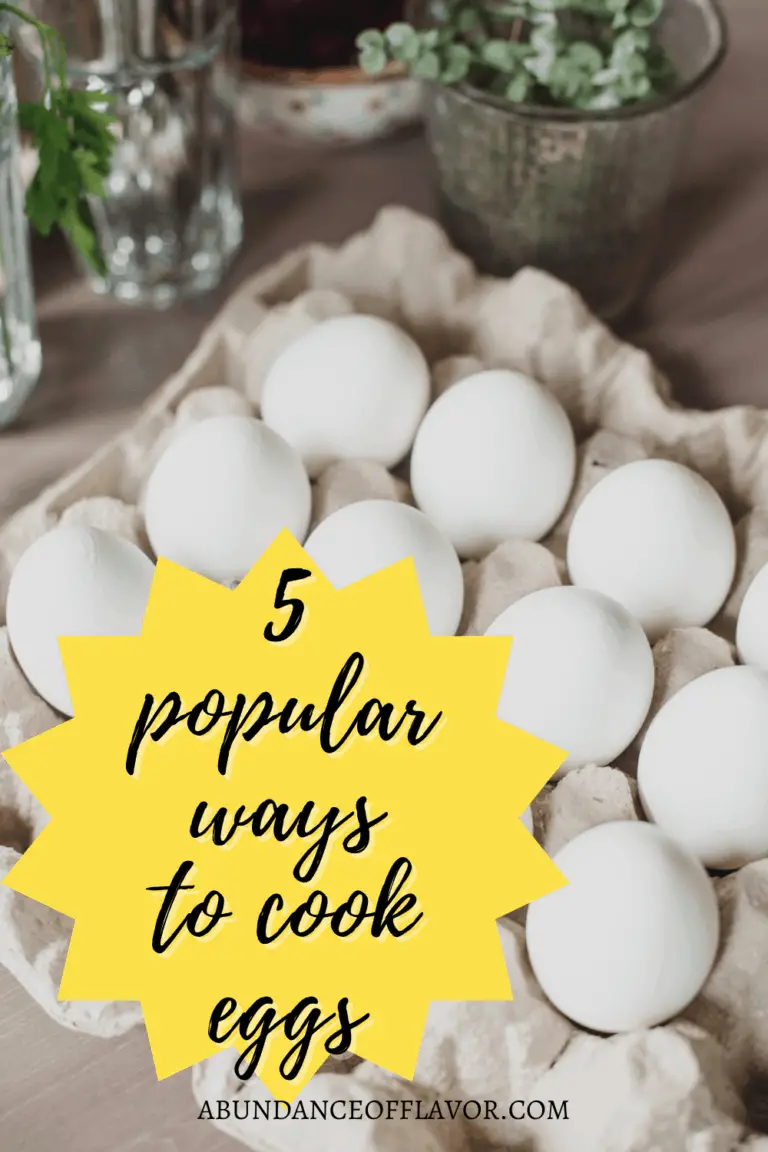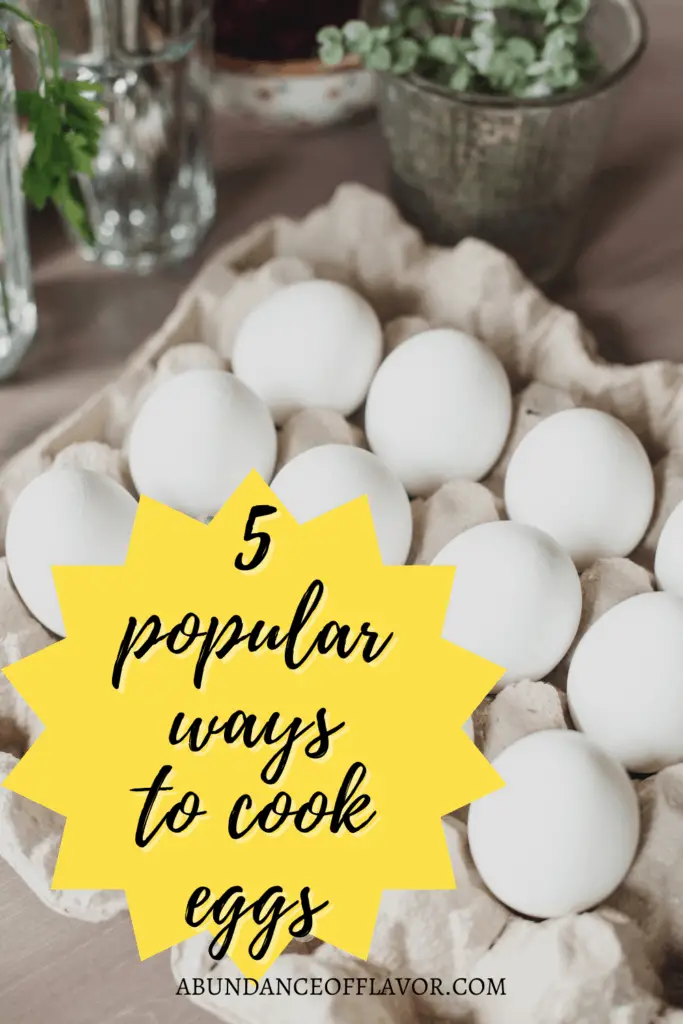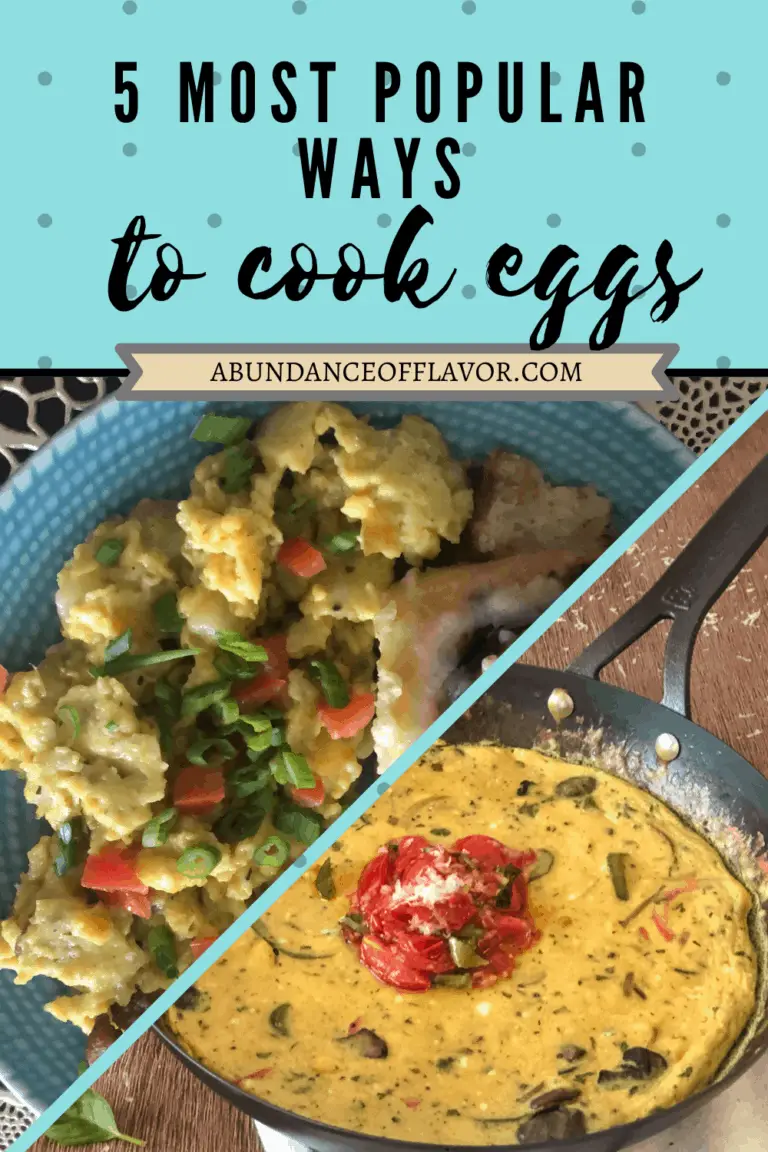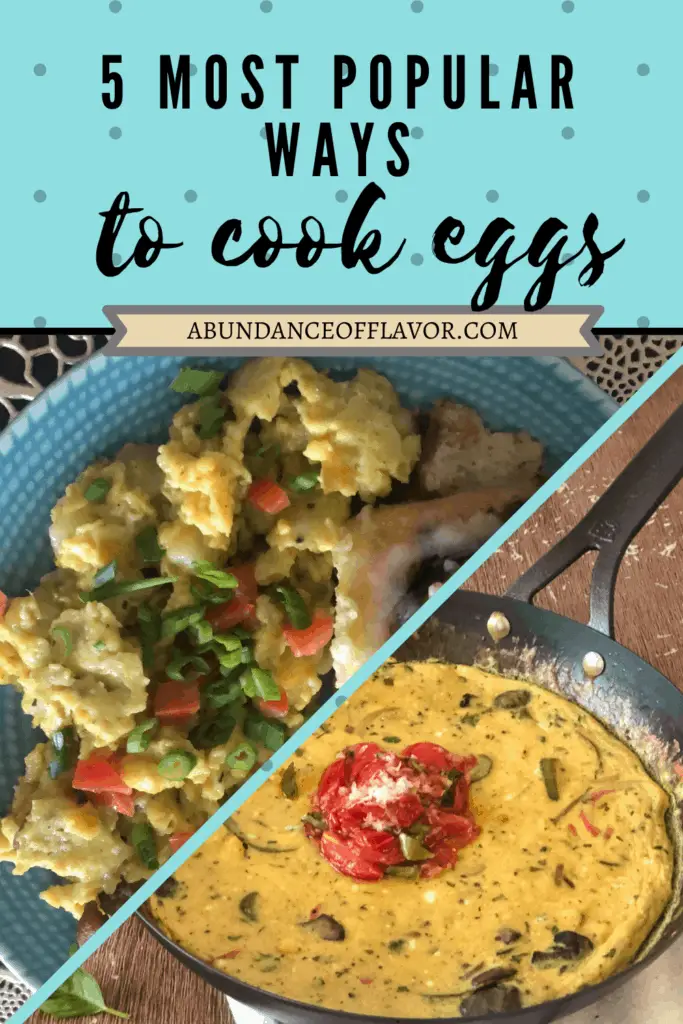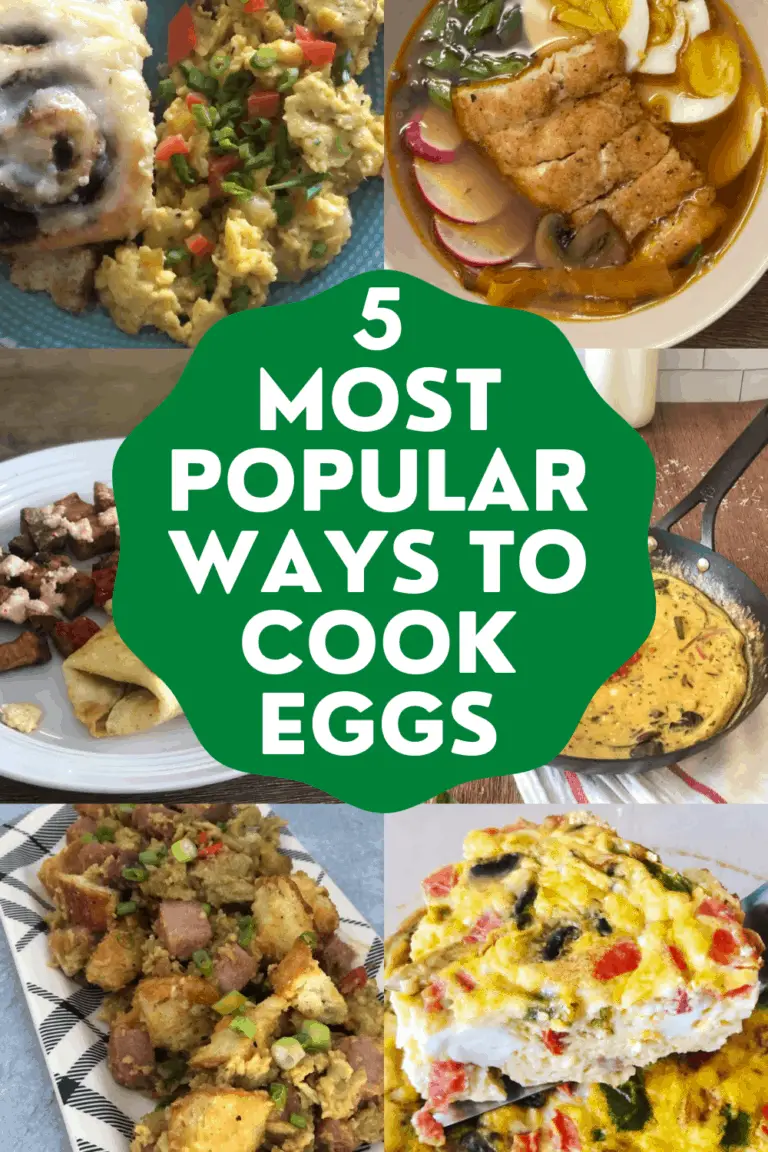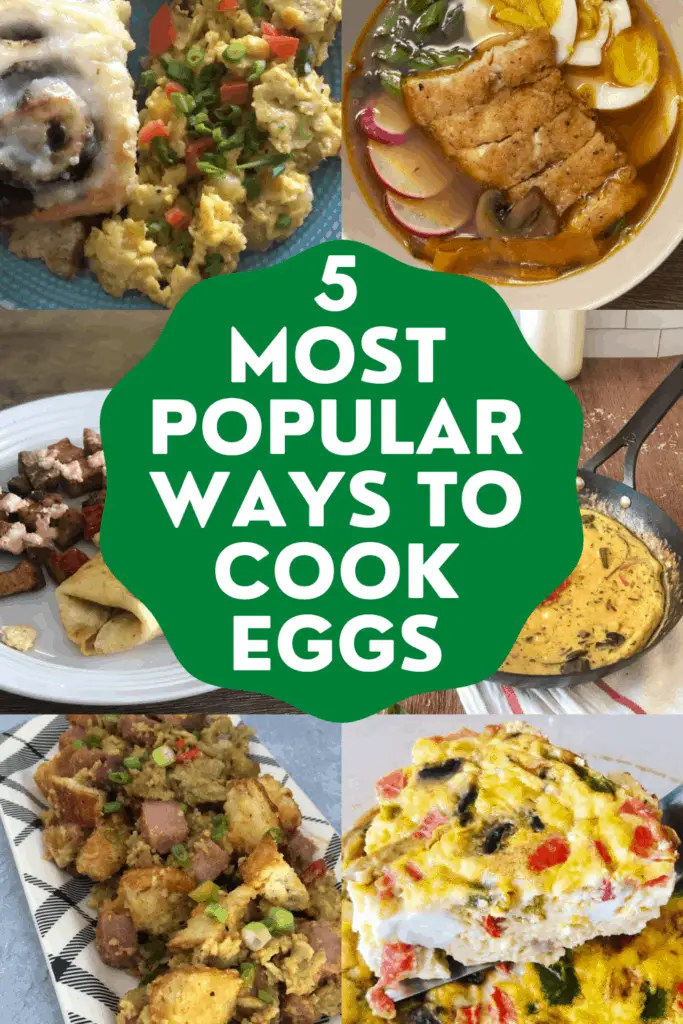 Implement Your New Skill
Coming next week is a tried and true breakfast recipe that I LOVE and is a keeper in my house. Come back next week to check it out!
The possibilities when preparing eggs are endless! What are you favorite ways to enjoy eggs? Is there a new method you'd like to try? Share in the comments below!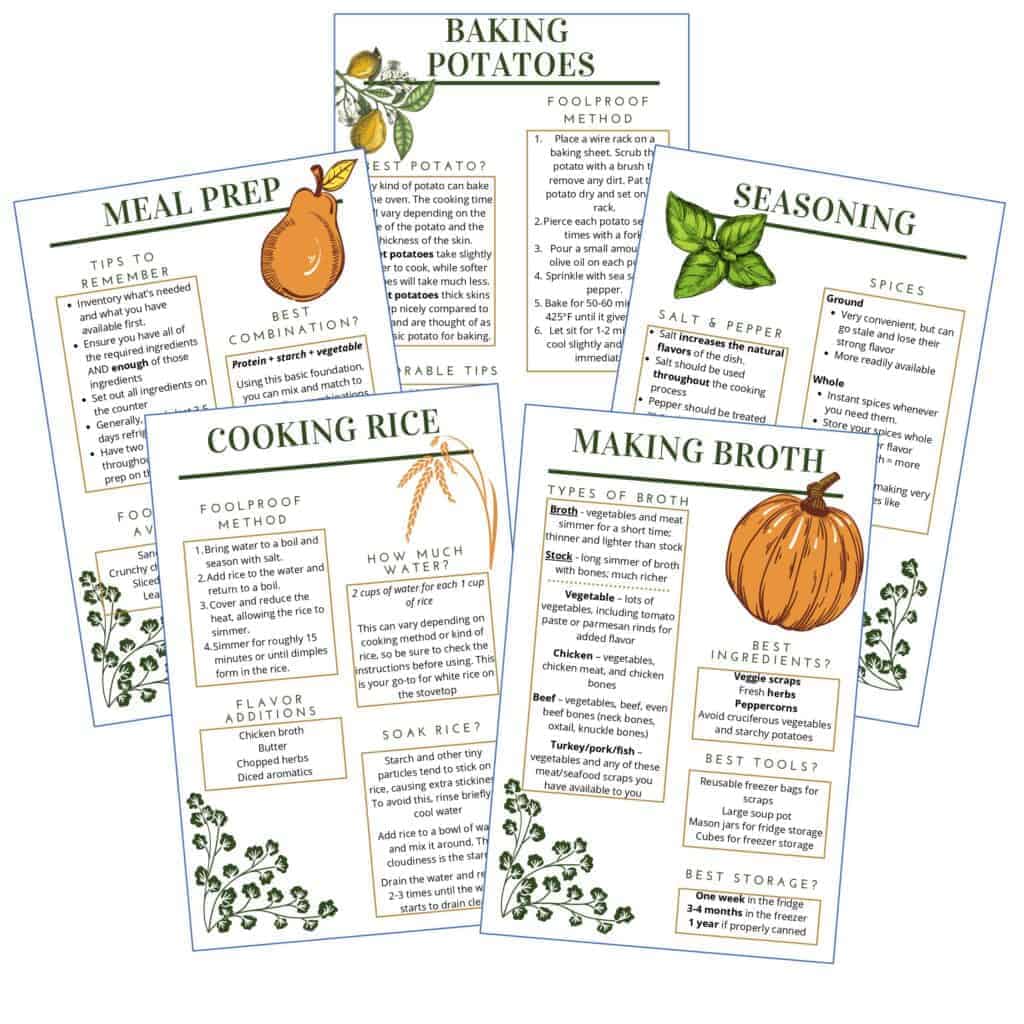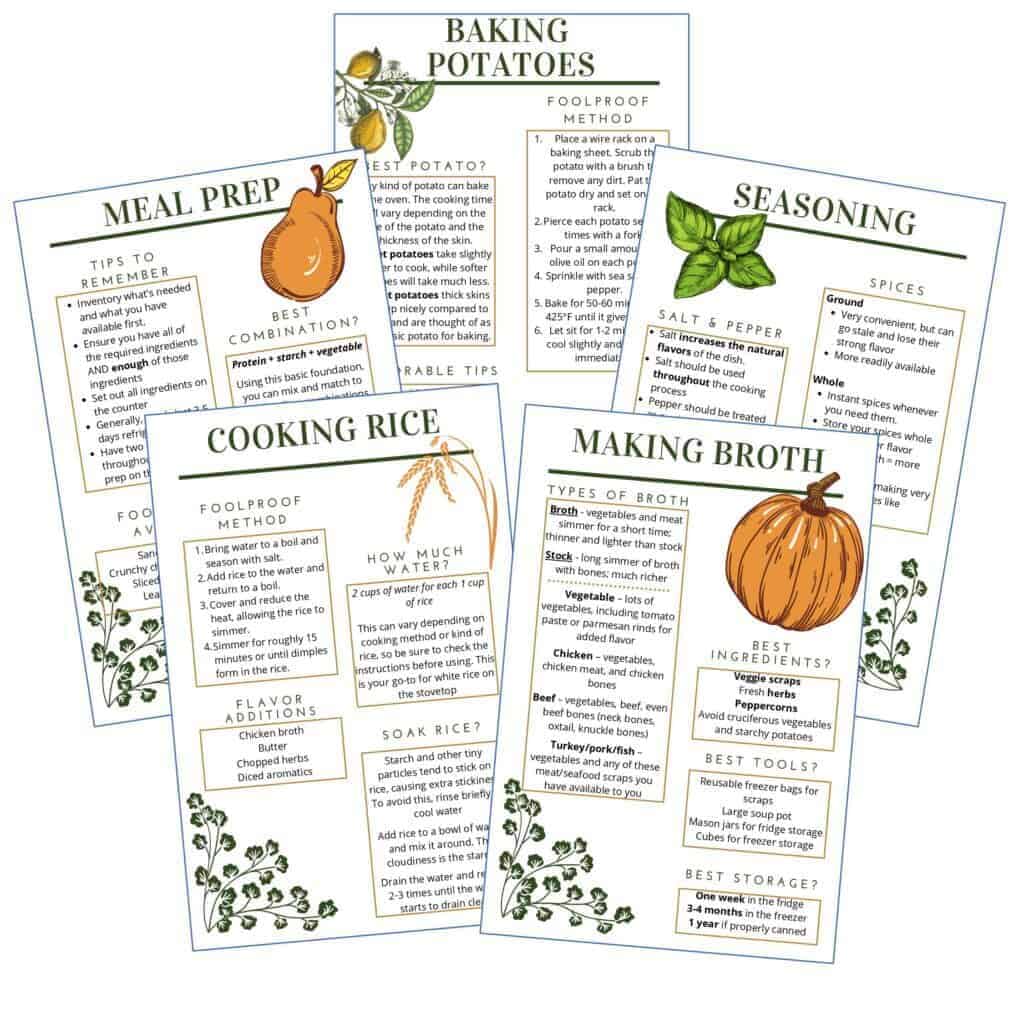 Get your $1 worksheets today!
Related Posts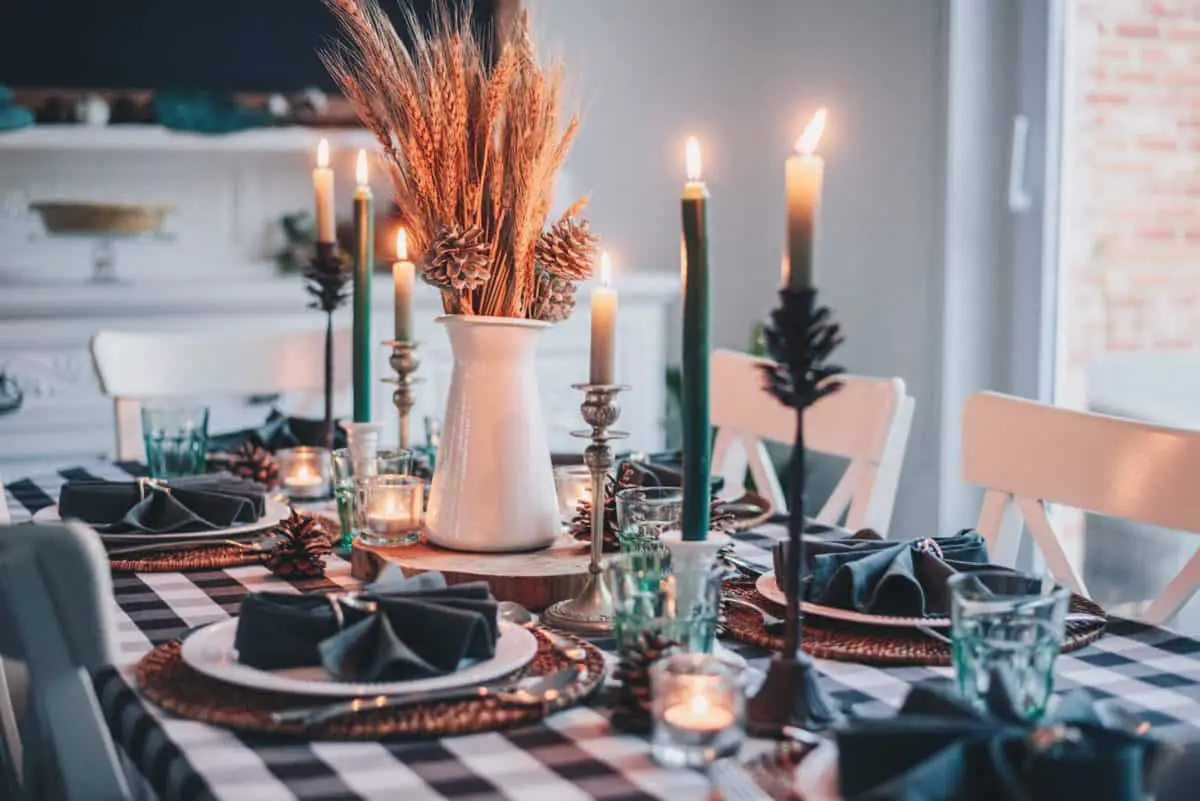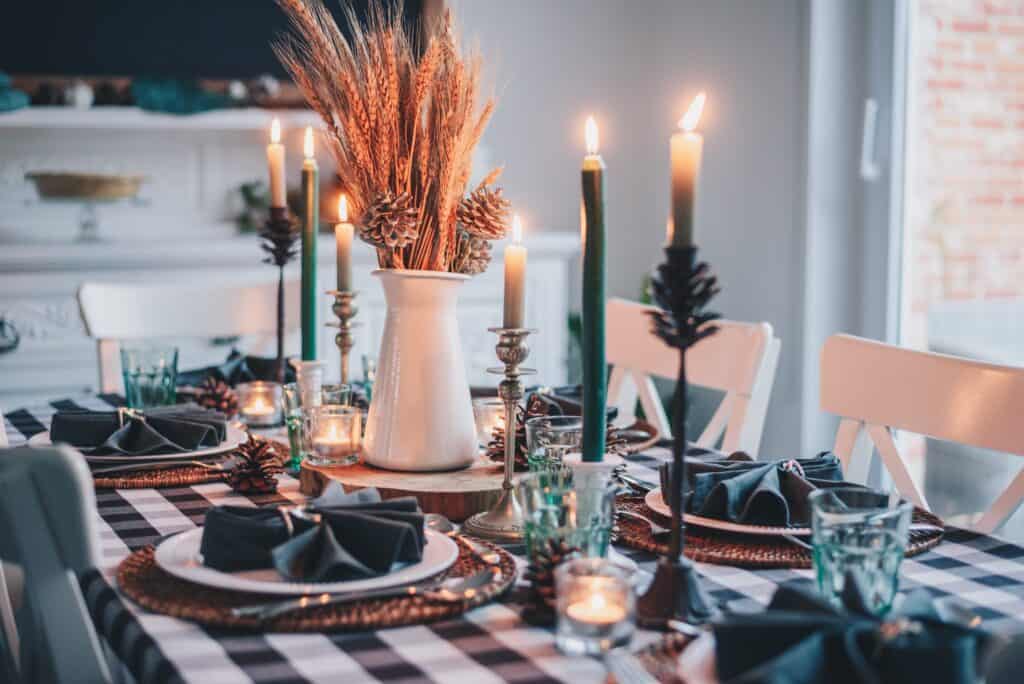 The ultimate kitchen essentials list for fall! Decorate your home this year with some of my affordable fall-favorites on Amazon.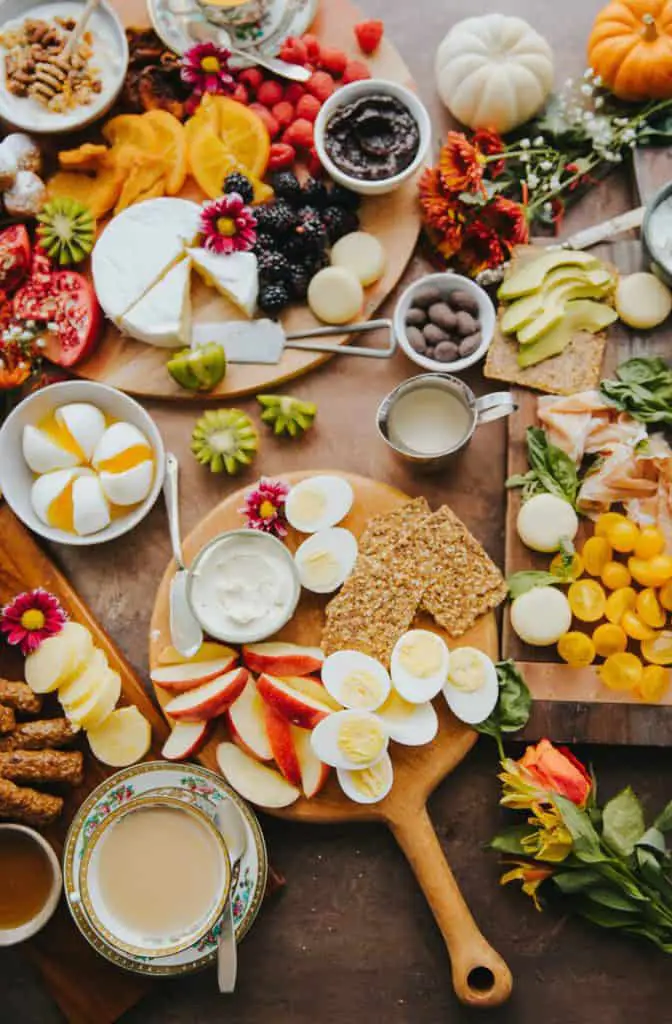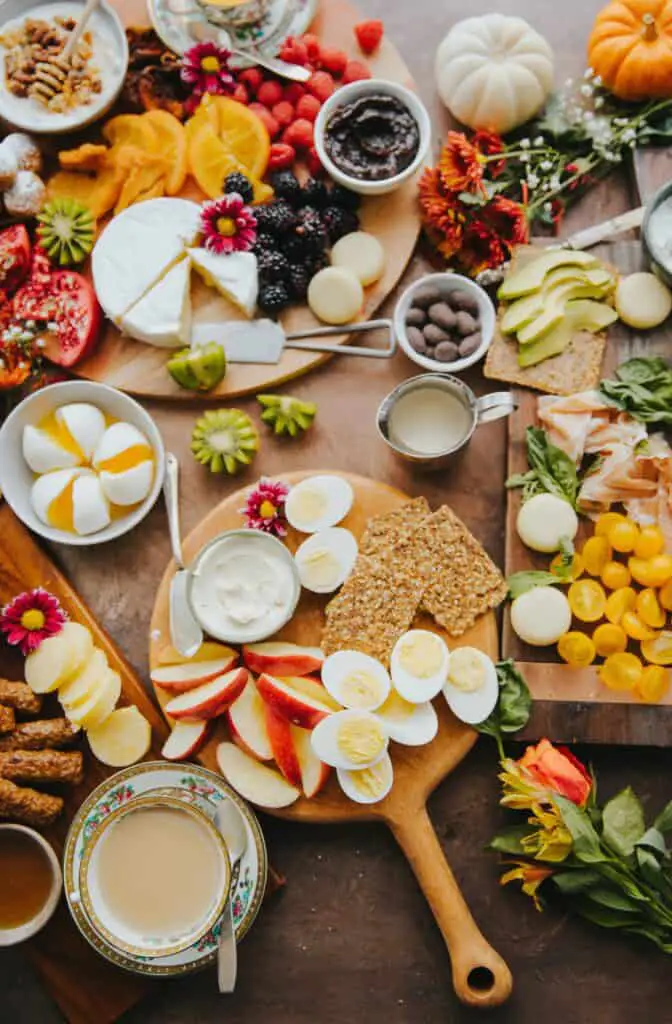 My Fun and Fruity Dinner Party Menu guarantees to impress. Fresh fruit in each dish to adds a lightness that is unparalleled.