These must-have summer cookout accessories are some of my favorite finds to elevate your July 4th festivities. From manning the grill, to party planning, to satisfying your sweet tooth, you don't want to miss out on any of these great steals – they're all under $25! Let's beat the heat this July and spruce up out outdoor gatherings with fun for all ages.
---
Please note this post contains affiliate links, which means I receive a small commission, at no extra cost to you, if you make a purchase using the links. Please see my disclosure for more details.
Festive July 4th Fun
The summertime is filled with holidays meant to be celebrated, the most popular easily being July 4th in the US. Fireworks, hotdogs on the grill, and fresh lemonade are musts for this celebration!
Some of my favorite patriotic dishes are red, white and blue cheeseburgers, blueberry salsa, and of course, desserts! (southern cobblers, homemade ice cream and firecracker funfetti cookies cannot be beat)
You don't even need a holiday to enjoy the outdoors this summer! There are delicious poolside snacks that are meant to be enjoyed regardless of the day. I love any excuse to get outside and grill on a hot day rather than use my oven. From grilled chicken, to kebabs, to classic hamburgers, the list of food you can make outside is endless.
Check out the list below of my favorite summer cookout accessories this year! They're super affordable, all under $25, and will surely add lots of enjoyment and festivity to your next meal outside!
Cookout Accessories For Your Sweet Tooth
Homemade popsicles are a special treat no matter your age, especially when they're in these funky tiki molds! Make your summer bash a tropical one and enjoy popsicles of all flavors right at home.
Every 4th of July cookout should include all the classic sweets, including ice cream of course! Cones, bowls, sundaes, and more are all winners in my book. Look no further for the perfect toppings to drizzle over creamy vanilla ice cream. Caramel, chocolate, and white chocolate sauce cover everyone's favorites and will take your ice cream to the next level.
Watermelon is the quintessential American summer fruit, so why not use up all that rind as a juice-infused drink holder?? These fruit taps are so creative and I wish I had one of these sooner! They can be used on several large fruits, including pumpkin in the fall. Carve out the insides and fill up with homemade lemonade, beer, or other favorites!
You do not want to miss out on these gourmet marshmallows next time you crave s'mores! What's a smashmallow, you ask? Smashmallows are premium marshmallow snacks that come in a huge variety of delicious flavors that make s'mores even better (it's possible, trust me). Cook them on s'mores, top off your coffee, or eat right out of the back. I don't know about you, but I'm breaking out the cookie dough first!
Fire up the Grill for these accessories
We all know and love microwaved popcorn and the special treat of stovetop popcorn, but did you know you can make popcorn over the grill? Finish off your outdoor gathering with some freshly popped popcorn under the fireworks. Popcorn is always a family favorite, especially when popping it yourself!
No more singed fingertips thanks to these heat-resistant grill gloves! It never fails that at least once when grilling there's a little impatience and someone gets a little handsy with the food over the direct flames. Food on the grill is hotter than they appear, and these grill gloves guarantee to keep hands safe to at least 1000°!!
Did you know that authentic himalayan salt comes from a massive salt deposit in Pakistan? Himalayan salt slabs add incredible, natural flavor to food and can be used for direct cooking on the grill or as a decorative display. This will quickly replace your other wooden and metal grill plates!
A nonstick wok that's perfect for roasting sliced veggies, cubed meats, and more! You don't have to worry anymore about losing any tasty bits of food falling off the skewer and between the grates. Lightweight and nonstick, this will become a mainstay on your grill.
July 4th Summer Cookout Family Fun
The days of lugging around heavy chests of ice are no more! These inflatable serving bars are lightweight, easily stored and inflated, and were literally made for stress-free summer gatherings. Inflatable luau buffets can be filled with ice cold drinks, fresh fruit, trays of snacks, and more and will help beat the heat and keep you refreshed.
Pesky flies are no longer an issue with these individual mesh food tents! Always keep your snacks covered and away from pests, and enjoy your July 4th more without having to guard the food with a fly swatter. A must for all!
I love galvanized steel decor at outdoor gatherings as they just scream summertime. This stylish caddy is the perfect way to keep your utensils accessible and enhance your cookout table spread! Use indoors for a farmhouse feel that's cute and functional.
Is it even a summer cookout if you don't have cornhole? Make this game even more festive this year with these patriotic cornhole bags! Toss around the stars and stripes and round out your 4th of July gathering with fun for all ages.
Pin me!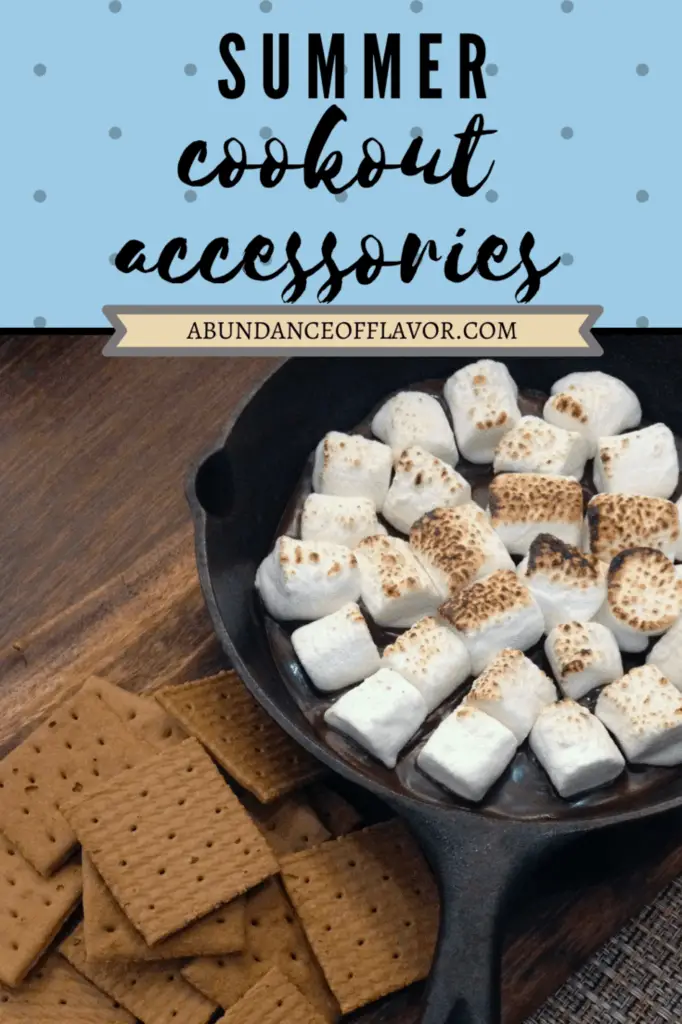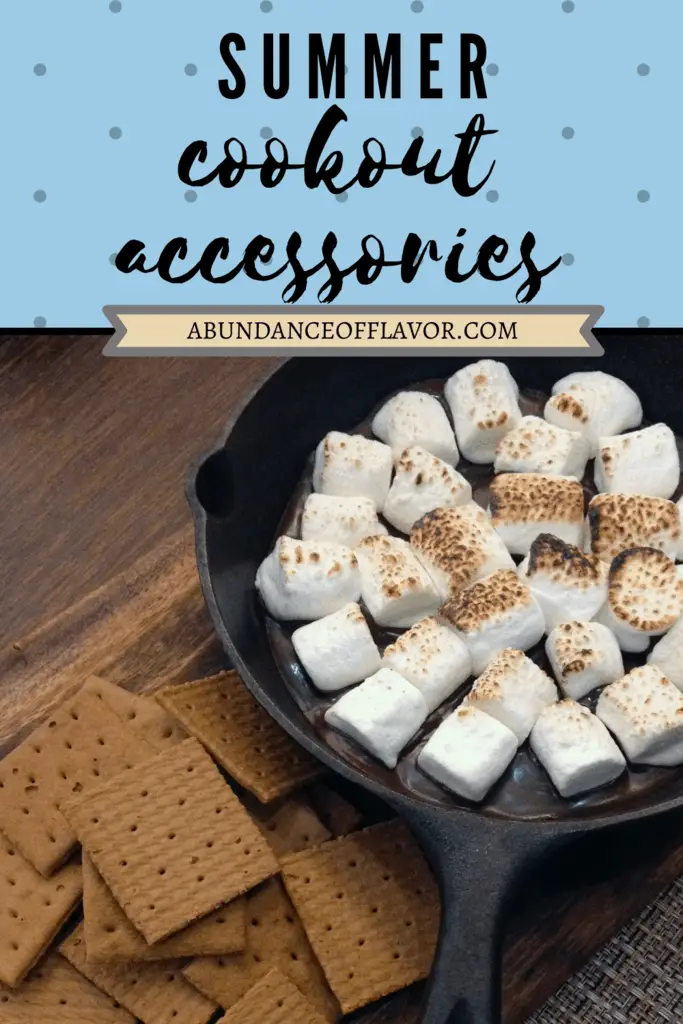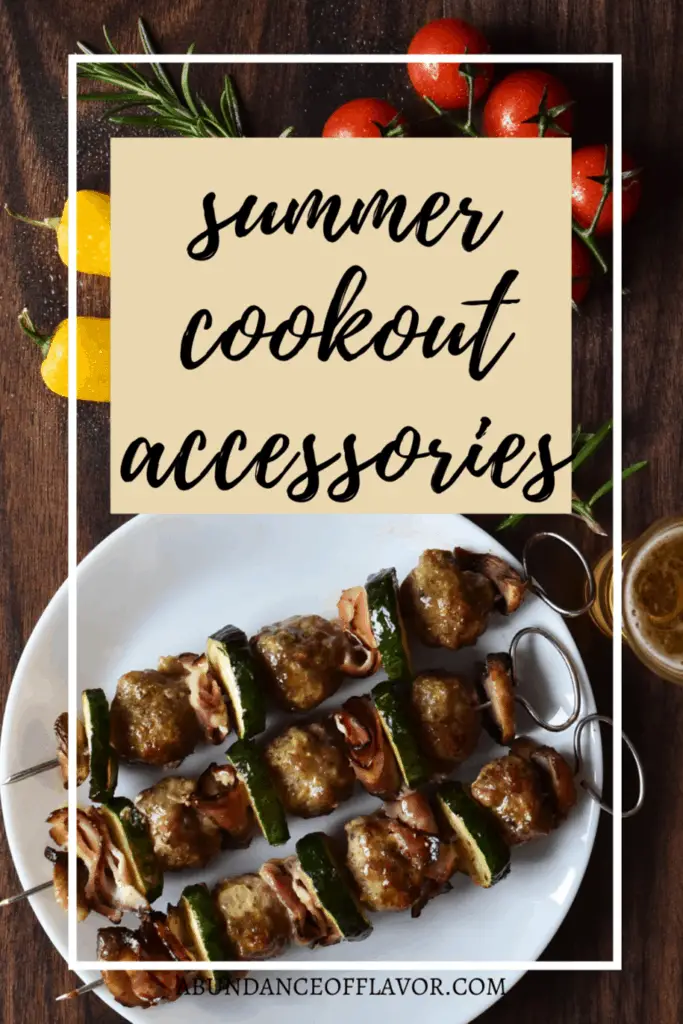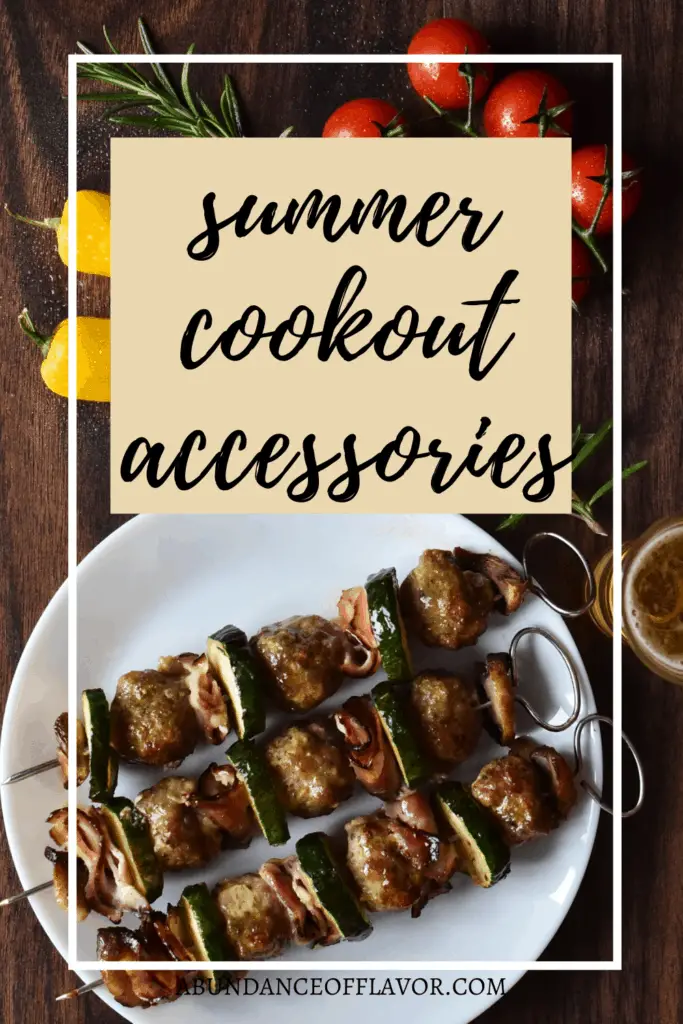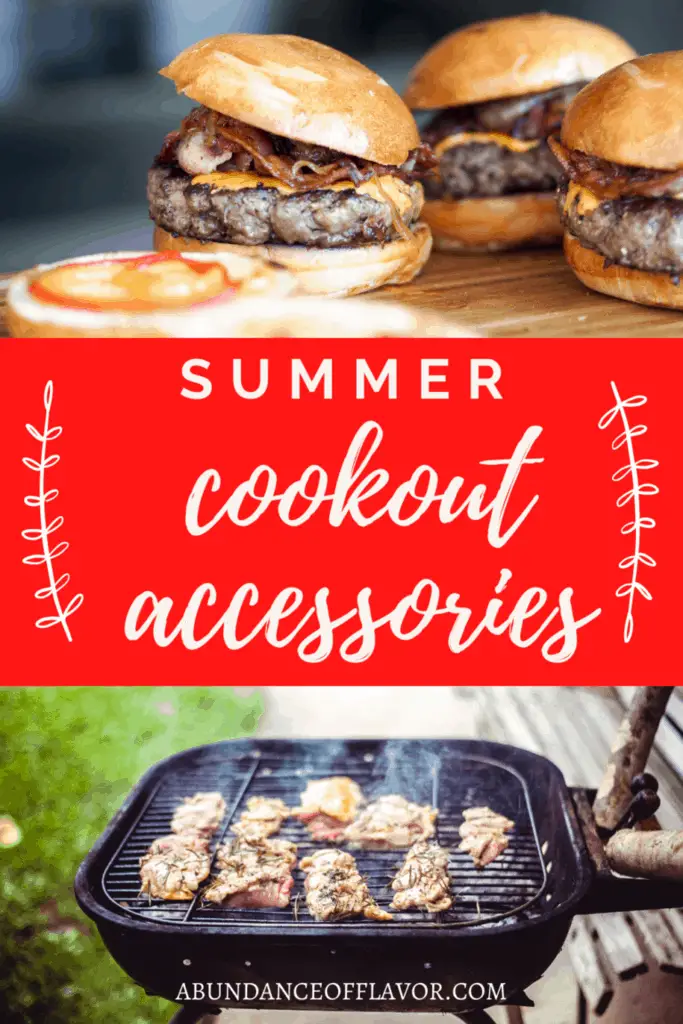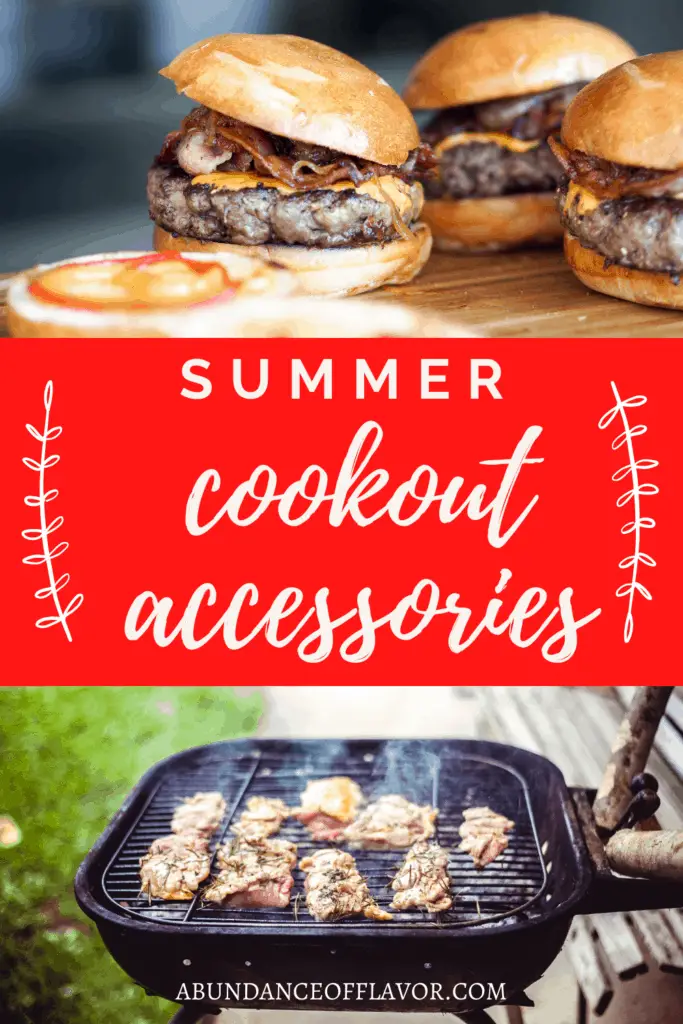 Are you planning any summer cookouts this year? I hope you found a few products or had some new ideas about how to increase your family fun.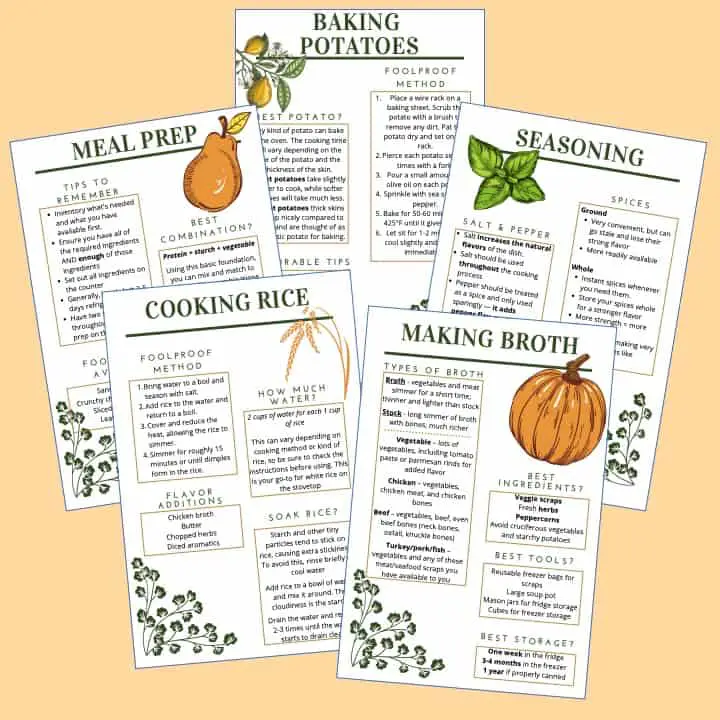 Buy Basic Cooking Skills Worksheets!
Related Posts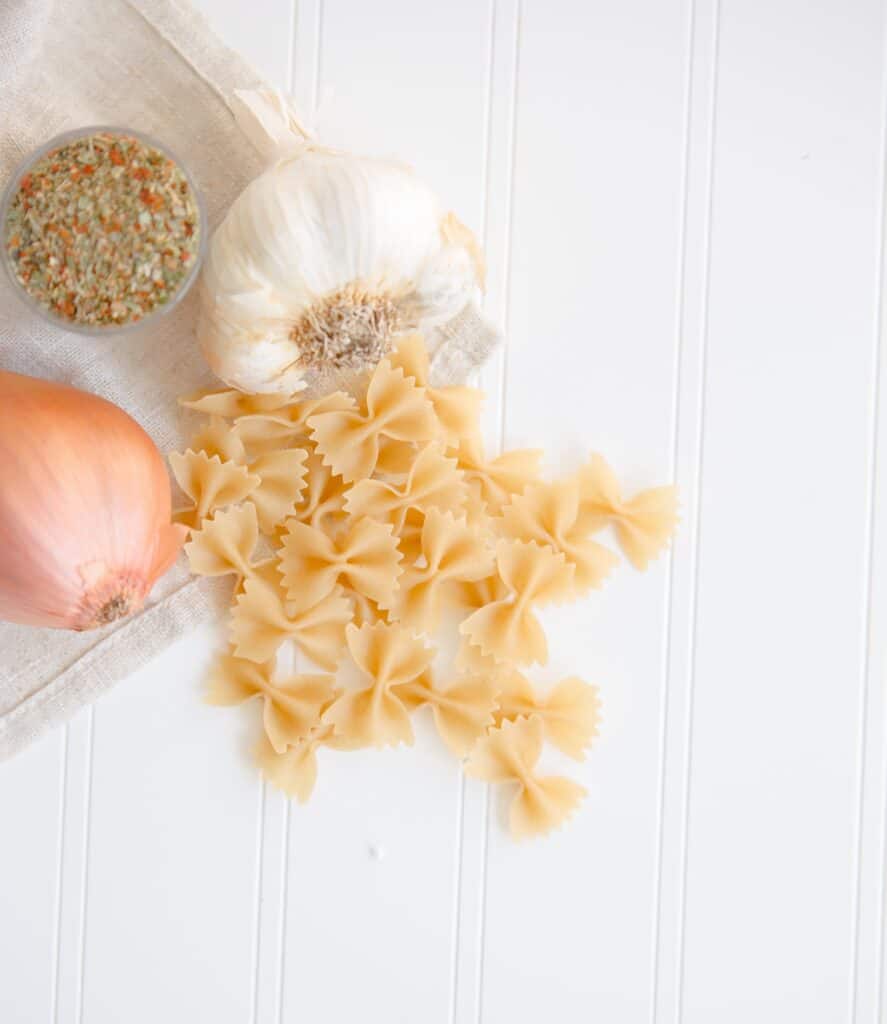 Cooking pasta is a basic cooking skill that everyone needs to fine-tune to get the most mouth-watering flavor out of Italian dishes.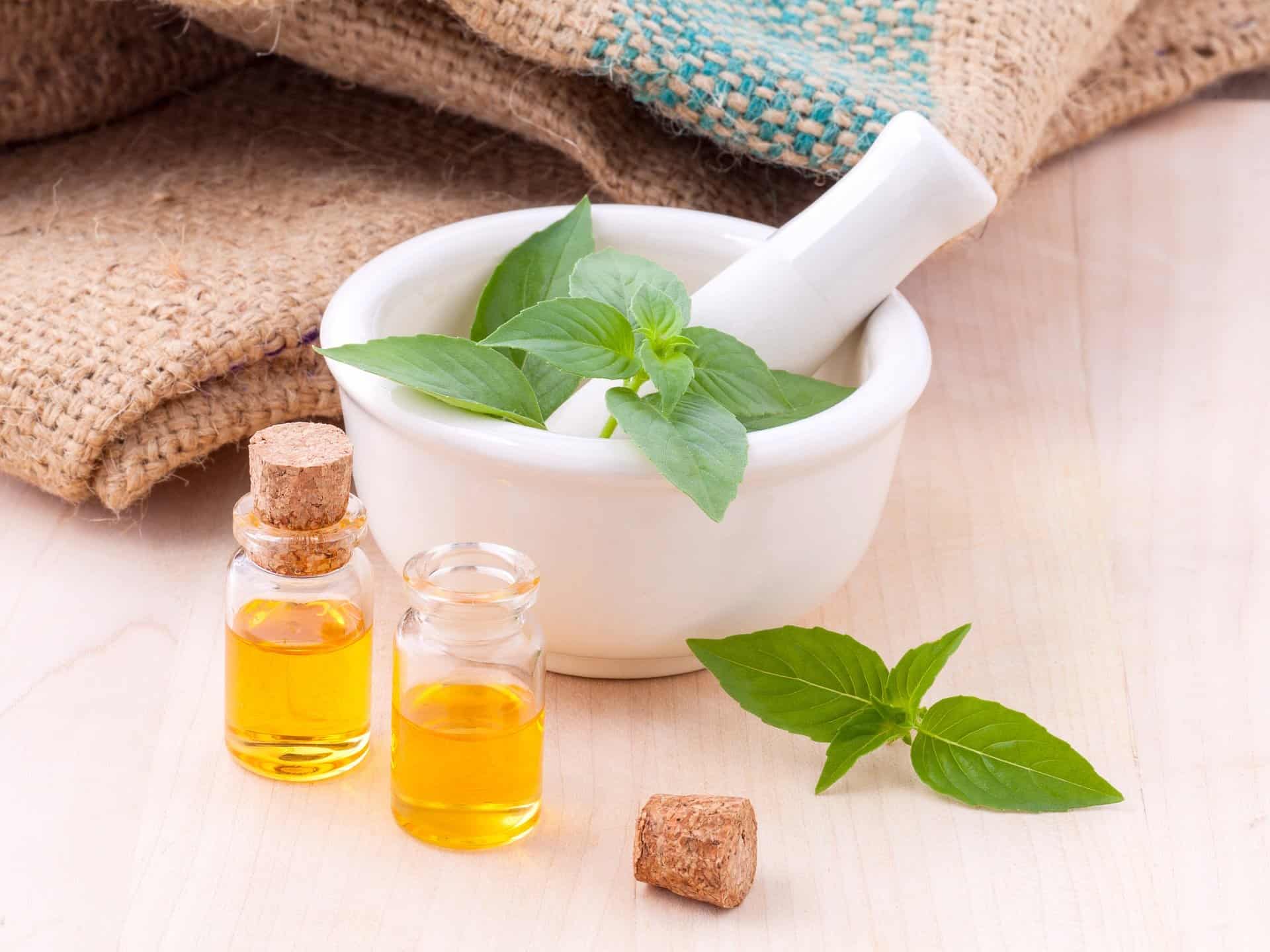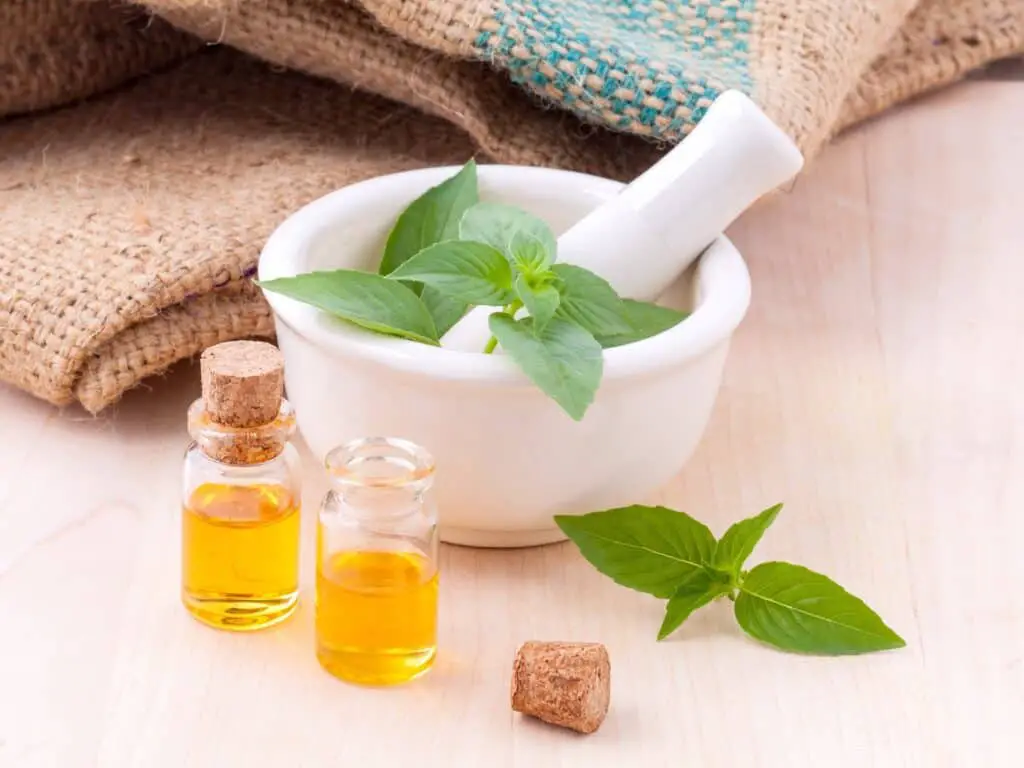 Properly seasoning with herbs and spices can take your meals from drab to fab and enhance ingredients' delectable natural flavors.