Mango Chile Chicken is a Thai-inspired dish that is bursting with sweet and tangy flavors. Juicy grilled chicken is first marinated in a chile lime and mango-based sauce that will have you licking your fingers clean. If you're looking for a simple weeknight meal to spice up your routine, look no further.
Let's fire up the grill and get started!
---
Please note this post contains affiliate links, which means I receive a small commission, at no extra cost to you, if you make a purchase using the links. Please see my disclosure for more details.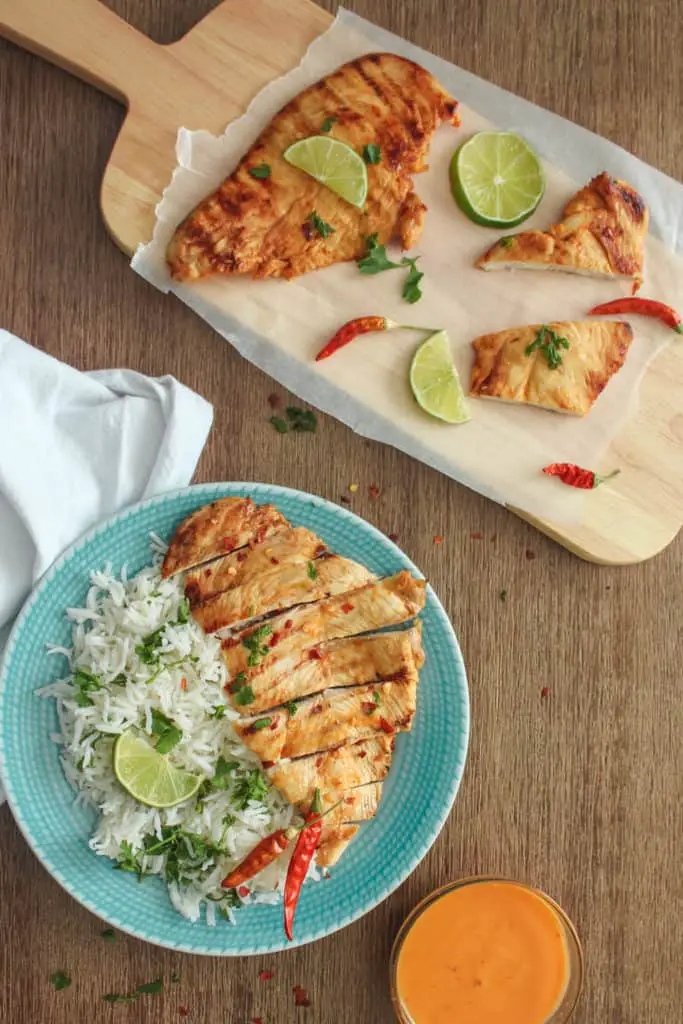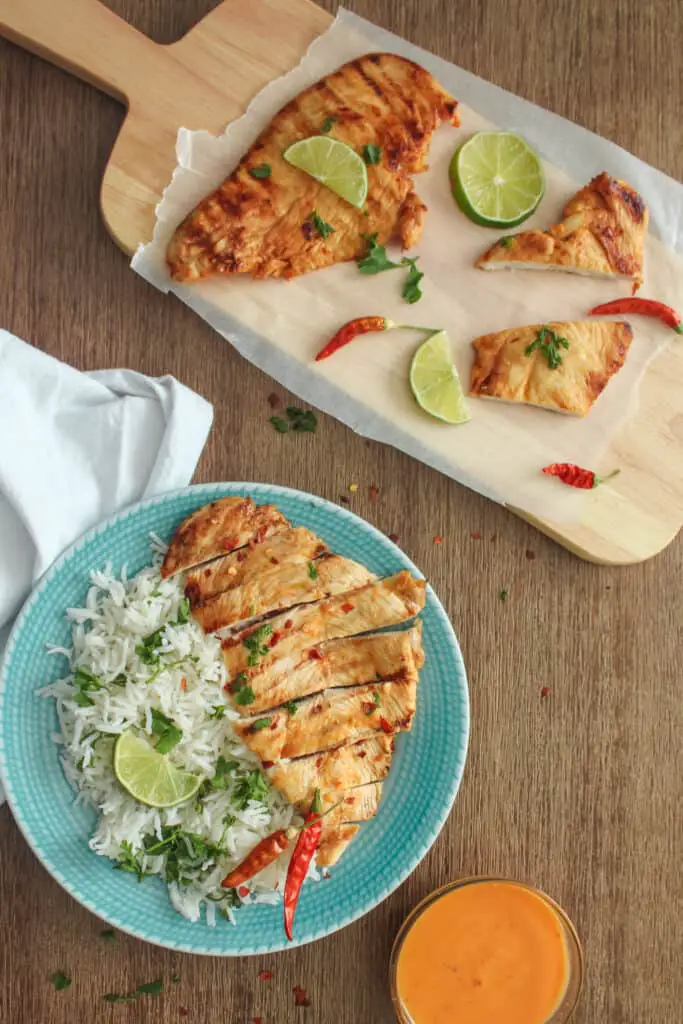 Mango Crazy
Lately I have been loving all the fresh produce available in the summer month!
Fruit and meat can be an unlikely but incredible pair, and I love finding new ways to incorporate some sweetness into savory dishes, like with Hawaiian kebabs, fresh blueberry salsa, and shrimp pineapple tacos.
As you can see, I tend to gravitate to pineapple because I'm most comfortable with it. However, mango is one of my favorite salsa-additions, so why not try it out in other fun meals??
Not only do mango slices look beautiful on dinner plates, but when blended down into a sauce their flavor really shines.
Mixed with the spice of chilies and the sour of limes, the sweetness of mangoes complement these flavors wonderfully.
Mango Chile Chicken is served best with RICE. All kinds of rice! Plain basmati rice, pomegranate rice, or my favorite, cilantro lime rice. For a lighter take, enjoy on a bed of lettuce for a filling salad.
The mango love is real! I can't wait to uncover more ways to enjoy this tropical fruit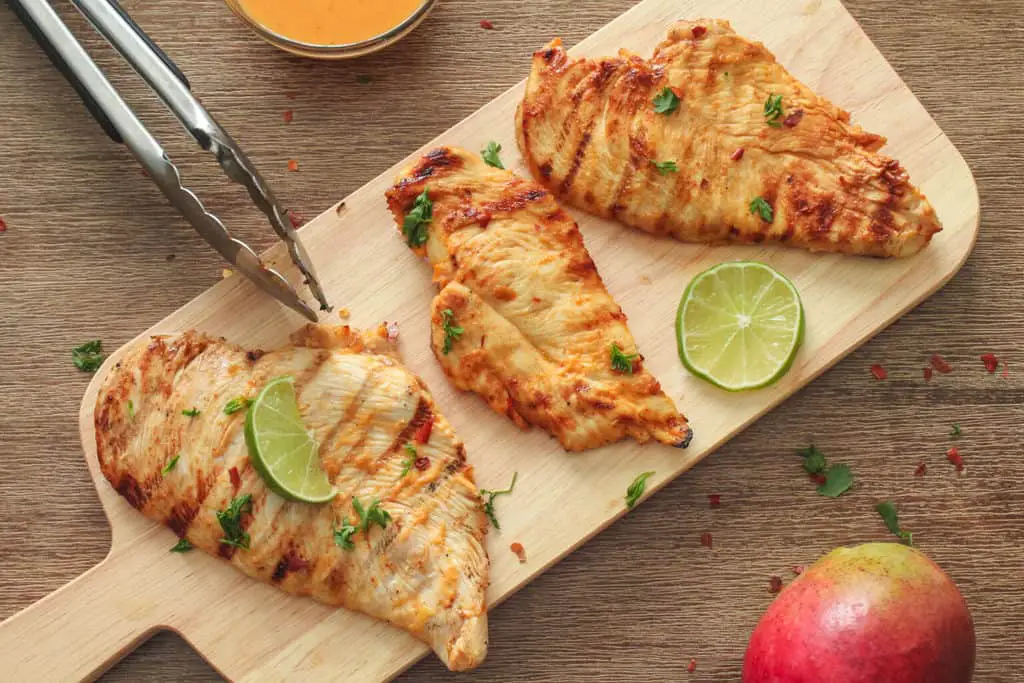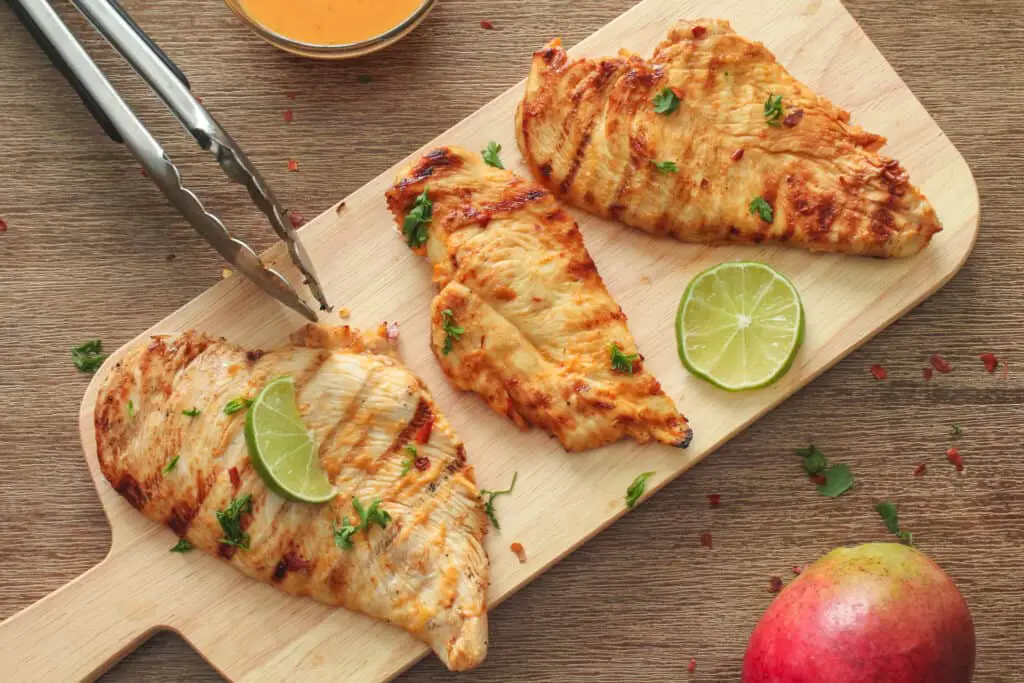 How to: Make the Marinade
The key to a good marinade is balance.
In Marinating Meat a typical marinade is outlined to consist of fat, acid, salt, and seasoning.
In this recipe, we have olive oil (fat), lime juice and orange juice (acid), salt, and a variety of add-ins that pack a punch of flavor.
It's necessary for this marinade to be chopped in a blender or food processor in order to liquify the mango cubes.
Add all ingredients to a blender and pulse for around 30 seconds, or until the mango has been thoroughly processed.
Allow the chicken to marinade in half of the sauce for at least one hour. Overnight is best, but an hour at the minimum will allow the flavor to start soaking in. Make sure the chicken is refrigerated during this process!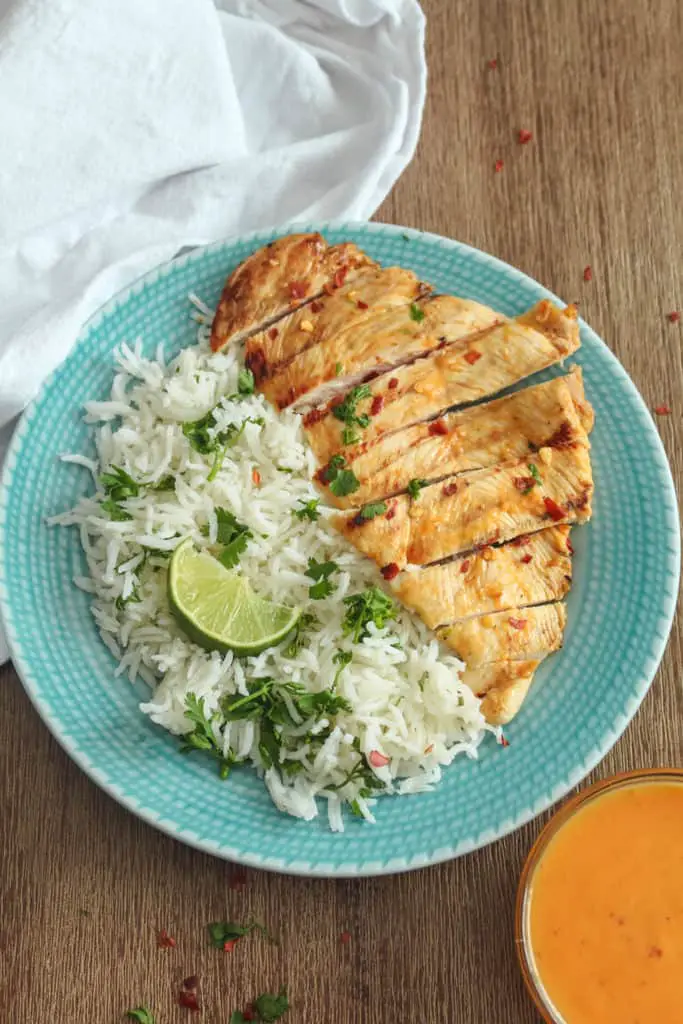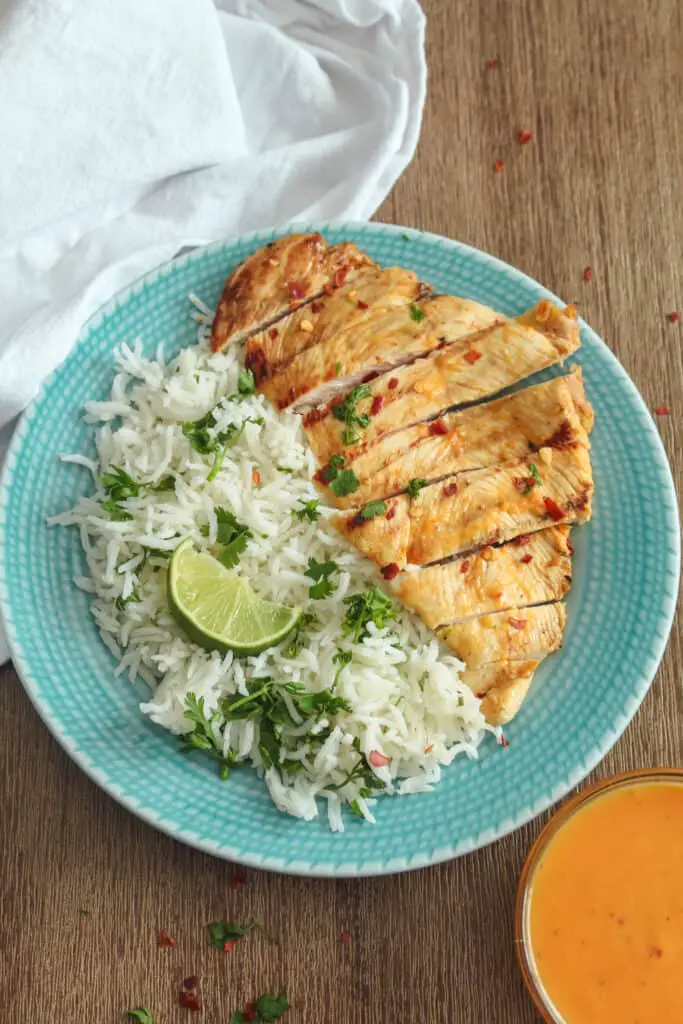 How to: Make Mango Chile chicken
Once the chicken has marinated for the desired length, set it out on the counter to come up to room temperature.
Heat the grill to a medium-high heat. When picking up the chicken, allow excess marinade to drip off before placing on the grill directly over the heat.
Please discard any remaining marinade- this has been contaminated with the raw chicken and should not be consumed. Don't fret- that is why we reserved half of the mango sauce at the beginning 😉
Cook the chicken about 4-5 minutes on each side or until the internal temperature reaches 165° F.
Serve with rice and cover with the extra sauce for an extra flavor boost!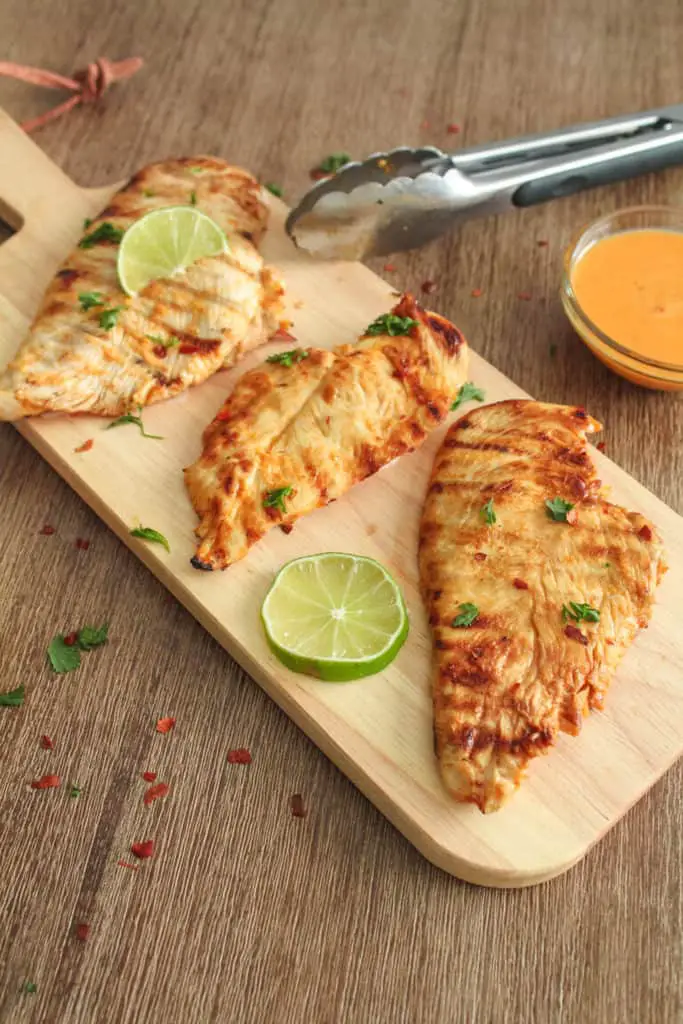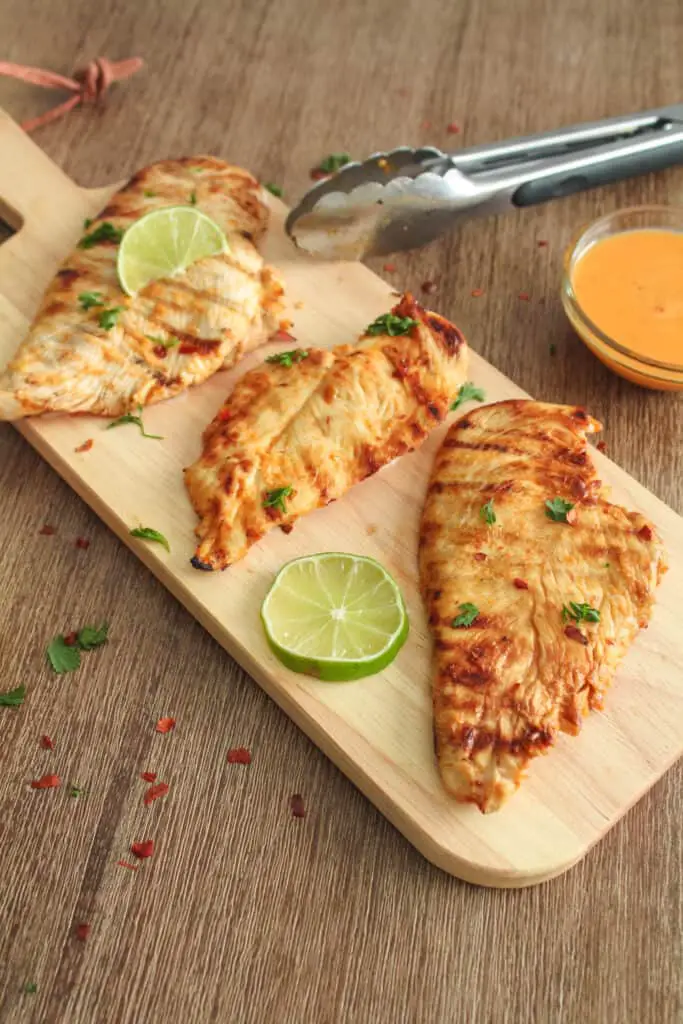 Ingredients Needed
Materials Needed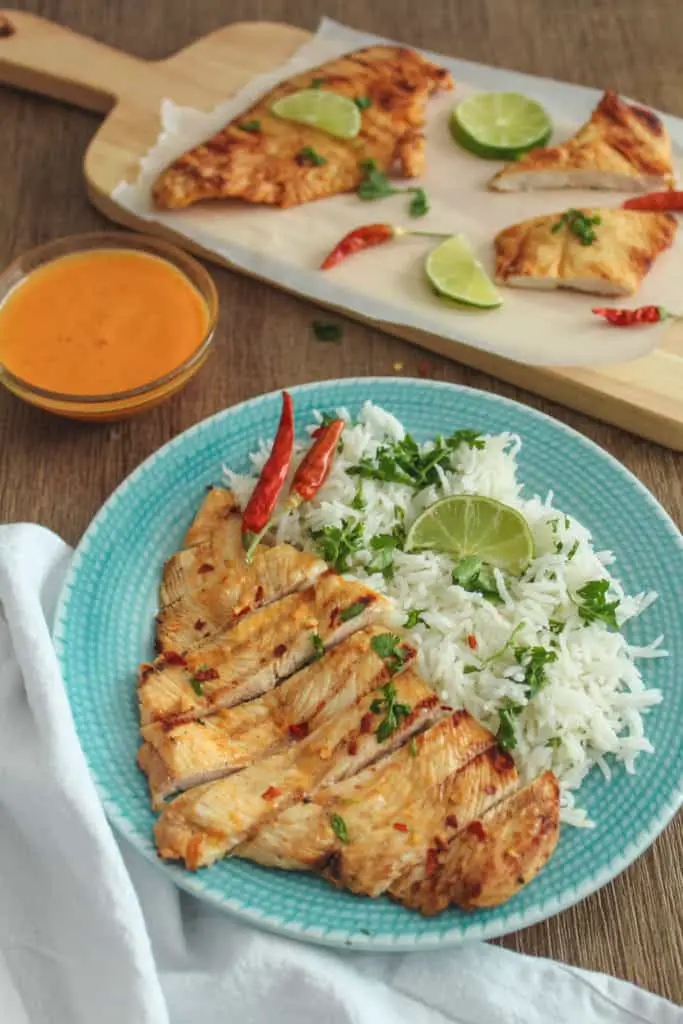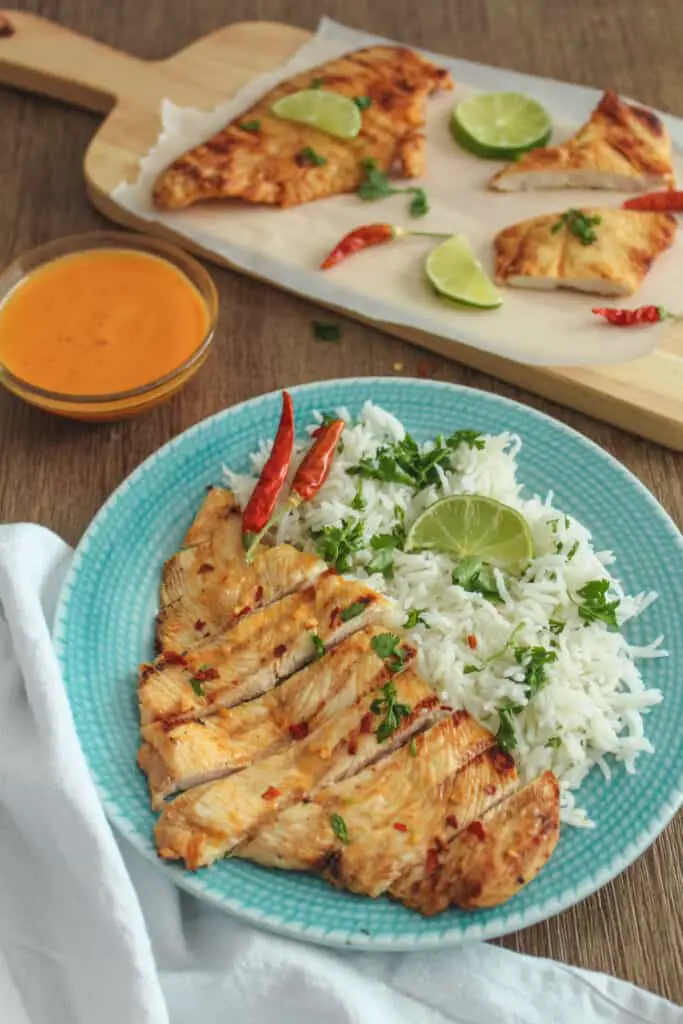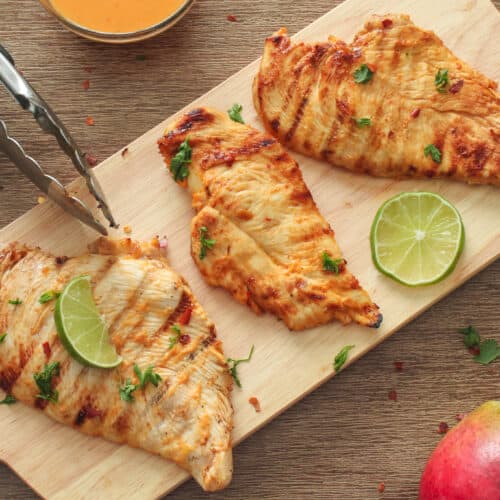 Mango Chile Chicken
Mango Chile Chicken is a Thai-inspired dish of juicy grilled chicken covered in a tangy chile lime and mango-based sauce.
Print
Pin
Rate
Ingredients
1

mango

cubed

¼

cup

orange juice

¼

cup

lime juice

2

tbsp

sambal oelek

¼

cup

olive oil

2

tbsp

honey

2

garlic cloves

dash of

salt and pepper

4

chicken breasts
Instructions
In a blender, combine all ingredients except the chicken breasts.

Use half of the mango sauce to cover the chicken breasts and marinate for at least 1 hour. Reserve the remaining mango sauce.

Grill chicken over medium-high heat about 4-5 minutes per side or until the internal temperature reaches 165°F. Serve over rice and baste with additional sauce.
Notes
Orange juice can be substituted with white wine
Sambal oelek can be substituted with sriracha
Pin me!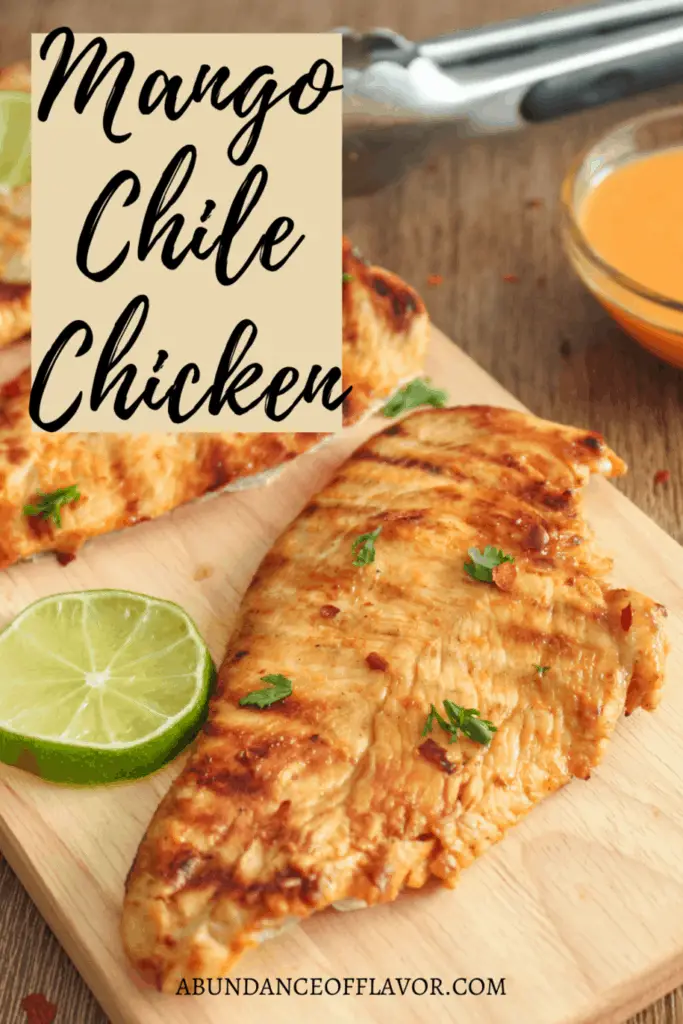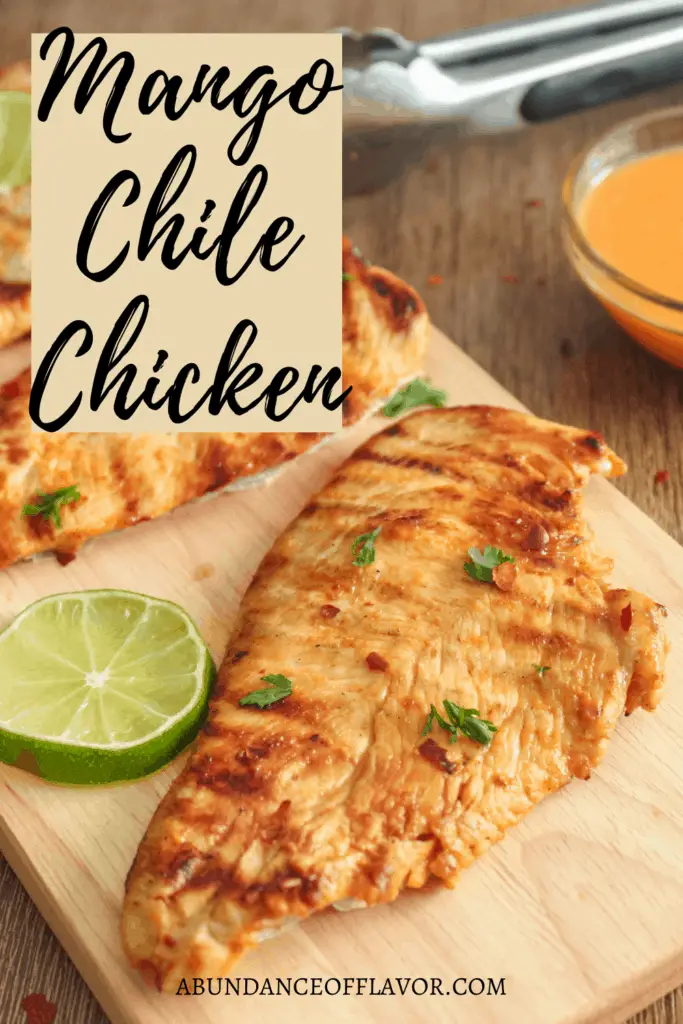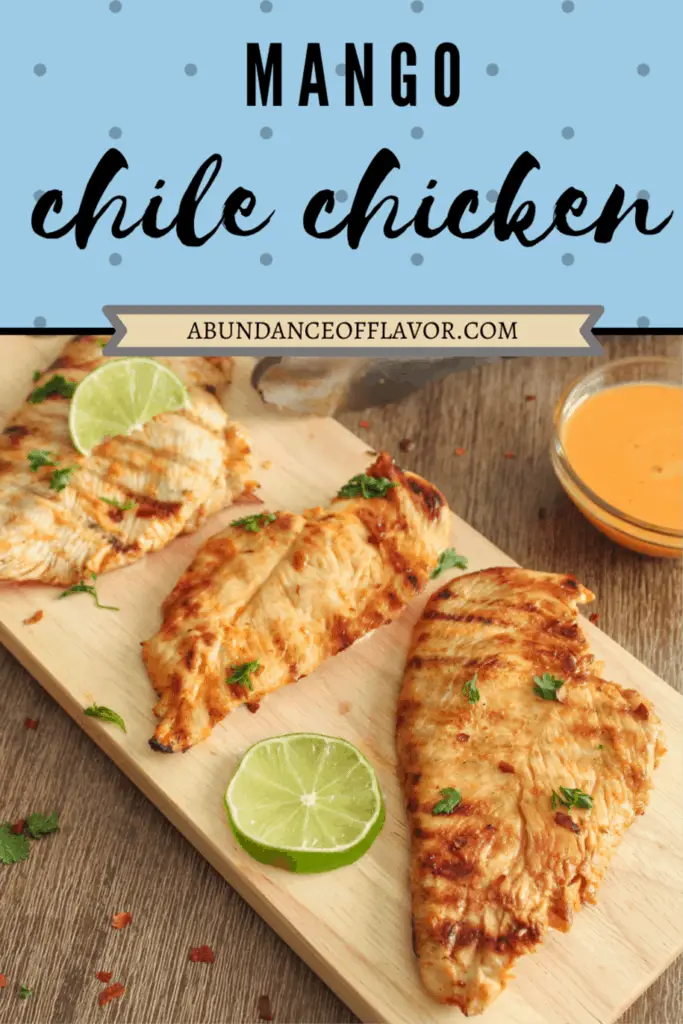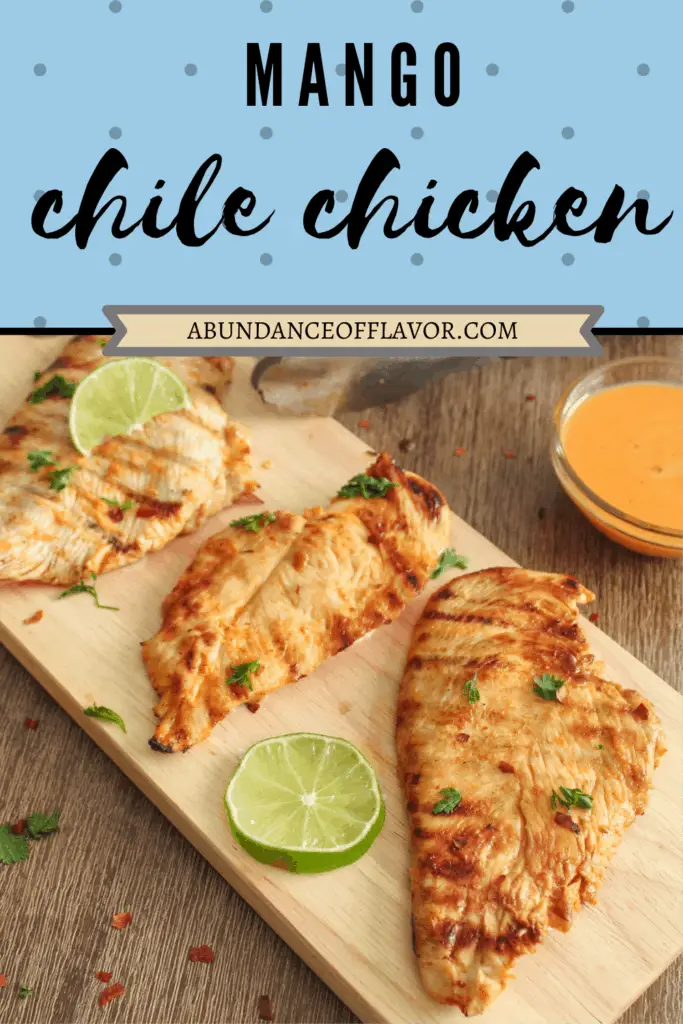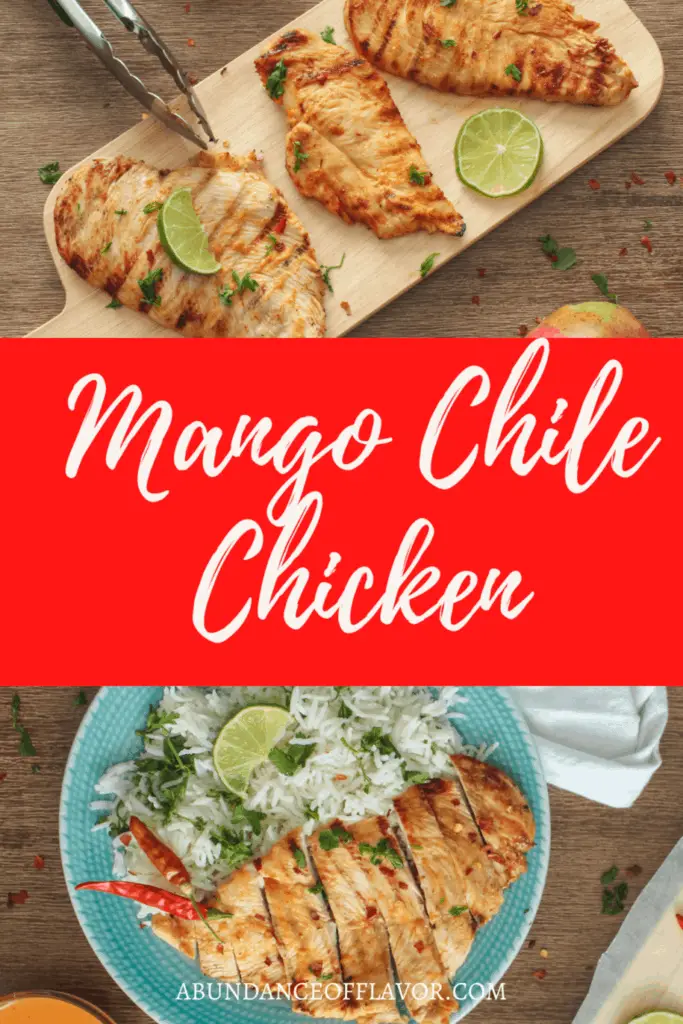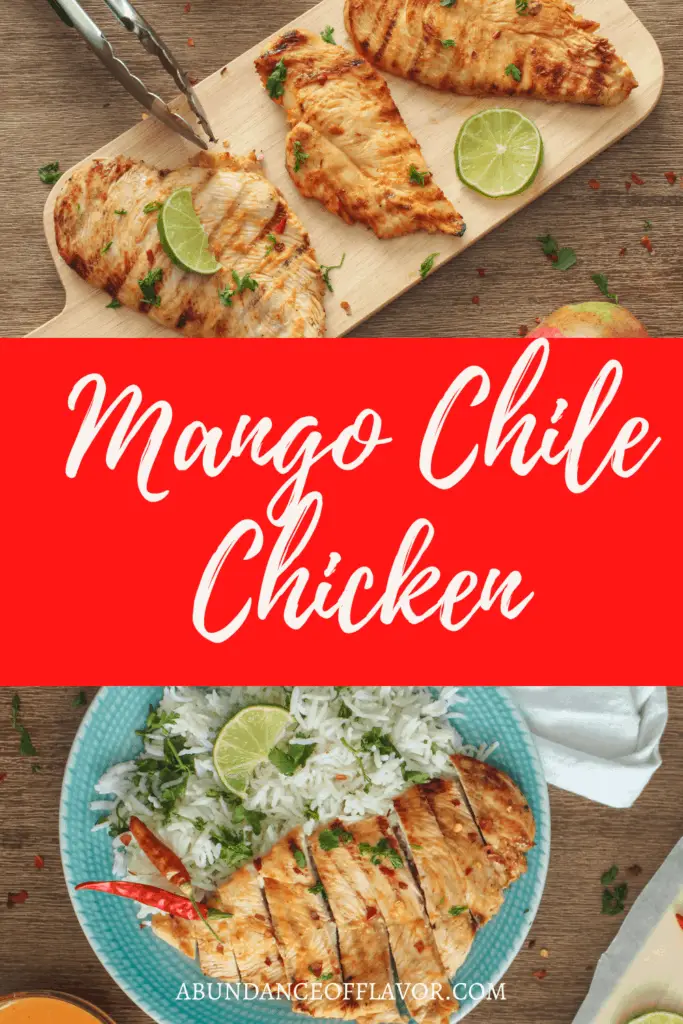 What are your favorite ways to enjoy fruit and meat together in the same meal? Lemme hear your favorites below!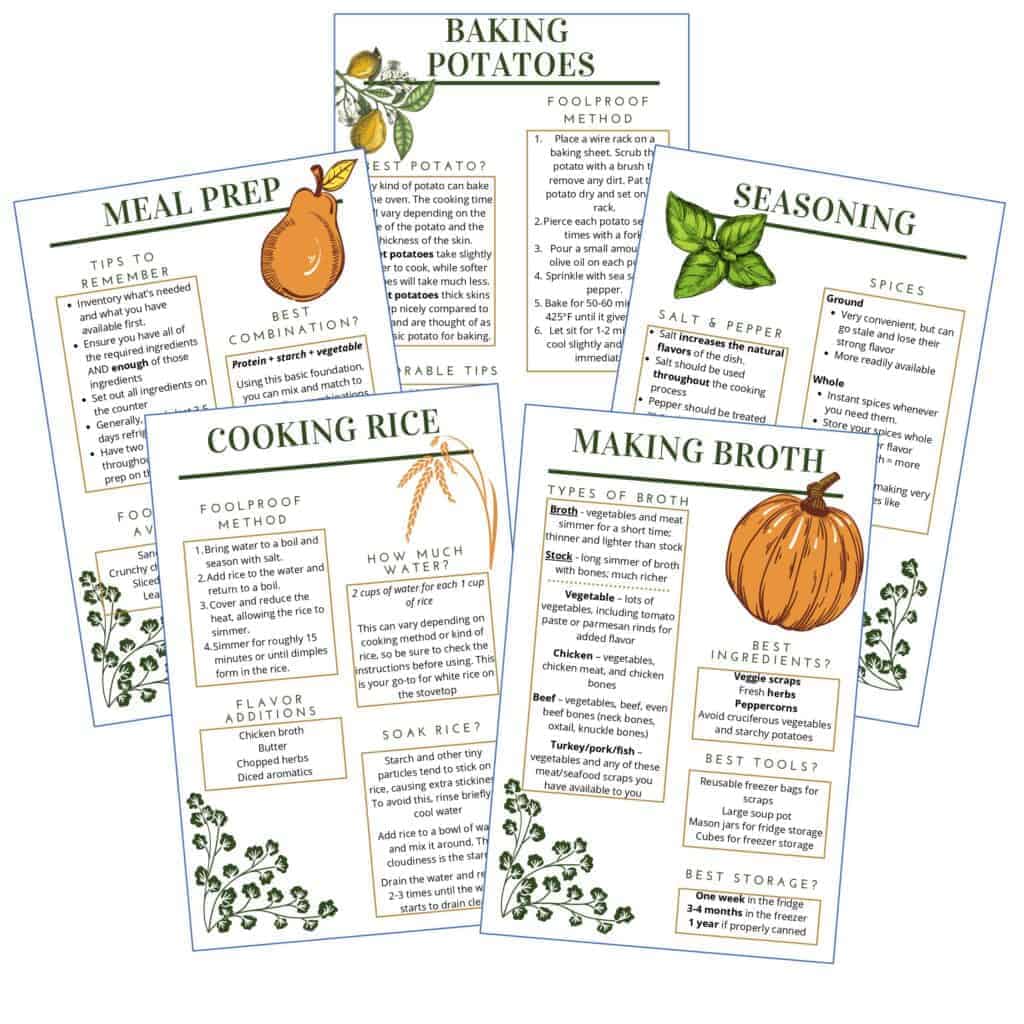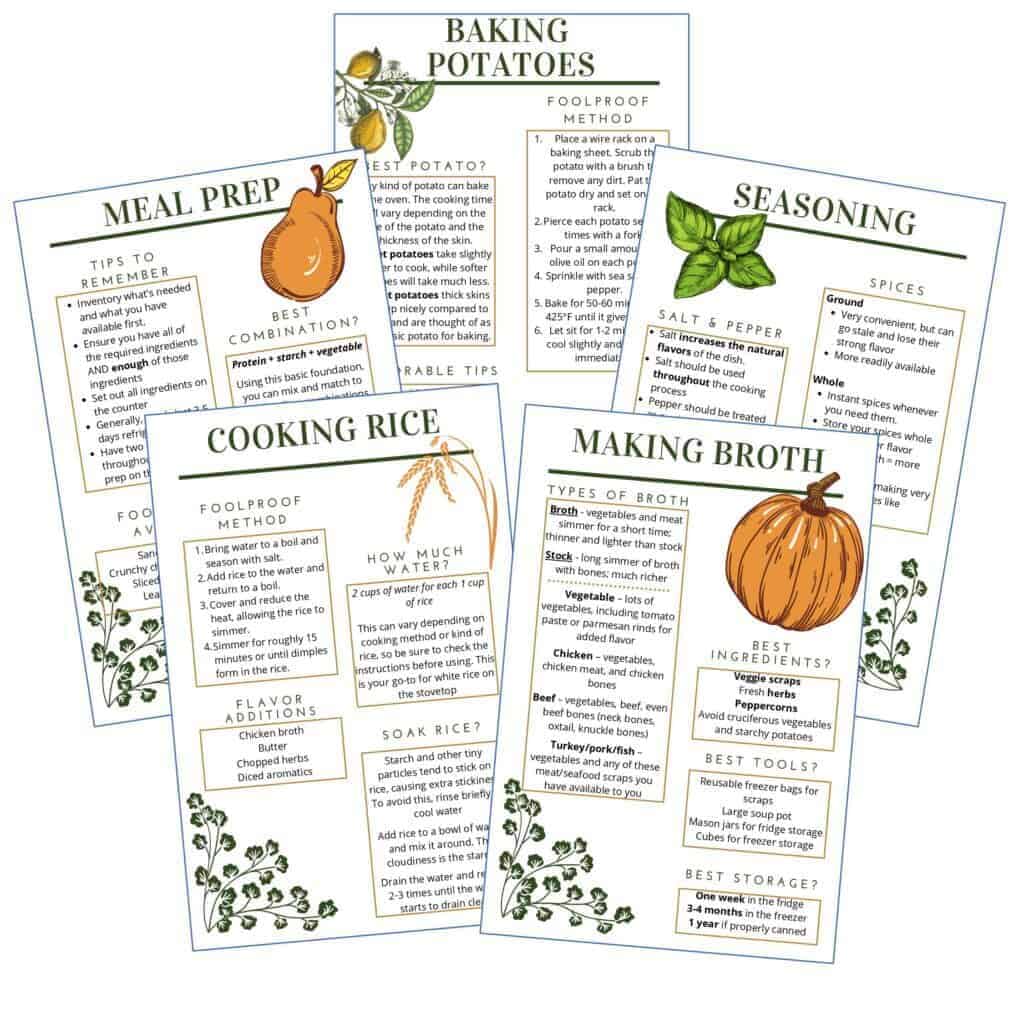 Get your $1 worksheets today!
Related Posts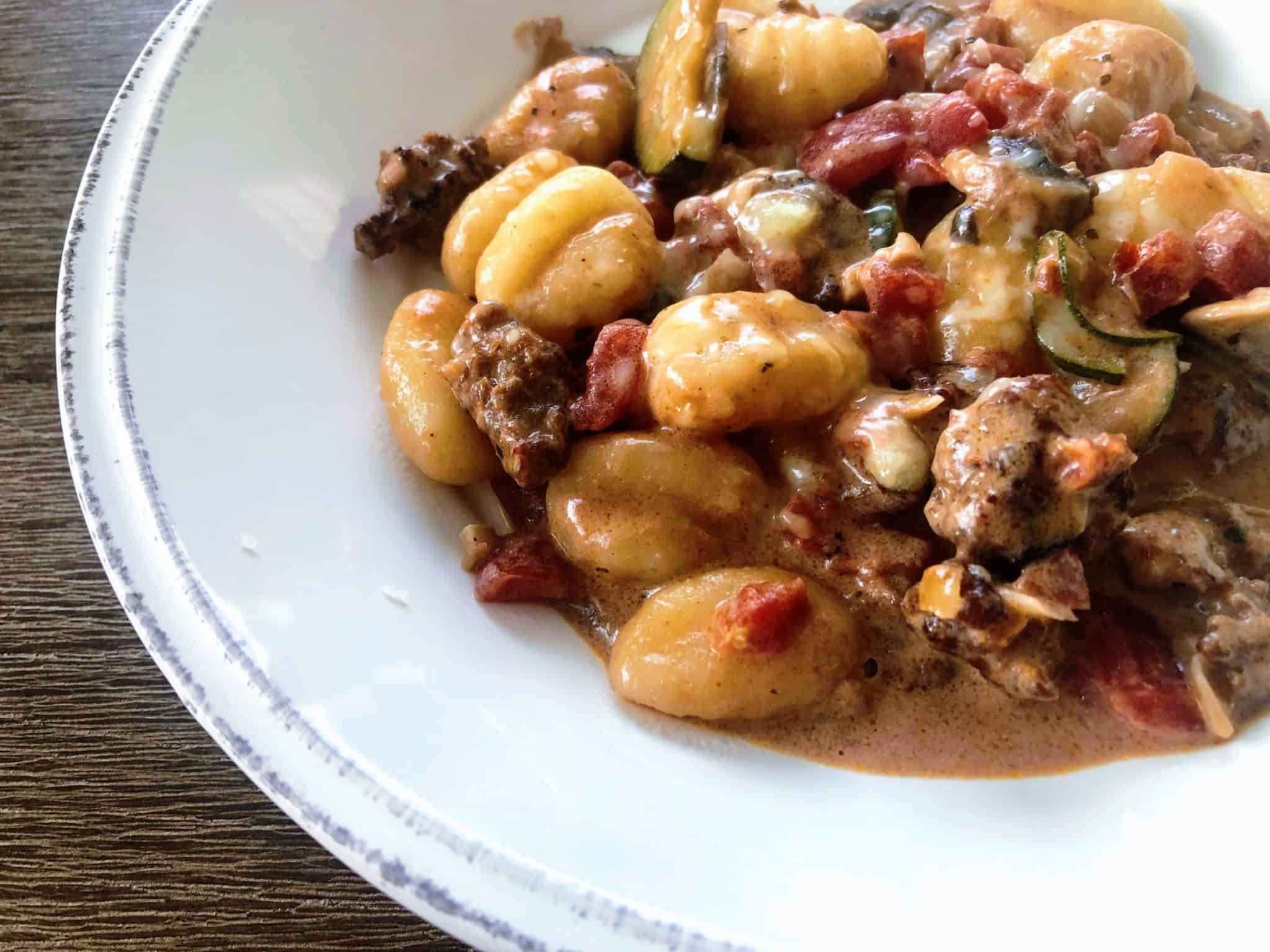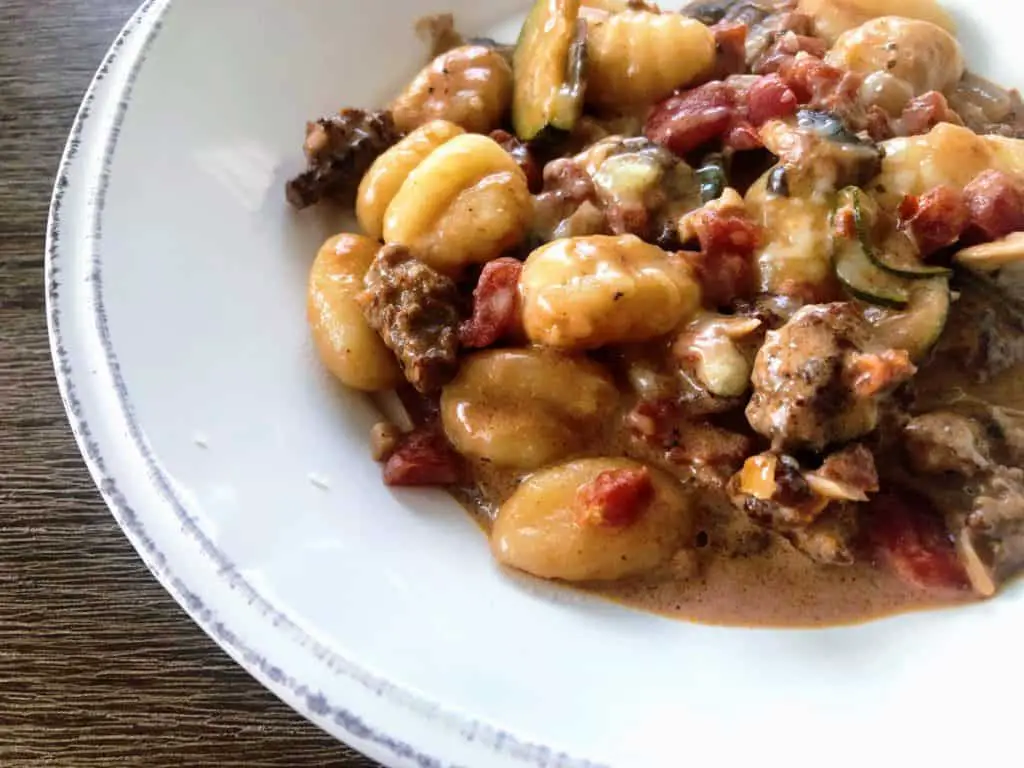 An easy Italian recipe complete in under an hour. This one pan italian sausage and gnocchi recipe will surely satisfy your Italian food cravings.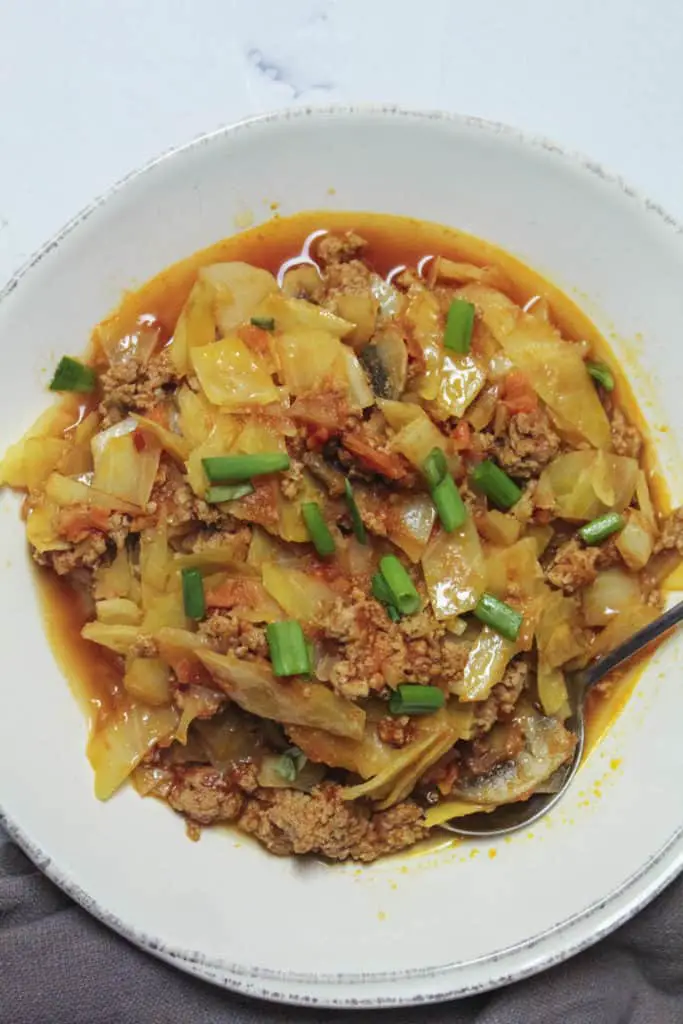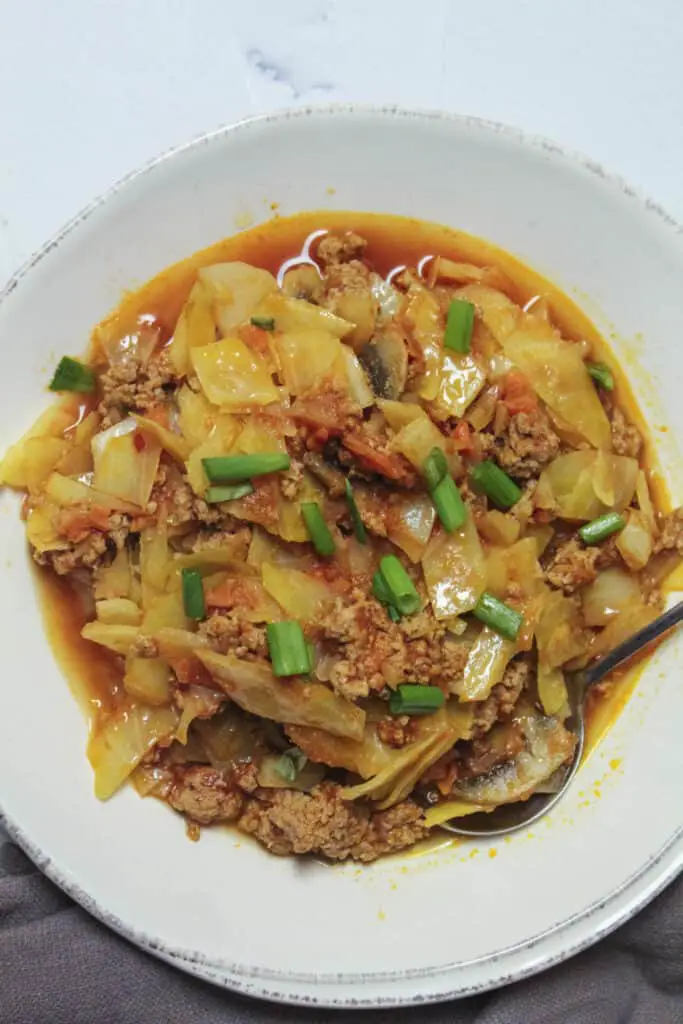 Instant Pot Cabbage Rolls Unstuffed is a quick and fresh take on a beloved dish to enjoy on St. Patrick's Day or all year long.